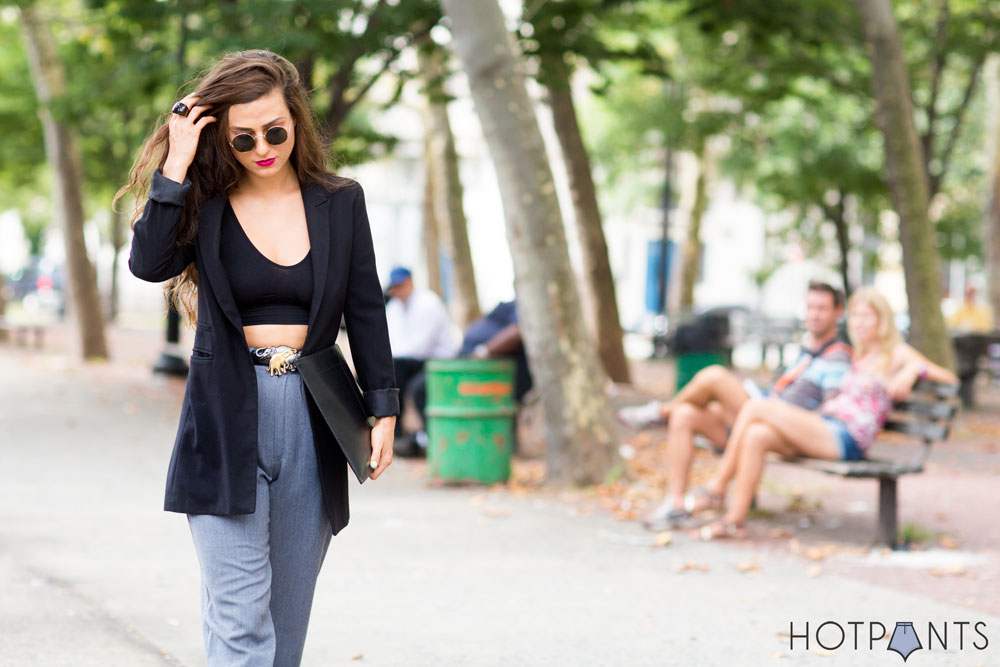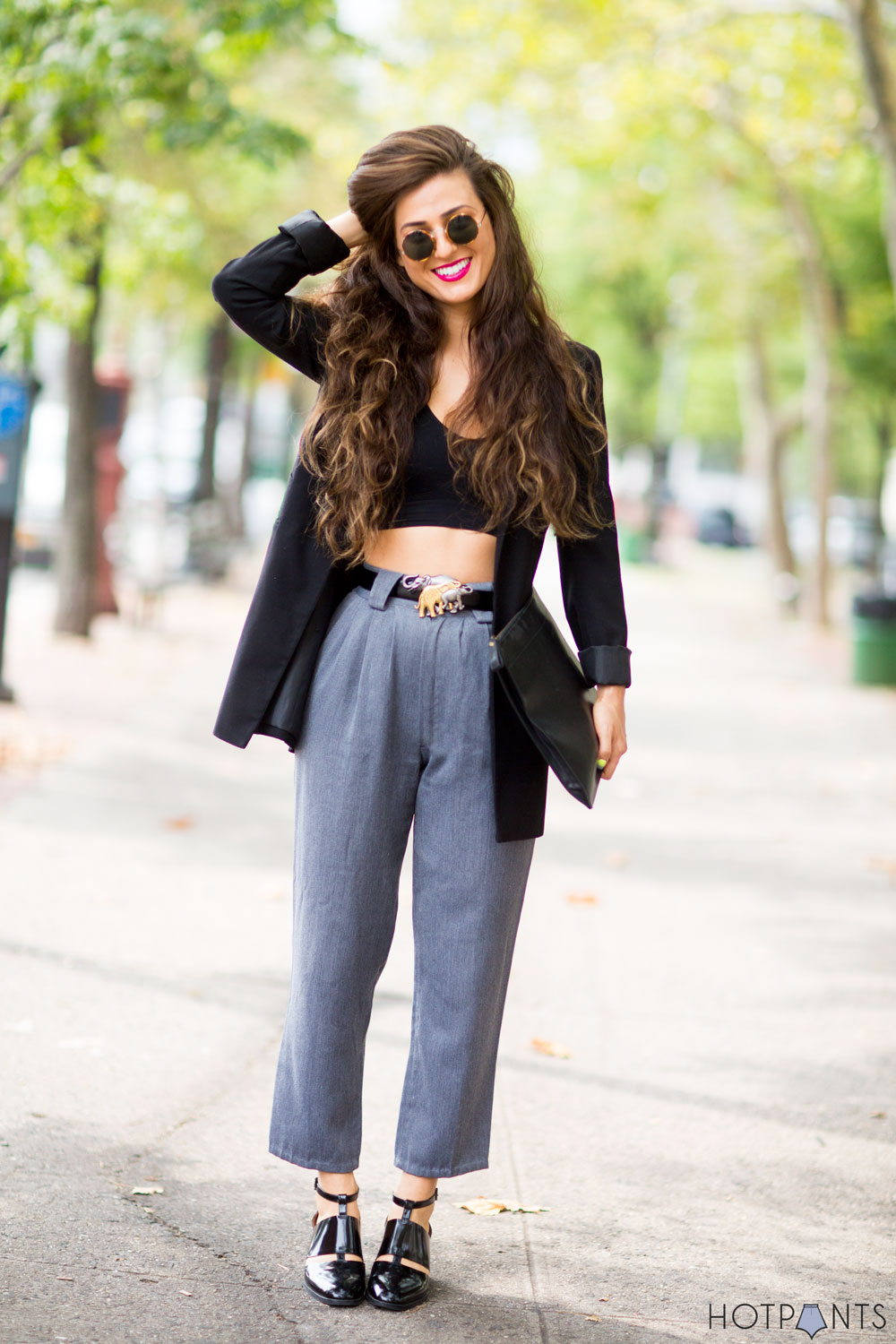 My outfit is like the mullet of business-wear.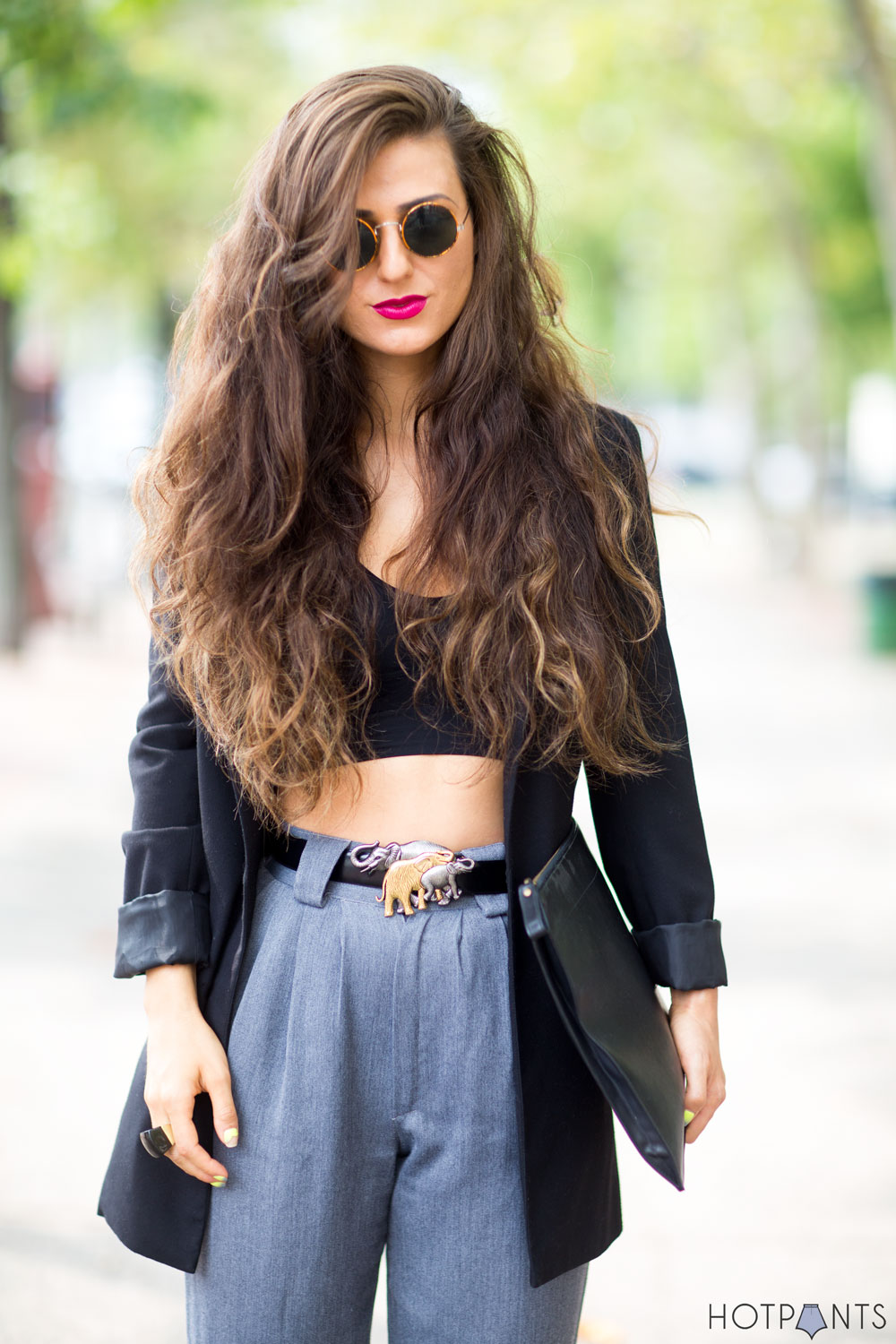 Please do not wear this to any actual business meeting. Unless you're like, "Damn the man, I don't actually need this job."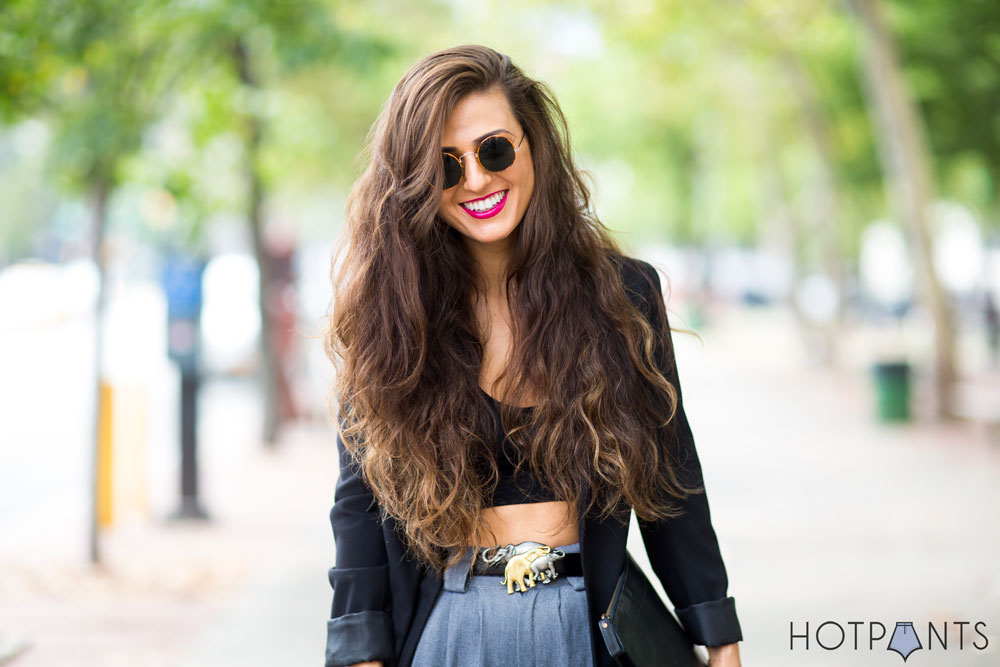 I have to say though, that this is the perfect outfit for Fall in NYC.
It's chilly at night but sunny during the day, so exposed midriff with a blazer is just the right, albeit confusing, amount of coverage.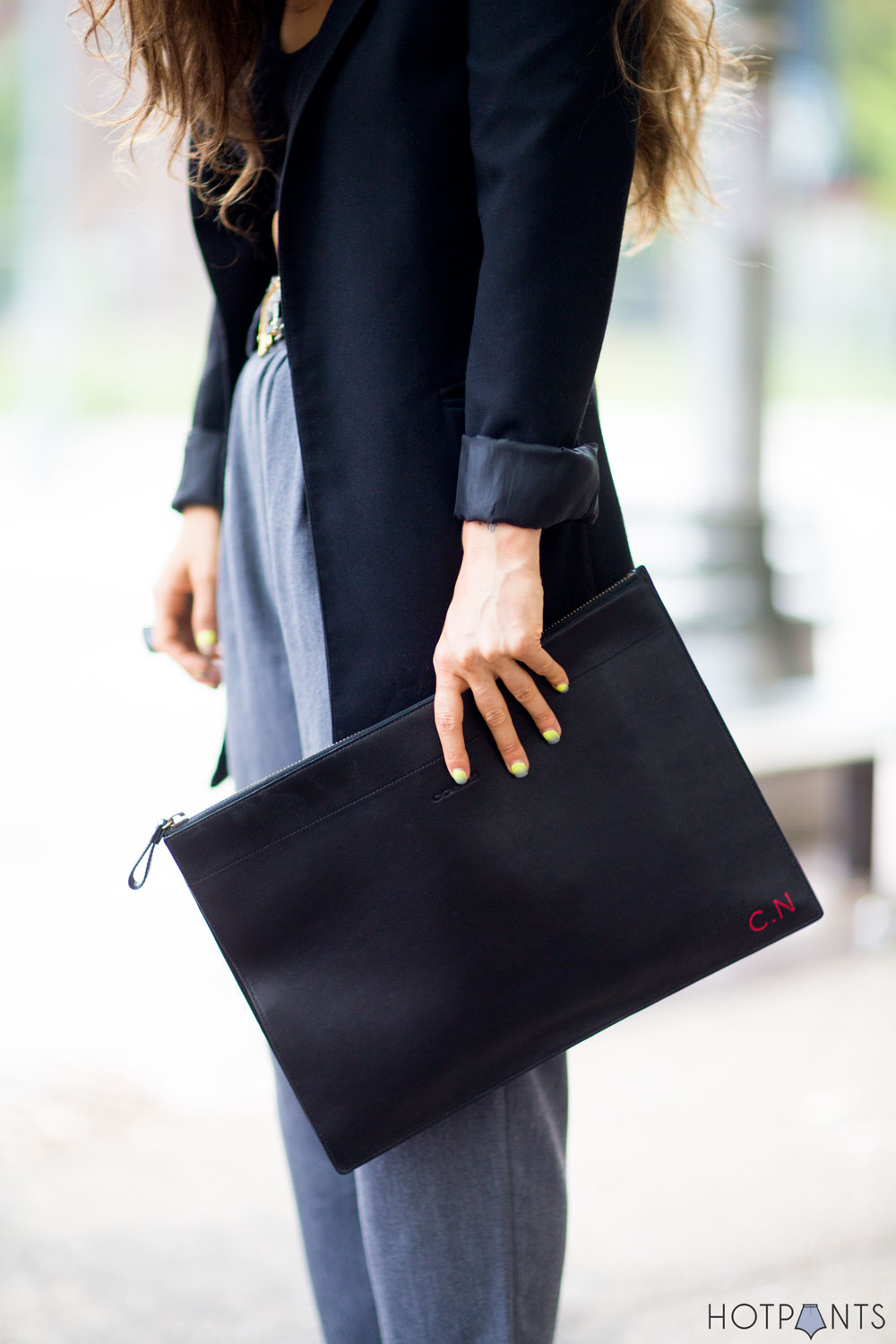 I feel like this type of outfit would be perfect for people who:
-Work at the office of a gym
-Want an excuse to wear sports bras as shirts
-Are interviewing for the front desk position at Hooters
-Have overly sweaty stomachs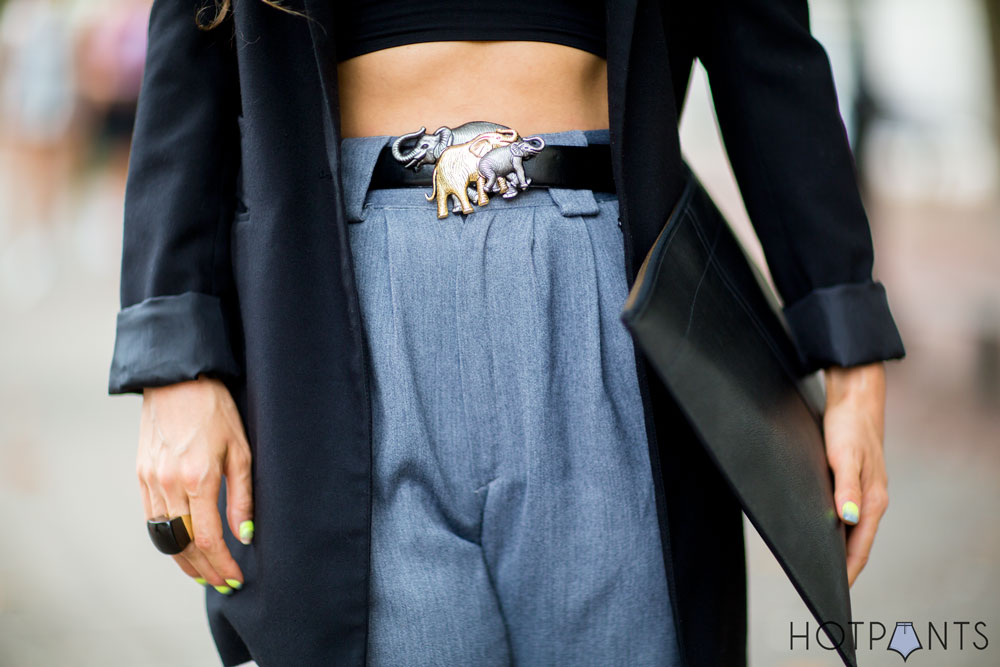 What type of event would you wear this outfit to?
I wore it to go get cookies down the street.
Cookies are really important to me and I like to dress up for the bodega guy (as you already know).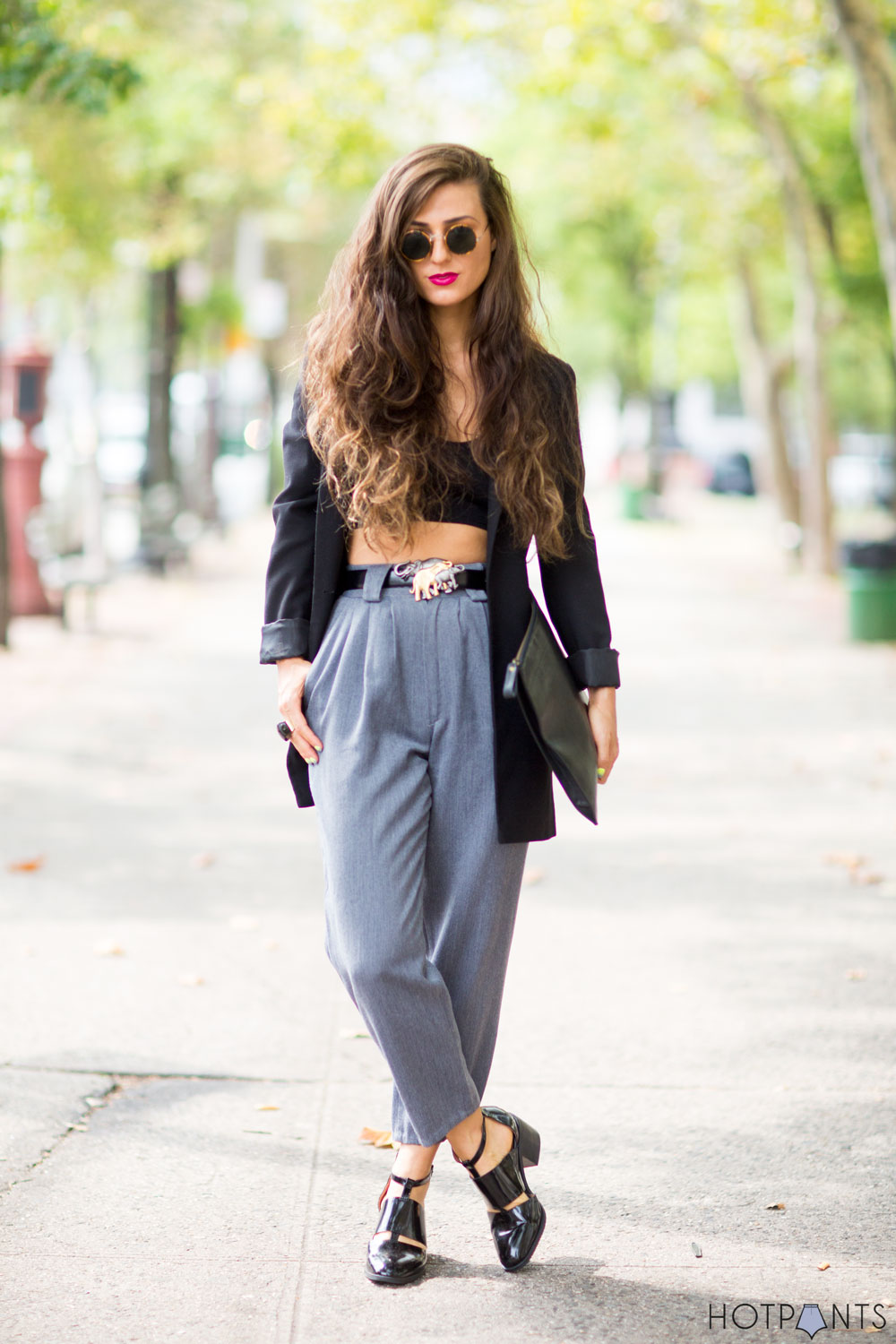 These tourists were whispering, "She's gonna do so well at her Hooters interview."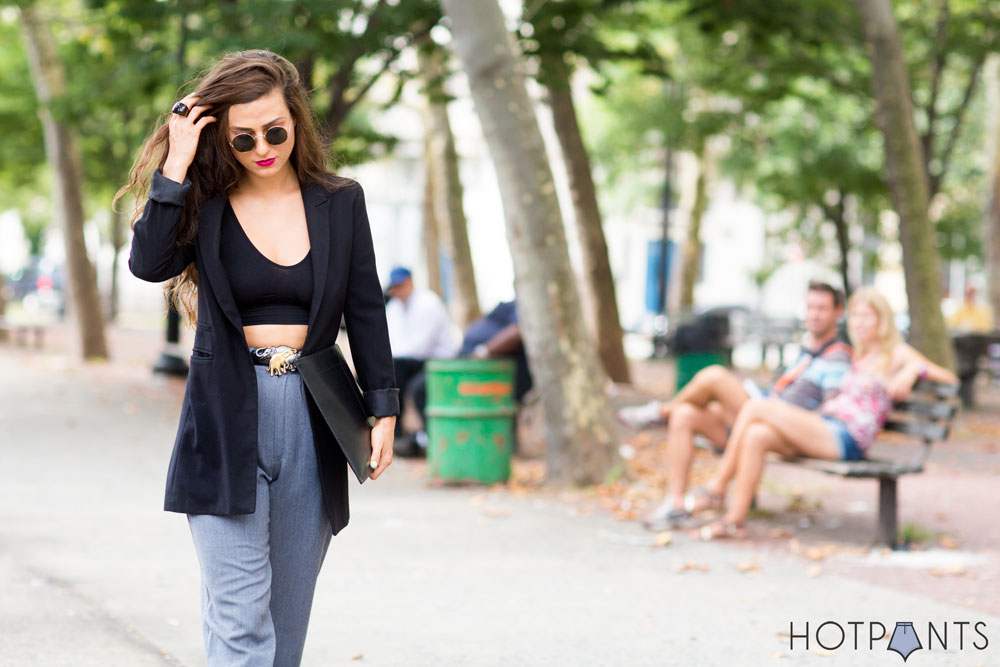 LATER DUDES,
XX-HOTPANTS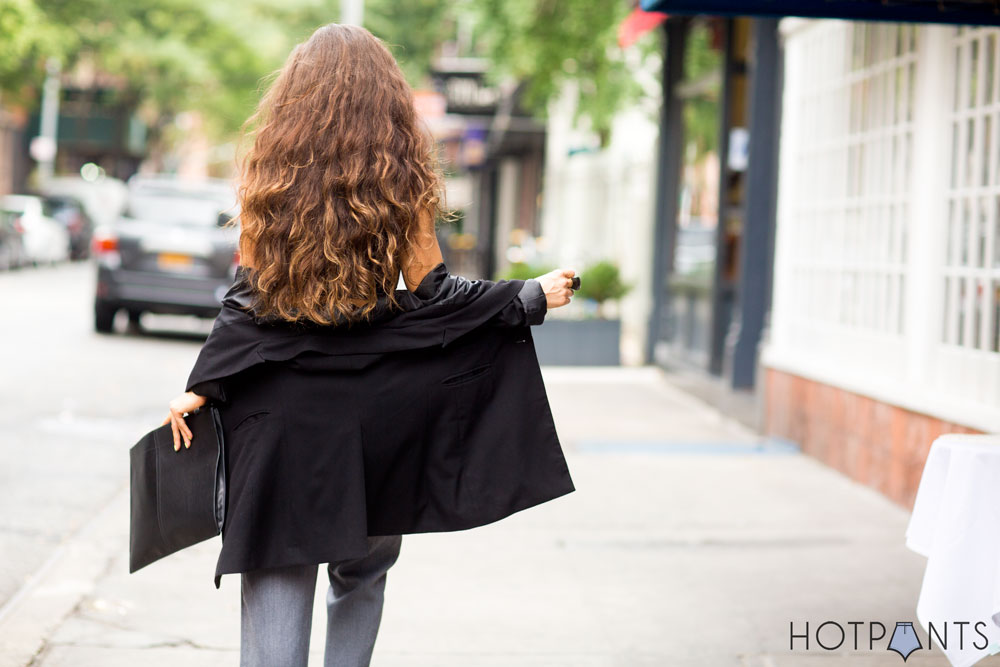 Wearing
Lipstick : Loréal Forever Fuschia / Blazer : Forever 21 / Sports Bra : H&M / Pants, Sunglasses, Belt : Vintage / Shoes : Jeffrey Campbell / Clutch : Coach
Photography : Melodie Jeng