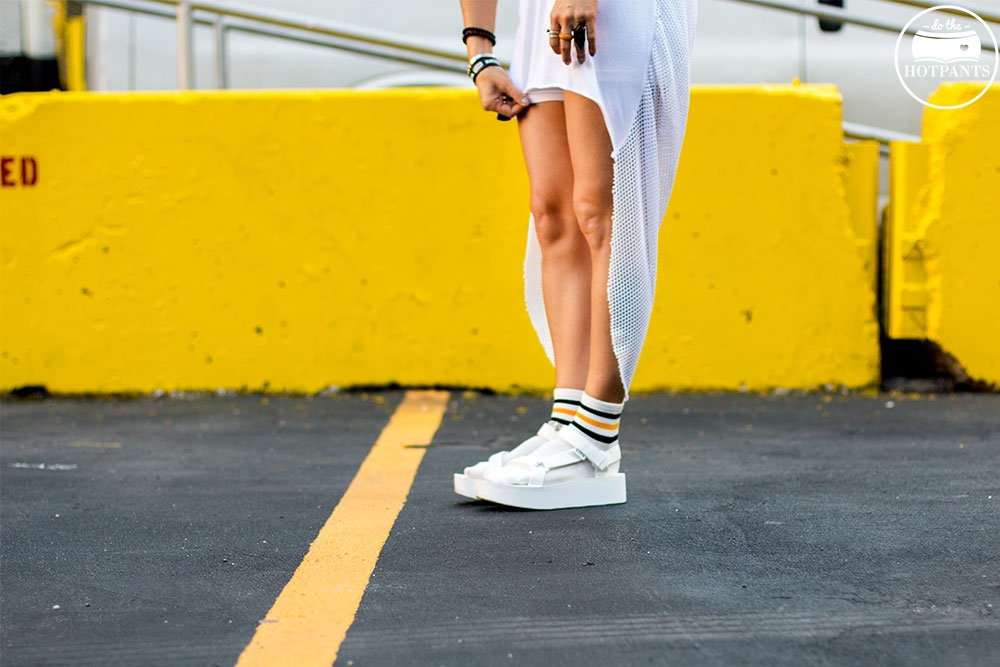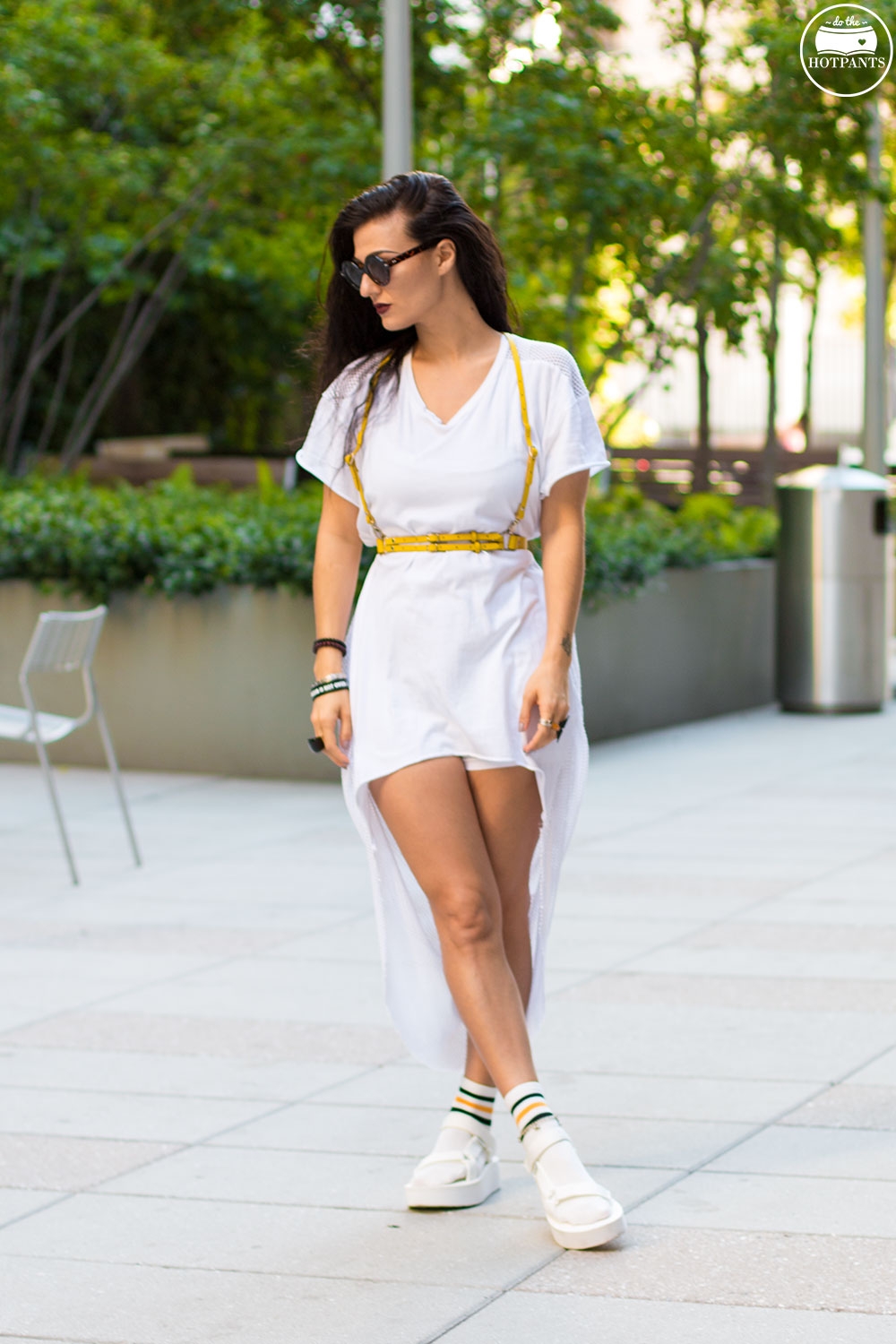 COUNTDOWN TO FESTIVAL SEASON BEGINS NOWWWWWW!!!!!!!!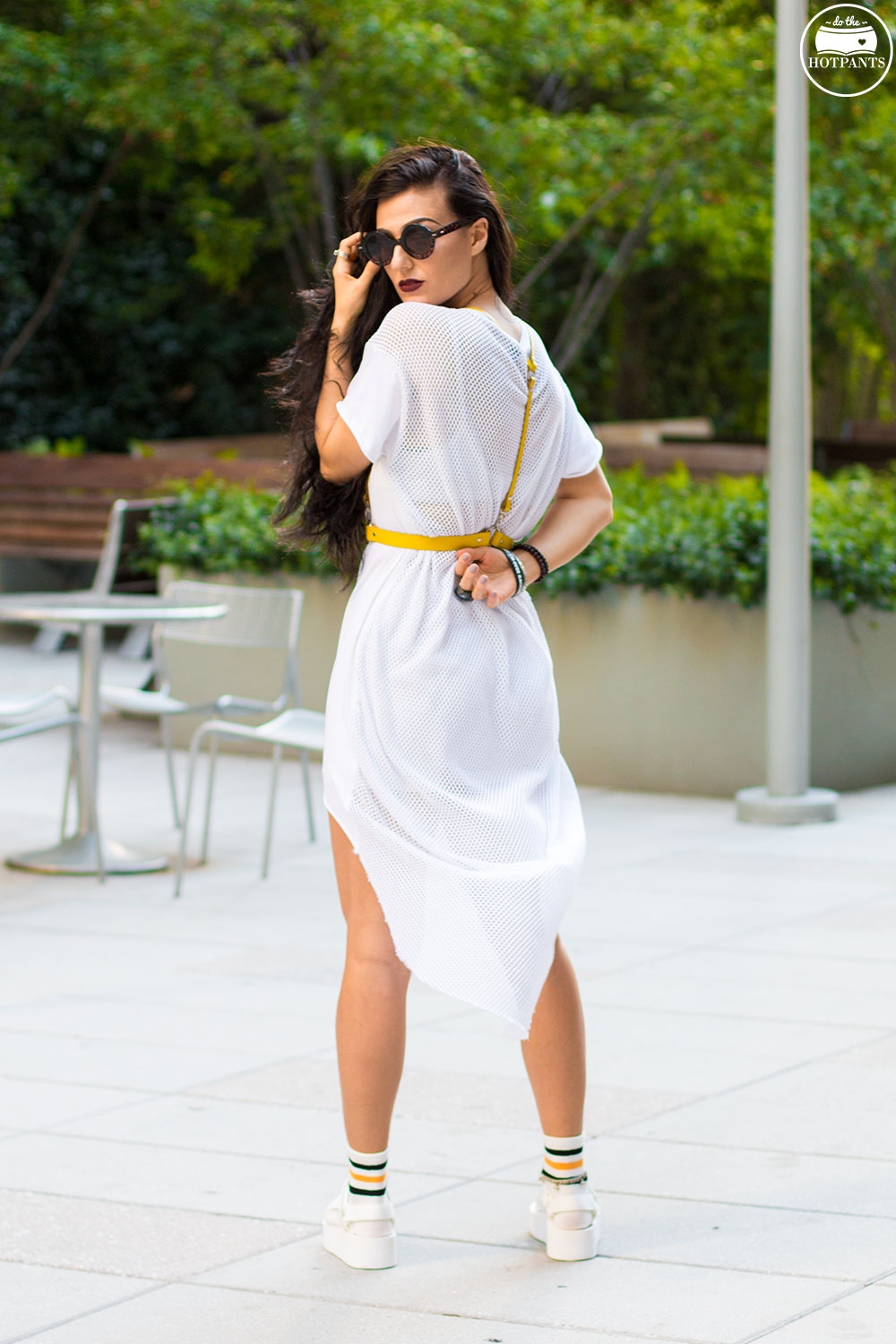 WAIT TIME OUT!!!!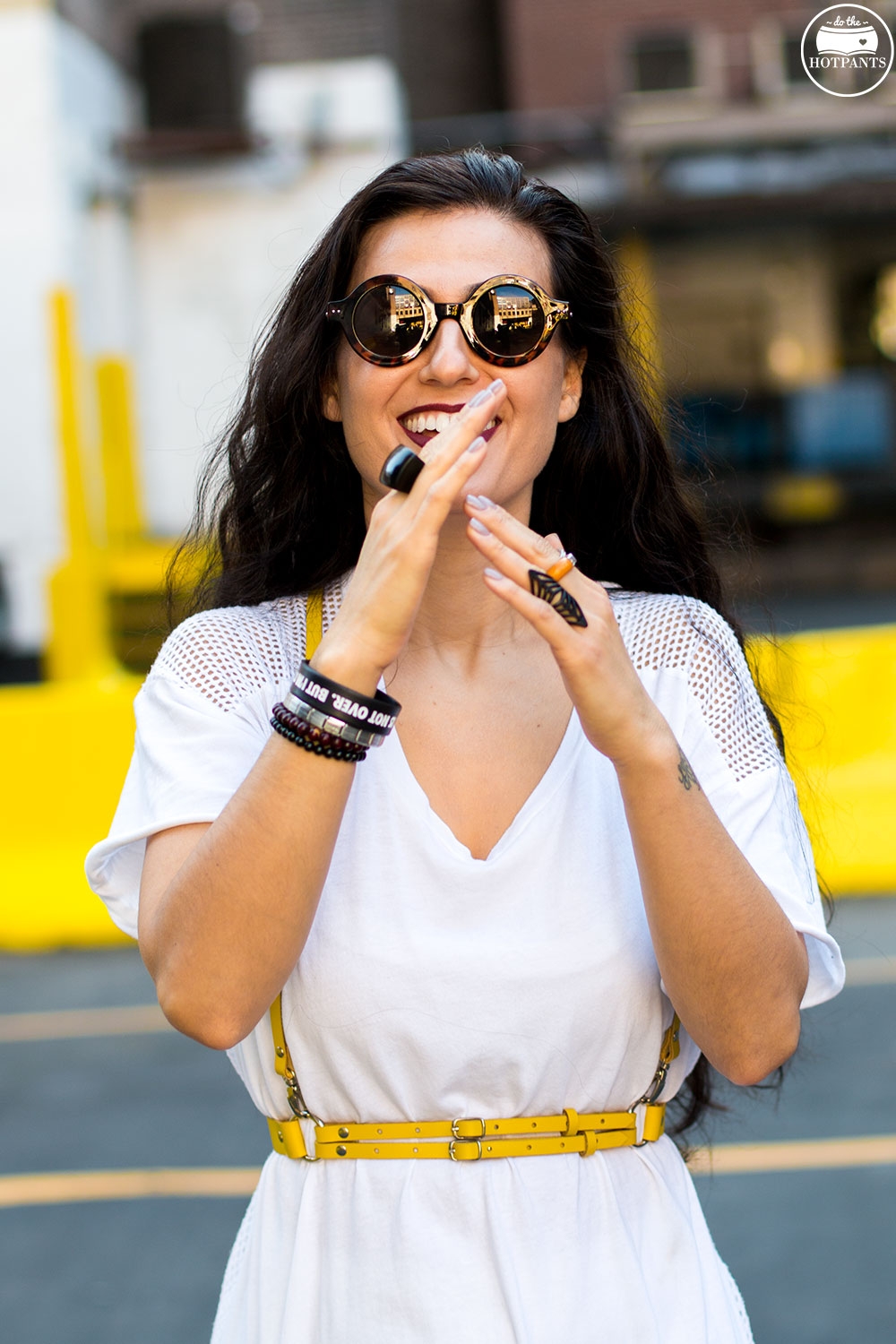 Am I wearing freakin SOCKS AND SANDALS?!?!?!?!?!?!?
Why yes!
Yes I am!
And I have never been more comfortable in my life.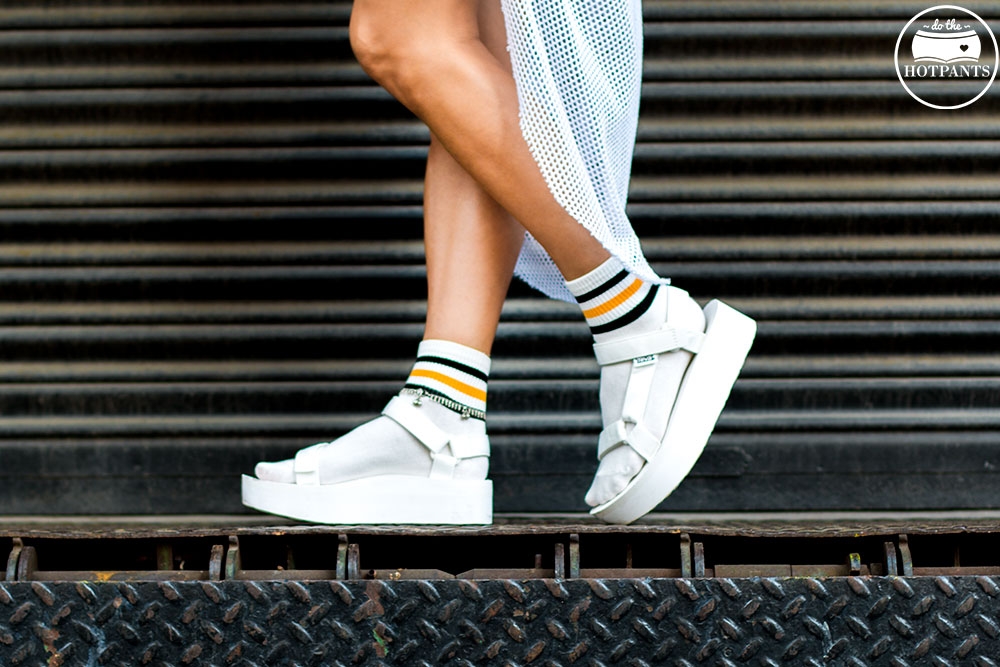 I leave for Bonnaroo on Wednesday, but I'm so busy this week that I had to pack my bags over the weekend.
Long story short, the only shoes I'm bringing are my Teva Sandals because they are SUPER comfortable and also SUPER lightweight and easy to clean.
These things are ESSENTIAL when figuring out festival footwear.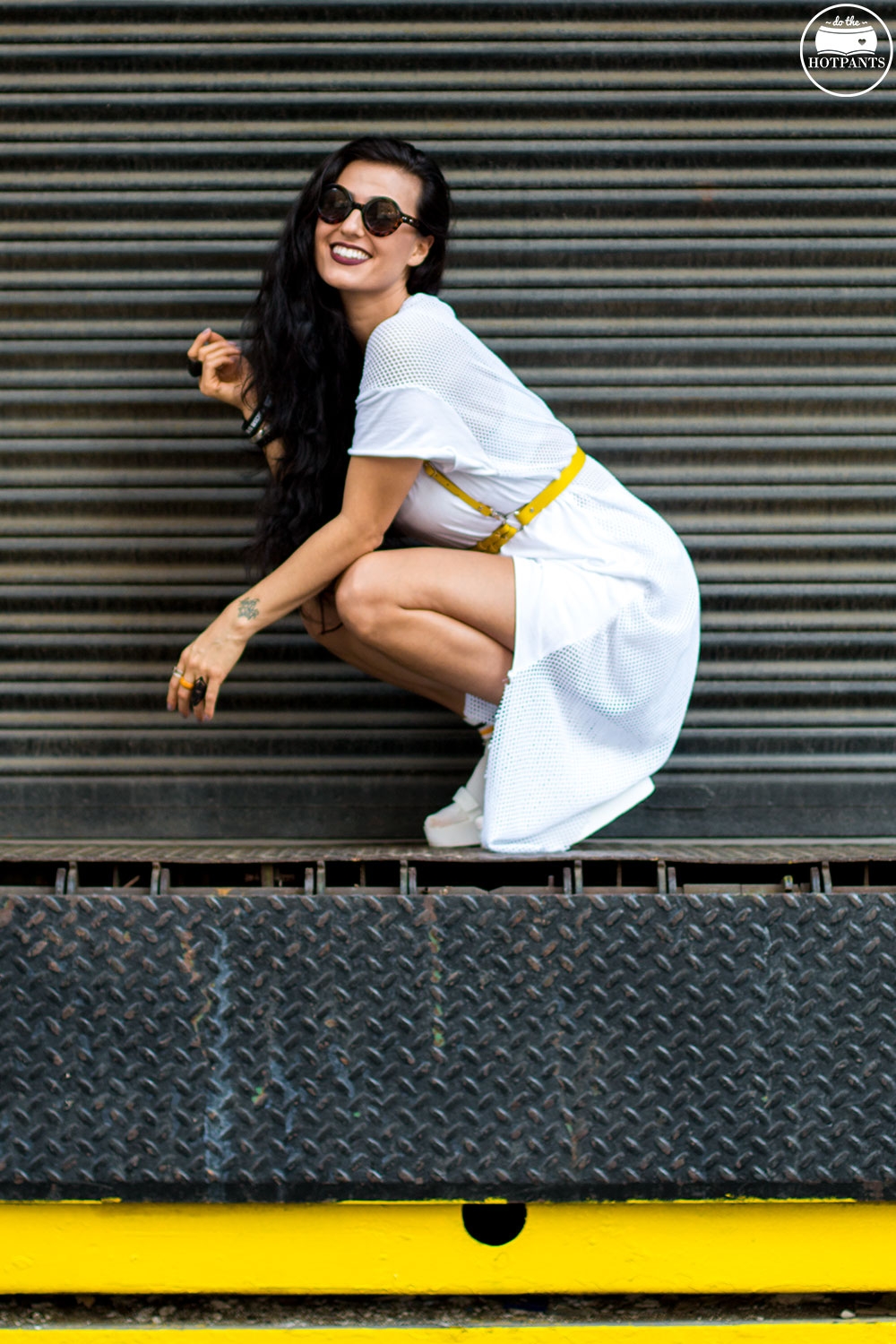 But I'm only bringing 2 pairs of shoes for (gasp!) 4 days of fashion!!!!!!!
This will be a Hotpants first!
I usually bring a pair of shoes for each day I'm traveling.
Excessive I know, but my motto is "The more the merrier," and "Better safe than sorry!"
Also, "A balanced diet is a cookie in each hand" has helped me out on more than one occasion.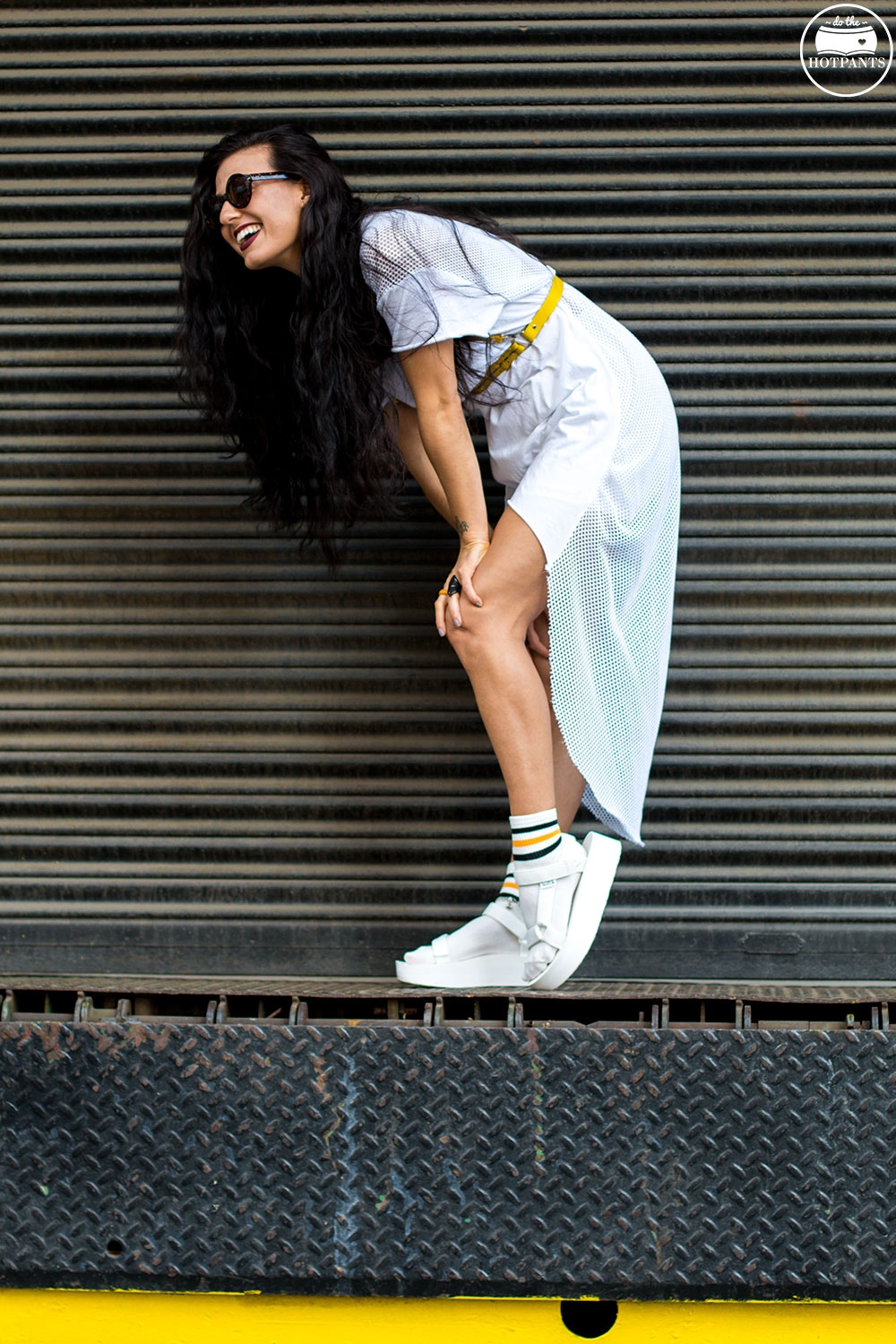 AANNNYWAAAAYYYZZ
To maximize fashion choices, I thought, what better way to make it look like I'm bringing more pairs of shoes with me than to bring different socks with me instead!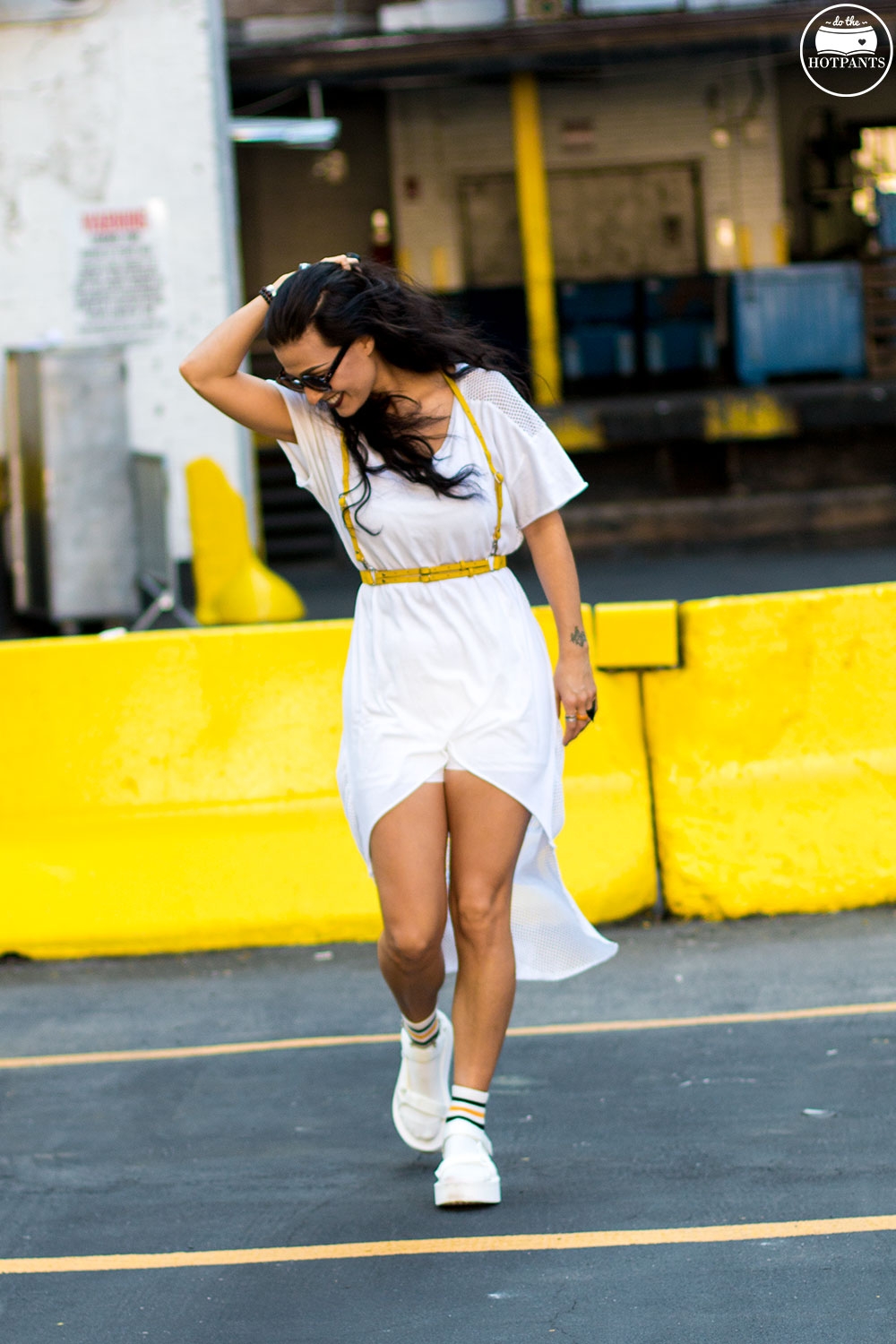 And BOOM!
What was once 2 pairs of sandals…
Has turned into 10,000 pairs of sandals!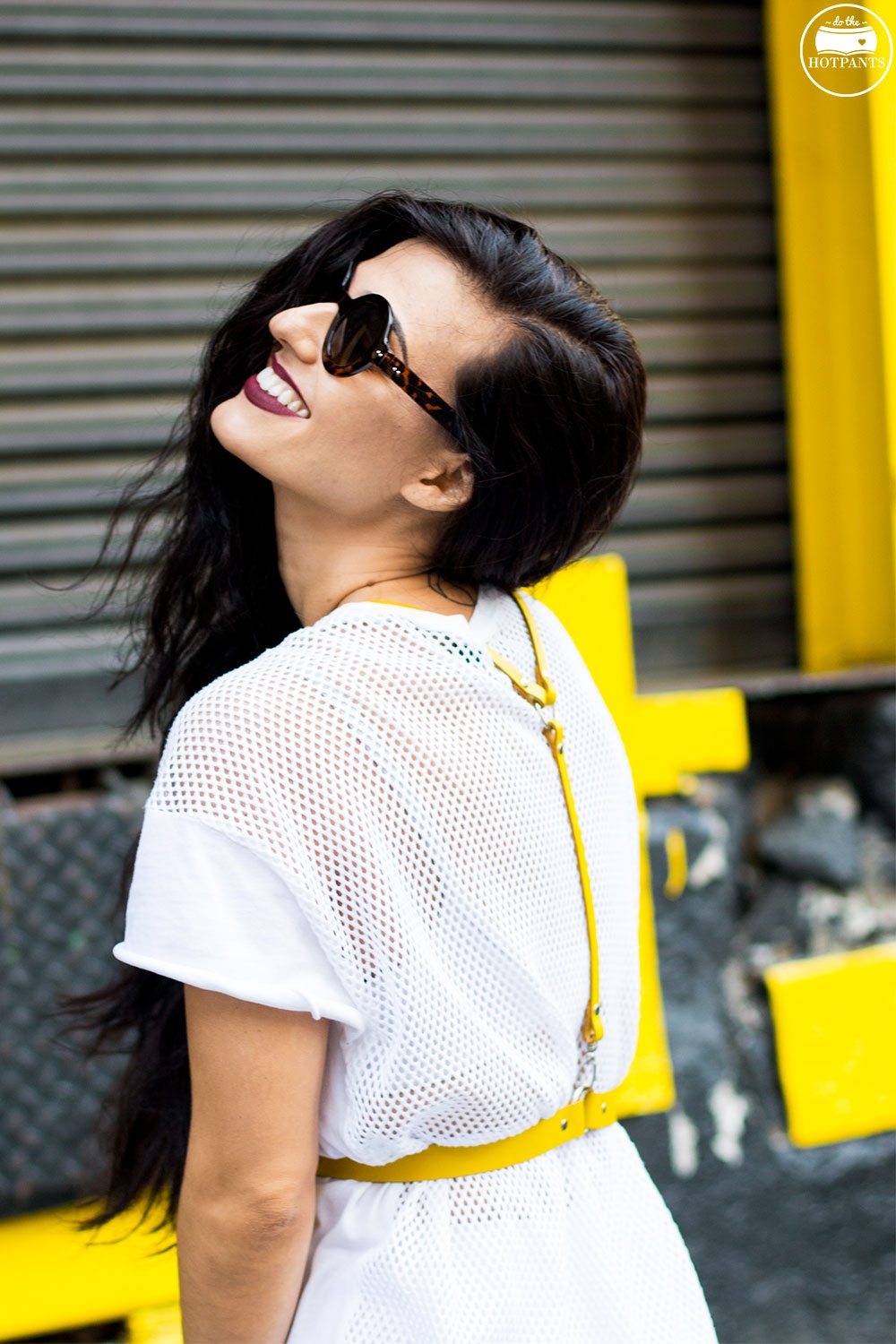 If you had asked me last summer if I'd ever be wearing socks and sandals together, I would have pushed you into oncoming traffic,
But after packing my bag for Bonnaroo and putting together different music festival outfits with my Teva's, I am SOLD!
It's like Comfy to the power of Comfy…
or Comfy Squared.
LOL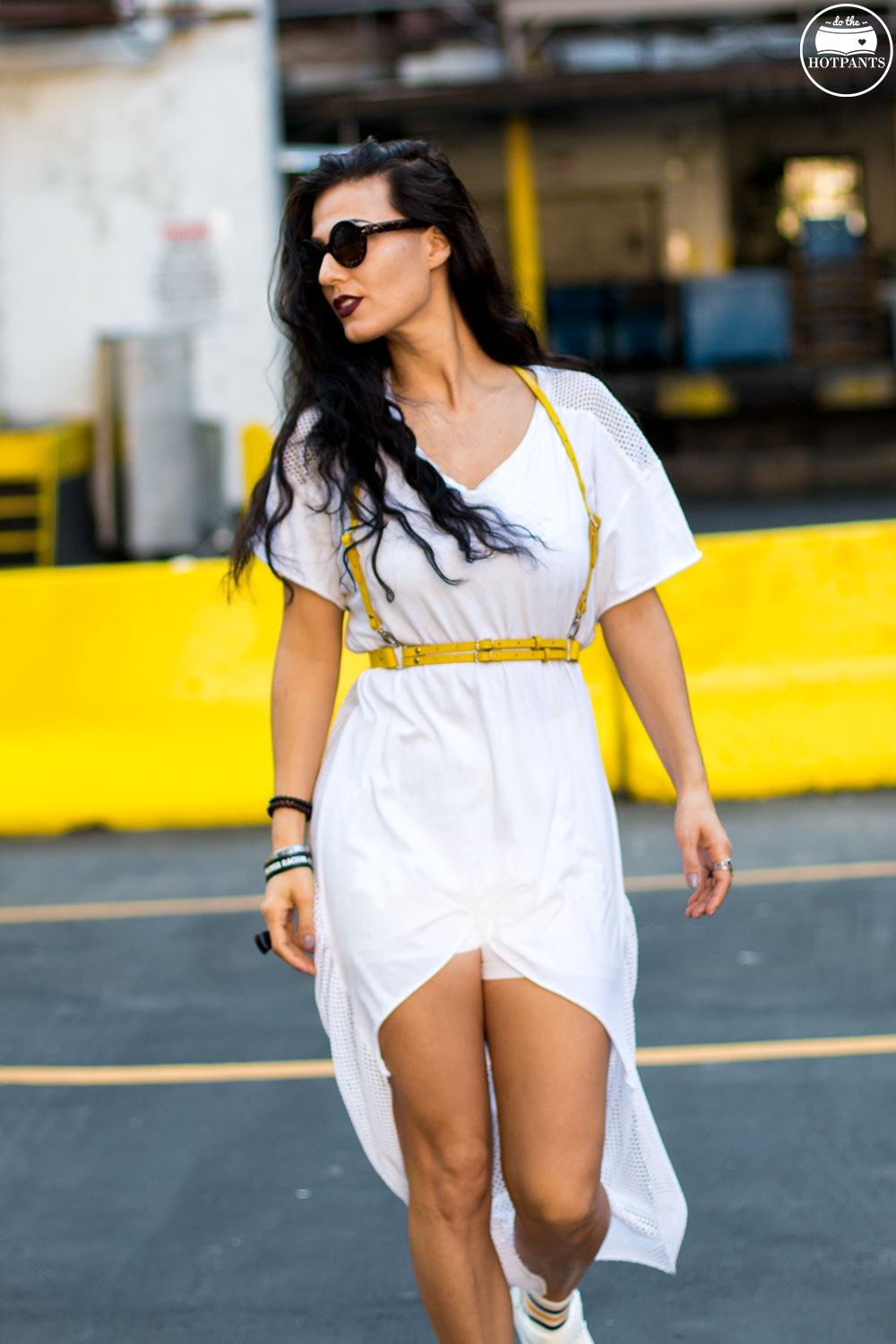 Seriously though, I'm in love with the versatility of these sandals.
First Beach, then Fashion Blog, now Music Festival.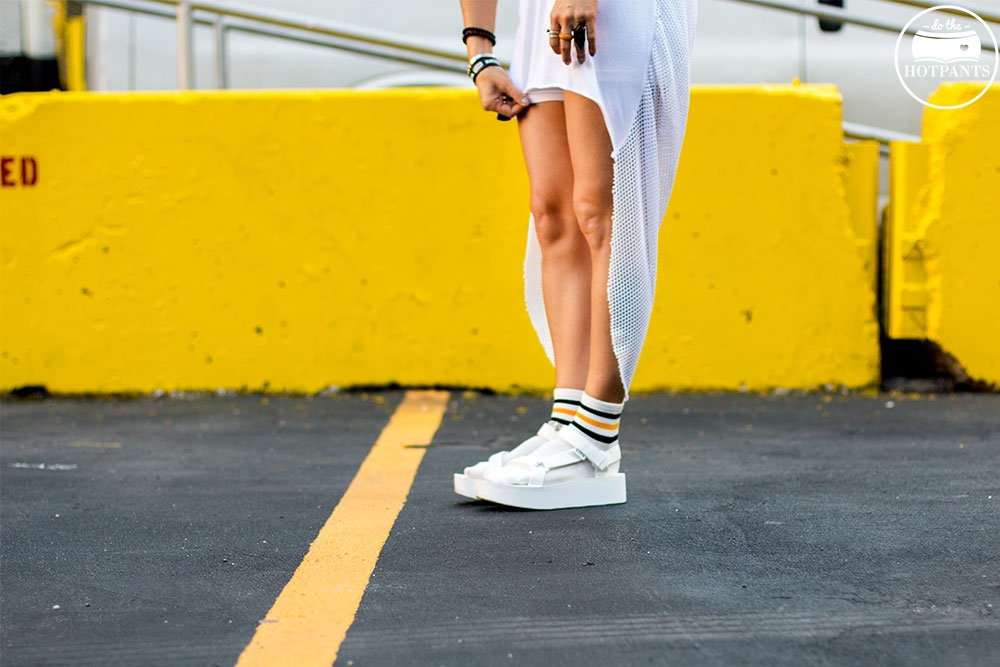 I can even run in them…
Which is so necessary considering I'll be running back and forth from stage to stage all weekend!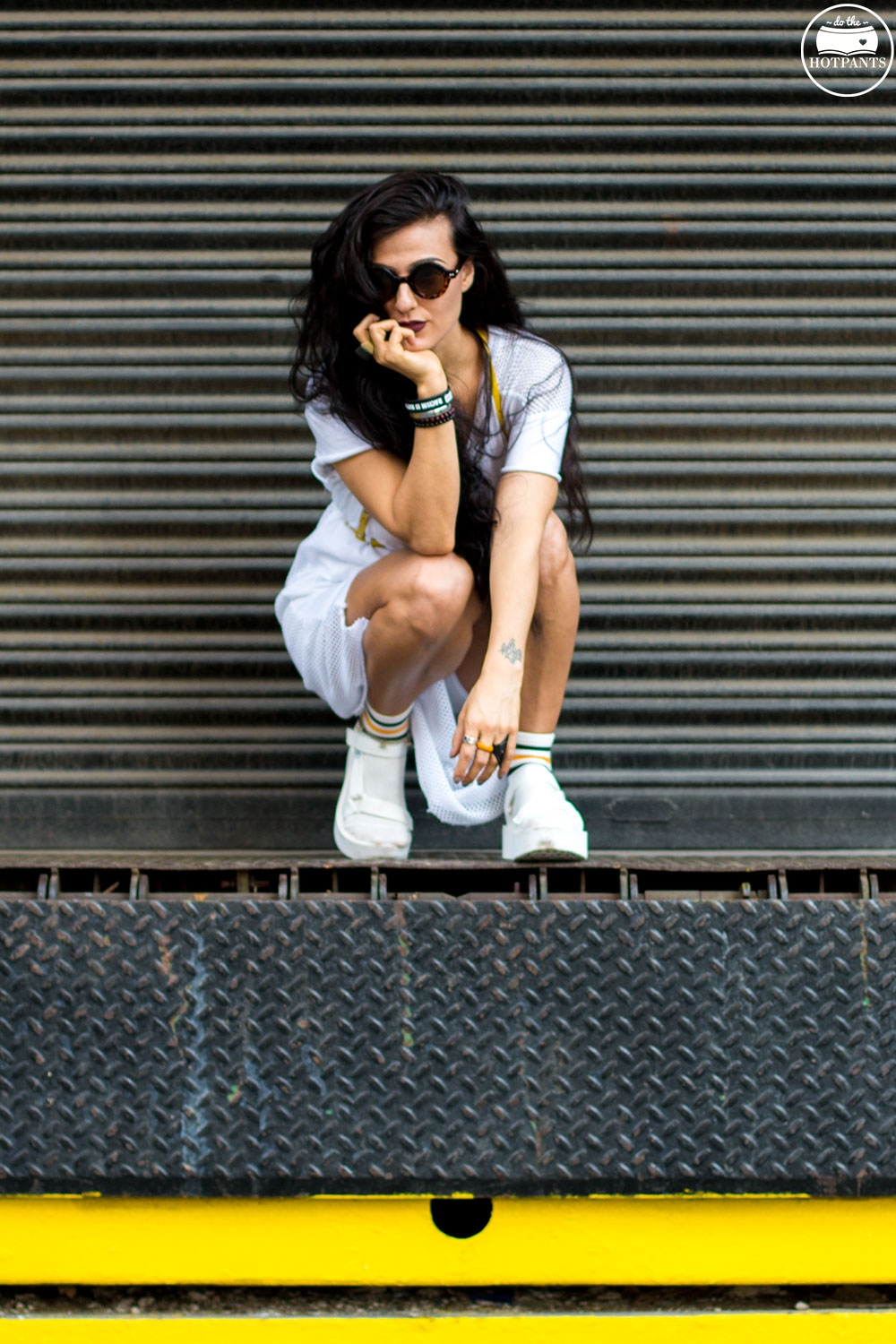 Here's the bands I'm most excited about:
Kendrick Lamar, Childish Gambino, Belle and Sebastian, Alabama Shakes, Spoon, D'Angelo, Tears for Fears, Run the Jewels, Caribou, SBTRKT, Shabazz Palaces, The Districts, The Growlers, oh yeah and BILLY FREAKIN JOEL!!!!
Are you going to Bonnaroo also?
Do you want to meet up??
Yes???
MESSAGE ME!!!!!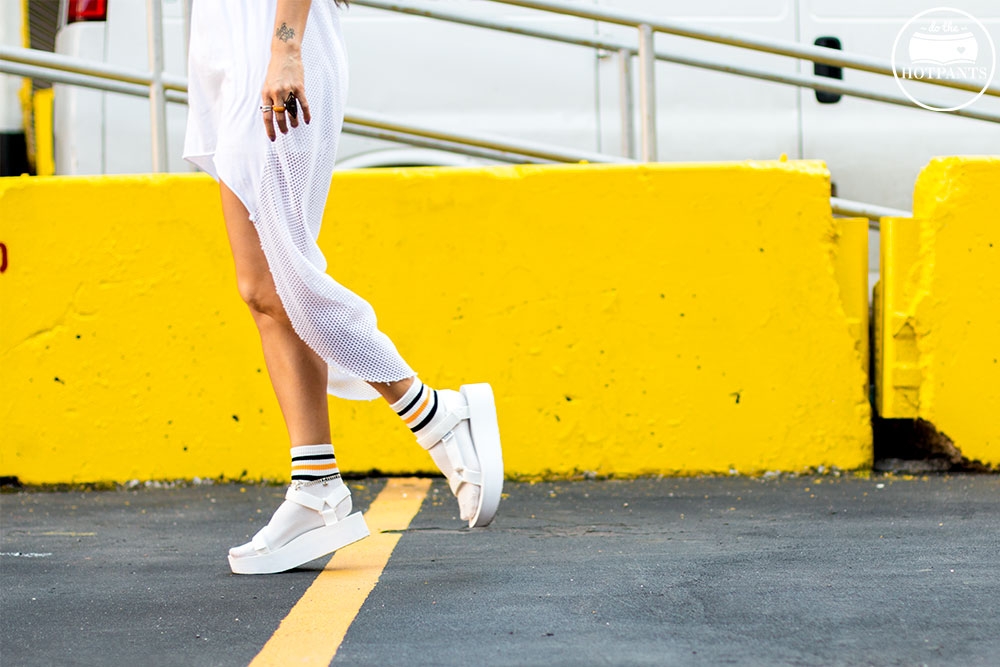 LATER DUDES,
XX-HOTPANTS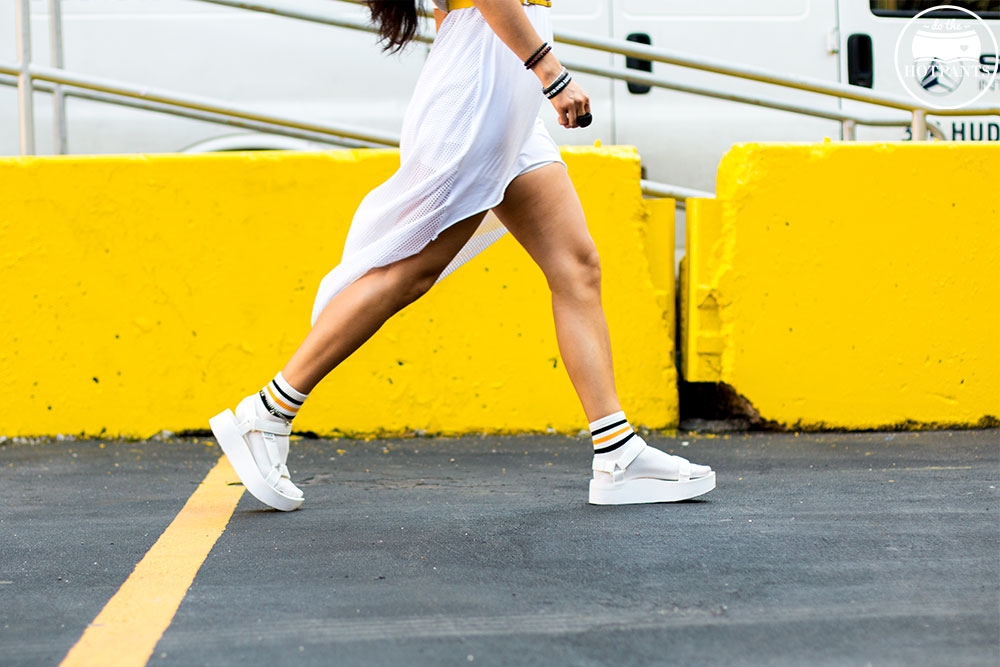 Wearing
Lipstick : MAC Diva / Sandals : Teva / Harness : Zana Bayne / Shirt Dress : Evil Twin / Sunglasses : Vintage
Photography : Spree Wilson