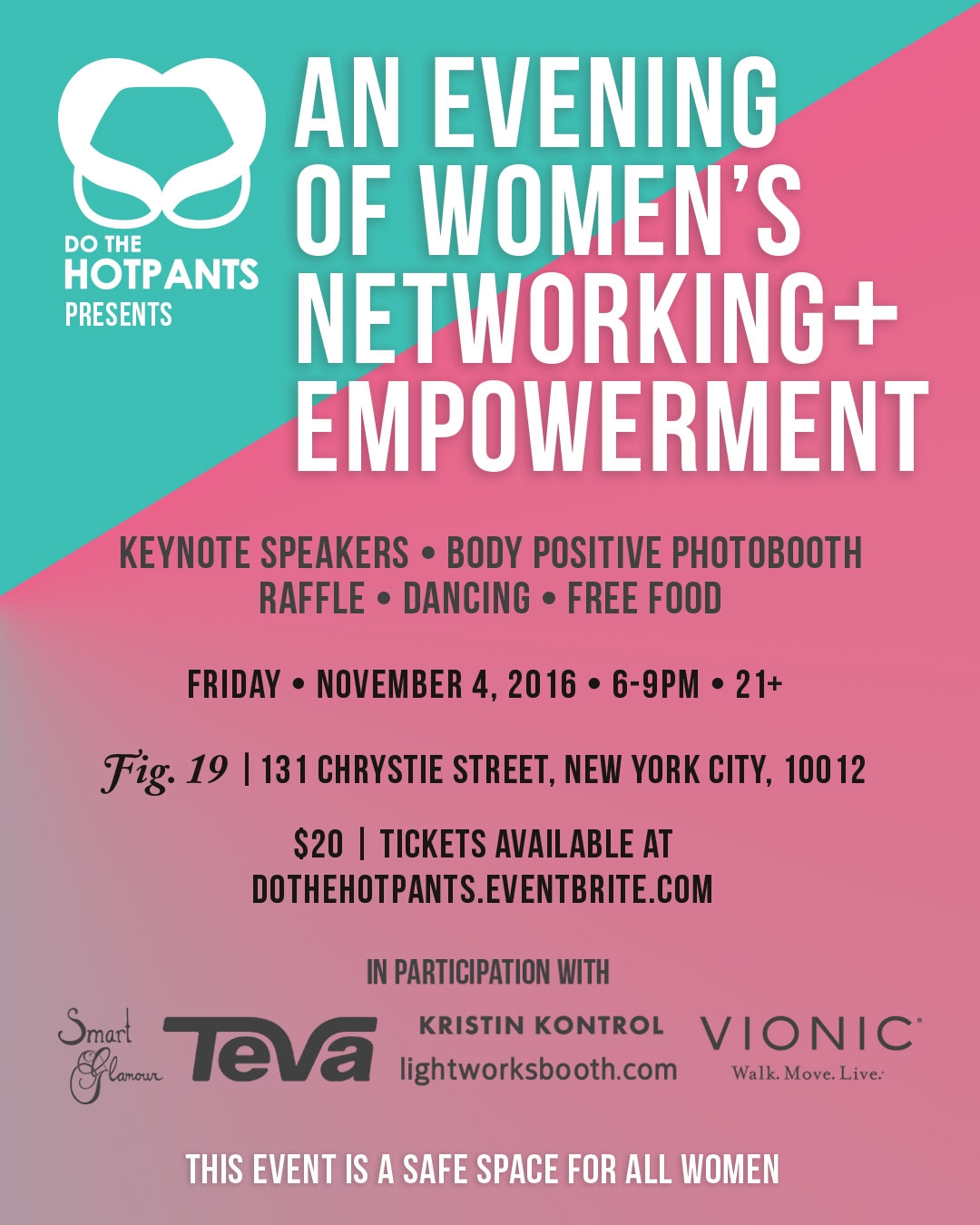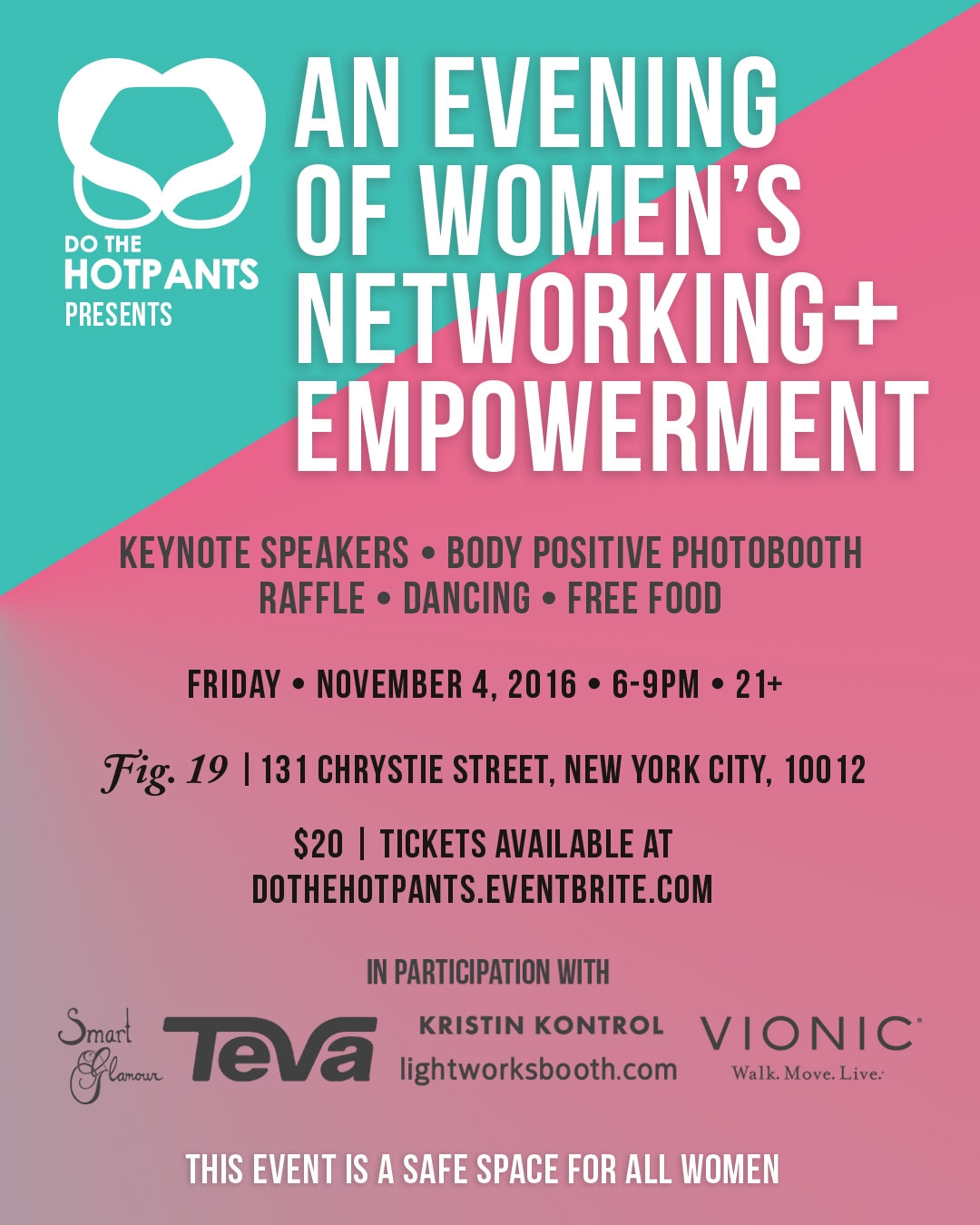 OMG YOU GUYS,
THE EVENT IS TONIGHT,
And it is SOLD OUT!!!!!!!!!!
I'm seriously crying as I type this. I can't believe my little idea of putting together a safe space for women in NYC has grown into a sellout event with serious sponsorship and an incredible list of attendees!
What started as a dream 2 years ago, has finally become a reality.
Don't believe me this was 2 years in the making?
Check this out: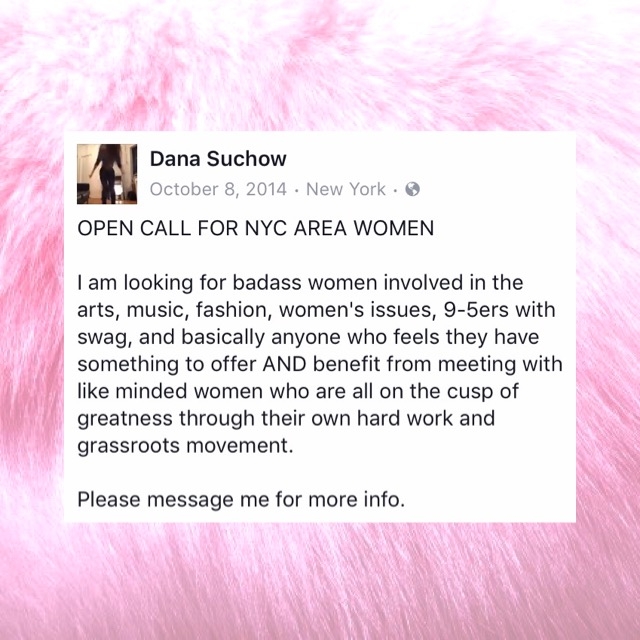 I posted this to Facebook on October 8th, 2014.
2014!!!!!
2 years ago, I put this message out to my friends, and I got a ton of responses from women saying they wanted to be a part of this new community I was building.
And you know what I did?
Absolutely nothing. Because I was too scared.
I was scared I wasn't good enough, cool enough, popular enough, or smart enough to bring women together. I thought no one would come. I was worried I'd look stupid for trying.
It took me 2 years to work up the courage to do this, and I'm so proud of myself for finally taking the leap. I don't know exactly what shifted, but I was finally like, FUCK IT!!! Who cares if no one comes! At least I tried!
And now tonight is a sellout event. And this is a perfect example of why you don't let your fears crush your dreams.
So tonight's empowerment + networking event is finally happening because I don't want anyone else sitting on their dreams for 2 years like I did.
Here's tonight's full event lineup. For those of you attending, I can't wait to see you. And for those who couldn't make it or don't live in NYC, more Do The Hotpants events are already in the works!!! Los Angeles anyone???
<3
---
Keynote Speakers:
Dana Suchow – "How to Hold Your Power: Have the Confidence to be Supportive of All Women"
Rachel Cargle – "How to Network + Build Your Tribe"
---
DJ:
Kristin Kontrol will be on the decks playing all women musicians all evening long
---
Videographer:
---
Body Positive Photobooth:
Presented by Lightworks with assistance from Jacklyn Lune
---
Sponsors:
---
Raffle and Giveaways:
---
**Tonight's event is NONPROFIT and is a safe space for ALL women, regardless of race, gender experience, ability, and age.
---
Stay tuned for photos and videos next week! And wish me luck tonight, because I'm very nervous <3
xx-Hotpants