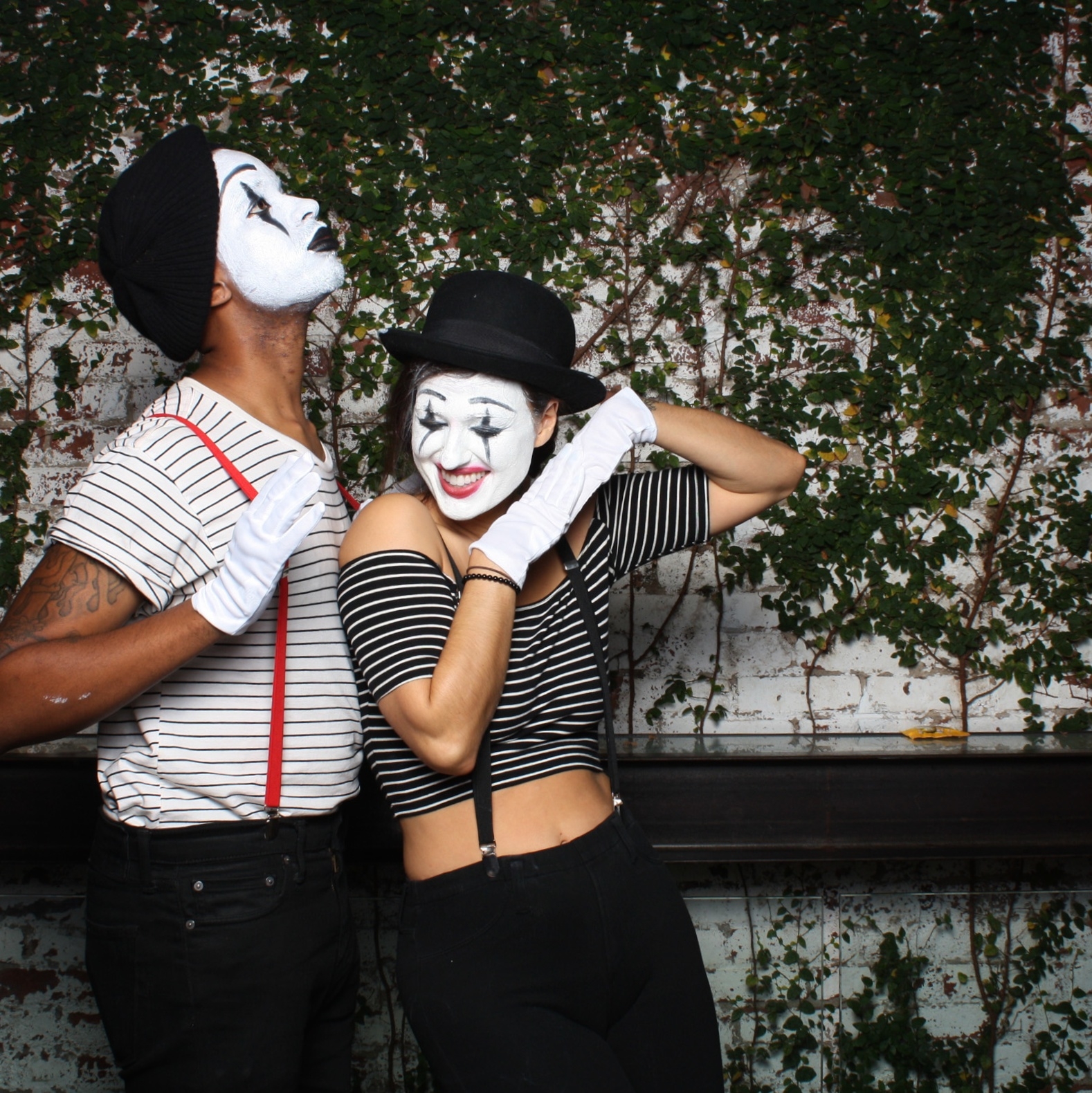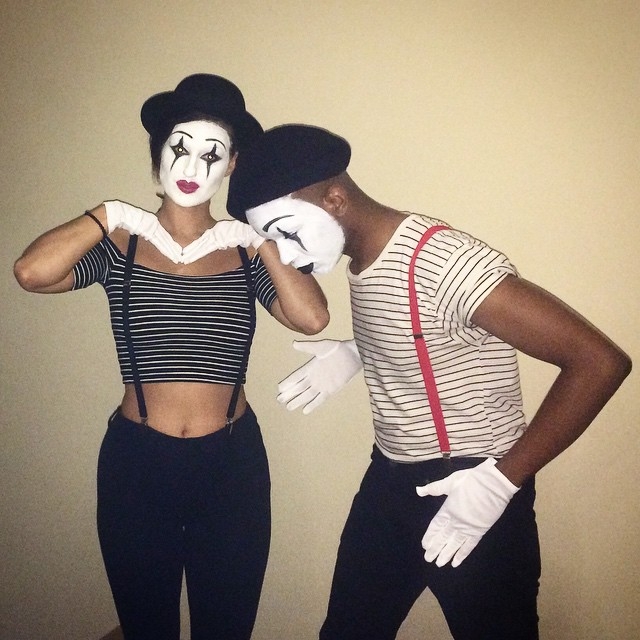 LAST WEEK WAS AAAAMAAAAZINGGGGG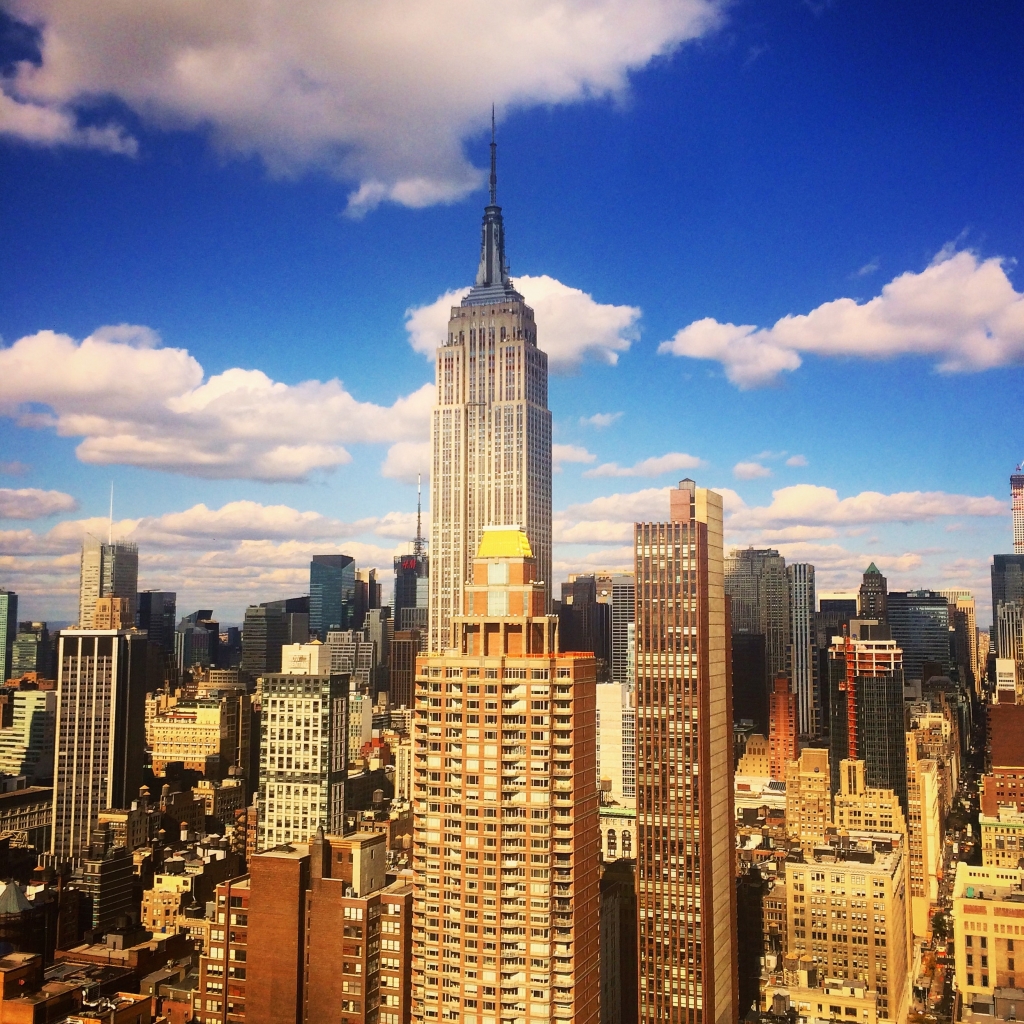 I'll get to the Halloween photos later, but first, here's a few pics from the beginning of the week <3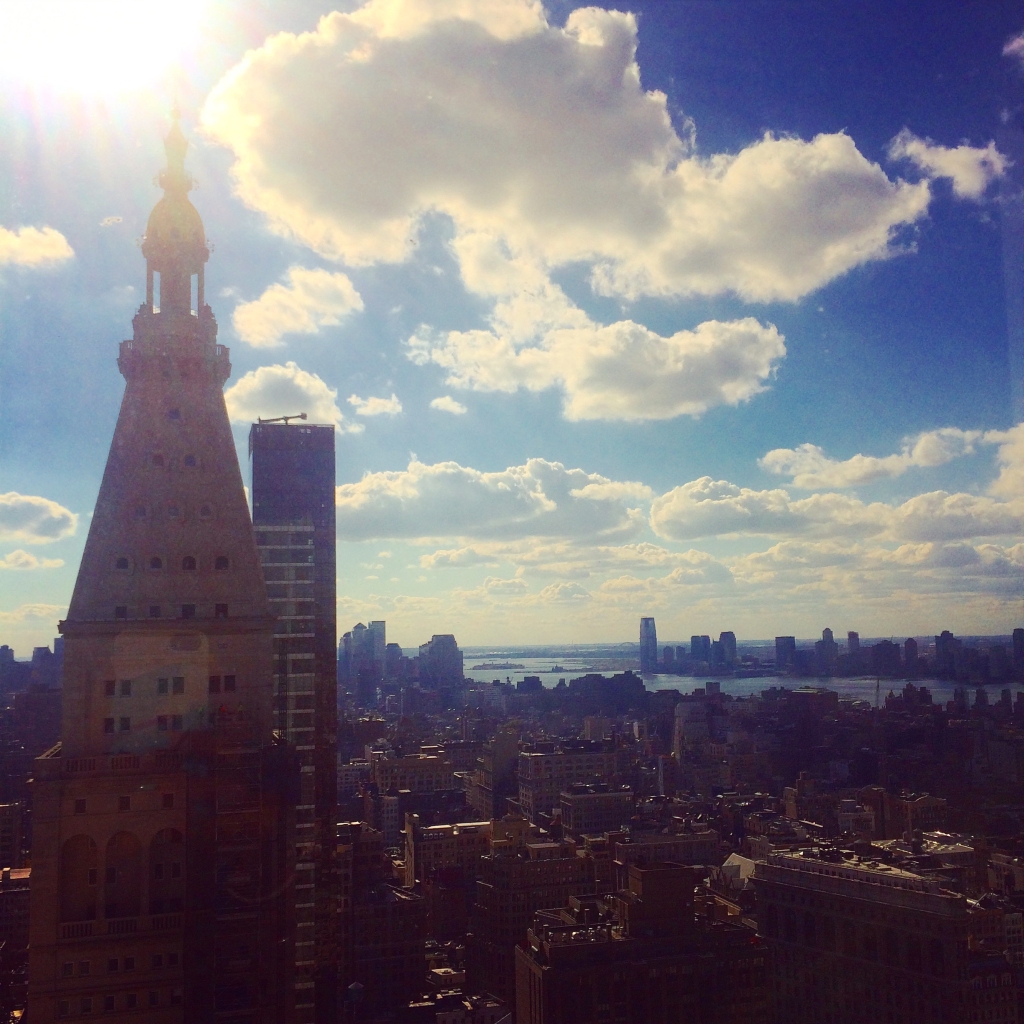 Wandering around Soho with Spree taking angled shadow portraits.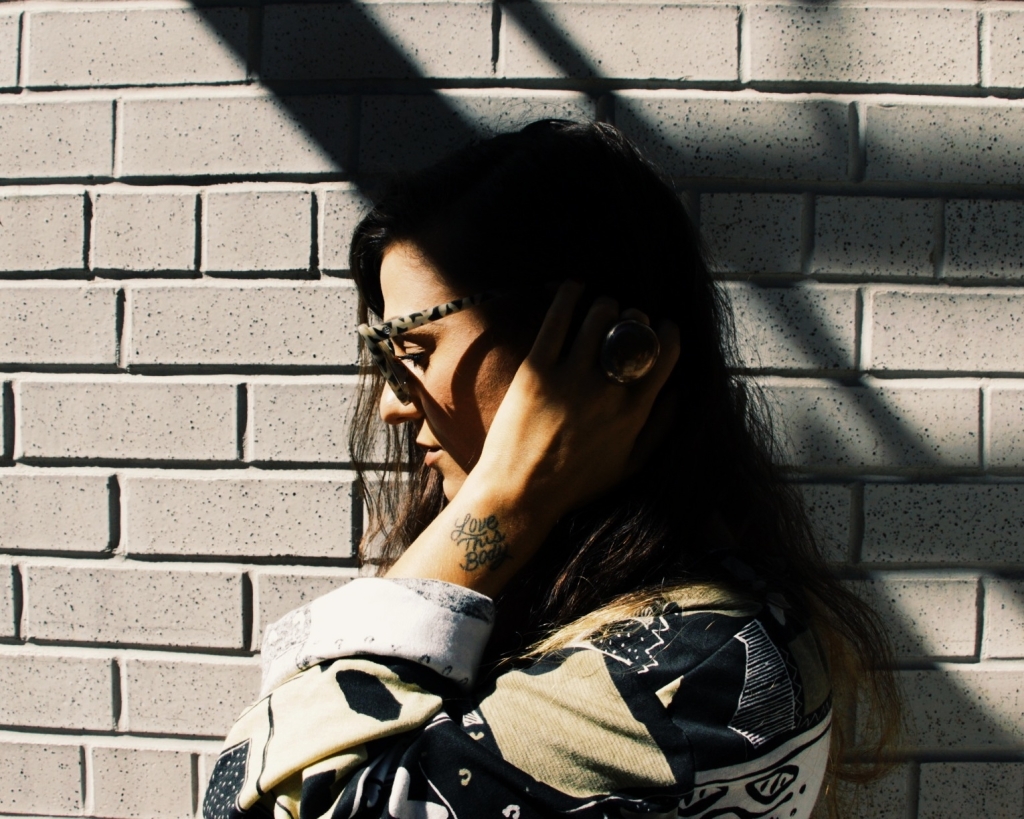 Roses and tie-dye curtains.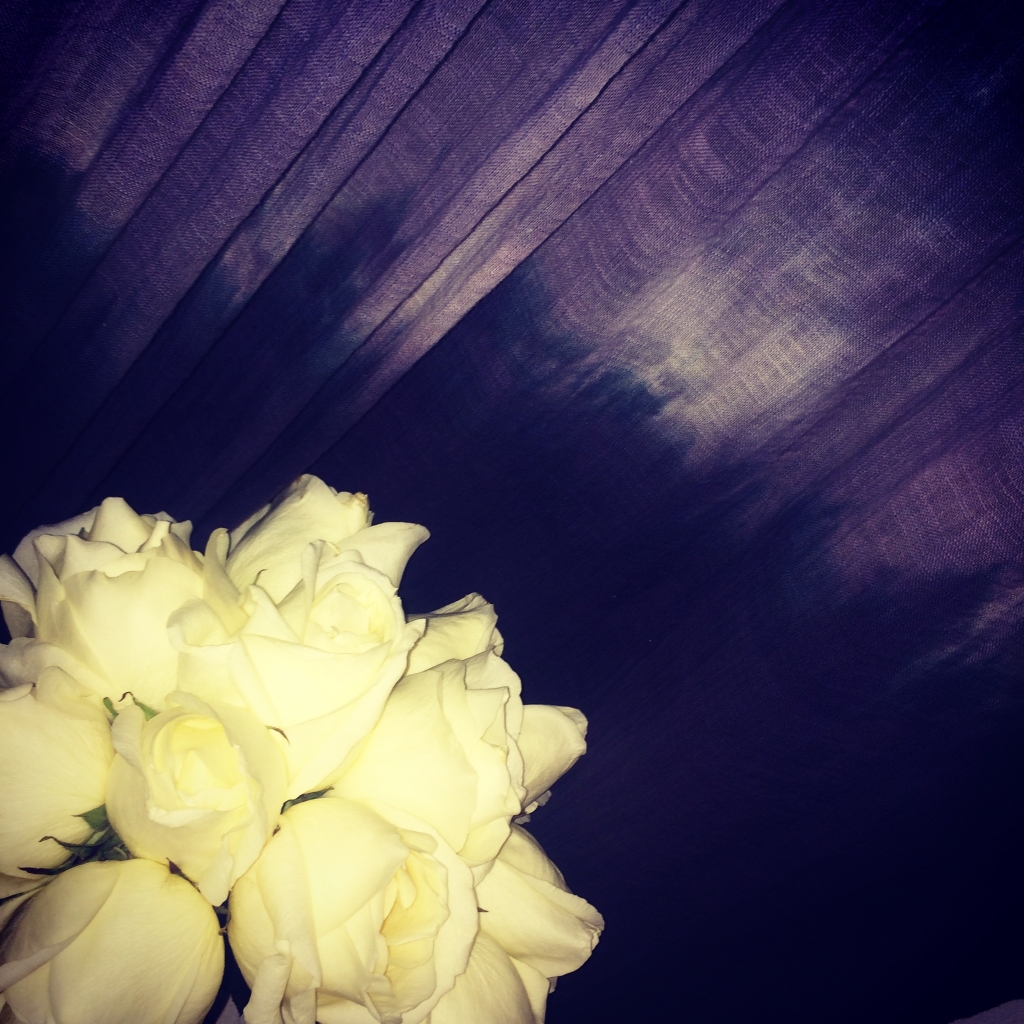 Elevator selfie on my way to work, because…why not!
(eyebrows on fleek tho amirite???)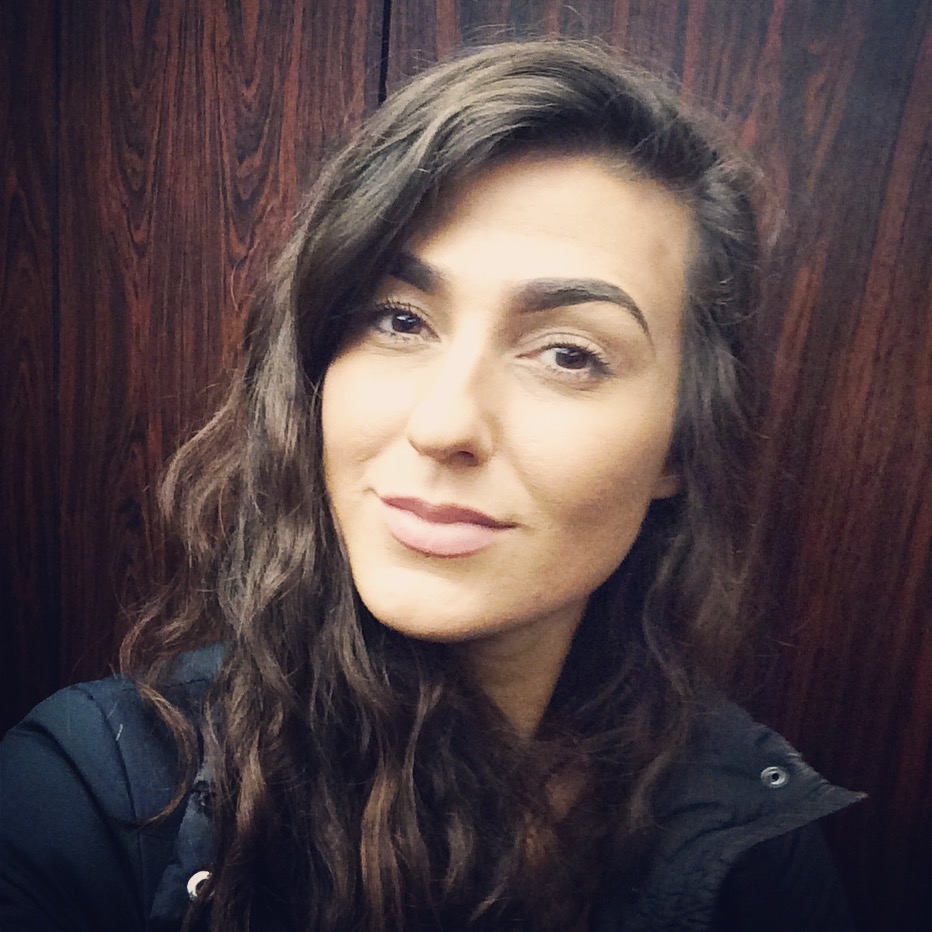 Tuesday top secret Skype meeting with my German babe manager and my American babe web developer.
(insert heart emoji face here)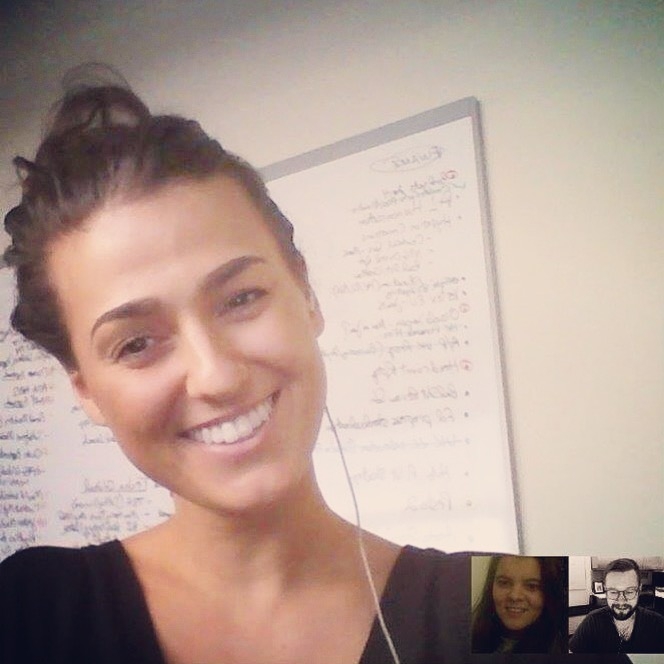 I WATERLOGGED MY FAVORITE WATCH ON WEDNESDAY!!!!
I accidentally showered with it. It's drenched inside!!! :((((((((((((((((
Does anyone know how to fix it?????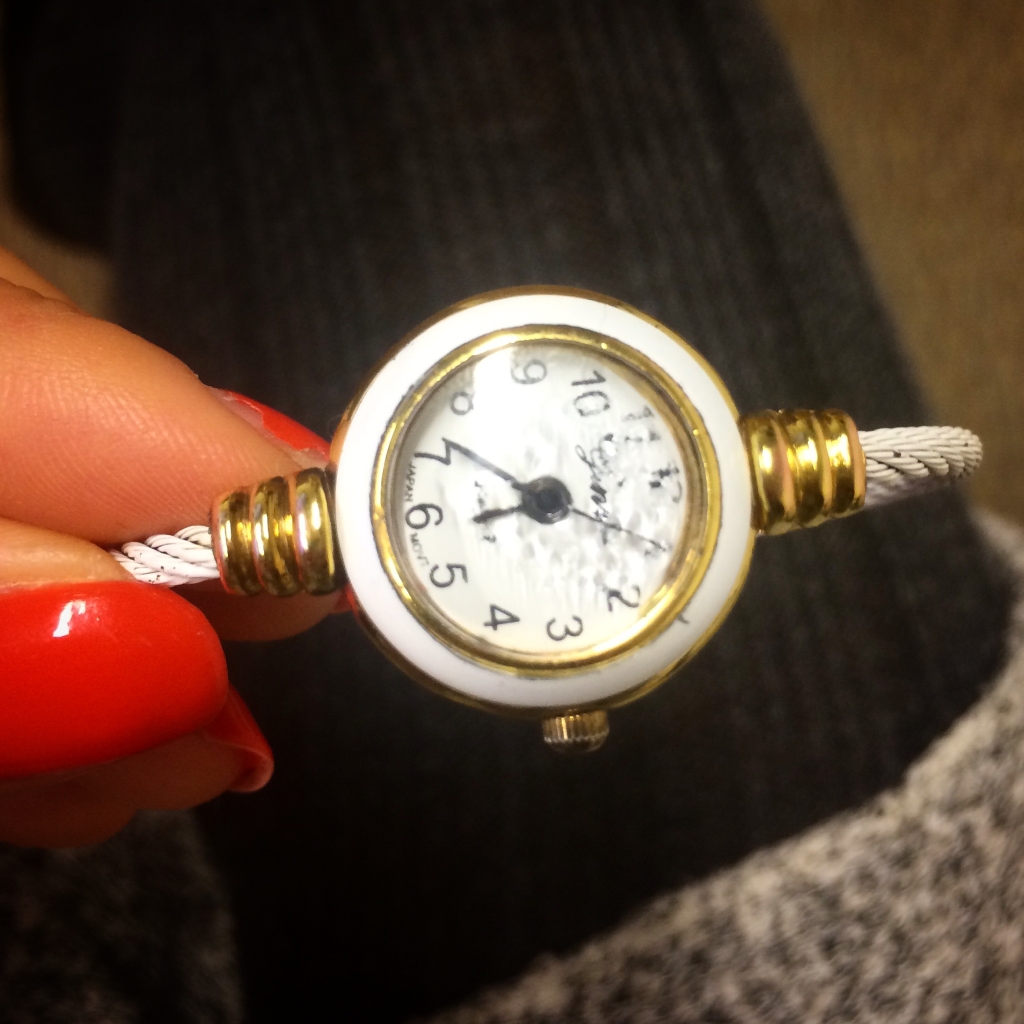 On a more positive note, someone left this amazing comment on my Instagram.
Words like this keep me doing what I do.
<3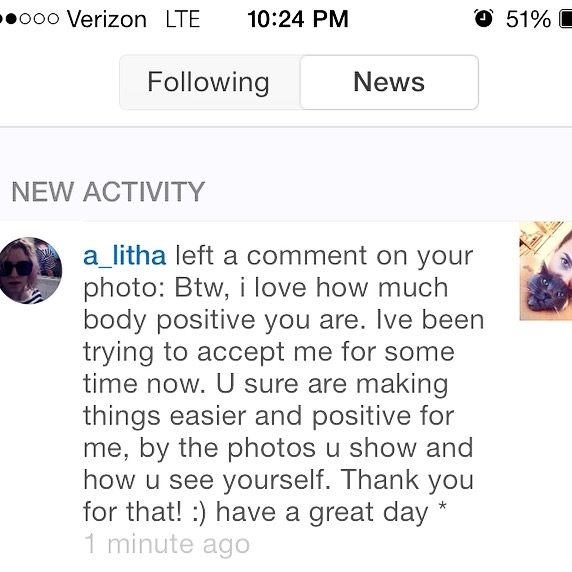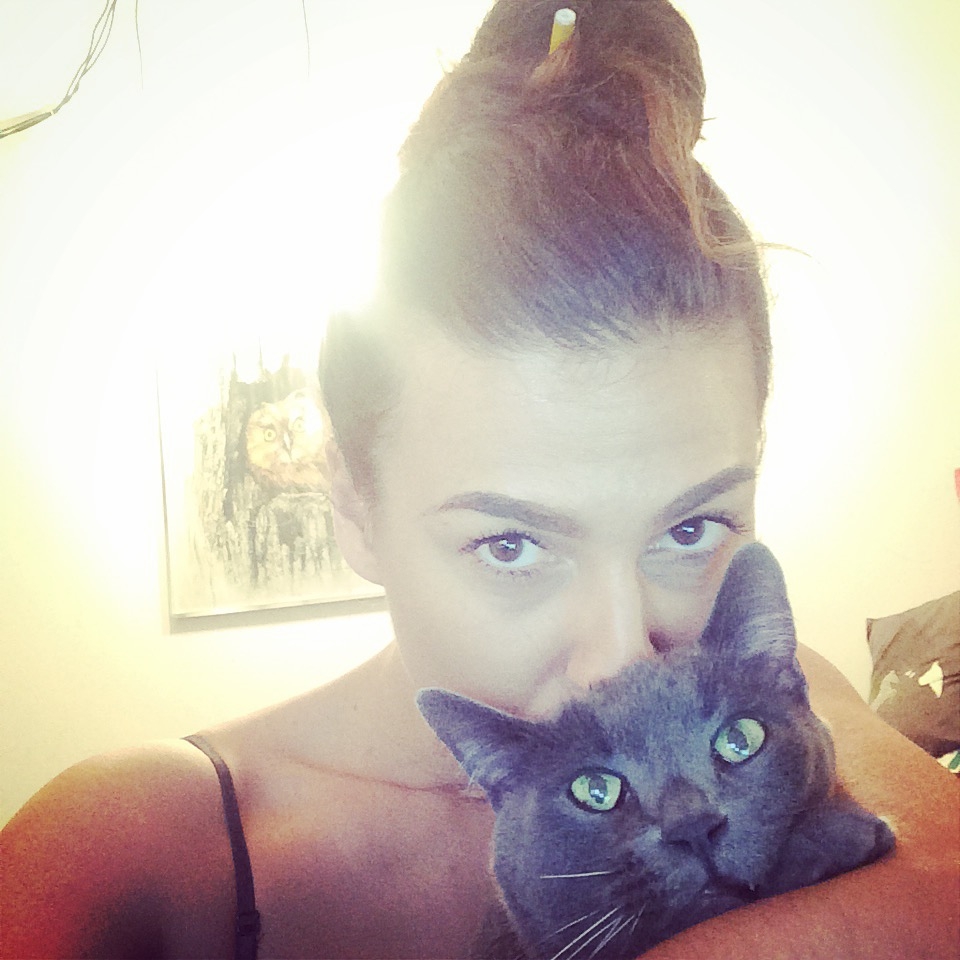 Thursday night crazy dinner with an even crazier friend.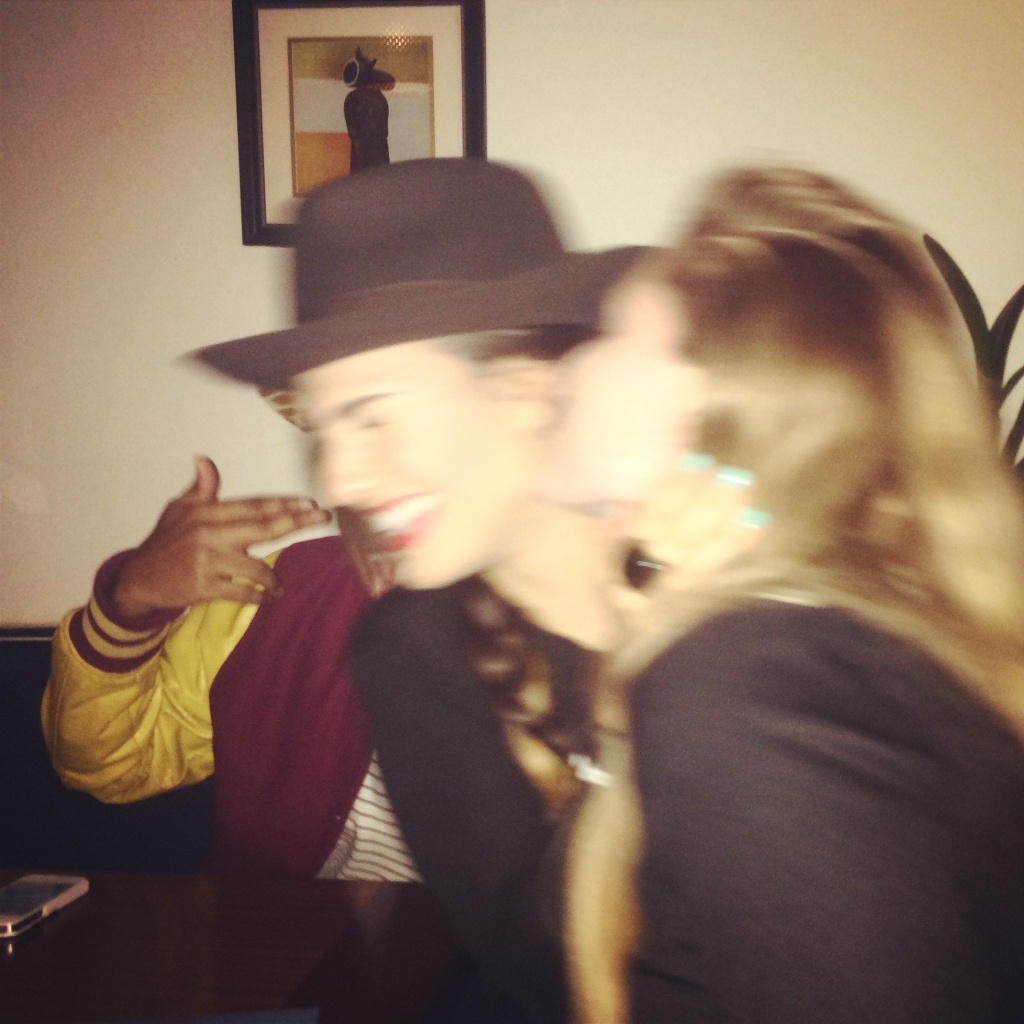 Wearing hotpants to Spree's show at Rockwood Music Hall in NYC.
#NoThighGapNoProblem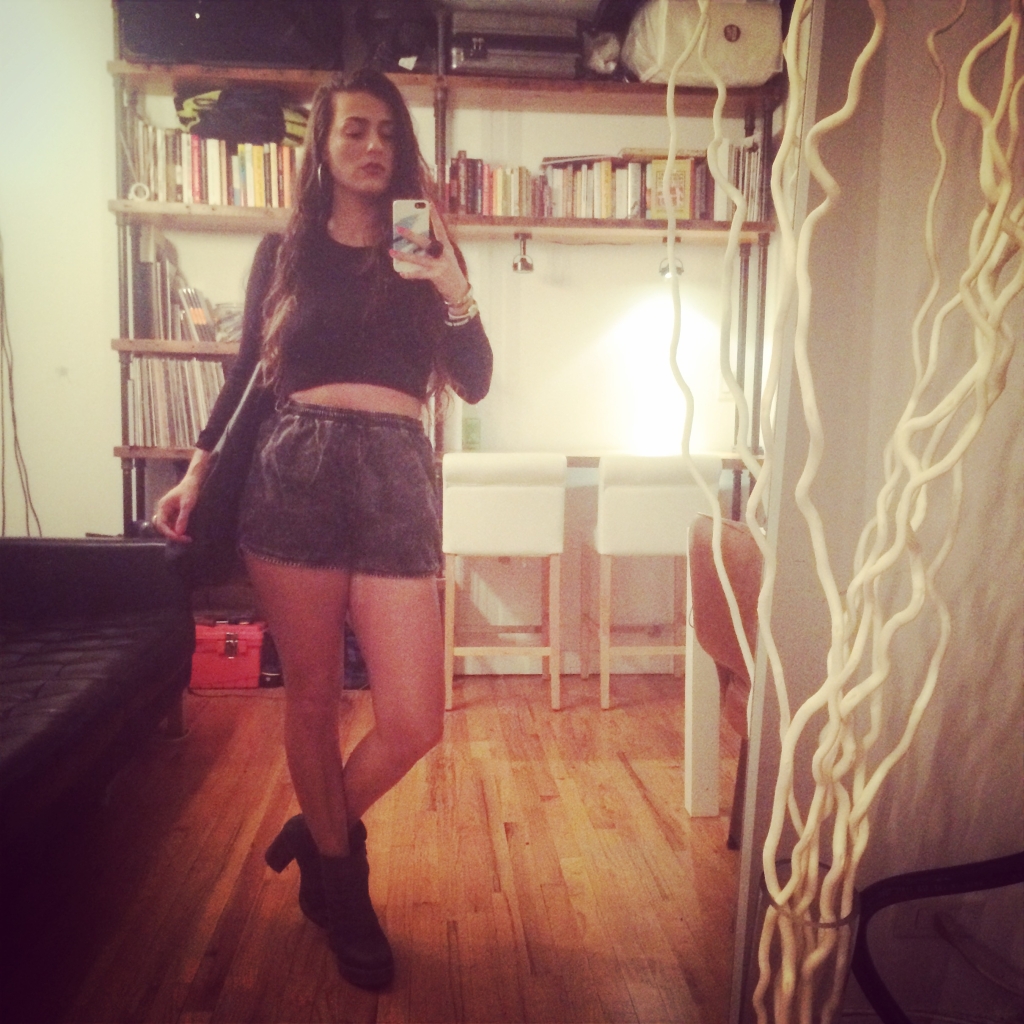 On the walk to his show, I found some amazing street art.
CAN U GUESS WHO THIS IS??????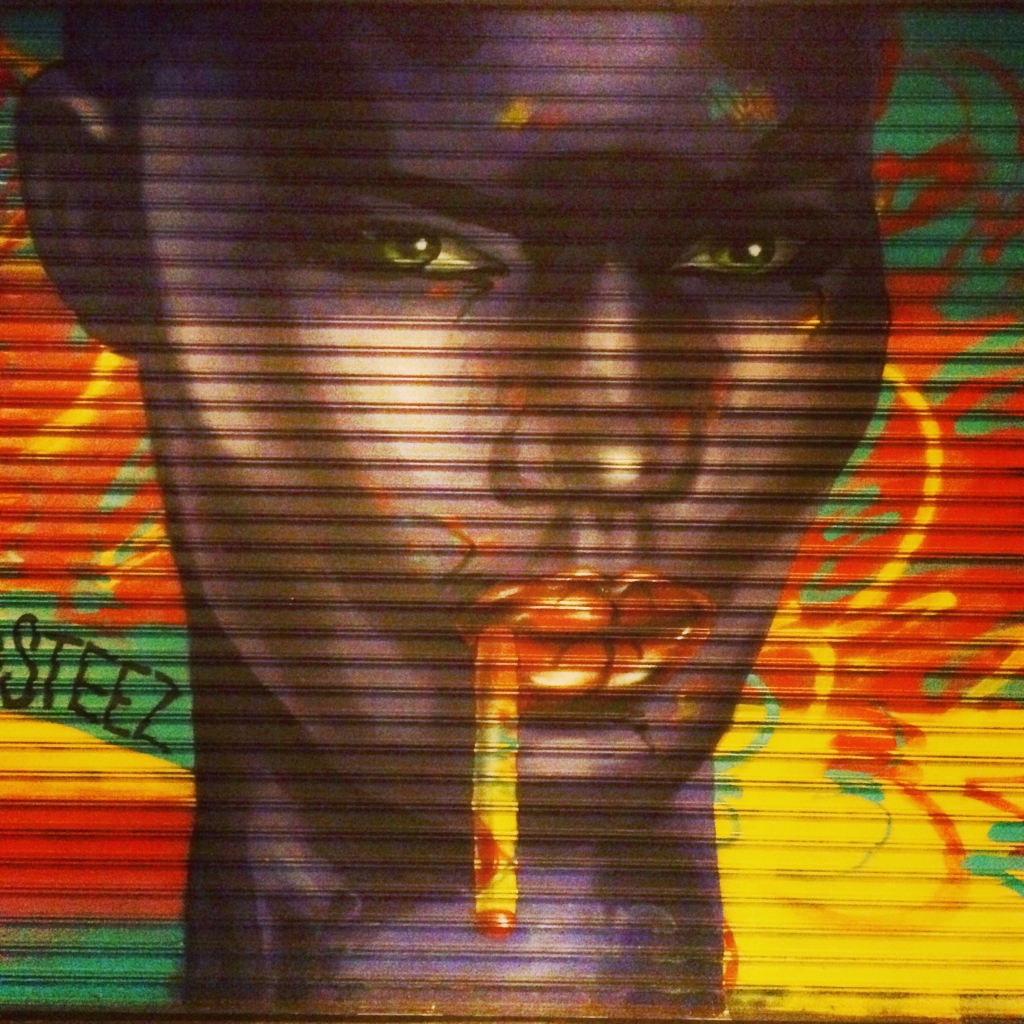 Shooting with Ari #DreamTeam
I was REALLY obsessed with dark lipstick this week. I'm wearing MAC Diva here.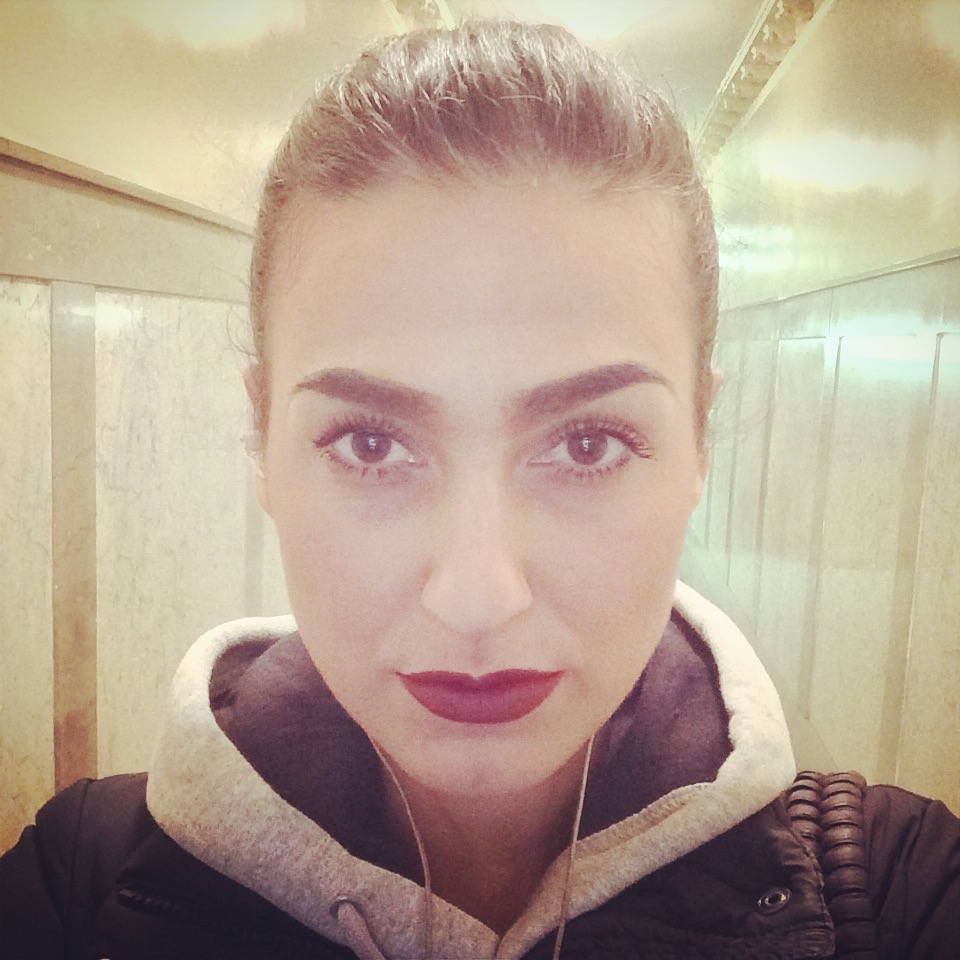 And so is Spree's forehead.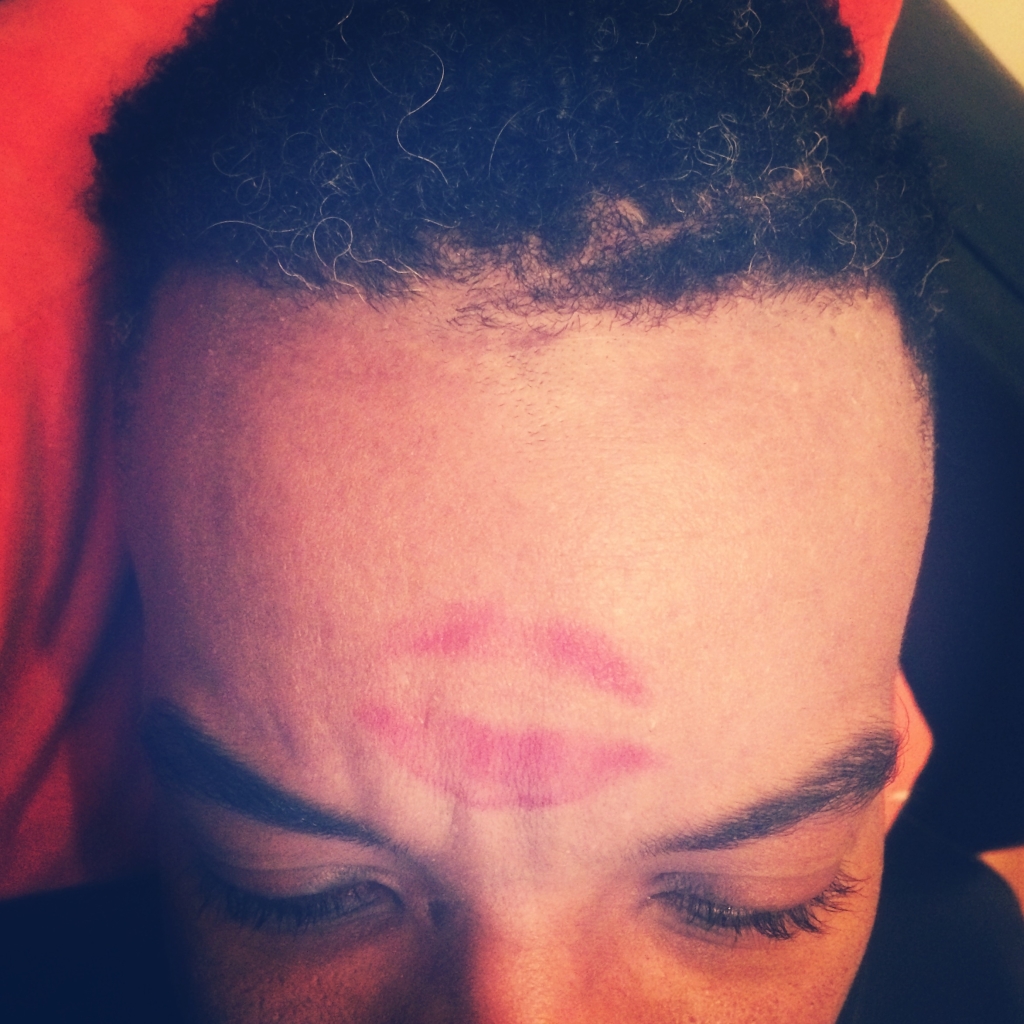 Oh and speaking of Spree, he recently did a photoshoot for the clothing line Chari & Co.
These amazing photos were shot by Chris Nec. Check out more of his work here!
It was so hard to pick my favorite photos to share with you all, but here's just a few.
(I hope I don't get in trouble for posting these!!!!)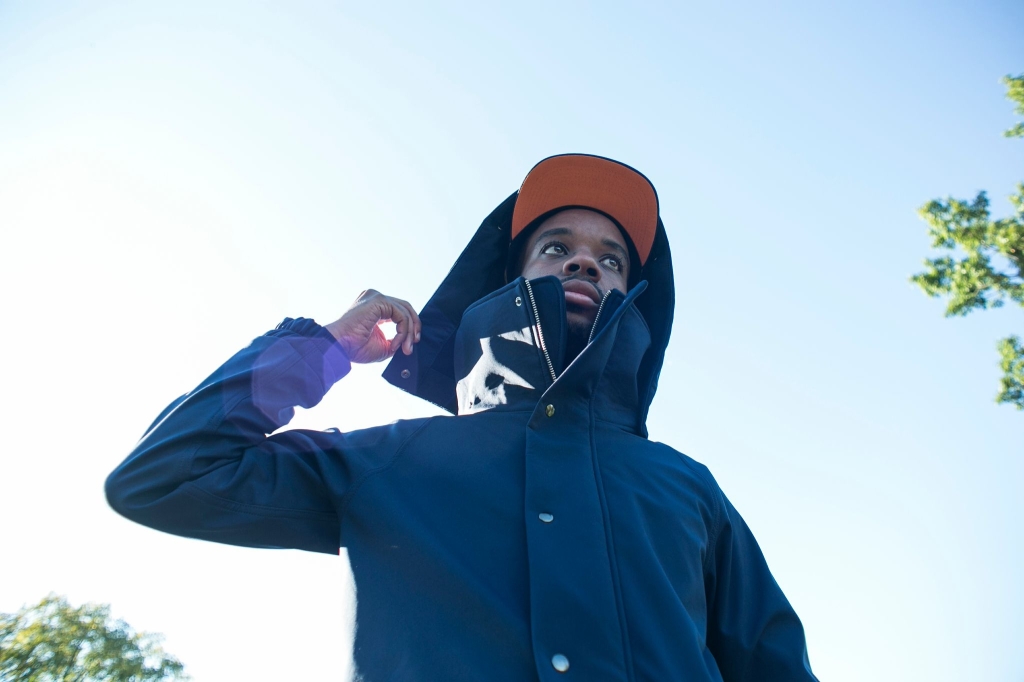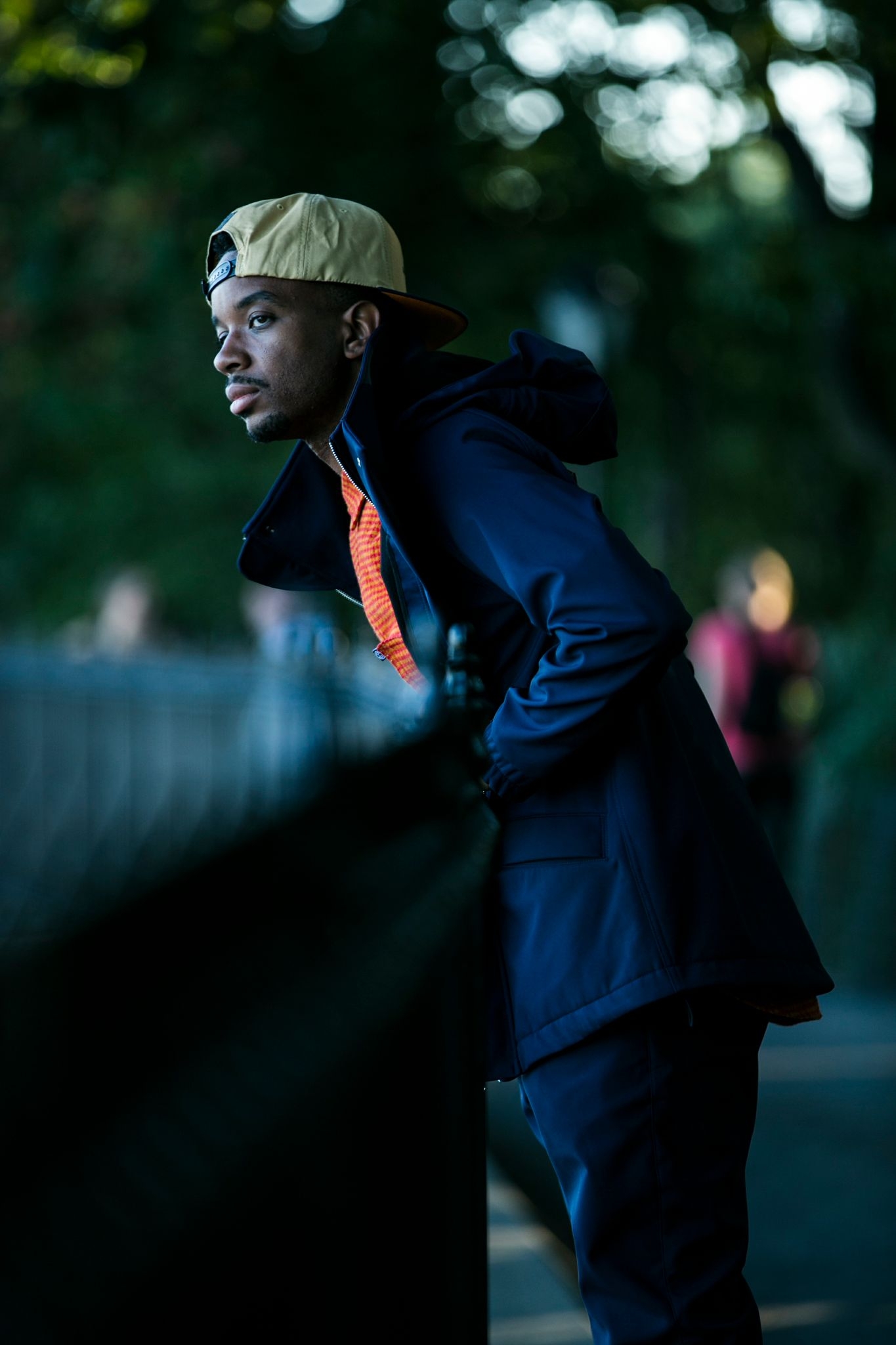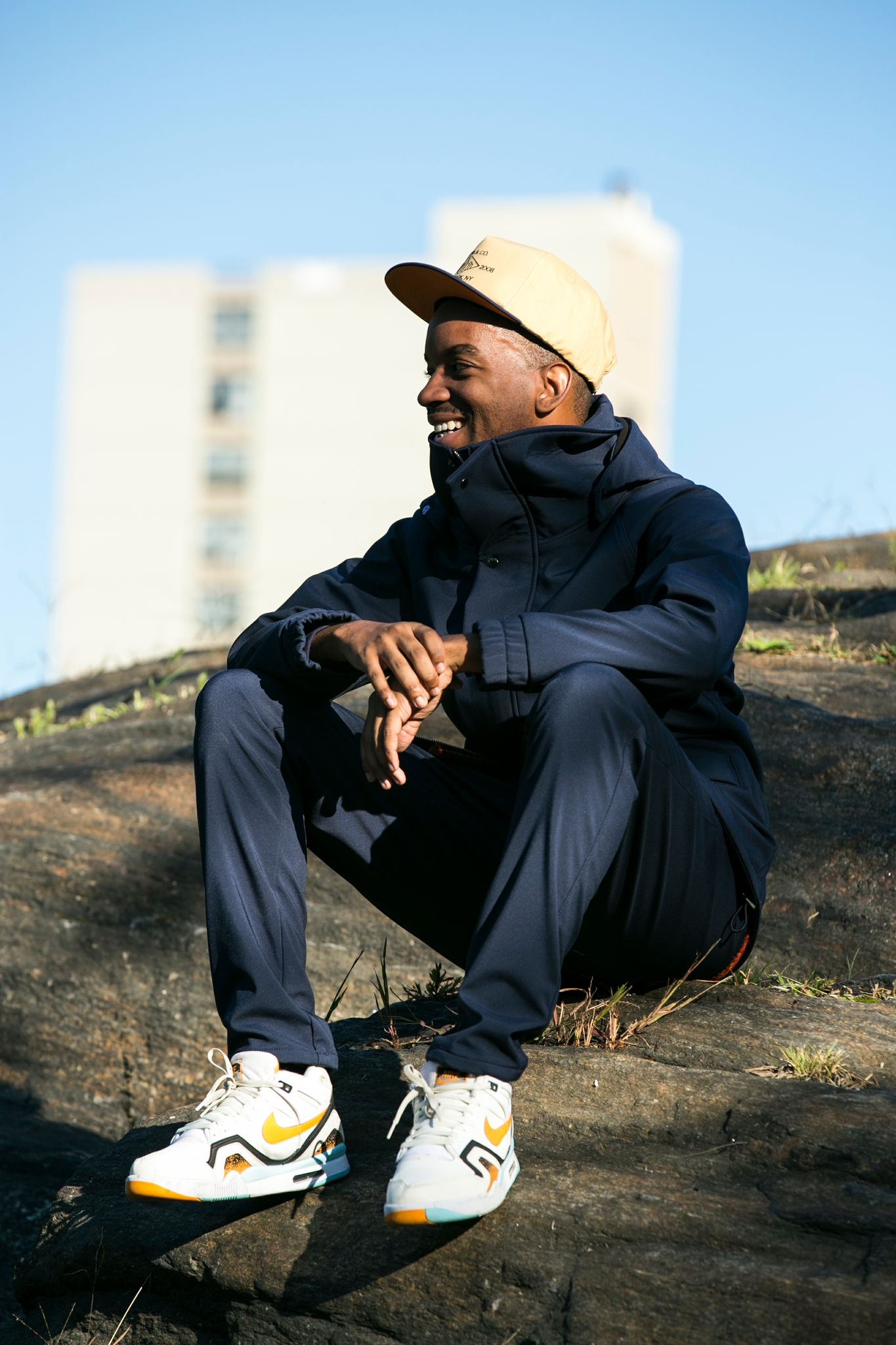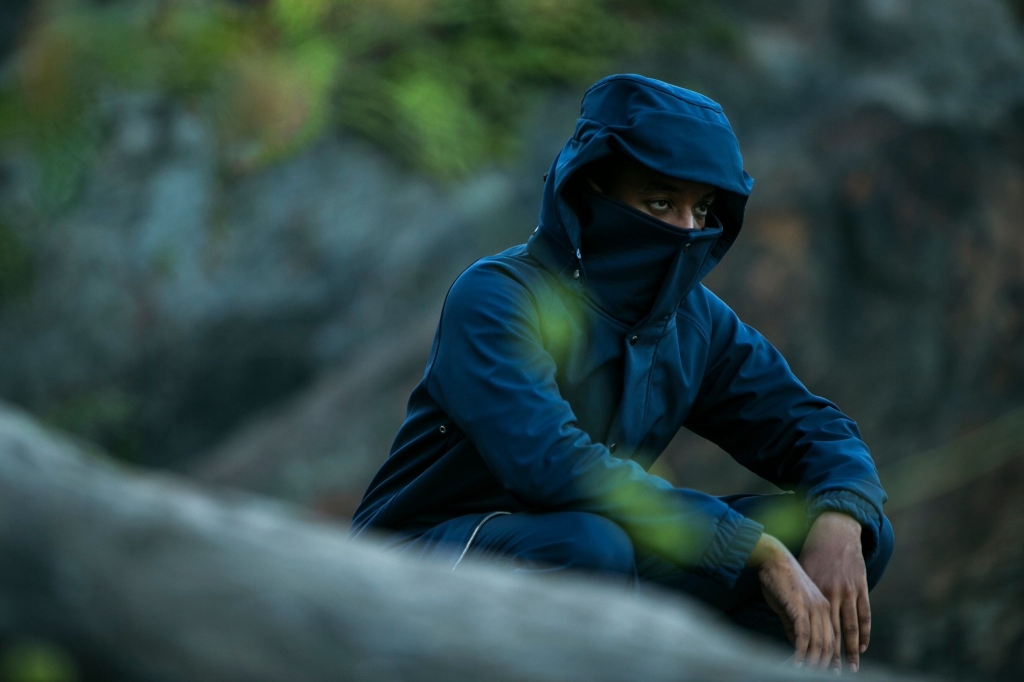 OKAY
AND NOW
THE PHOTOS YOU'VE BEEN WAITING FOR….
DRUMROLL PLEASE
……………………………………..
HERE'S OUR HALLOWEEN PHOTOBOOTH PICS!!!!!!!!!!!!!!!!!!!!!!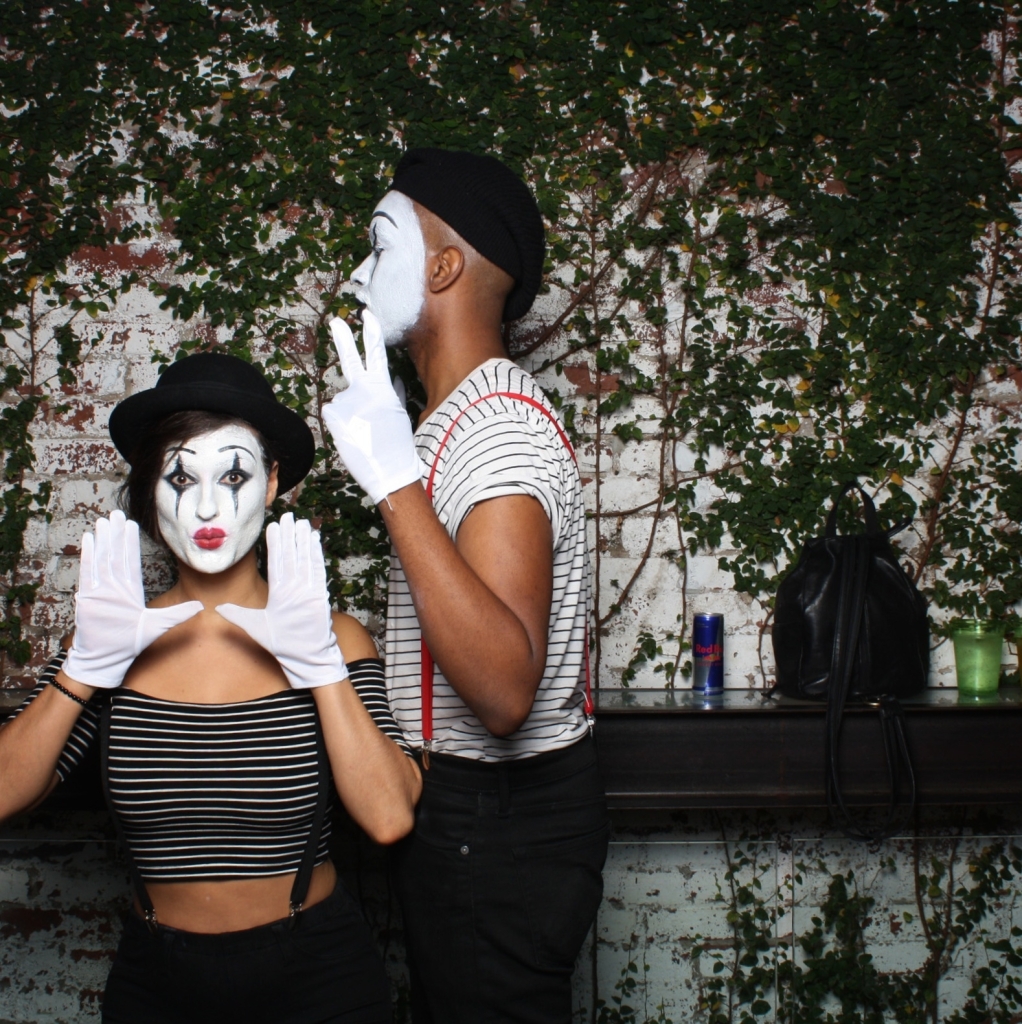 Spree and I put together these last minute mime costumes and I did our makeup.
I think I did a pretty good job!!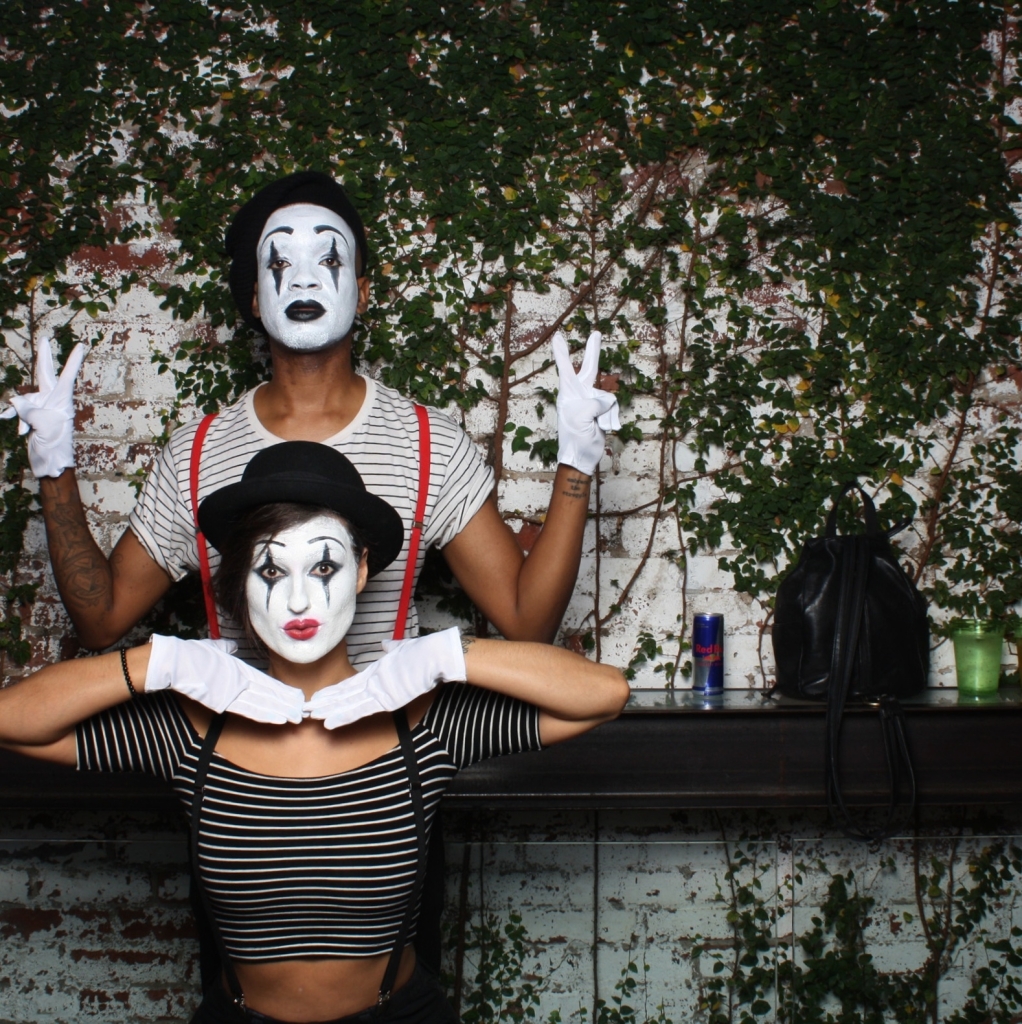 We went to a party at The Foundry in Long Island City that was SOOOOOOO FUN <3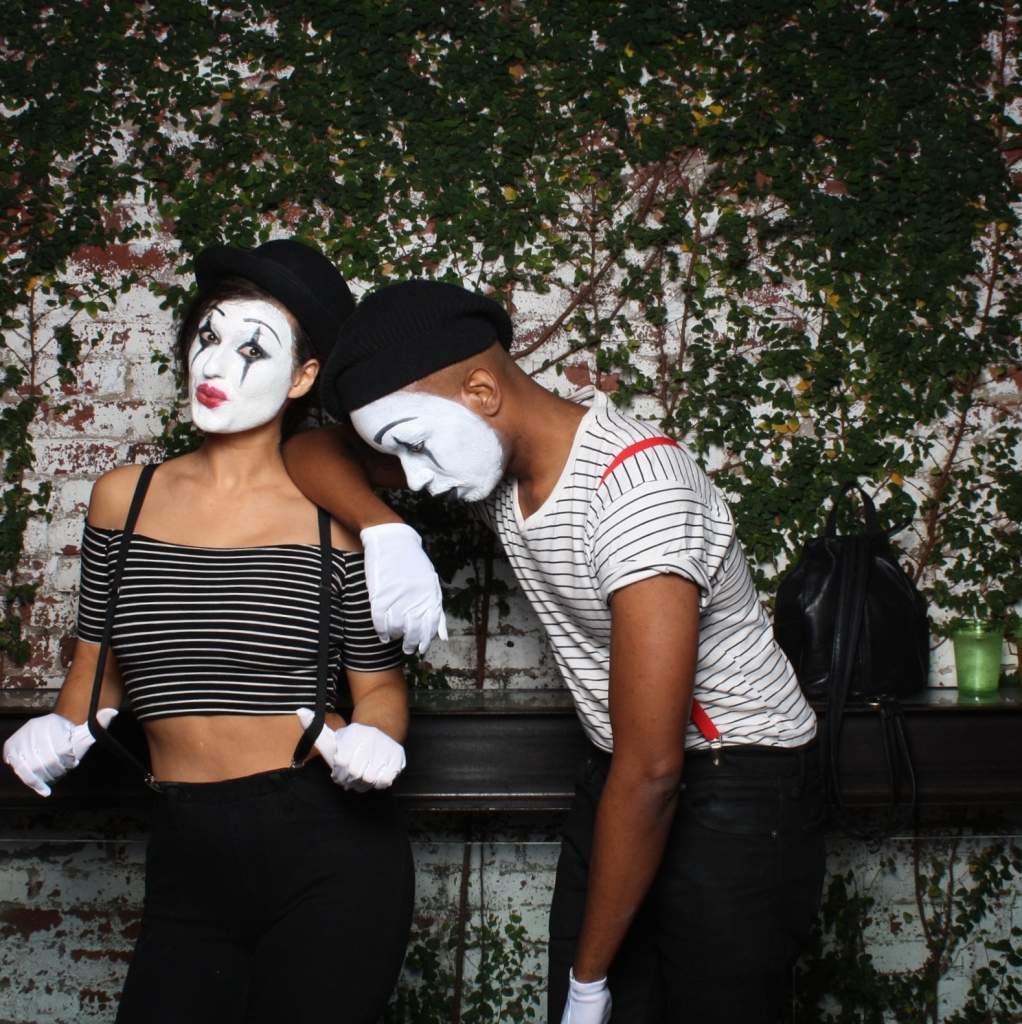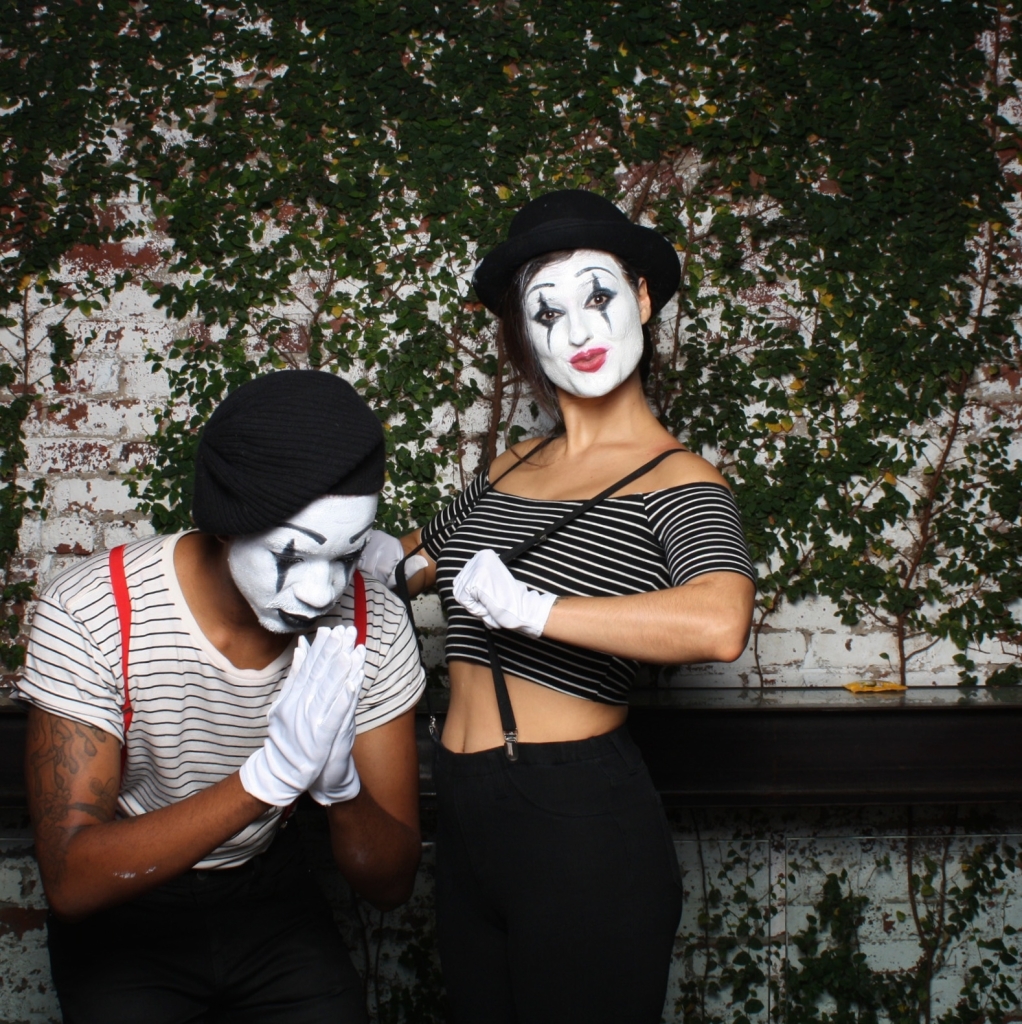 Our costumes were so good that people kept wanting to take photos with us all night.
We were like little mime celebrities.
Spree did a good job of staying in character. I did terribly.
If you know me then you know it's basically impossible for me to stay quiet ;)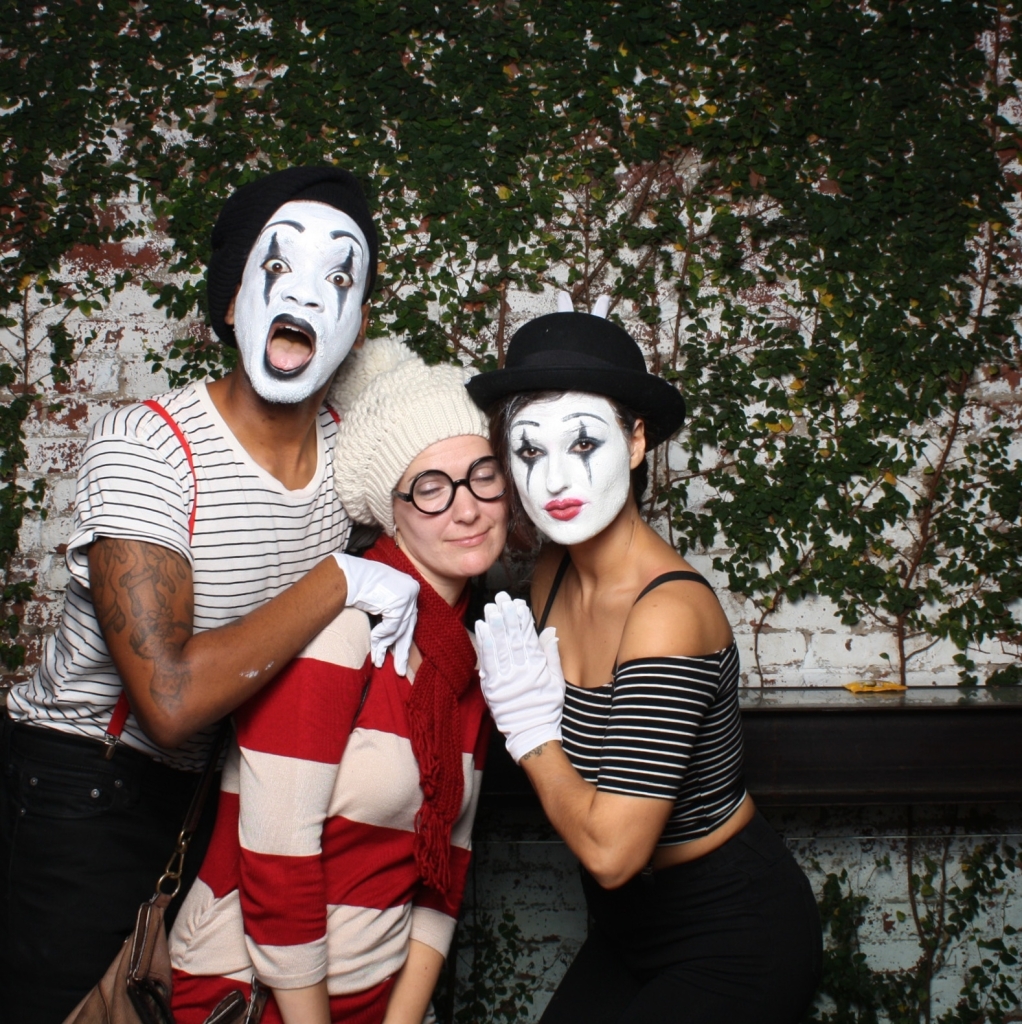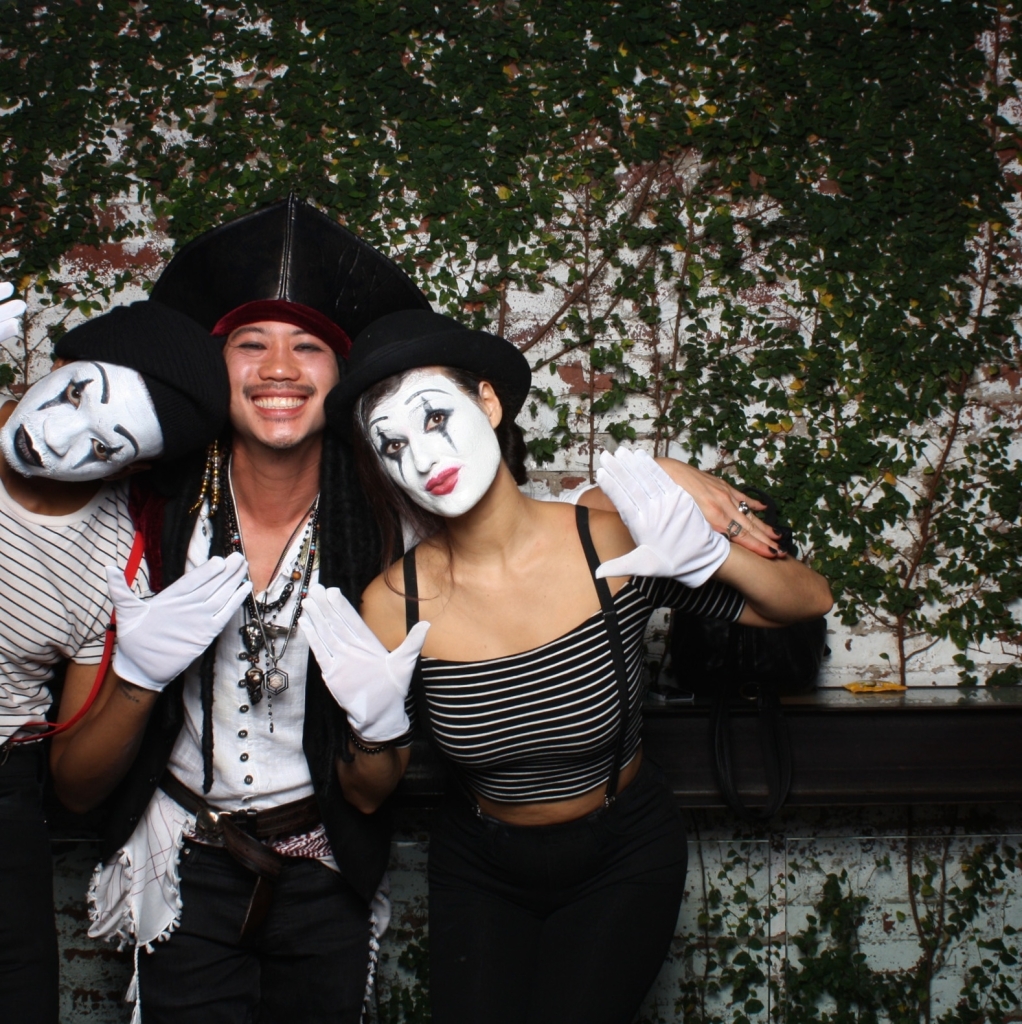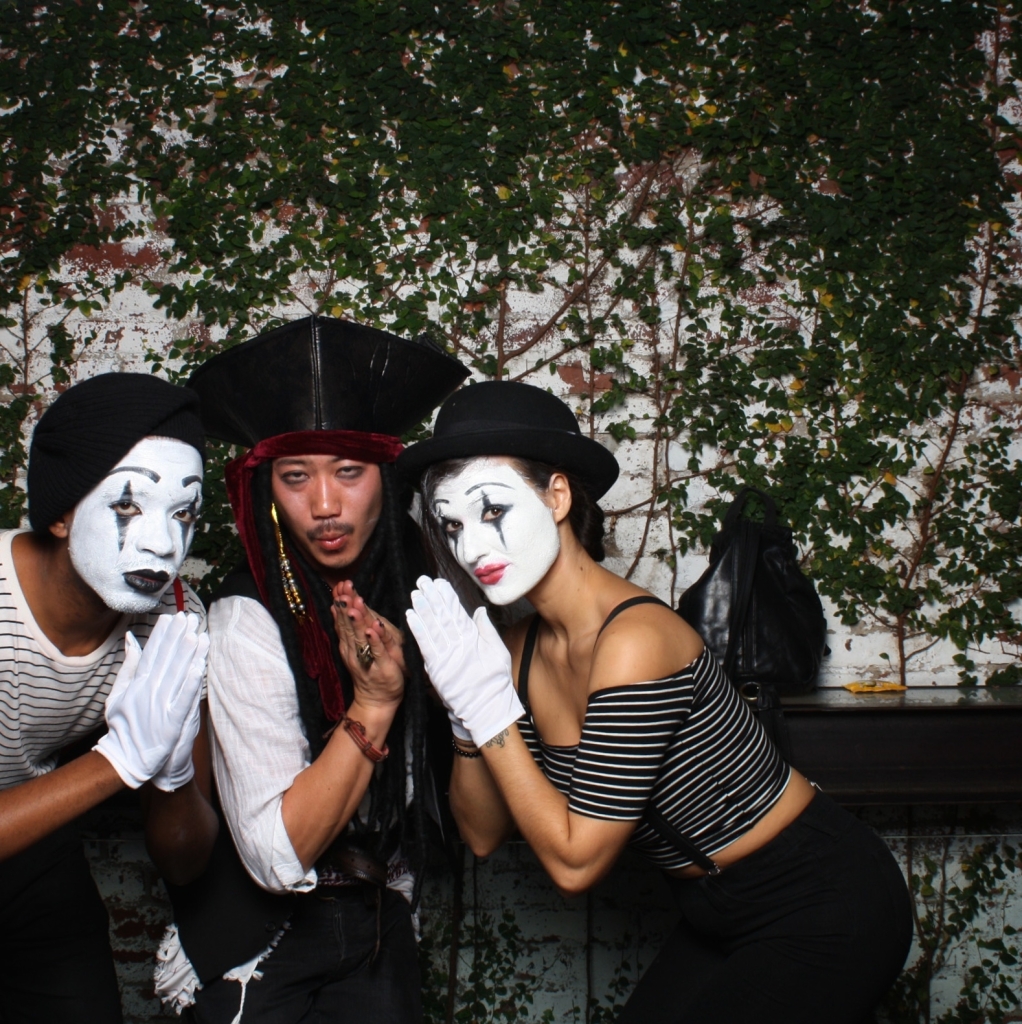 We cute :)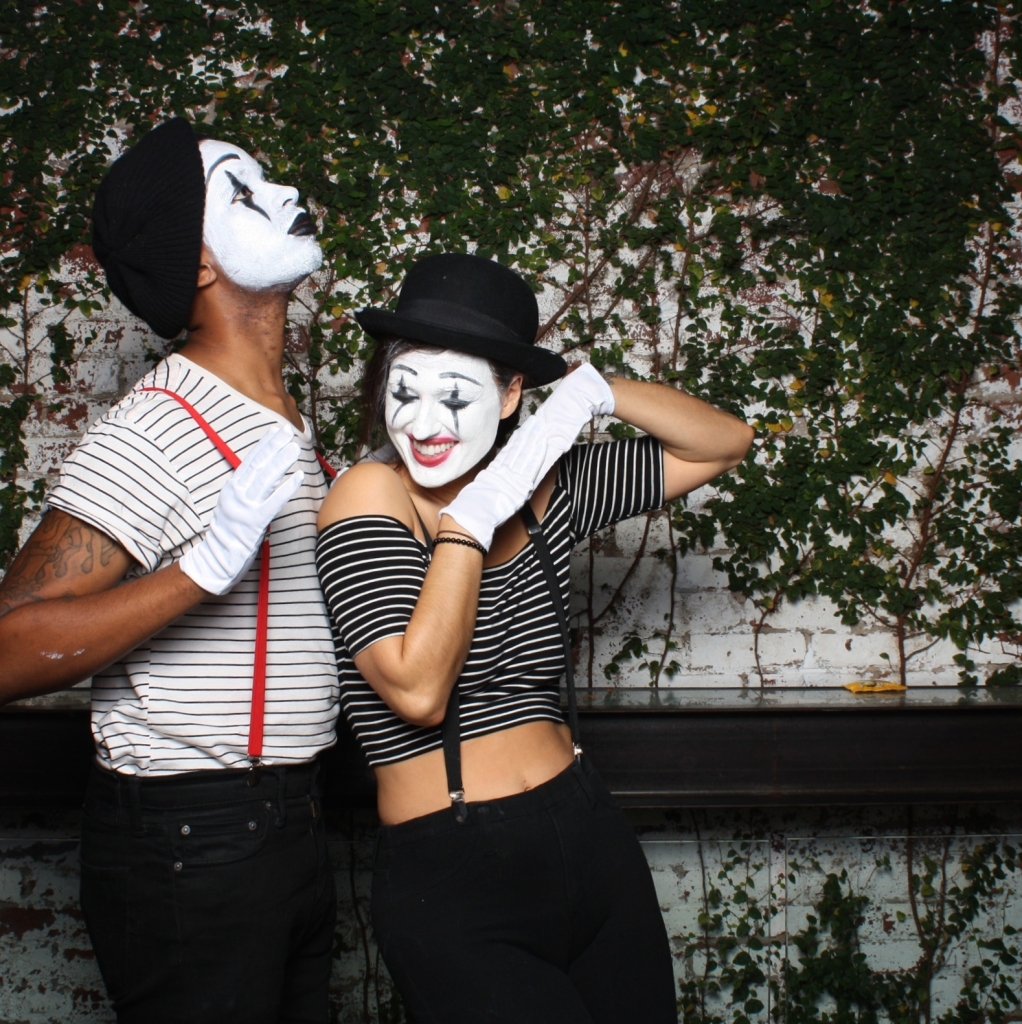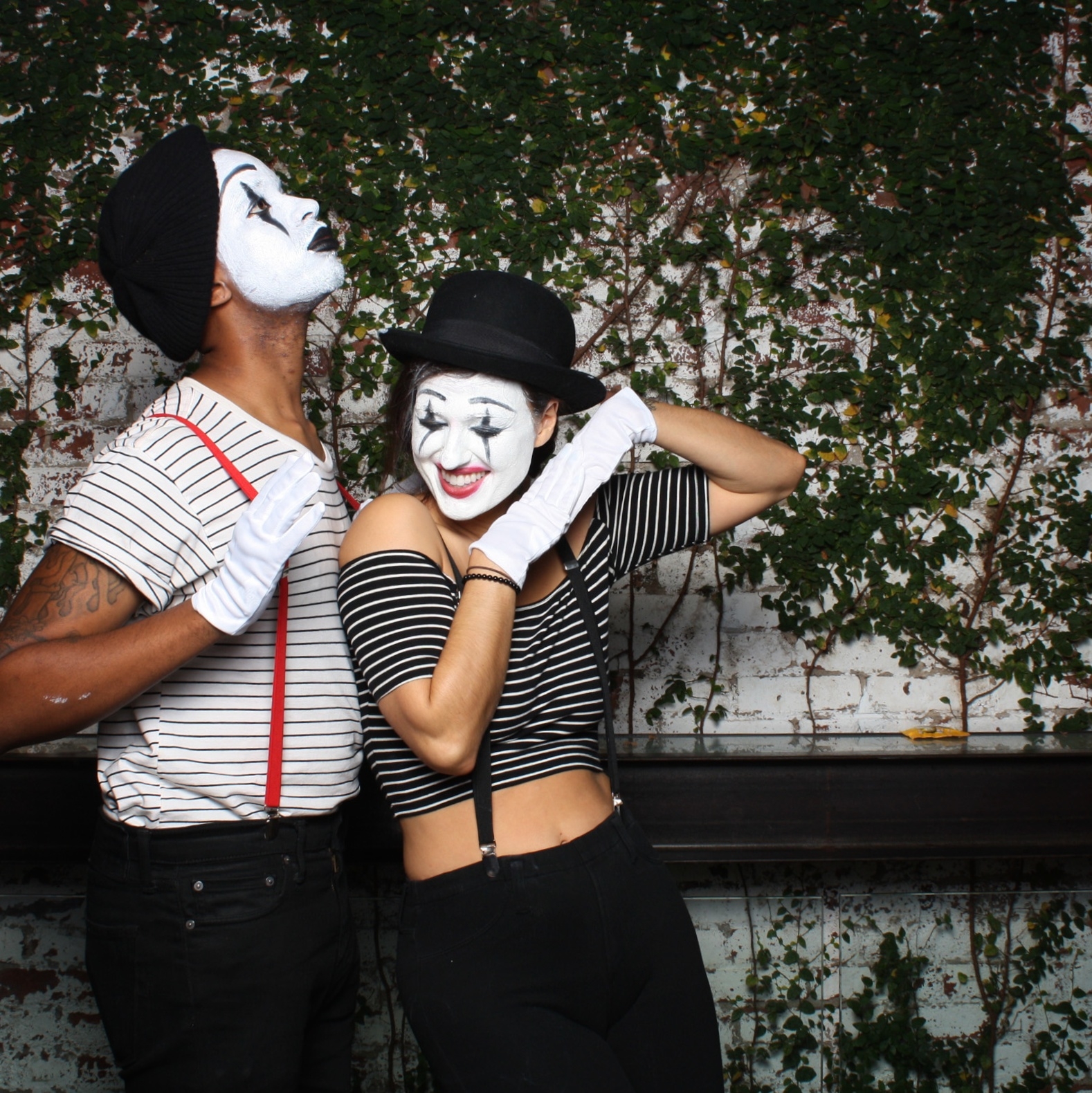 Makeup by meeeee!!!!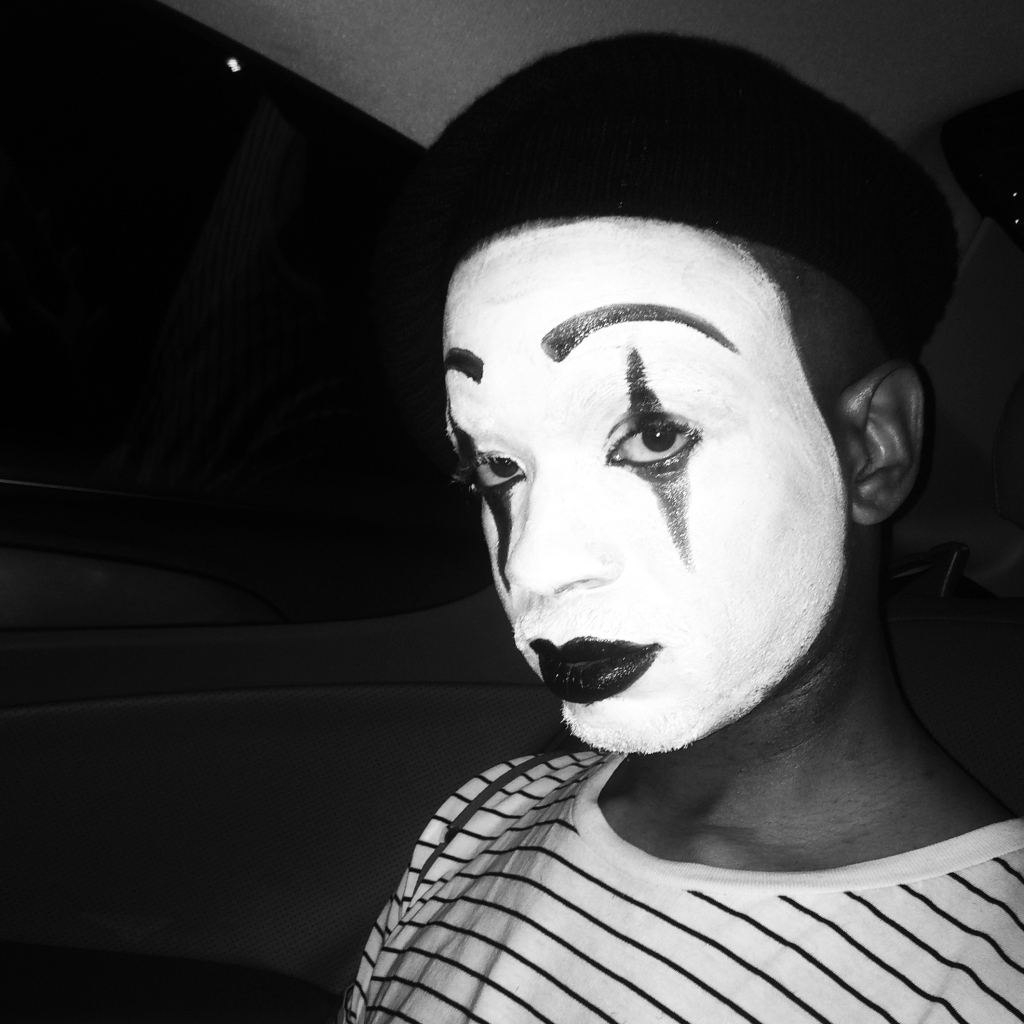 LATER DUDES,
XX -HOTPANTS