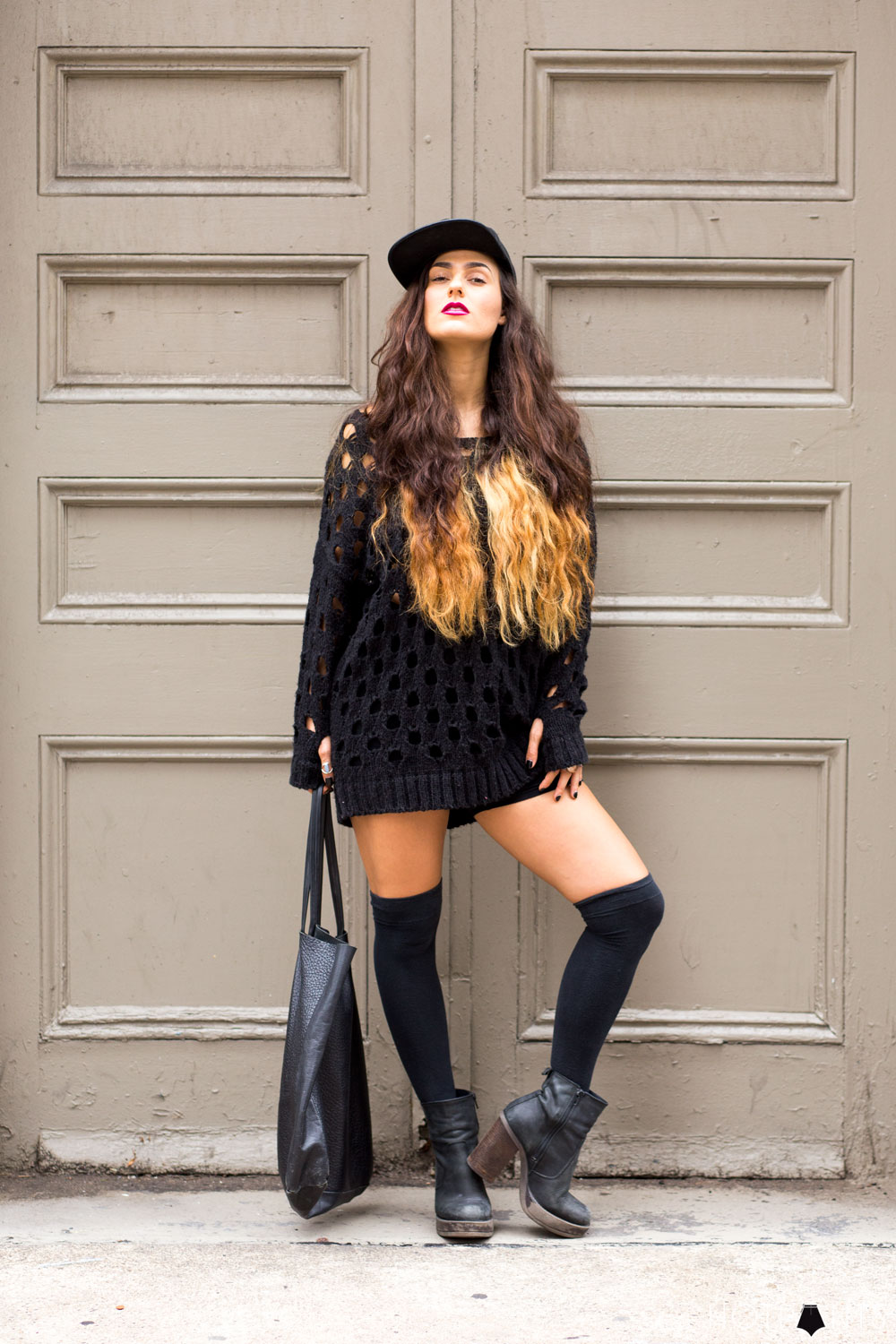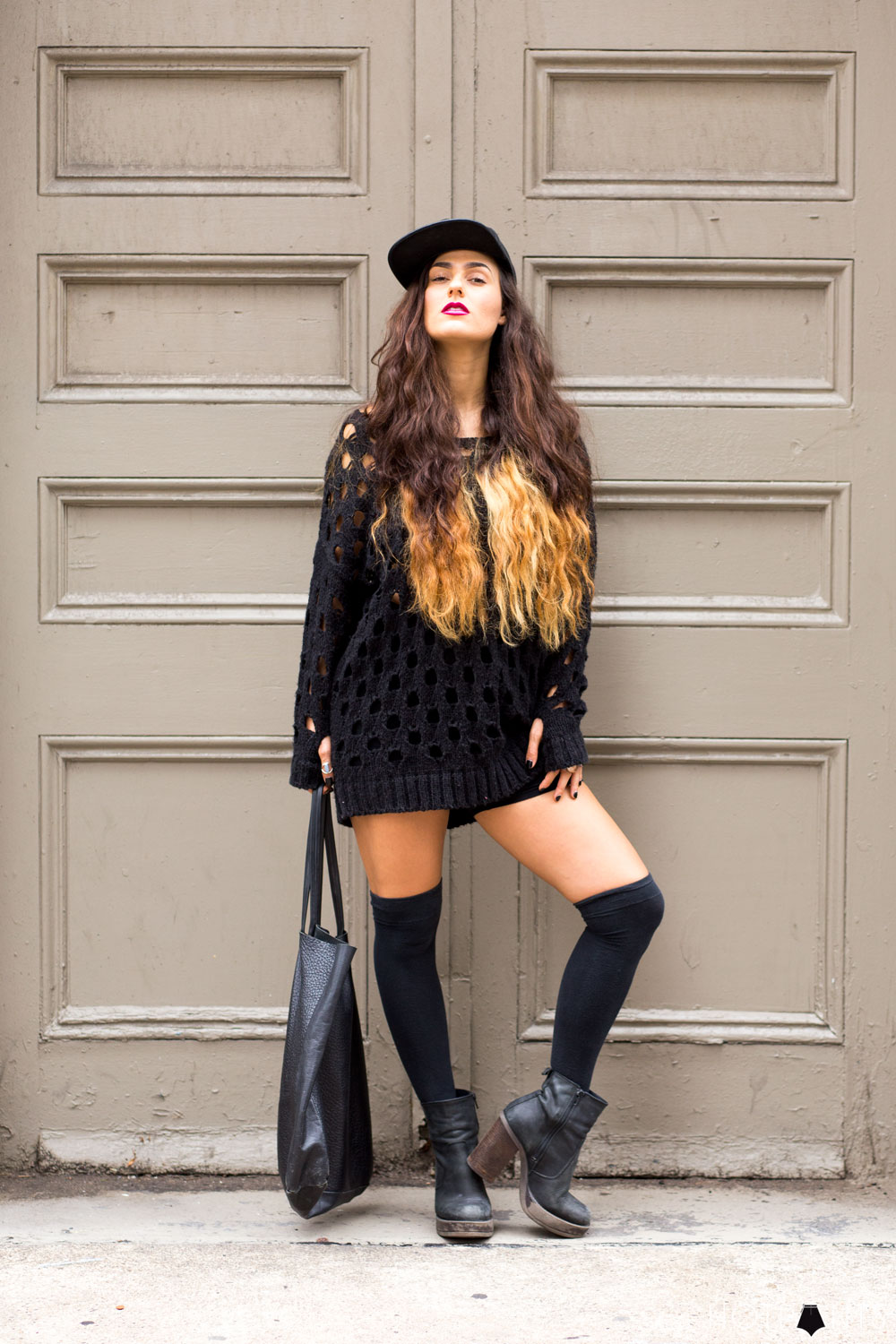 I realized I haven't worn hotpants for a while….BLASPHEMY!!!!
So here you go!
Here's everyone's favorite hotpants doing the hotpants ;)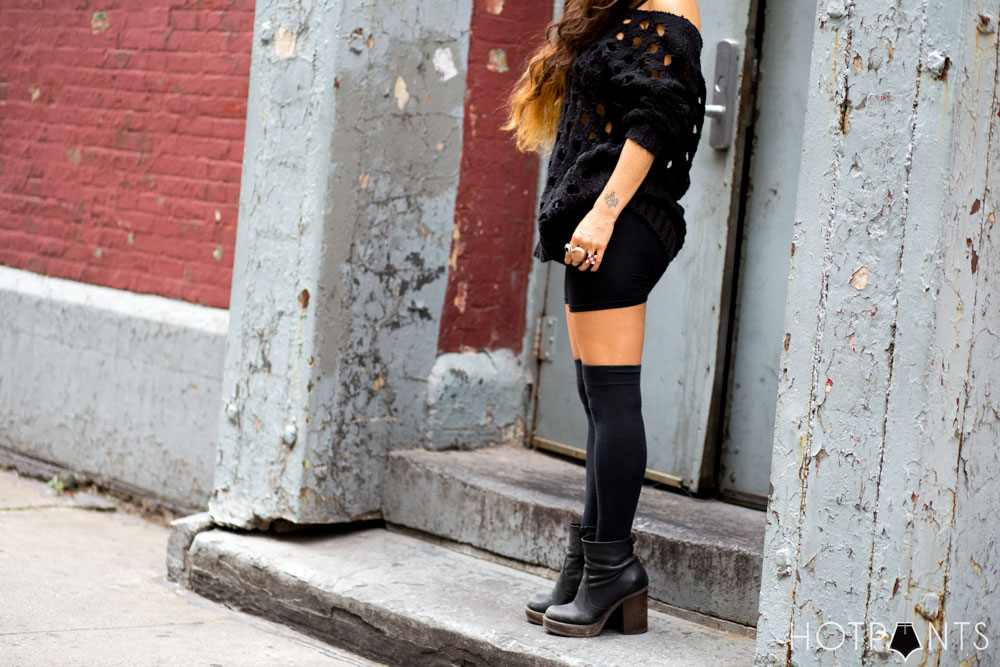 My reason for not showing my legs off lately?
I've been self conscious of my body…yes, it still happens sometimes!
There have been so many things going on in my life that the gym hasn't been my main priority.
But I think my new motto needs to be:
No thigh gap? No problem!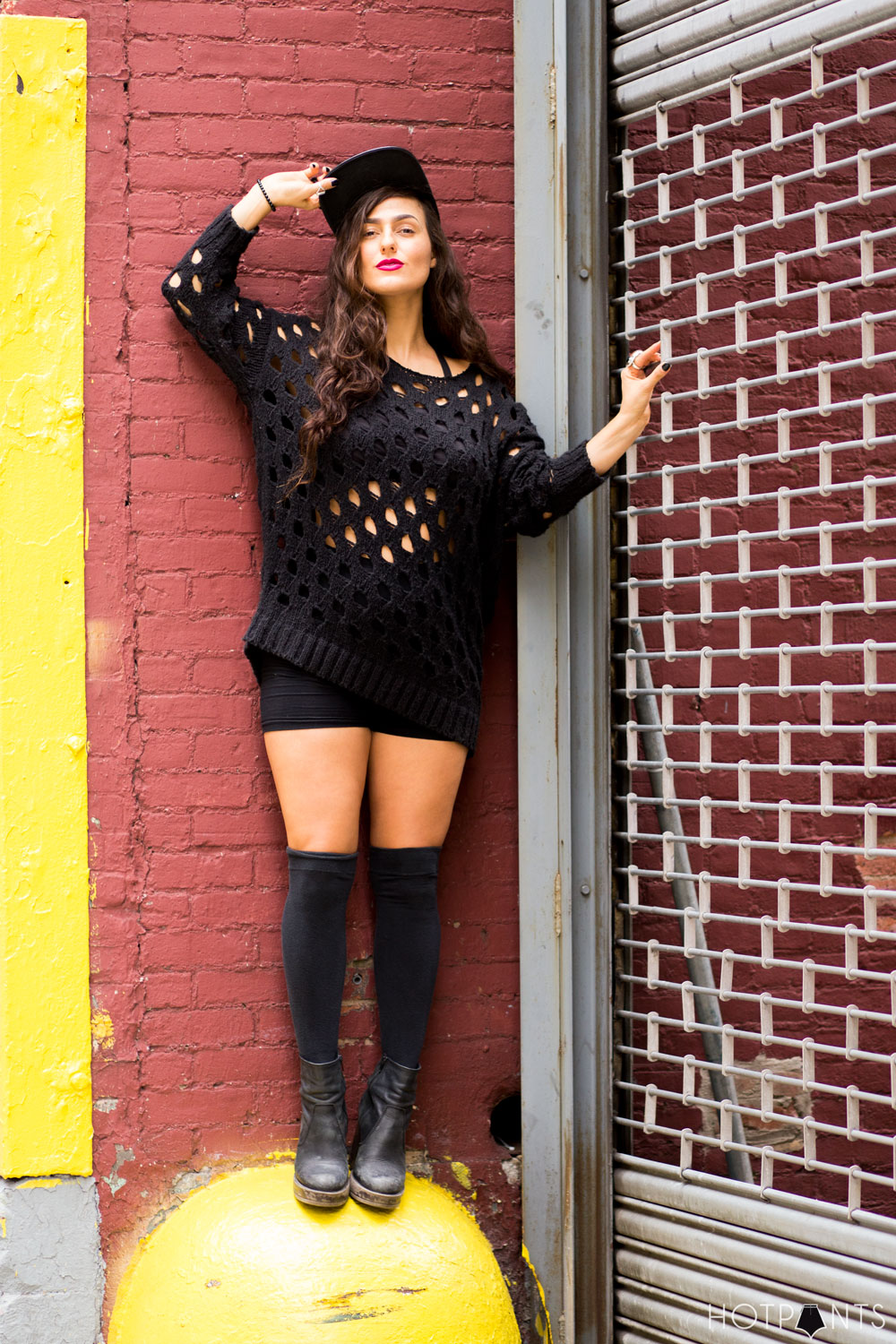 AM I RIGHT?????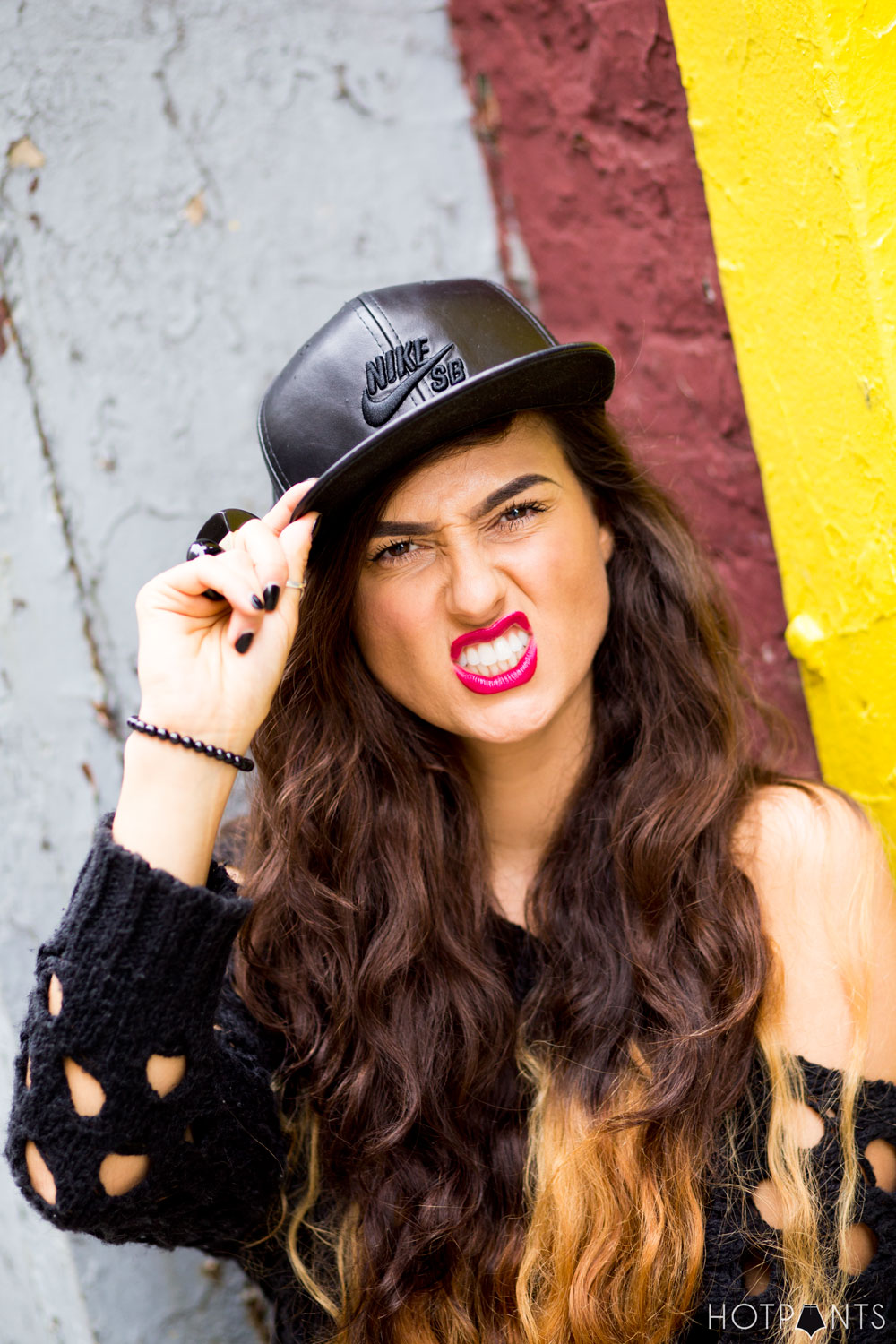 I'm just getting ready for my winter hibernation….
AIN'T NOTHIN WRONG WITH THAT.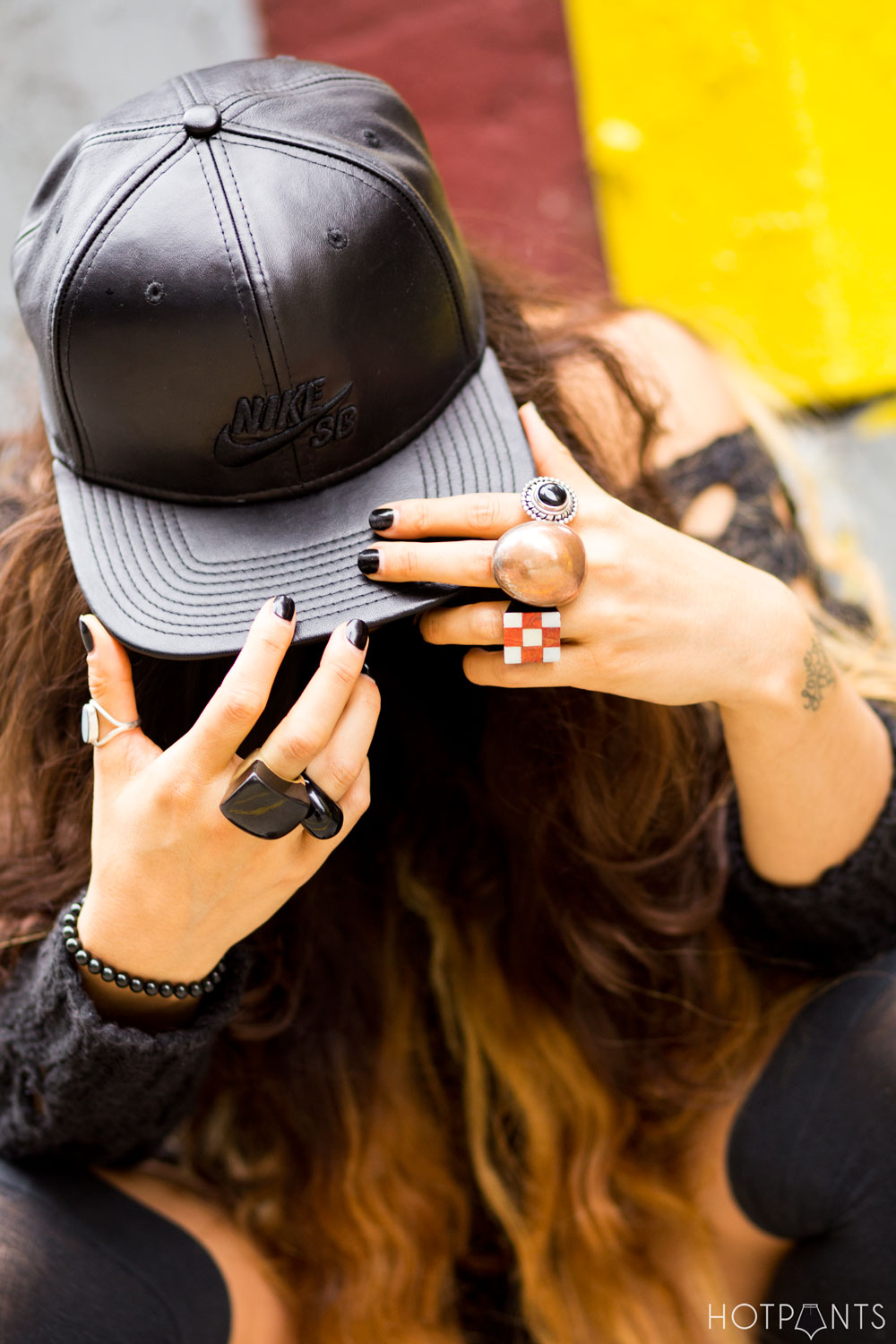 On a totally random note, there was a tour bus next to where Ari and I were shooting. I have NO idea who the band was, but I tried my hardest to get a peek inside.
With those tinted windows you'd think it was Kanye.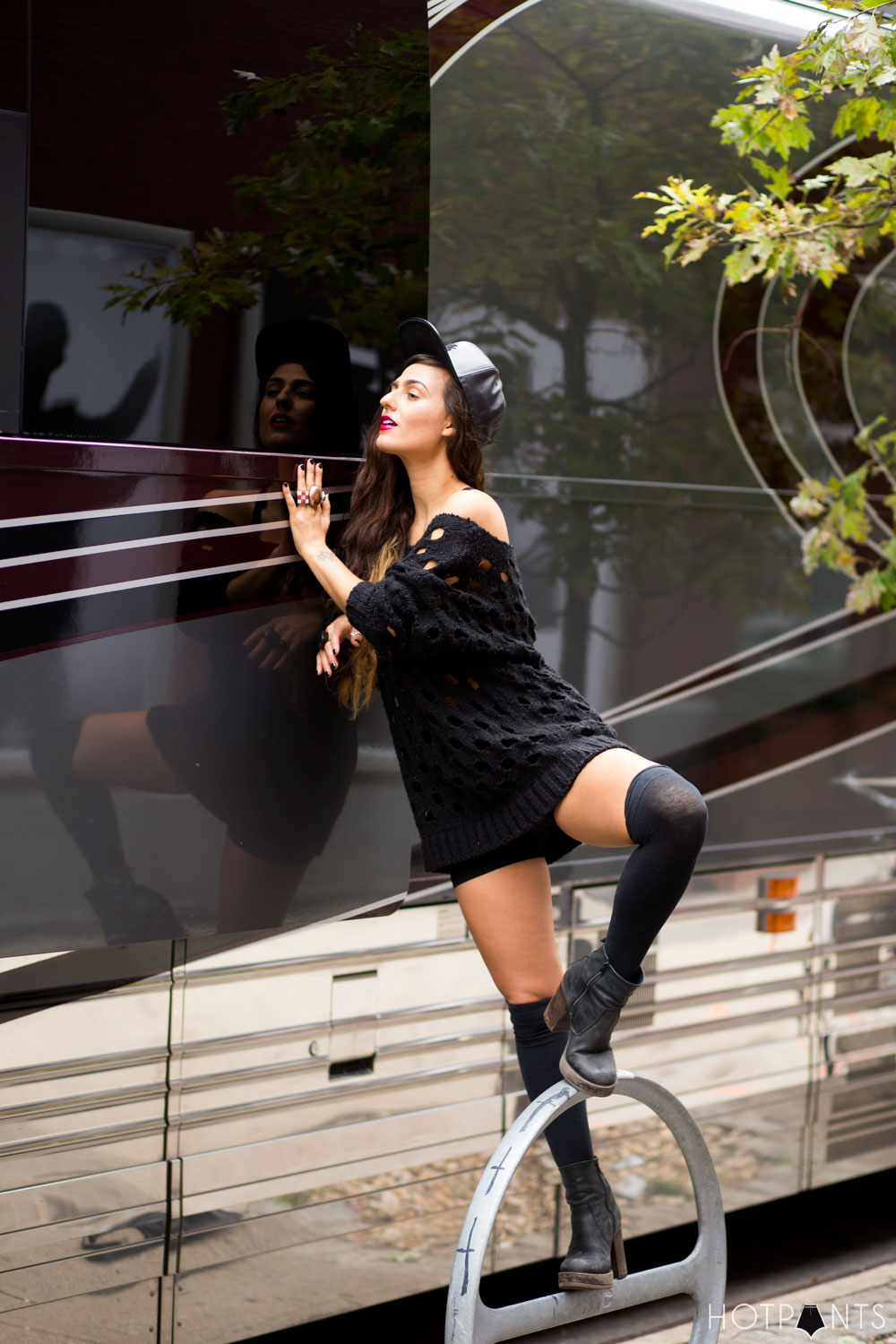 Whatever, it was probably just some nobodies like Fleetwood Mac or Sting.
(i'm kidding)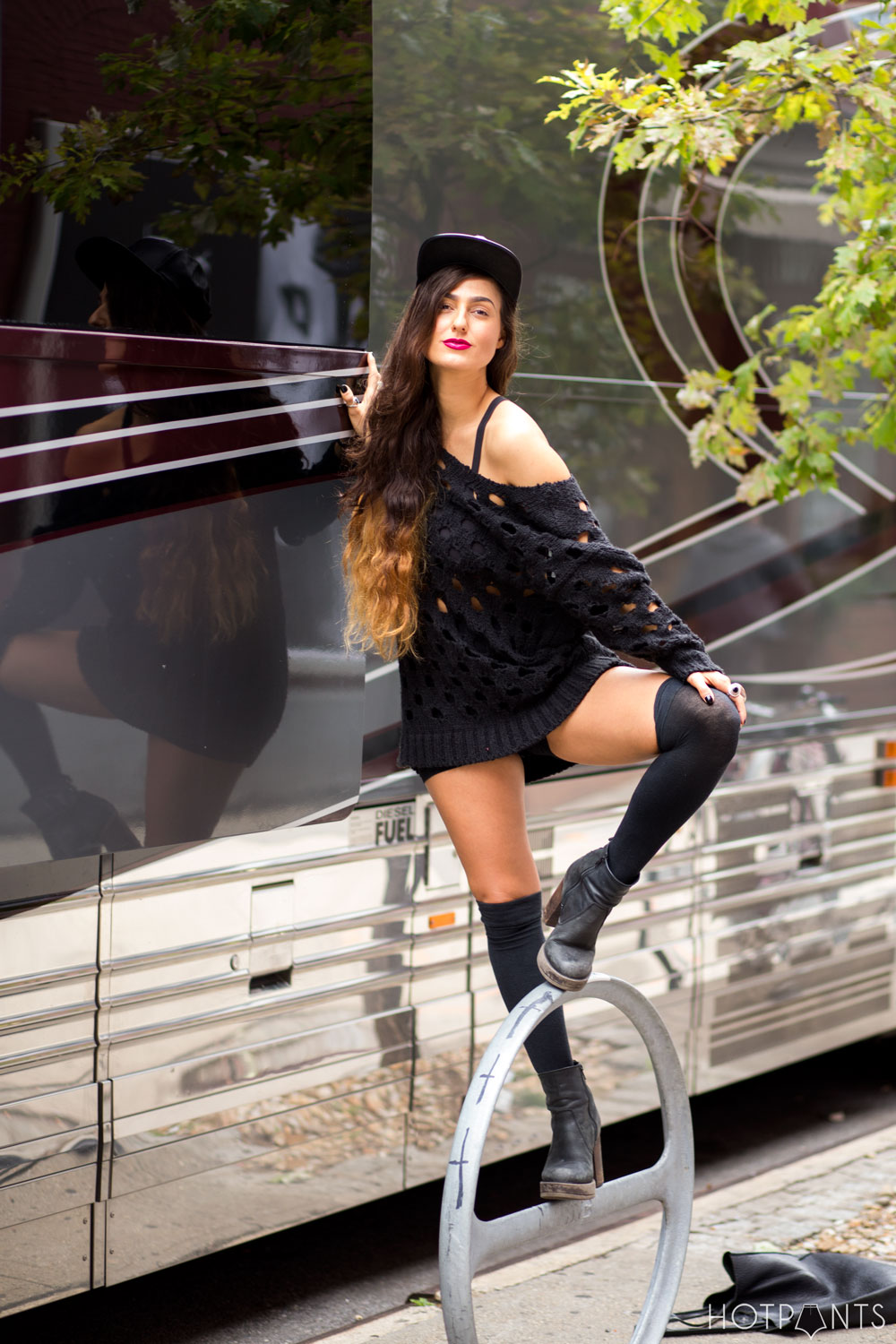 But yeah, for those of you reading this right now, remember we all have days where it's tough to look at ourselves in the mirror.
Now, just imagine someone took 200 photos of you while you weren't feeling your best and you have to go through every single one and pick your favorites and stare at your thighs for like 3 hours.
…welcome to my world….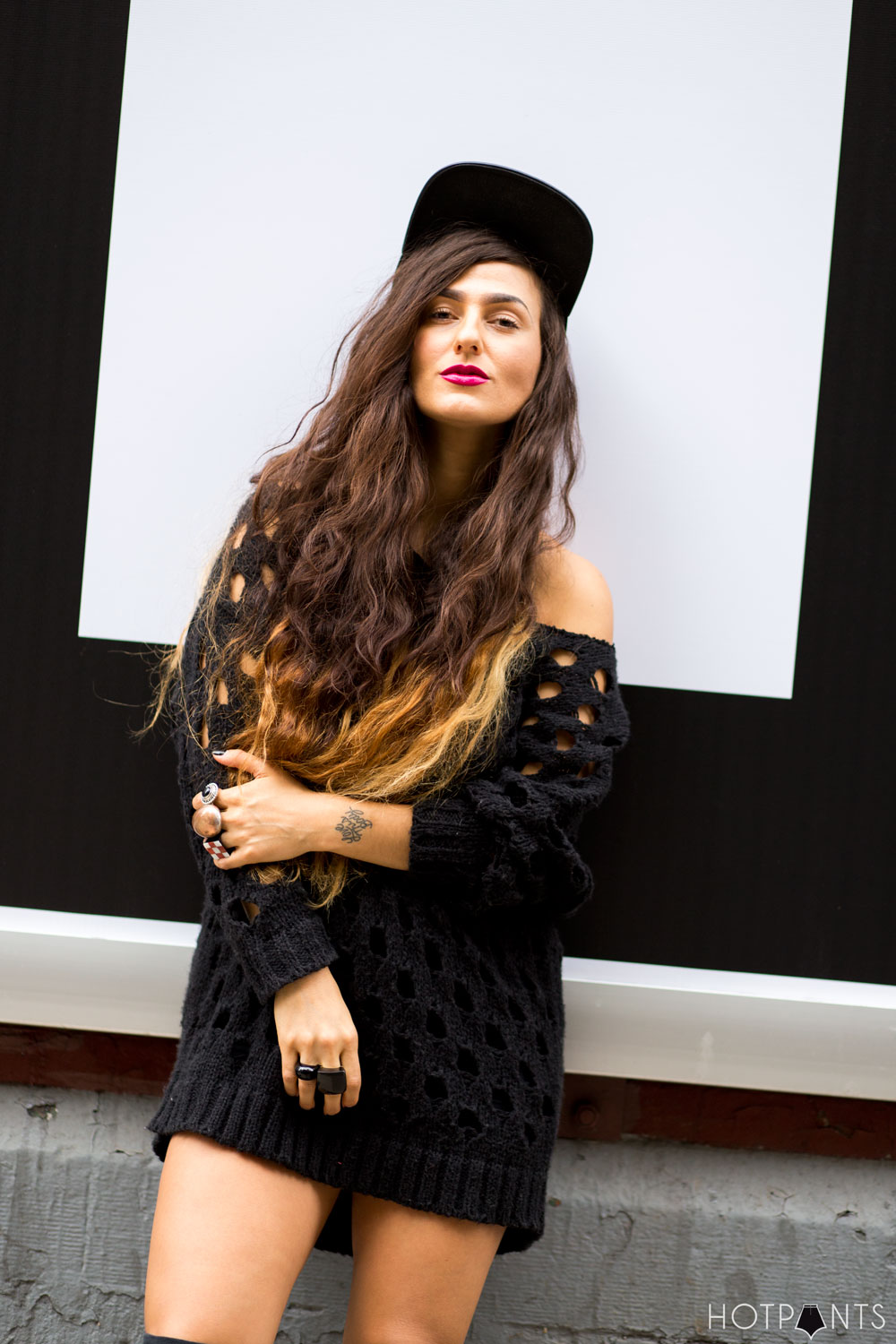 BUT WHATEVAAAAAAAAAAAA
ALIENS ARE PROBABLY LAUGHING AT HUMANS BECAUSE WE HAVEN'T INVENTED TIME TRAVEL BECAUSE WE FOCUS ON THE STUPIDEST THINGS.
ALSO, U WANNA HEAR SOMETHING FUNNY?
Someone googled "resting bitch face" and got to my site.
At first I was like….why???
Then I saw the photo below and was like….oh!!!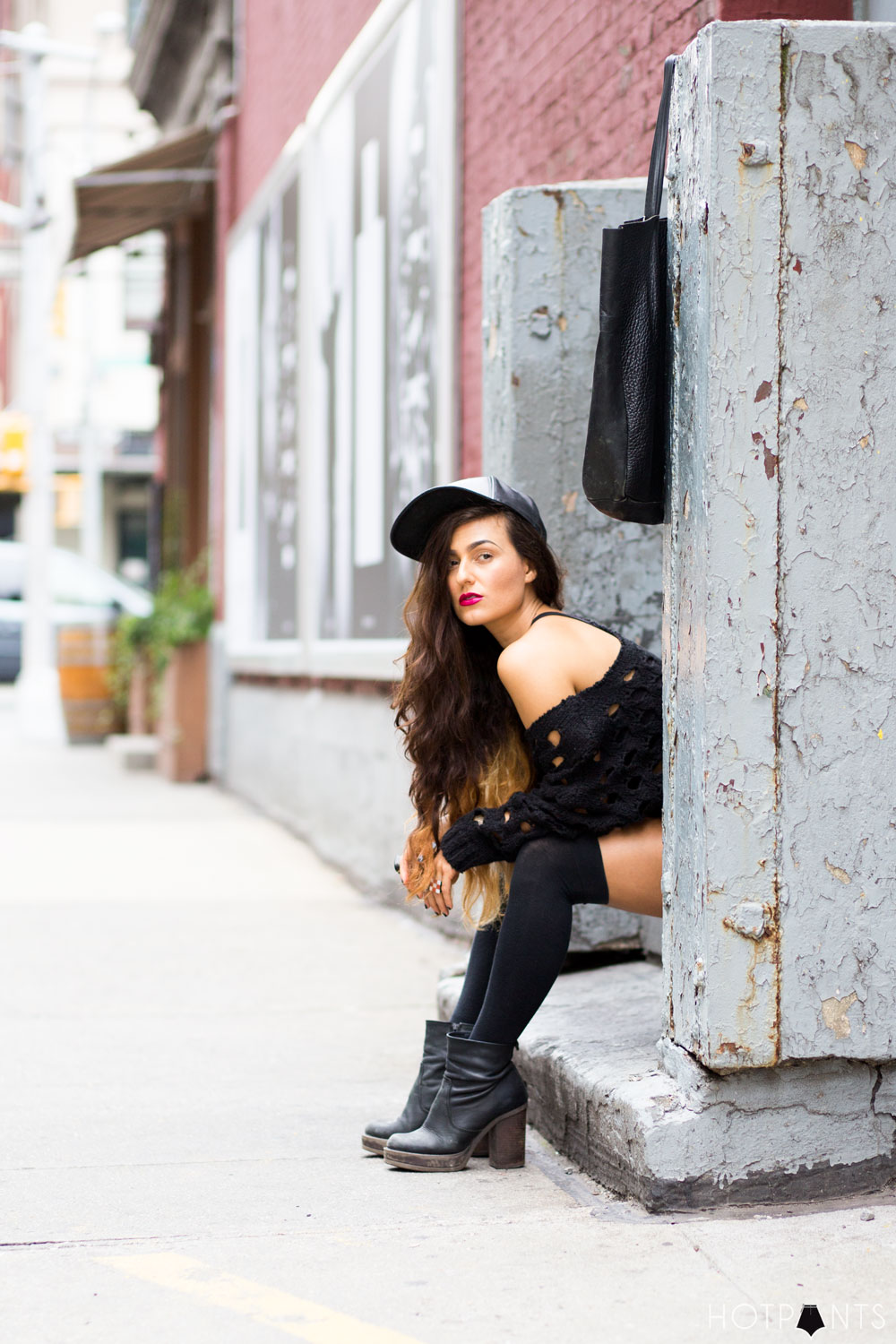 I'll cut you.
(me talking to cake)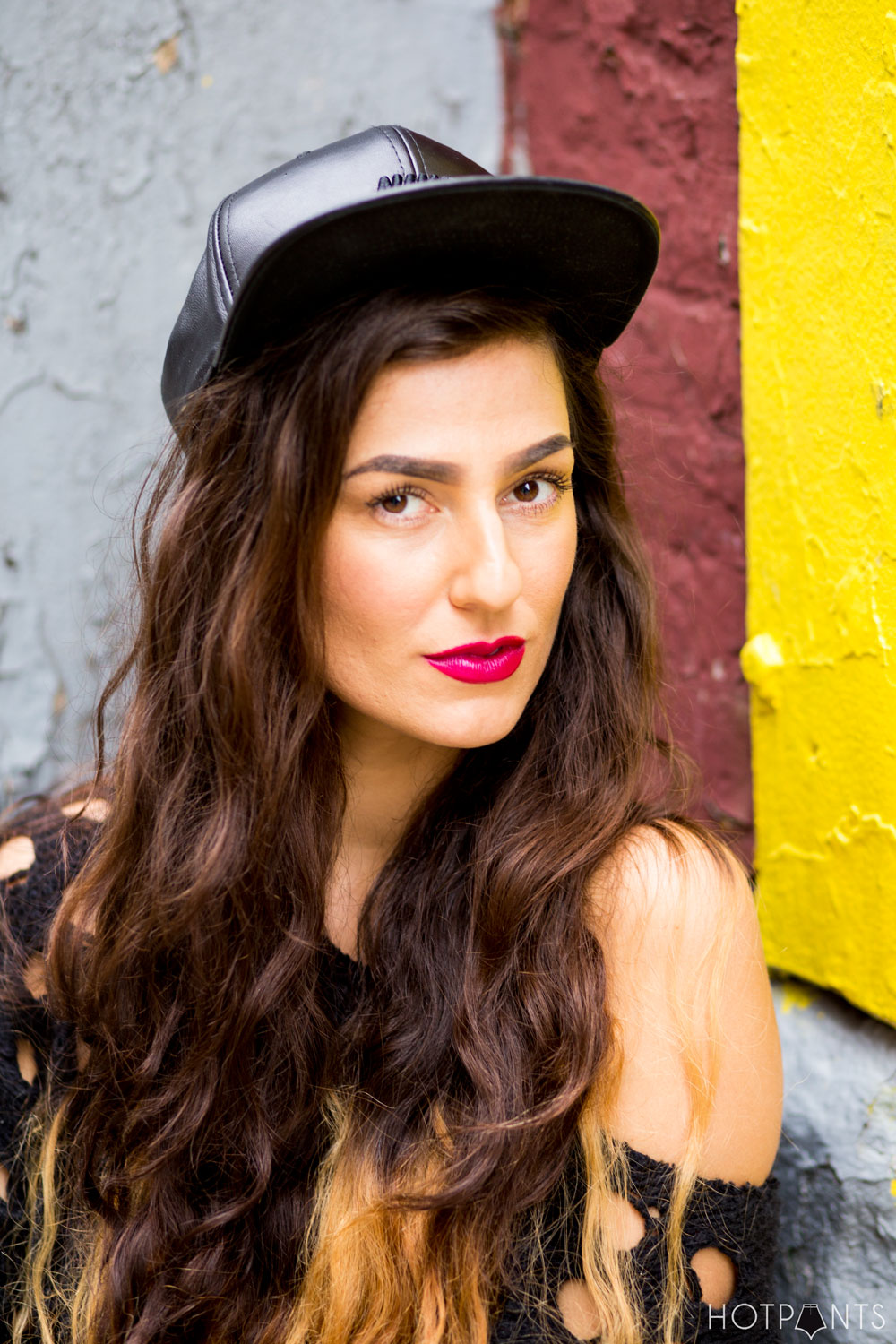 LATER DUDES,
XX-HOTPANTS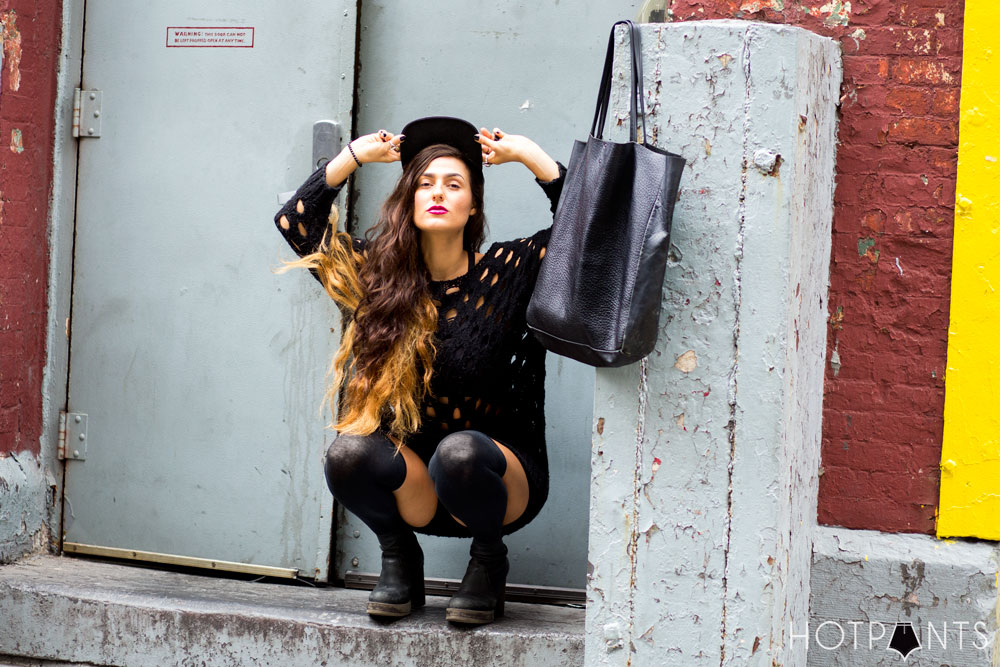 Wearing
Lipstick : Loréal Forever Fuschia / Top : Pinkyotto (was a turtleneck but I removed the neck fabric) / Hat : Nike / Shorts and Socks : American Apparel / Boots : Steve Madden / Purse : Etsy