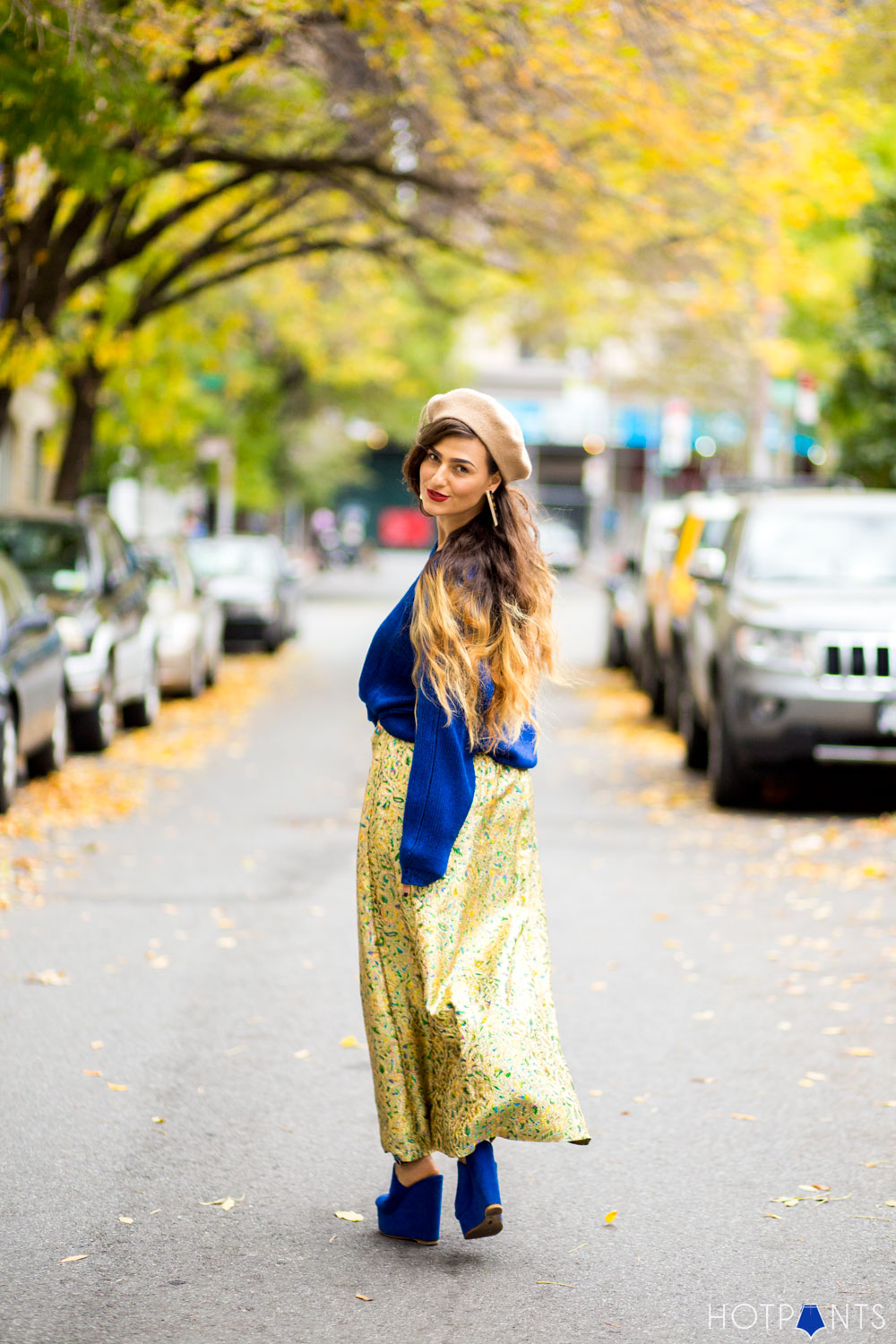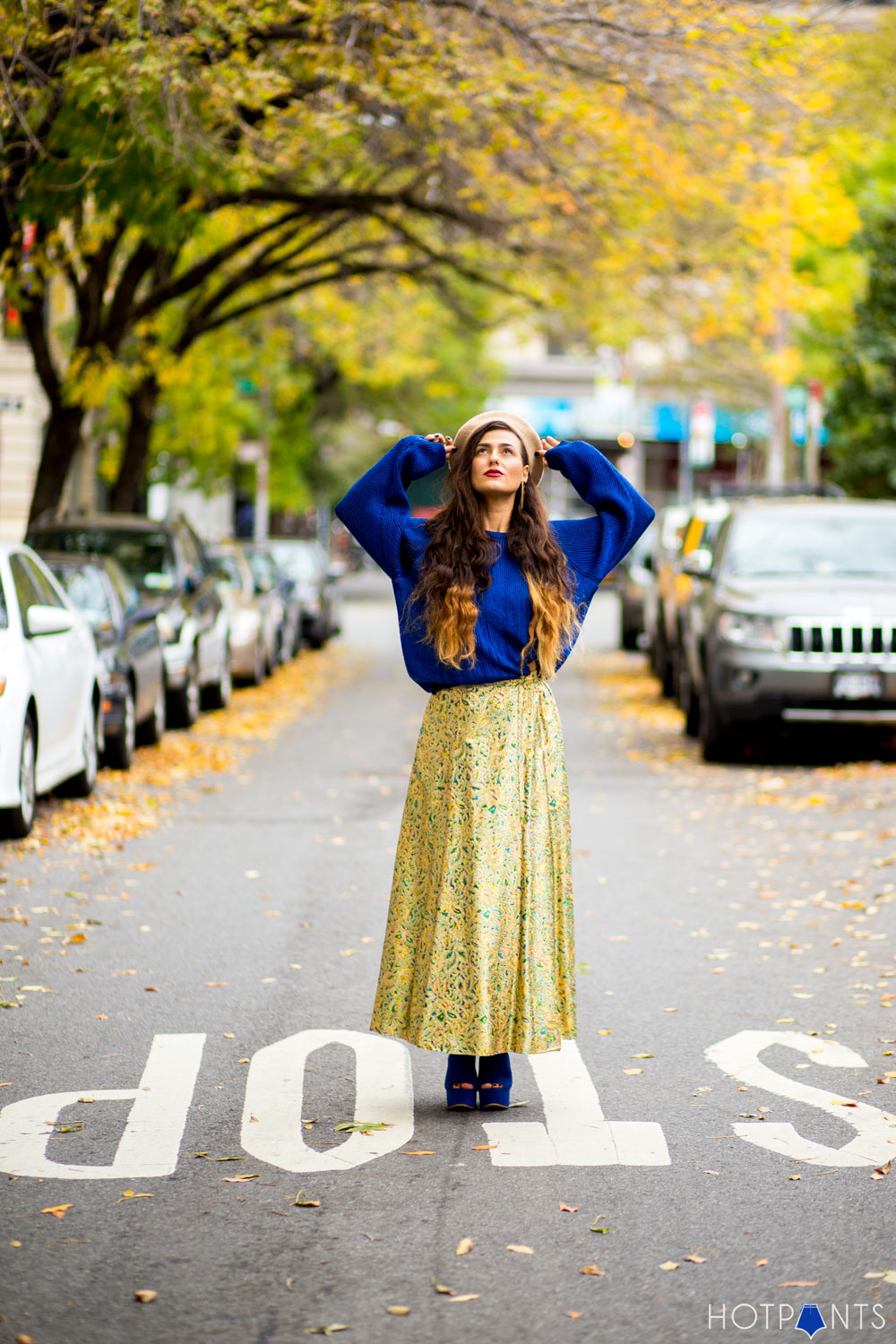 Feelin blue like the COLOR!
Not blue moody….it's not that time of the month yet.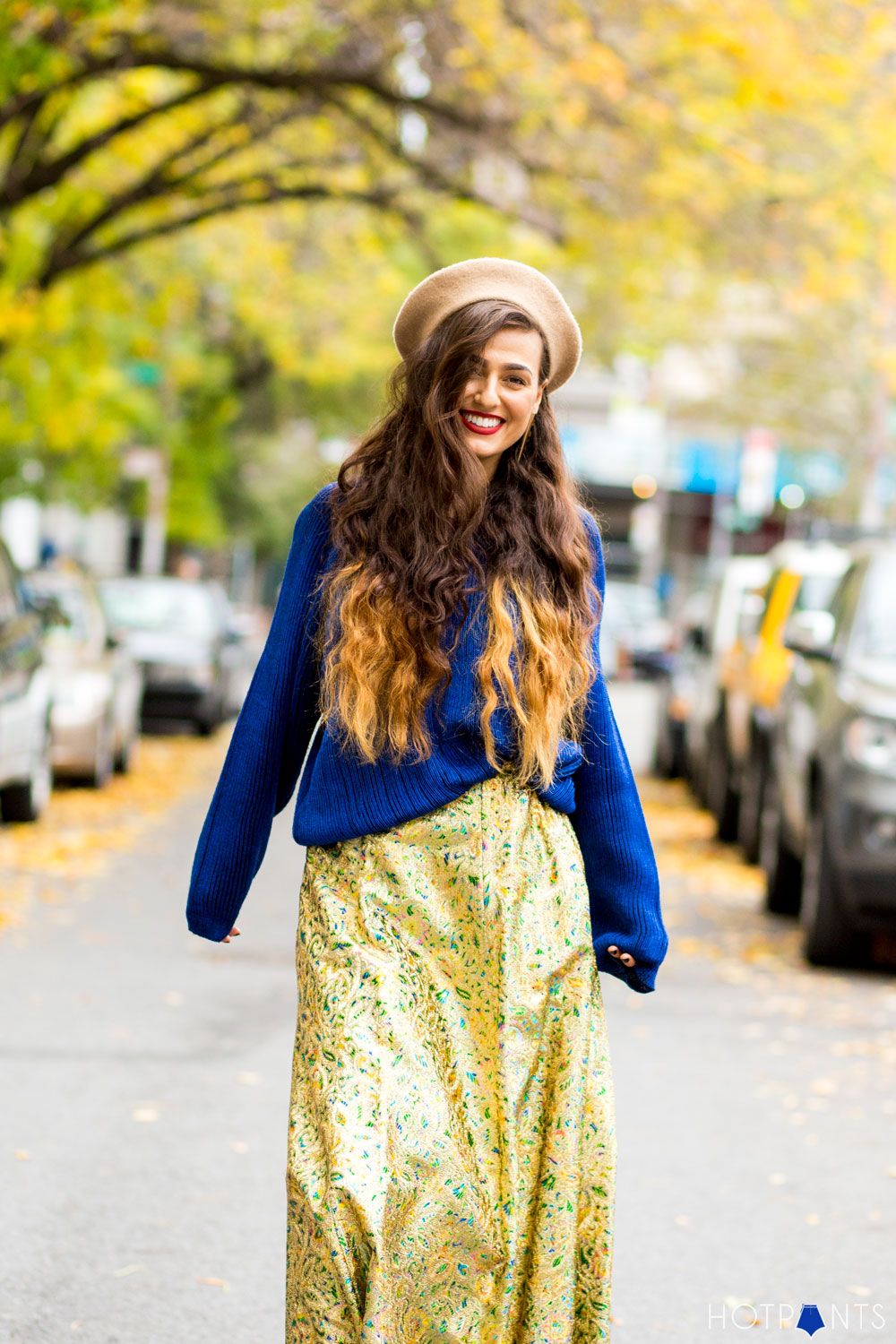 My French roommate finally approved of one of my berets!
YOU GUYS THIS IS A CAUSE FOR CELEBRATION!!!!
He NEVER approves of my berets because they're not from France.
But this was my Great Grandmother's, so either he felt obligated to like it, or he actually likes it.
Either way, I'LL TAKE IT!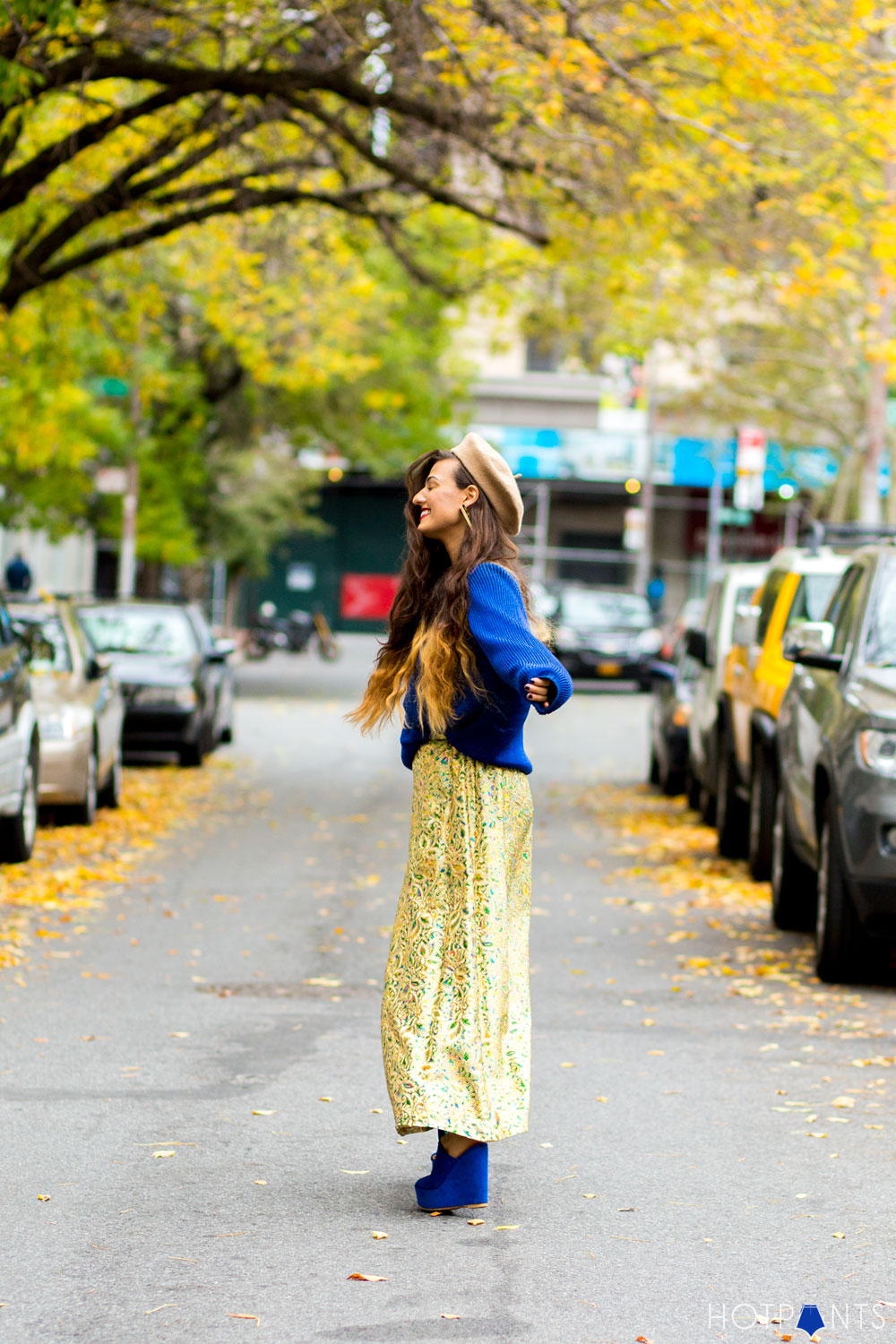 Here's me celebrating.
On a side note I fell pretty hard right after this photo. The best part is that I was more upset about Ari not getting a picture of me falling, than I was about the actual fall.
He was a gentleman and ran over to help me, even though I was like "FILM IT FILM IT."
I don't know what the theme of this outfit is.
WHatever
GO BOLD OR GO HOME!
(I have the same outlook for clothing as I do for BBQ sauce)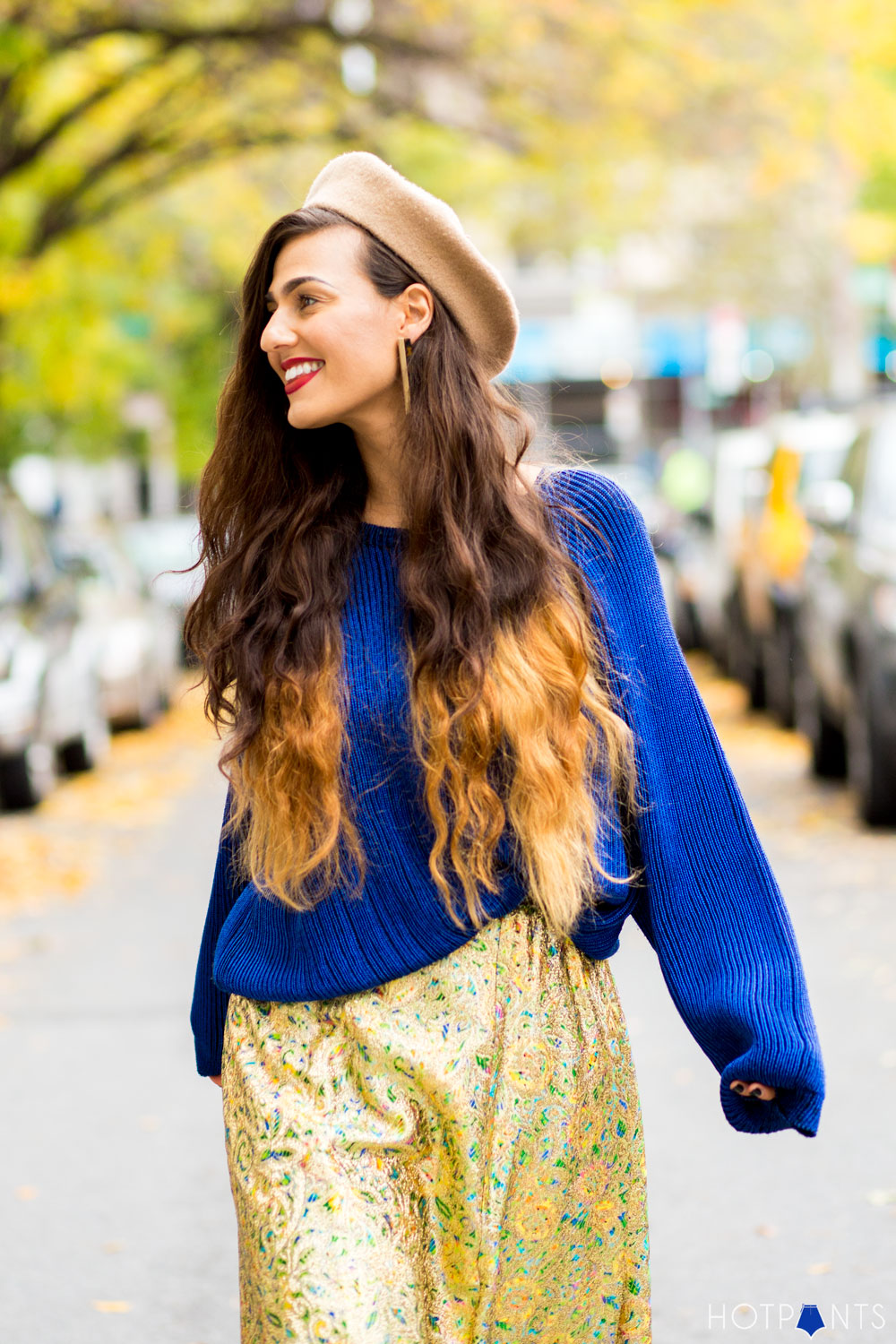 Oh wait, this is actually the photo where I fell right after.
Like come on Hotpants it's super obvious these giant platforms are NOT 4 jumping #DUH
UGH THAT TUMBLE WOULD HAVE MADE SUCH A GOOD GIF!!!!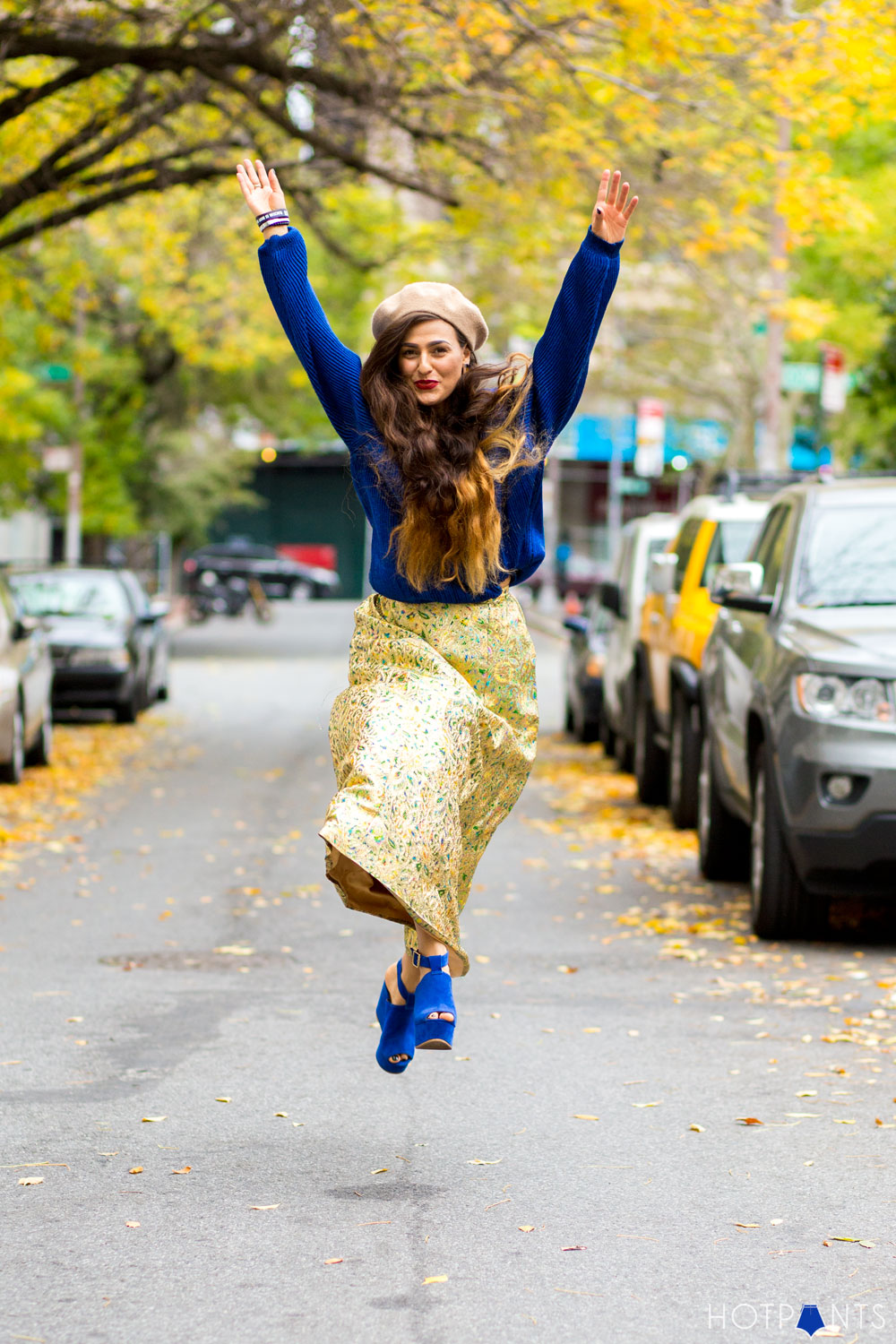 Ugh whatevs.
Here's a closeup of the sweater. I got it from Goodwill for like $2. I know I know, humblebrag.
See me wear it with the sleeves cuffed here.
(it's funny how in fashion cuffing sleeves on an old shirt is like magically turning it into something TOTALLY DIFFERENT….like a car)
So yeah, see me wear a car here.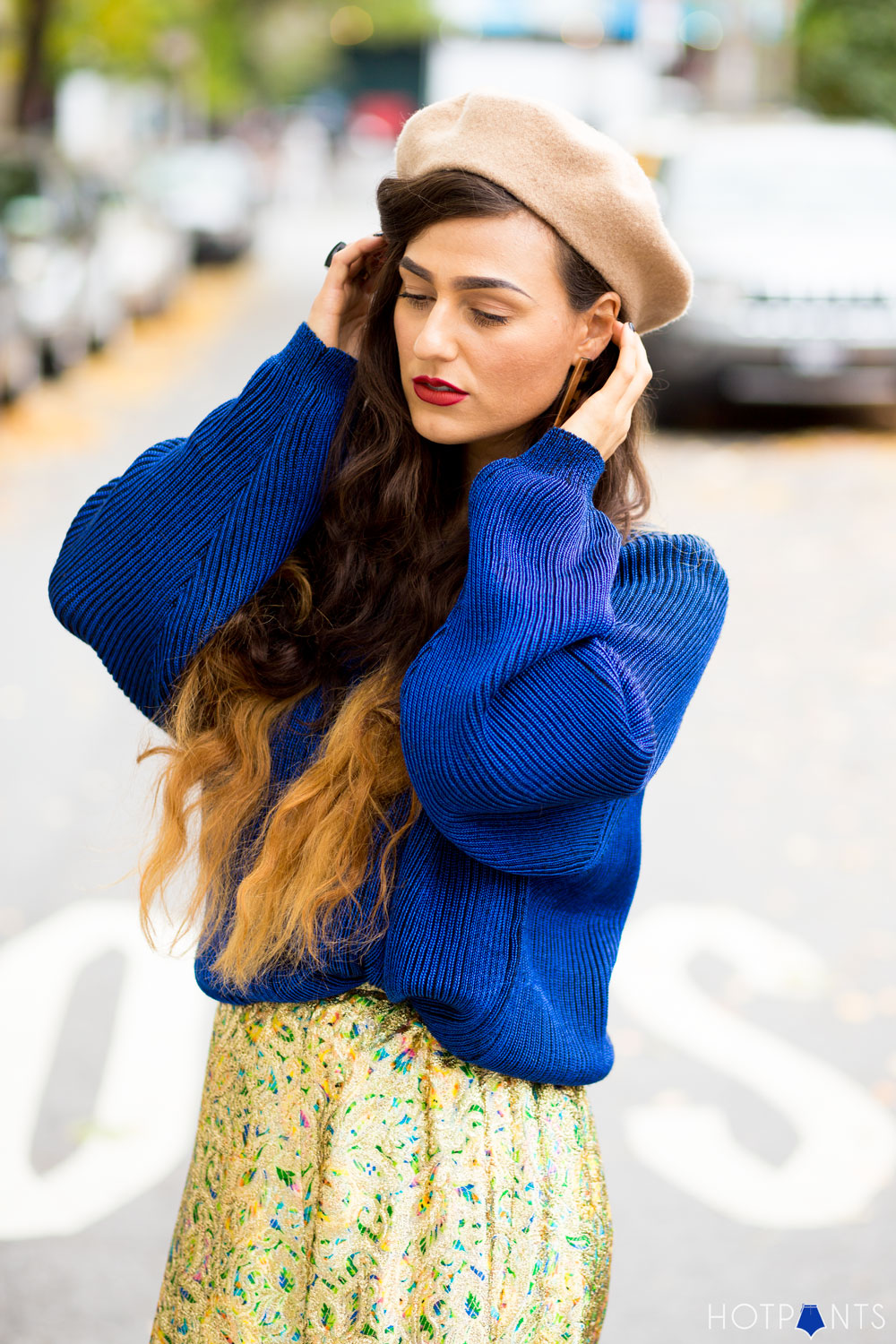 I'm still super jazzed on my hair. It's weird how people either love it or hate it….and if they hate it, they have NO problem telling you!!
It's like, Damn haters! Keep your hate to yourselves!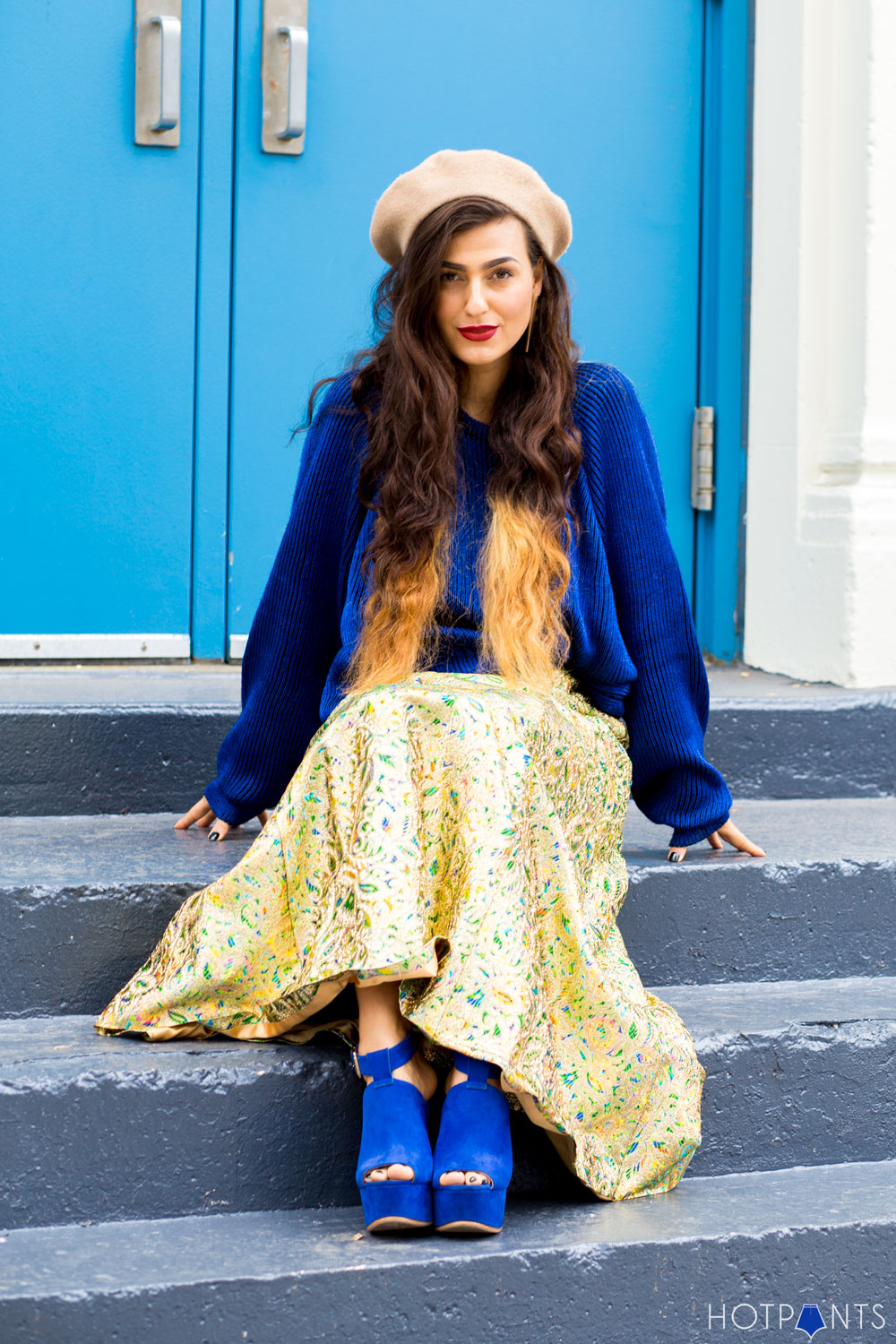 This is me reading hater comments: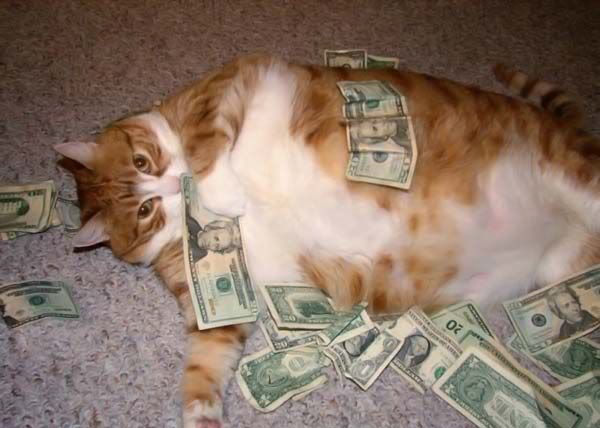 And this is my feet: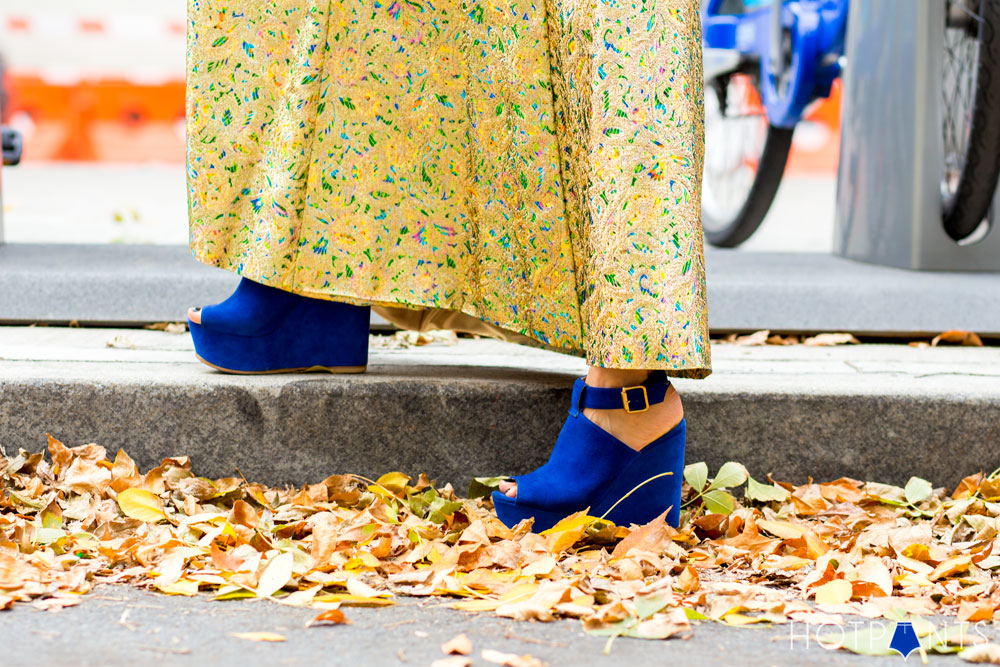 I also just realized it's almost the end of October.
HOW??????
Do you know what you're going to be for Halloween?
I hate Halloween, so I'll probably stay in and yell at the crazy kids making noise on the street because in reality I am an 80 year old woman.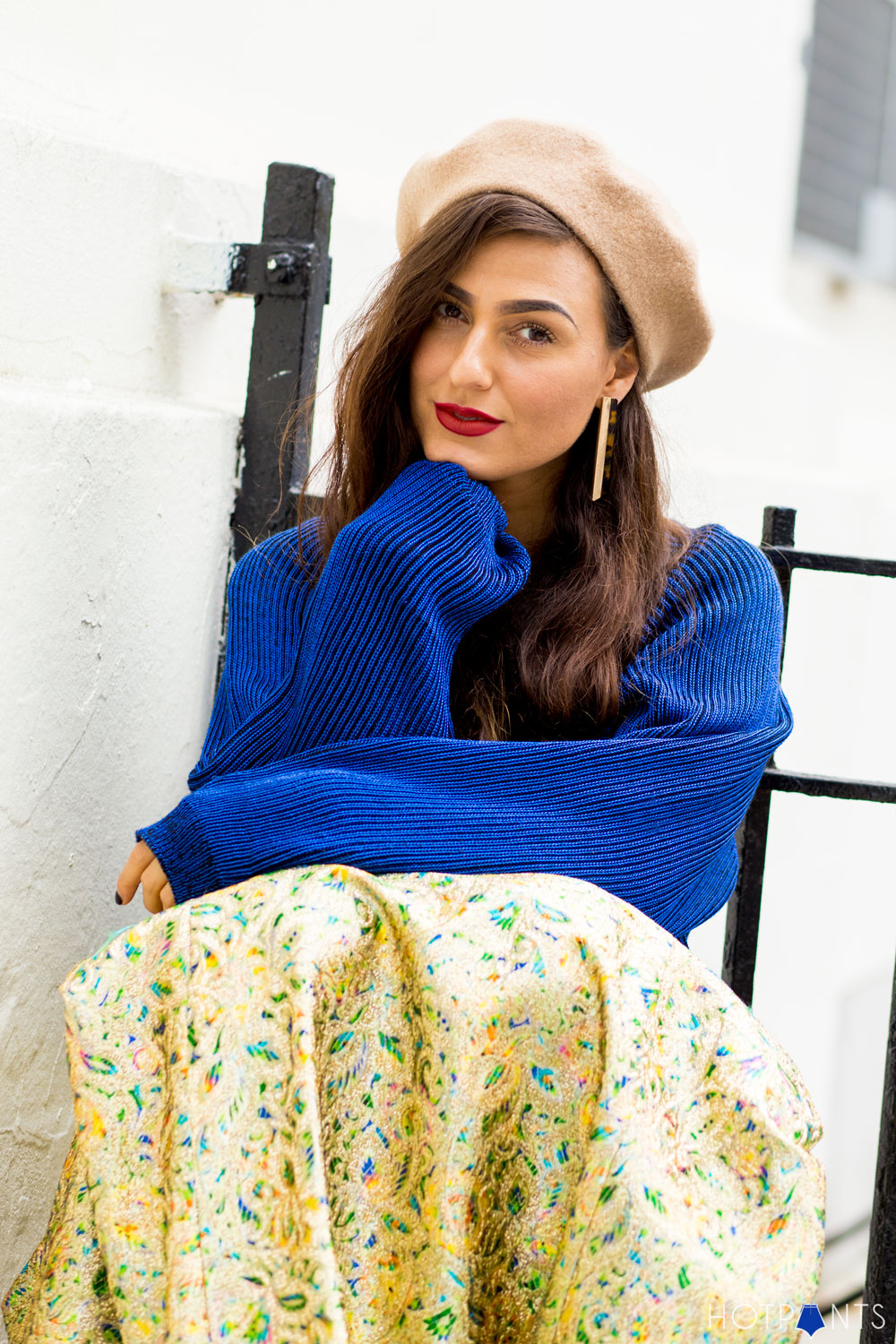 LATER DUDES,
XX-HOTPANTS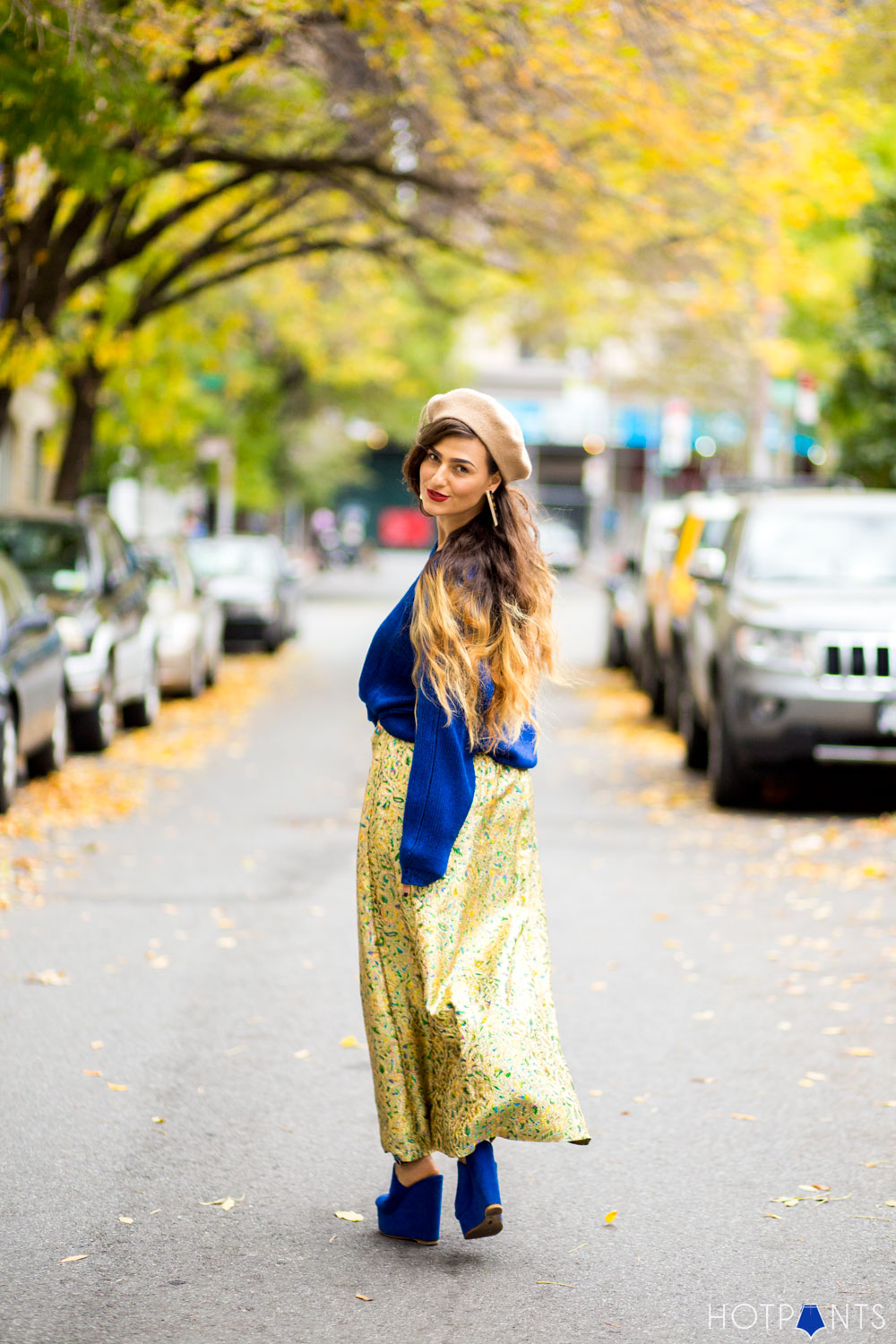 Wearing
Lipstick : MAC Chili / Top and Skirt : Vintage / Heels : Topshop / Earrings : Forever 21 / Beret : My Great-Grandmothers :)