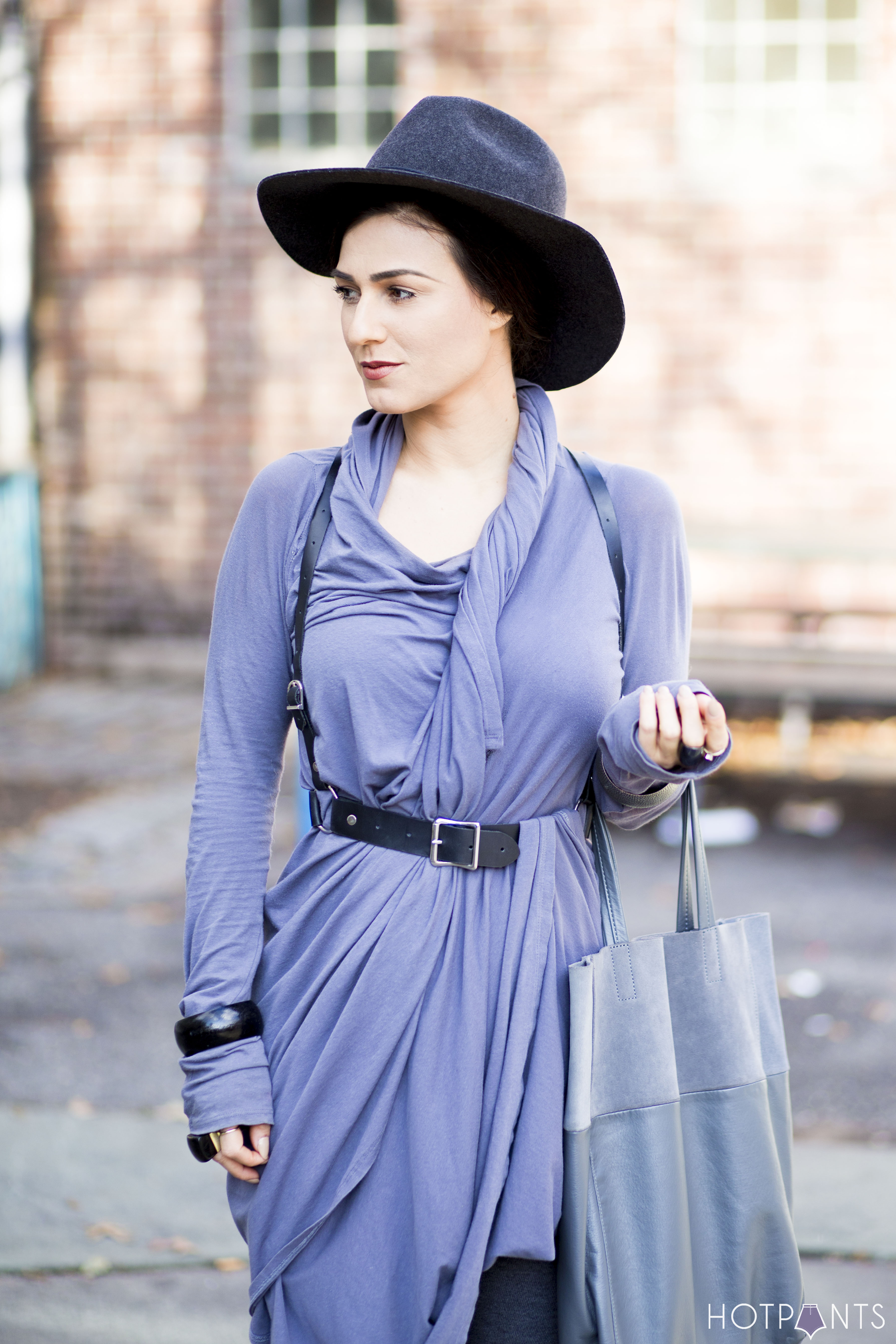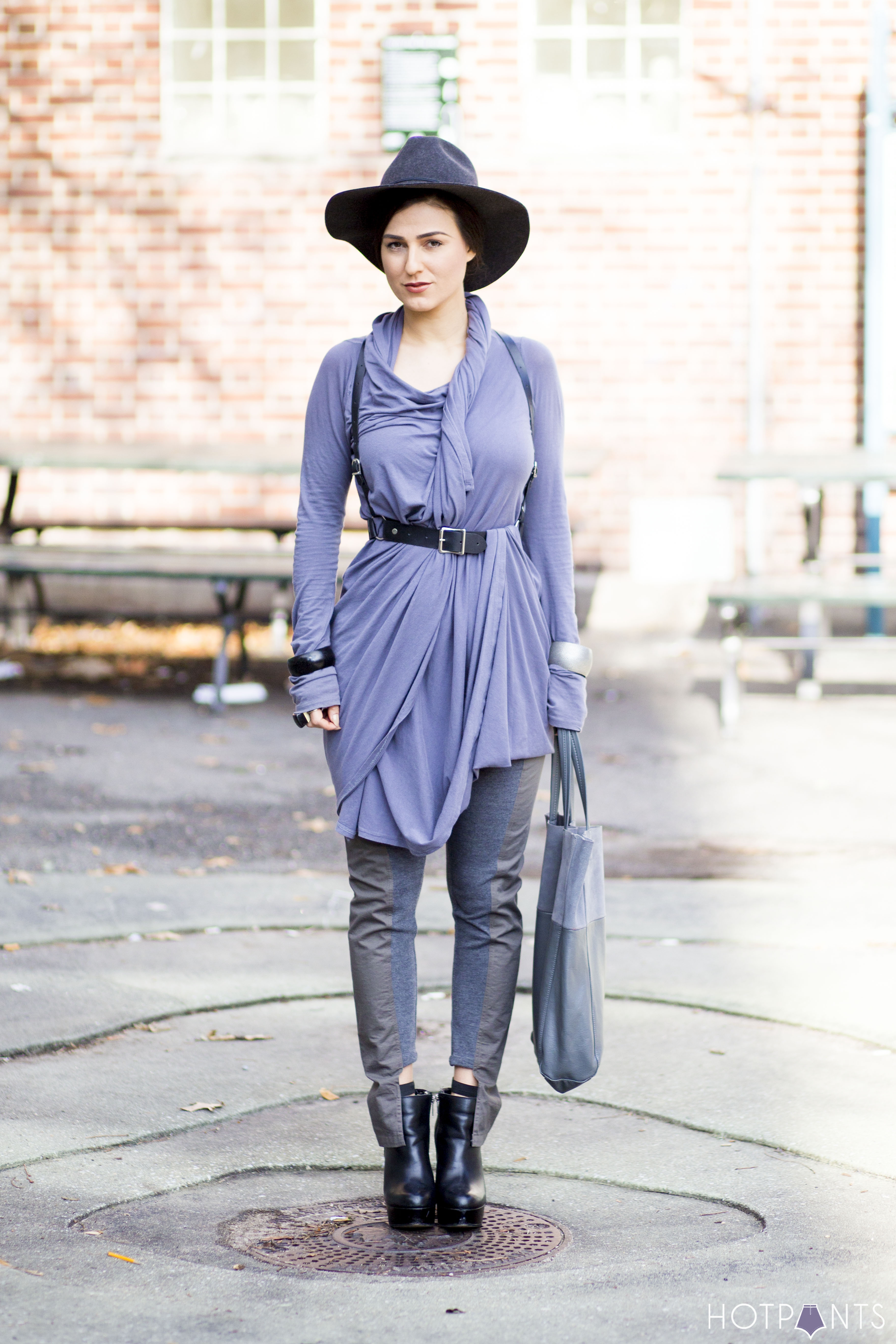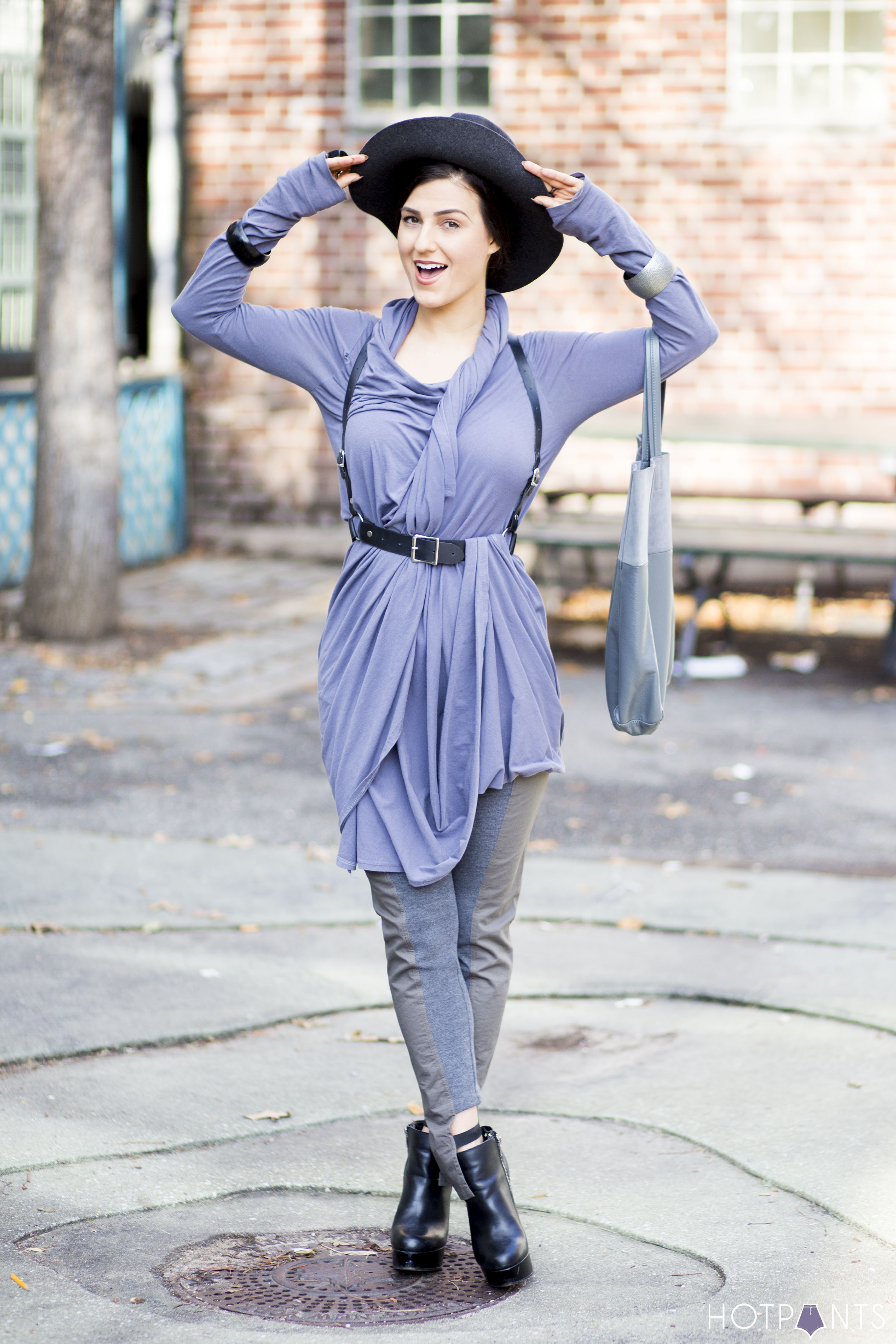 I've really been feeling purple lately. Not sure why.
Although who cares I'm just INTO IT YOU GUYZ I don't need to explain myself.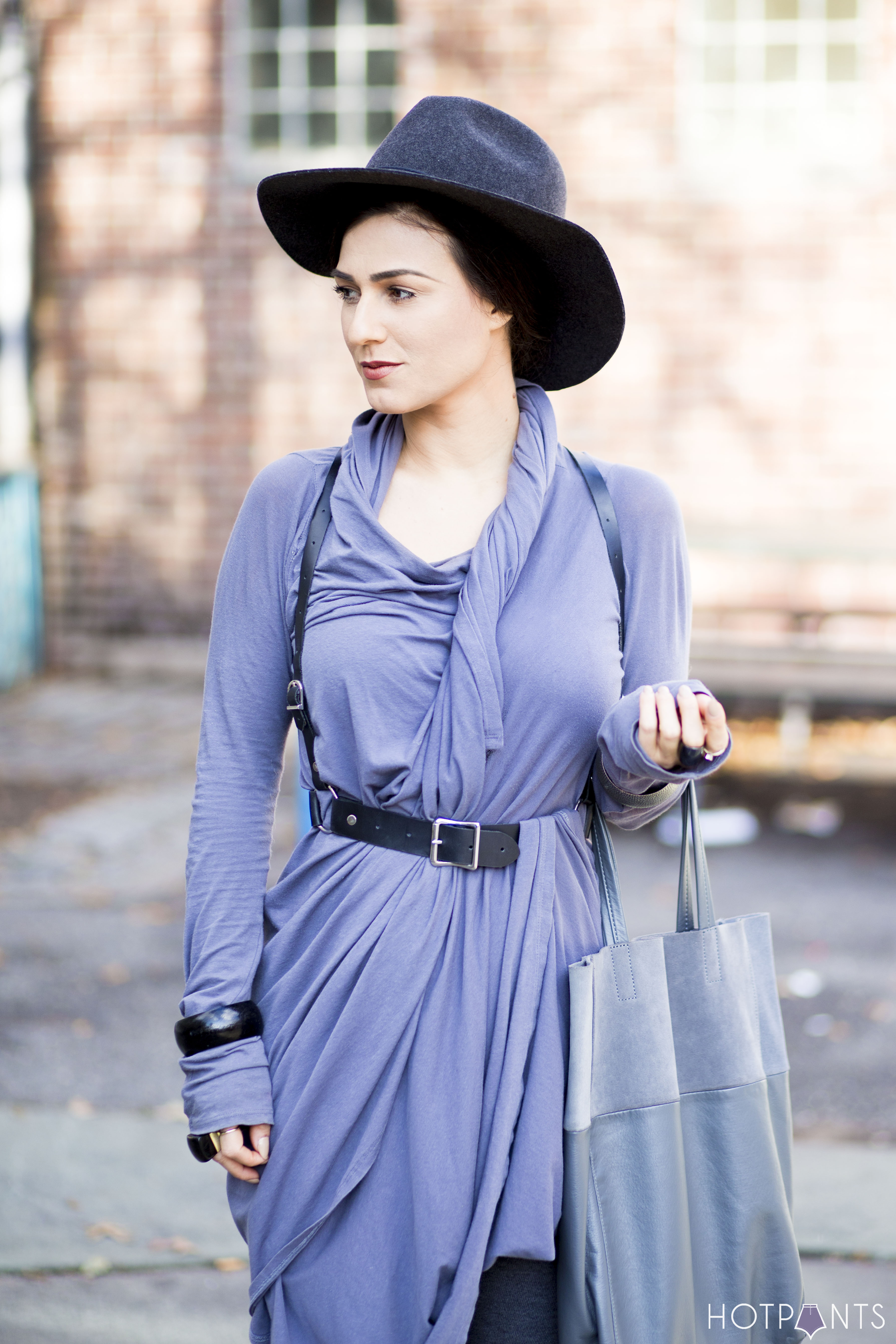 Purple, gray, grayple, mauve.
However you wanna say it I'm FEELIN it.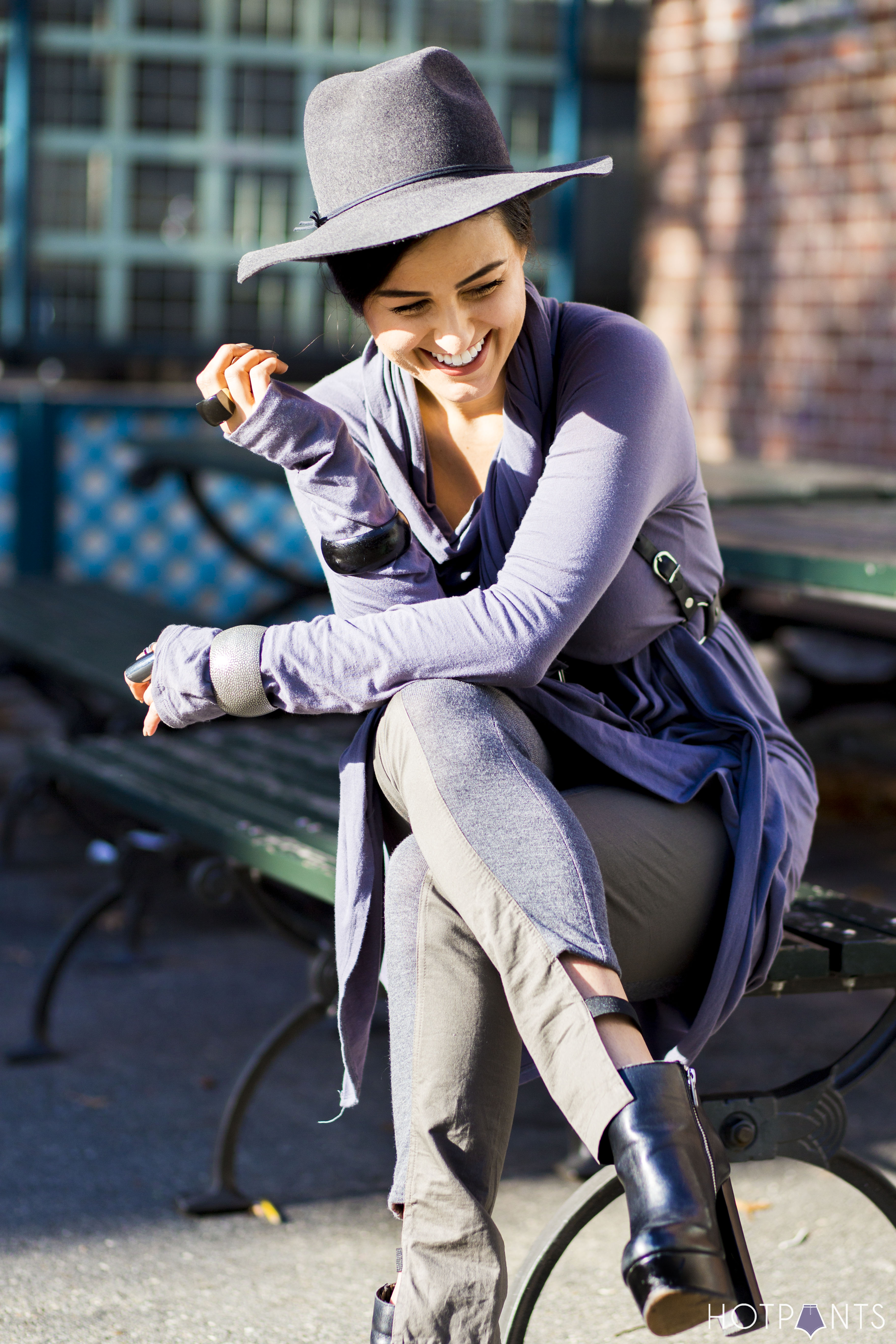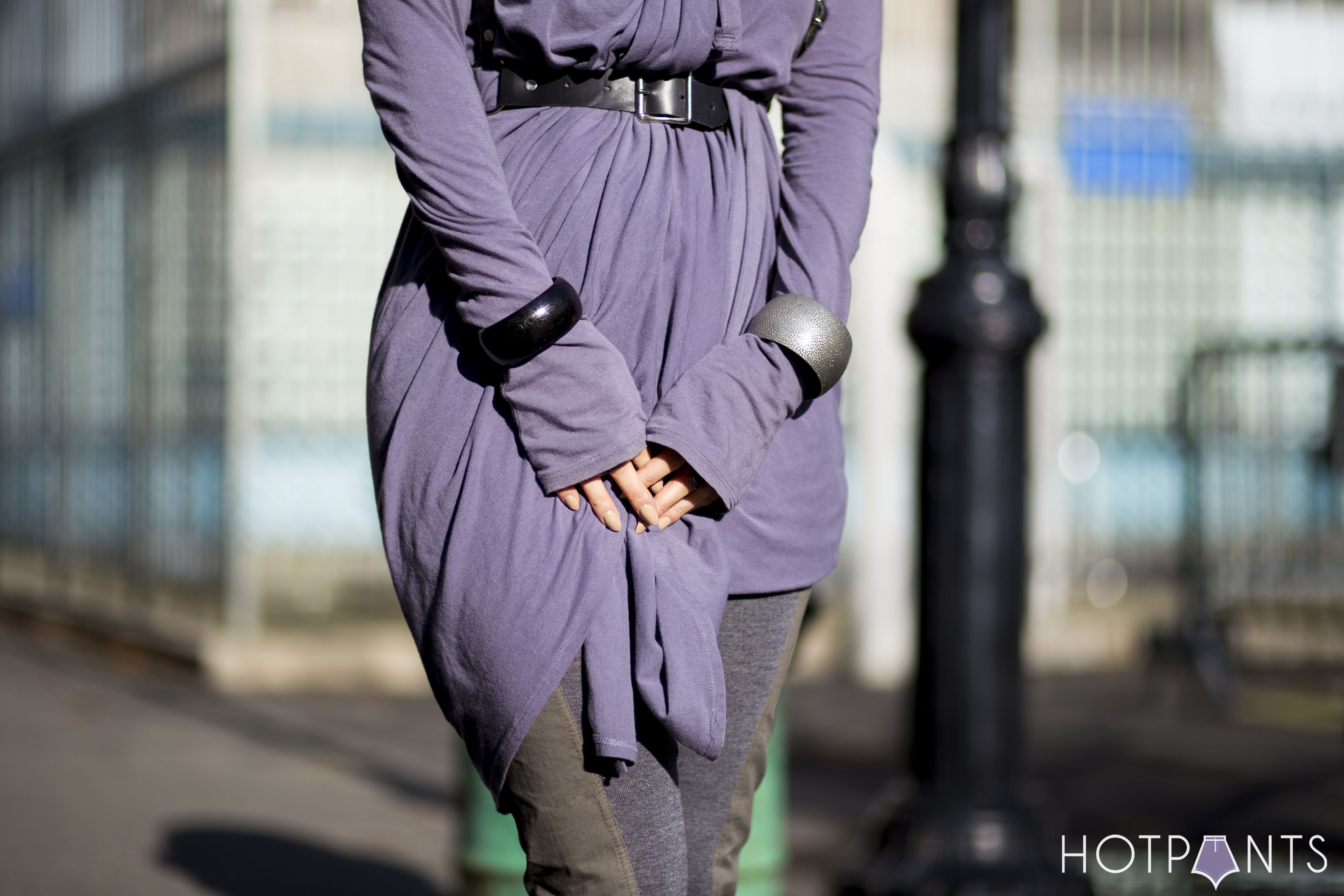 If I was a rapper I think my name would be Lil Mauvelous.
Say that outloud
Lil Mauvelous
(you sound like Liza Minnelli)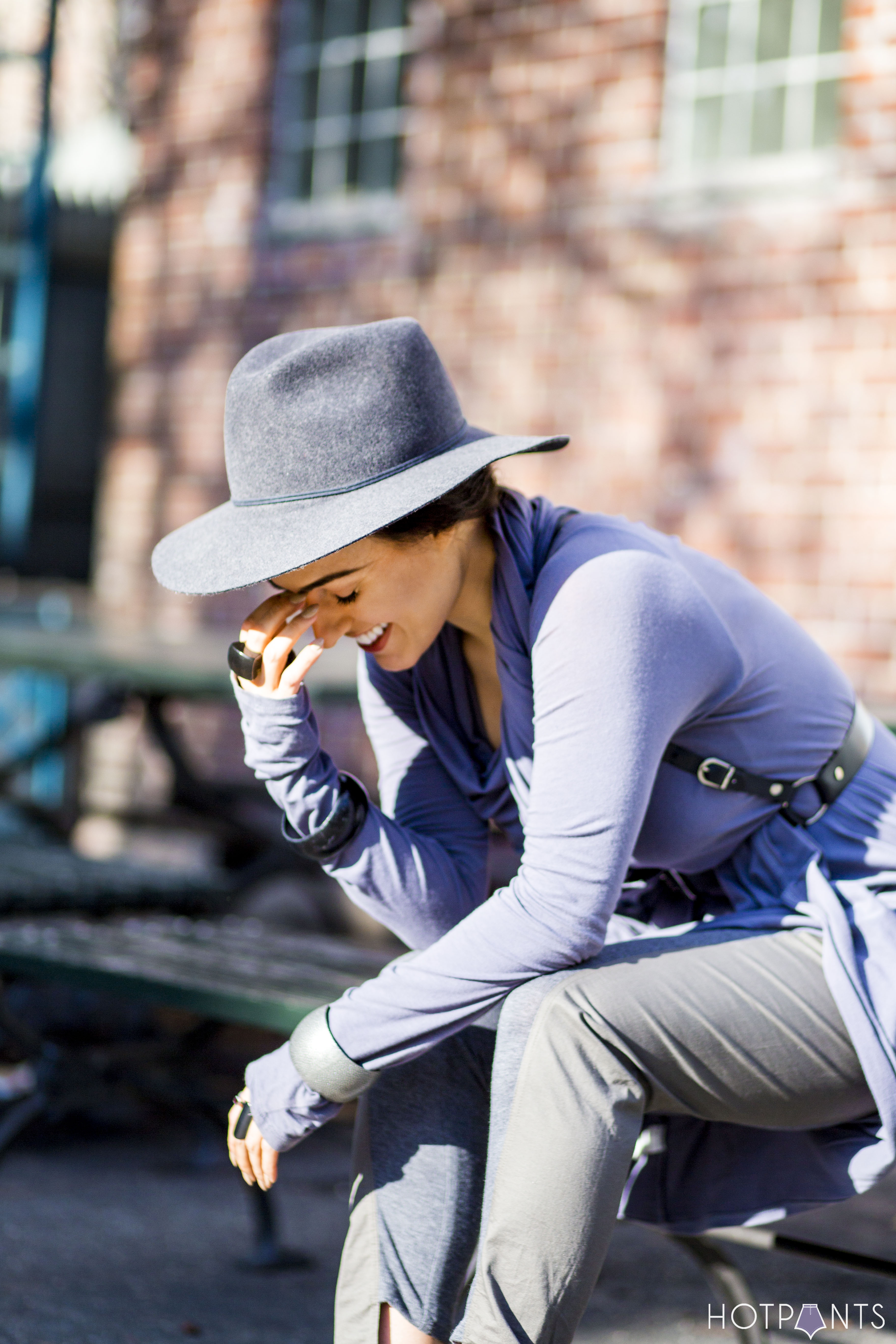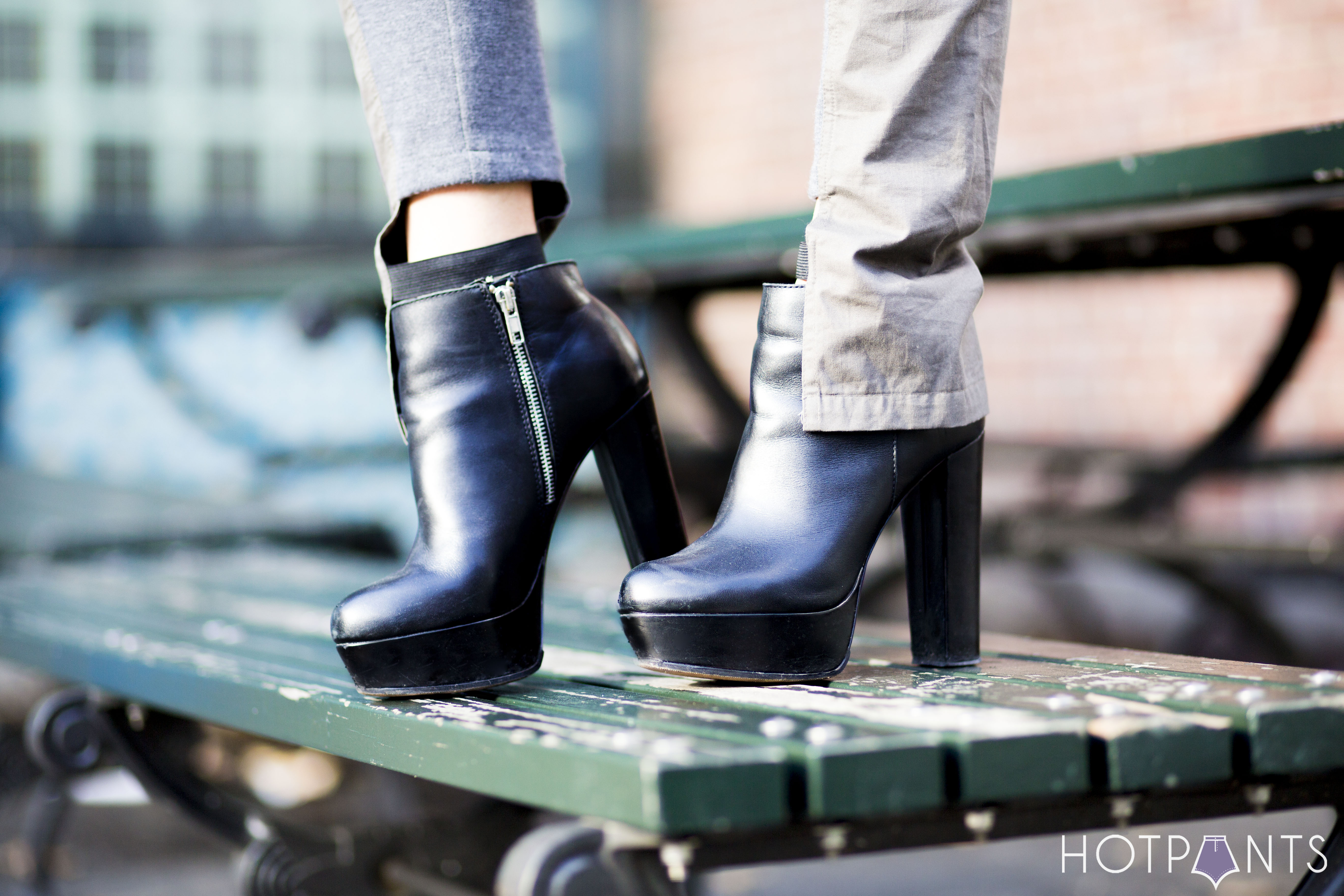 I'm pretty happy with how this outfit turned out. Although I don't think I could repeat it. I have no idea how I twisted and tucked the top to make it look like this.
Magic I guess…
Also these shoes used to have a top piece but I cut it off with a bread knife.
Now I don't use that bread knife.
My roommate still does, but what he doesn't know wont hurt him.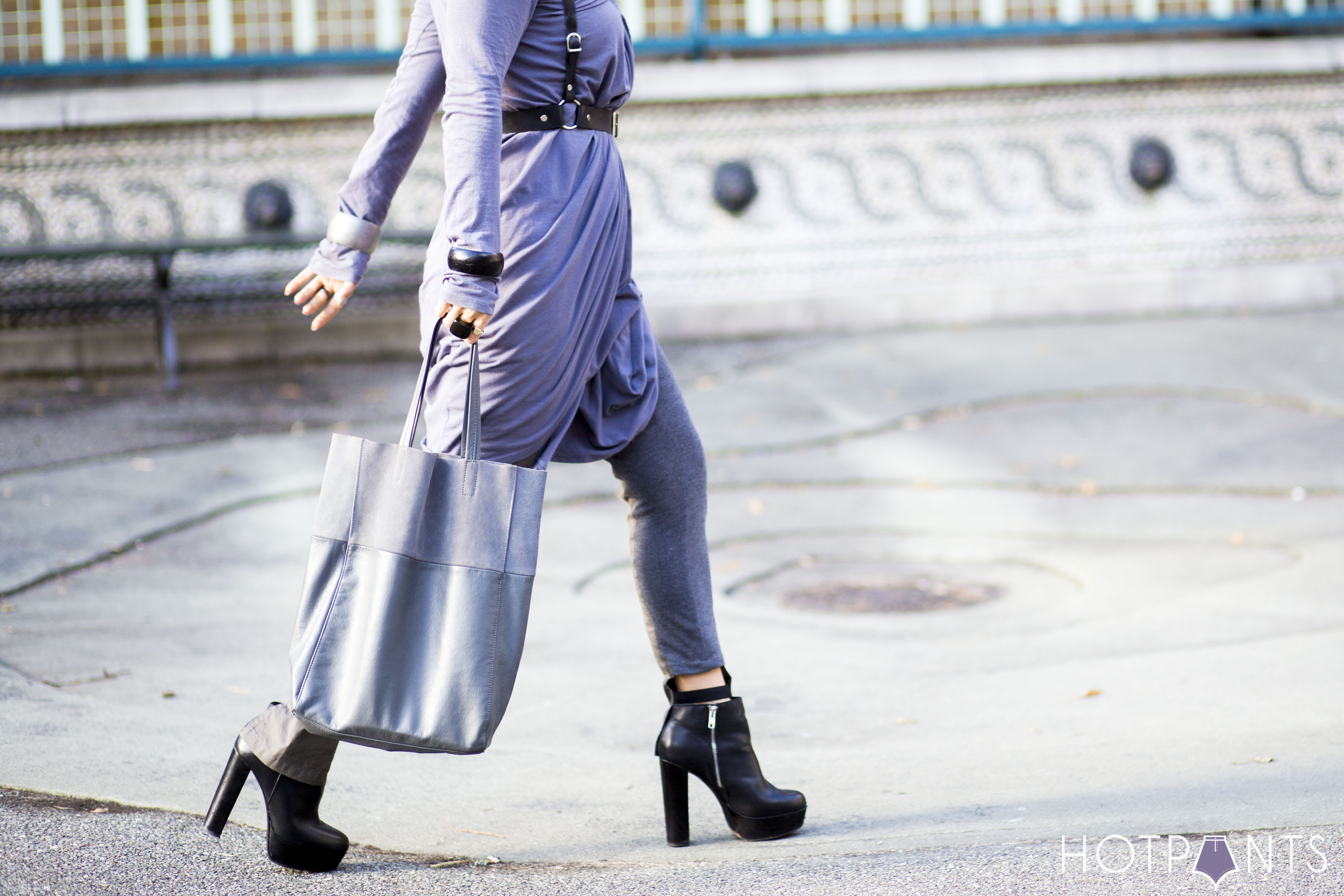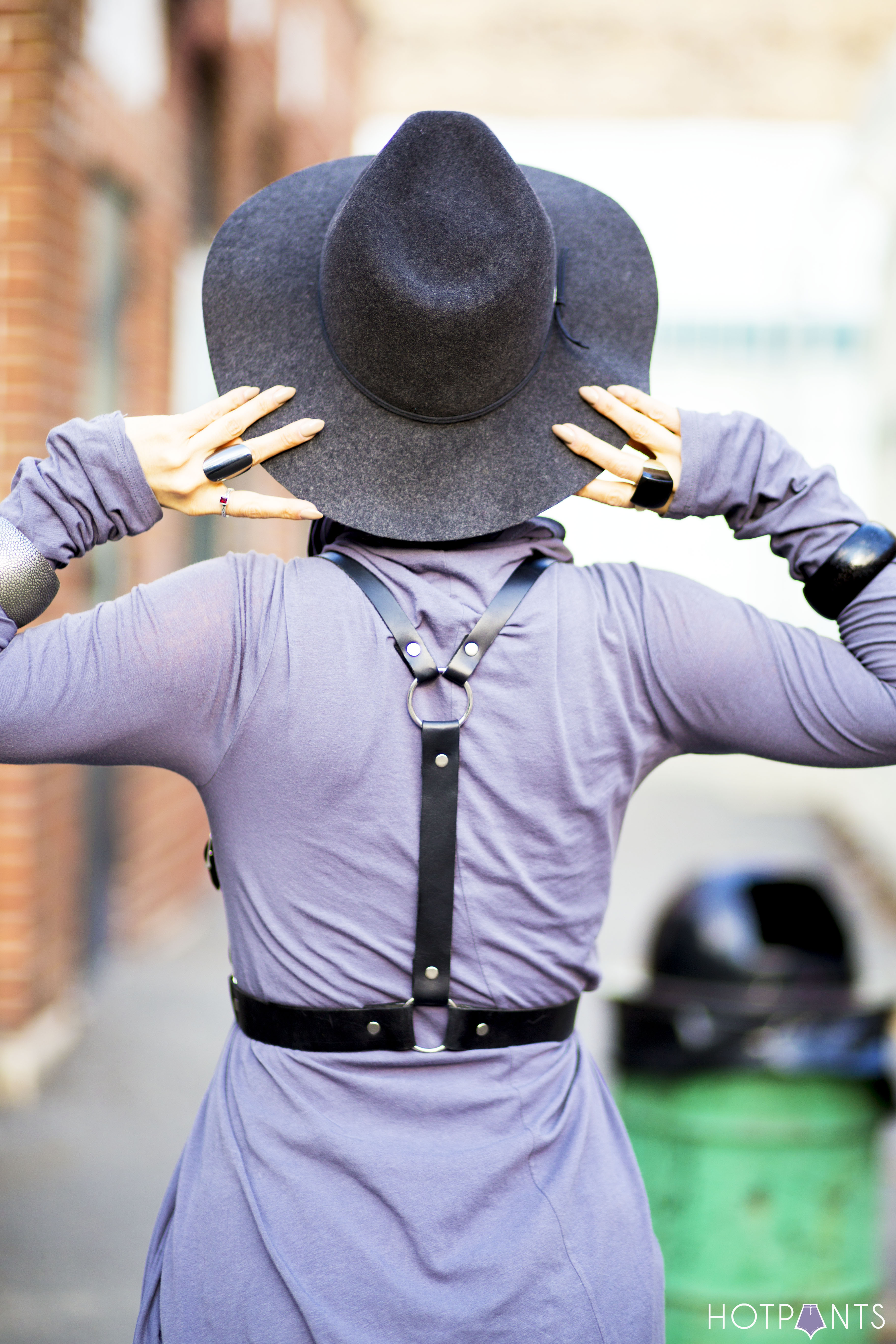 LATER DUDES,
XX-HOTPANTS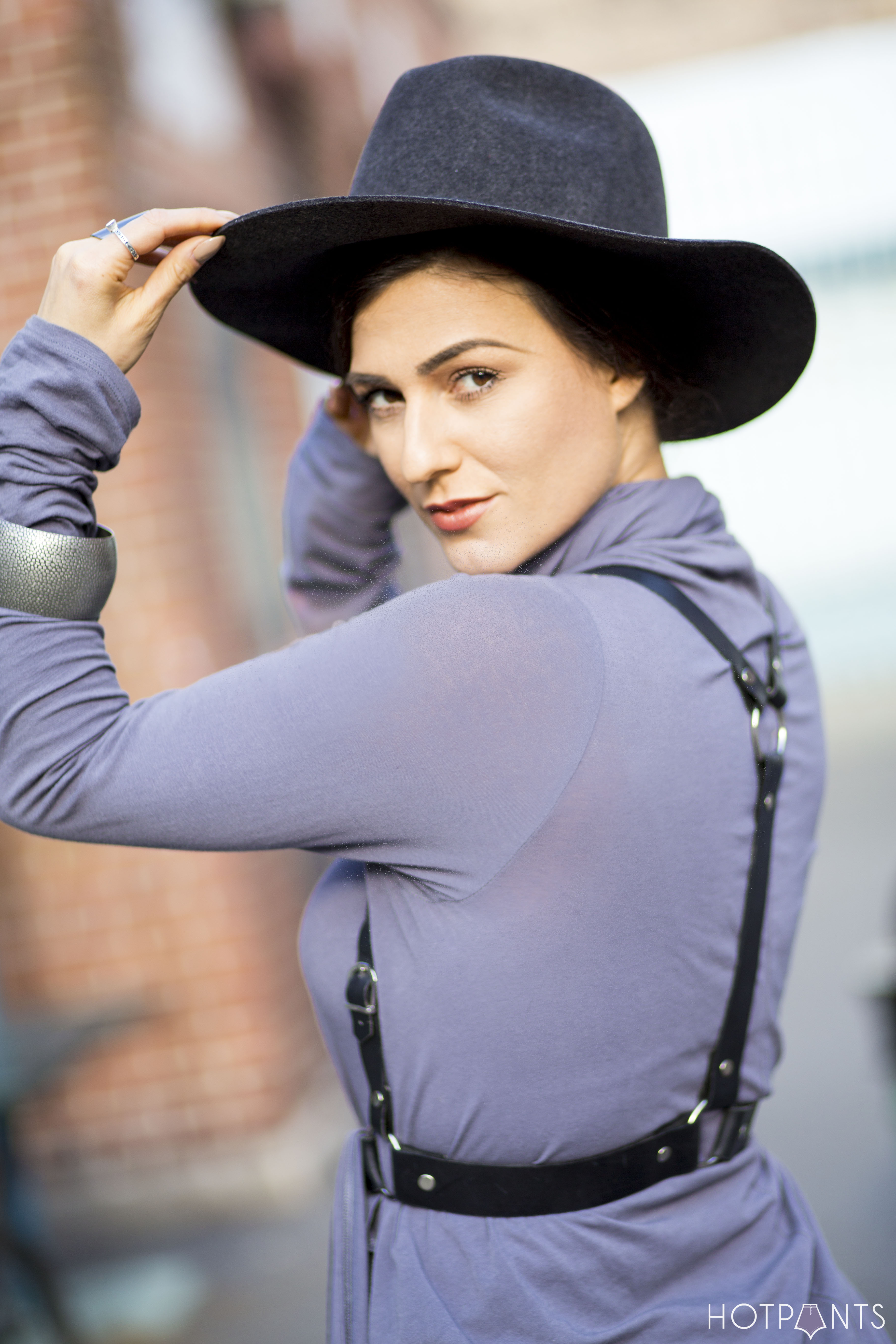 Wearing
Lipstick : MAC Bronze Shimmer / Top : Thrifted / Pants : Nicholas K / Harness : Zana Bayne / Shoes : Steve Madden / Bag : H&M / Hat : Coal Headwear / Bangles : Vintage / Rings : Mango and Lucas Jack