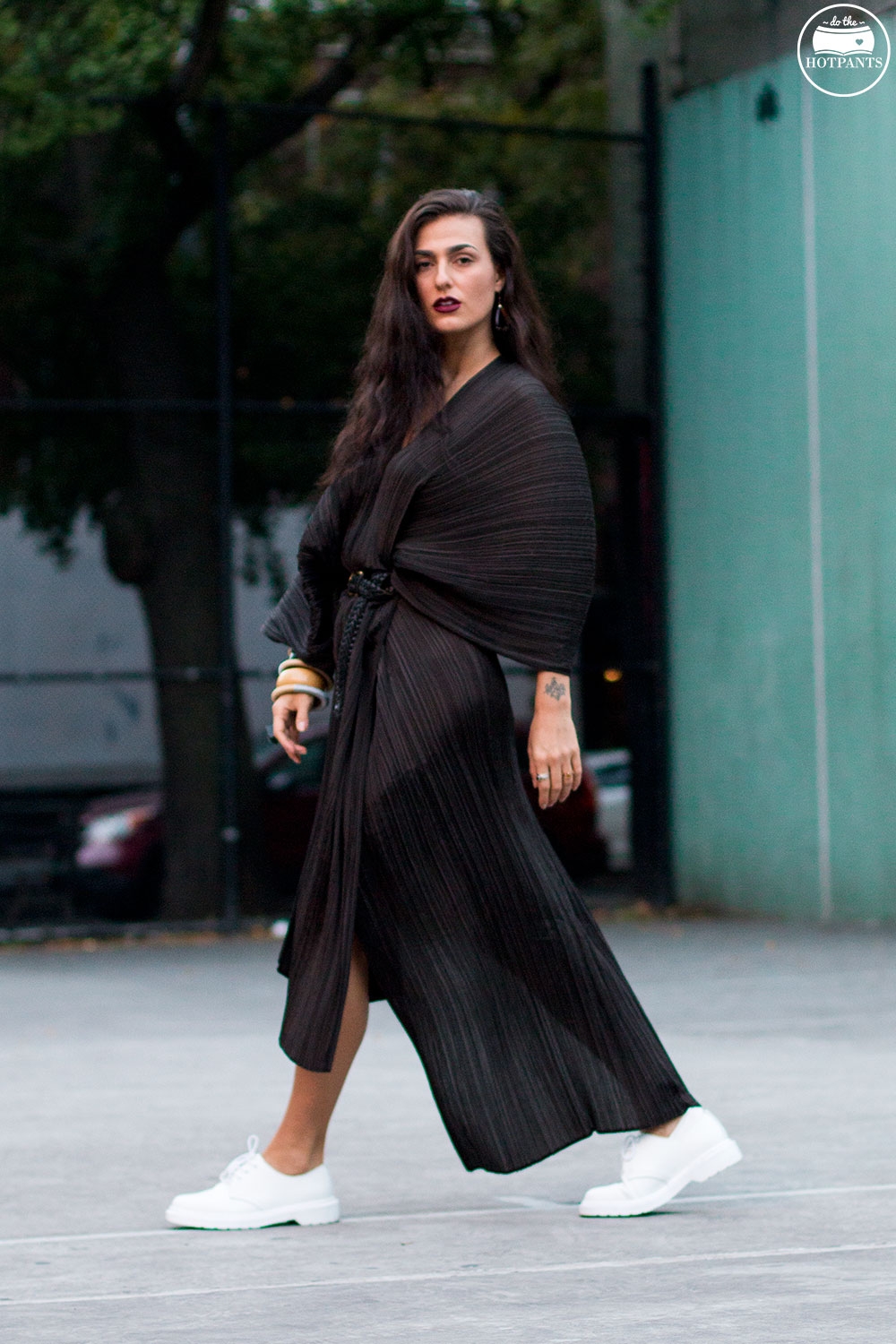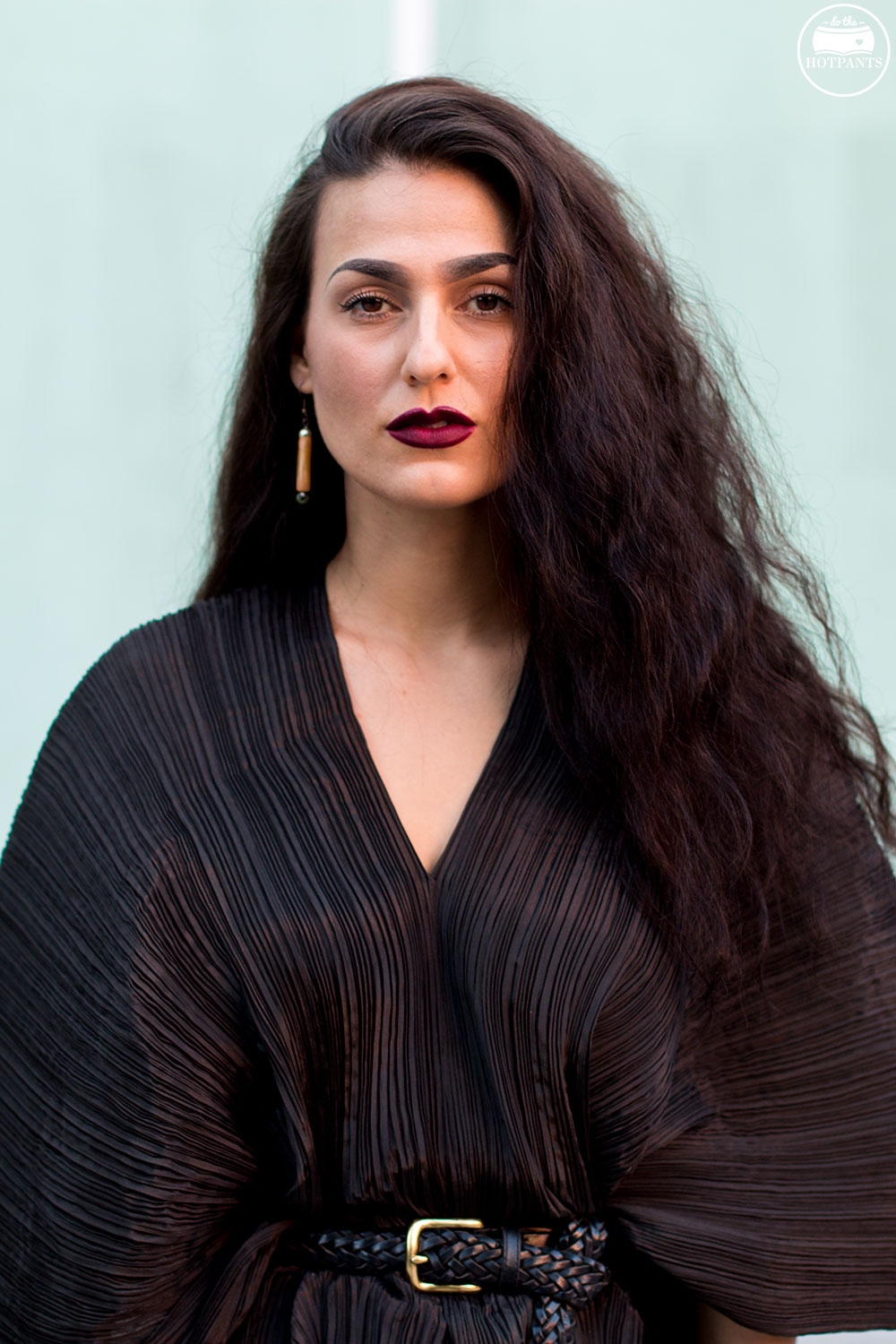 OH HEY WASSUP!?!?
FANCY SEEING YOUUUU HERE!!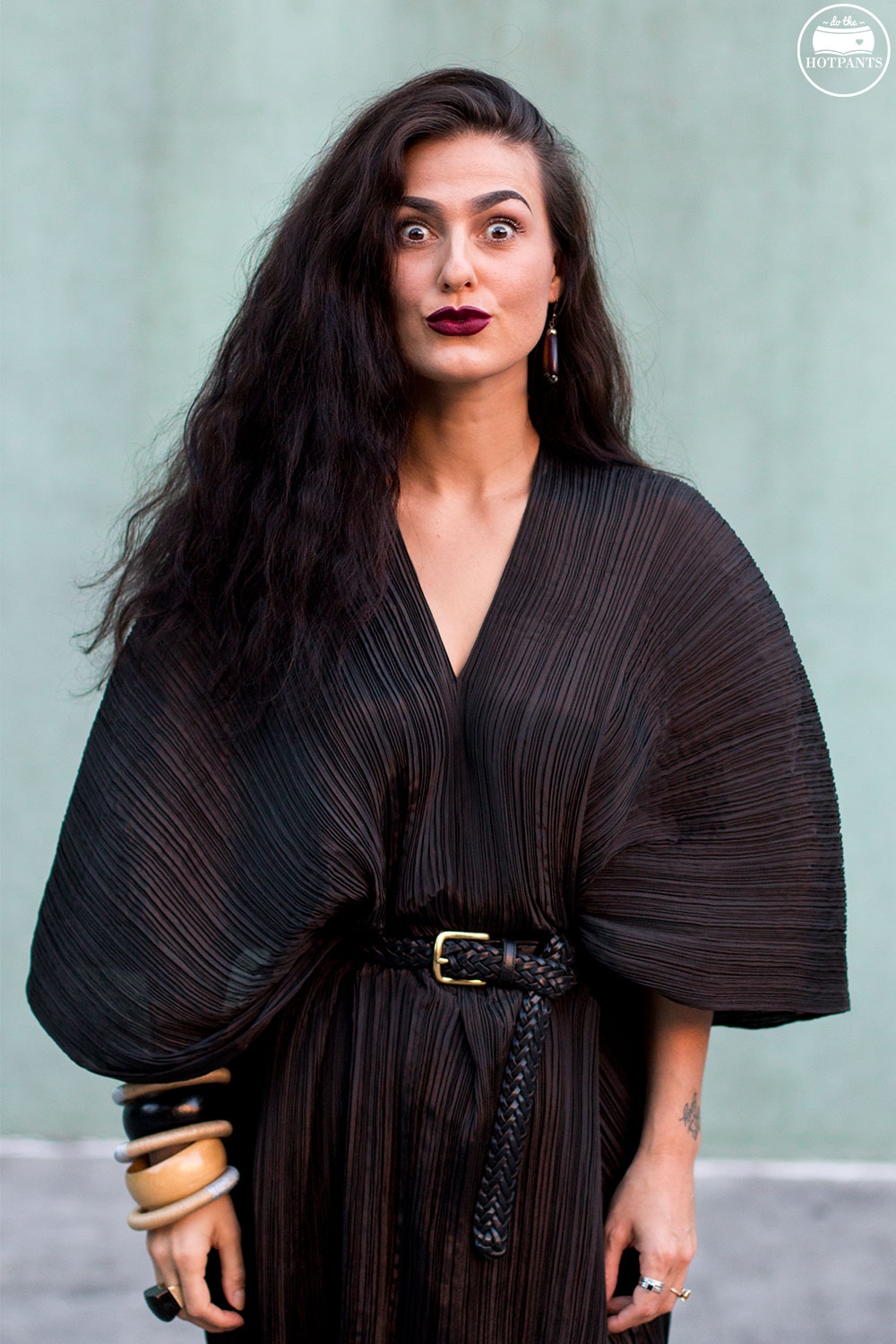 How crazy, sexy, cool is this outfit???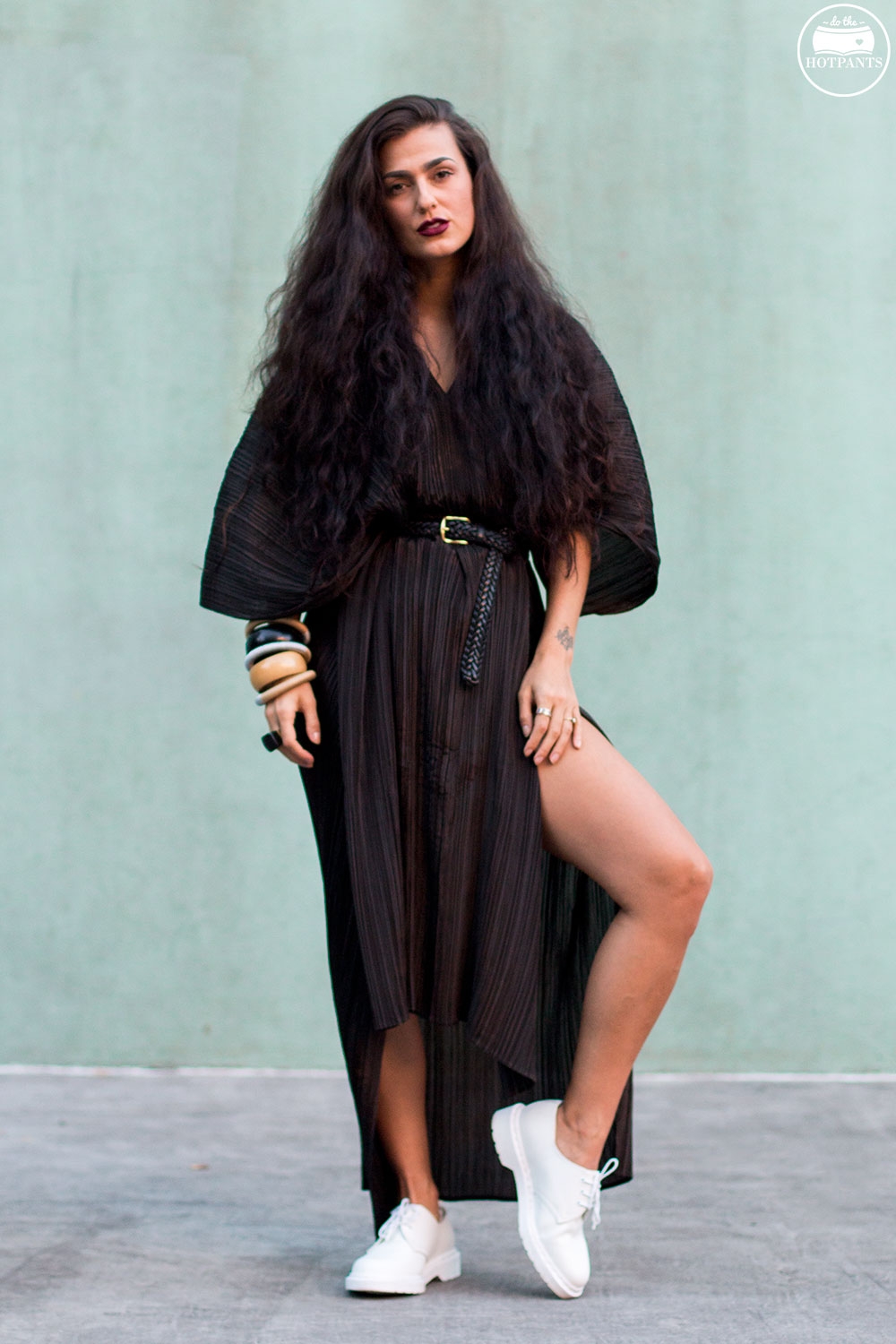 I have wanted something by Issey Miyake's Pleats Please brand (which is what this dress is) since FOREVER!!!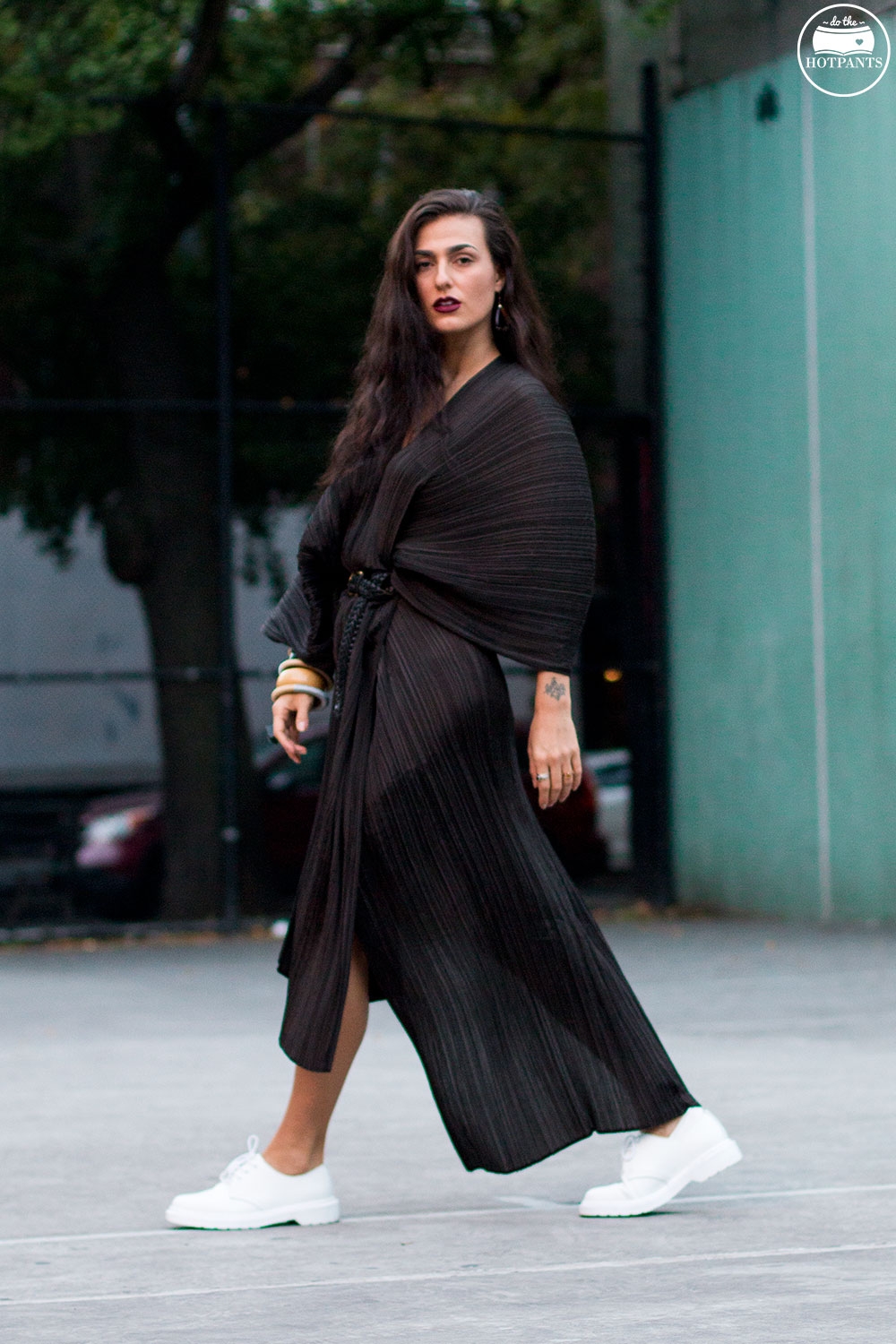 I walk by the Pleats Please store on my way home from work EVERY DAY, and EVERY DAY I stare longingly into the window as if the beautiful clothes are puppies that need to be adopted.
Unfortunately everything is a bit out of my price range, and his clothes are more art pieces than actually functional clothes.
Well guess what….
I FREAKIN LUCKED OUT LAST WEEKEND!!!!!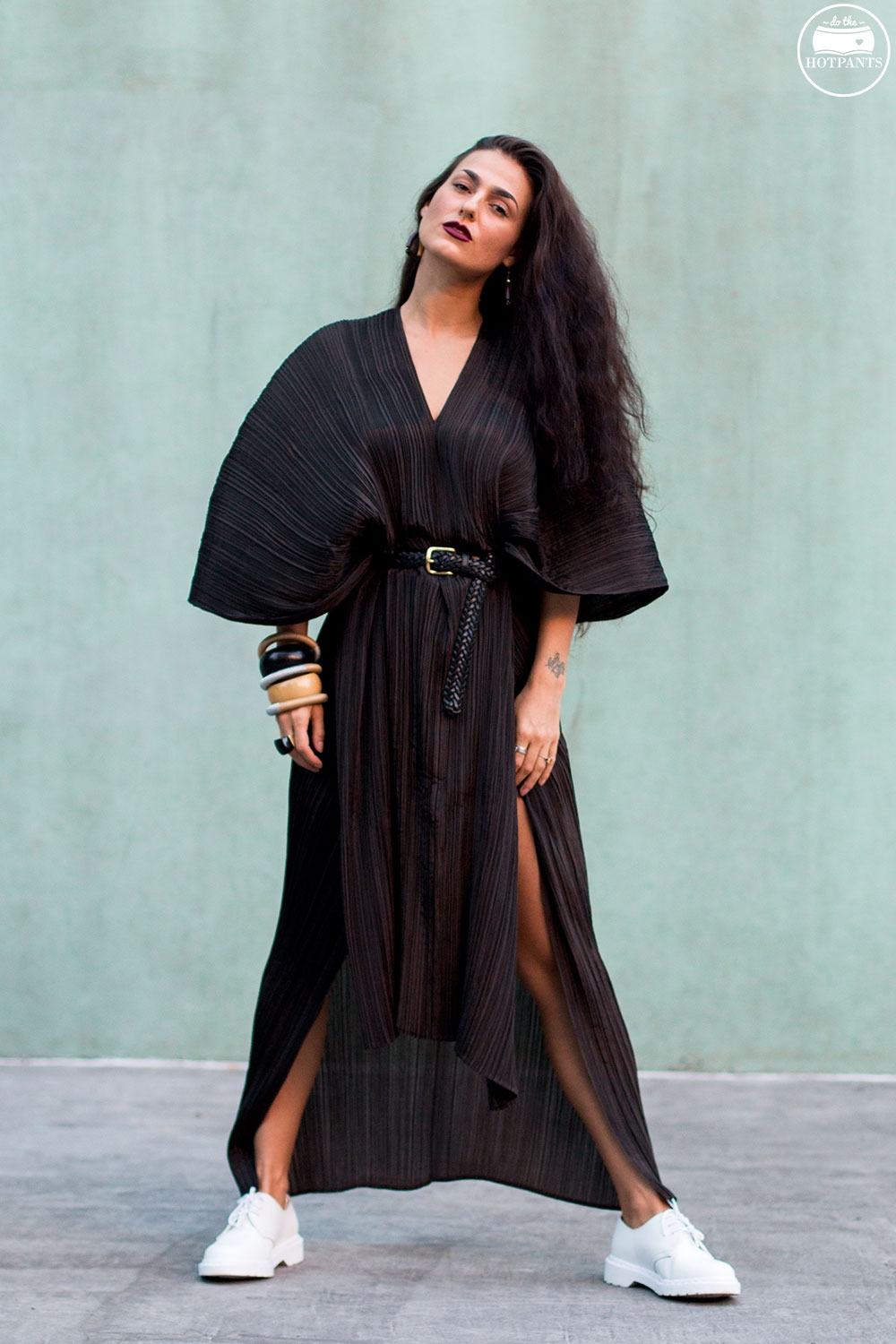 I was just browsing in an upscale consignment store, and out of the corner of my eye I saw a piece of Pleats Please fabric sticking out of a clothing rack! I leapt towards it like it was a scoop of vegan ice cream in a gluten-free cone.
Although it wasn't cheap, it was way cheaper than it would have been if I bought it brand new. So I bought it and told myself it's an early birthday present to me!
(very early actually, as my birthday isn't until January LOL)
But I am sosososososoooo happy I got it. It actually IS art, and it's one of the few pieces of clothing I have that really takes on a life of its own when worn.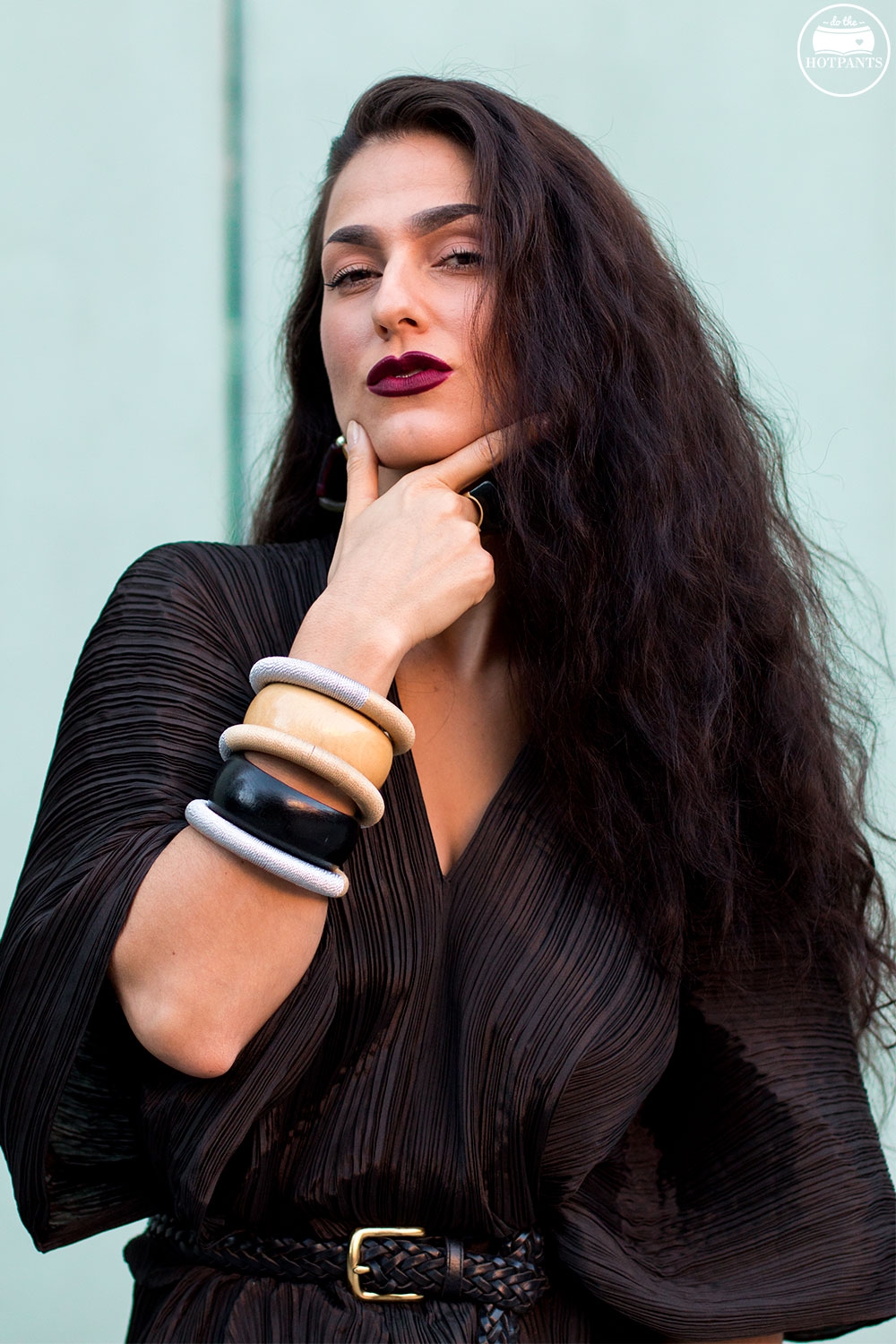 The scarf is extremely versatile.
Here's how they styled it online: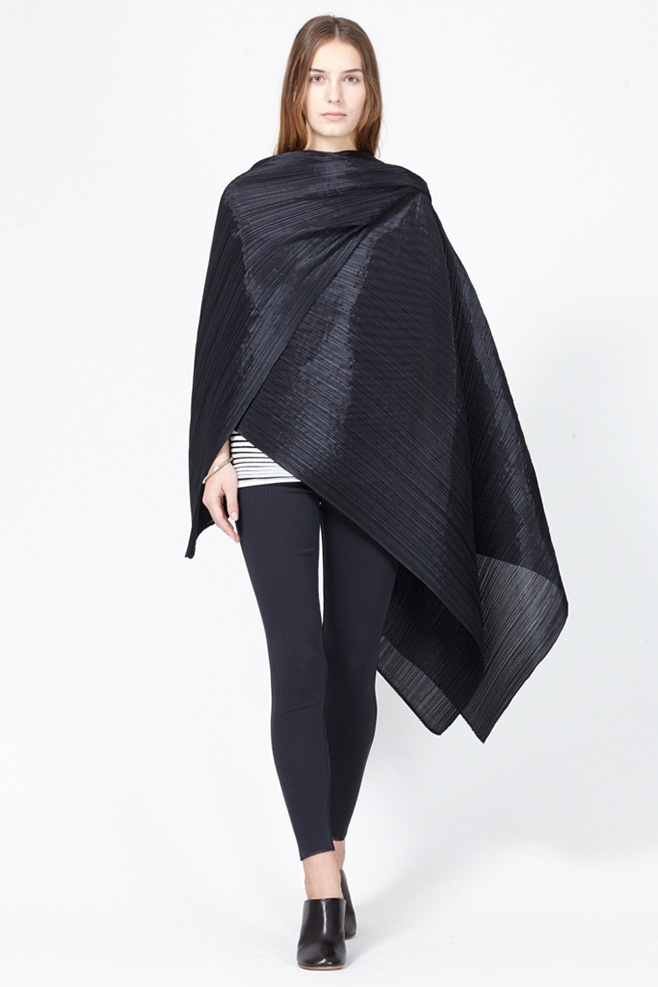 Very different from how I'm wearing it here as a dress, but I'm really happy with how my styling turned out.
(just walking through a basketball game…NBD)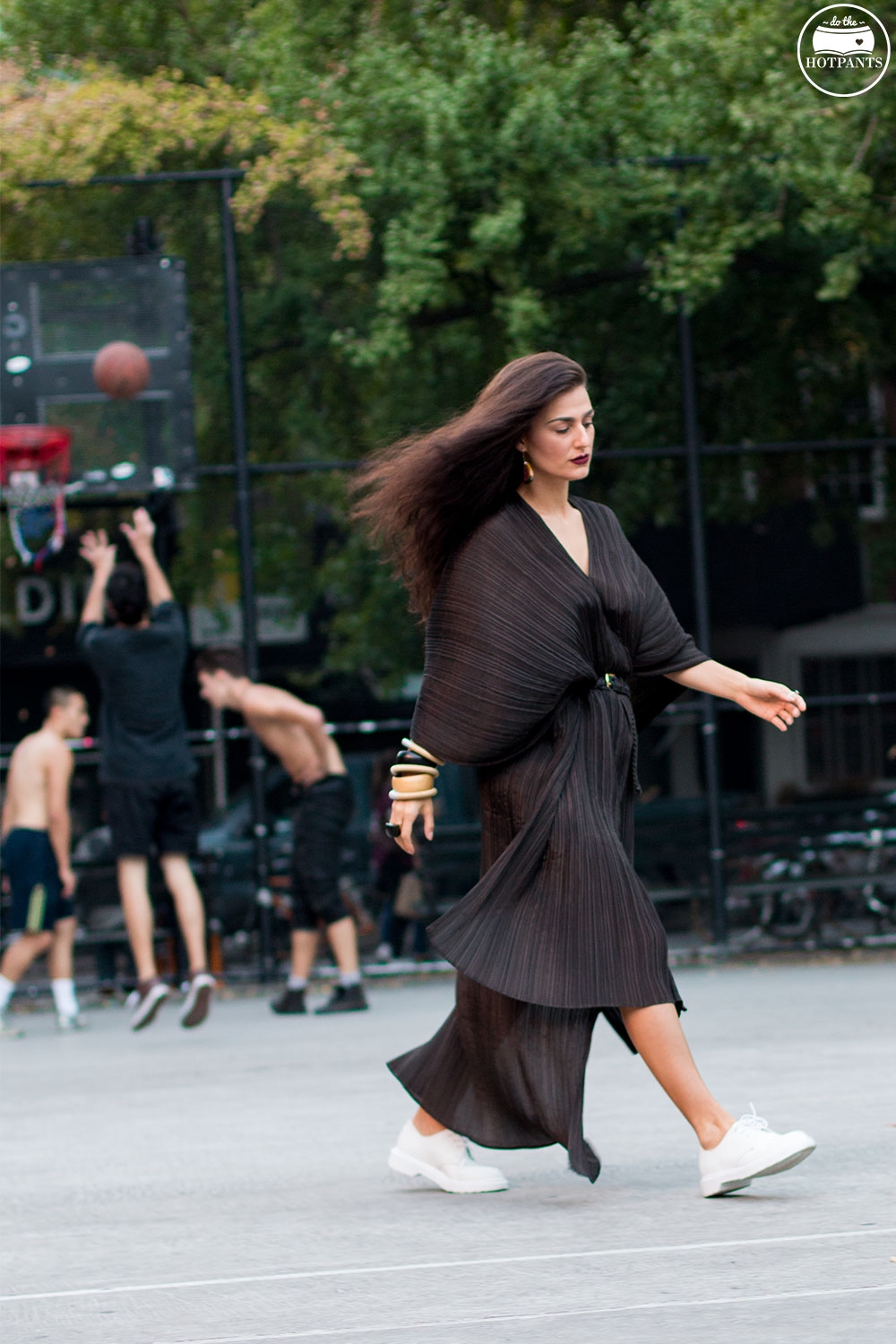 The scarf is extremely stretchy and made out of polyester, and the way it moves and molds with my body is so beautiful.
It feels like something you'd buy at the National Science Museum, or the Museum of Modern Art.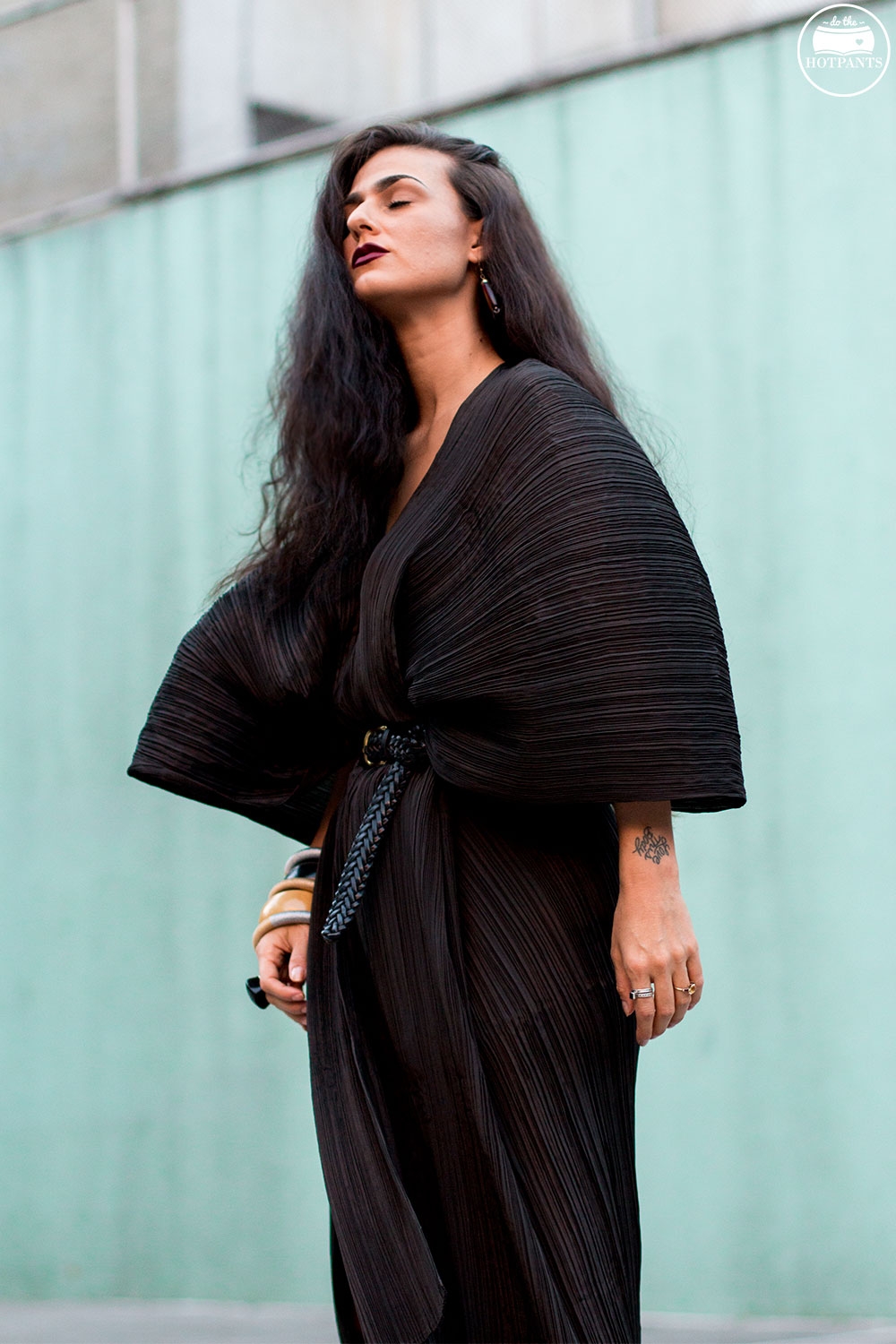 LOVEEEEEEEEE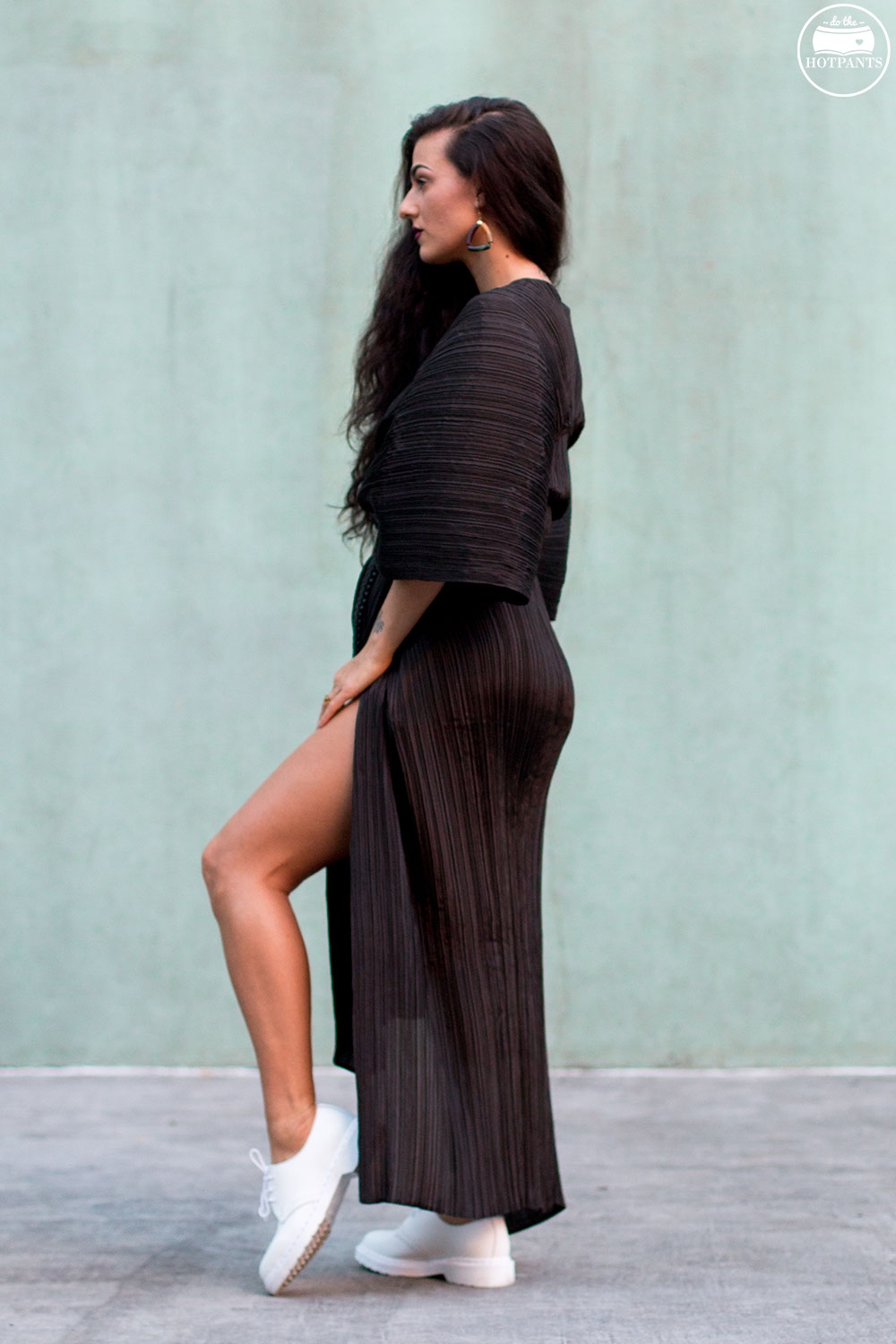 Oh, and before I go, I want to say something…
This week I received some VERY touching fan emails that brought me to tears on more than one occasion. They were thanking me for being honest about my body and giving them ammo to start pushing back against negative self talk and negative body image. These notes were from women on different continents, and in different time zones. The power of speaking online and the freedom to reach countless people all over the world is incredible.
I'm actually getting choked up writing this…
But I want to thank you.
Each and every one of you who takes the time to visit my site and read my silly words, you make me so feel special and loved that It's hard to convey these emotions in writing.
Thank you!
I try to be brave and face my fears in a public way, so anyone feeling bad about their body can come here and know that we all struggle. I am in no way "cured." I still deal with loving my newfound curves, accepting the cellulite on the my arms, and coming to terms with the fact that I have the hairline of a 60 year old man. But I use the skills I've learned to fight the negative self talk with all encompassing self-love.
So please don't leave this blog post thinking "she has it all," or "she's cooler than me." I'm still human and I'm just trying to be the best version of myself possible. And I can't be that best version unless I keep working towards loving myself through thick and thin.
Thank you so much for being with me through the ups and downs over the past few years. Knowing you guys are out there is what keeps me going. Every day I love my body a little more, and I wouldn't be here without you.
Remember, Hotpants loves you and you should too!
LATER DUDES,
XX-HOTPANTS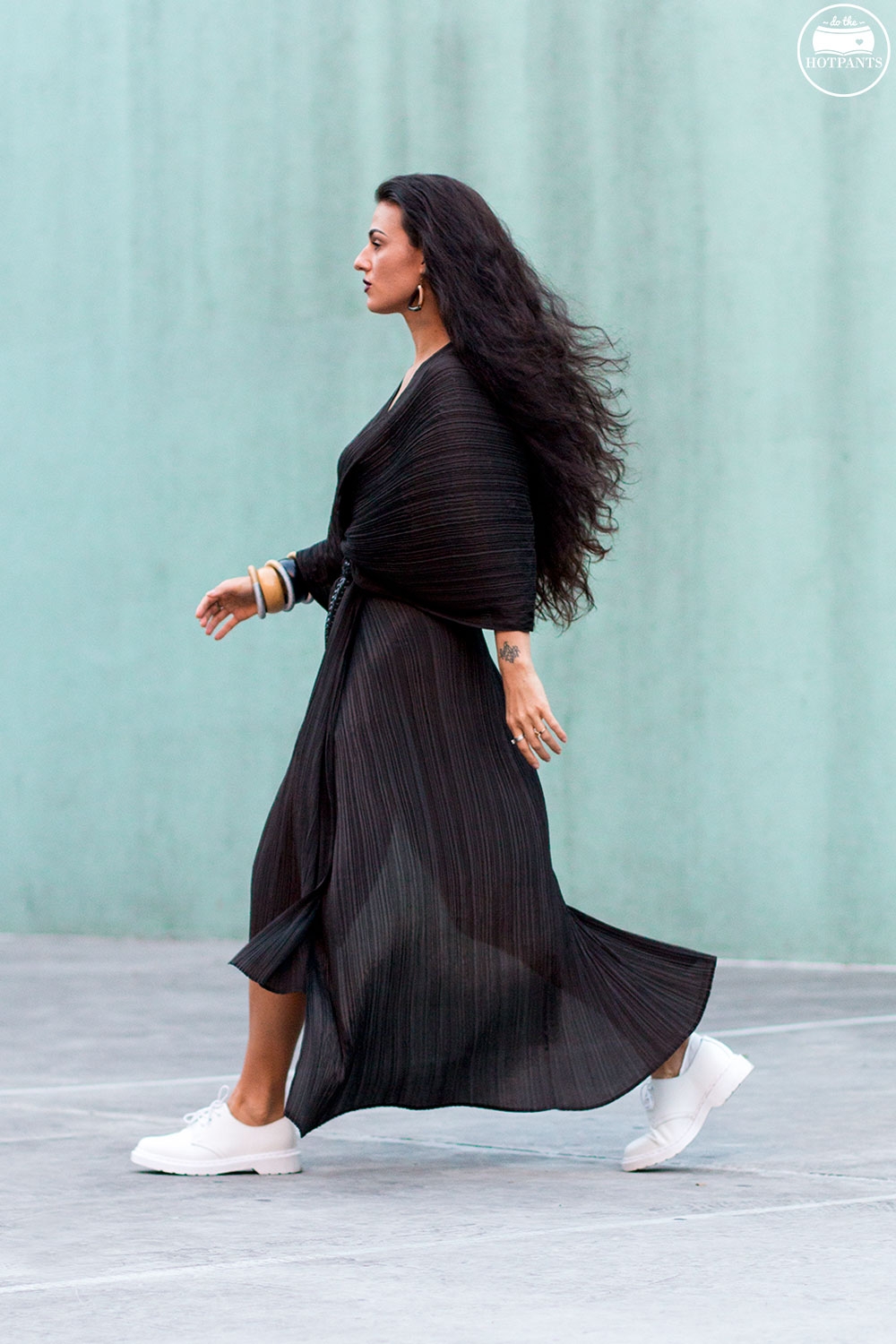 Oh and just because I love you, here's a picture of Queen Bey wearing the same scarf.
Aaaaaand I'm dead.
Wearing
Lipstick : MAC Diva / Dress : Issey Miyake / Shoes : Dr. Martens / Belt and Bangles : Vintage / Earrings : My Mom's
Photography : Spree Wilson