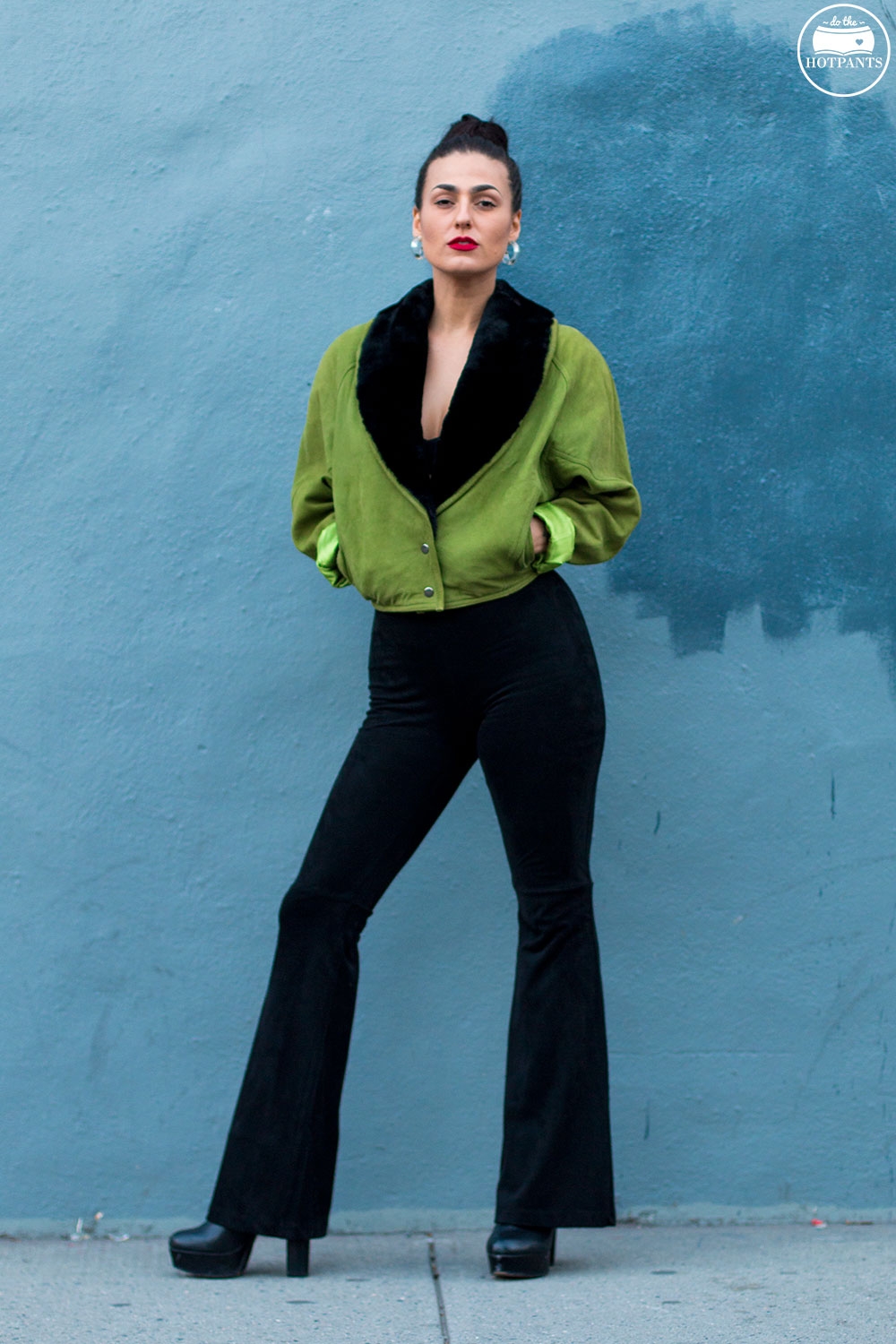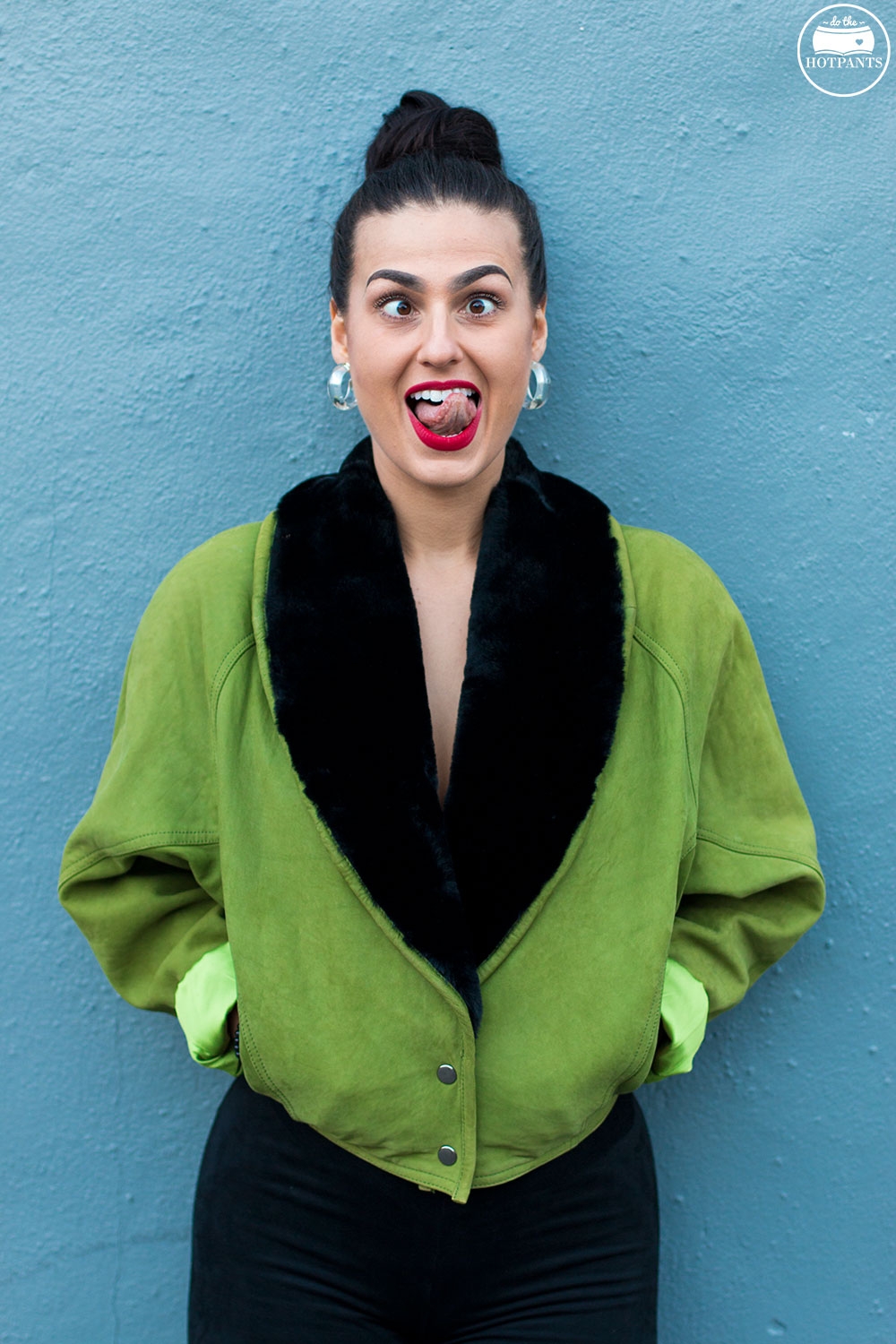 HAPPY MONDAY MY BEAUTIFUL BABIES!!!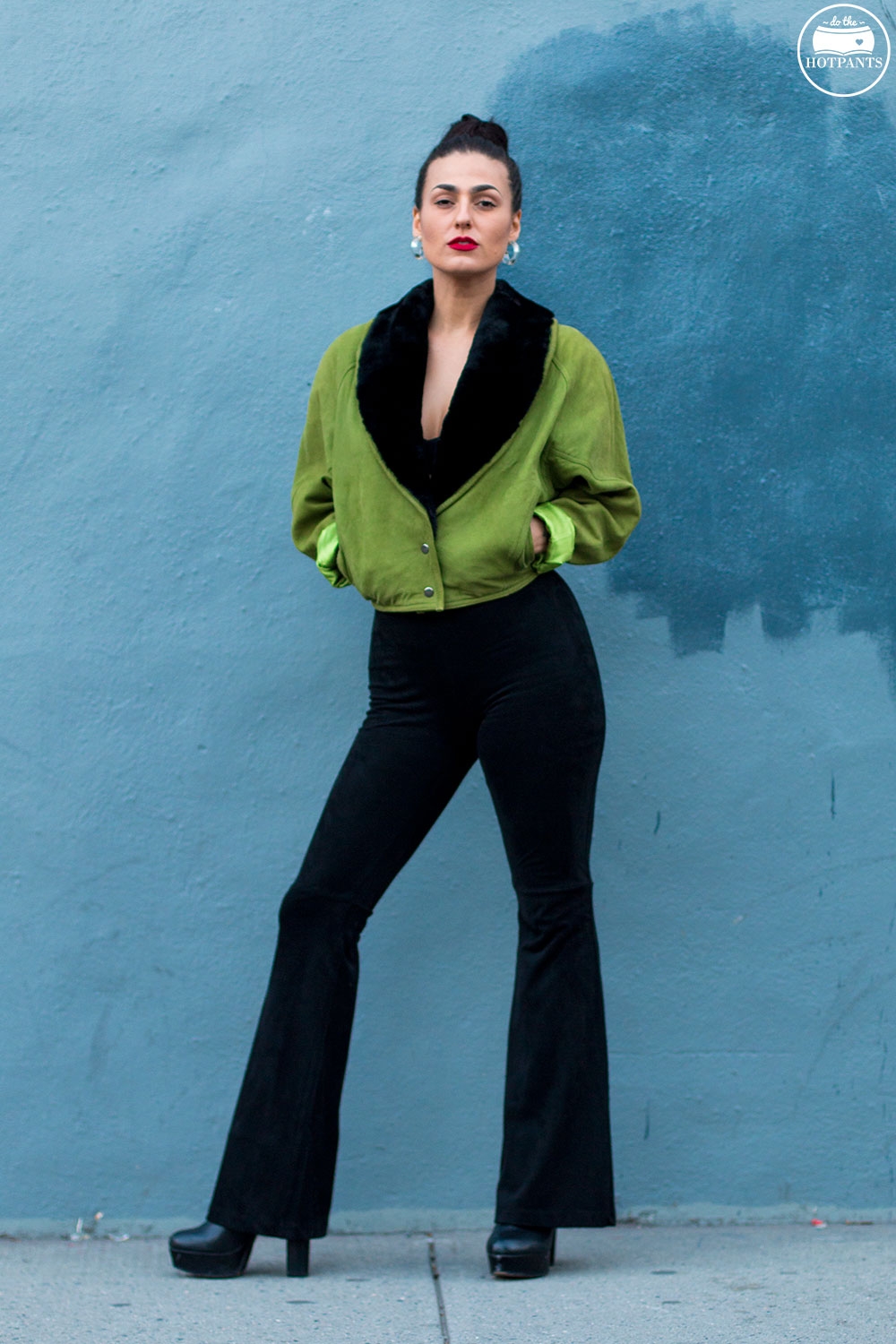 I look so tall in this outfit it's crazy.
I feel like the green giant that sold green beans. Do any of you remember those ads from when you were a kid?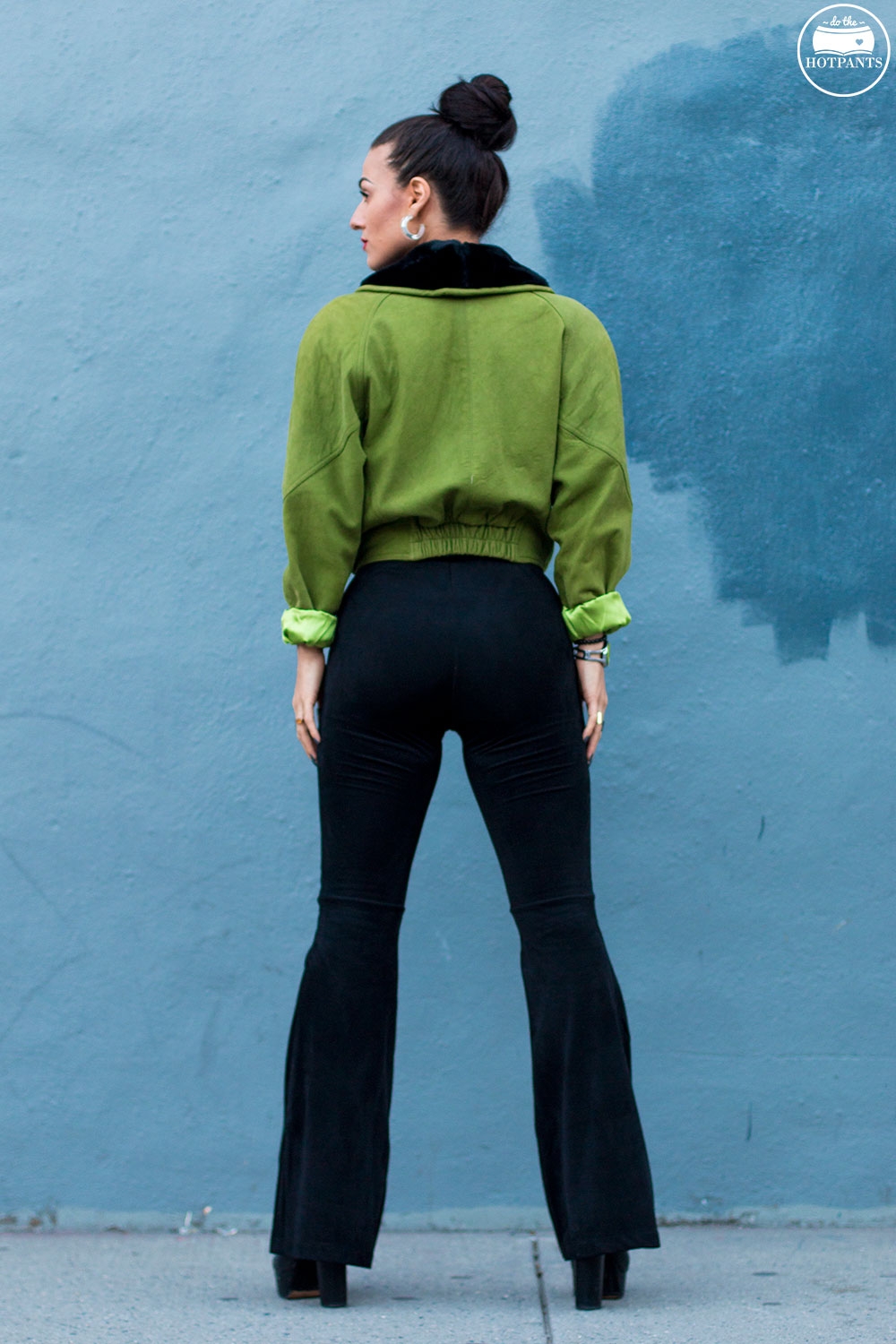 Oh wait, here I found a commercial :  https://www.youtube.com/watch?v=rl5XaQ3jroU
Go ahead…click on it…check out my doppelgänger and style icon for this blog post…
I'll wait.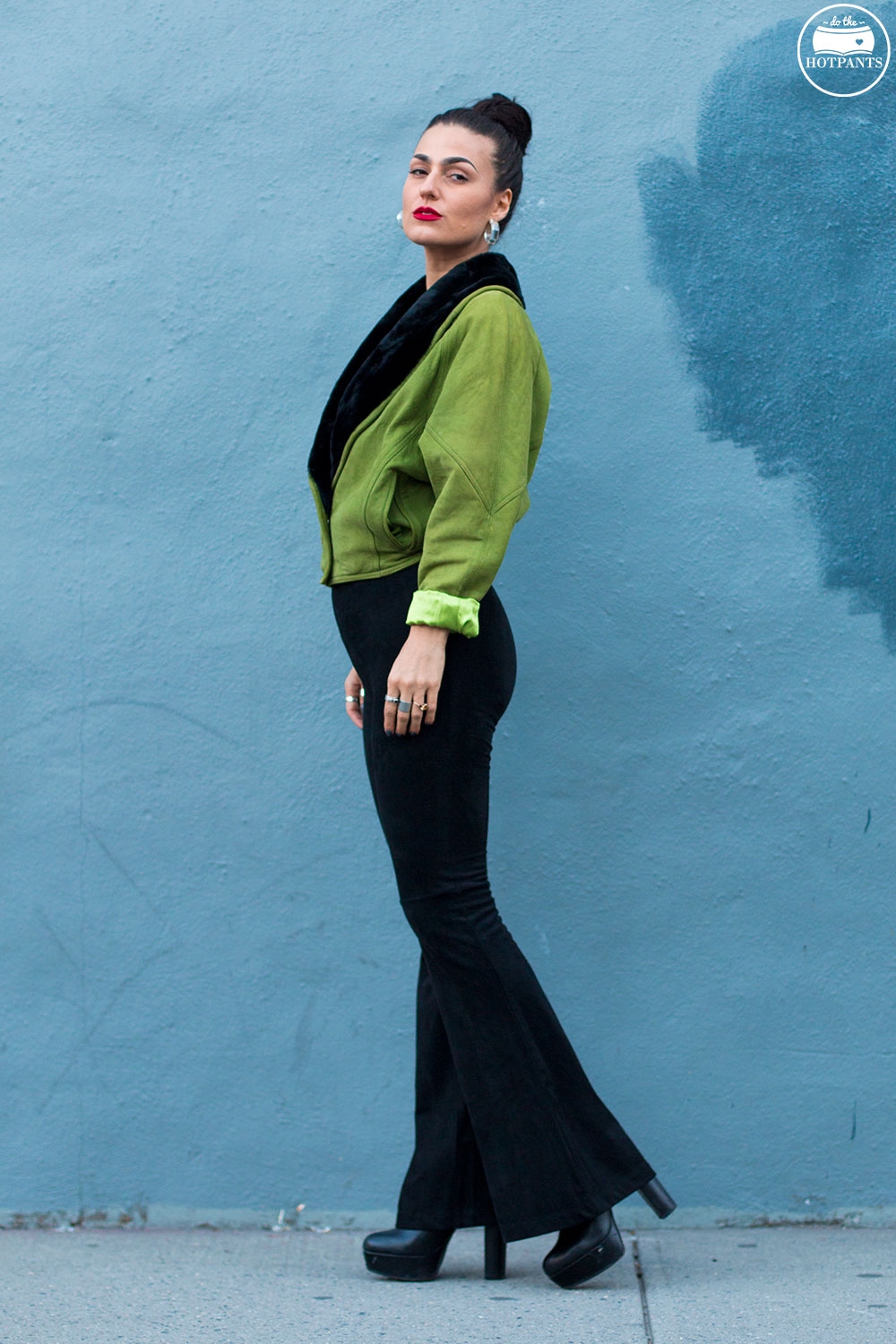 The resemblance is uncanny amirite????
LOLLLLL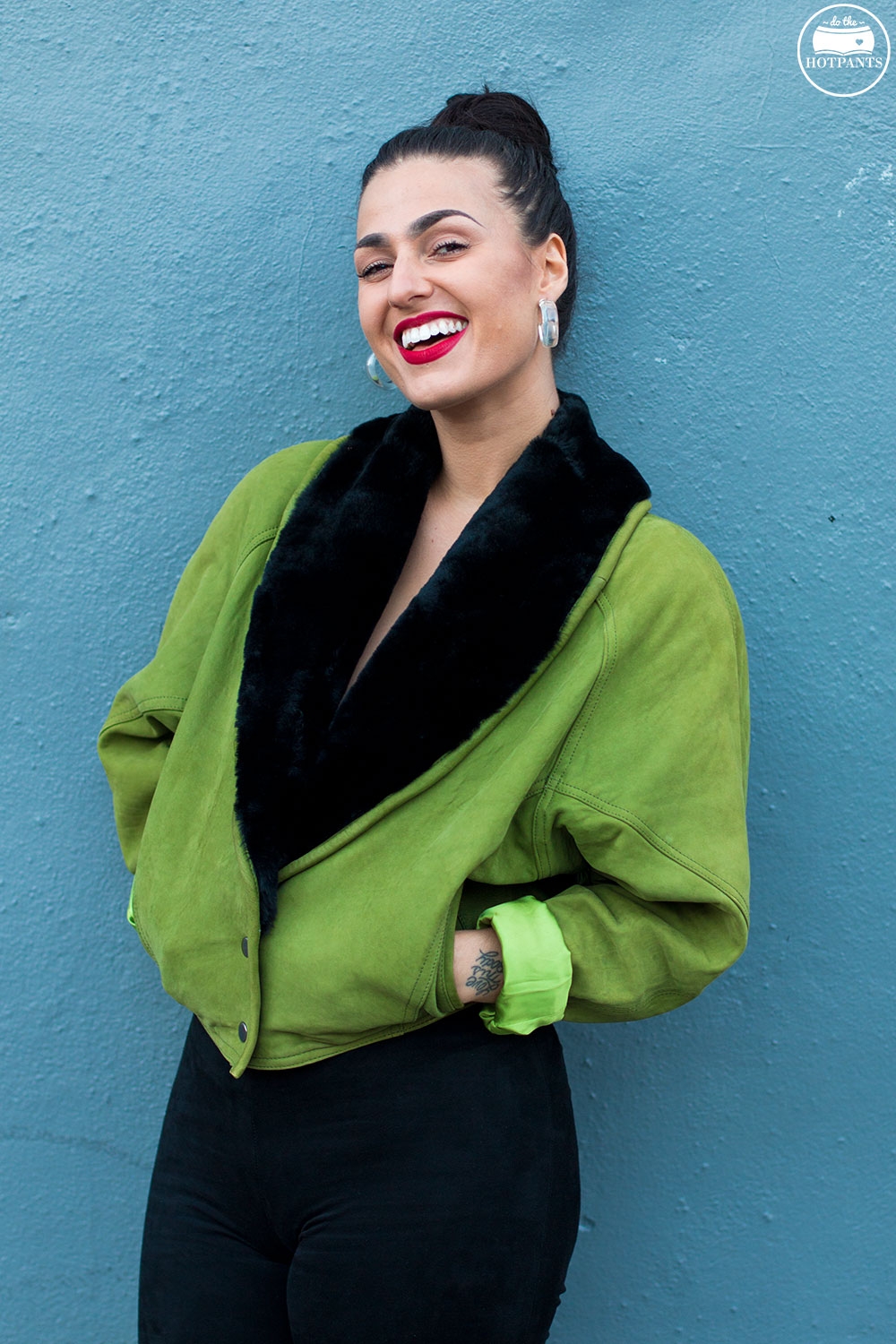 It was so cold in NYC this weekend that I actually had to get out my green suede bomber jacket.
Unfortunately it's vintage so I can't link you guys to it, but I tried to find some similar looking ones that I linked to below.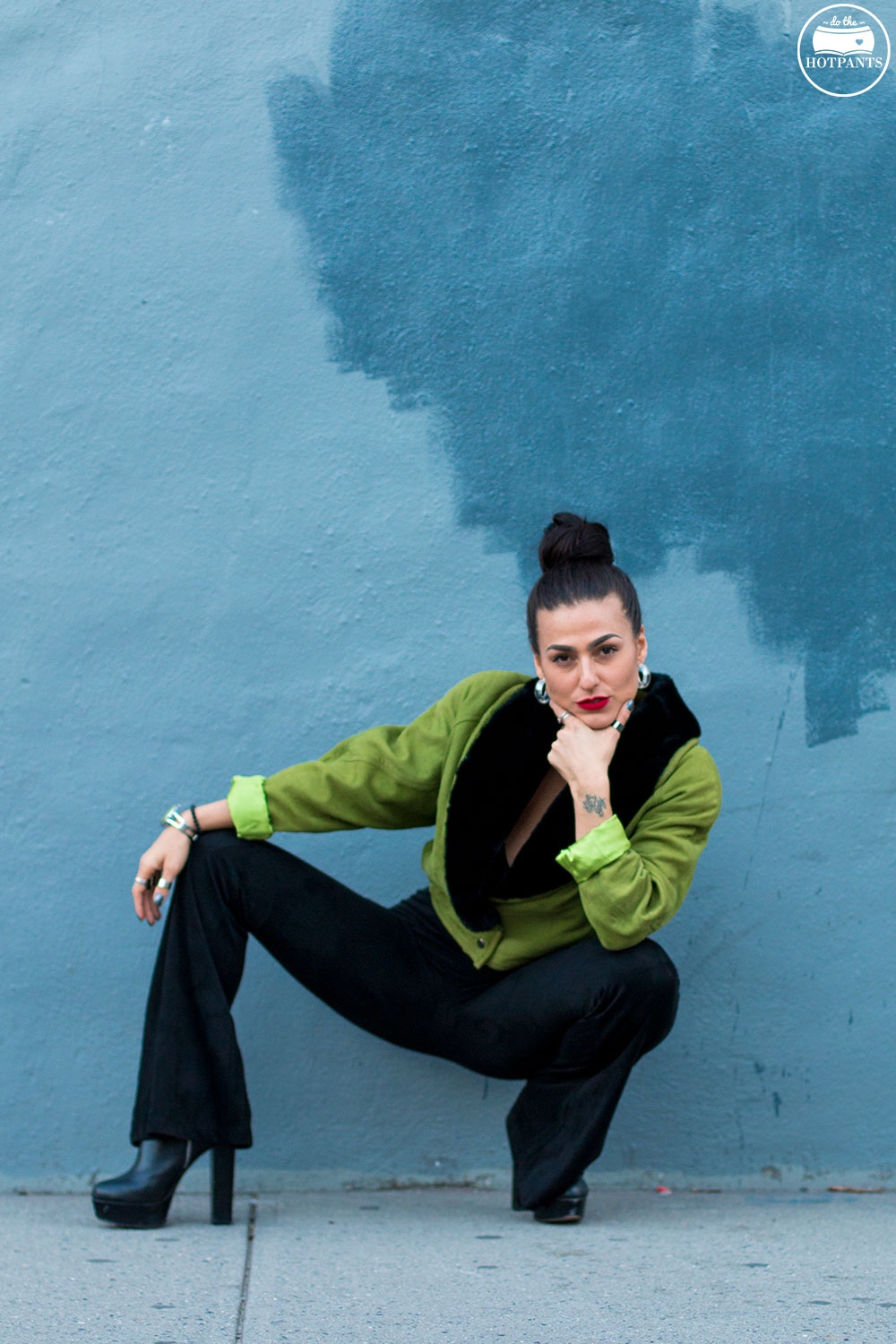 My mom sent me this jacket. I have no idea where she found it. I don't know whether or not it was hers, her friend's, or a random Goodwill find. All I know is that when I first got it in the mail, I was kind of like, what do I do with this?
Lime green isn't exactly my color, and I don't know if a suede 80's jacket would have called my name had I seen it in a thrift store.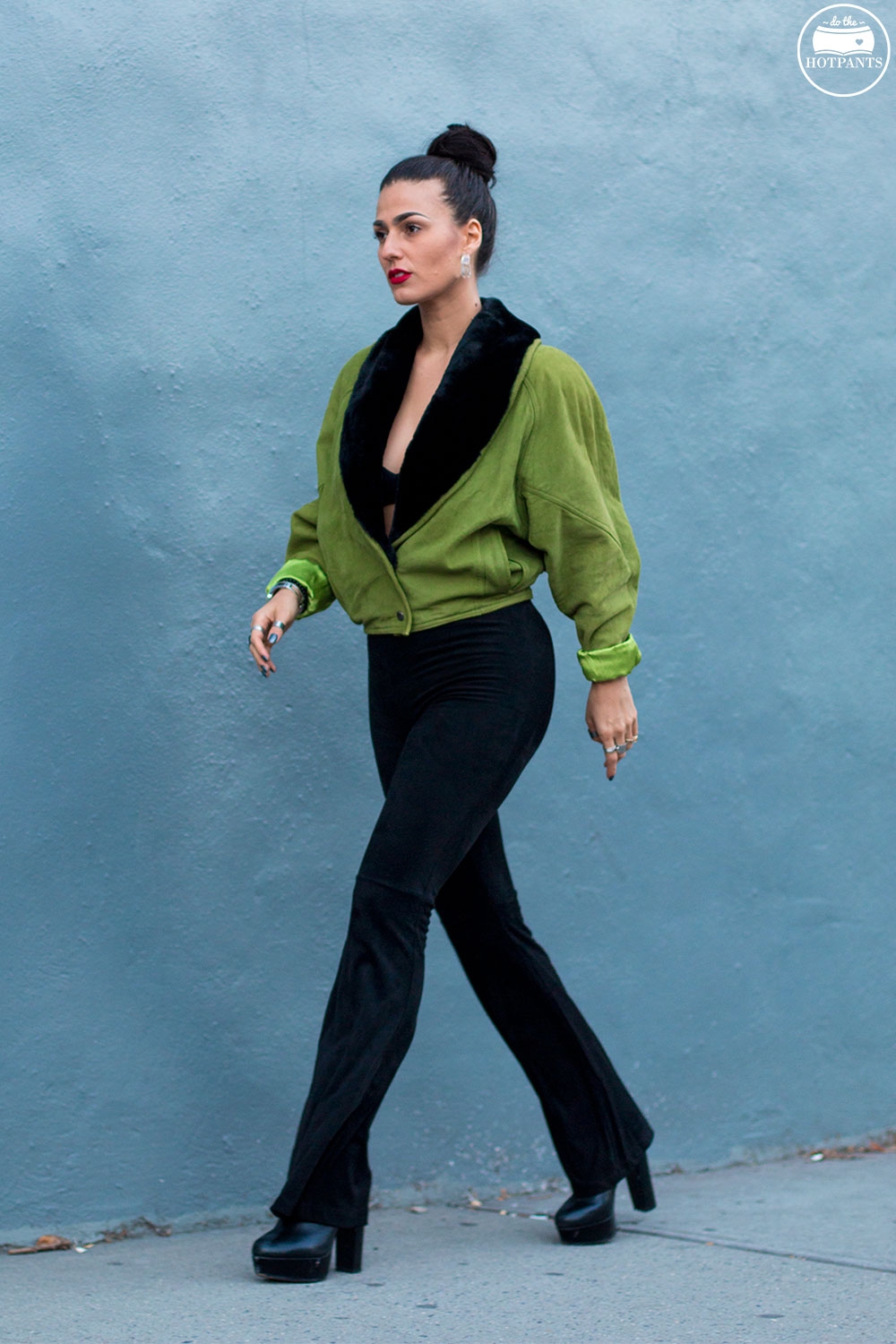 BUT
Now I am obsessed with it. I think this is will be my uniform for winter.
Not only is this little bomber warm as HELL, but it's so unique. I've grown to love the dolman sleeves and the faux fur around the collar.
I'm so thankful that my mom takes chances when she sends me things. Some of my favorite pieces I have are either her clothes that I stole and she only ends up finding out because I wear them on the blog,
Or they're clothes she finds while shopping that she thinks I'll love, and mails to me from California.
So, THANKS MOM!!!!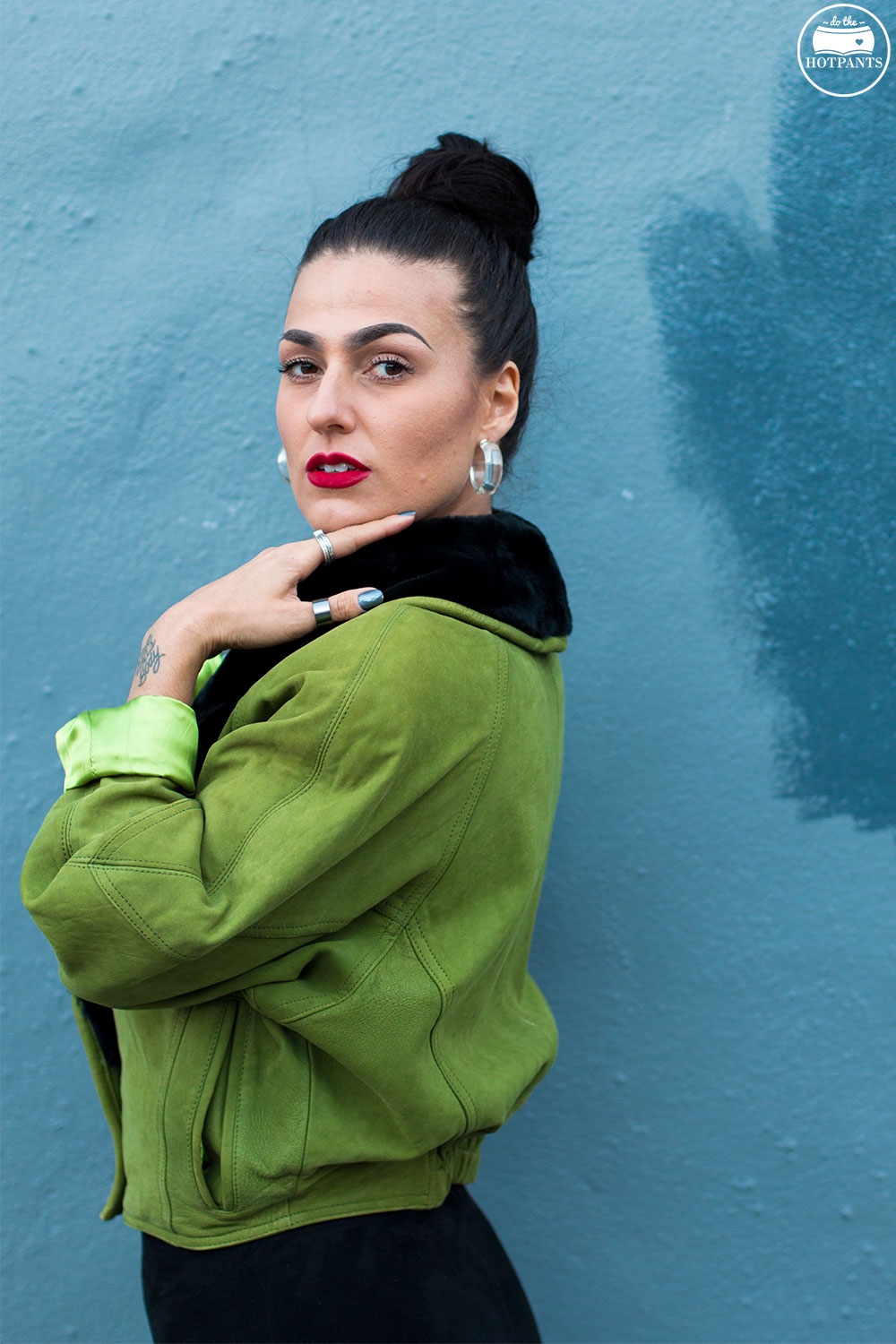 But it's definitely jacket weather now on the East Coast.
As much as I like wearing layers, I DESPISE shooting for the blog in the winter.
I only shoot outfits outdoors…my apartment is too small to shoot inside and coming across a free photo studio isn't that easy.
So shooting when it's cold and not dressing head to toe in ski gear, is a feat in itself.
So make sure you subscribe to the blog so you stay up to date on my upcoming winter outfits.
I can promise you, that while I may be smiling and dressed SUPER cute with exposed skin and no mittens,
I am, in fact, dying a slow and painful death of hypothermia right before your very eyes.
:)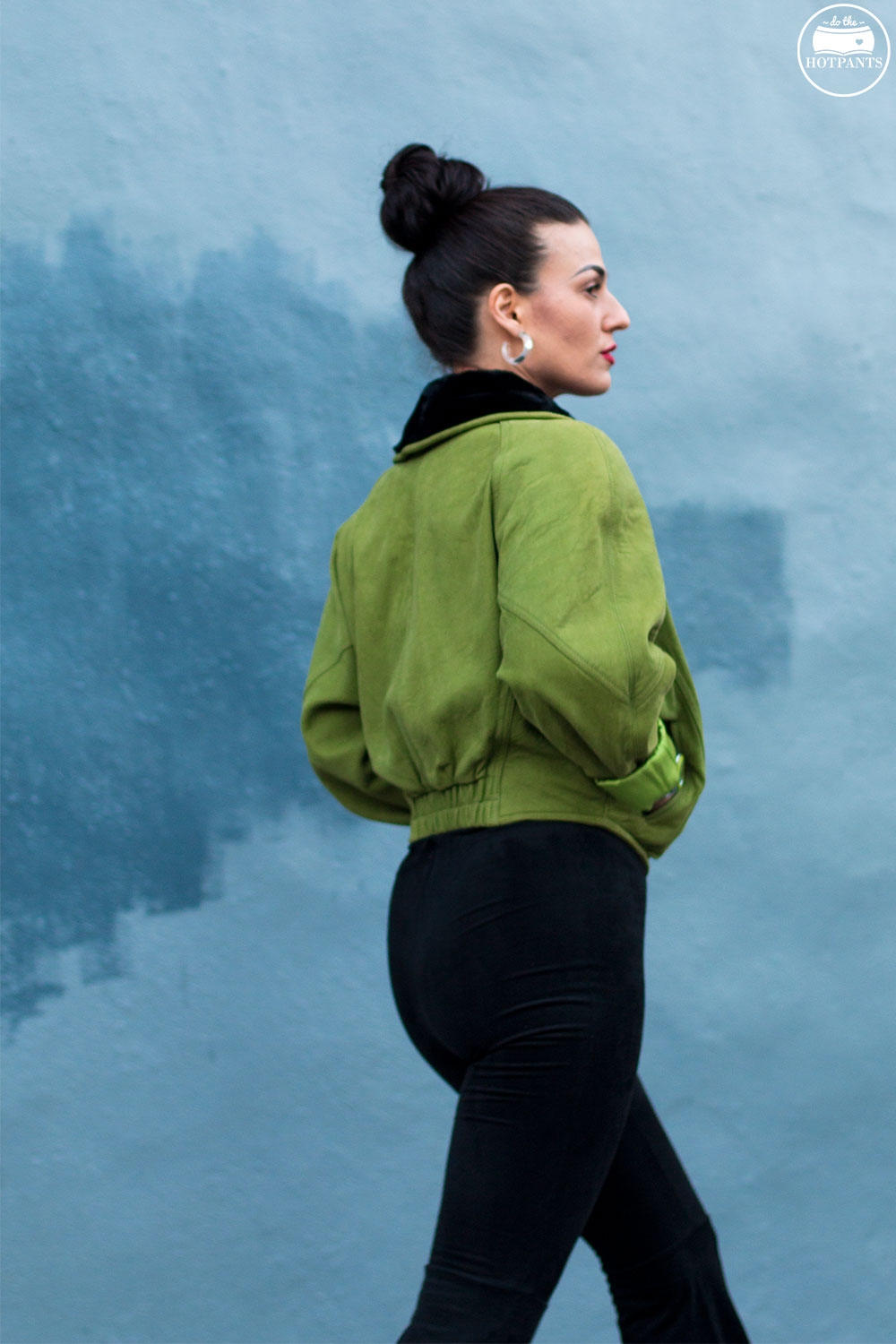 LATER DUDES,
XX-HOTPANTS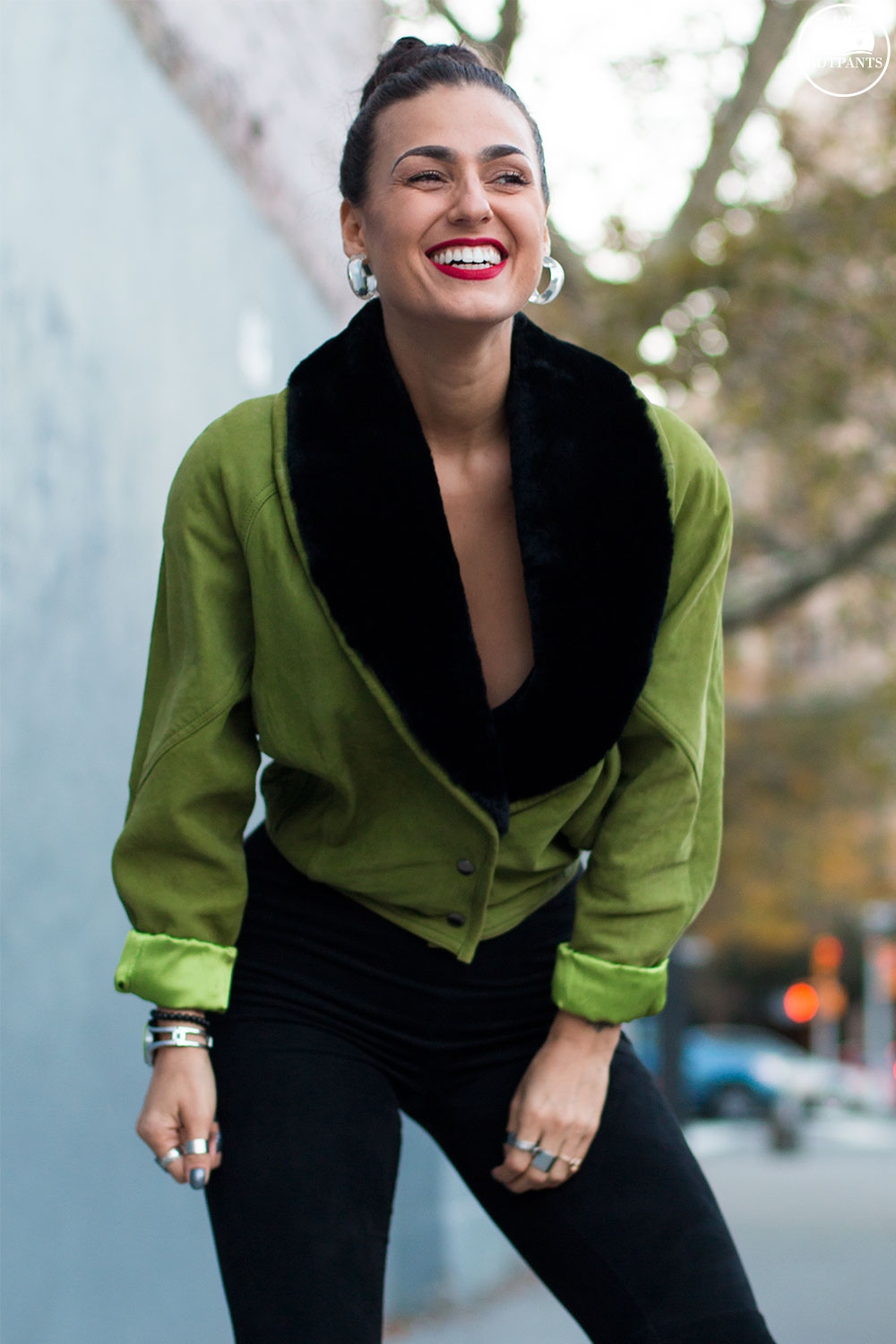 Wearing
Lipstick : MAC Ruby Woo / Pants : H&M / Jacket : Vintage / Boots : Steve Madden / Earrings : My Mom's
Photography : Spree Wilson