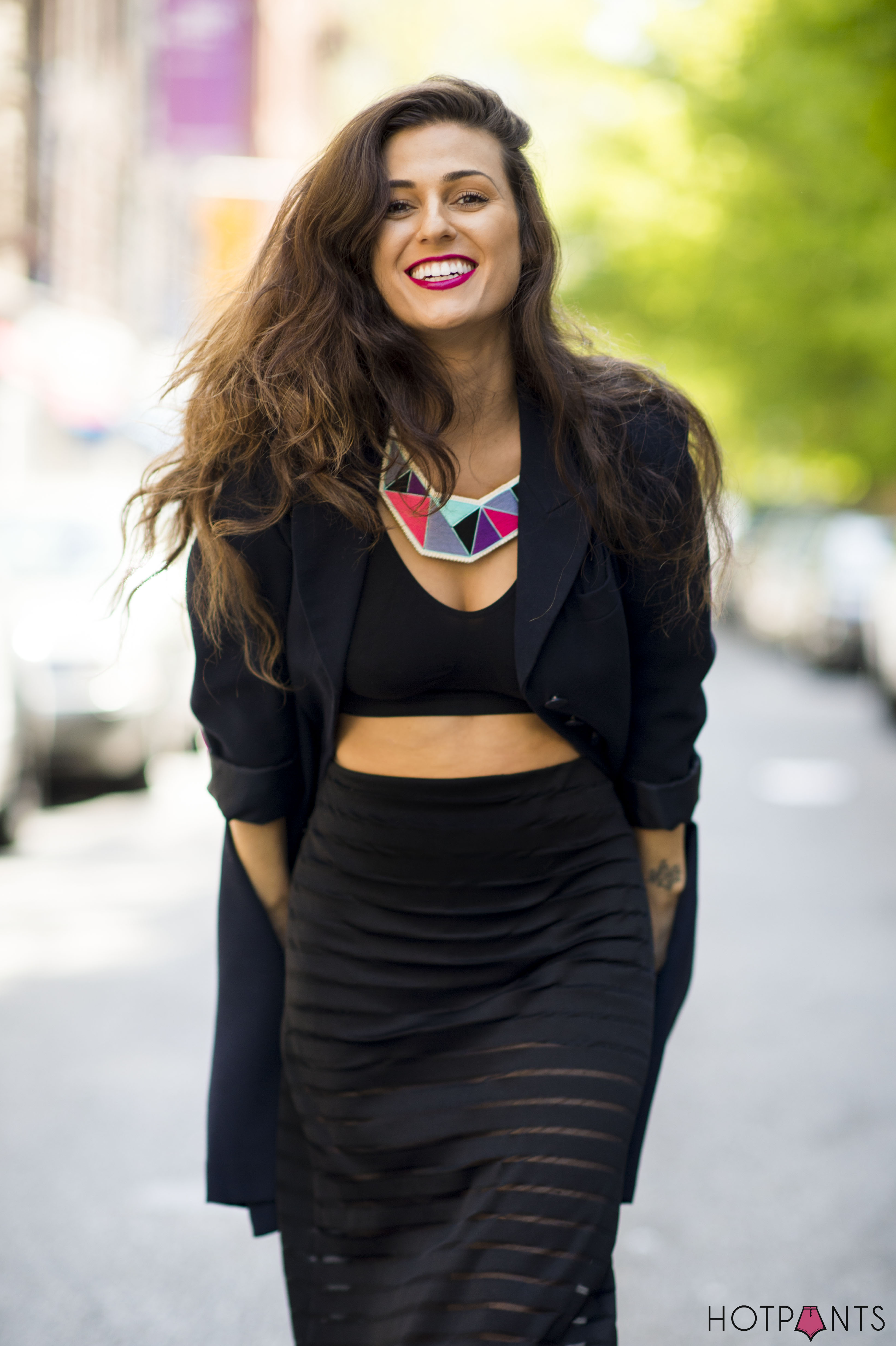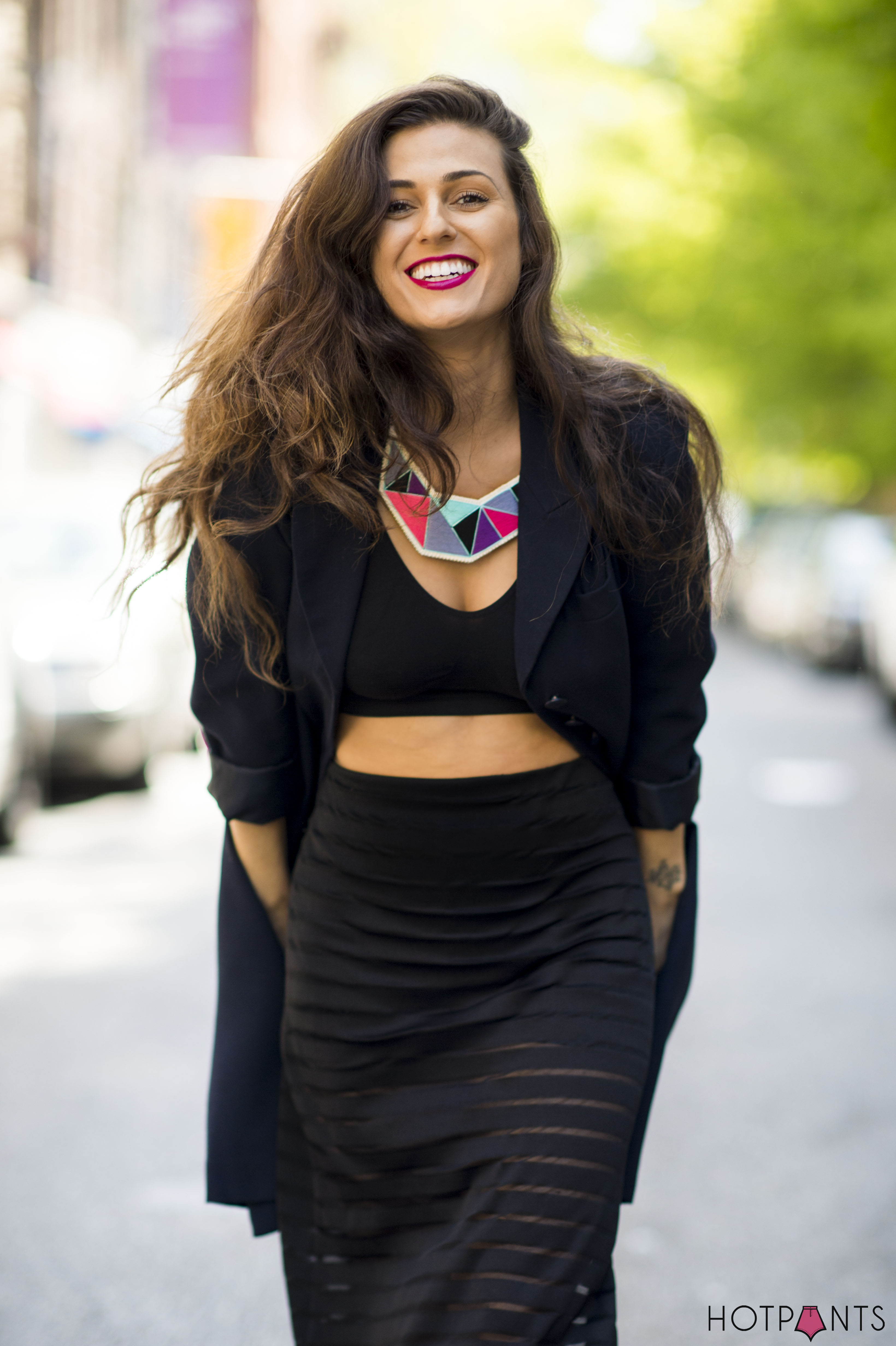 How beautiful is this necklace my friend Astrid made?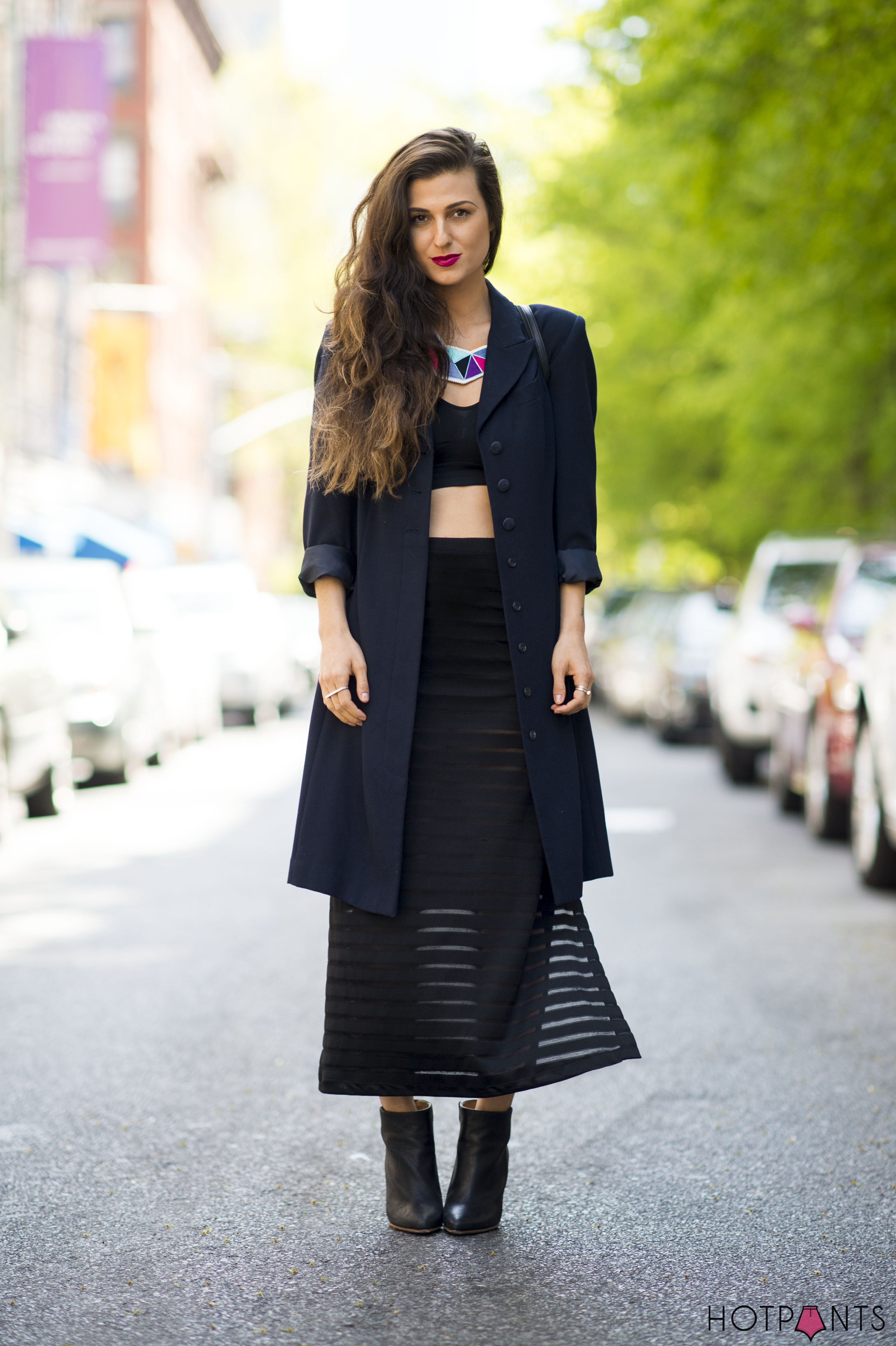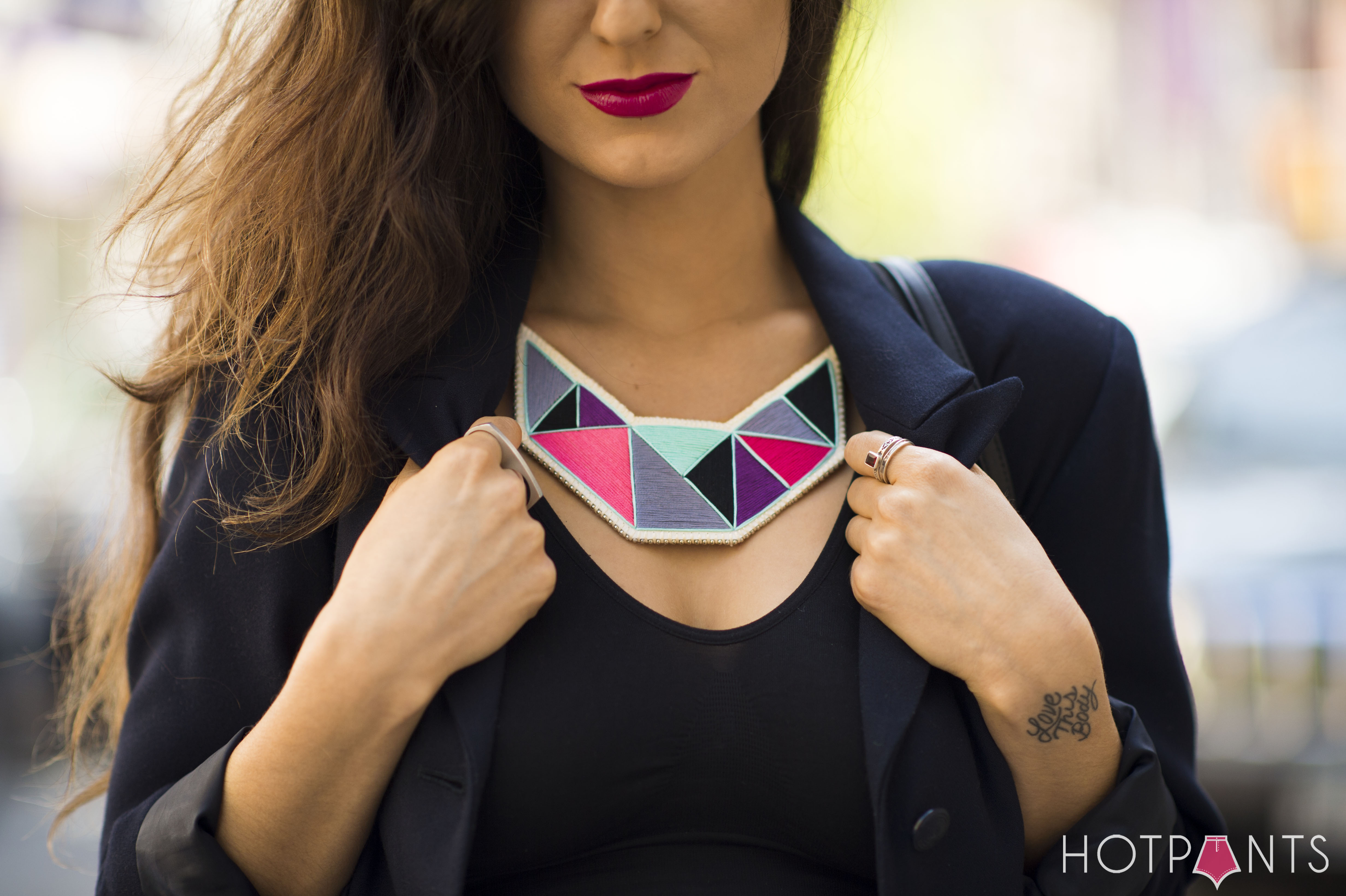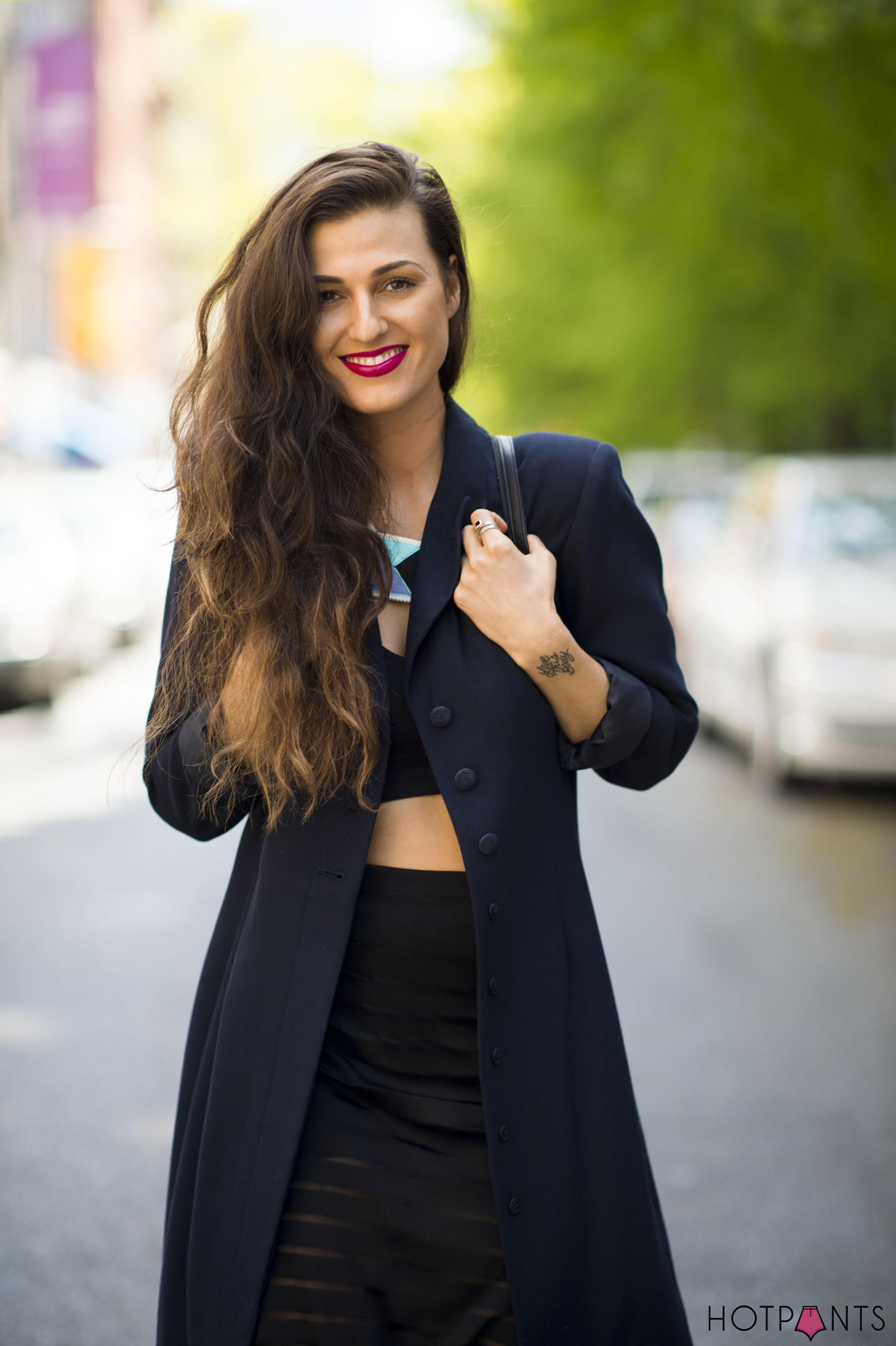 I'm not really one for "statement necklaces" but I'm in love with this one.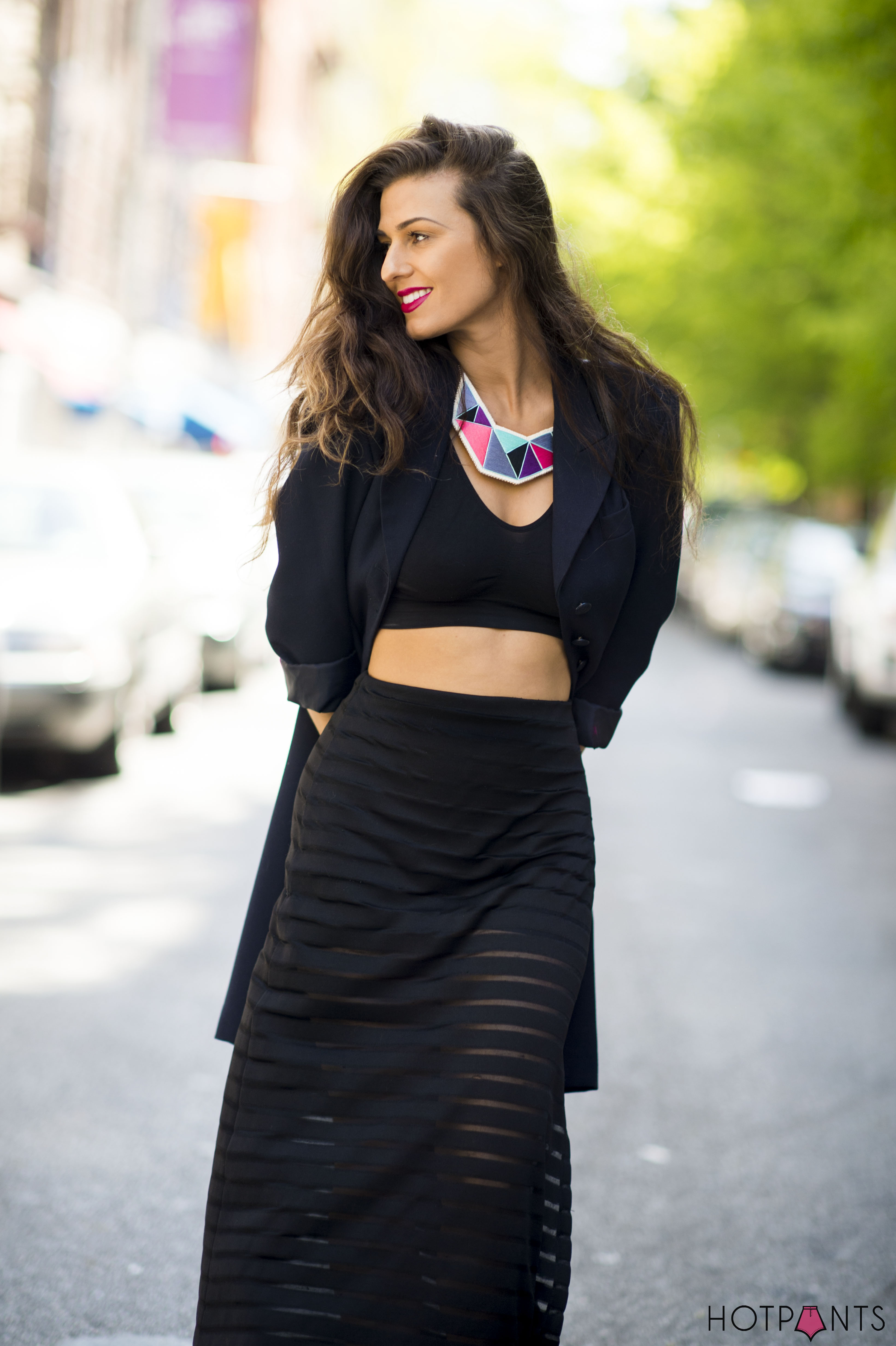 Big shapes
+
Bright contrasting colors
=
COOL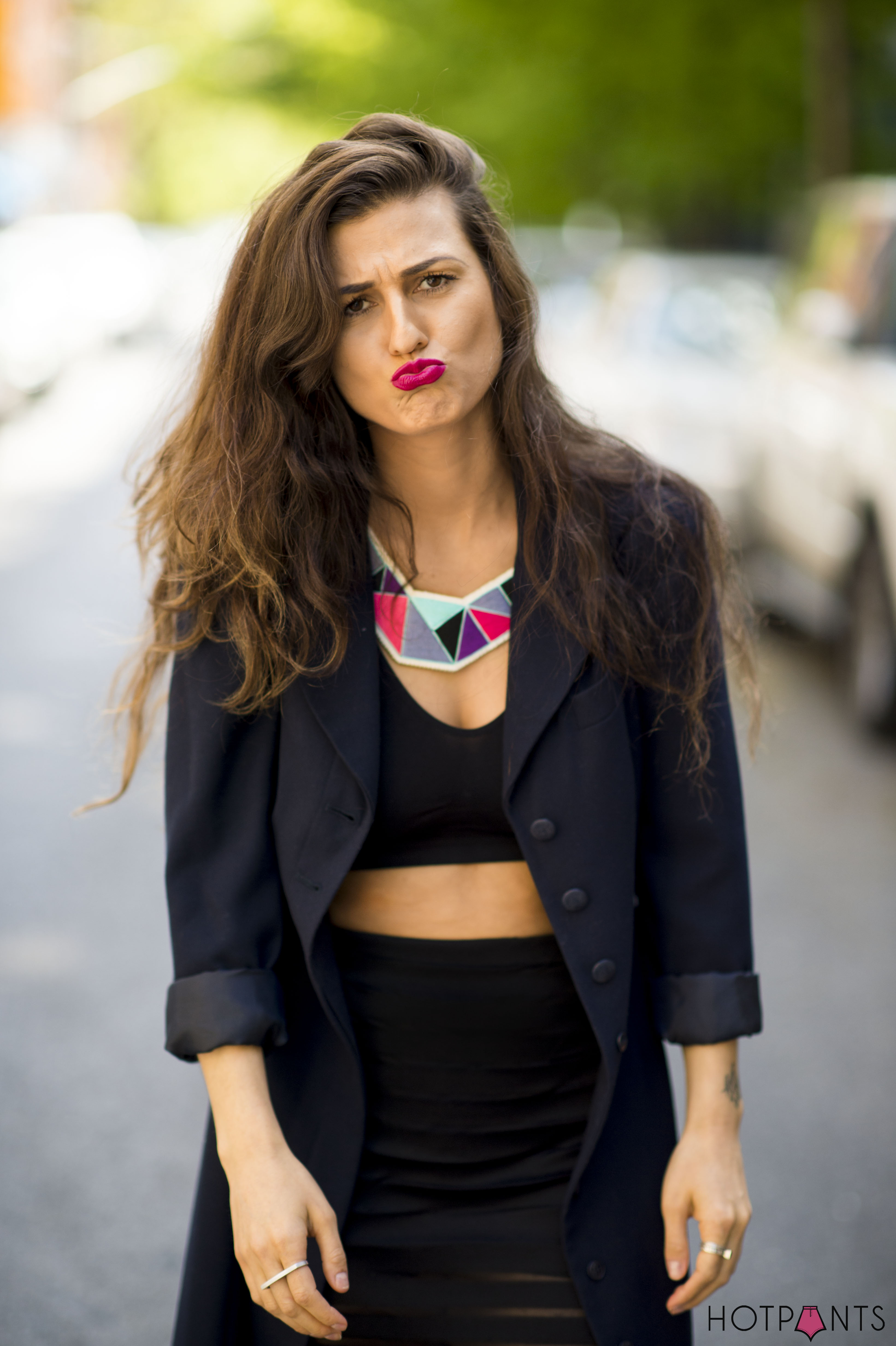 And you're in luck!!!
Astrid has an Etsy store – AnAstridEndeavor.
You can even buy an almost identical piece to the one I'm wearing – here.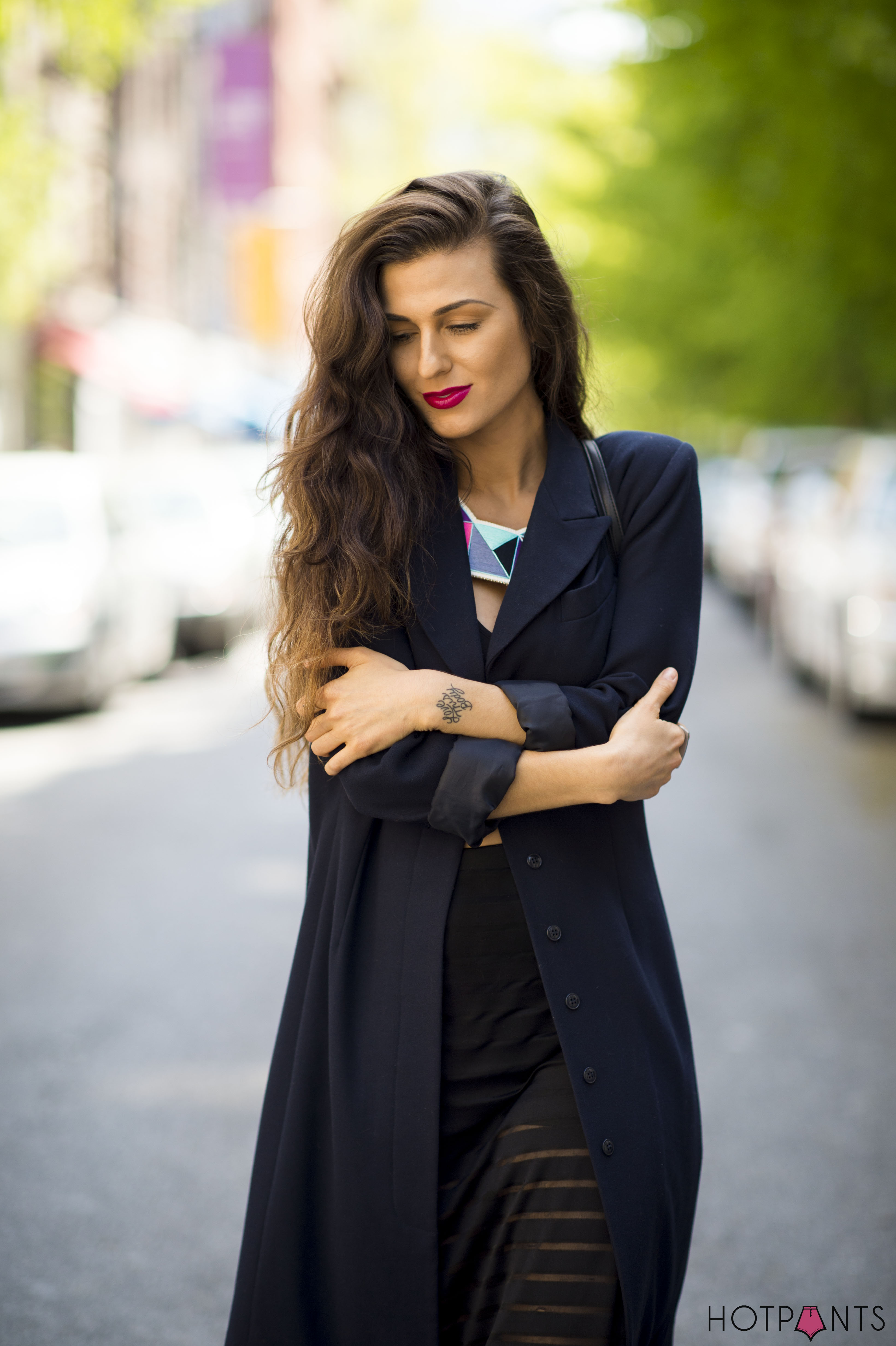 BUT I PROMISE YOU THIS IS NOT PAYOLA!!!!!!!!
I'M NOT THAT KIND OF BLOGGER!!!!!!!!!!!!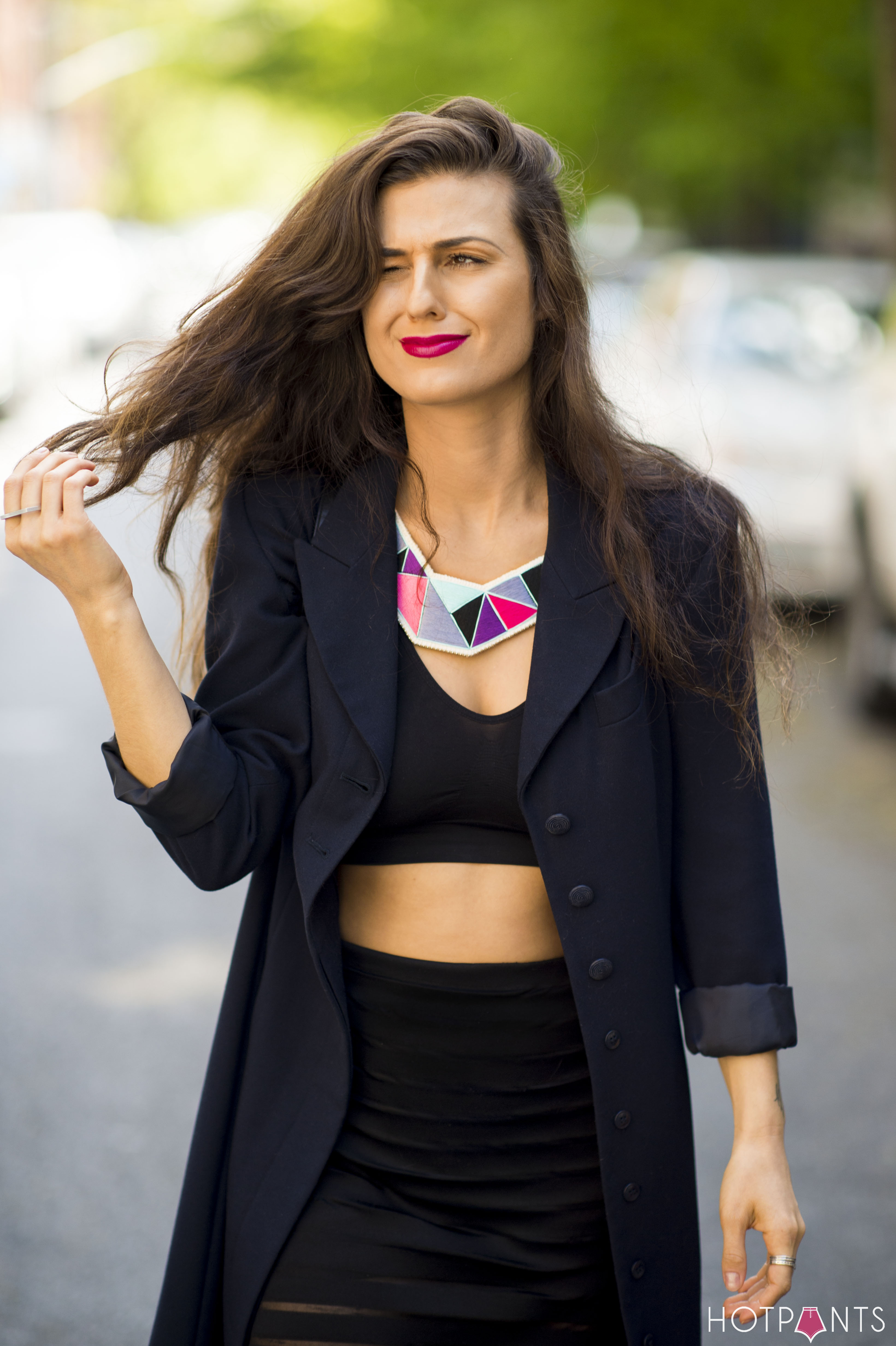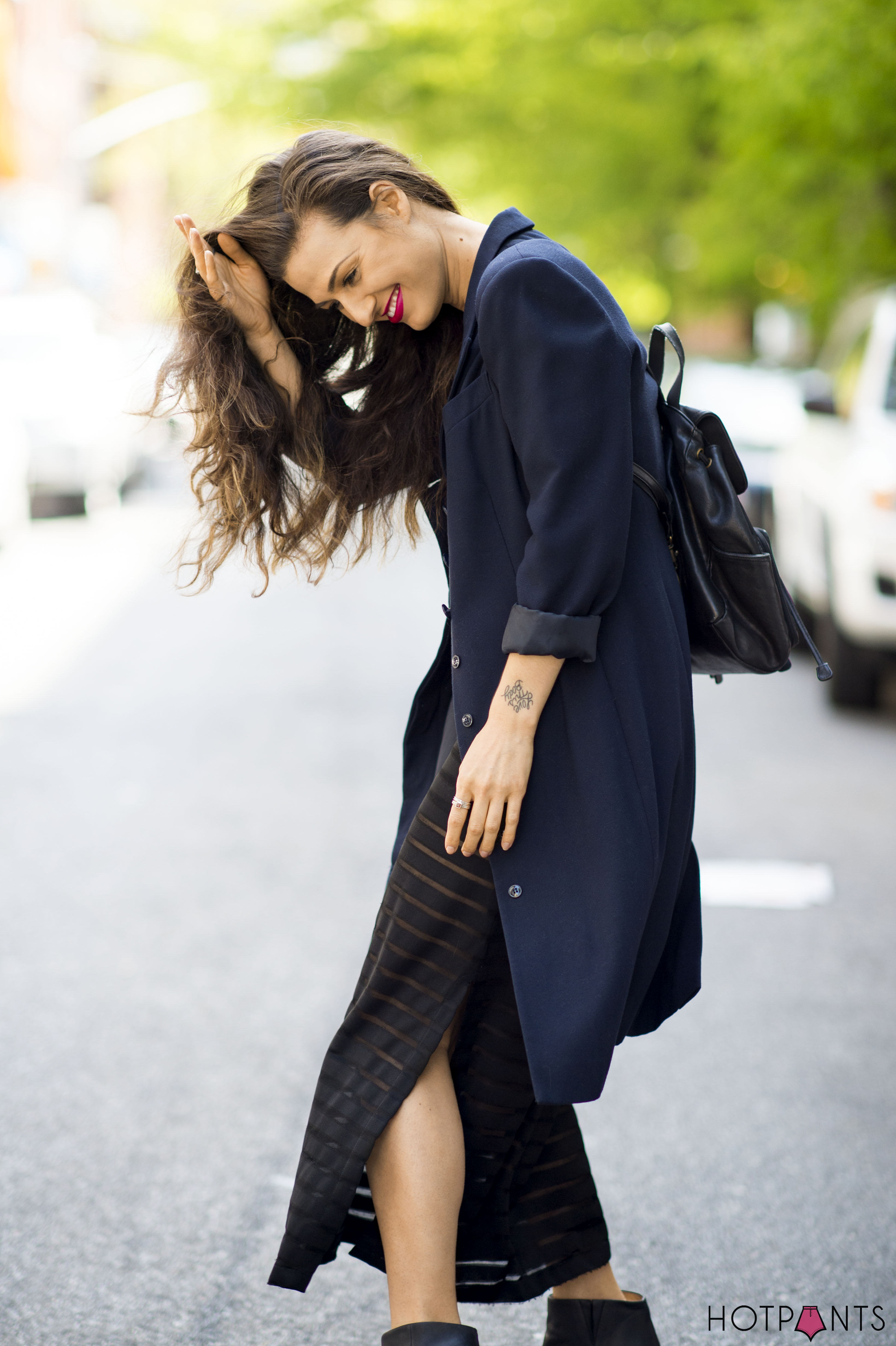 Ugh, don't even get me started on the business of blogging…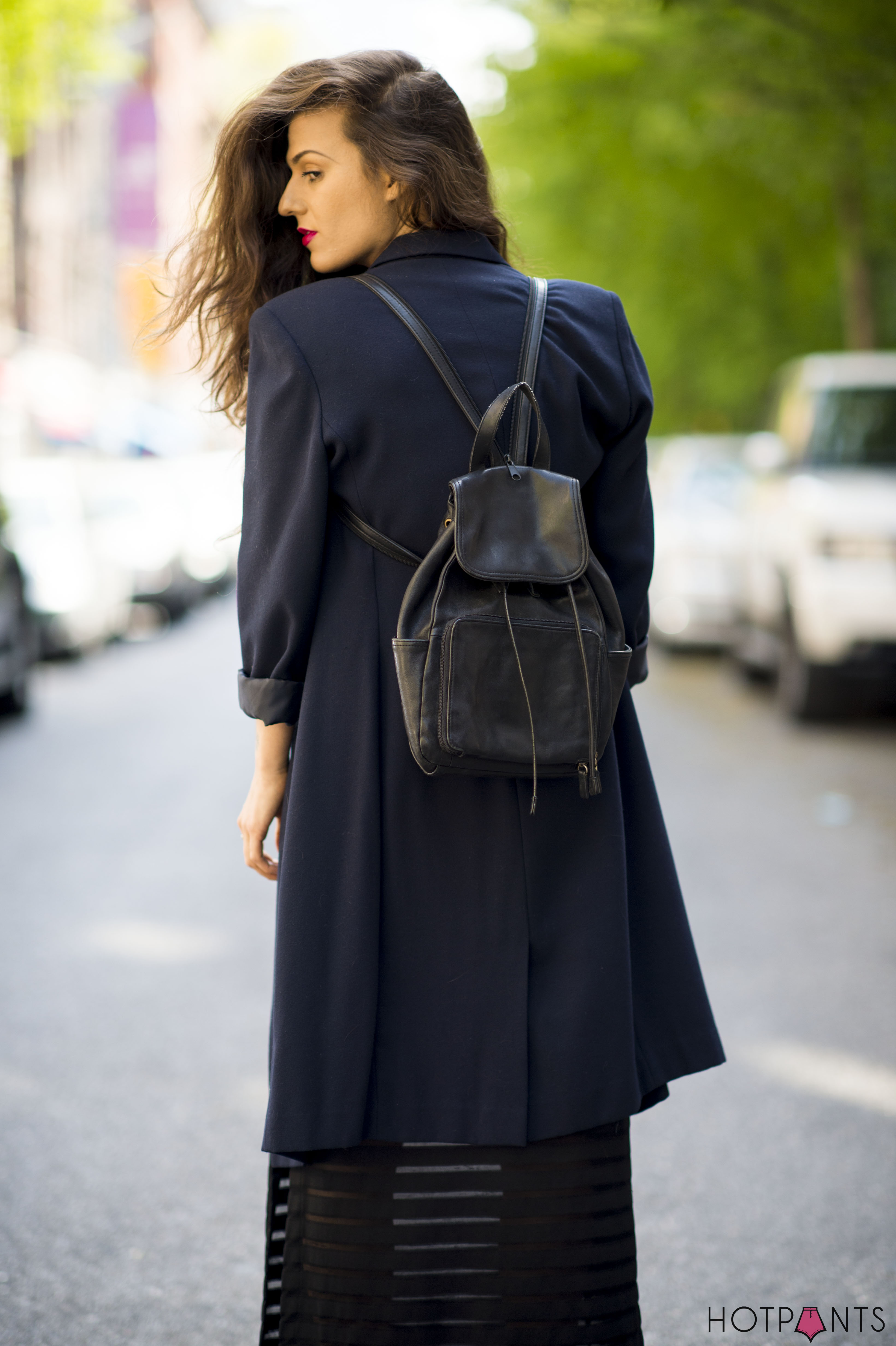 Everything is bullshit. Don't believe the hype…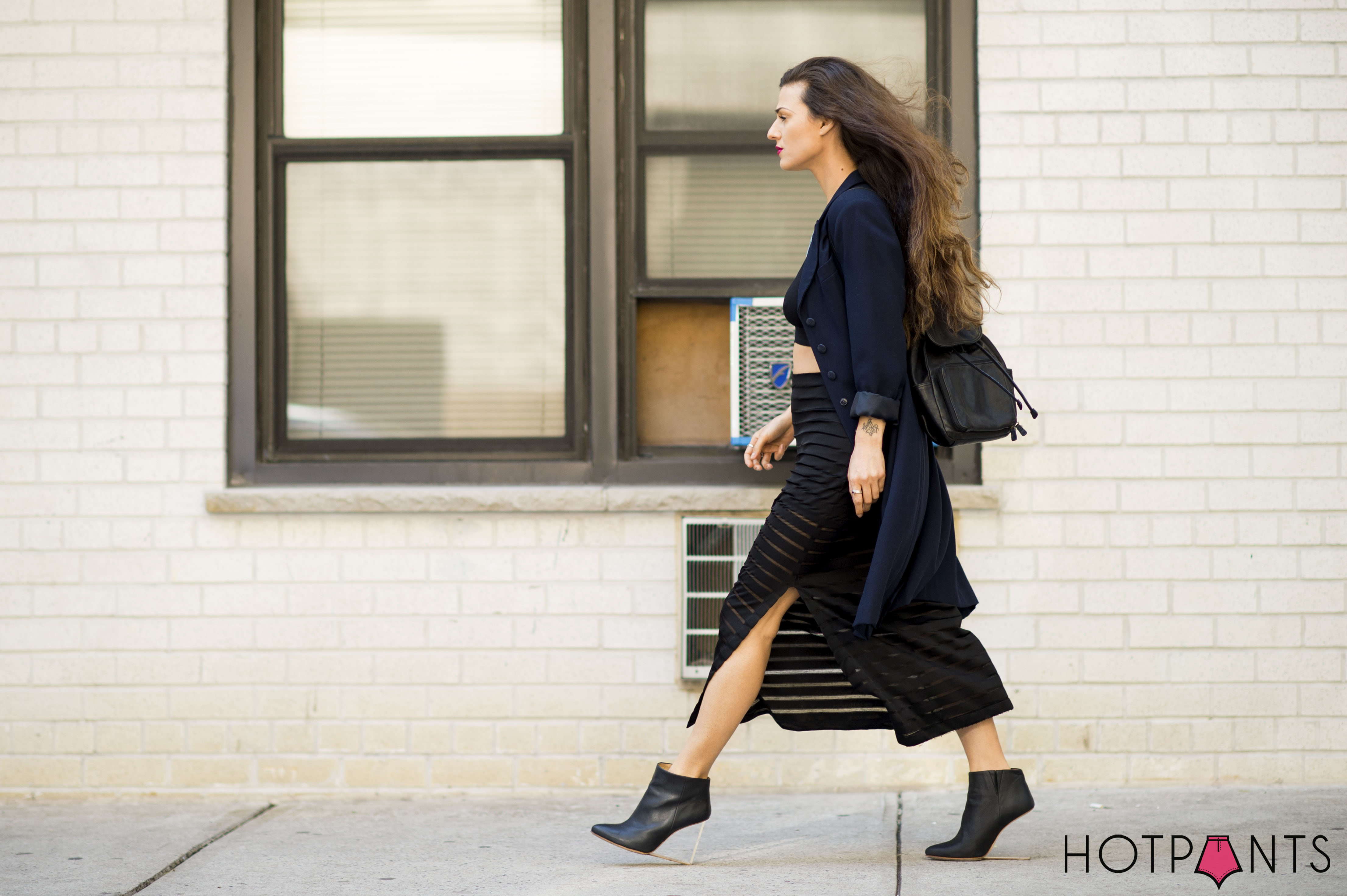 Except on Do The Hotpants.
Believe The Hotpants Hype!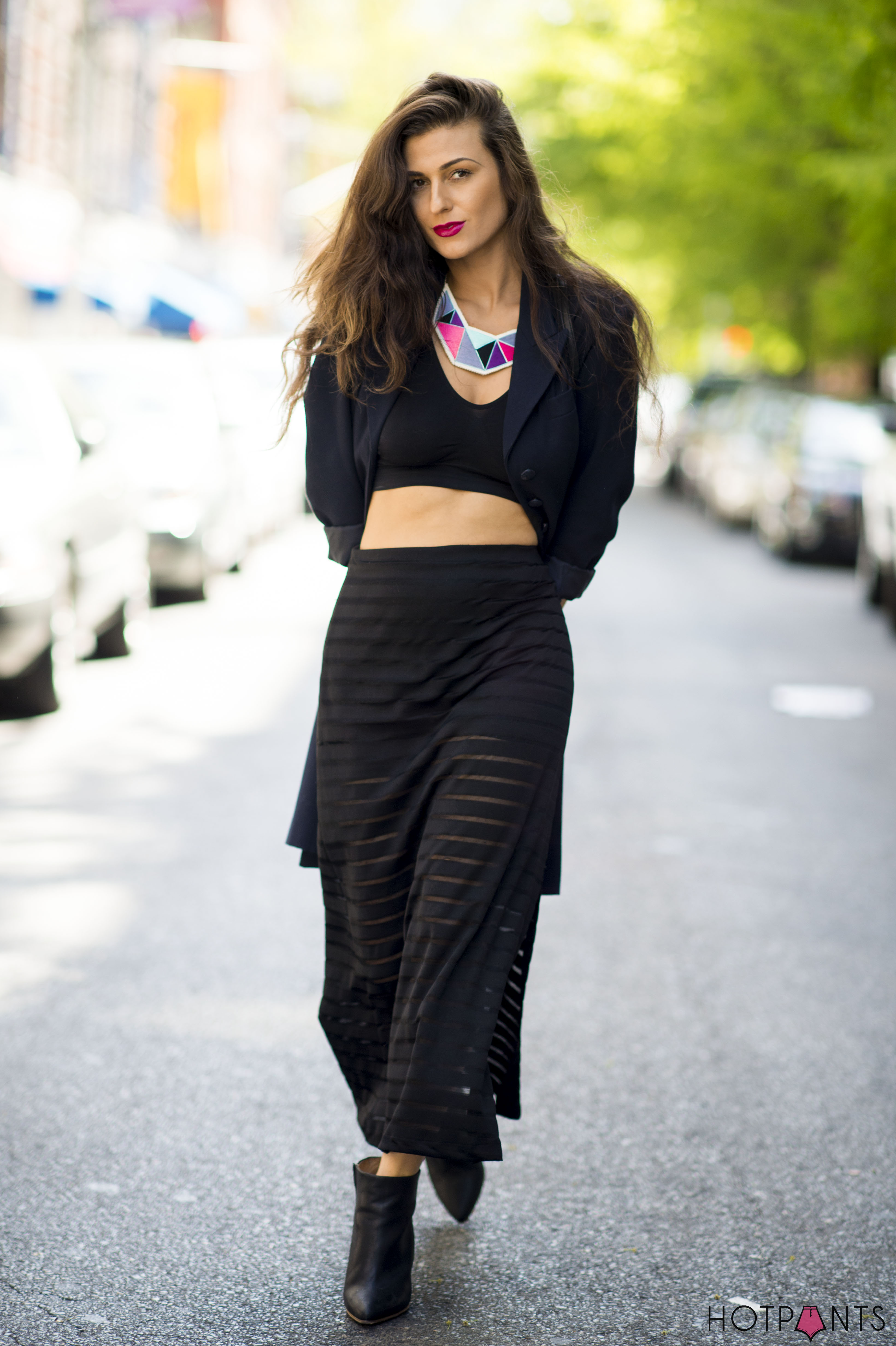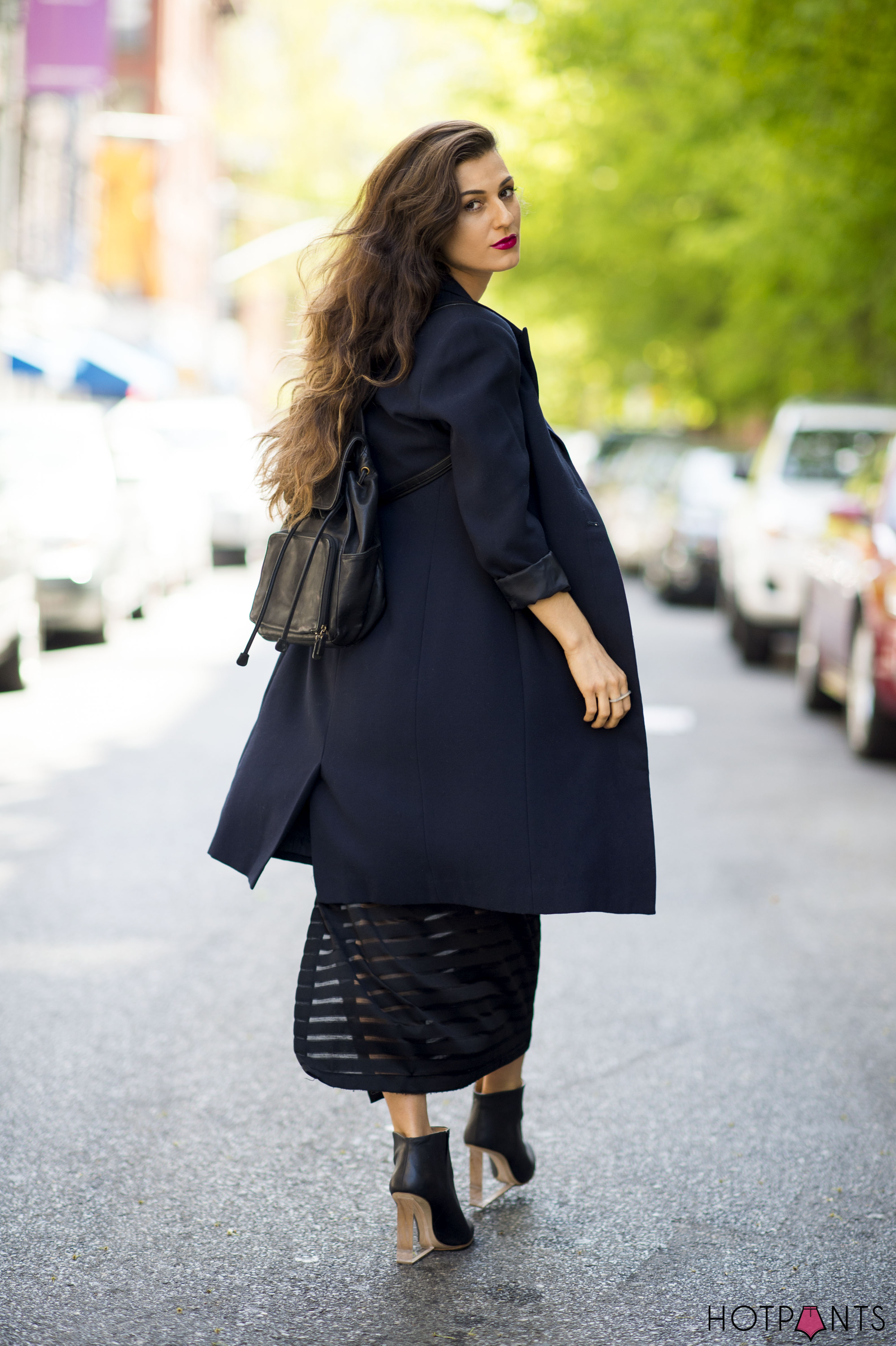 LATER DUDES,
XX-HOTPANTS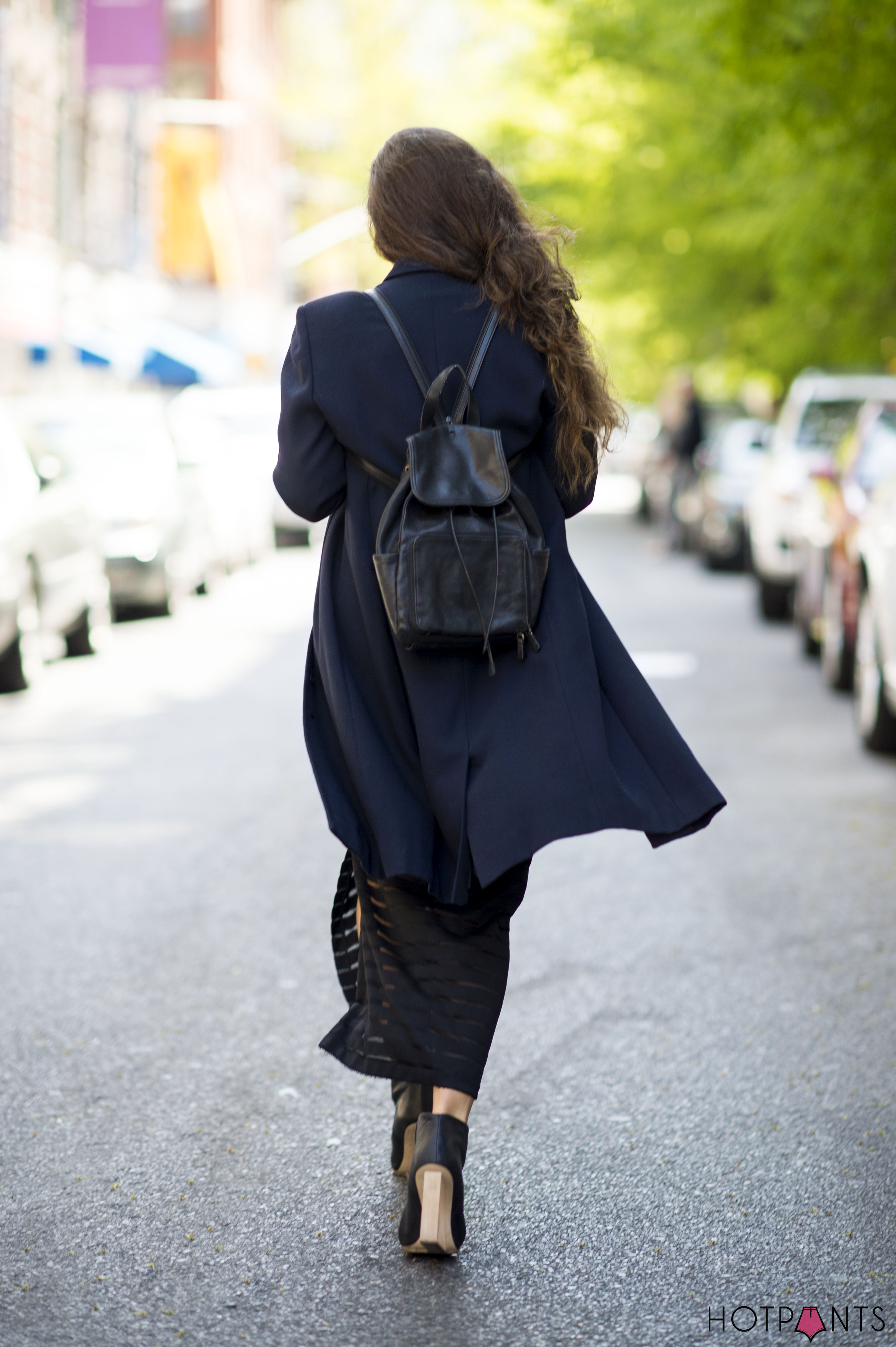 Wearing
Lipstick : Loréal Forever Fuschia / Skirt and Backpack : Vintage / Shorts and Top : American Apparel / Jacket : Vintage Yves Saint Laurent (also worn here) / Boots : Margiela x H&M / Necklace : An Astrid Endeavor
Photography : Adam Katz Sinding
_________________________________________
Follow Hotpants