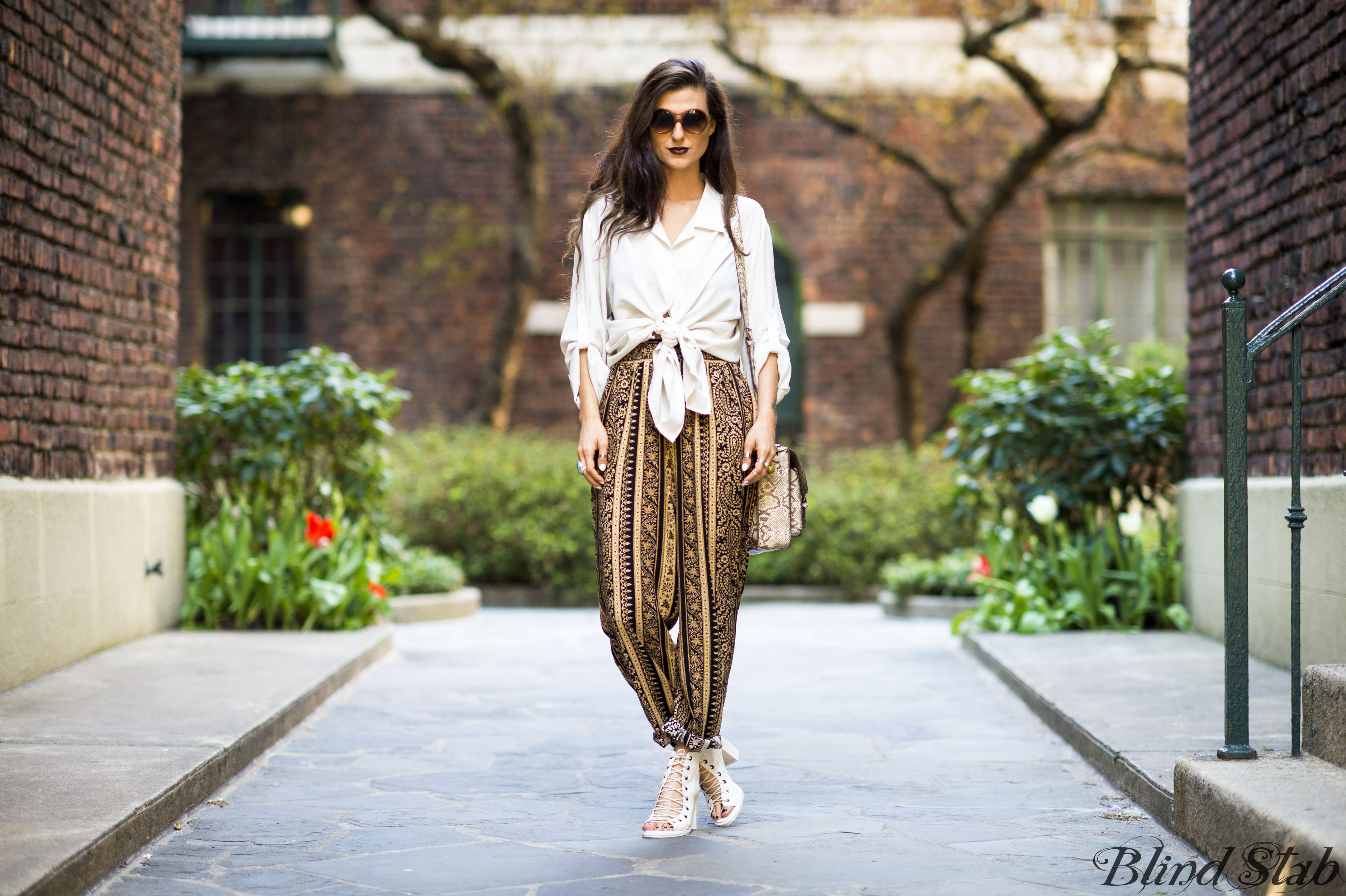 These are handmade pajama pants from the 90's that I found at Goodwill.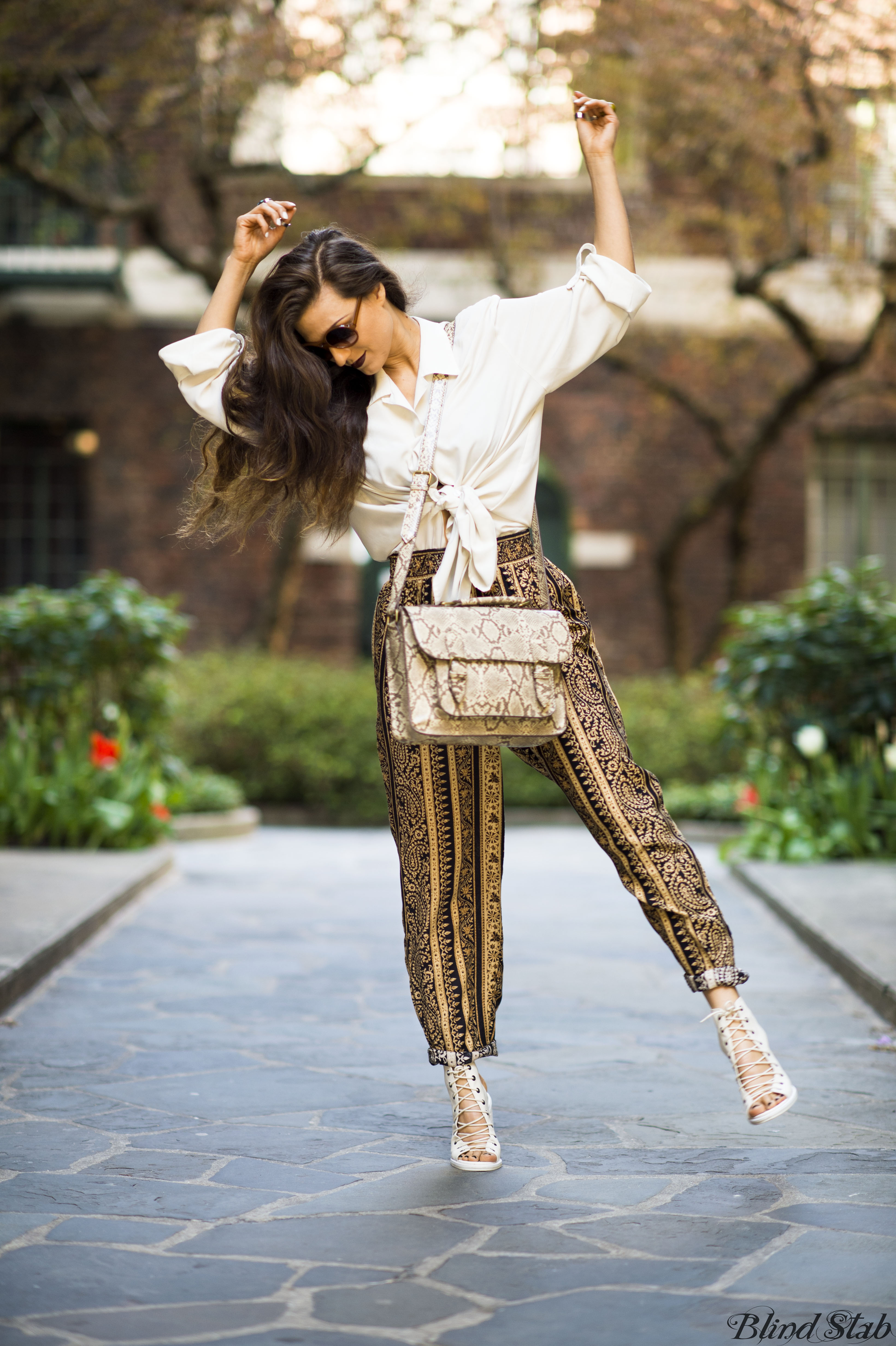 Some people call them "hammer pants."
Others call them "crazy pants."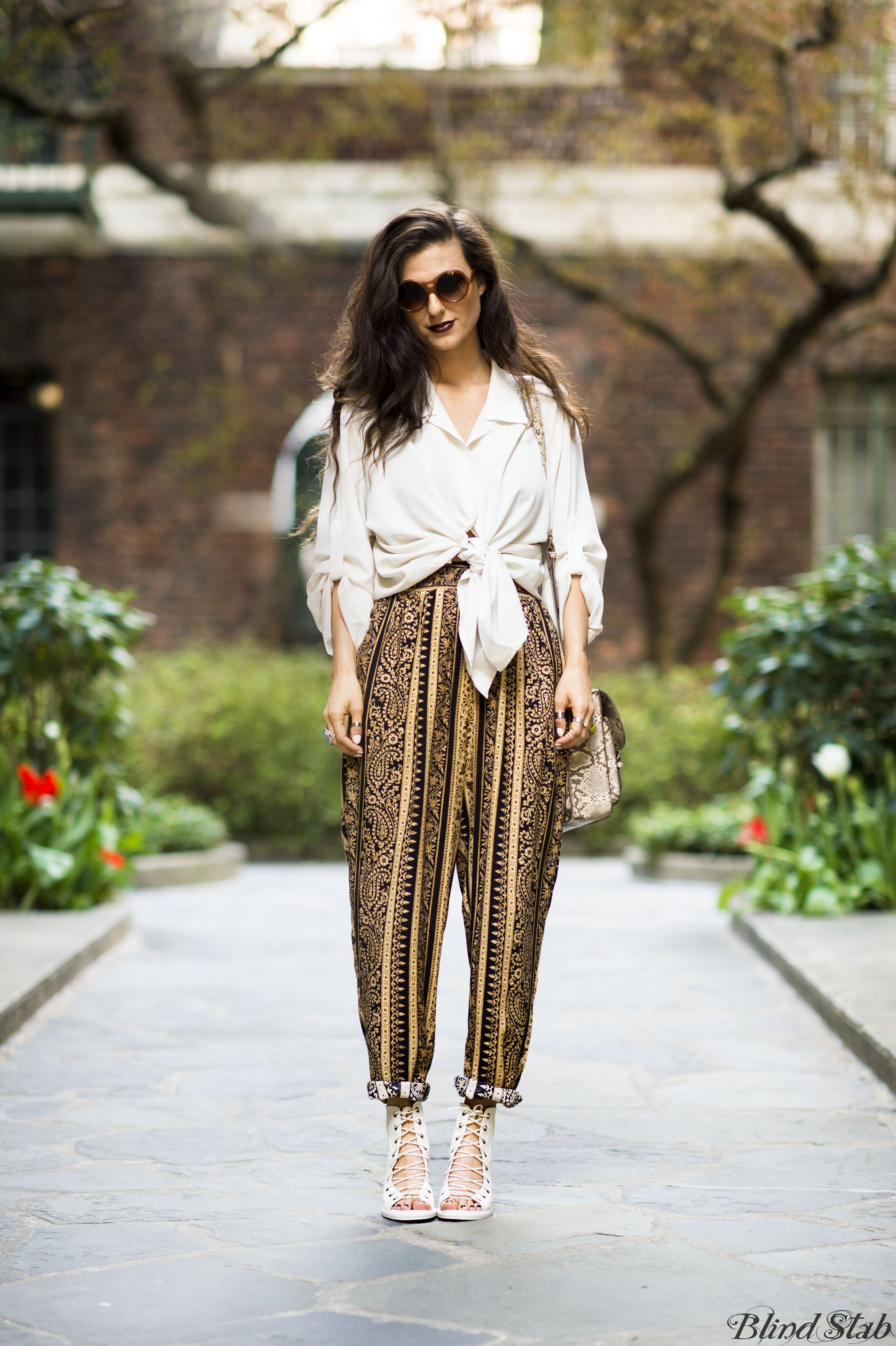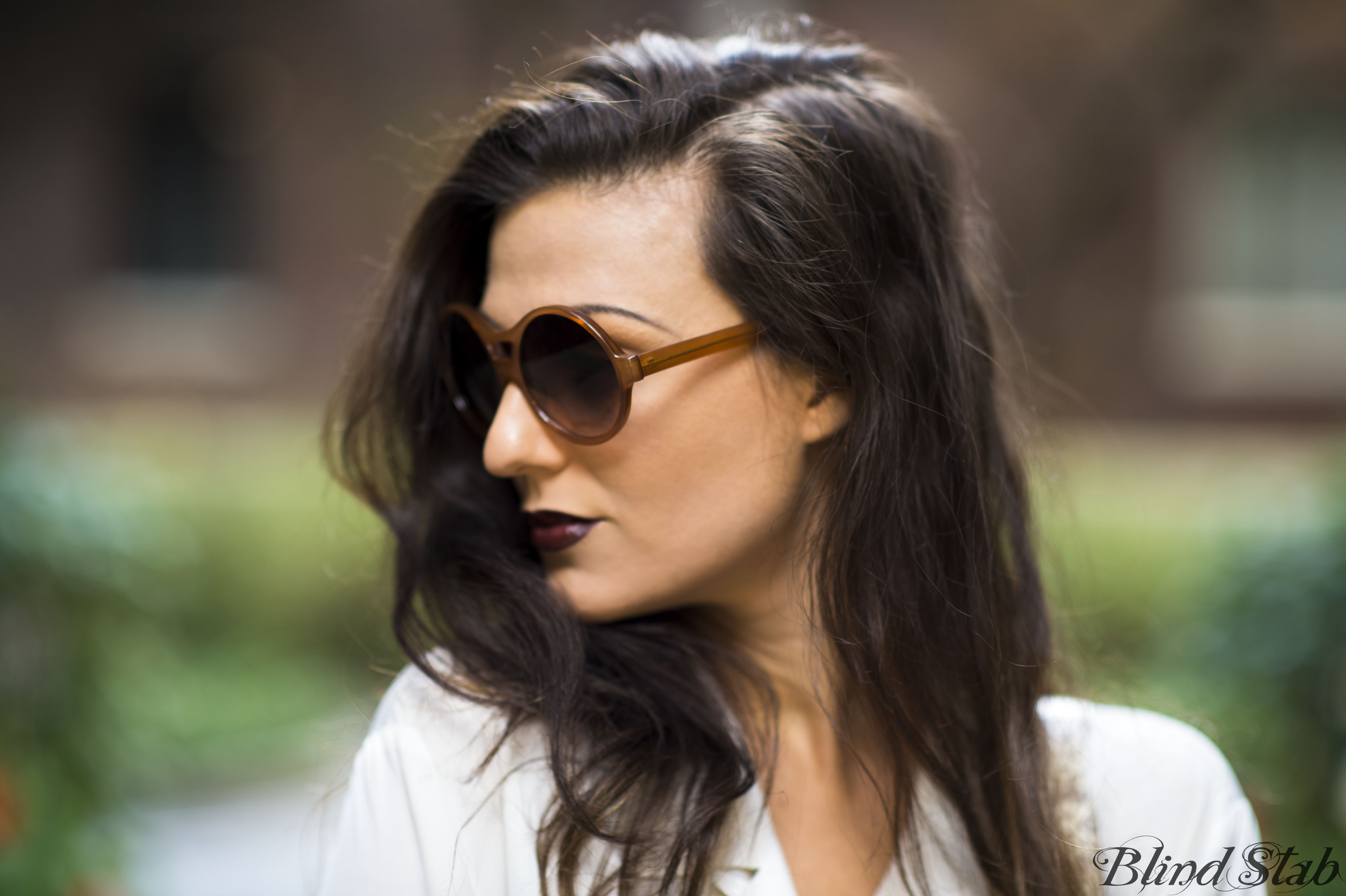 I call them "high waisted stretchy pajama pants perfect for those days I wake up and 'accidentally' eat a pint of ice cream for breakfast."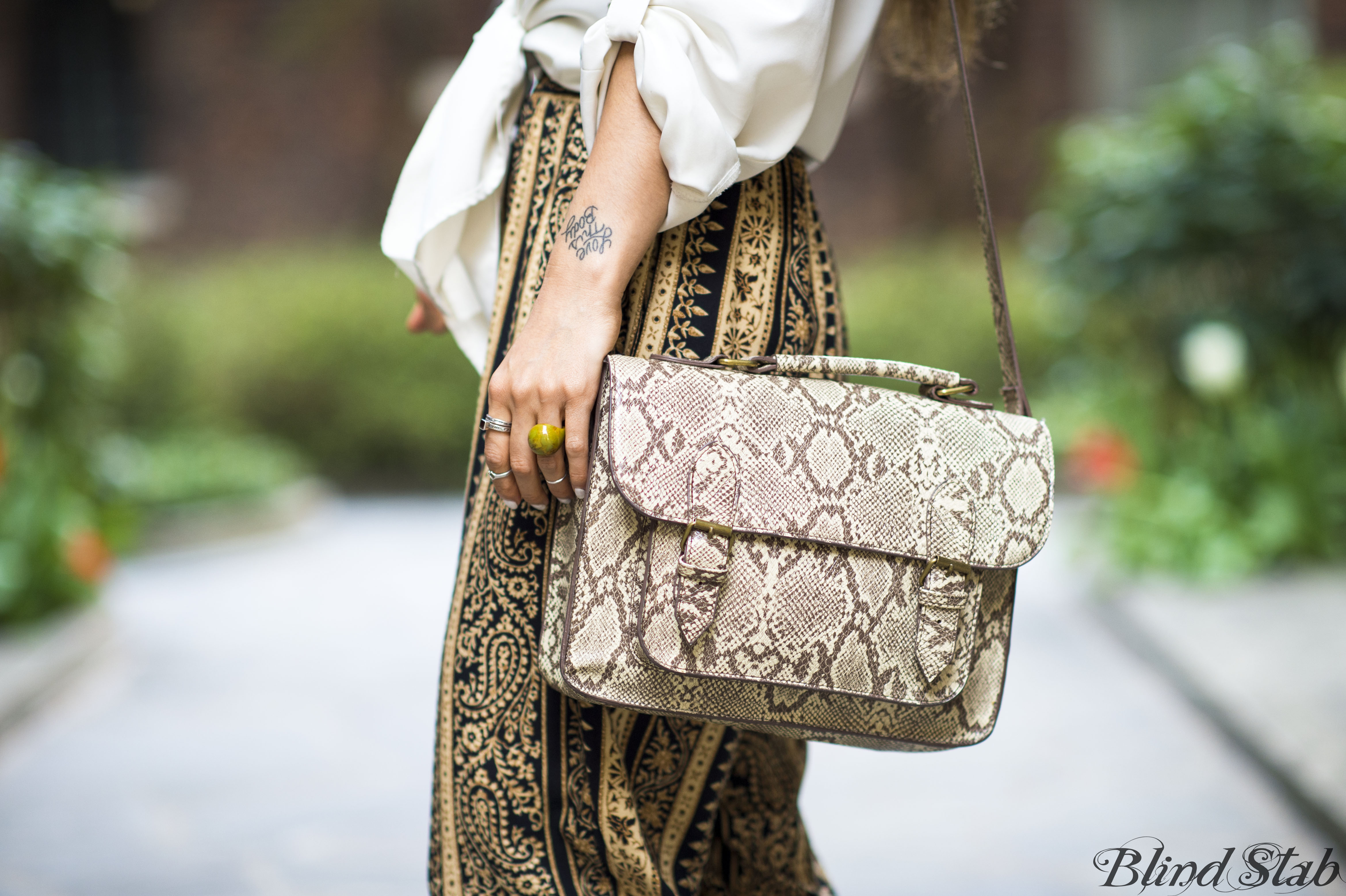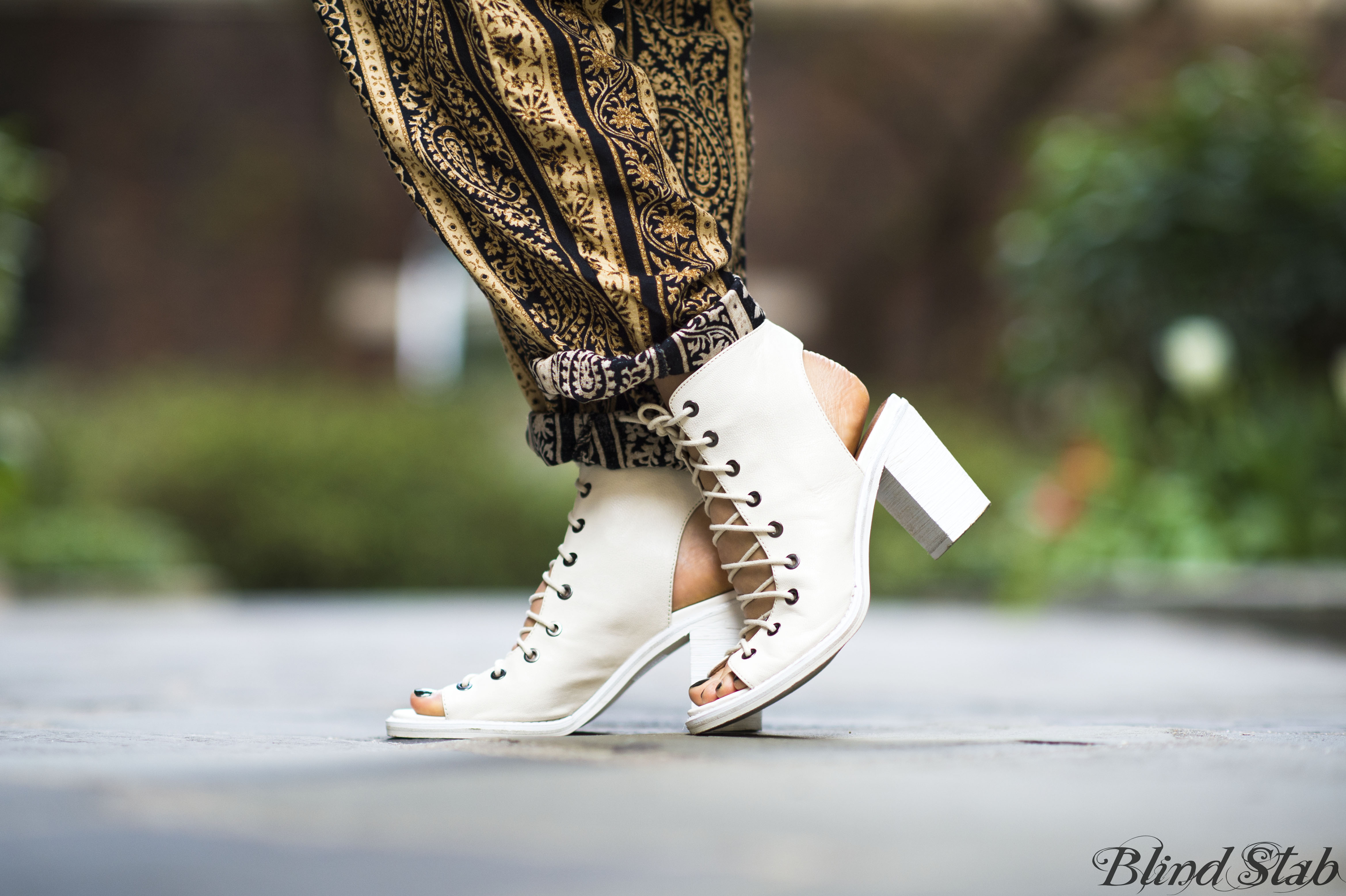 Speaking of ice cream. Have you guys tried that Ben n' Jerry's Peanut Butter and Banana Greek Frozen Yogurt?
It's TOO delicious.
You're welcome.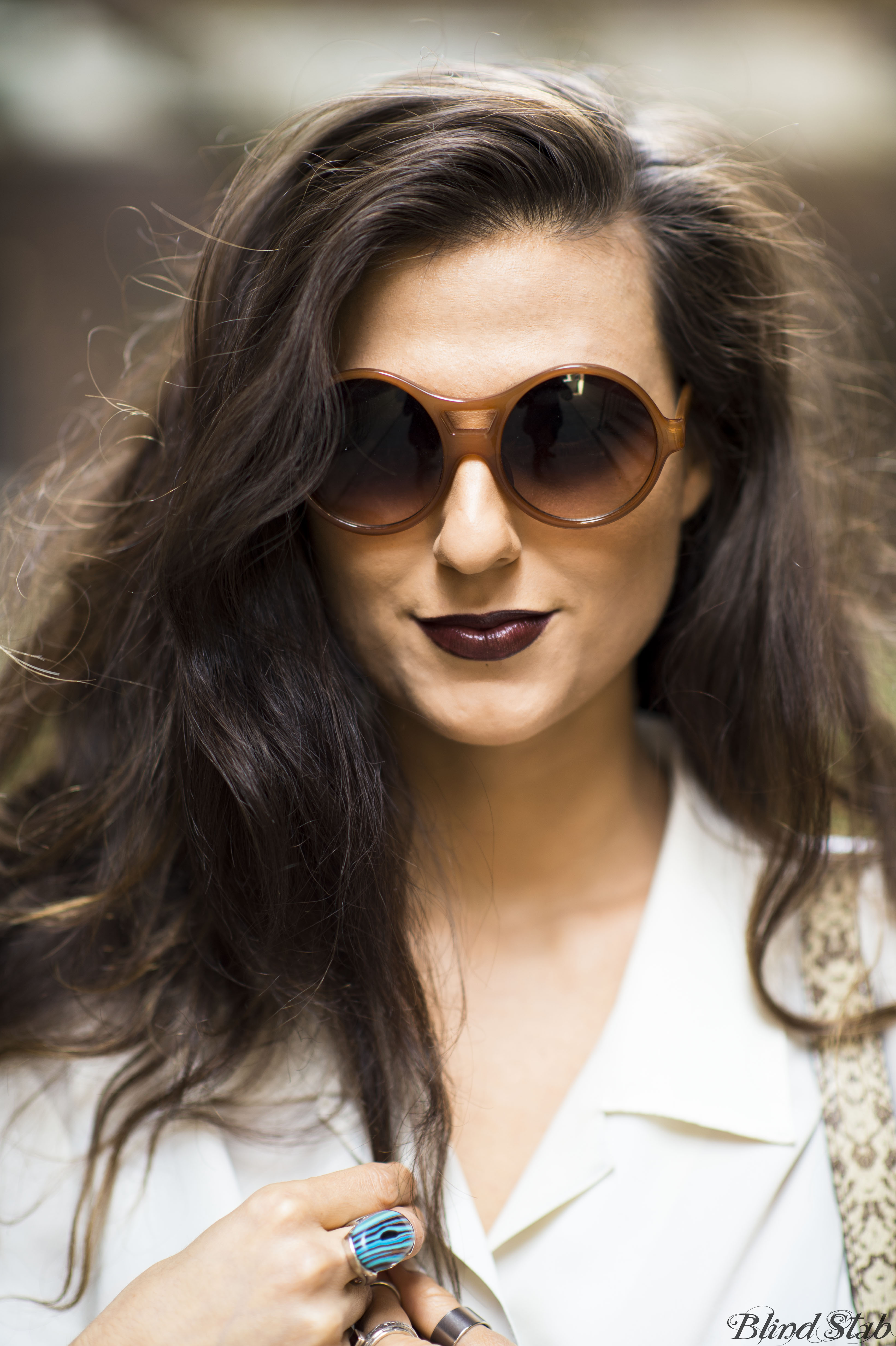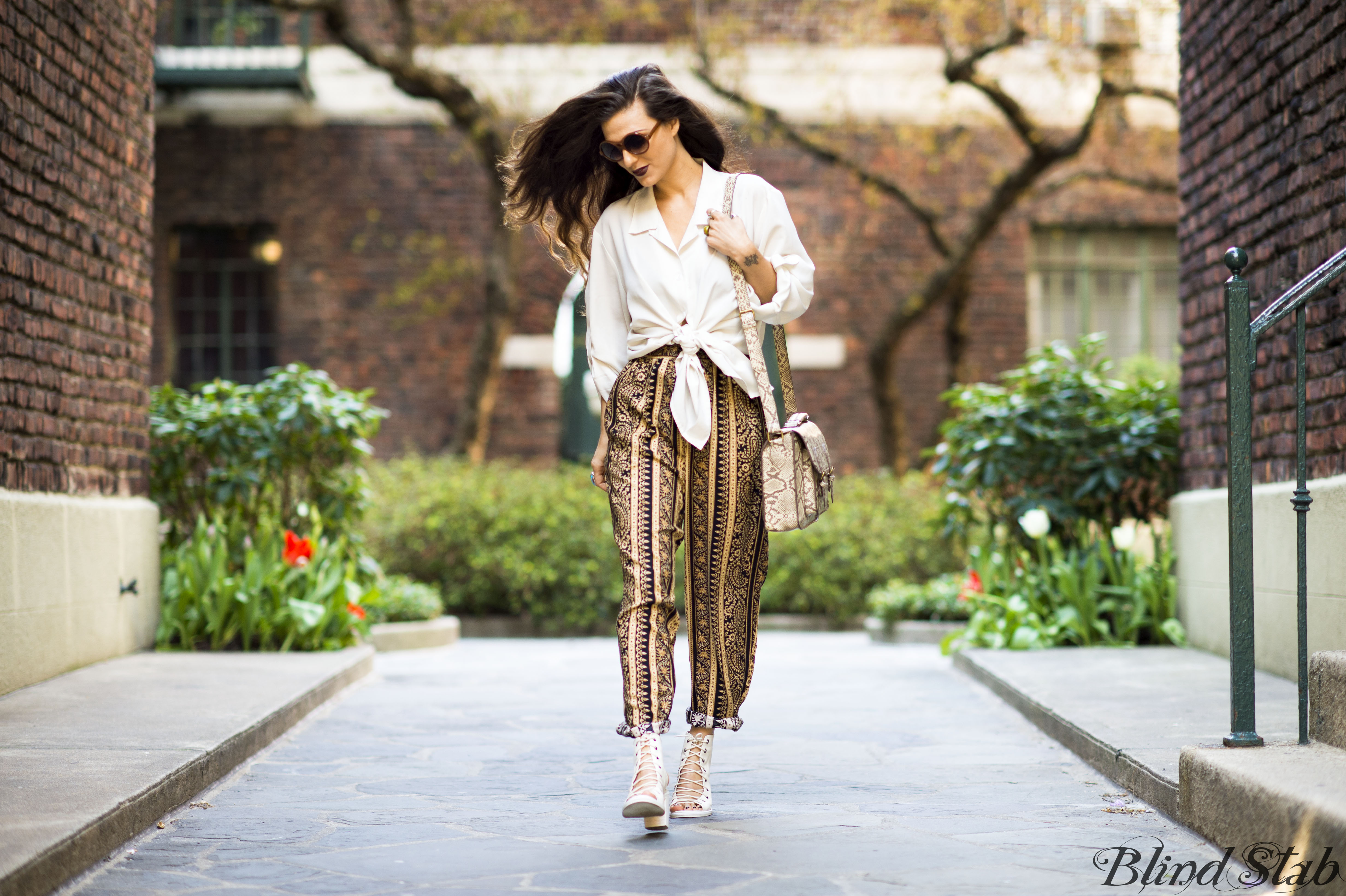 Burning off ice cream calories by leaping off stairs (over and over and over and over again).
Really dark lipstick looks awesome when contrasting with lighter clothes unless one wants to eat/drink/kiss/laugh/talk.
You should have seen my coffee cup after we shot this. It looked like like somebody pooped on the lid.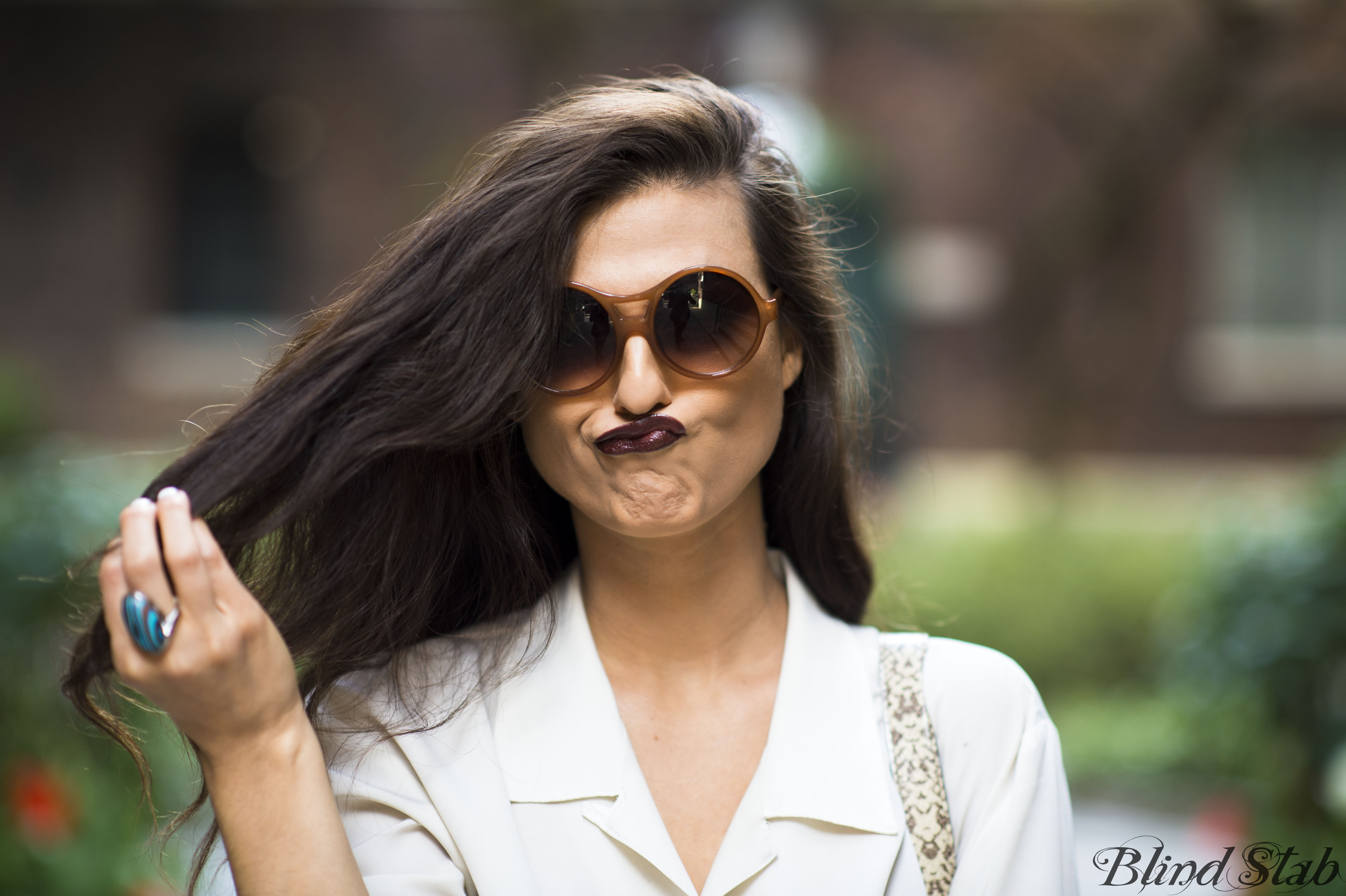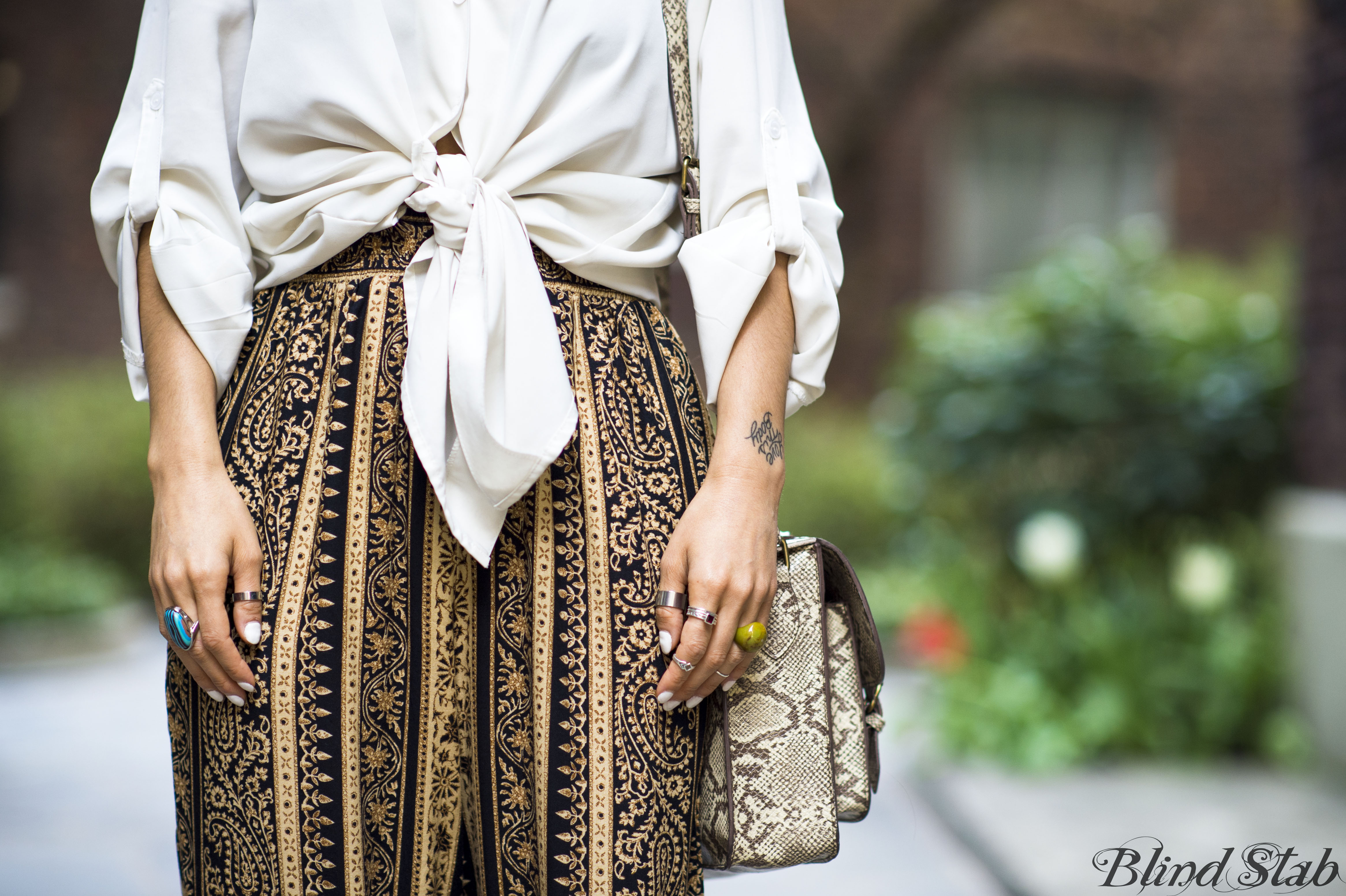 This lipstick right here?
This shit's a REAL manrepeller.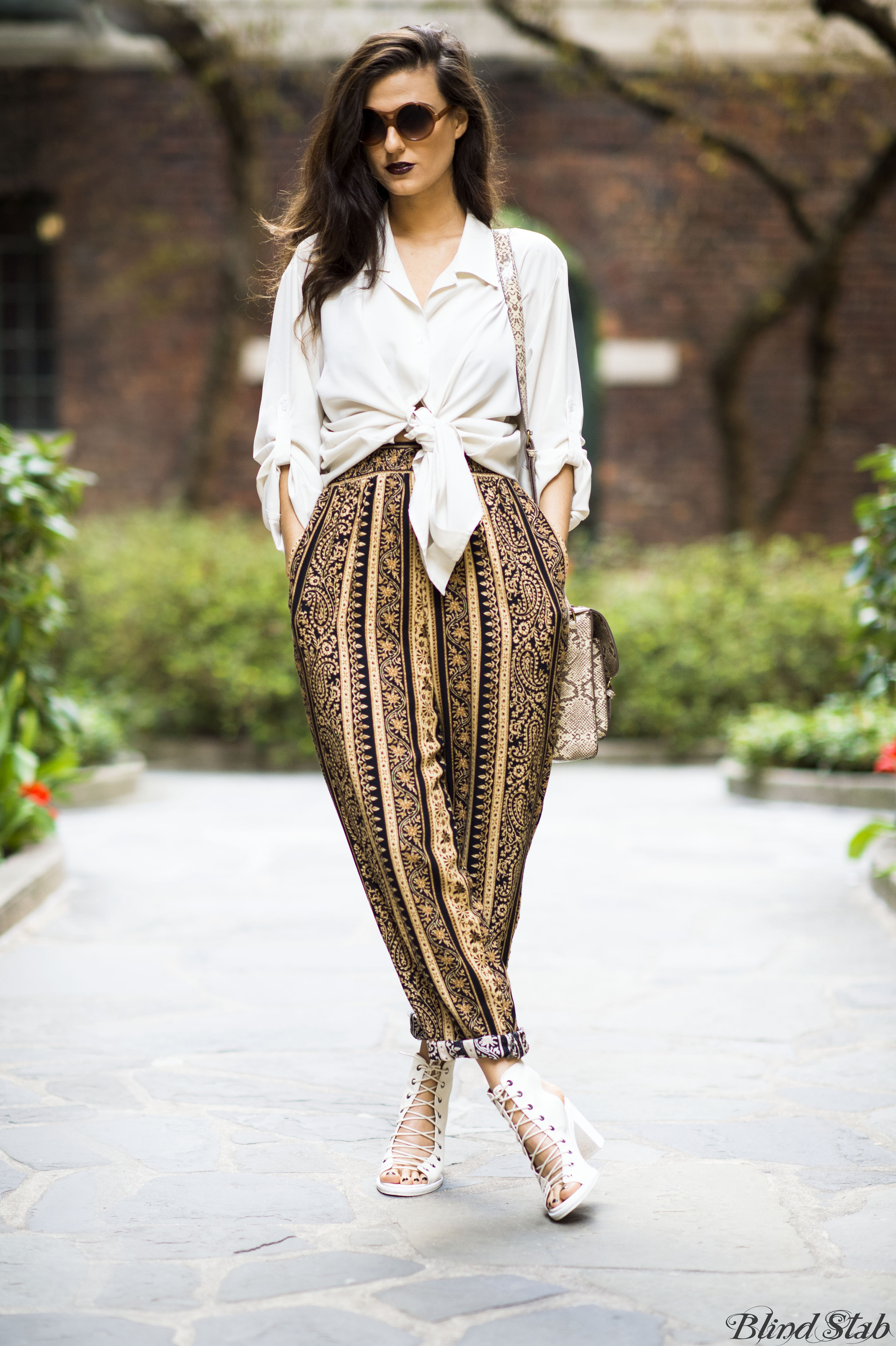 LATER DUDES XX-DANA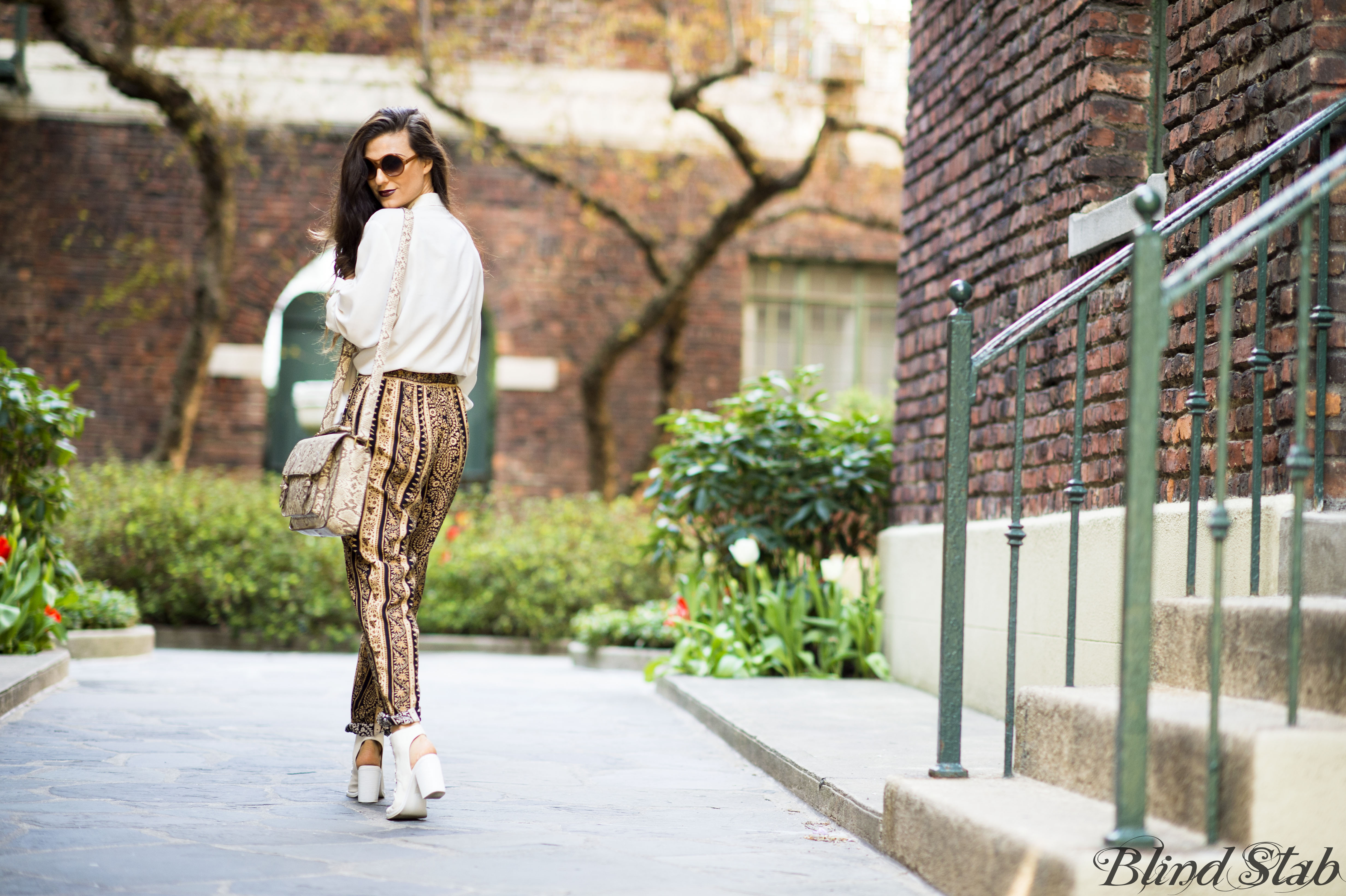 Wearing
Lipstick : MAC Film Noir / Pants and Blouse : Vintage / Sandals : Jeffrey Campbell / Purse : Urban Outfitters / Sunglasses : AOK for OAK
Photography : Adam Katz Sinding
_________________________________________
Follow Hotpants