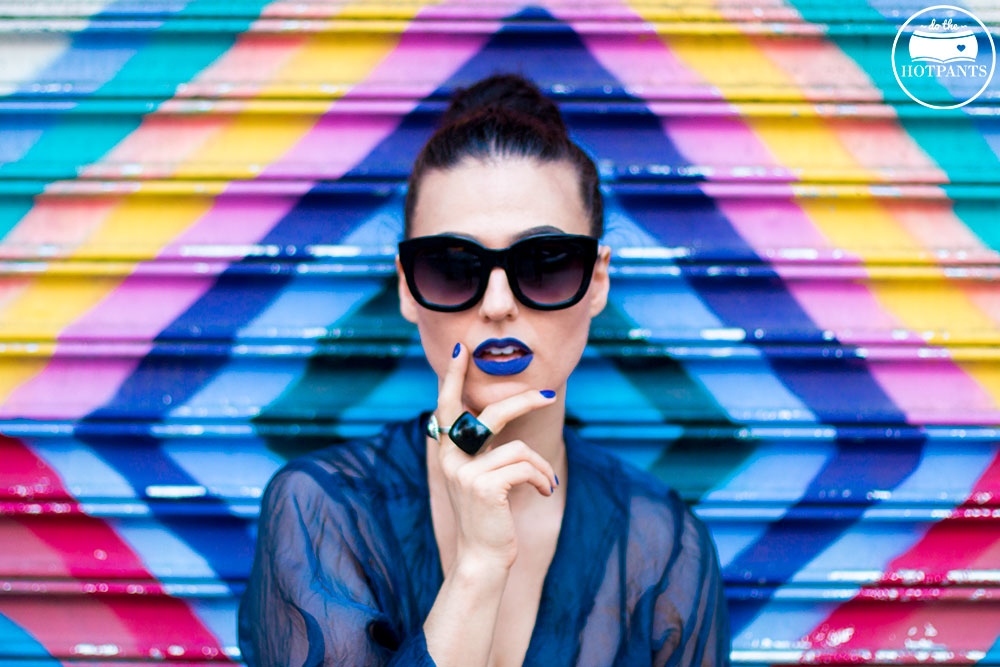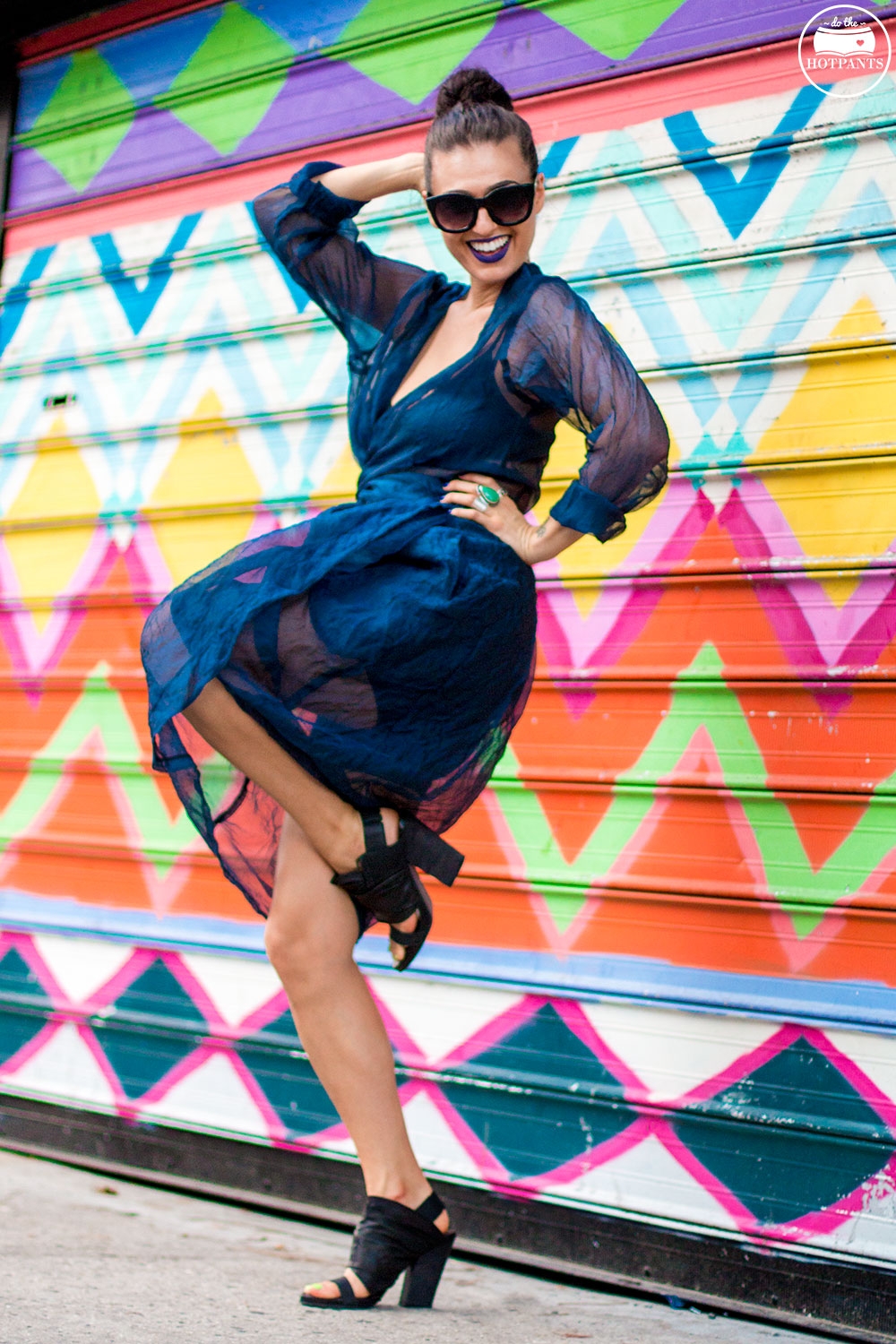 I am sooooo excited to post these pictures, for MULTIPLE reason.
One reason?
BLUE LIPSTICK!!!!!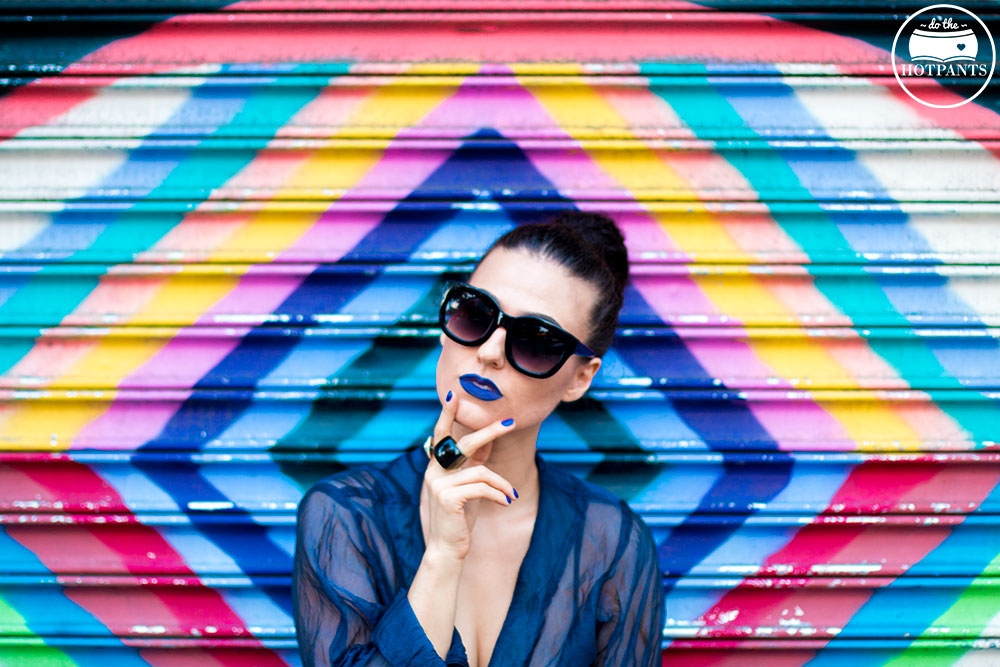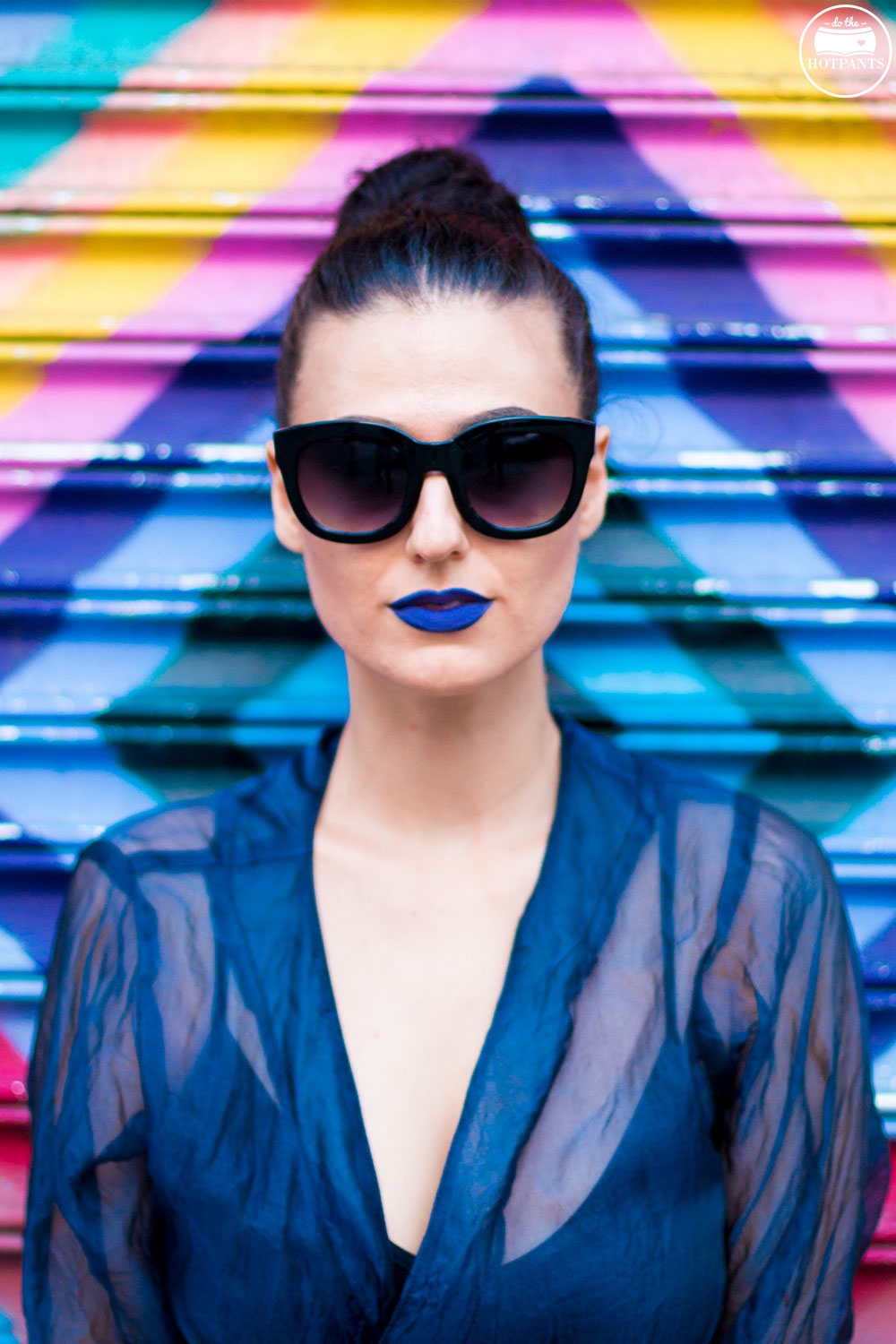 I've been feeling the "Blue Lipstick Trend" that's happening lately.
Although I went Blue back in 2012. way before it was cool on Instagram.
Remember this post,
Blue Lipstick & Cats That Don't Give A Shit
????
Well anyways, my point is that I'm happy blue lipstick is getting popular. I was actually able to buy it from MAC this time instead of from the 99¢ store where I buy toilet paper and wine glasses.
(lol Spree gave me his guitar to hold)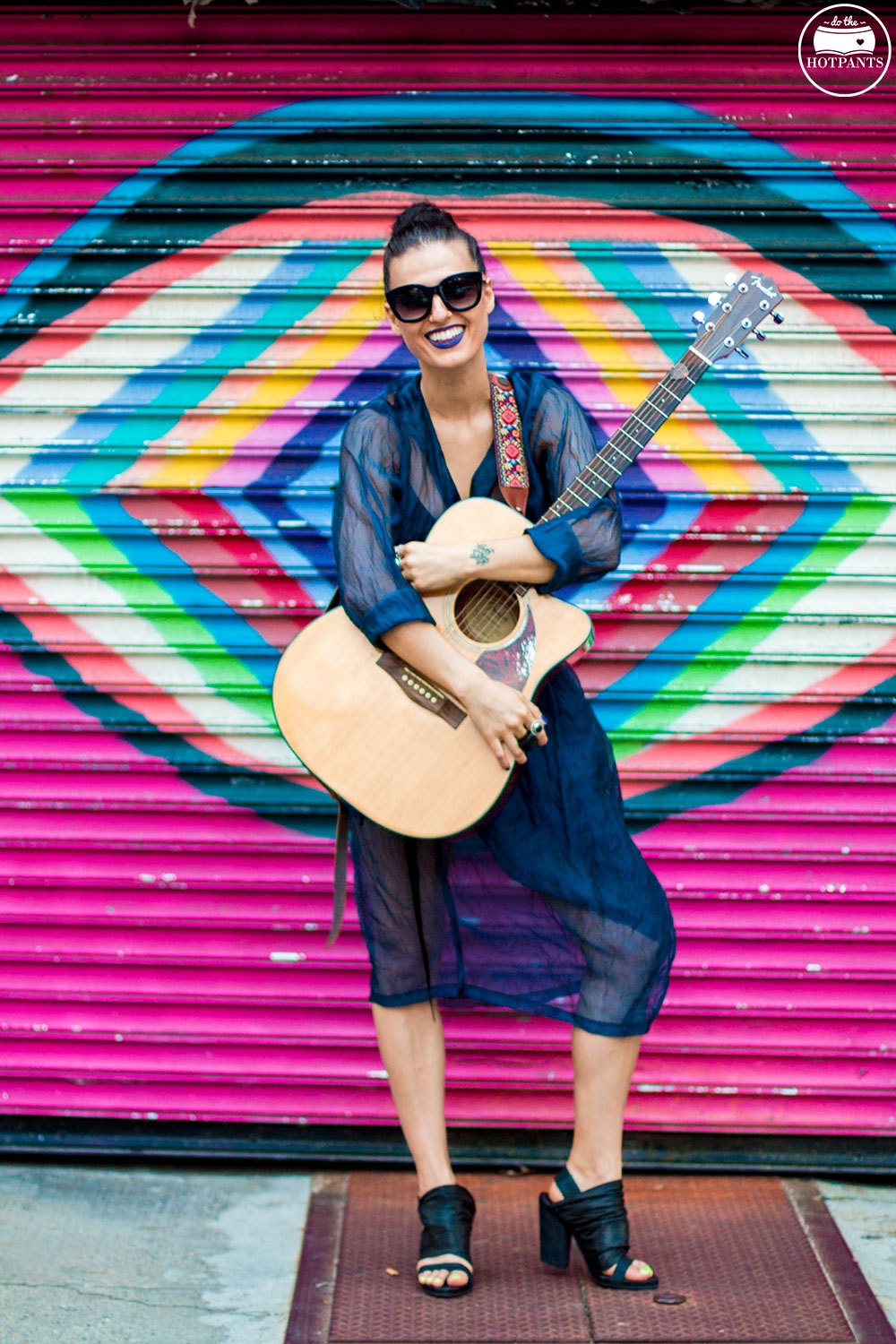 Another reason I'm so excited for this post?
AMAZING GRAFFITI IS AMAZING!!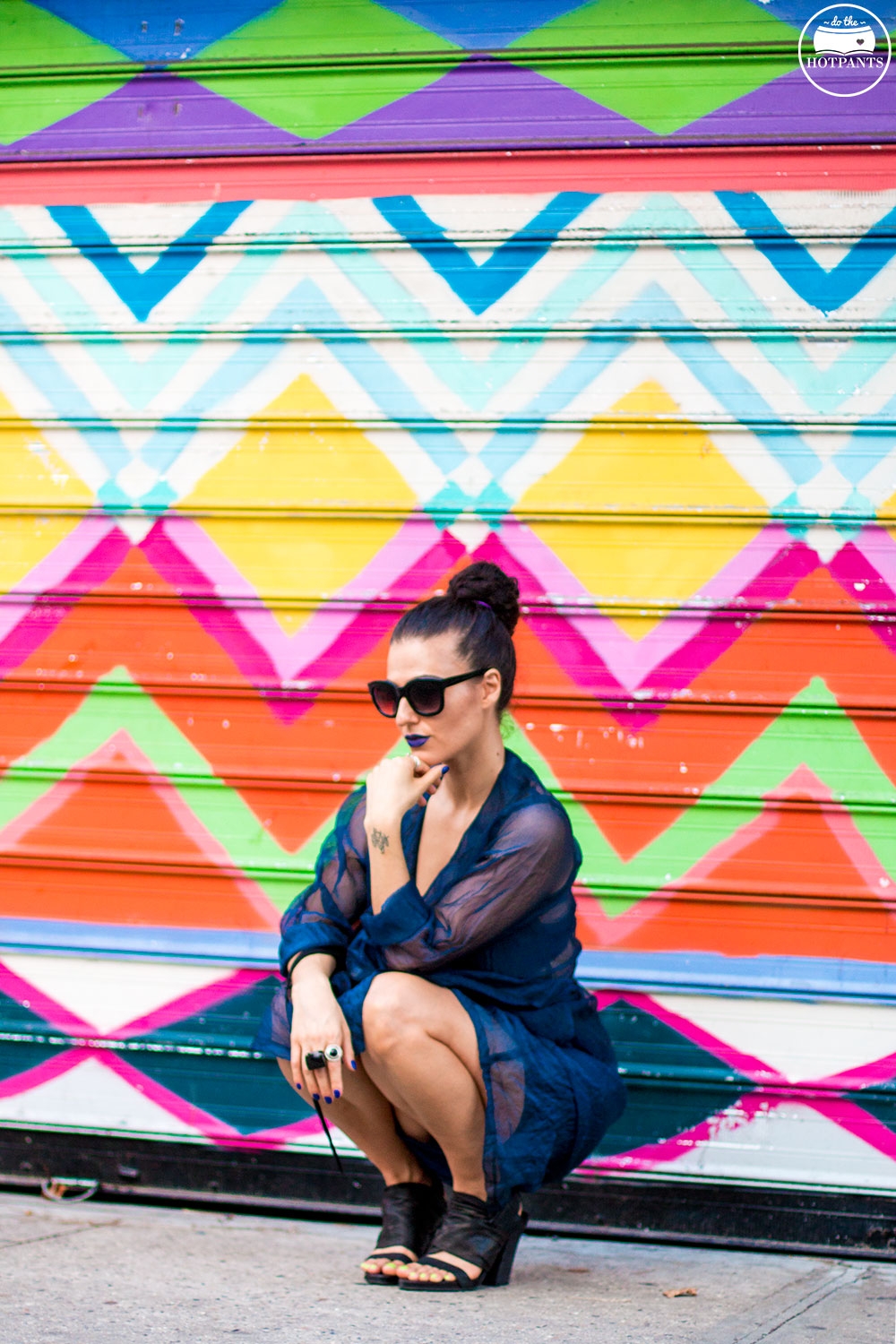 Spree and I shot in his neighborhood of Bed-Stuy, Brooklyn this weekend, and we found some incredible wall art right next to his brownstone apartment.
Other than hauling a TON of clothes to Brooklyn for the weekend to stay with Spree, I love shooting outside the city.
Where I live in Soho is extremely busy on the weekends. It's the shopping district with all the high-street stores like H&M and Topshop, as well as Prada, Marni, Chanel, etc. located 5 mins from my apartment.
Where Spree lives in Brooklyn is so different.
There's no tourists. There's no traffic.
There's no crowds of people stopping and staring at us while we're shooting for the blog.
It's a breath of fresh air.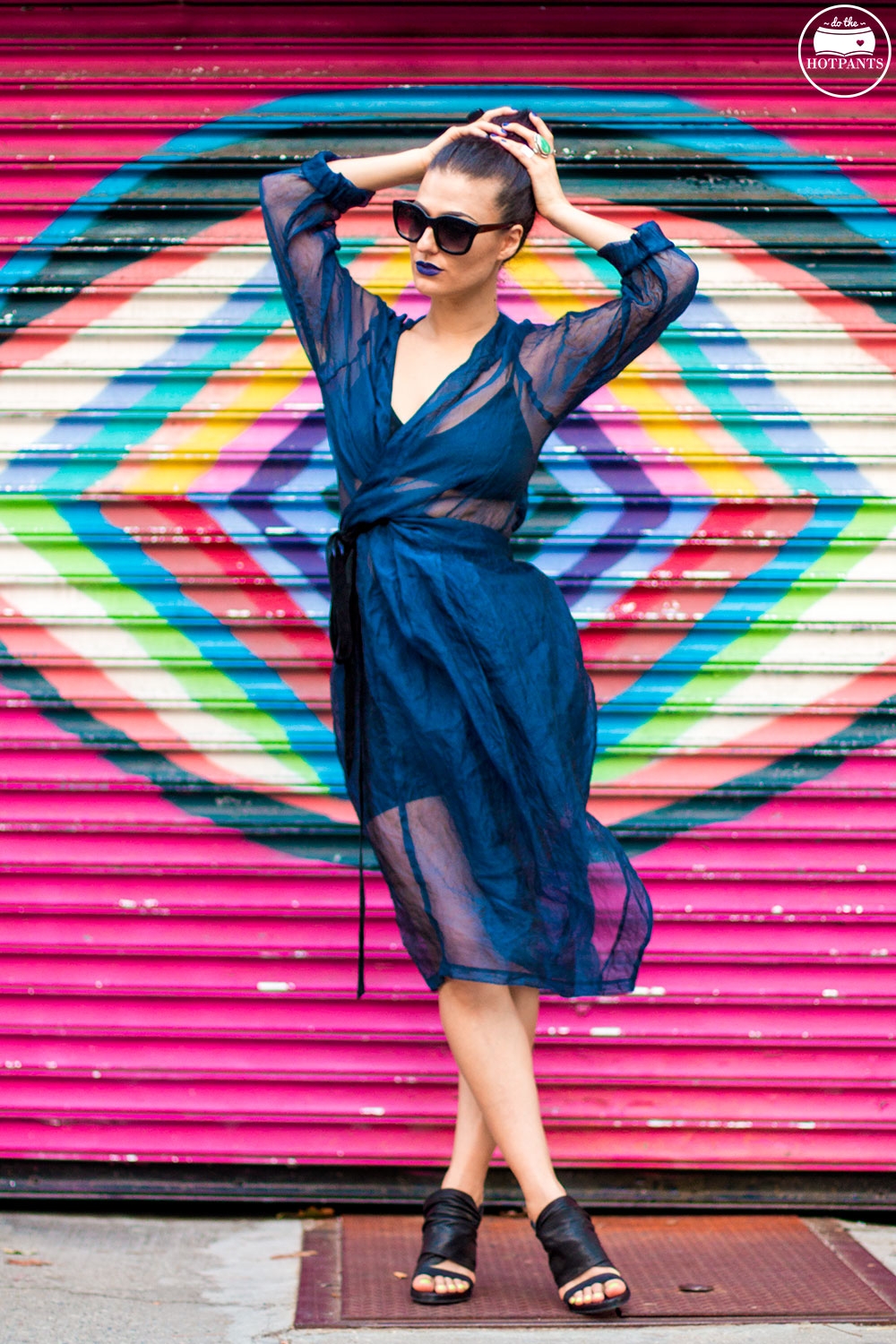 The only downside is I that my closet isn't over there, and since it's not a quick trip, I need to pack light on the weekends I go to Brooklyn…
WHICH LEADS ME TO THE BEST REASON OF ALL THAT I'M EXCITED ABOUT THIS BLOG POST……
(drumroll please)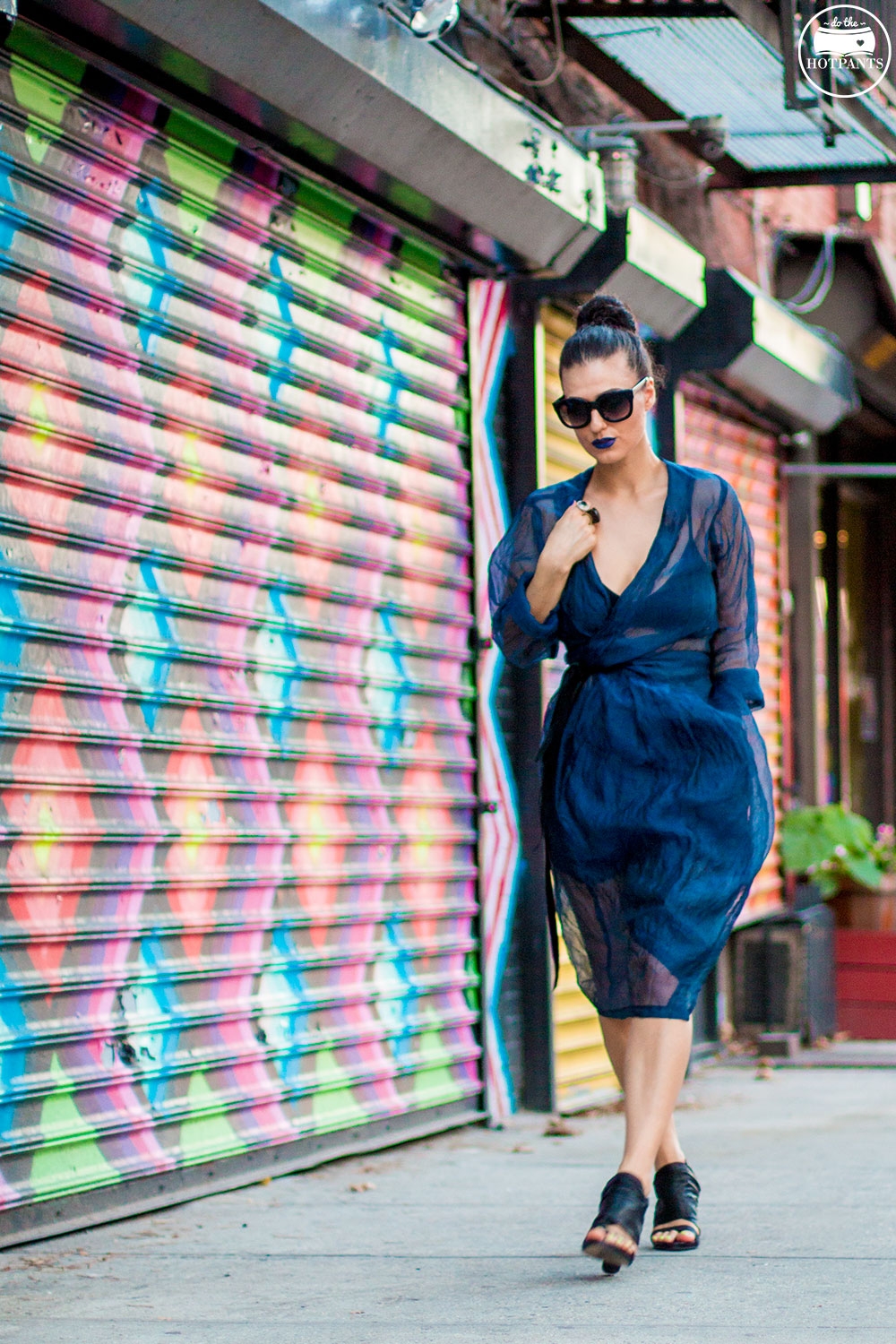 THE DRESS I'M WEARING IS FOR SALE,
IT WAS DESIGNED BY A SLOW FASHION DESIGNER,
AND
IT'S SHEER AND SILK AND AN INCREDIBLE LAYERING PIECE!

But most importantly…
IT
PACKS
WELL
IN
MY
SUITCASE
ON
THE
WEEKENDS
:)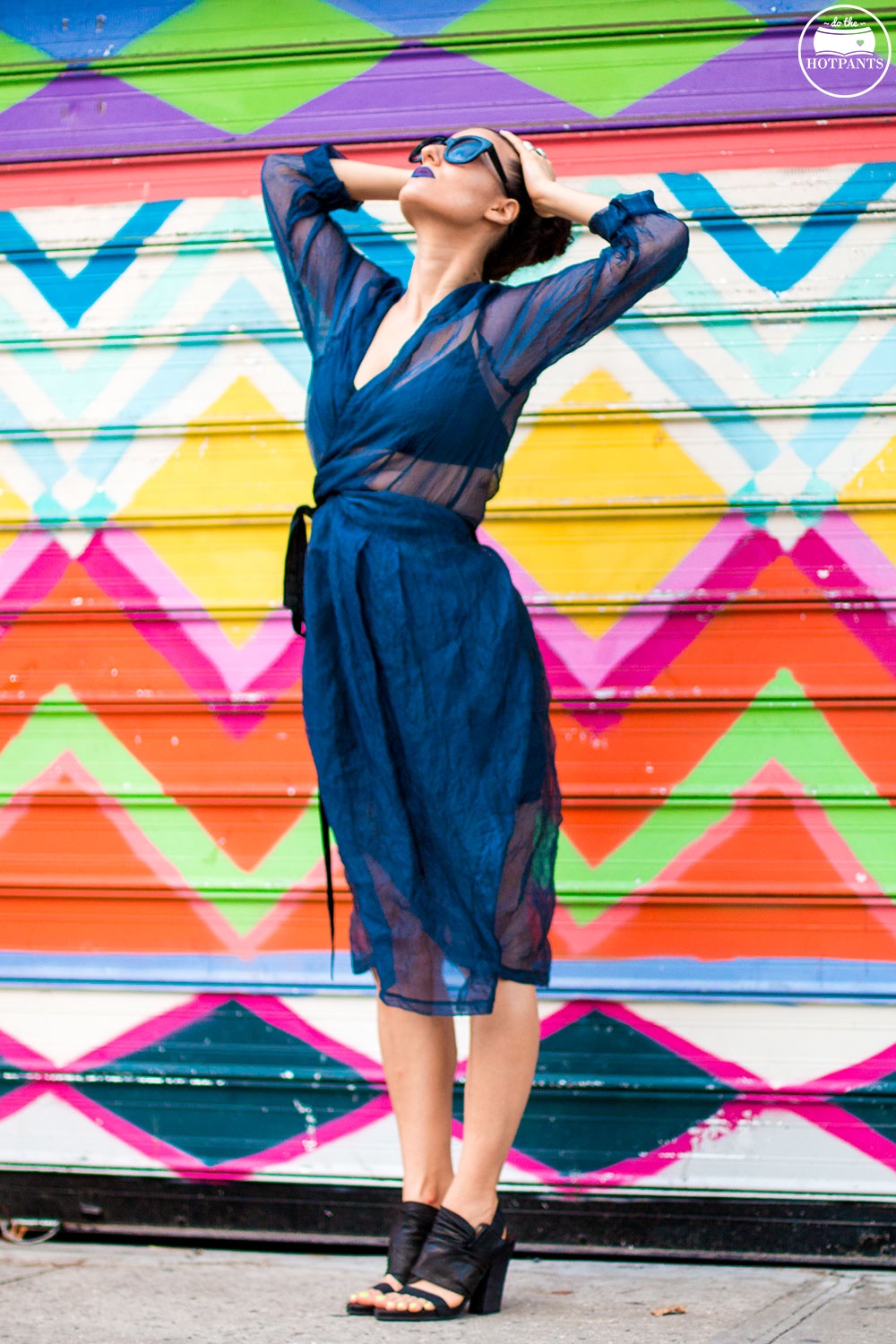 See? Aren't you glad you stuck around to find out all 3 things I was excited for in this post?
For anyone who hasn't been following my Fast Fashion Diet,
Welp, I'm still doing it.
You can read about my decision to make the change here.
I made the decision on May 1st, 2015…that's almost 4 months o0f not shopping at Forever 21, H&M, Topshop, Uniqlo, Joe Fresh, and tons of other places.
I've basically only bought vintage or second-hand, (other than some underwear and a pair of socks from American Apparel) and then select pieces of new clothing (like this dress) from credible and hardworking designers who are trying to make the fashion industry and the world a better place, one article of clothing at a time.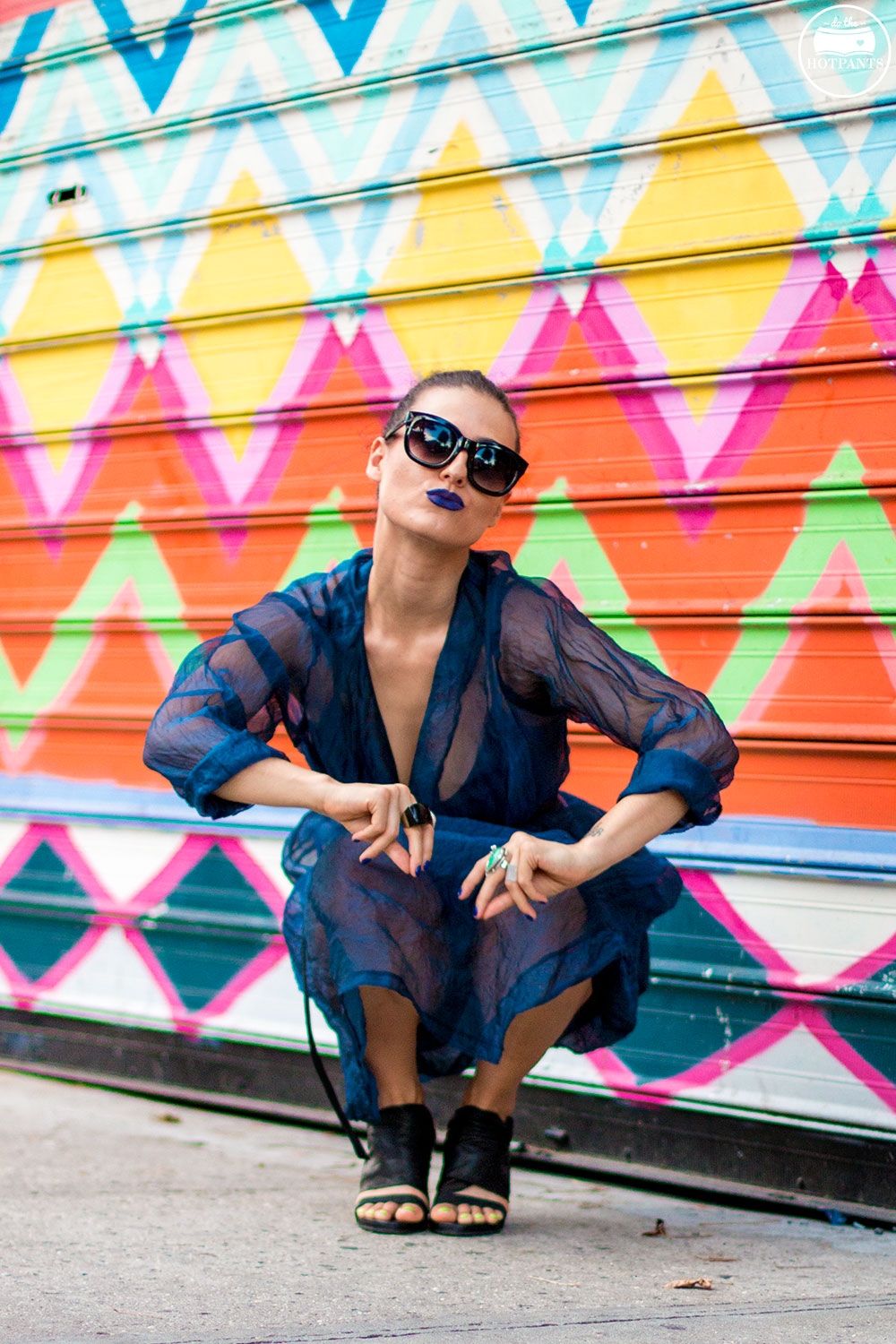 The dress is by FIORAVANTI and it's SO versatile. I don't even think I'm wearing it the way it was supposed to be worn, but I just had fun with it and wrapped it around my body until it felt good :)
If you're interested in purchasing this dress from me, please email me:
Hell, email me anyways!
I always love talking to my readers.

Alright my loves, thanks for reading, and reach out to buy this awesome dress.
I have too many clothes and I'm slowly selling key pieces that align with my Slow Fashion Movement.
LATER DUDES,
XX-HOTPANTS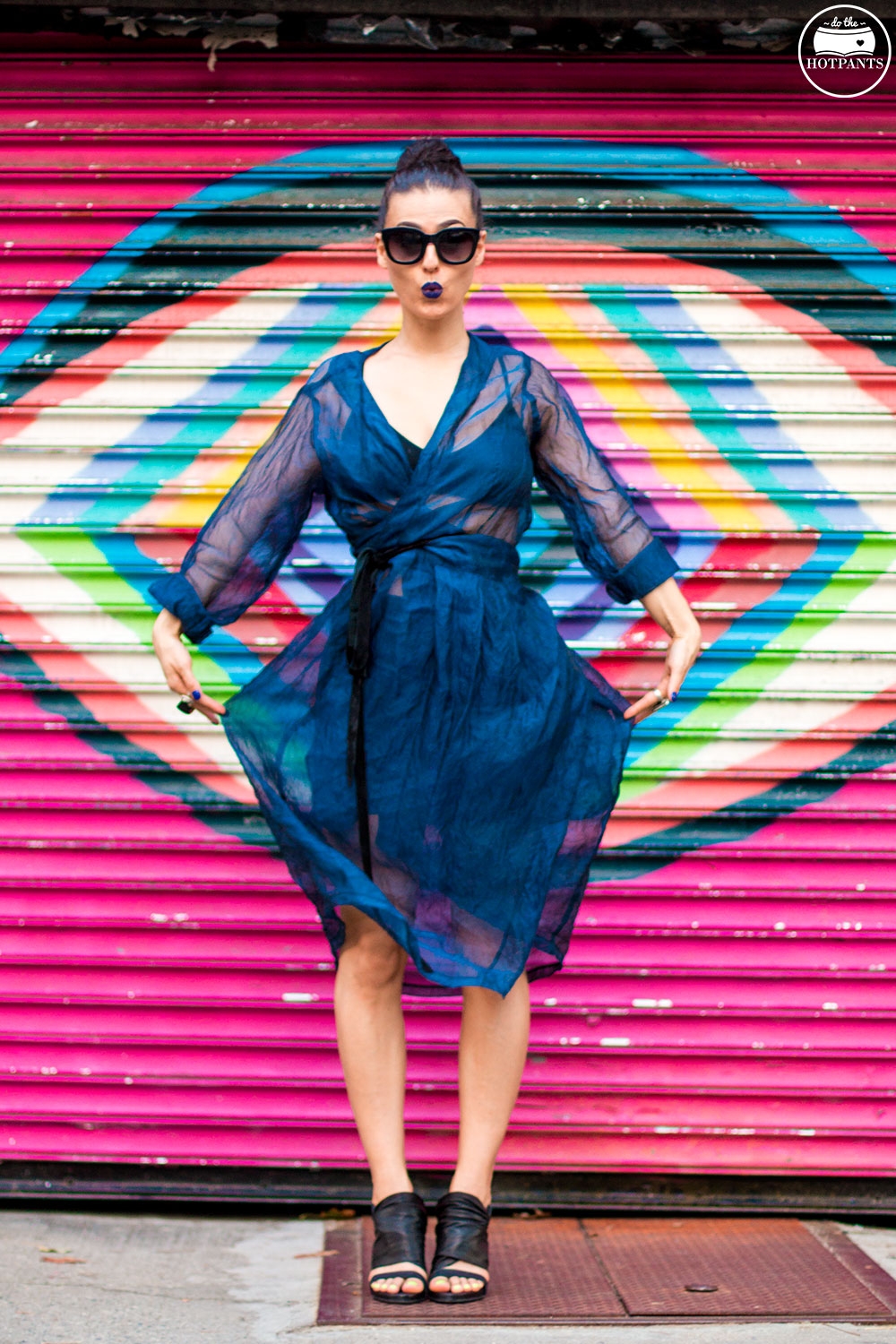 Wearing
Lipstick : MAC Matte Royal / Dress : FIORAVANTI / Shoes : LD Tuttle / Sunglasses : Vintage
Photography : Spree Wilson