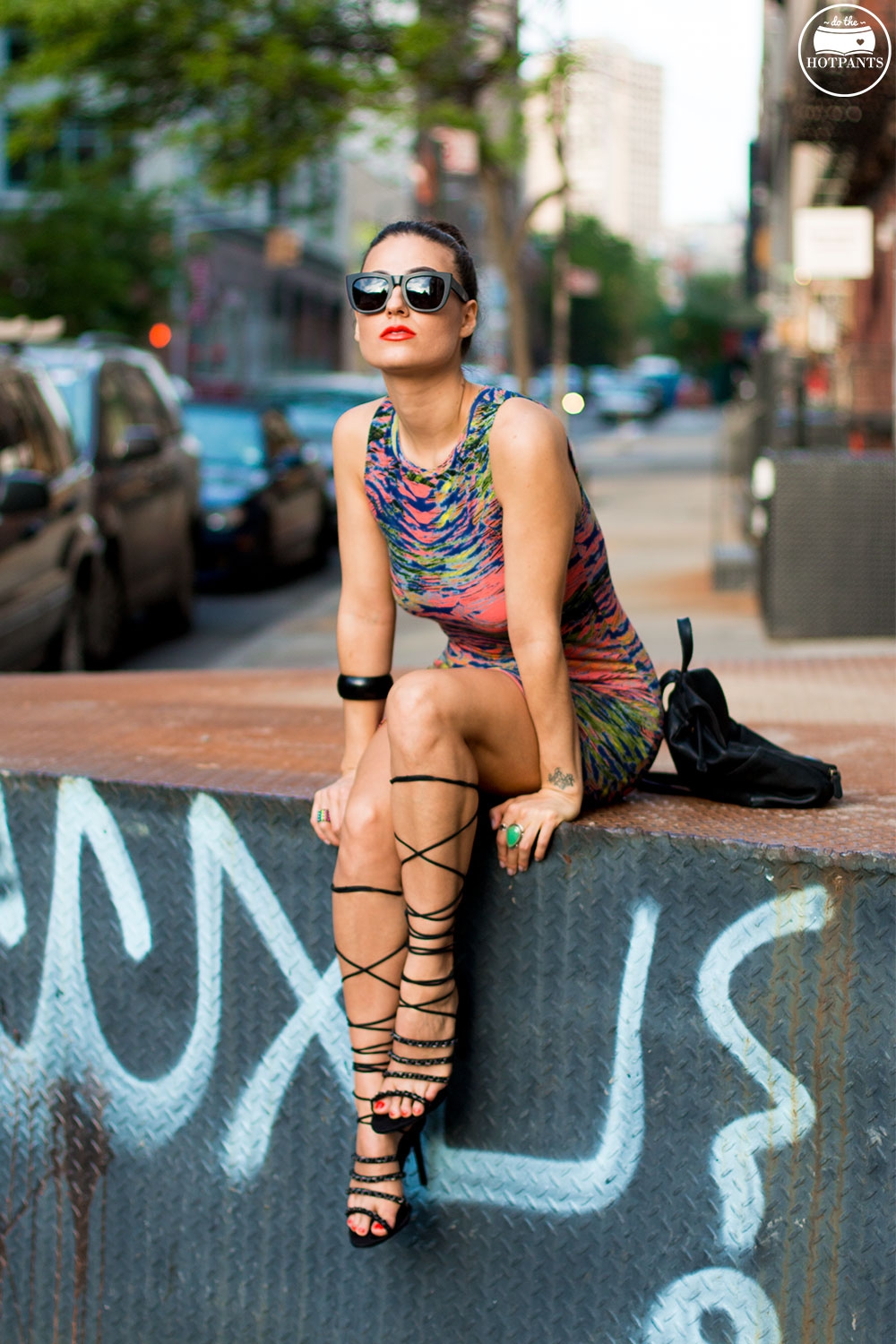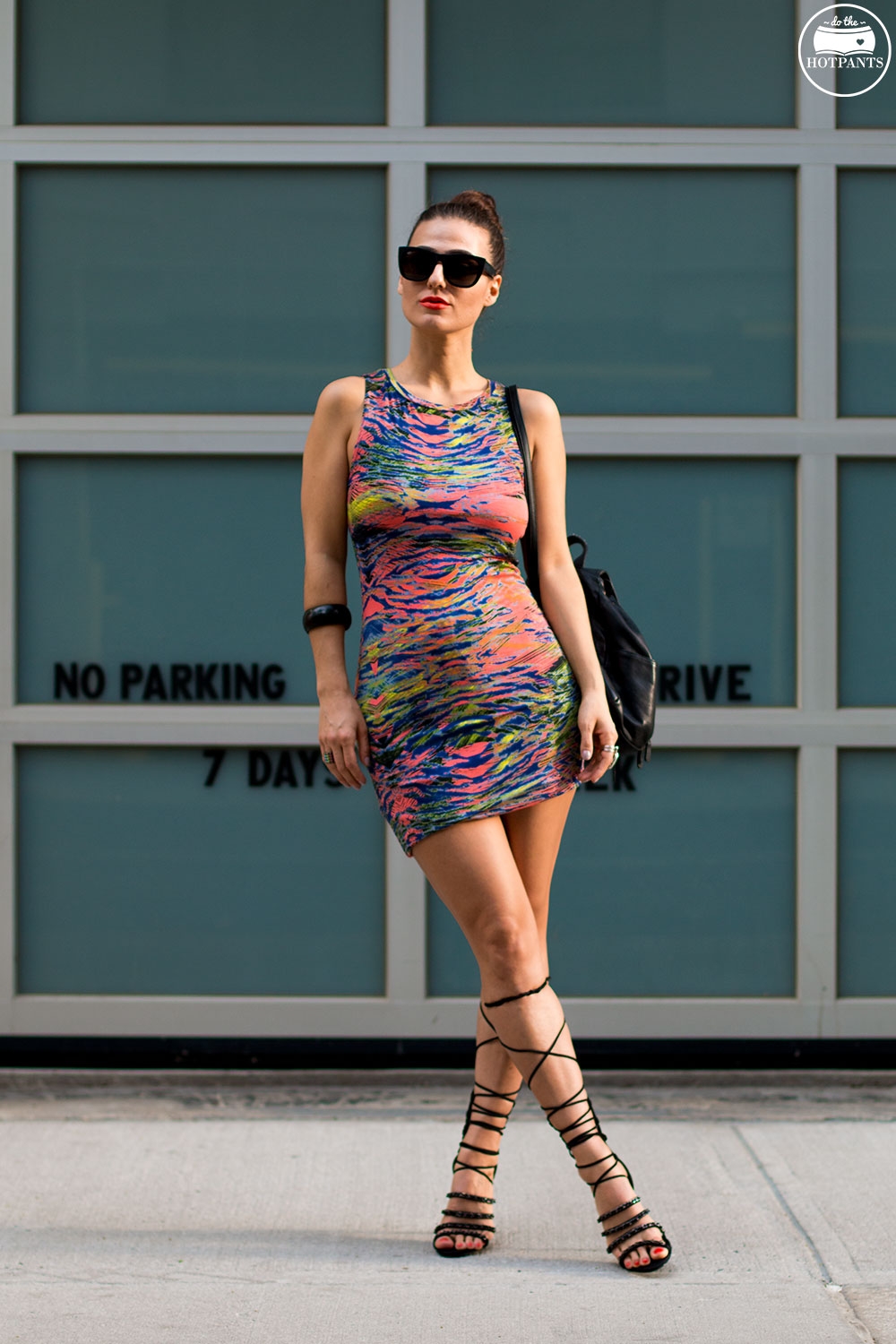 WARNING!
SUPER SERIOUS SUMMER BLOGGER OUTFIT!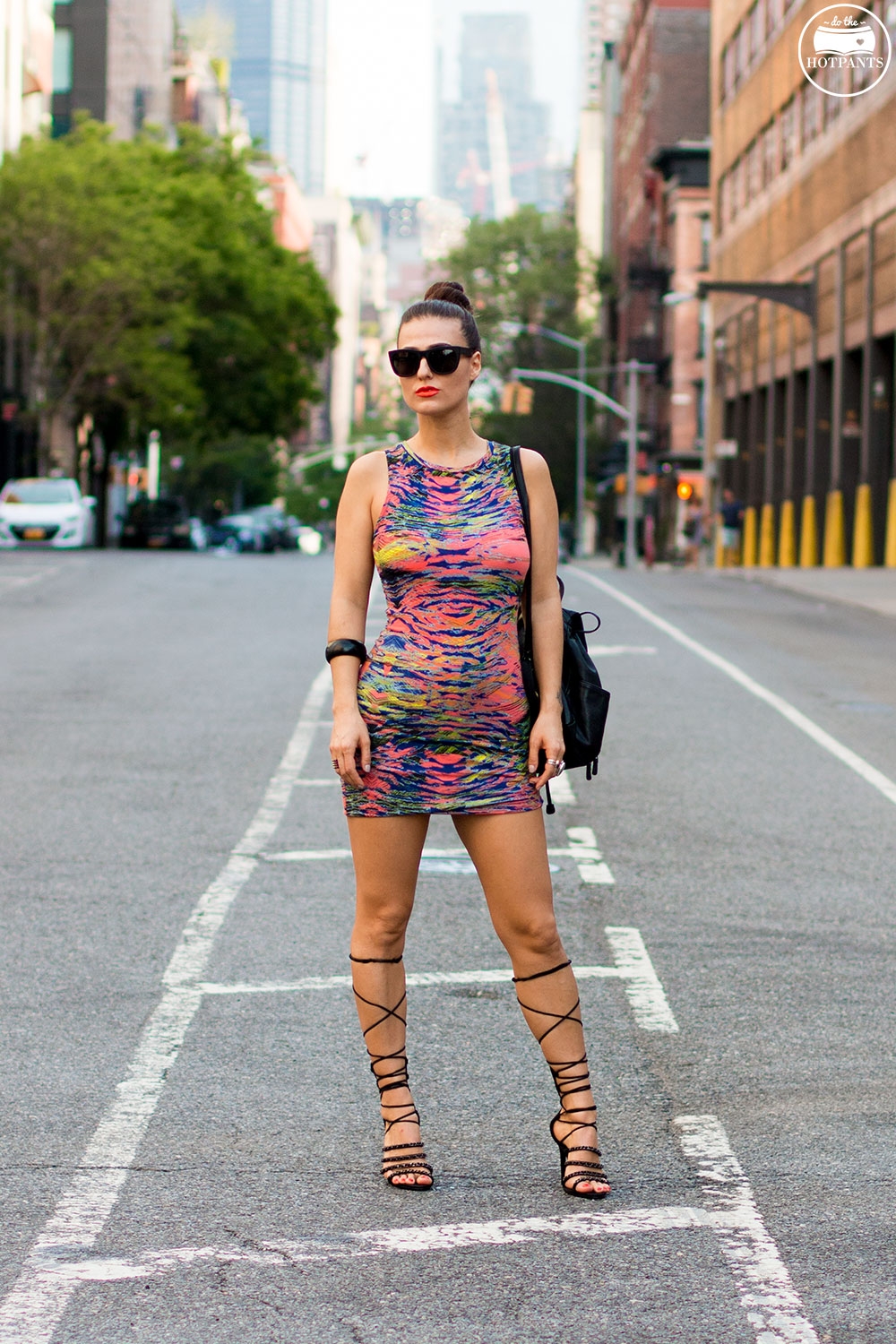 Ok,
Maybe not sooooo serious.
;)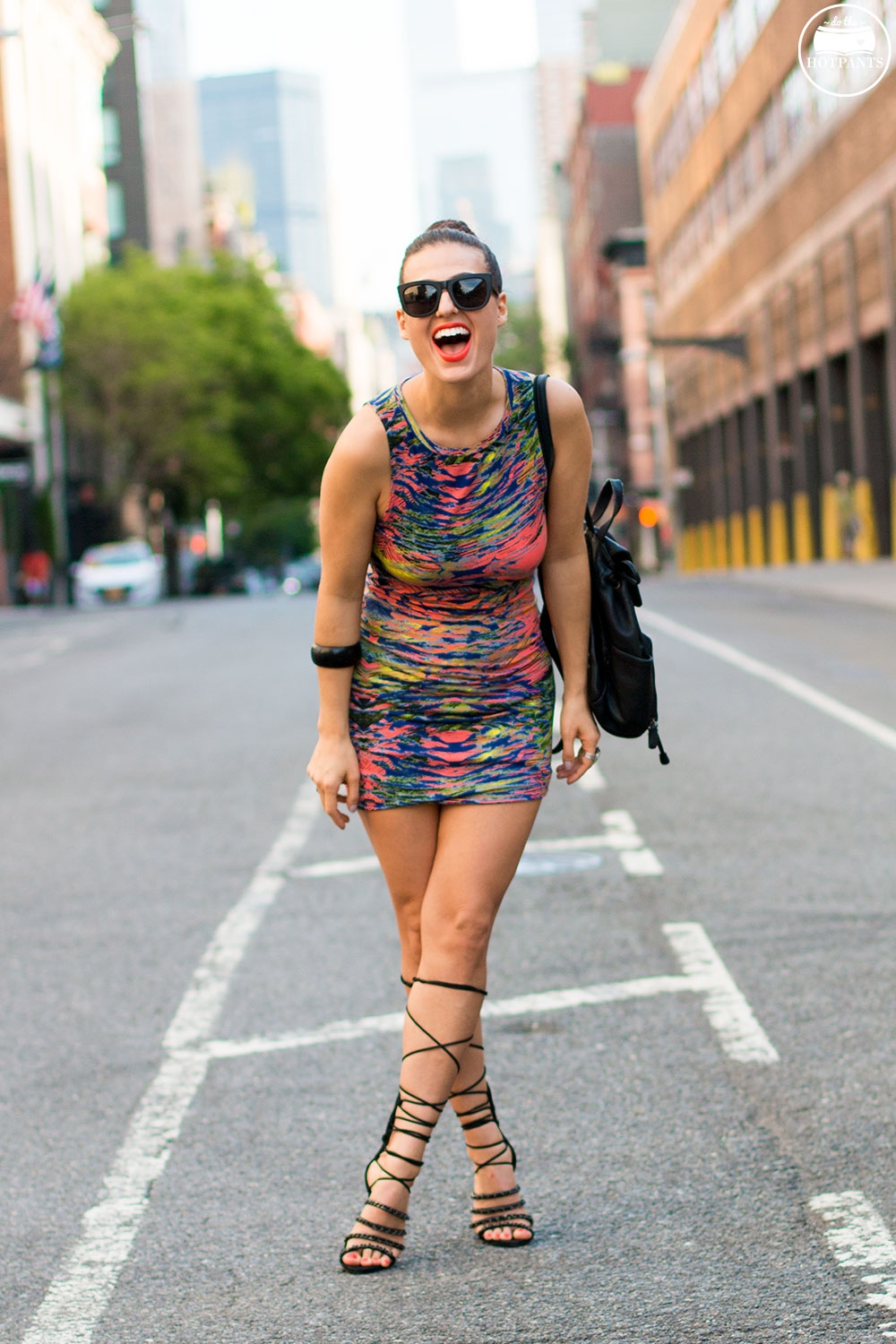 You guys like my new sandals?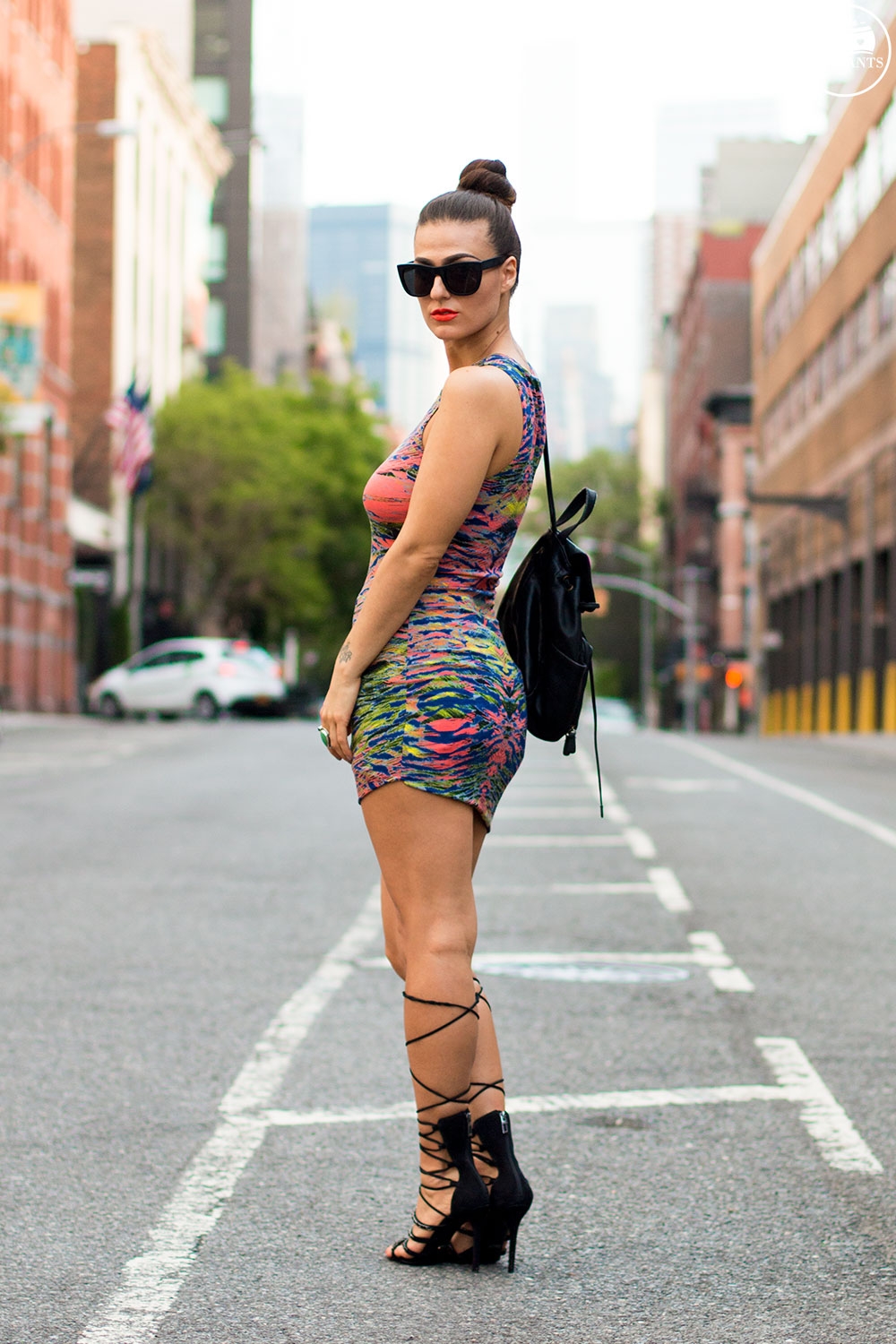 I wanted the Aquazzura Amazon Sandals SO FREAKIN BAD,
But they're SO FREAKIN EXPENSIVE,
That I had to try another route to achieve a similar look.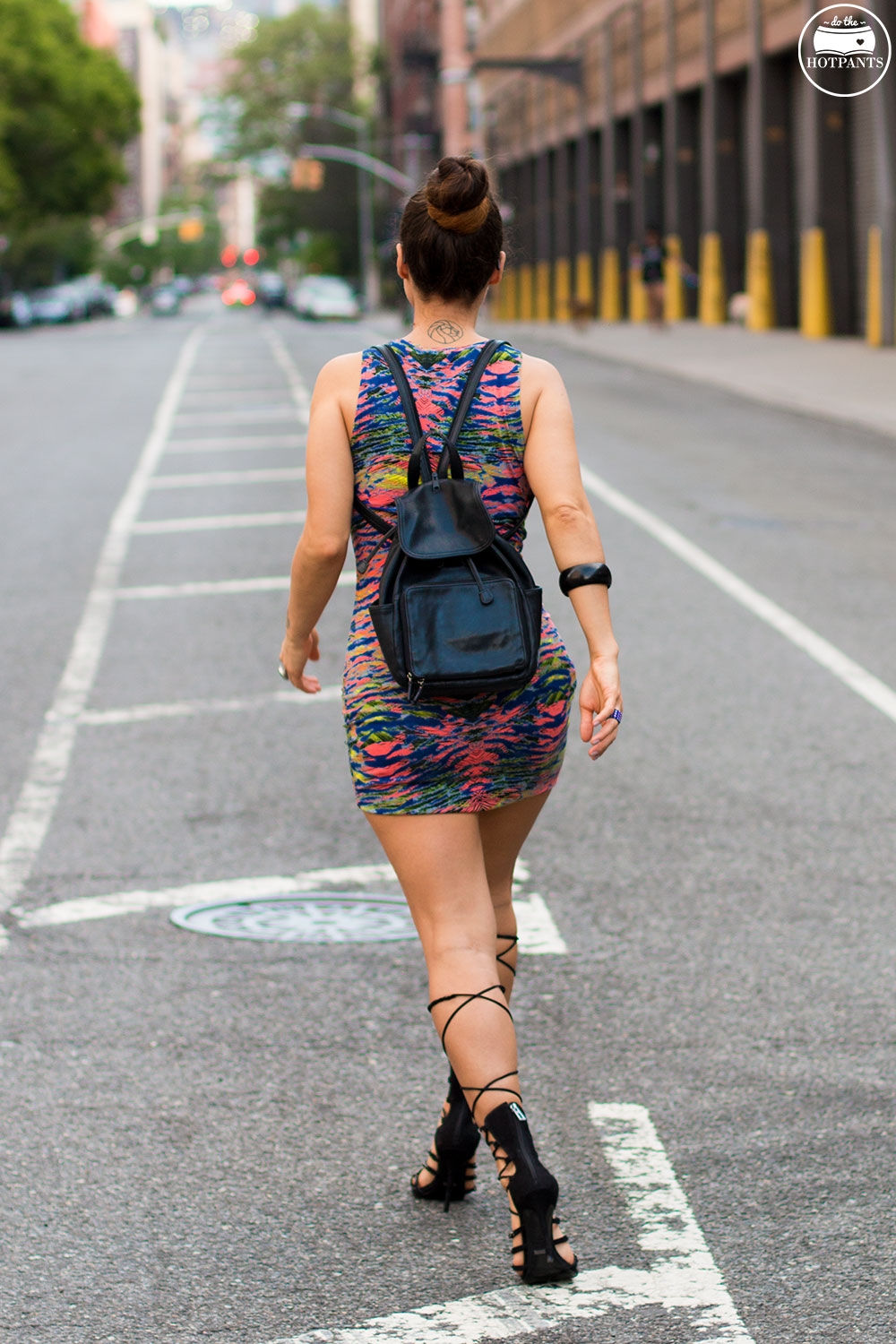 But have no fear!
Frugal & Fast Fashion Free Hotpants is here!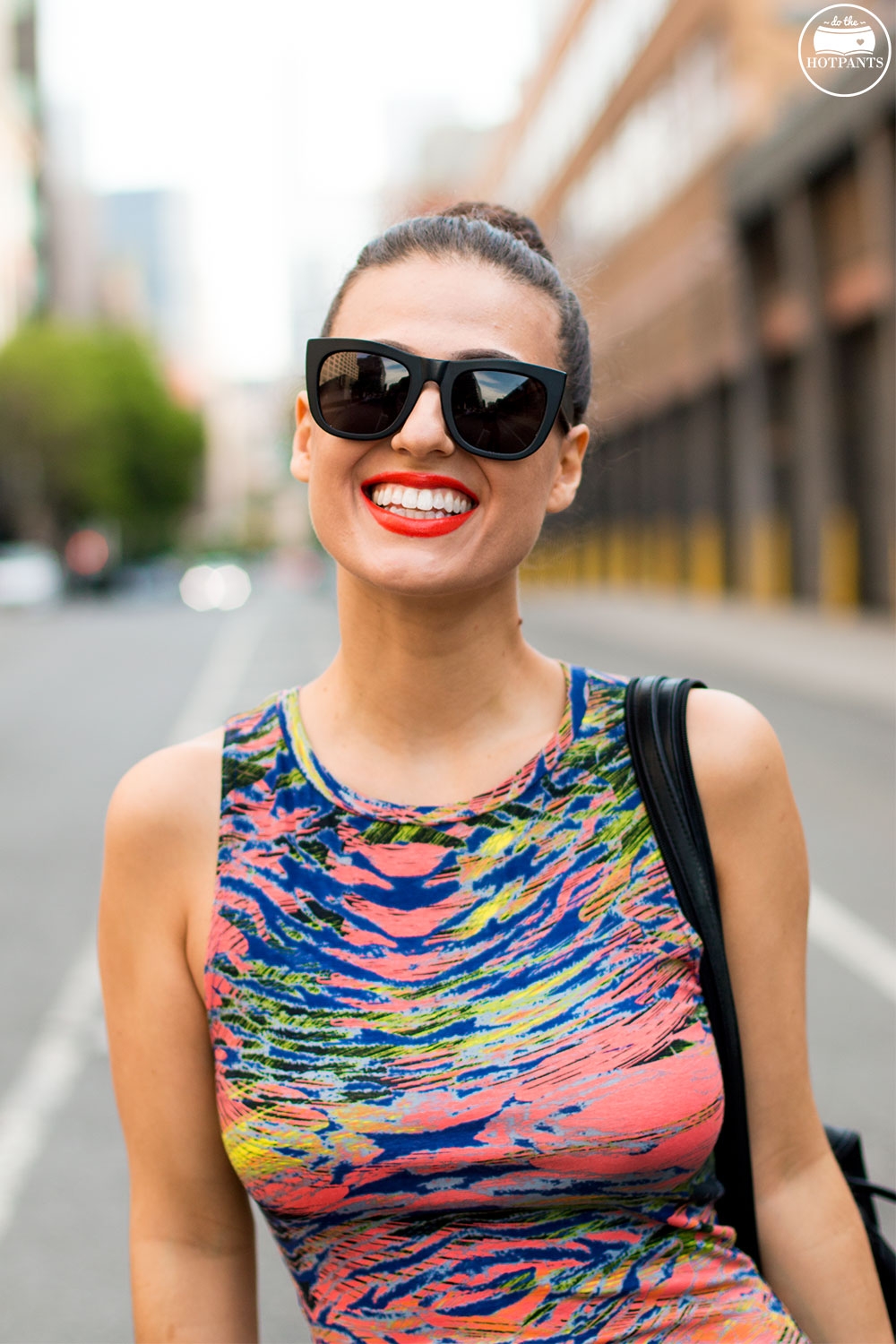 Introducing the SCHUTZ Sandal!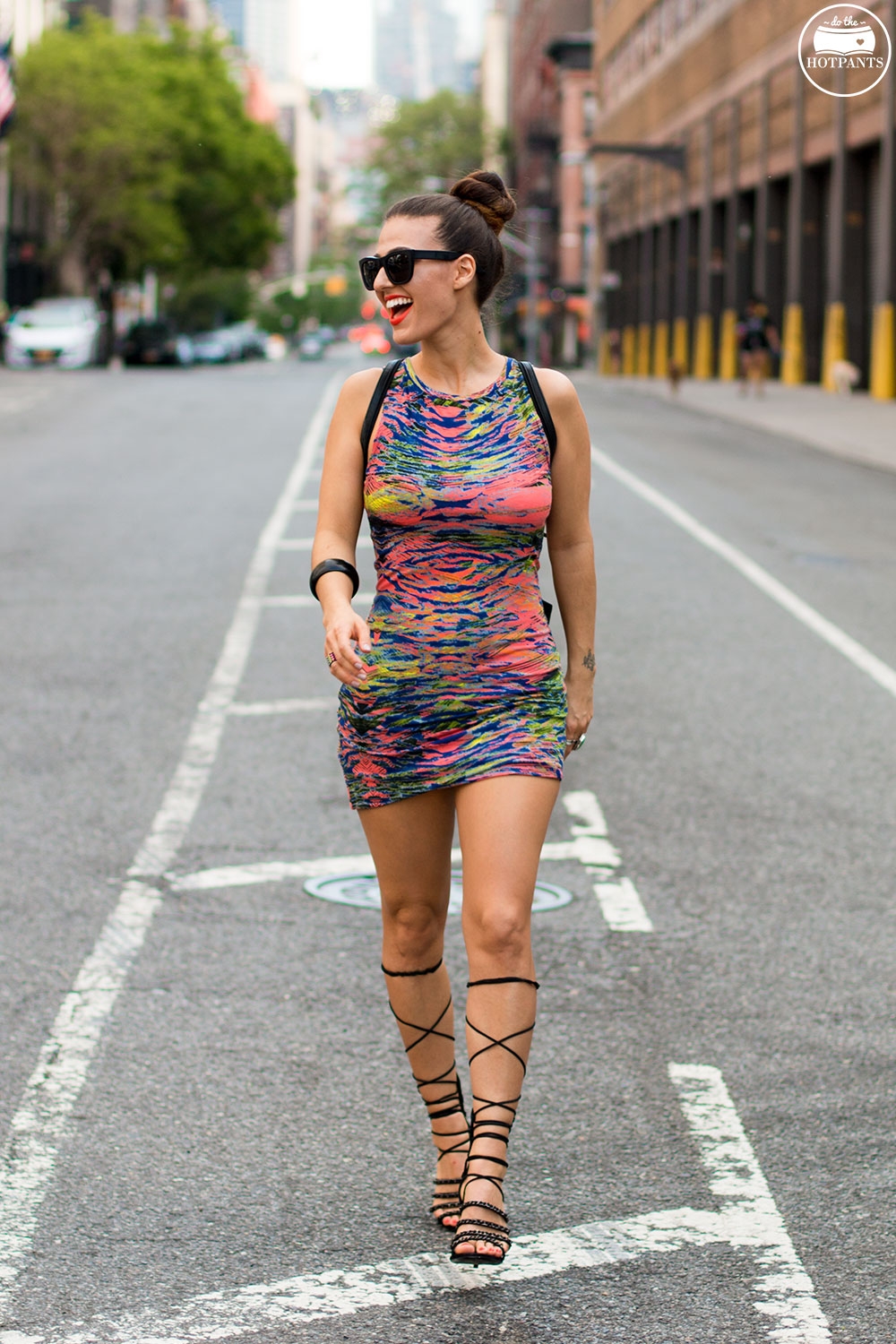 The cool thing about these sandals is you can wrap the extra long laces up as high or as low as you want to go.
I made them gladiators here,
But it's just as easy to wrap them around my ankles for a more messy, drapey look.
….
(Deep in thought about why "drapey" isn't an actual word)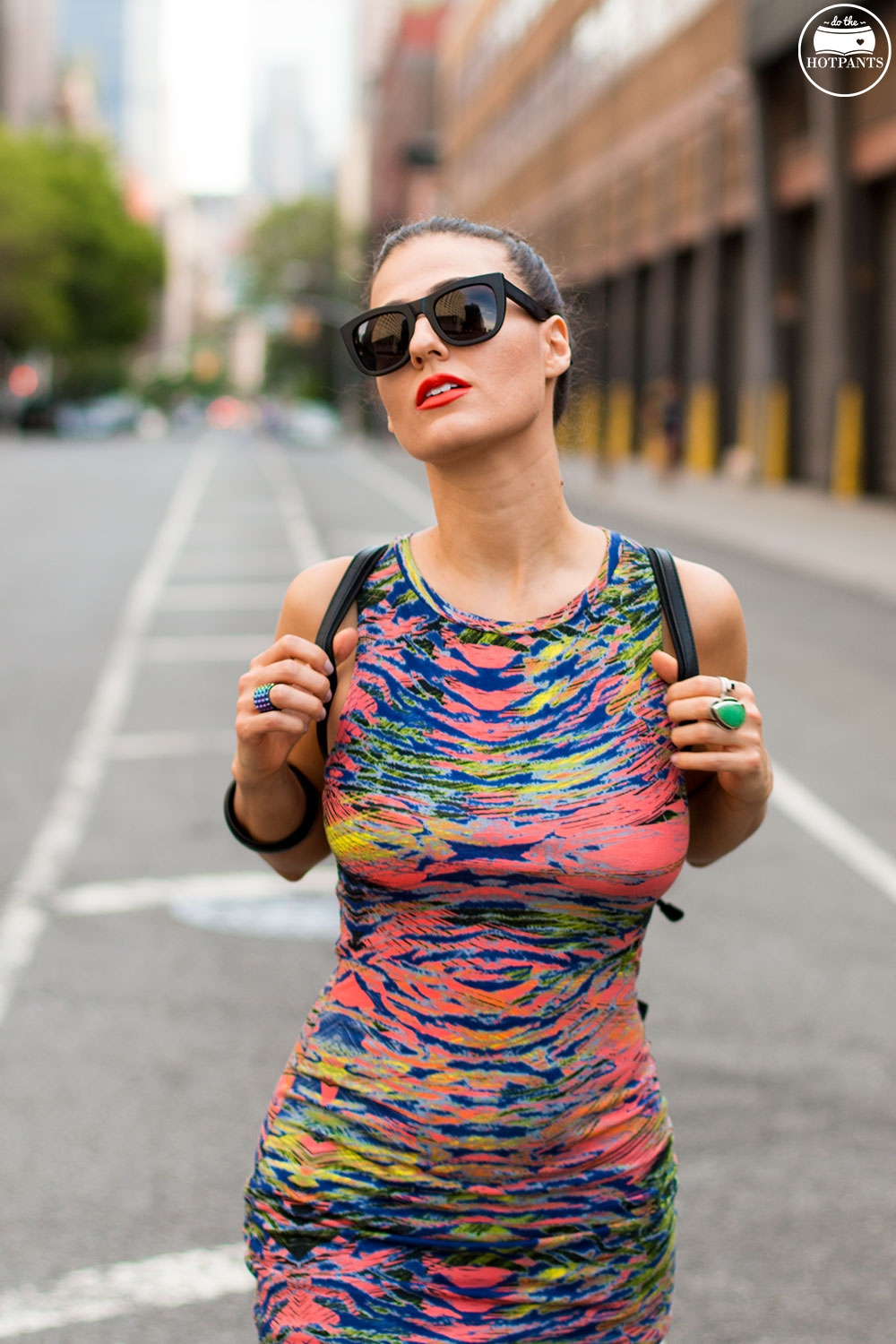 Also this dress is actually mid-calf length but I rolled it up underneath.
A pretty good trick to have up your sleeve if you ever want to show off more leg, but don't want to hack your dress to pieces.
(There's 2 very tiny safety pins holding the front and back up, but you can't see them because the dress is such a vibrant pattern)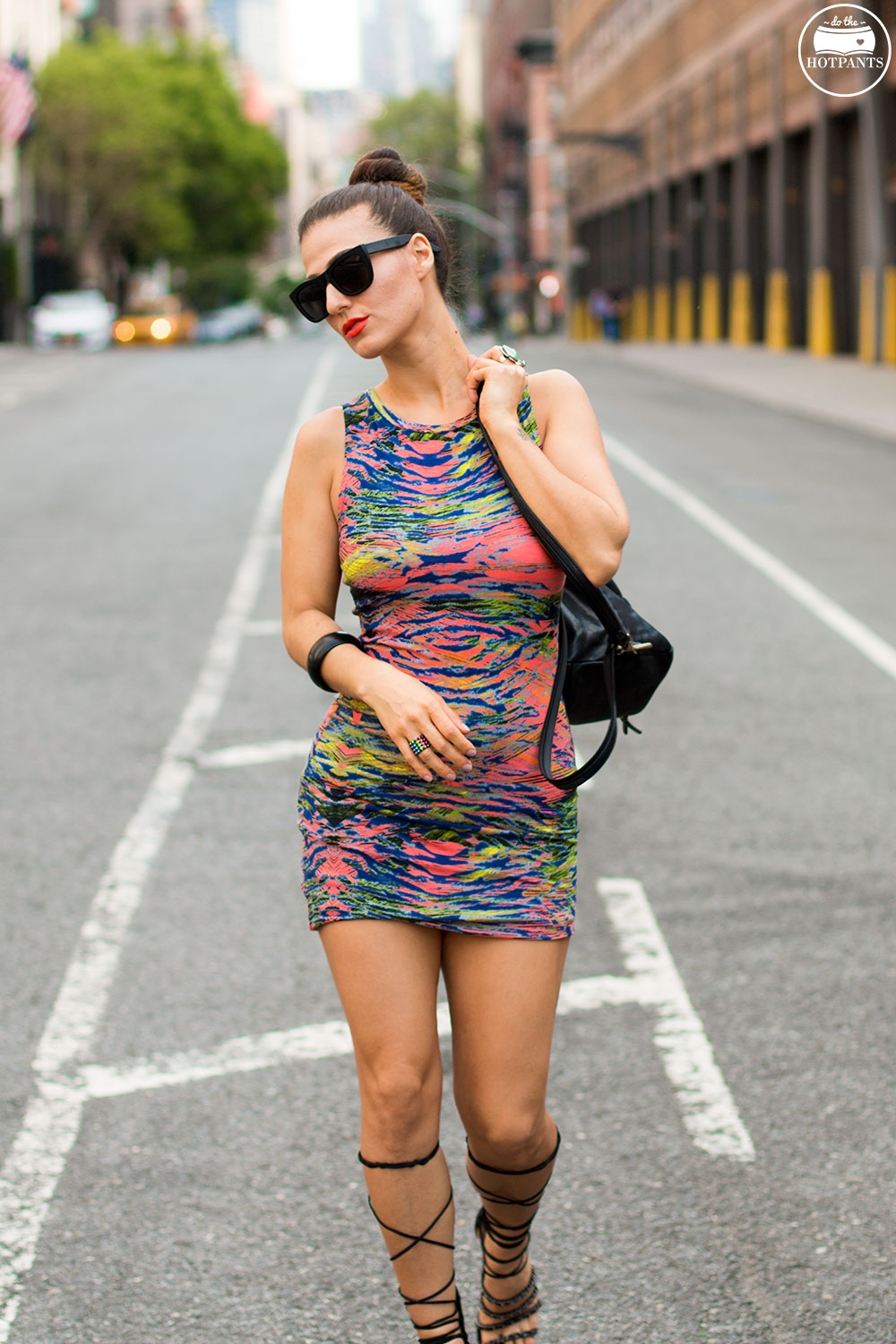 It's funny, I look so put together, but I'm tied and safety pinned.
Remember, most models in ads have either been photoshopped to pieces, or there's a waterbottle in the back of their pants holding everything together!!!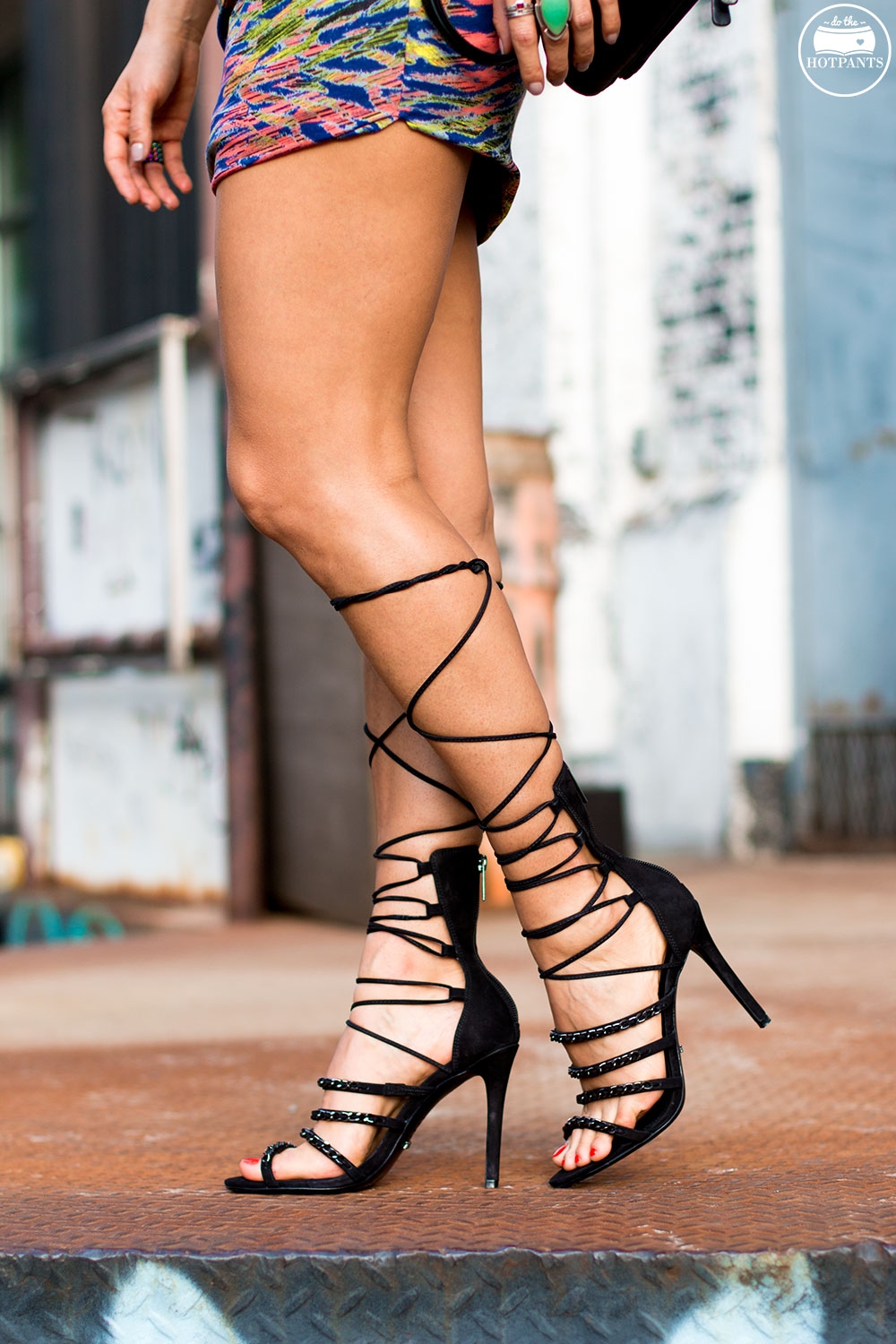 Fortunately for you guys, there's no waterbottle in my pants…
I SWEAR!
Just some safety pins, some invisible tape, and an amazing boyfriend who kept adjusting my stray hairs and wiping lipstick off my teeth between shots.
I know I know….
How did I ever get this lucky.
LATER DUDES,
XX-HOTPANTS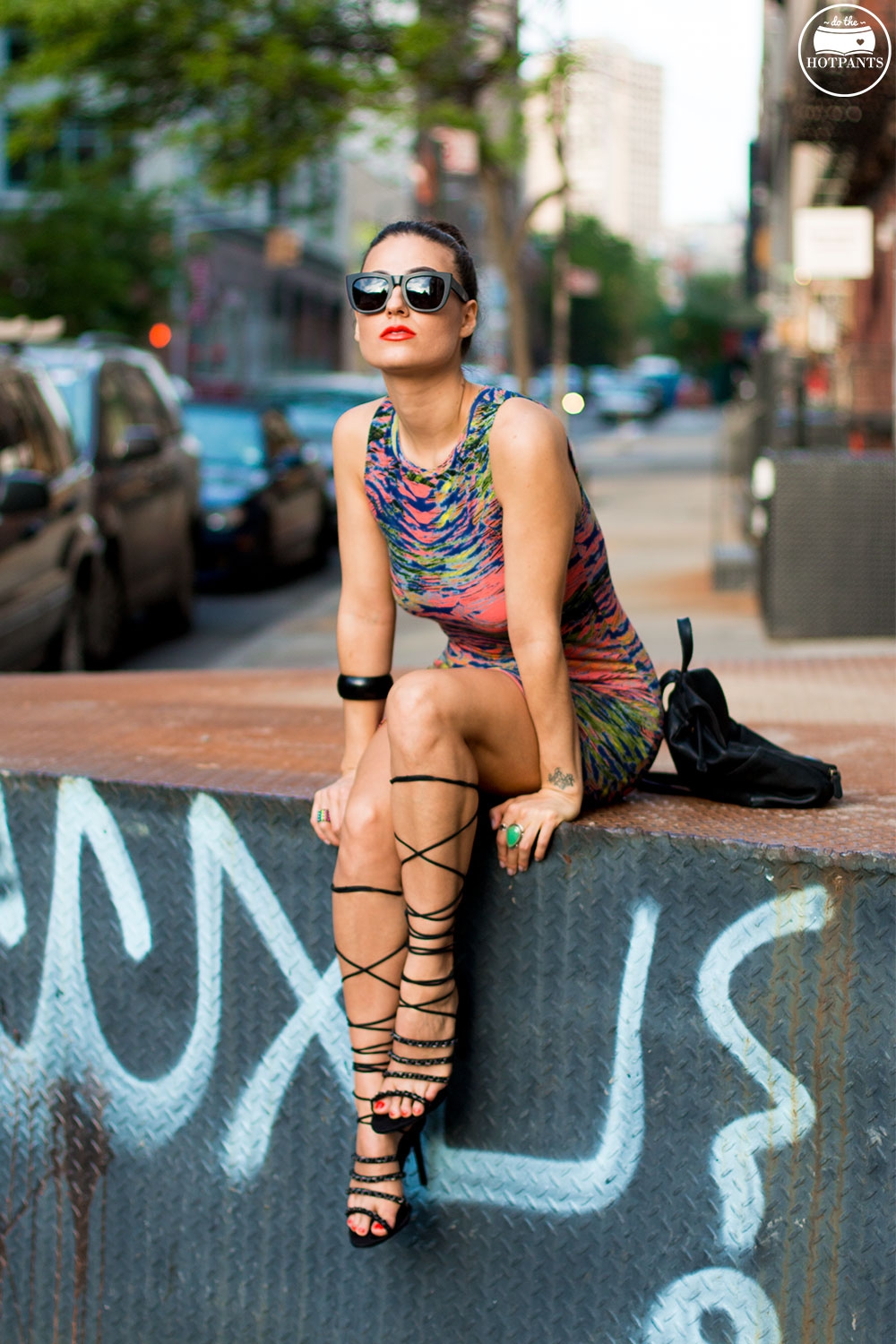 Wearing
Lipstick : MAC Morange / Dress : Urban Outfitters / Sunglasses : RETROSUPERFUTURE / Backpack : Vintage / Sandals : SCHUTZ
Photography : Spree Wilson