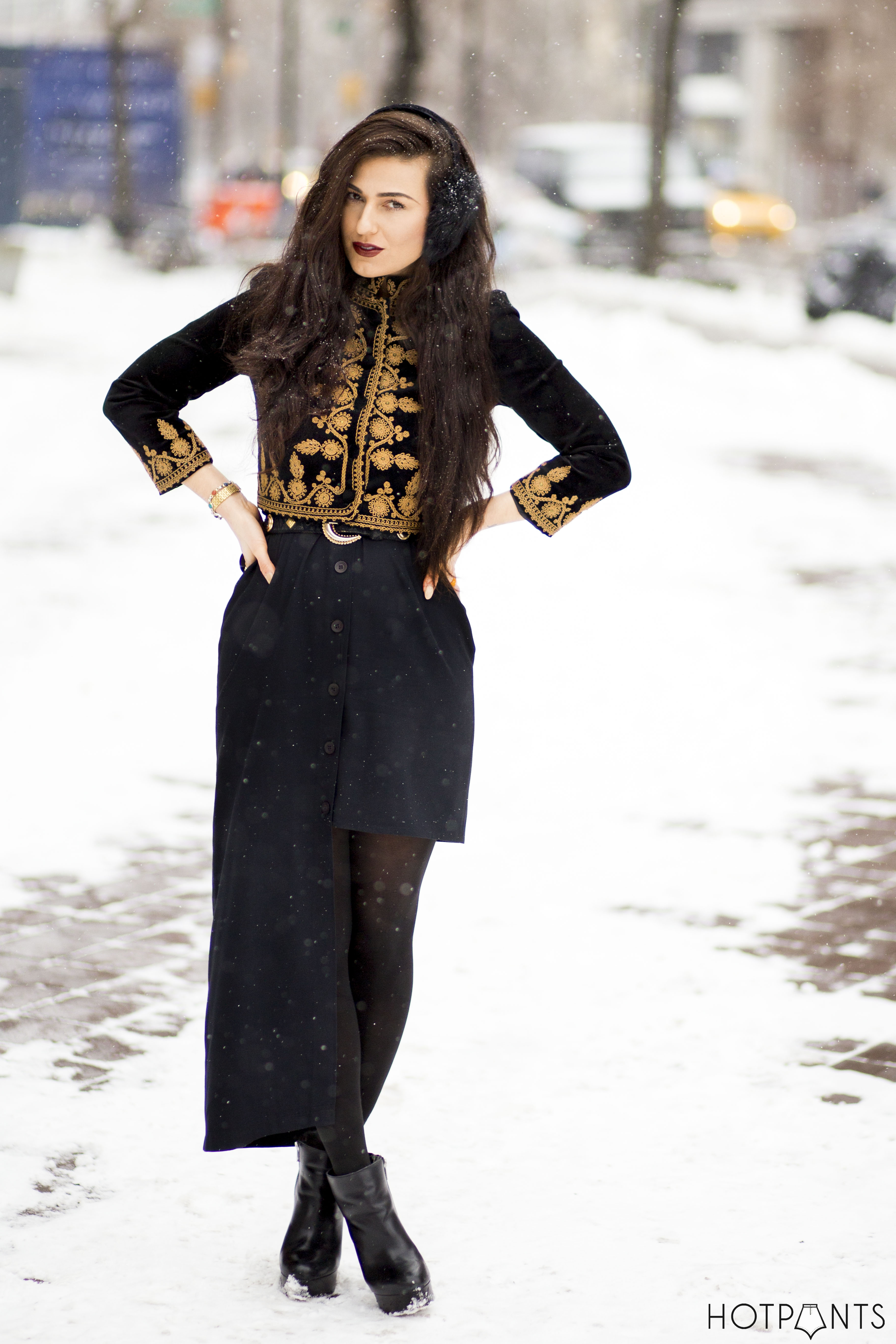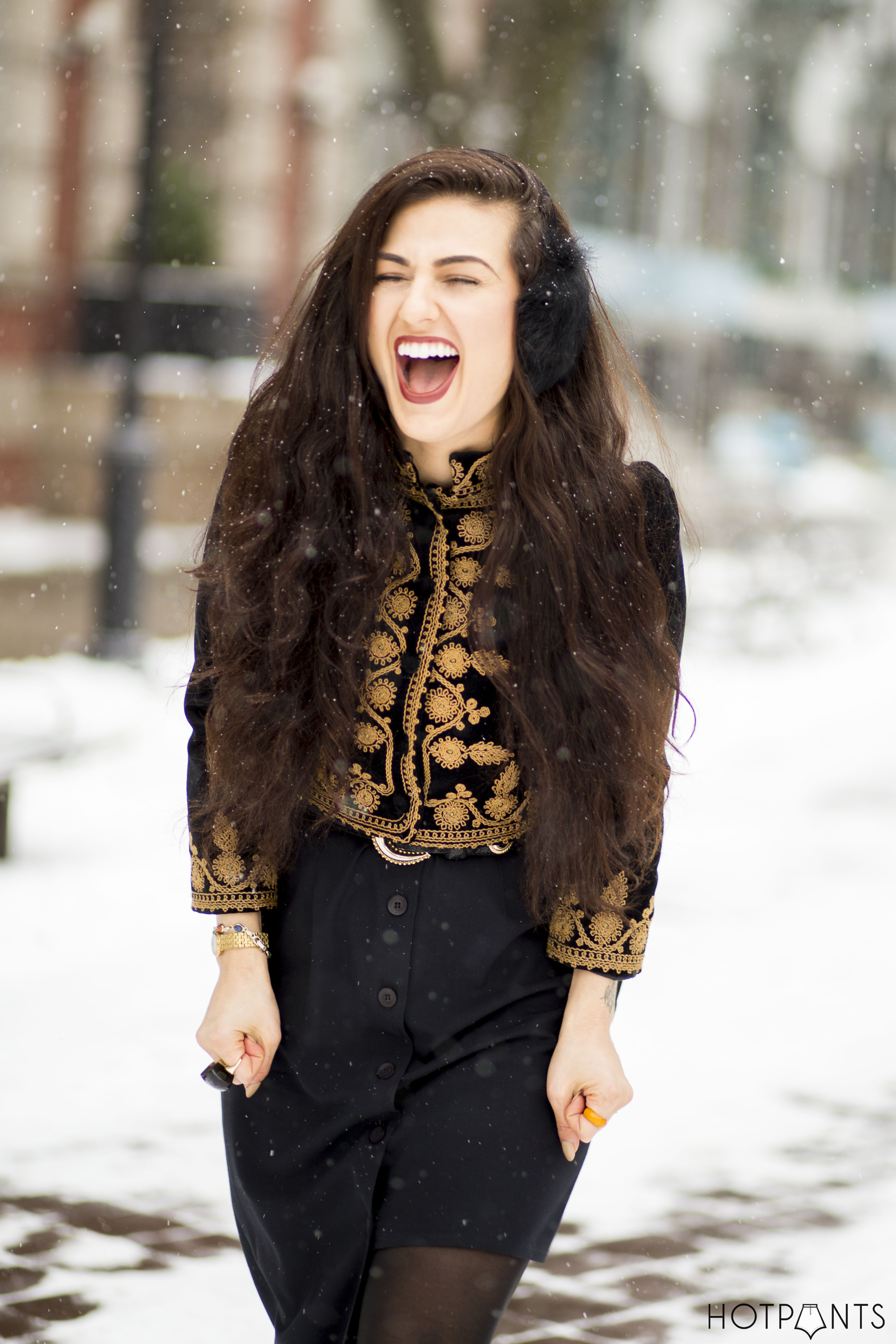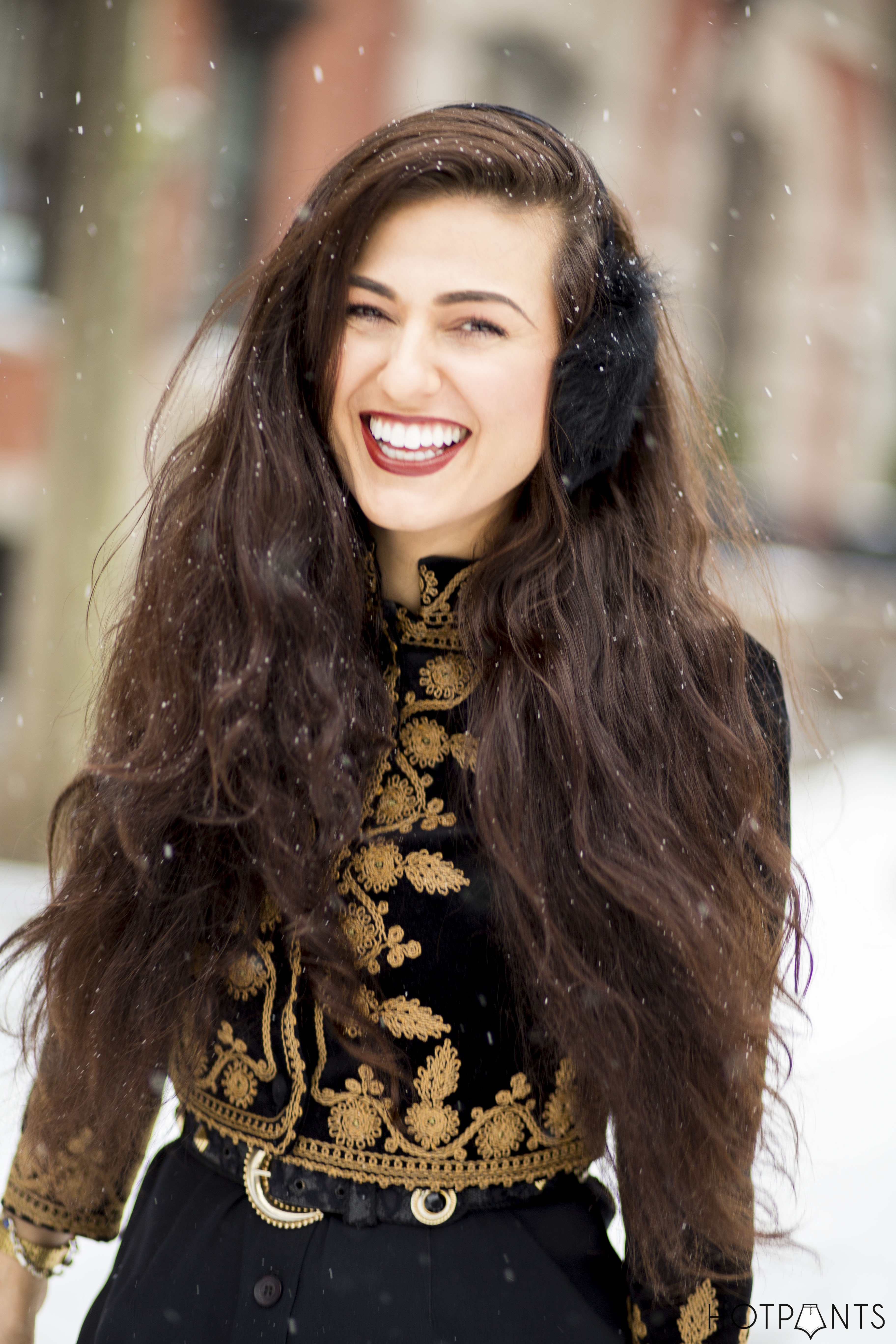 Had so much fun in the snow this weekend.
I mean, I'm definitely ready for summer, but I might as well make the best of winter.
The earmuffs really tie the outfit together.
lol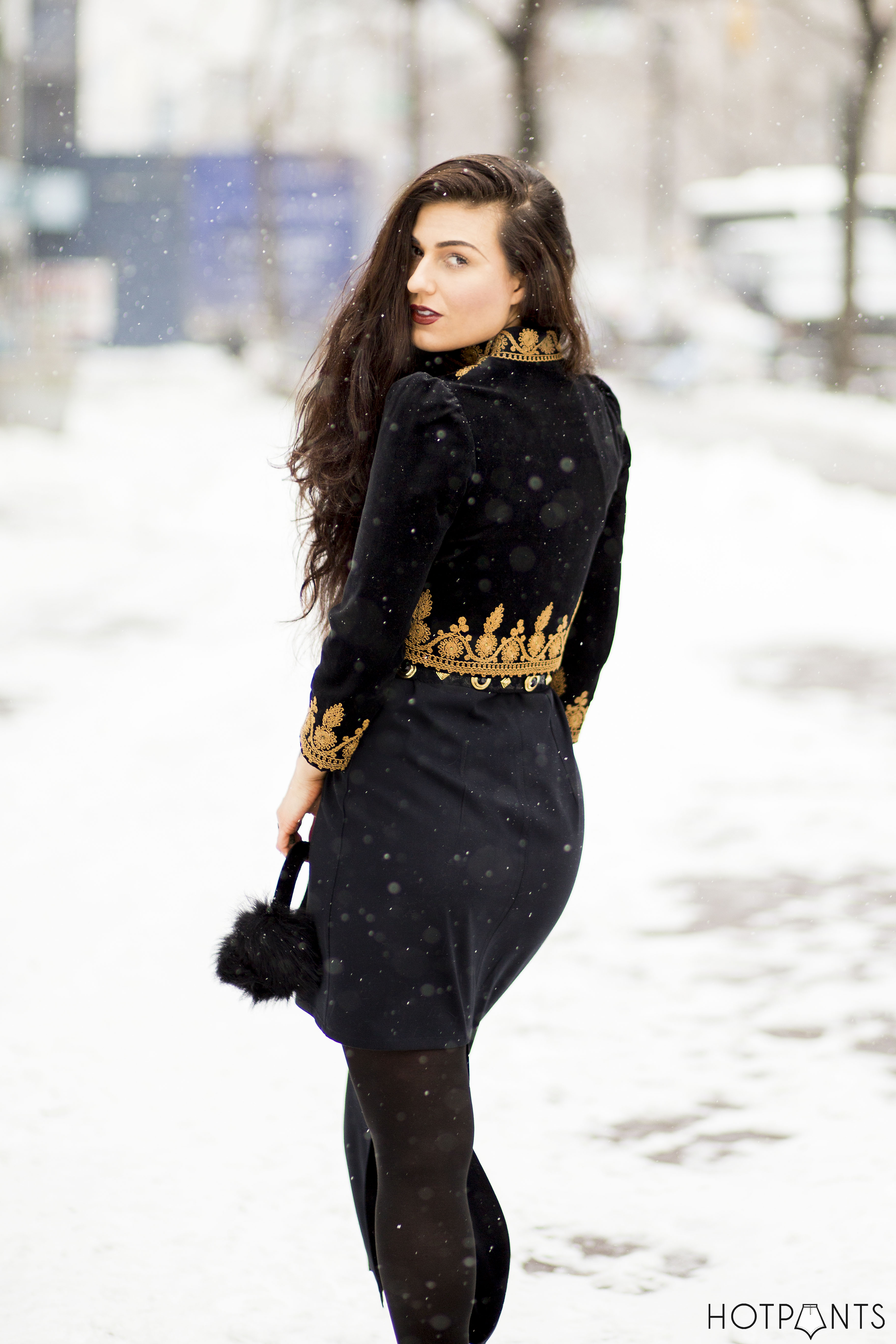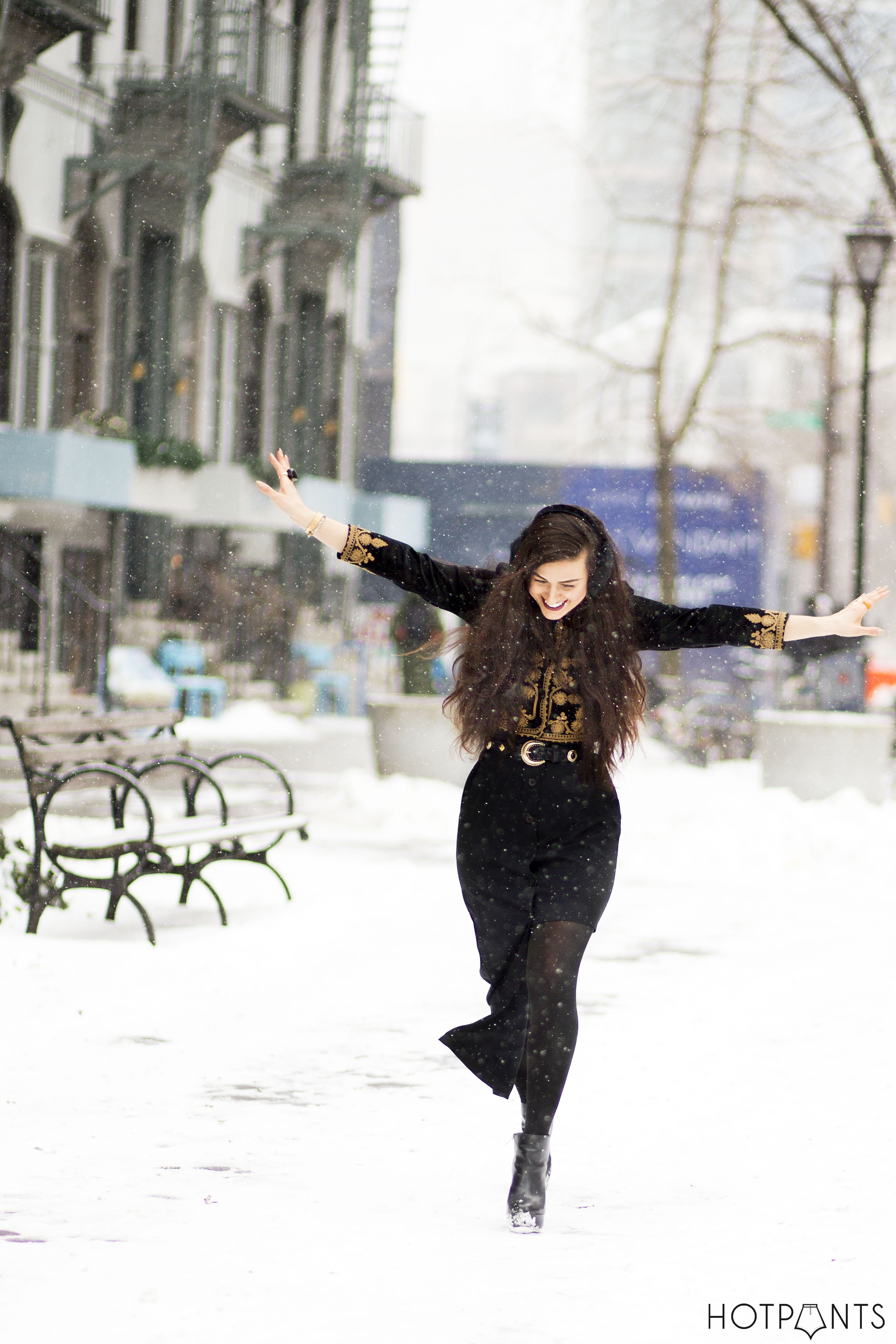 I look like a Russian Ice Queen.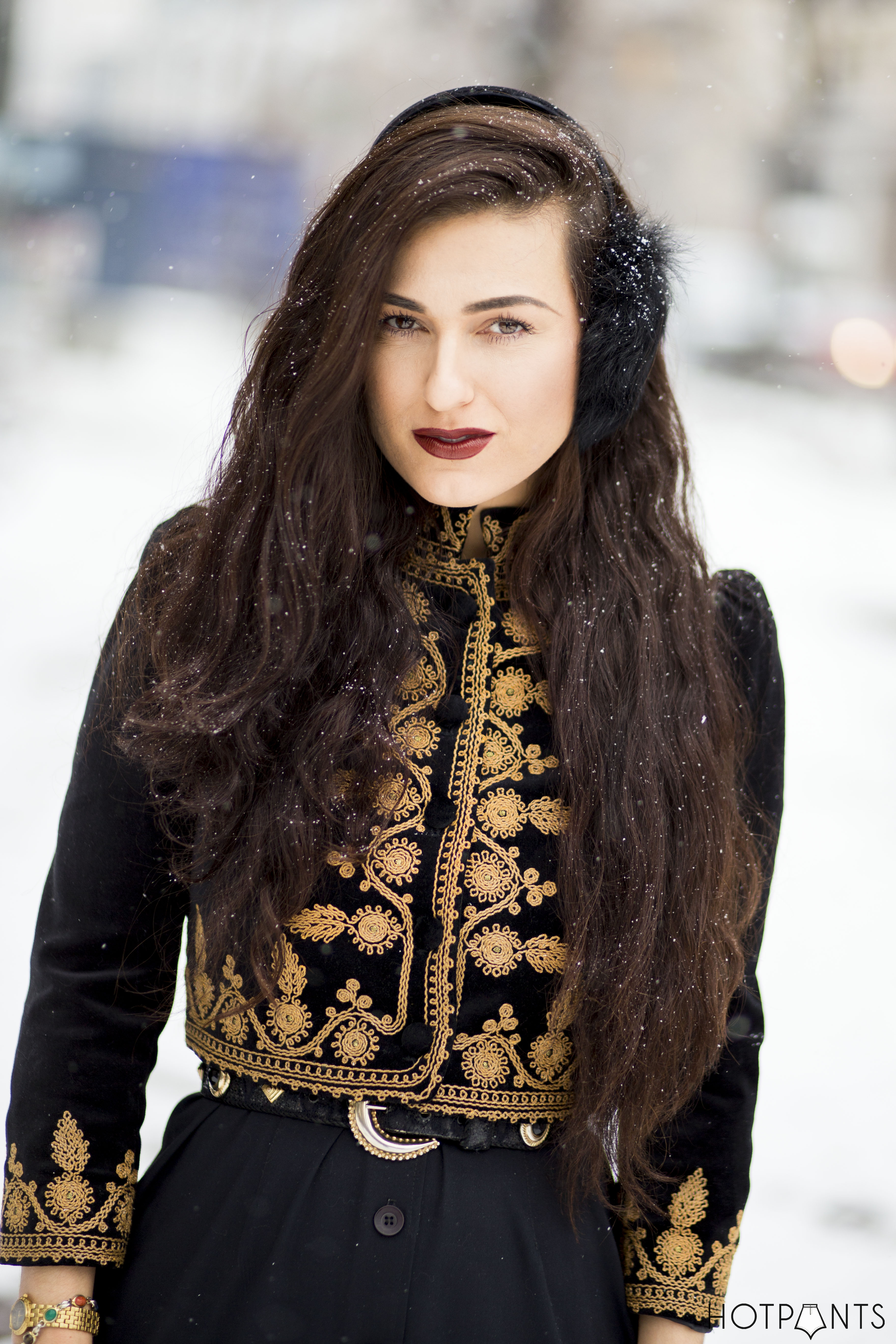 Вы любите бурлящие штаны!
xaxaxaxa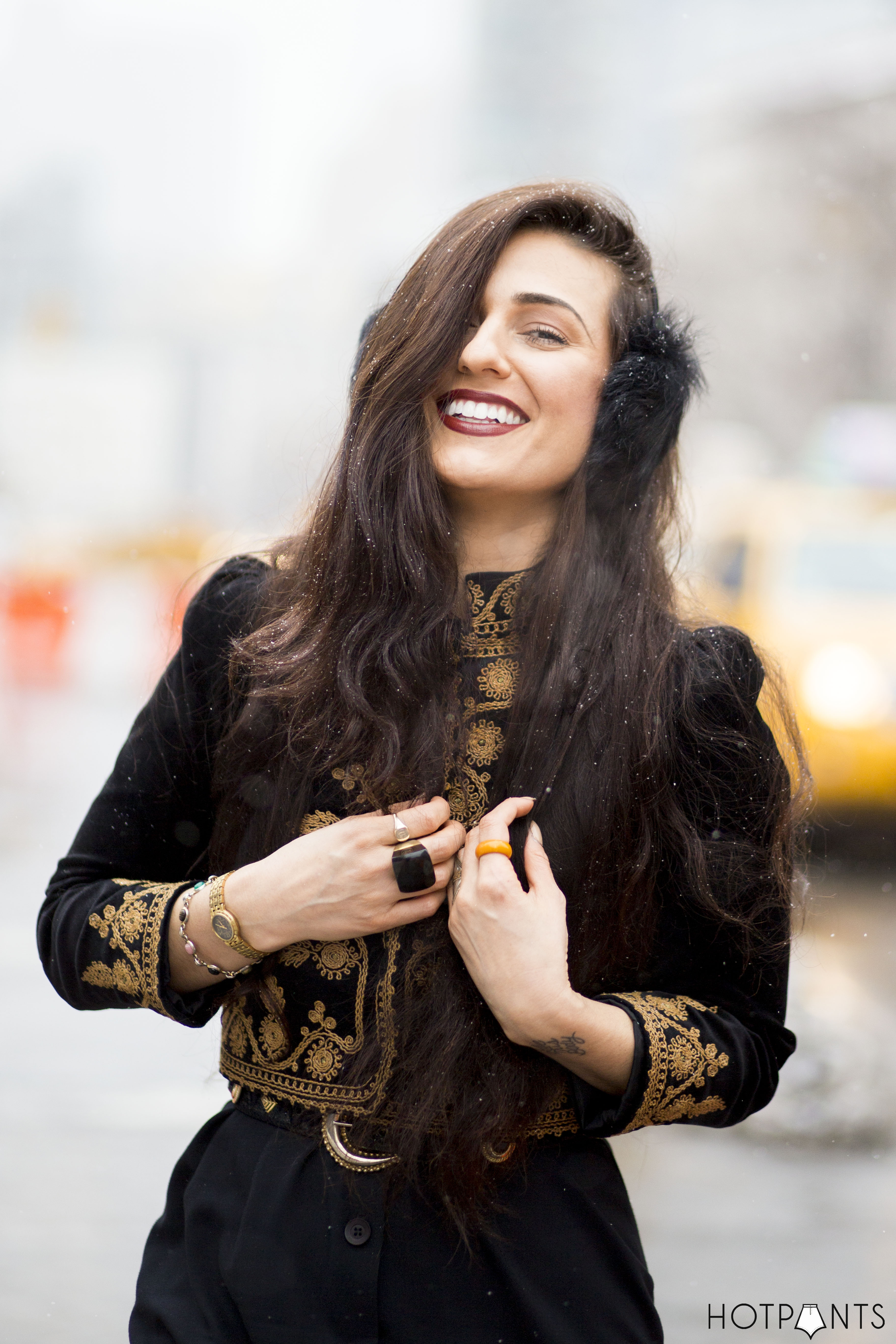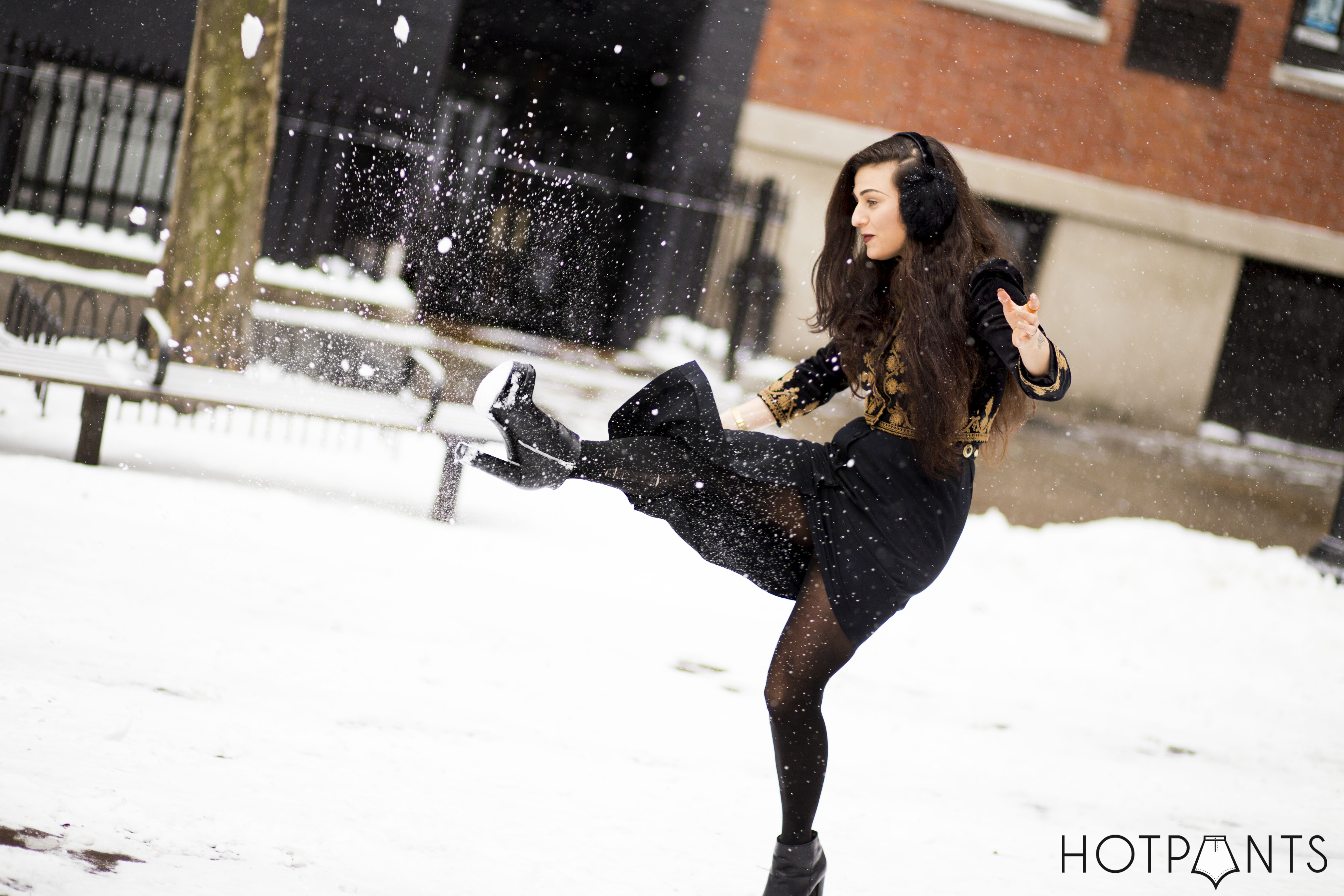 In all seriousness tho it's FREEZING in NYC.
Than god I have the cat. I feel bad for those of you without any sort of snuggle buddy this winter.
Get yourself on J-Date and find a living heater asap.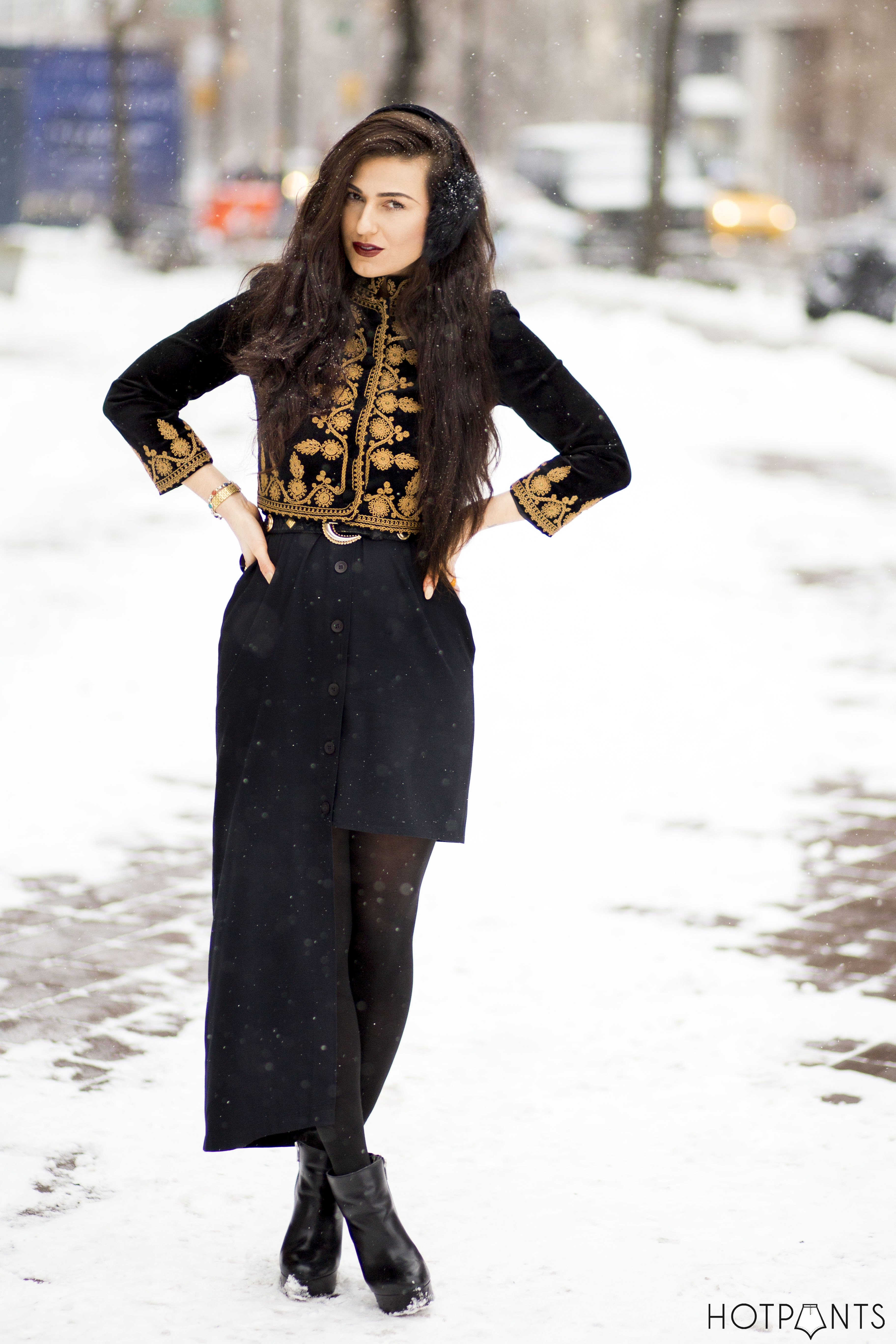 Or find a cuddler on craigslist.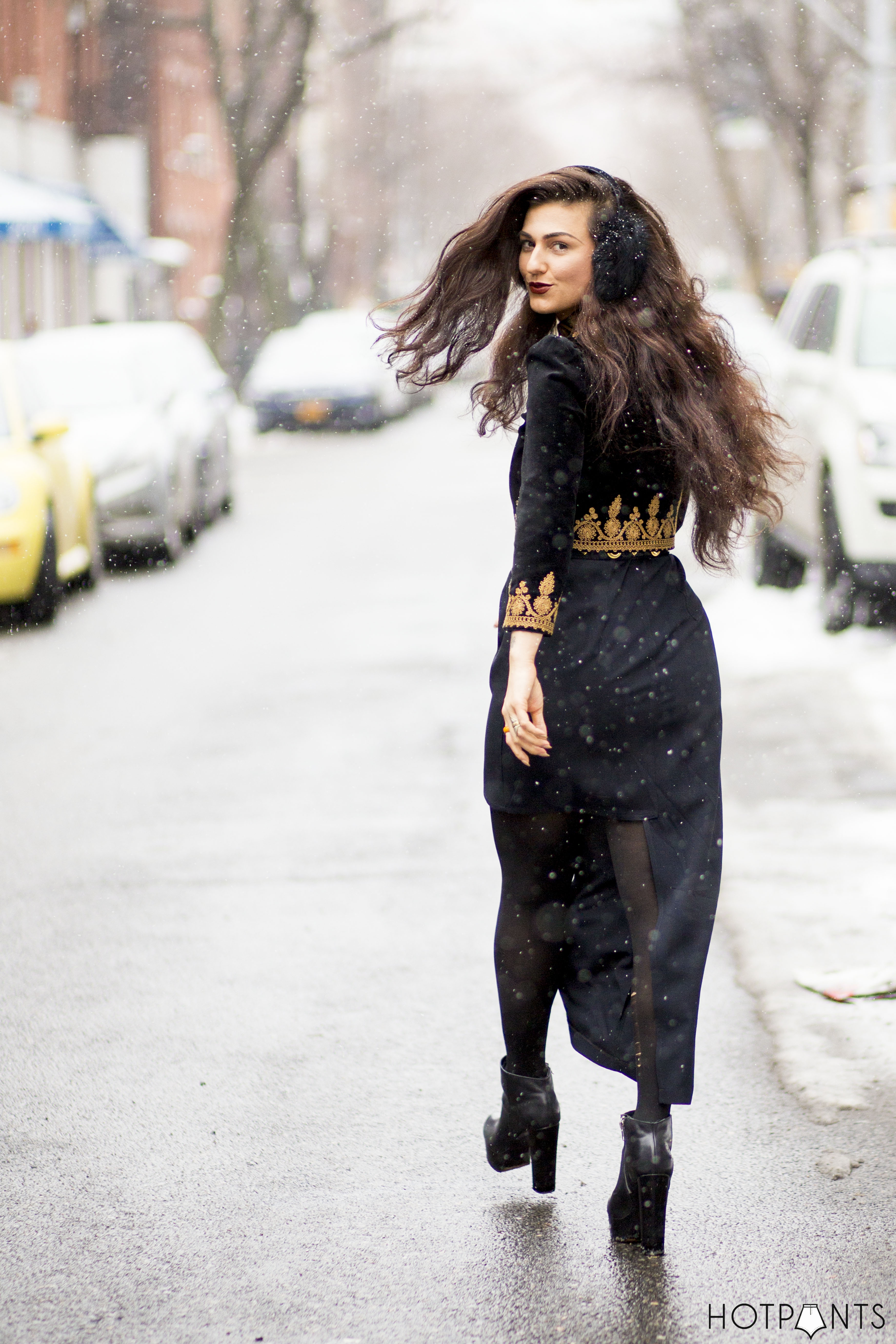 LATER DUDES,
XX-HOTPANTS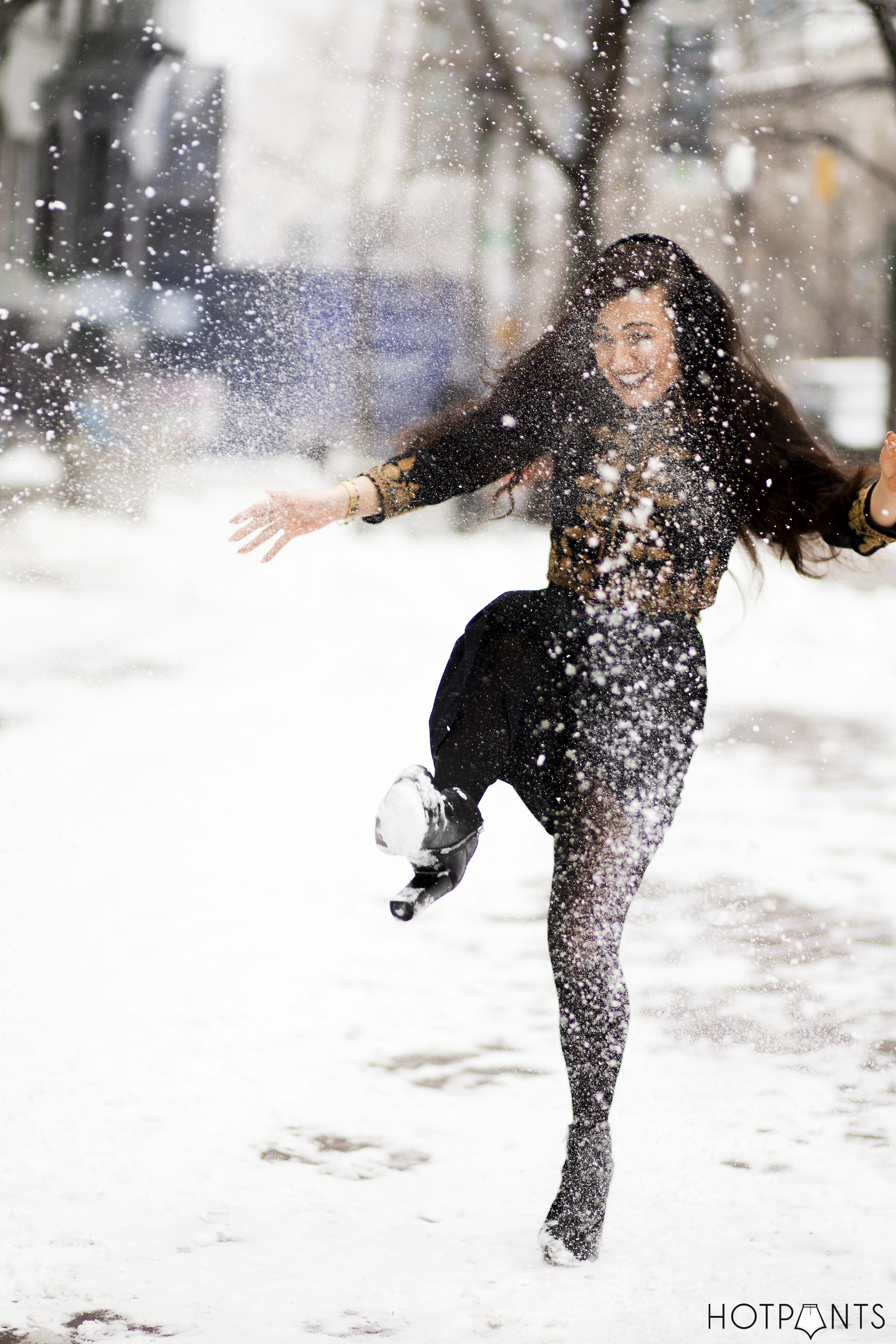 Wearing
Lipstick : L'Oreal Resilient Raisin / Jacket : H&M / Asymmetrical Dress : Thrifted (similar here) / Earmuffs : Etsy (similar here and here) / Belt : My Mom's / Heels : Steve Madden / Bracelet and Watch : Vintage / Black Ring : Lucas Jack