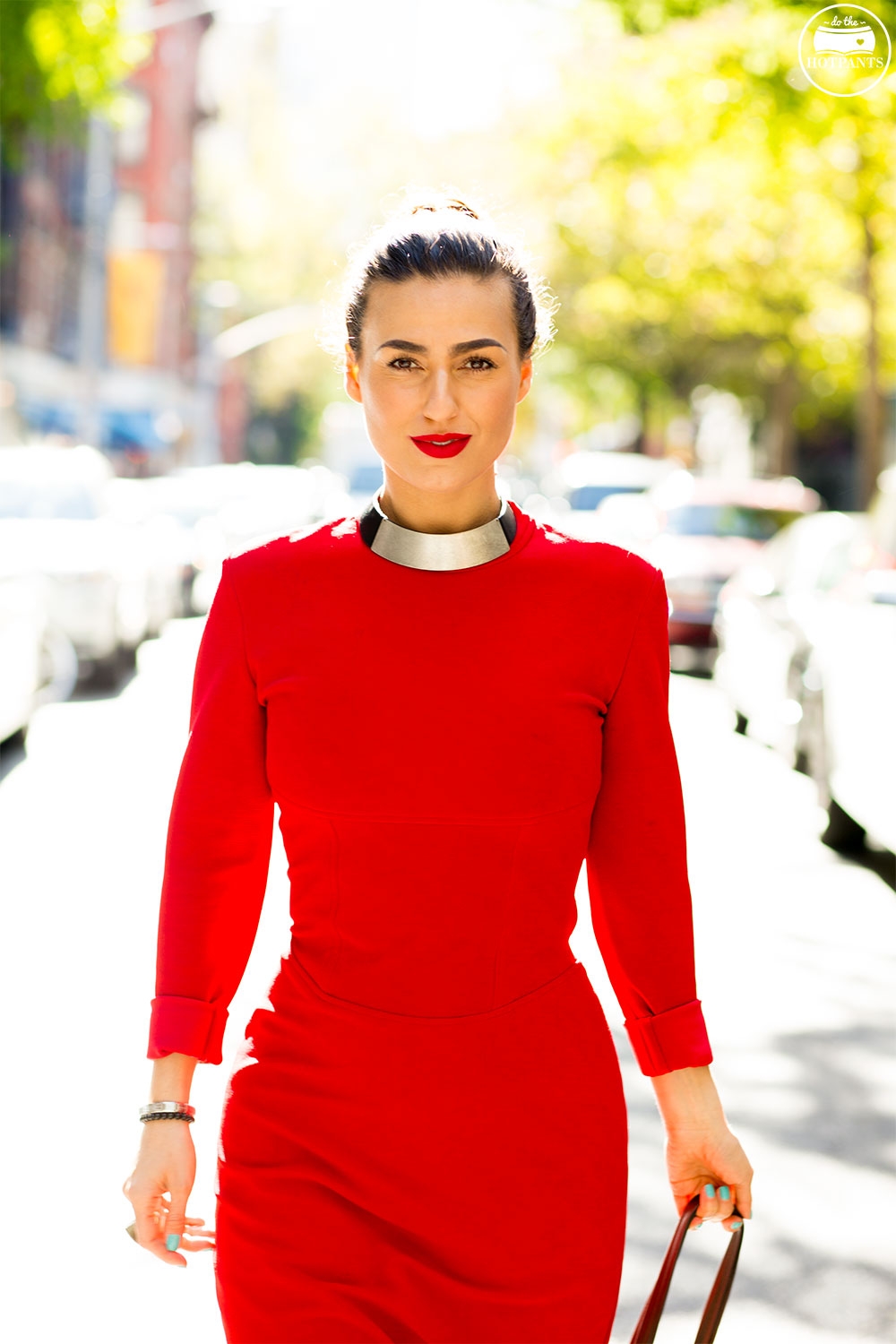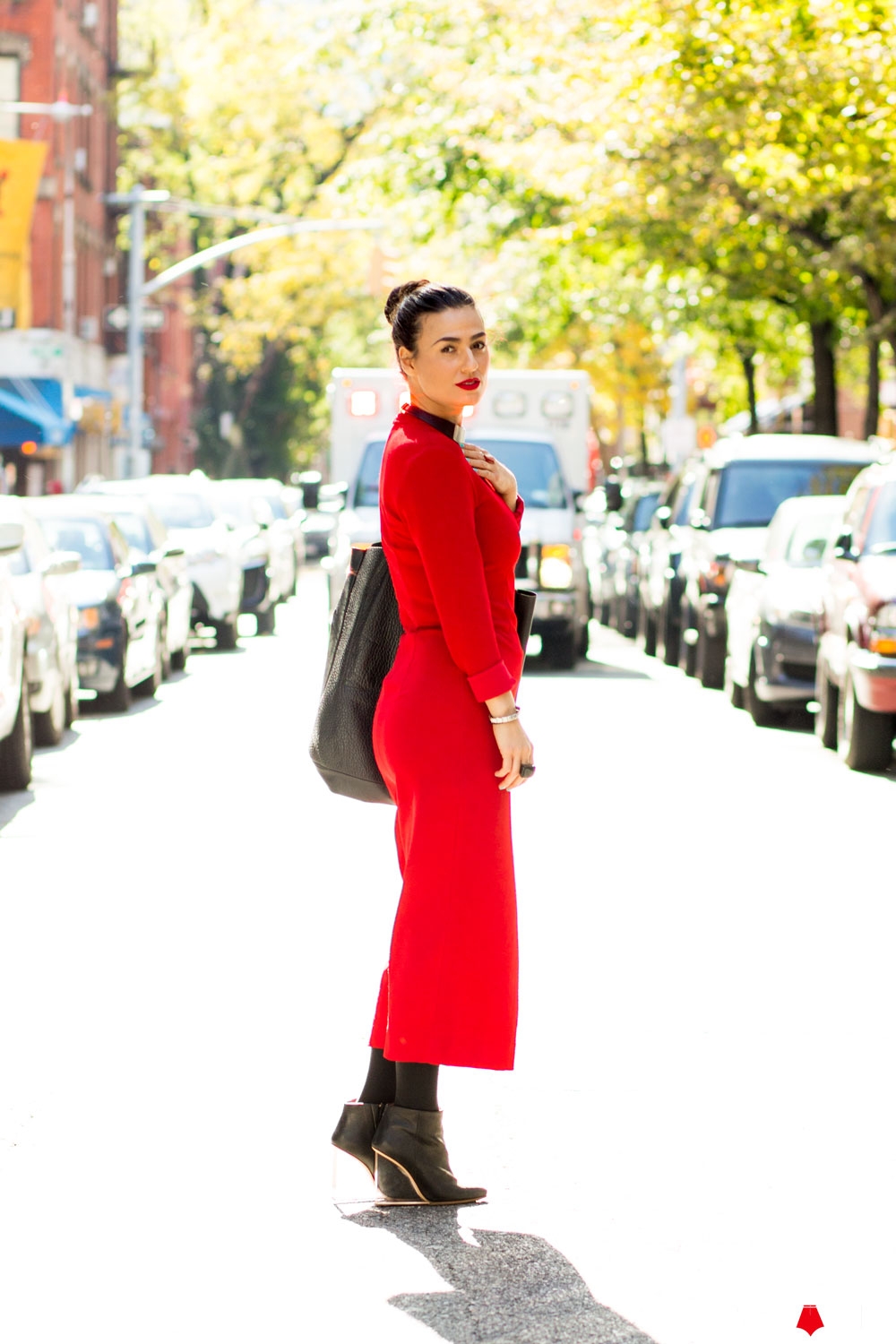 I know my holiday post is a day late, but whatever DEAL WITH IT :)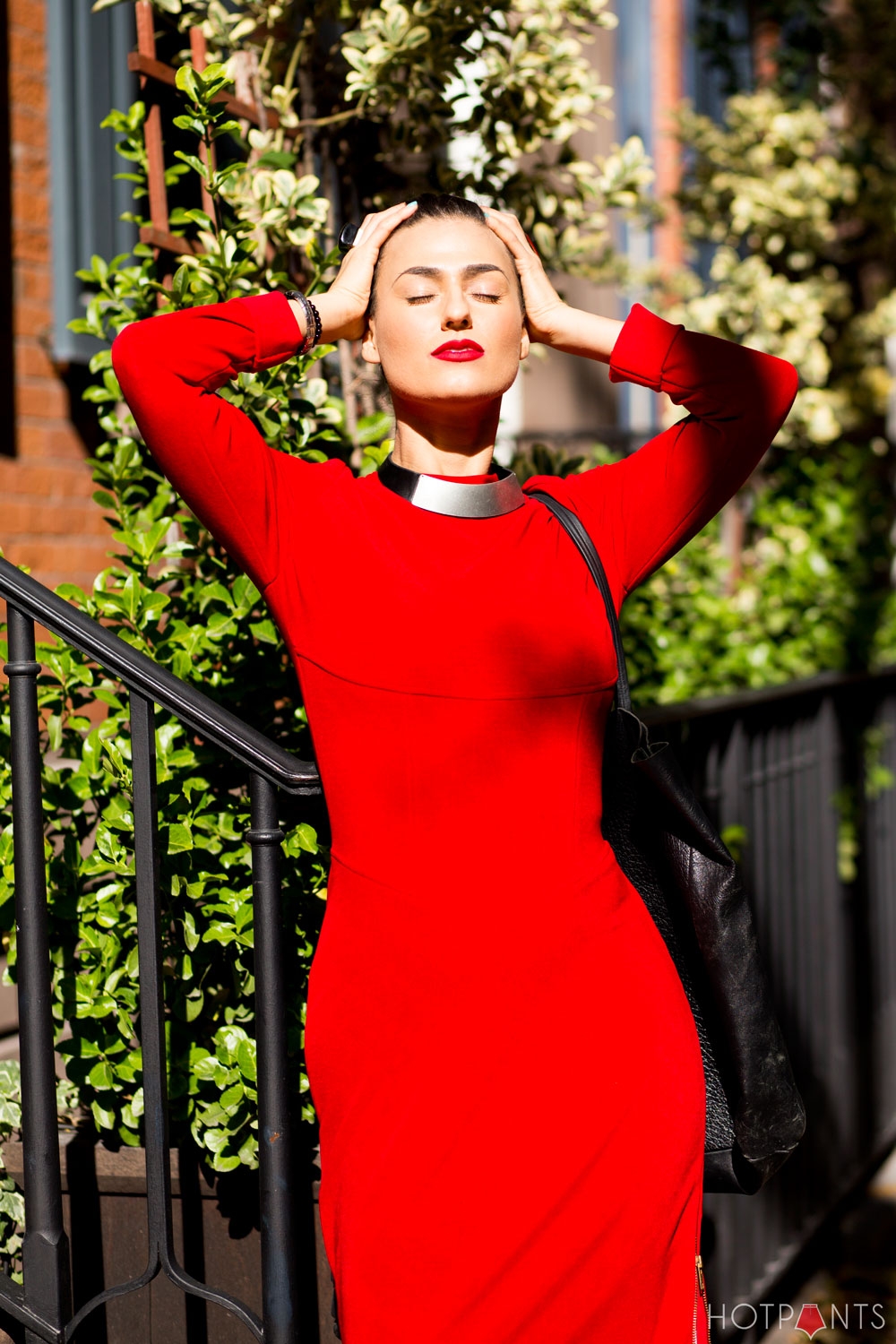 Are you all having a spectacular week?
I don't even celebrate Christmas, but I am NOT about to complain for getting paid days off of work.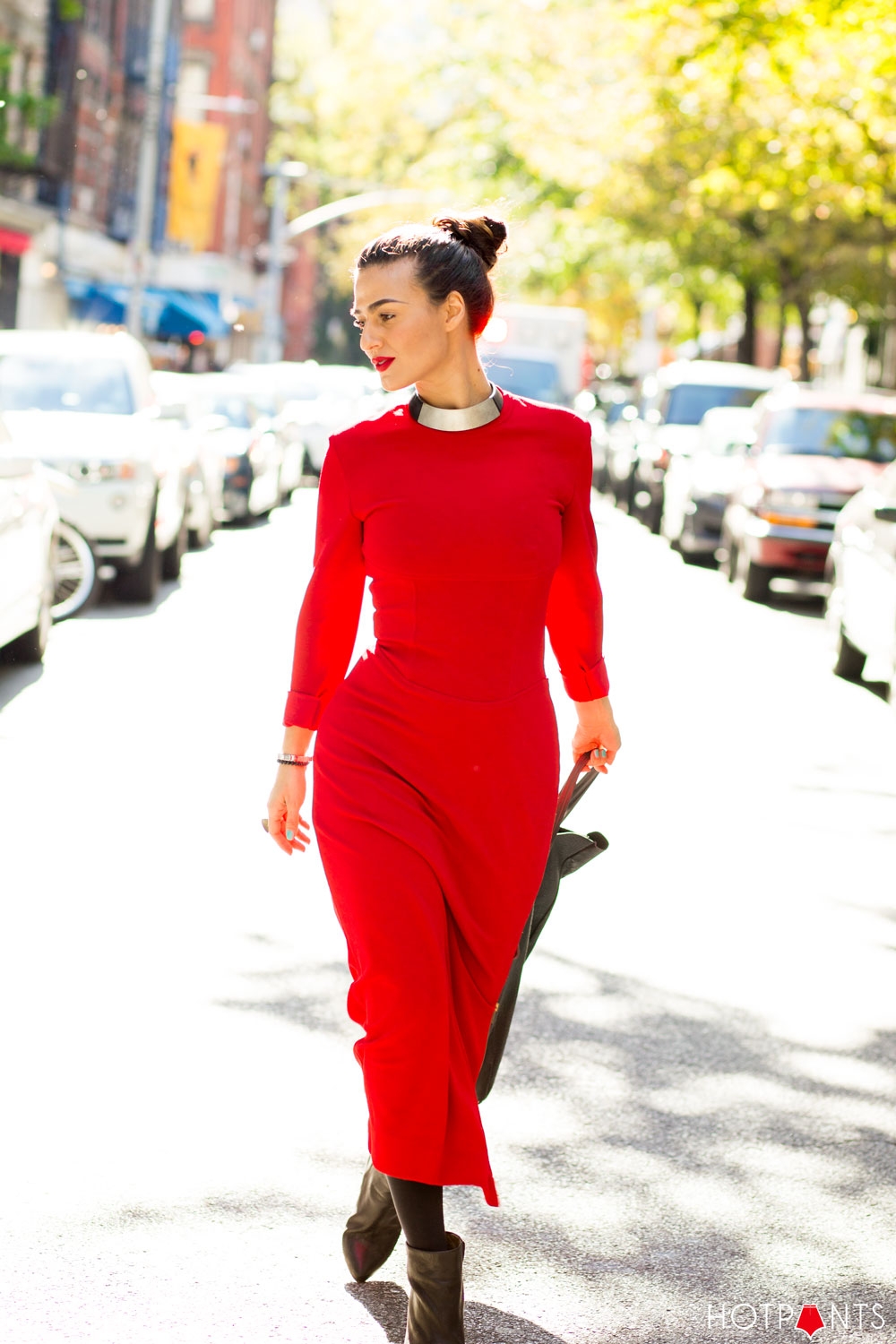 To those of you who don't get any vacation or days off during December, I'm sorry.
At least you have a job?
And for those of you without a job, I'm also sorry.
At least you have internet right now to look at my blog??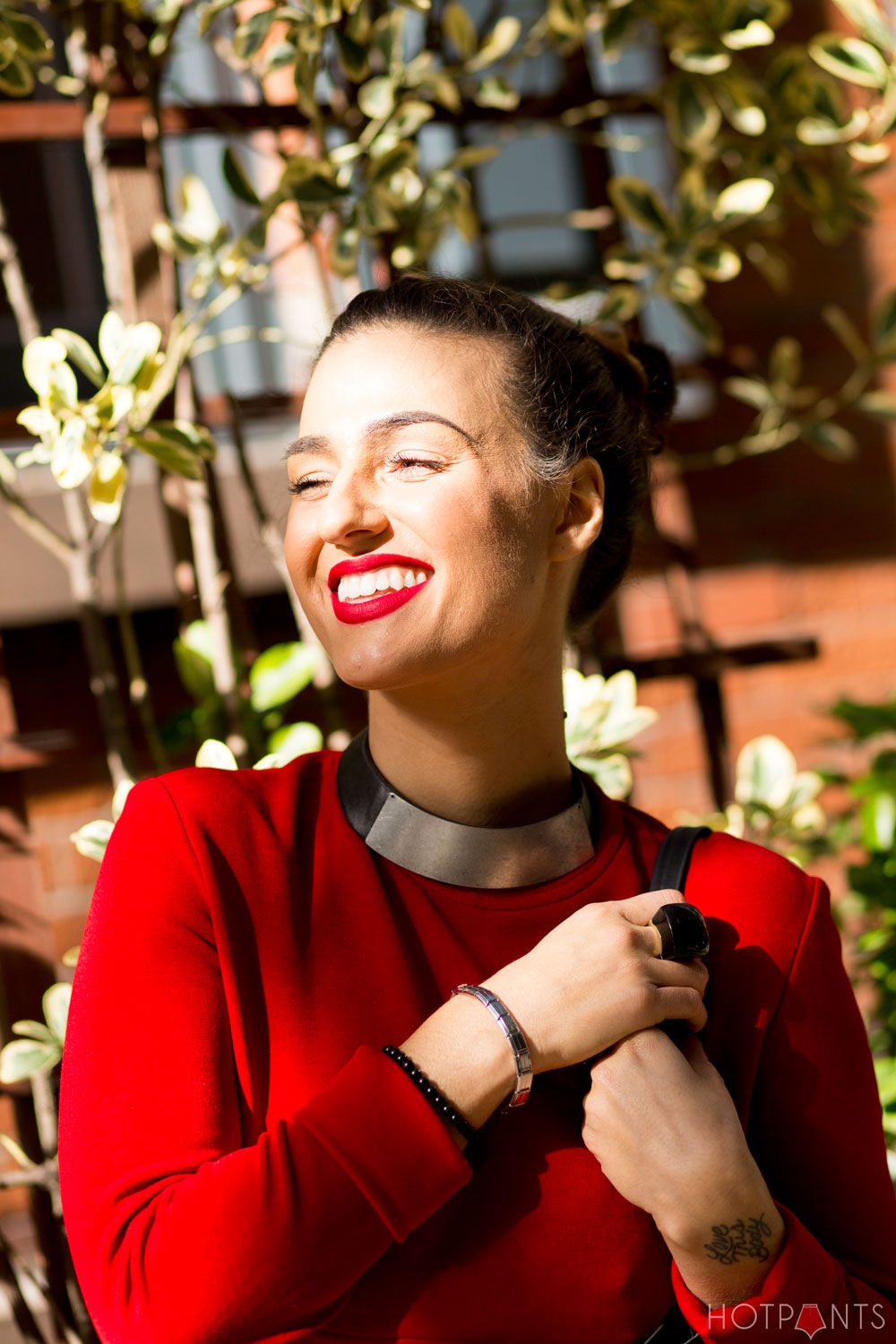 Anyways enough about you, let's get back to me.
While shooting this outfit, a woman loved my dress so much she stopped and took a photo.
It was super flattering, although judging by the photo below, I think she just really likes the color red.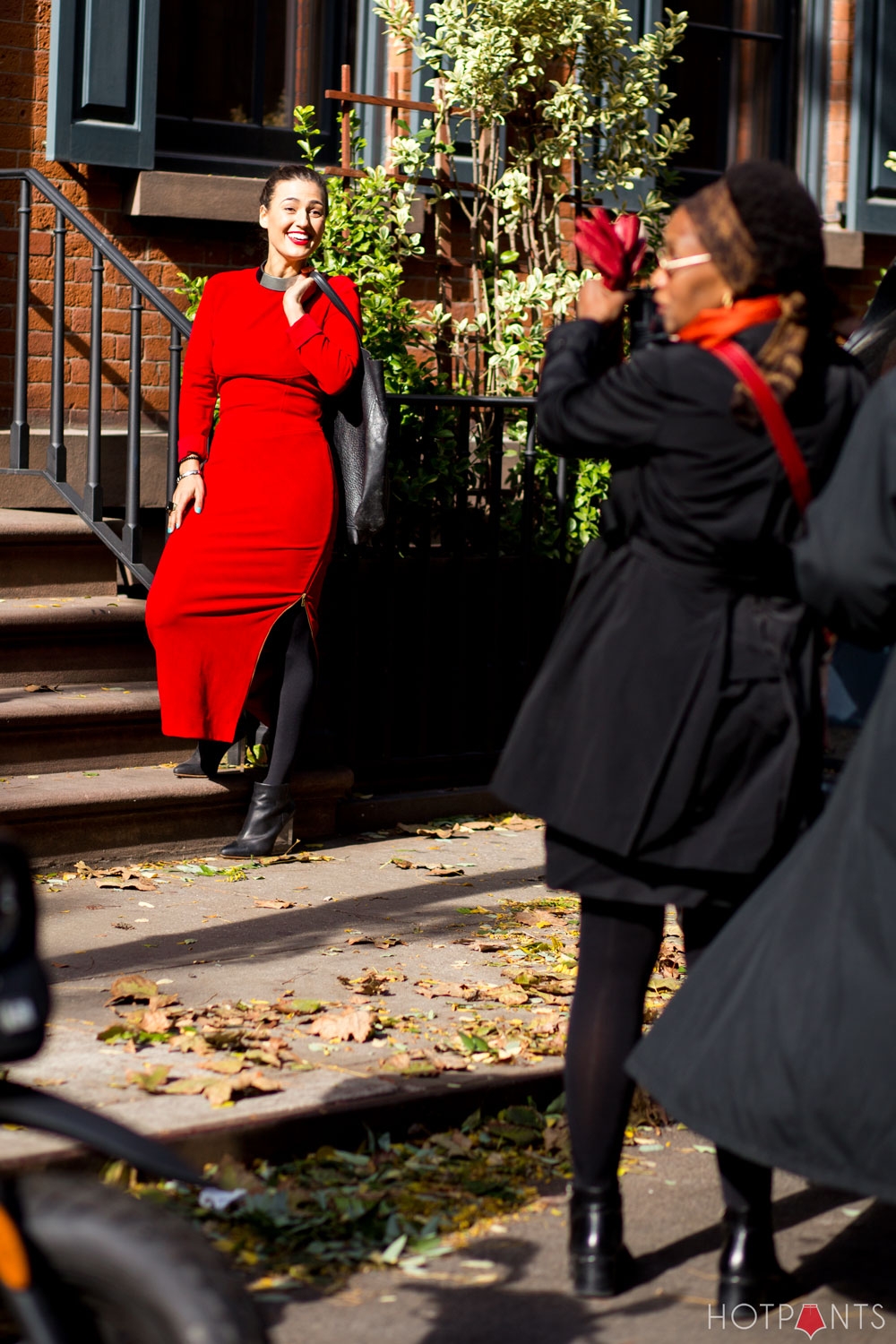 This dress REALLLLLY brings out my hips.
I don't think I'm that curvy, but damn when I saw these photos I was like…whaddup Shakira?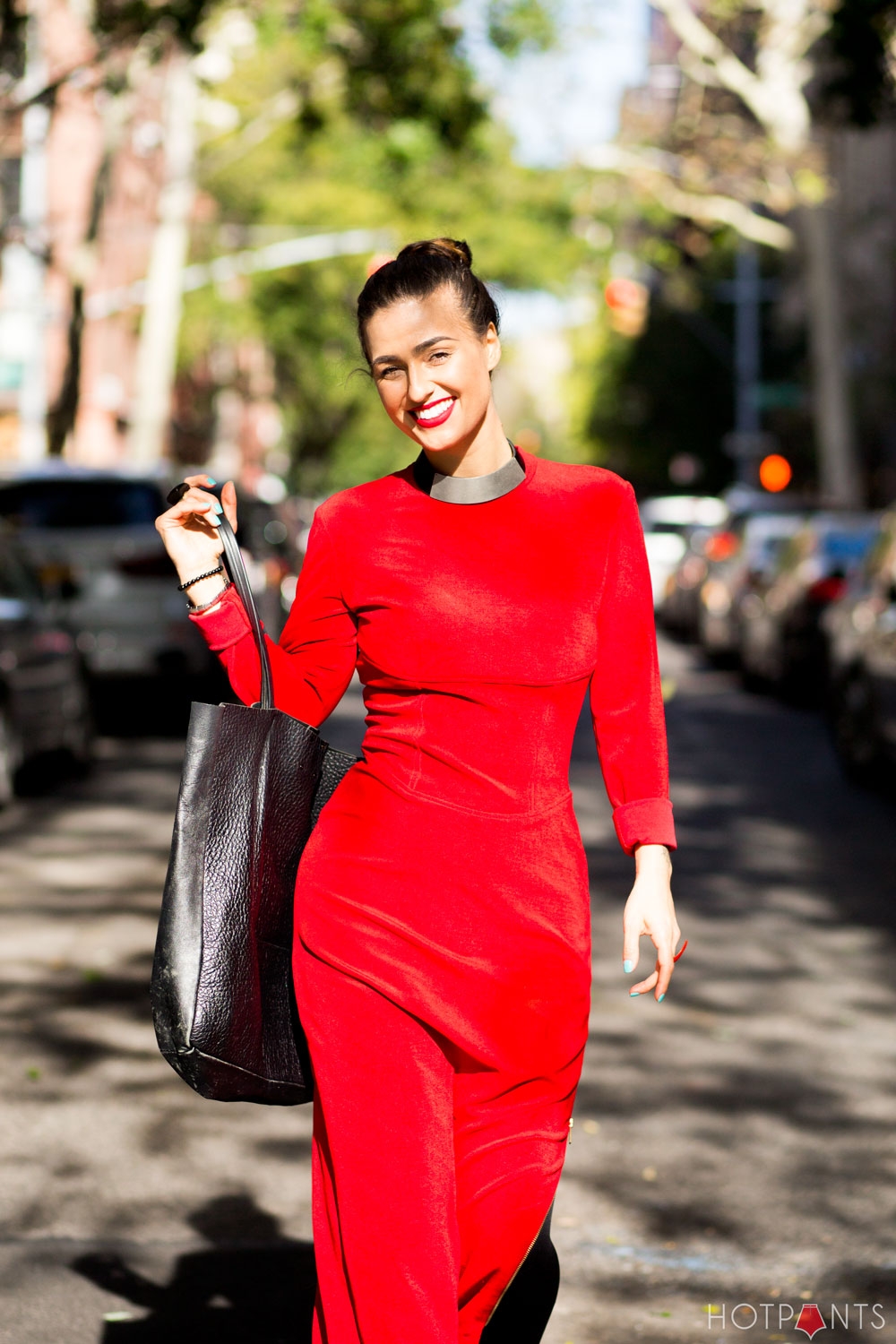 I think it's also the cut and location of the seams.
Whatever, I'll take it cuz the dress is vintage, and that means there's a 99% chance it won't fit correctly.
(insert Jim Carrey saying "Like a glove")
oh wait—-look what I found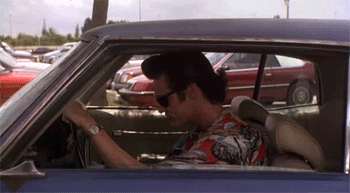 LOLLLLLLL that might be the stupidest gif I've used yet.
I mean, the bar is pretty freakin low for stupid gifs on Do The Hotpants.
But I think I just lowered it.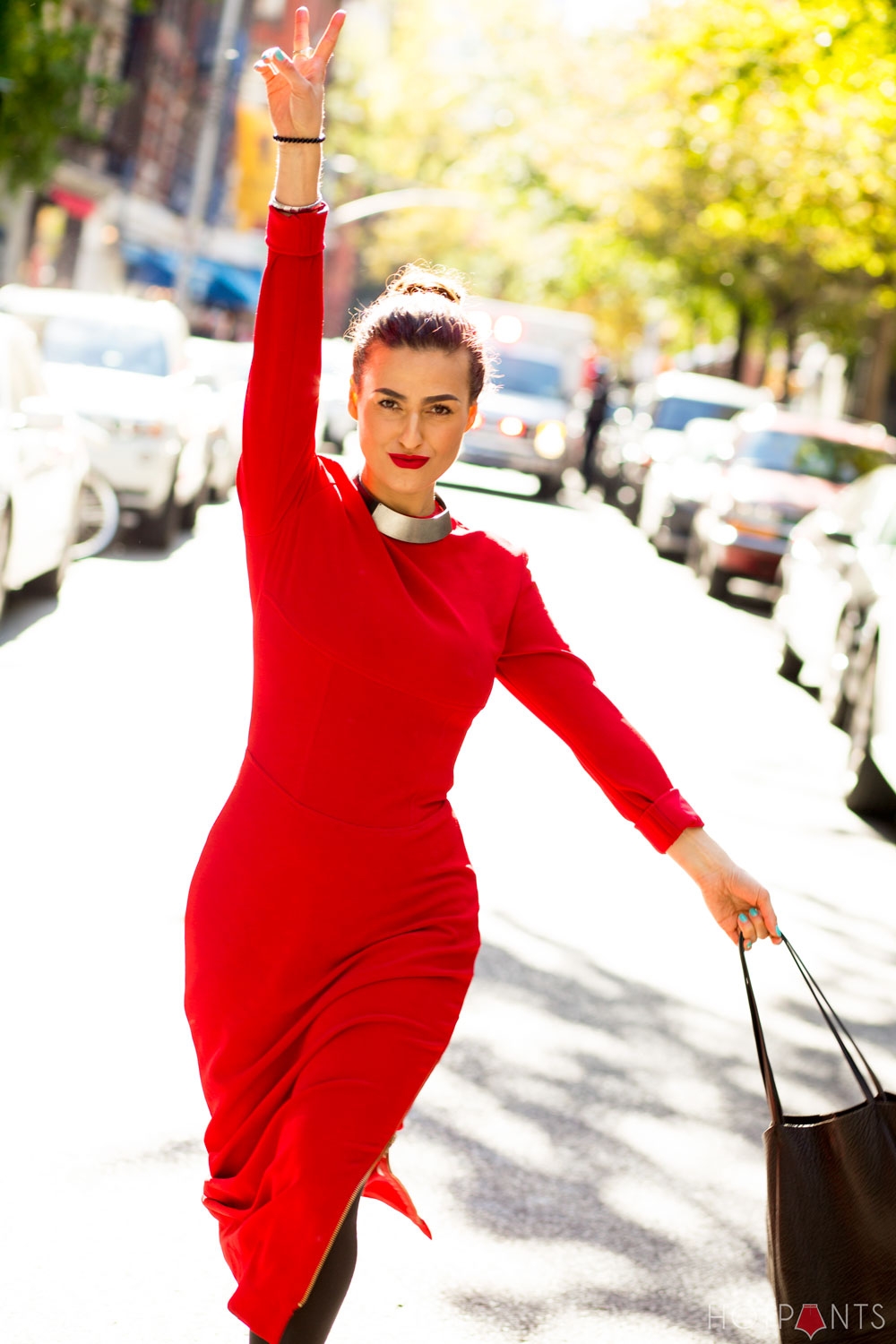 Remember I don't Photoshop my skin anymore.
It's still scary to post super close up portraits but I think this one is so classy that I had to share…also I'm not making a stupid face which is RARE.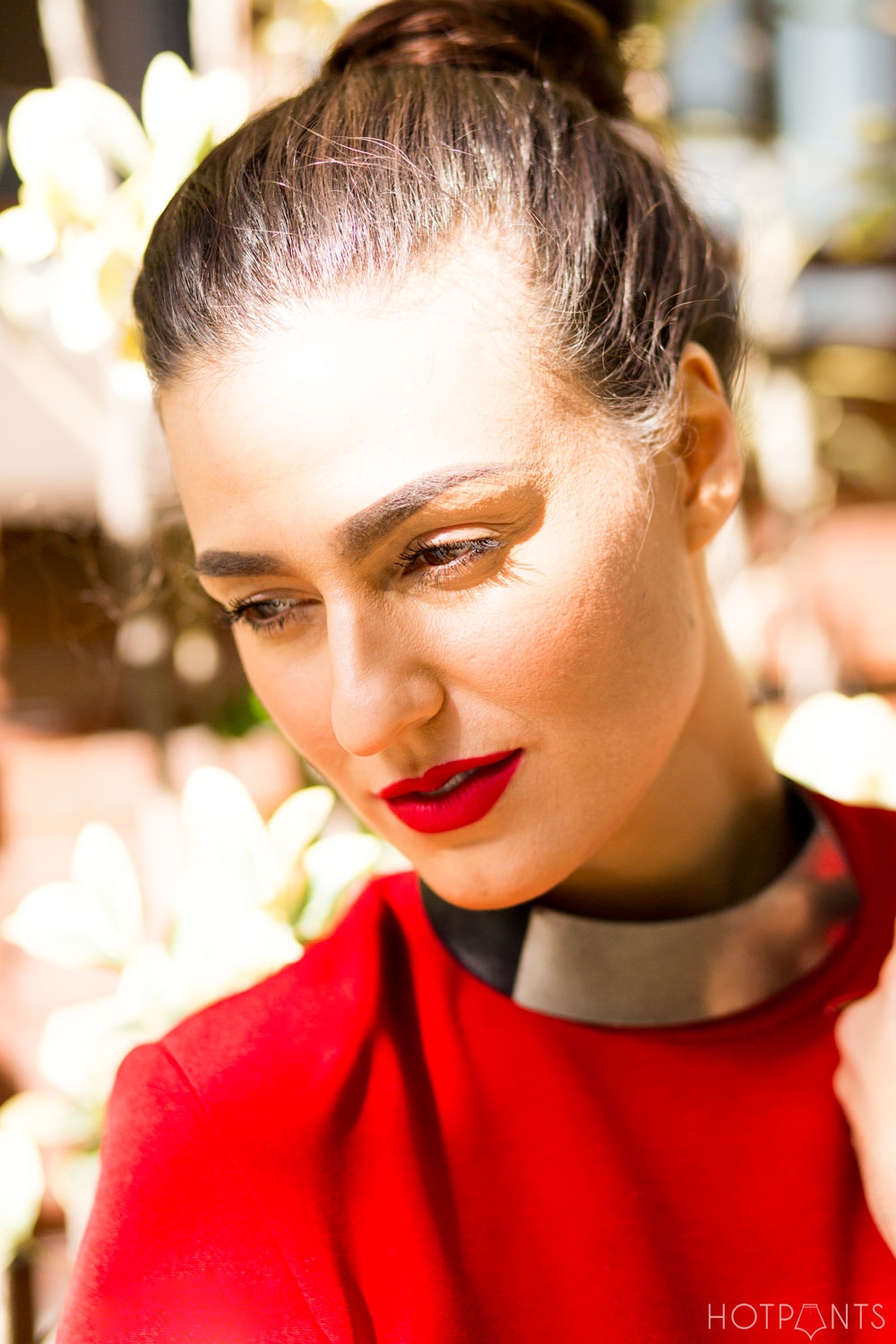 My Margiela for H&M clear lucite heels.
I've had so many people offer to buy these off me on Instagram and email.
I've finally decided I will get rid of them in exchange for one black pug puppy.
;)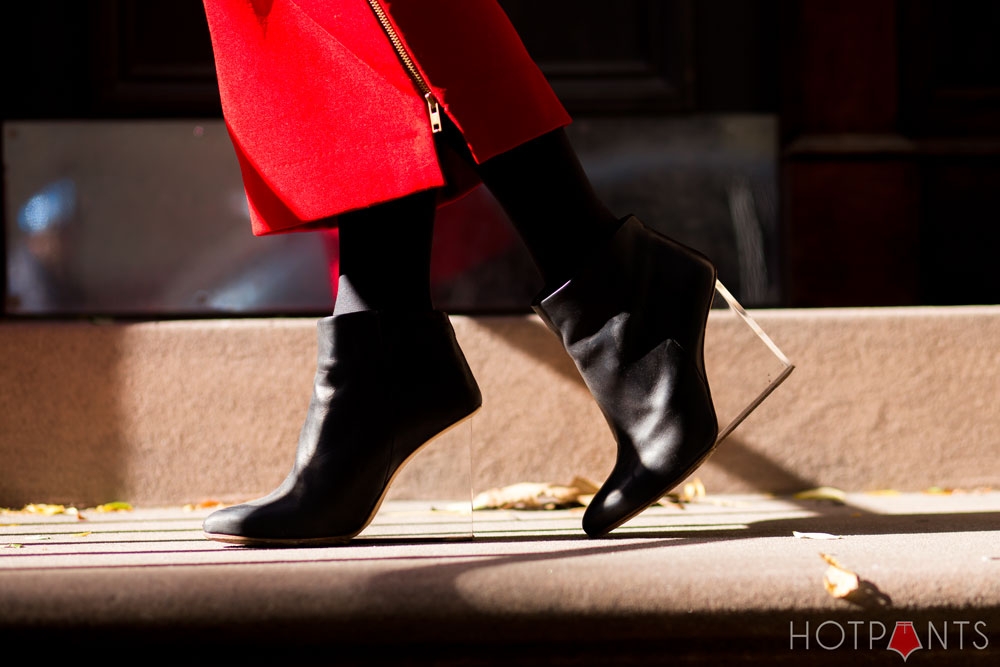 LATER DUDES, AND ENJOY YOUR LAST FEW DAYS OF 2014!!!!
XX-HOTPANTS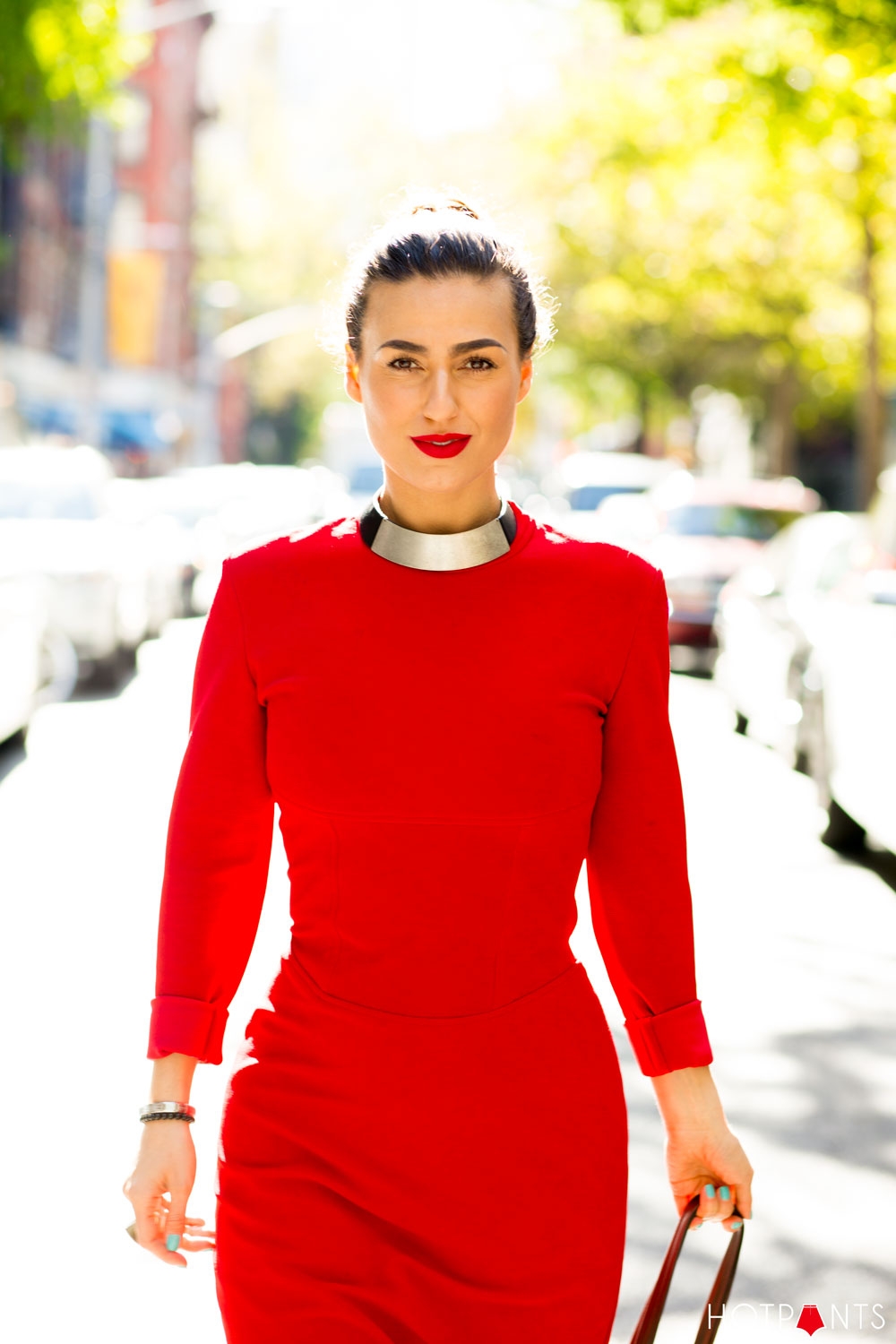 Wearing
Lipstick : MAC Ruby Woo / Dress and Choker : Vintage / Purse : Etsy / Shoes : Margiela x H&M