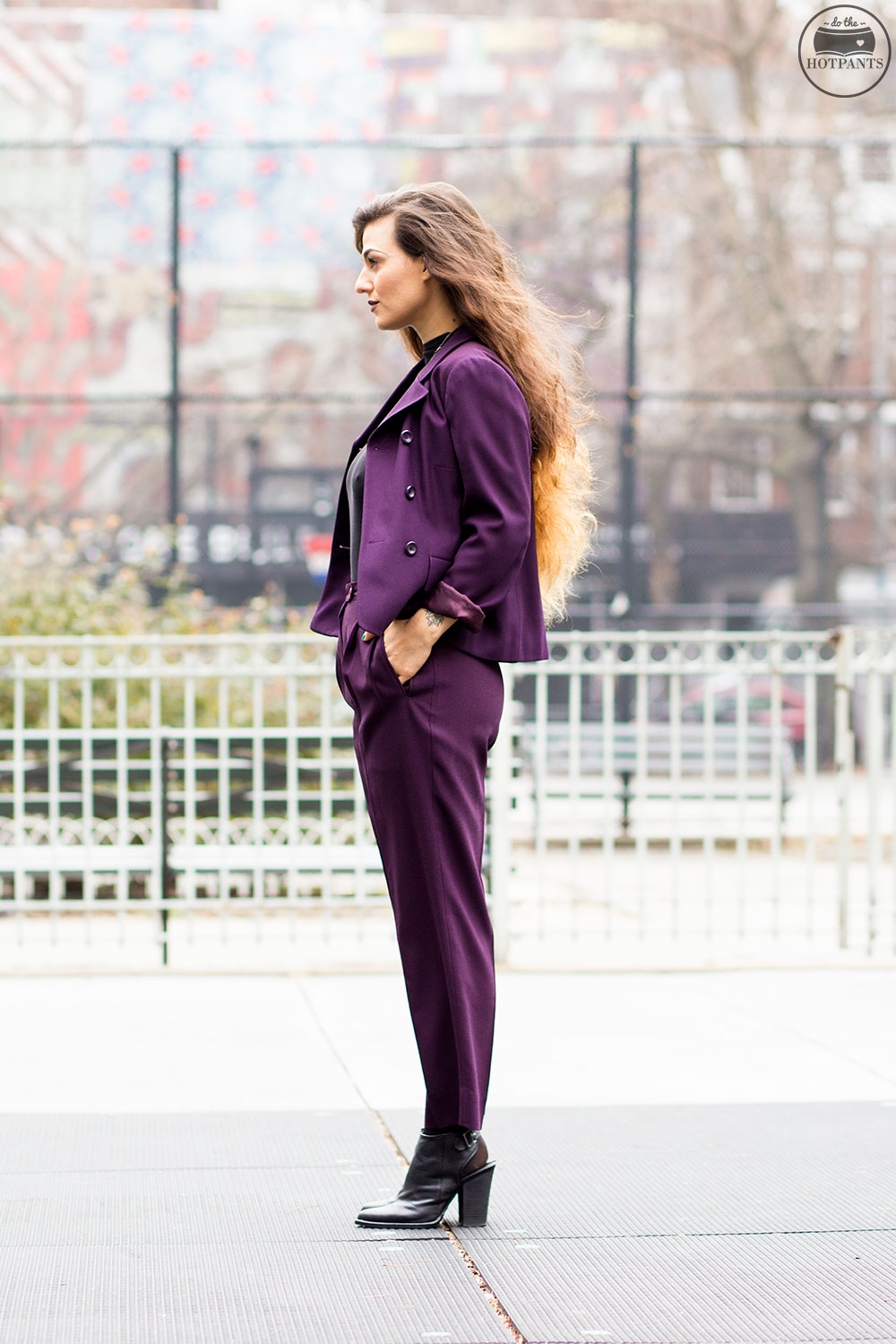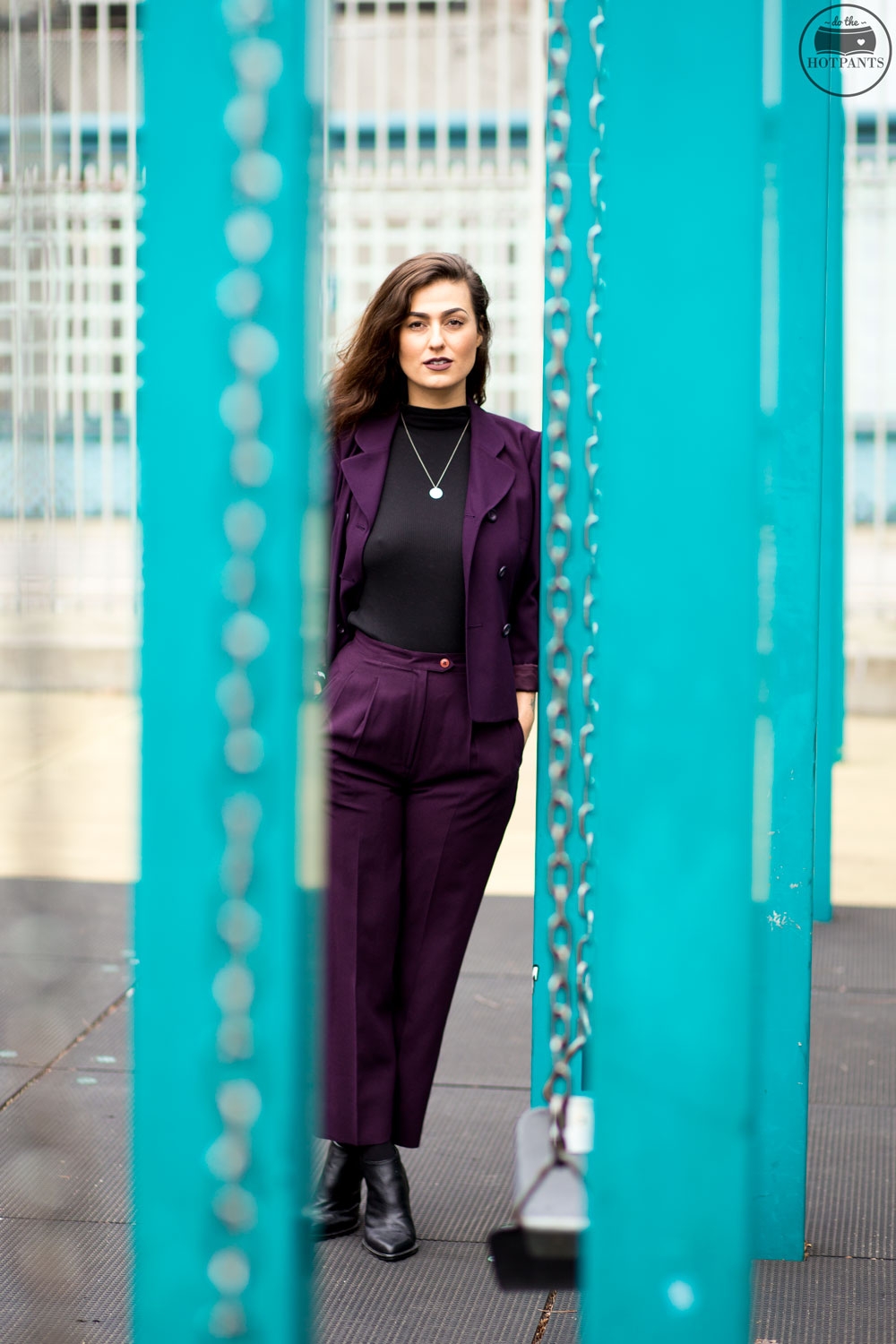 You guys, I have literally spent 2 hours scouring the internet for a purple cartoon character that I look like.
There's Barney, Ursula, Tinky Winky, Eeyore, Carebears and The Cheshire Cat.
But NONE of them match my outfit.
Then I found this: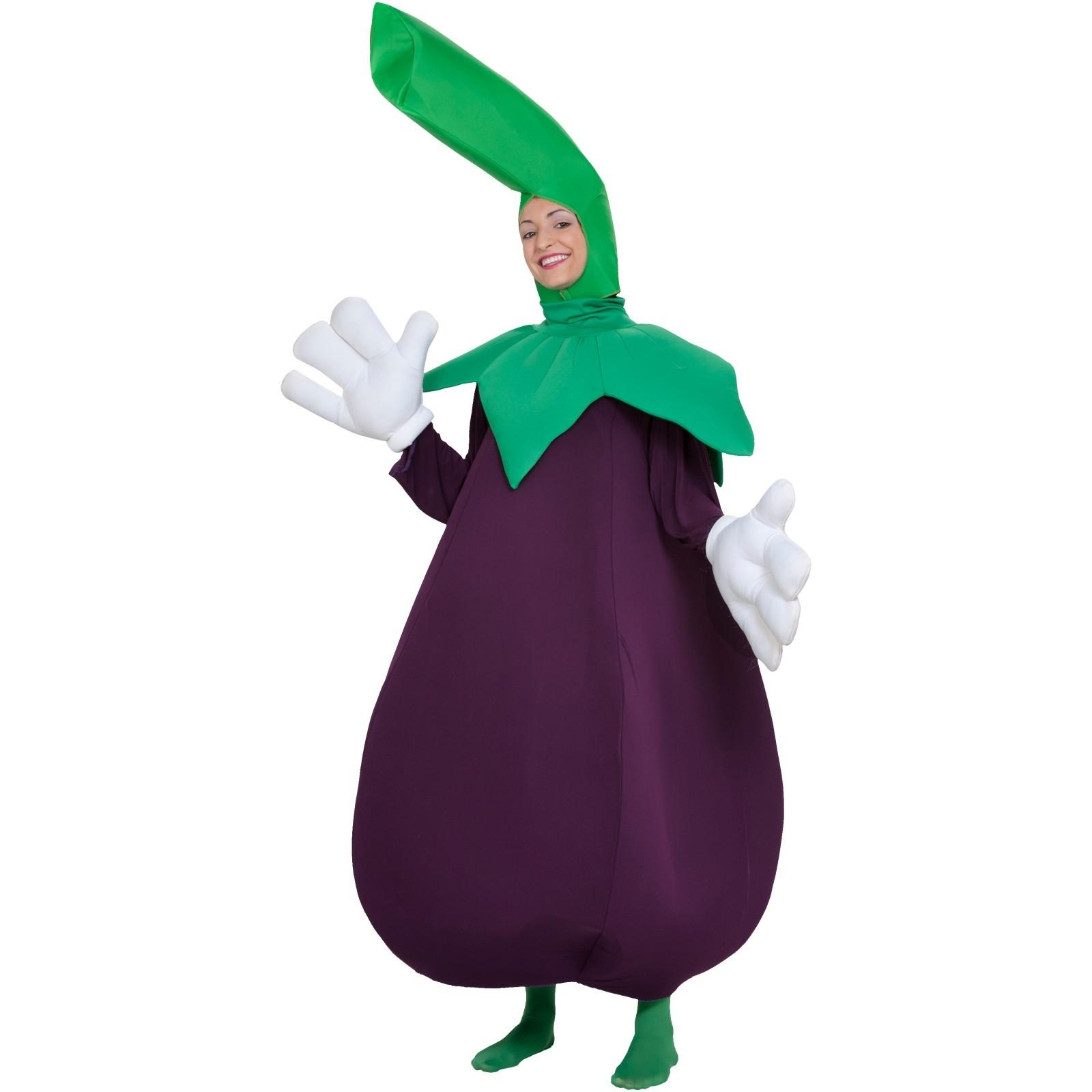 And I thought…
WHAT THE HELL, I'LL BE AN EGGPLANT.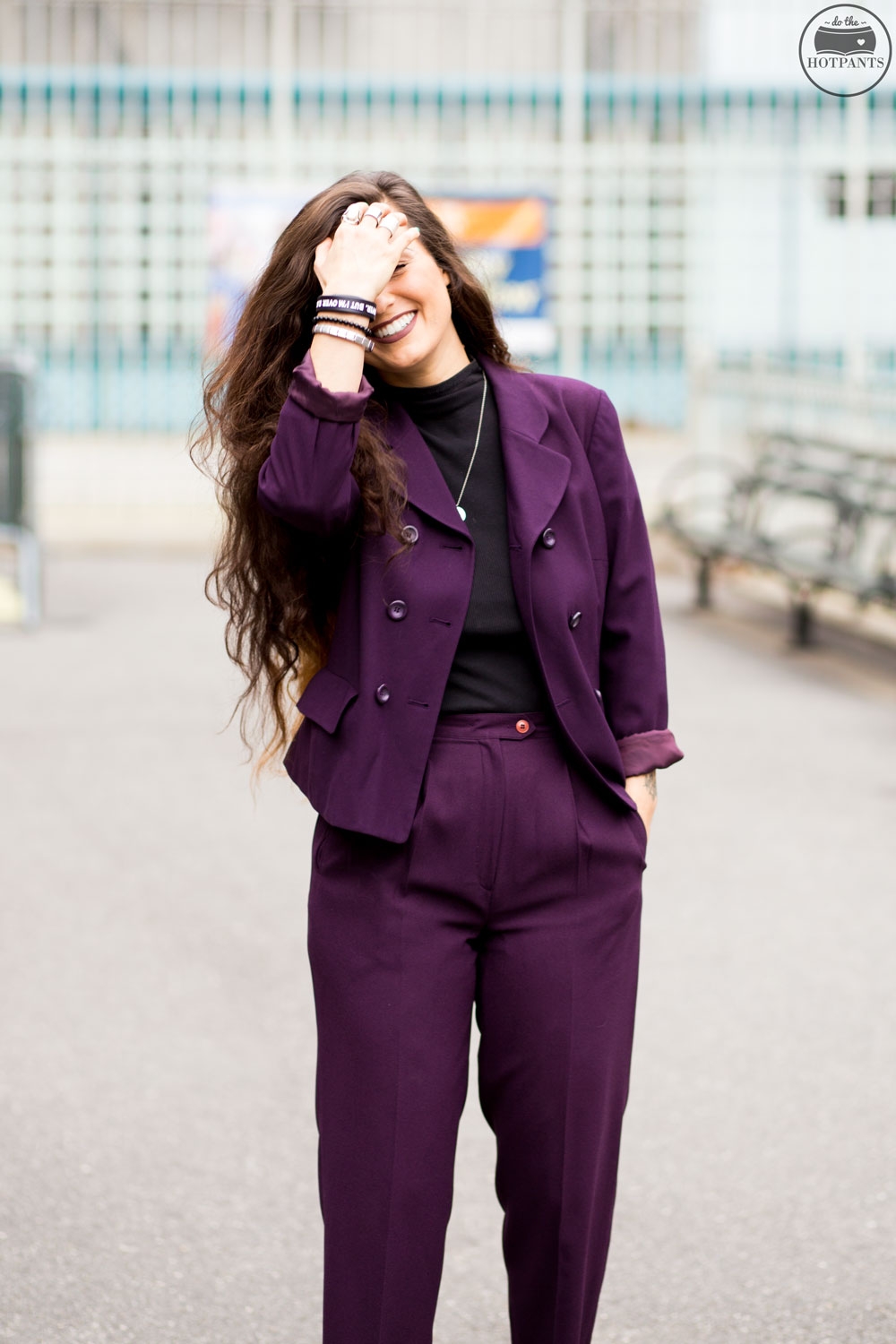 I hope no one comes to my blog looking for serious fashion posts, because come on…..
In all honesty I kinda do look like an eggplant.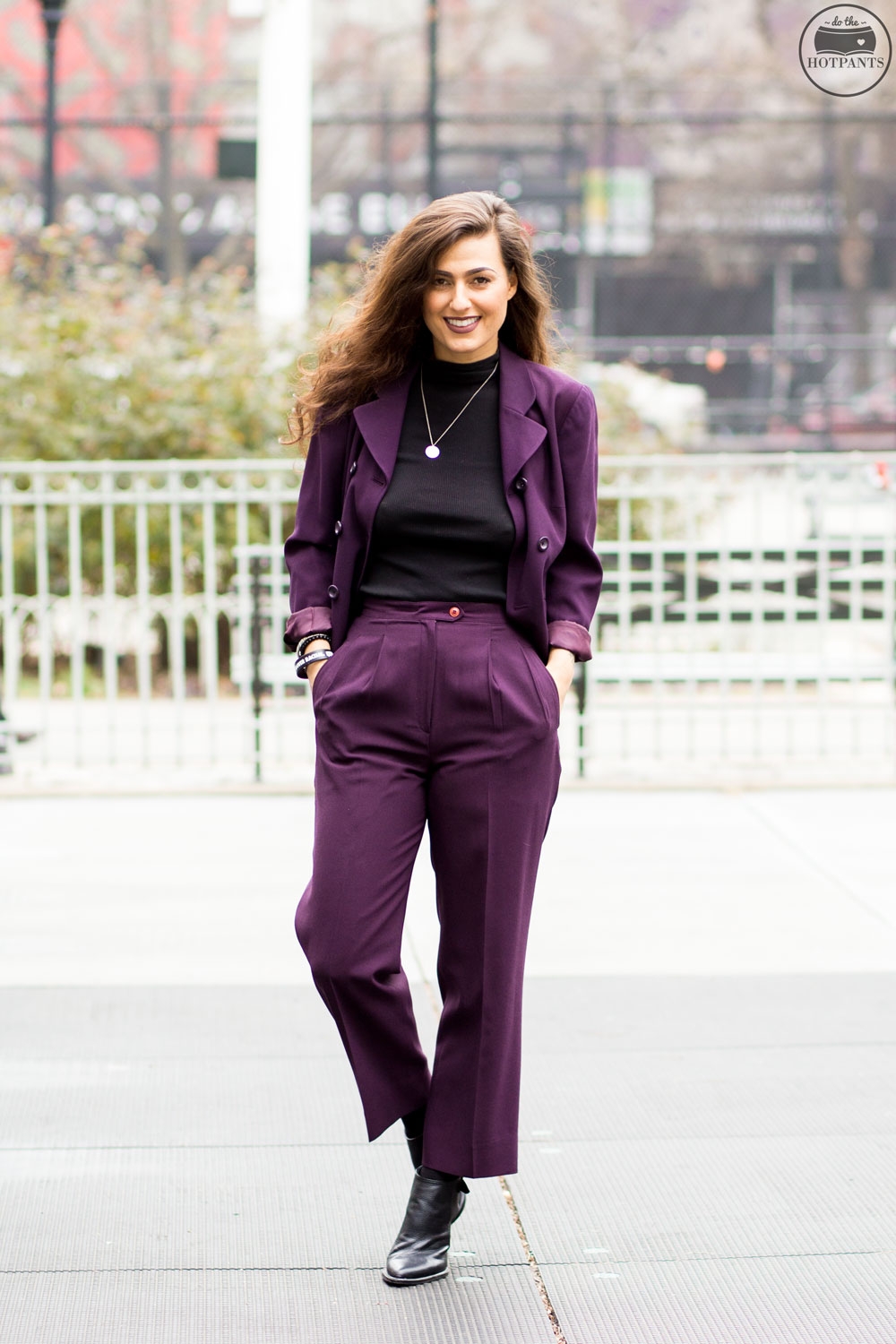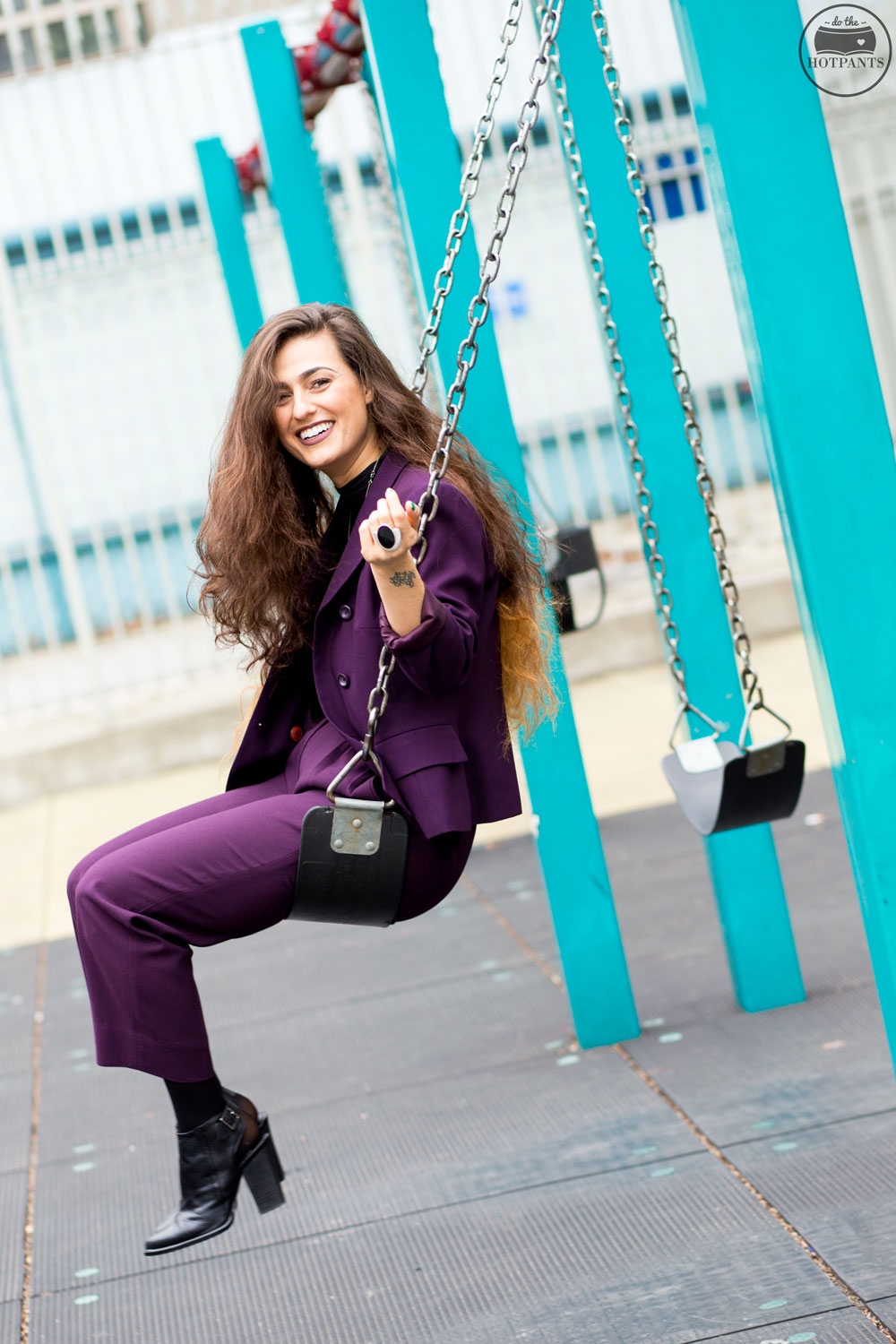 I got this suit at a Goodwill in California. The brand is Kasper and Company.
80's mom suit anyone????
I will tell you this….I had the giant shoulder pads removed from the jacket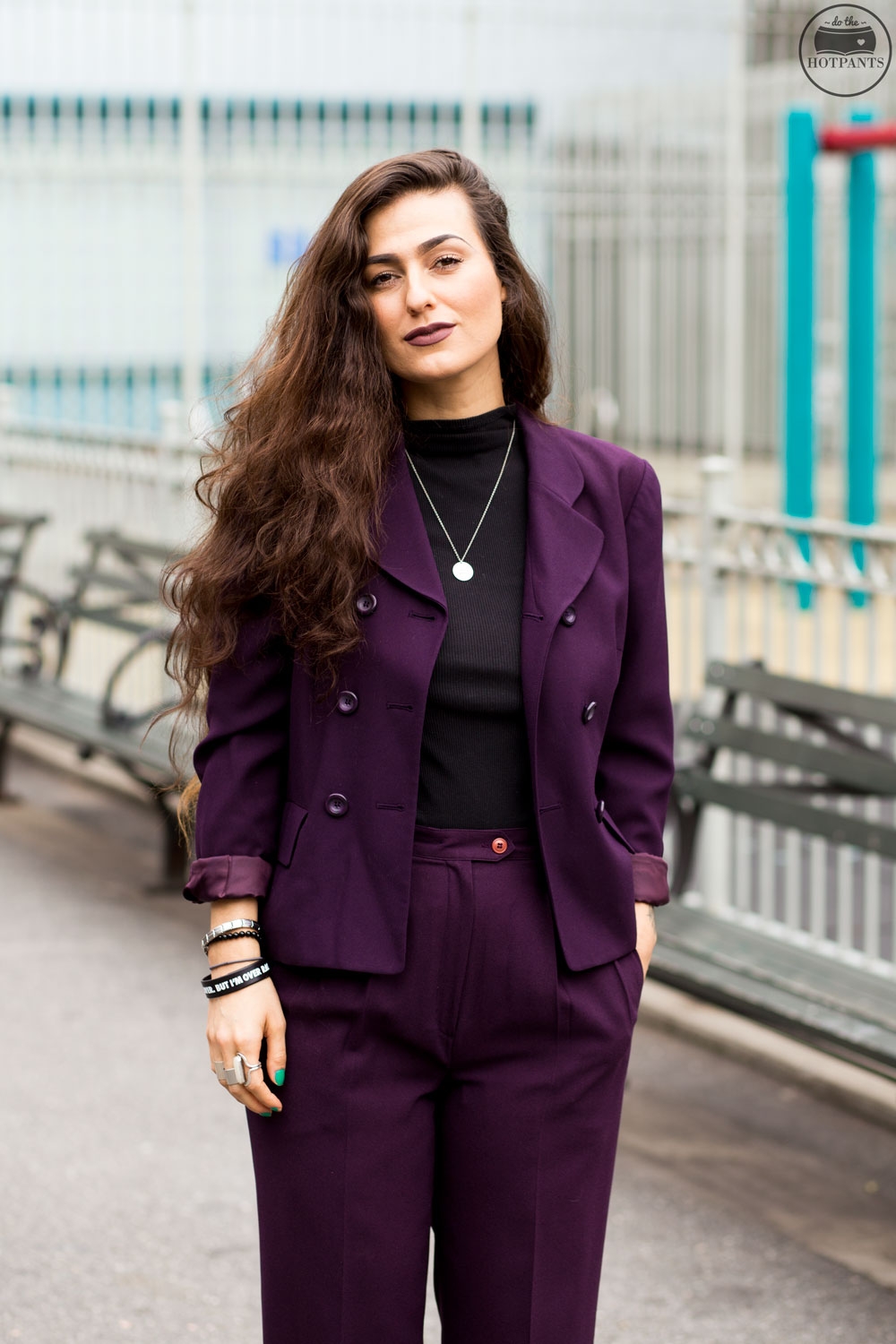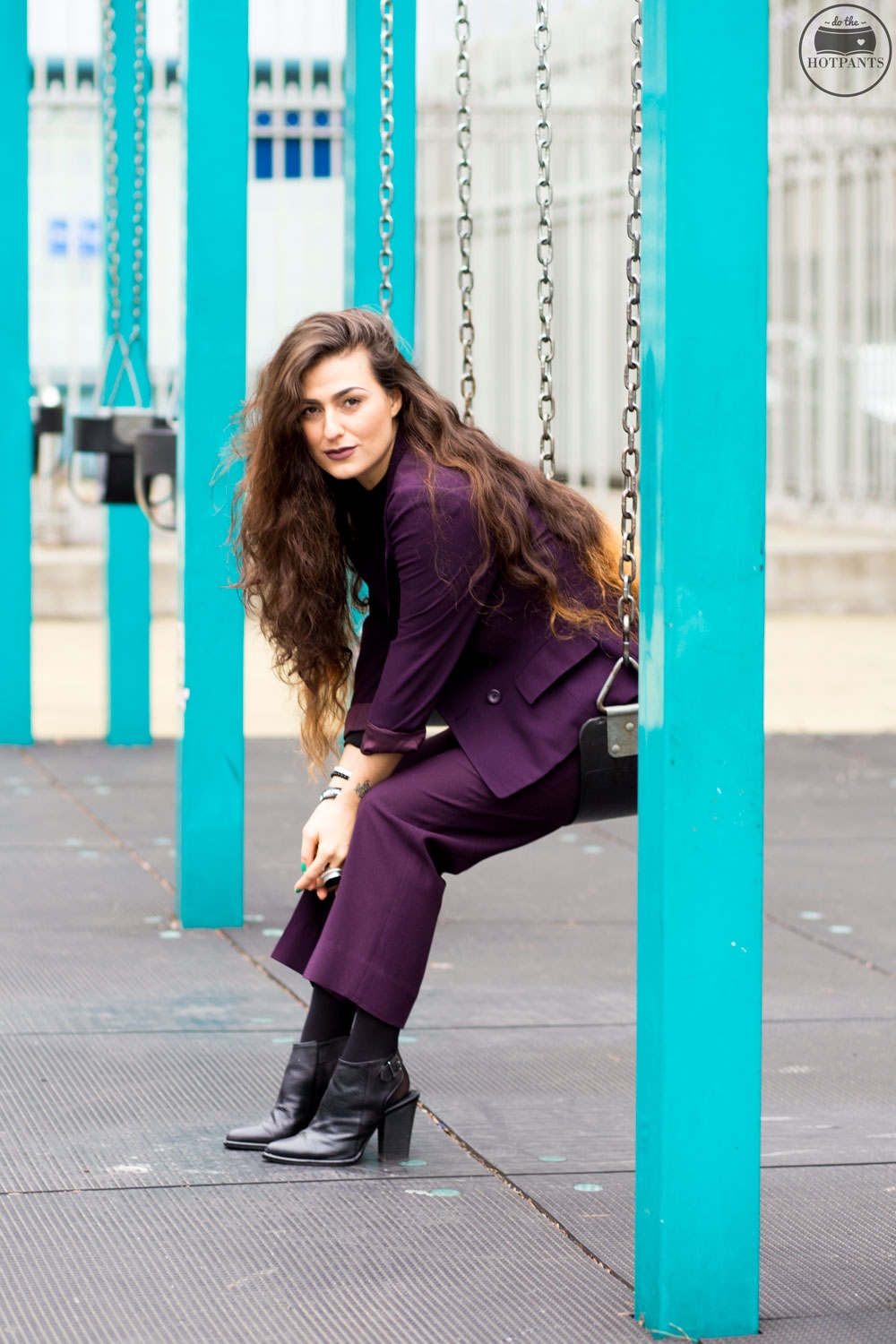 But OMG I love suits. I don't care what color they are or what era they're from.
Maybe it's because I like dressing in monochrome anyways and a single color suit makes an easy outfit look GOOD.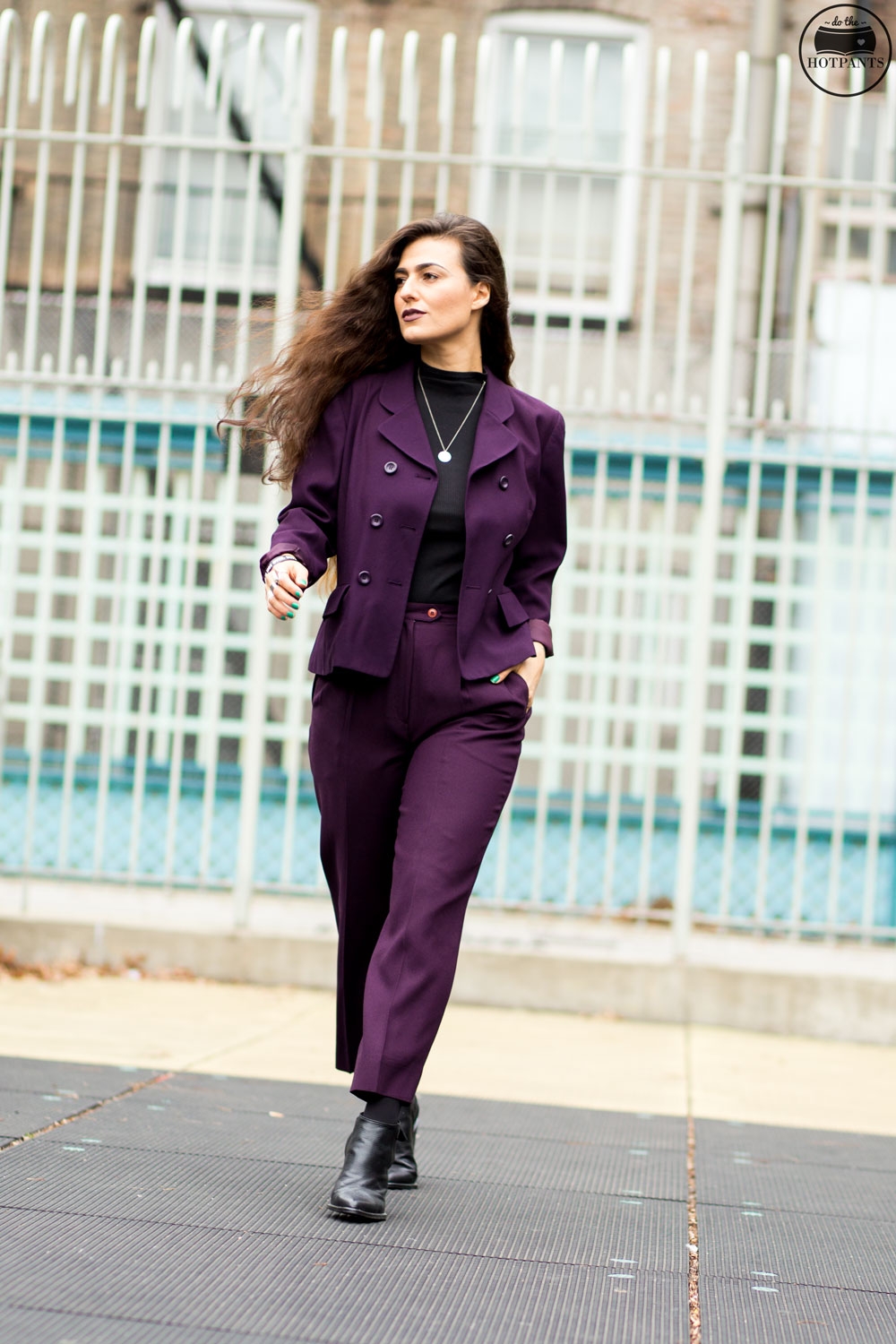 Also I think they look amazing.
I think a woman in a pantsuit is sexy as hell.
We look strong and ready to kick ass.
Even bird ass.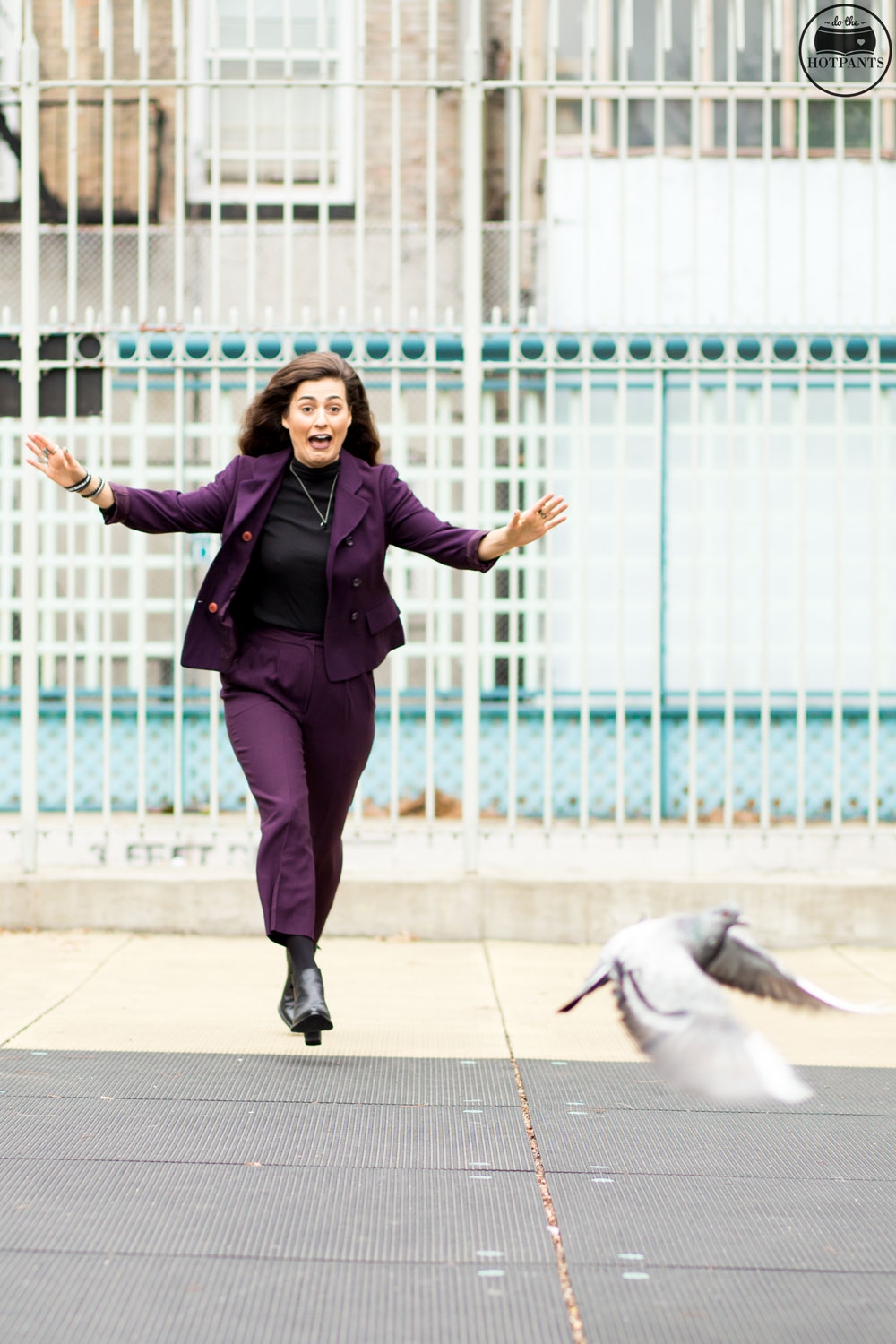 LOL
Alright, enjoy your weekends you sexy beasts.
And if you're out shopping at Goodwill and you see a power suit in your size, BUY IT.
It doesn't matter what color it is…
You'll look badass.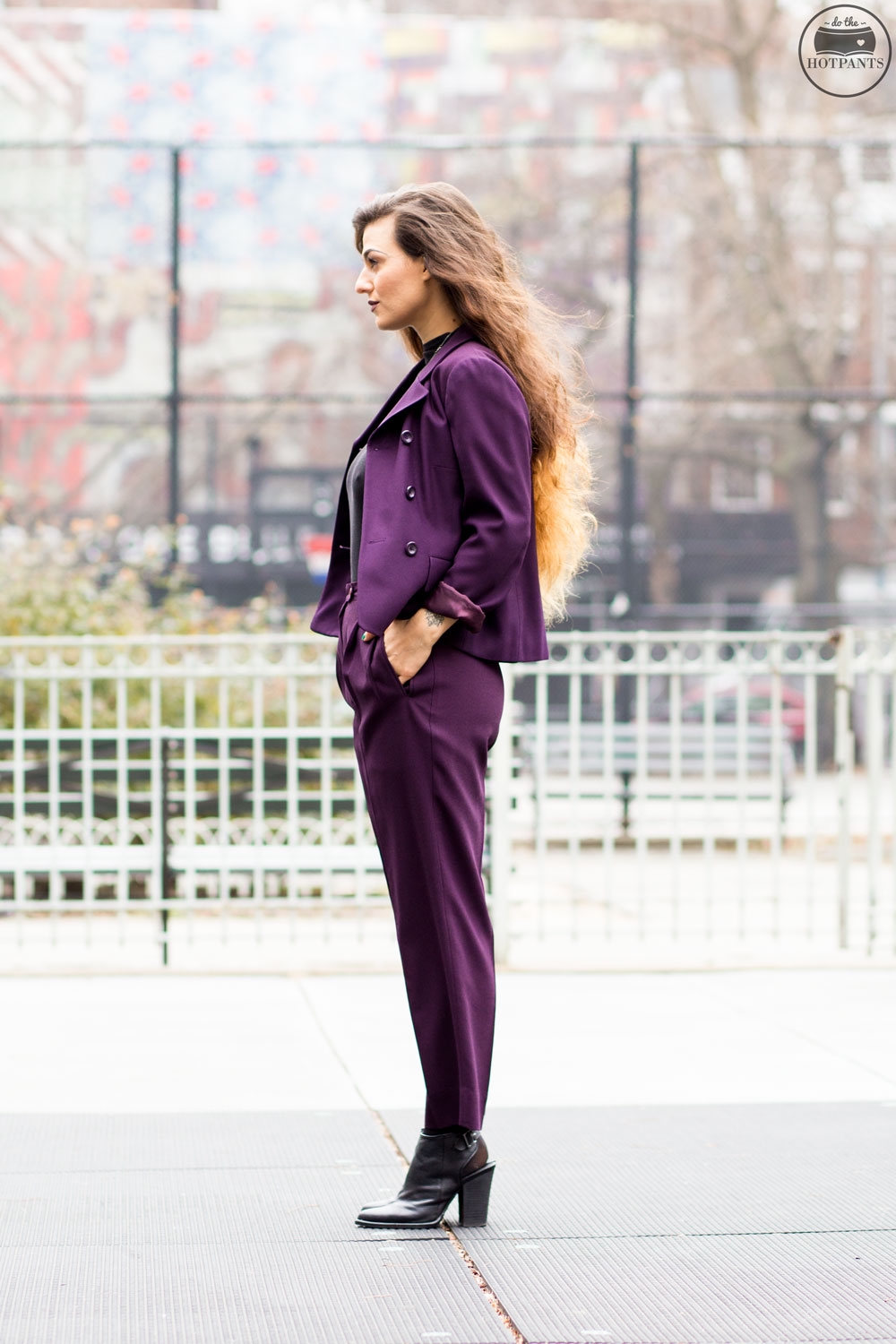 Wearing
Lipstick : Kat Von D Everlasting Liquid Lipstick in Lolita / Suit : Thrifted / Turtleneck : The Gap / Shoes :Steve Madden / Necklace : RocksBox