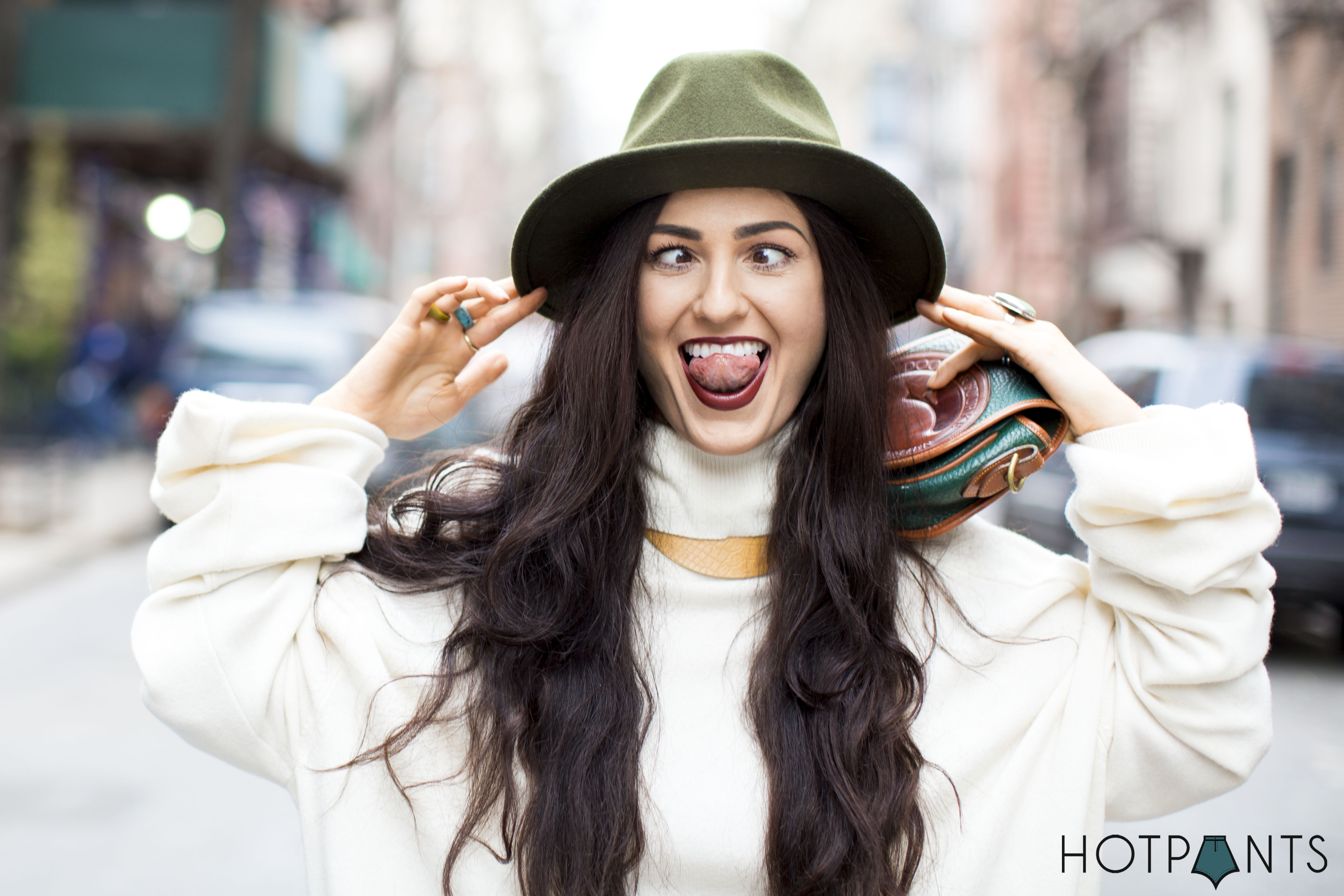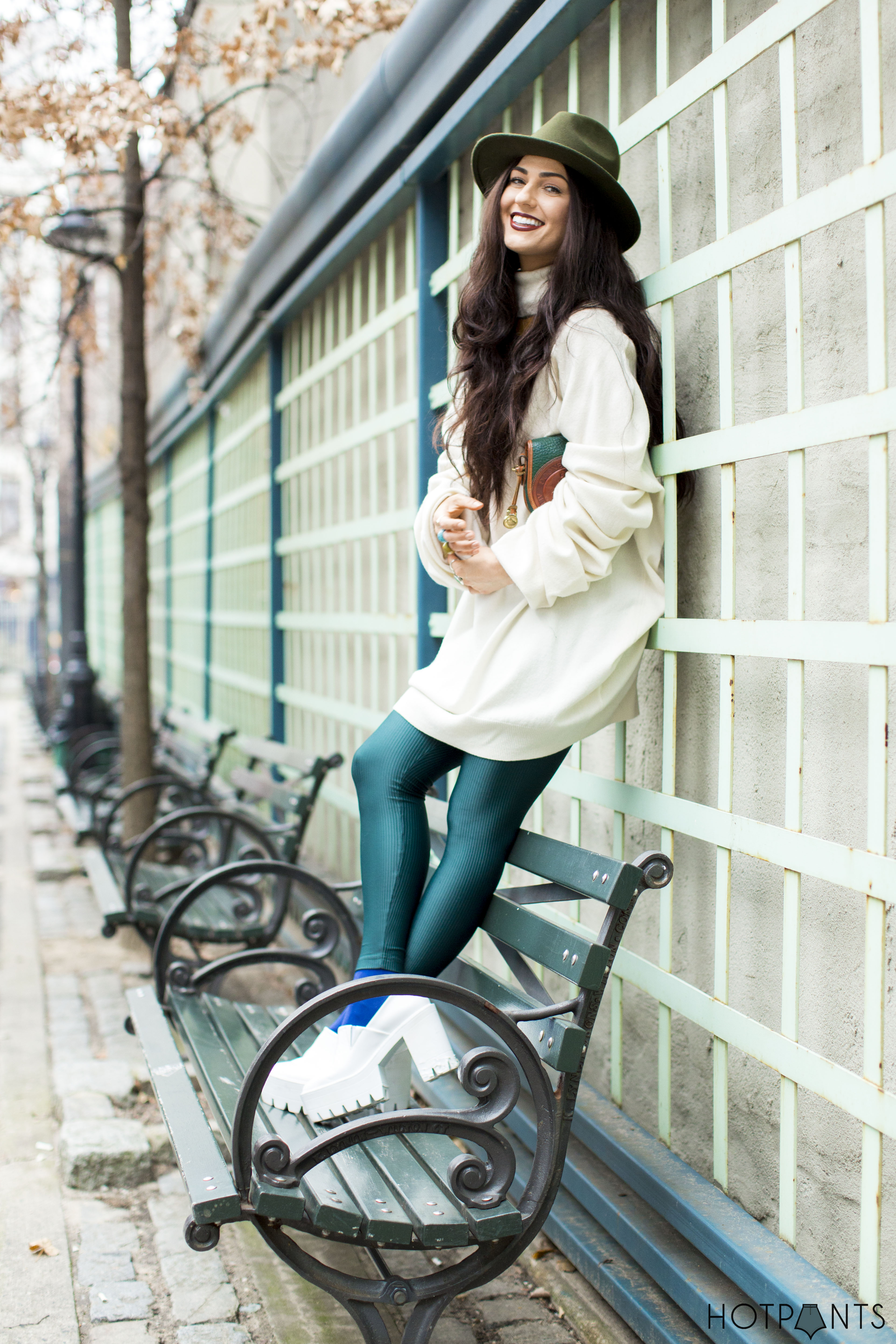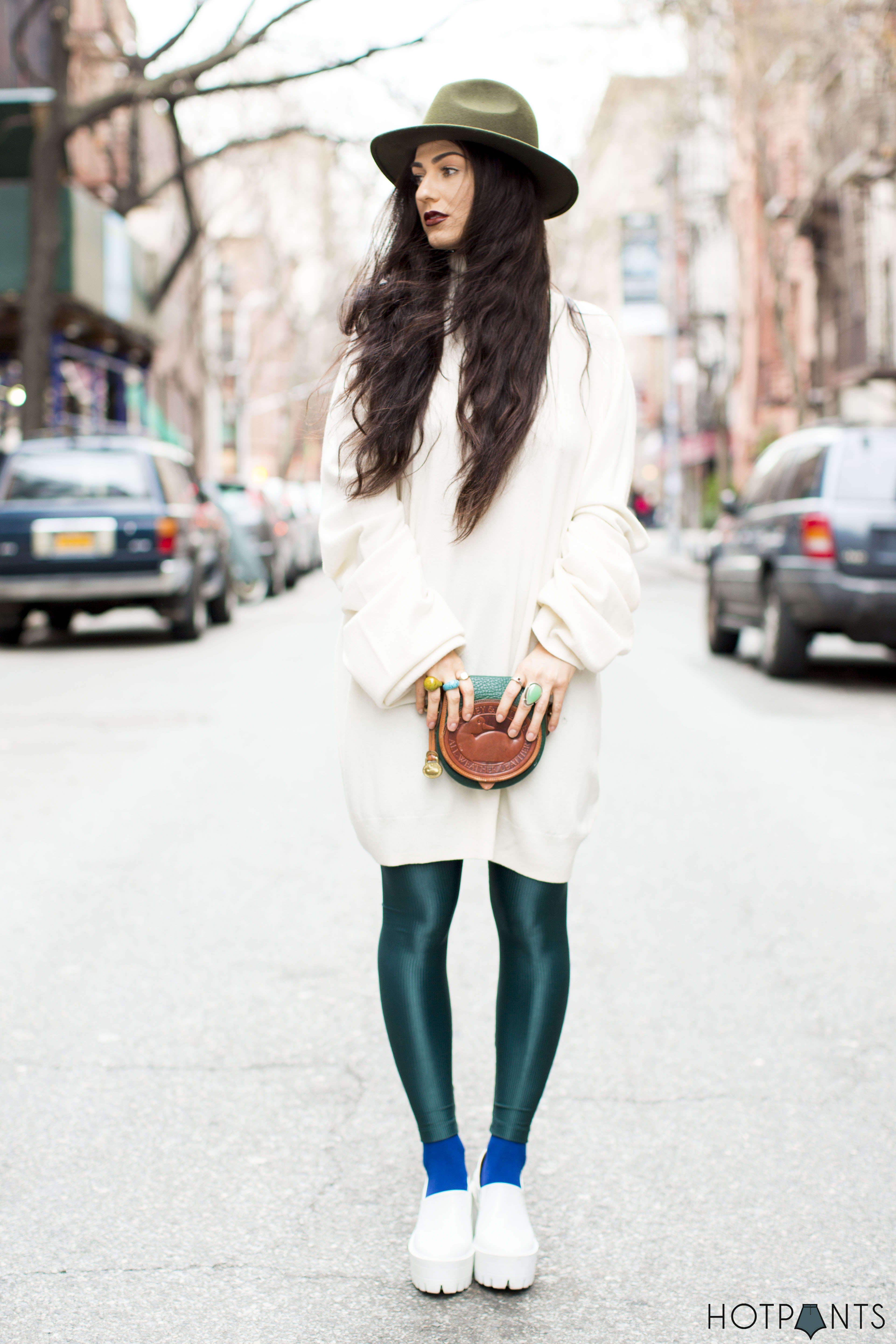 WOW IT SNOWED LAST NIGHT!!!
I'll post photos of a snowy NYC on my Instagram. Make sure you're following me.
This post basically consists of me standing on stuff.
A park bench…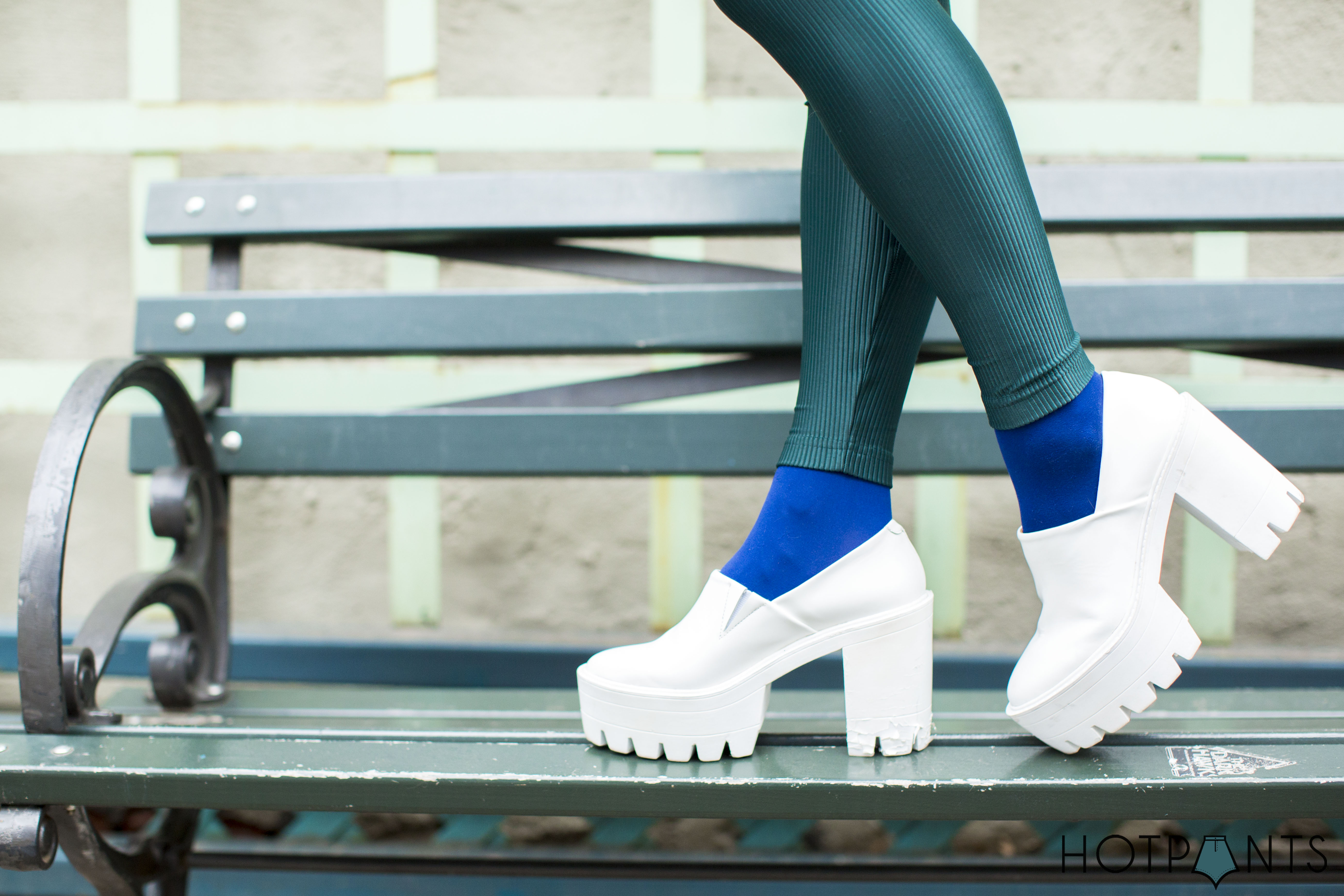 A child's bike…
(i look so hard at the playground!!)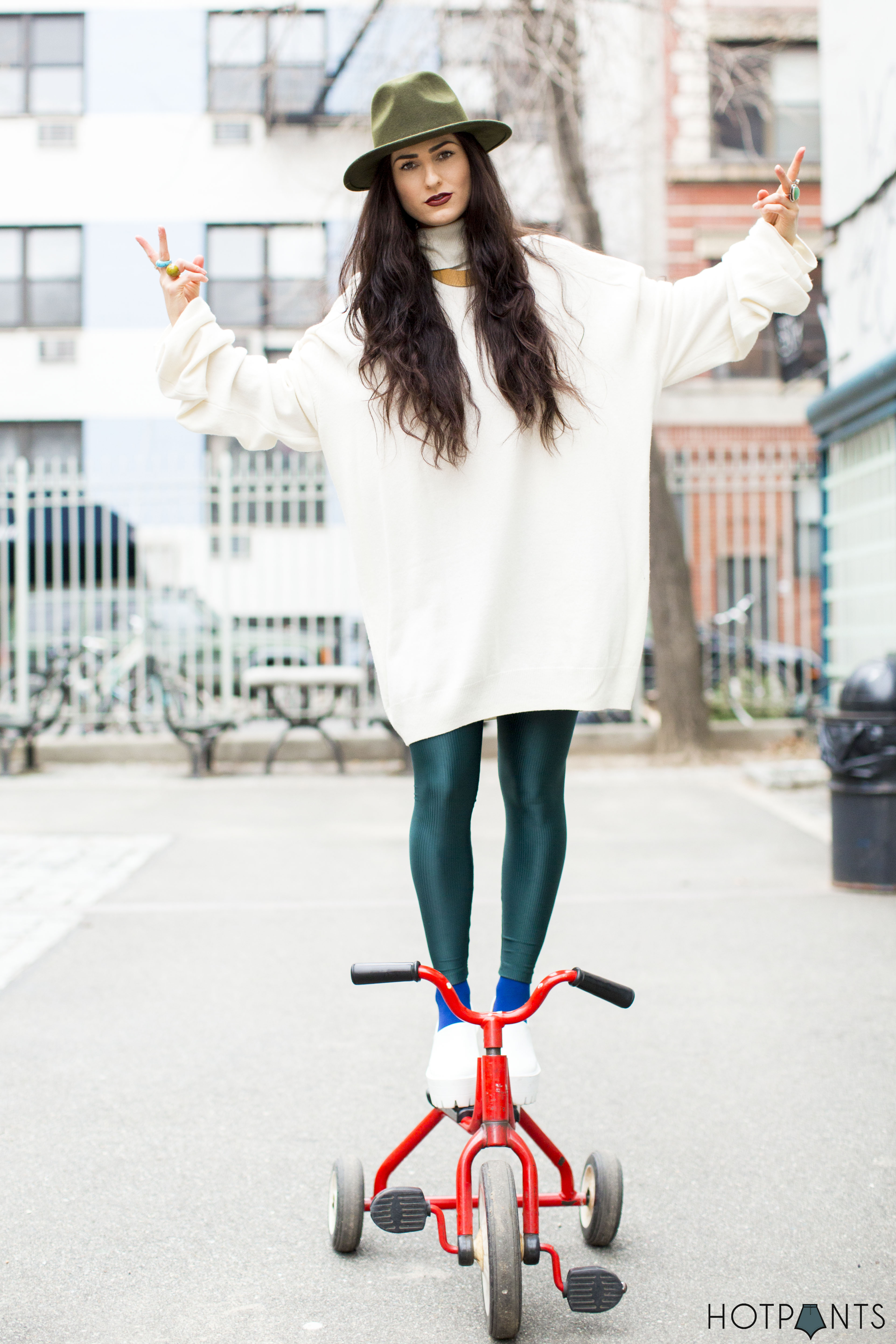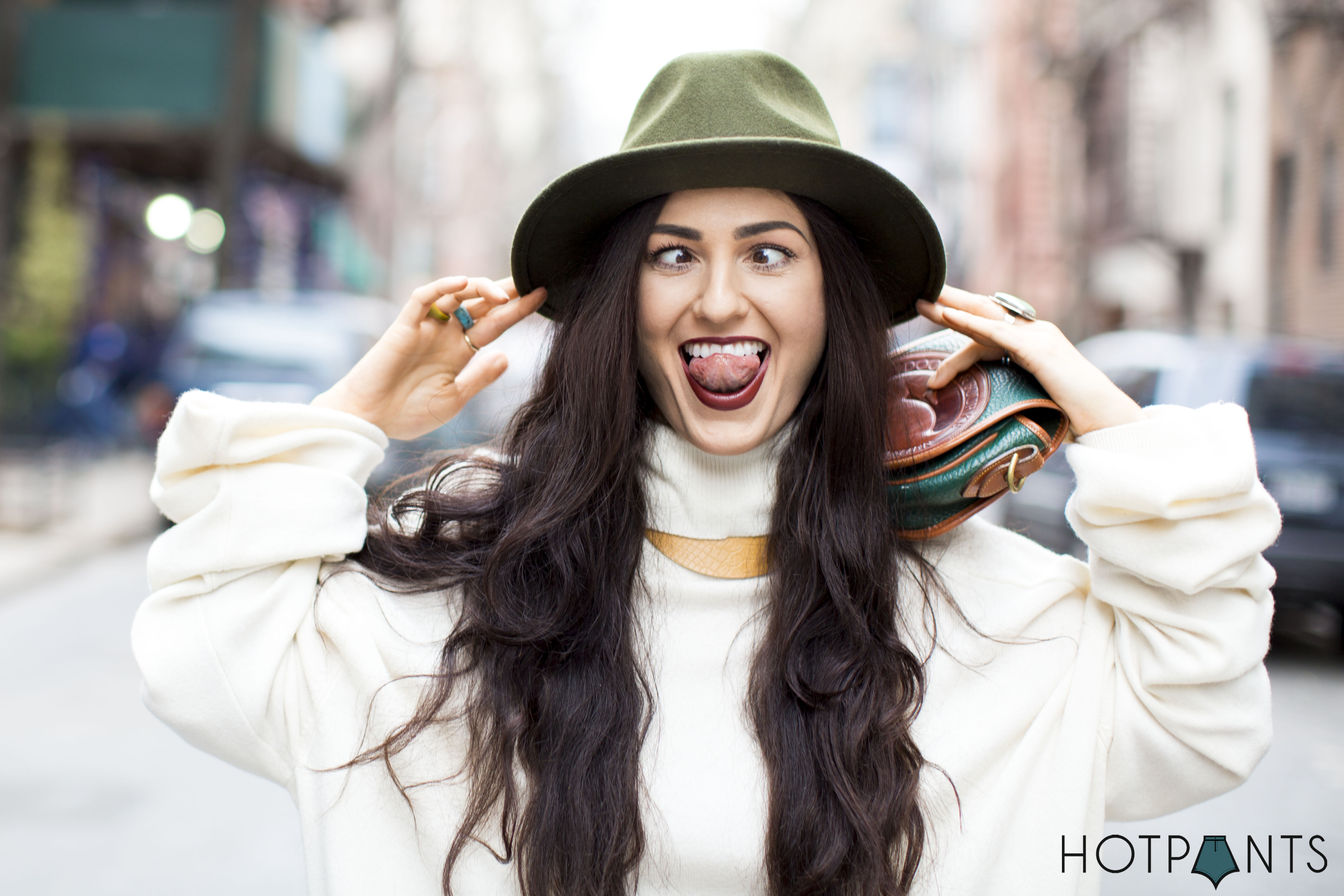 THIS. THIS WAS DANGEROUS.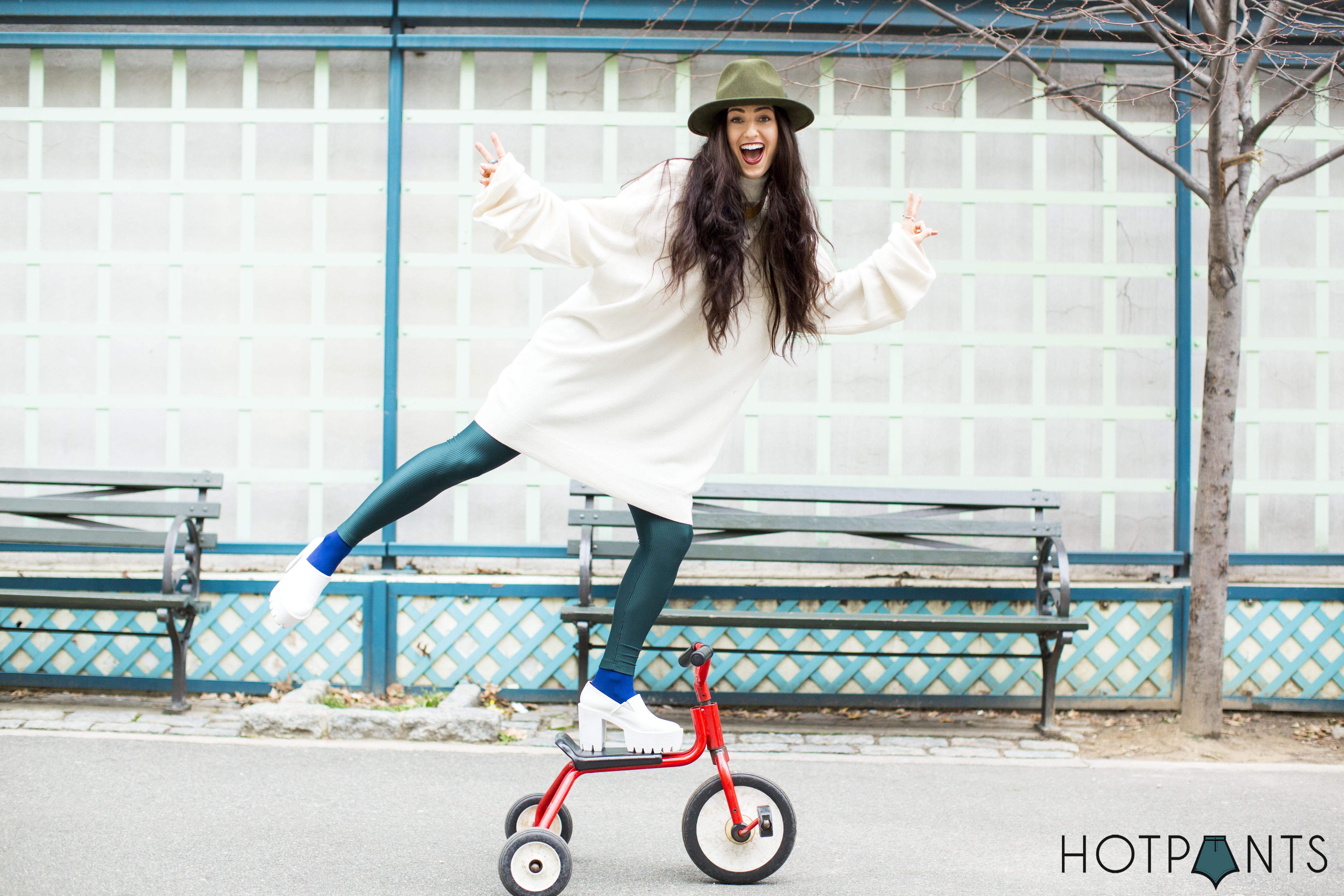 Move over Soul Cycle, HERE COMES TRICYCLE YOGA!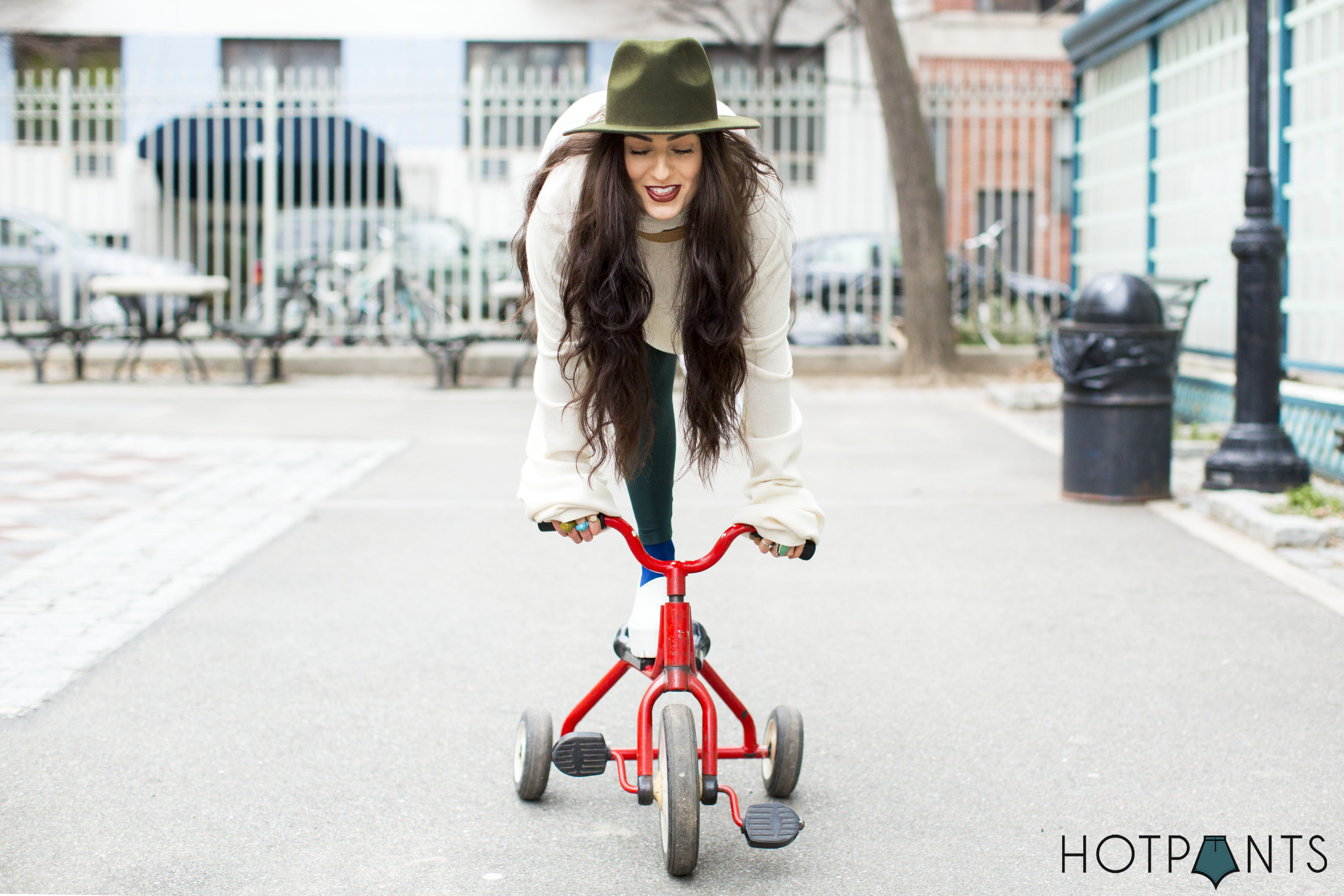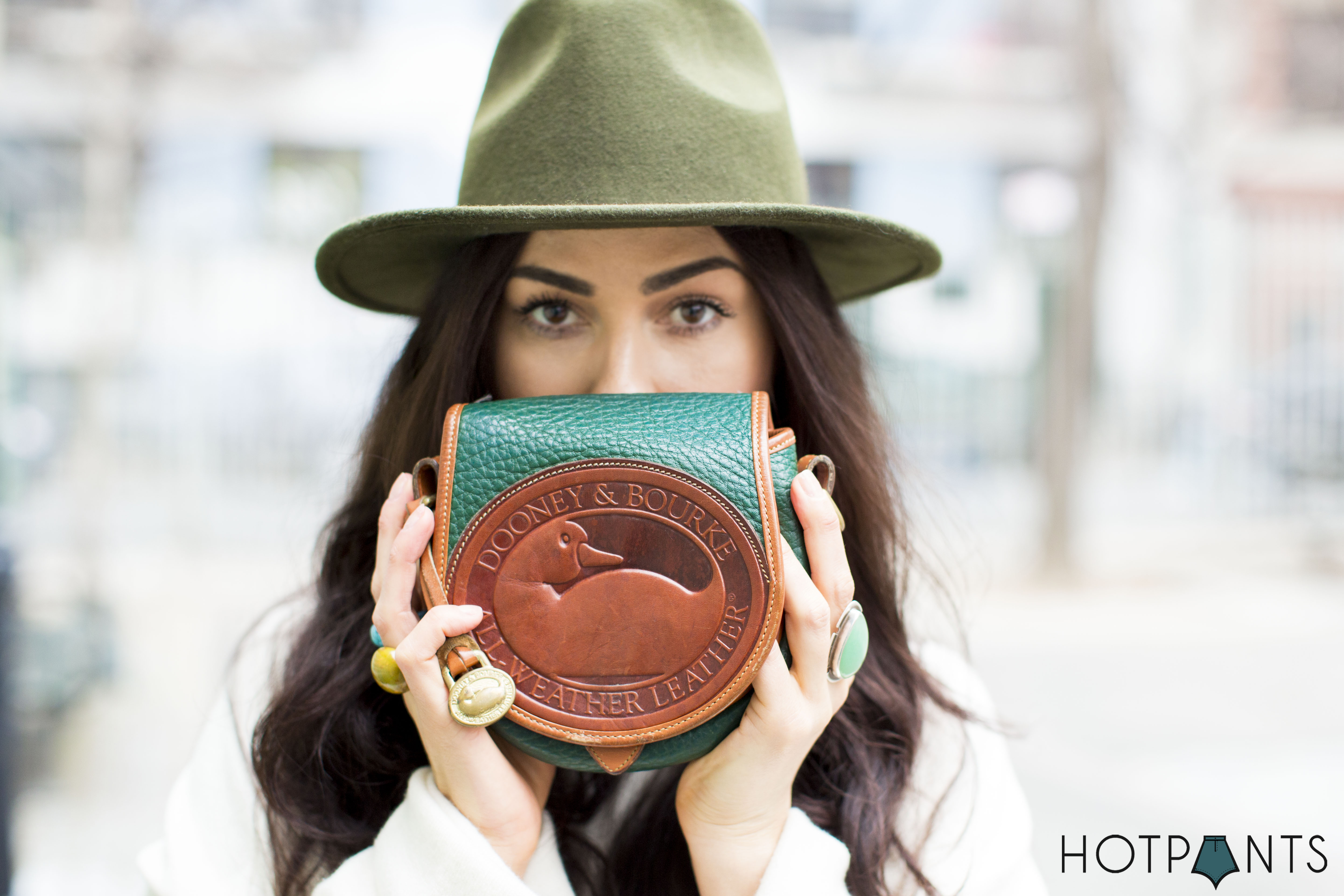 I was originally wearing a green beret, but just as I was about to walk out of my apartment, my French roommate stopped me.
This was our conversation.
French Roommate : "What is that?"
Me : "A Beret."
French Roommate : "Was it made in France?"
Me : "No."
French Roomate : "Then it's not a beret. It's shit."
Sooo, you can see I decided not to wear the beret.
I'll try my shit hat some other time.
Instead I wore my fancy fedora…
from Forever 21.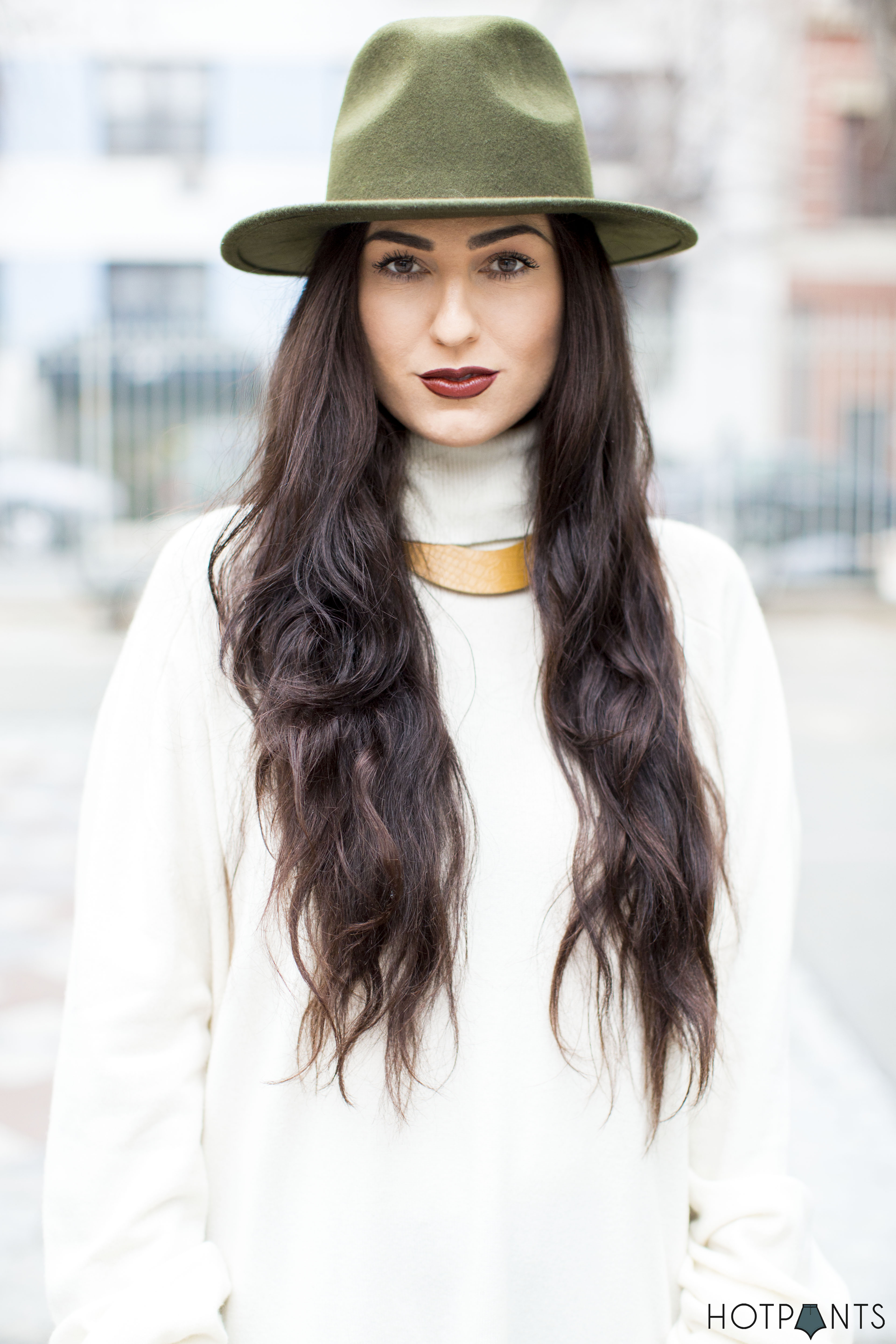 Oh and here you can see how hilariously long the sleeves really are.
I could've tied them together to make a jump rope.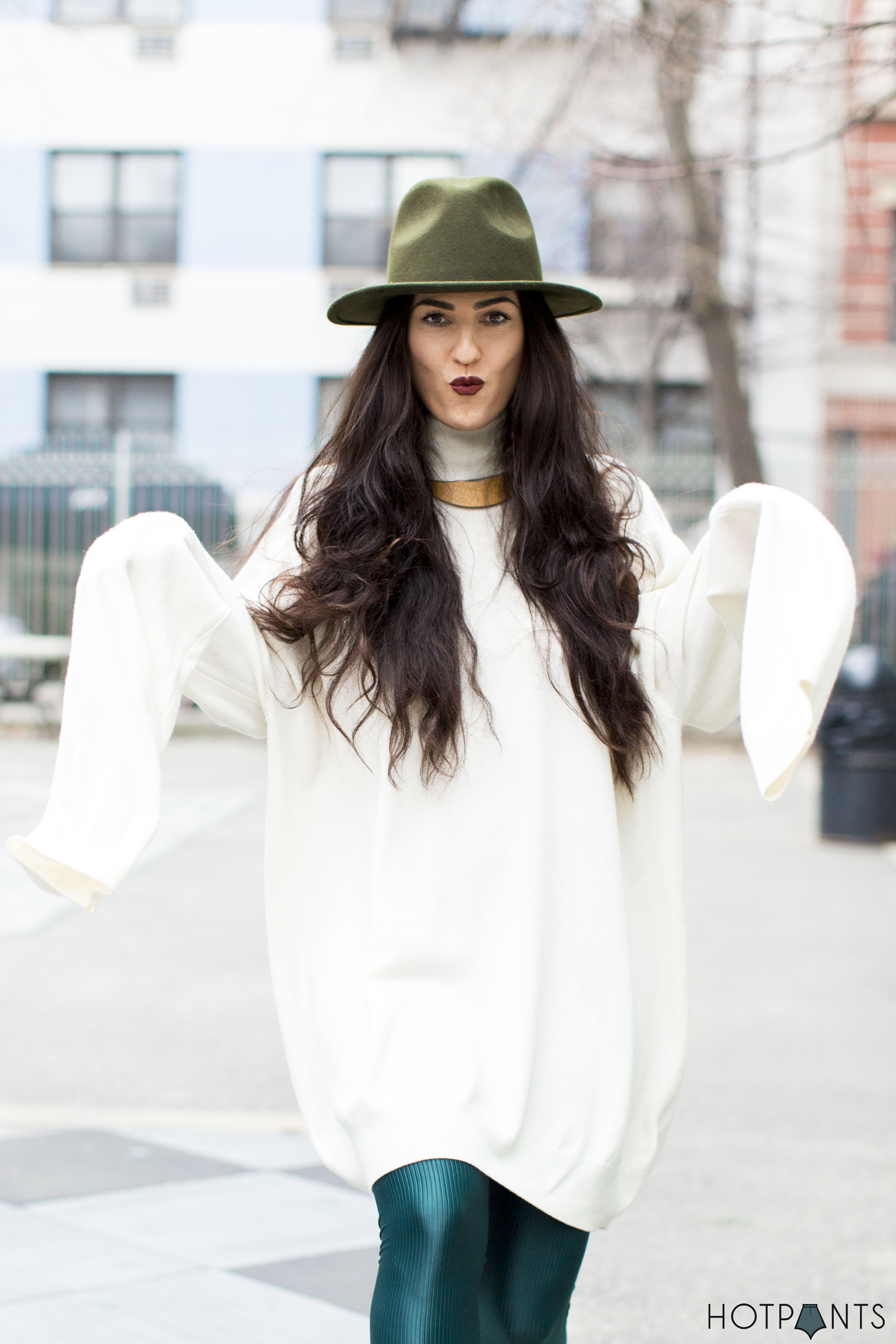 LATER DUDES,
XX-HOTPANTS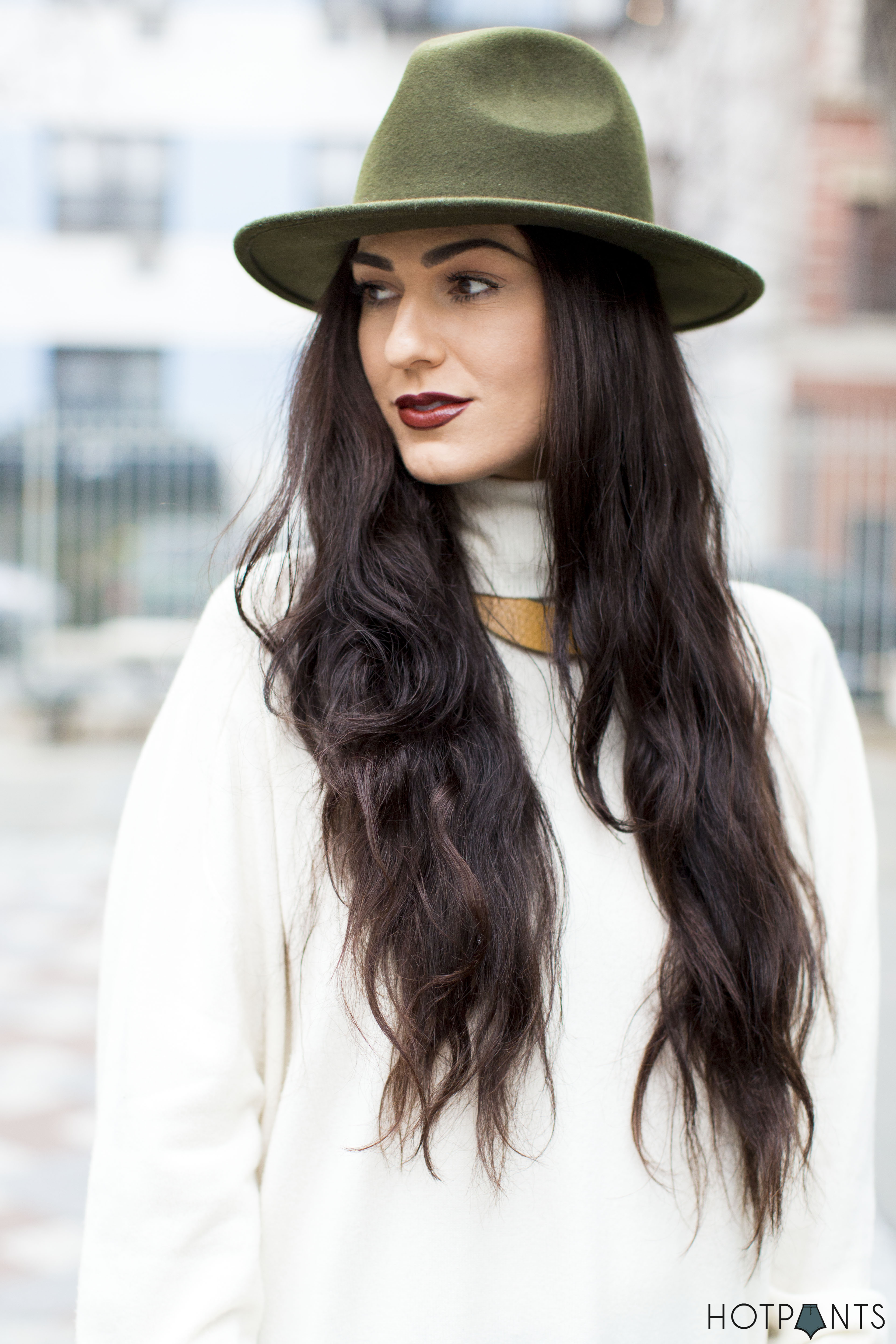 Wearing
Lipstick : L'Oreal Resilient Raisin
Dress : Margiela X H&M
Hat : Forever 21
Clutch : Dooney & Bourke
Leggings and Tights : American Apparel
Choker : Monki
Shoes : Choies
Rings : Vintage and Mexico
Photography : Isaac Harris