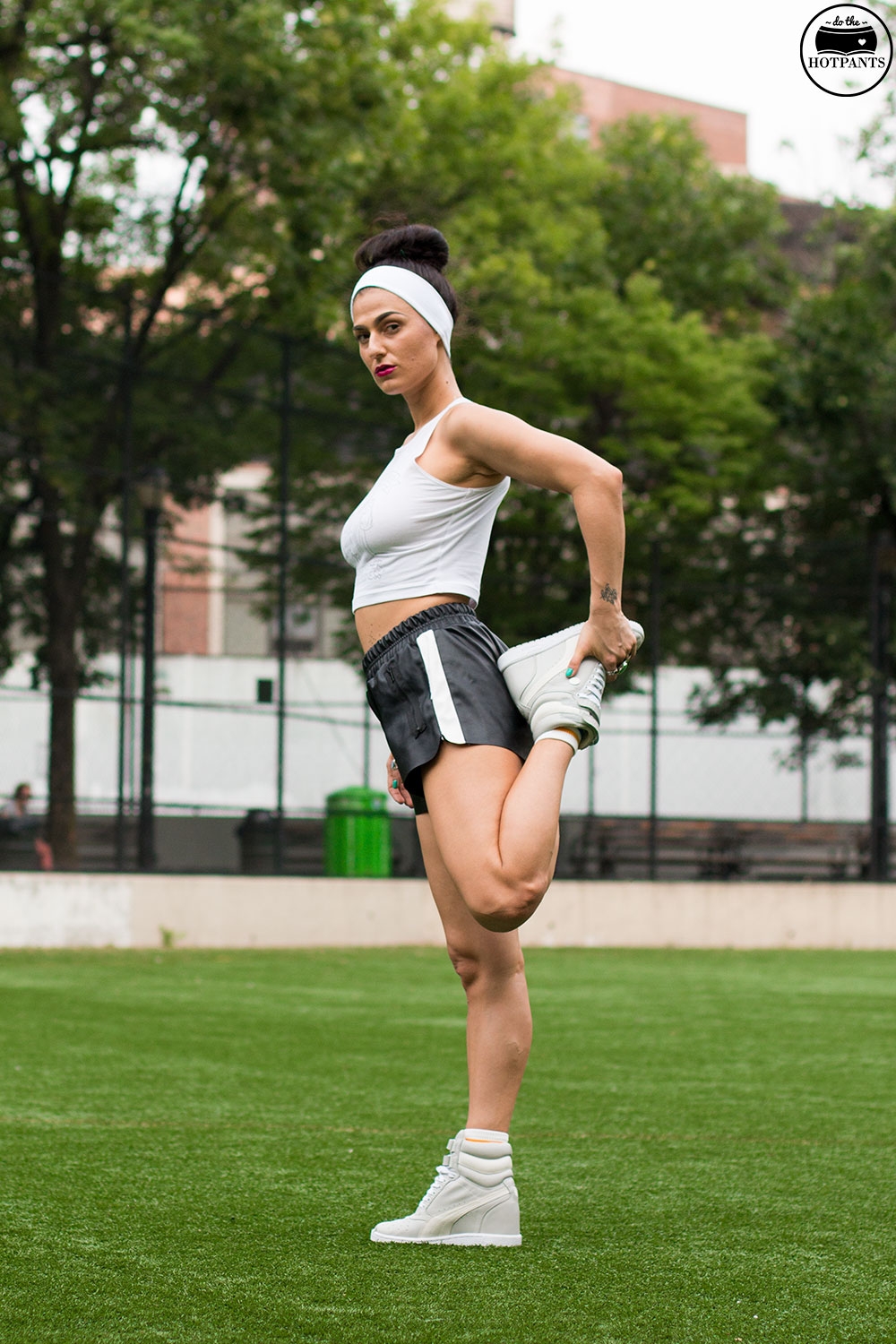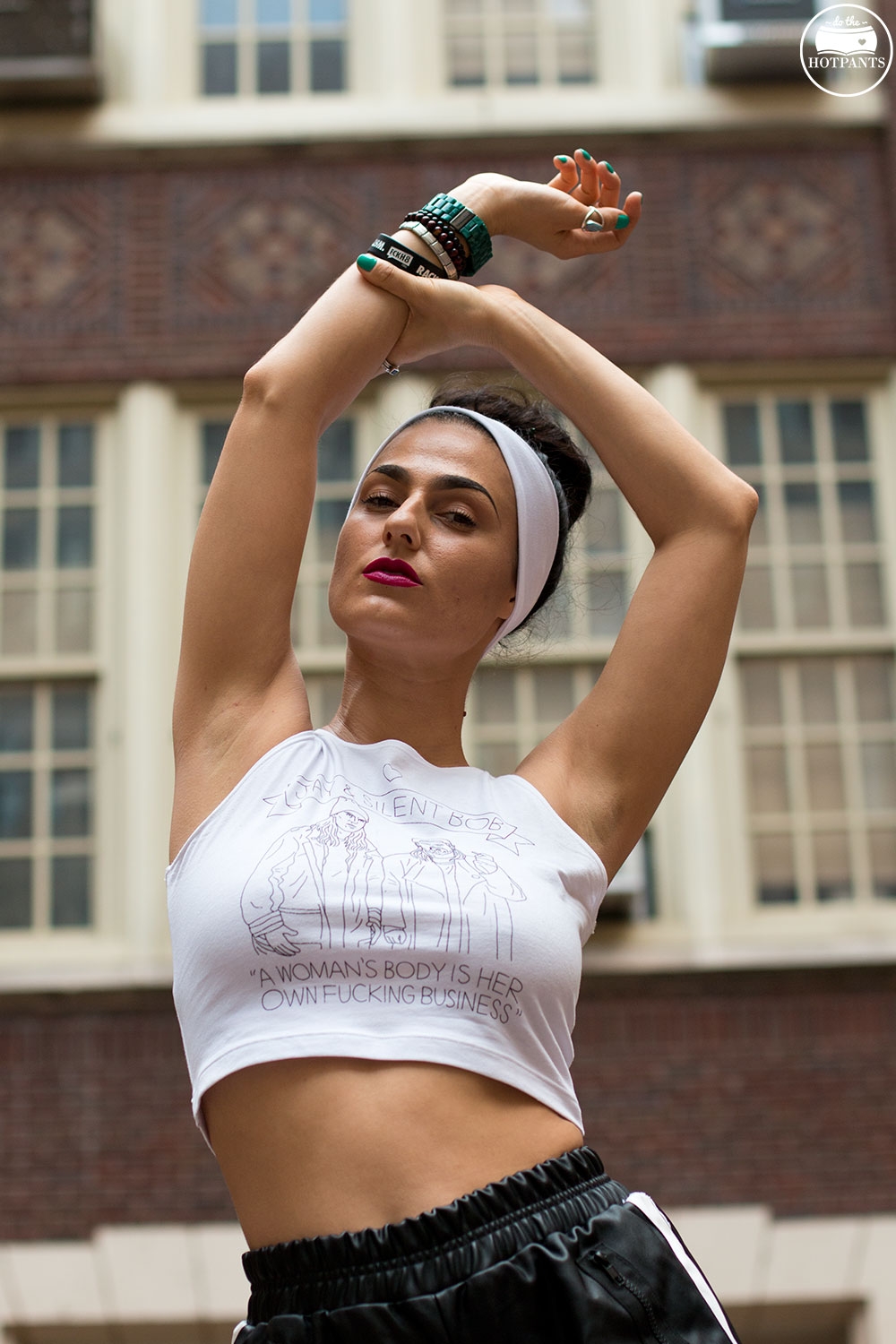 IS HER OWN…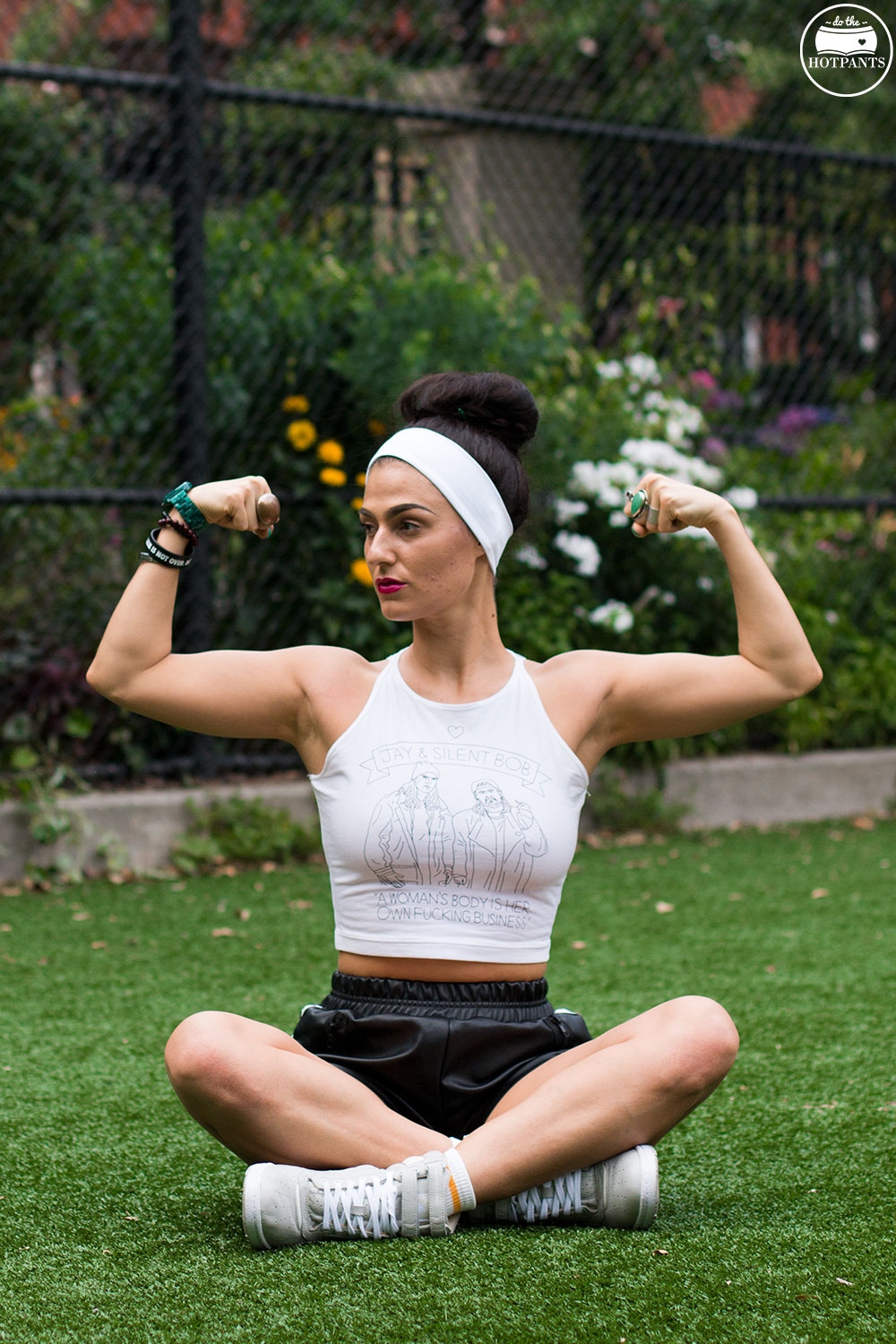 FUCKING…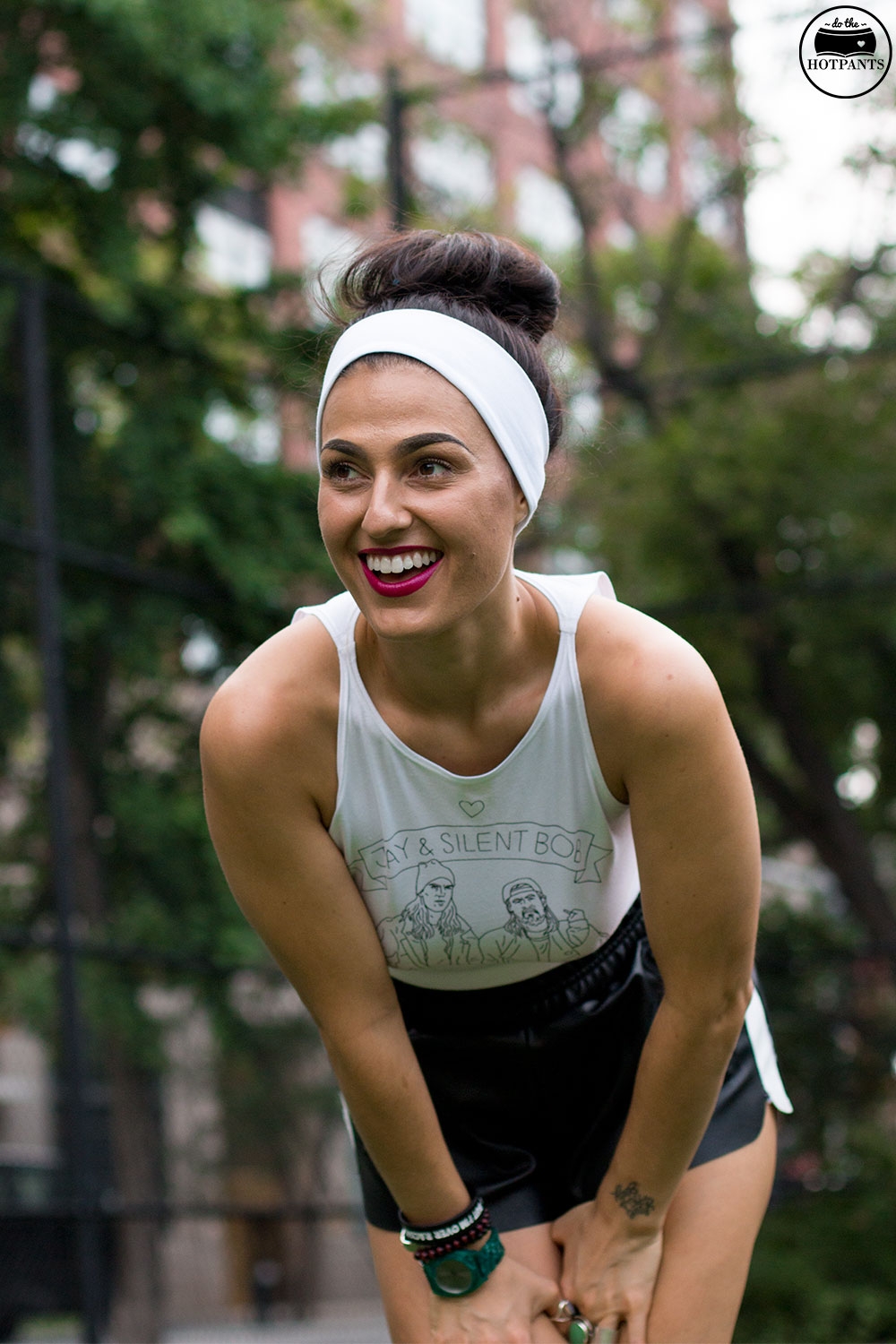 BUSINESS!!!!
:)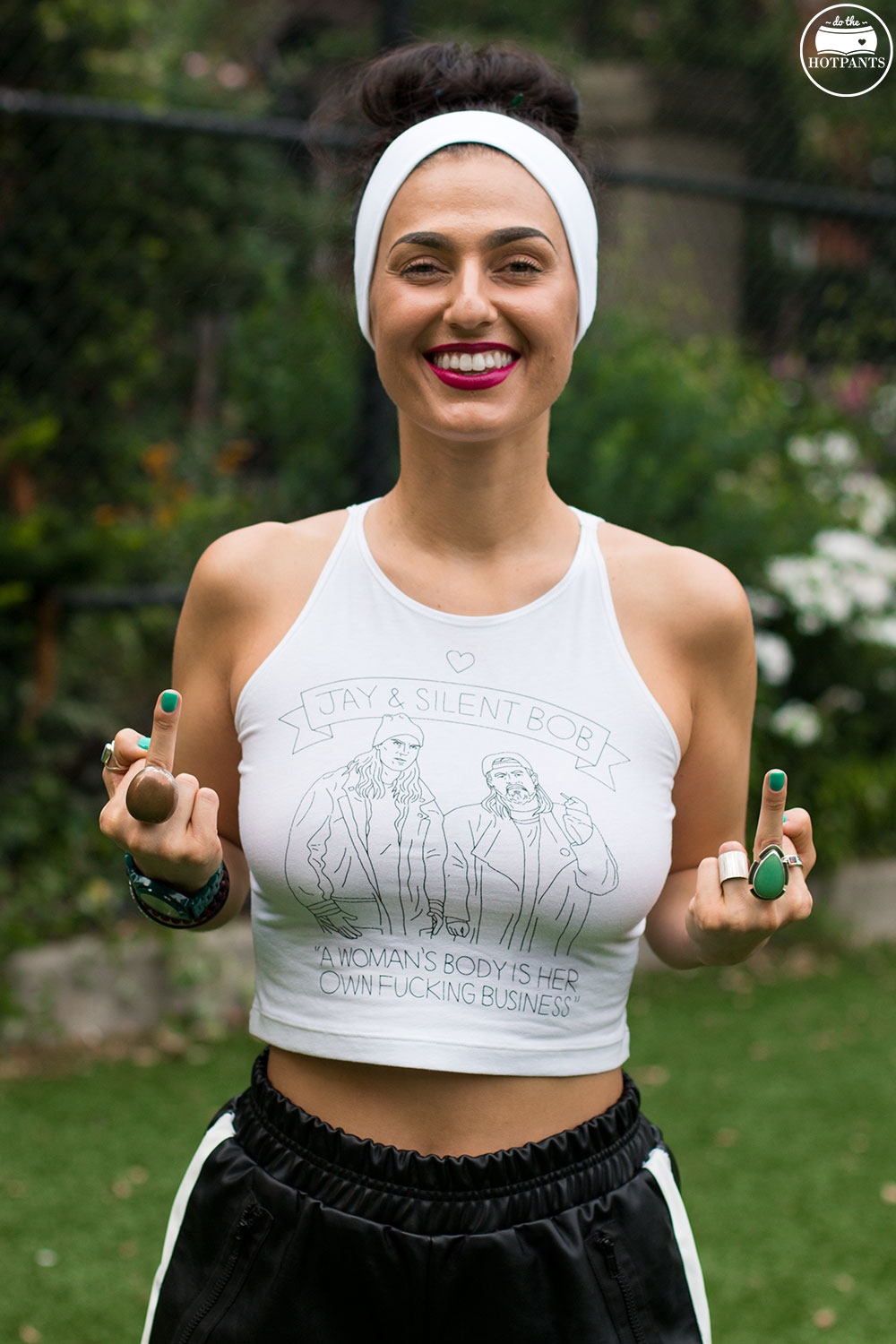 This was quite possibly the most fun photoshoot I've ever done.
What started as just an athletic streetwear outfit, quickly turned into a full on workout…
IN WEDGES!!!!!!!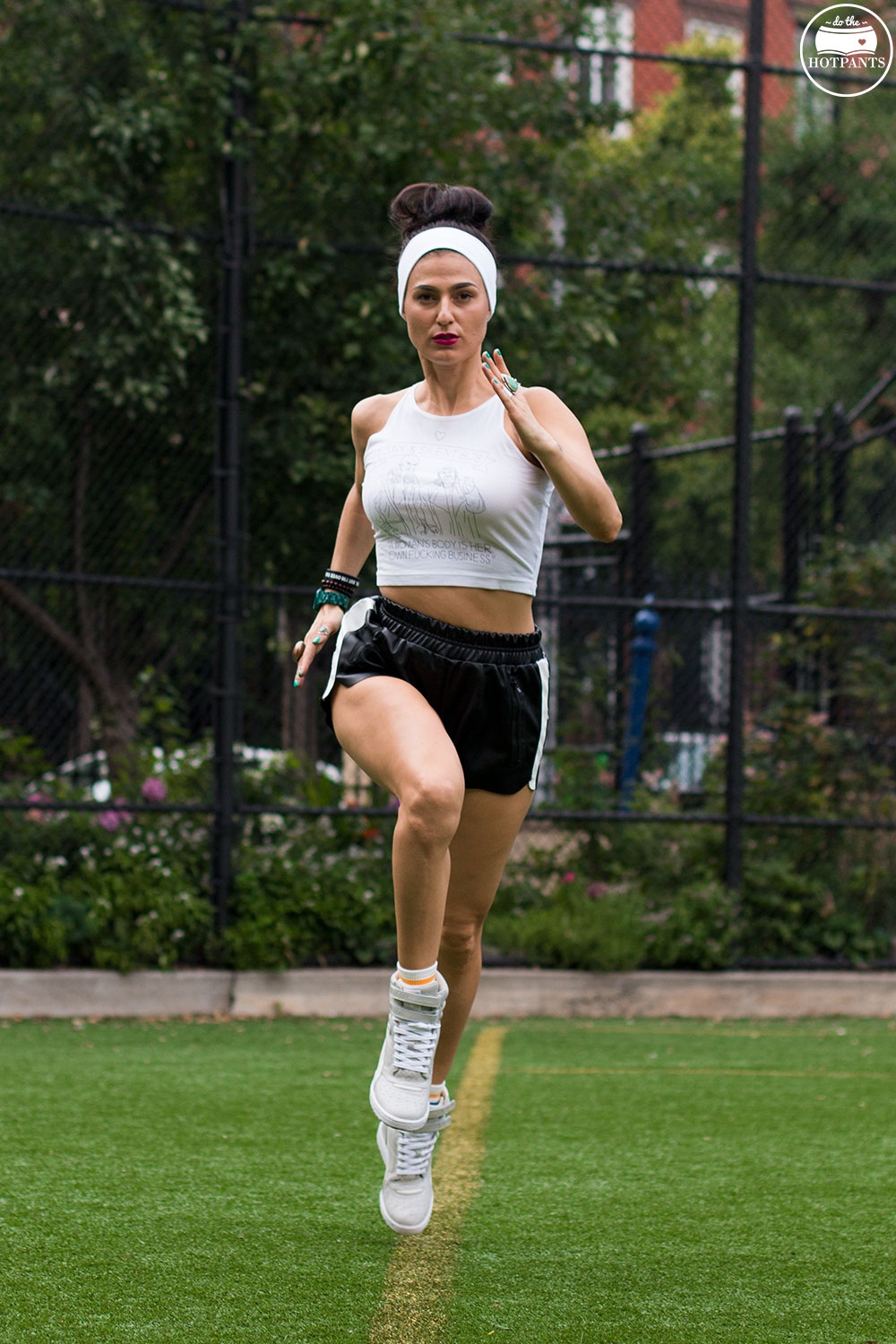 This shoot was all Spree's idea!
I thought we were just going to take pics in the middle of the street like we always do, but he took me to a soccer field by my house to try a more stylistic look.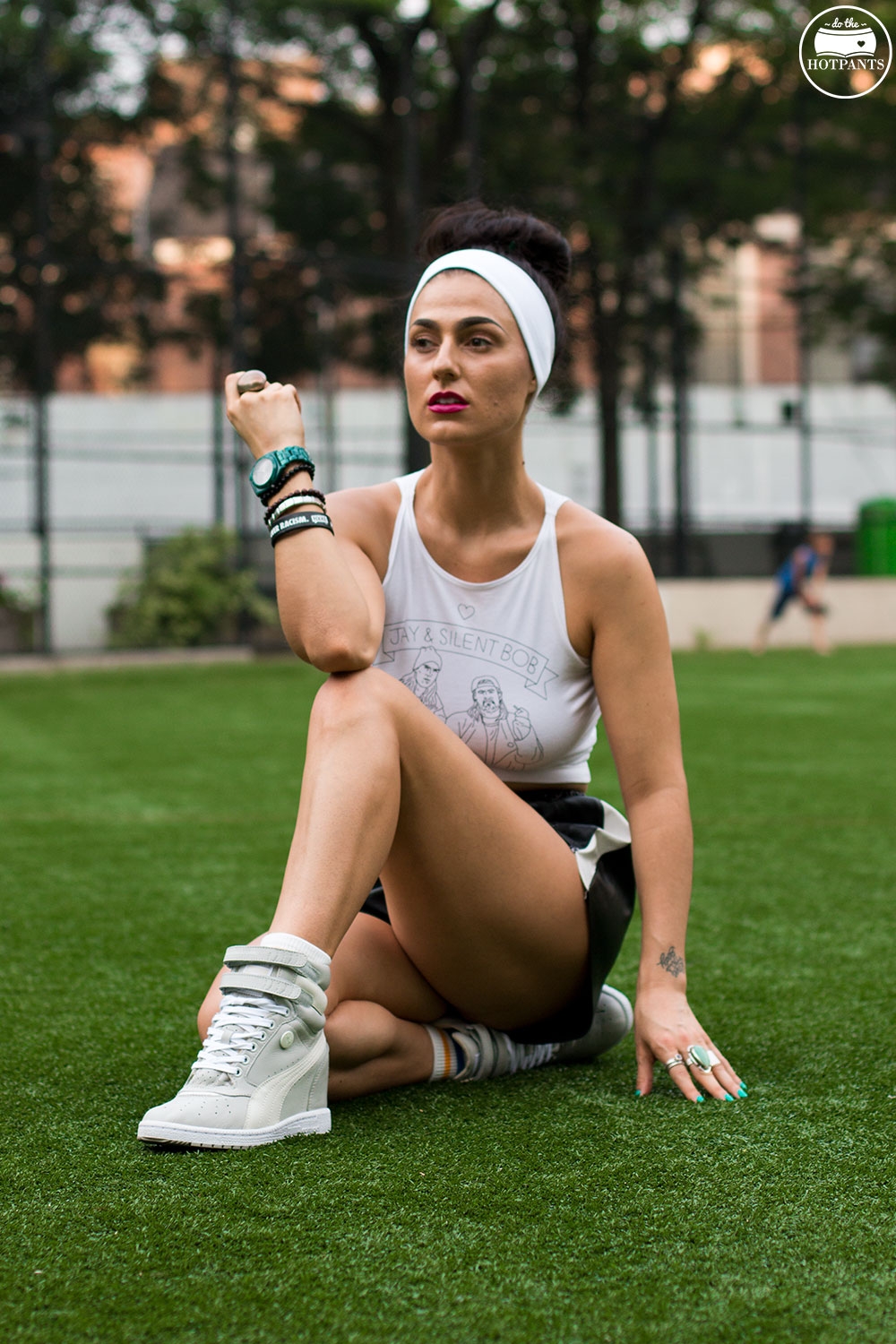 At first I was just posing like normal, but Spree had an idea that the shoot be more athletic…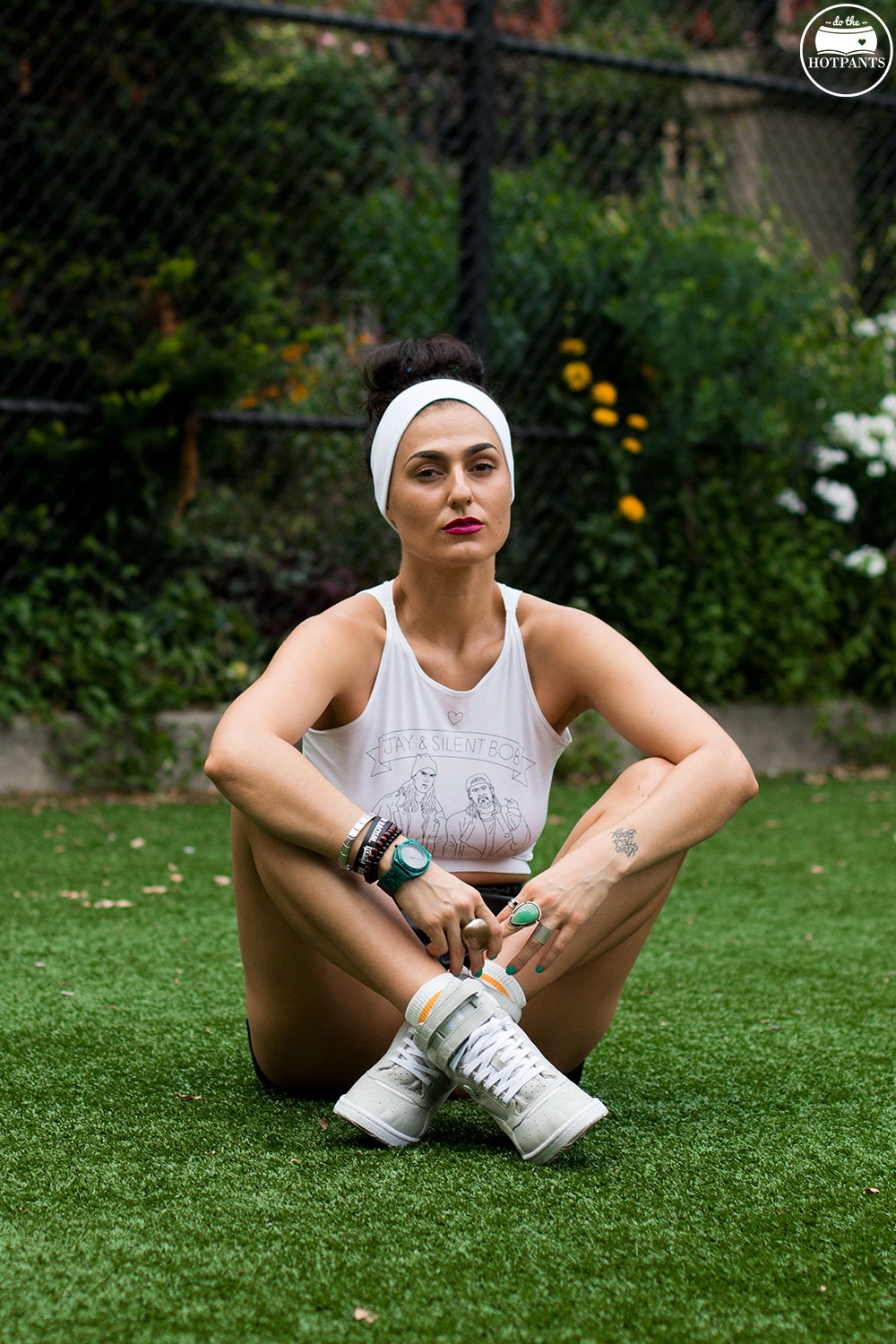 Unfortunately I just wasn't "feeling great" about my body when we got to the soccer field.
I used to be an avid runner, but during these last few months where I was interviewing like crazy, my exercise regimen became pretty much non-existent.
Up until just a month ago, I was so busy working a full time job and trying to find a new one, that I barely had any time to exercise or cook healthy meals for myself at home.
Because of this, I ended up losing some muscle tone, and putting on some weight.
(Remember I don't weigh myself so I just go by how my clothes fit…and they're tight right now!)
So when he said he wanted it to be more athletic, my first reaction was to push this photoshoot off for a few more months until I'd had some time to workout and get back into shape.
But then I did something that surprised me…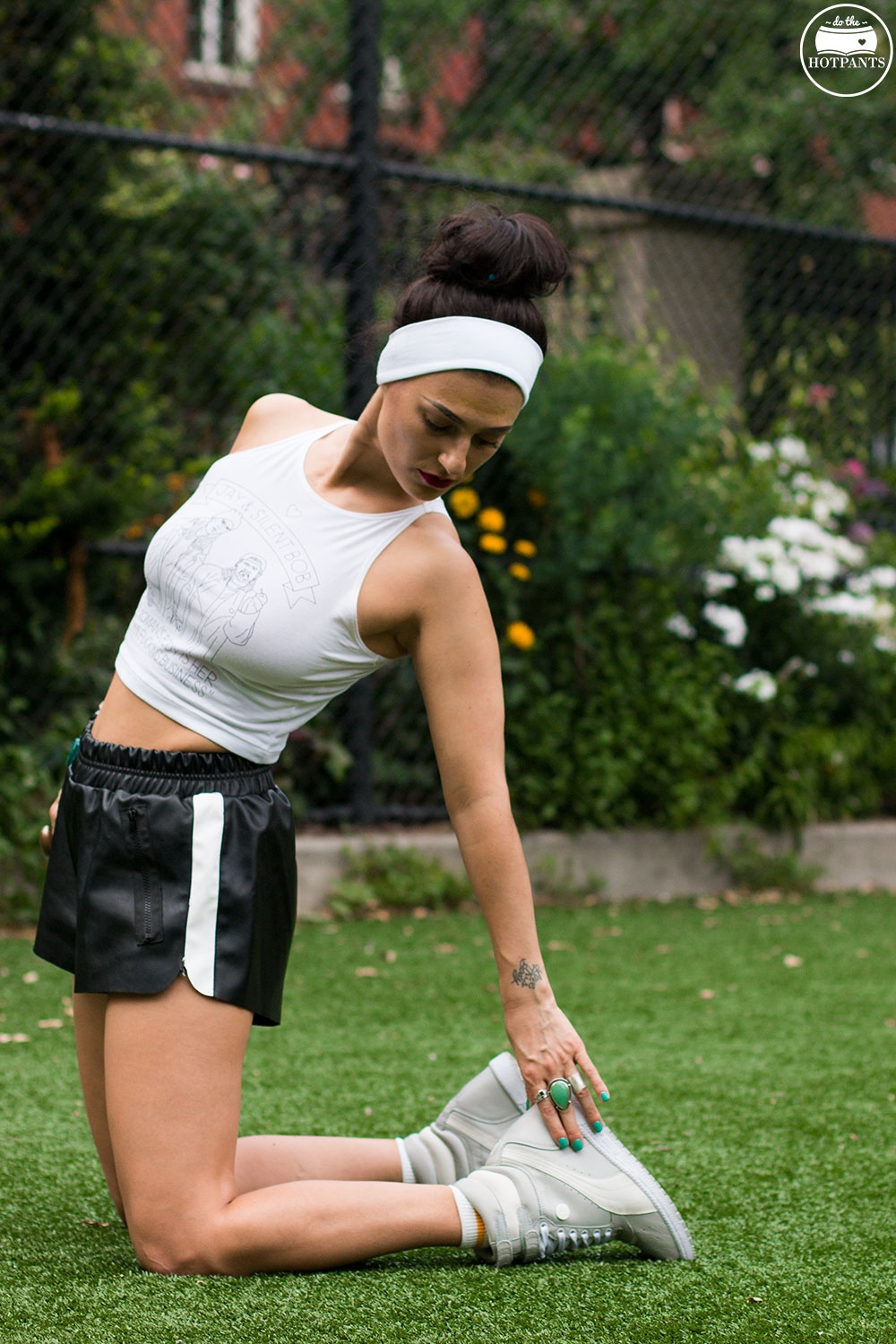 Instead of keeping all my negative energy about my body bottled up inside, I decided to tell Spree how I felt.
I told him that I didn't want to expose the current reality of my body to my readers because I didn't look "perfect."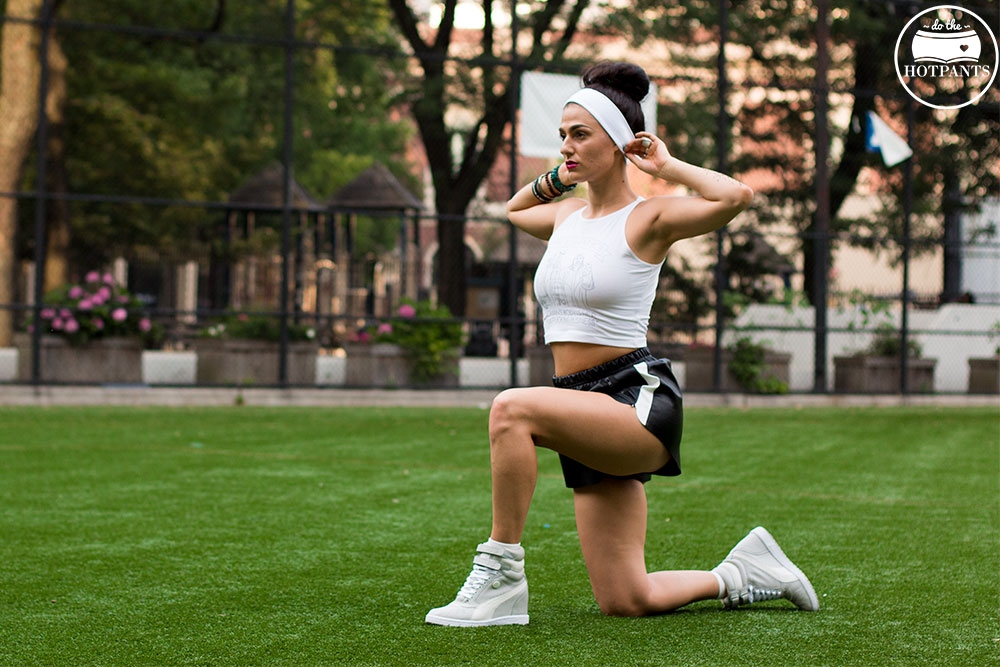 And you know what he said?
"Don't forget why you have your blog."
In that one sentence, he reminded me about all the emails I get from people around the world thanking me for being brave.
I remembered that I'm a body positive warrior, and when I share my struggles, as difficult as it is, I help others by letting them know they're not alone.
And at that moment I realized that instead of wallowing about how my body isn't in tip top shape, I should be celebrating the things it CAN do RIGHT NOW!
So I looked down at my tattoo that says "Love This Body," and I decided to take those negative feelings and flip them into positive self-love!
And what started as an incredibly self-conscious photoshoot, one that reminded me of how I used to feel about my body when I first started blogging, ended up turning into one of the most fun days of shooting for the blog ever!!
As hard as it is to live in our present body, we must try to do it!
We must fight daily to stop hating who we are and hoping for a better body tomorrow, because we only end up wasting the greatest moments of our lives.
If I didn't turn the negative into a positive that day, this shoot would never have ended up on the blog…and even worse, it would have been a bad memory.
BUT INSTEAD OF FOCUSING ON THE NEGATIVE,
LOOK AT THE GREAT THINGS MY STRONG BODY CAN DO!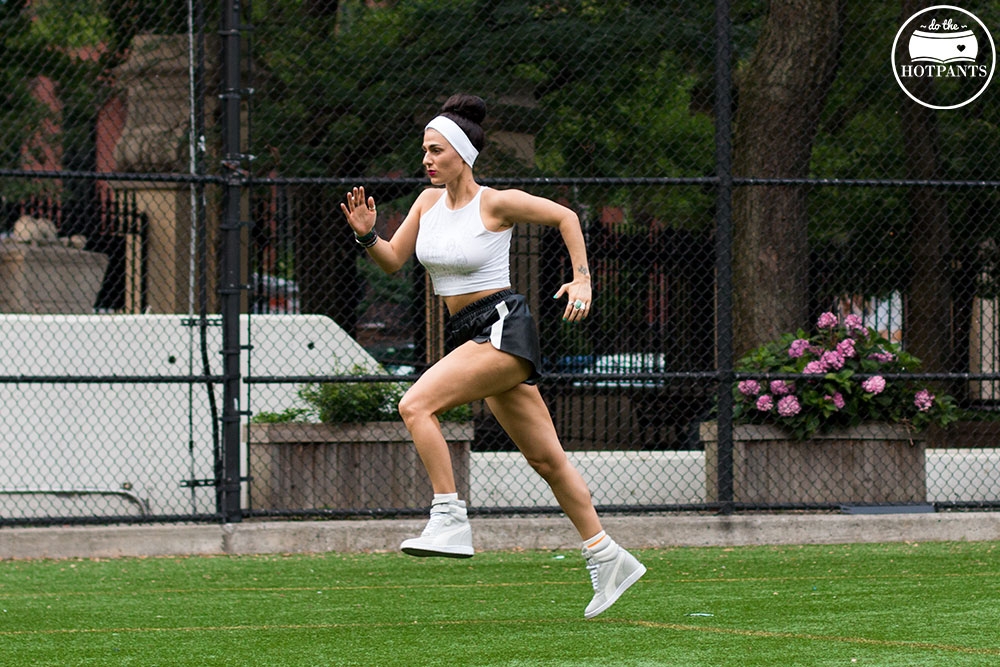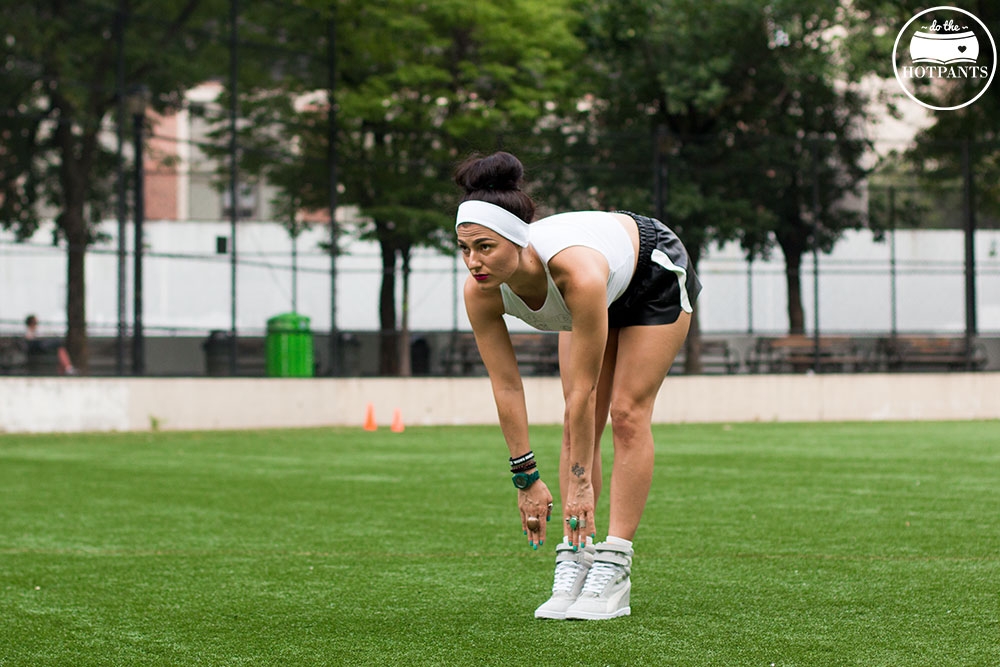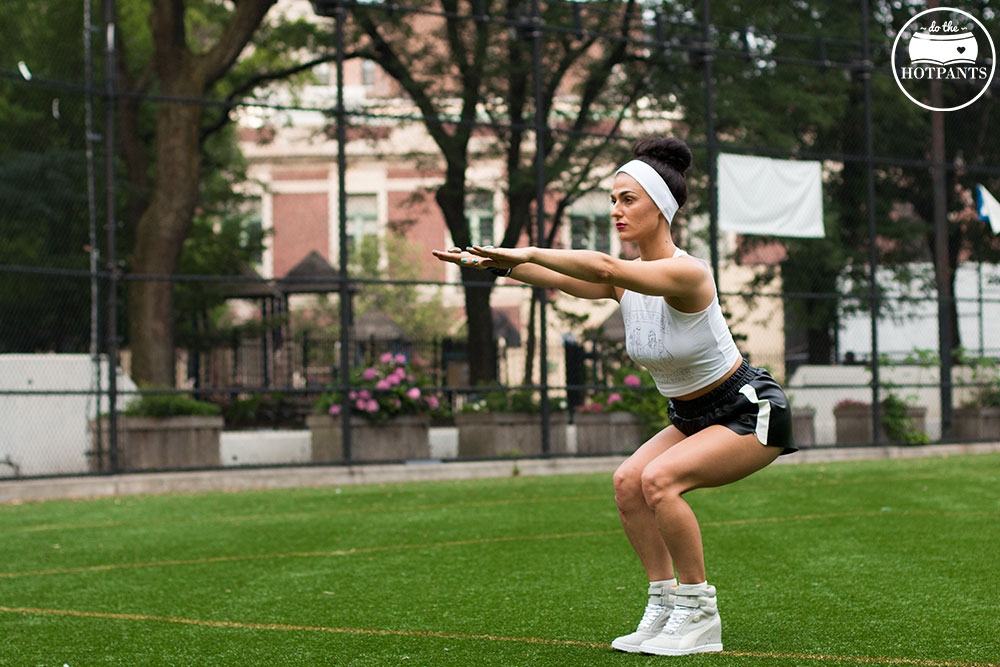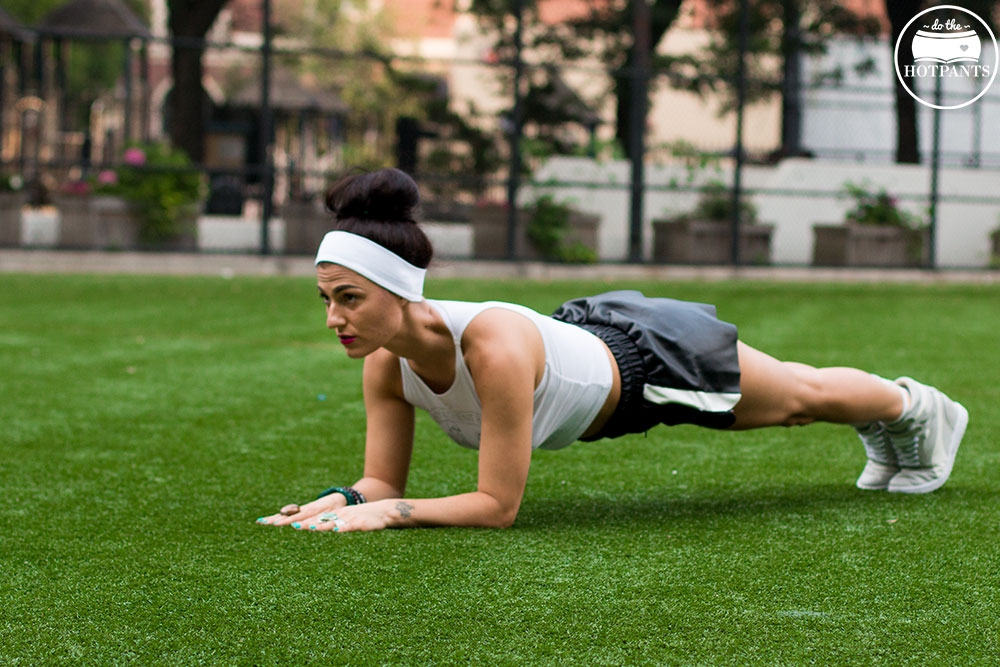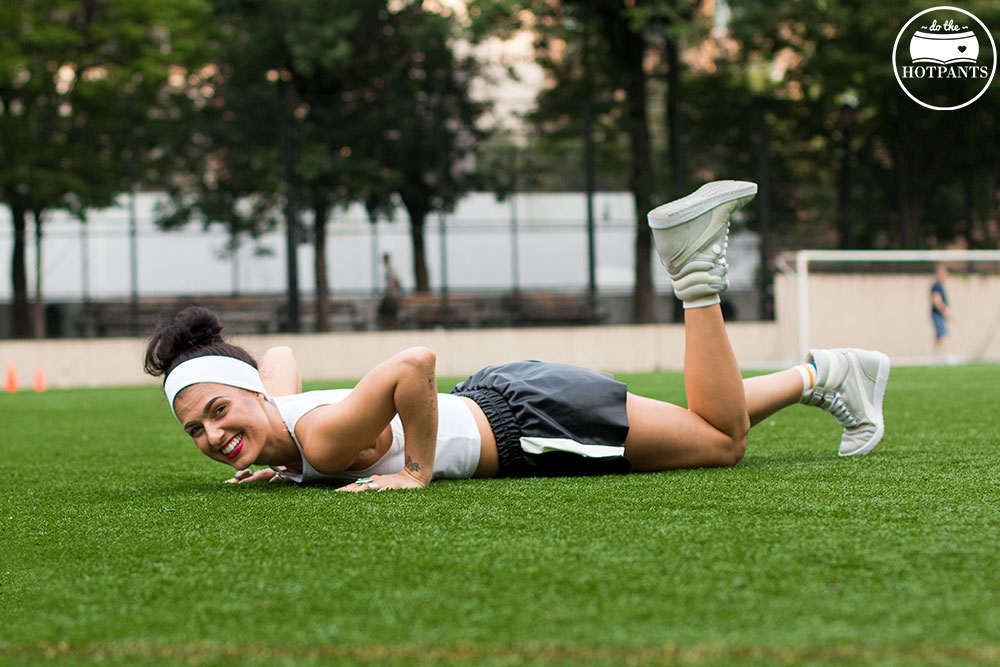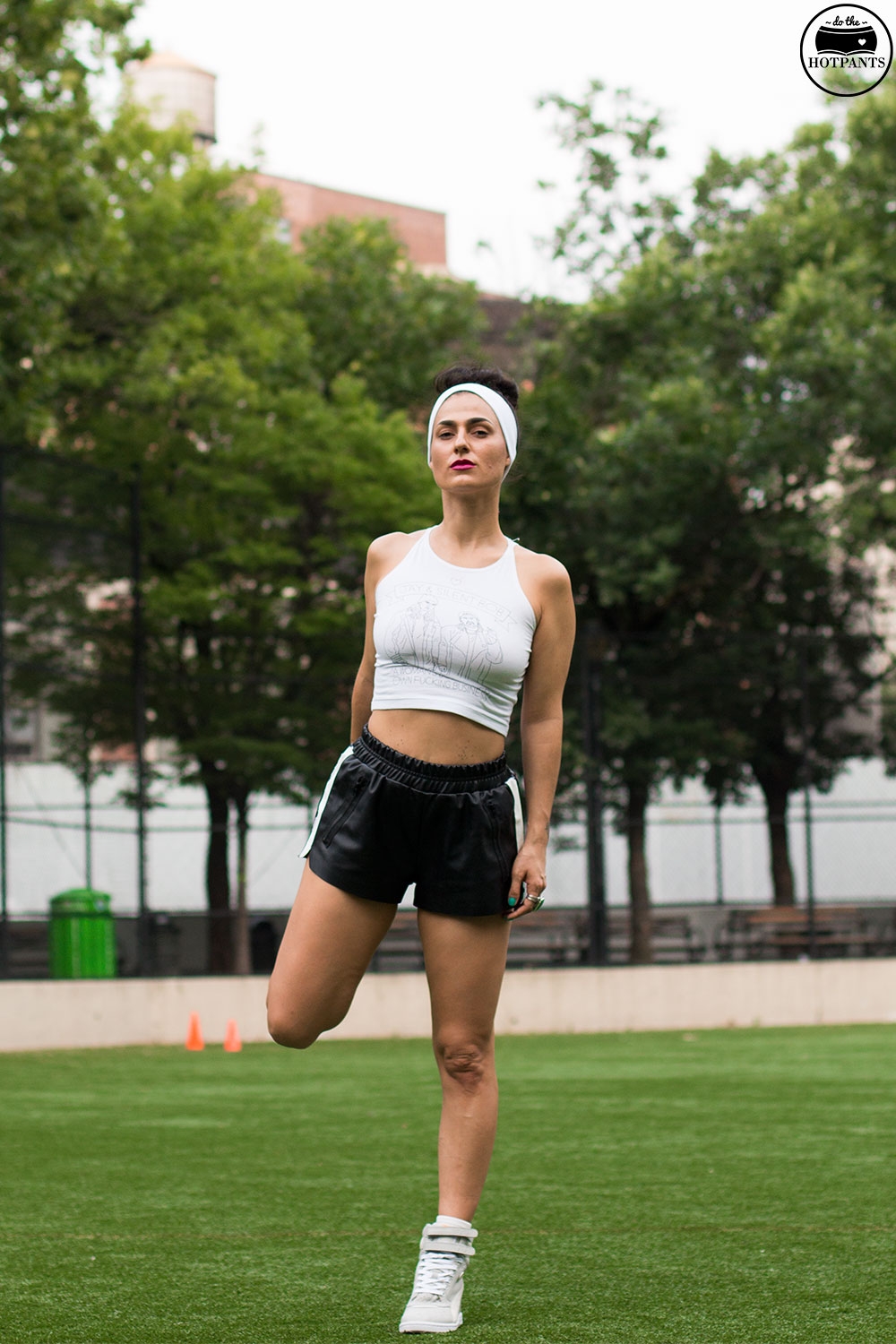 I got this shirt on Etsy and it really ended up summing up this photoshoot.
My body is MY business.
Not society's…
Not my boyfriend's…
Not my employer's…
Not anyone's!
I should never feel ashamed of what I look like, because it's no one's business but my own! And once I got rid of that notion of "perfection," my body didn't bother me, it only made me proud.
I'm not saying I never have "bad days." Hell, how can I not with the constant barrage of perfect bodies in media and photoshopped advertising surrounding me daily.
But switching from one mindset to the other definitely helped me have a GREAT DAY!
And oh look, I have a parting gift for you :)
Here's some acne and cellulite, just because I love you, and I want to remind you that no body is perfect.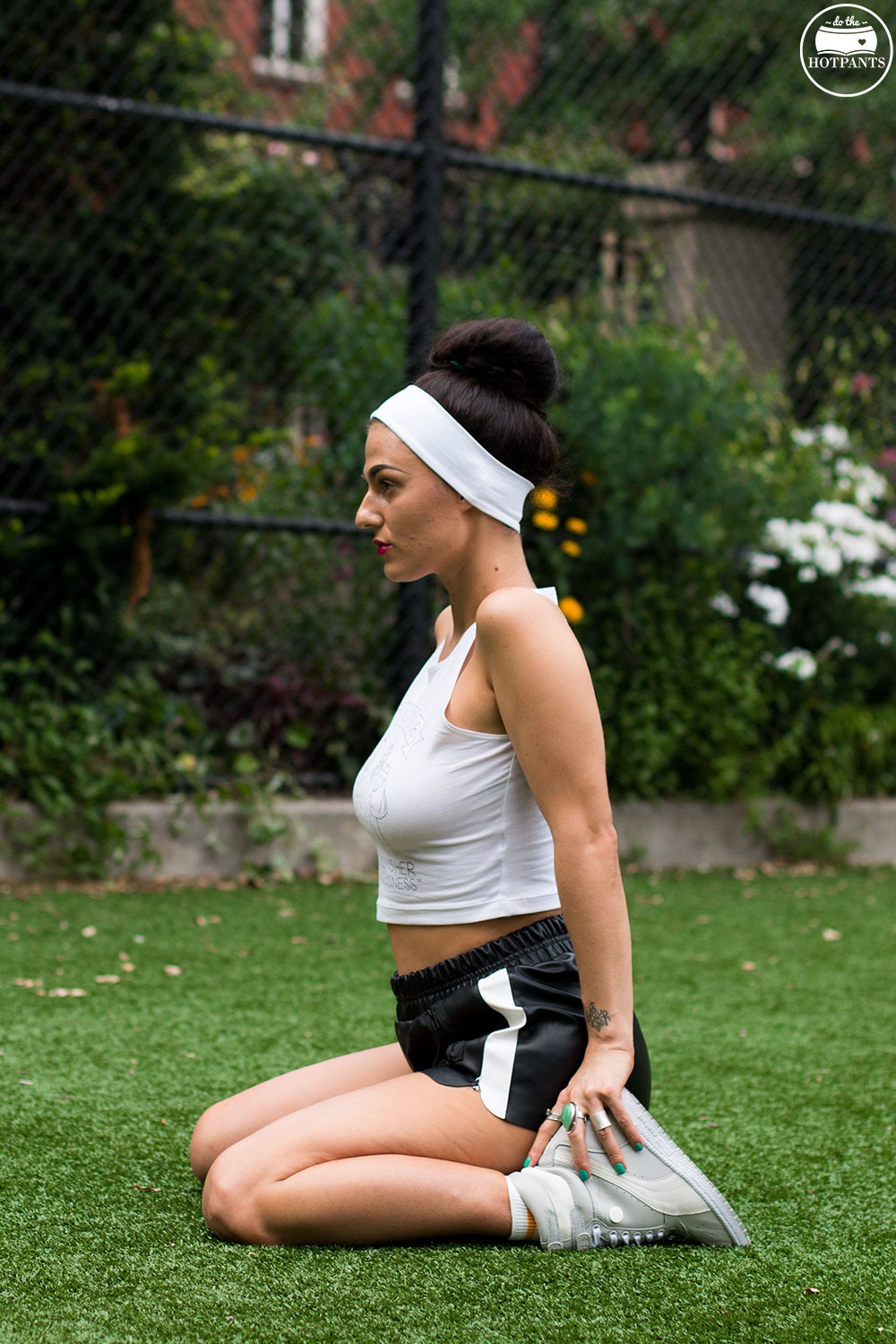 Right now, on this Monday morning, I want you to try accepting who you are.
I know it's hard, but you can't compare yourself to the old you, or the future you.
I want you to tell your body you love it, right now…
Because without it, you wouldn't even be here.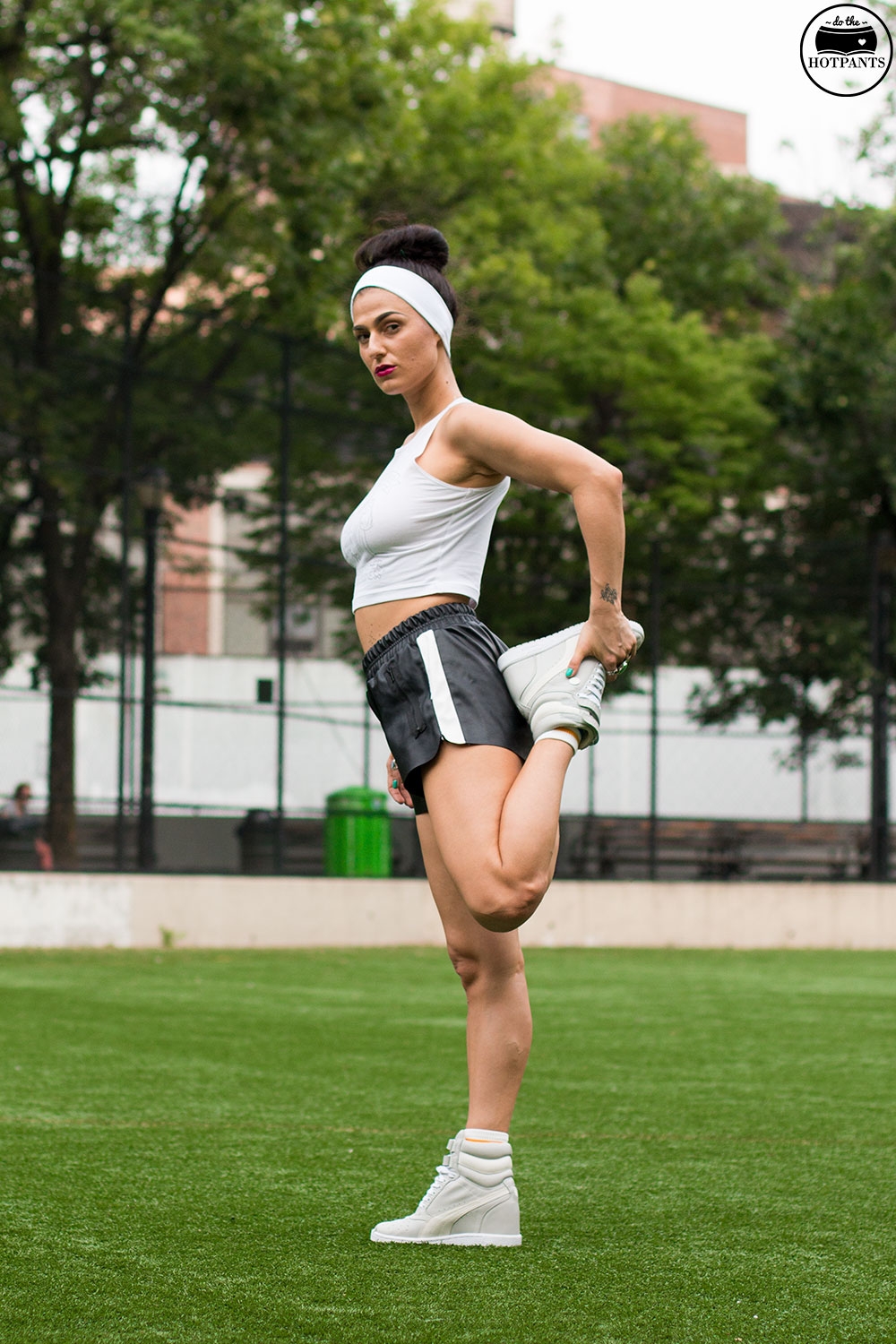 LATER DUDES,
XX-HOTPANTS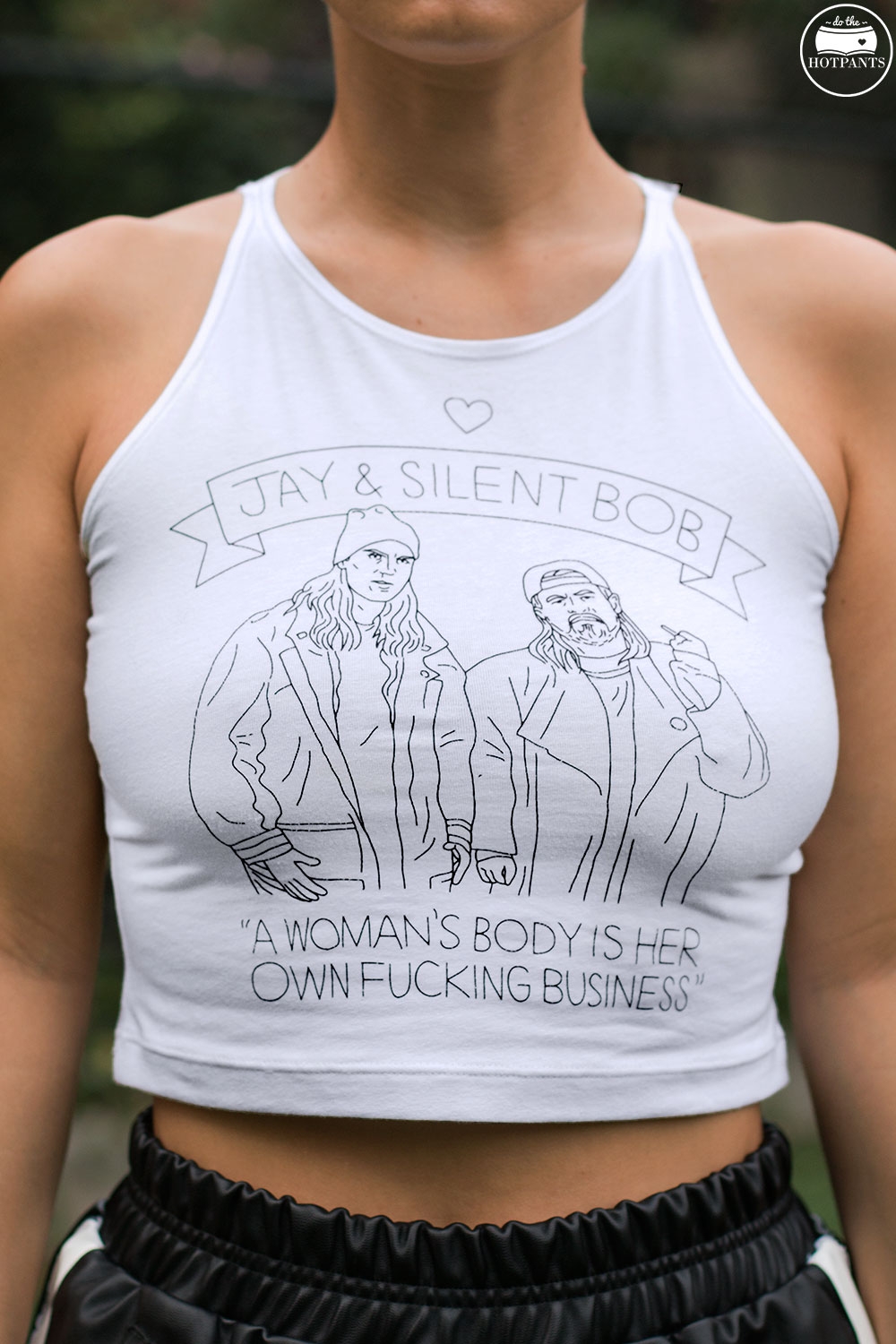 Wearing
Lipstick : Loréal Forever Fuschia / Crop Top : Etsy / Shorts : Forever 21 / Shoes : Puma / Watch : Nixon
Photography : Spree Wilson