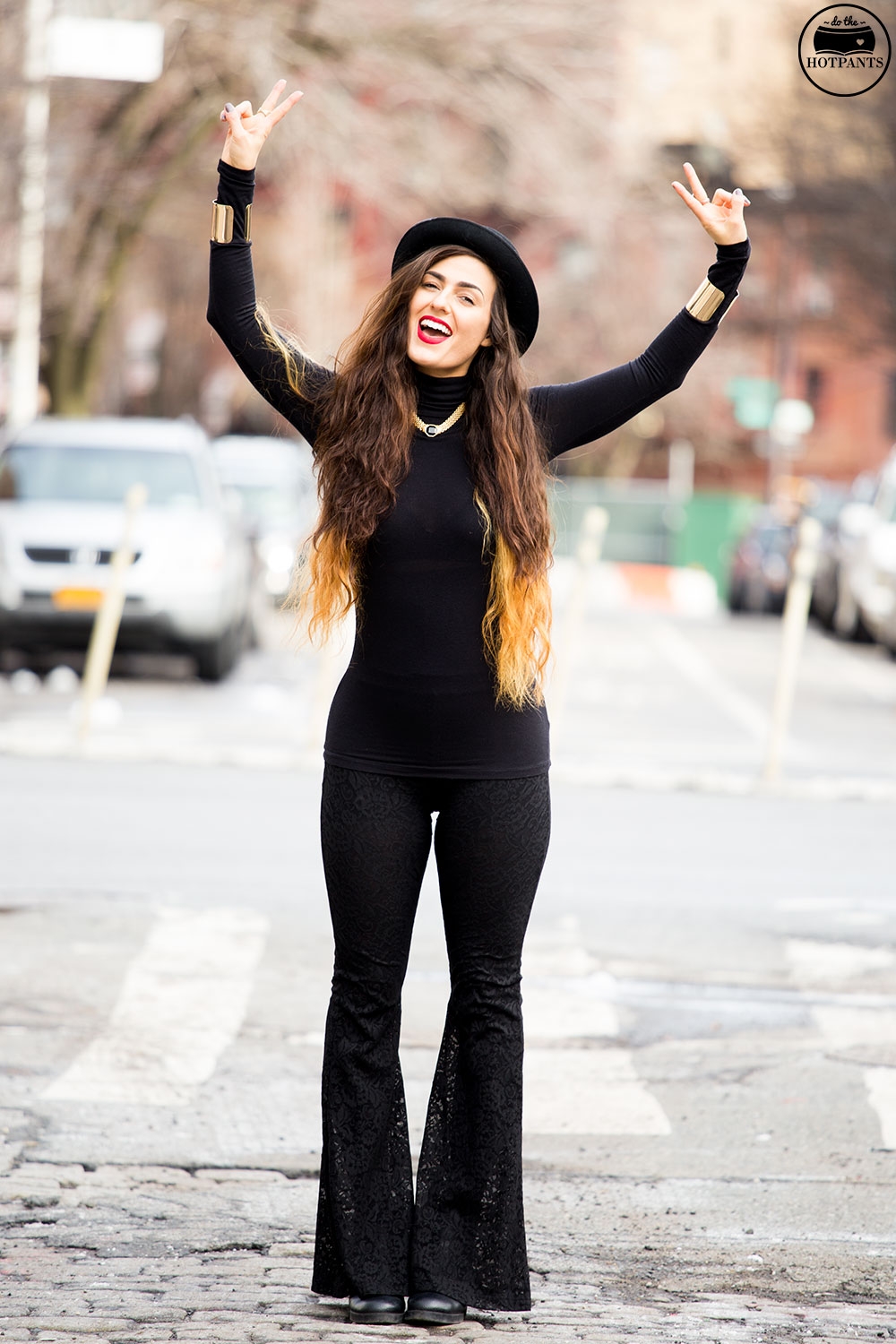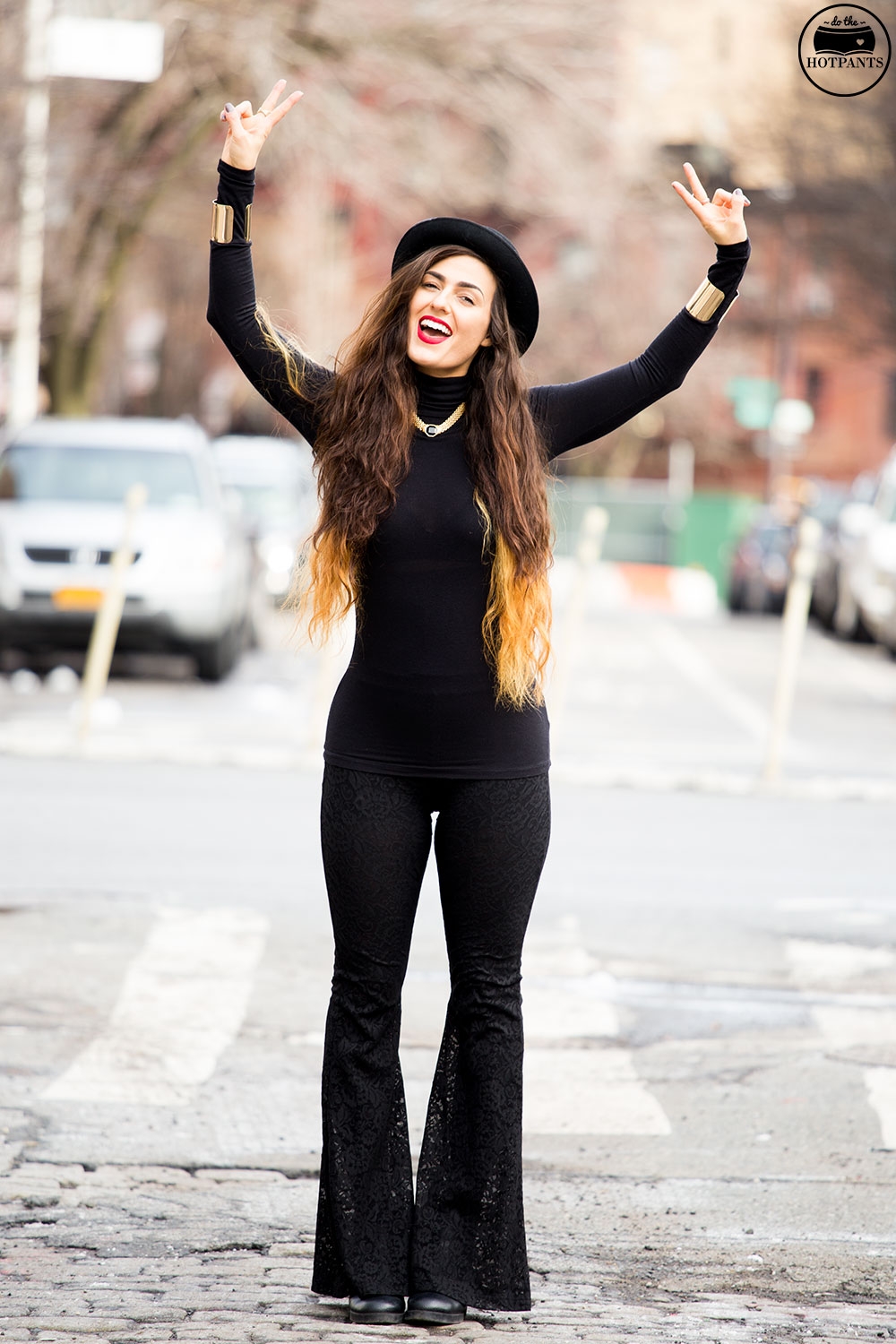 I know I know, this outfit isn't really mod. I just like my clever title.
I really should've called this post, "These are Tight Tight Pants."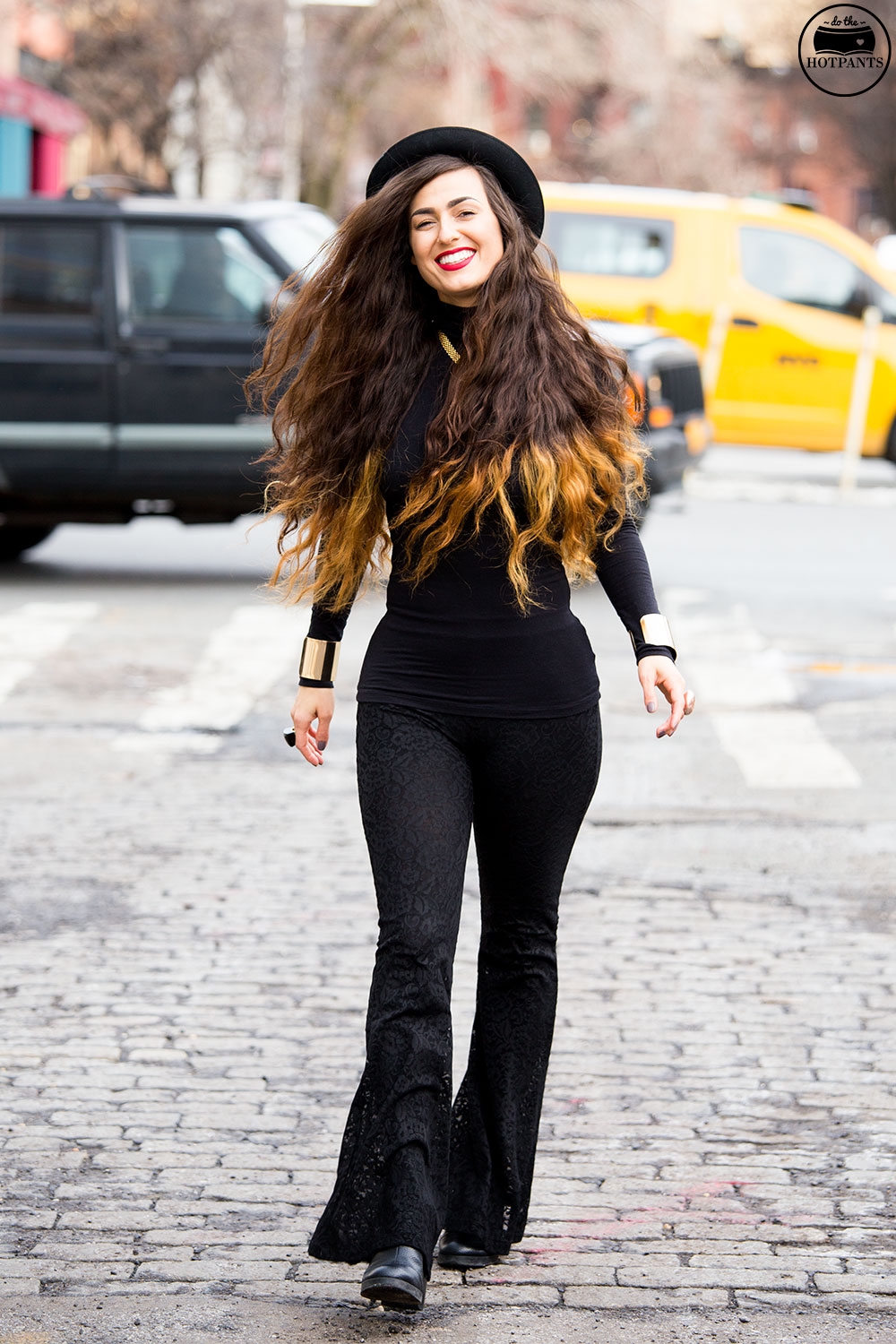 LOL.
They're actually just stretchy sheer lace leggings. I had to wear 2 pairs pf opaque black tights underneath.
But even through all those layers, there were still some photos I couldn't use on the blog cuz you could straight up see my butt cheeks…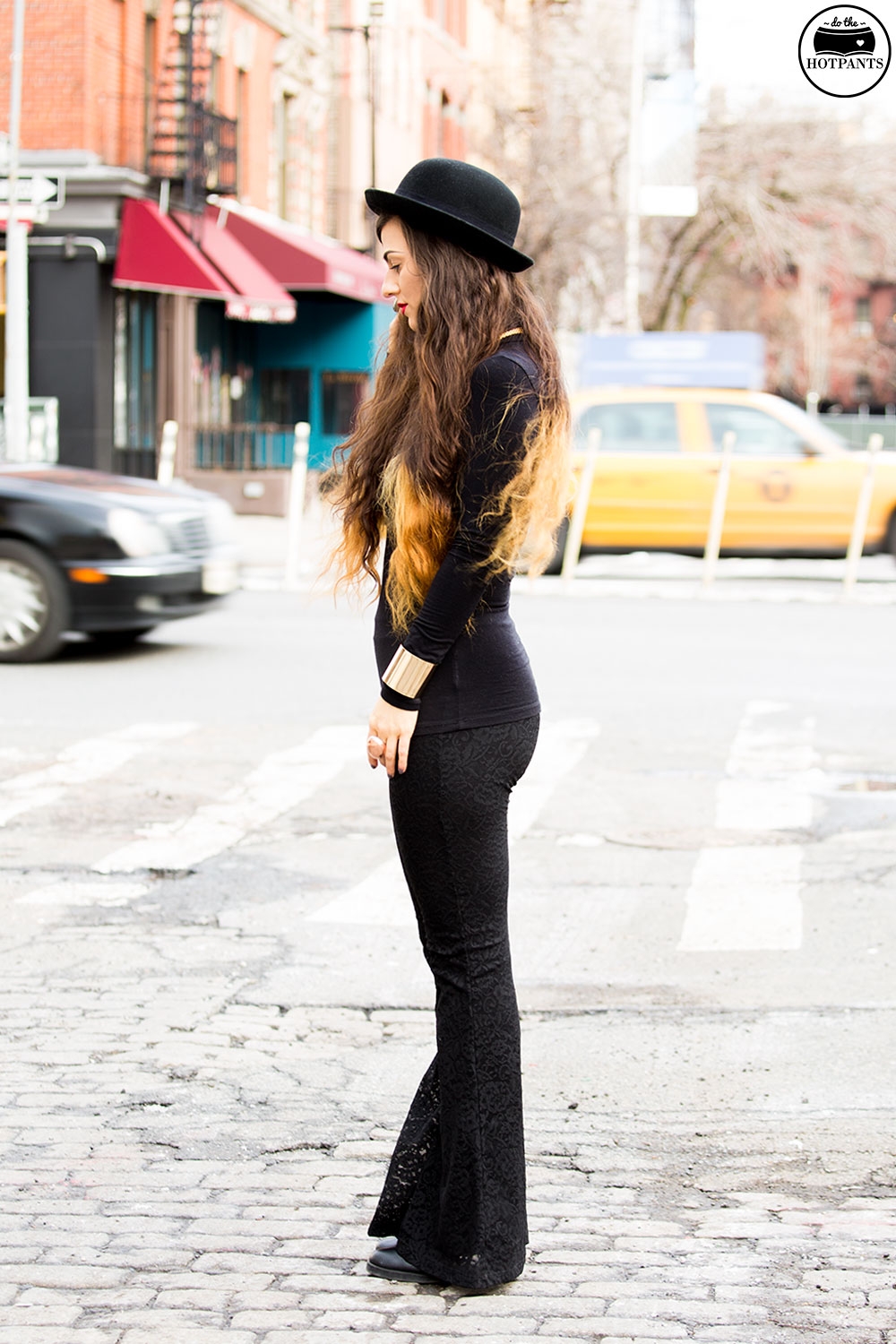 lol @ butt cheeks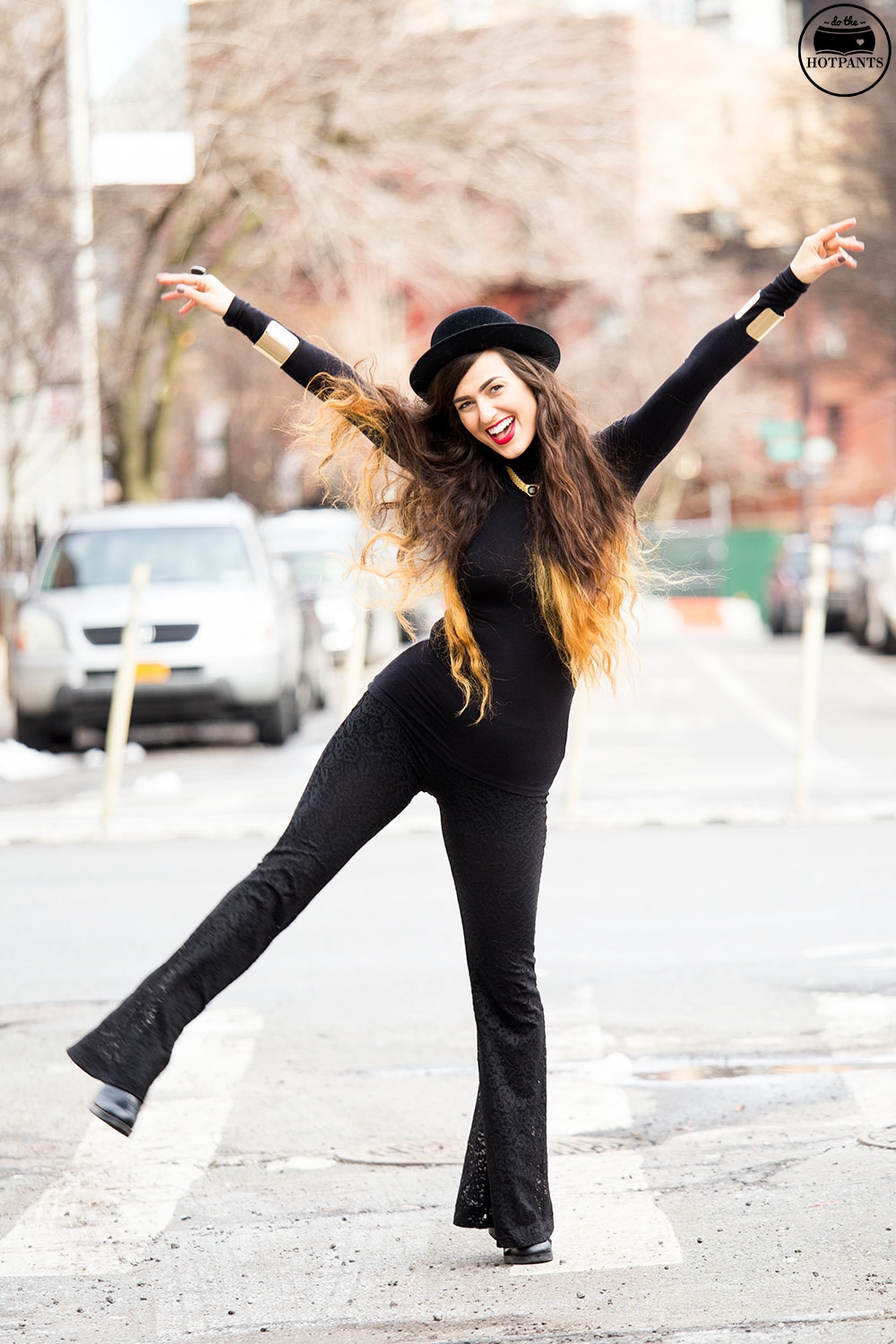 I wish I was making a mime expression in the photo below, like my Halloween outfit.
But alas, I always think of the good stuff once it's too late.
:)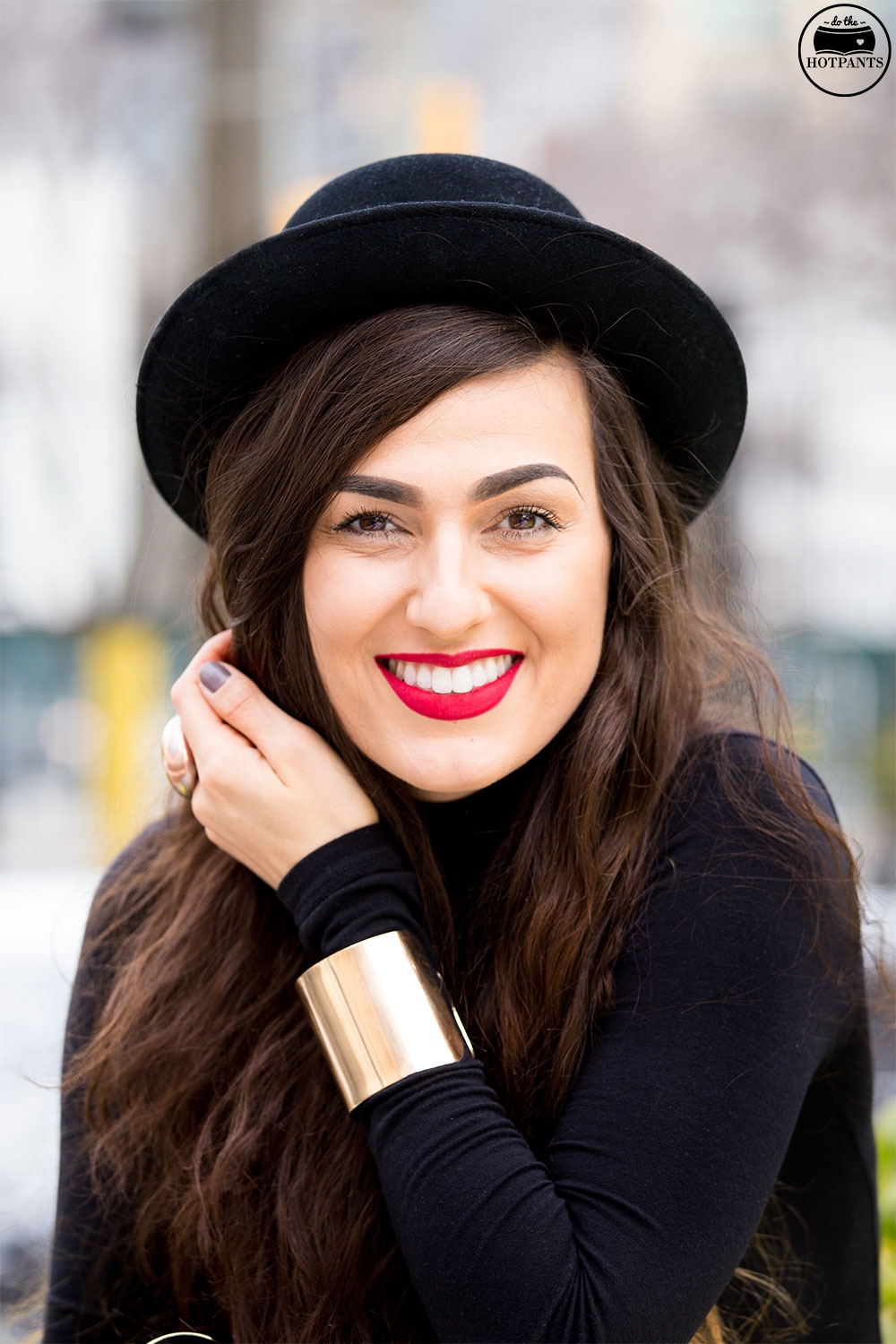 Peep the snow on the ground…
BLOGGING IN NEW YORK IS NOT EASY,
BUT I AM SUCH A TROOPER!!
(I know you're playing your tiny violin of sympathy for me right now)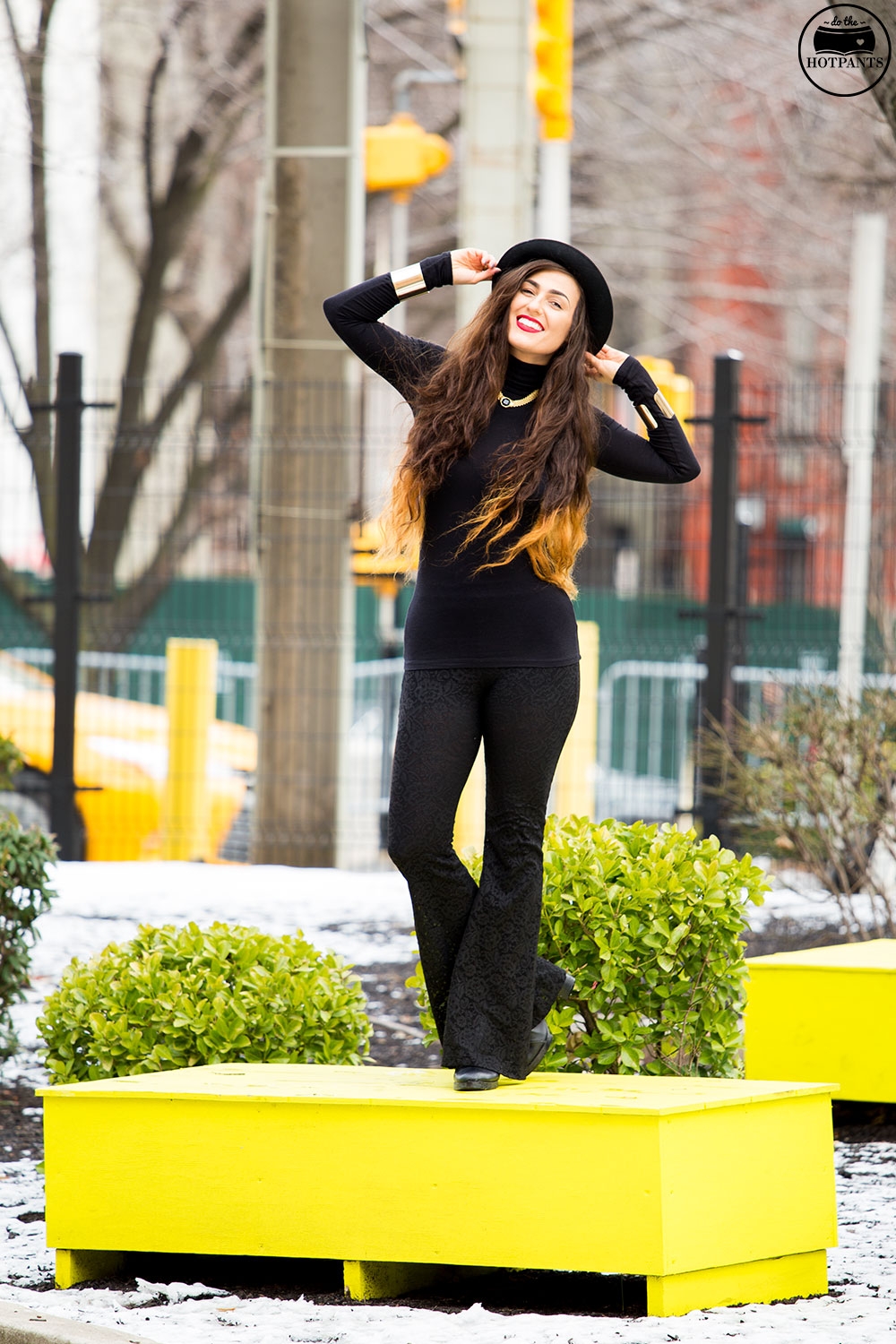 Tender posing on icy yellow extremely slippery boxes.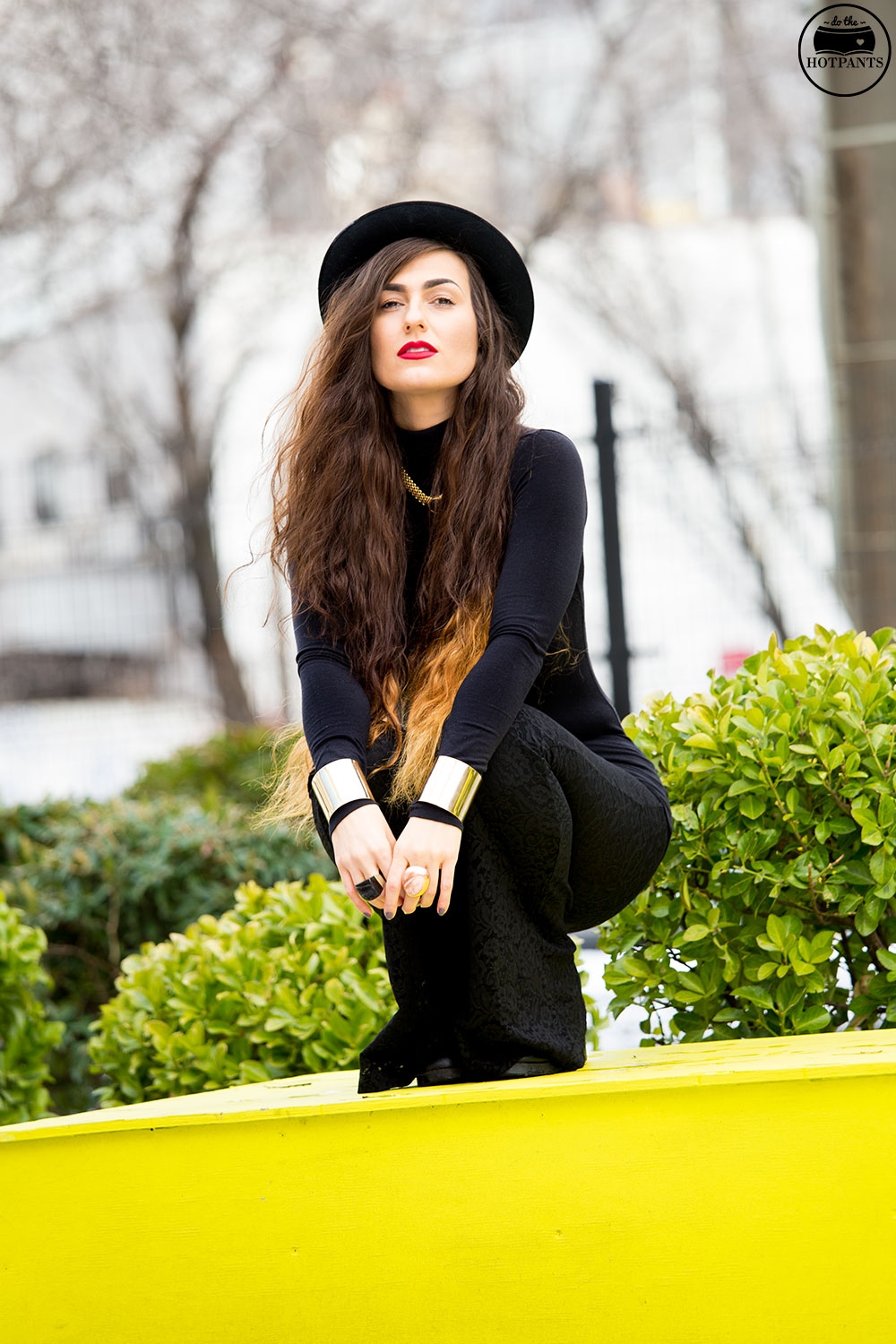 Praying I don't slip and fall.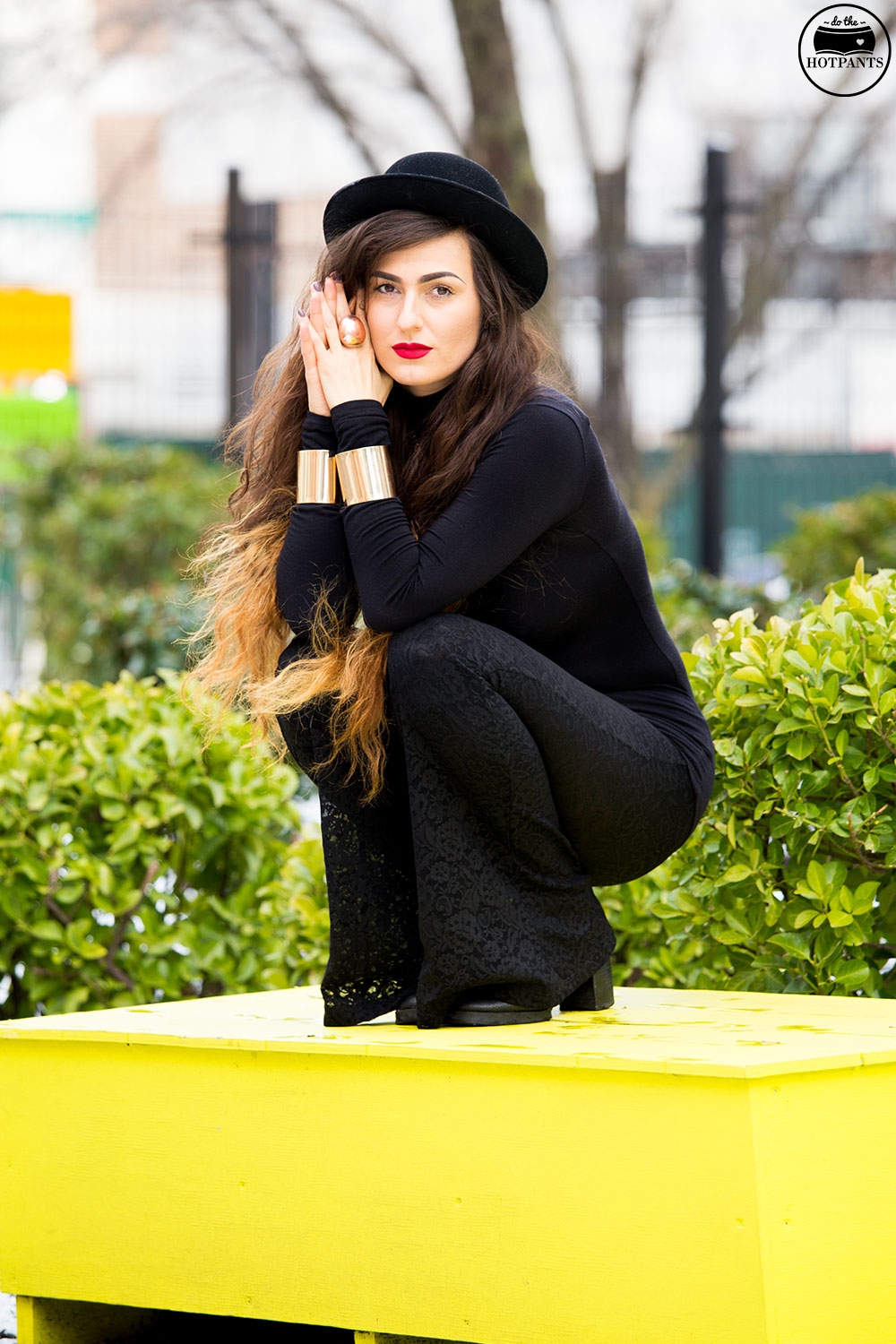 By the way we shot this next to a freeway onramp. It's not like I'm hanging out on a quiet little street.
No, we are shooting in the middle of traffic.
Because I'm hardcore.
Have an amazing Friday everyone.
Hardcore Hotpants loves you.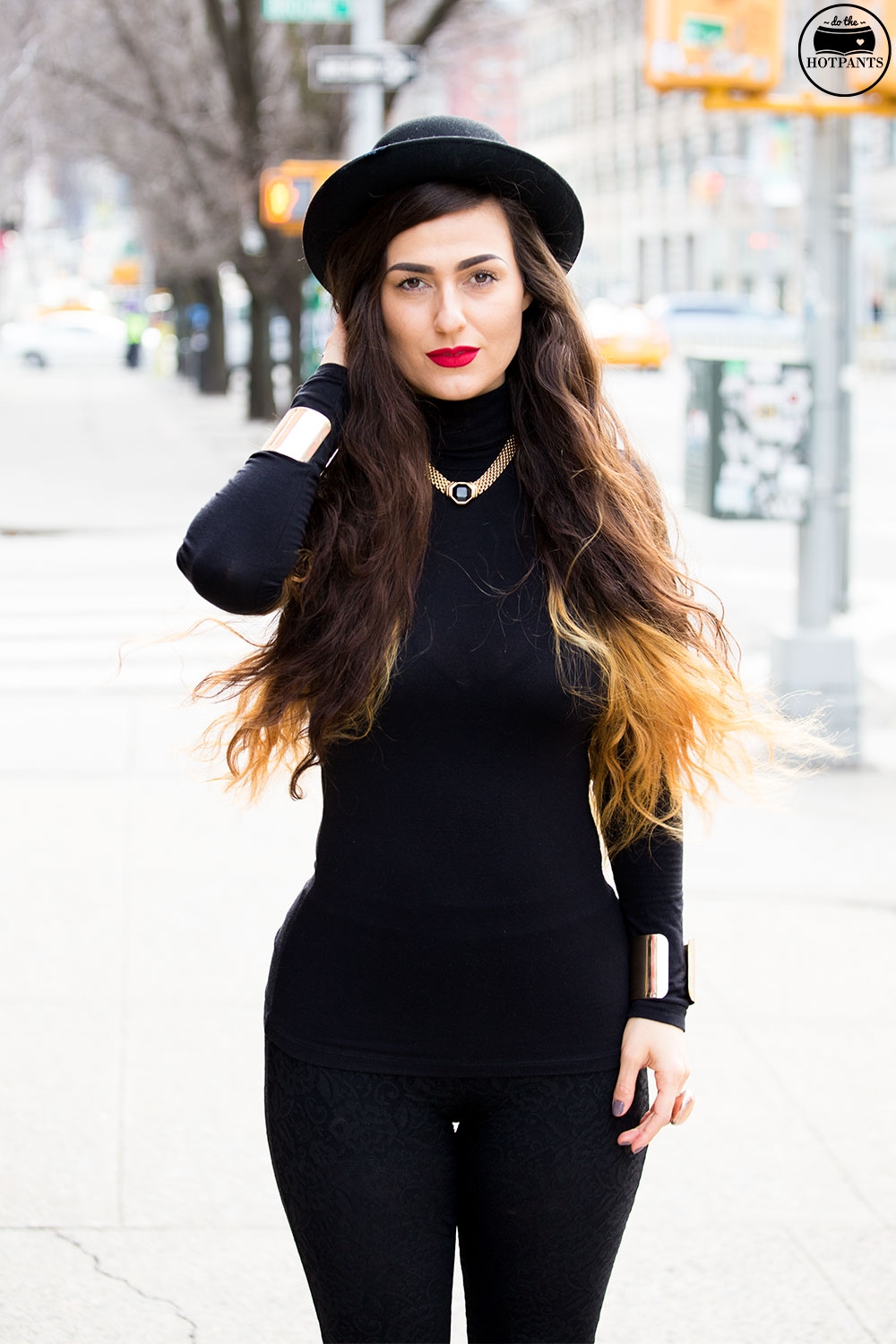 LATER DUDES,
XX-HOTPANTS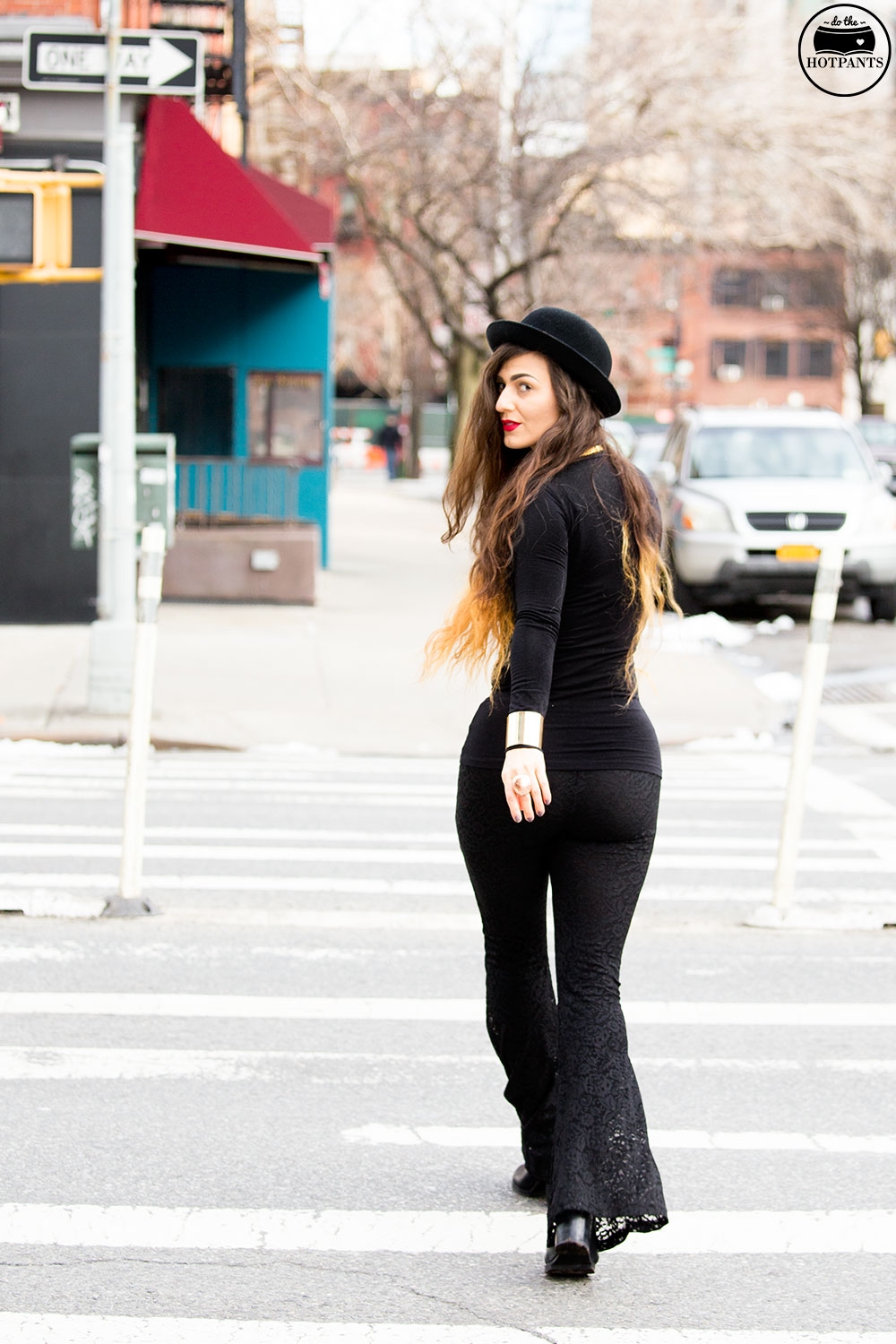 Wearing
Lipstick : MAC Ruby Woo / Shoes : Cheap Monday / Turtleneck : Express / Leggings : H&M / Cuffs : Forever 21 / Hat : Etsy / Necklace : My Mom's