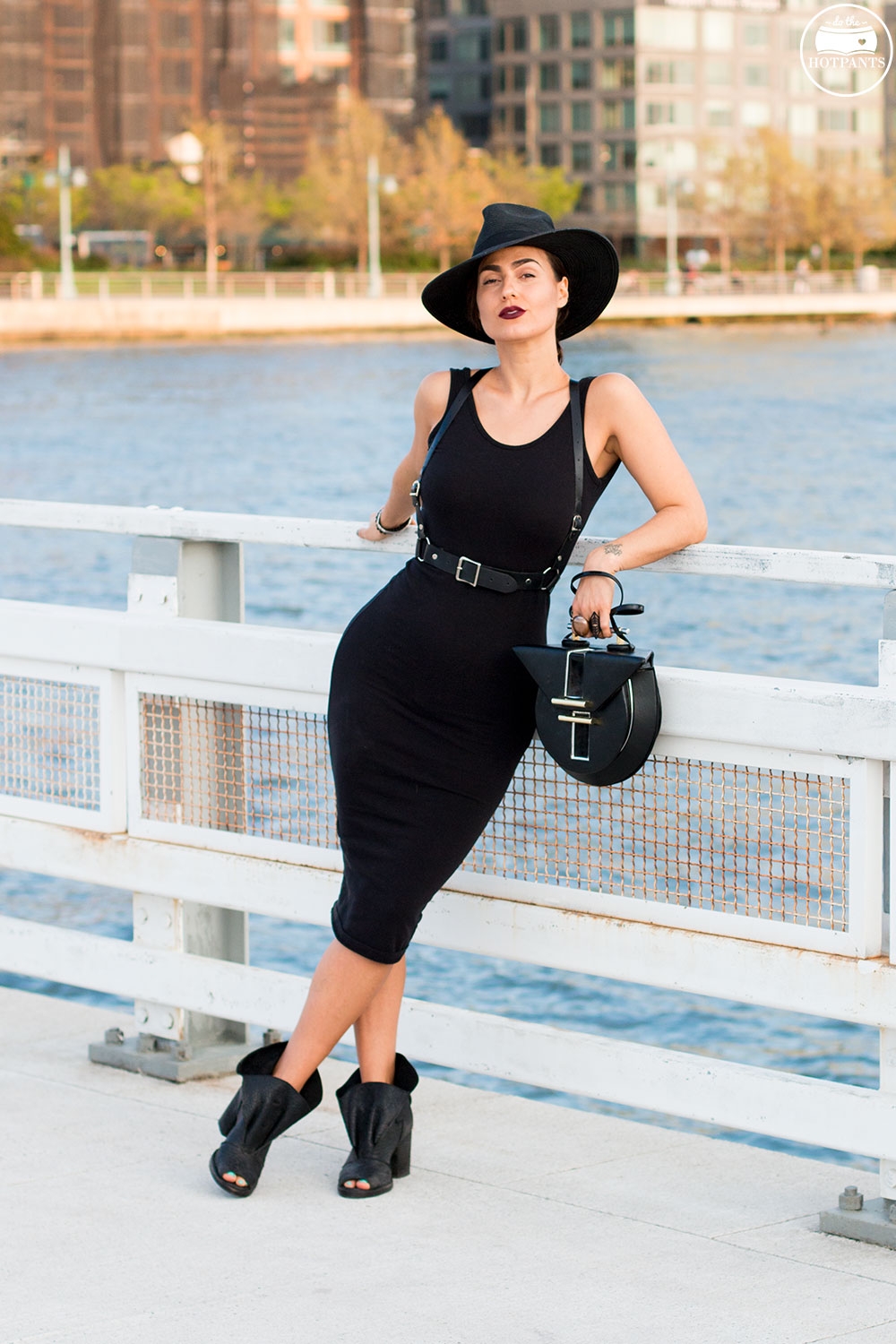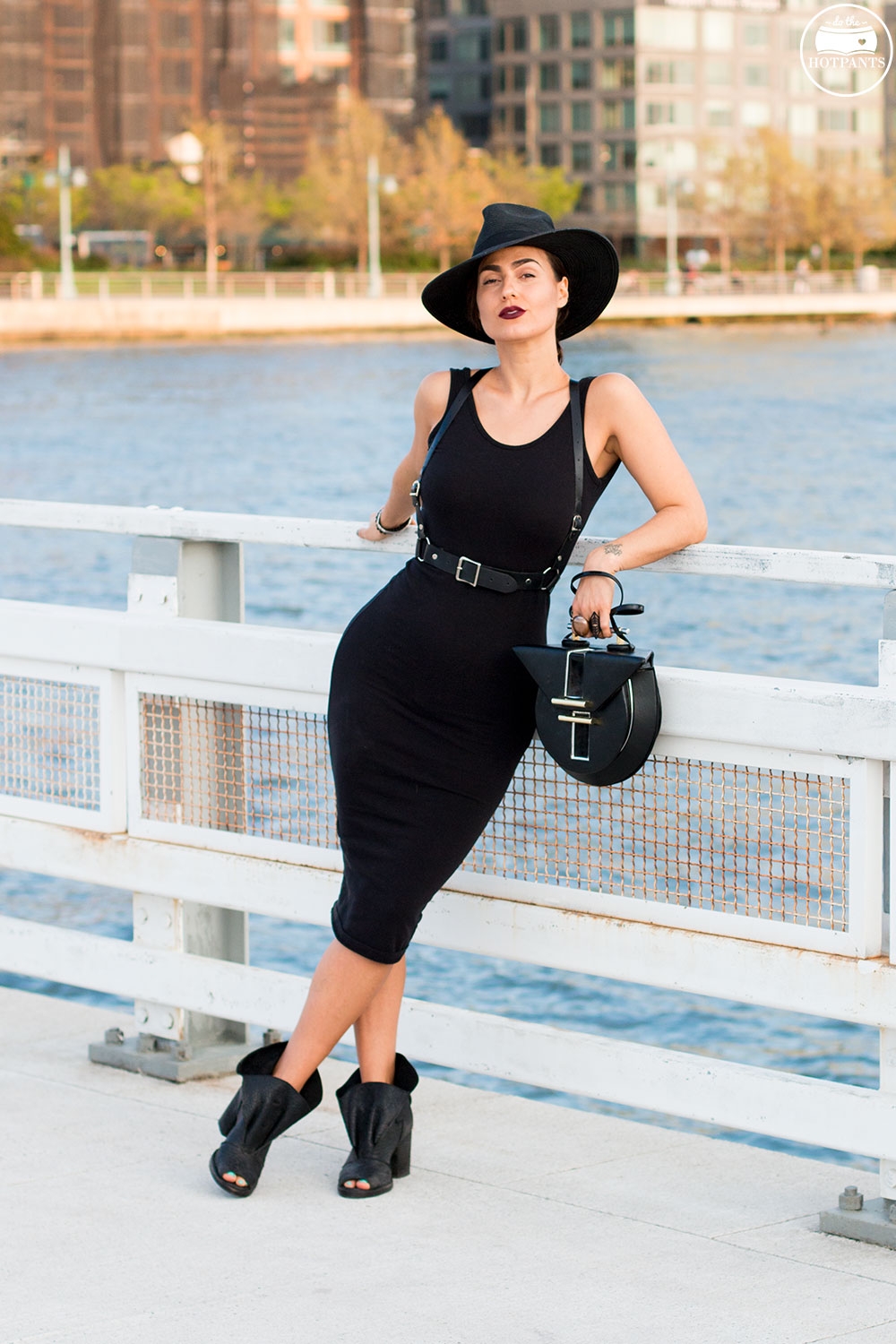 Proof that you CAN look like a vampire during the summer months!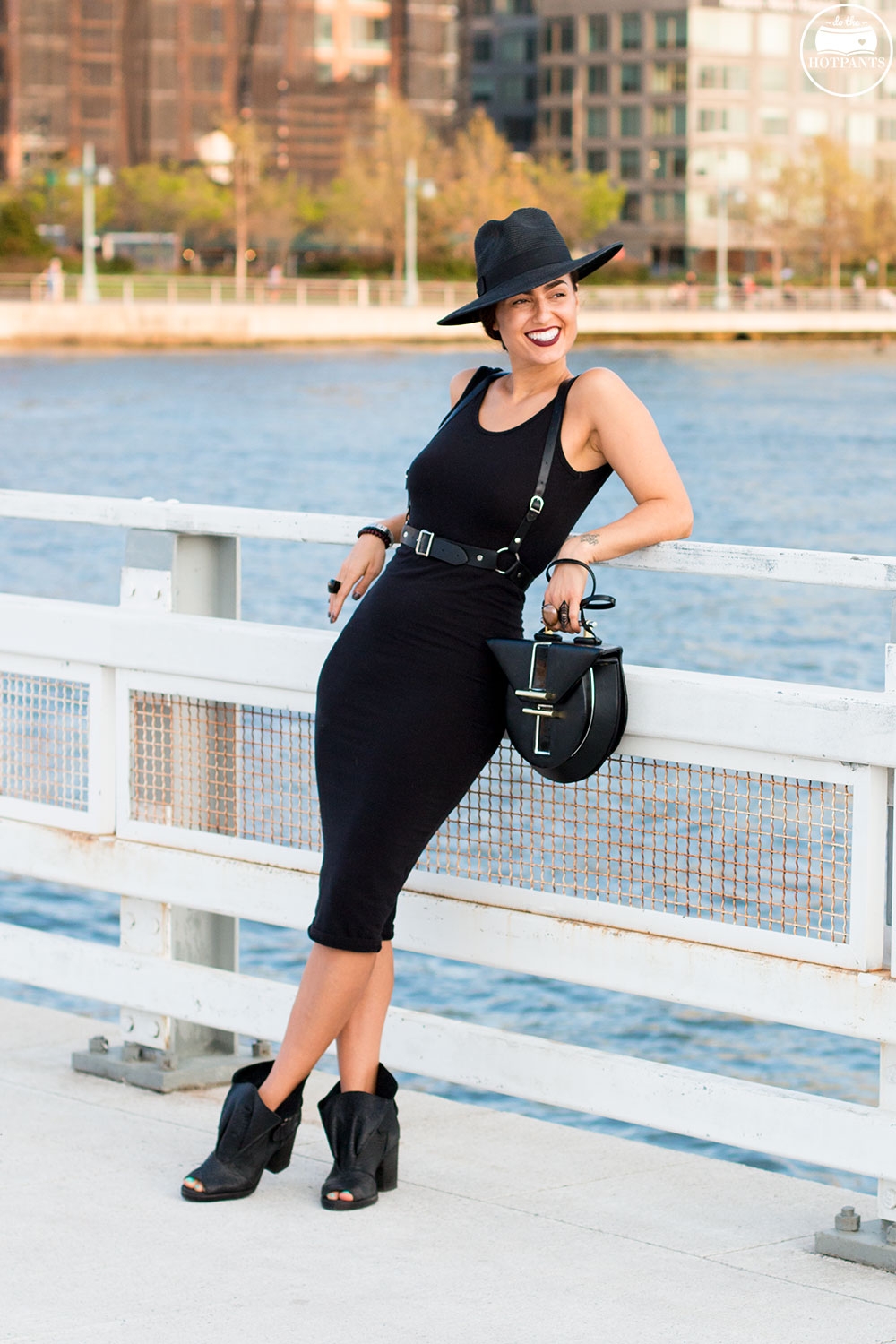 It just takes a little lot of leather,
And a sun hat :)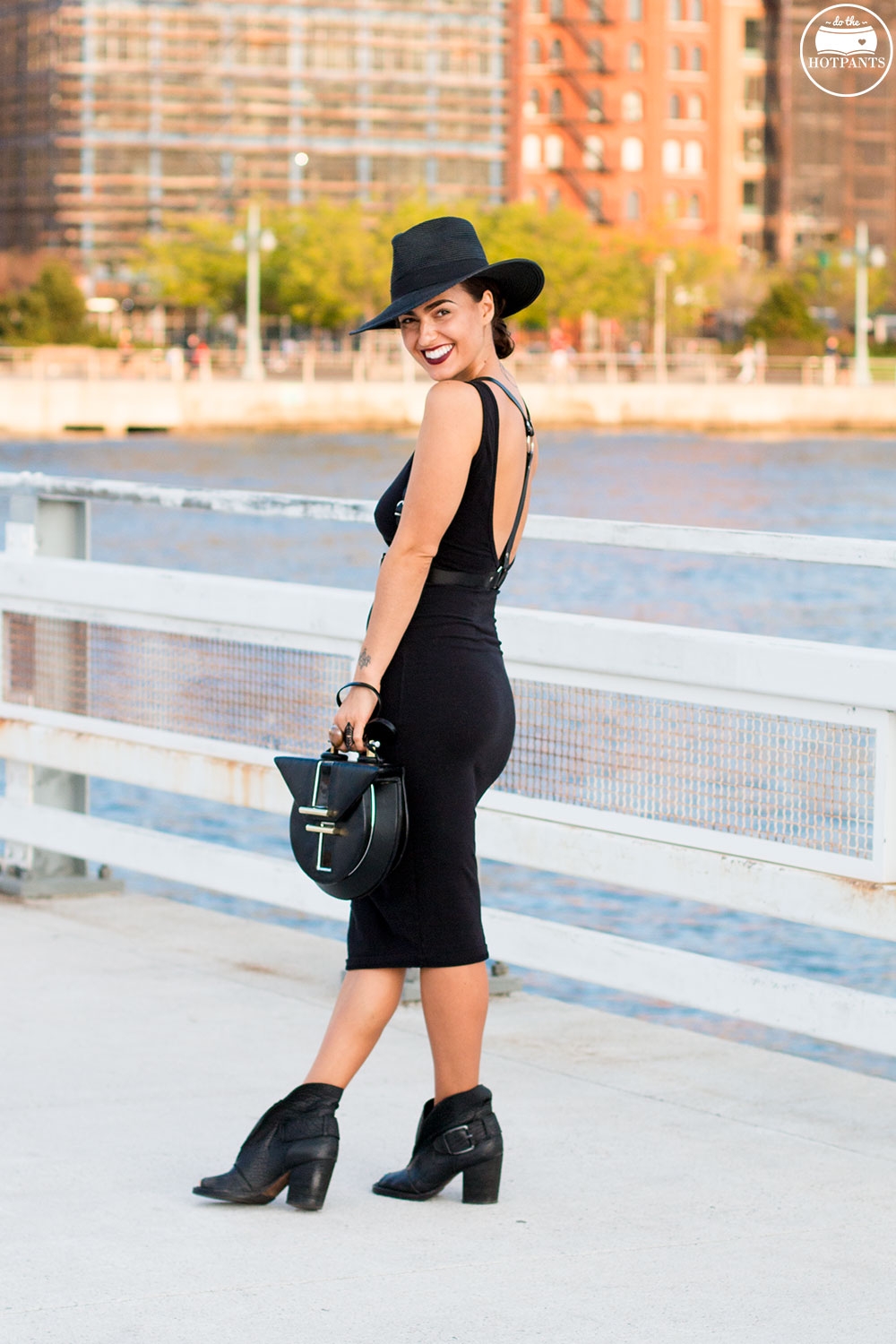 And don't forget heavy, dark makeup…
Like lipstick that will get all over the place when you try to drink anything at all.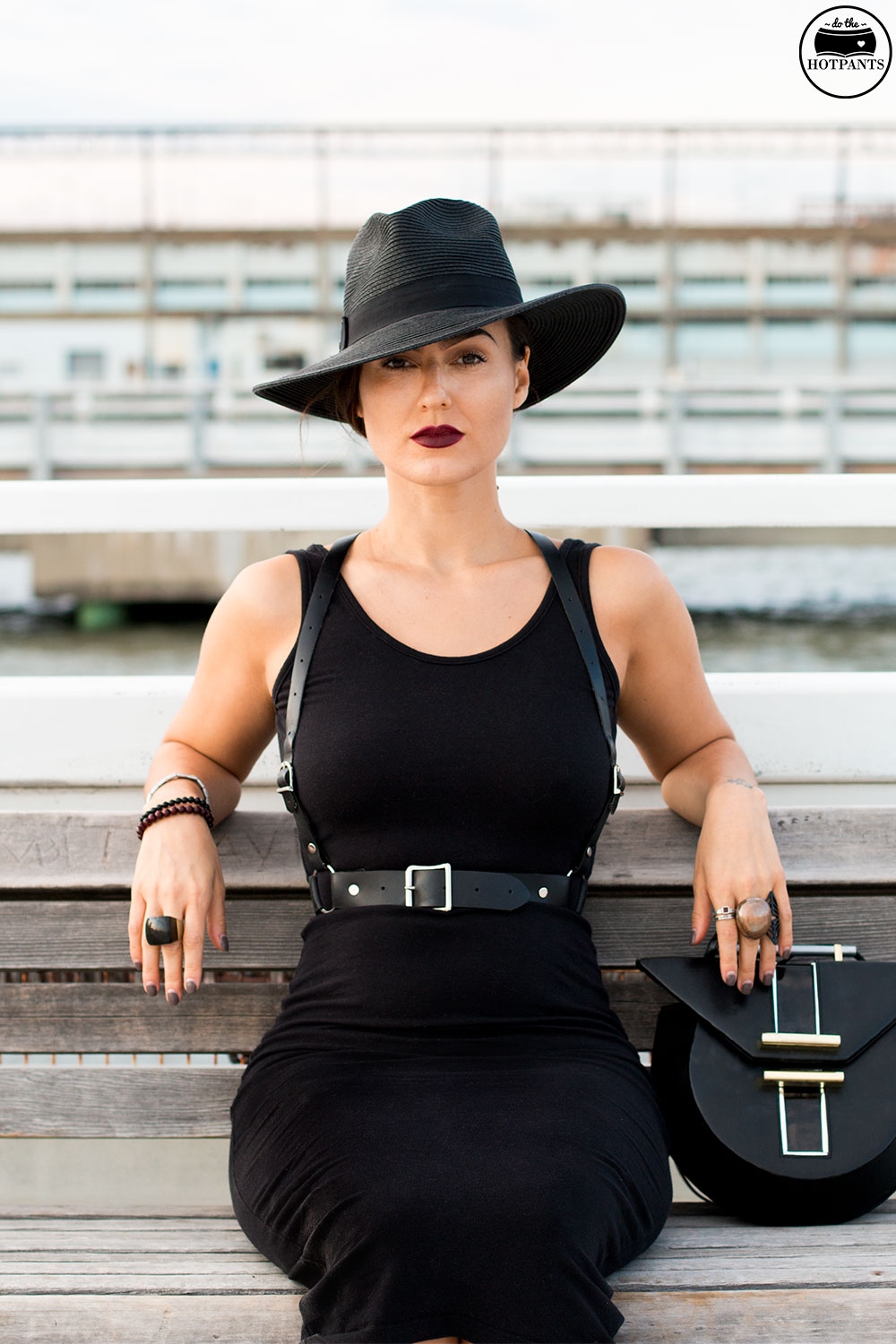 And heavy eyebrows that will slowly melt down your face, turning you into a Salvador Dali painting.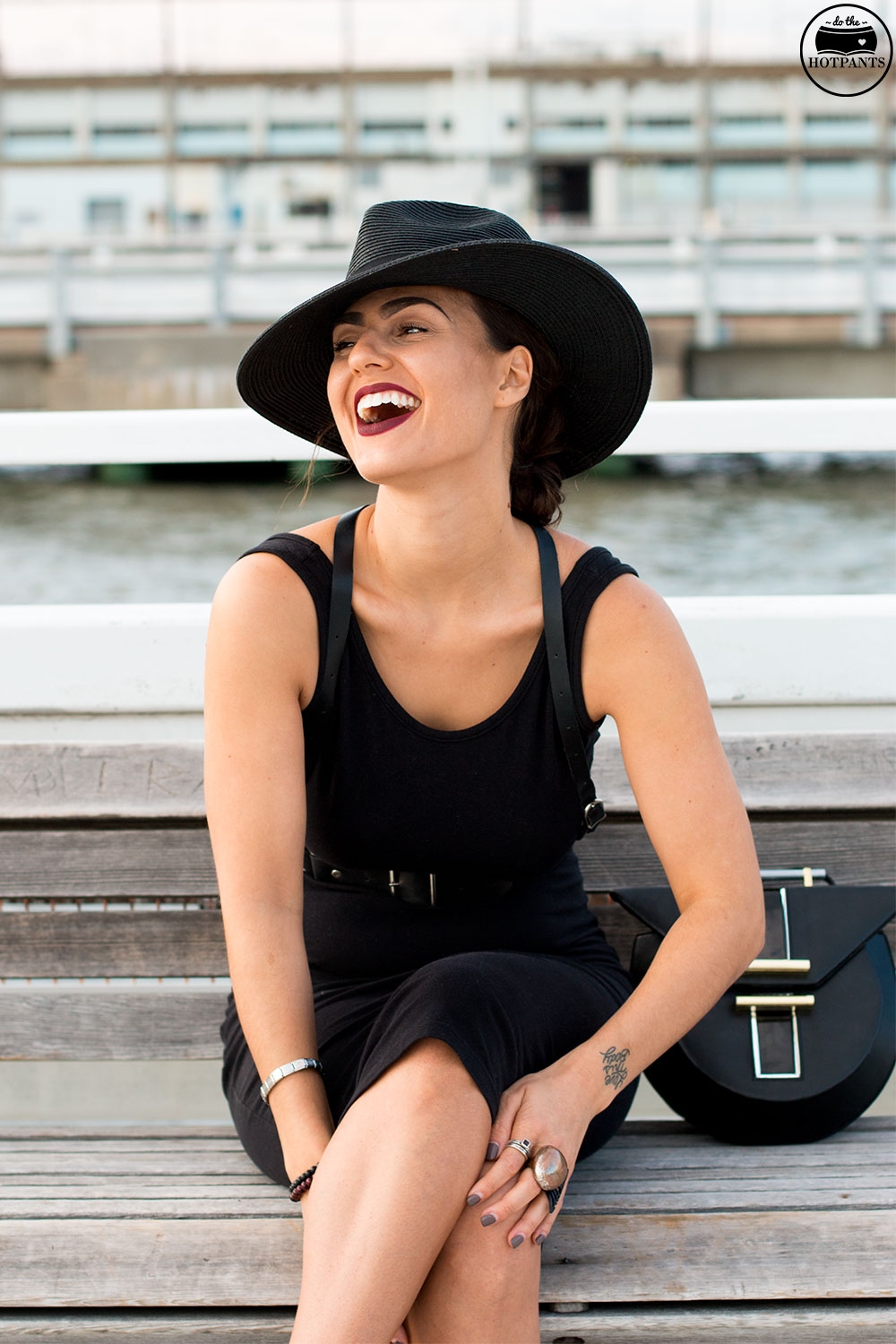 Oh and also…
Don't forget to wear a bunch of deodorant that you'll end up sweating through after being outside for 30 mins,
Make sure it's not a clear gel brand, but instead get that white flaky chalk stuff you wore in middle school.
You know, the brand that gets white dust all over the armpit area of your little black dress??
#GOTHPROBLEMS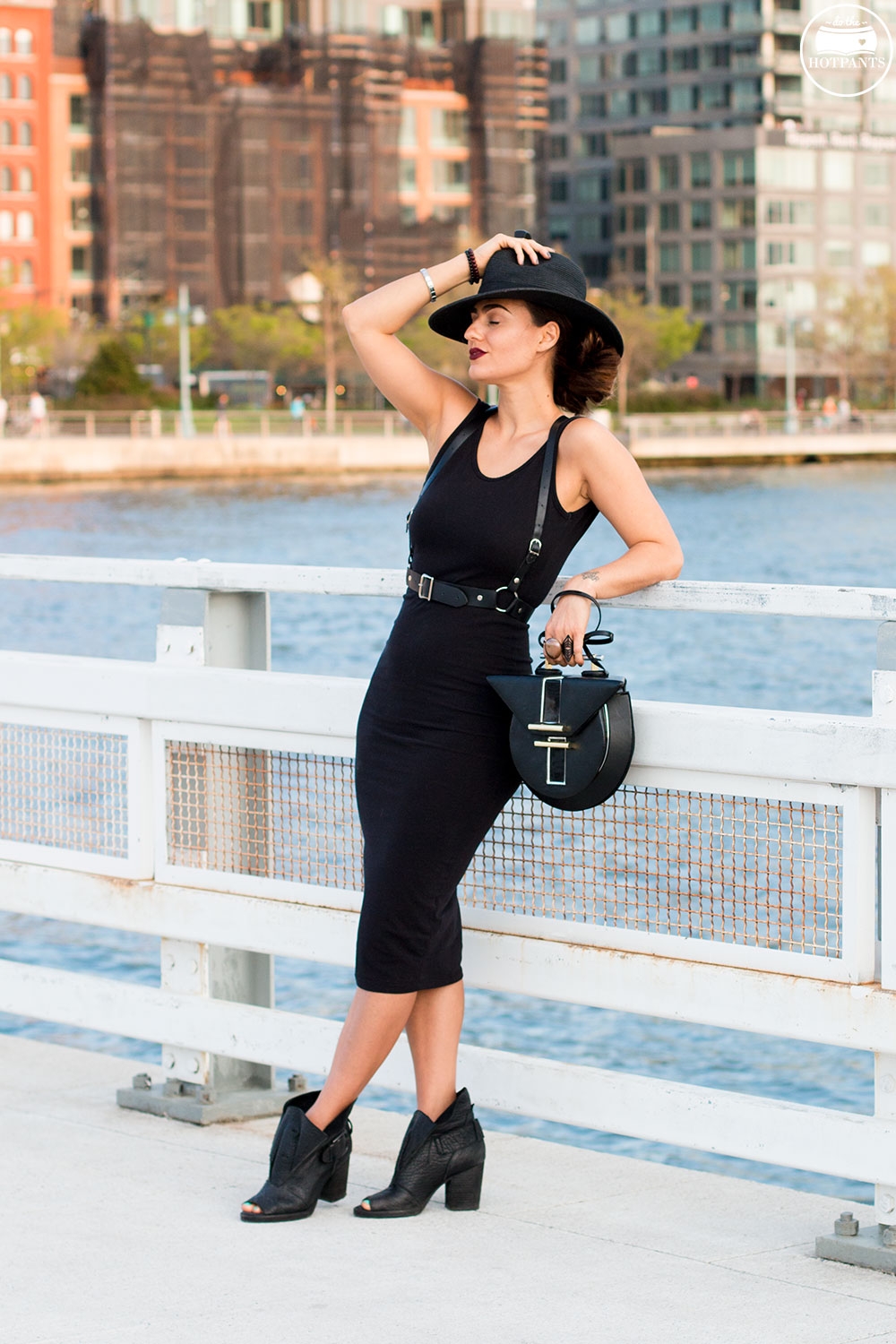 This dog gets it!!!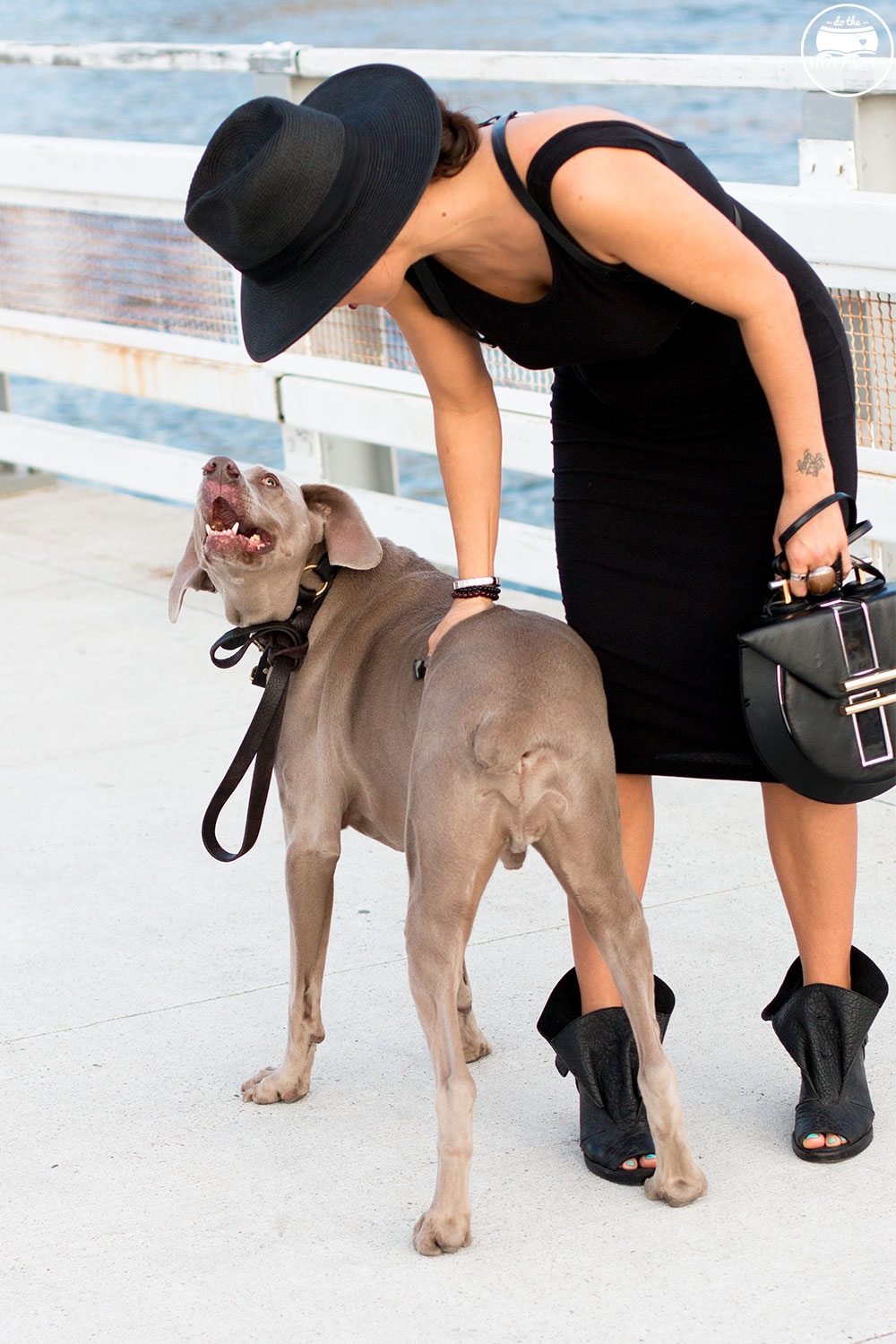 So now that you know how to dress obnoxiously in the summer, do you think you'll try something similar to this outfit?
Did I do a good job of selling it to you???
LOL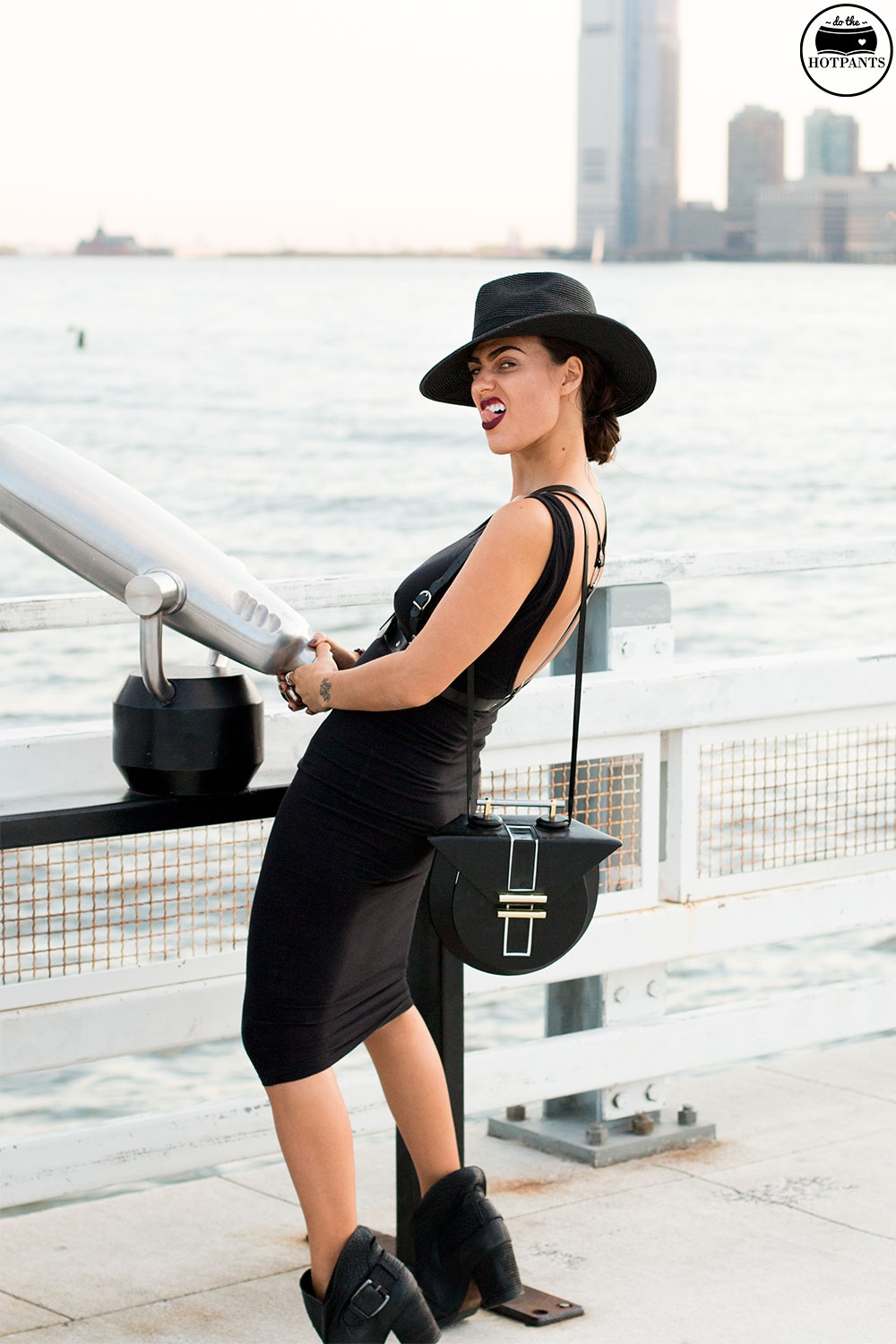 If you're on the East Coast, you'll look good for the first 10 mins outside, then you'll melt.
Like a gothy, summer, snowman.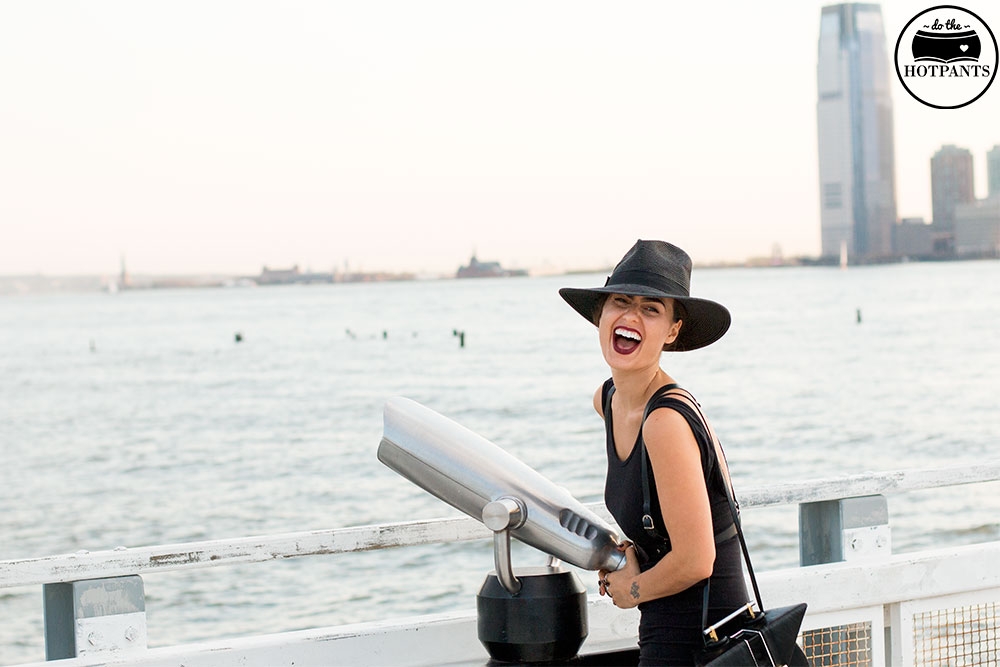 Also I should have taken a picture of my tan lines once I got home. They were pretty damn amazing.
I hope you're all having an amazing Summer so far.
This goth snowman has to find an air conditioner…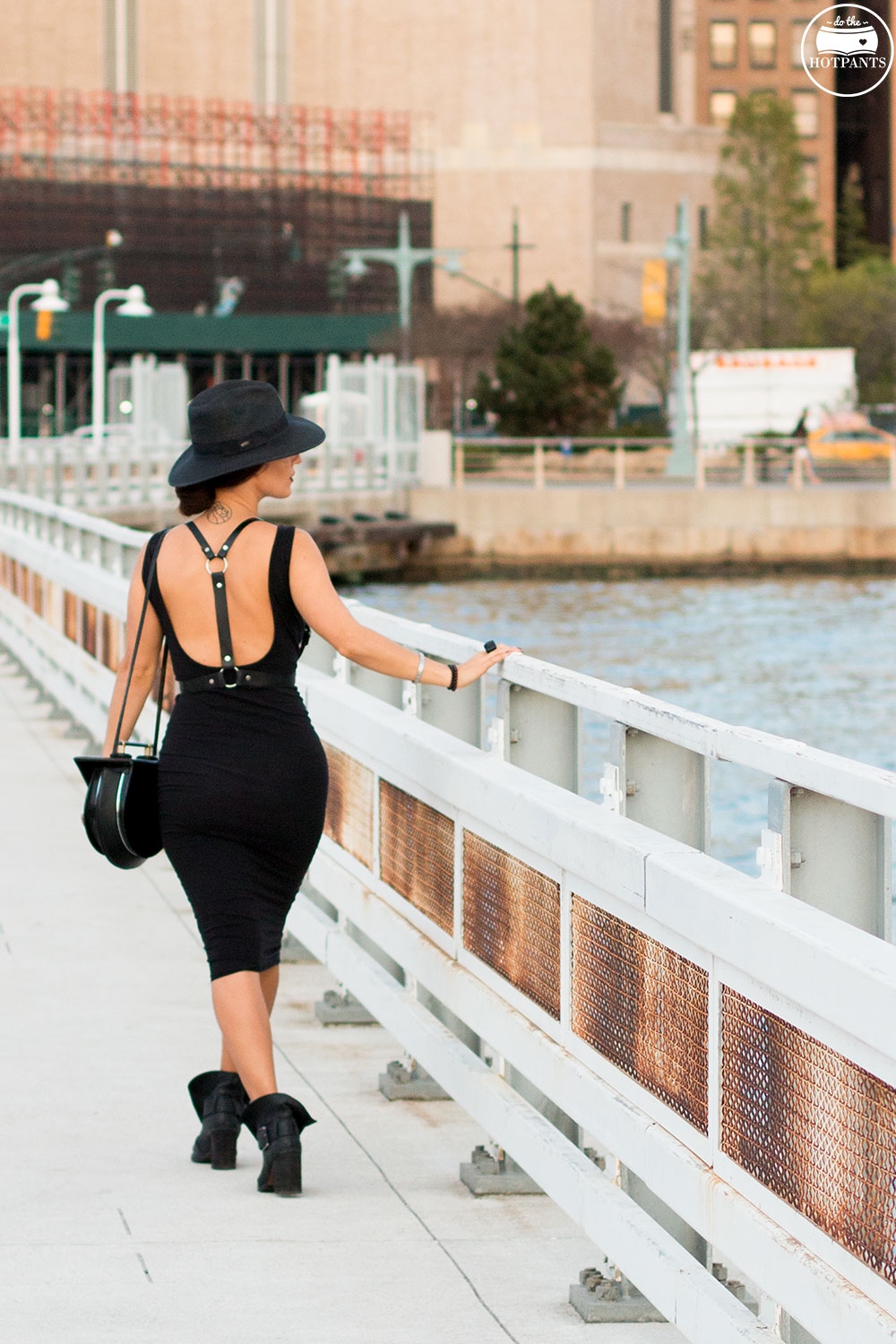 LATER DUDES,
XX-HOTPANTS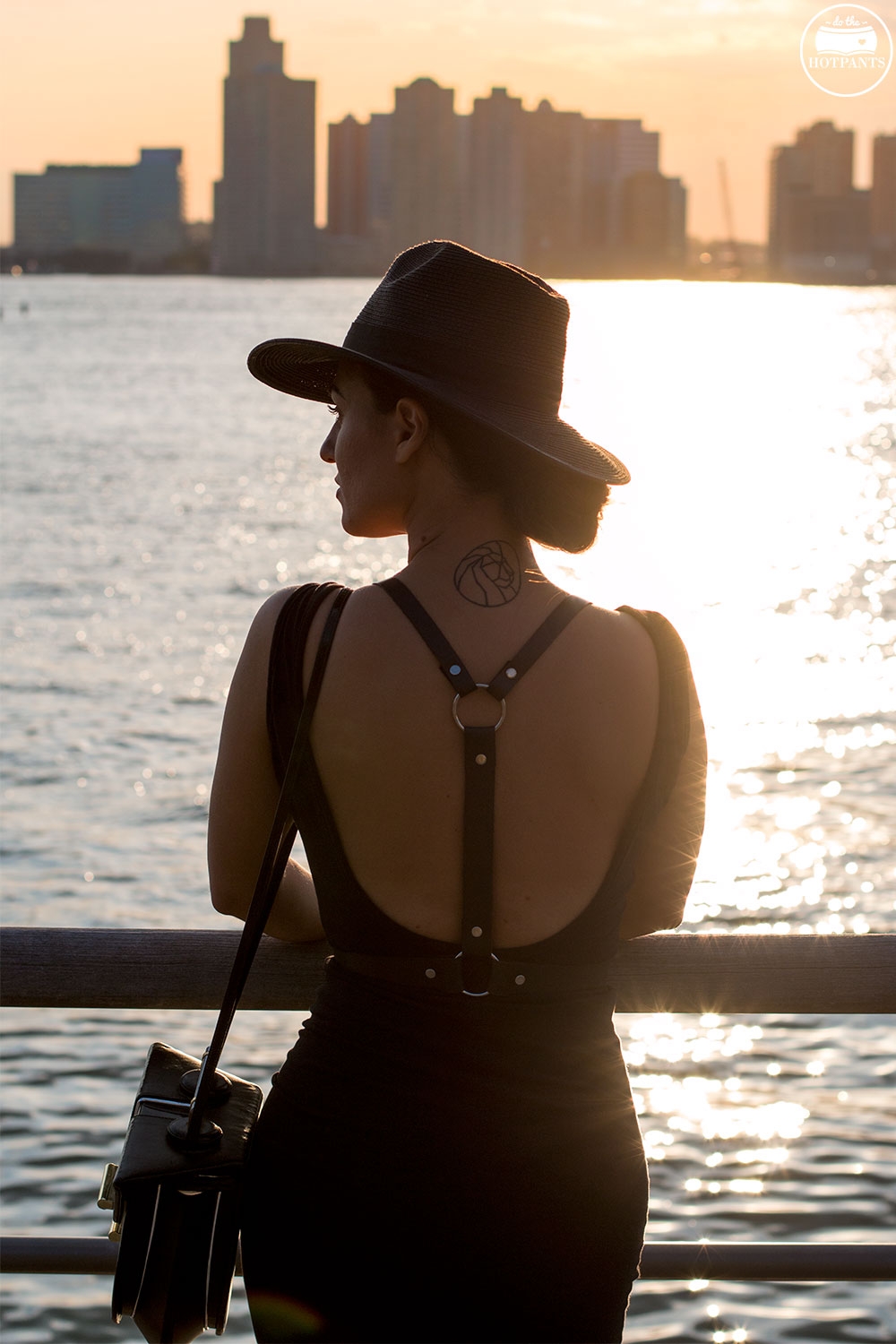 Wearing
Lipstick : MAC Diva / Harness : Zana Bayne / Dress : Forever 21 / Hat : Scala / Ankle Boots : Joe's Jeans / Purse : Etsy
Photography : Spree Wilson