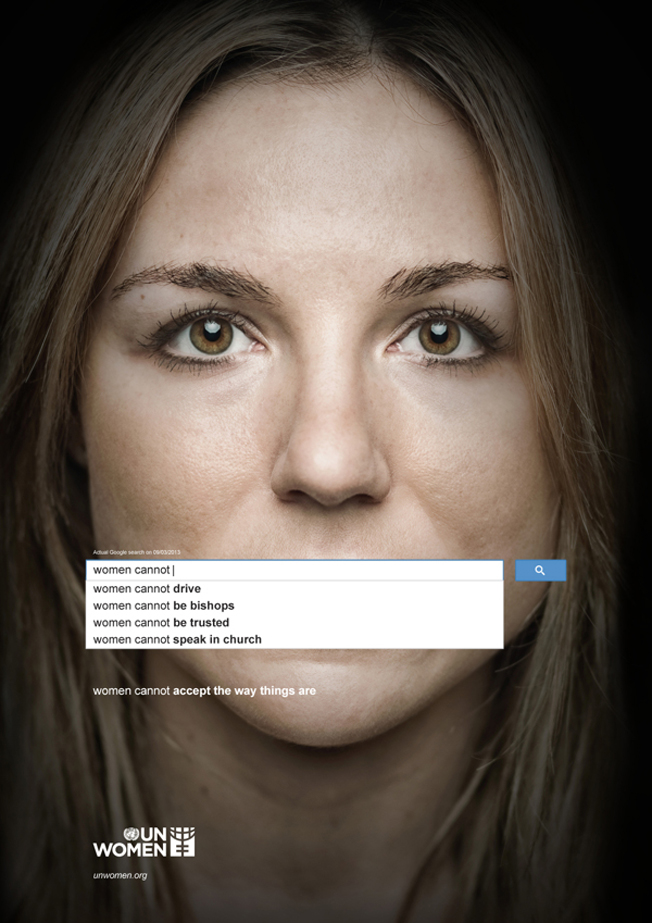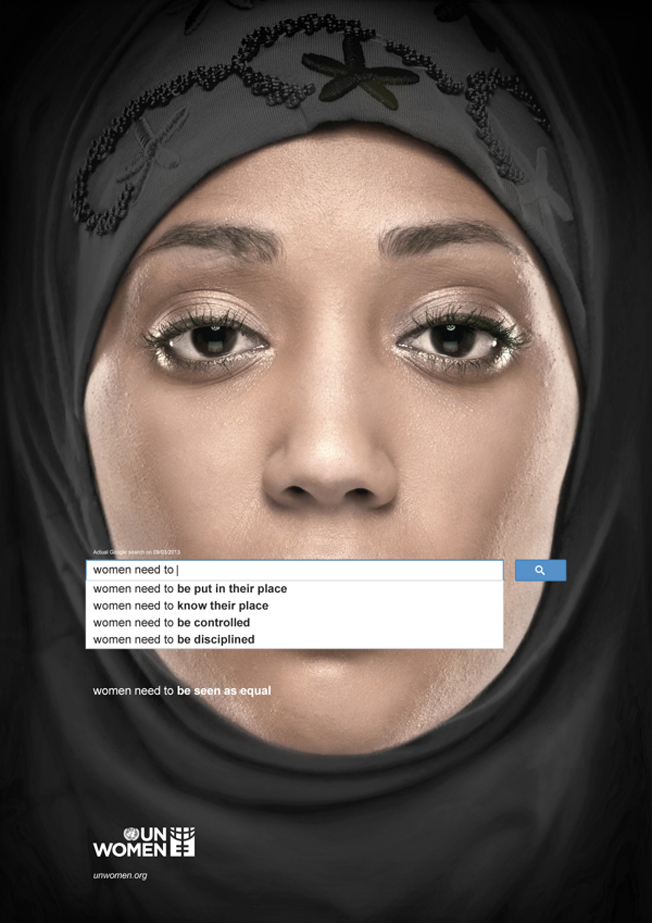 From Adweek:
Here's a simple and powerful campaign idea from UN Women using real suggested search terms from Google's autocomplete feature.
Campaign creator Christopher Hunt, head of art for Ogilvy & Mather Dubai, offers this summary: "This campaign uses the world's most popular search engine (Google) to show how gender inequality is a worldwide problem. The adverts show the results of genuine searches, highlighting popular opinions across the world wide web.
Each ad's fine print says "actual Google search on 09/03/13." 
Pretty cool scary.