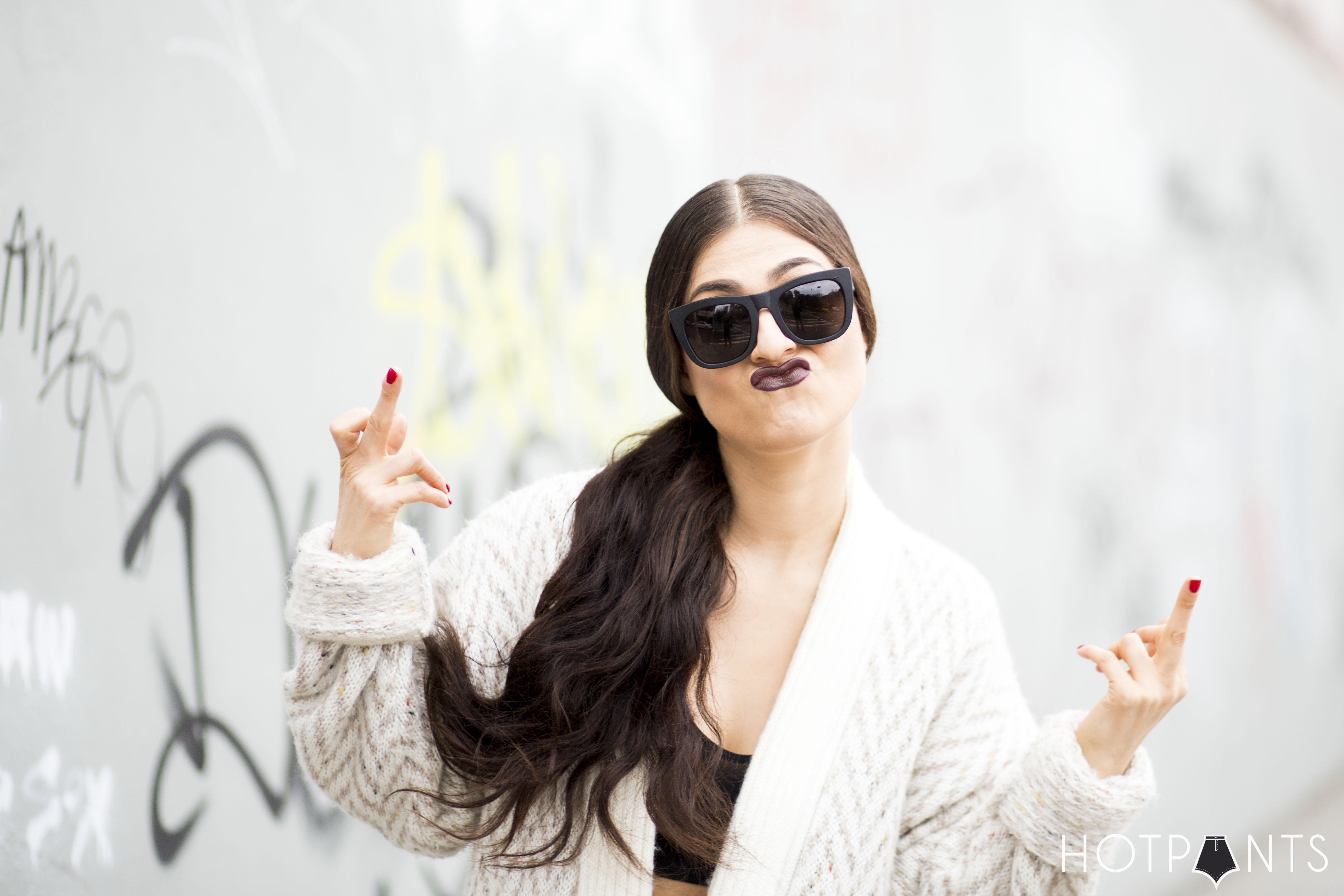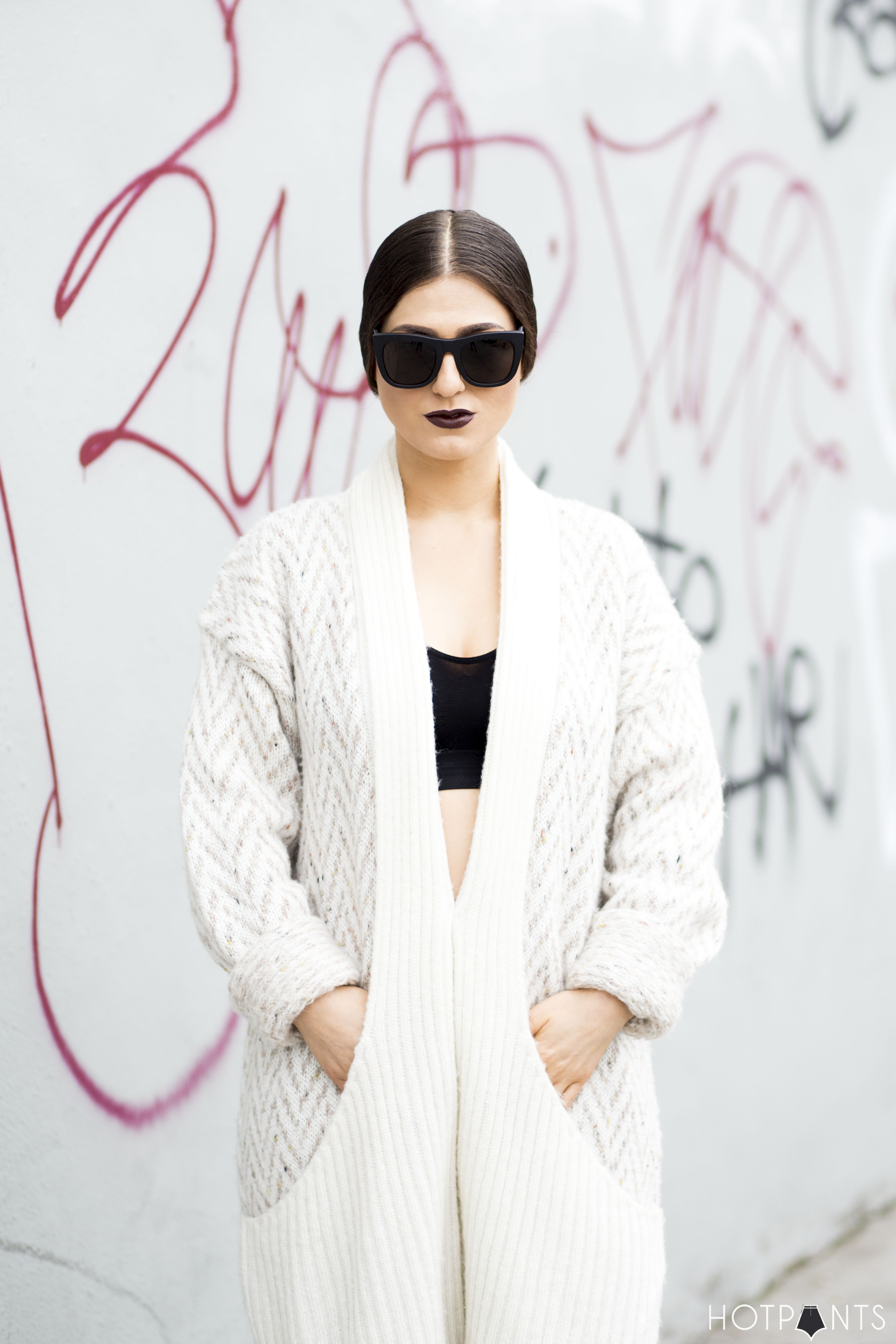 I think I was inspired by Trinity from the Matrix.
LOL
I wanted to try something different with my hair, and I'm feeling this middle part!!
I might make it my summer look…
What do you guys think???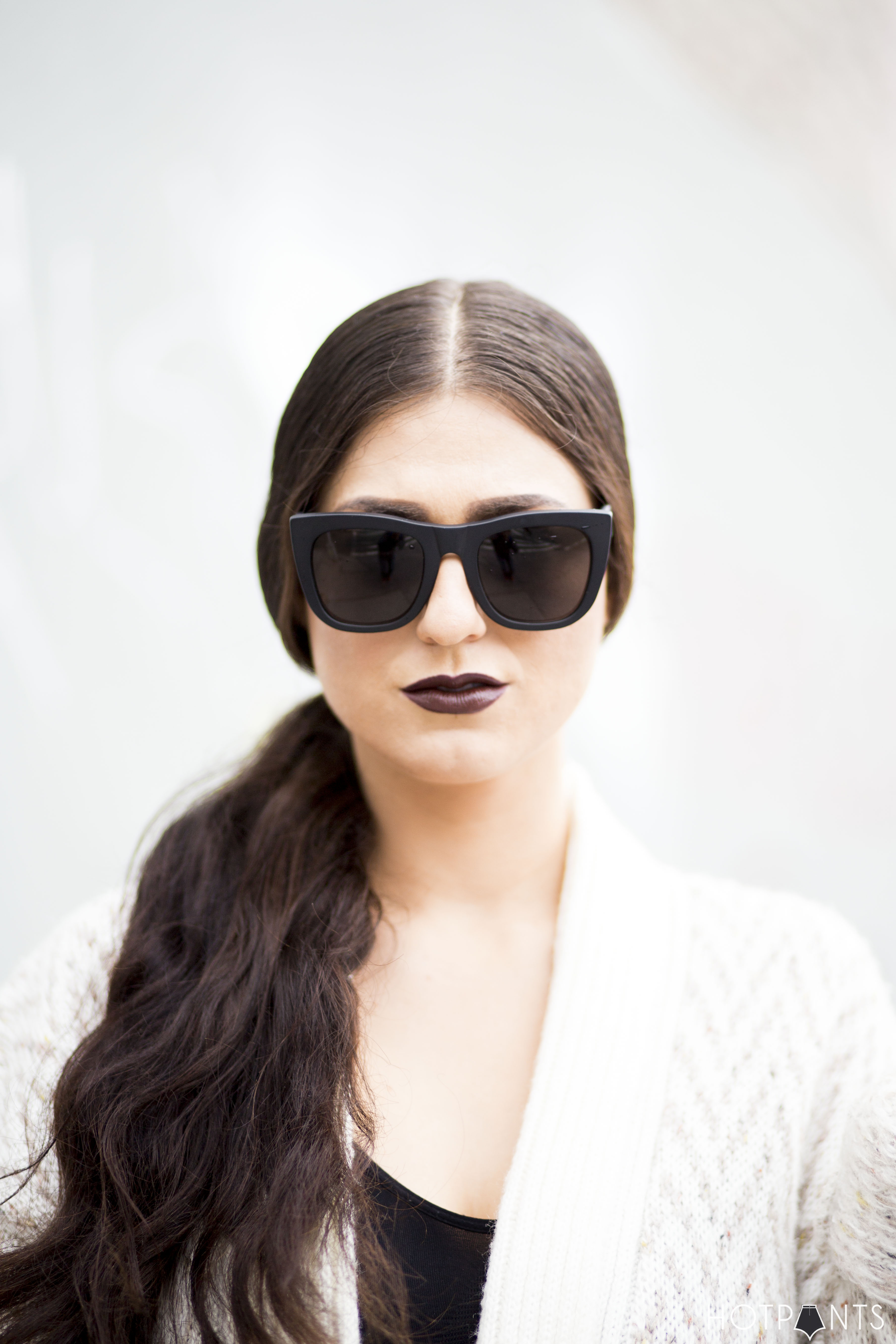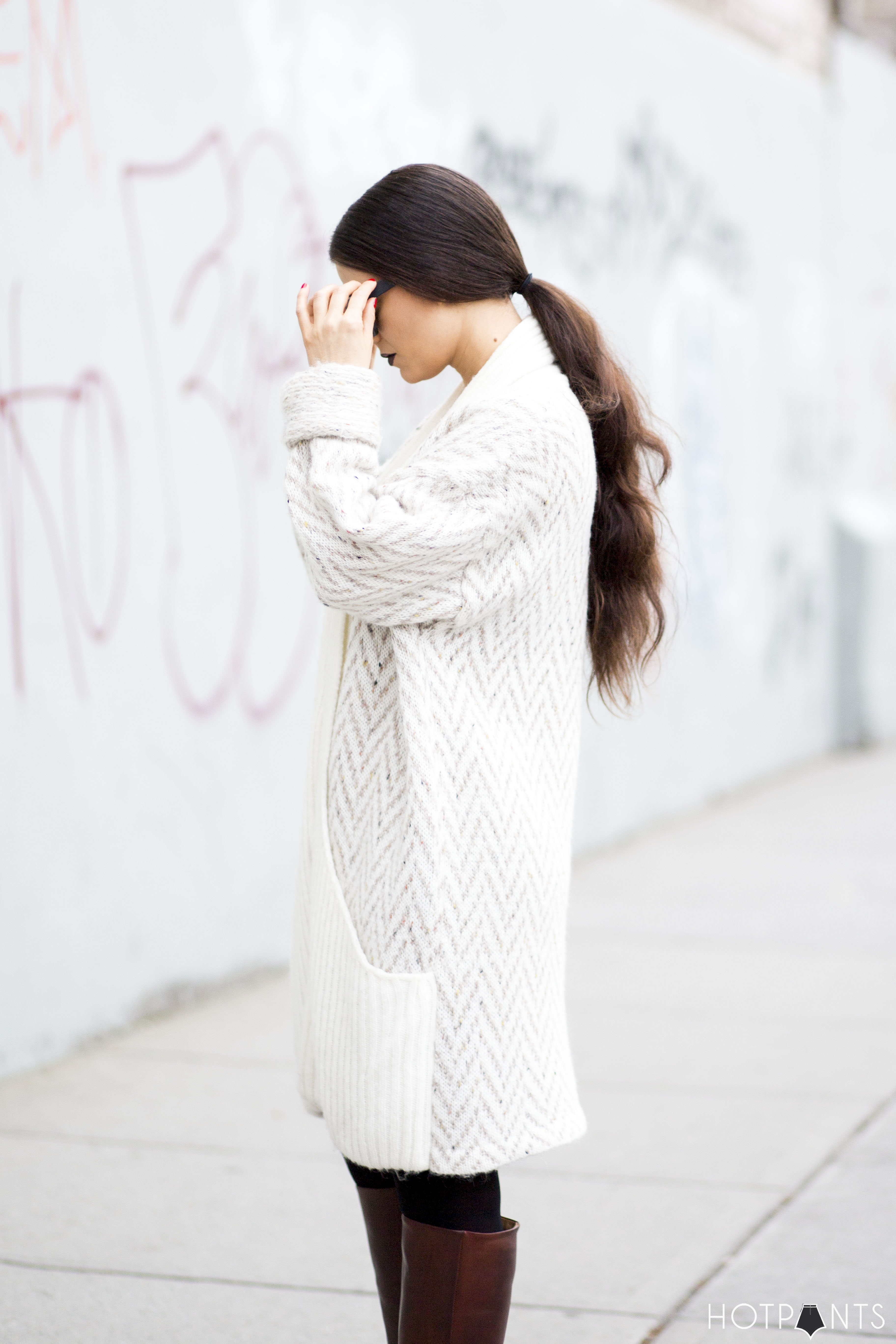 I also got these AMAZING sunglasses from an AMAZING dude.
(it was starting to rain, you can see raindrops on my glasses)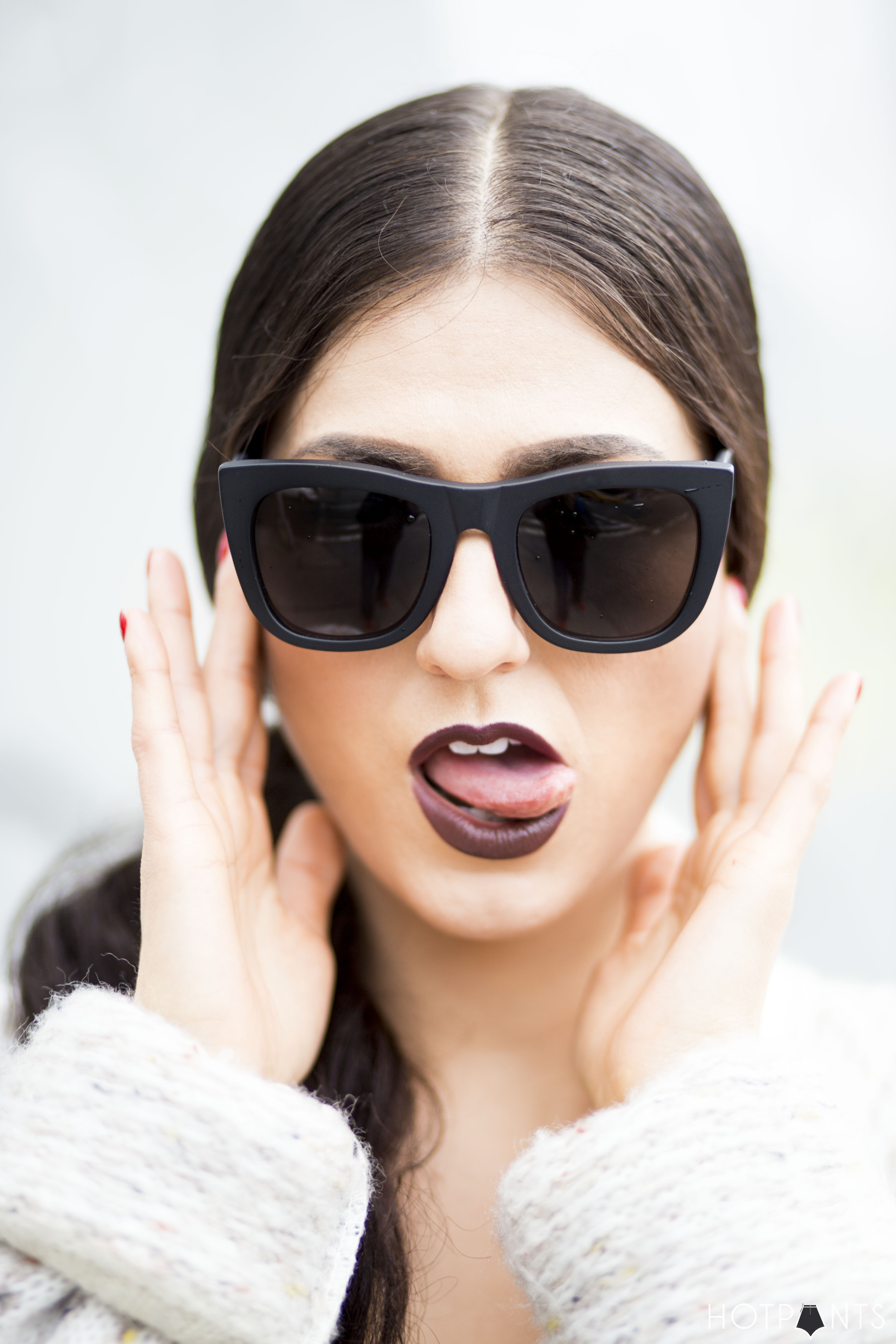 BAD ASS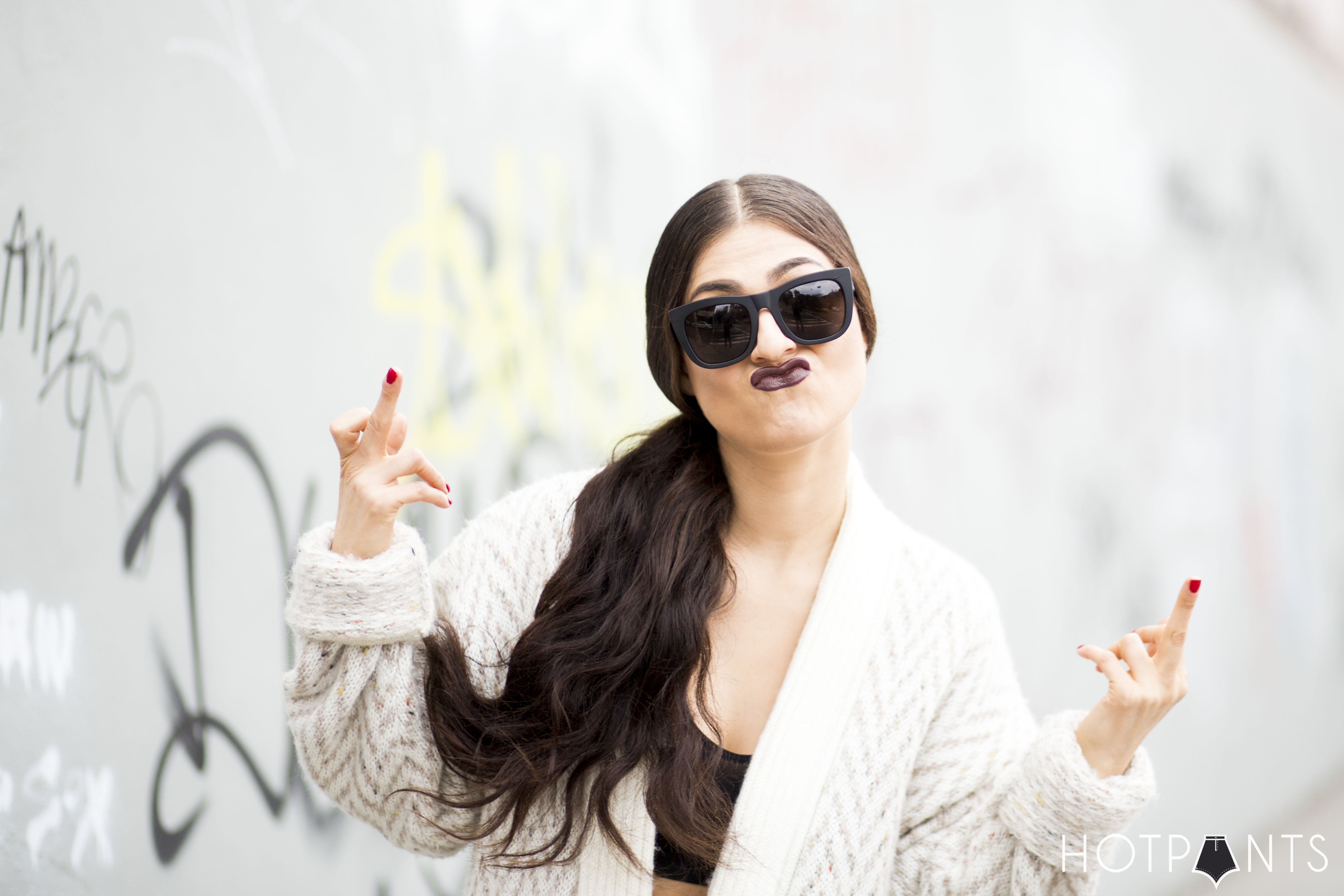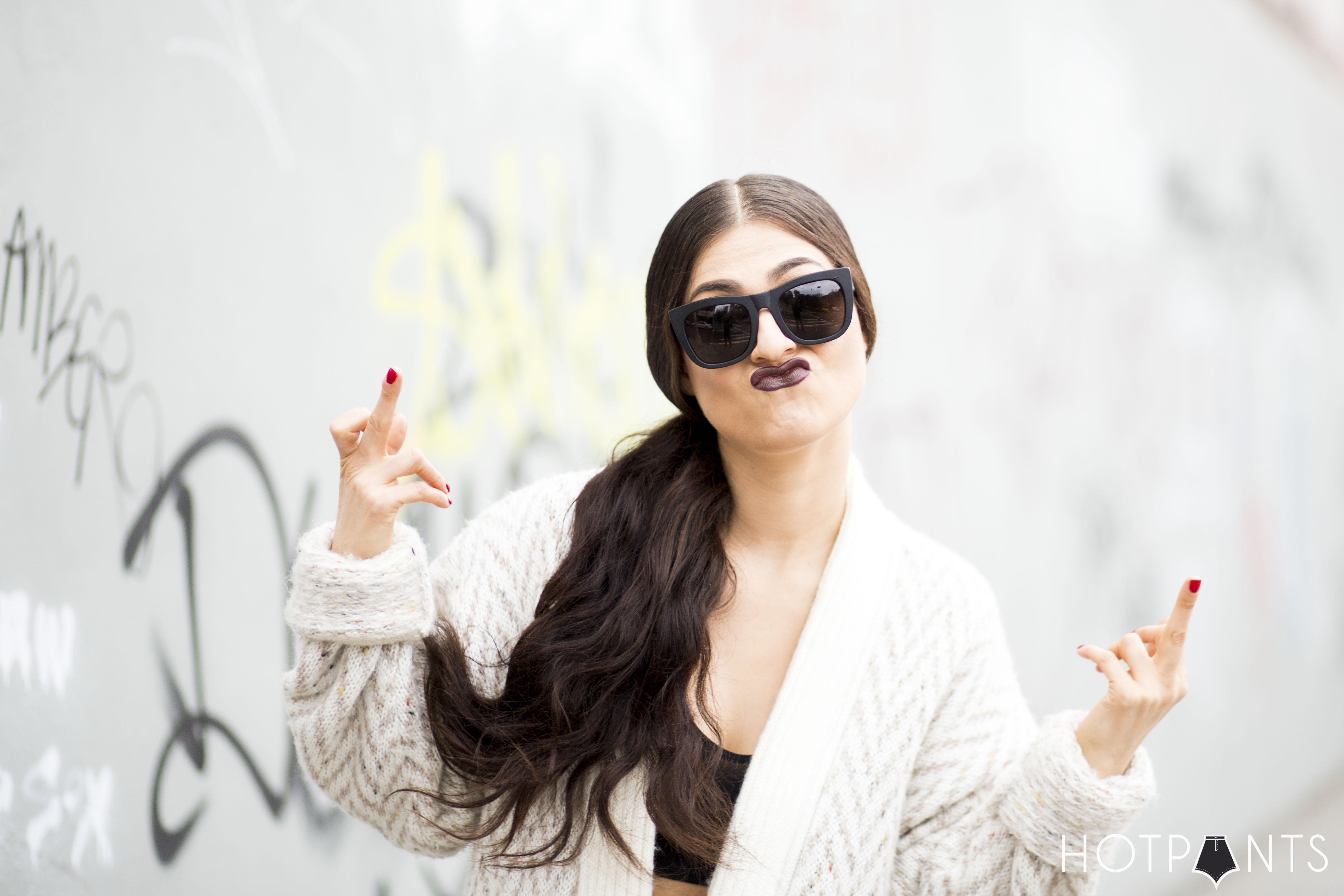 So I'm thinking about bleaching the tips of my hair, like the bottom 2 inches. Not ombre, but like dip dye.
Anyone have experience with that?
I had a dream I bleached my tips and then the bleached part of my hair broke off and I got excommunicated from New York.
Will this really happen if I bleach my hair???????????????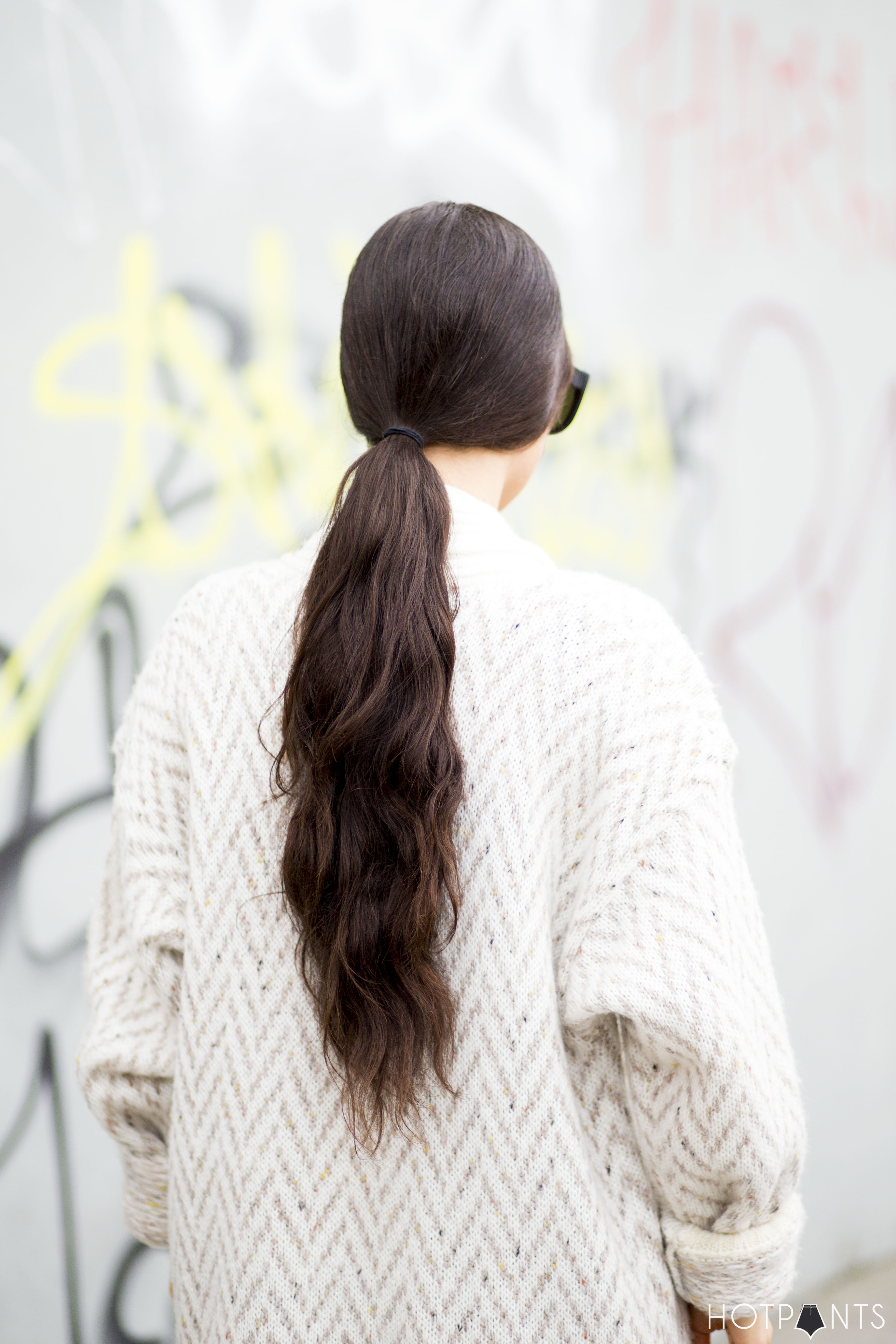 #firstworldproblems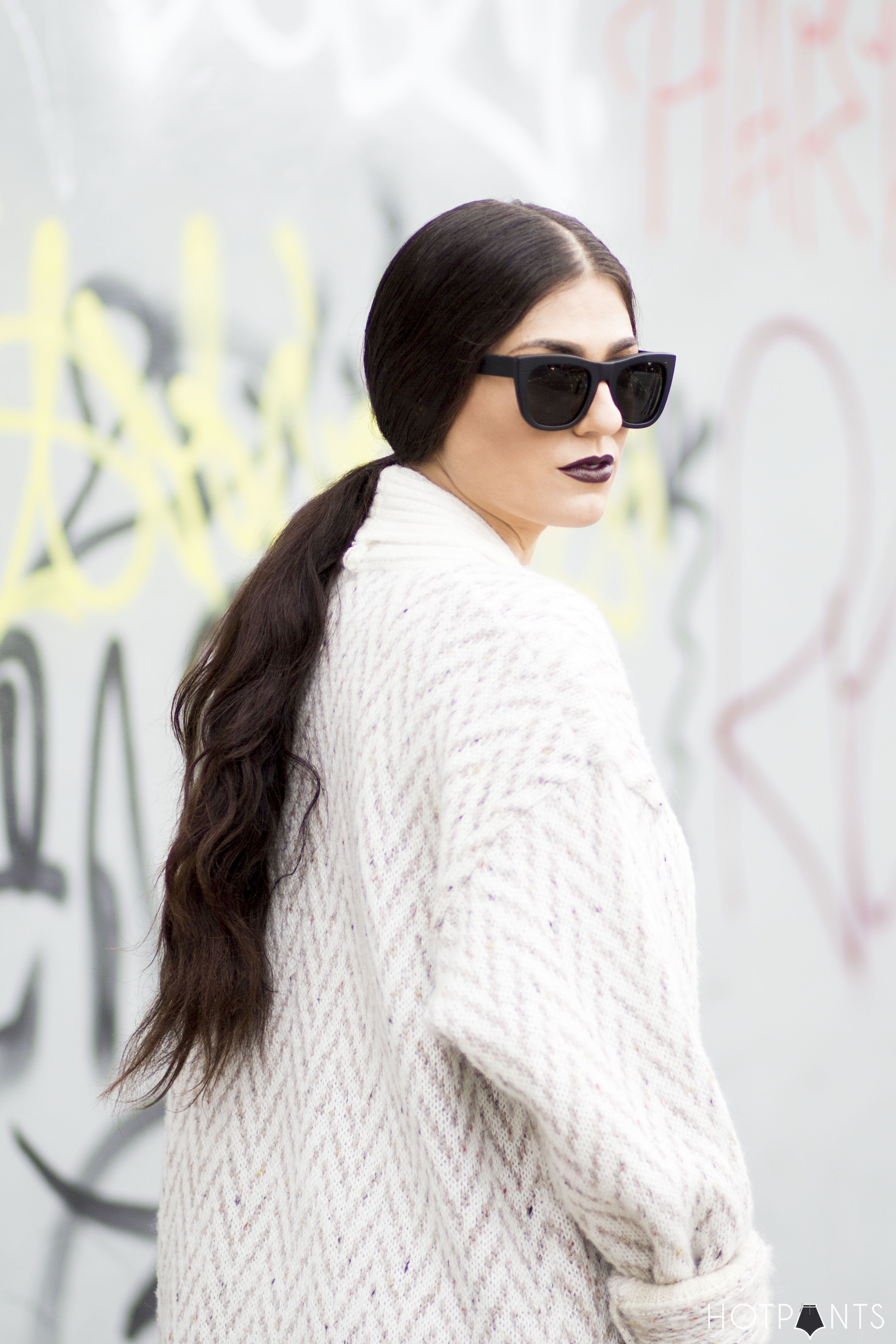 SUPER SERIOUS FACE THINKING ABOUT HAIRZ BREAKING OFF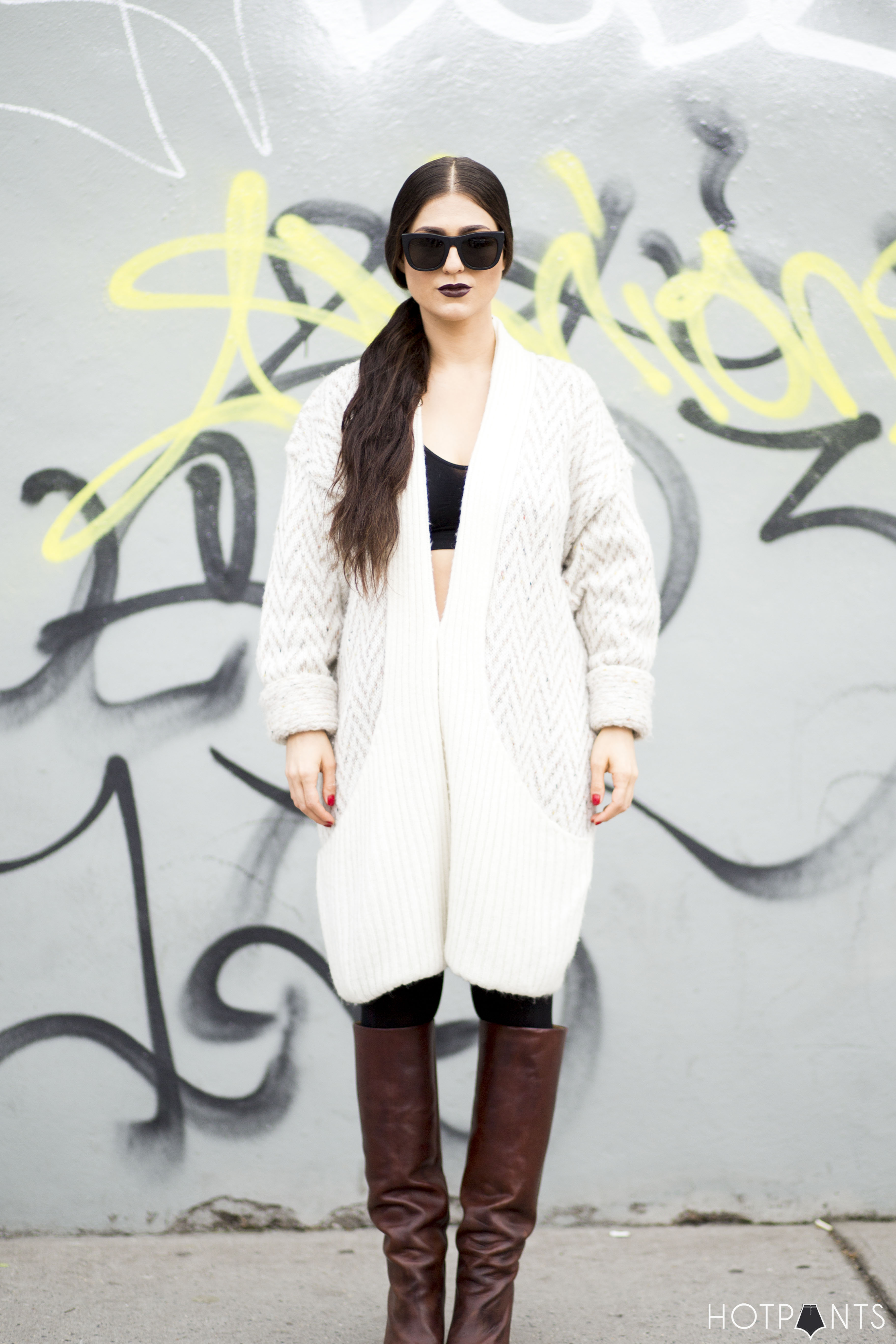 (SIDE VIEW TRINITY MATRIX FACE)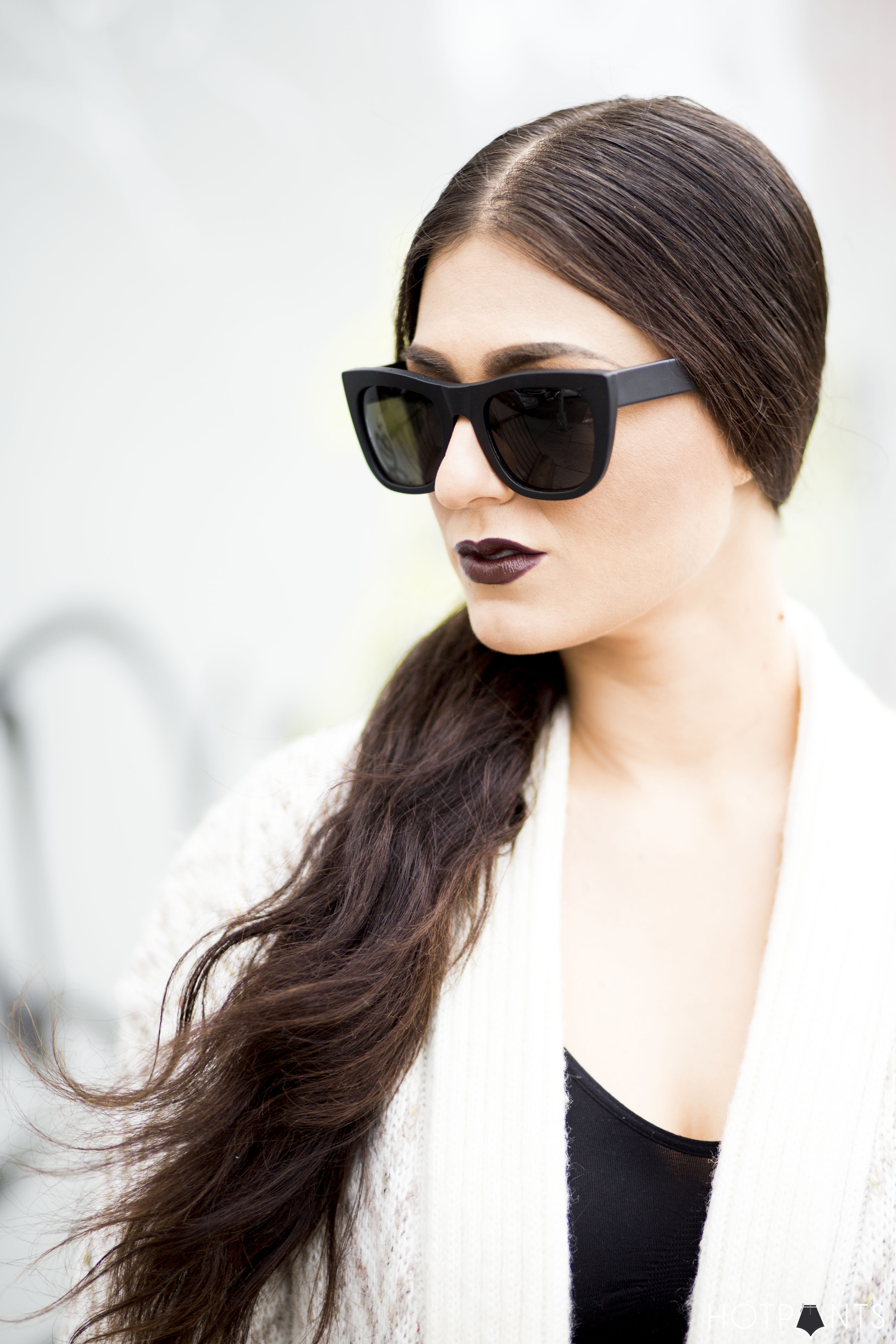 LET ME KNOW ABOUT MY HAIR U GUYZ I NEED TO KNOW ABOUT BLEACHING THE ENDS!
Oh and here's a video 4 U
because why not…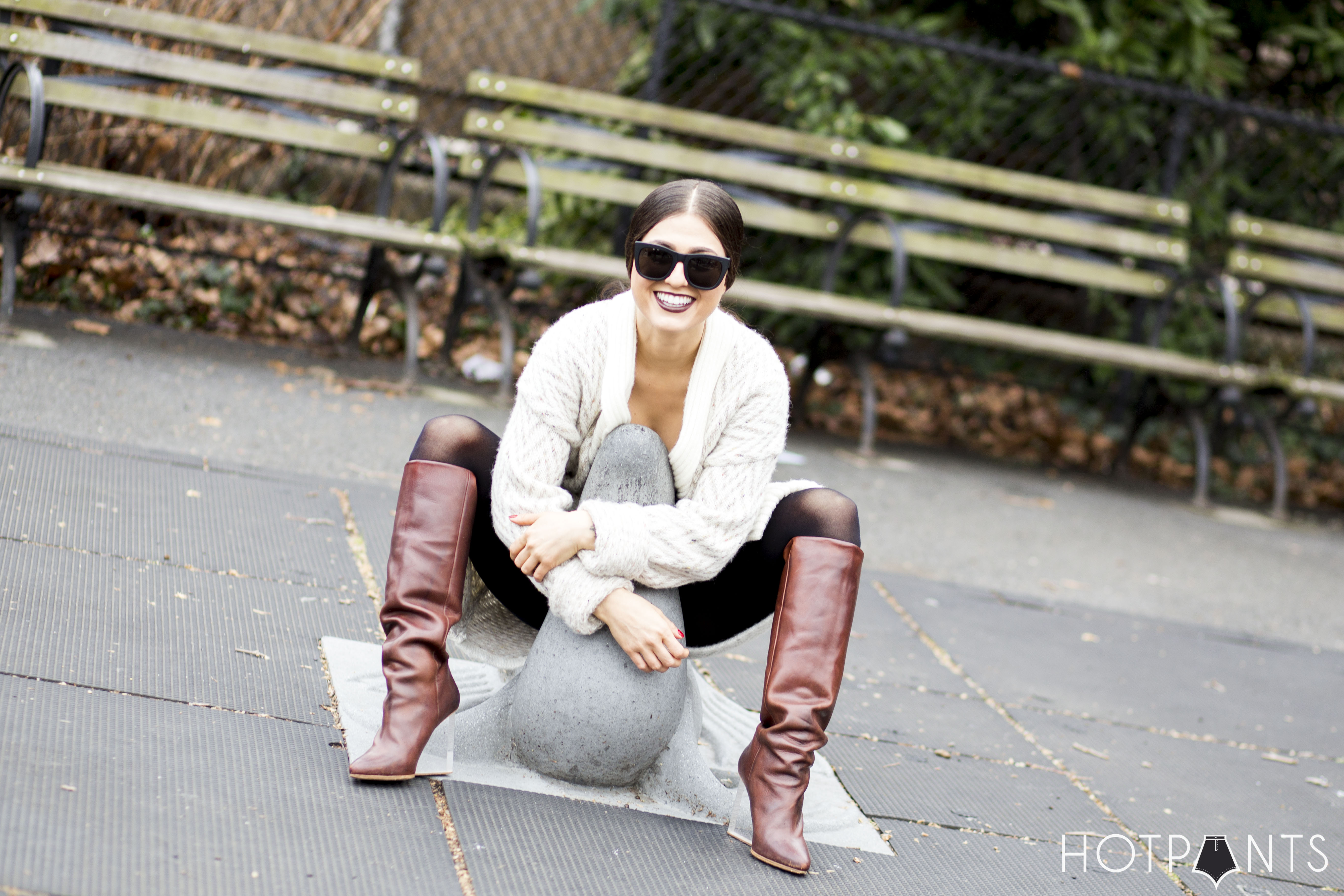 LATER DUDES,
XX-HOTPANTS
Wearing
Lipstick : MAC Film Noir / Sweater : Vintage / Boots : Margiela X H&M / Sunglasses : RETROSUPERFUTURE