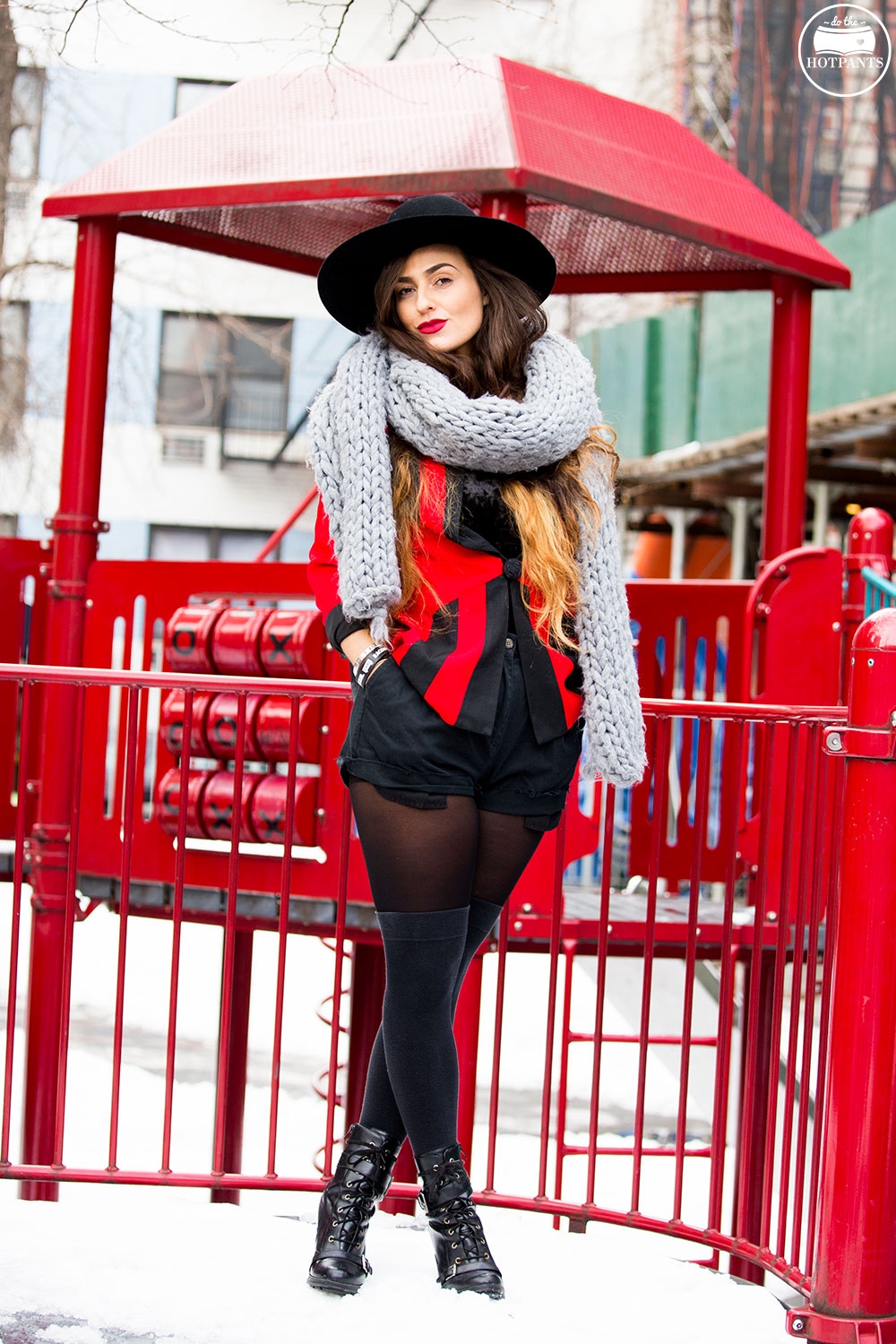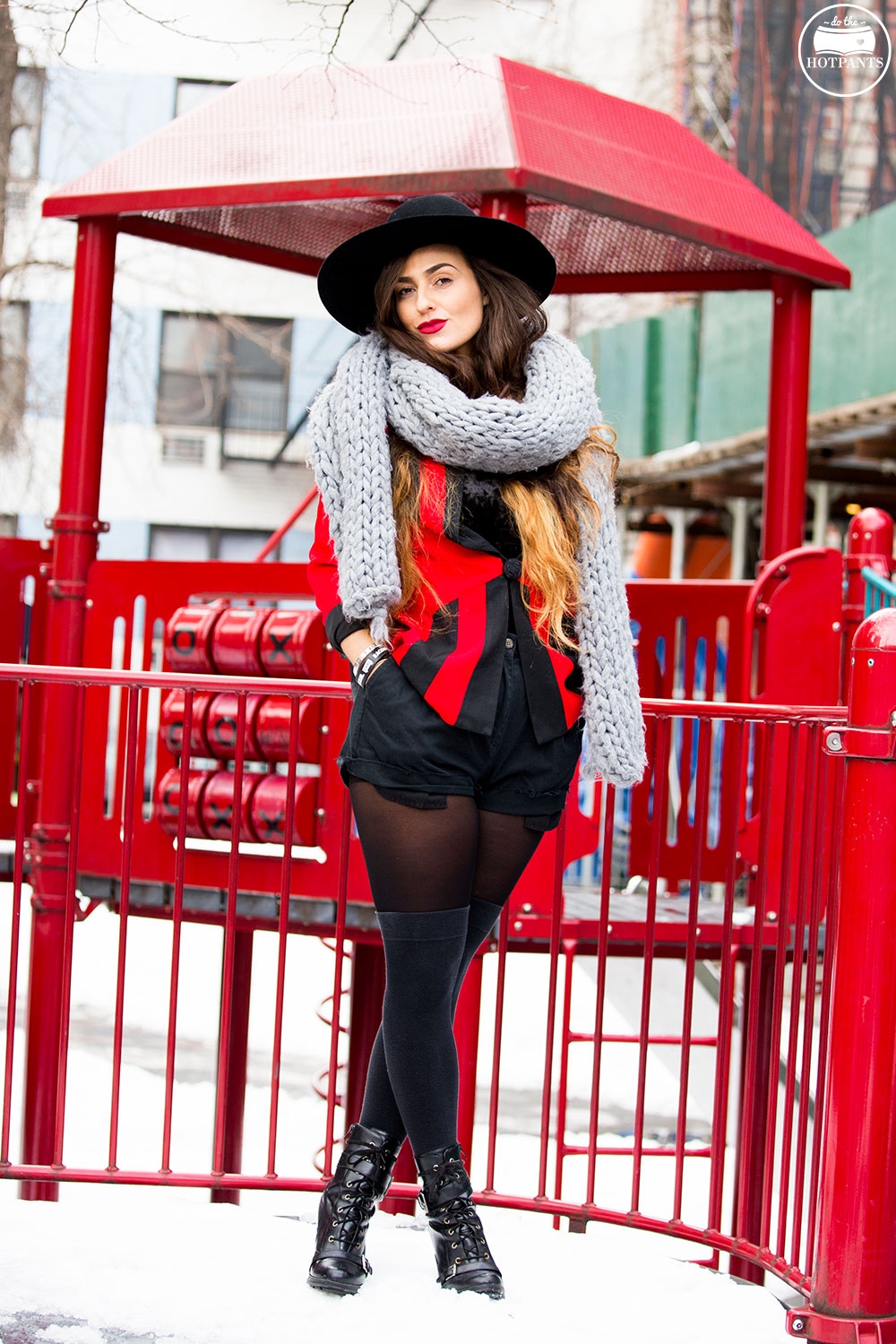 Lol this outfit sort of happened by accident…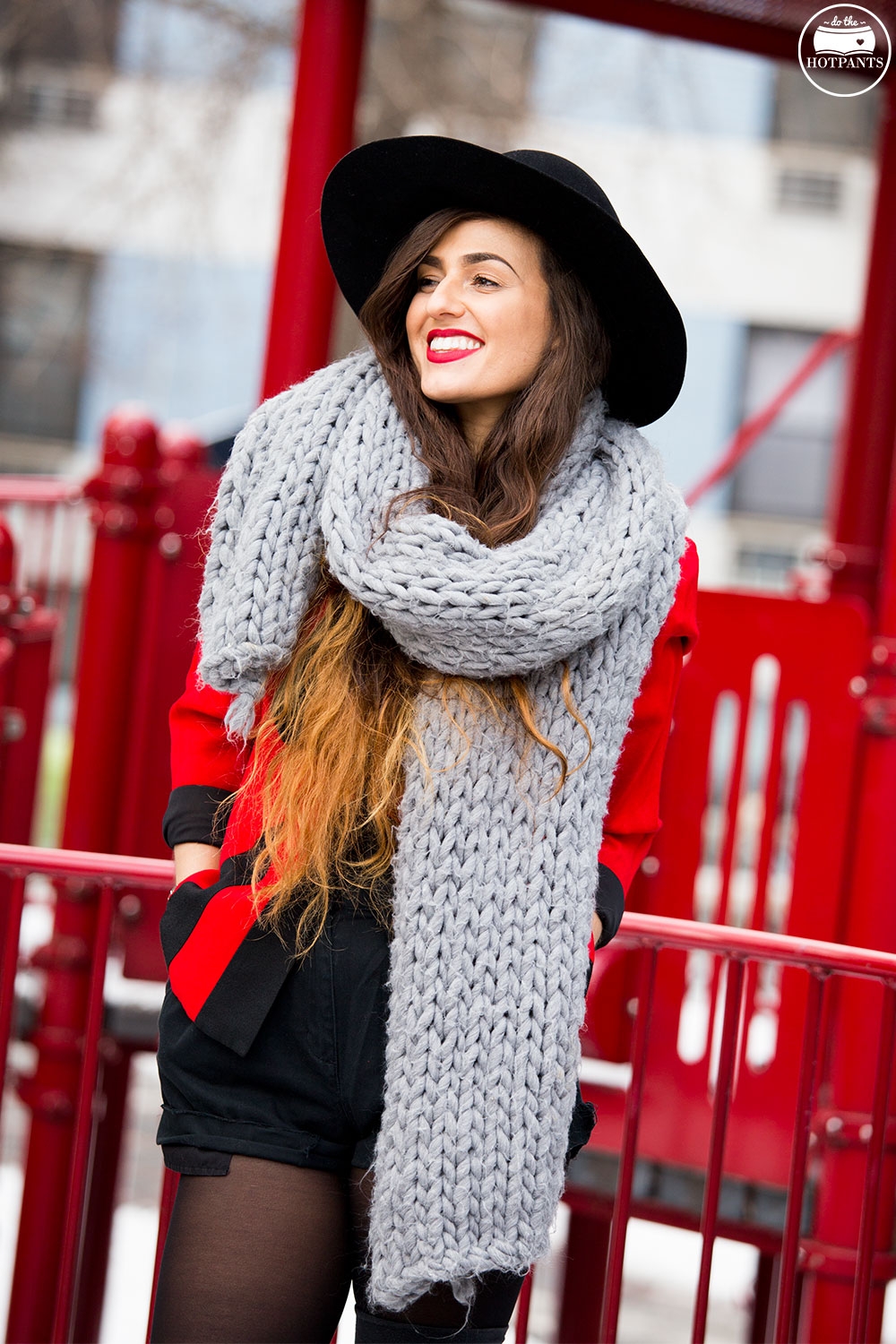 It was really cold so I brought the scarf with me to wear between shots, but it was too cold to take it off.
So it ended up being a part of the outfit.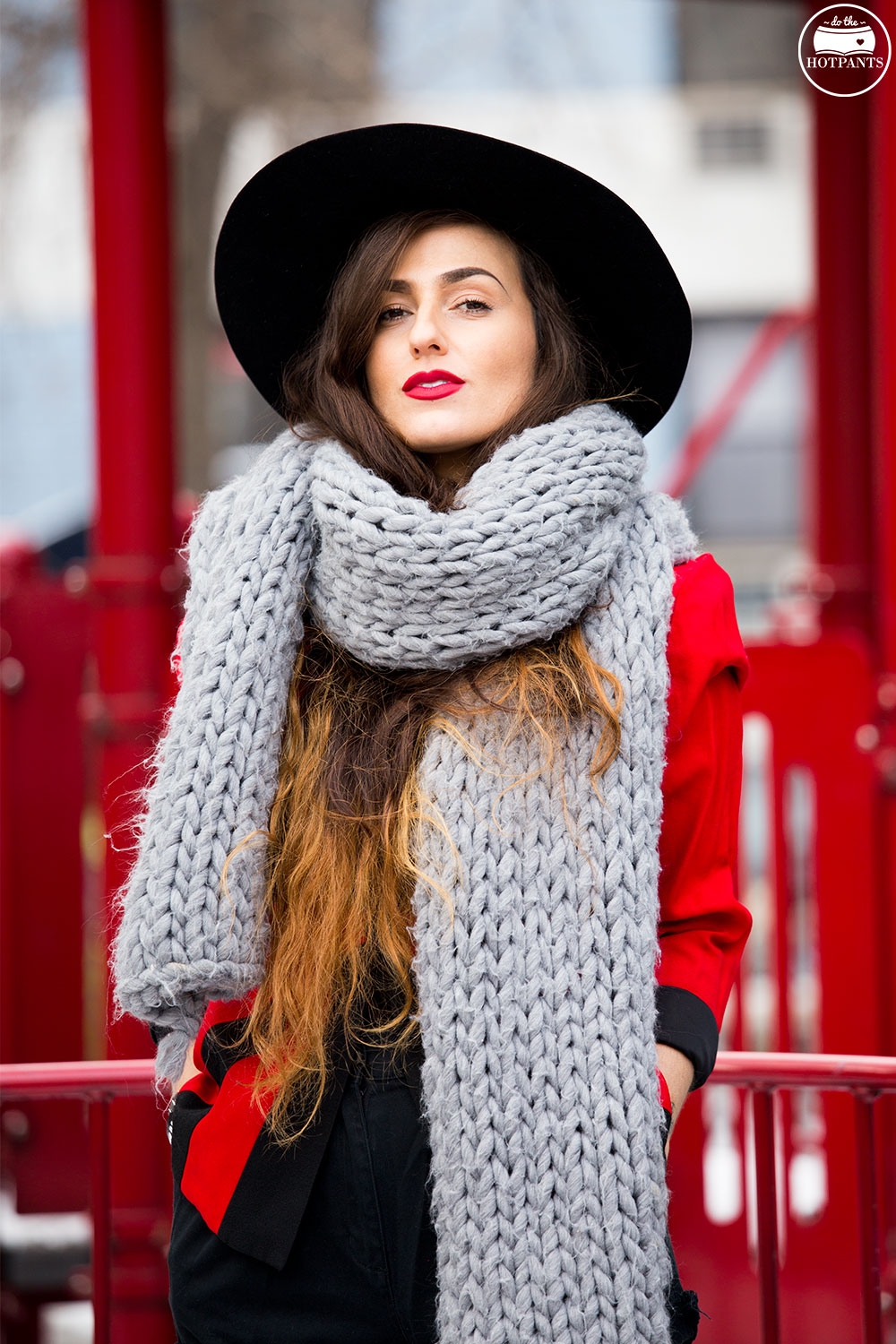 I swear this outfit started out as a much more focused Red/Black LOOK!
But it digressed into oversize chaos…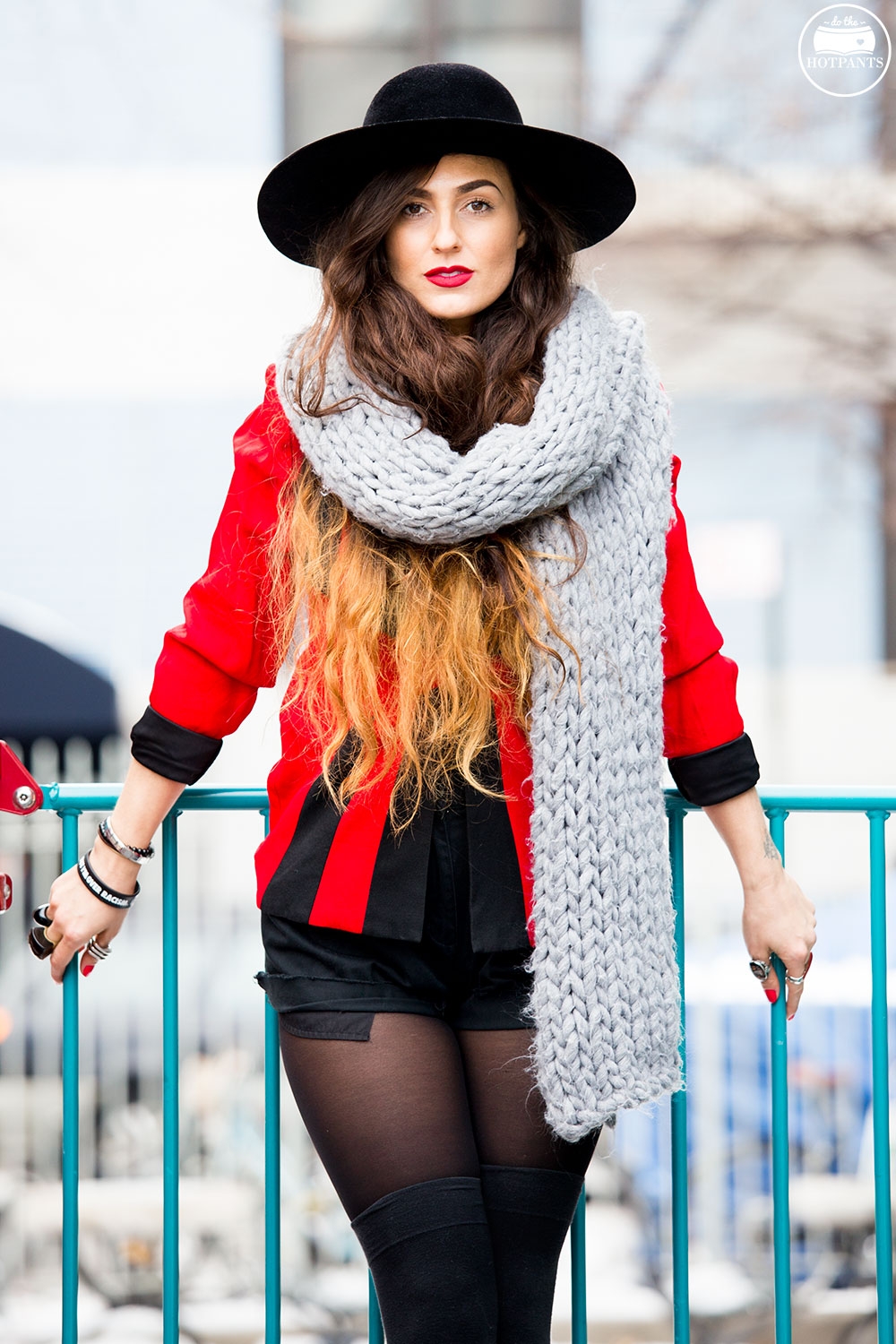 Whatever, I was warm and that's all that matters.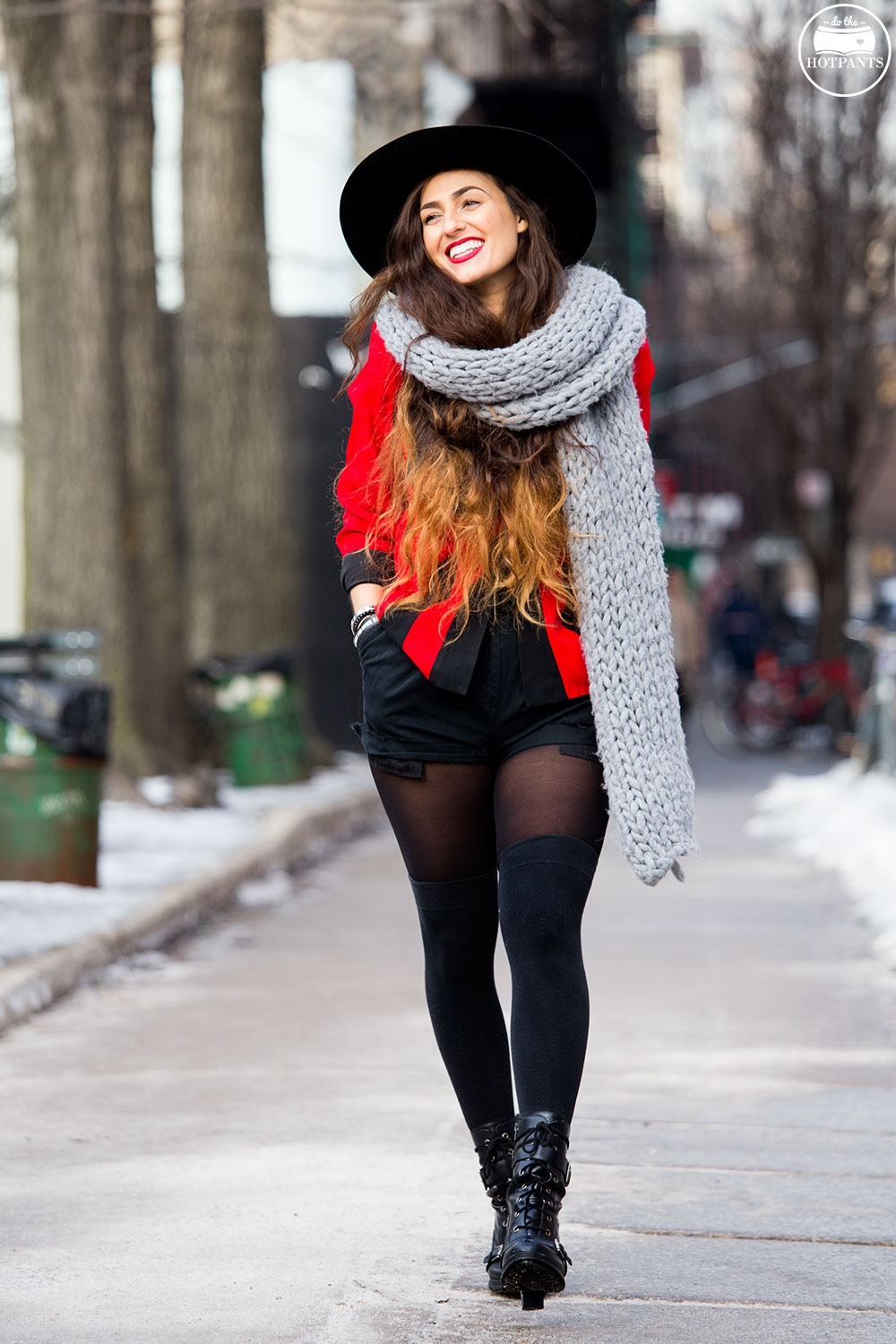 I'm very depressed that it's Sunday right now.
For those of you who don't know,
That means tomorrow is Monday.
;)
And Monday is the worst day of the week AMIRITE???
Basically my Sundays are spent running errands and mourning the loss of the weekend.
BOOOOOOOOO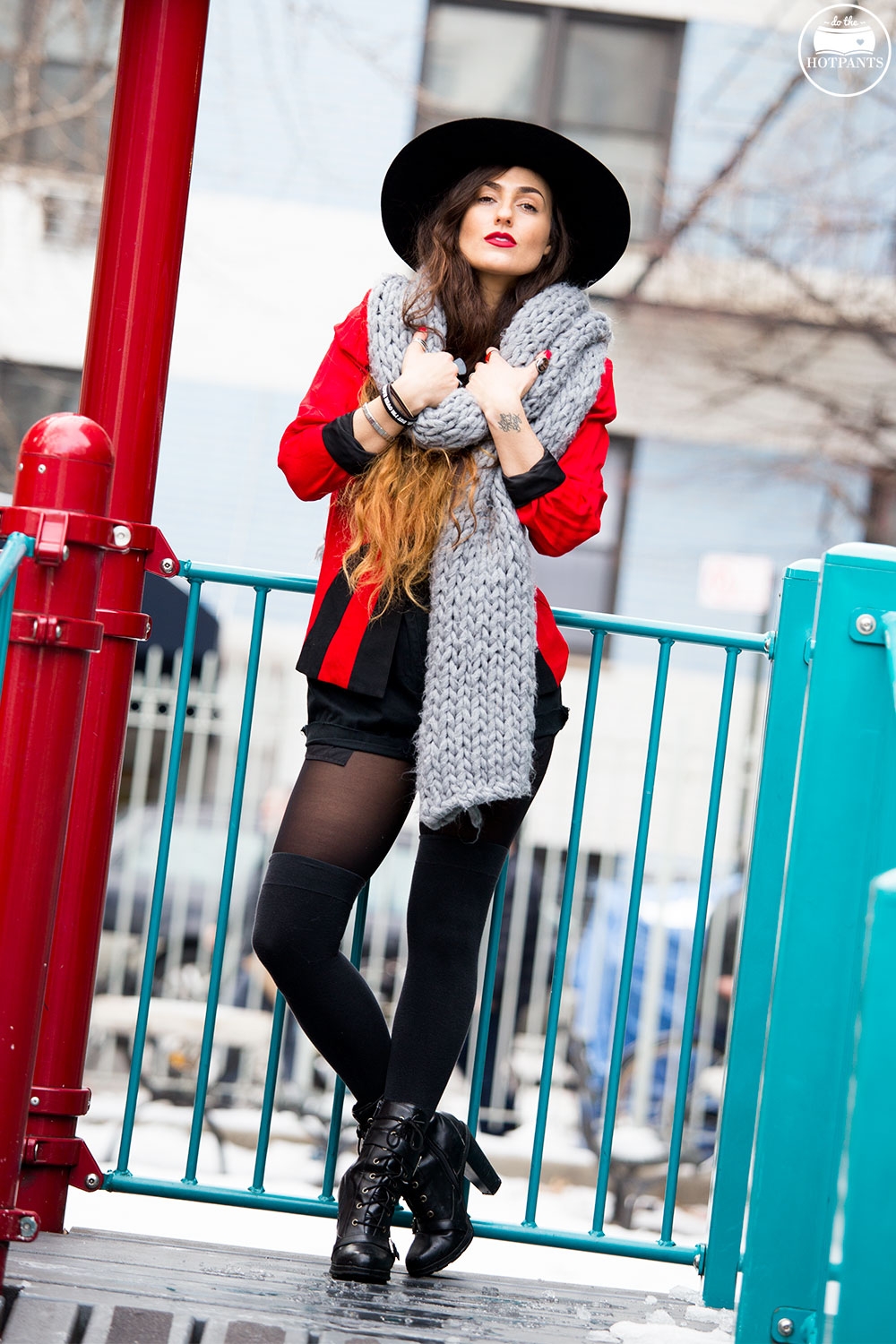 But at least my Saturday was coooool.
I went to the Brooklyn Museum and saw an absolutely AMAZING exhibit by Kehinde Wiley.
If you live in NYC area you MUST go. Check out info here. And make sure you follow me on Instagram here because I'm going to be posting some of my favorite pics from the show this week.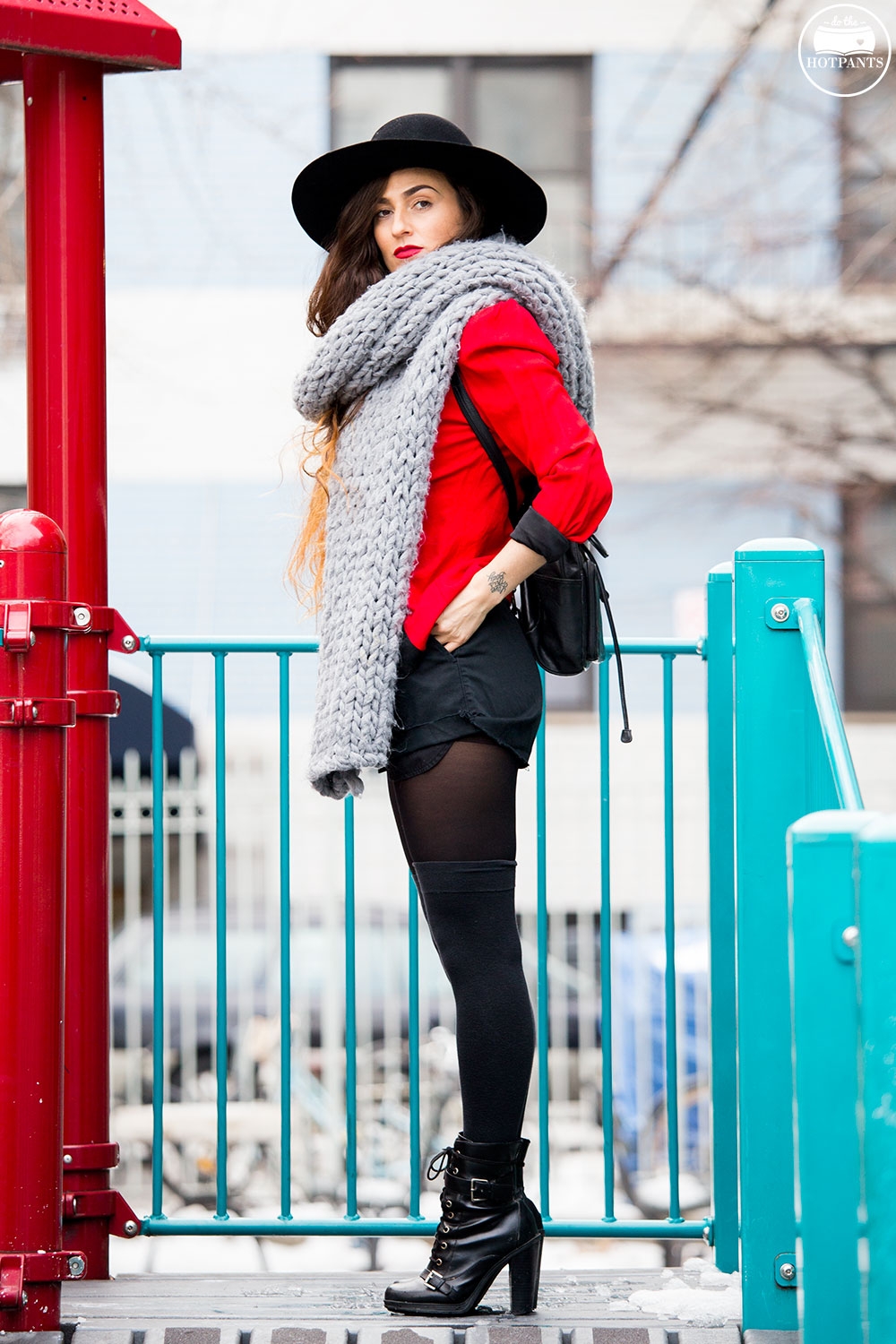 I think I've figured out my trademarks for my blog posts.
1. Complaining about the weather
2. Complaining about the week
3. Smiling and looking away from the camera while walking towards it
BOOM
1 + 2 + 3 =
HOTPANTS POST!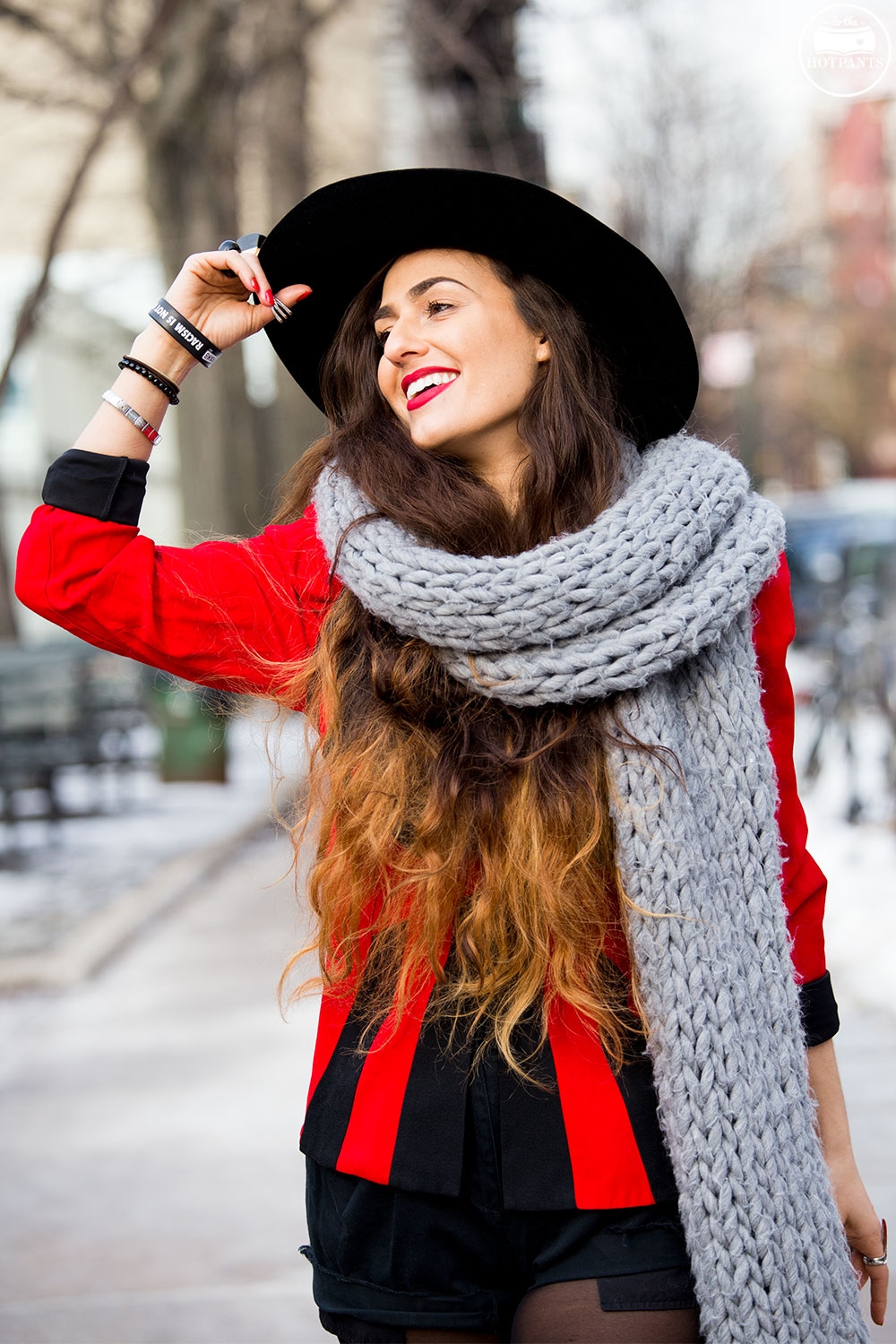 Oh yeah, the weather sucks and don't forget to love your body.
lolzzzz
LOVE YOU GUYS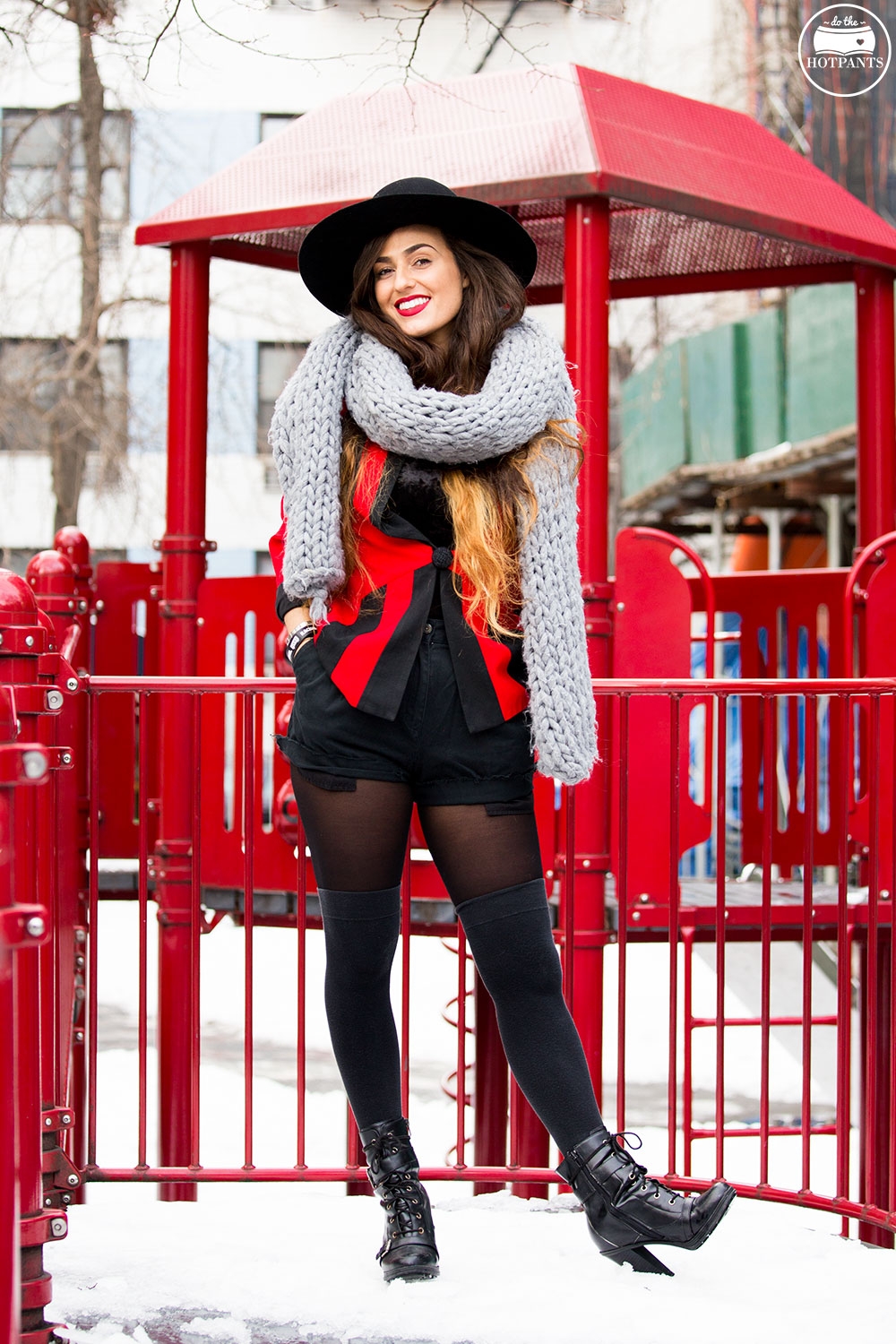 LATER DUDES,
XX-HOTPANTS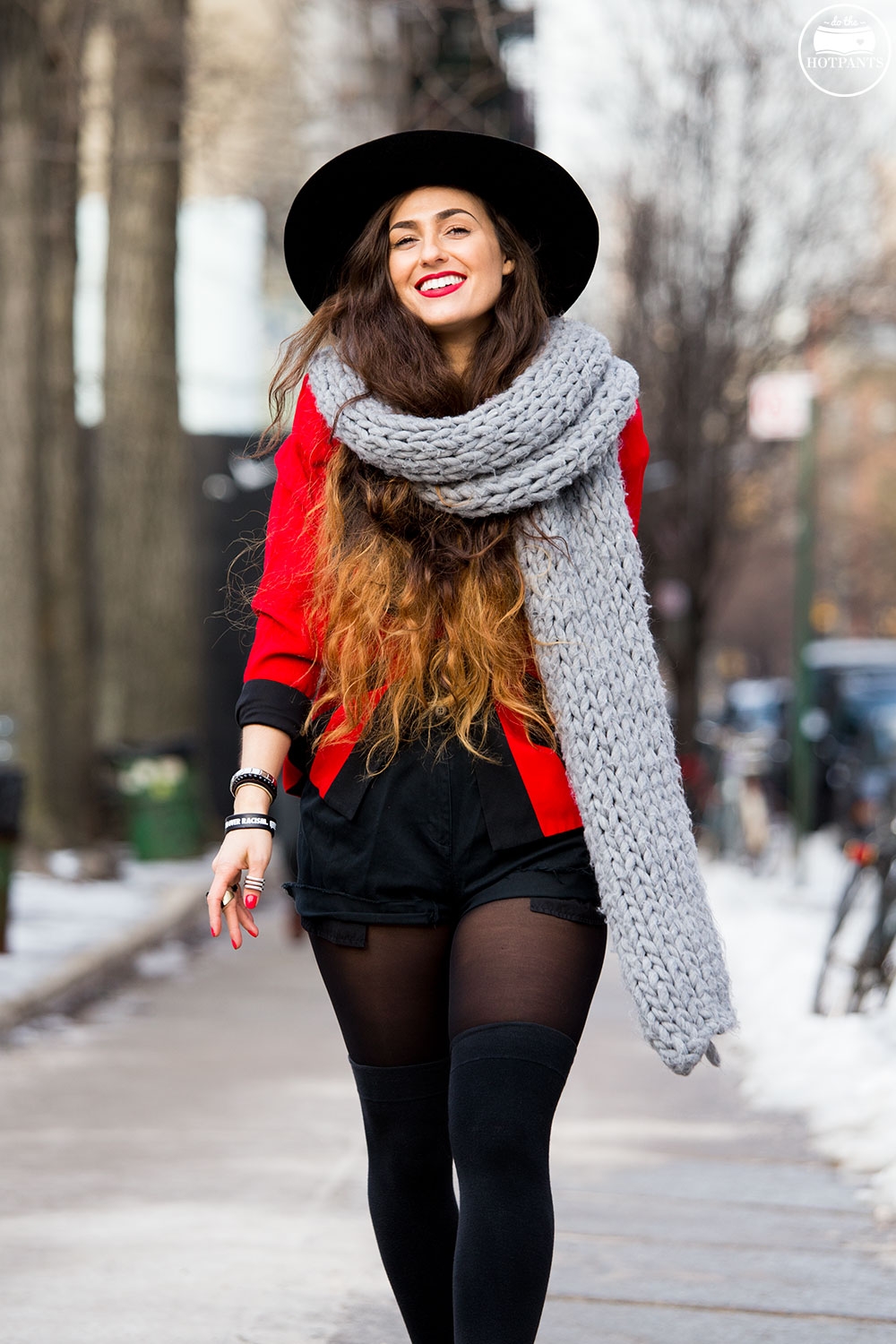 Wearing
Lipstick : MAC Ruby Woo / Jacket and Shorts : Vintage / Thigh High Socks : Target / Scarf : Monki / Hat : Anthropologie / Boots : Charlotte Russe