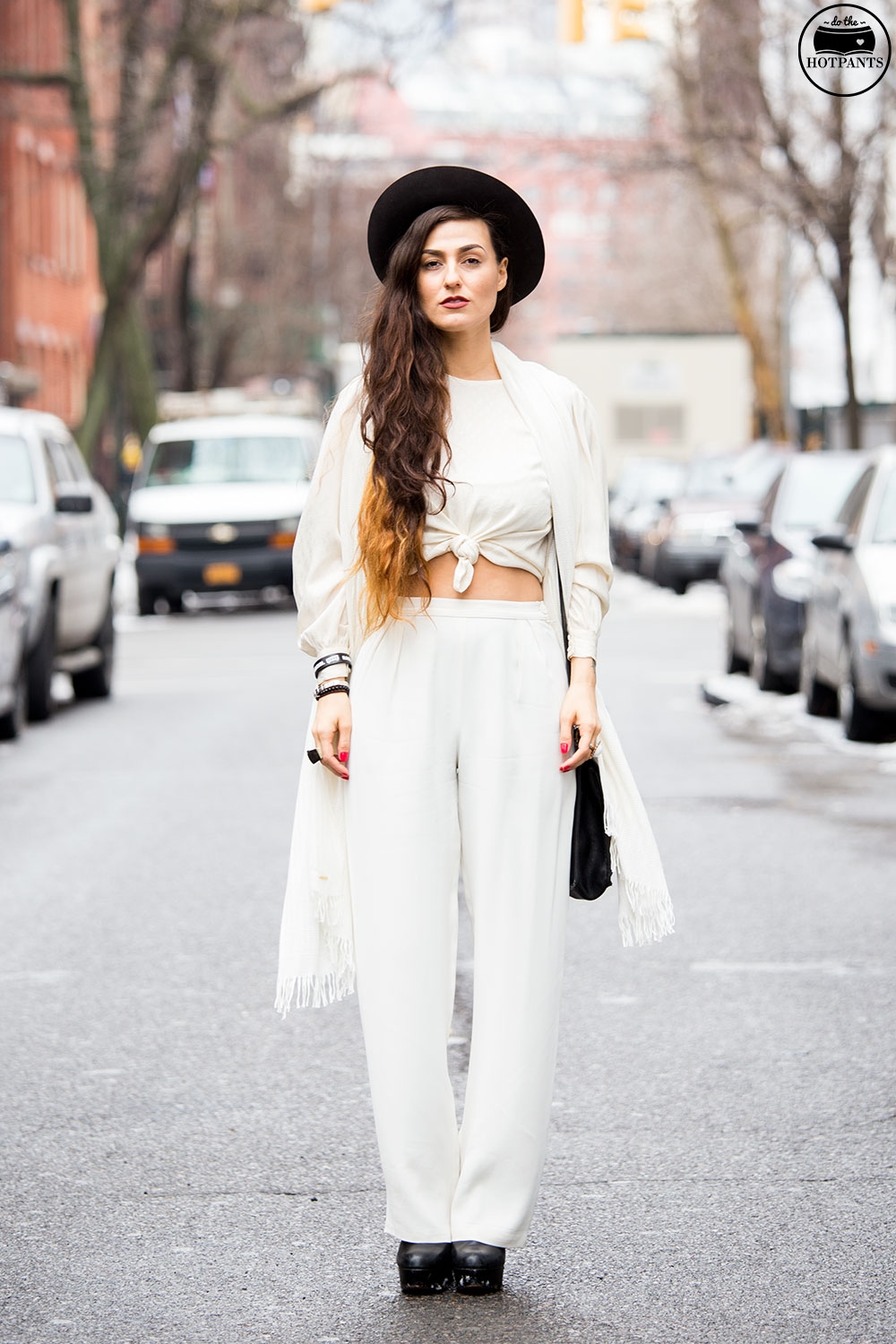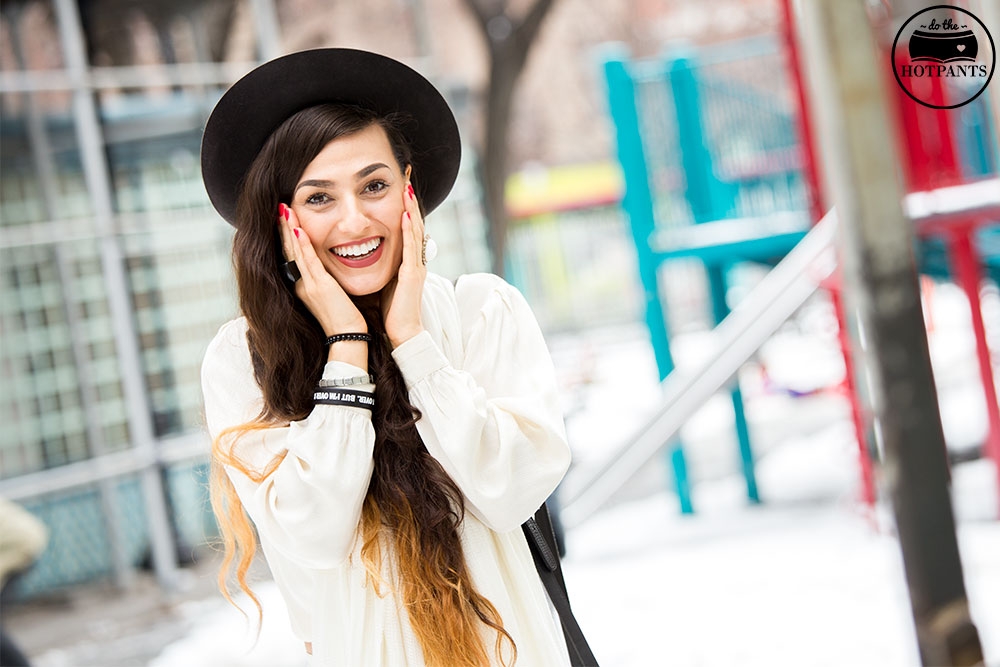 I feel like Bill Murray in Groundhog Day.
Every morning I wake up, and it's the same…freezing…day.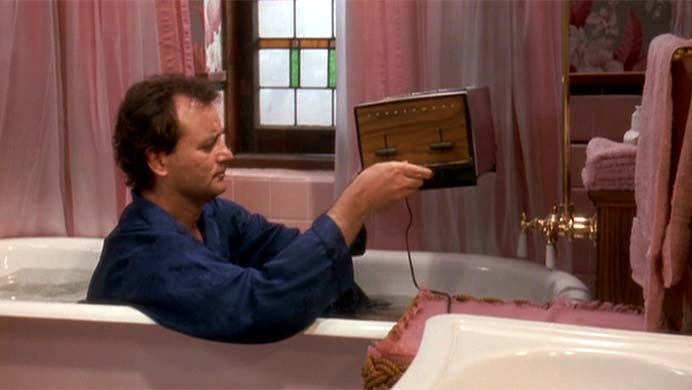 Oh well, at least the snow looks beautiful in photos!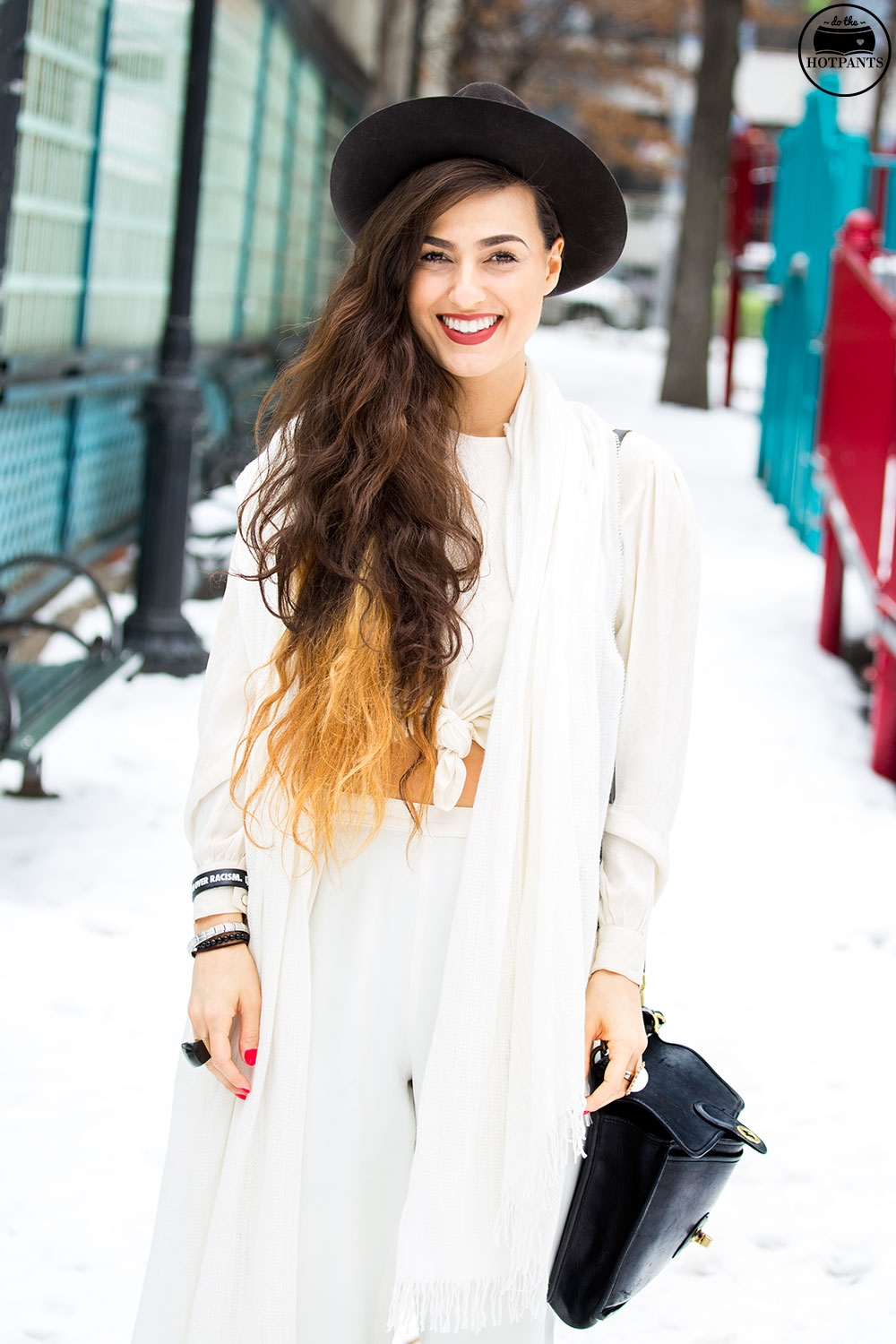 I really like the white on white (on white) look.
It's super clean/fresh/sharp/neato.
Although shooting this outfit proved to be quite tough because the camera had a difficult time focusing.
It couldn't find me in my white outfit against the bright snow.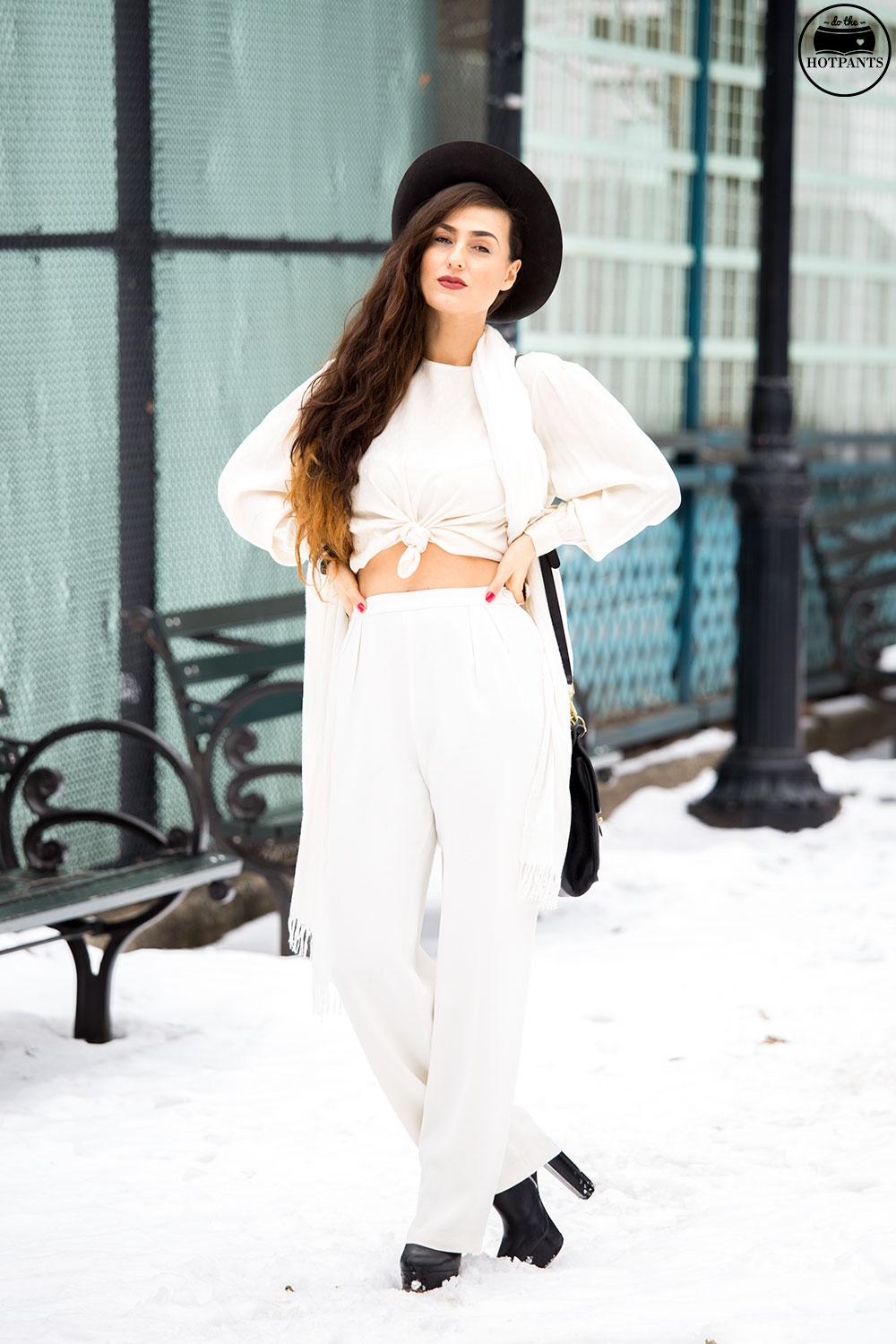 So we decided to move to the middle of the street where my outfit had more contrast against the background.
But before we did???
I got chased out of the park by a gang of kids with icicles!!!!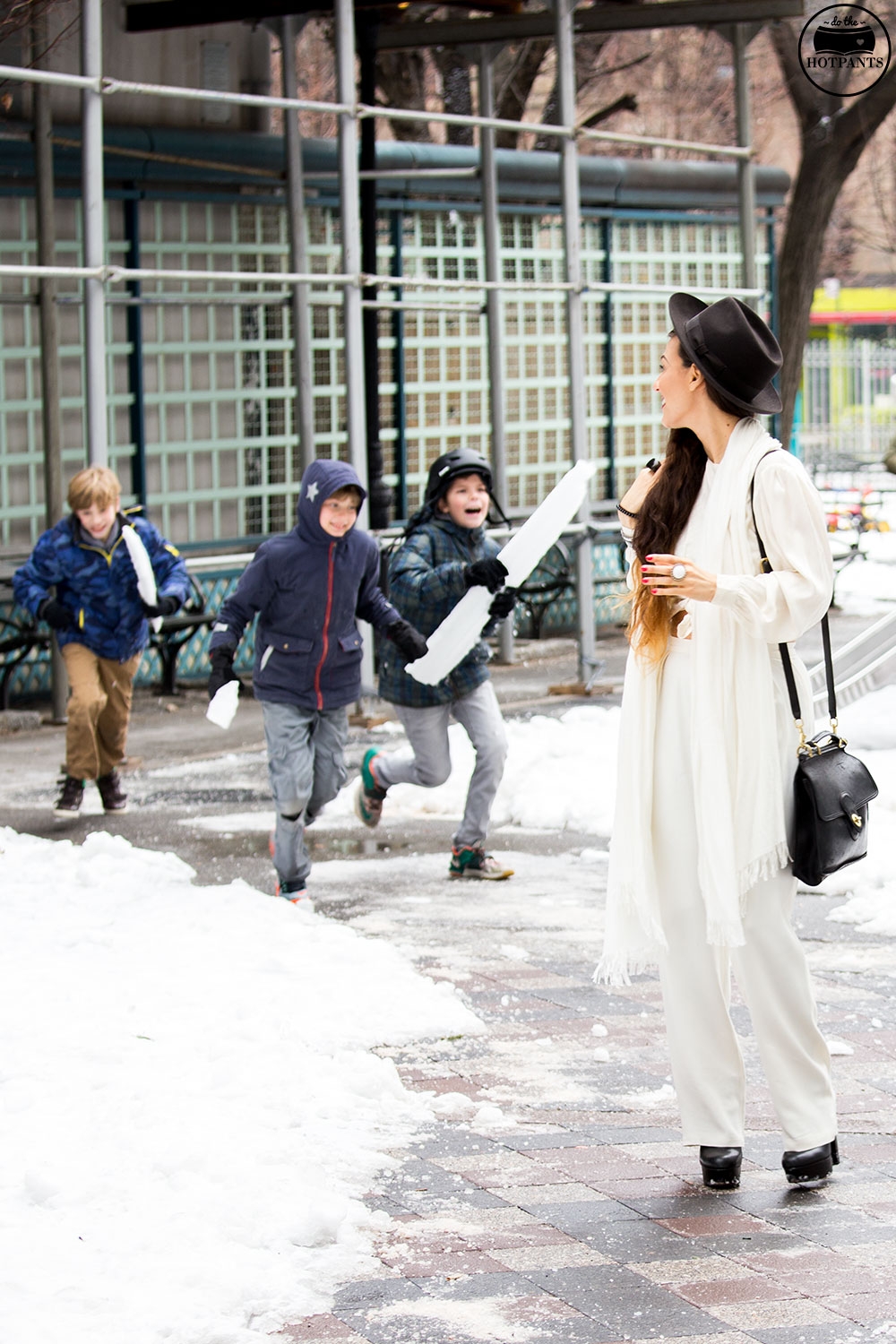 SERIOUSLY WTF.
I'M BLOGGING HERE!
DON'T THESE KIDS KNOW THEY NEED TO STOP PLAYING AROUND AND GET OUT OF MY SHOT???
ugh. kidzzzzzzzz.
#bitterhotpants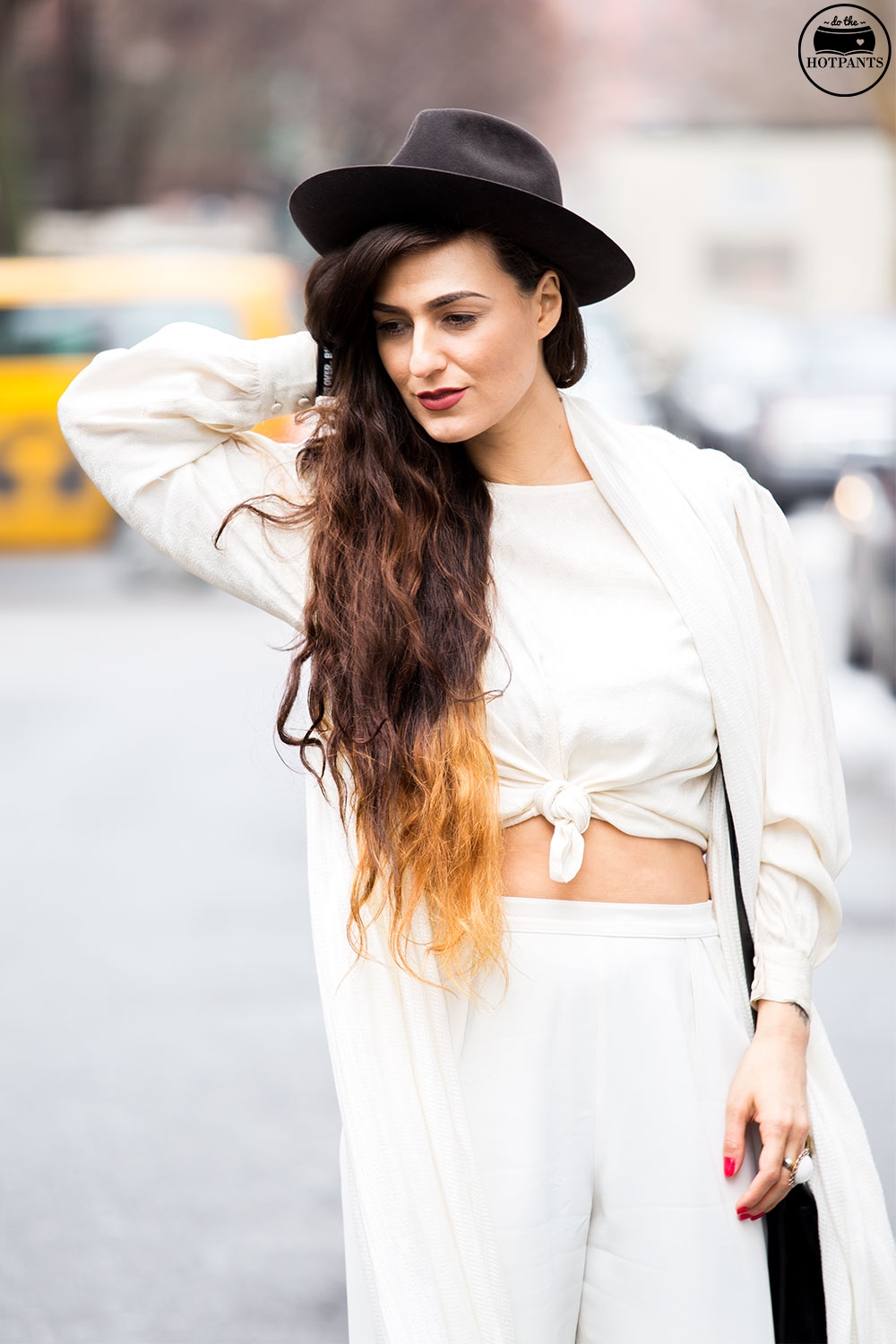 Oh and look what I found on my walk from the park to the street!!!
A WHITE DOG!!!
And we all know how much I love taking pictures with dogs!
lol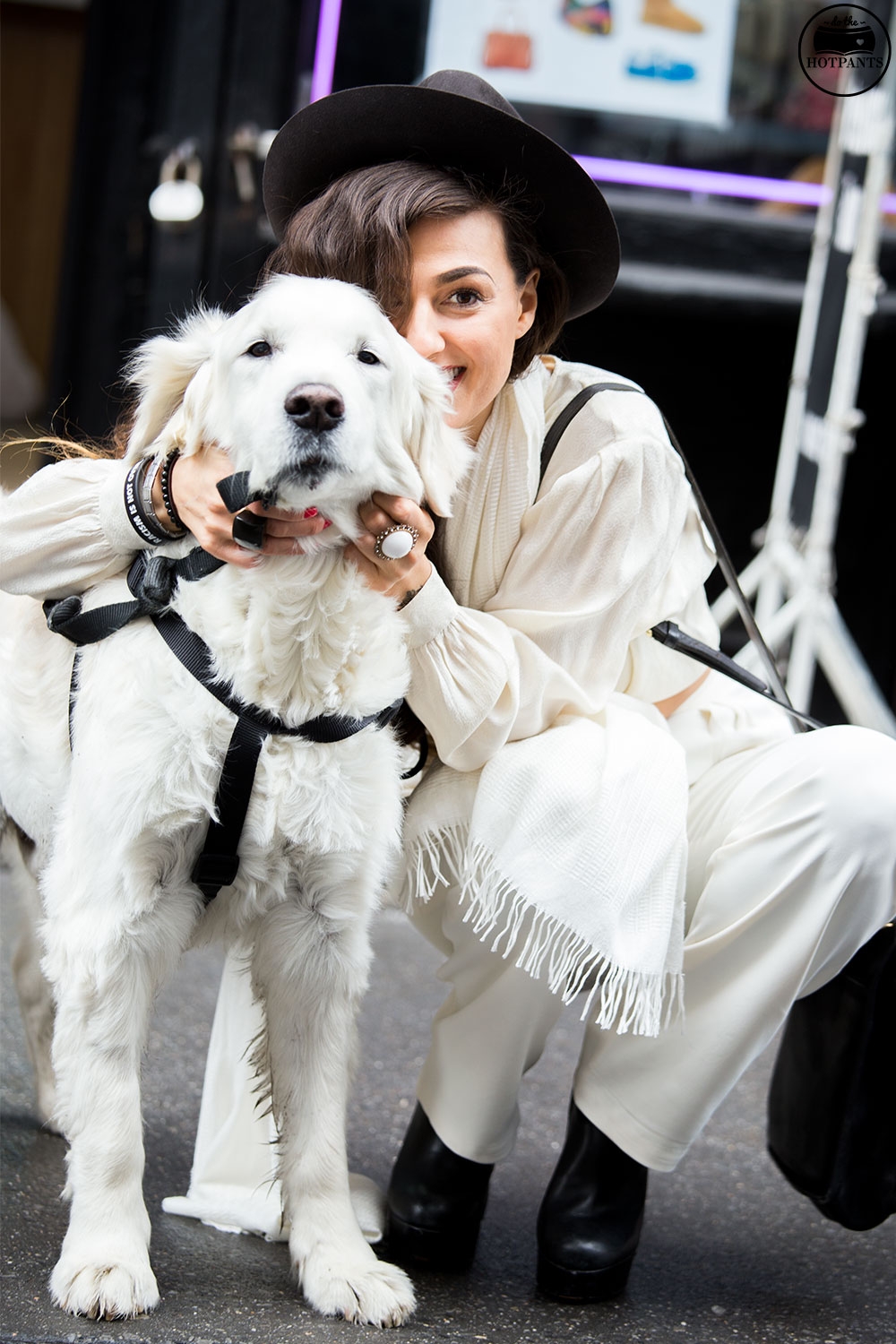 I want a dog so bad it's painful.
One of these days I'll have one…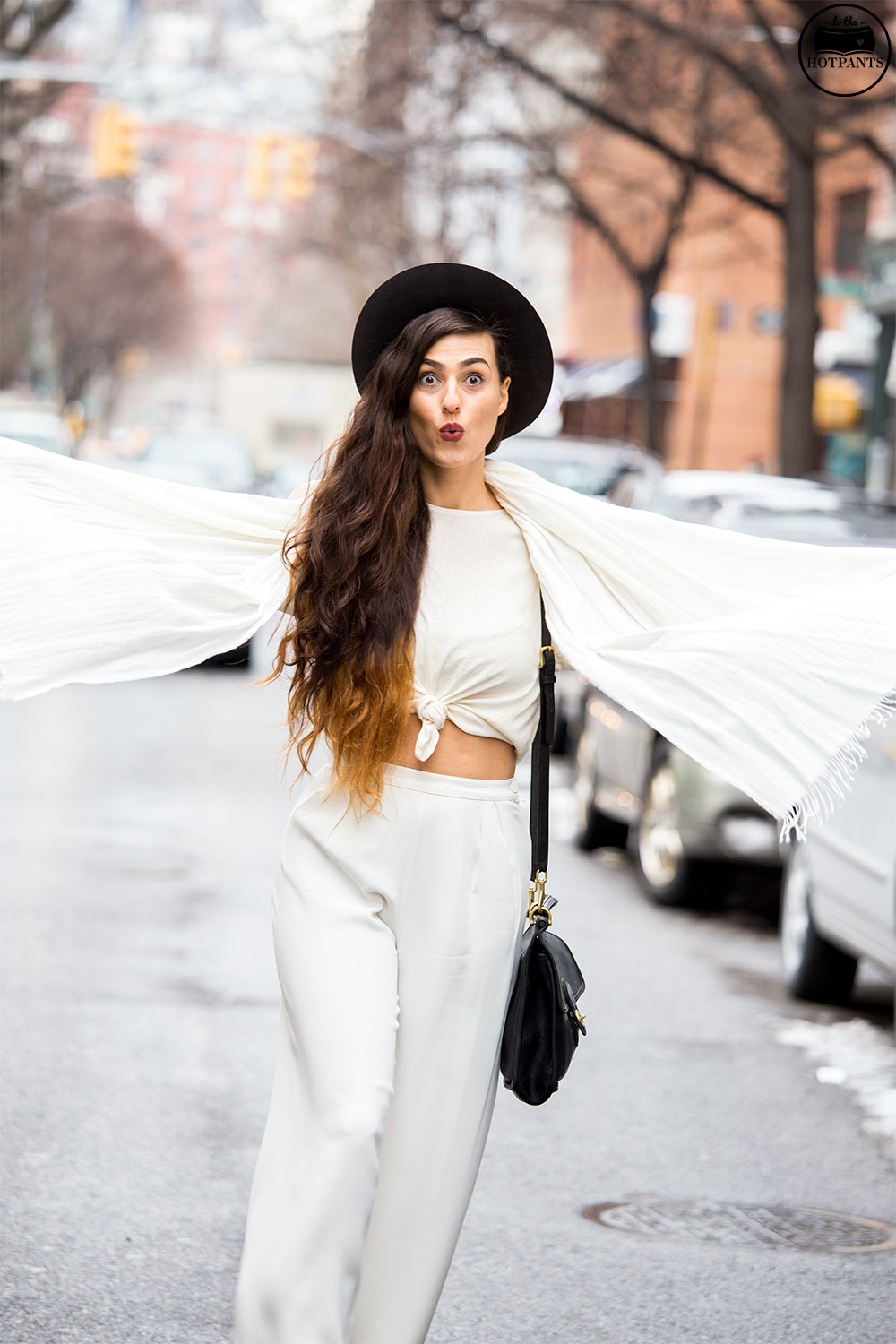 But until the days I get my own puppy, I can only ask to borrow stranger's dogs while dressed like a crazy person for random photoshoots in the middle of the street.
If anyone in New York has a dog and they want it featured in a Hotpants blog post, HIT ME UP!!!
(I can't tell if that above request is awesome or pathetic)
Whatever…give me your dogs dudes!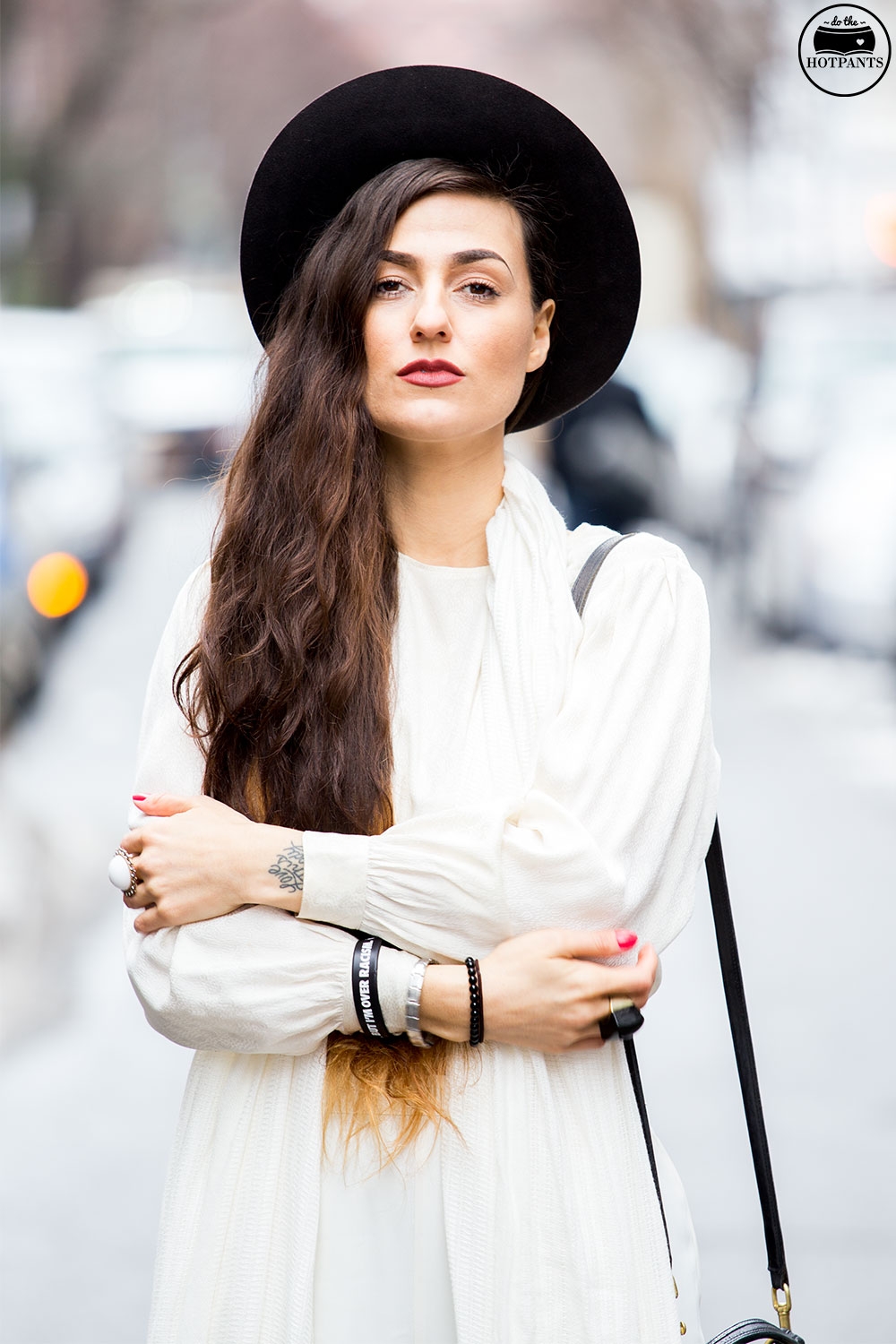 LATER DUDES,
XX-HOTPANTS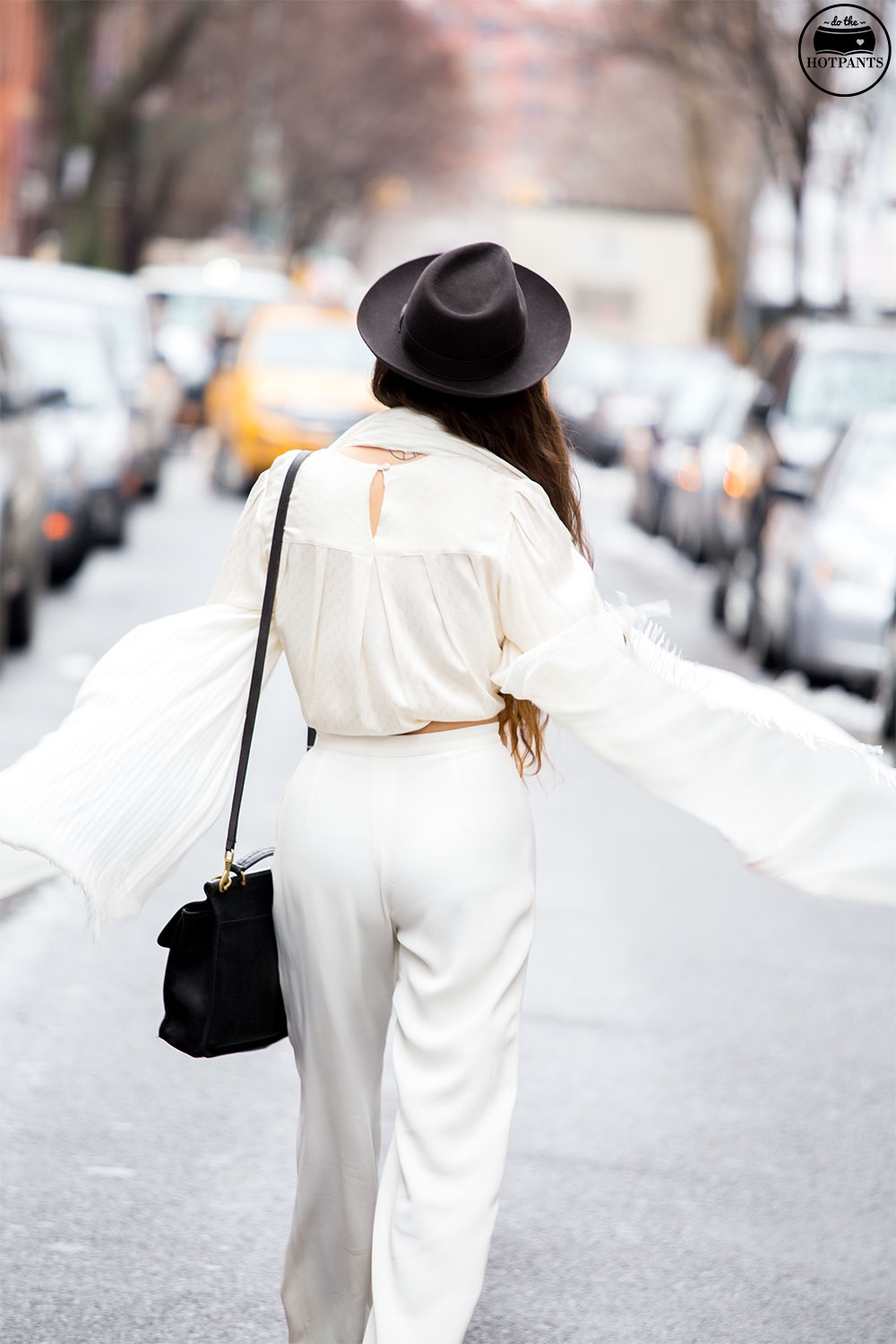 Wearing
Lipstick : MAC Retro / Top and Pants : Vintage / Purse : Coach / Boots : Steve Madden / Scarf : Hugo Boss / Hat : Mayser