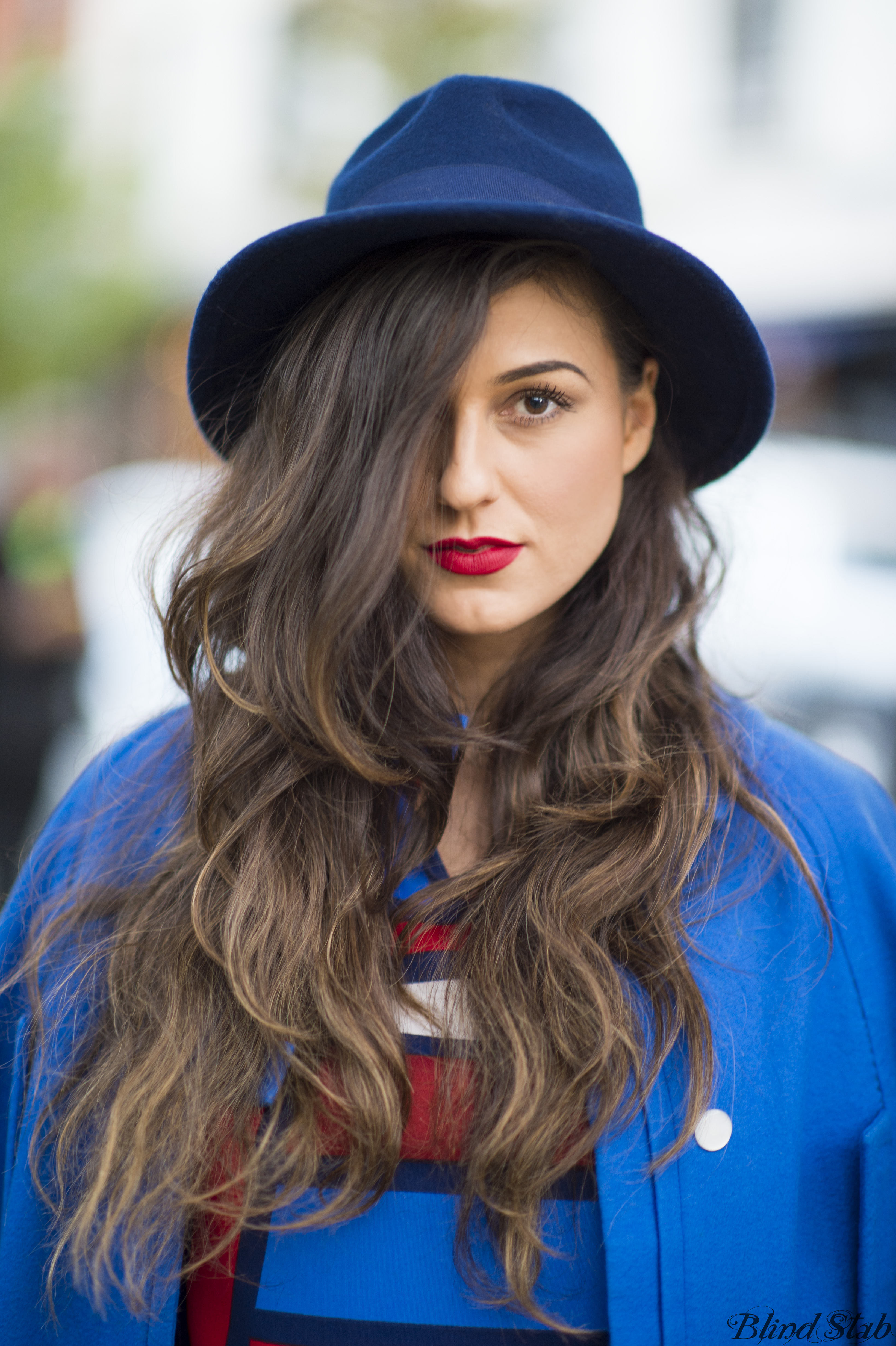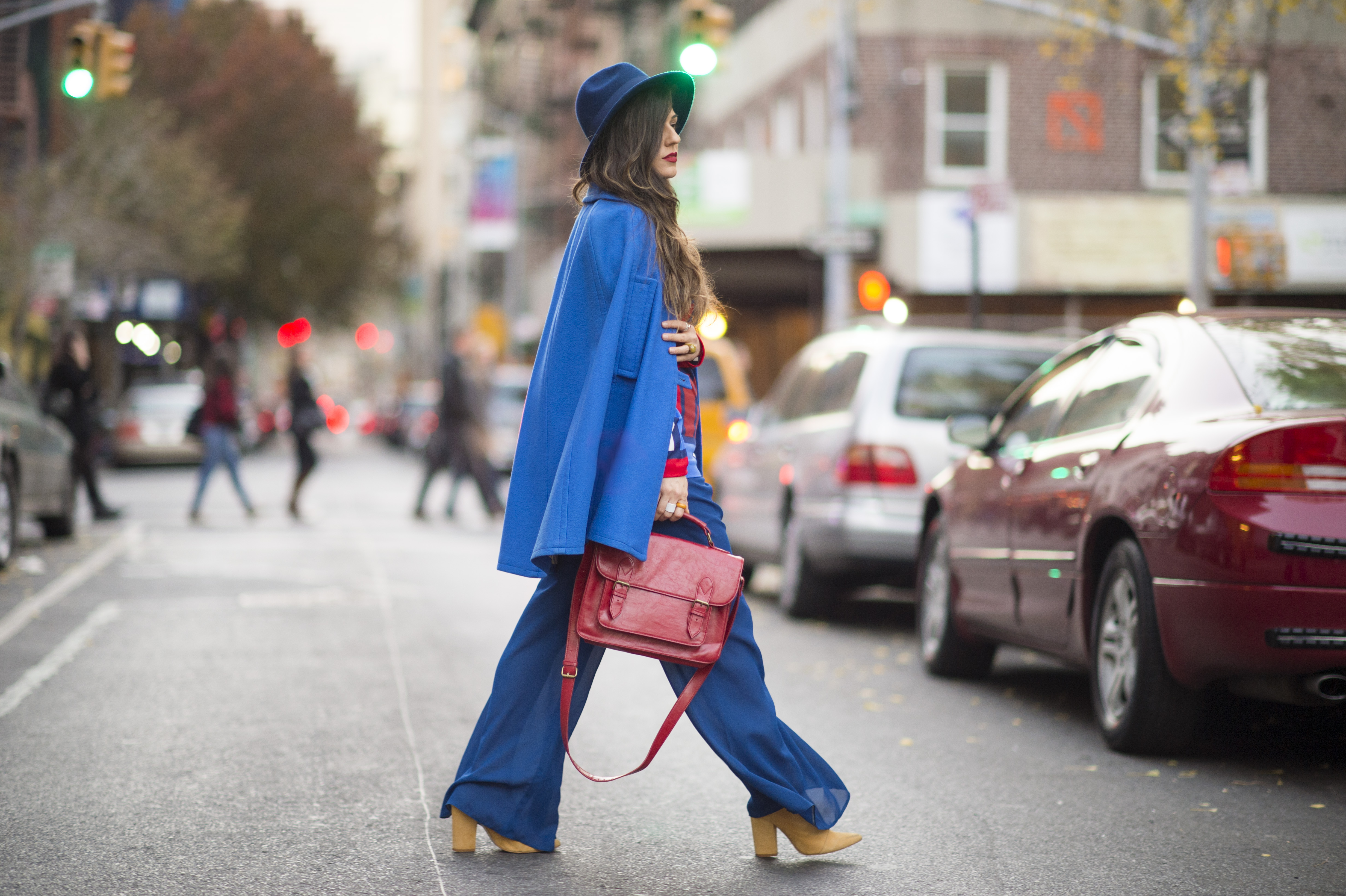 I'M BAAAAAAAAAAAAAAACK
and wearing a ton of blue…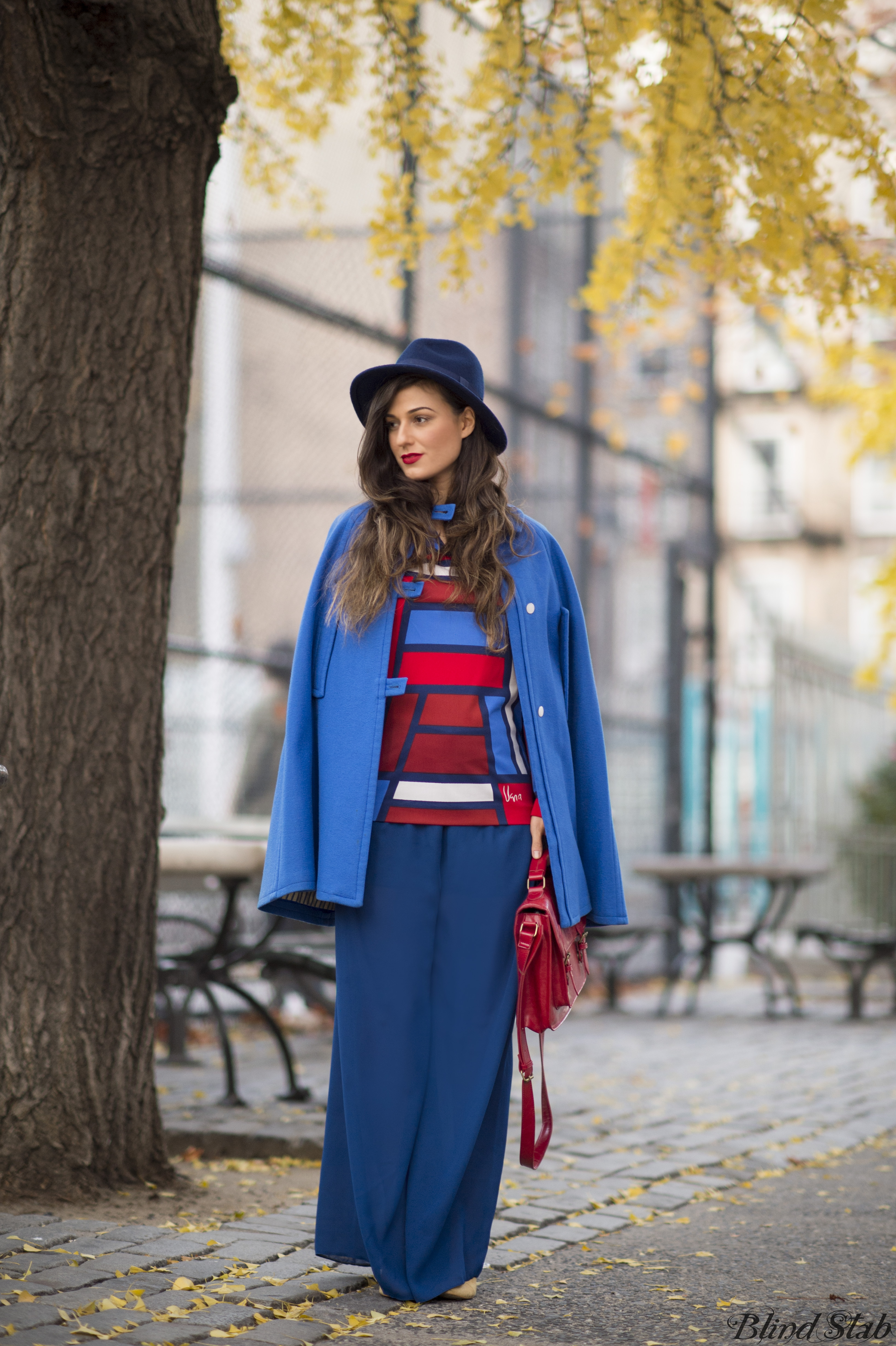 DID YOU MISS ME???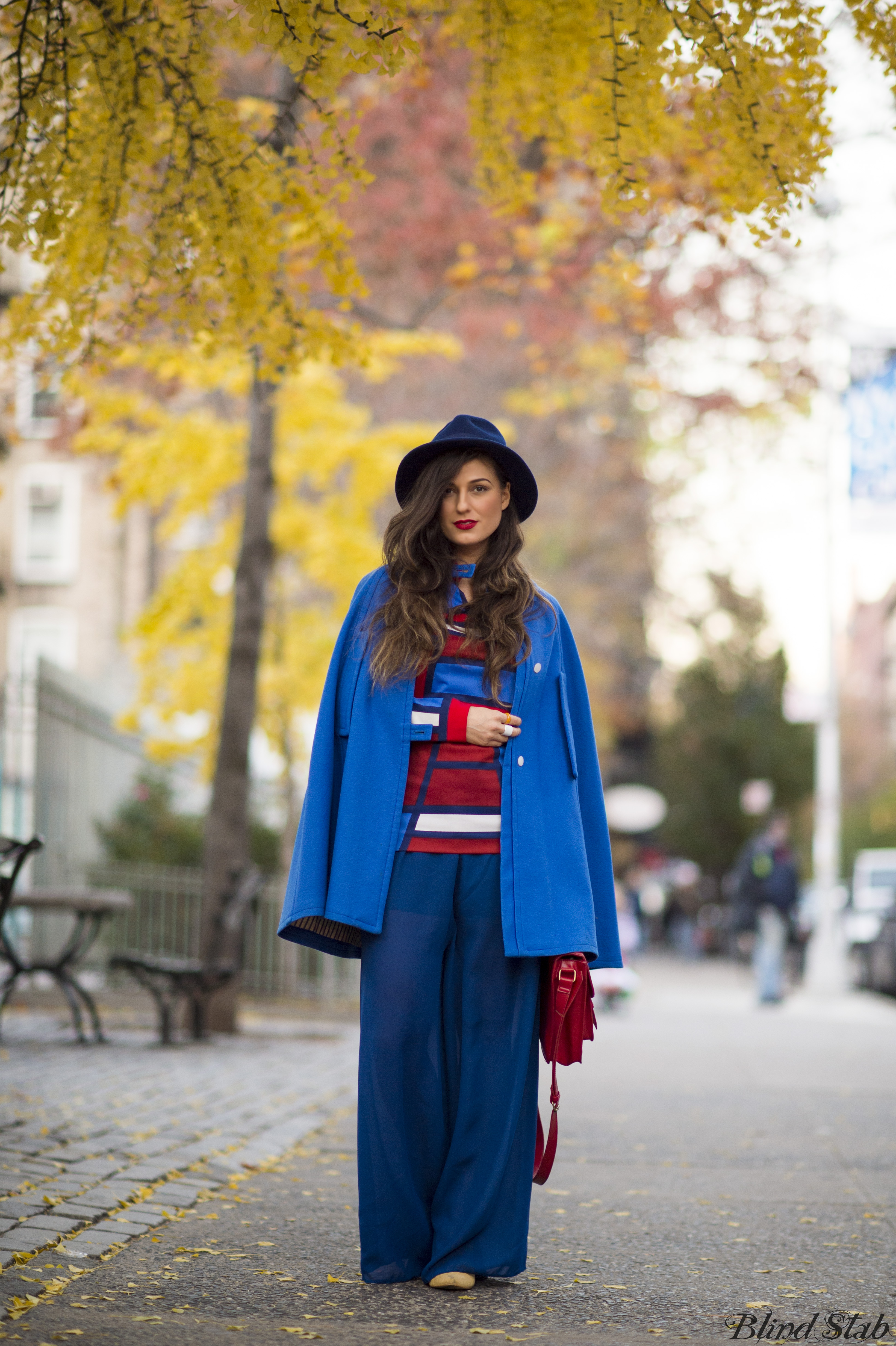 I missed you!!!!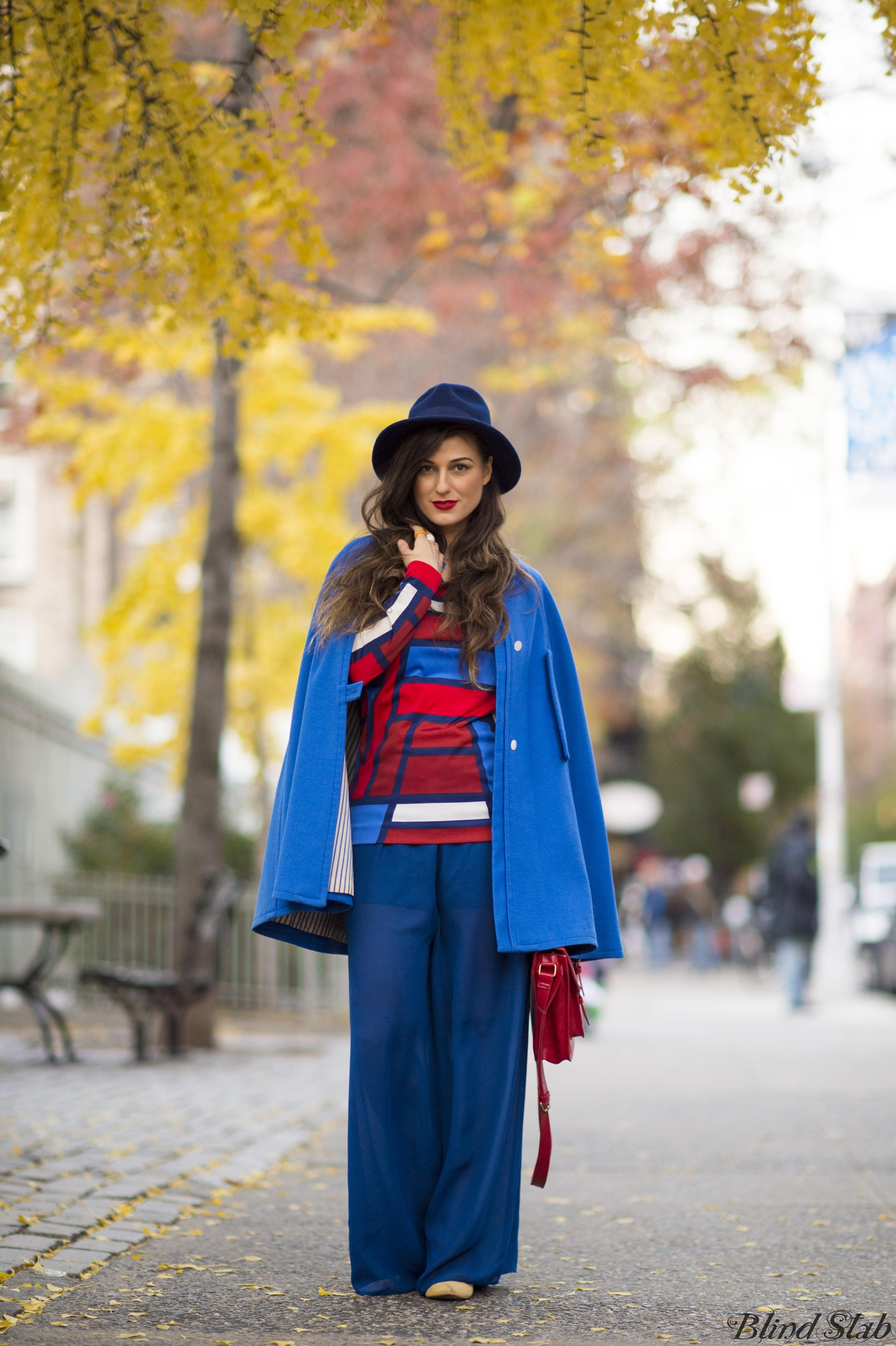 I'm sorry I haven't posted in a while. Life's just been insane lately.
I blame it on Hurricane Sandy.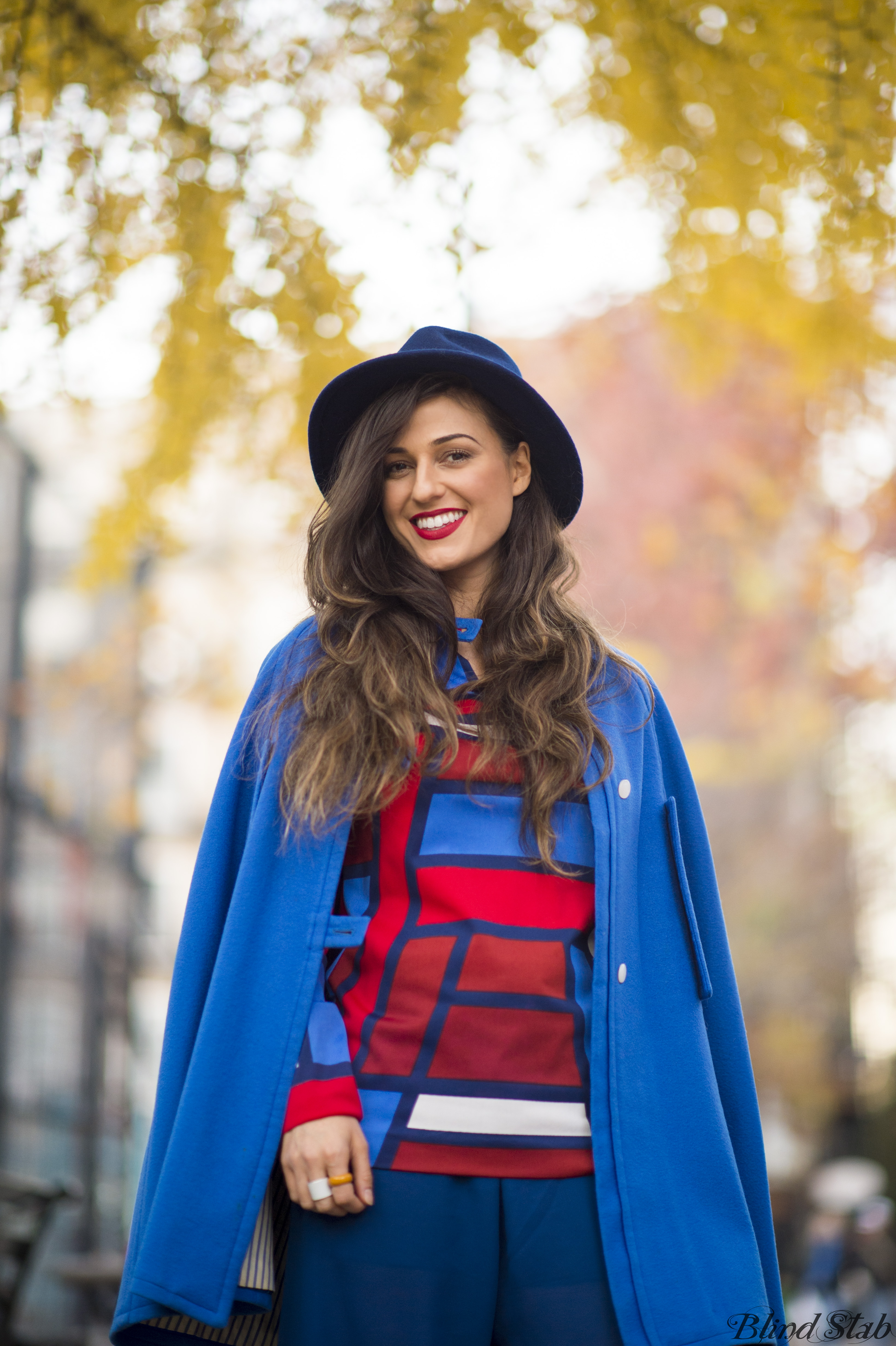 Like my outfit?
I've owned this cape for 10 years and NEVER worn it before. I unearthed it while "Spring Cleaning" last weekend…
Maybe I went a little blue overboard but I really wanted to wear it. While getting dressed, my logic was like, what goes good with blue?  BLUE!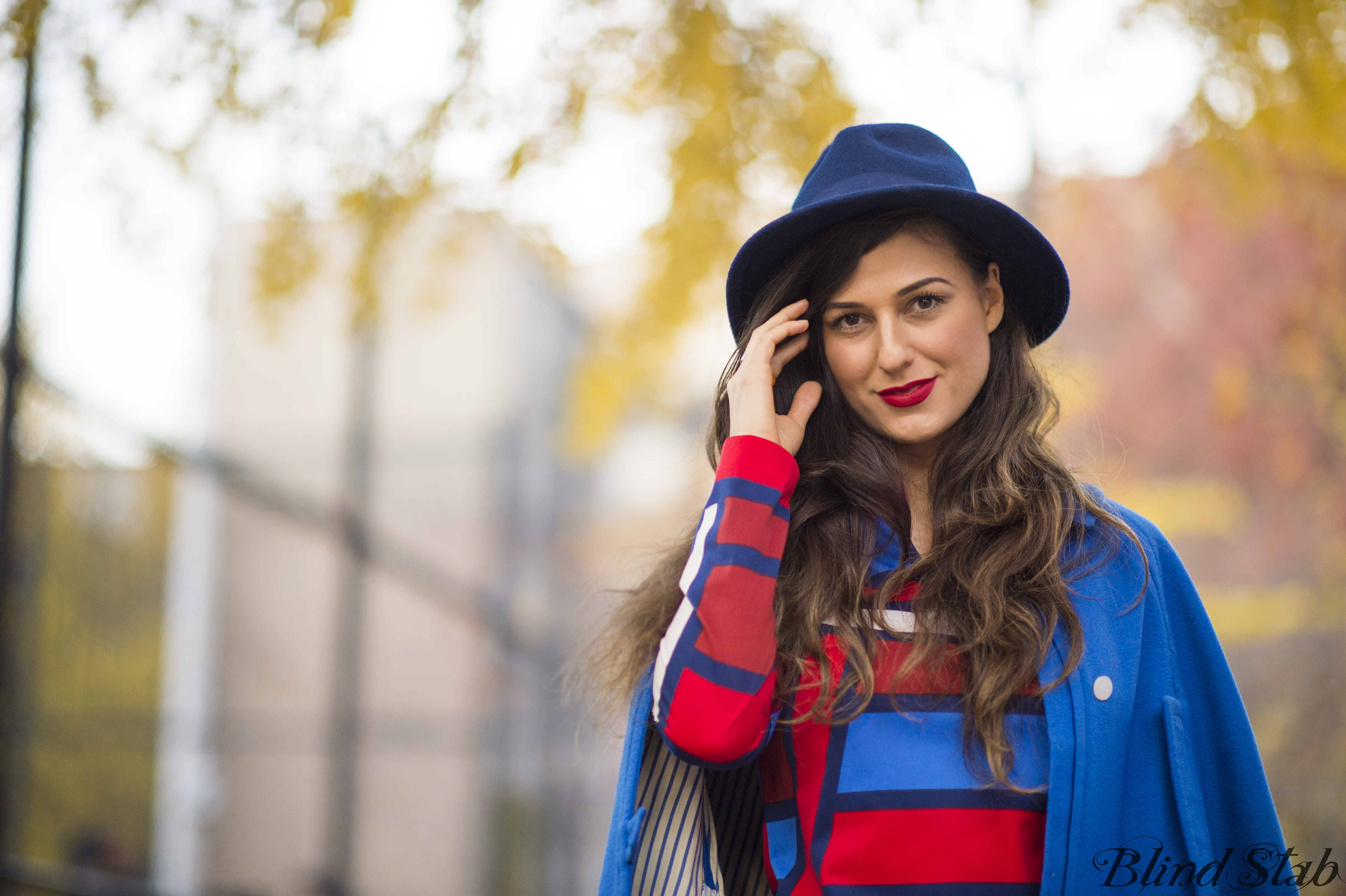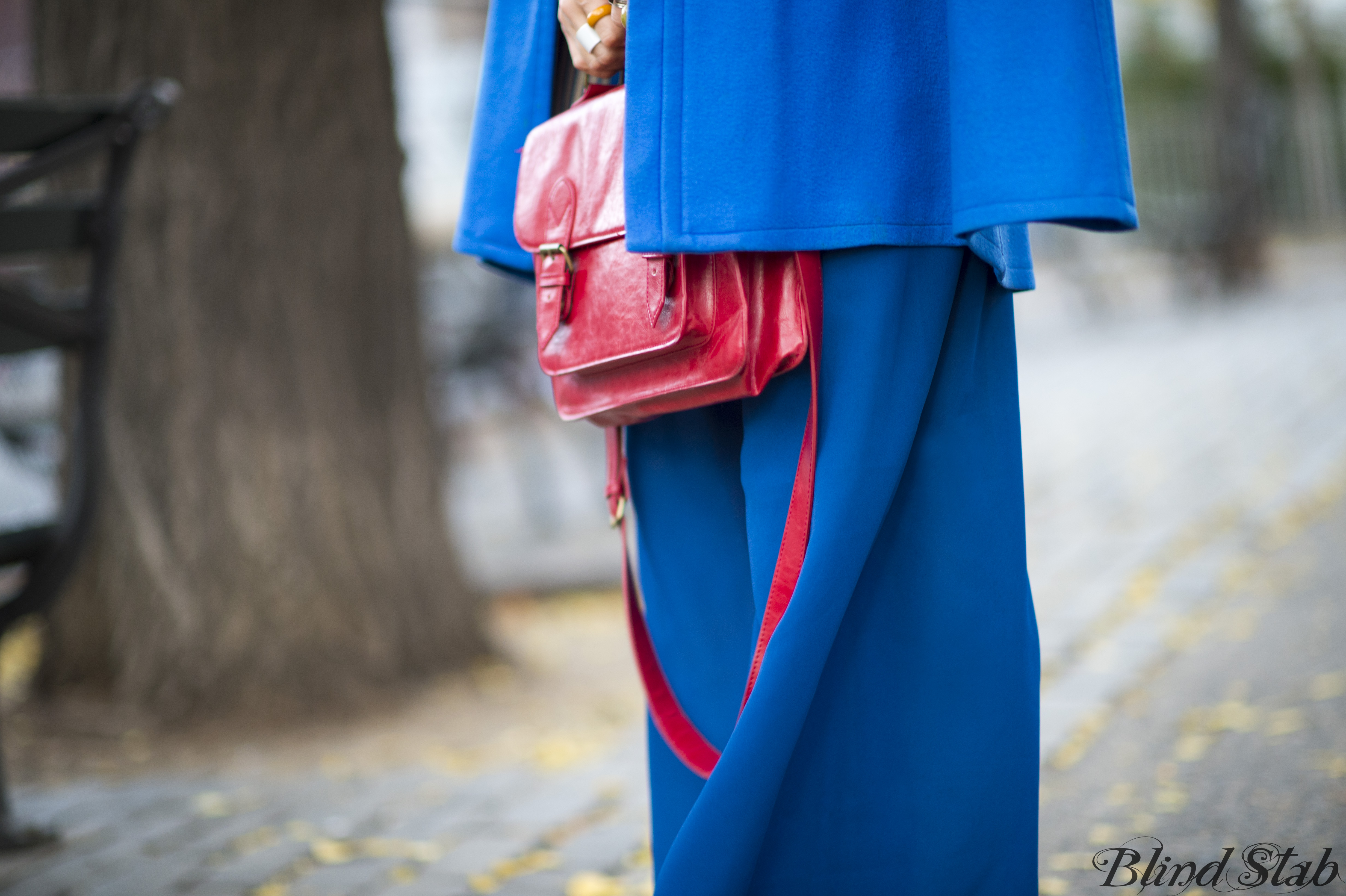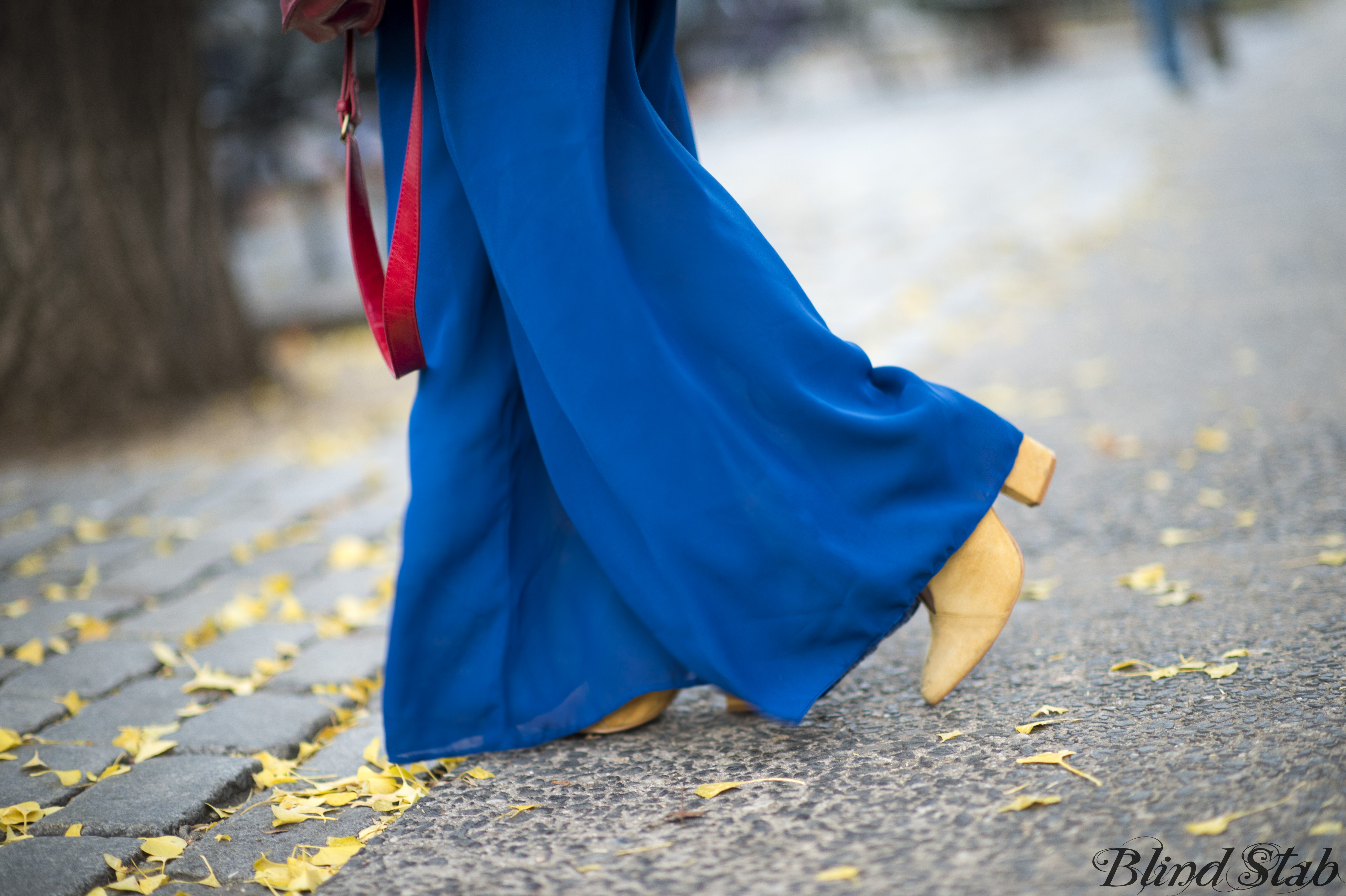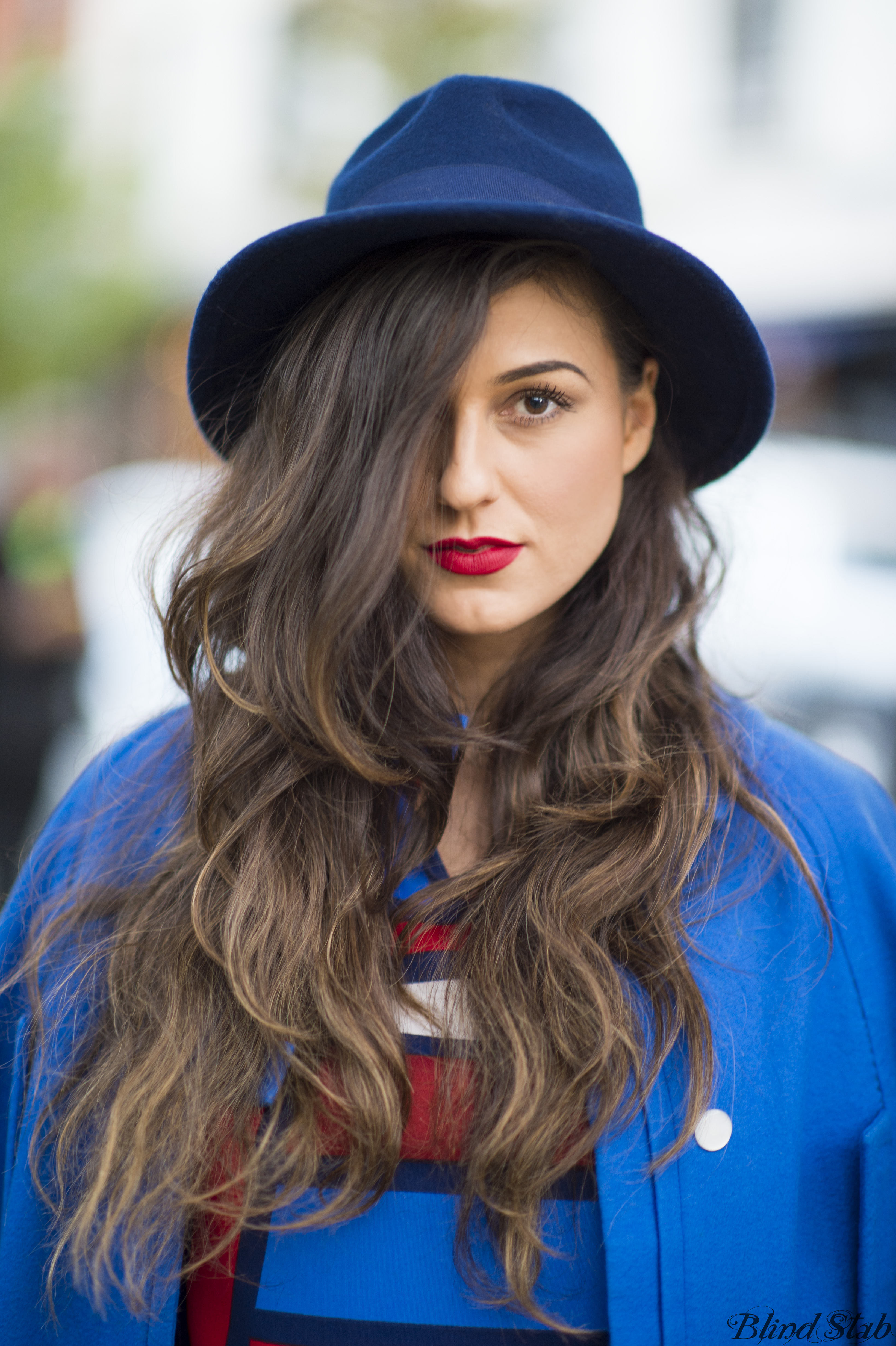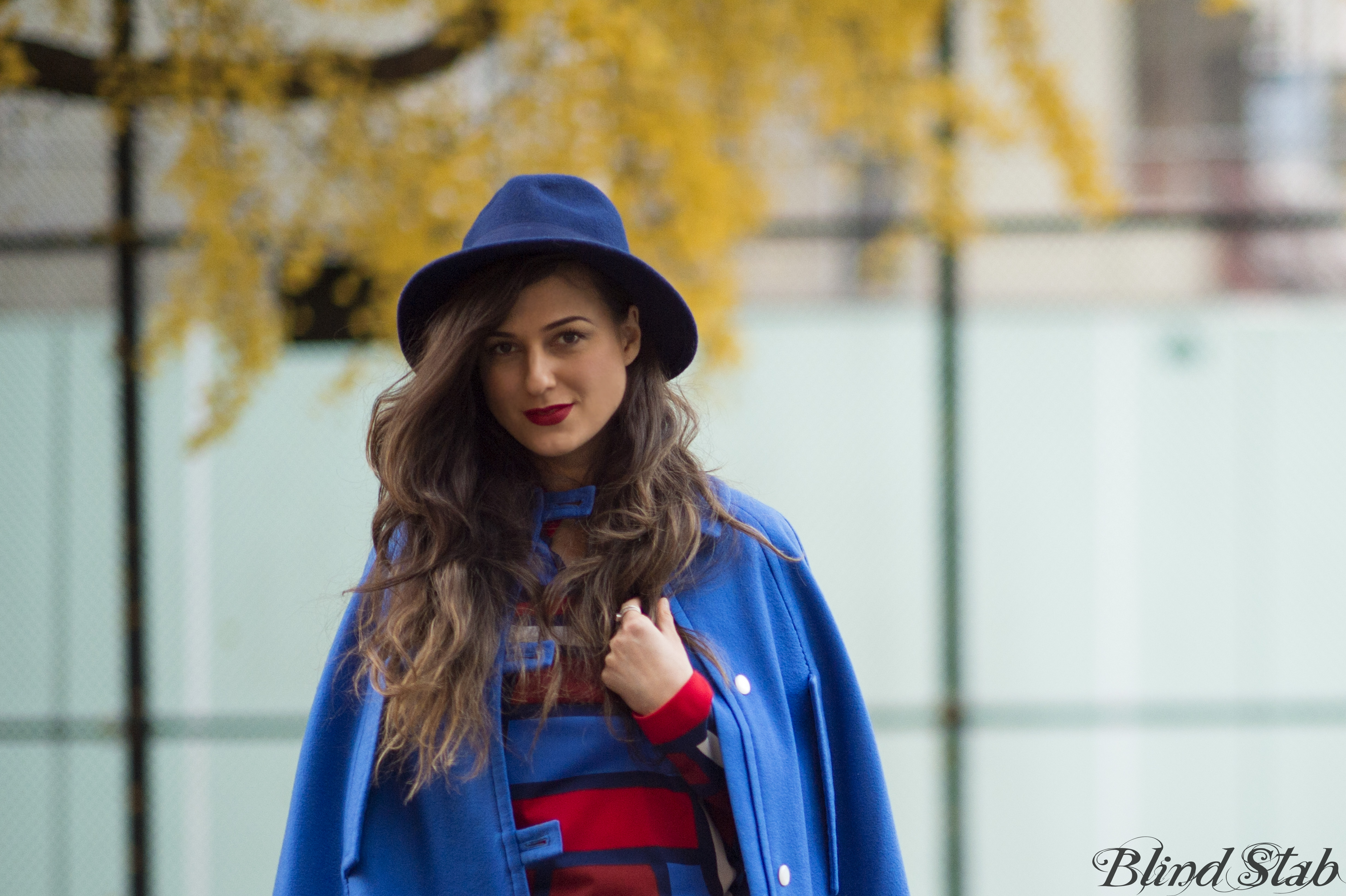 There's also a little red and white thrown in for contrast.
November 19th is the new 4th of July.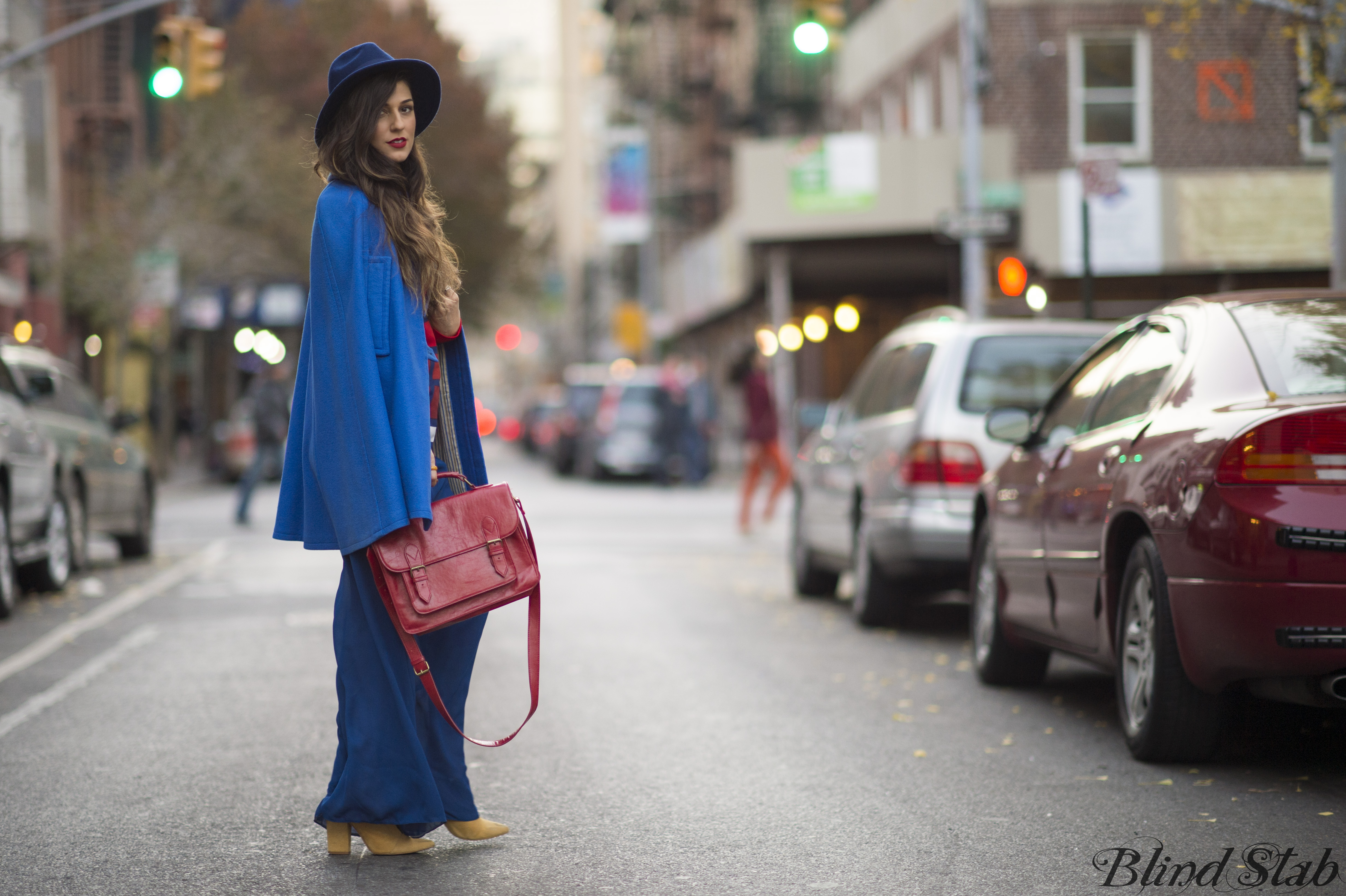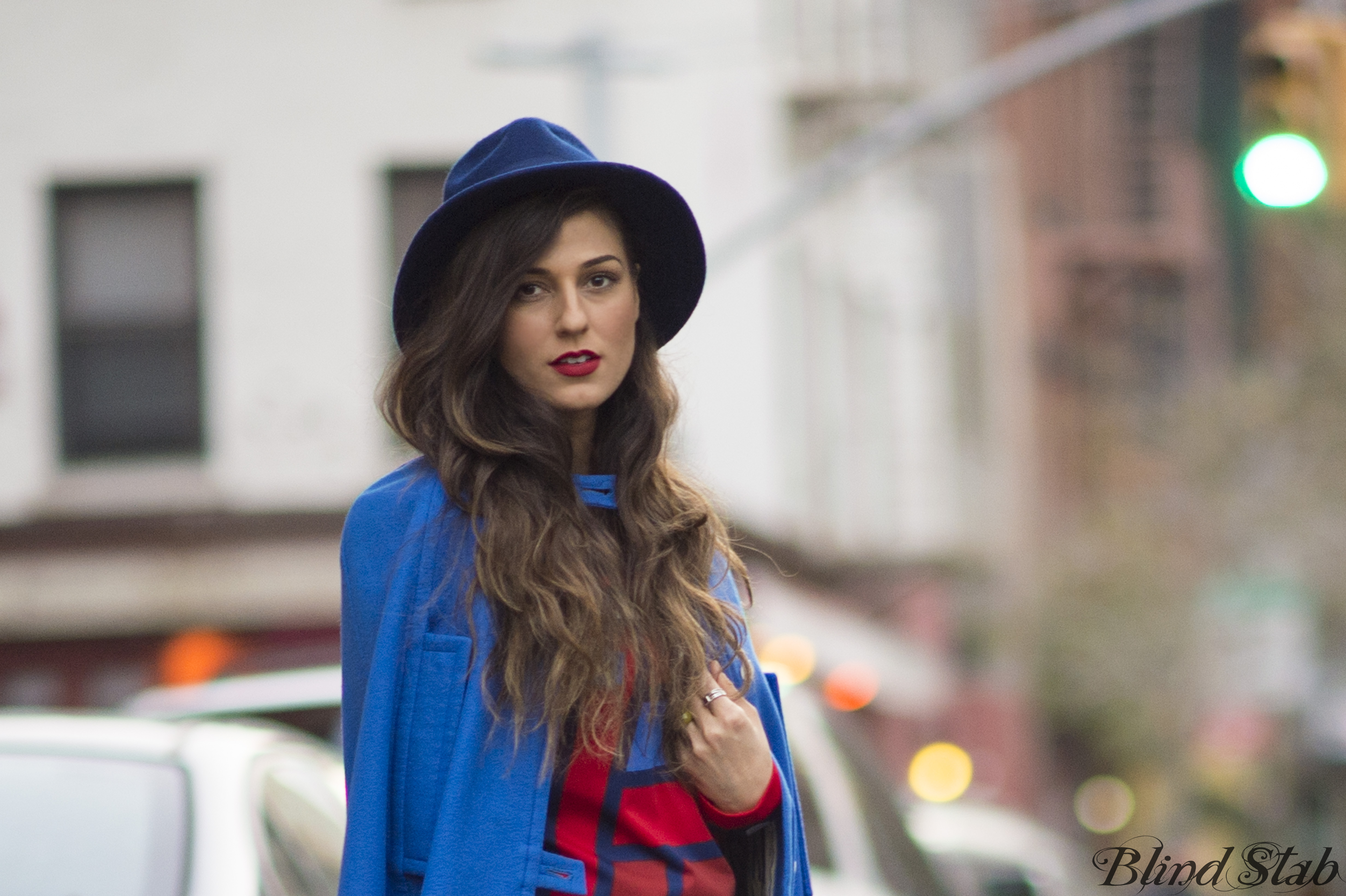 Adam wouldn't shut up about how my shirt looks like a bike jersey.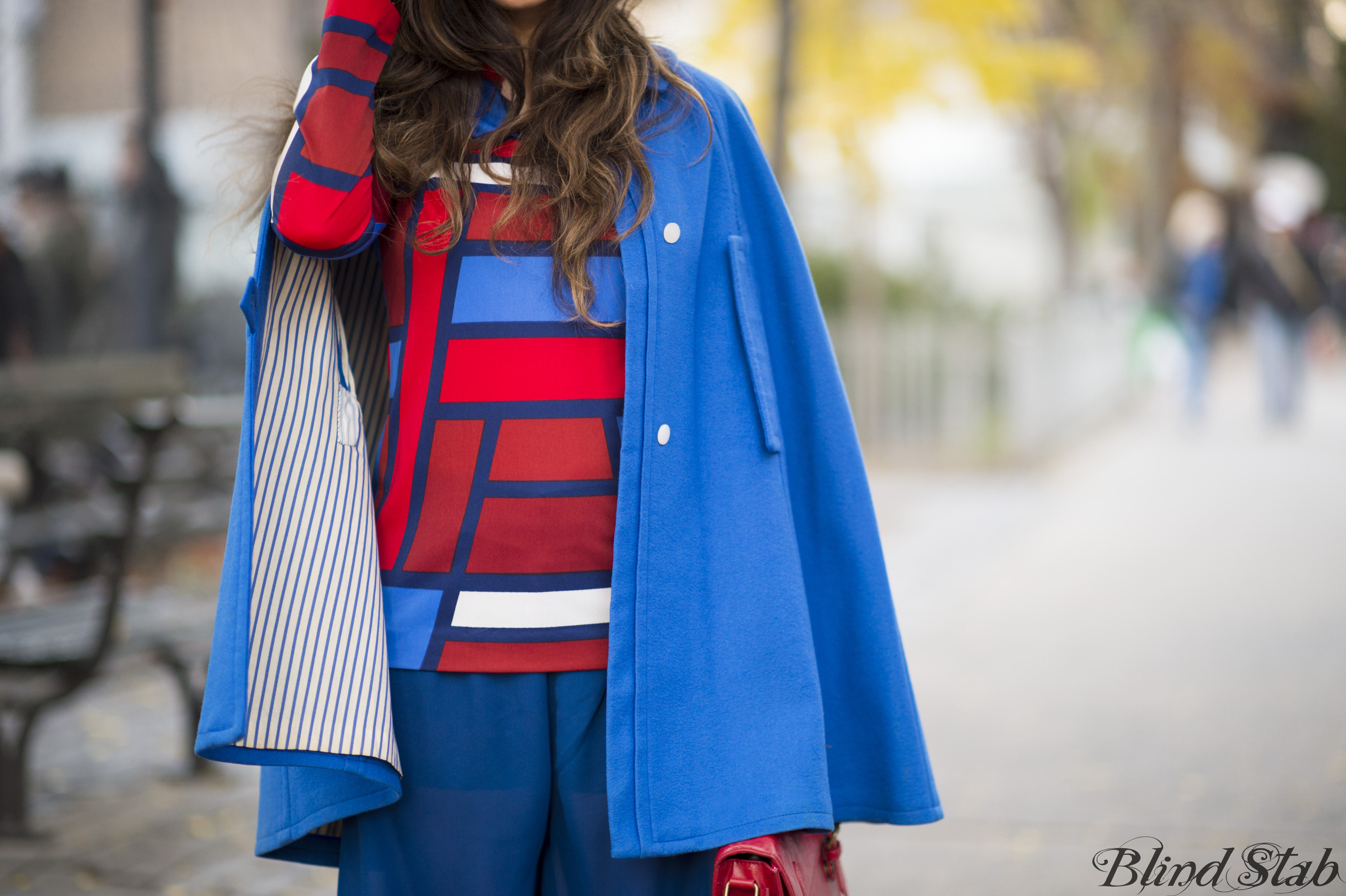 IT'S NOT A BIKE JERSEY ADAM.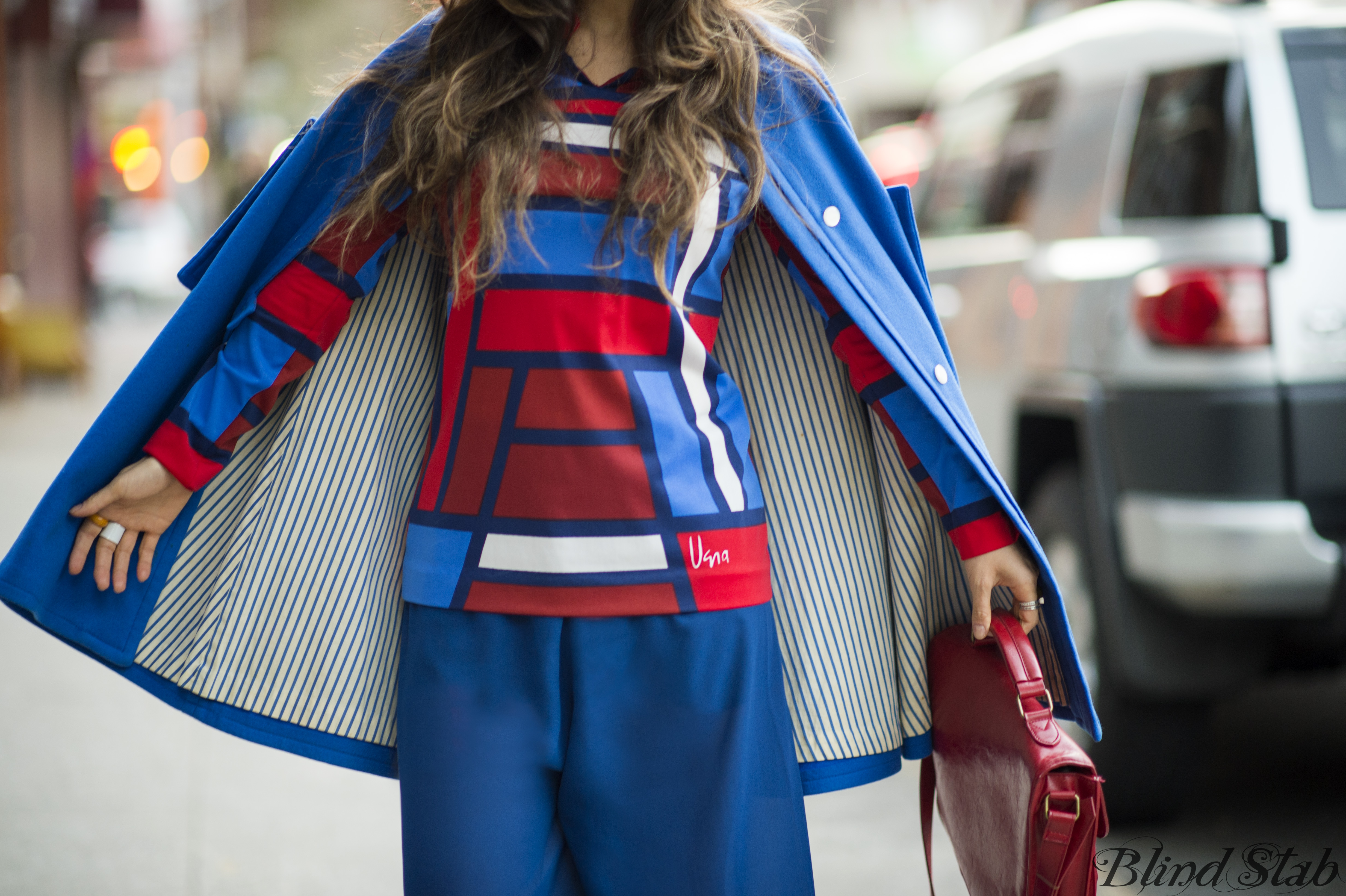 It's a goddamn shirt.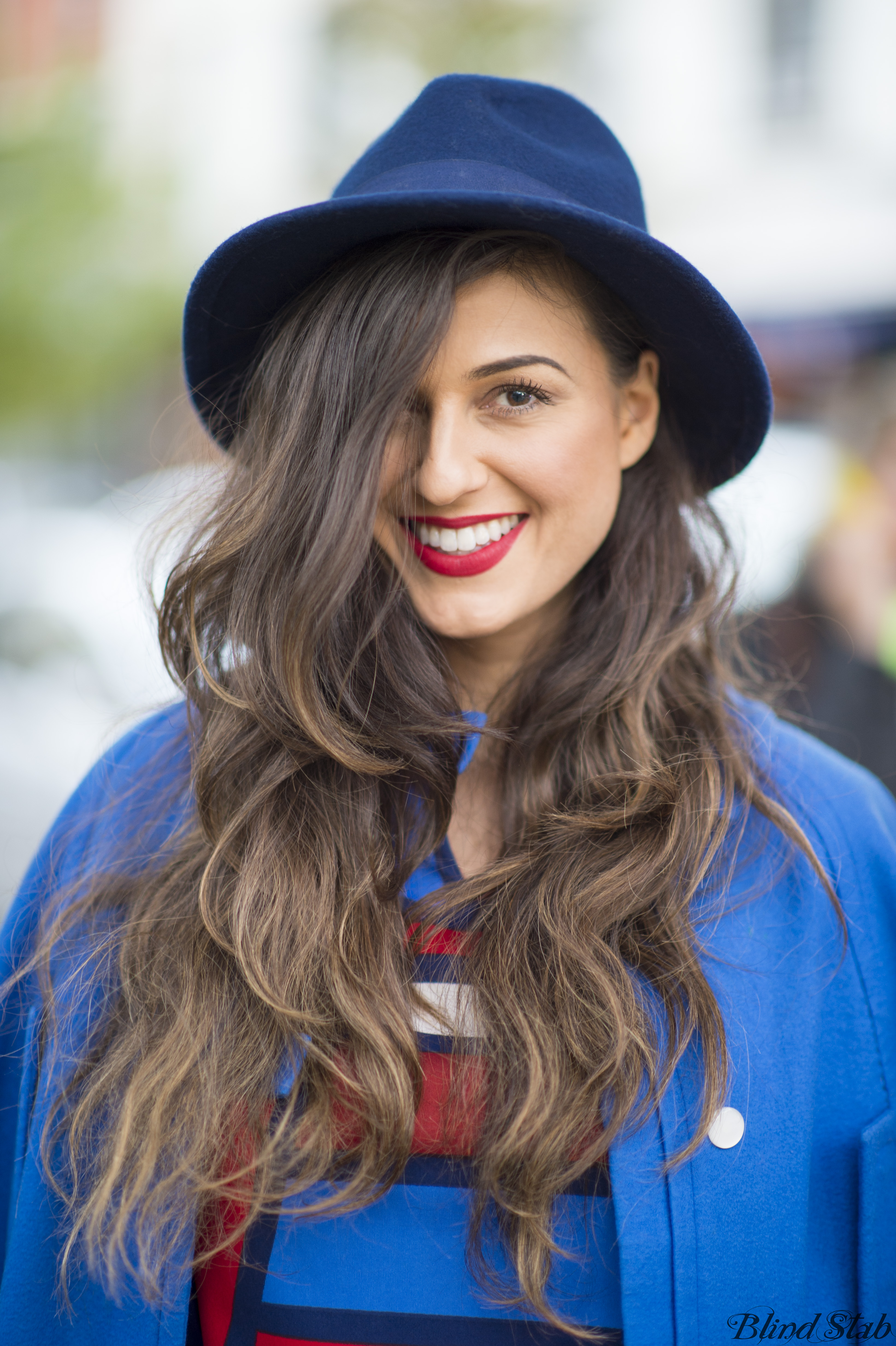 Ok loves, I promise to never go on blogternity leave for that long again!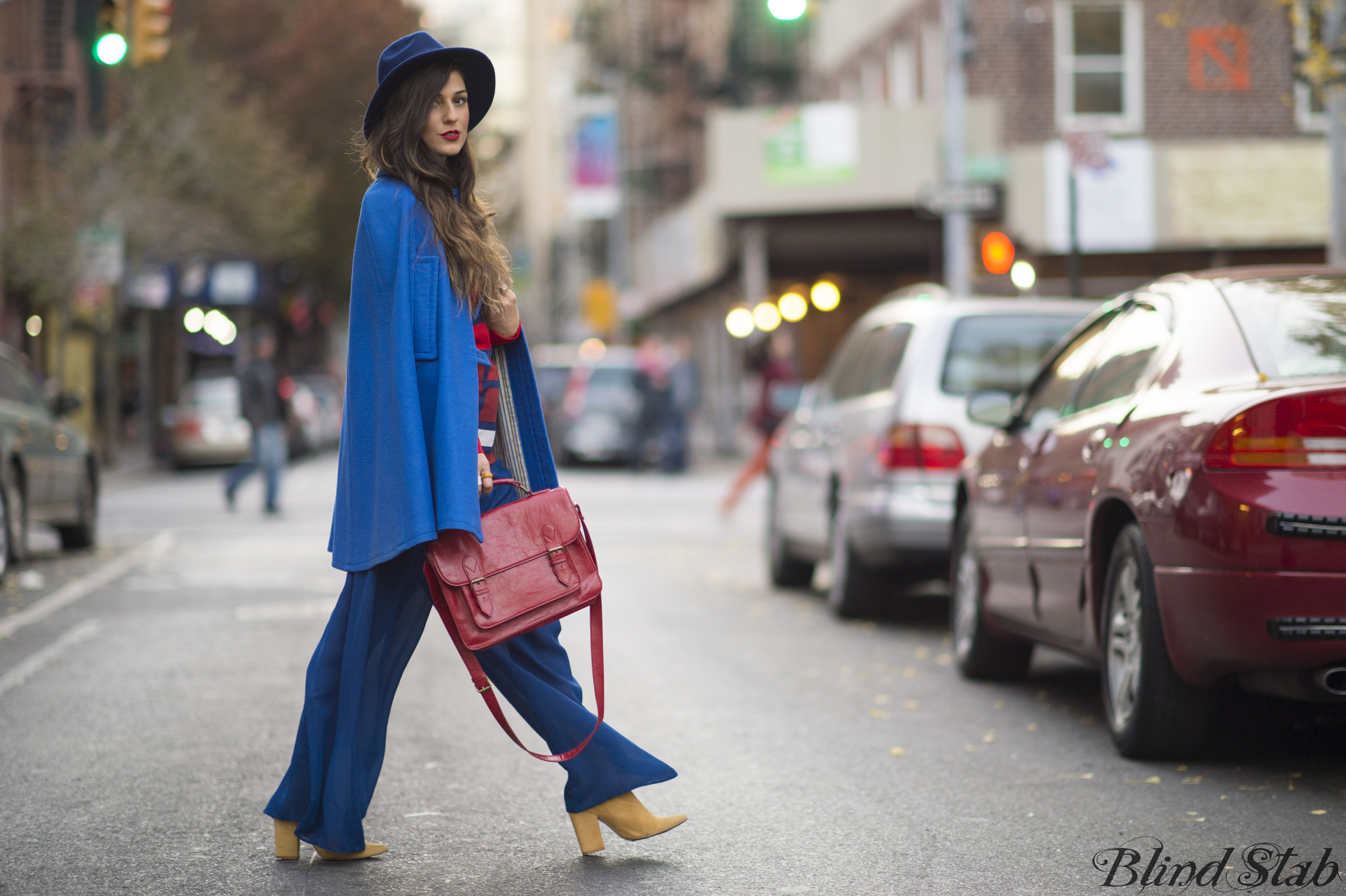 LATER DUDES XX-DANA
Wearing
Lipstick : MAC Ruby Woo / Hat : Forever 21 / Cape, Top, Pants : Vintage / Ankle Boots : Cindy Says / Satchel : Urban Outfitters / Jewelry : Chanael K and Vintage

Follow Hotpants