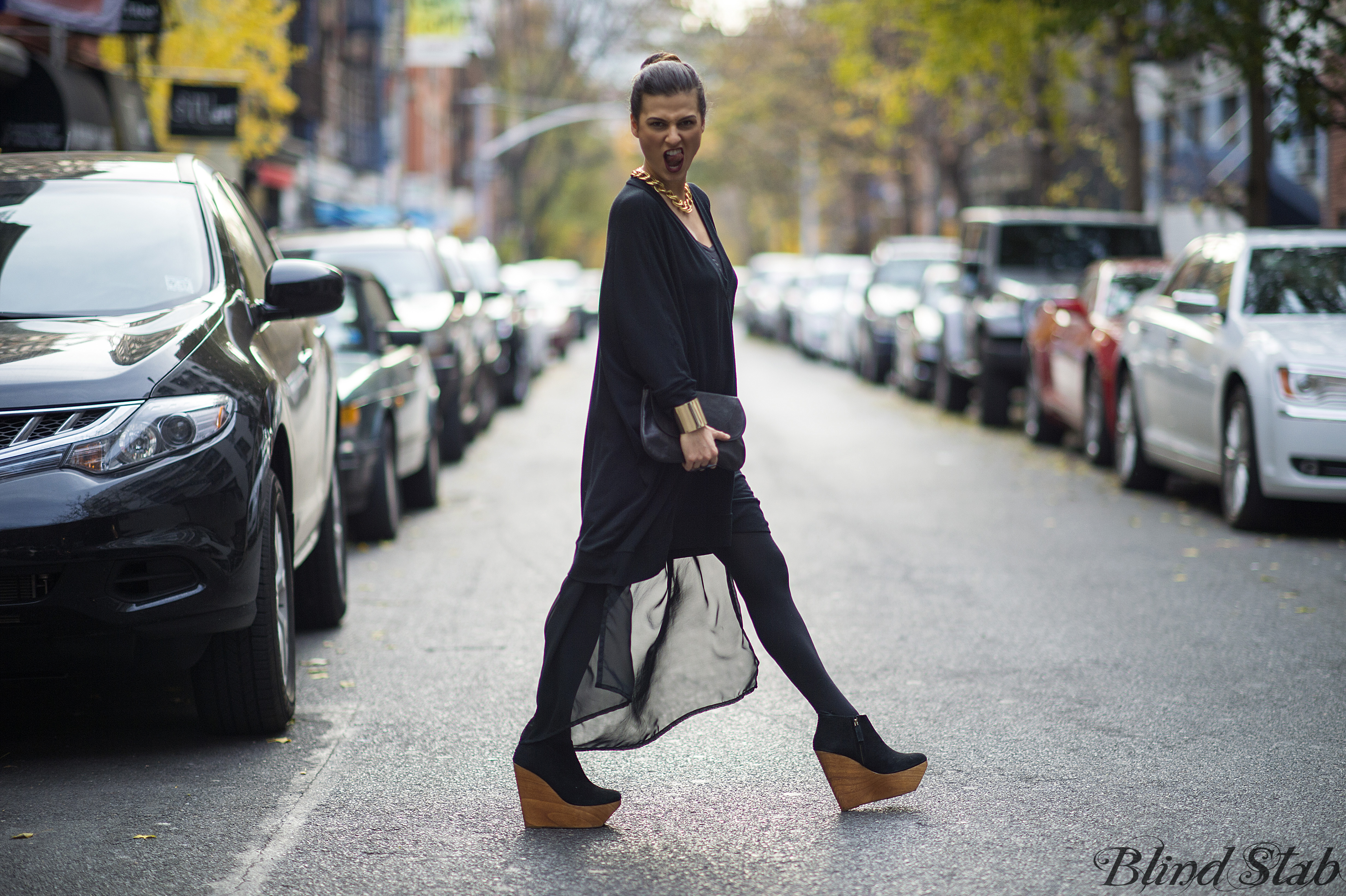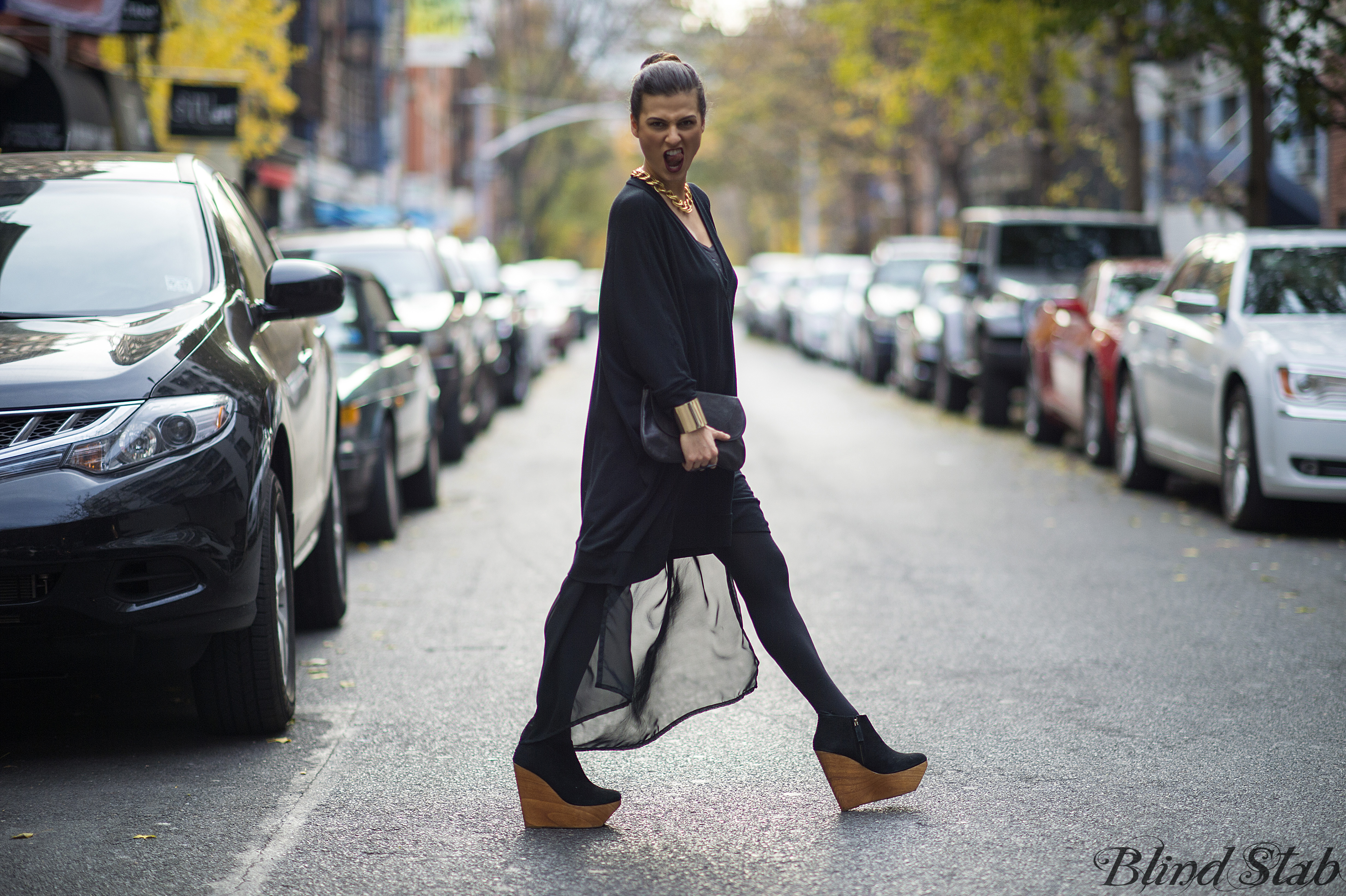 I'm home!!!!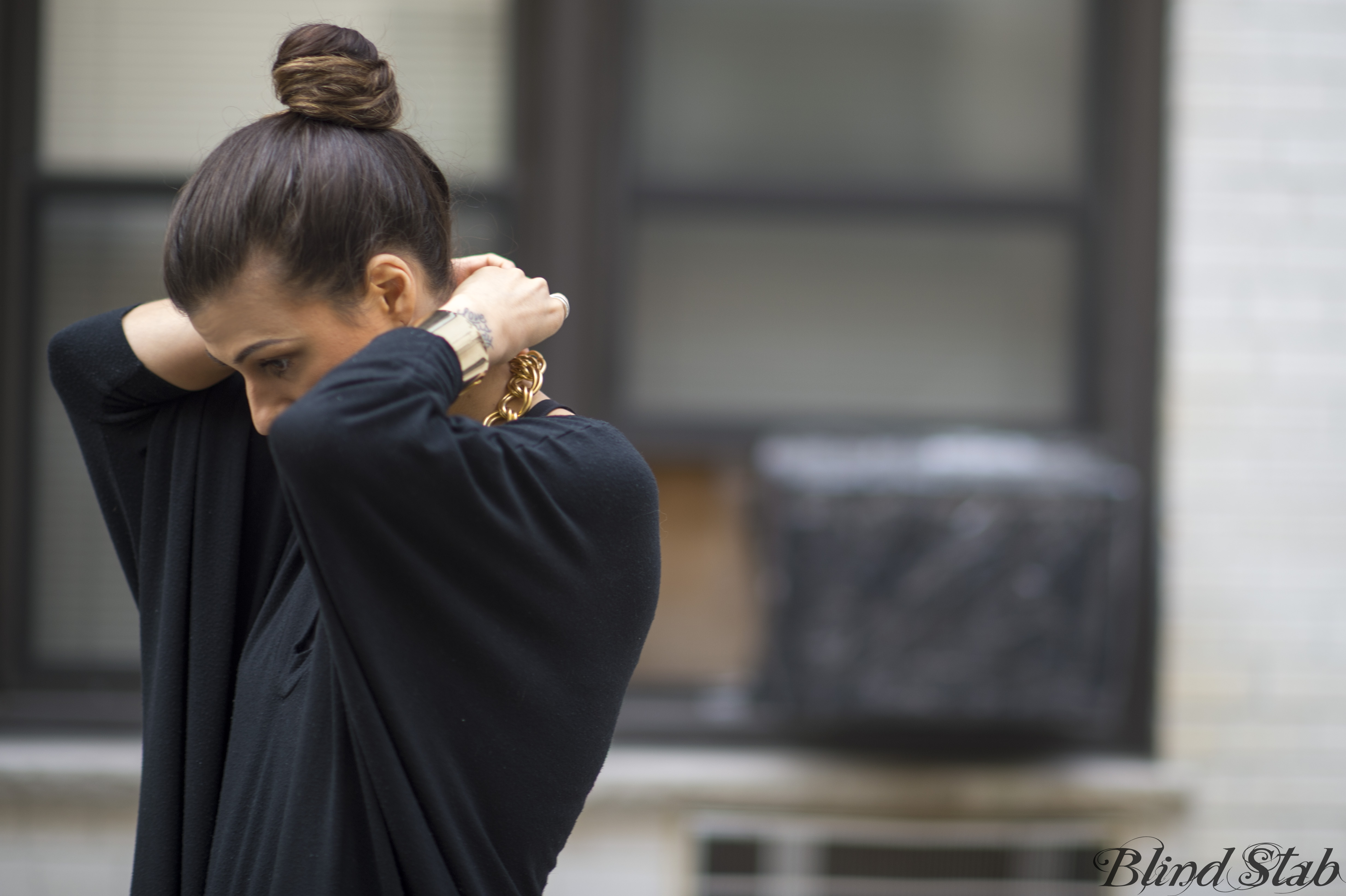 I'm back in California for a week.
My first Thanksgiving home since I moved to New York 3 years ago.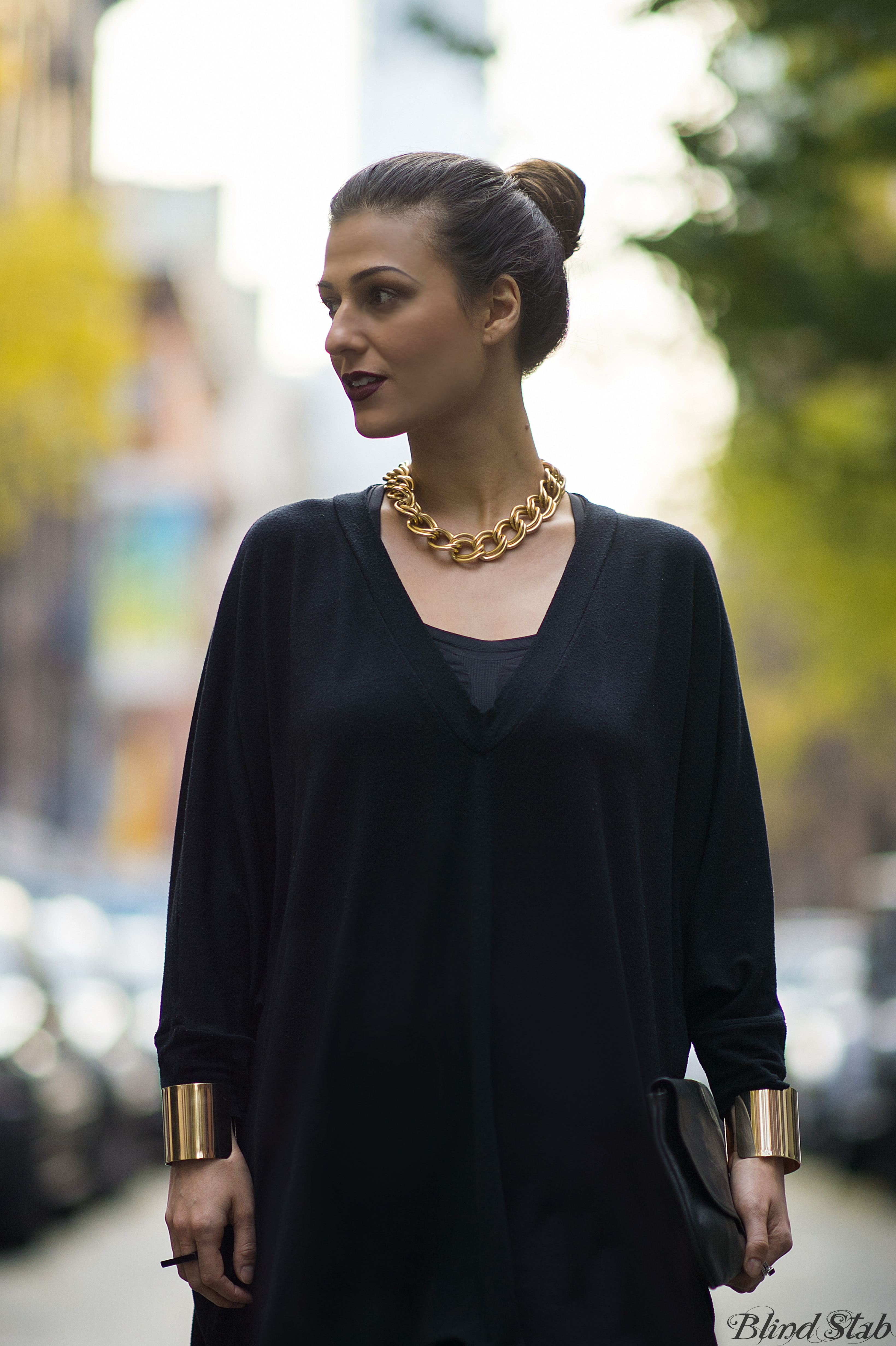 My poor family though…trying to feed a gluten free semi vegan is proving to be nearly impossible.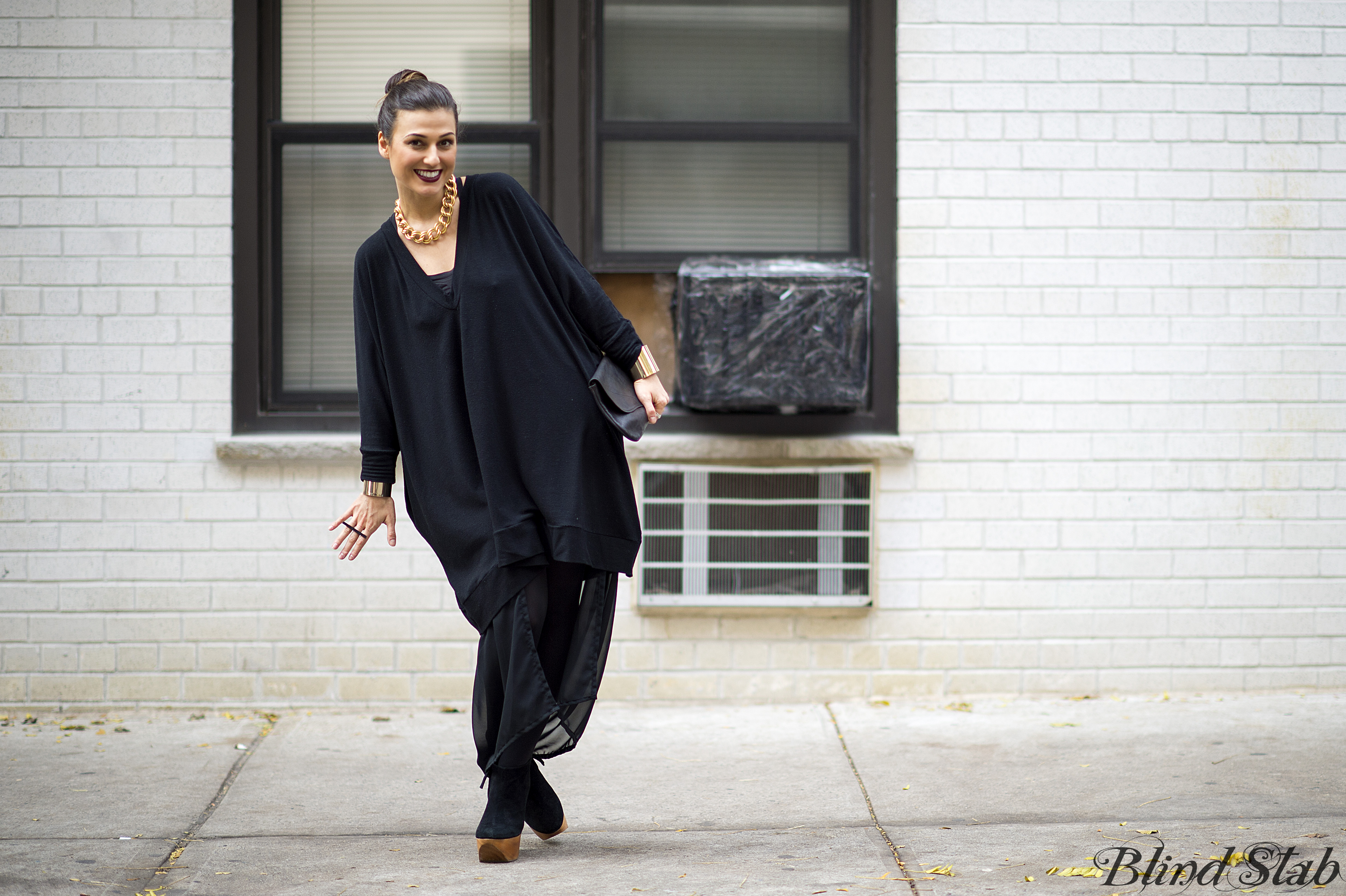 On my first day here, my dad just gave up and gave me money to go shopping for myself at Whole Foods.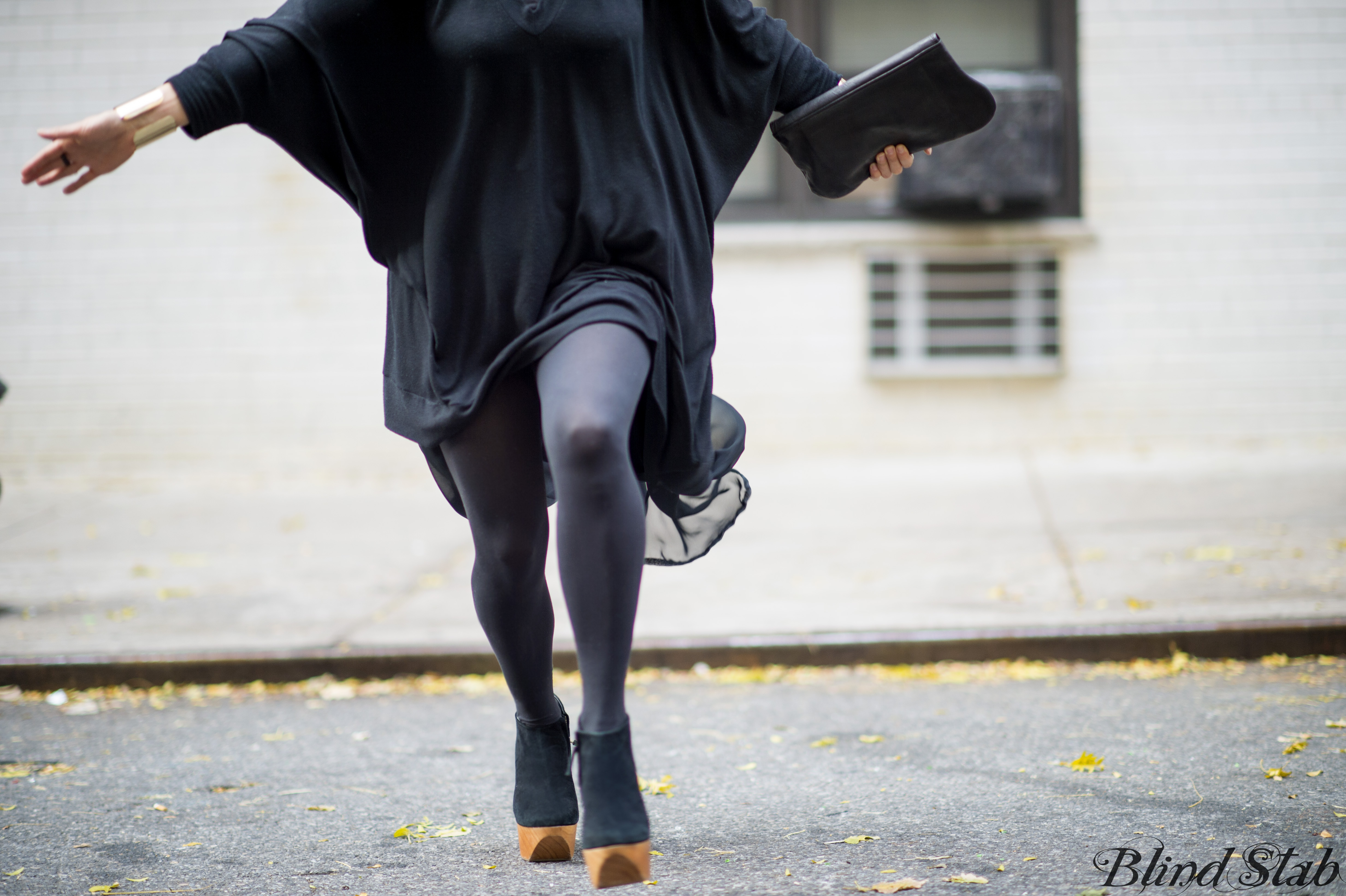 Jumping in wood platforms. I was so excited to be going home to Cali.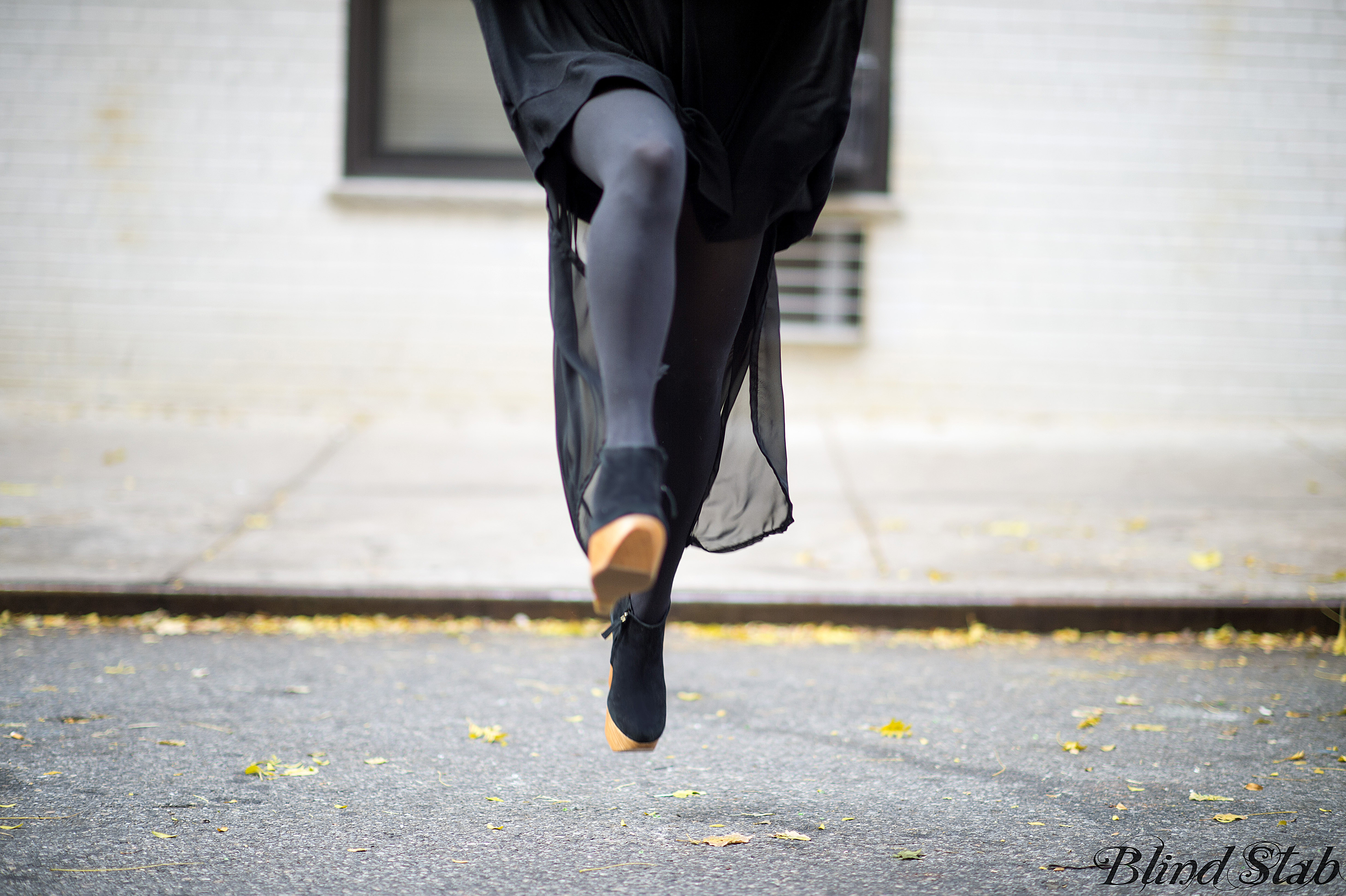 I am an idiot.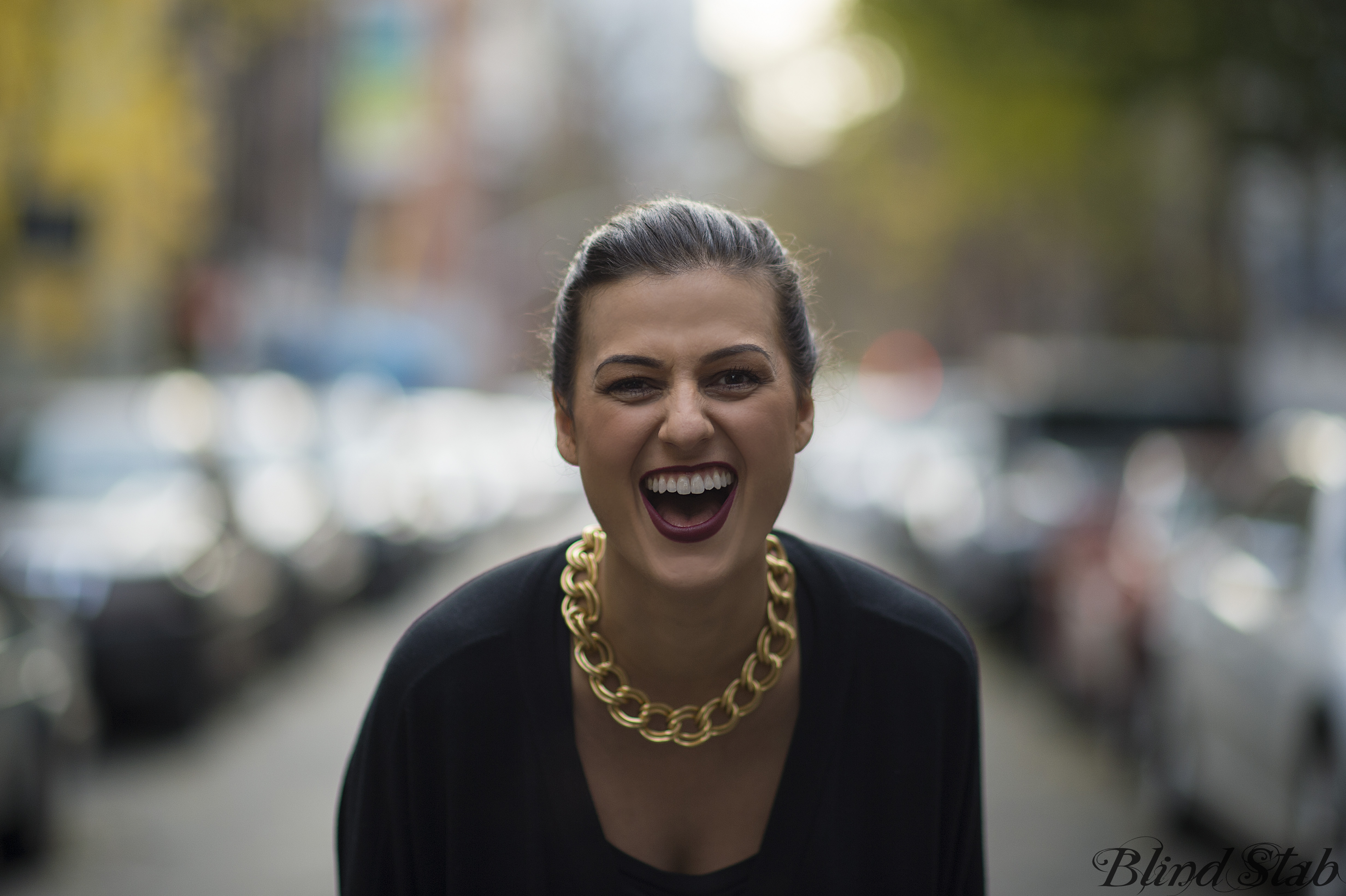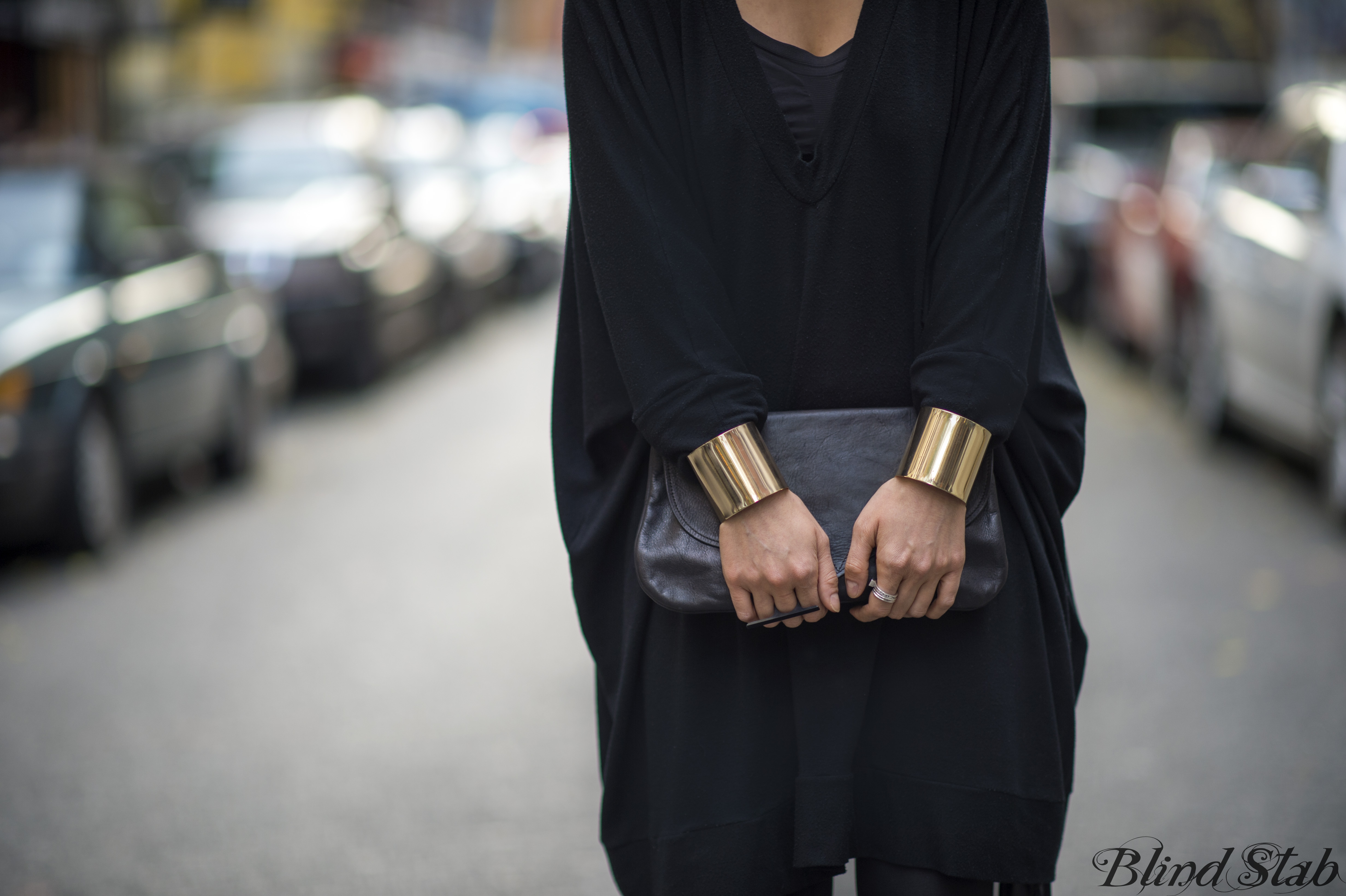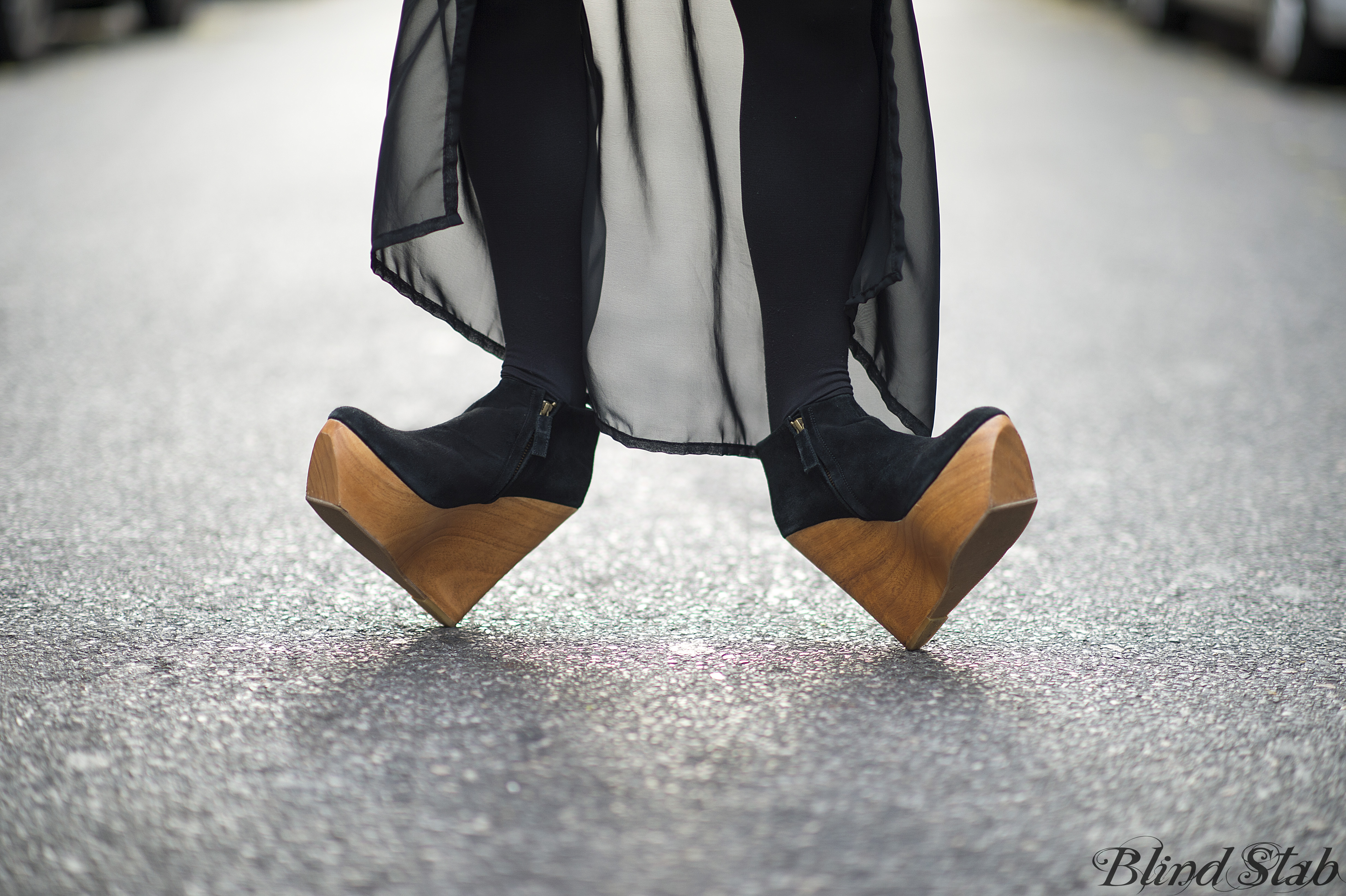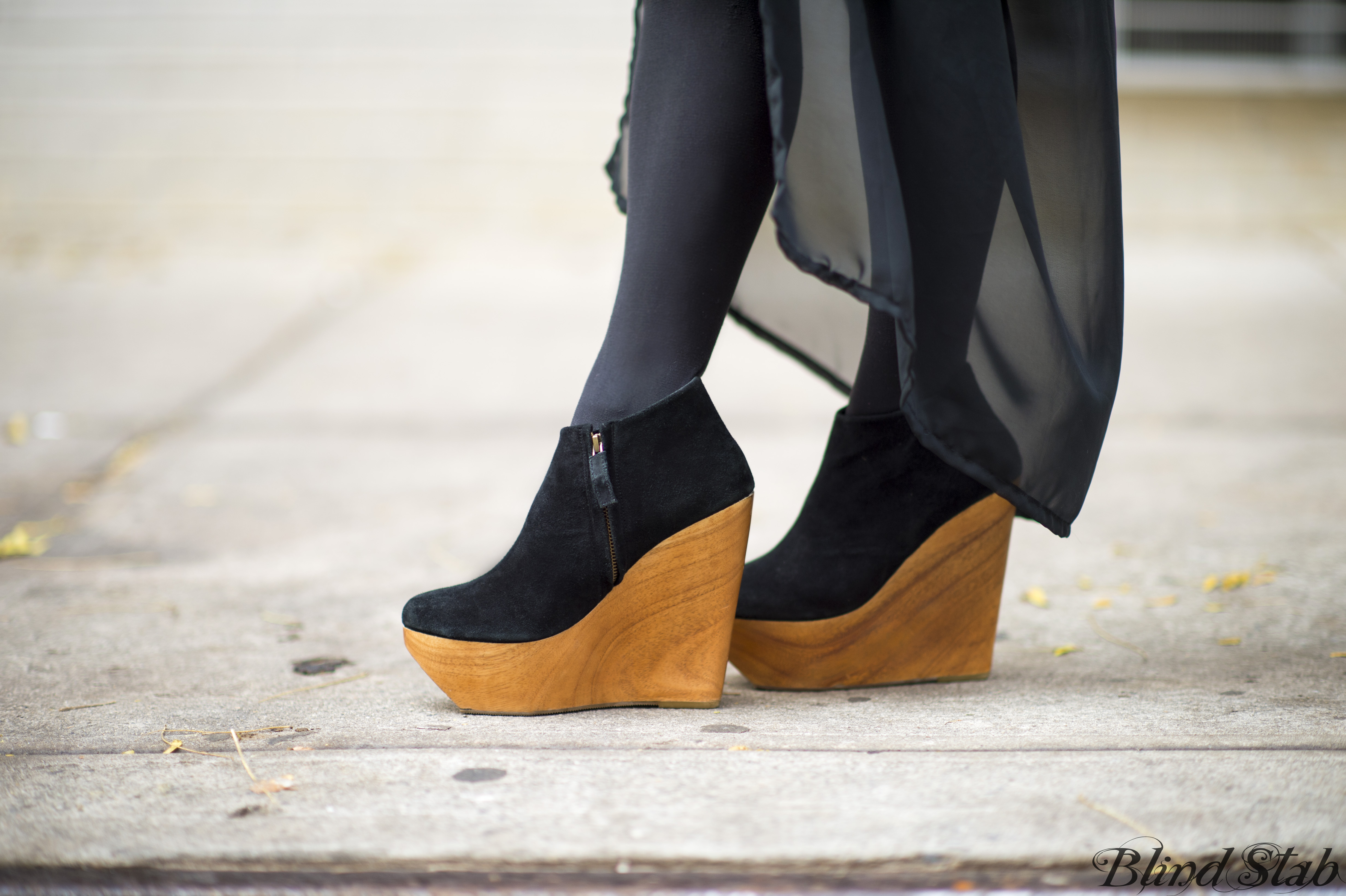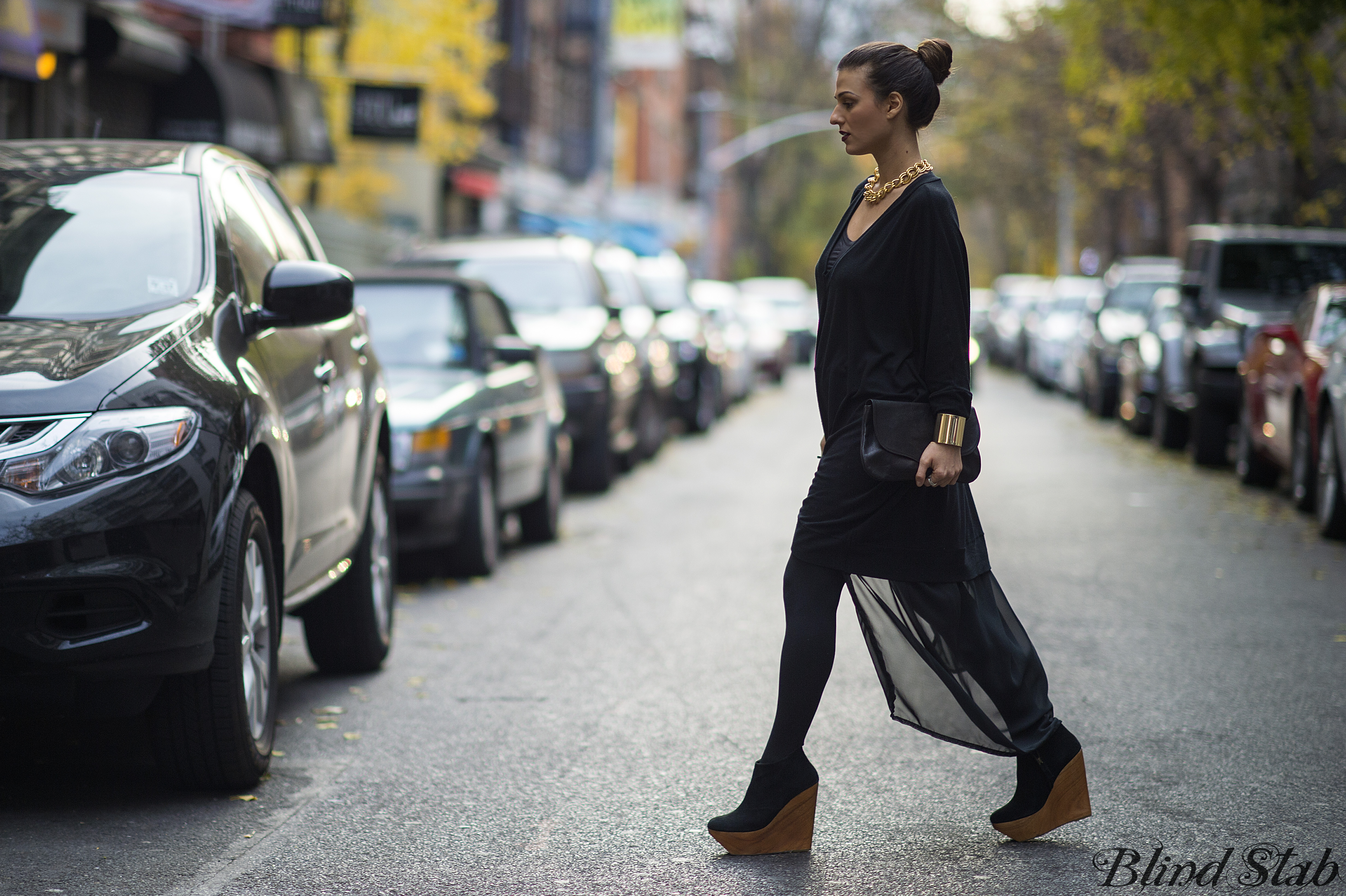 The necklace used to be my mom's. The purse was also hers. I dyed it black when she gave it to me.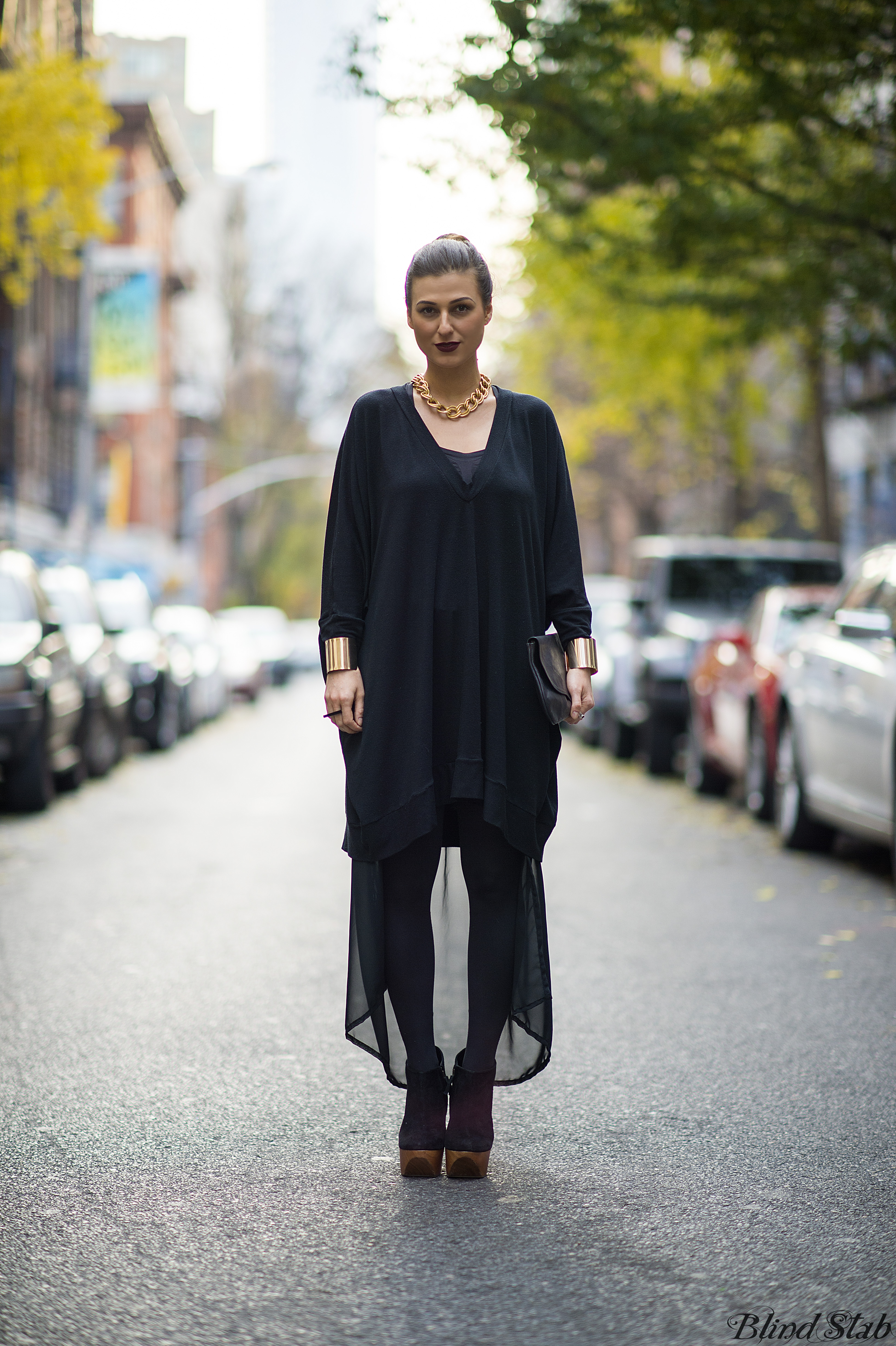 My mom made the sheer half skirt thing I'm wearing. It's such an awesome layering piece.
I'm lucky. My mom is so cool.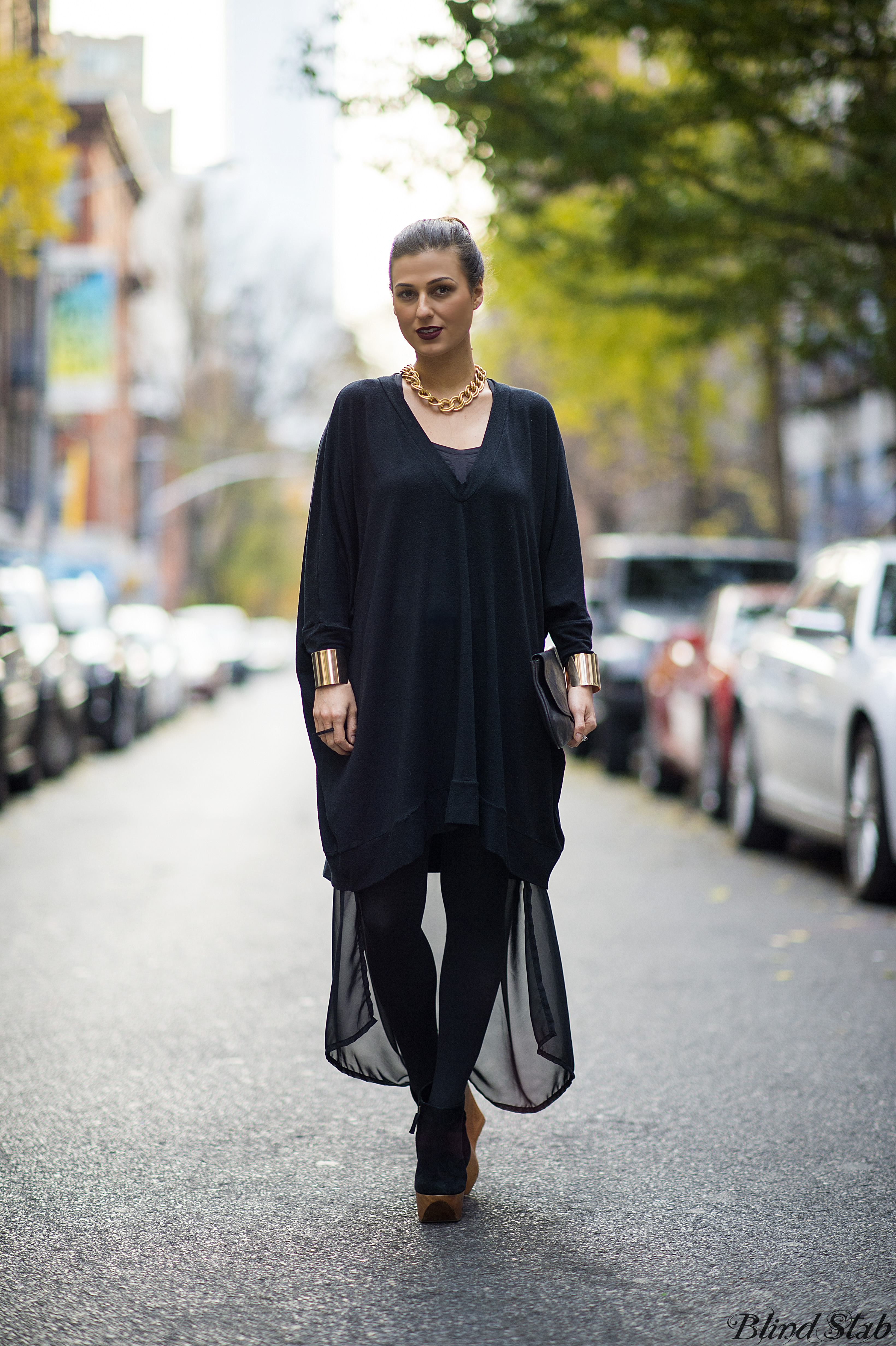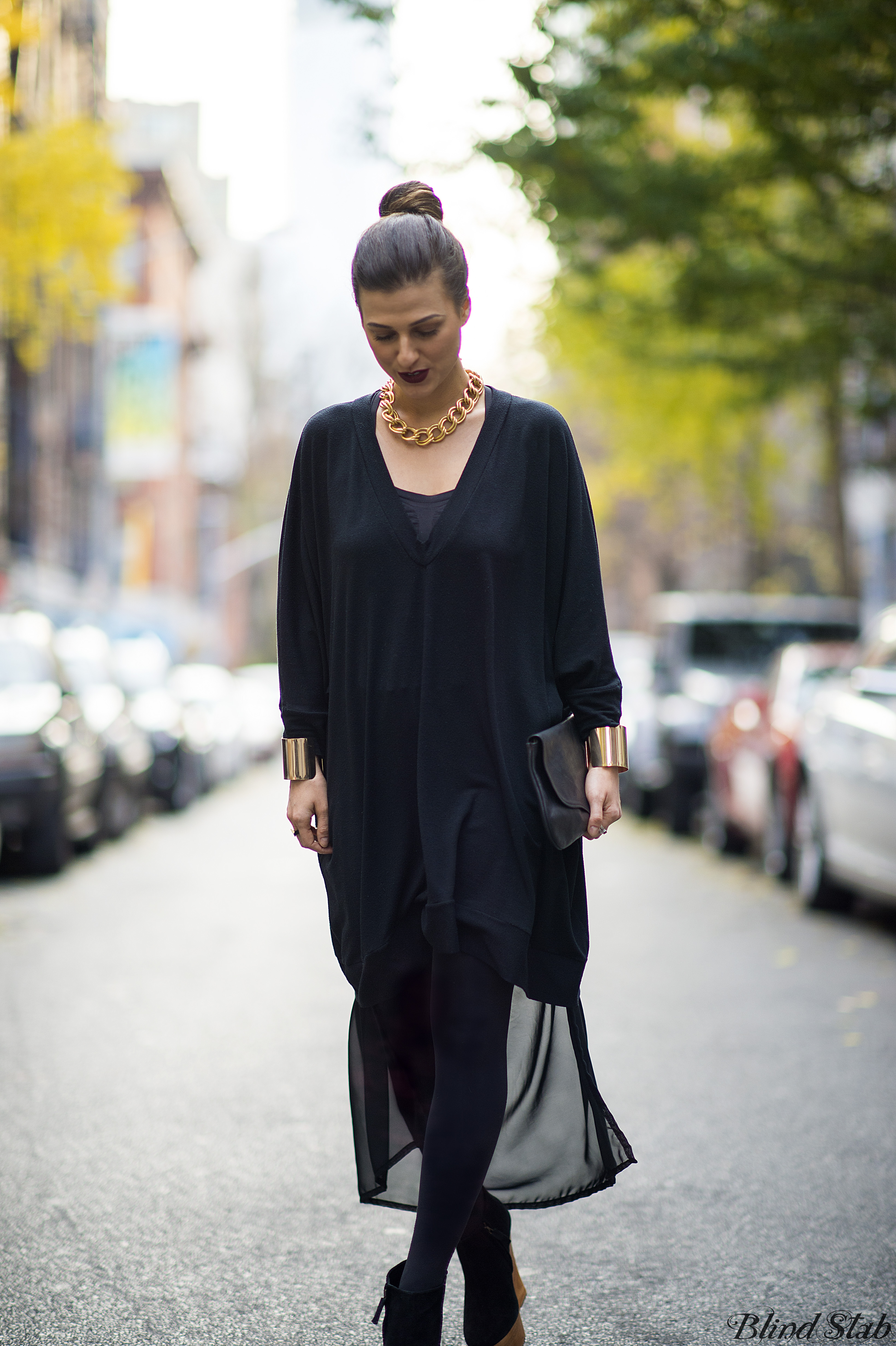 Alright.
To my American readers, enjoy your day of gluten gluttony.
I'm jealous.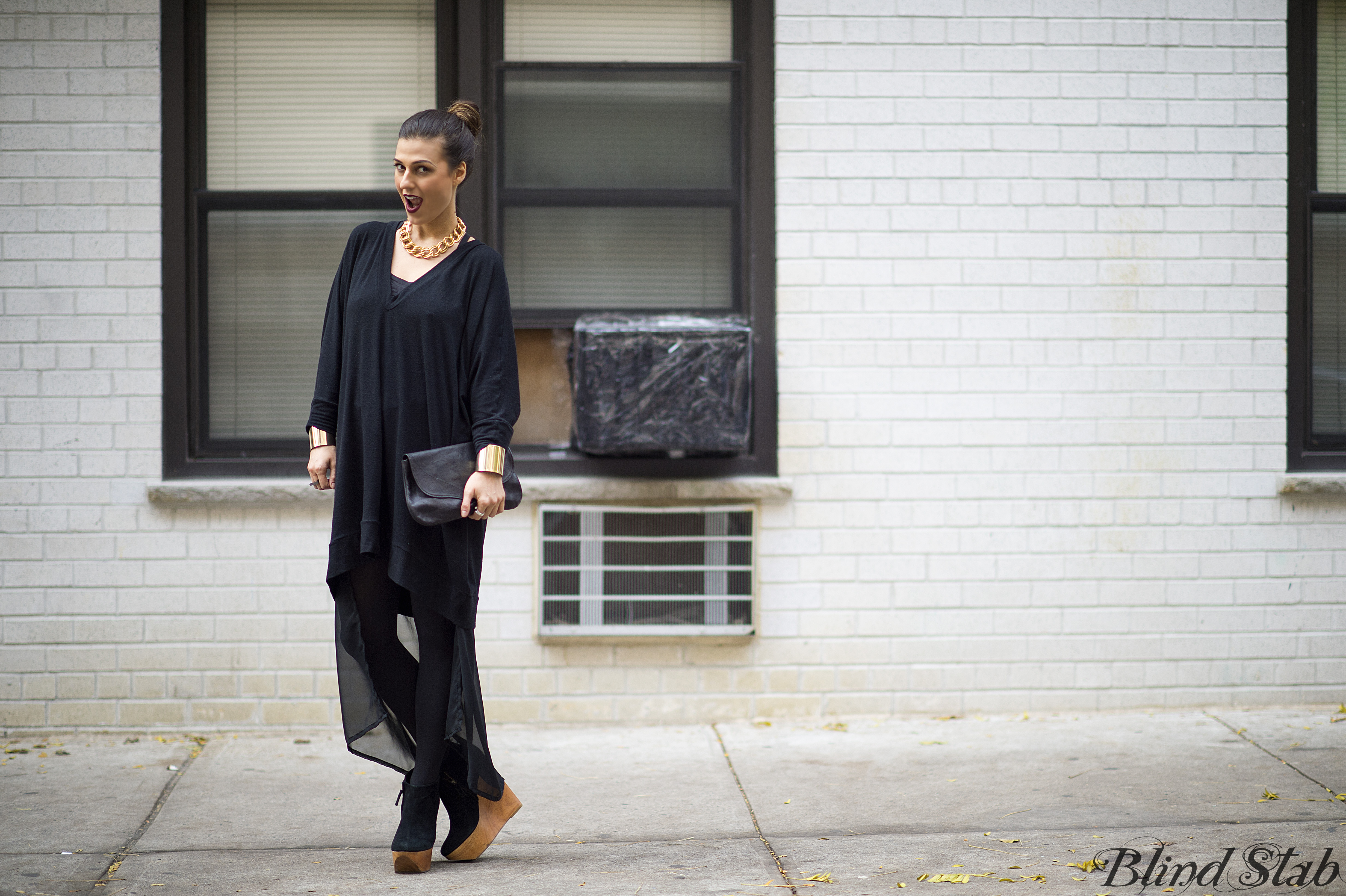 To anyone not with friends or family today, after 12 hours at my parent's house…I'll be jealous.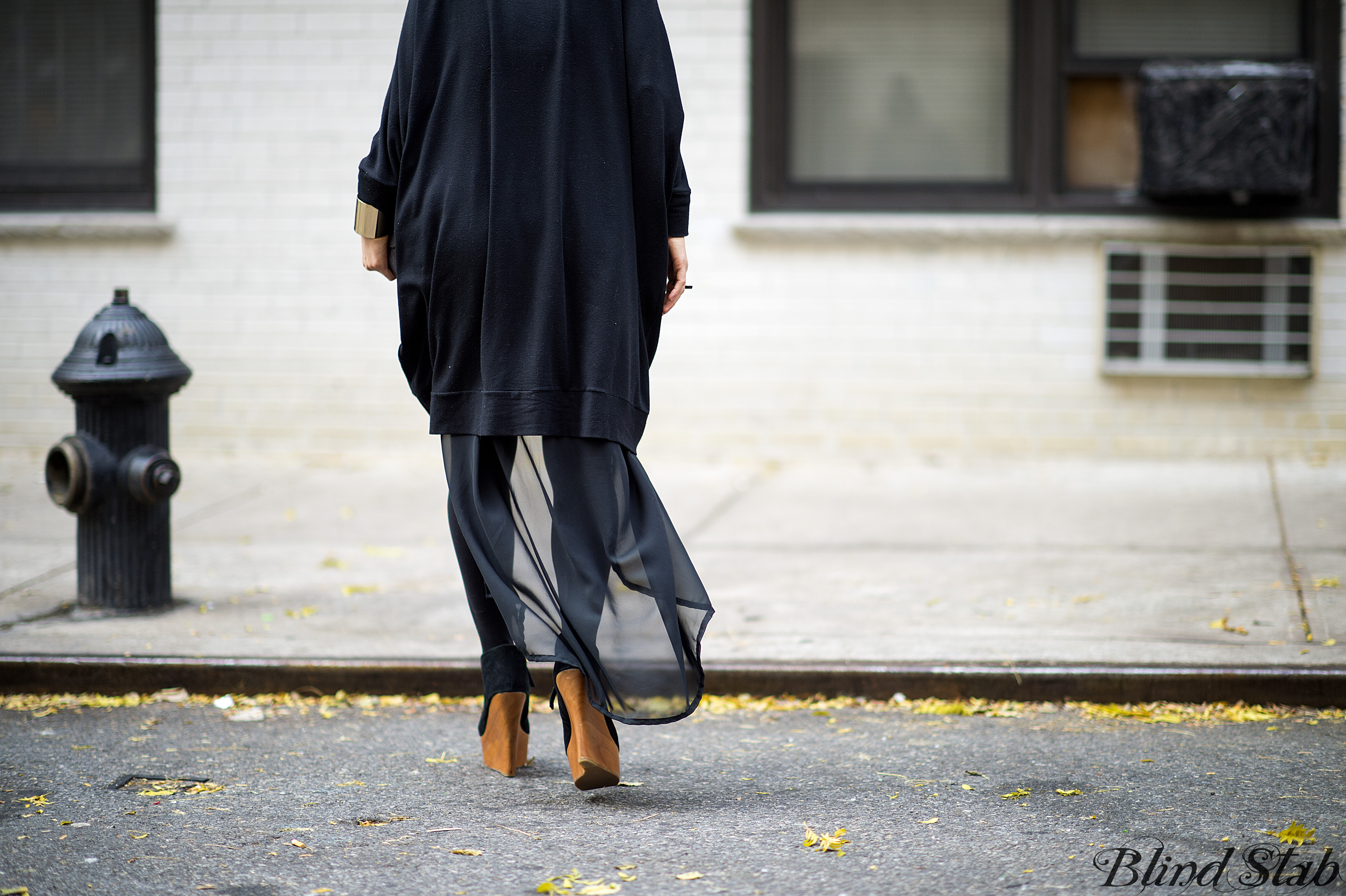 And now, I leave you with my favorite Thanksgiving song. Enjoy!
LATER DUDES XX-DANA
Wearing
Lipstick : MAC Diva / Top : Babooshka / Tights : American Apparel / Sheer Skirt : My mom made it for me / Cuffs : Asos / Necklace and Clutch : My mom's / Wedges : Maurie & Eve
Photography : Adam Katz Sinding

Follow Hotpants