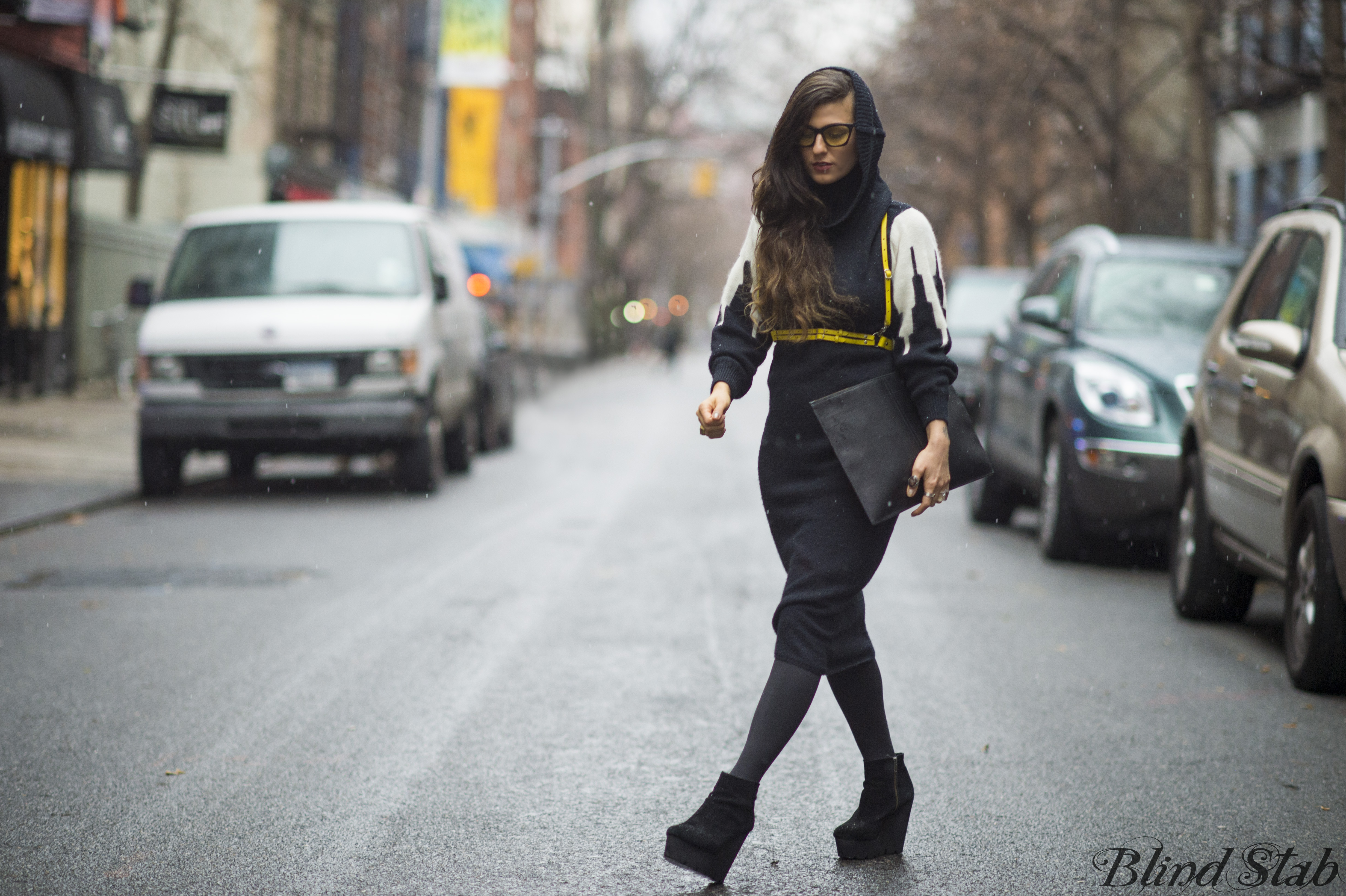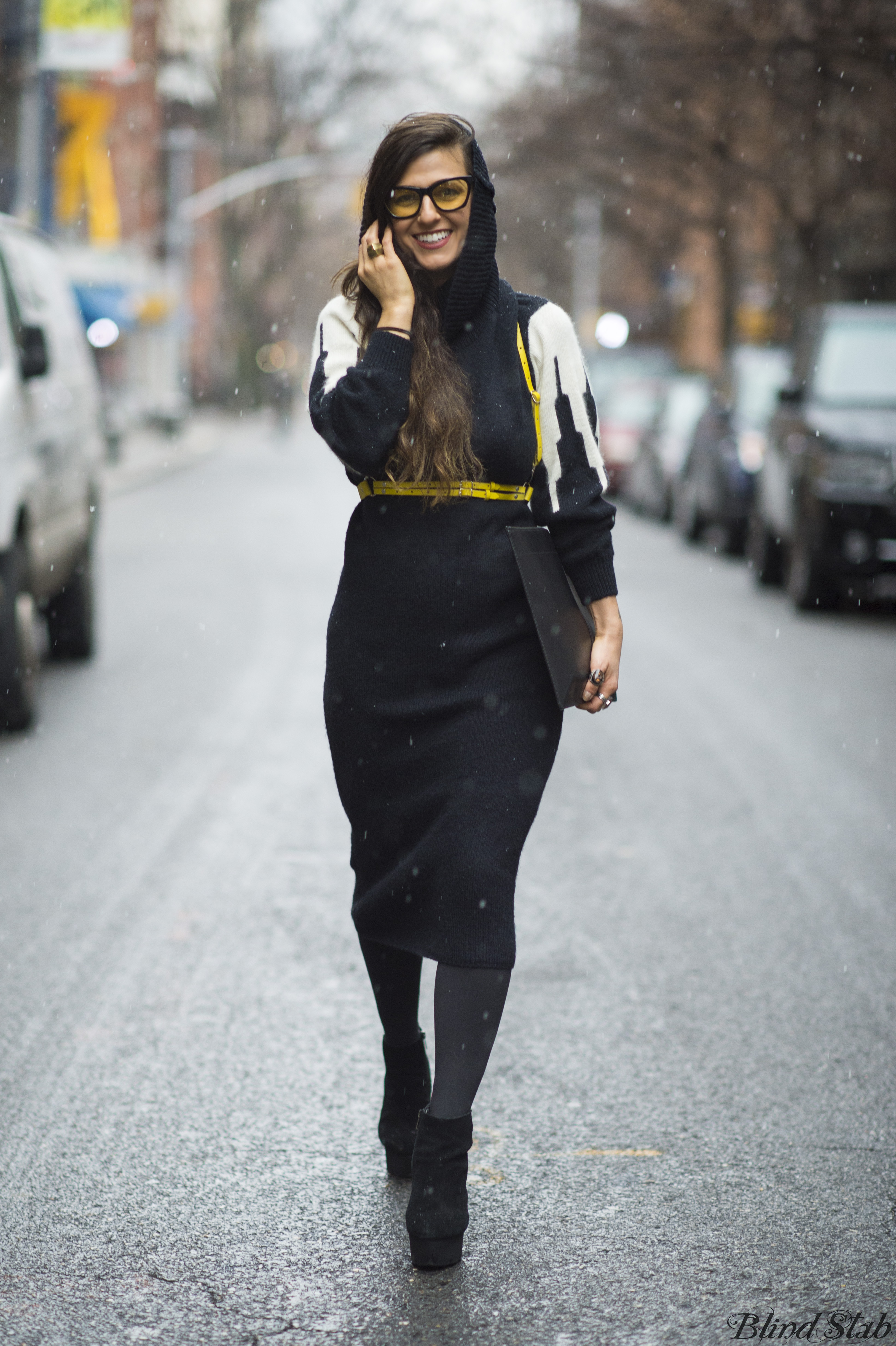 I'M FINALLY DRESSED APPROPRIATELY FOR DECEMBER IN NEW YORK!!!!!
Although these glasses make me look like I'm one of those outdoorsy REI guys who give the metal sign and say "Right on bro," as they jump out of a plane.
…or Guy Fieri.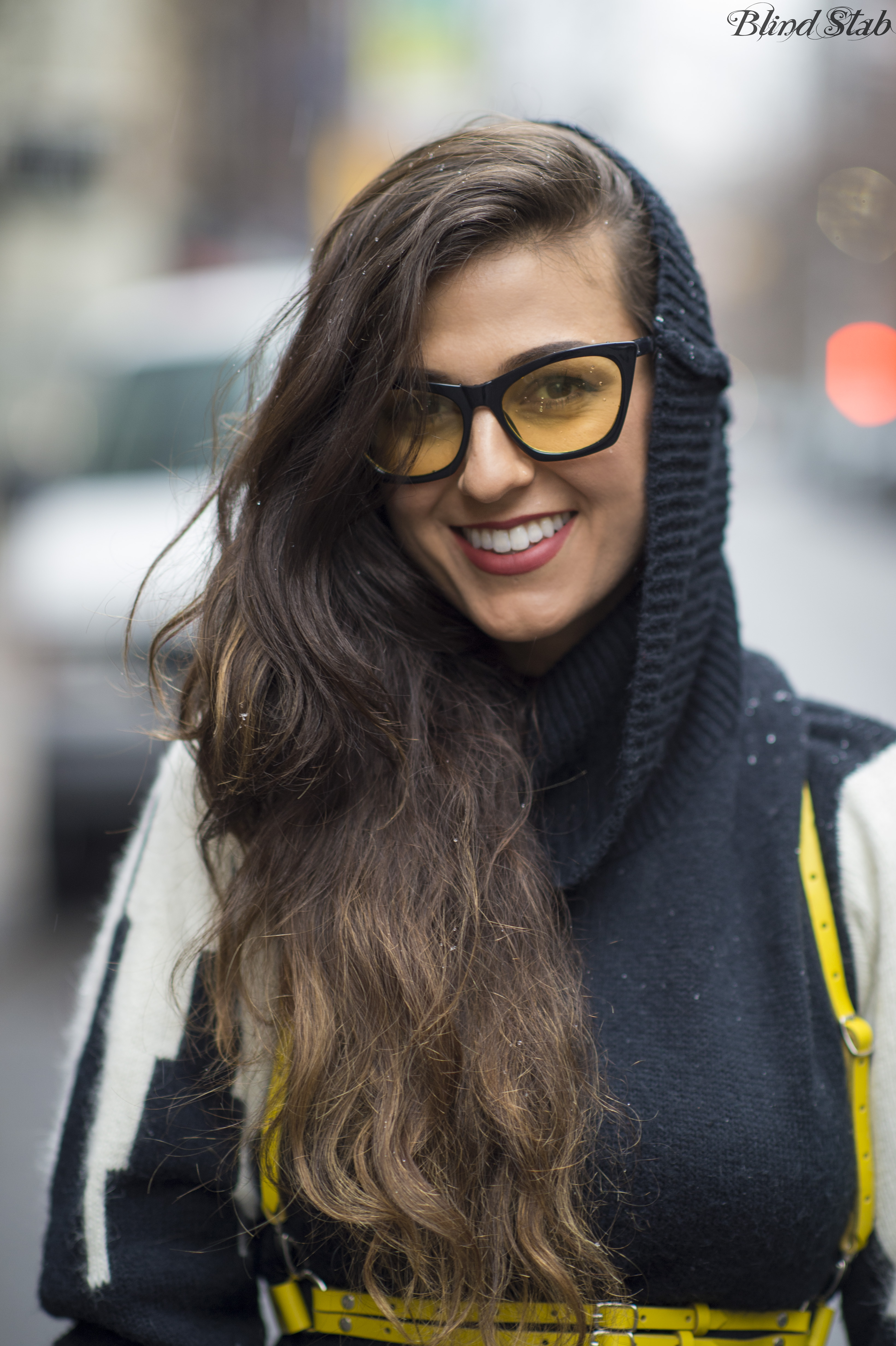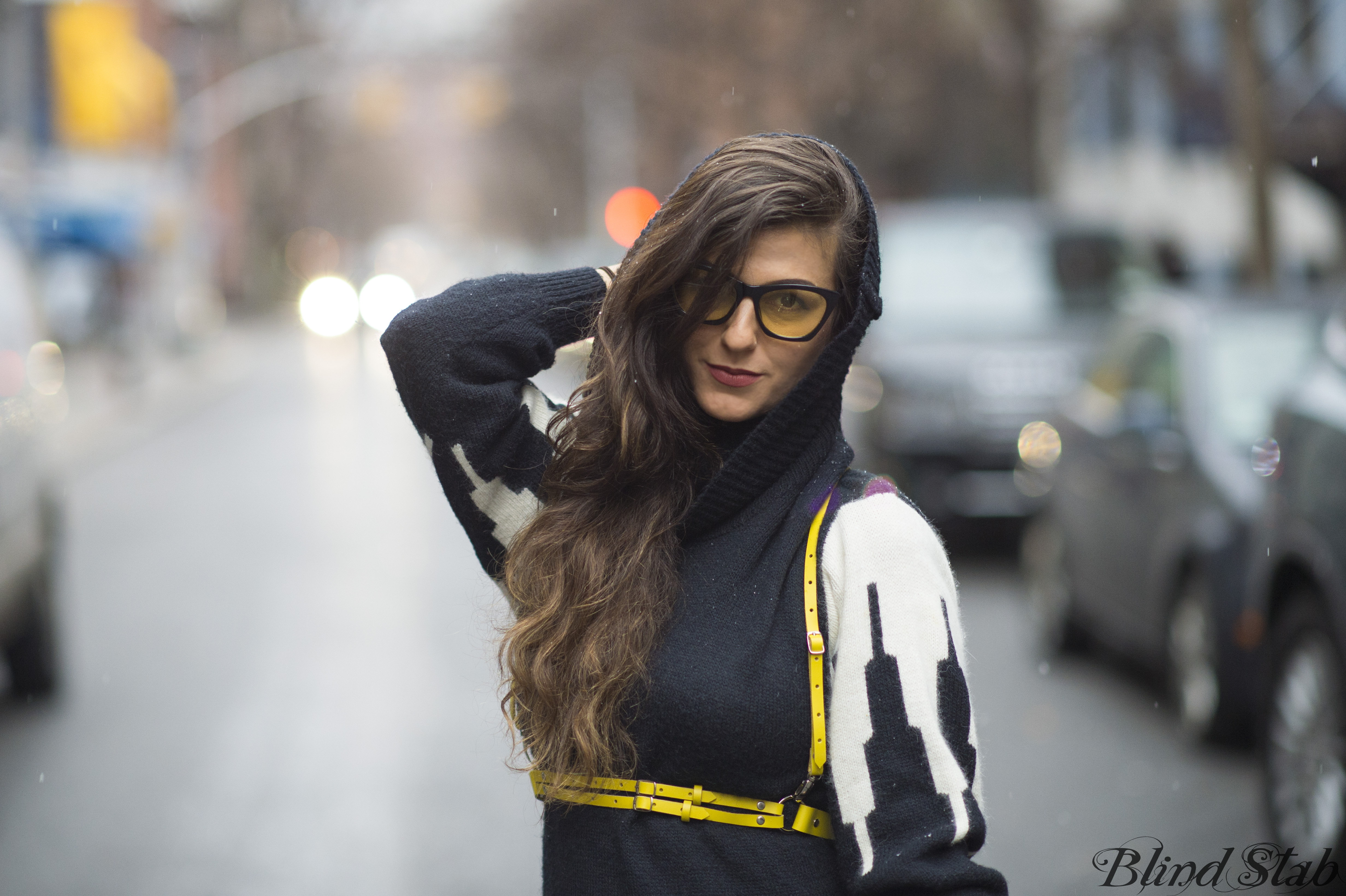 This cowl neck dress is vintage. I can't get over how cool the sleeves are.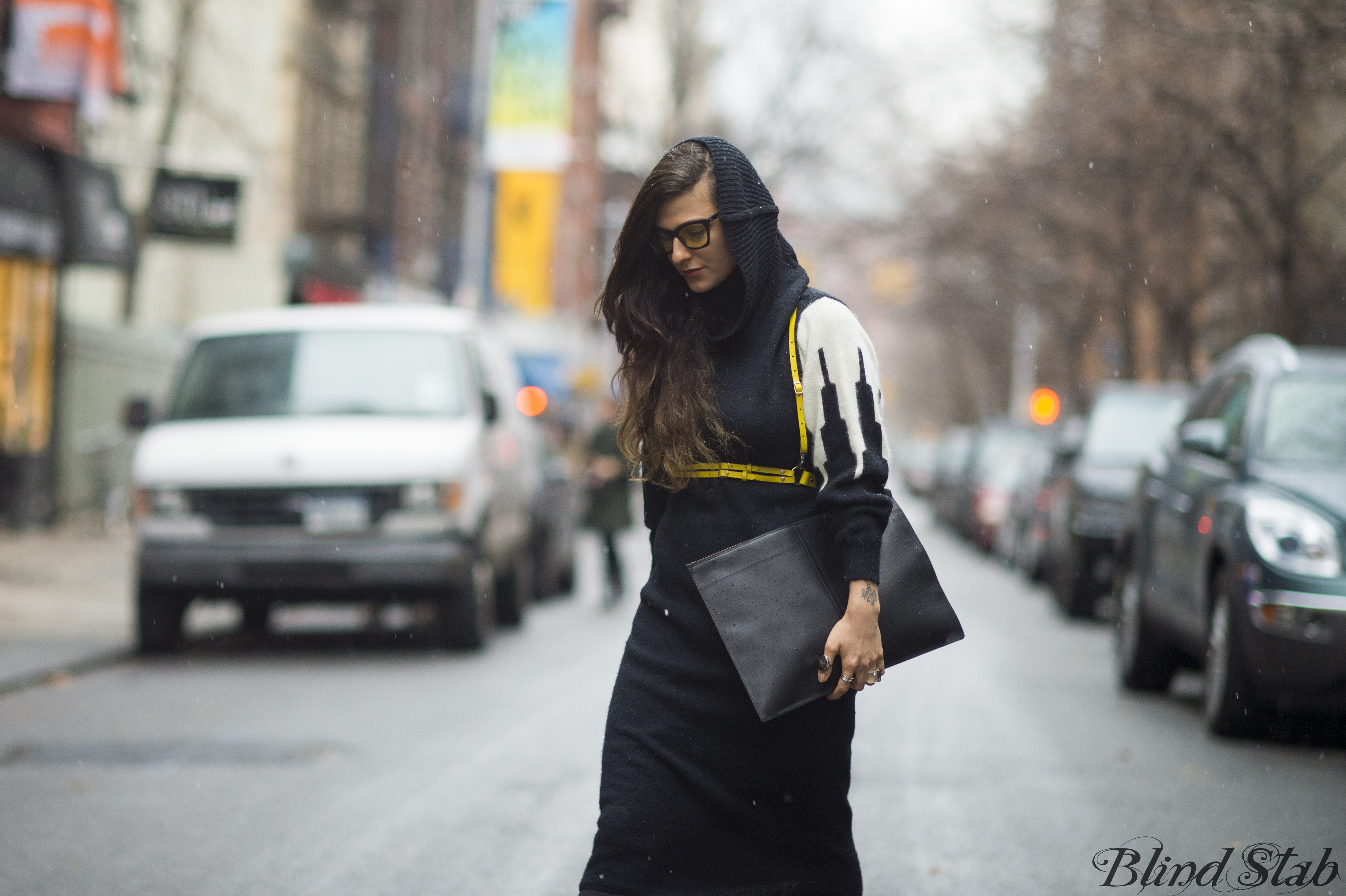 It's The Empire State Building…right????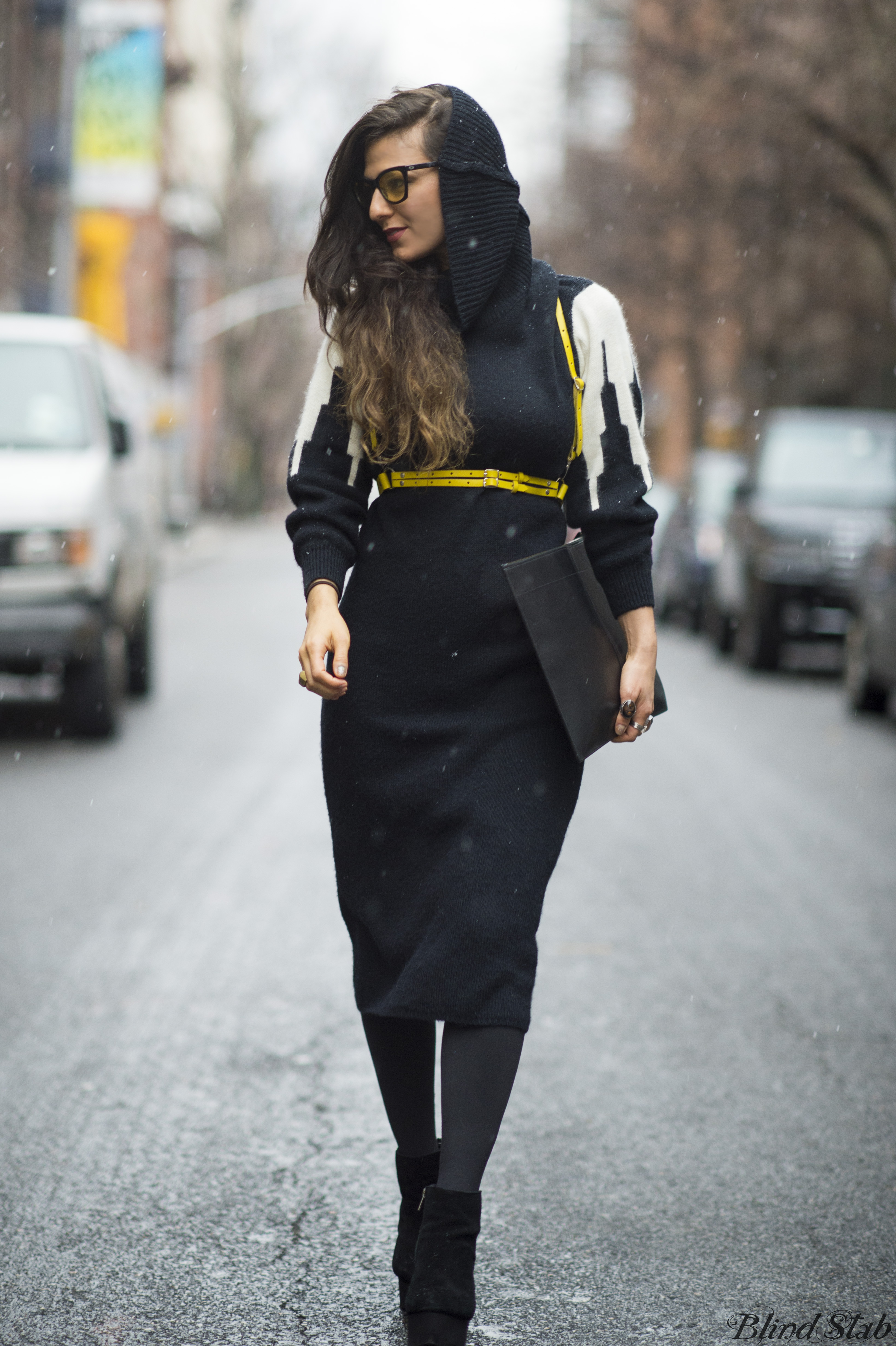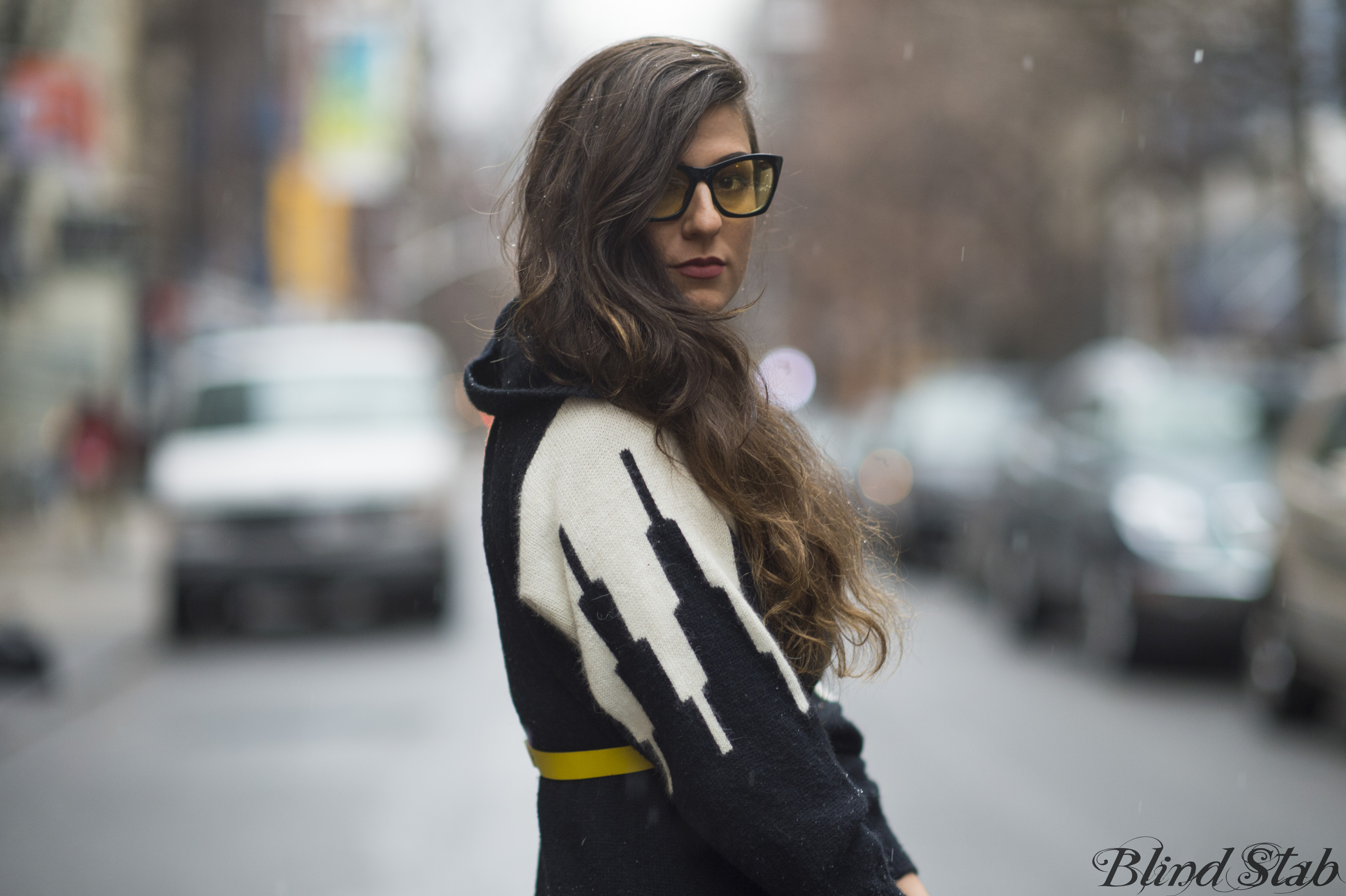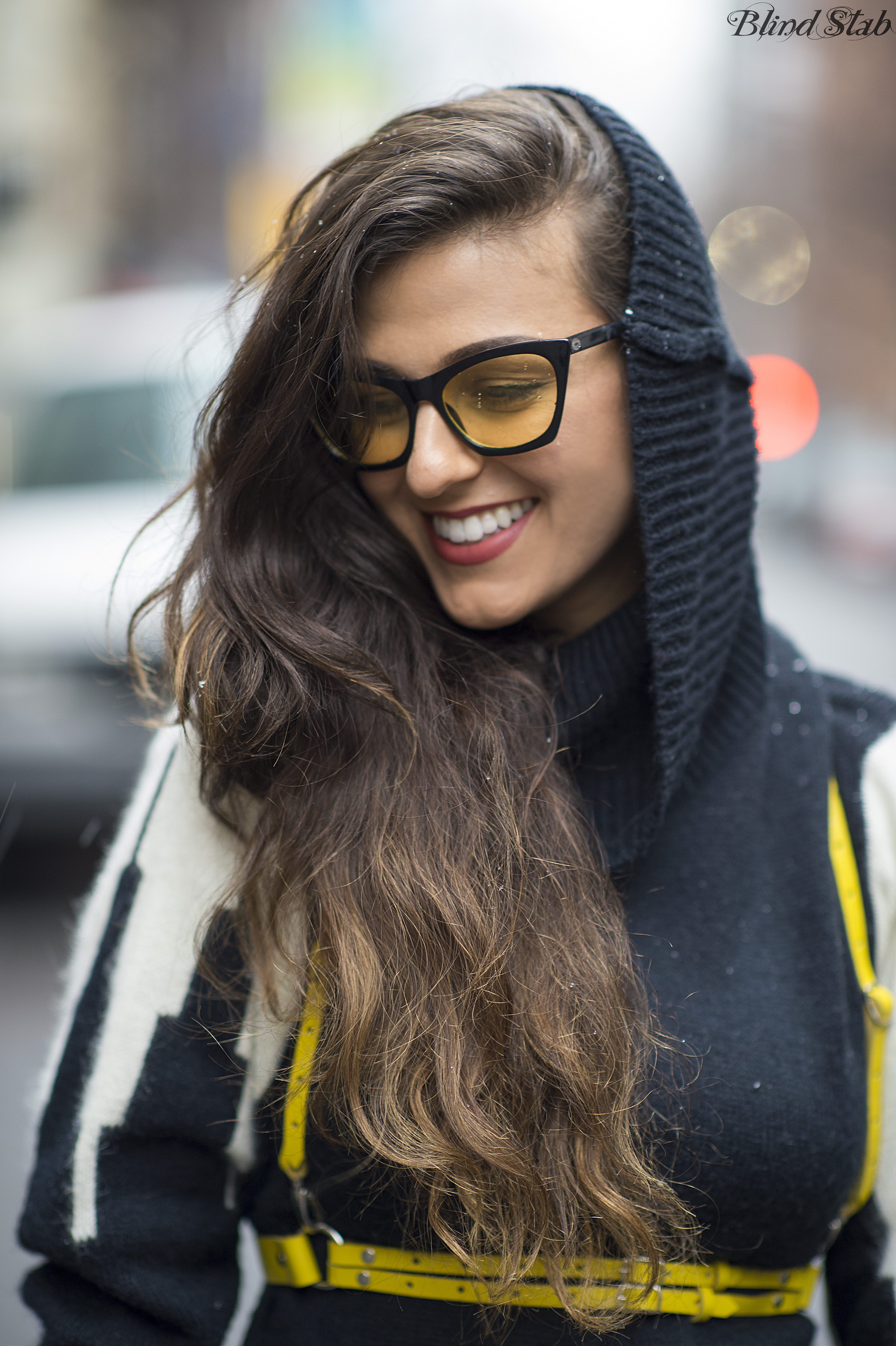 Remember this harness from summer??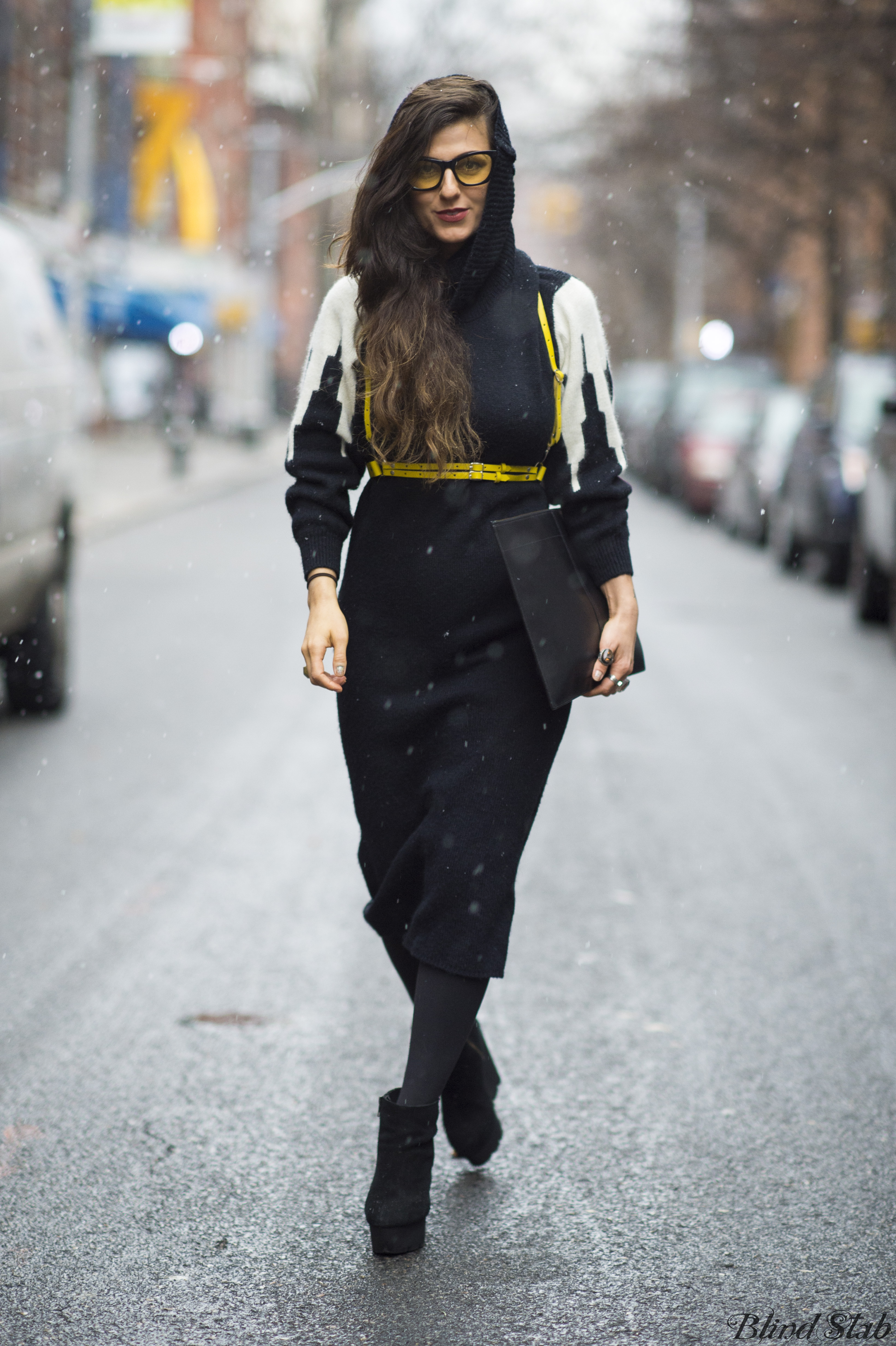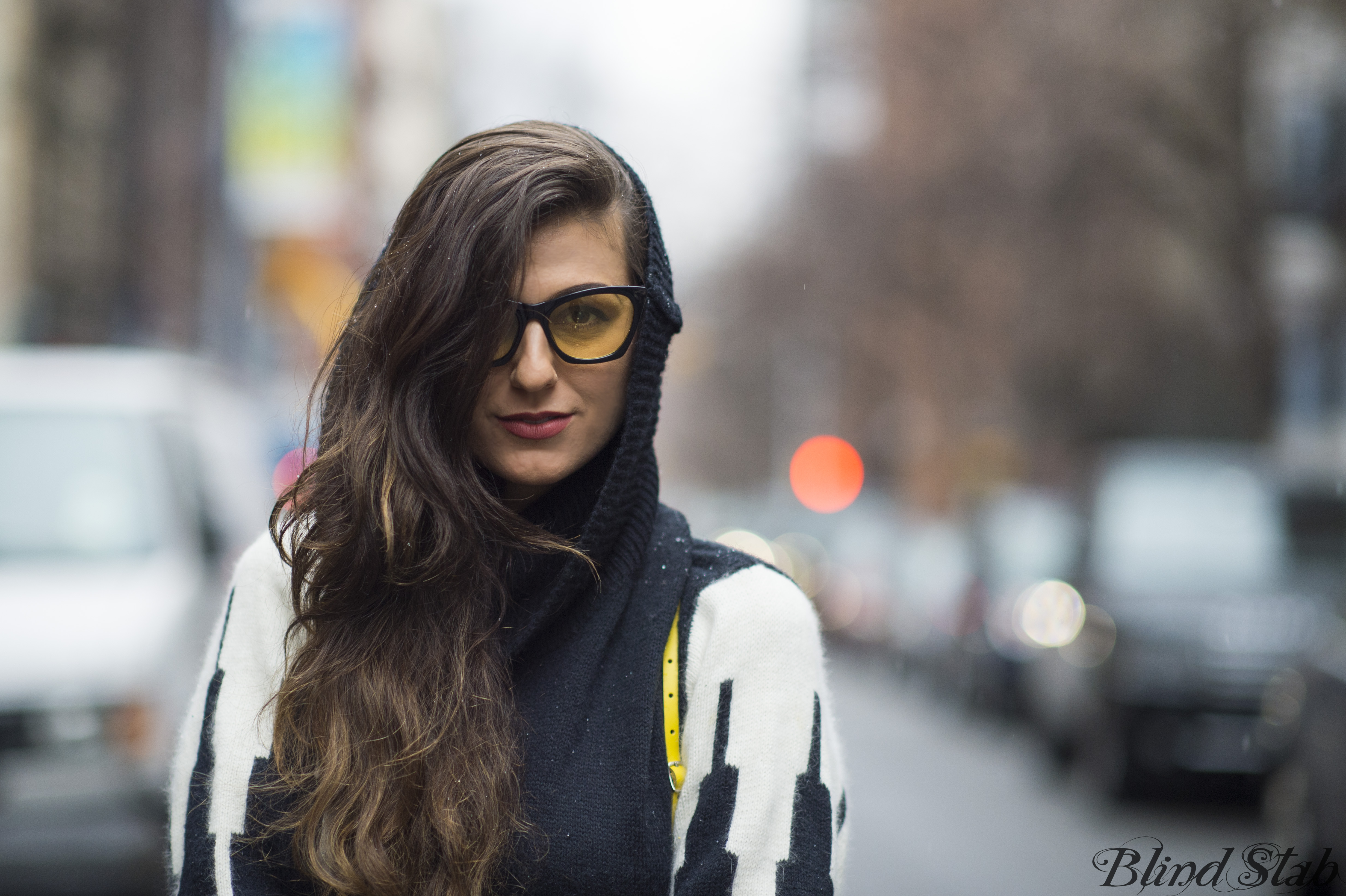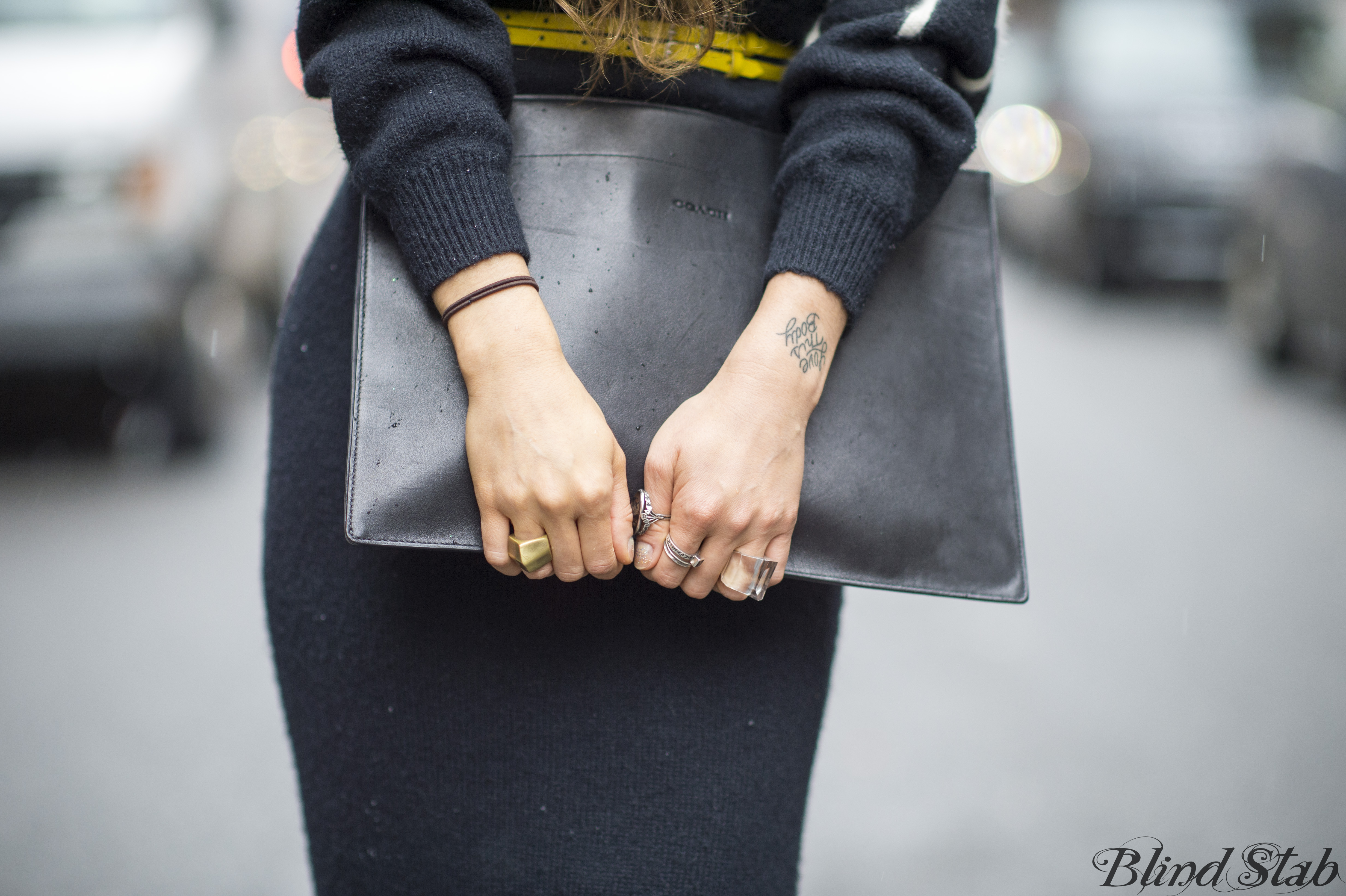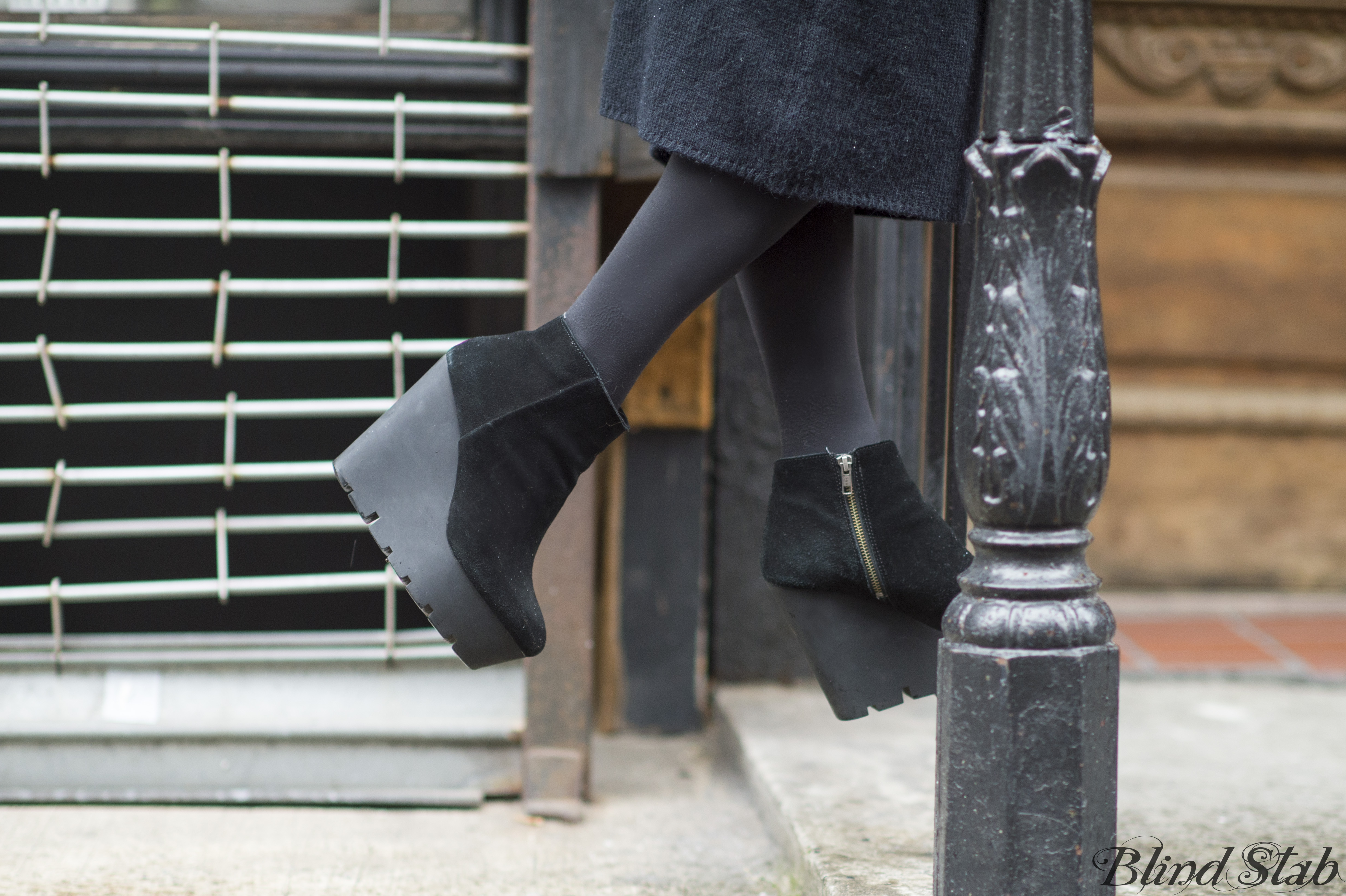 Alright.
I hope you all had a wonderful Christmas/Chanukah/Kwanzaa/Atheist Day Off.
I'm off work all week. WINNING.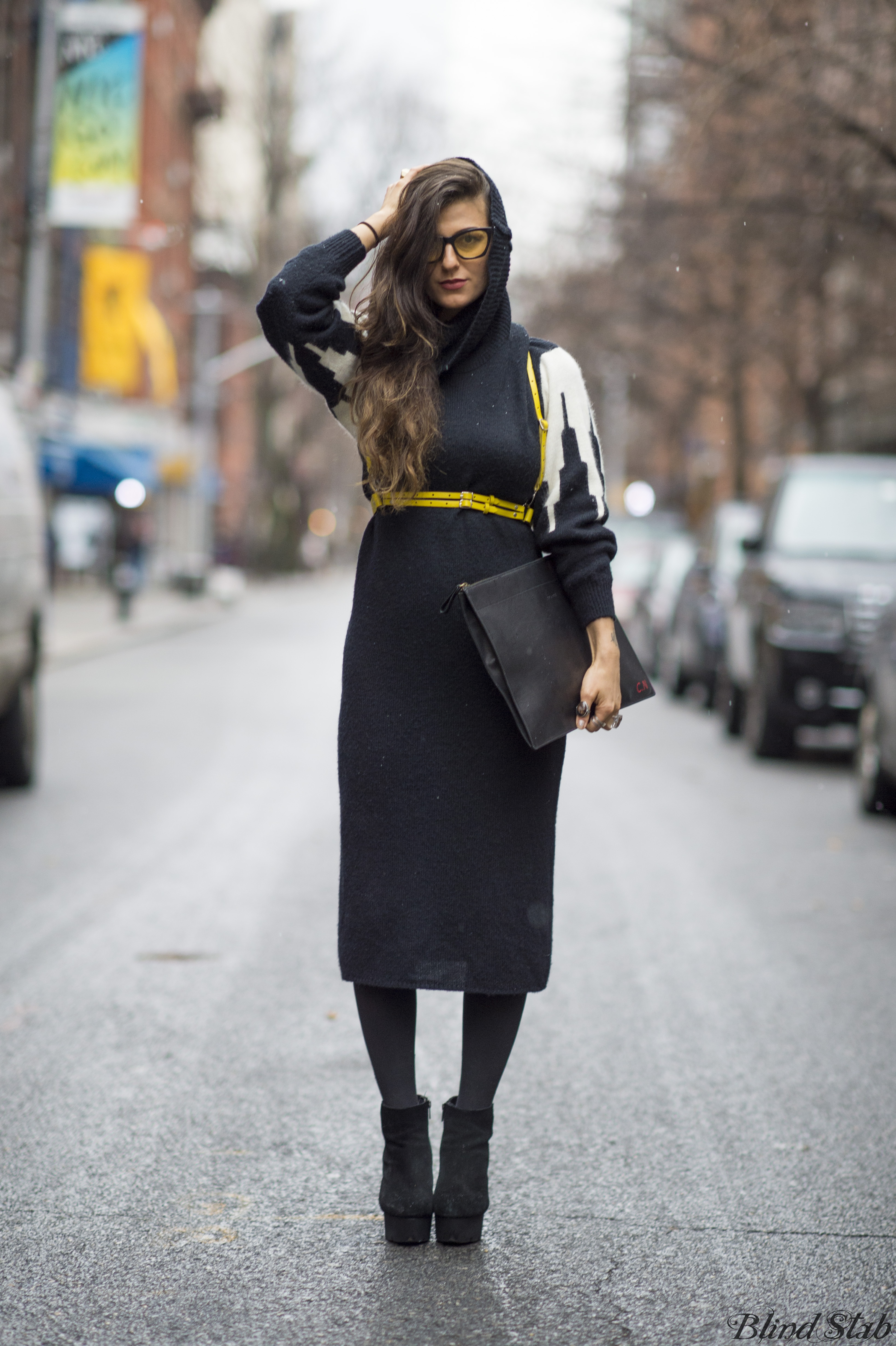 LATER DUDES XX-DANA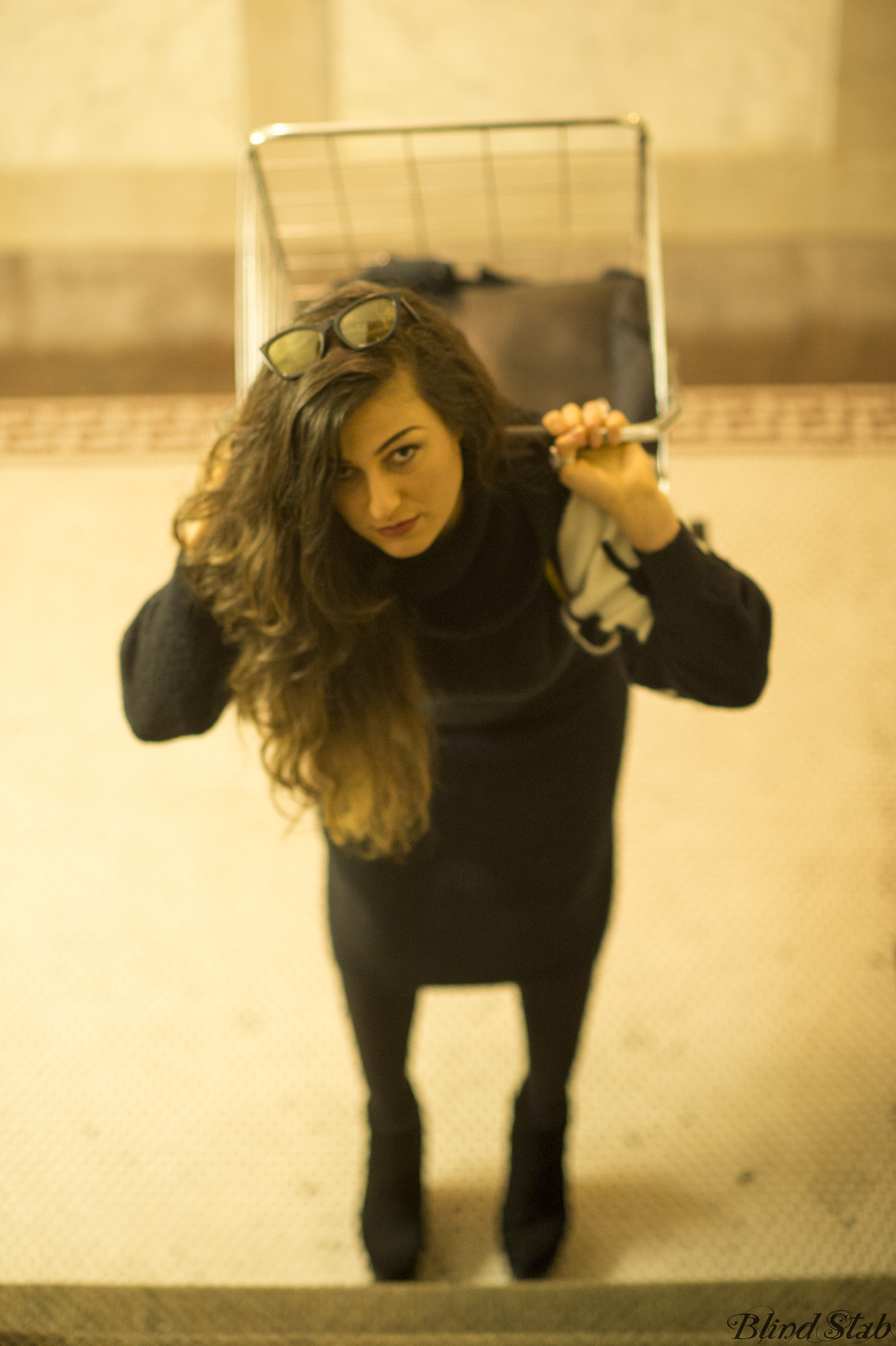 (yeah…2 videos…bite me)
Wearing
Lipstick : MAC Retro / Dress : Vintage Christina Grant  / Harness : Zana Bayne Leather / Shoes : Cheap Monday / Clutch : Coach / Glasses : Steve Madden
Photography : Adam Katz Sinding
________________________________________
Follow Hotpants