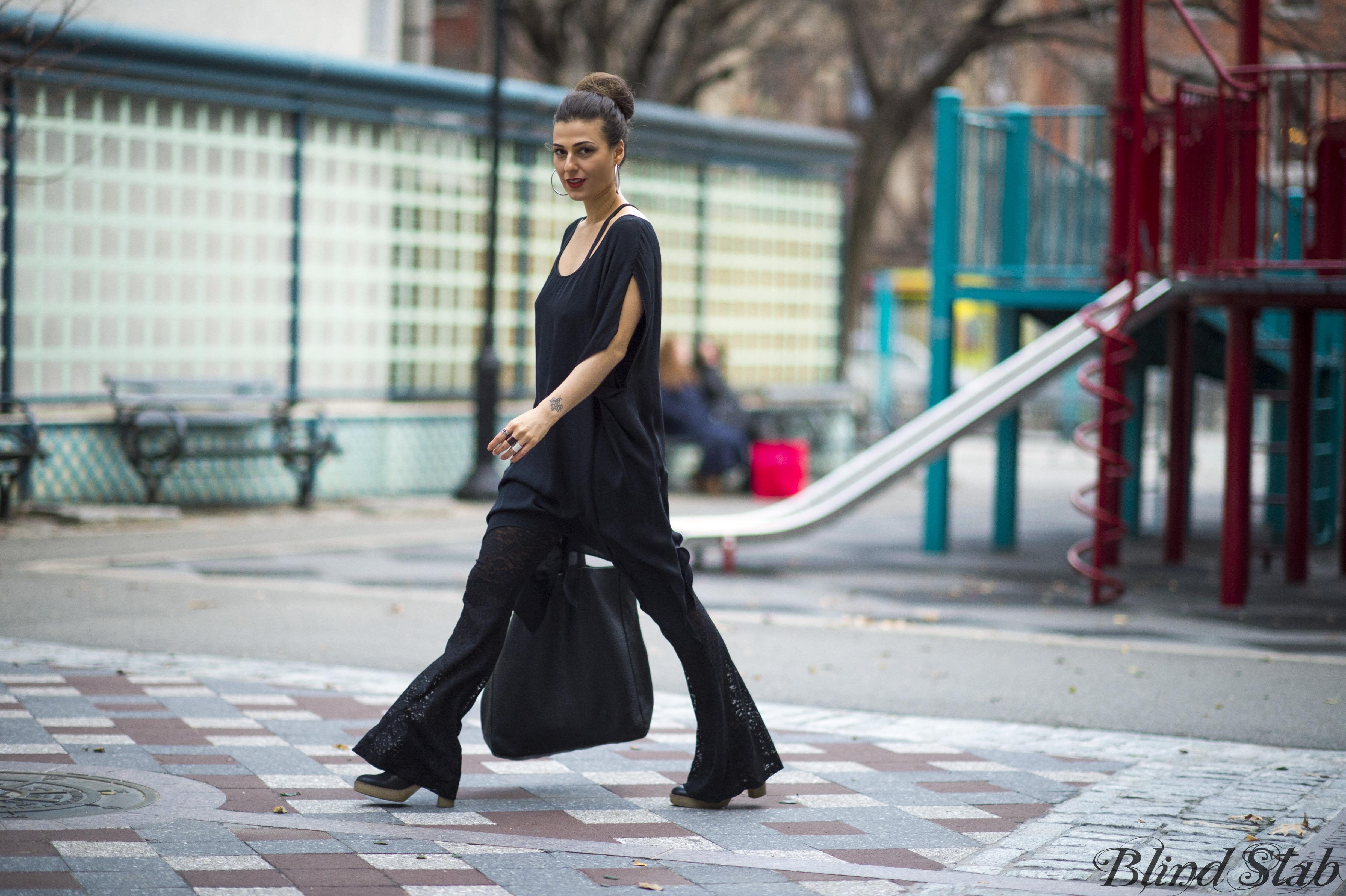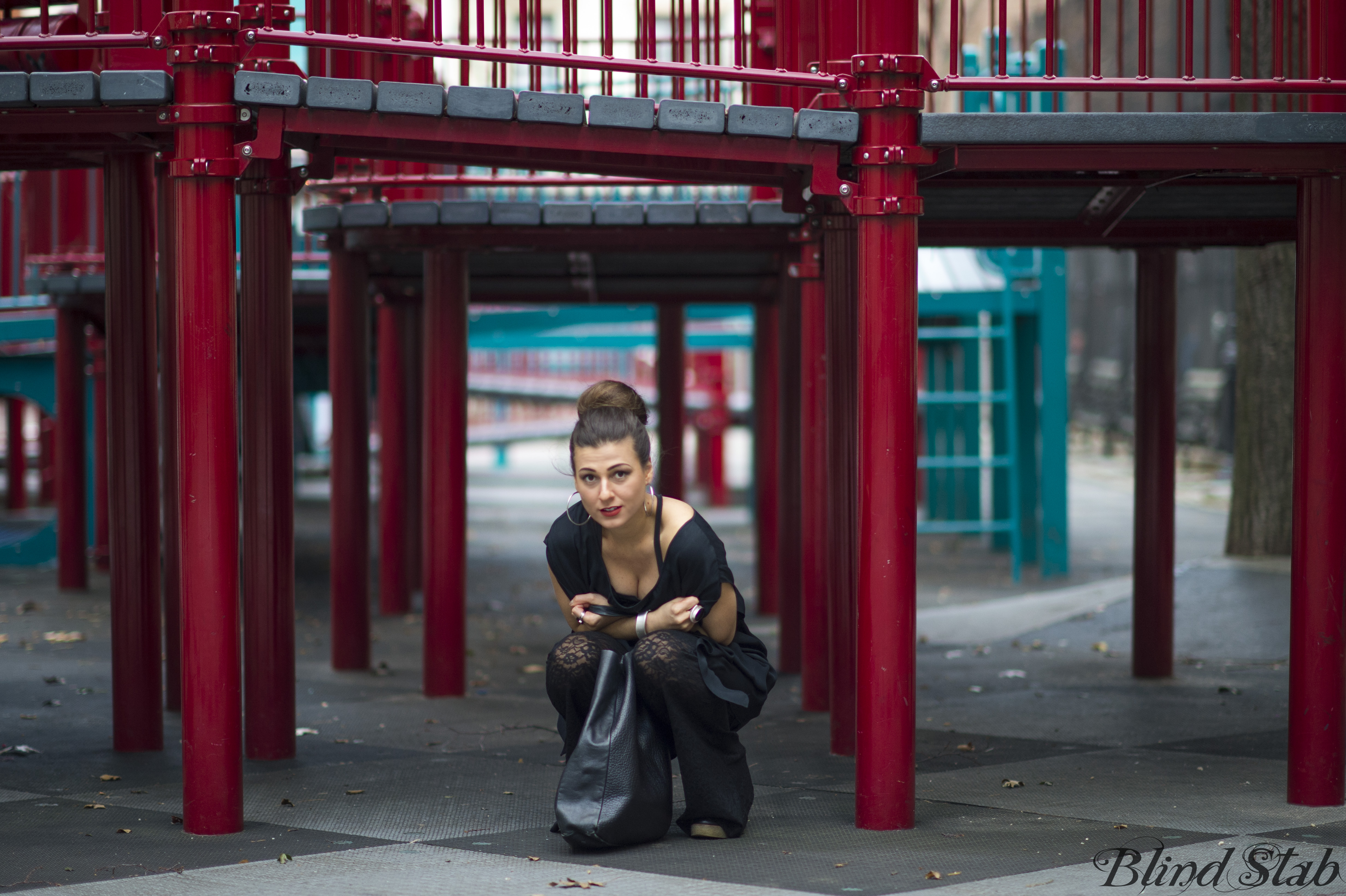 No I'm not peeing!
I'm hiding from the wind.
…just watch the video…
I normally post my videos at the end.
But seriously, you need to know what an idiot I am BEFORE you see the photos so they make sense to you.
Otherwise it just looks like I was having a boob cramp.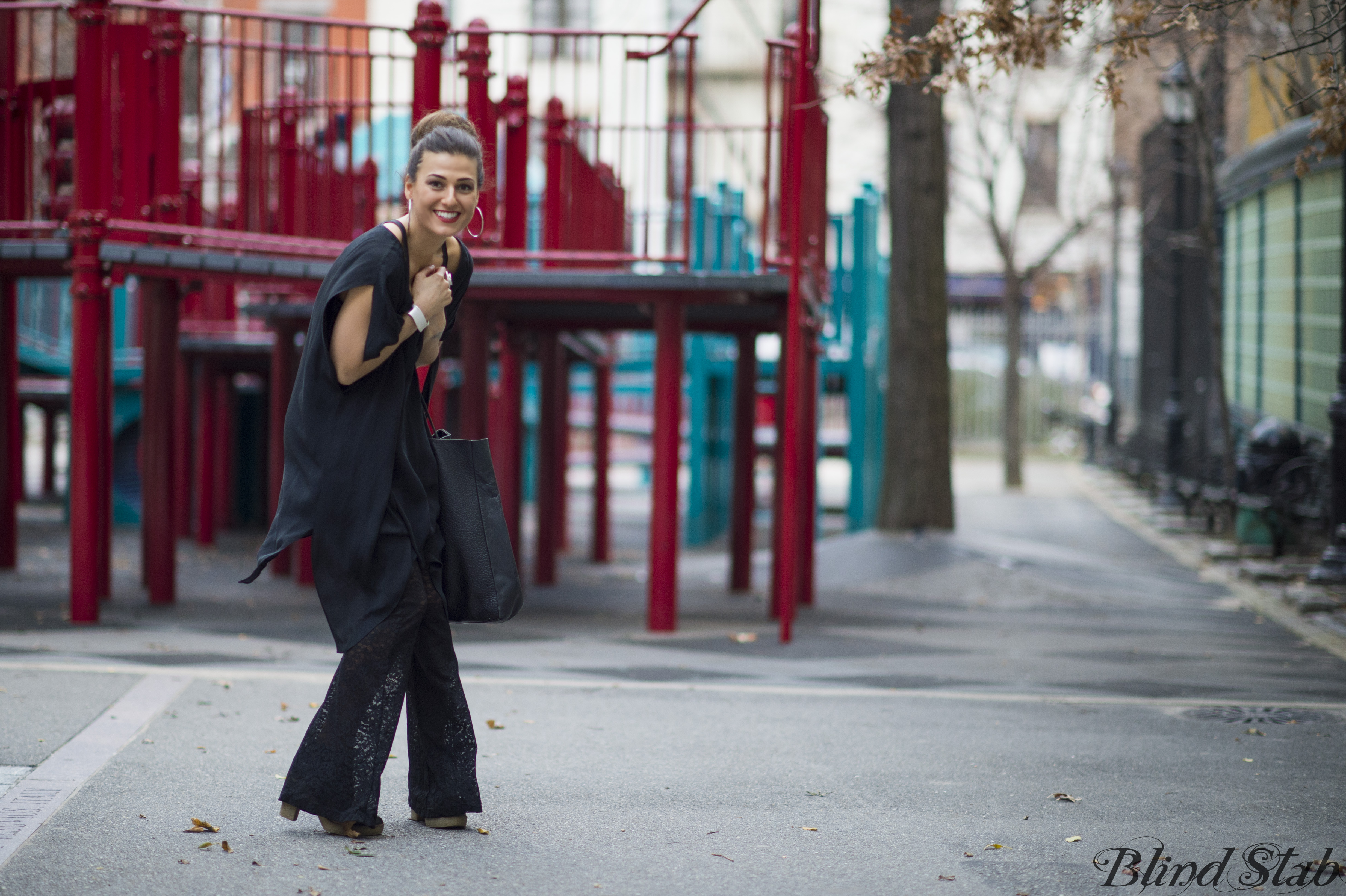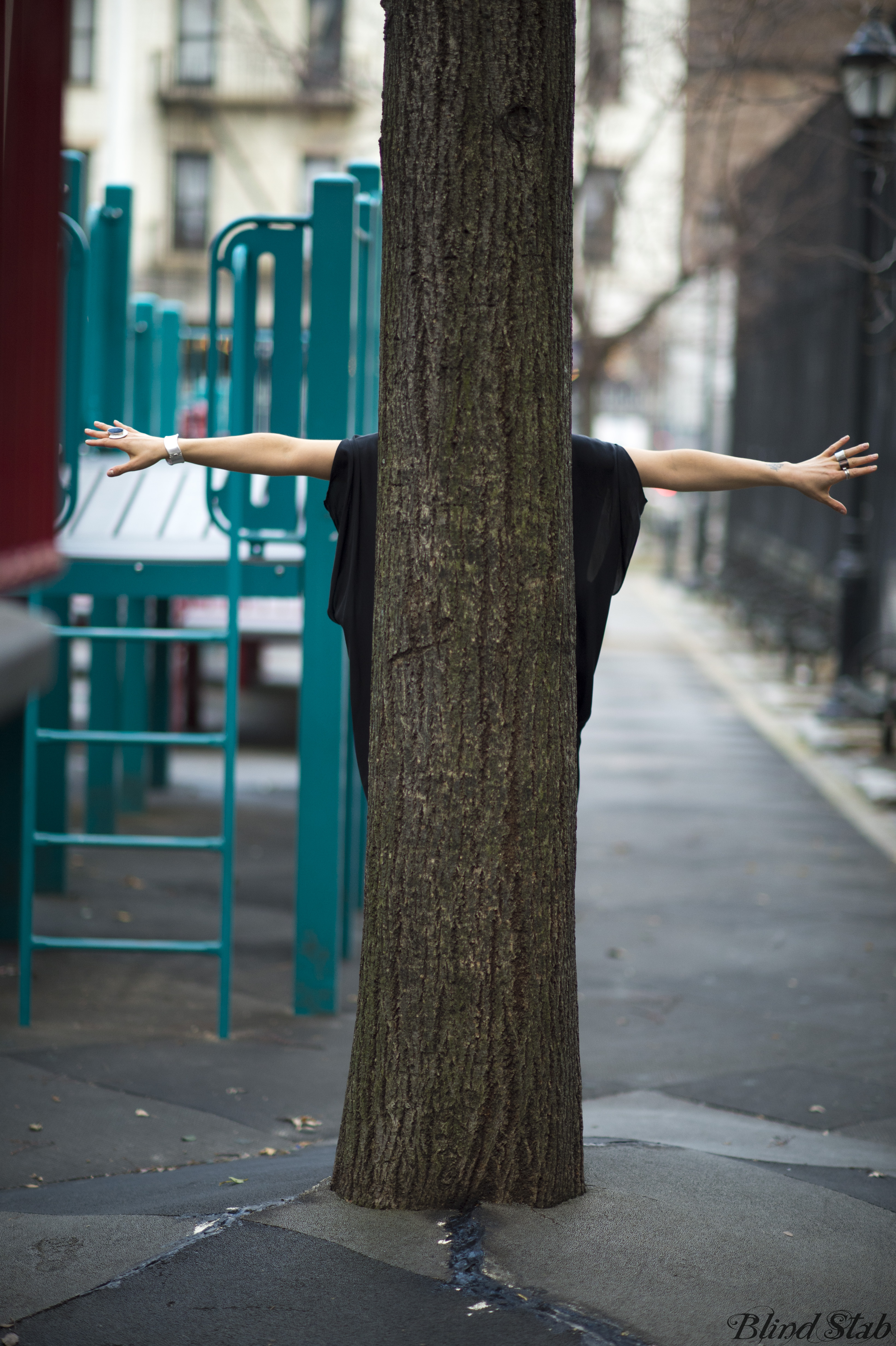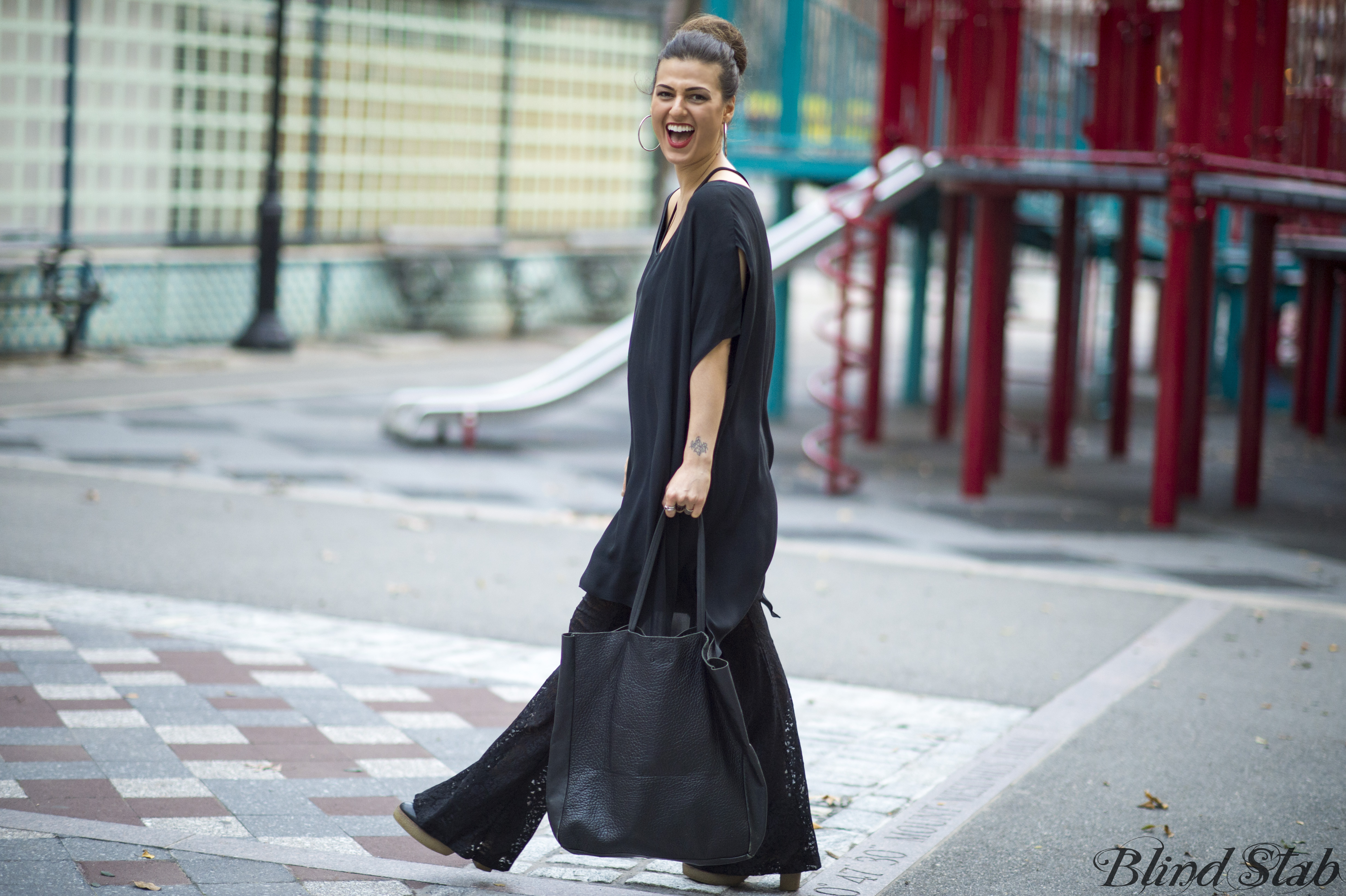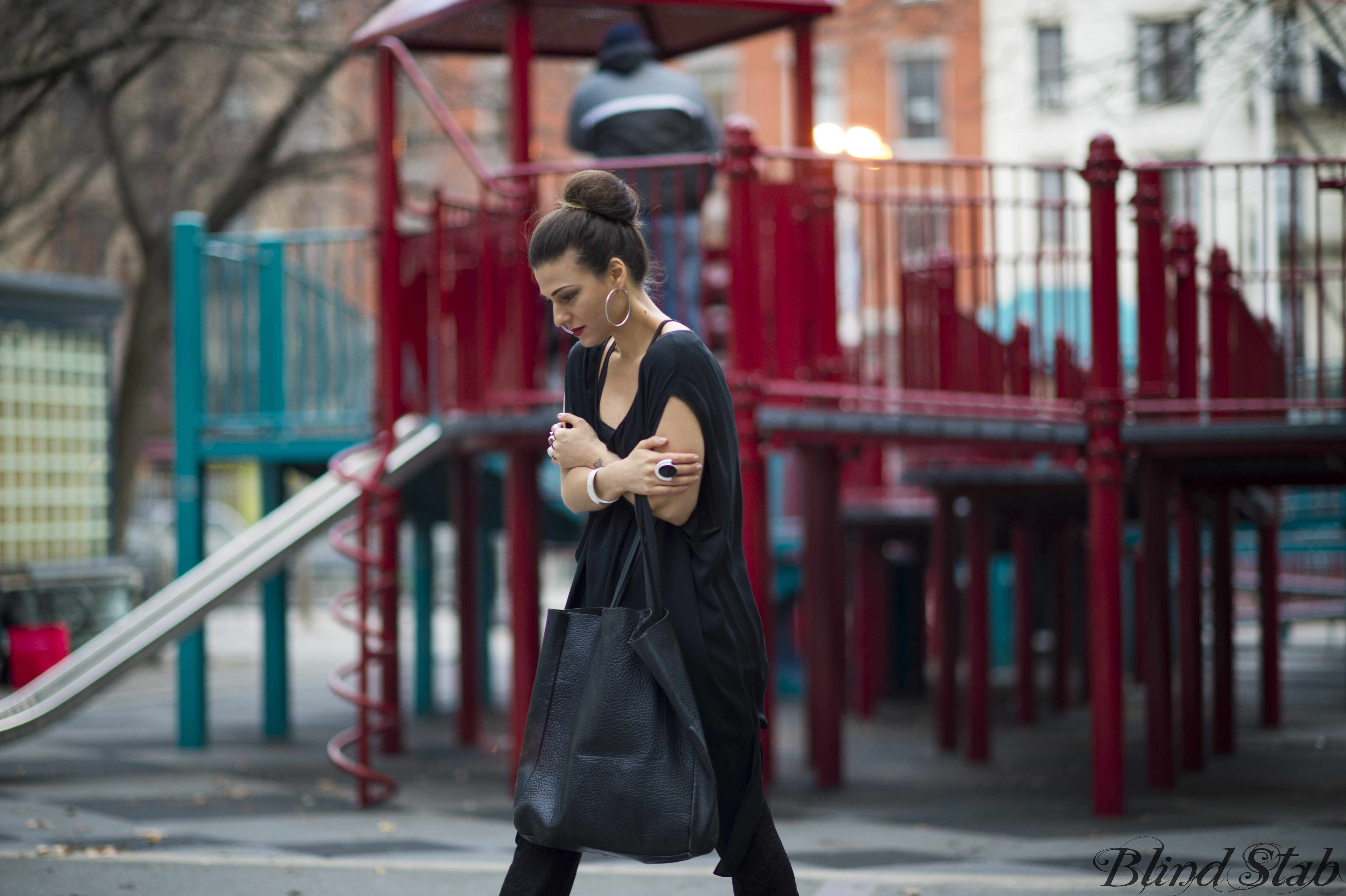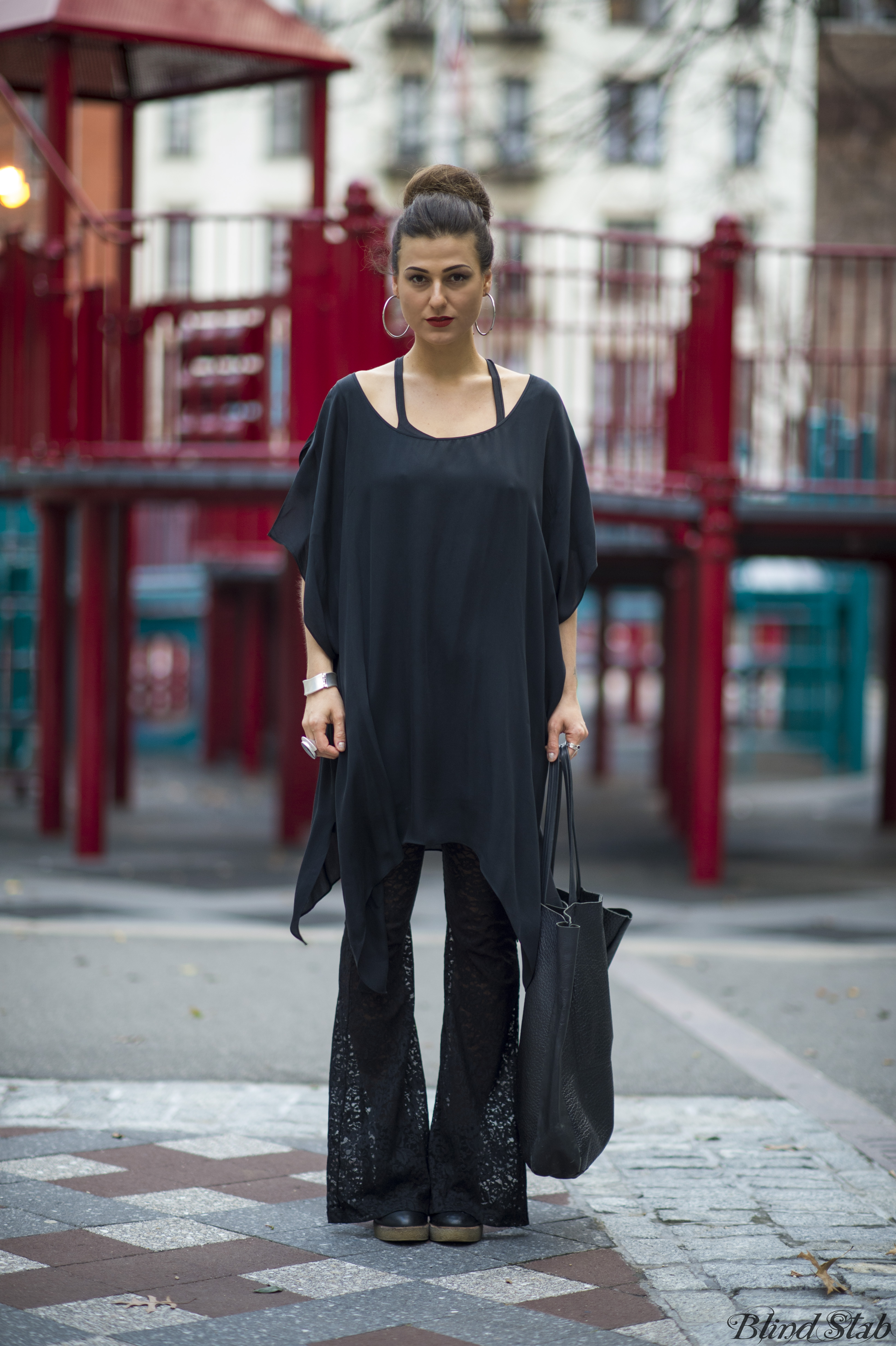 sick bun right?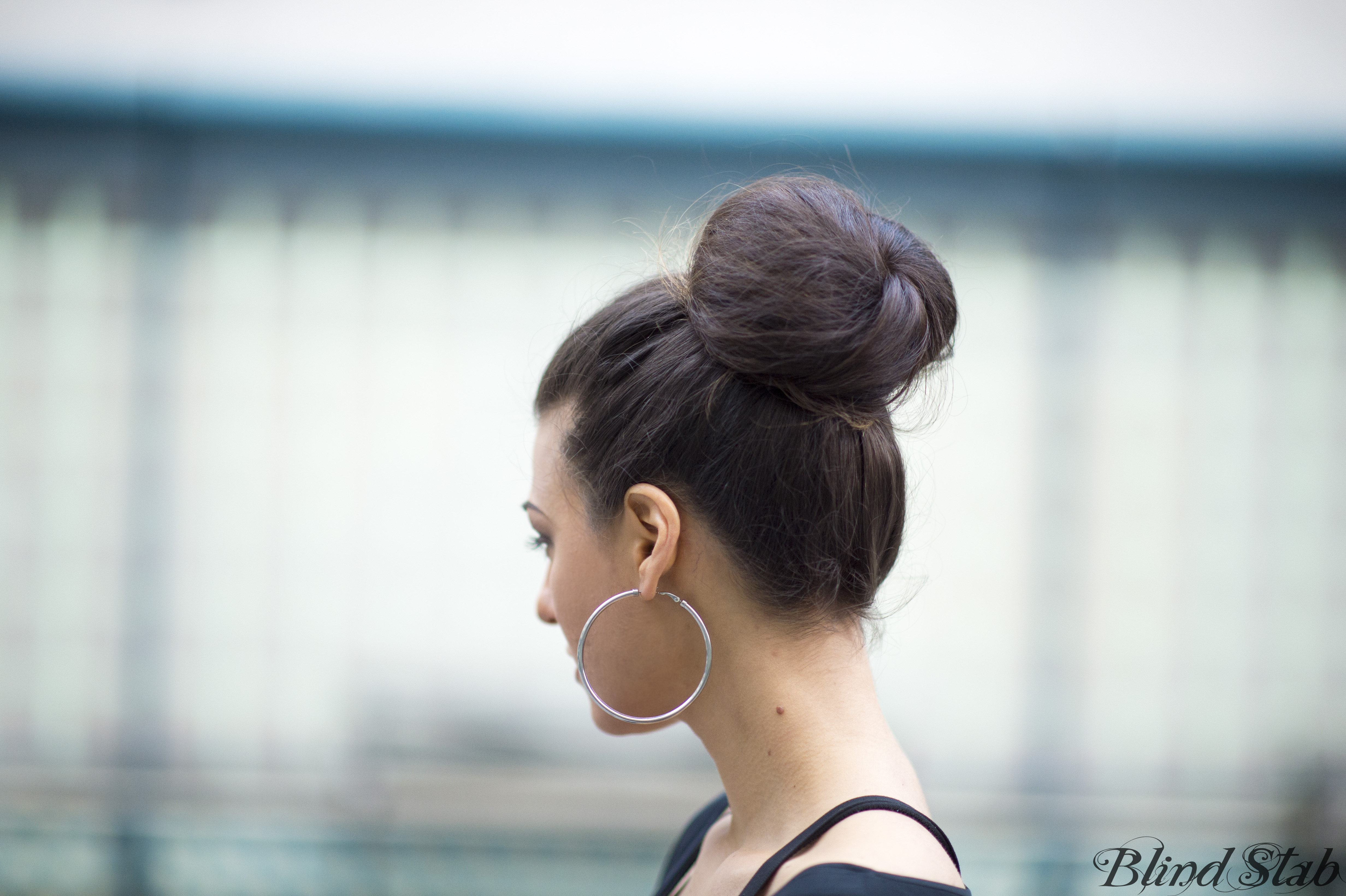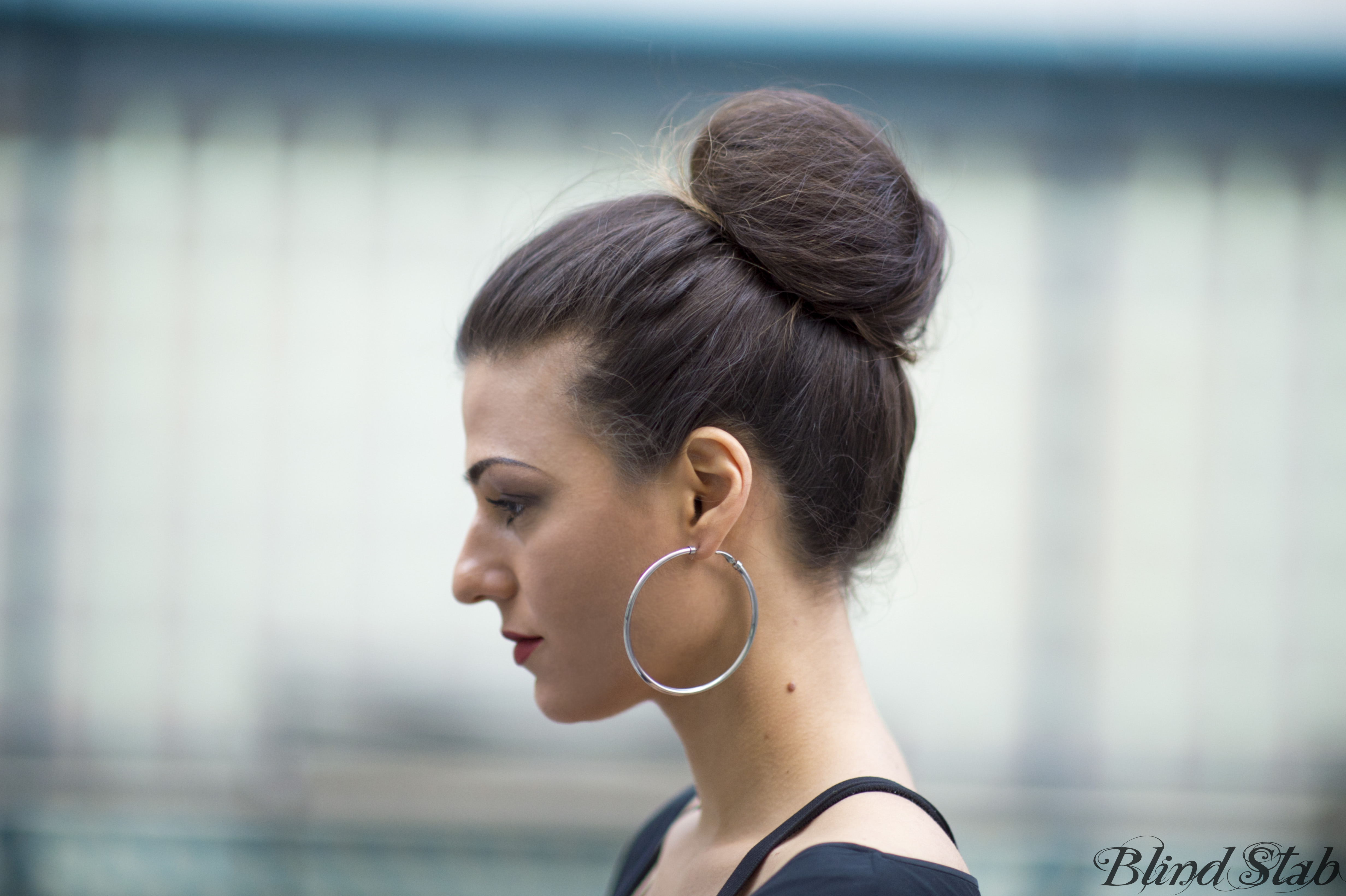 I was too cold to open my hands for the photo.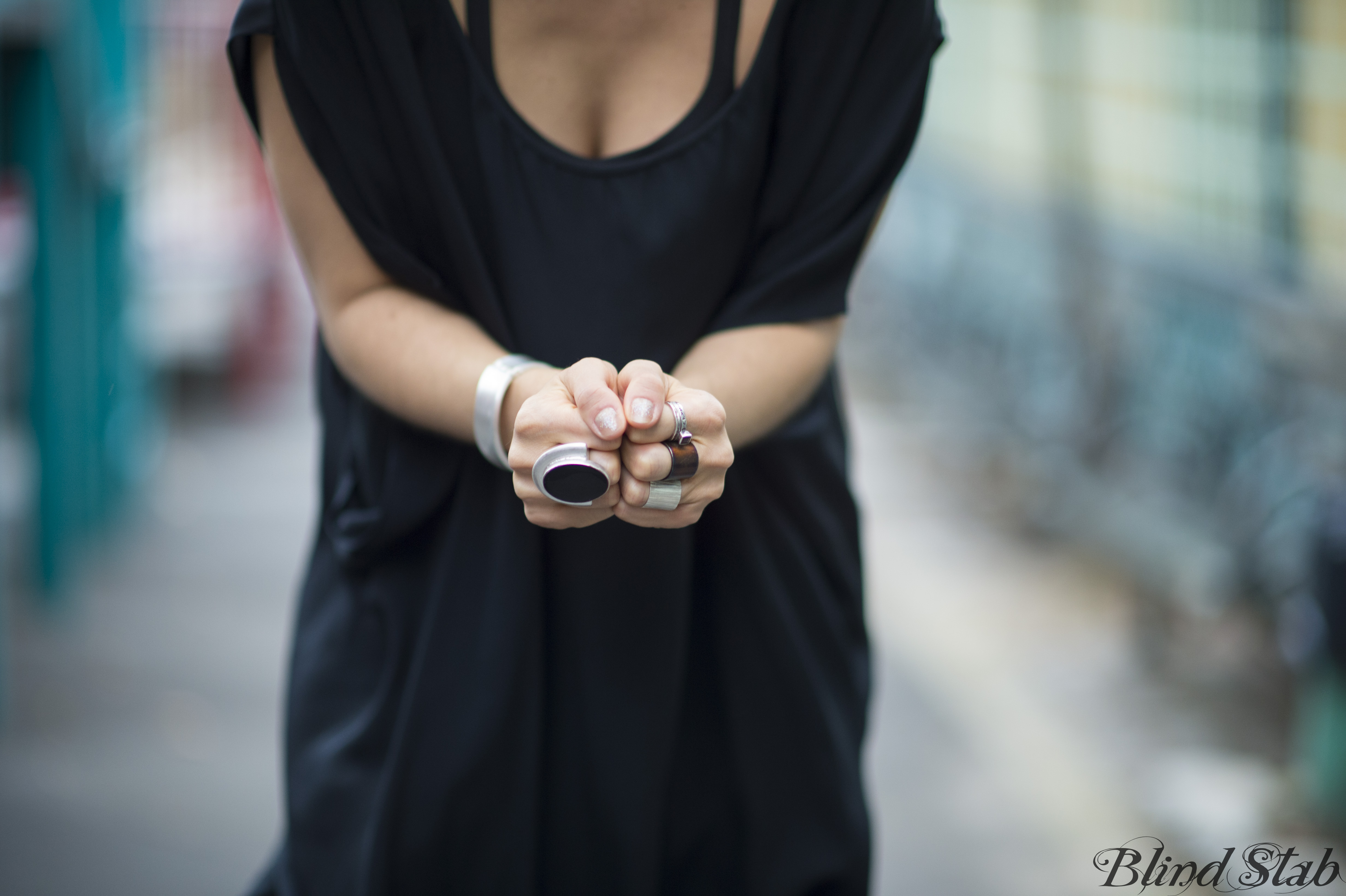 oh wait…look who opened their hands…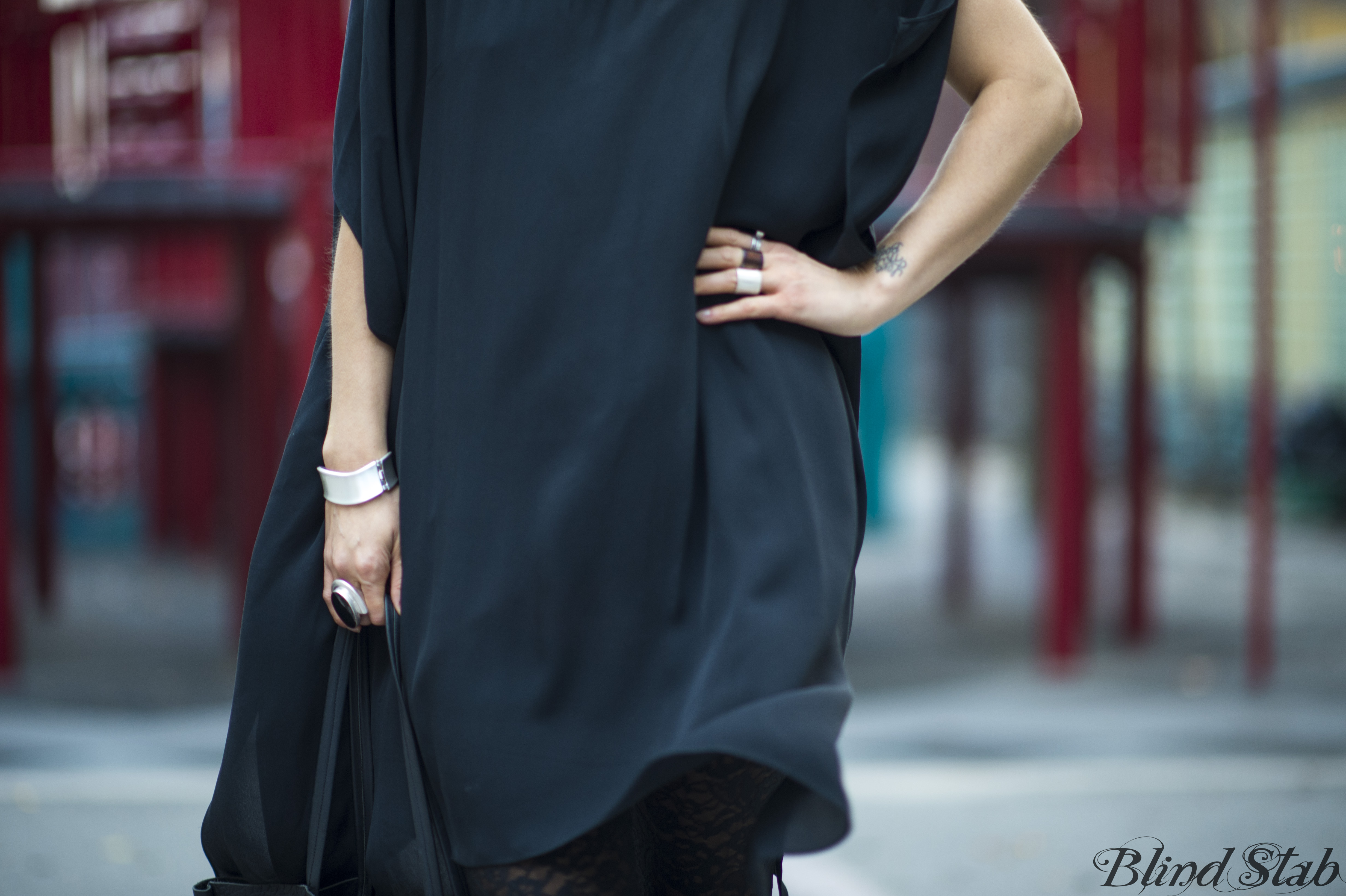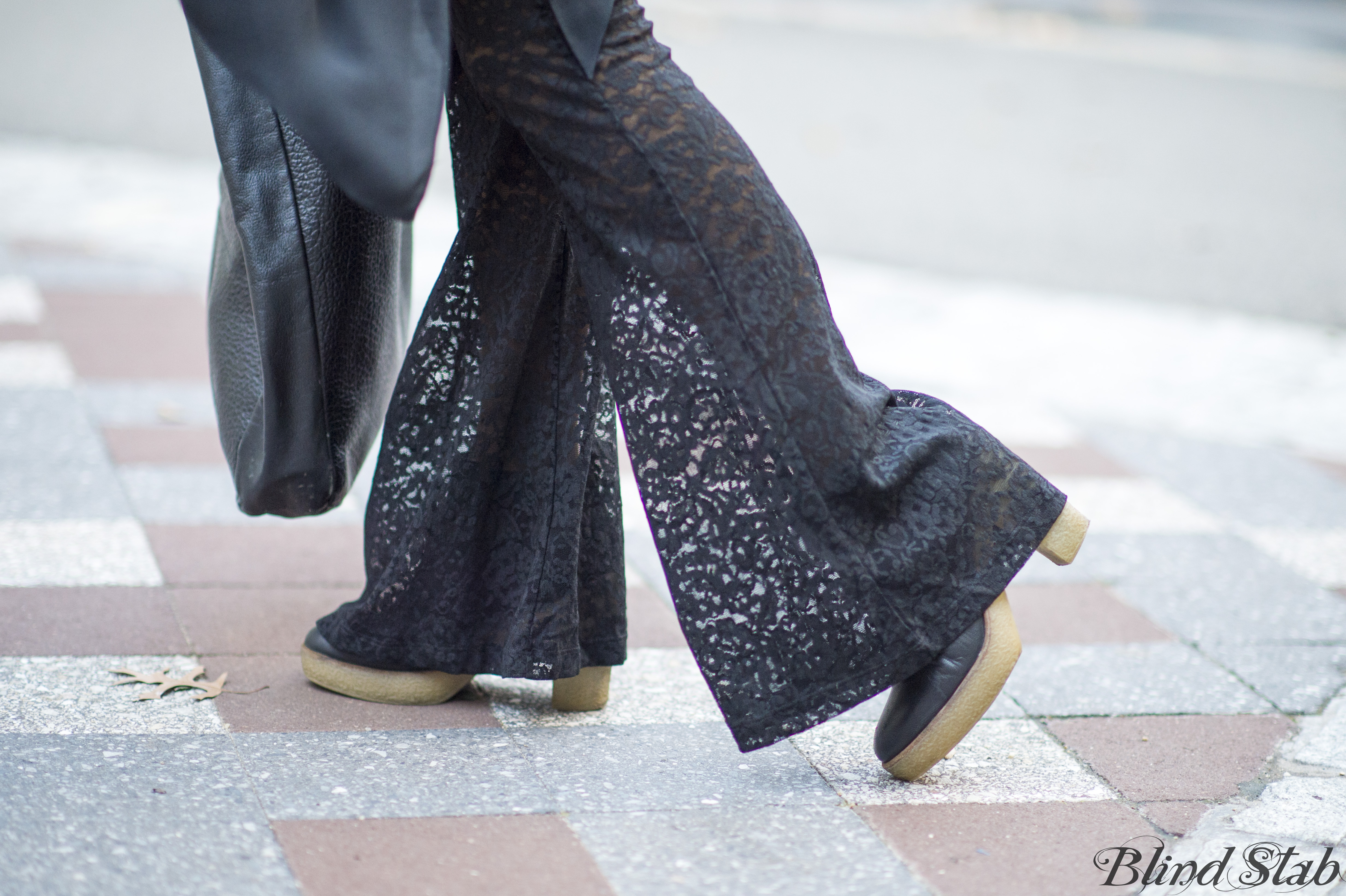 It may look like I'm starting to get warm, but in reality I began to lose all feeling in my body due to the first stage of frostbite taking hold.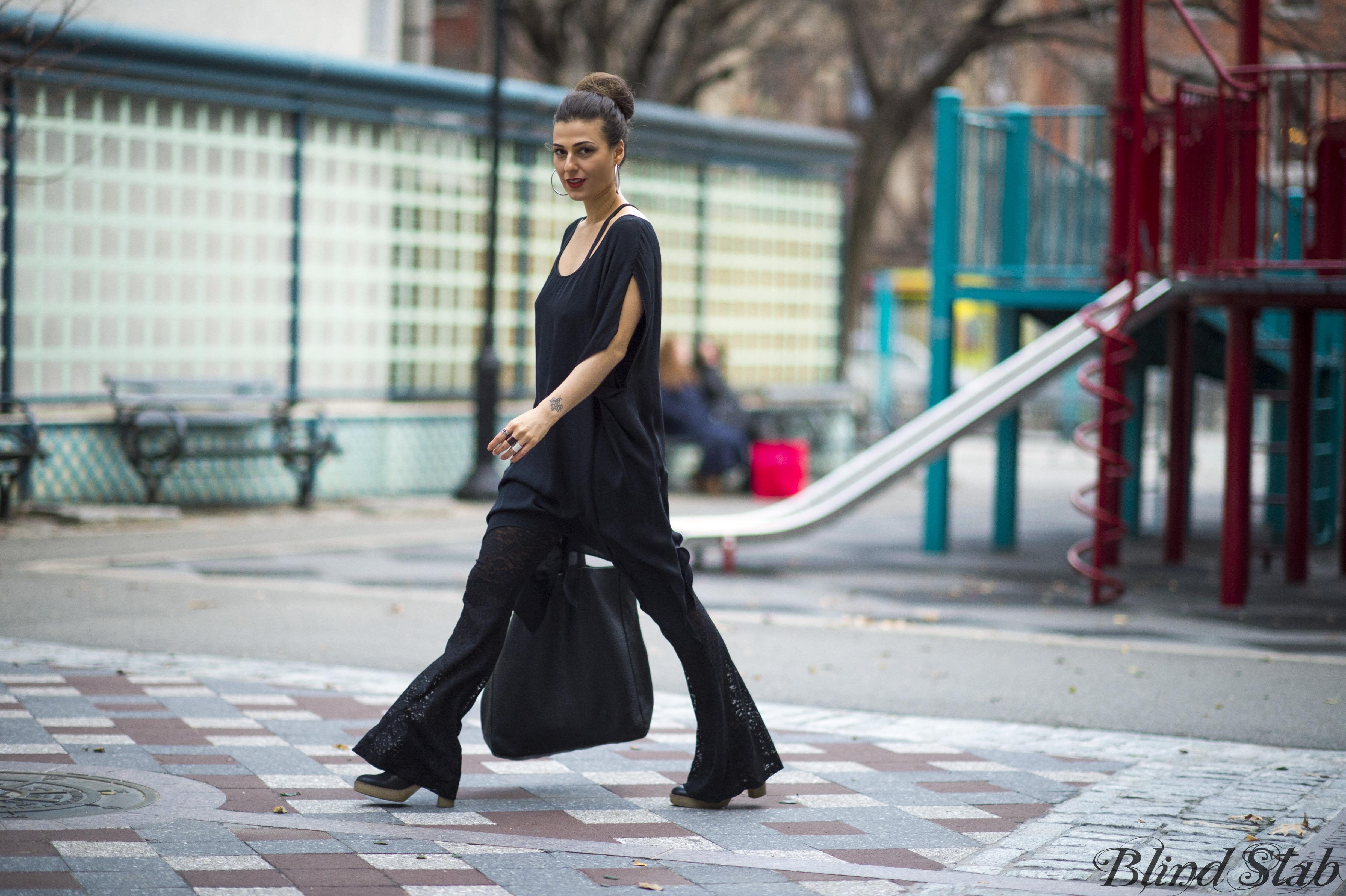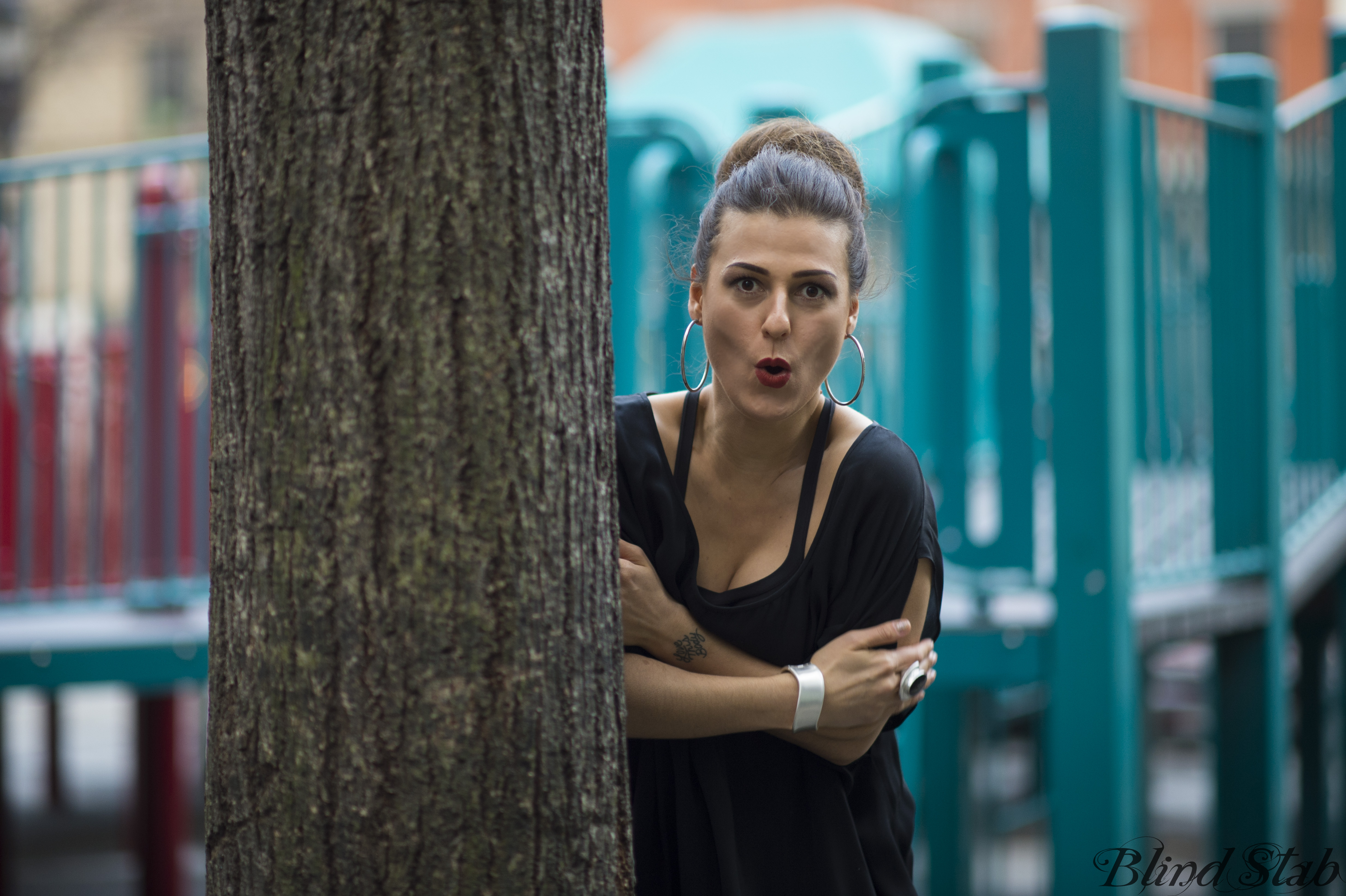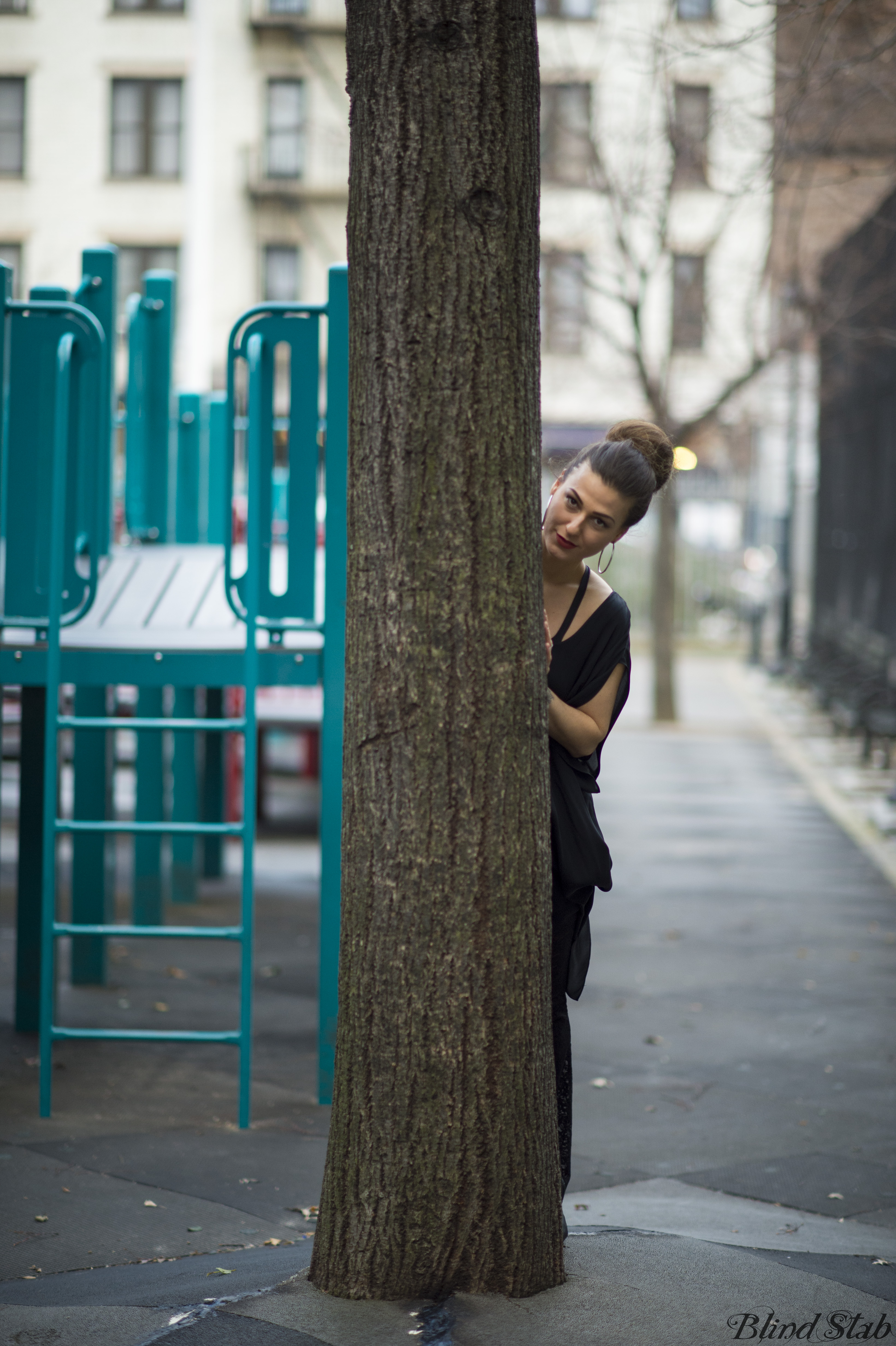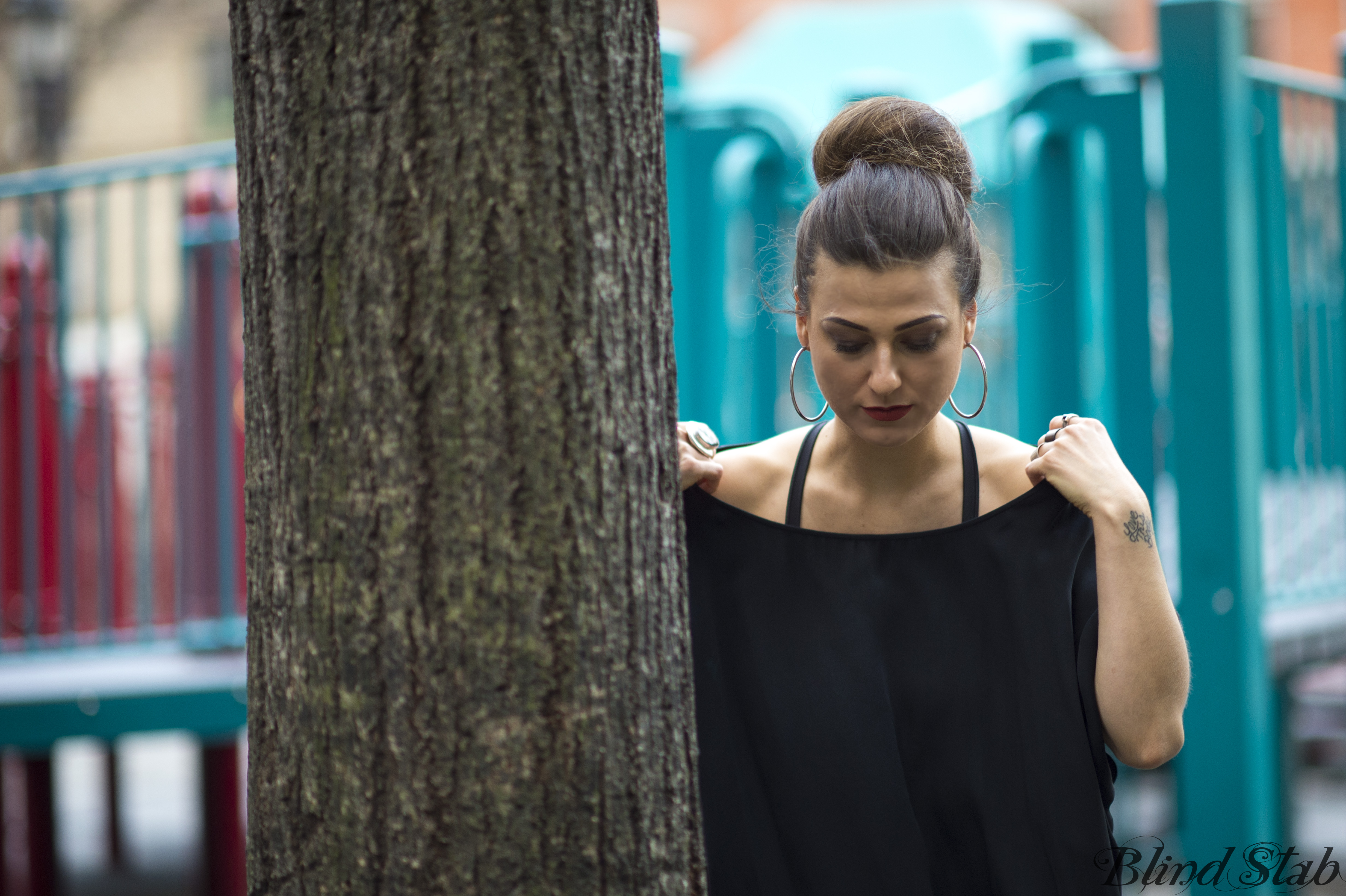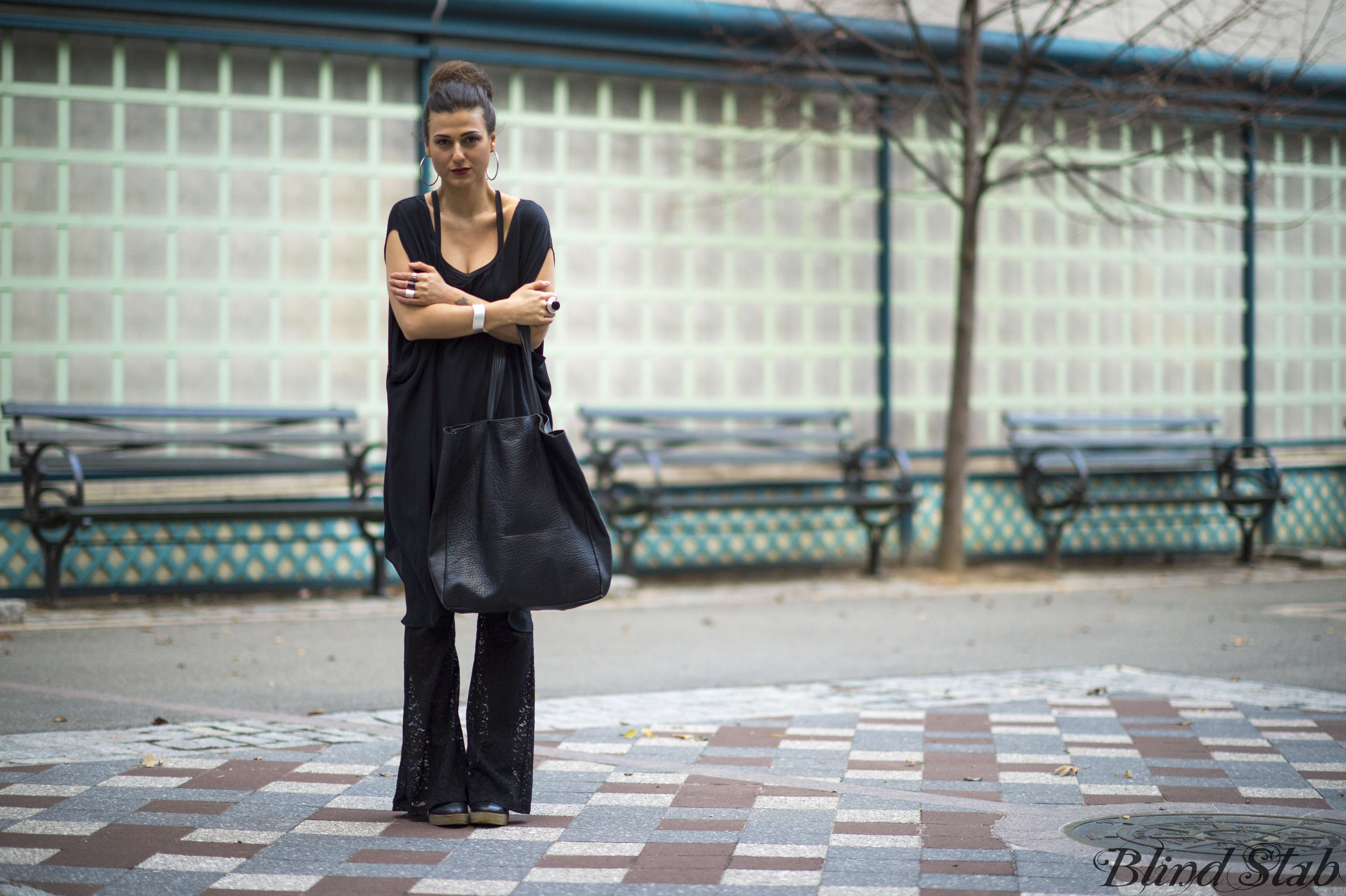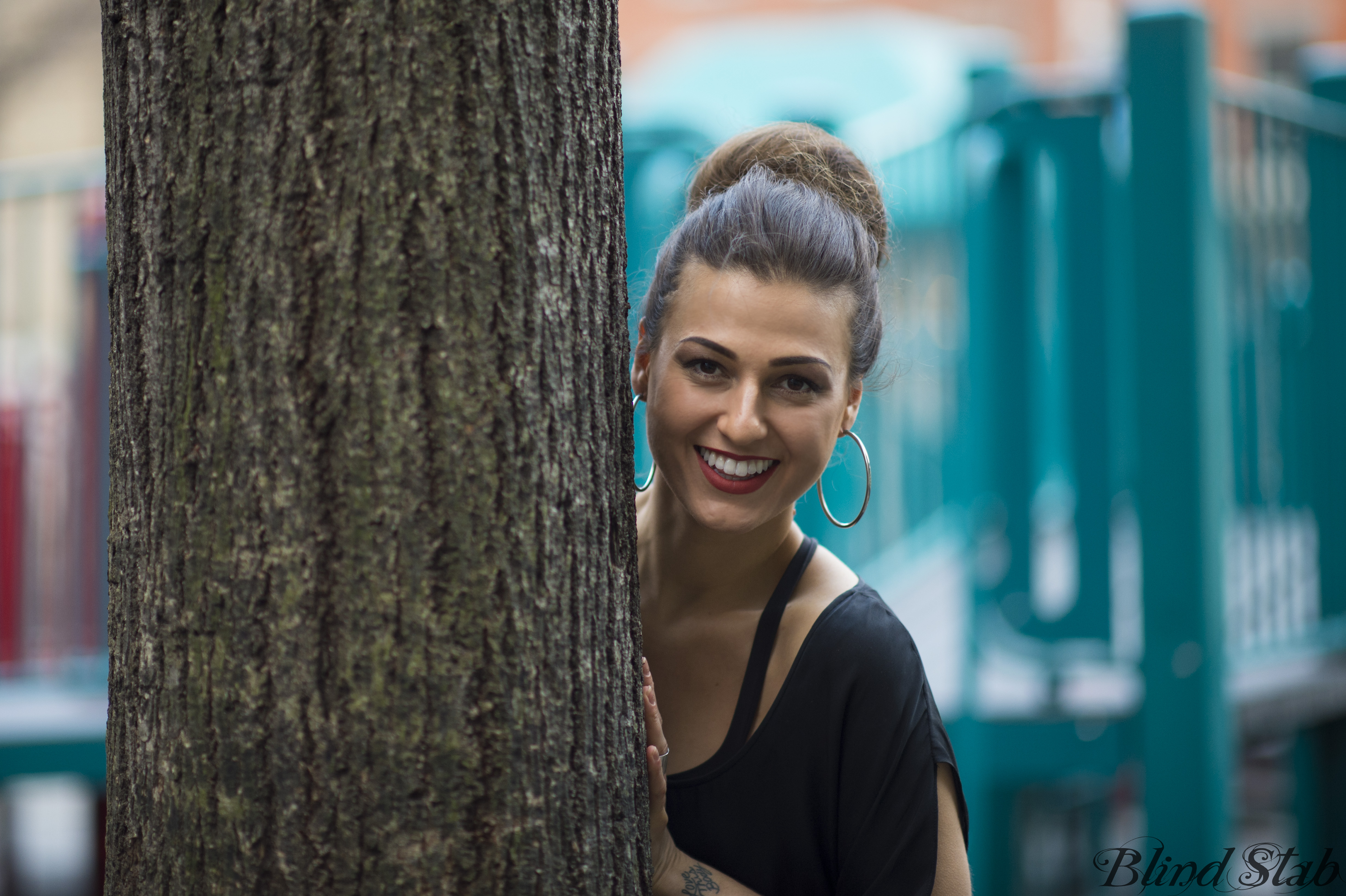 Taking shelter and reflecting on my life choices that led me here.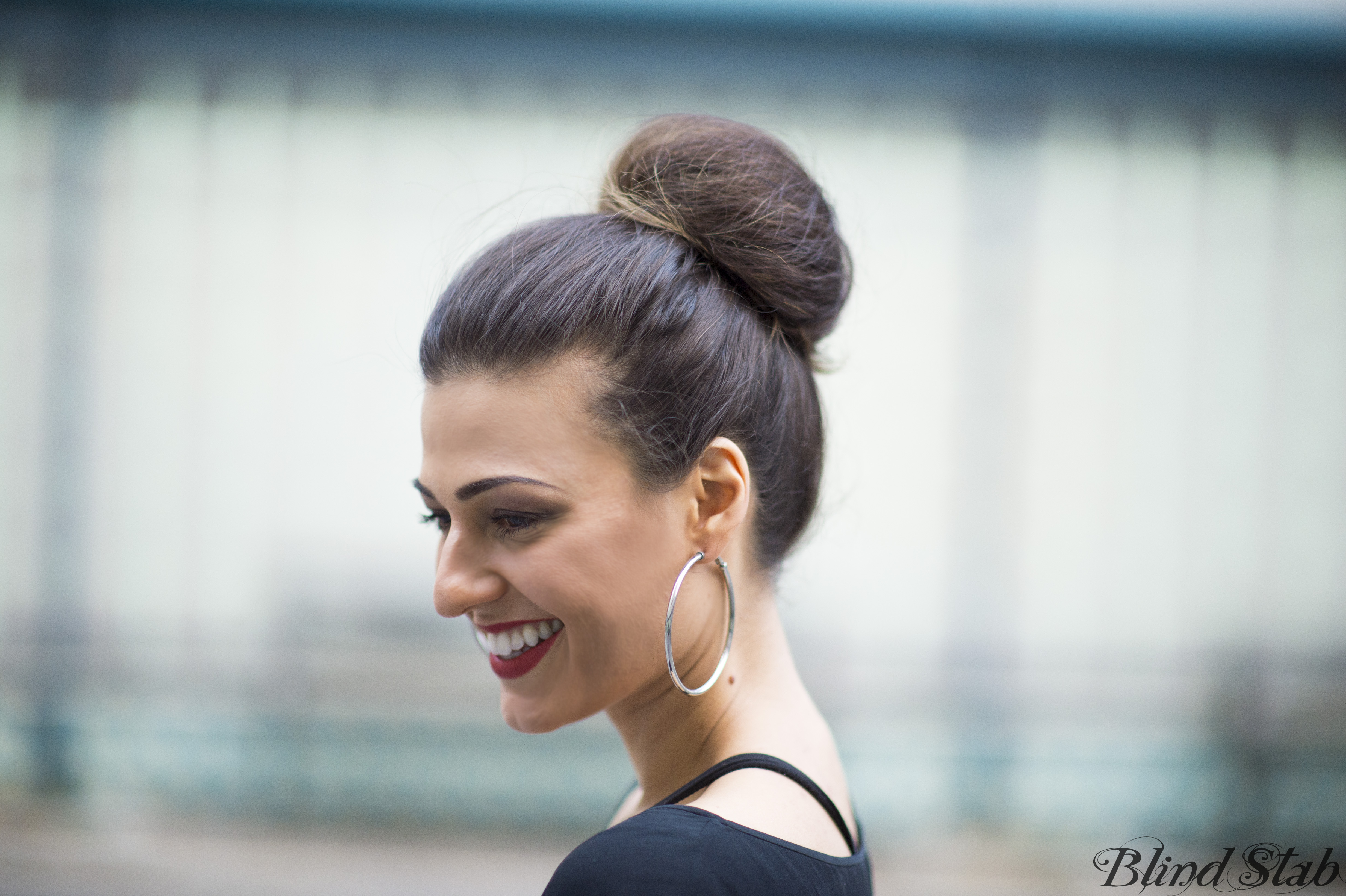 LATER DUDES XX-DANA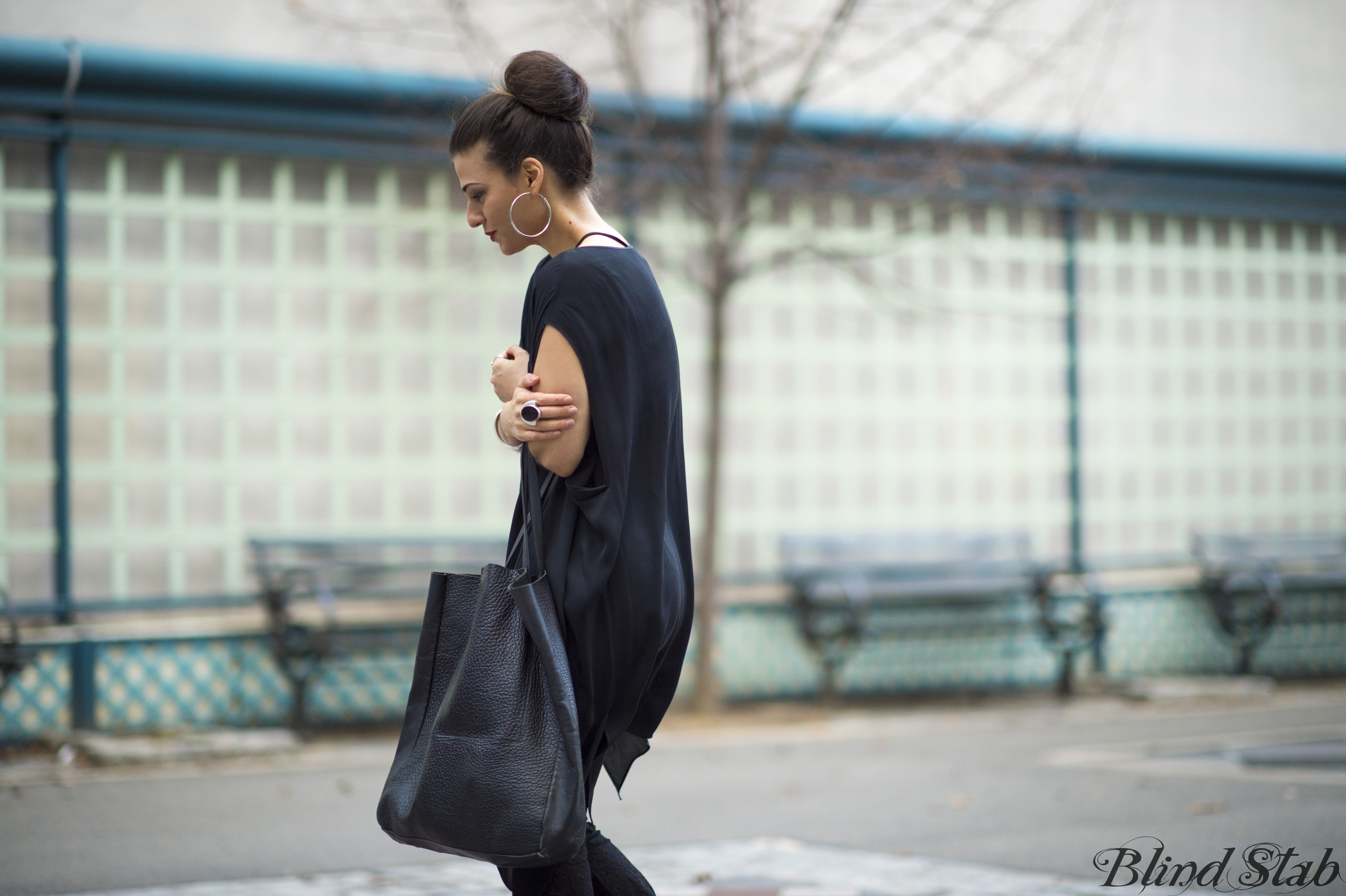 Wearing
Lipstick : MAC Chili
Dress : Gary Graham (similar here)
Lace Pants : H&M (similar here and here)
Shoes : The Gap
Purse : Etsy
Earrings : Duane Reade (similar here and here)
Rings : H&M
Cuff : Express