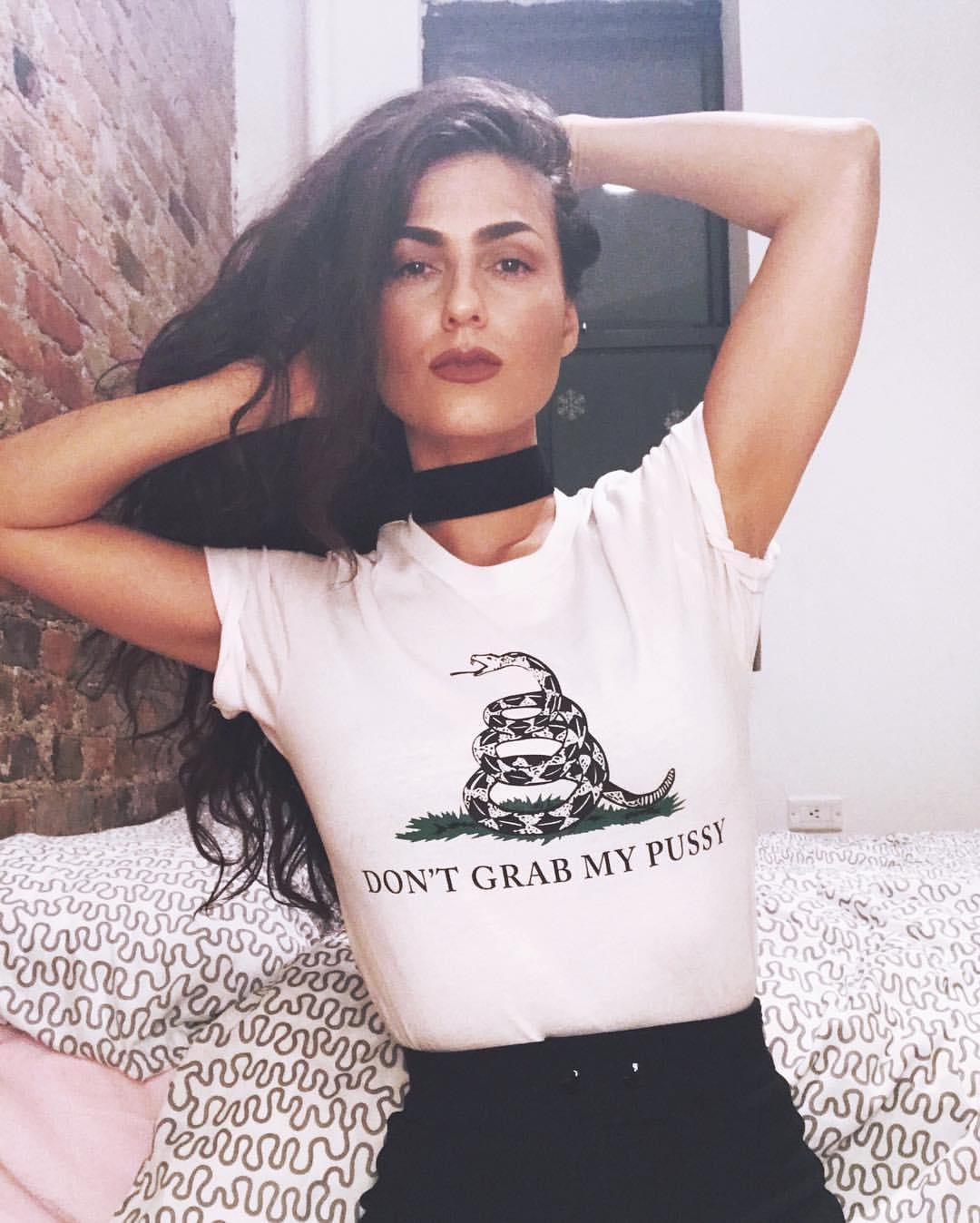 HOLY SHIT EVERYONE
I HAVE HUGE NEWS!!!!
I just started a women's collective with Rachel Cargle called The Ripple!
And The Ripple's first event is bringing 100 women roundtrip, from NYC to D.C., to attend the Women's March on Washington to protest Trump's inauguration in January!
Get your Ripple Ride bus tickets here now!!
www.eventbrite.com/e/the-ripple-ride-to-the-womens-march-on-washington-tickets-29396816670
(this event will definitely sell out)

Because hotels and Airbnb's are sold out for the inauguration, we have decided to make this a 1-day trip.
You do NOT need a place to stay in D.C. for this bus ride!
We will depart Penn Station at 2am the evening of the march. While we understand this is less than ideal, there is simply no other way to get 100 women to D.C. without forcing them to pay an arm and a leg for a hotel.
ADDED BONUS – This will also keep our group together for the entire event!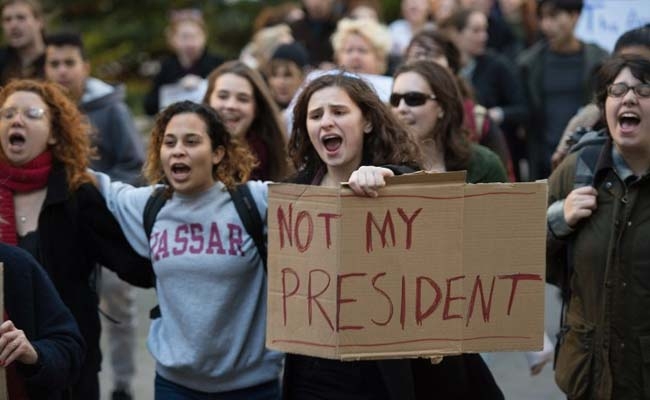 What's the schedule?
– Saturday January 21st, 2am – Buses depart NYC Penn Station (Speakers and Intersectional Feminism Workshops will take place on board buses as we get close to D.C.)
– Saturday, January 21st, 10am-6pm – The Women's March on Washington
– Saturday January 21st, 7pm – Buses depart Washington D.C. and return everyone to NYC Penn Station
What does my $100 ticket get me?
– 1 Round-trip coach bus fare from NYC's Penn Station to Washington D.C.
– 1 Front row seat to speakers and workshops on intersectional feminism and women's empowerment on the bus ride to Washington D.C.
– 1 Free entry to The Ripple's Poster Making Party in NYC (Thursday January 19th, 7pm)
– 1 Official event t-shirt and swag bag!
Who can attend?
All self-idenfying women are welcome, regardless of race, sexuality, age, and ability.
Do I need to find a place to stay in Washington D.C.?
No! Hotels and Airbnb's are SOLD OUT, so we have decided to make this a 1 day trip where no one needs to find a place to stay in D.C.!
Buses are leaving at 2am the night before the march, and we will drive straight to D.C. and arrive the morning of the march! Buses will wait in a designated area and we'll get back on board after marching.
Are refunds allowed?
Due to the high demand of this event, no refunds will be allowed for no-shows or sudden schedule conflicts. If you become unable to attend, you can sell your ticket on your own. Just notify The Ripple if you need to change the name on your reservation.
Refunds will only be issued in the highly unlikely case of trip cancellation due to unforseen events.
Do you offer Financial Aid?
Yes! For those in need of financial assistance, The Ripple is offering a Financial Hardships Program. Please contact us for more information.
Get your Ripple Ride bus tickets here now!!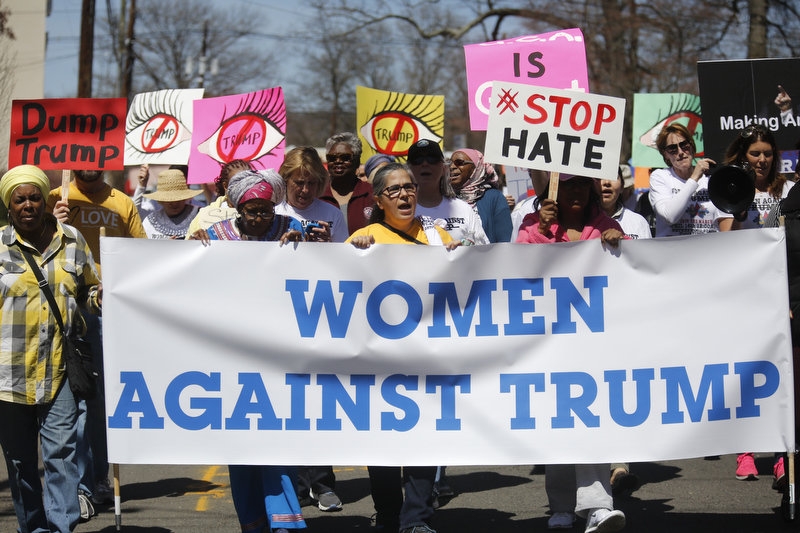 What is The Ripple?
The Ripple is a collective of women based out of NYC.
Founded by Rachel Cargle and Dana Suchow, The Ripple believes that empowered women are the key to America's future. Women have been completely disenfranchised in our society, and while not all disenfranchisement is equal, it doesn't make any single woman in this world less valuable, worthy, or powerful. Waves start from ripples, and The Ripple is about empowering all women to create meaningful and lasting change in their communities.
Why are we going?
The Ripple is an intersectional feminist collective. This means we represent and fight for the rights of ALL women, not just white women. At first we did not want to attend The Women's March on Washington due to the original lack of intersectionality in the event organizer's messaging. Also the event title was appropriated from two black-led events: a 1997 black woman march focusing on the inequalities that black women face, and a 1963 march focusing on racial justice where Martin Luther King Jr gave his famous "I Have a Dream" speech.
That being said, The Ripple understands the urgent need for community and solidarity amongst all women following the horrific news of Trump's victory. Having thousands of angry, nasty women peacefully protesting together in one place will be an incredibly empowering experience. We also view this event as an opportunity to educate and raise awareness about its original lack of intersectionality to those who might not have been aware. Because of this, Intersectionality is now the theme of the workshops and speeches on the bus ride to Washington.
Get your Ripple Ride bus tickets here now!!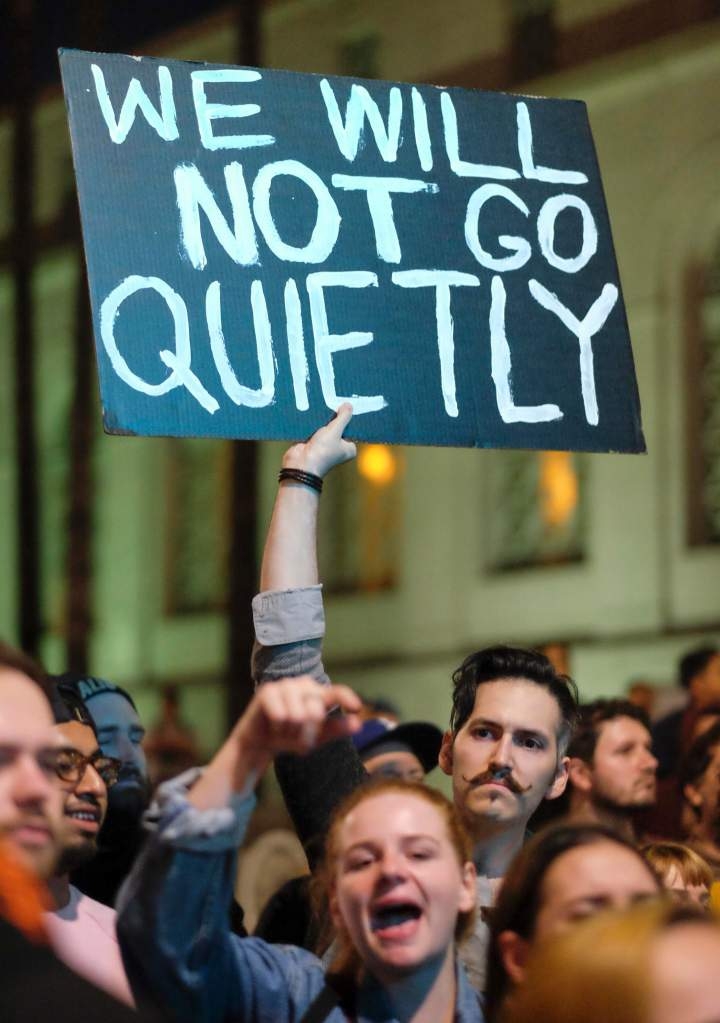 Email me if any questions: [email protected]
The future is nasty, and I can't wait to see you on the bus in January!
Get your Ripple Ride bus tickets here now!!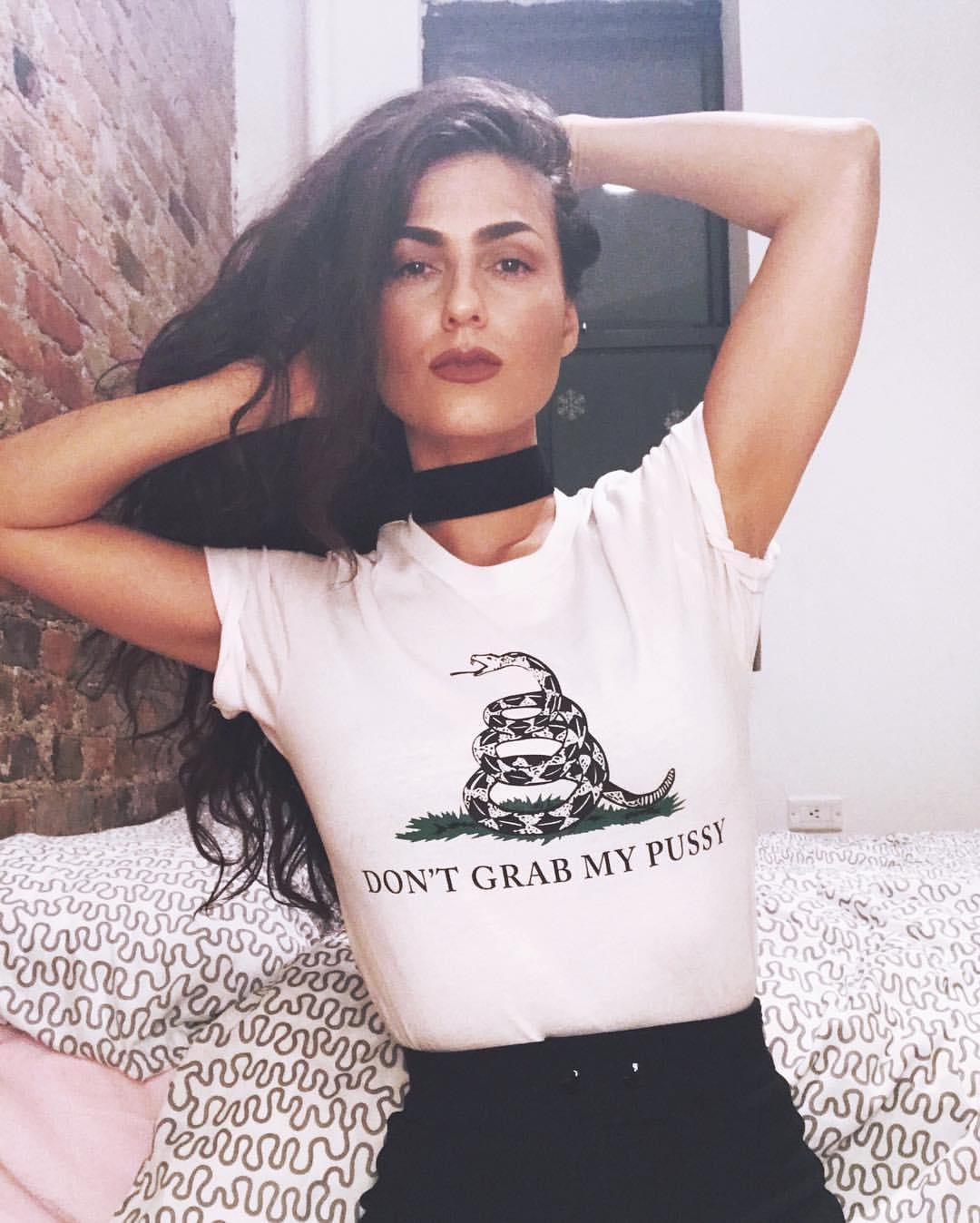 Get your own "Don't Grab My Pussy" shirt here!