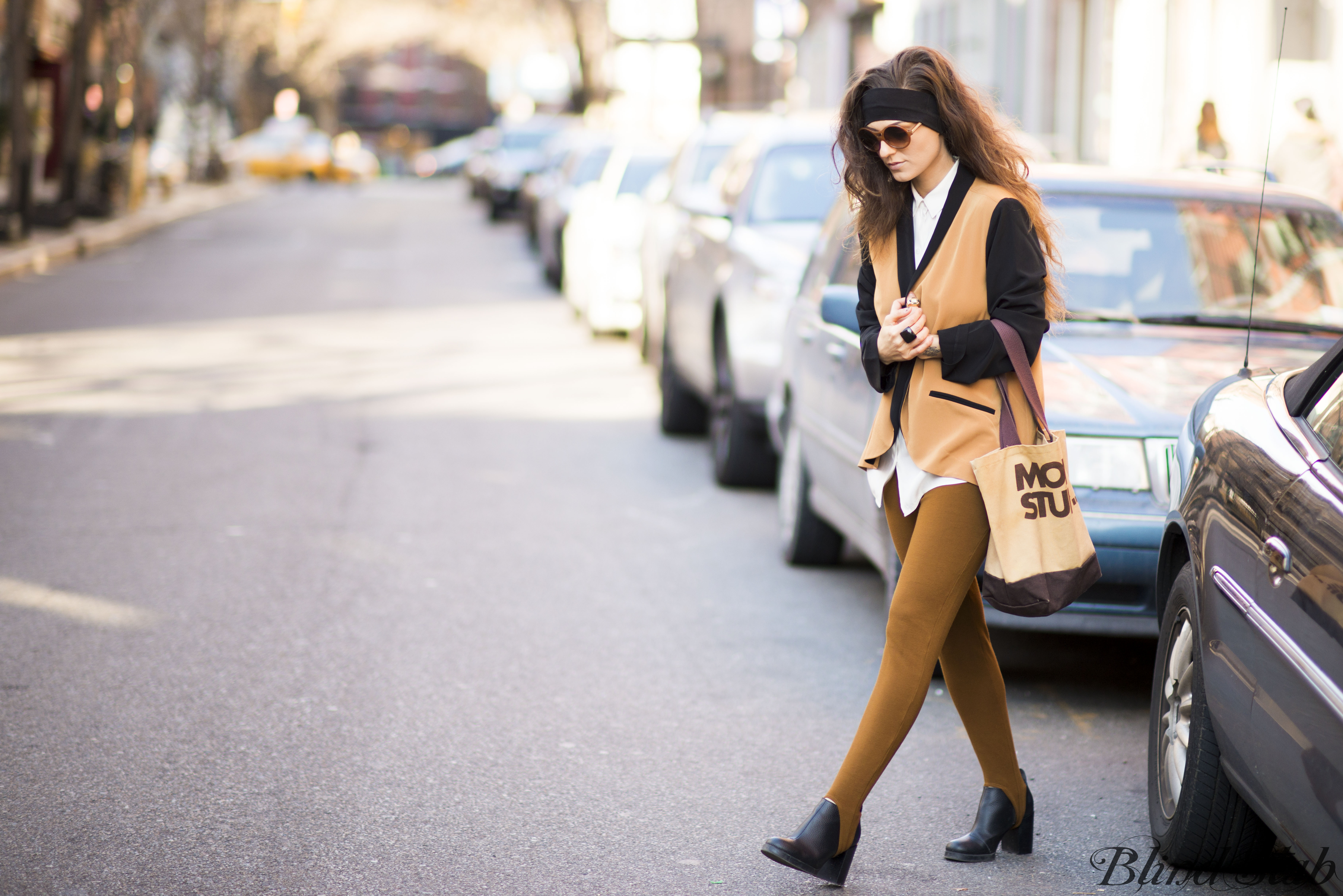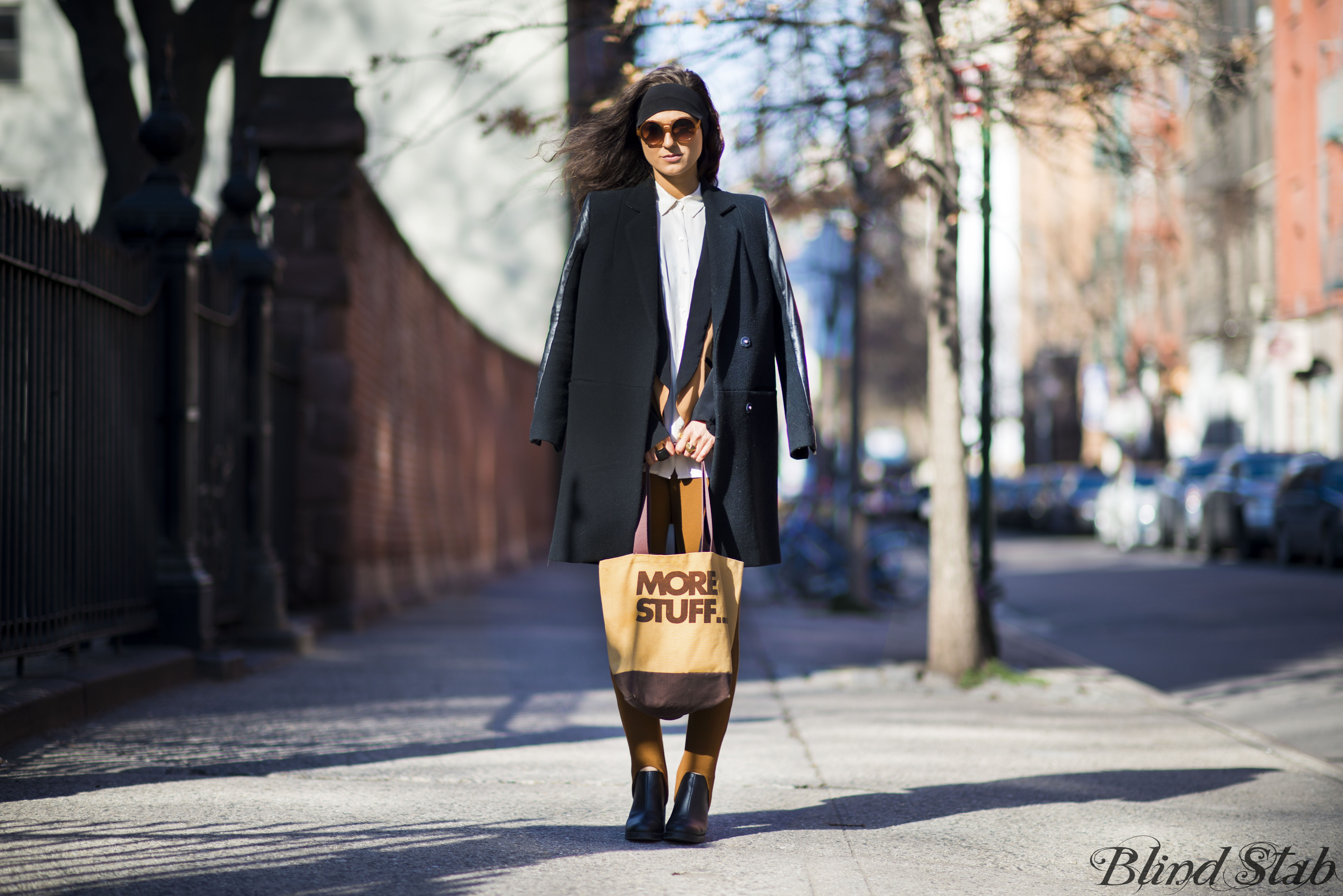 Seriously, "More Stuff" should be my middle name.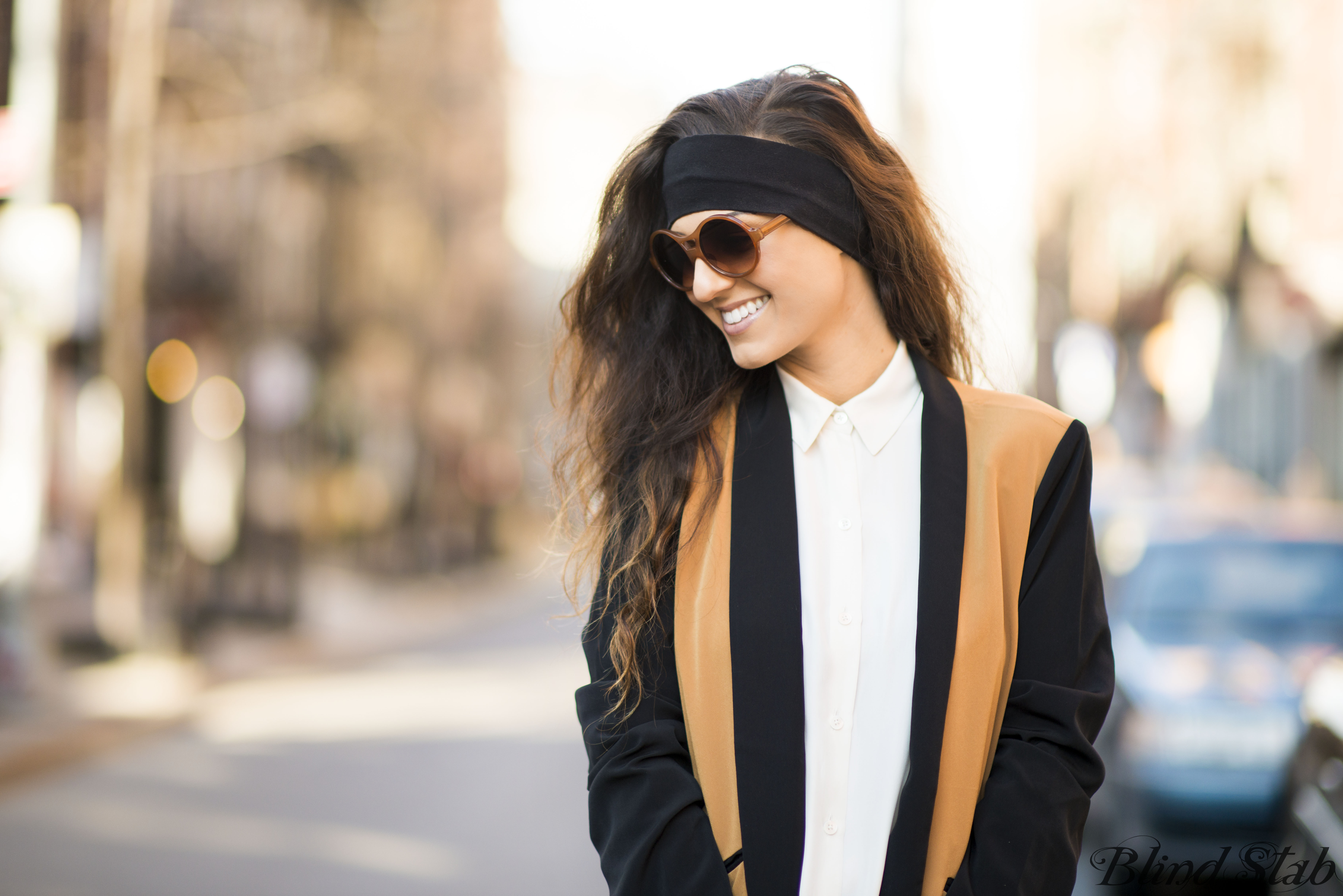 From now on, please refer to me as:
Dana More Stuff Blind Stab Suchow
or
DMSBSS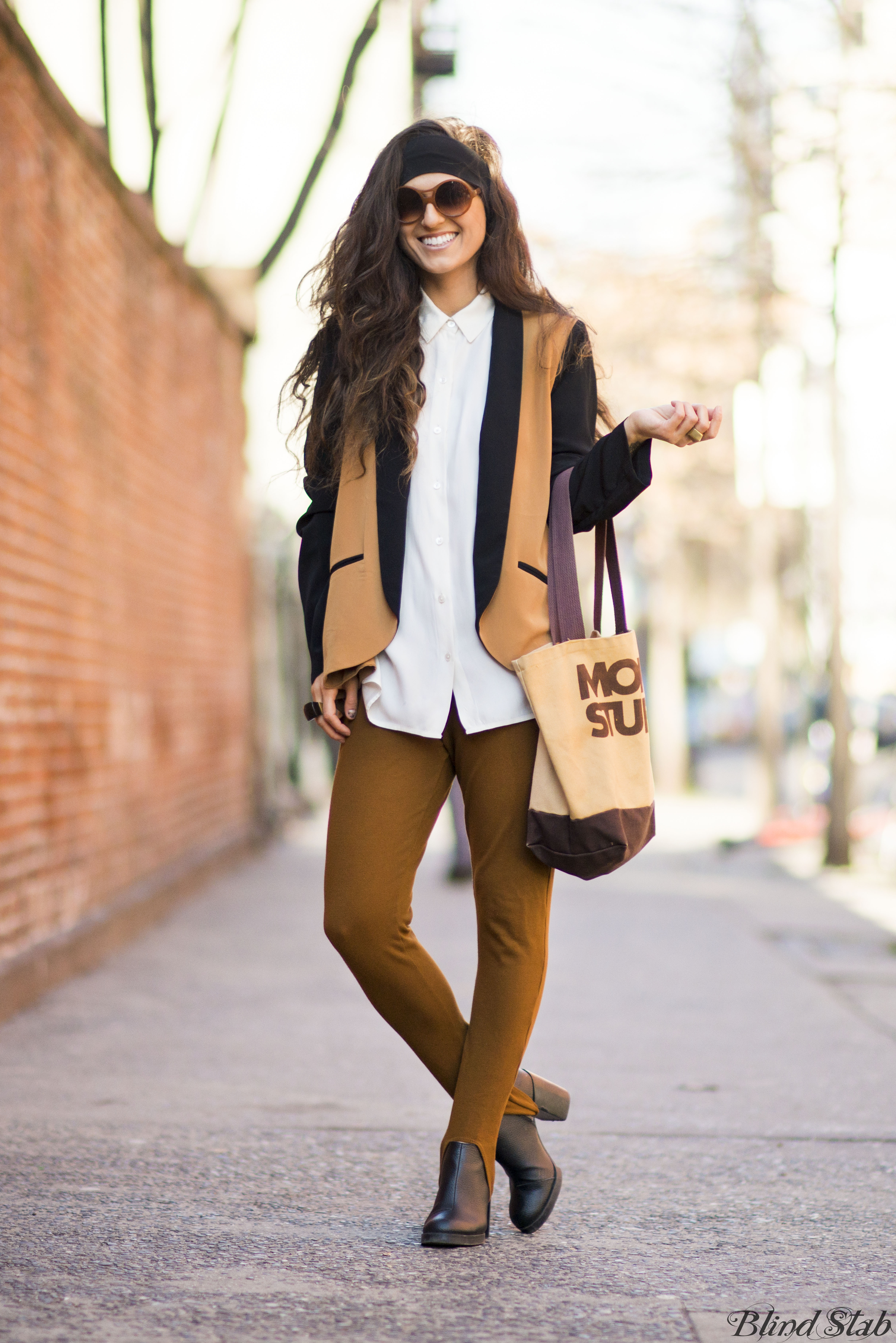 Which brings me to another point.
Don't you love that the initials of my blog are B.S.?
I do!
WELCOME EVERYONE TO MY BS BLOG!
THANKS FOR VIEWING THIS BS POST!
PLEASE LIKE THIS BS OUTFIT!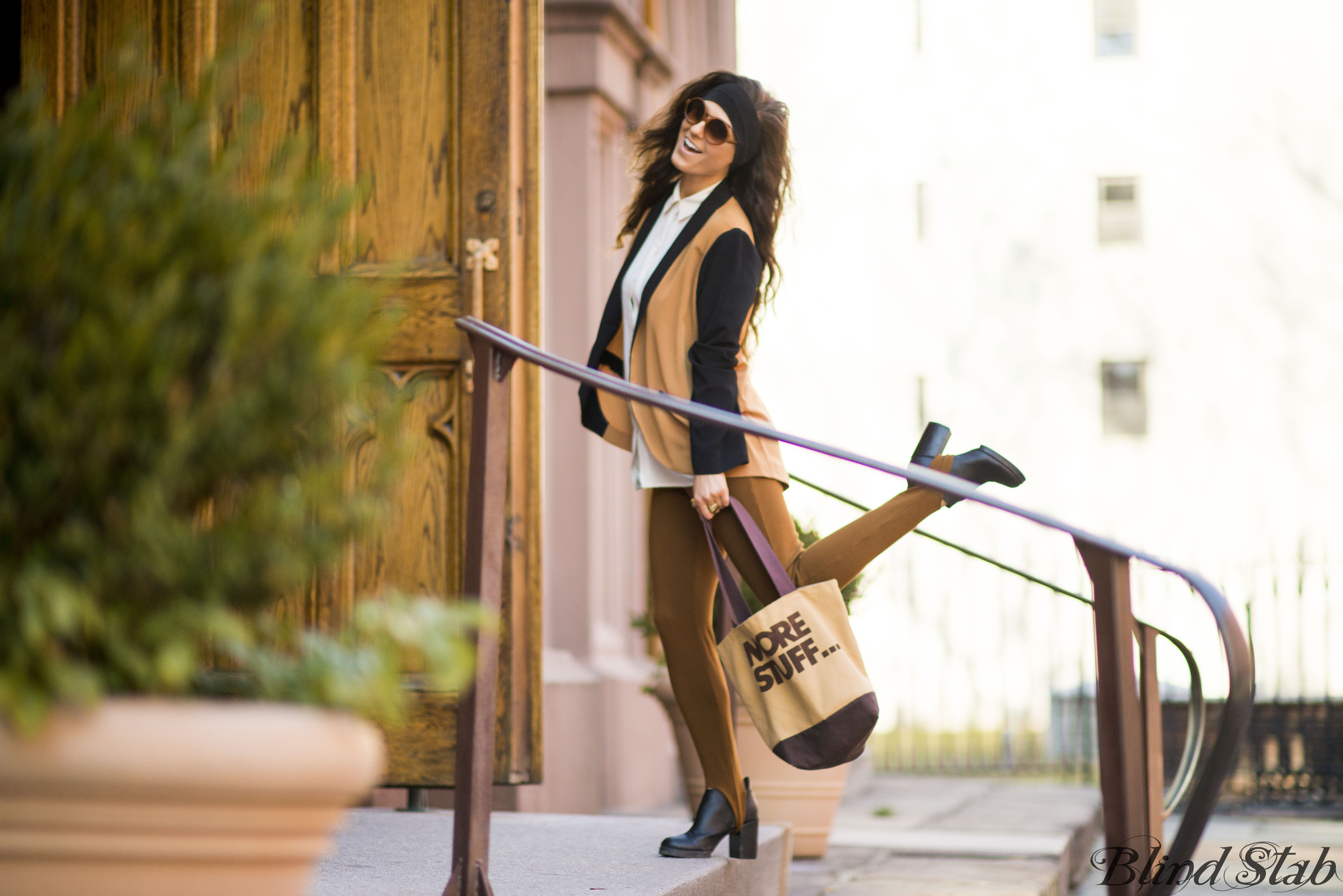 How crazy is my hair here?
I look like I just got done jazzersizing with Olivia Newton-John.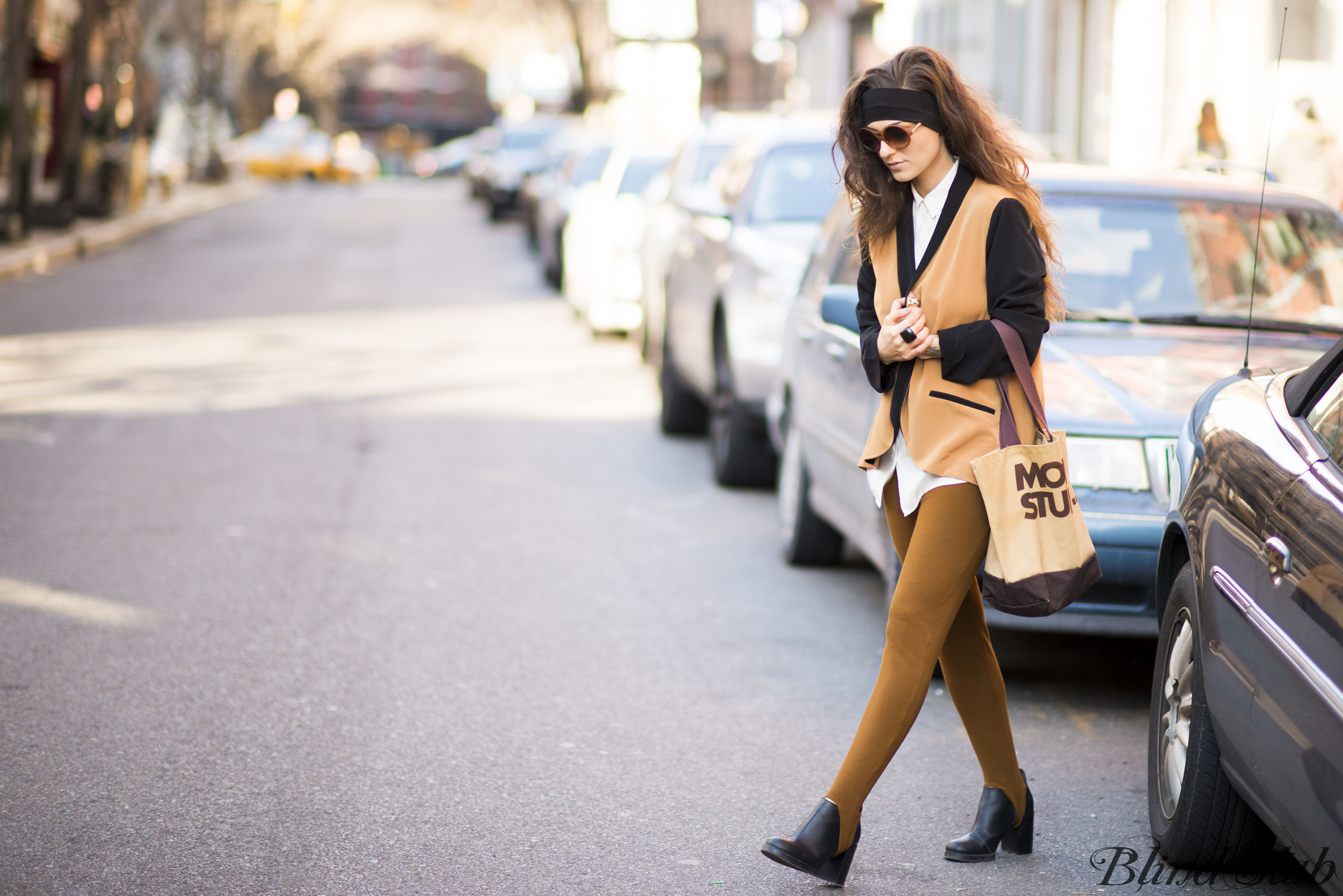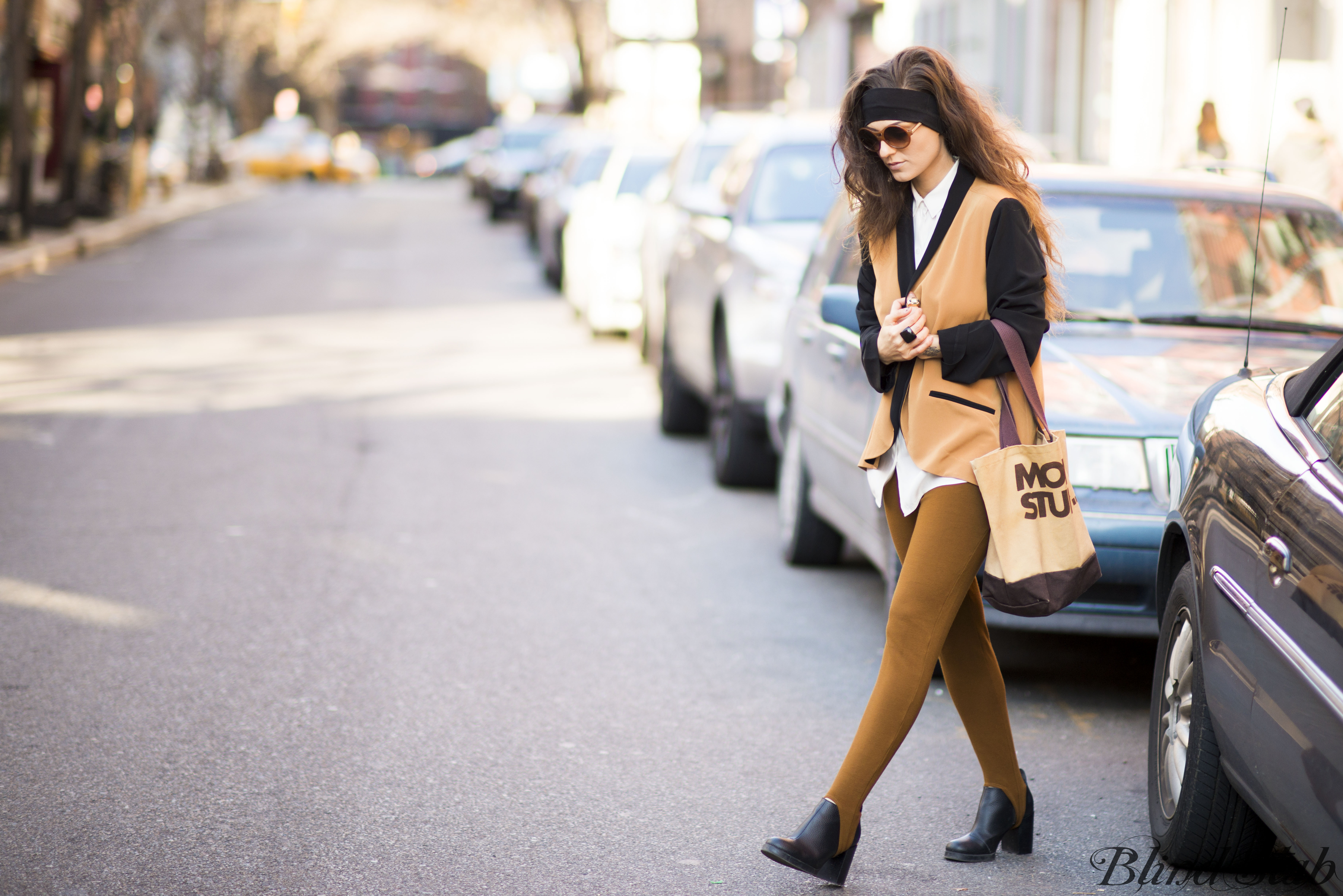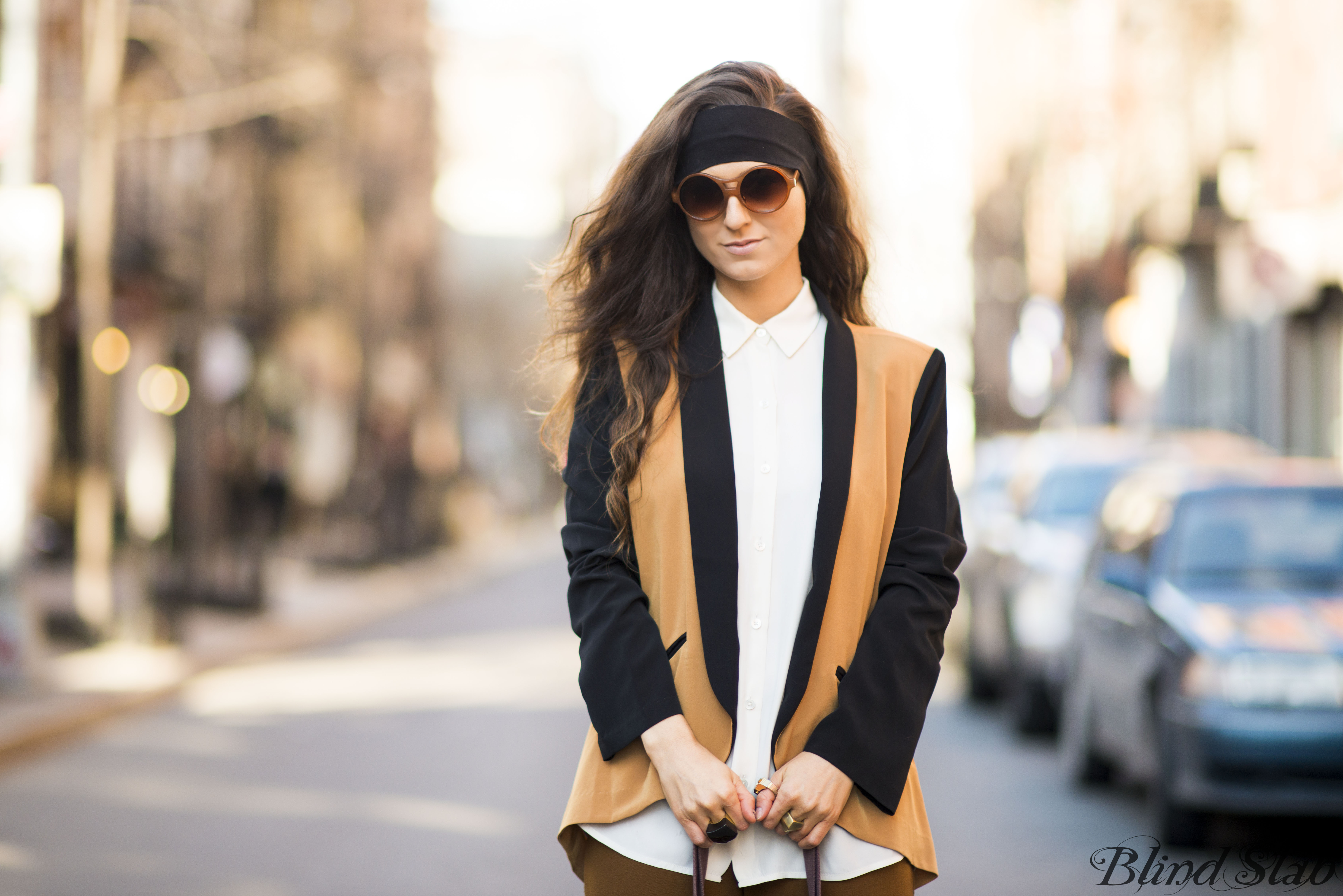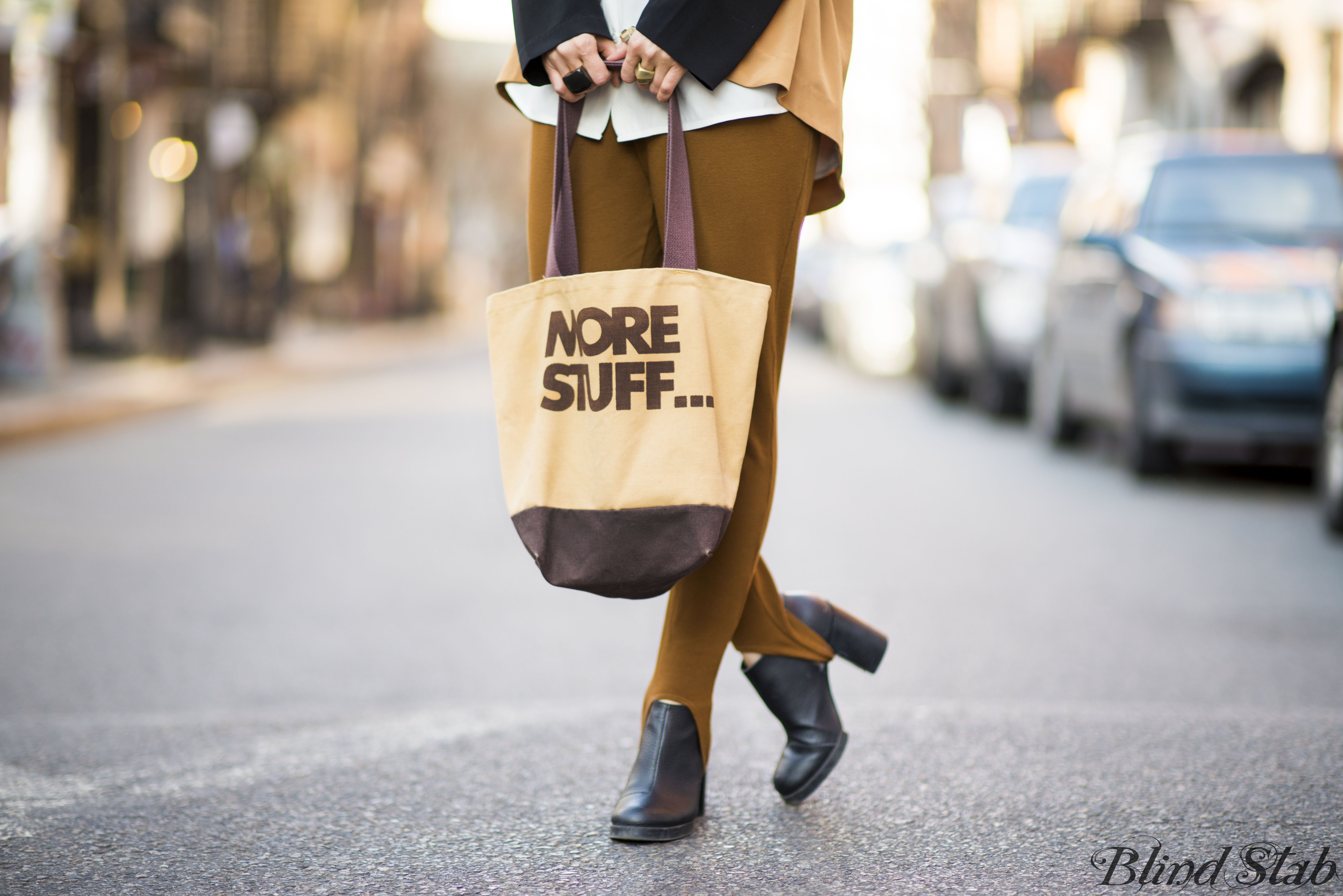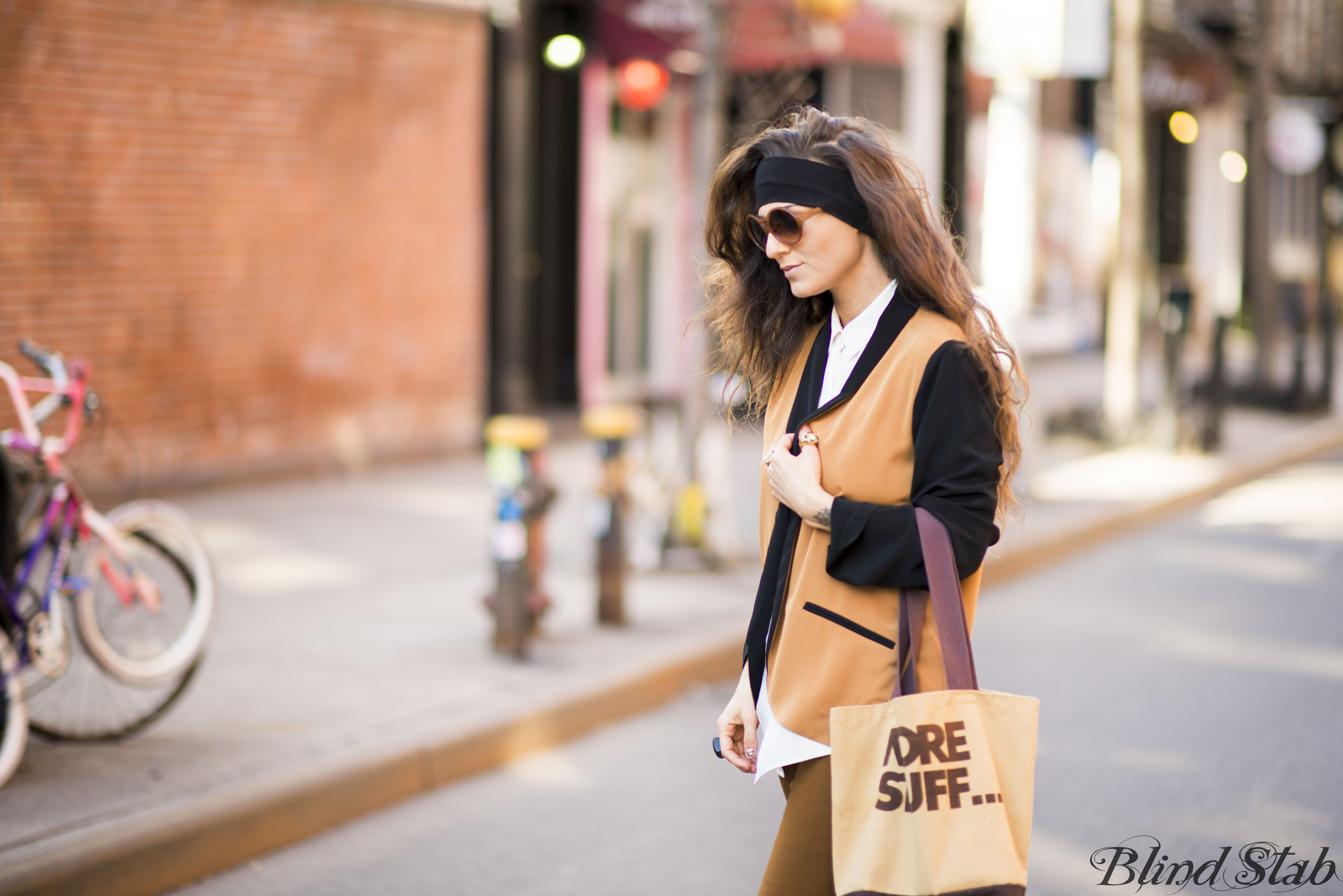 I'M EVEN WEARING STIRRUP STRETCH PANTS!
I was seriously born in the wrong decade…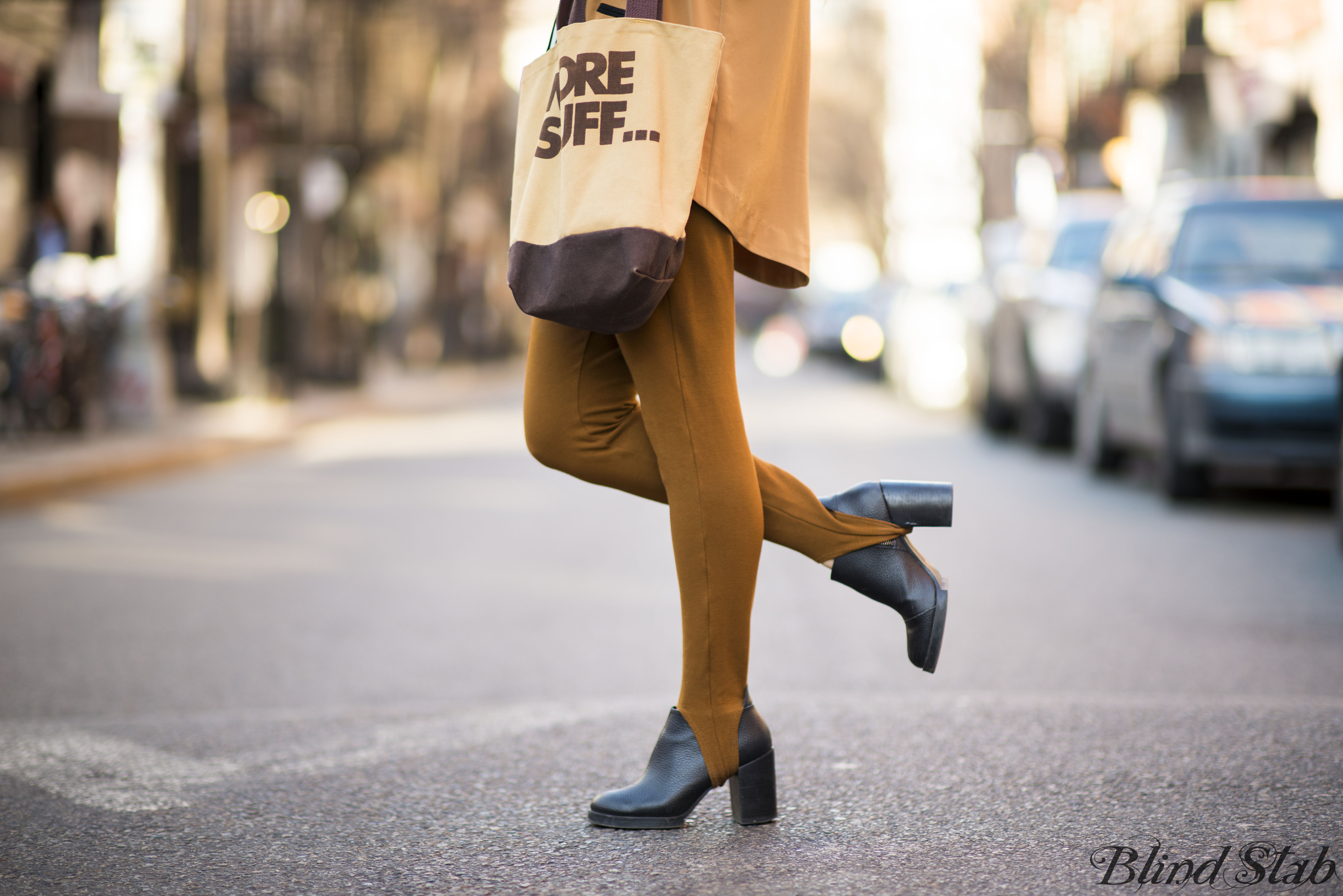 But back to this "More Stuff" business.
I think I'm going to change my quote on facebook to just say "More Stuff."
It's like the theme of my life.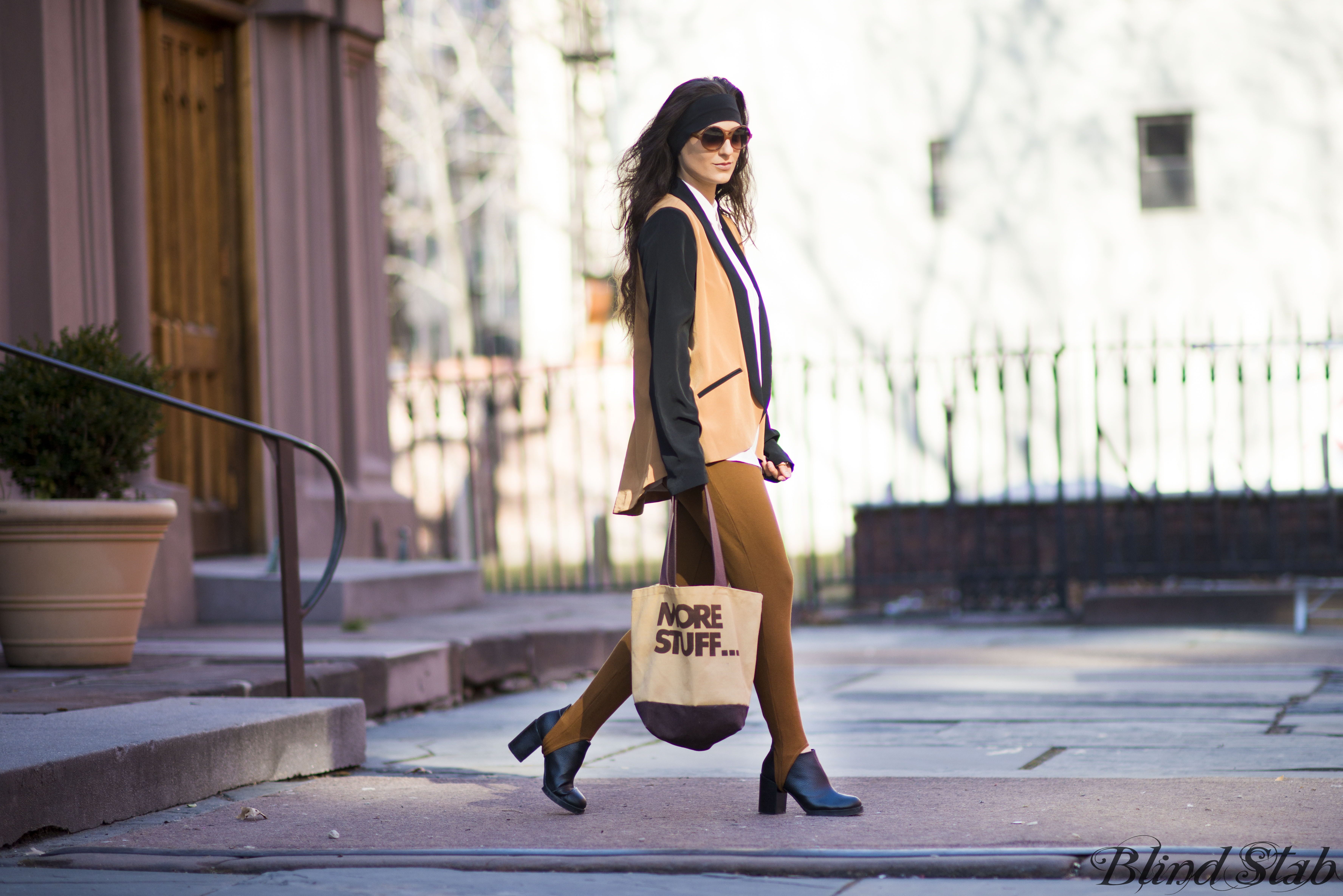 "Do not judge this woman by the content of her character, but by the number of contents in her closet" – MLK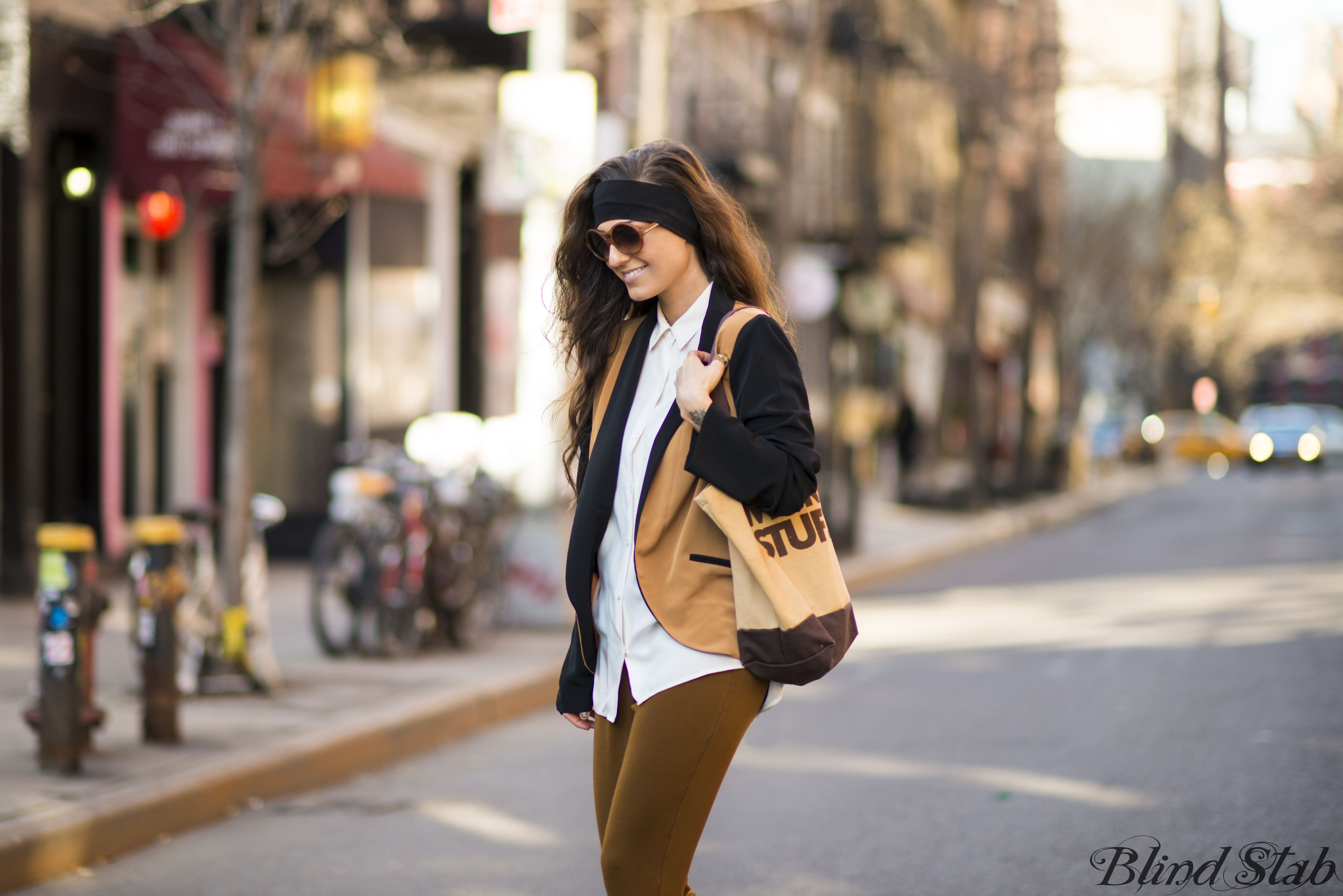 Giving major blog face.
WERRRKKKKKKK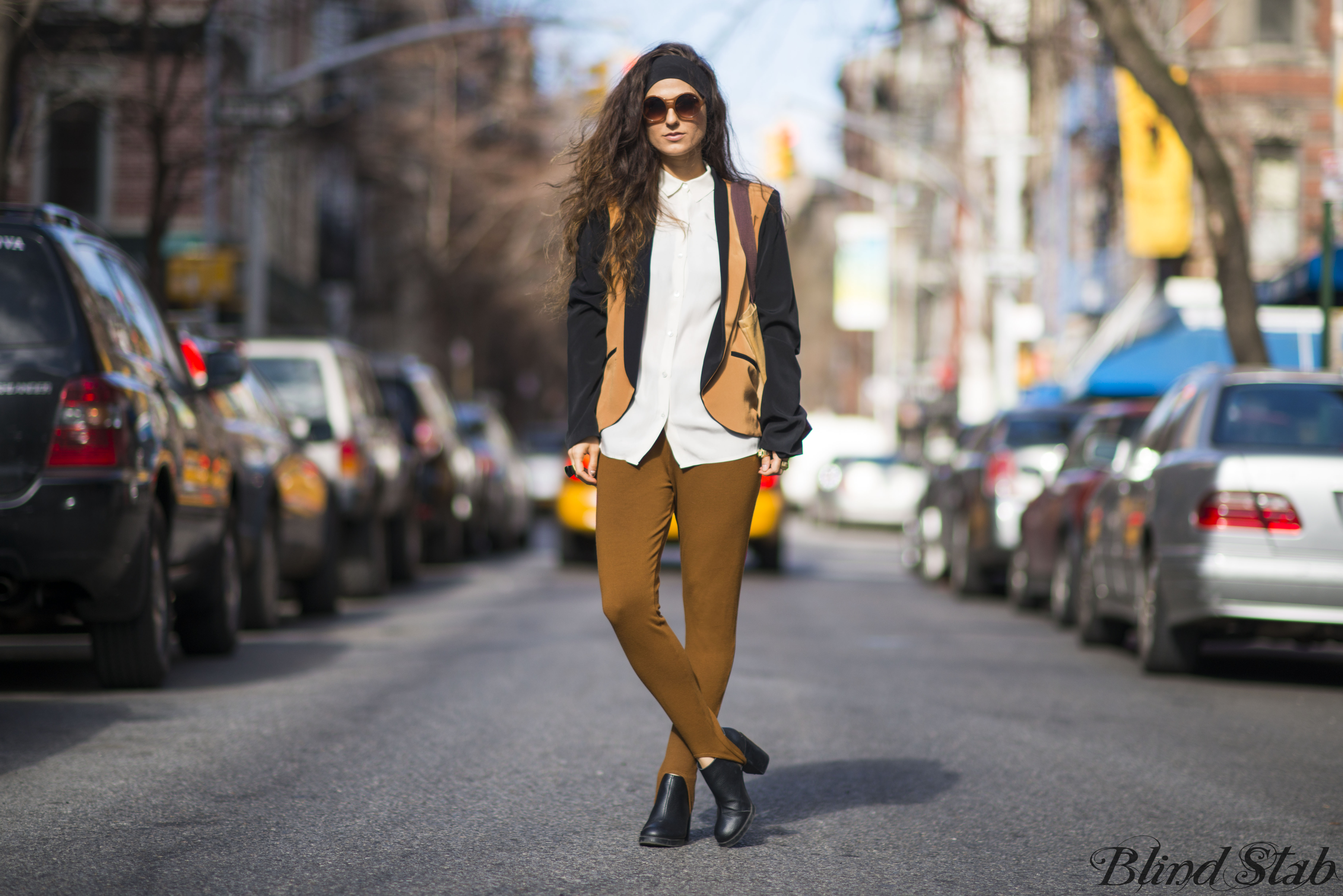 Alright lovers, enjoy your weekend.
I'm going to buy more BS stuff.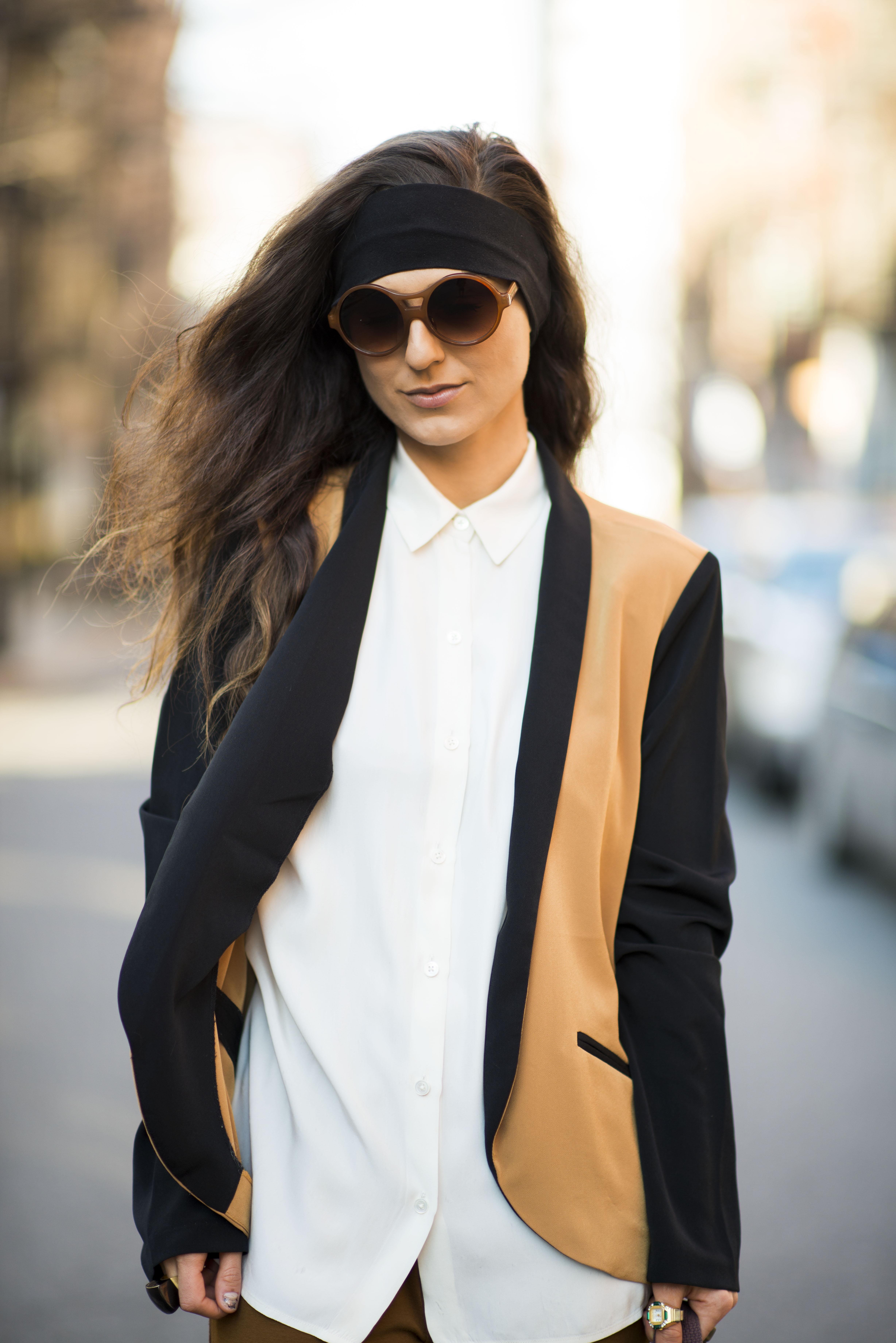 LATER DUDES XX-DANA
Wearing
Lipstick : NONE OMG WTF / Pants, Blouse and Tote : Vintage / Shoes : Cheap Monday / Tan and Black Blazer : Forever 21 / Black Coat in 1st photo : H&M / Sunglasses : A.OK for OAK
Photography : Yangmin Zhao

Follow Hotpants