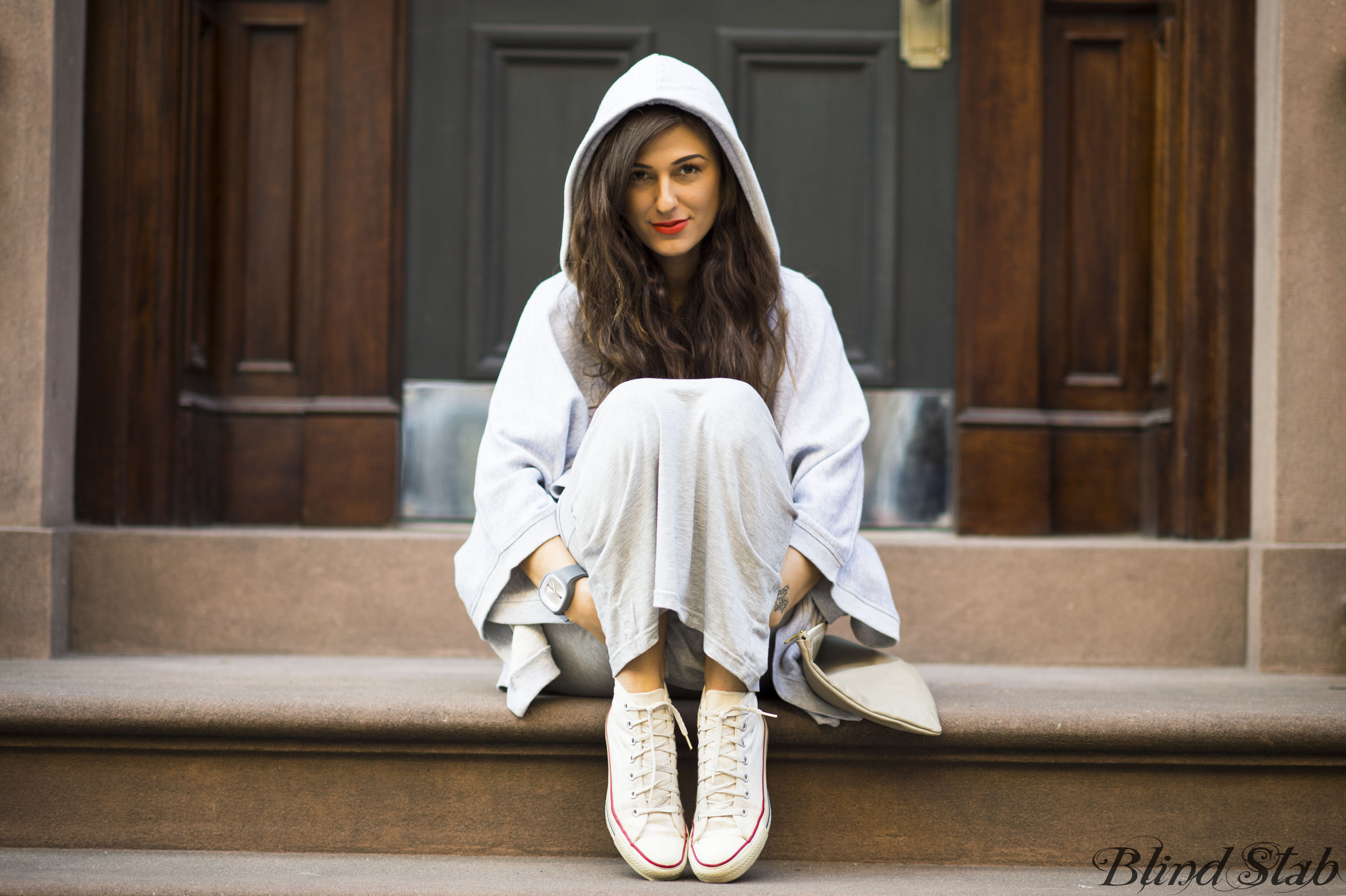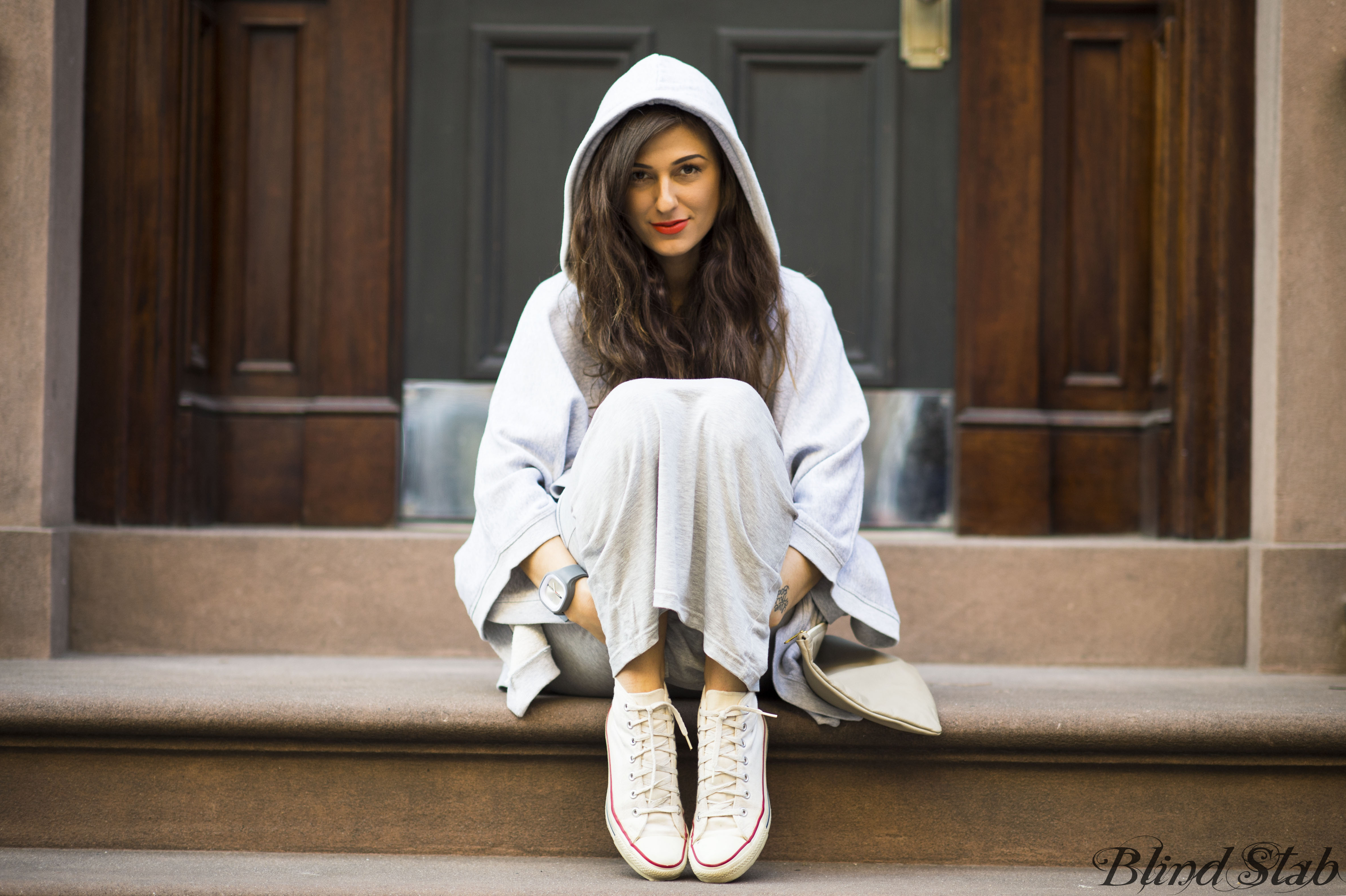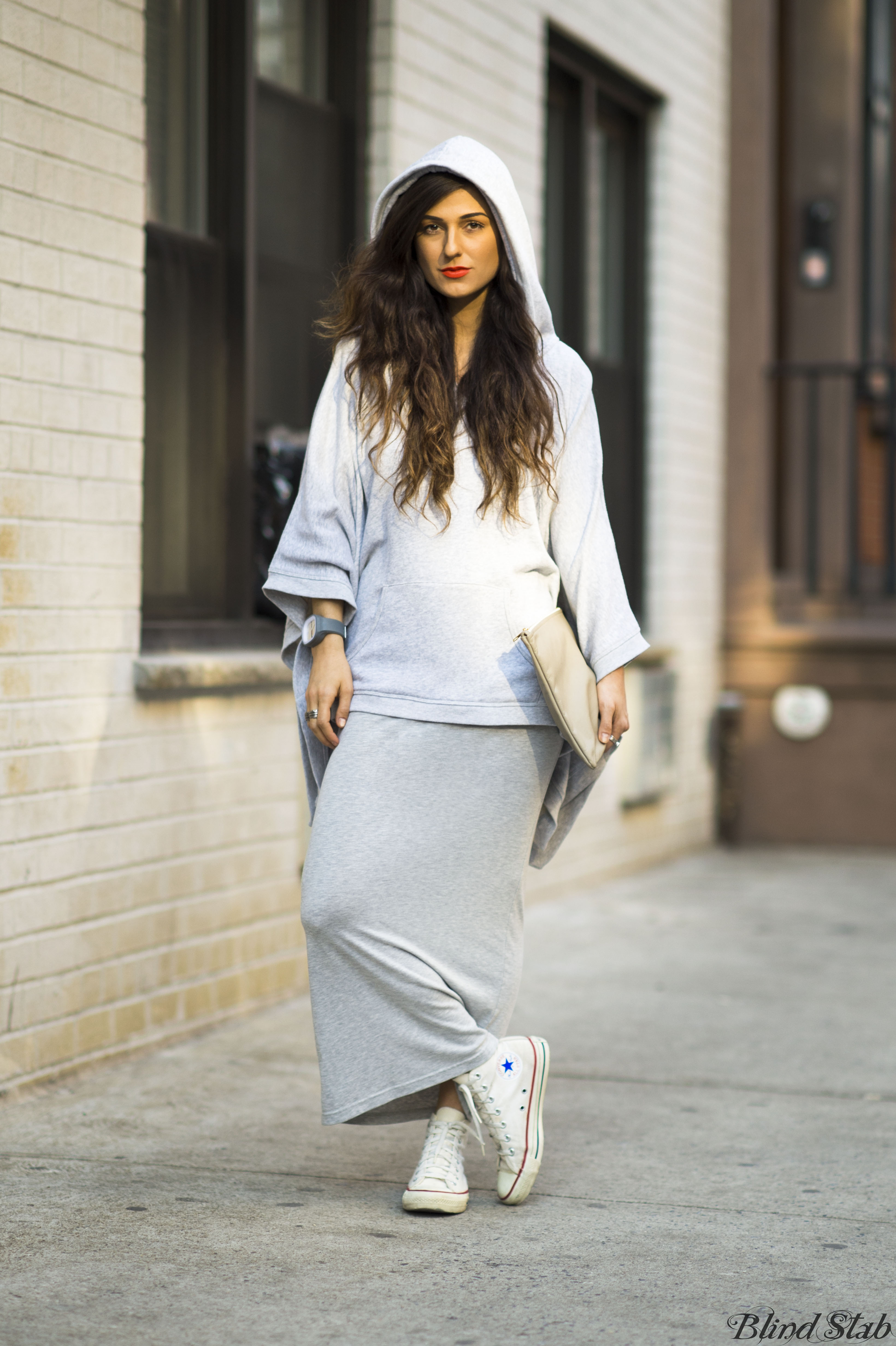 I NEVER WEAR SNEAKERS.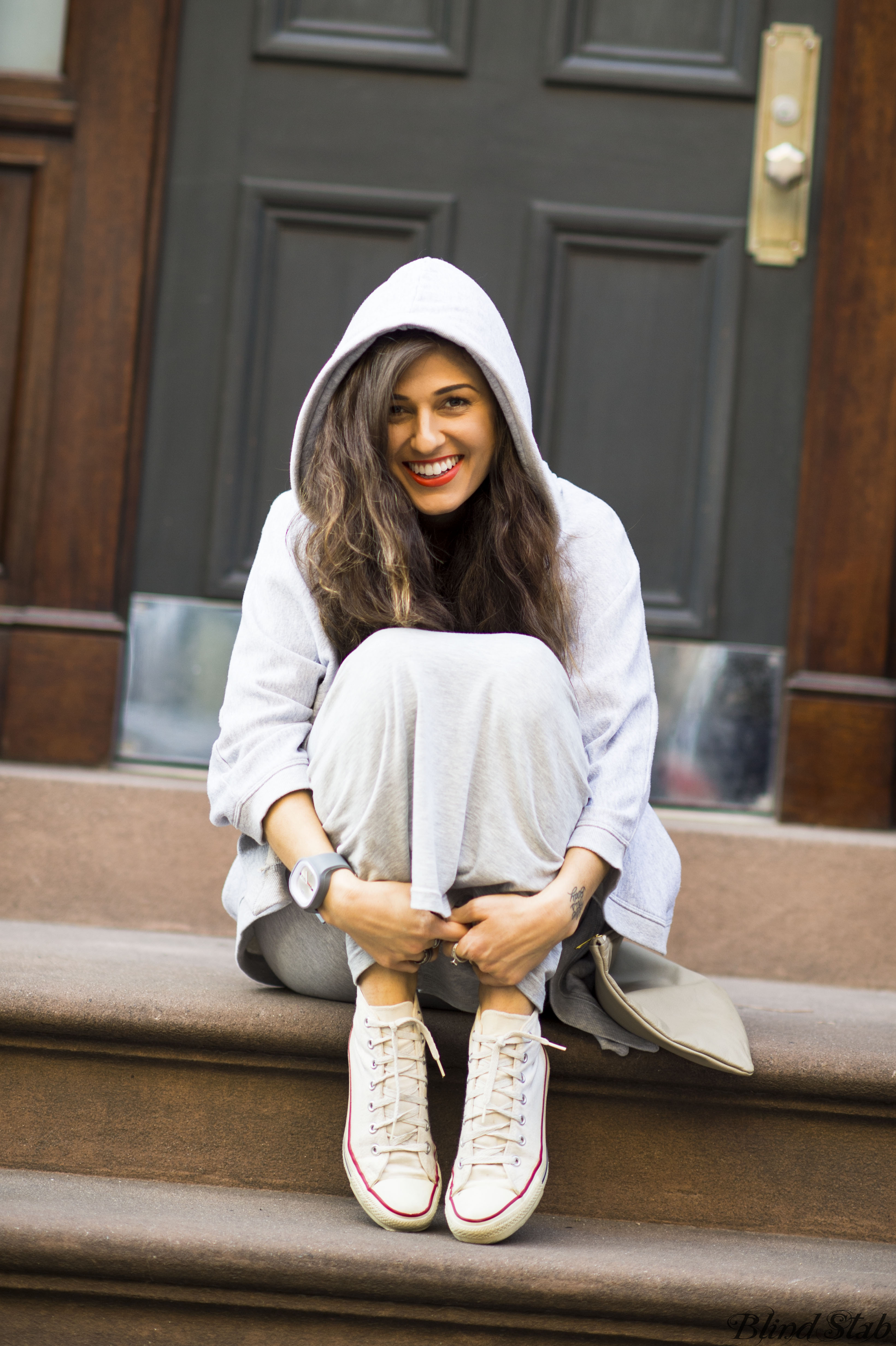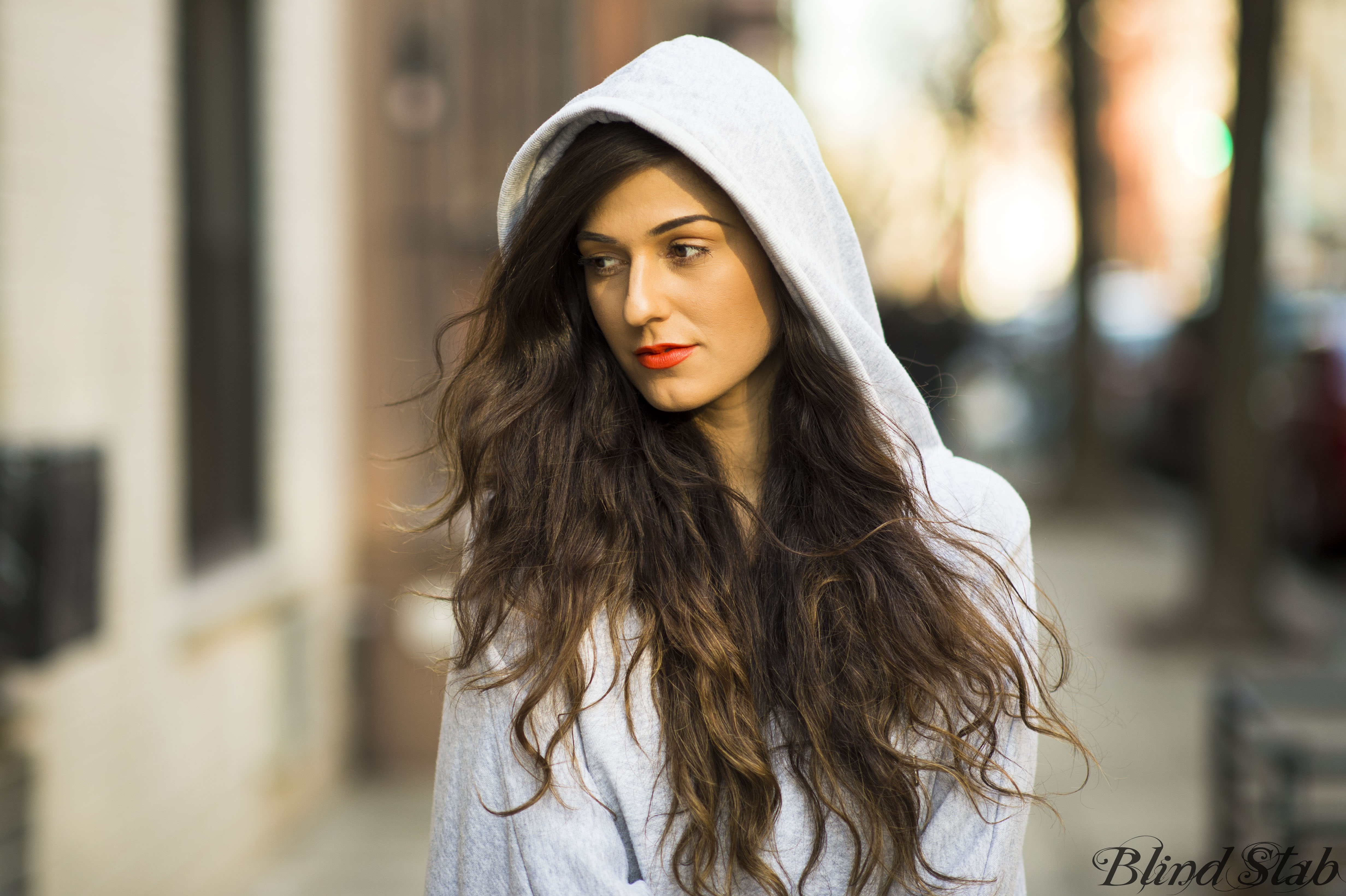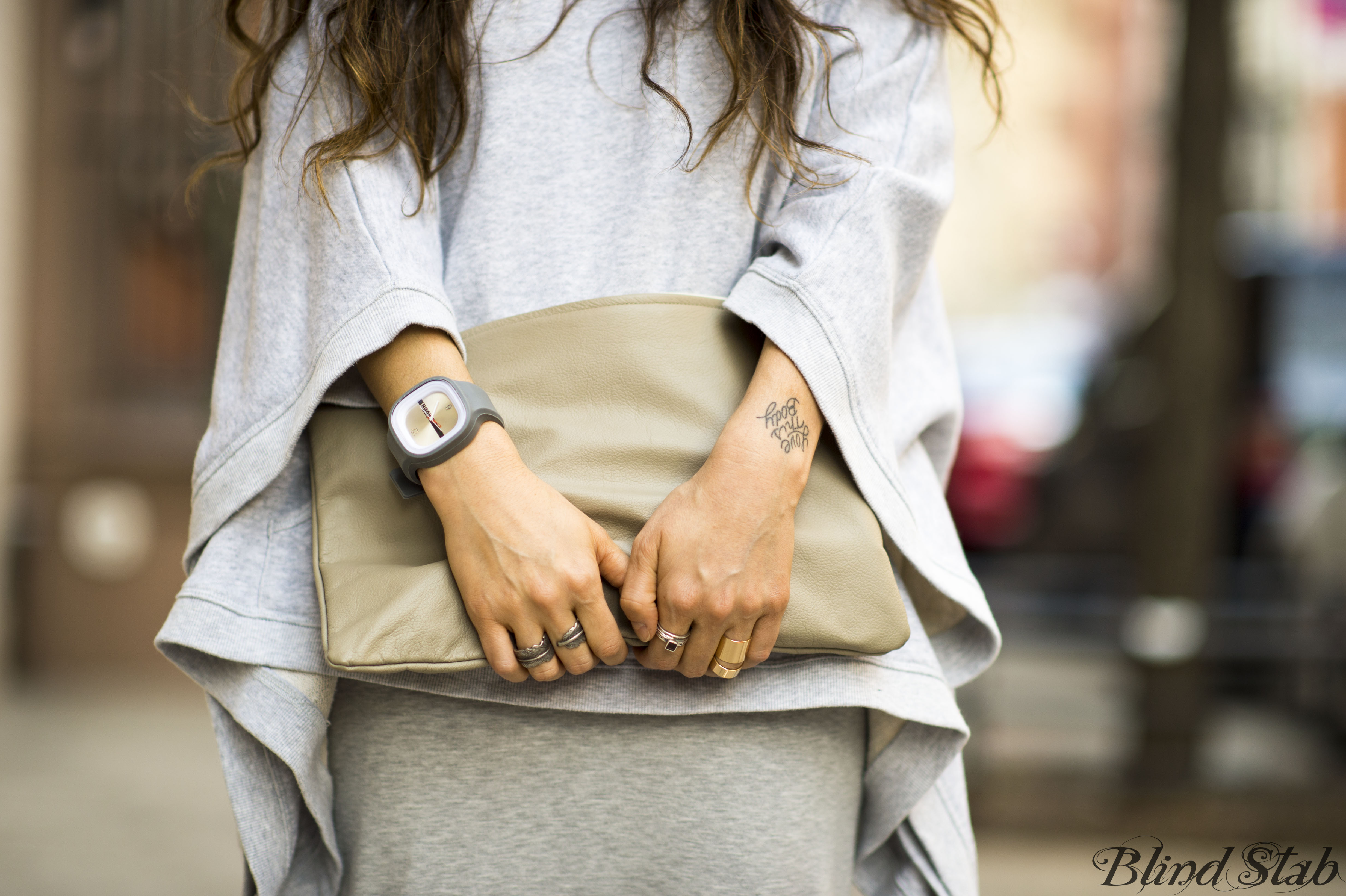 I feel so short when I'm not wearing heels!
In fact, I don't think I've ever done a blog post in flats before…
weird.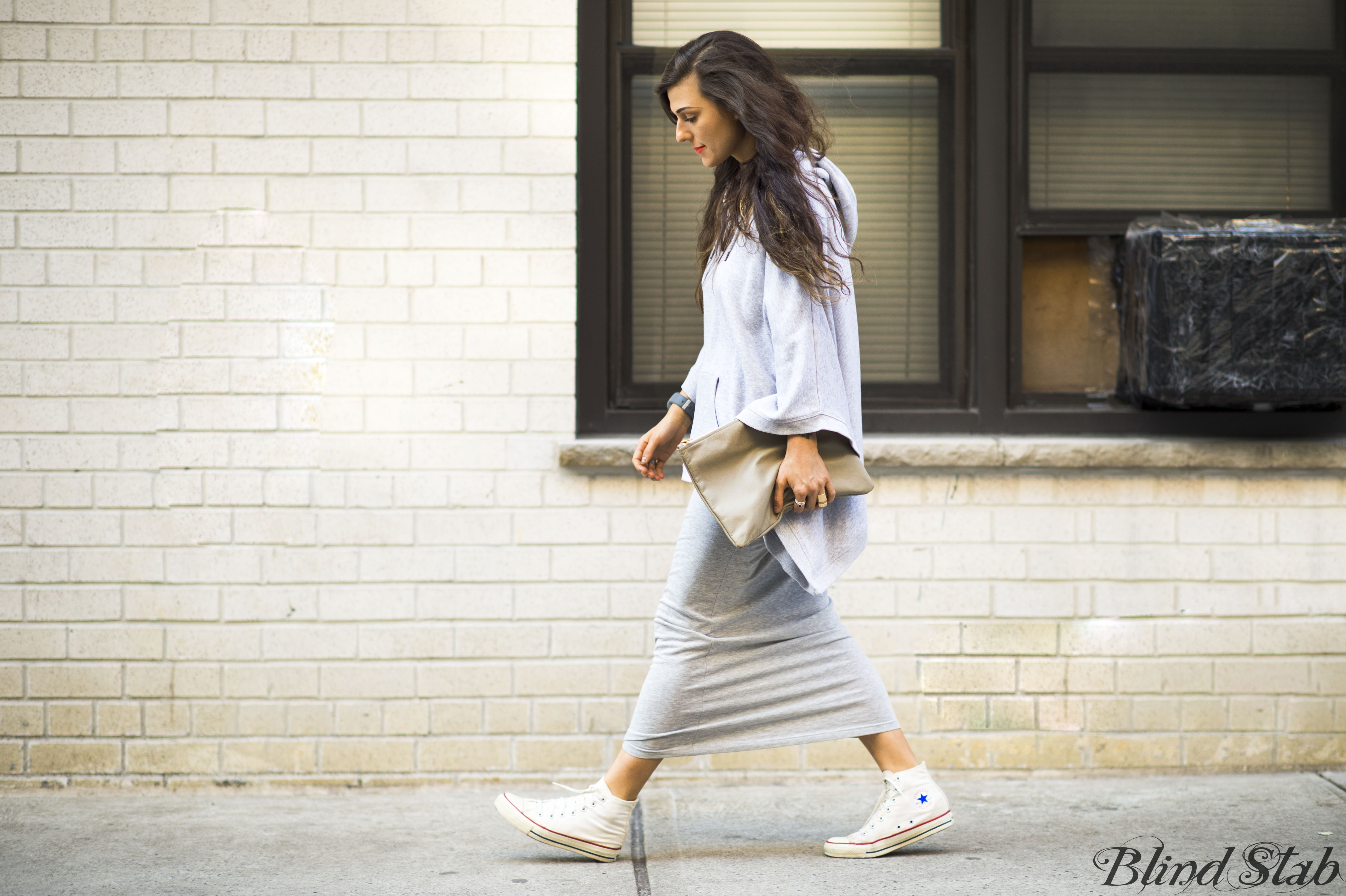 I look so Swedish here.
Like a Swedish gym rat.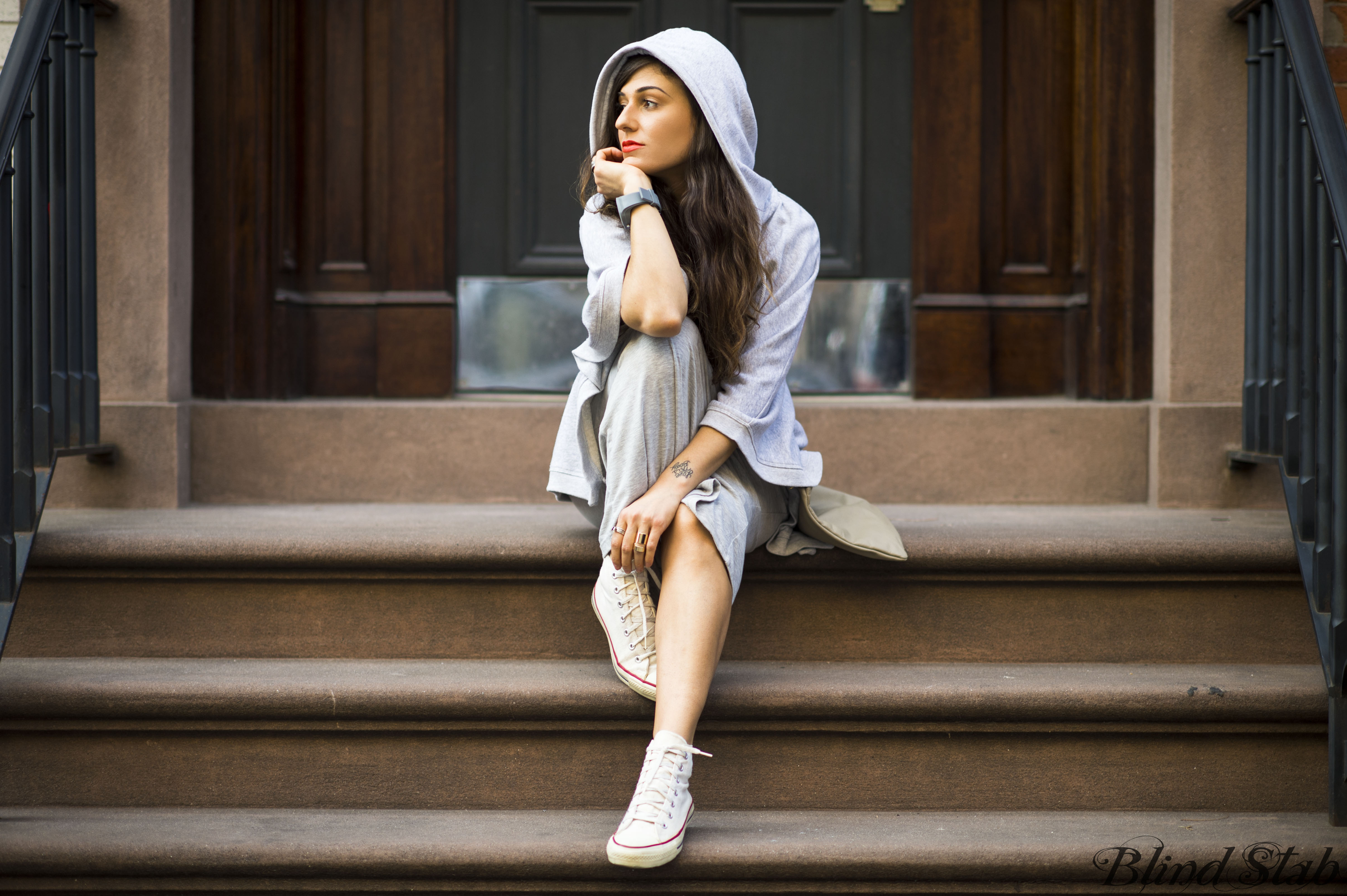 A Swedish gym rat that will beat the shit out of you.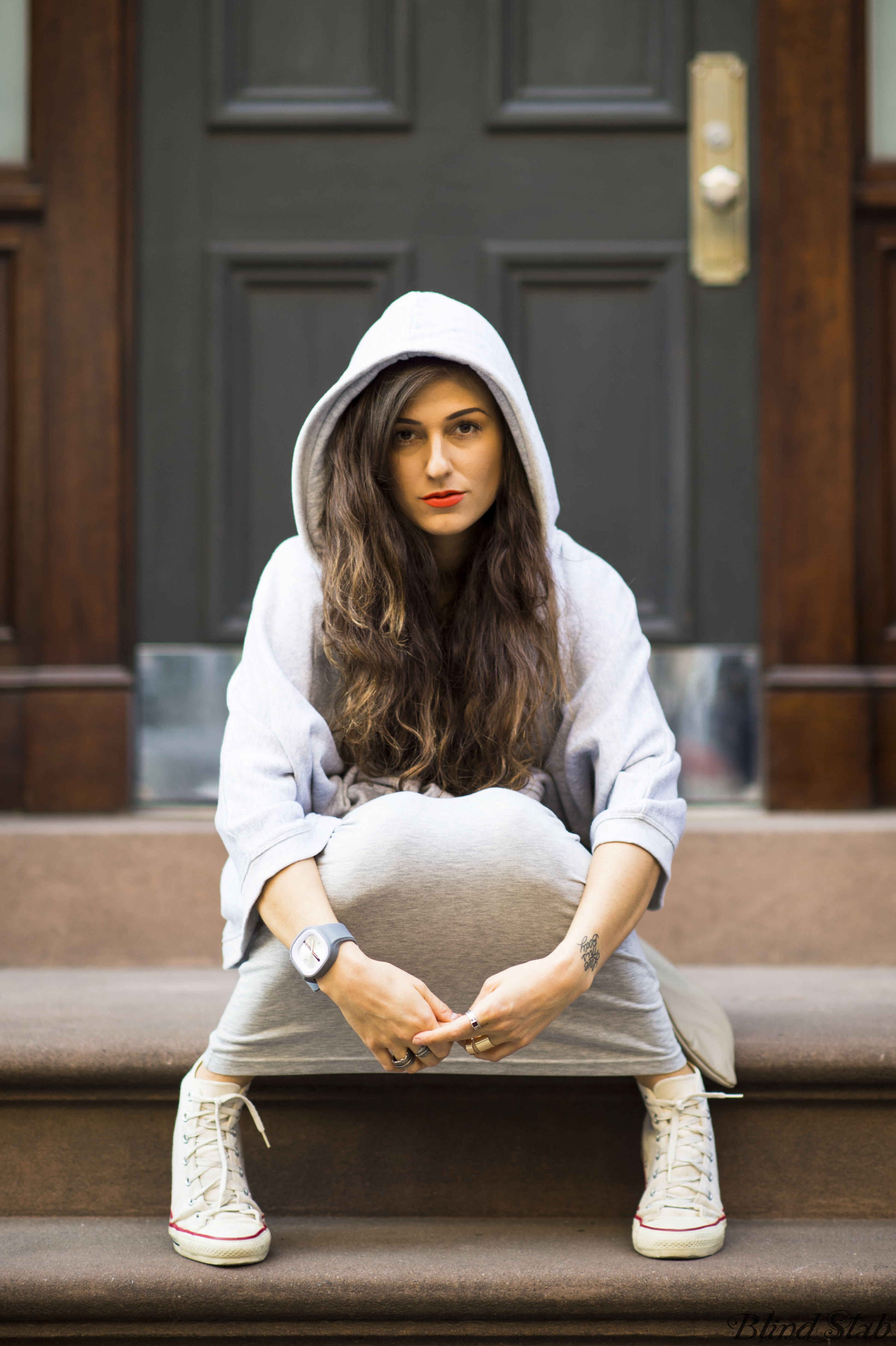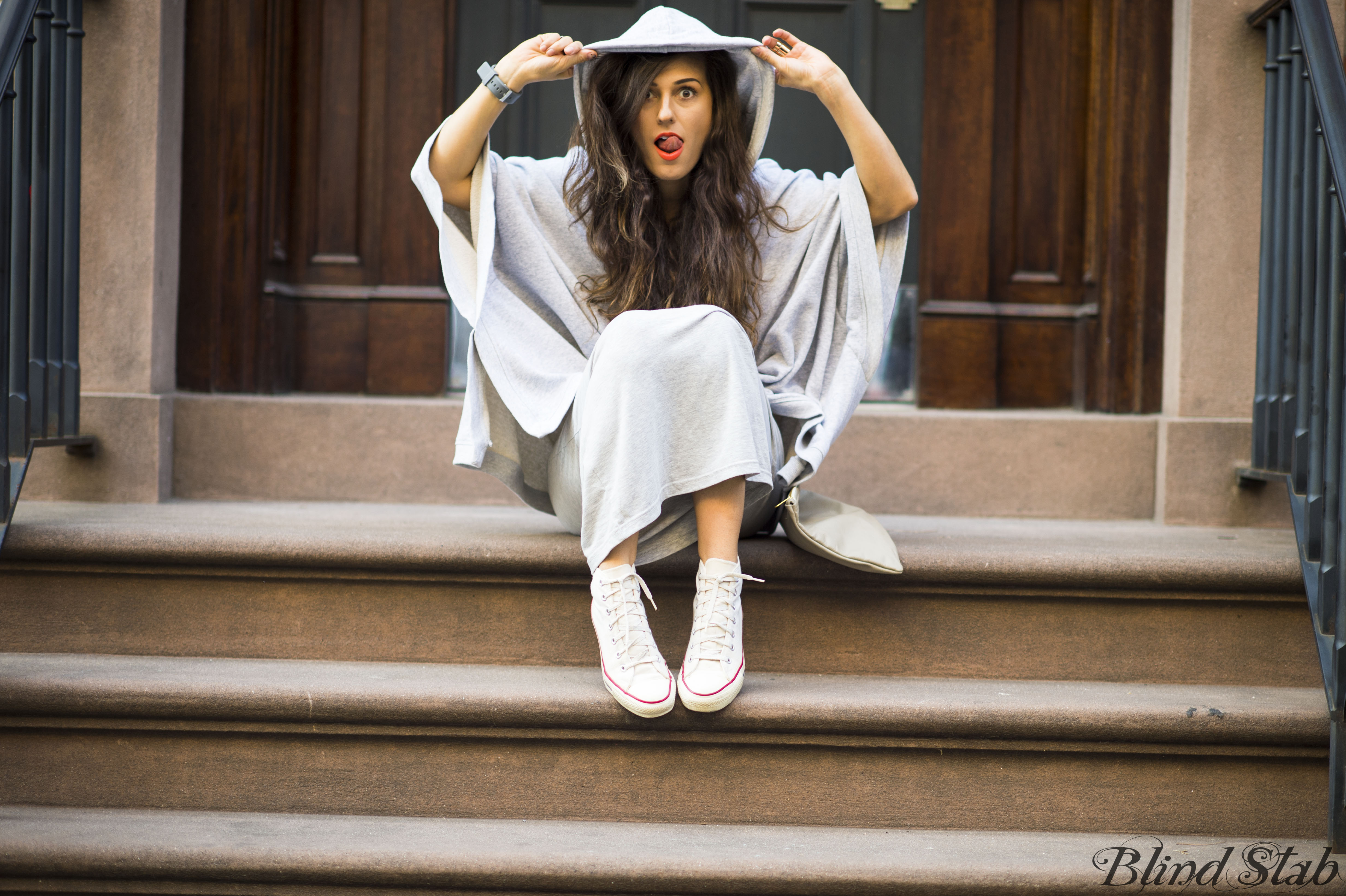 Yes, I have a lot of hair.
And it looks like a huge beard when I wear a hood.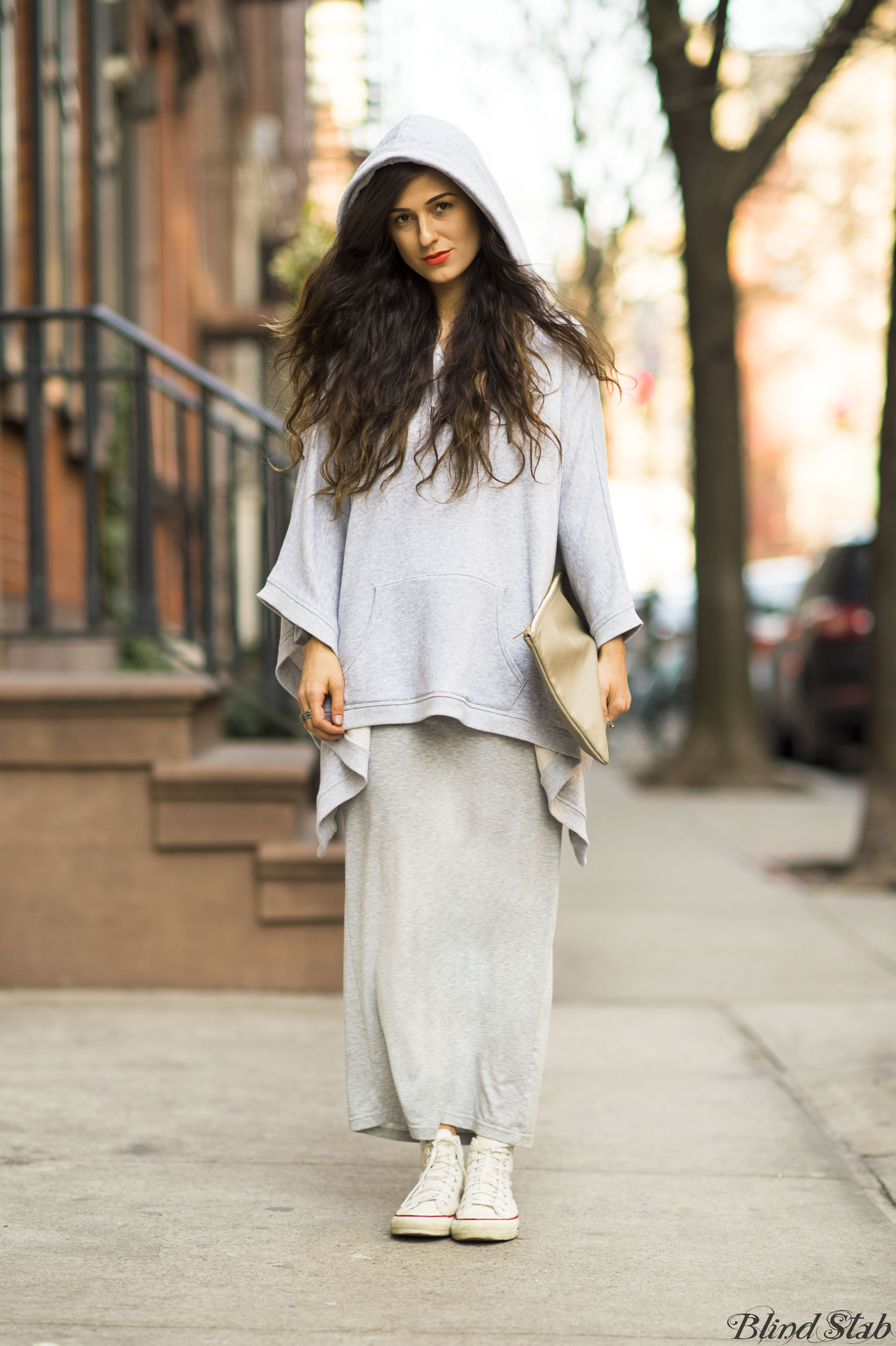 Cool sweatshirt/cape right?
Yet another outfit to add to my Monochrome collection.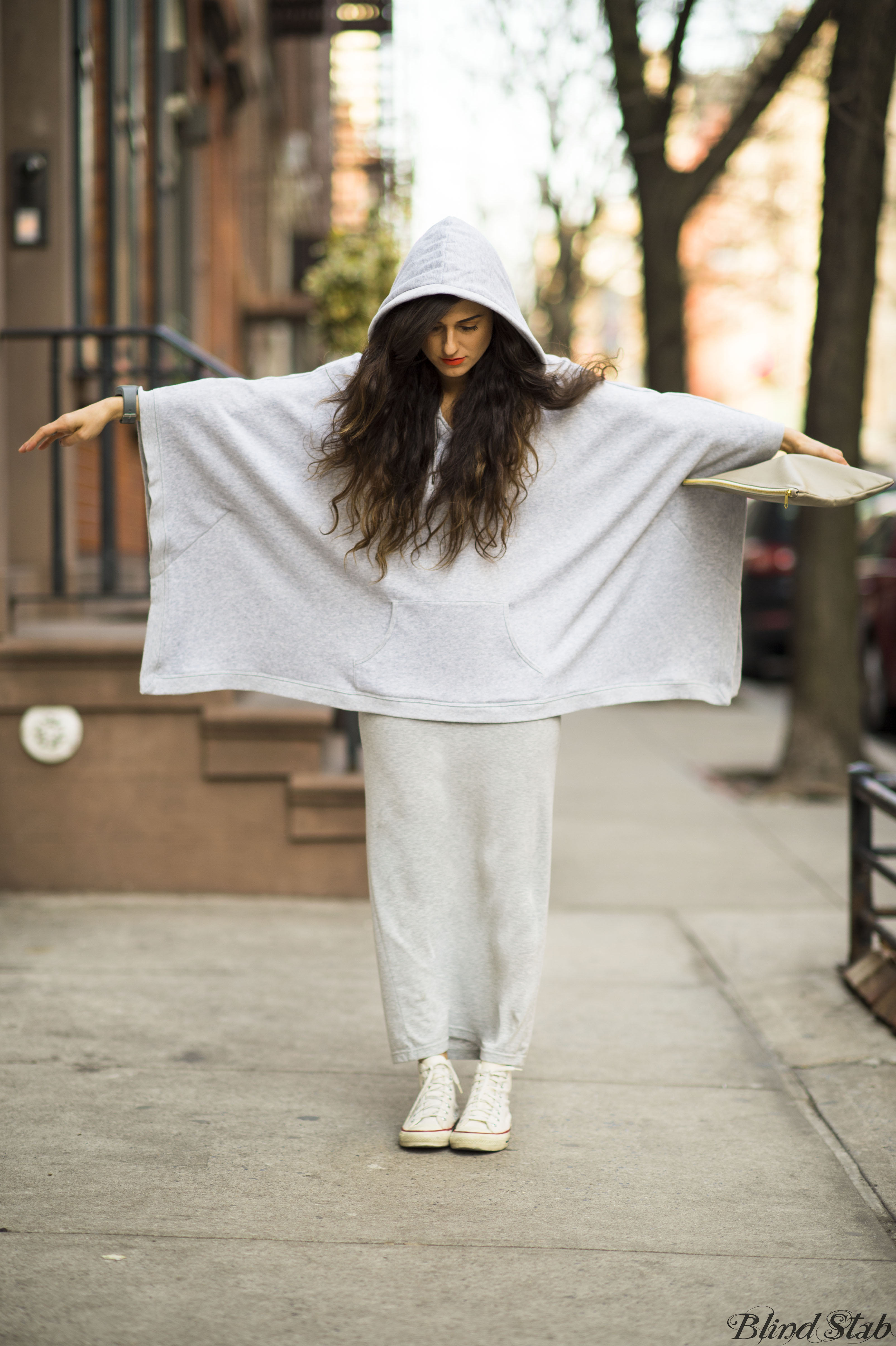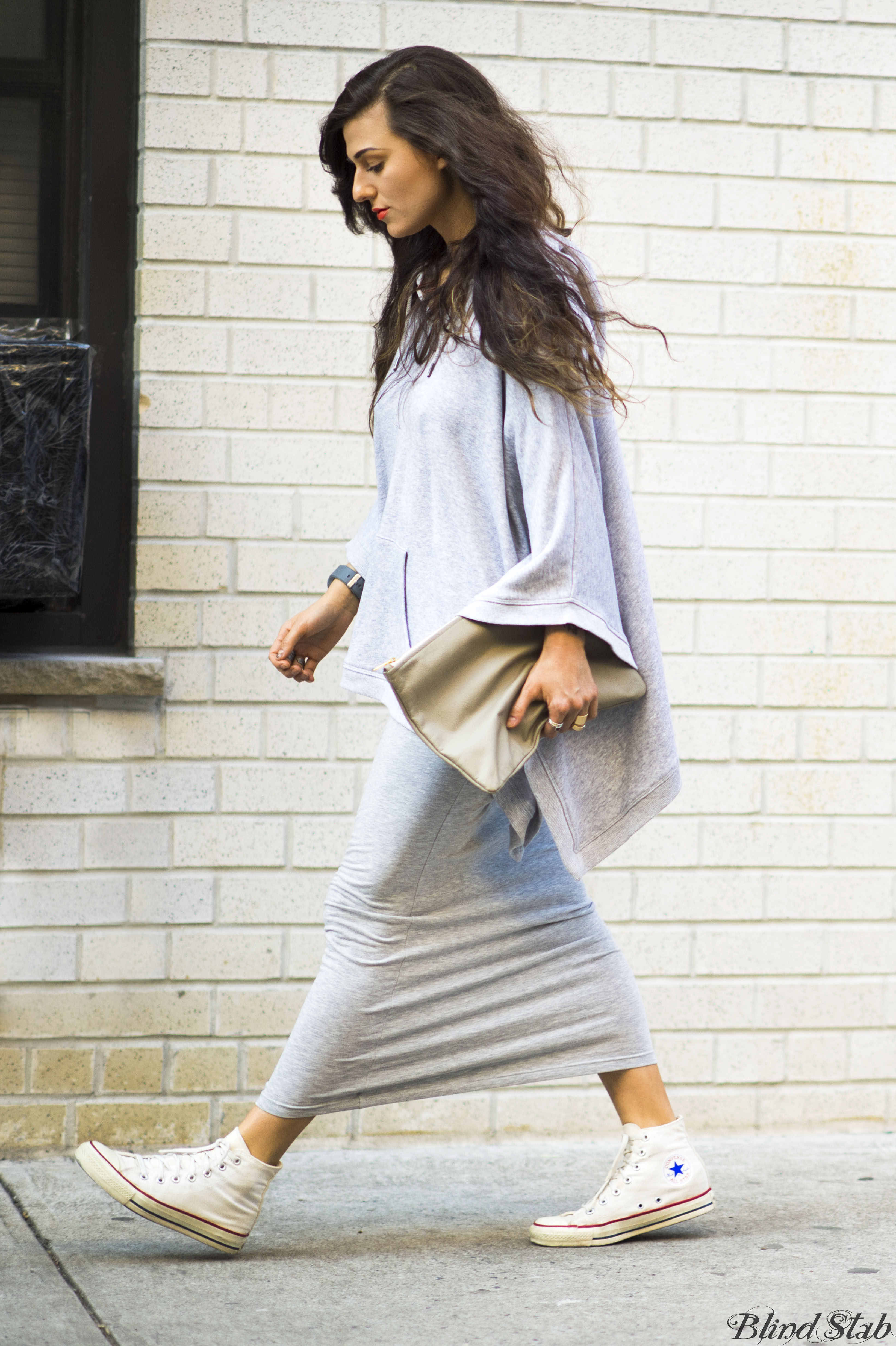 kommer att slå döda någon…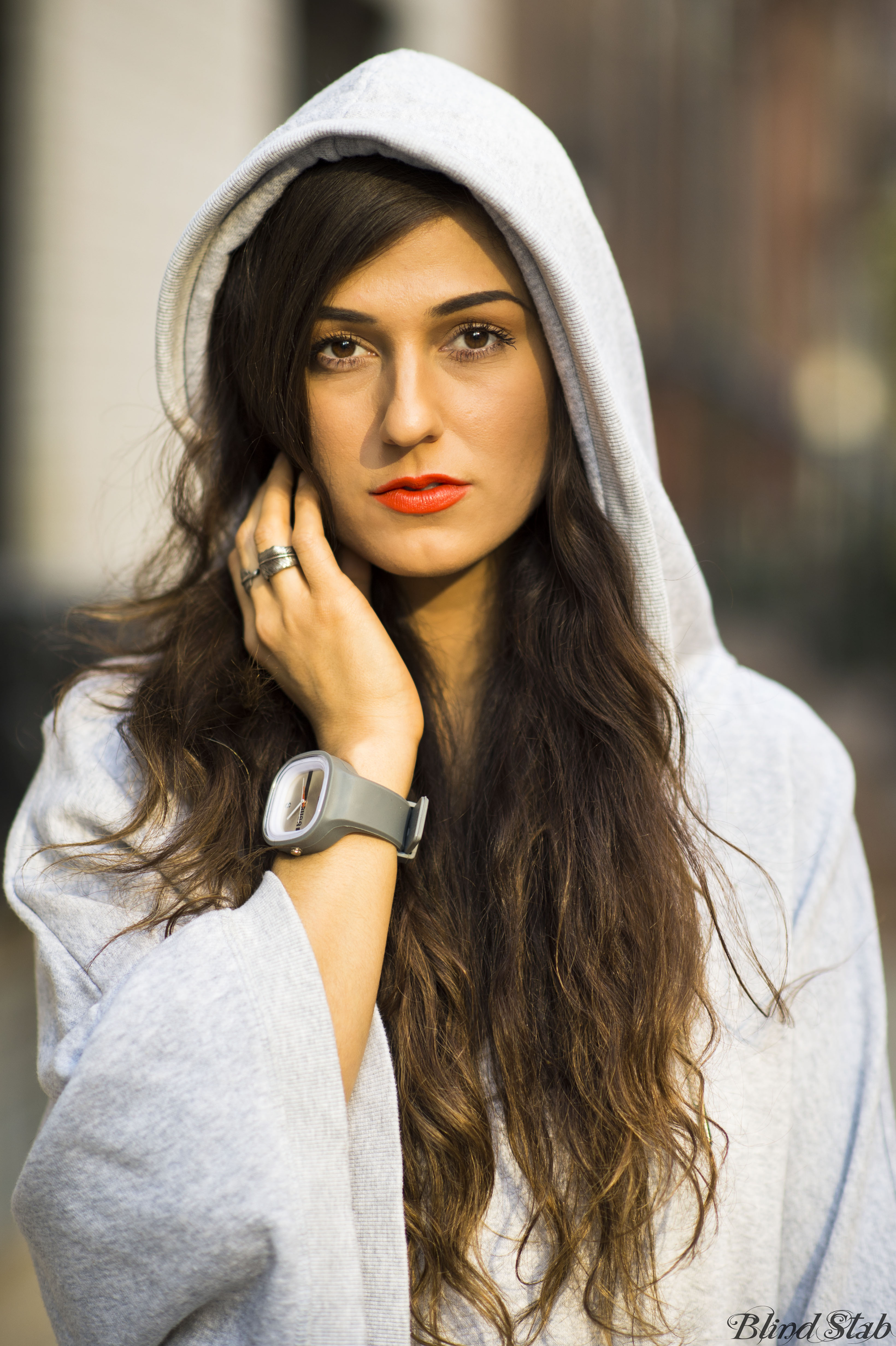 And here I am trying to camouflage myself on top of my gray bed.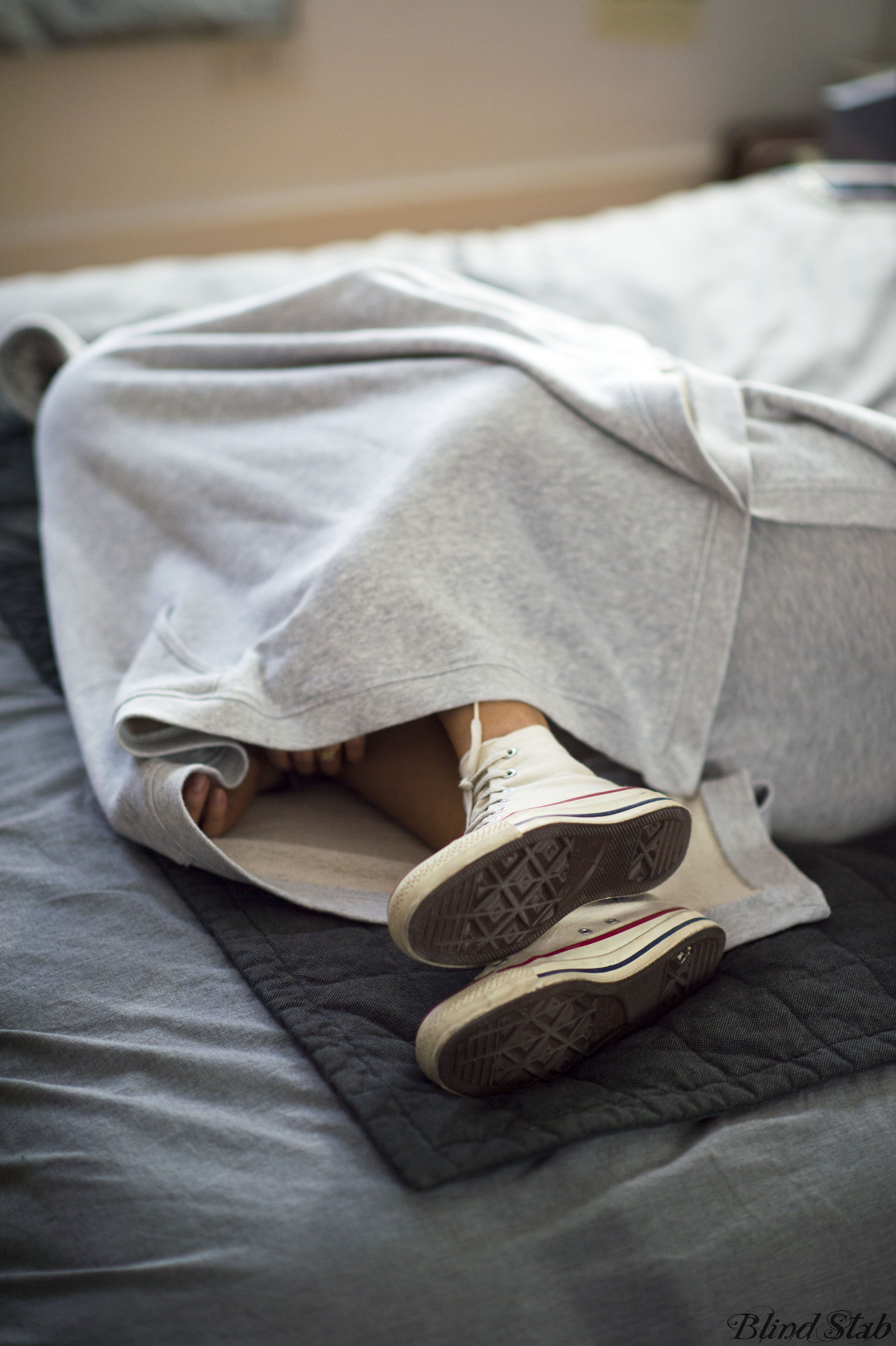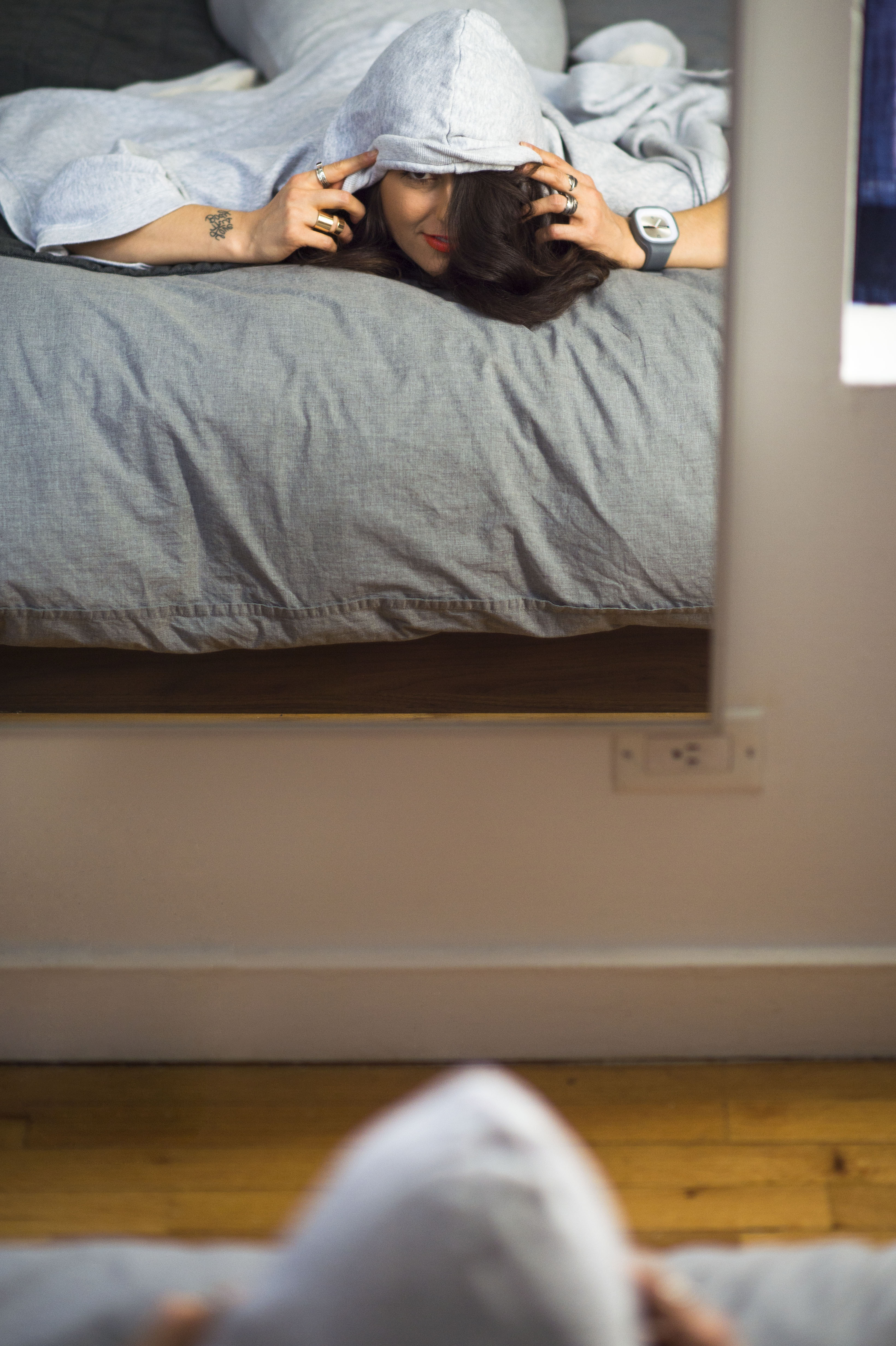 LATER DUDES XX-DANA
Wearing
Lipstick : MAC Morange / Sweatshirt : Esprit / Skirt and Rings : H&M / Shoes : Converse / Clutch : American Apparel / Watch : RUBR
Photography : Adam Katz Sinding
_________________________________________
Follow Hotpants