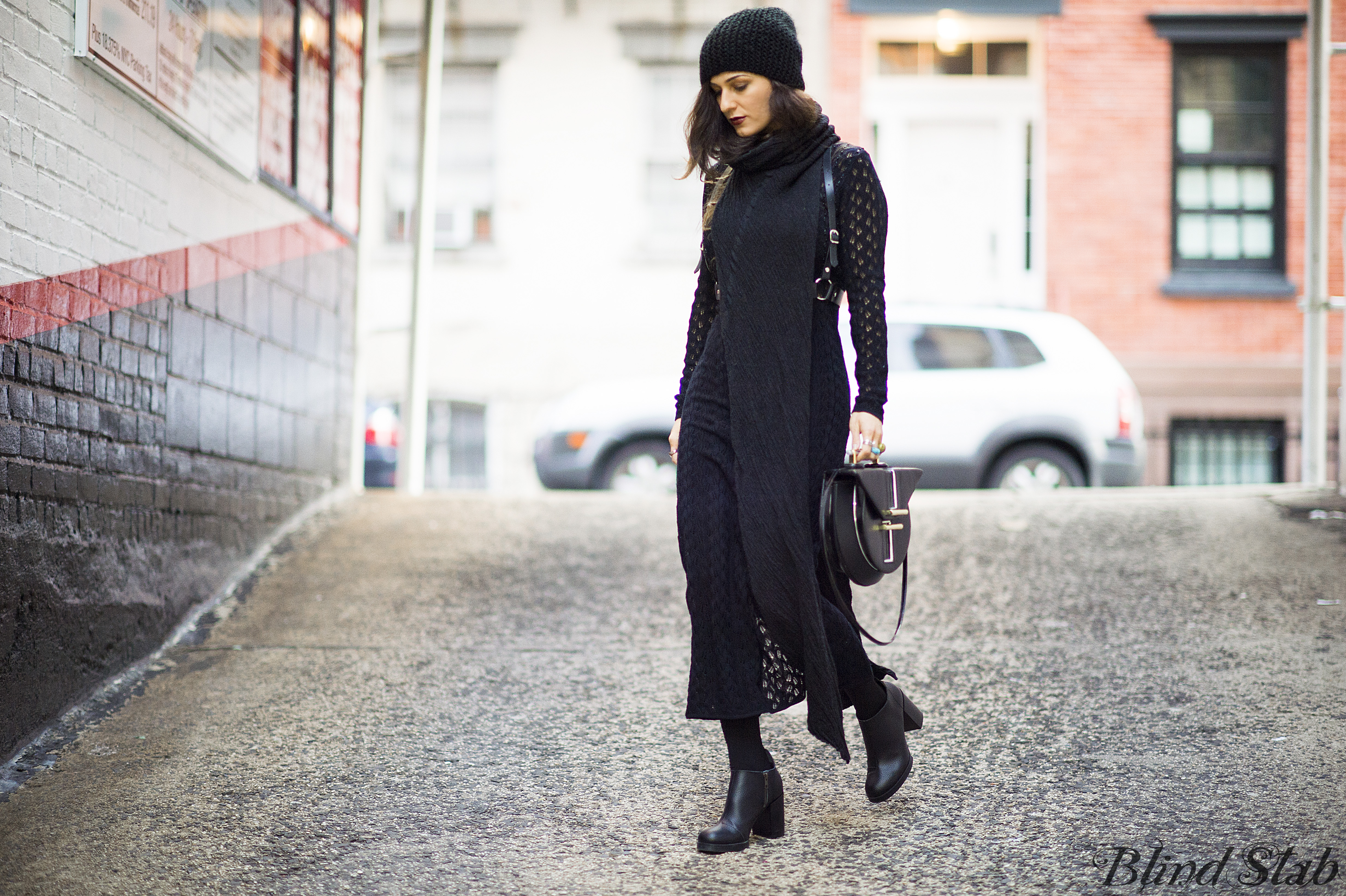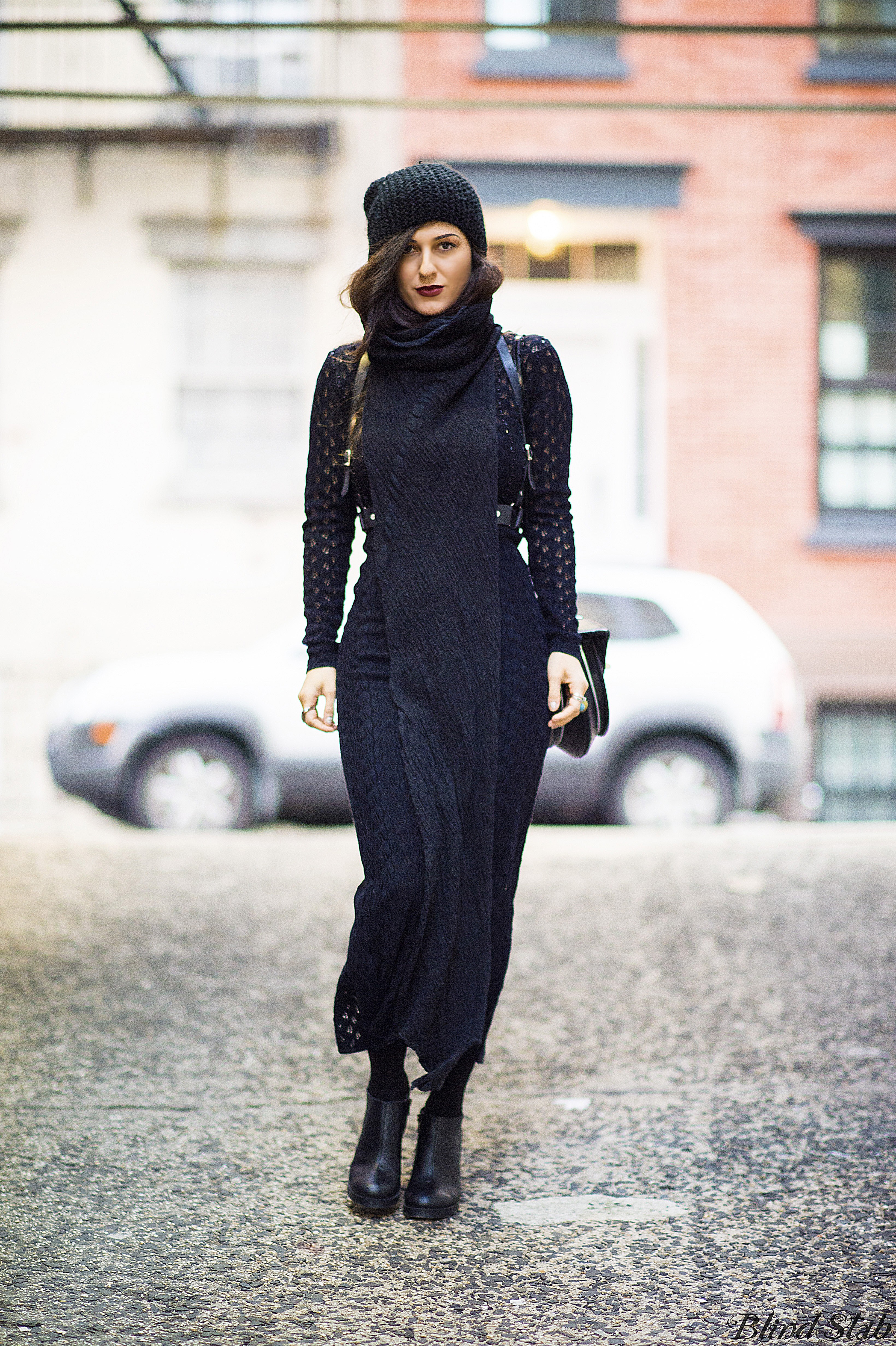 This was such a dark day. I smashed my thumb in a window that morning, so I wore all black for the impending loss of my fingernail.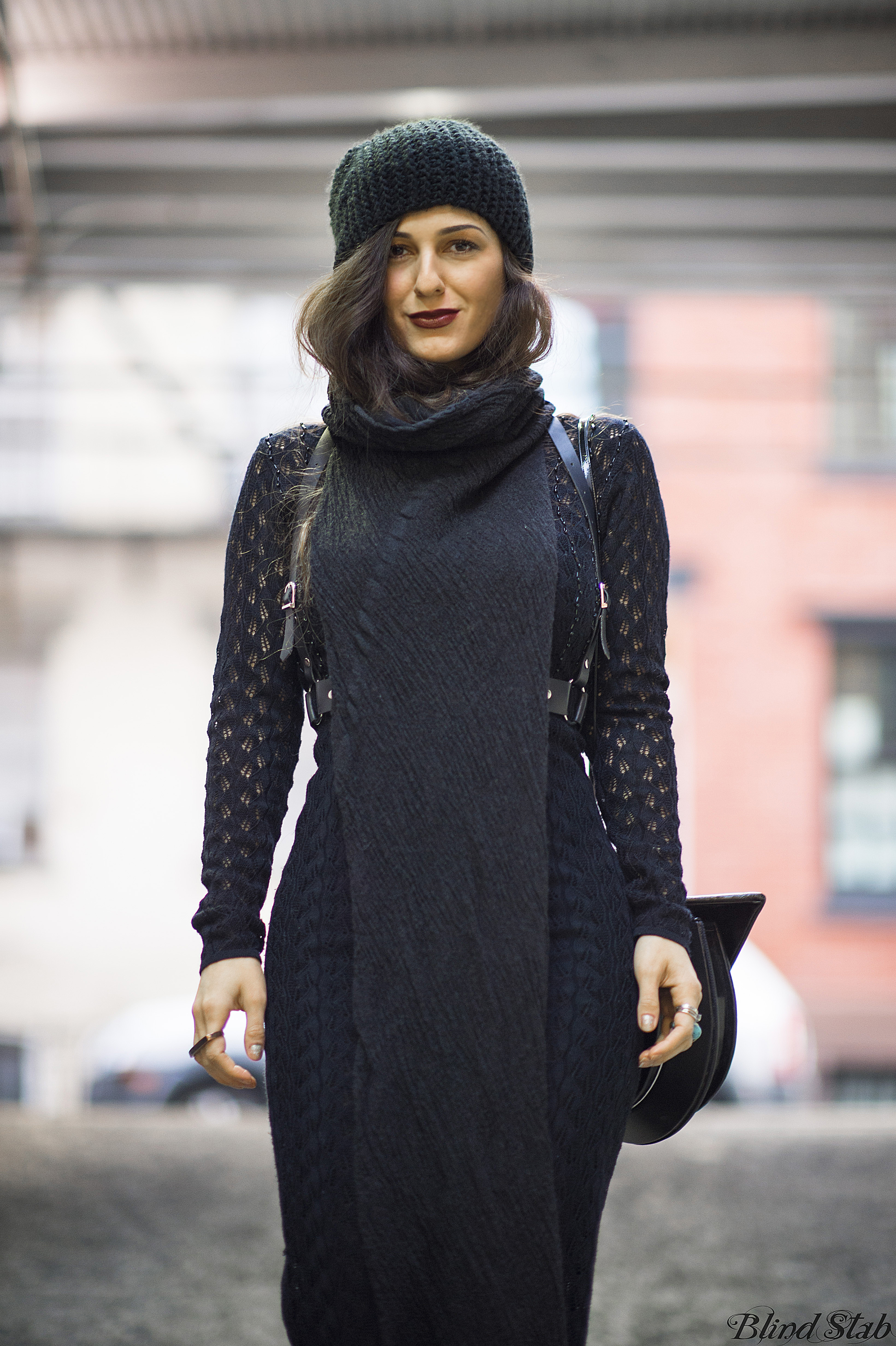 I may be smiling, but inside I'm screaming in agony.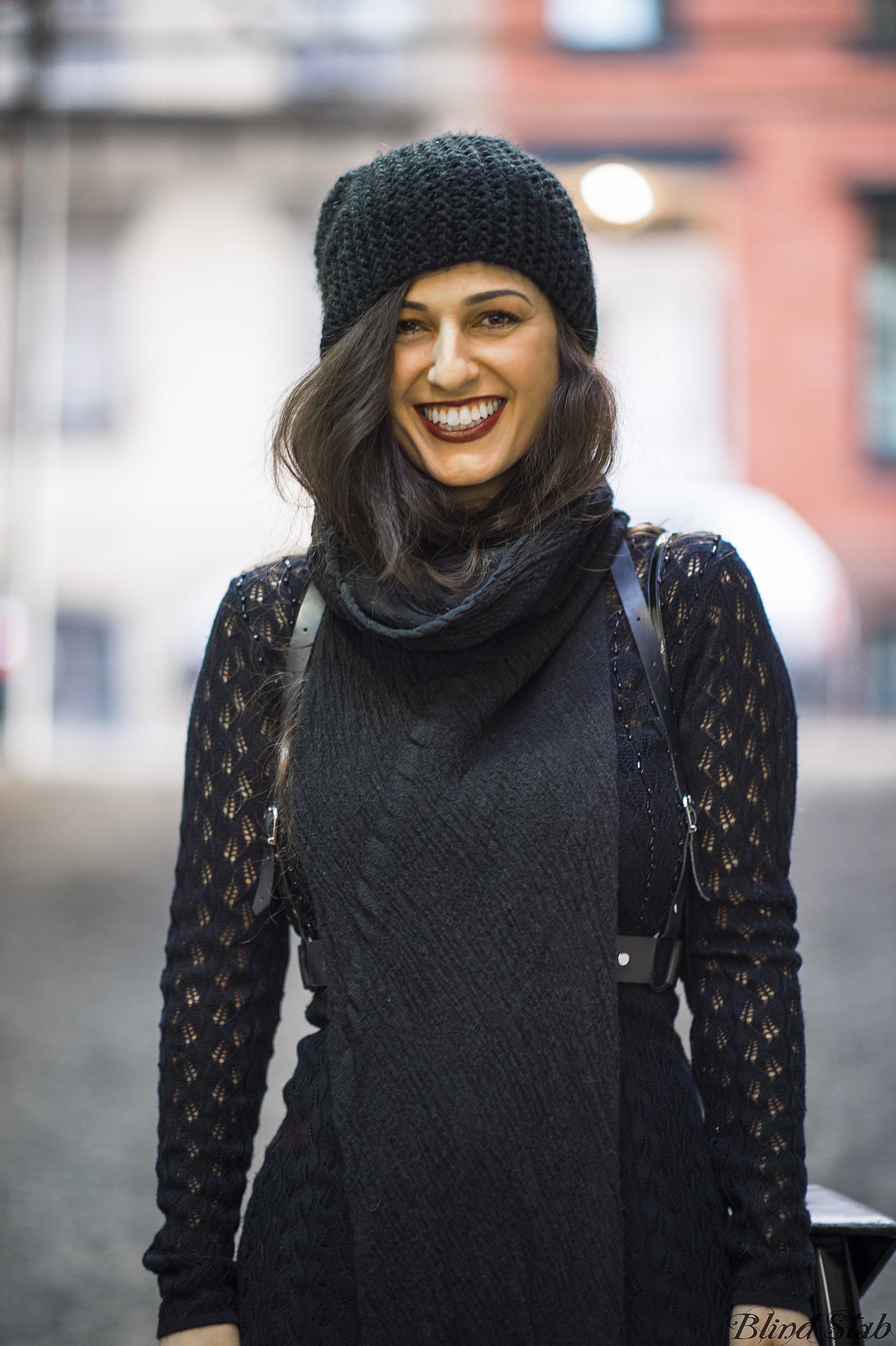 Well, maybe not screaming…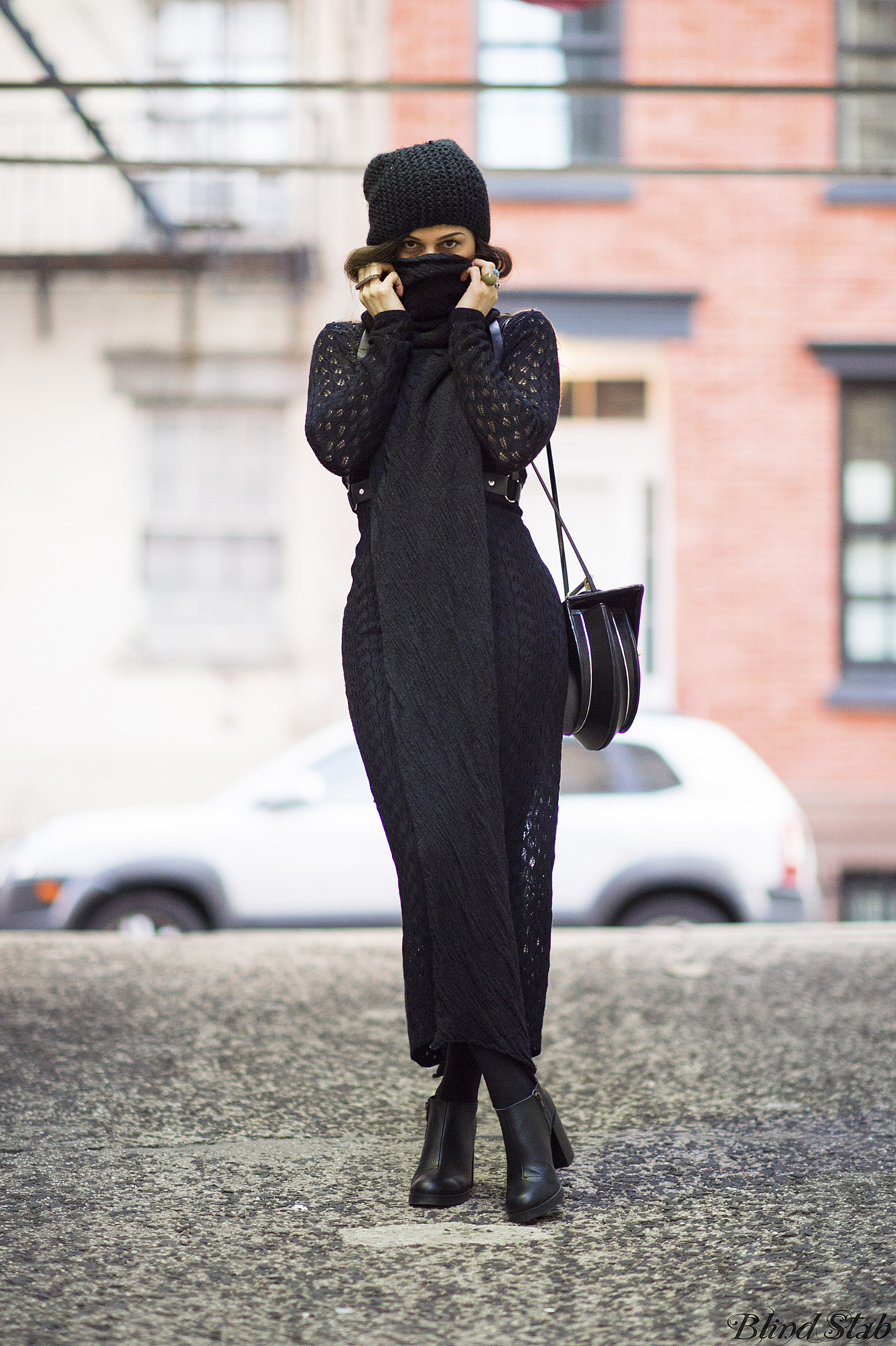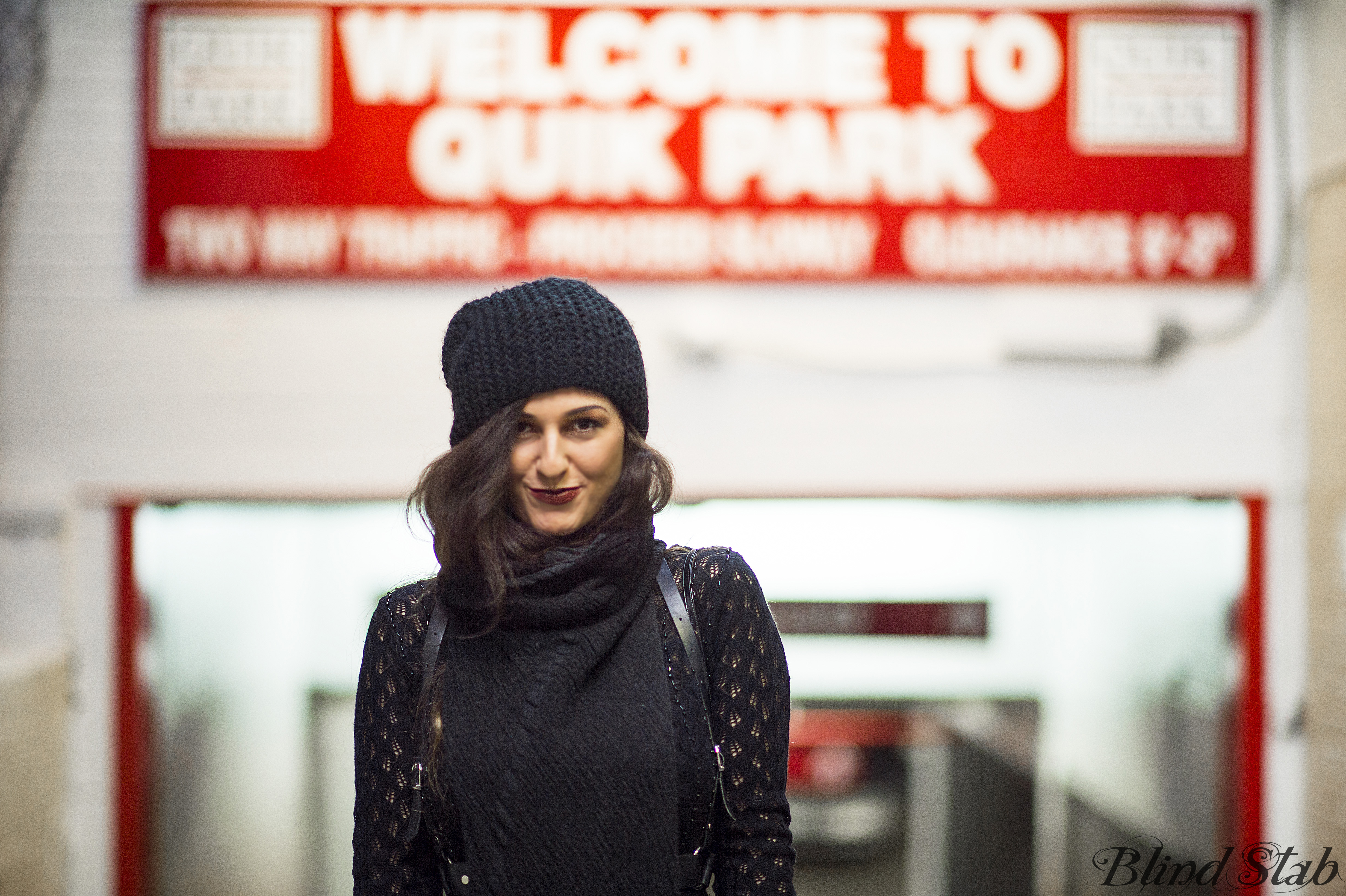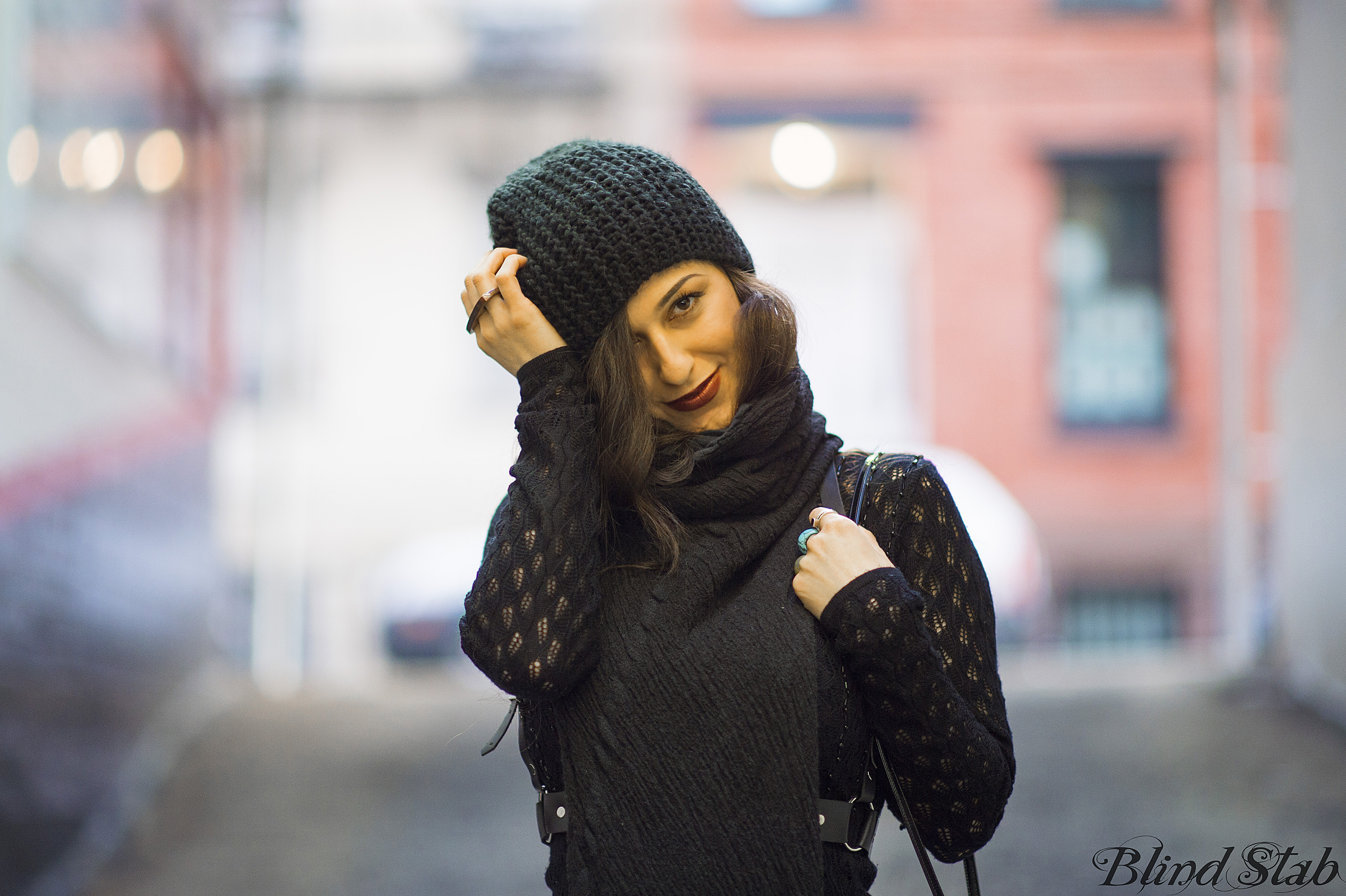 In case you can't tell…I'm in a parking garage.
(or some weird underground car dealership)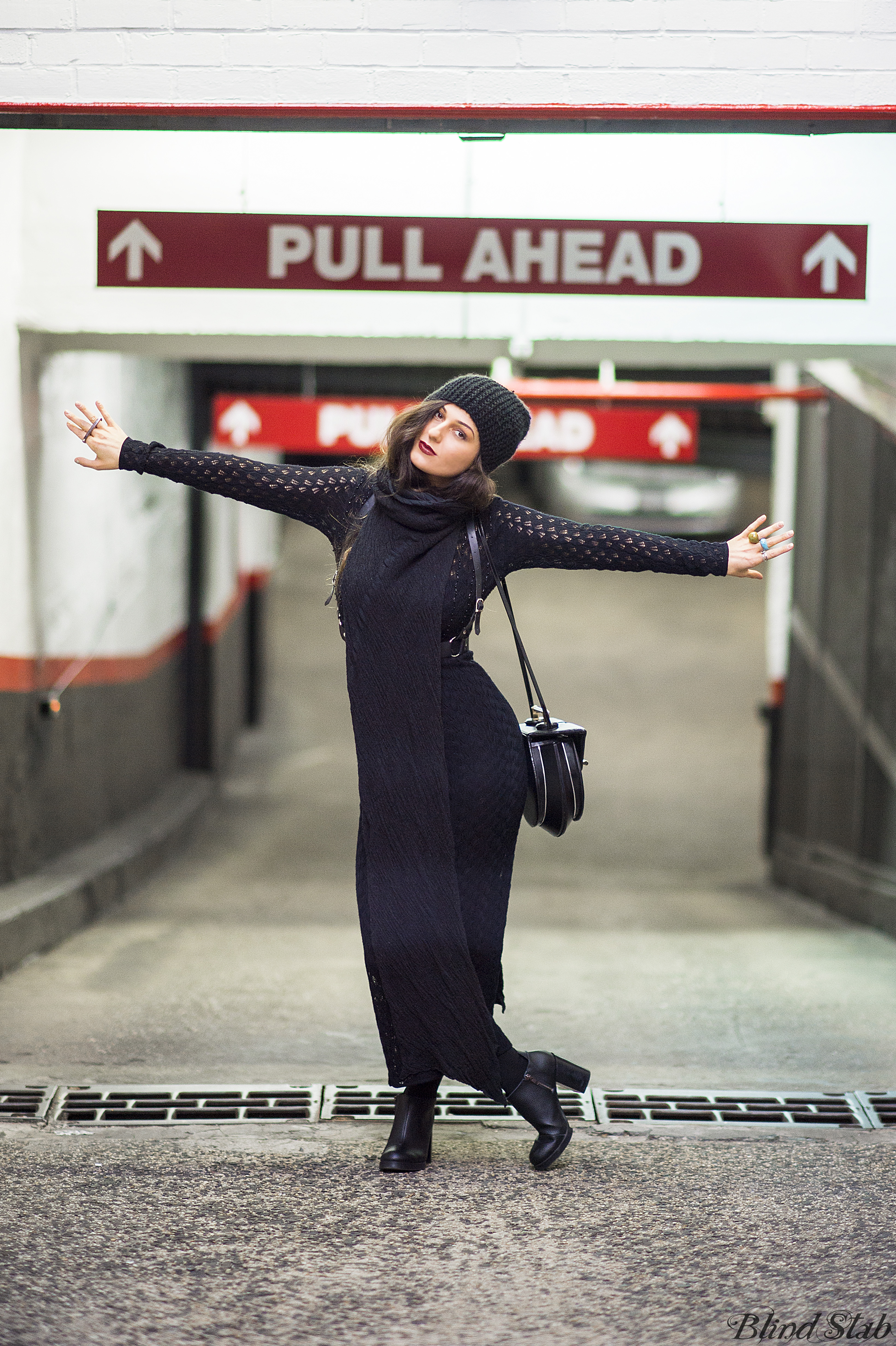 Casually walking to my Bugatti EB 16.4 Veyron "Pur Sang" that I keep parked down below.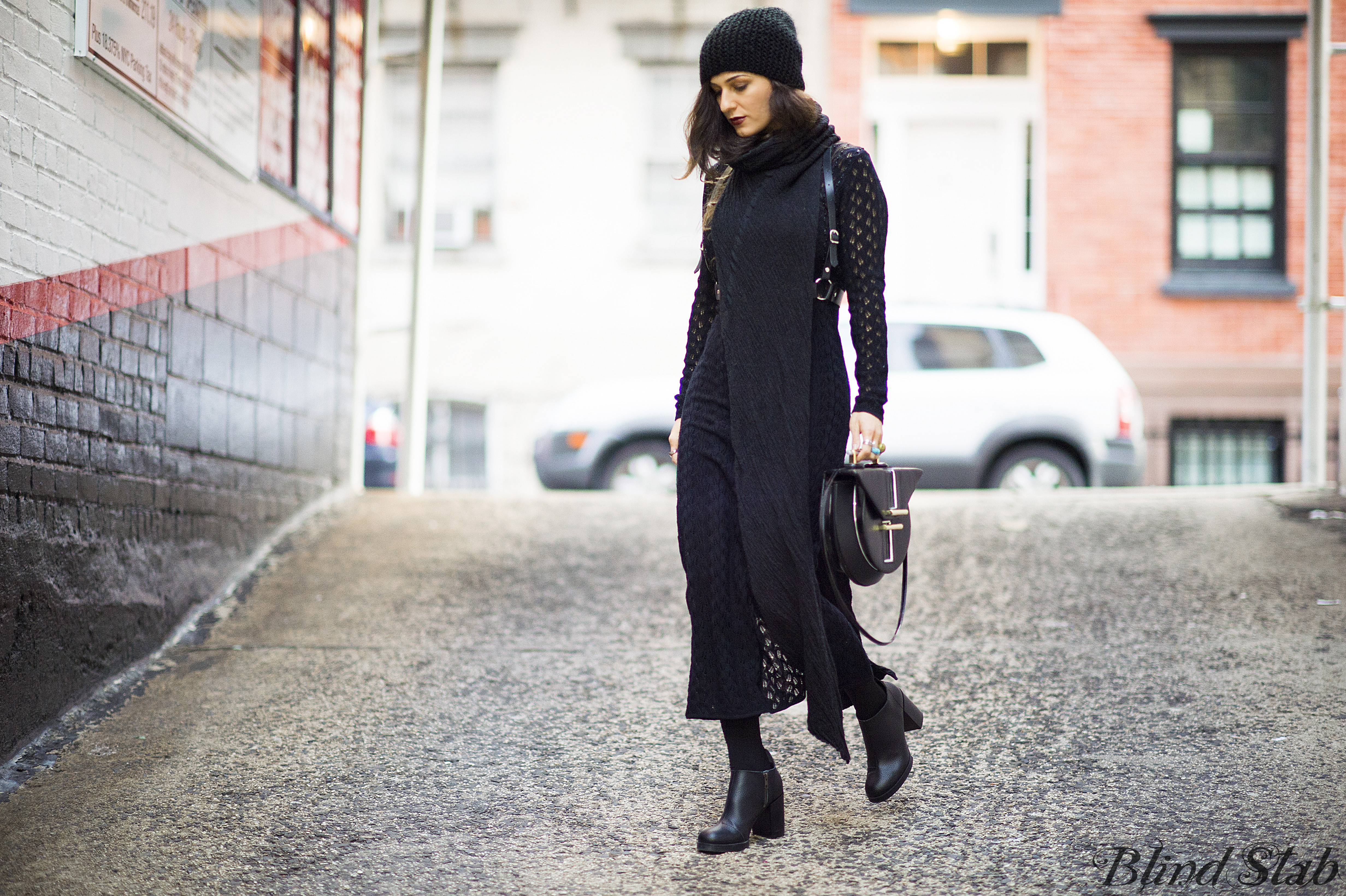 It's my everyday beater car that I just use for errands, but hey, it gets me around.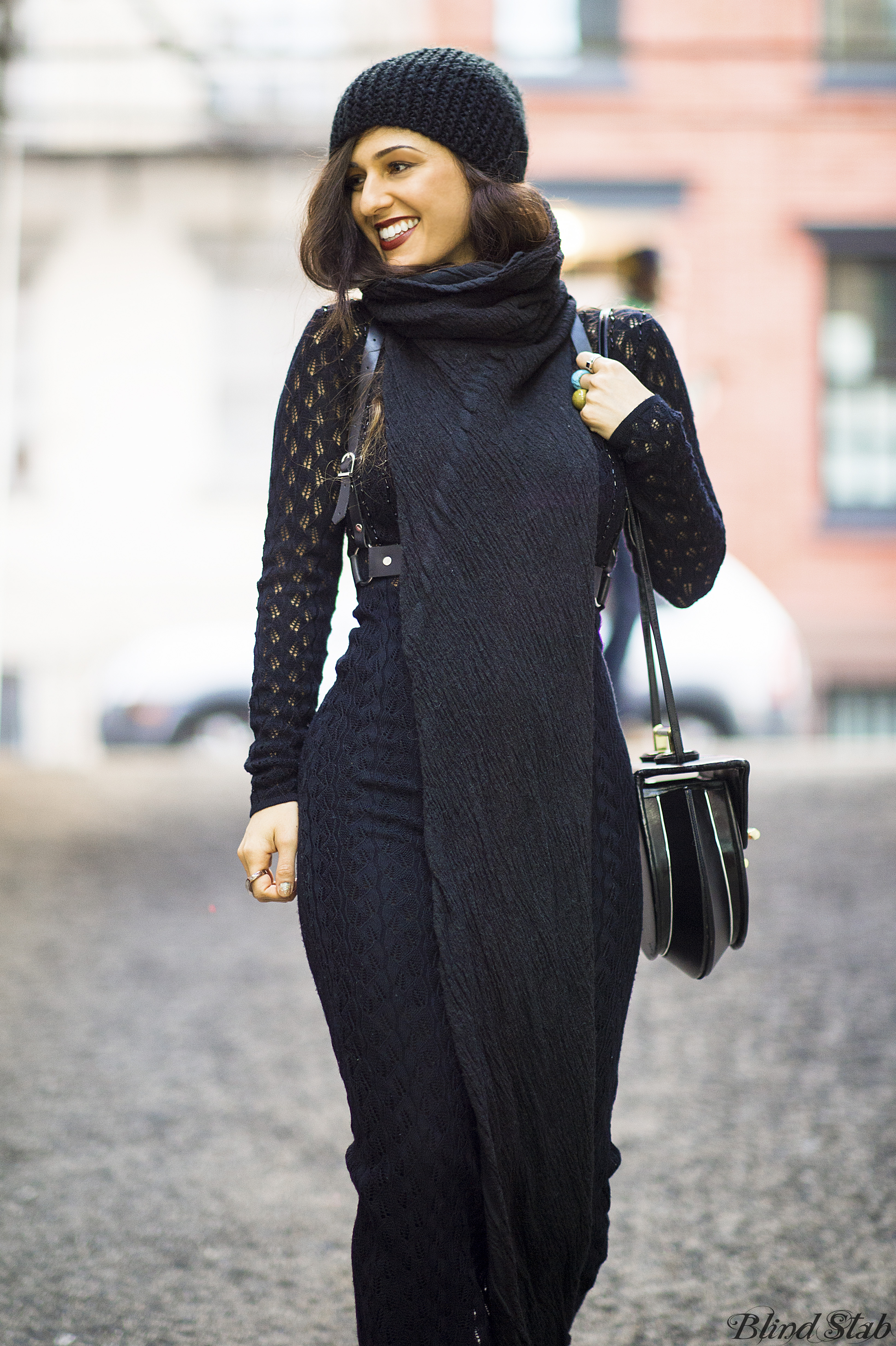 I'm kidding.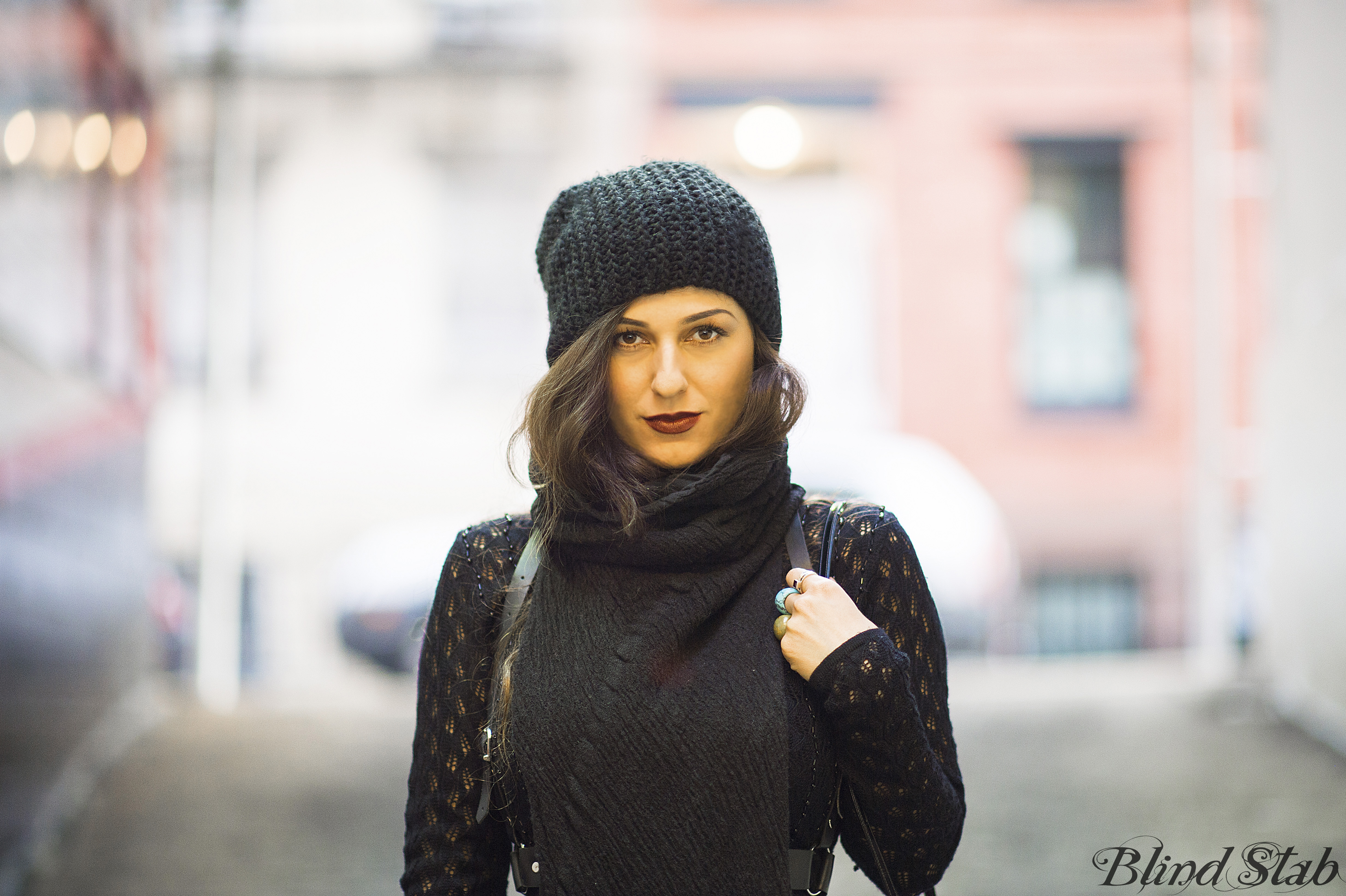 If I had a Bugatti Veyron I wouldn't be a blogging right now.
I'd be trying to sell it on eBay.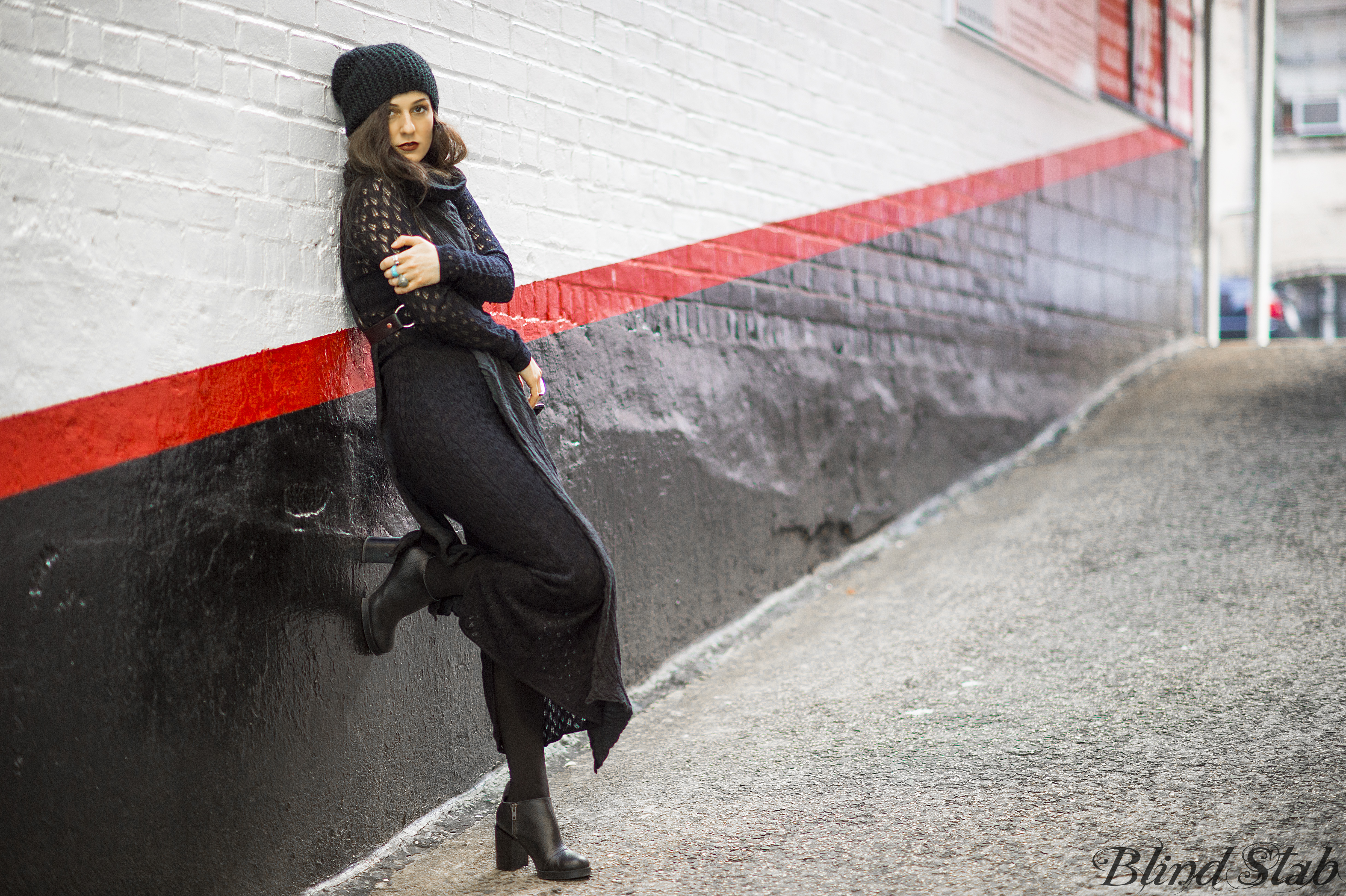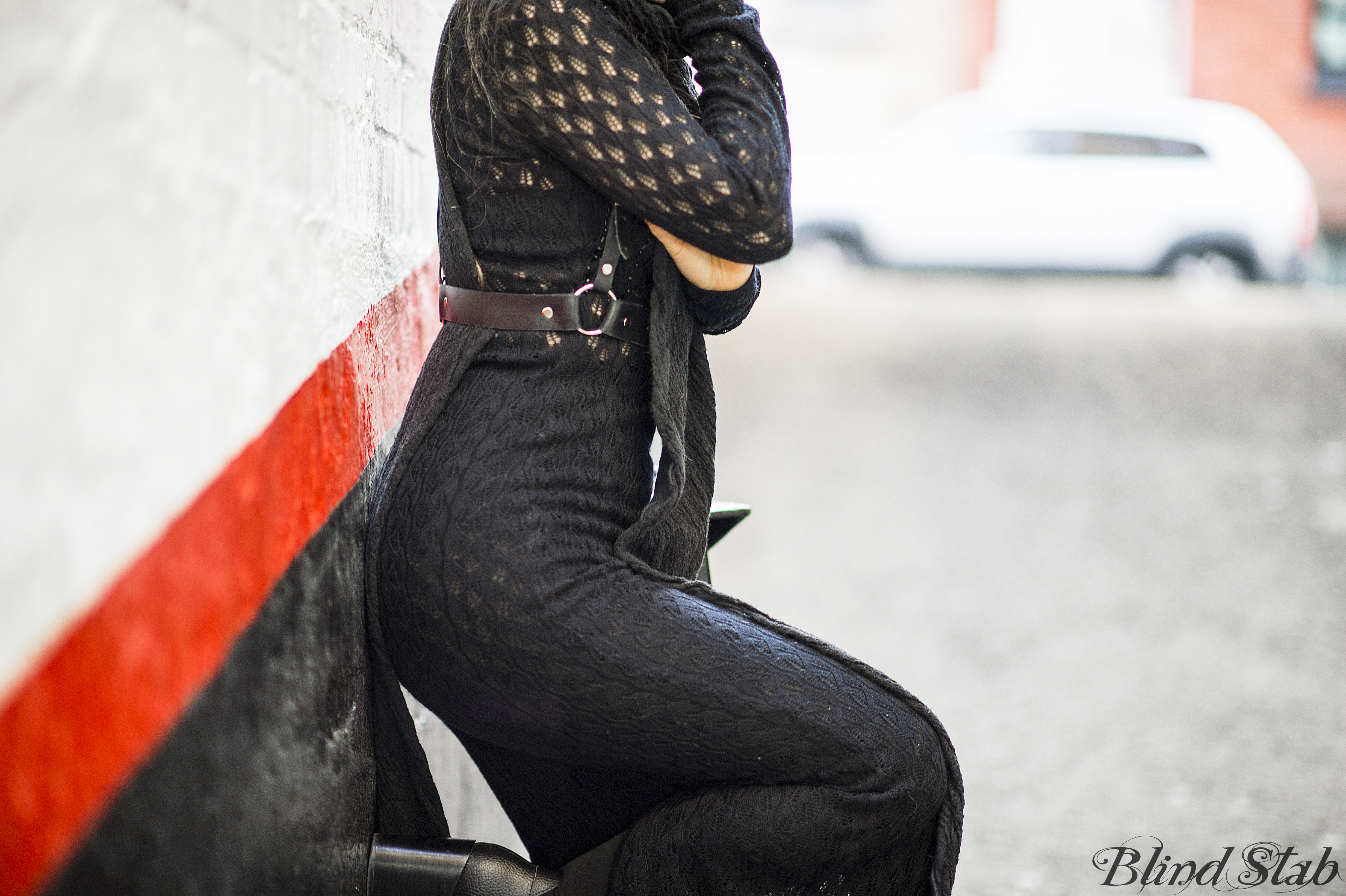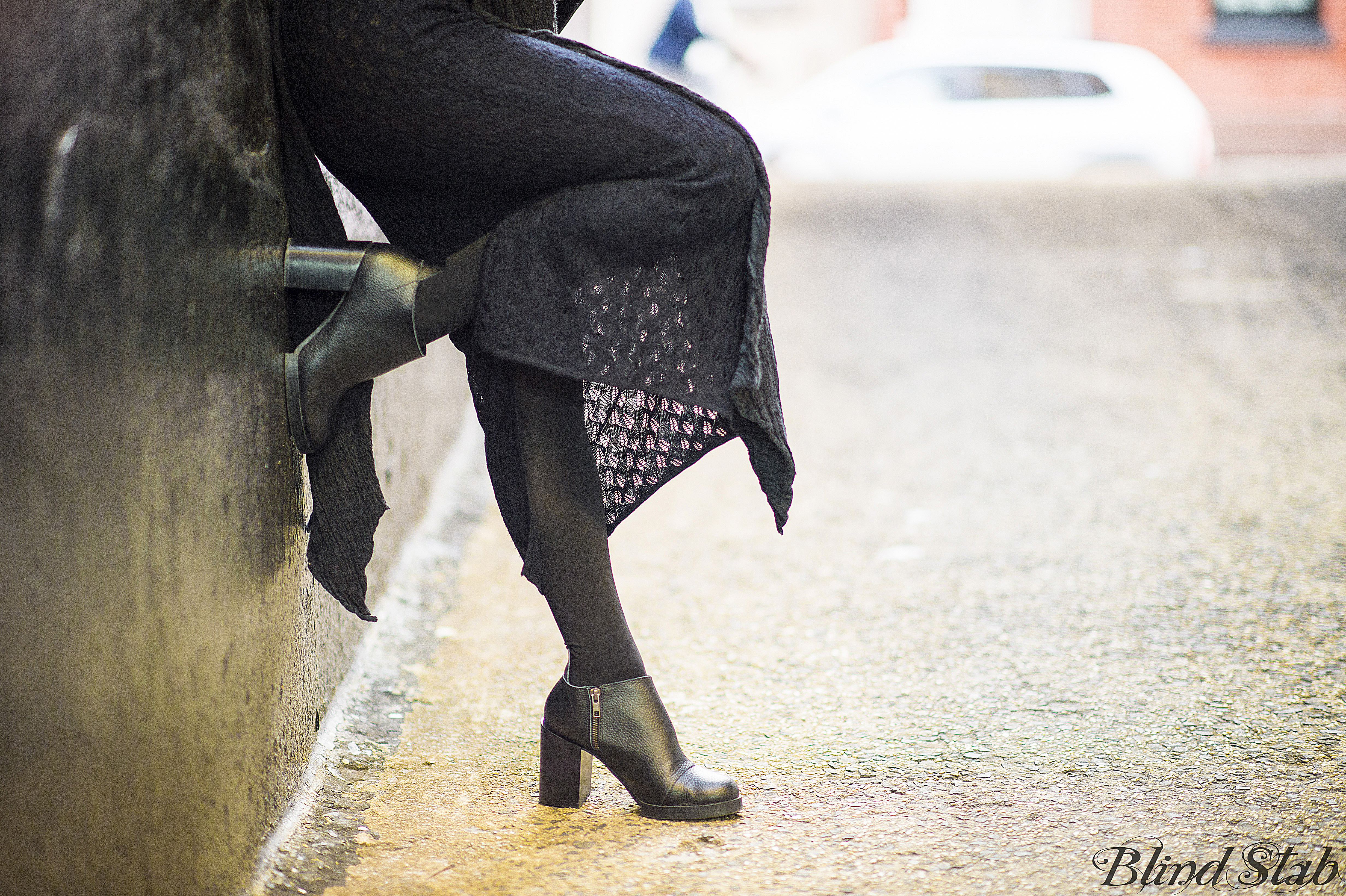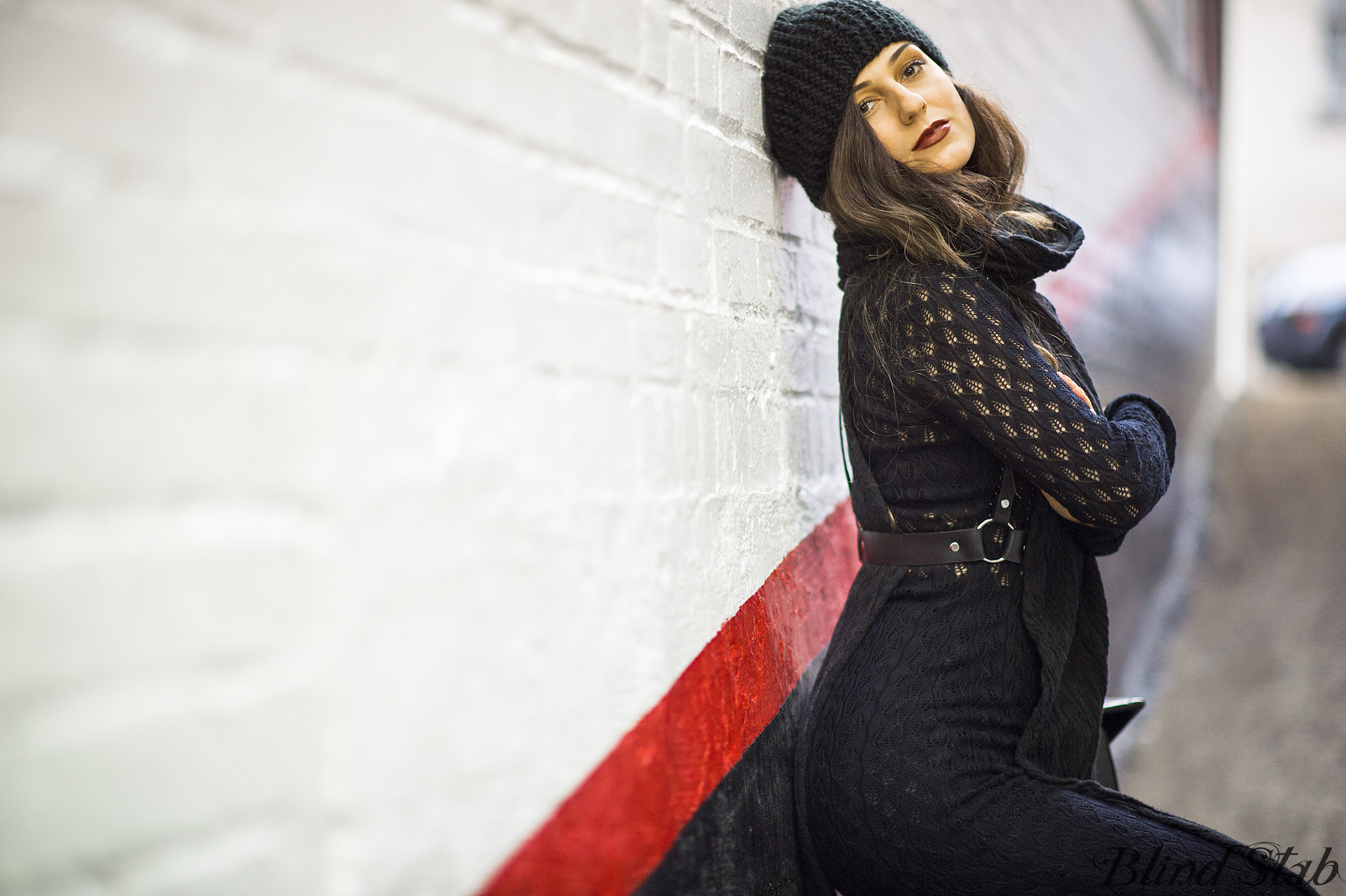 Walking to my car again (I must have forgotten my keys).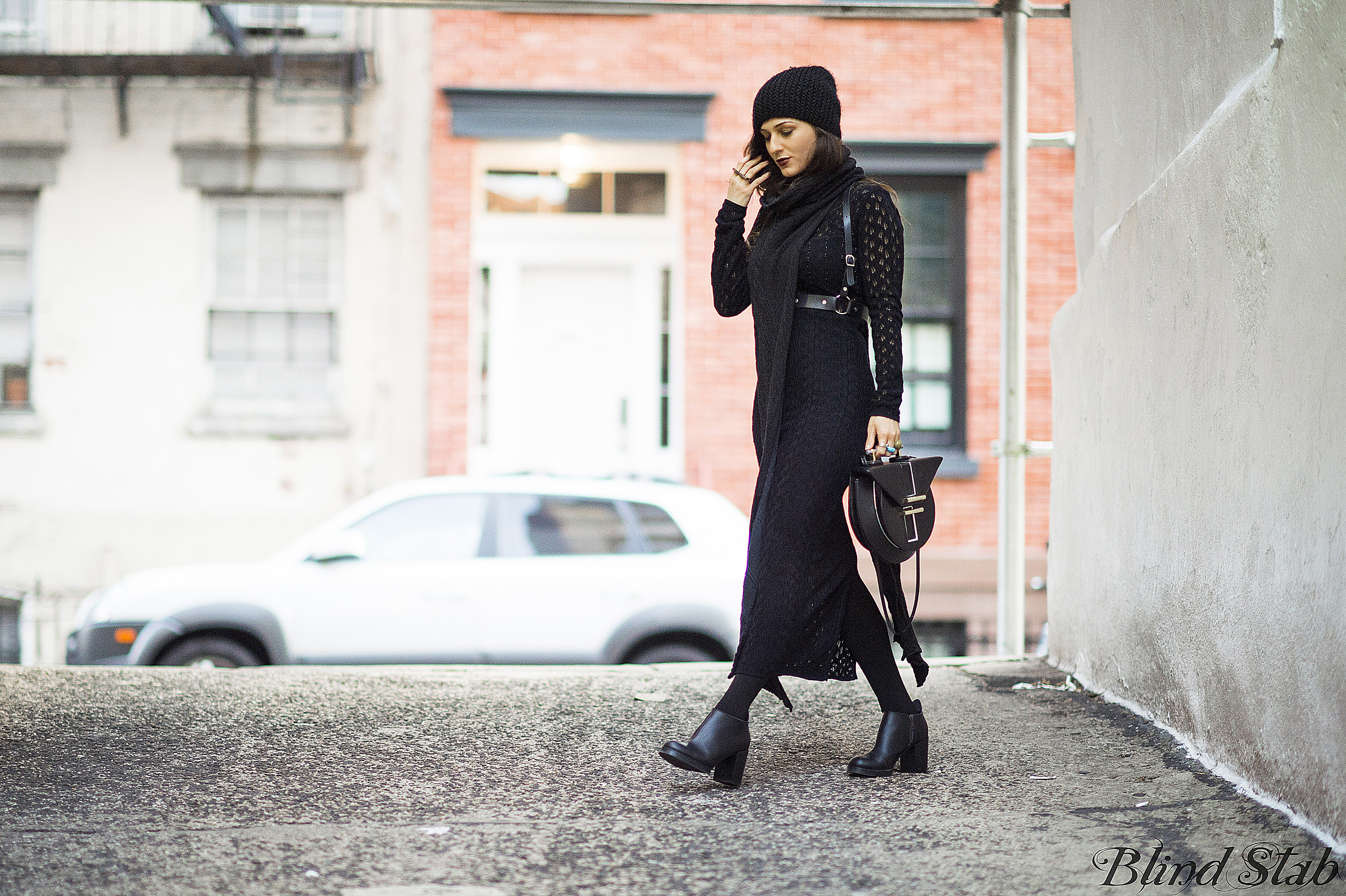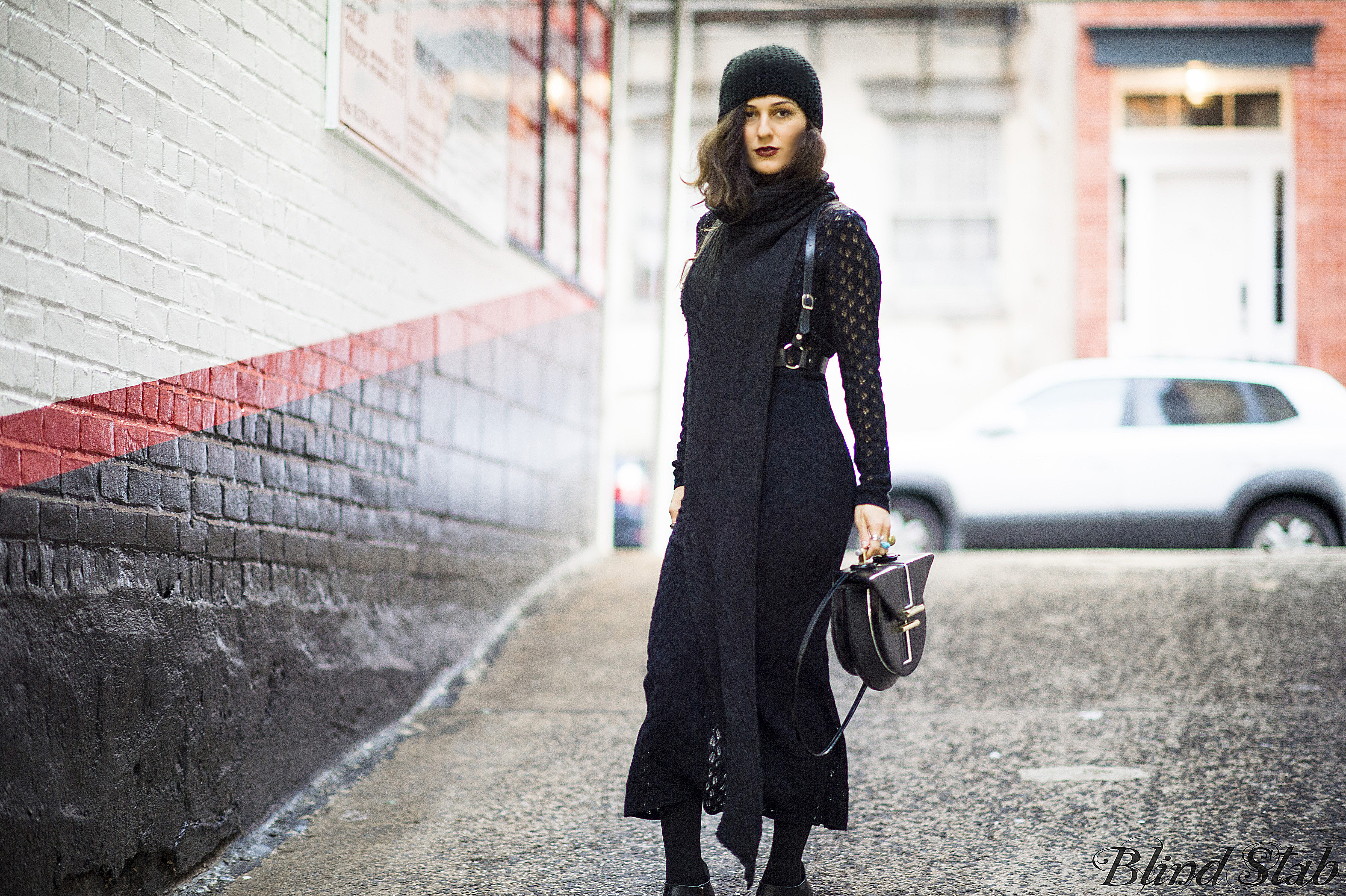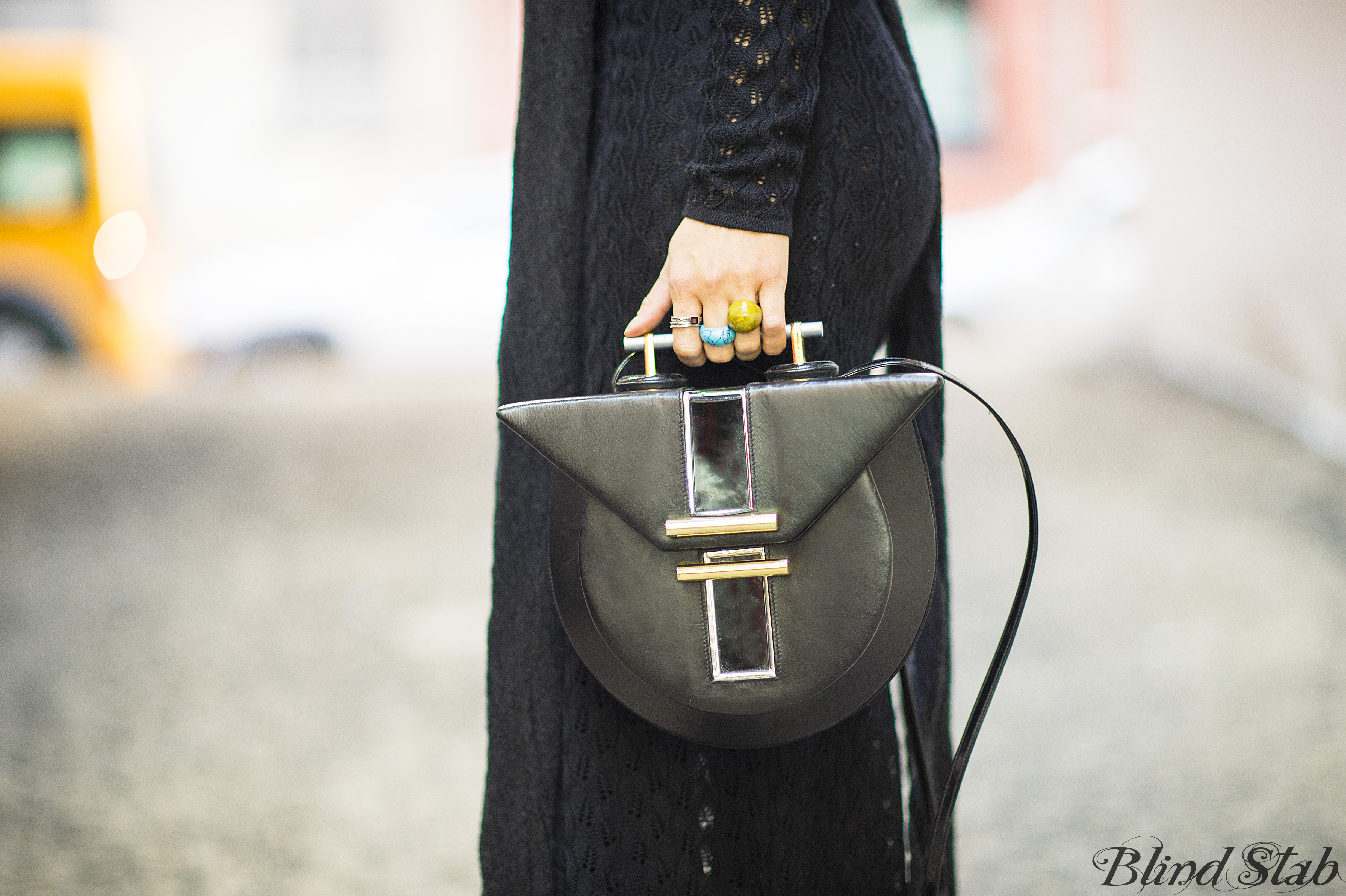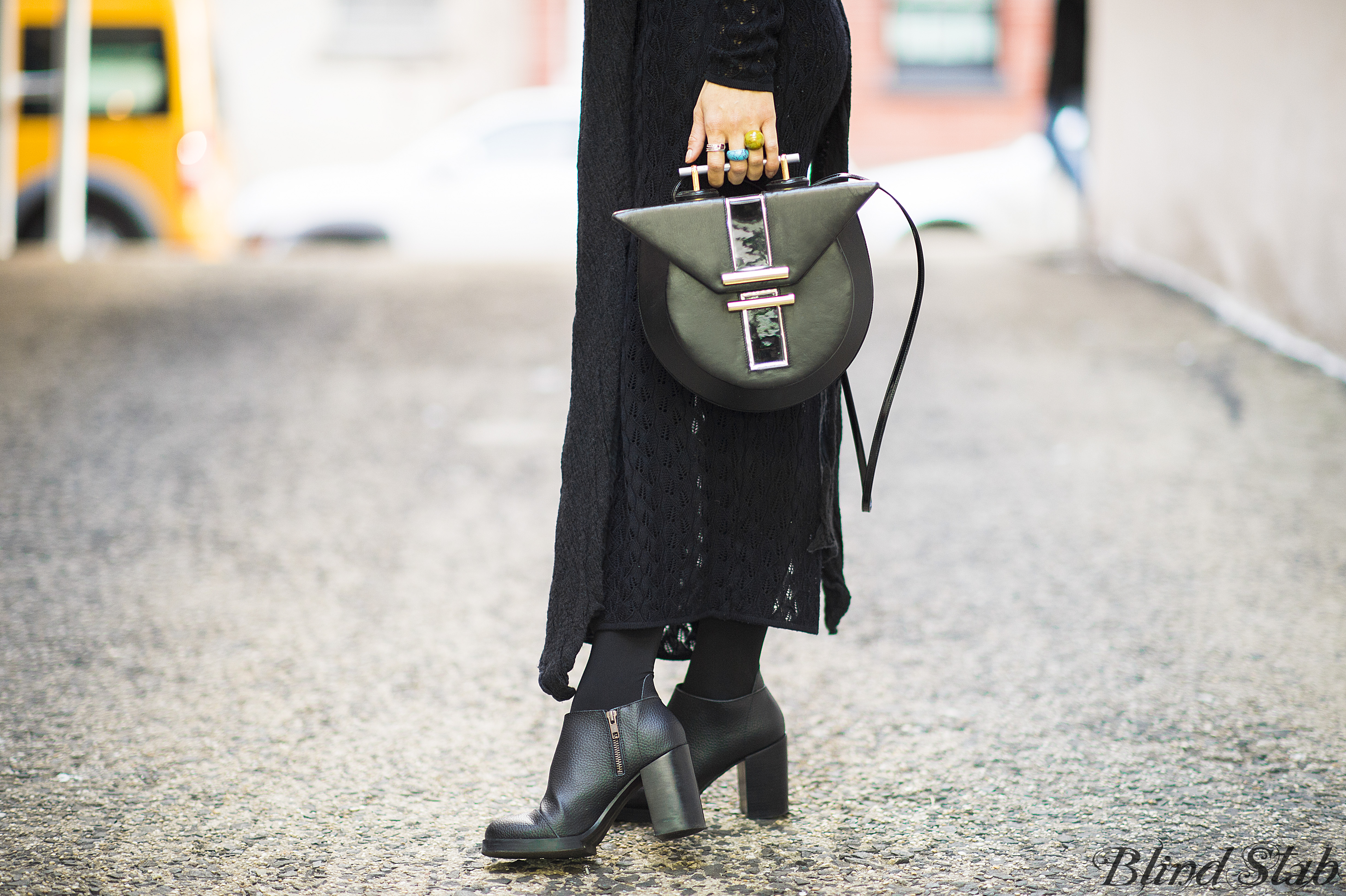 OK. Have a wonderful weekend.
And for those of you who care, I DID NOT LOSE MY FINGERNAIL!!!!!!! :)
(I wish I could insert the "thumbs up" emoticon here right now)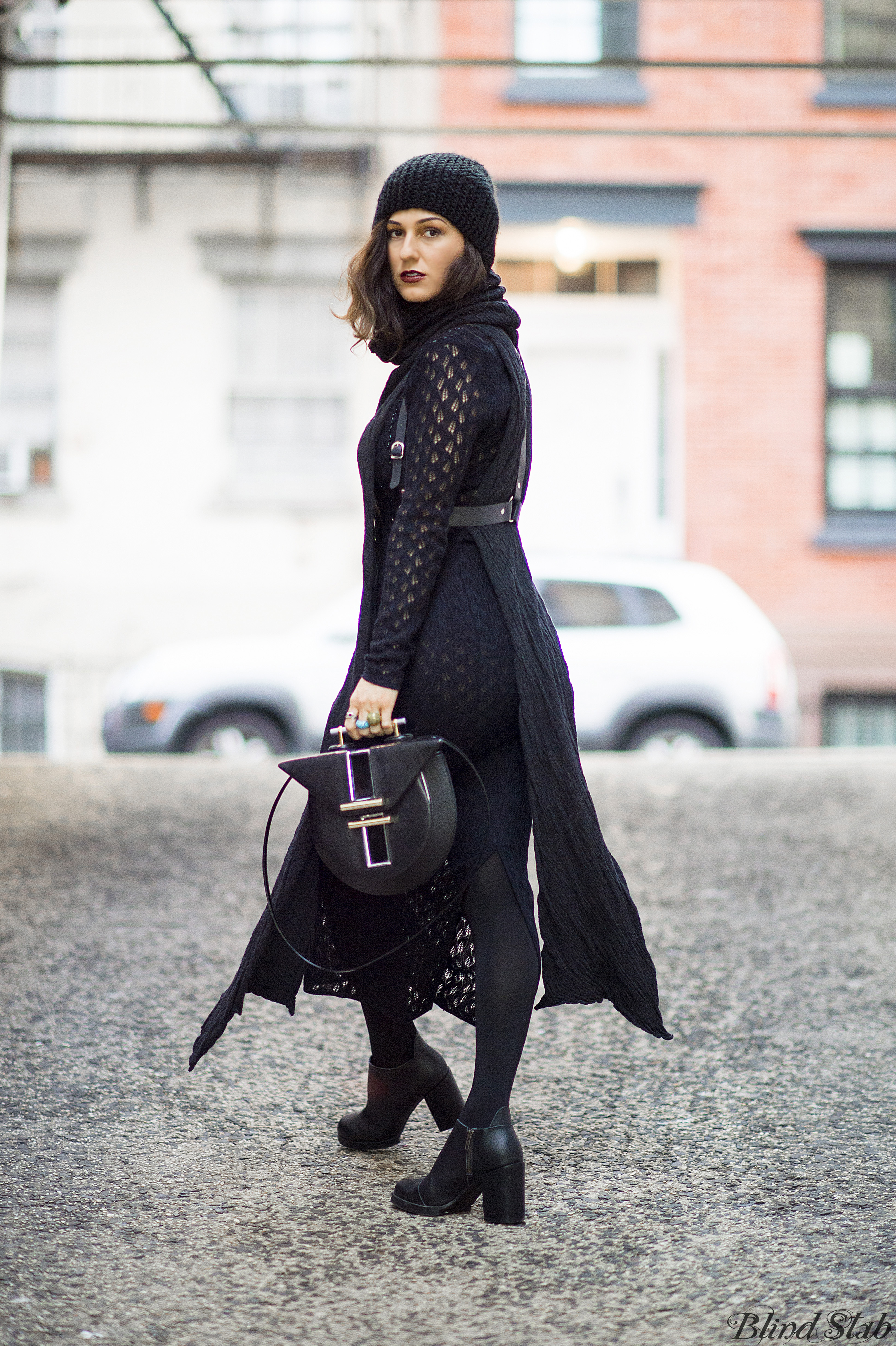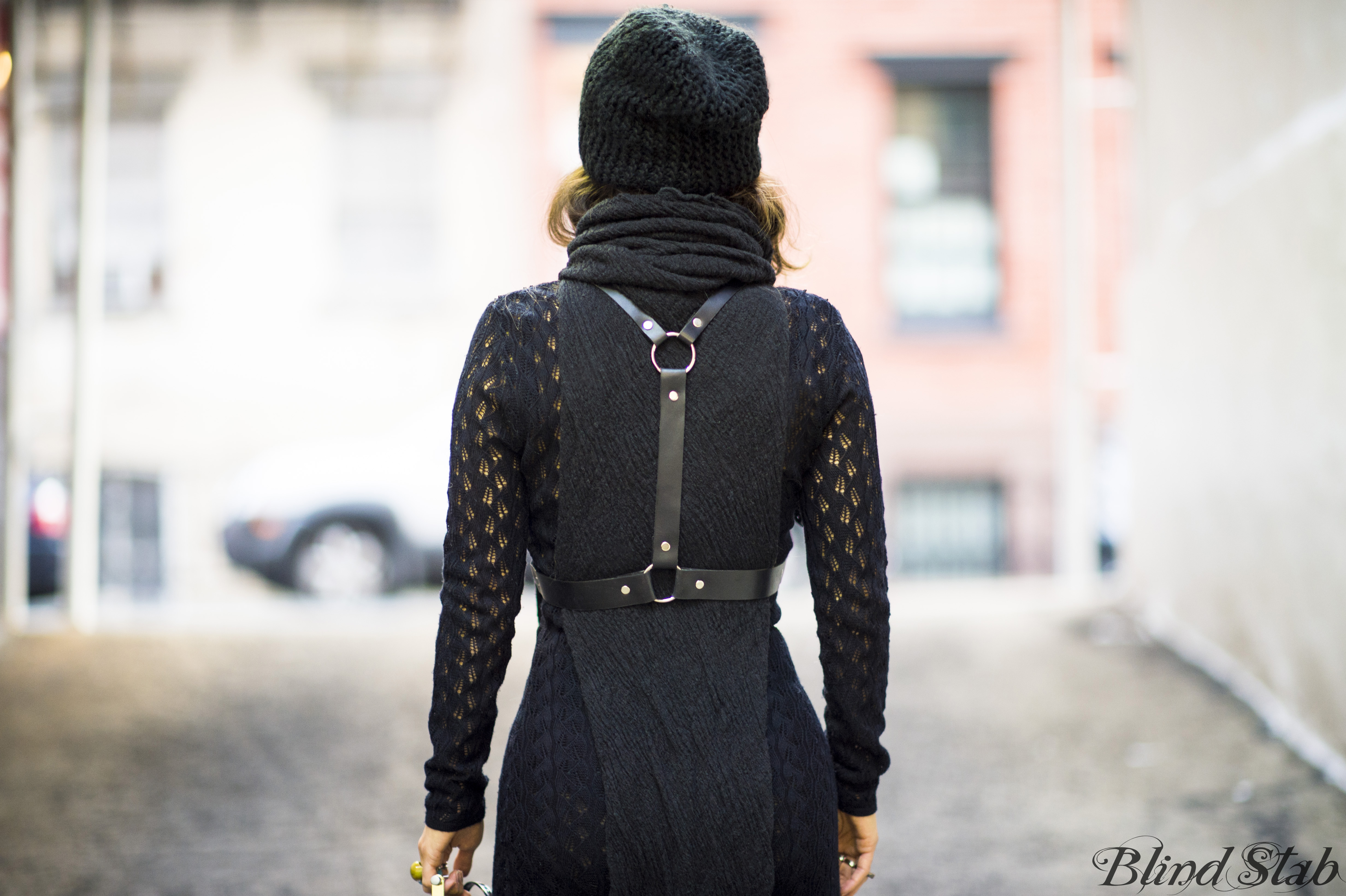 LATER DUDES XX-DANA
Wearing
Lipstick : L'Oreal Resilient Raisin / Dress and Purse : Vintage / Shoes : Cheap Monday / Beanie : OAK / Harness : Zana Bayne Leather / Split Scarf : Lumen et Umbra
Photography : Adam Katz Sinding

Follow Hotpants