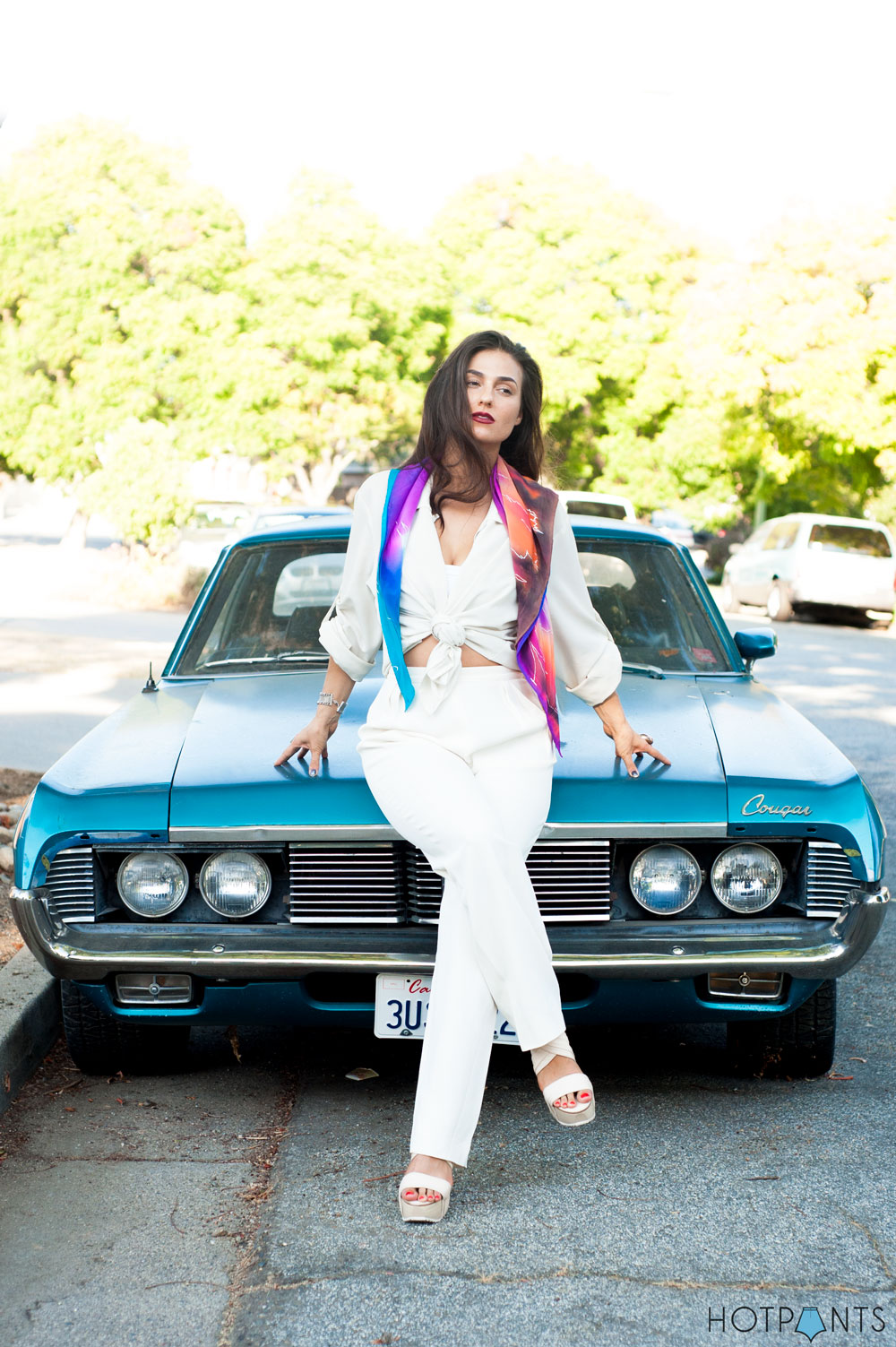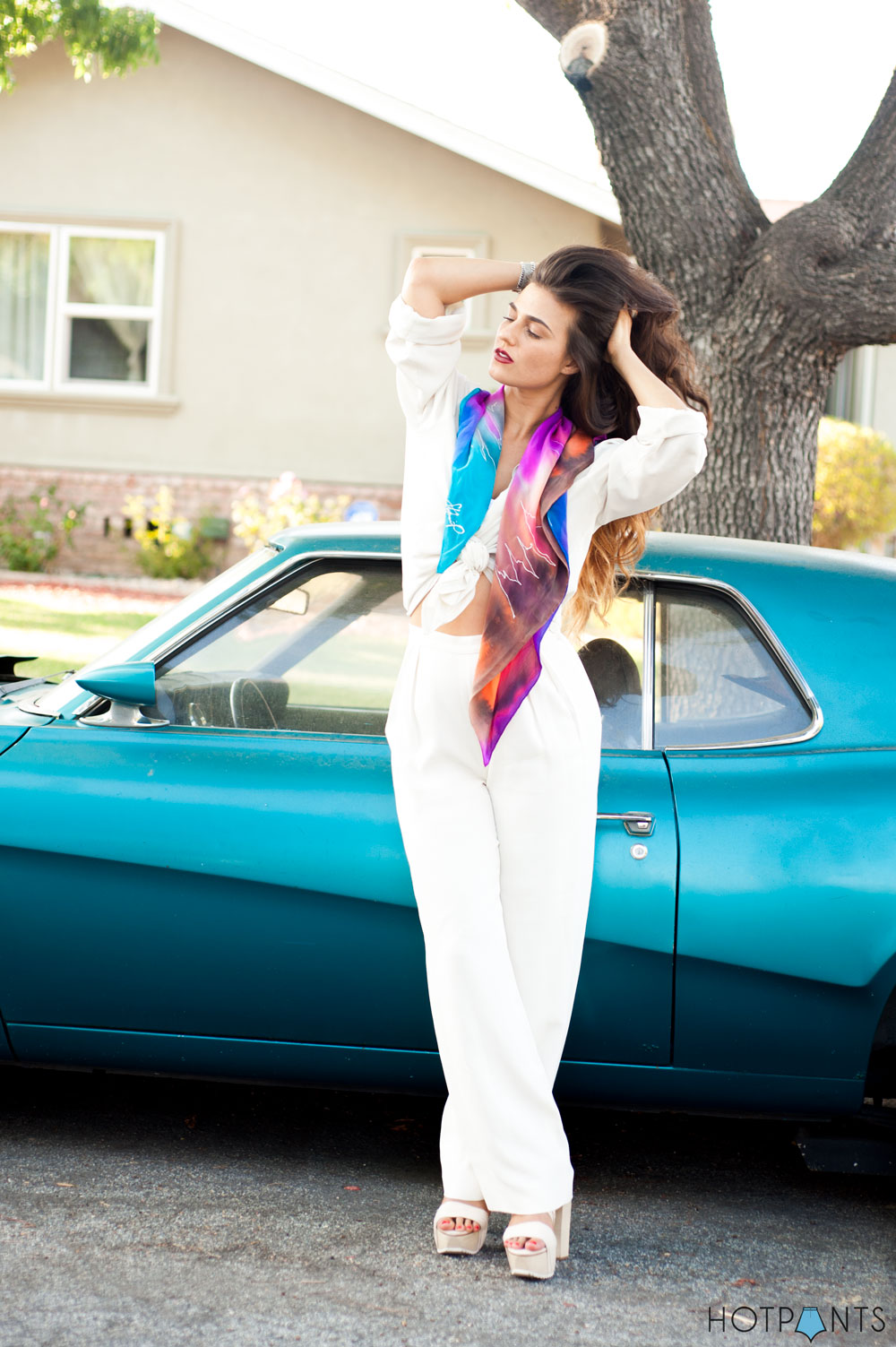 LOLOLOL
I'm too young to be a cougar.
Unless you take into account THIS KID who kept riding back and forth CONSTANTLY doing absolutely NOTHING.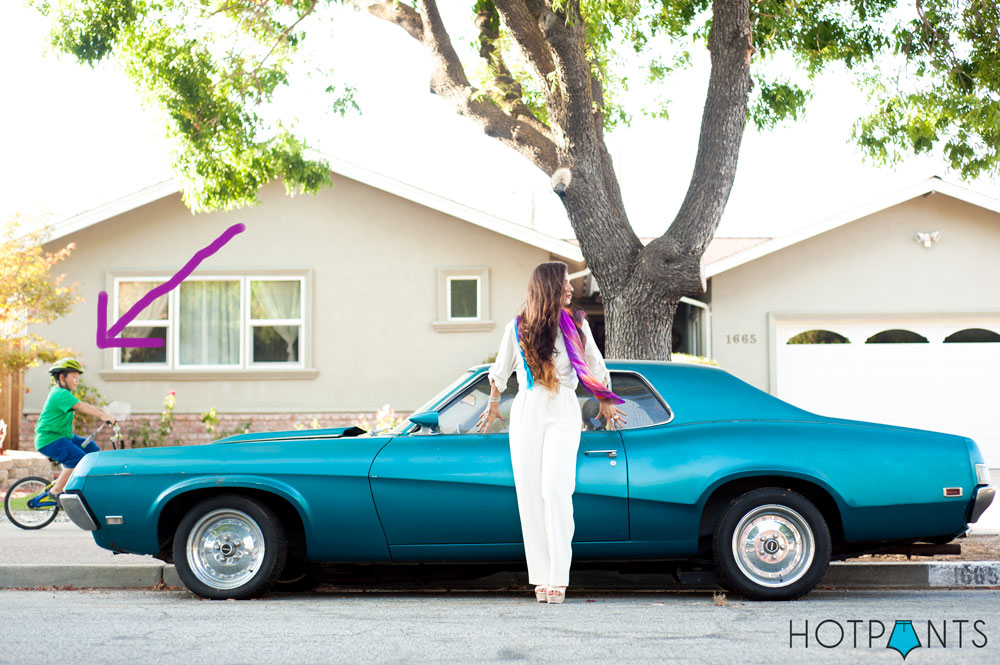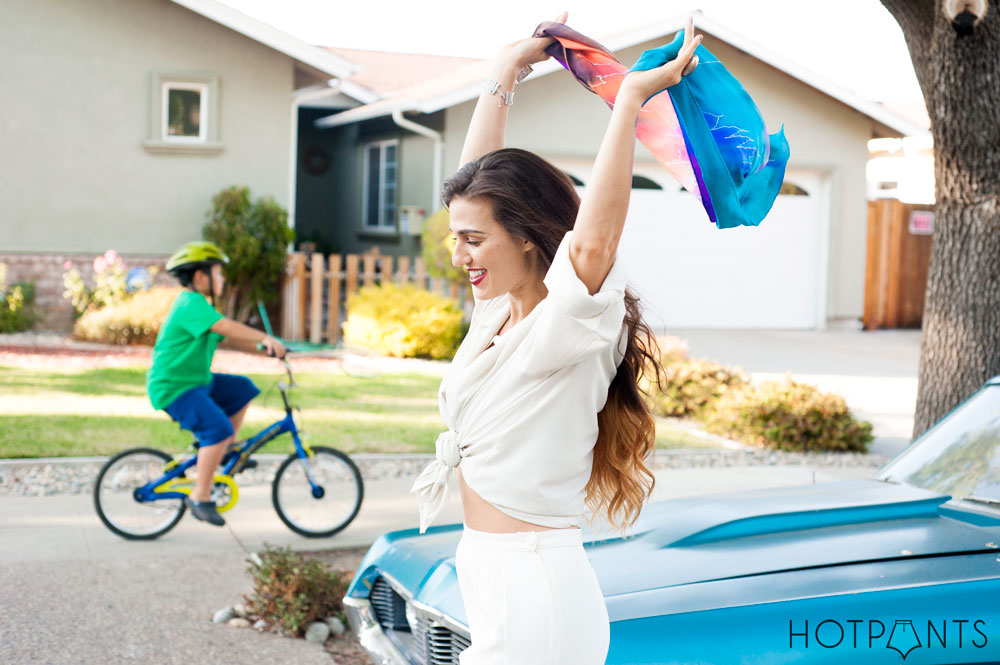 Ugh kids.
But whatevs I digress.
I actually called this post Cougar because that's the kind of car I found on the street and it matched my outfit, recap I'm not a cougar off Nu Bay.
It was broken down and covered in bird shit, but that didn't stop me from sitting on it.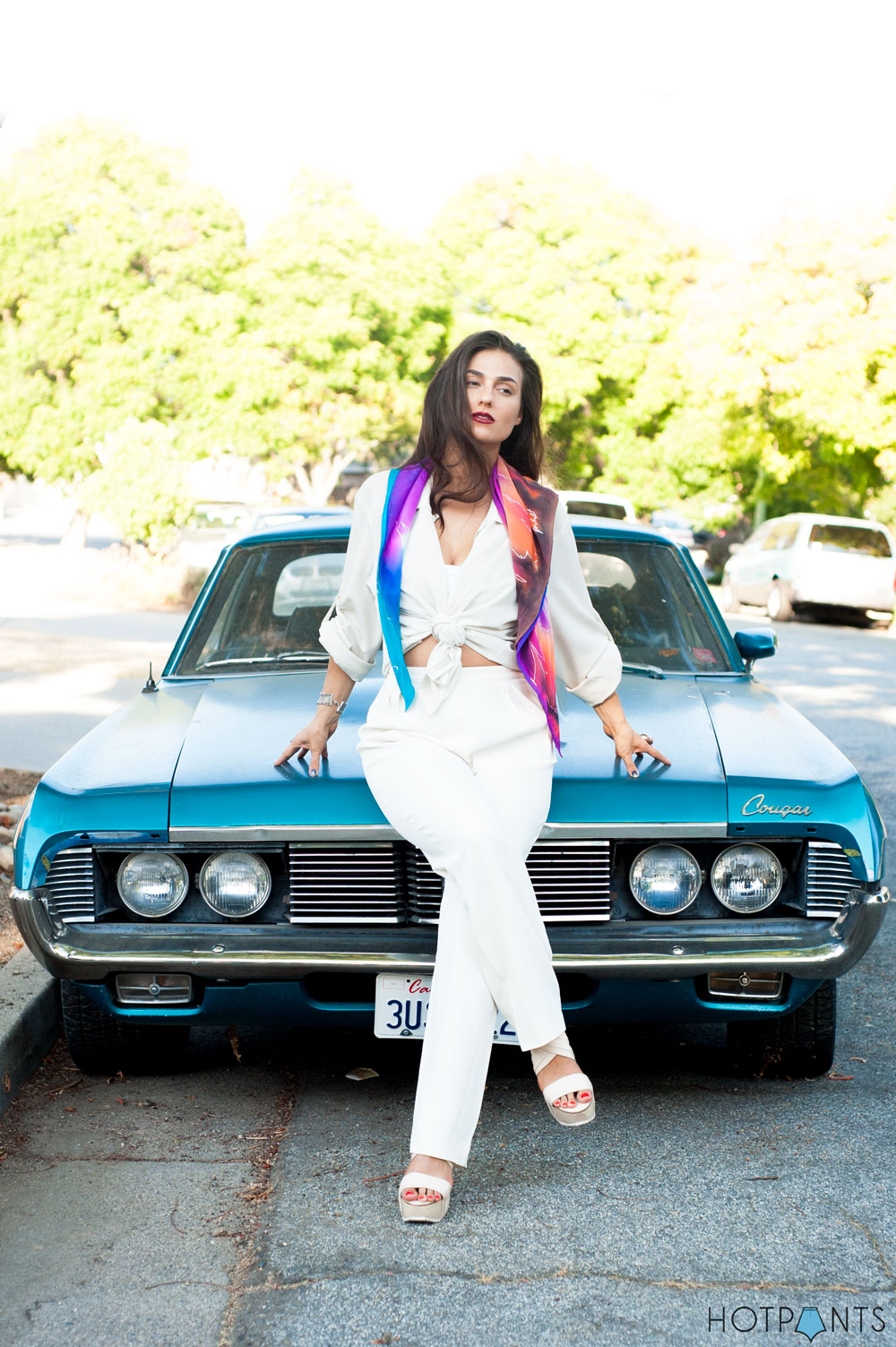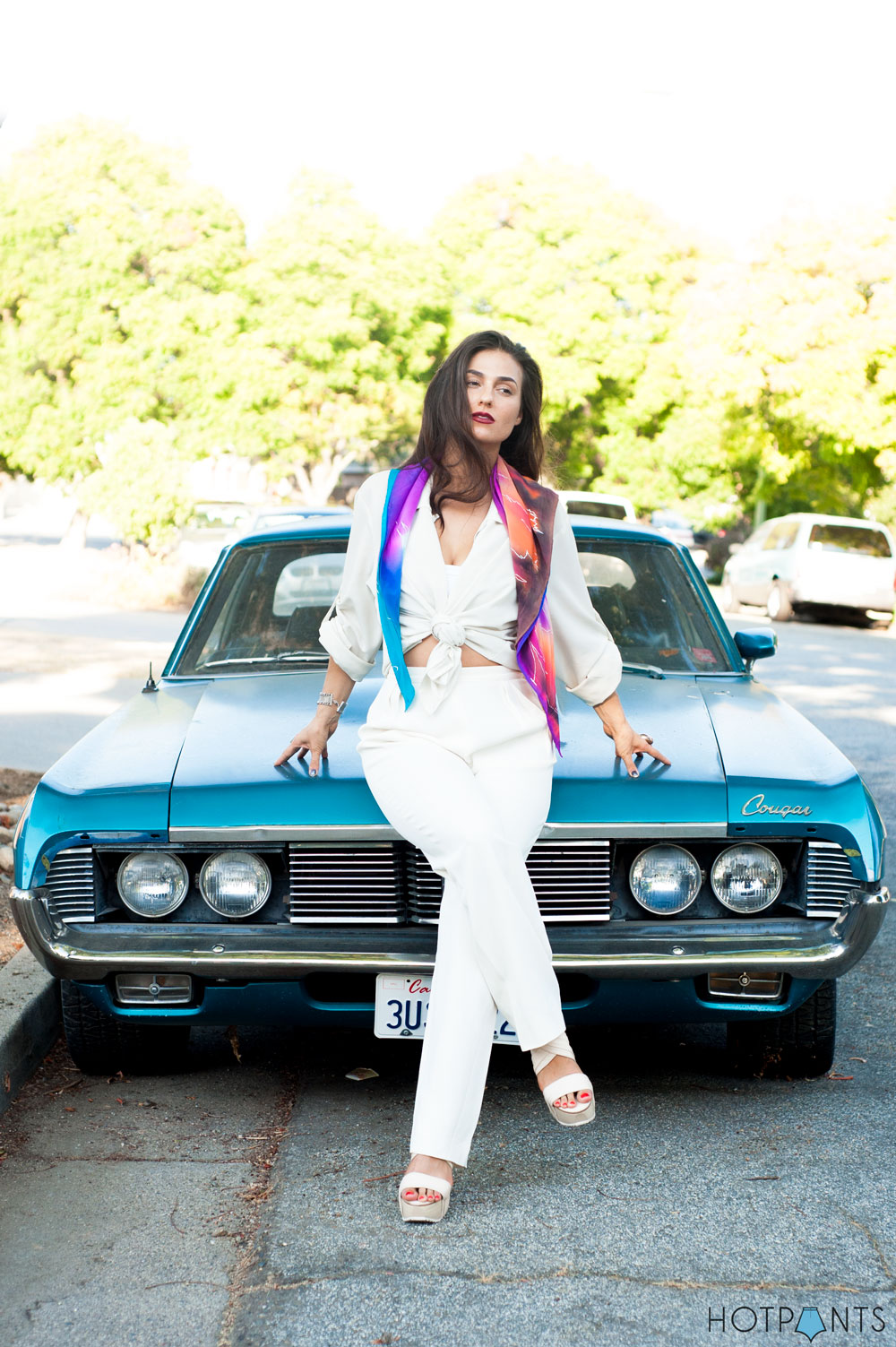 It looks like I'm about to drive to an Aerosmith concert circa Toys In The Attic.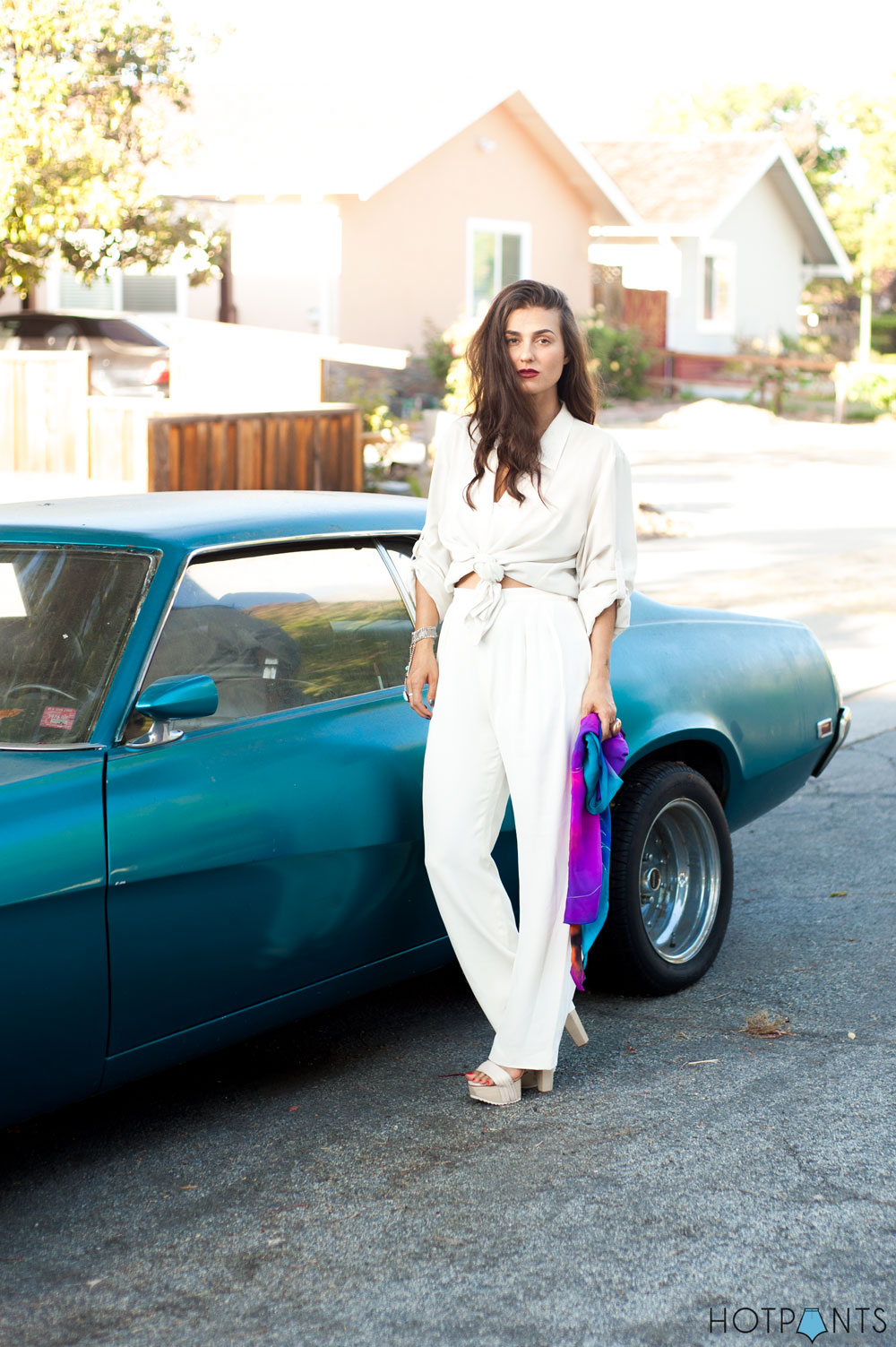 Snagged these sweet heels at Crossroads on Haight Street in SF.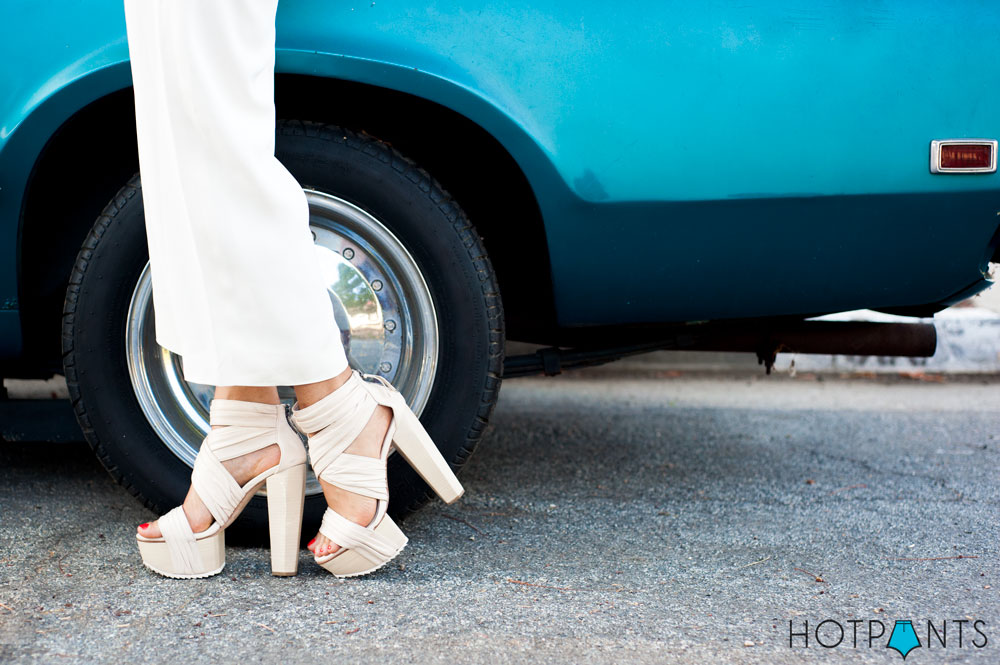 They're kind of crazy to walk in, but who cares.
If When I fall, I'll look good doing it.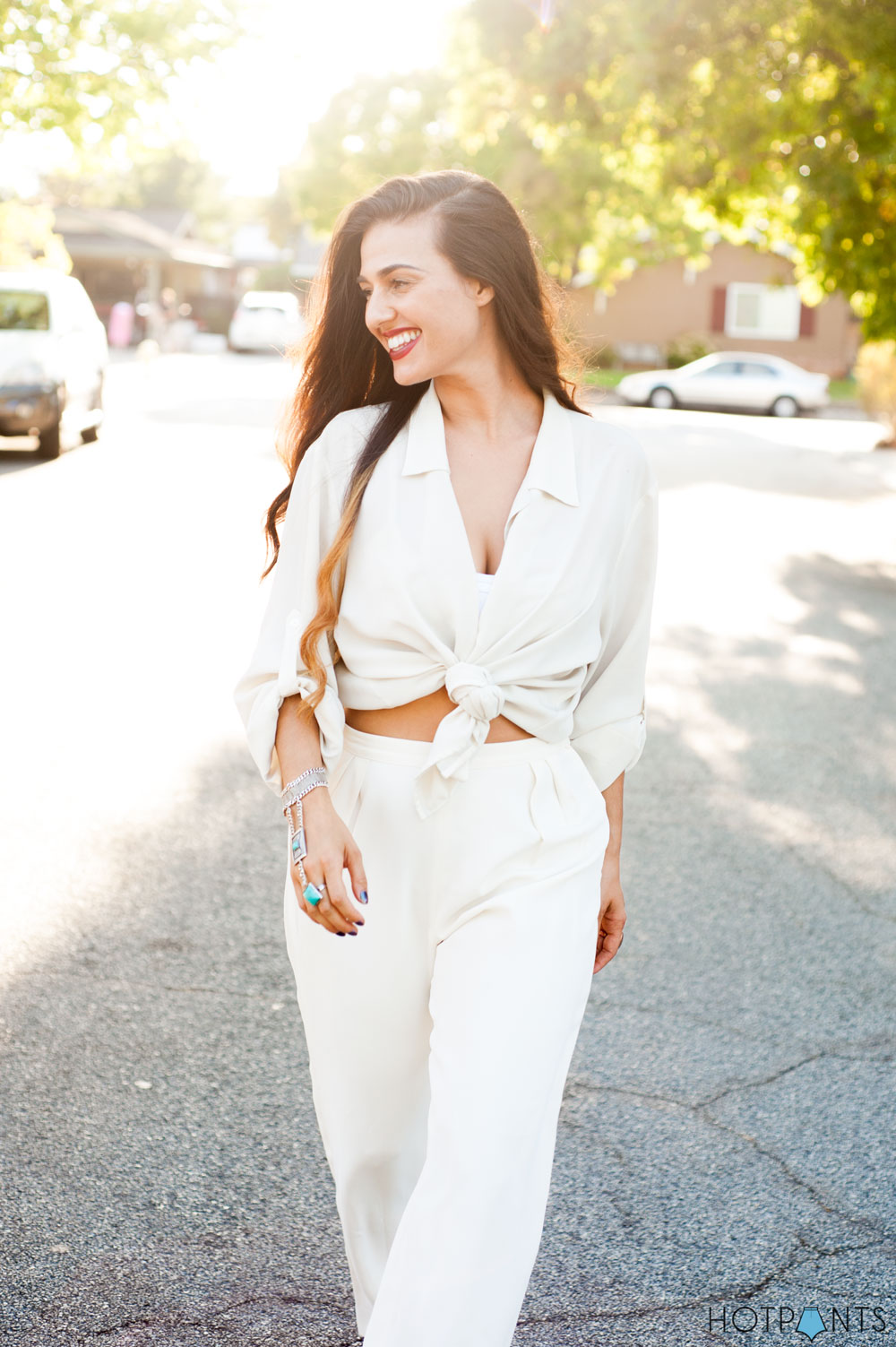 SERIOUS FACE.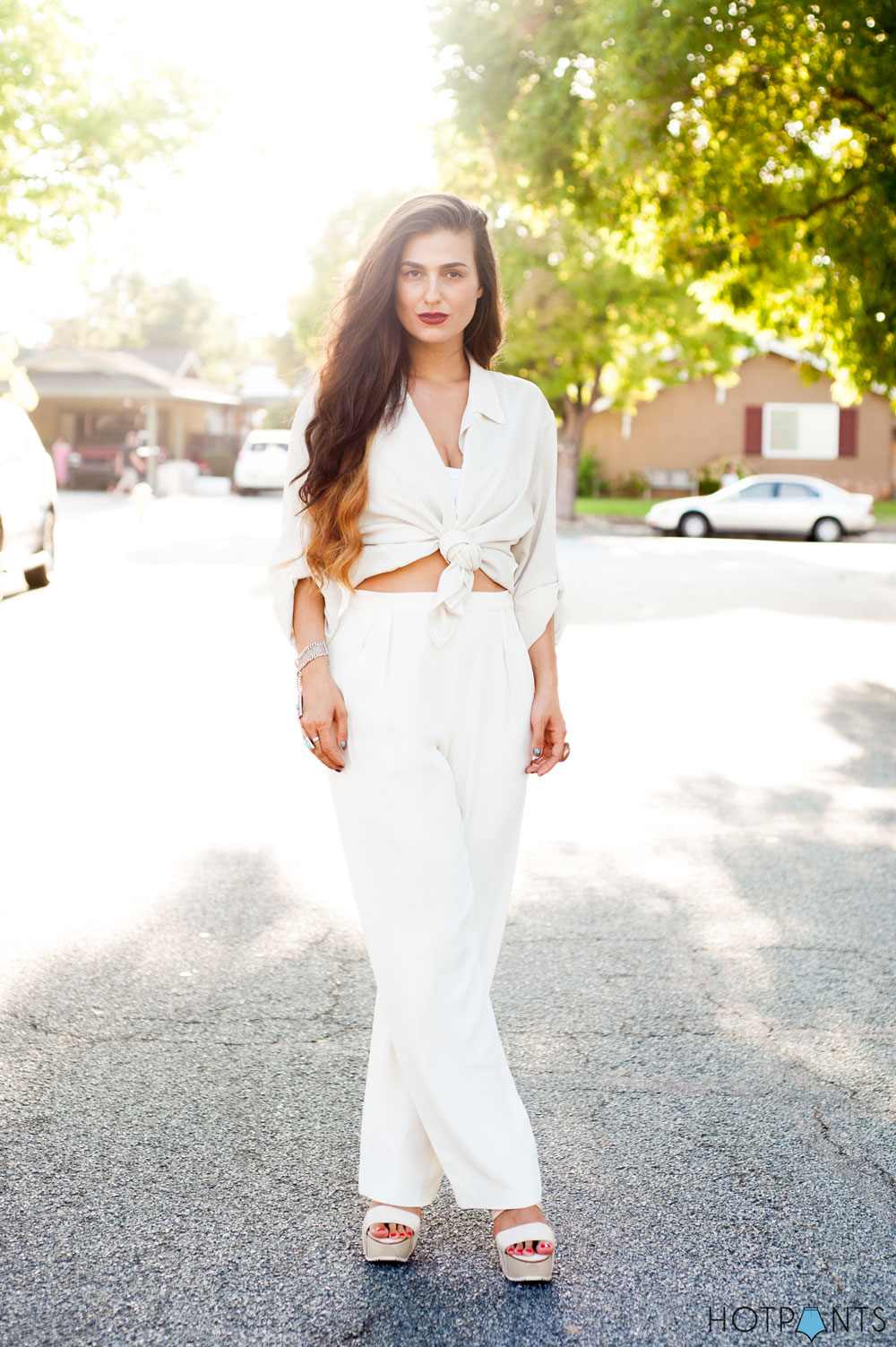 Oh and can we talk about this beautiful scarf for a minute?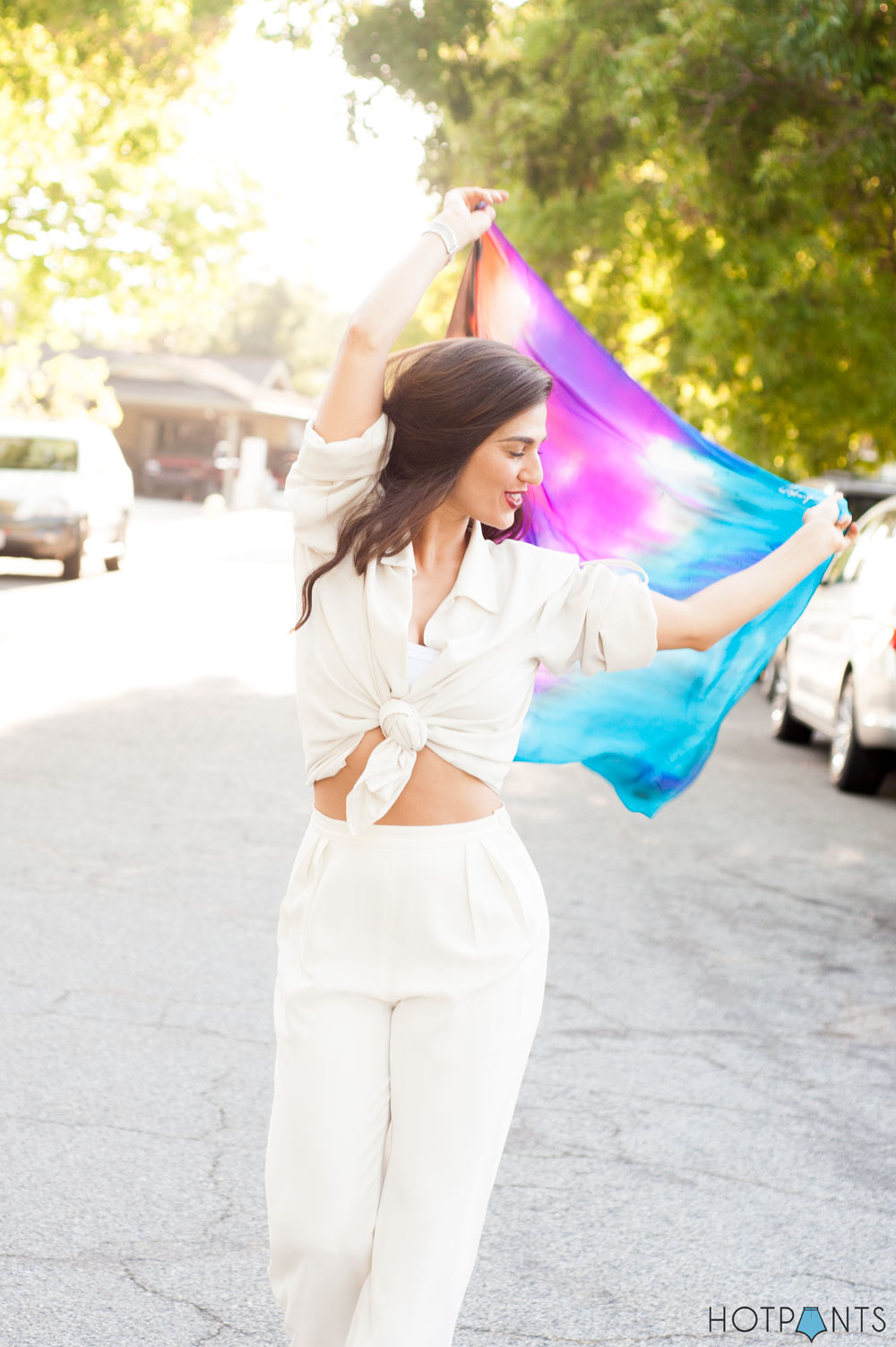 It was made by Stephanie Podasca, and you can find other pieces like it at www.PodascaShop.com
I may be a little bias because Stephanie is my middle name, but I think her hand painted silks are the perfect example of what it means to have "wearable art."
Stephanie is also a magnificent painter, so be sure to check out her personal artwork gallery here. I sooooo wish I could adorn the walls of my tiny Manhattan apartment with her work.
le sigh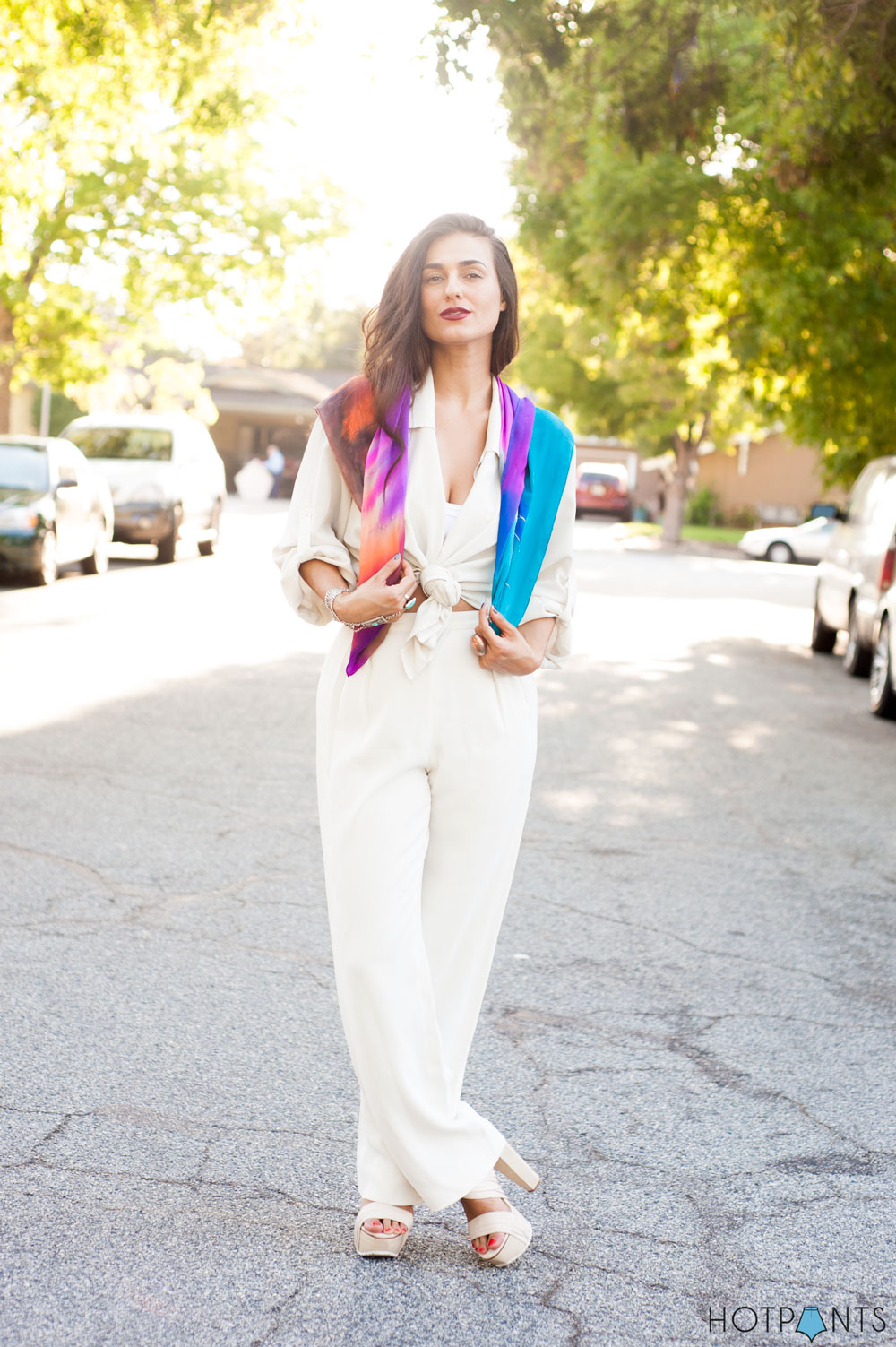 OK dudes,
BYE 4 NOW :)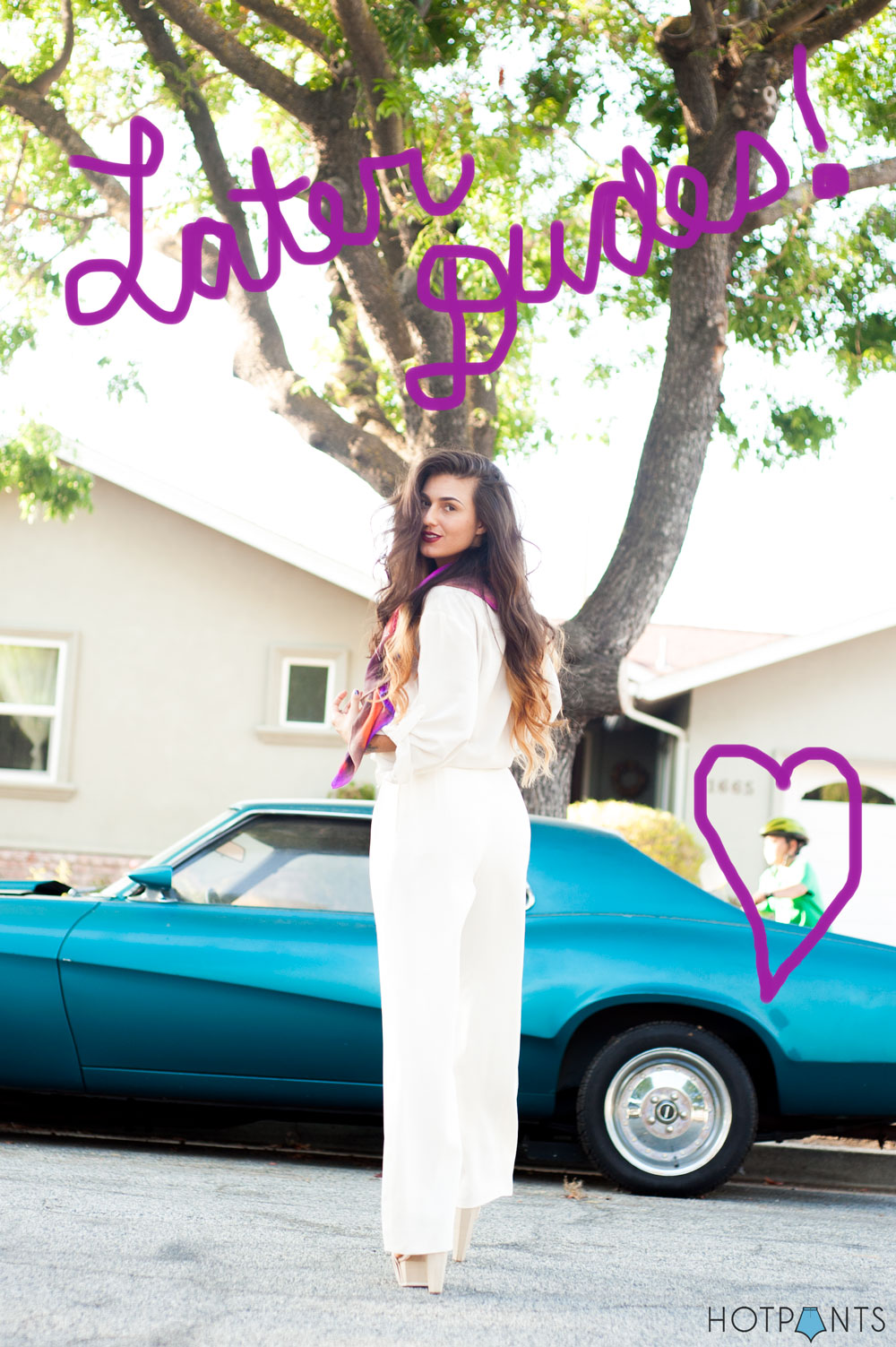 Wearing
Lipstick : MAC Diva / Top + Pants : Vintage / Hand Painted Scarf : Podasca Shop / Heels : Joe's Jeans / Handpiece : Fortune Favors The Brave
Photography : Vivian Chen