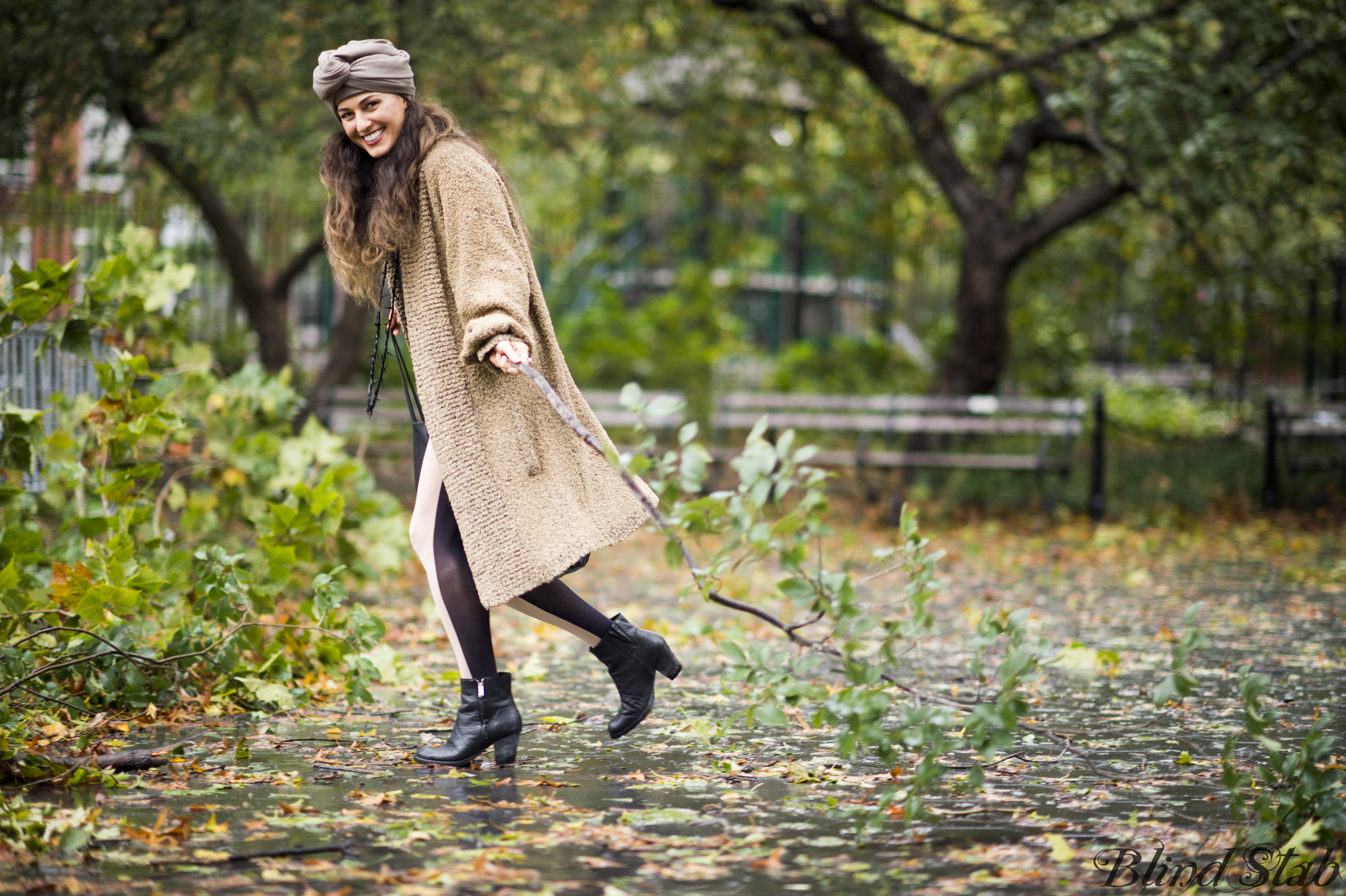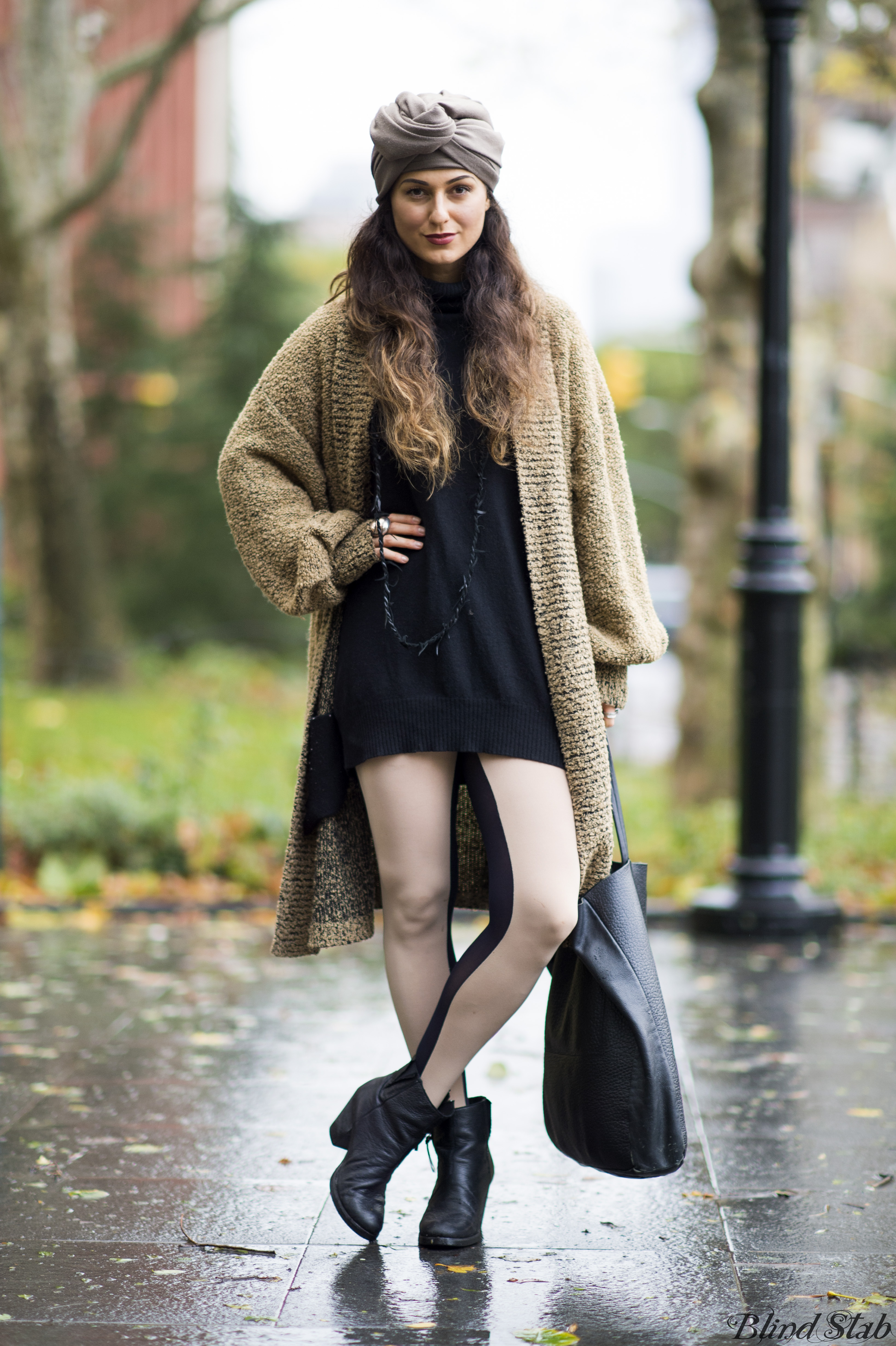 You guys, this week's been rough…
The hurricane started Monday afternoon. We lost power to our apartment in SoHo early Monday evening. It was kind of exciting. After last year's dud of a hurricane, I wasn't expecting much this time around.
Tuesday morning still without power, and now no hot water or any cell phone reception in SoHo. Since we had nothing else to do, Adam and I walked around Manhattan trying to find phone reception and a working ATM. We really had no idea what was going on, except that the subways were shut down and there were trees fallen everywhere. I thought it would be fun to do a blog post before we got up to Midtown where we heard there was still power.
I'm explaining all this because although I had a lot of fun shooting these photos and playing with rabid squirrels, I need you to know it's been a rough few days. I may look happy here, but I didn't yet know the full extent of the devastation and what was to come.
I've been sleeping at my office, showering at the gym, taking taxis everywhere, living off chips and salsa, and throwing away more and more food every day that's spoiled in the fridge from no electricity.
And honestly?
I don't have it that bad.
The hurricane didn't pull my two children from my arms as I tried to save them from my sinking car. It didn't burn down my entire neighborhood. And nobody looted my streets forcing police to instate a curfew.
They've cancelled the ING NYC Marathon that was supposed to happen this Sunday because bodies are still being found.
The line to get gasoline for generators in New Jersey is still 3 hours.
And who knows when the Subway system will be fully up and running again. The tracks were flooded with saltwater, so it could be weeks.
So here's the photos from Tuesday. You can tell they're from Tuesday because I look happy and a little naive (there's nothing wrong with that). It was still fun to run around the park and even more incredible to be like Sleeping Beauty surrounded by fearless forest animals.
Anyways, enjoy the photos. And for those looking to volunteer, you can find more info here.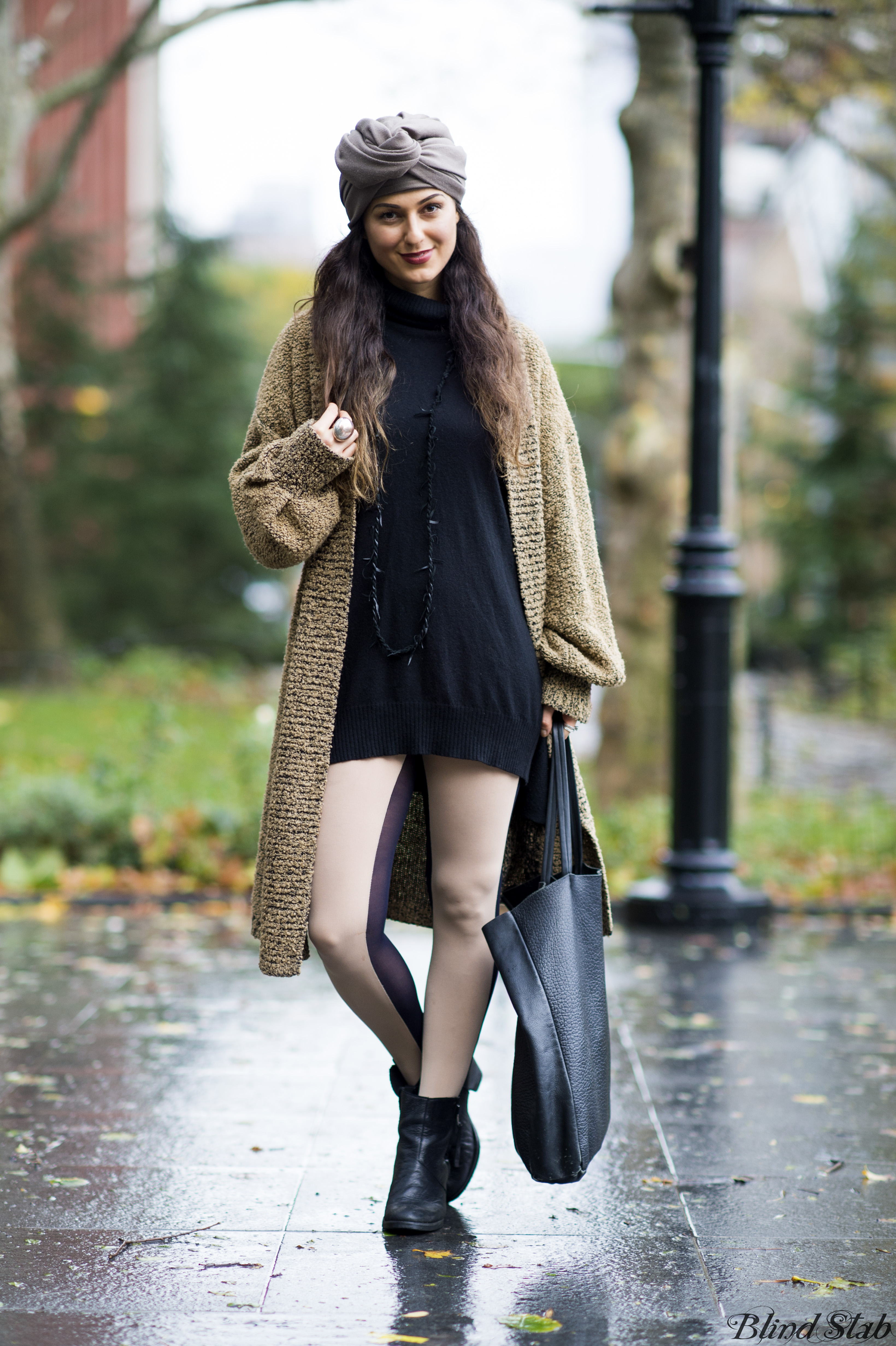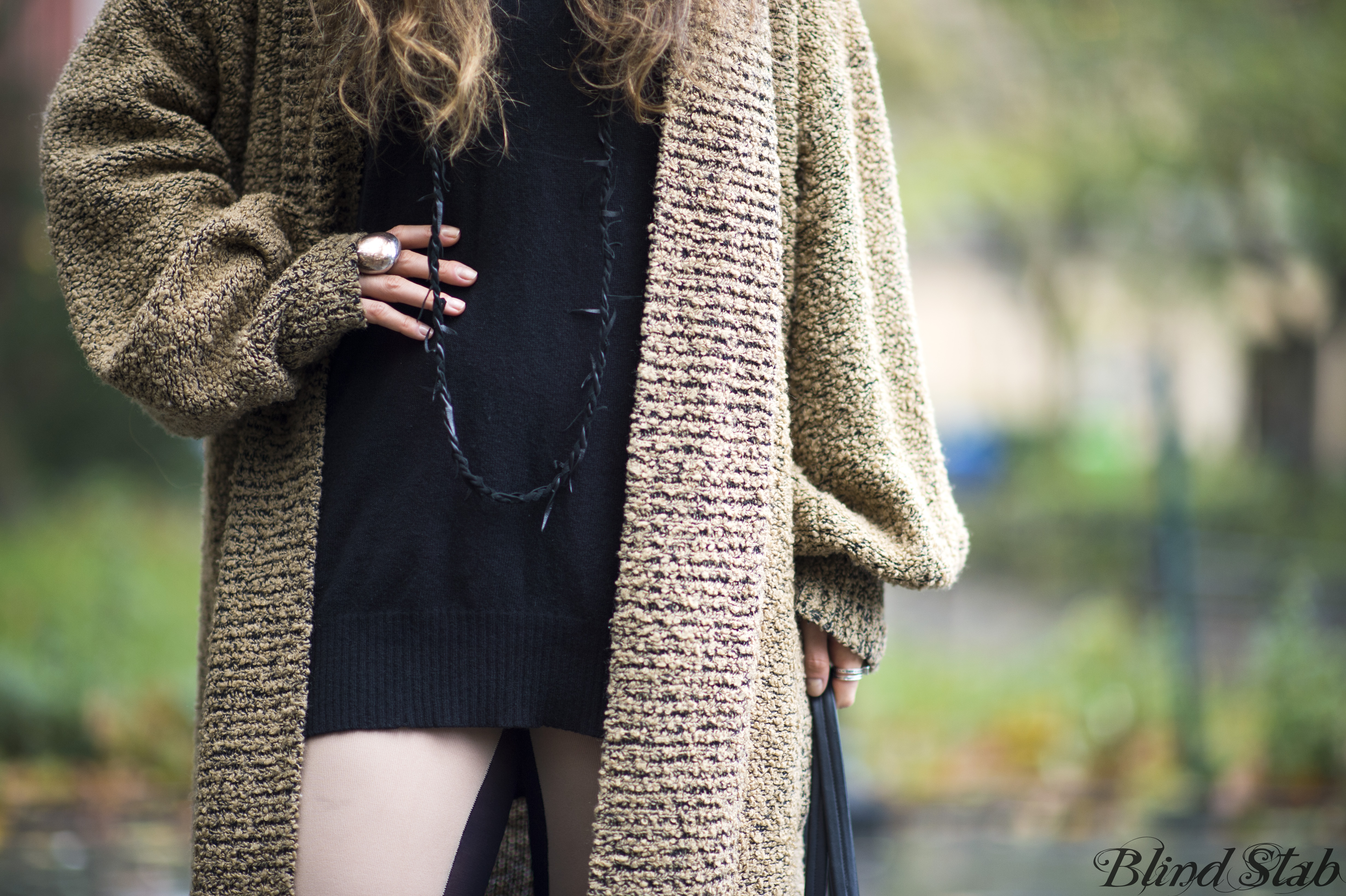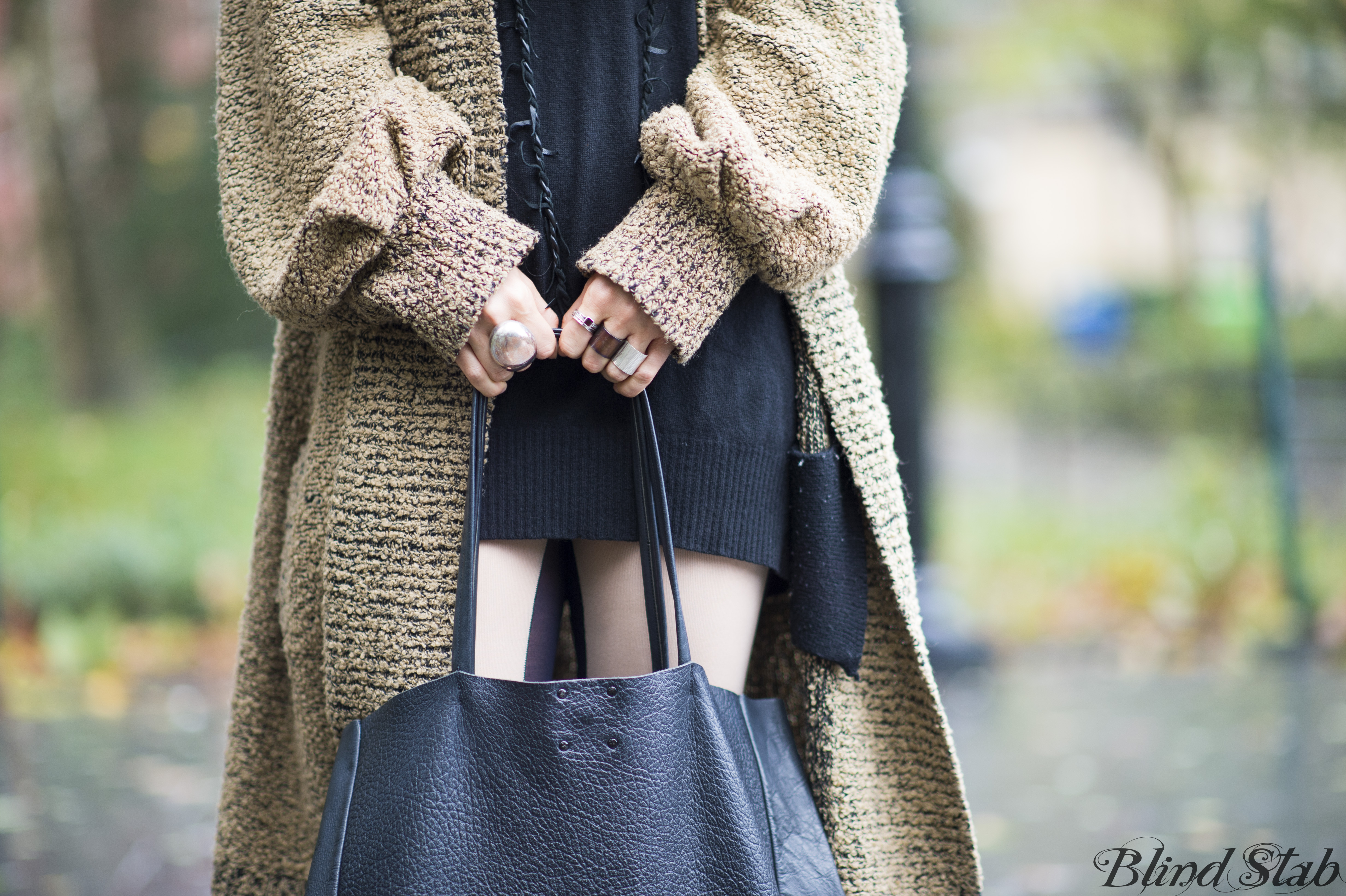 My Steve Madden boots that everyone thinks are Acne (which I have NO problem with).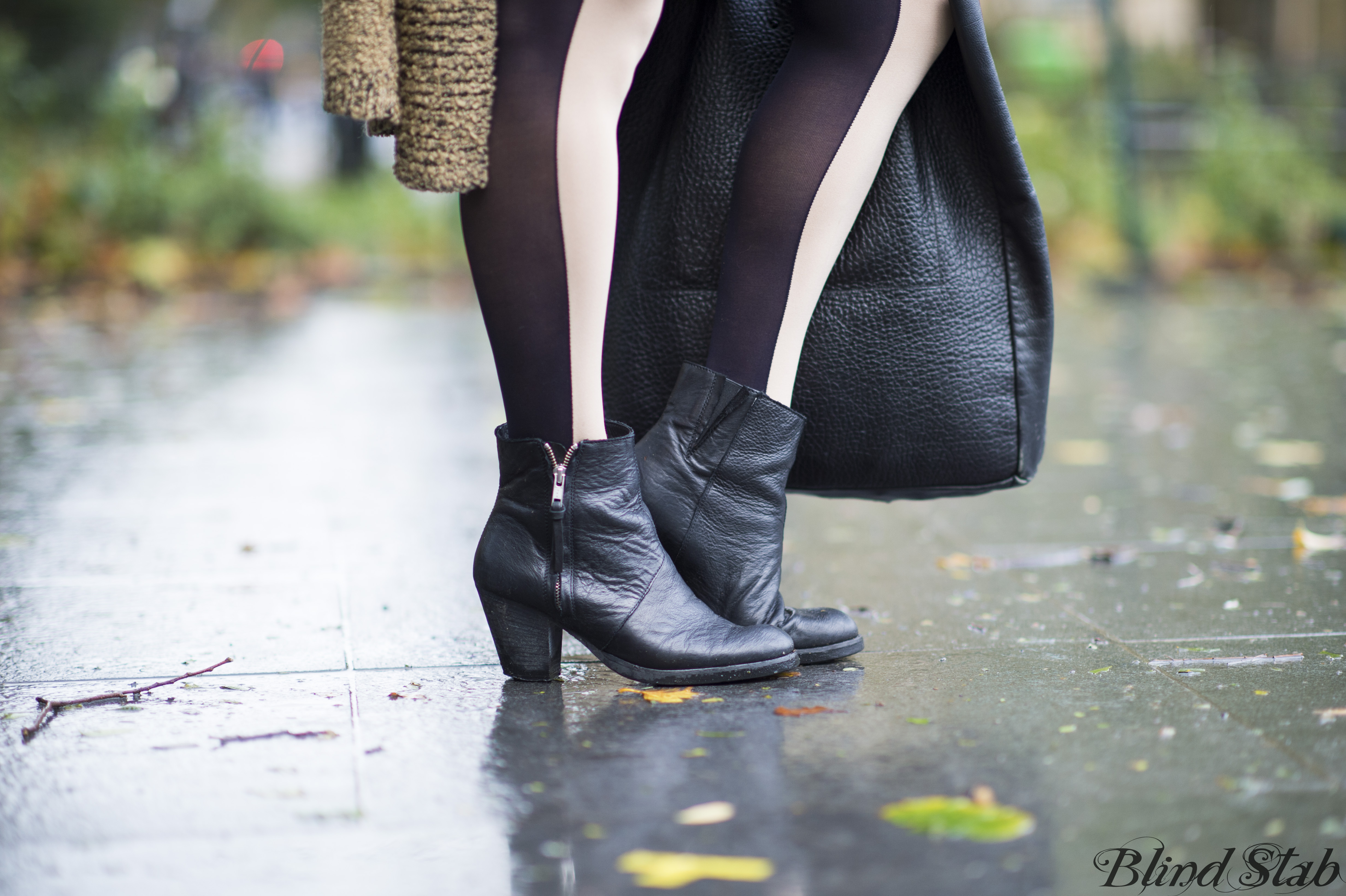 I love wearing turbans. But I'm the worst at explaining how to do them.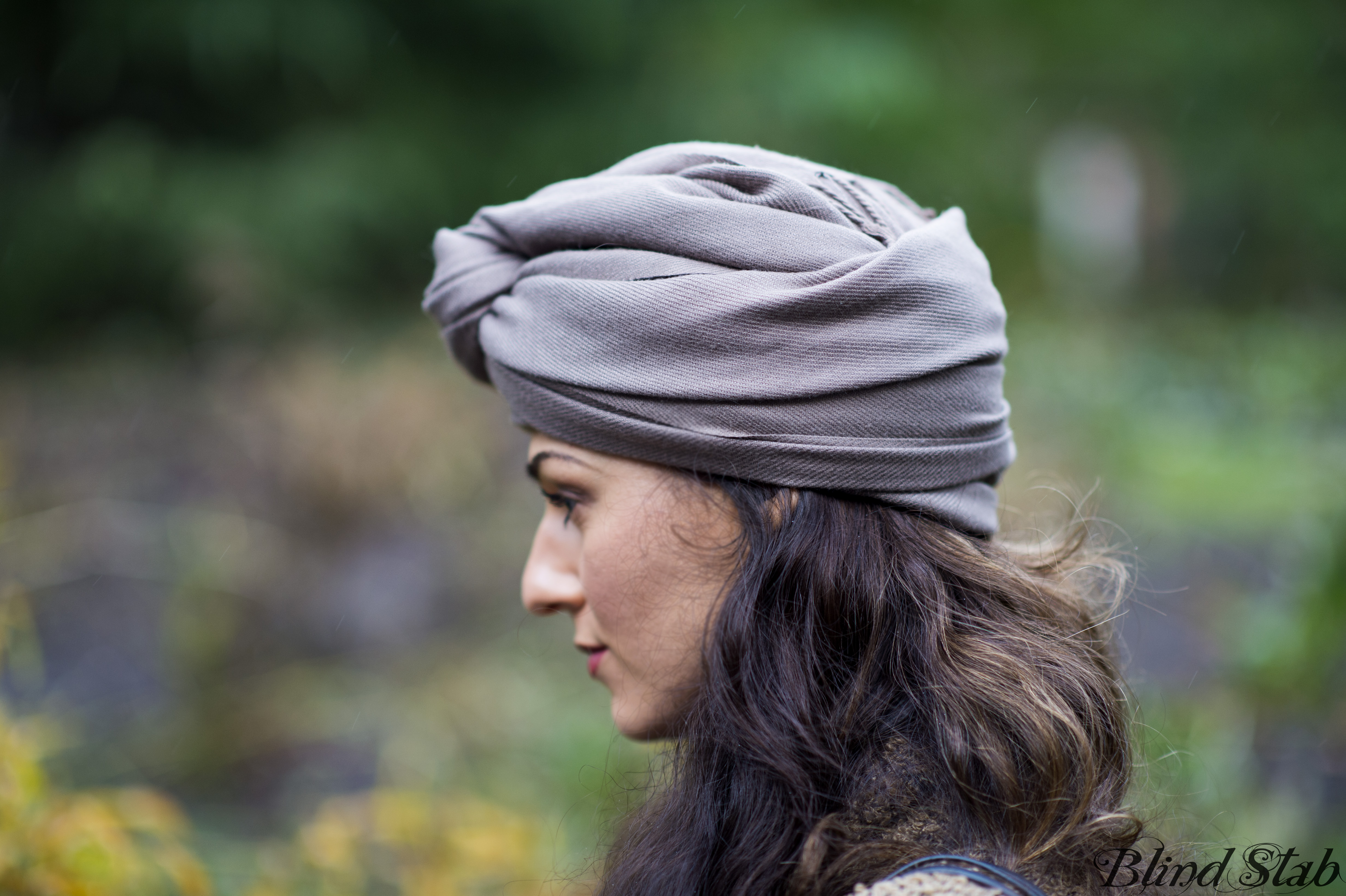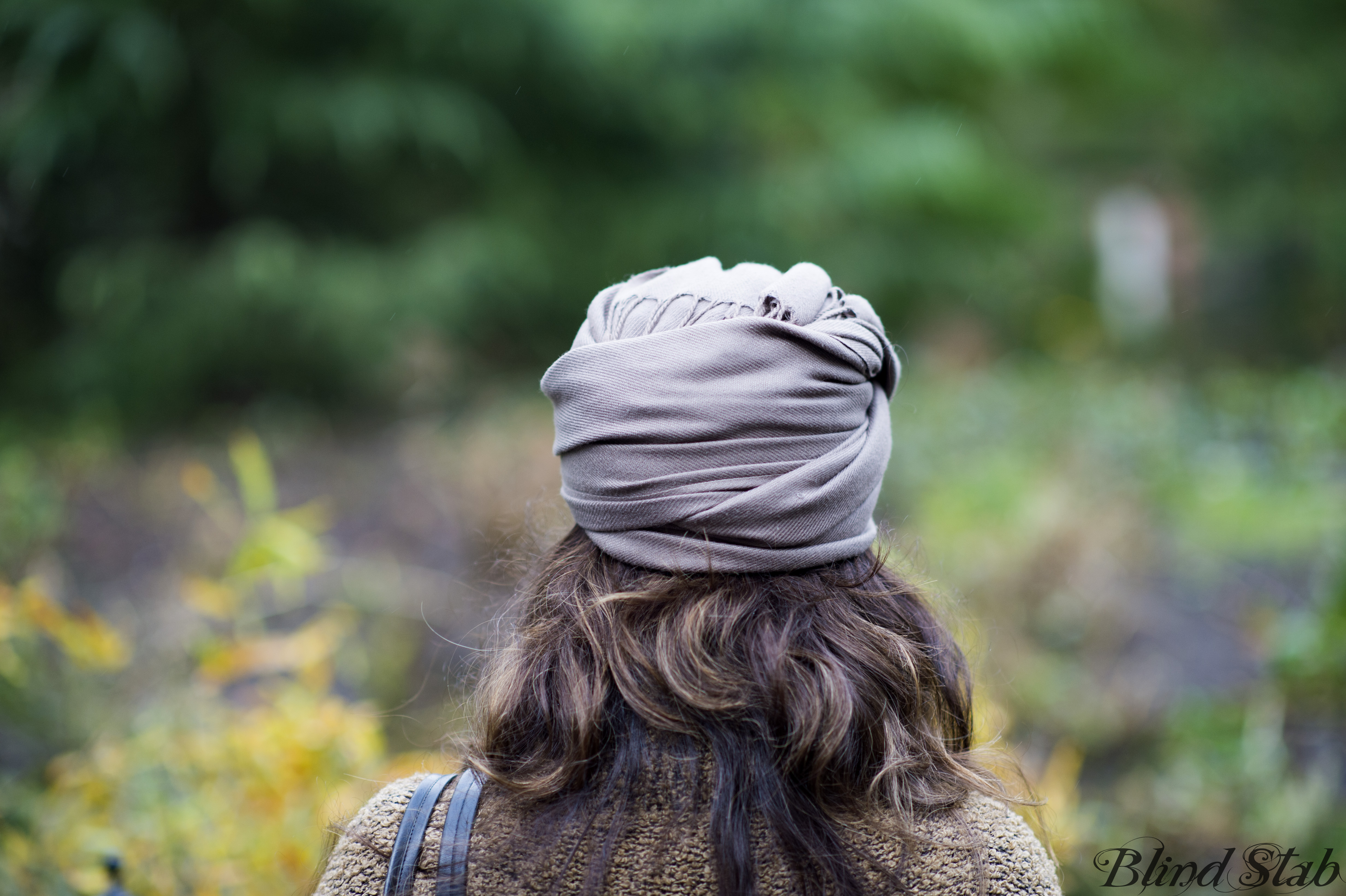 I SWEAR ONE DAY I'LL DO A VIDEO!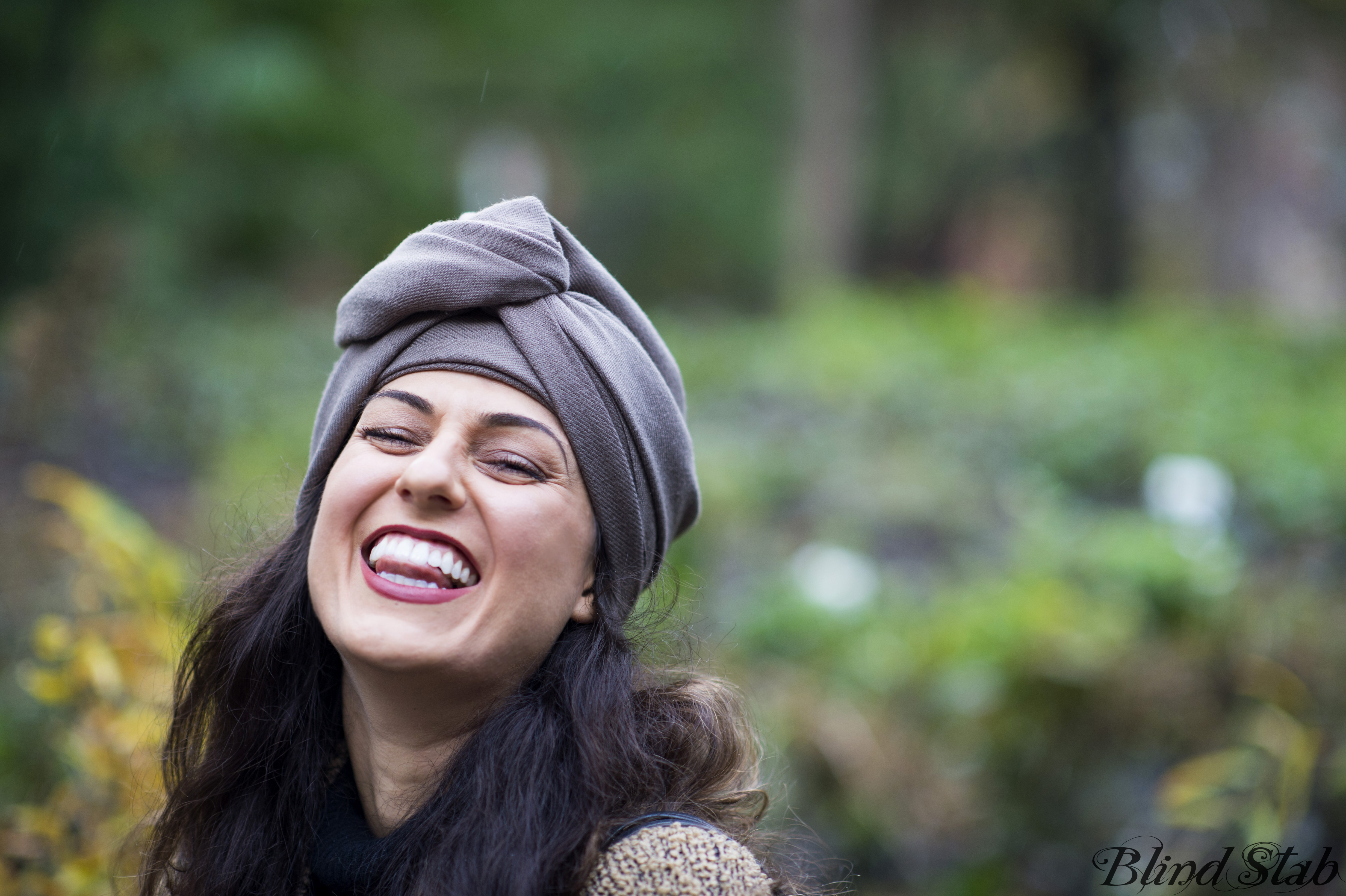 A box outside of a restaurant on my block.
"Sorry we're are CLOSED enjo Have a Cake (good until tomorrow with refrigeration)"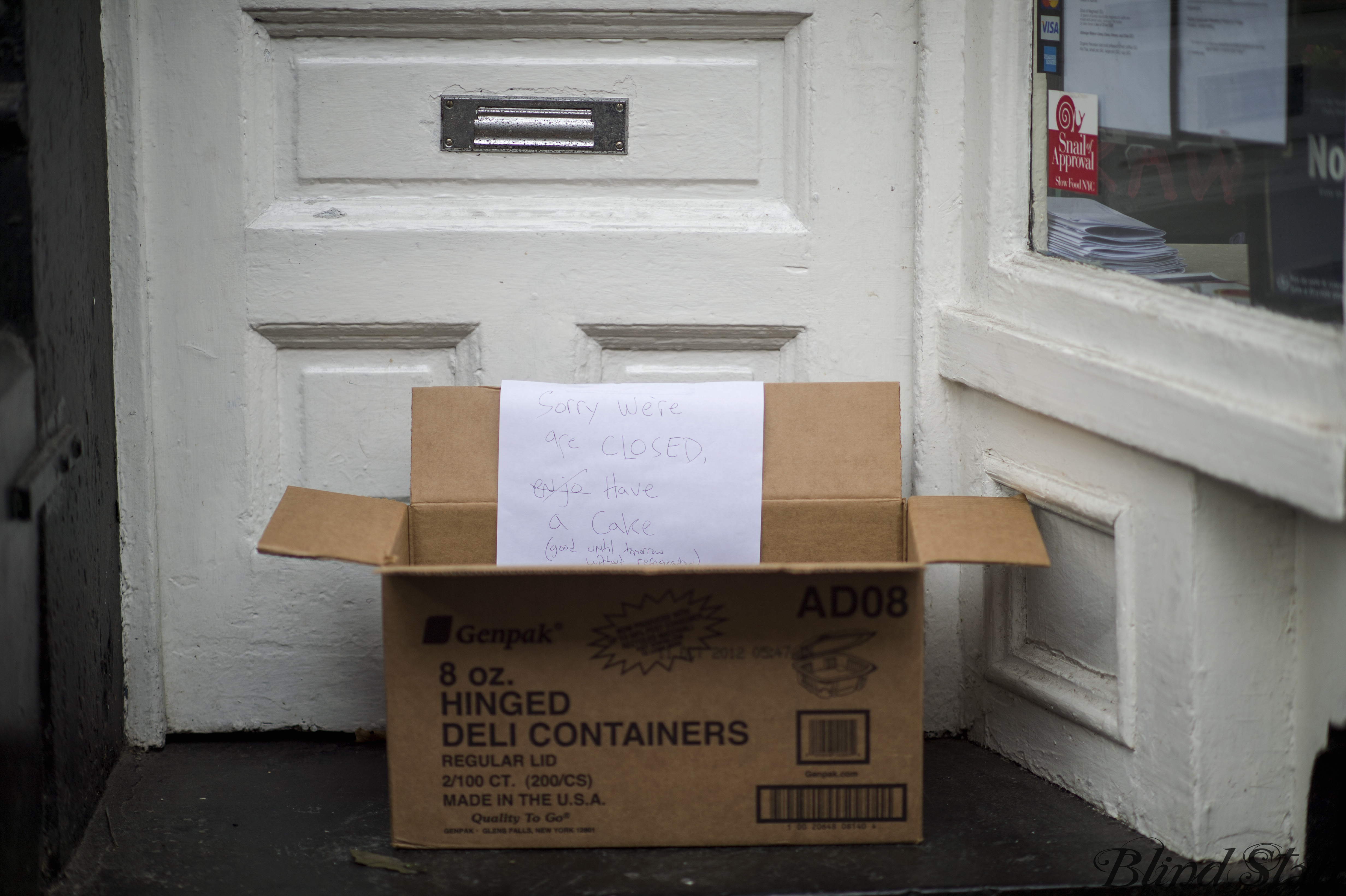 There was one slice of raw, vegan carrot cake left, and Adam and I ate it with our fingers as we made our trek through the park to find ATMs.
Which moves me to my next topic….
SQUIRRELS!!!!!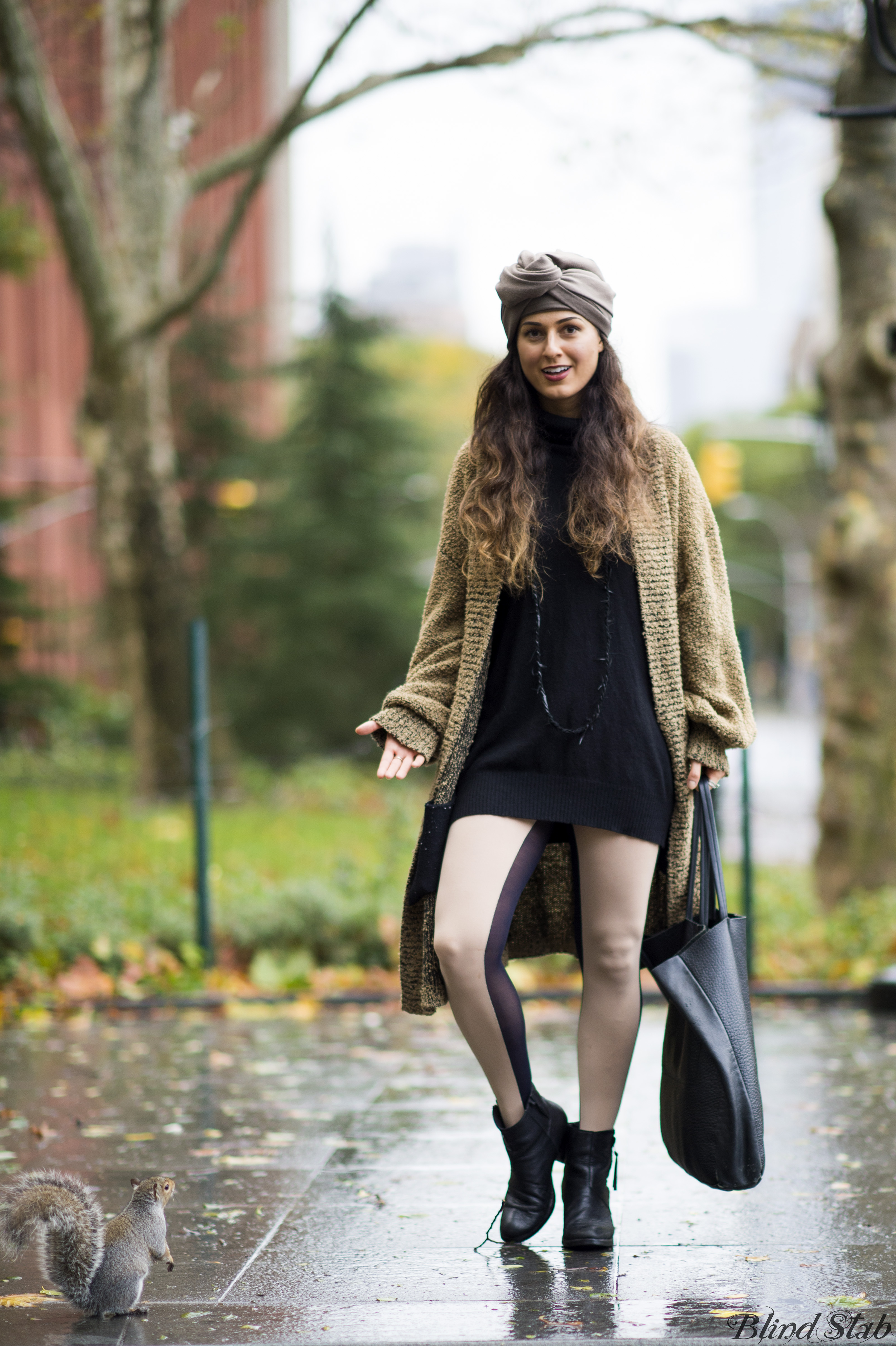 THEY SMELLED THE CAKE ON MY FINGERS!!!!!!!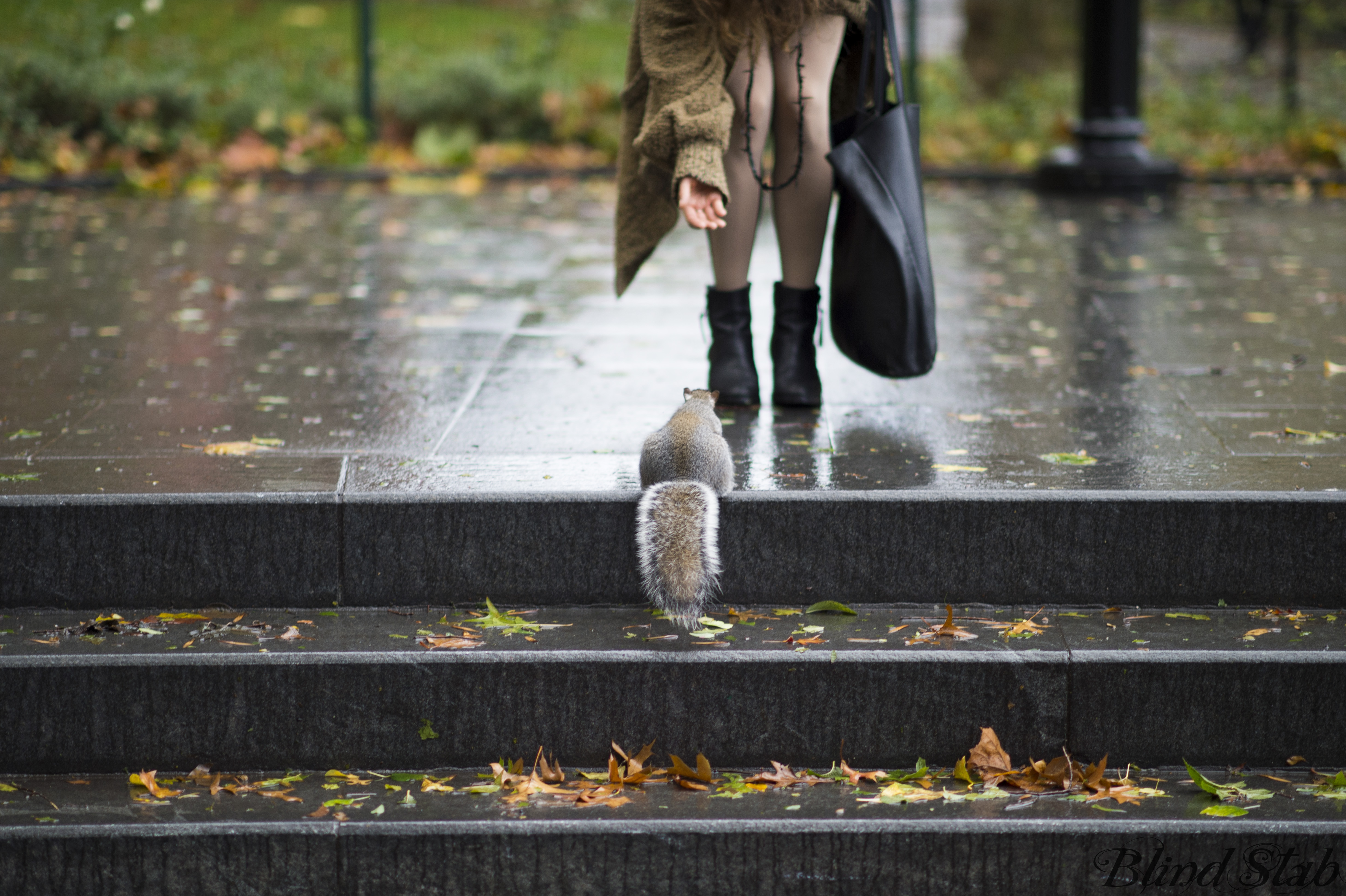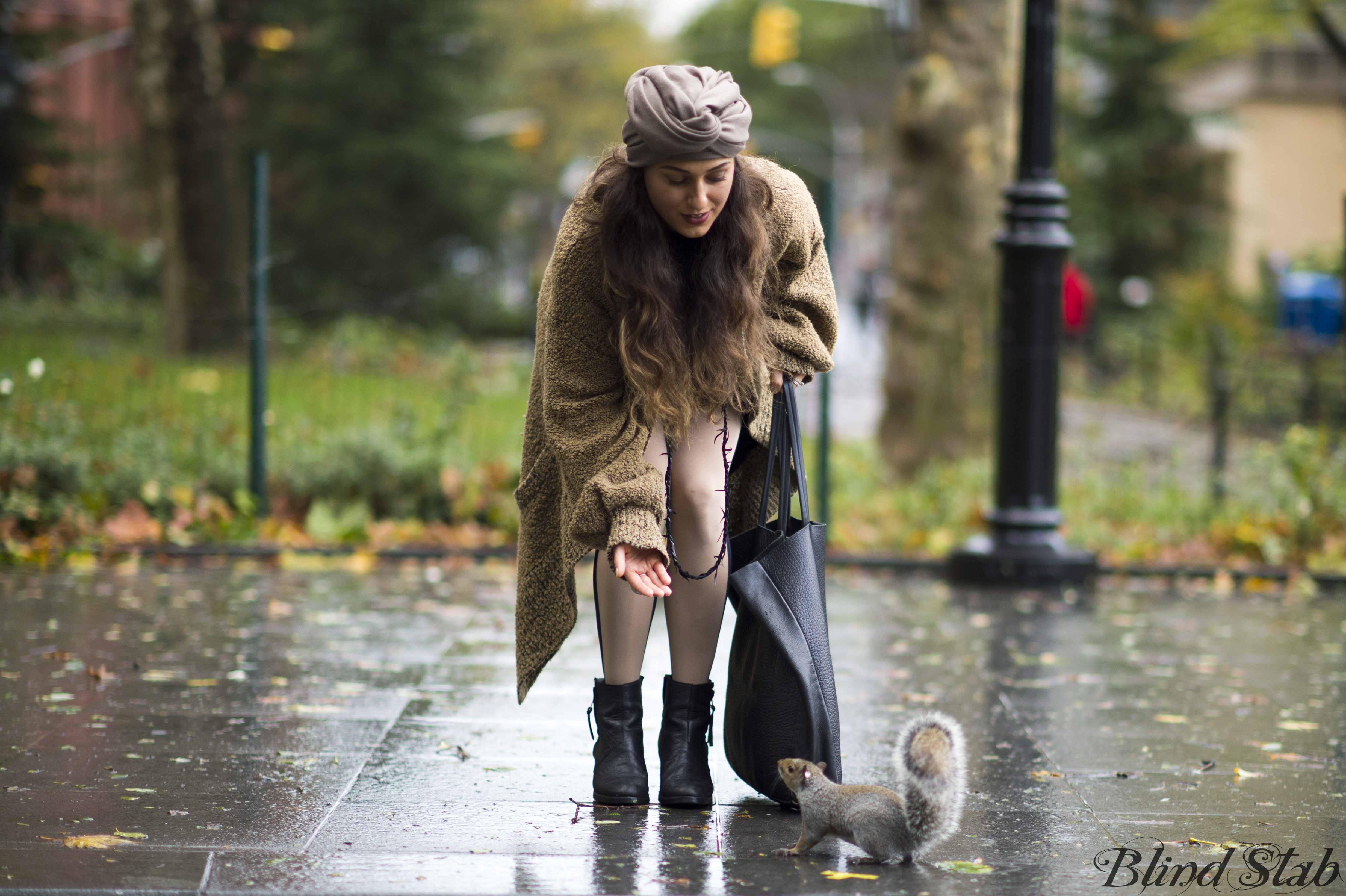 And they were not scared of anything…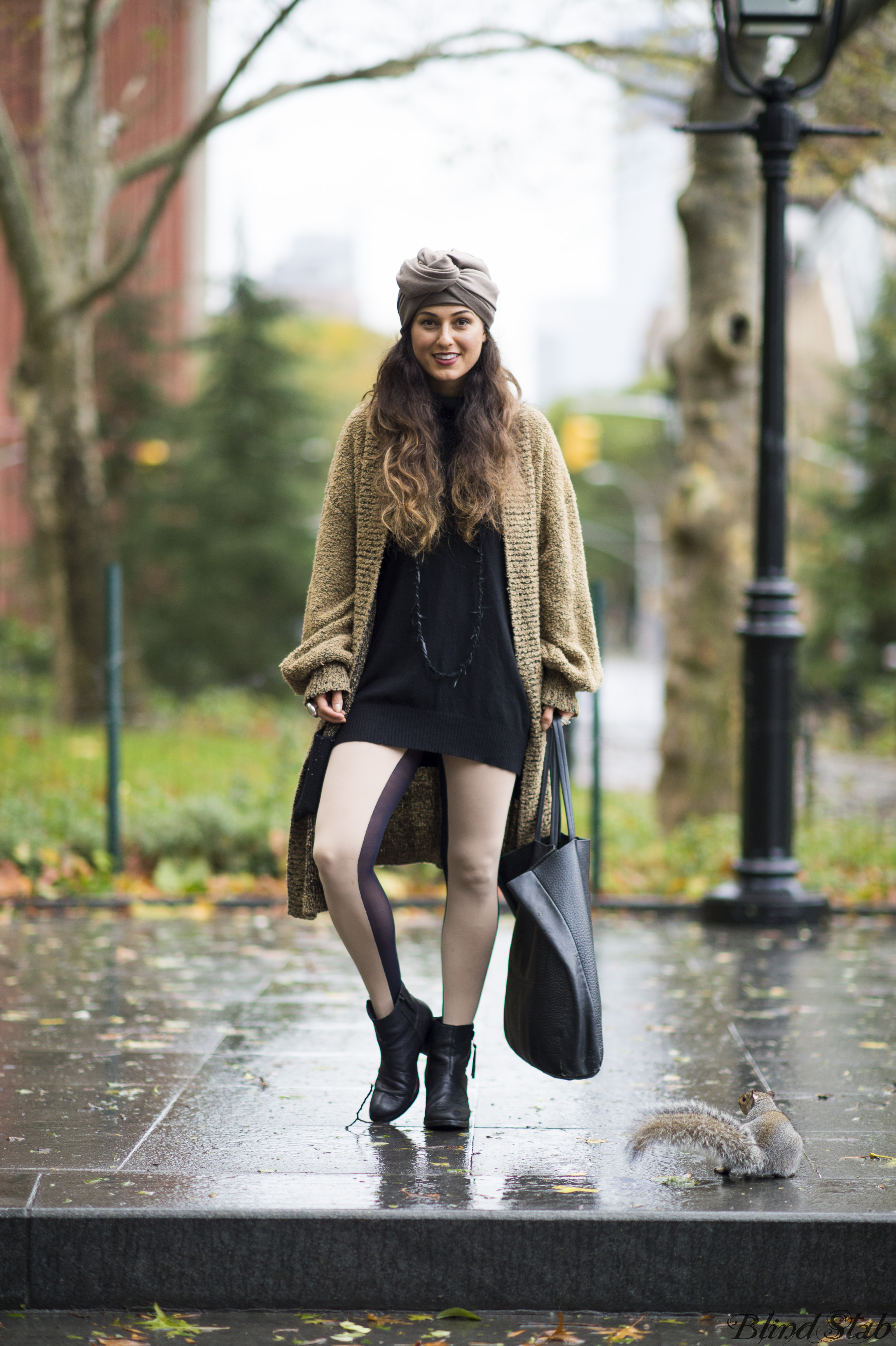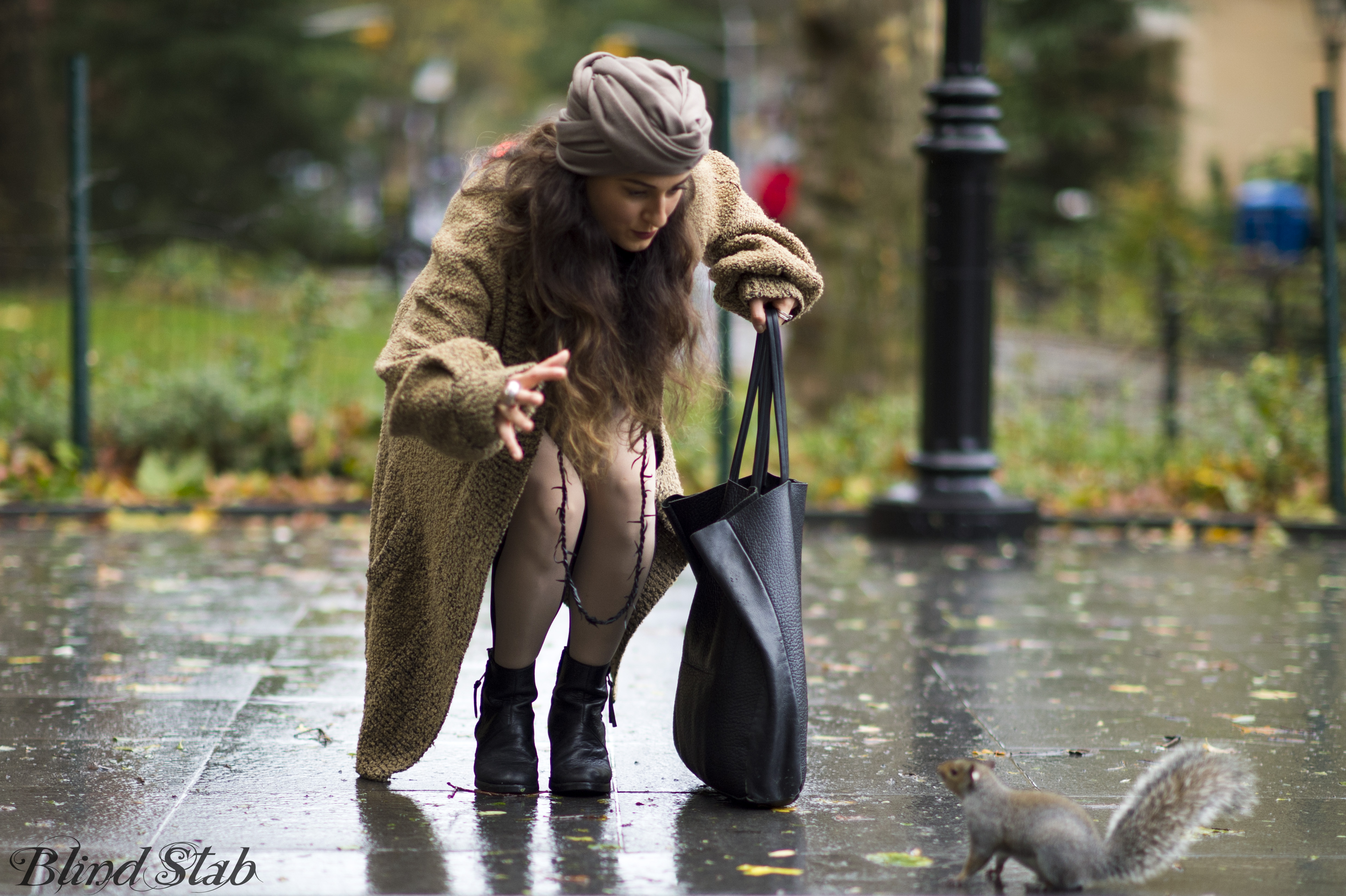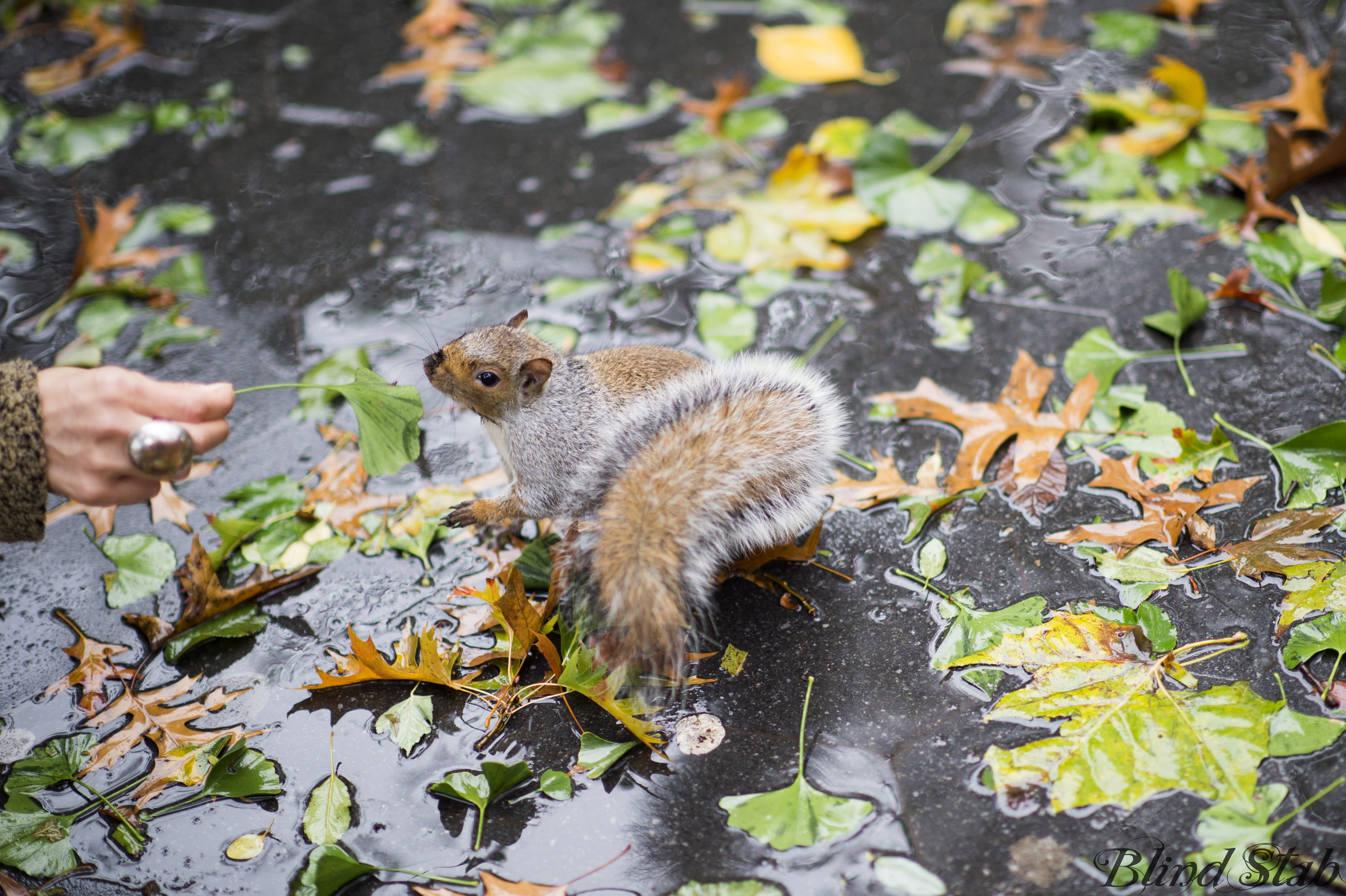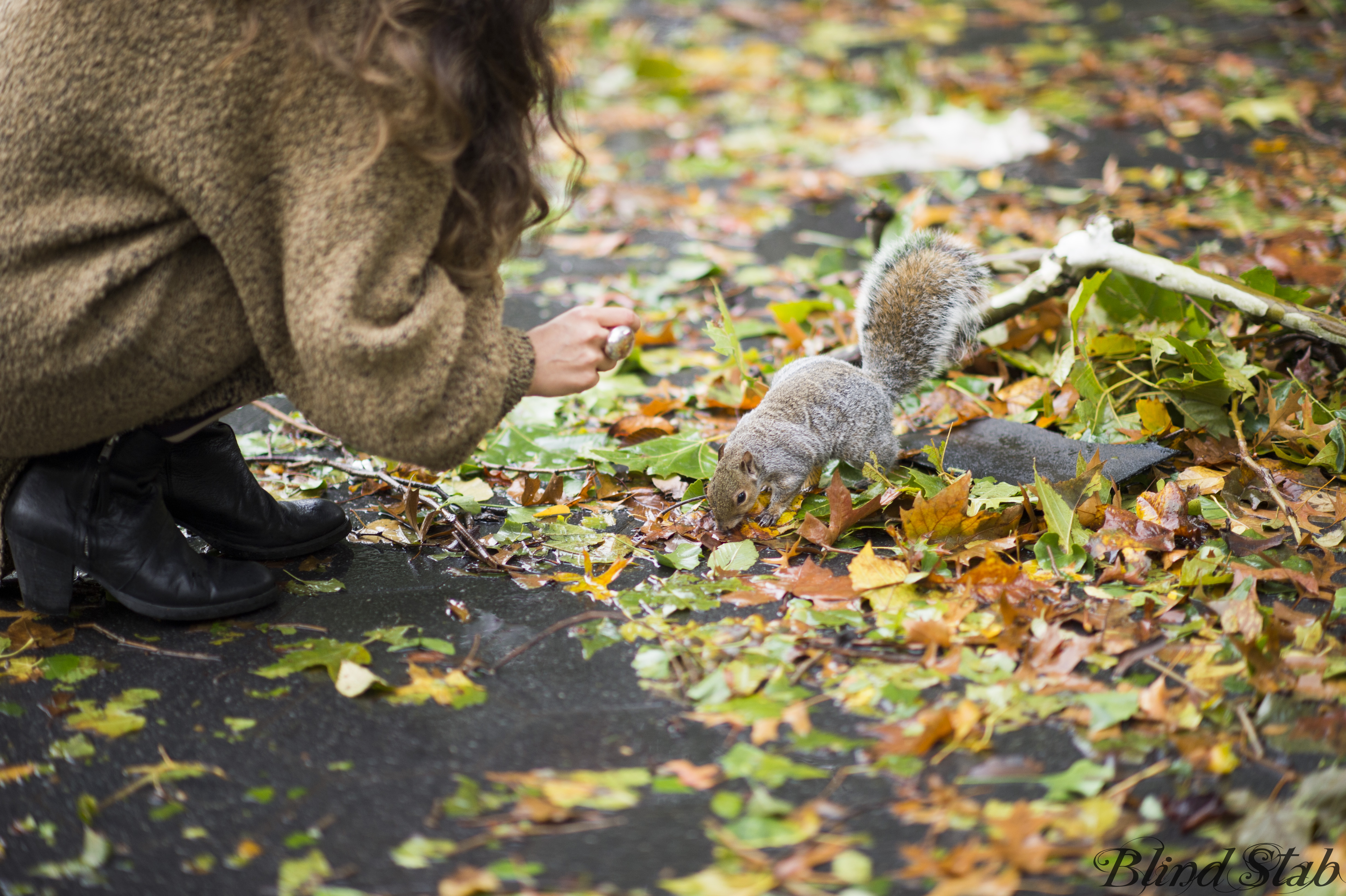 They even let me touch them…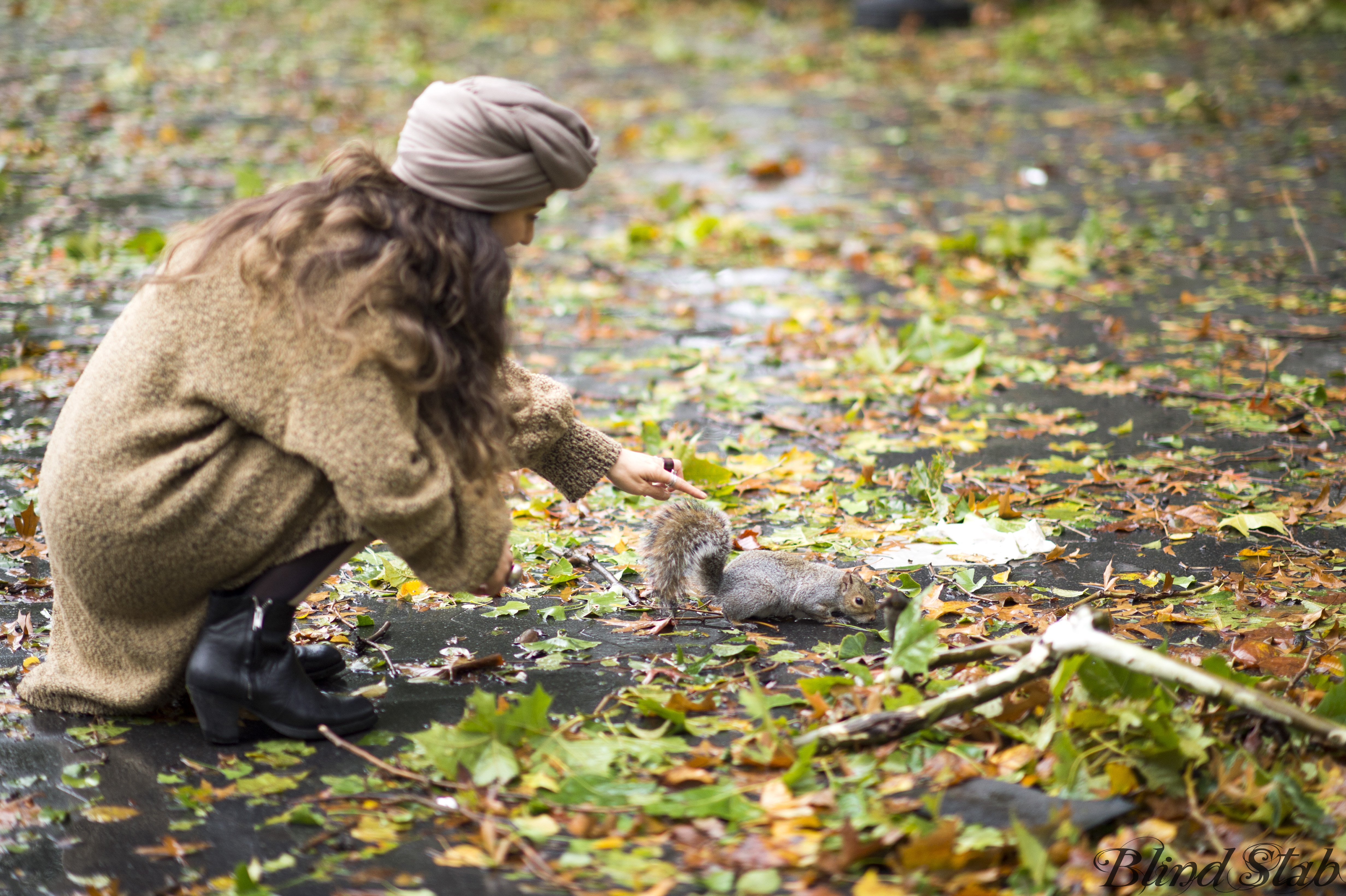 Which, thinking back on it, was gross and totally stupid.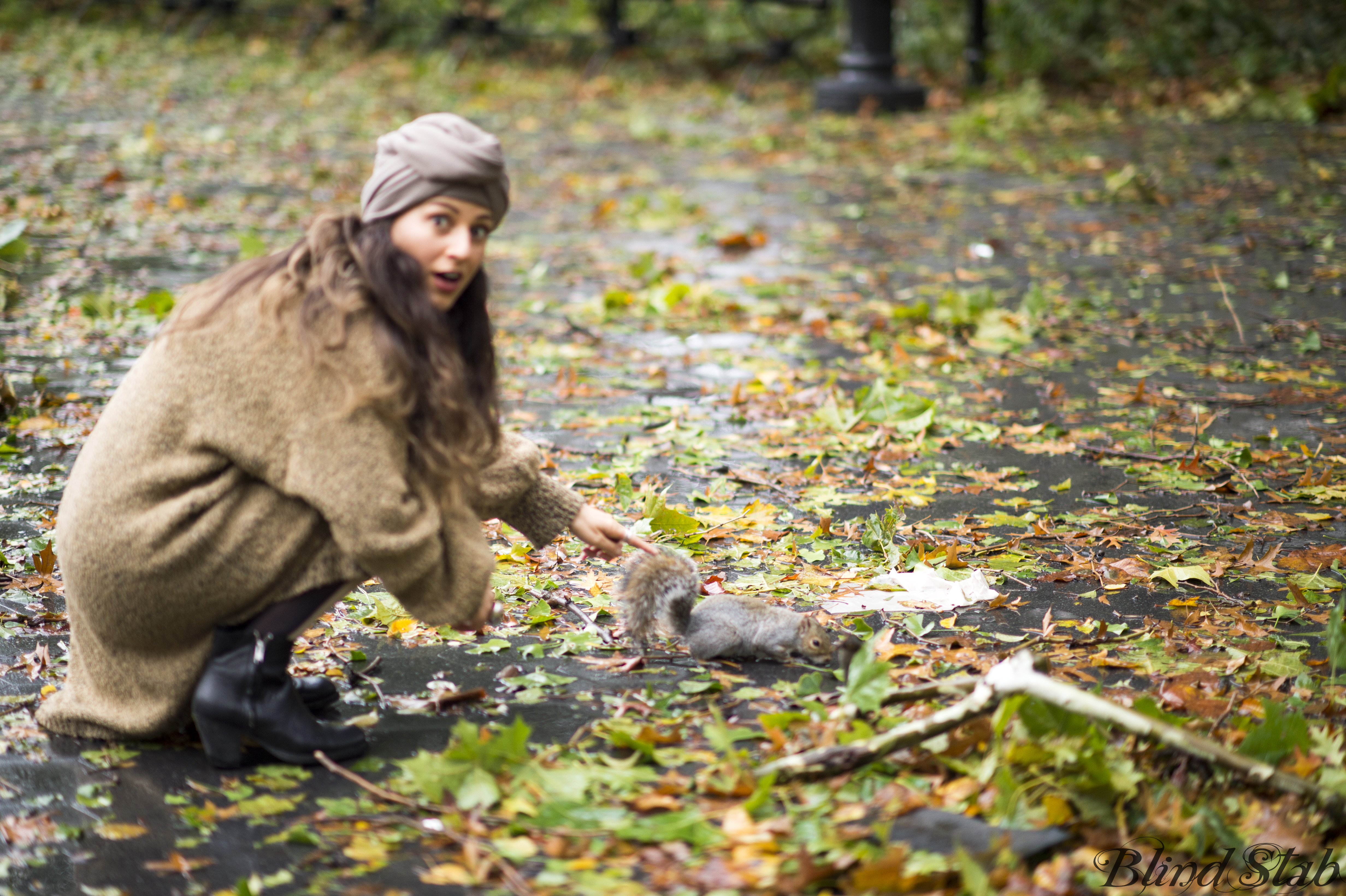 Then I think I got rabies and lost my mind.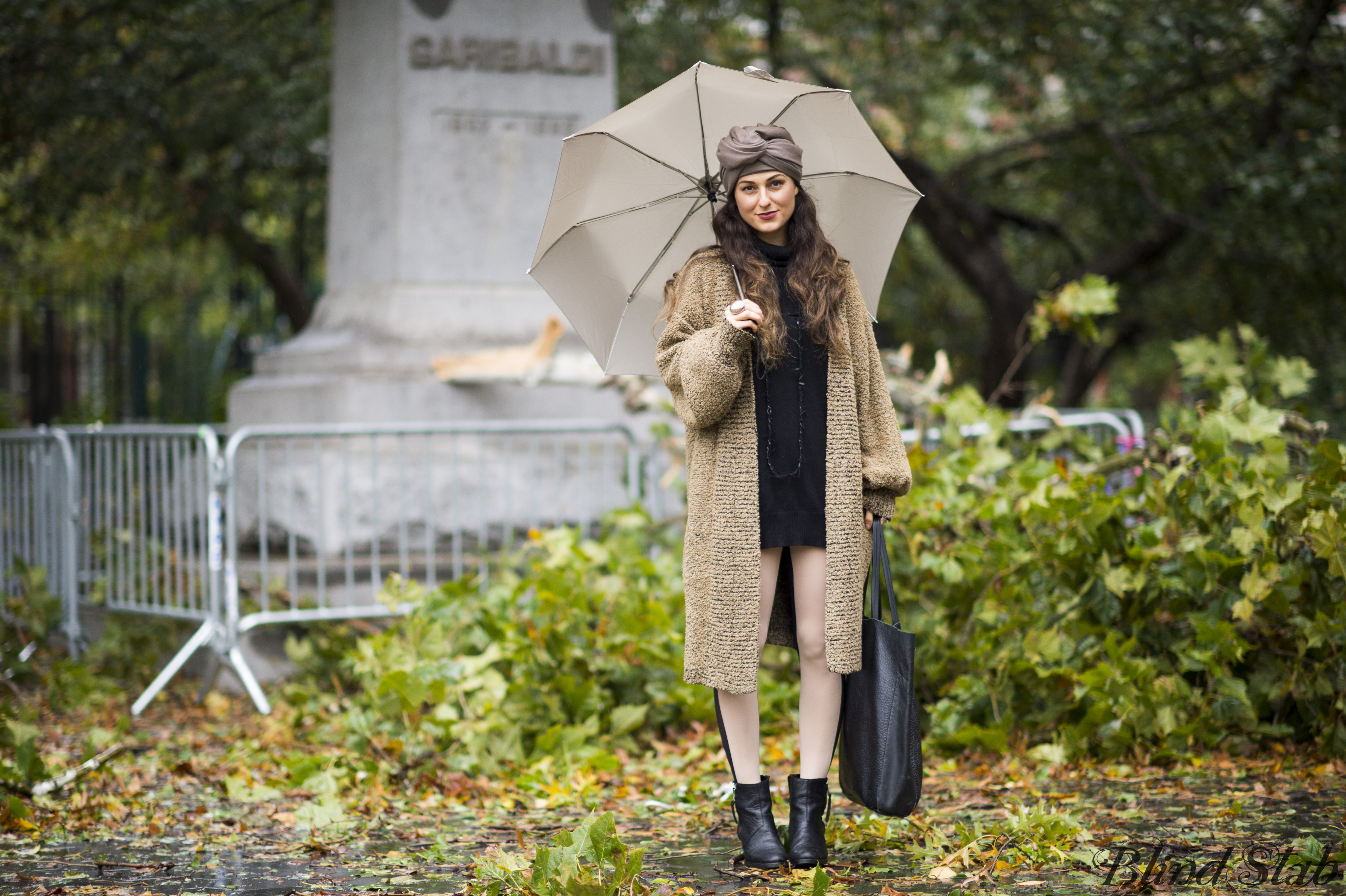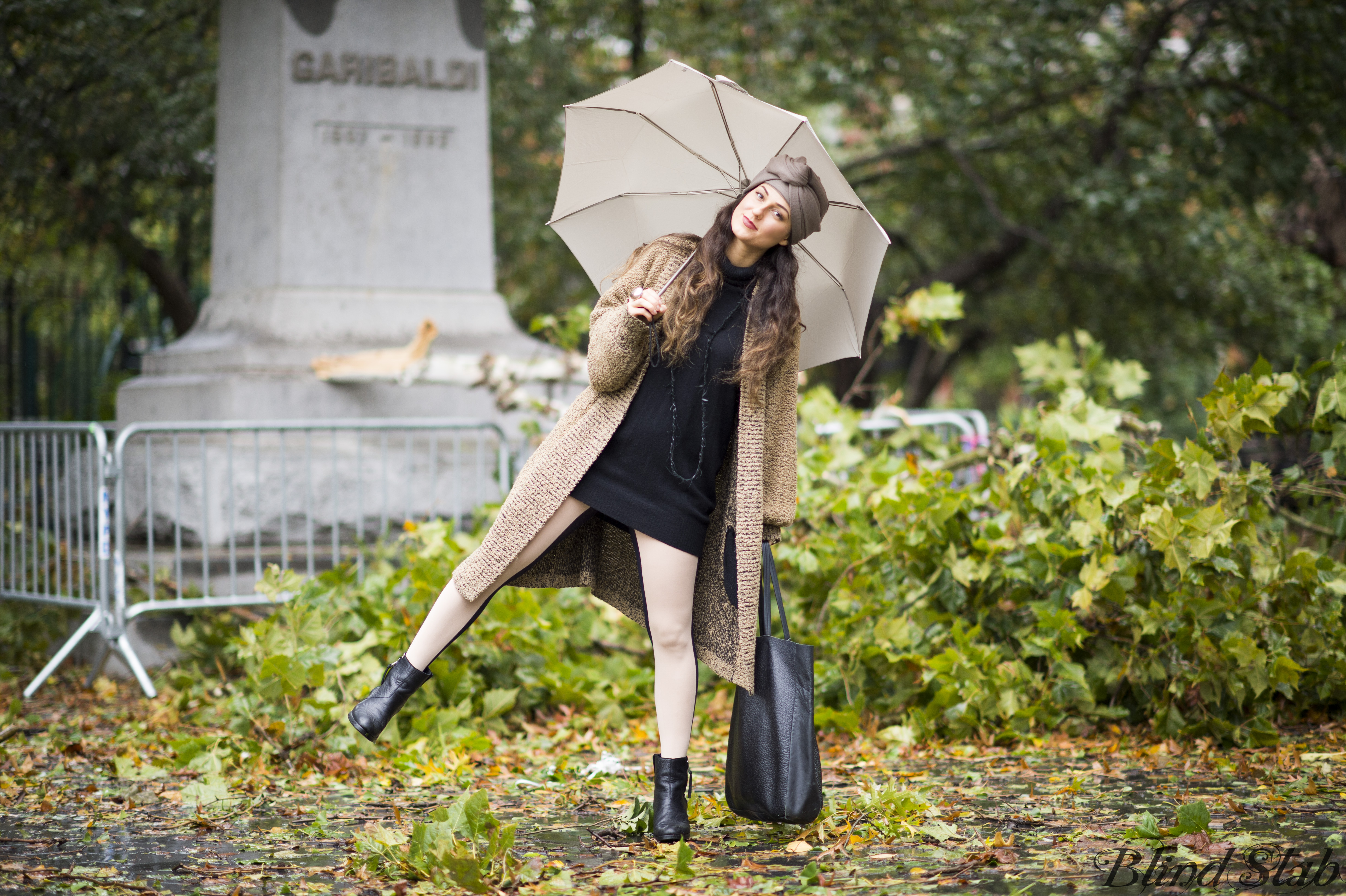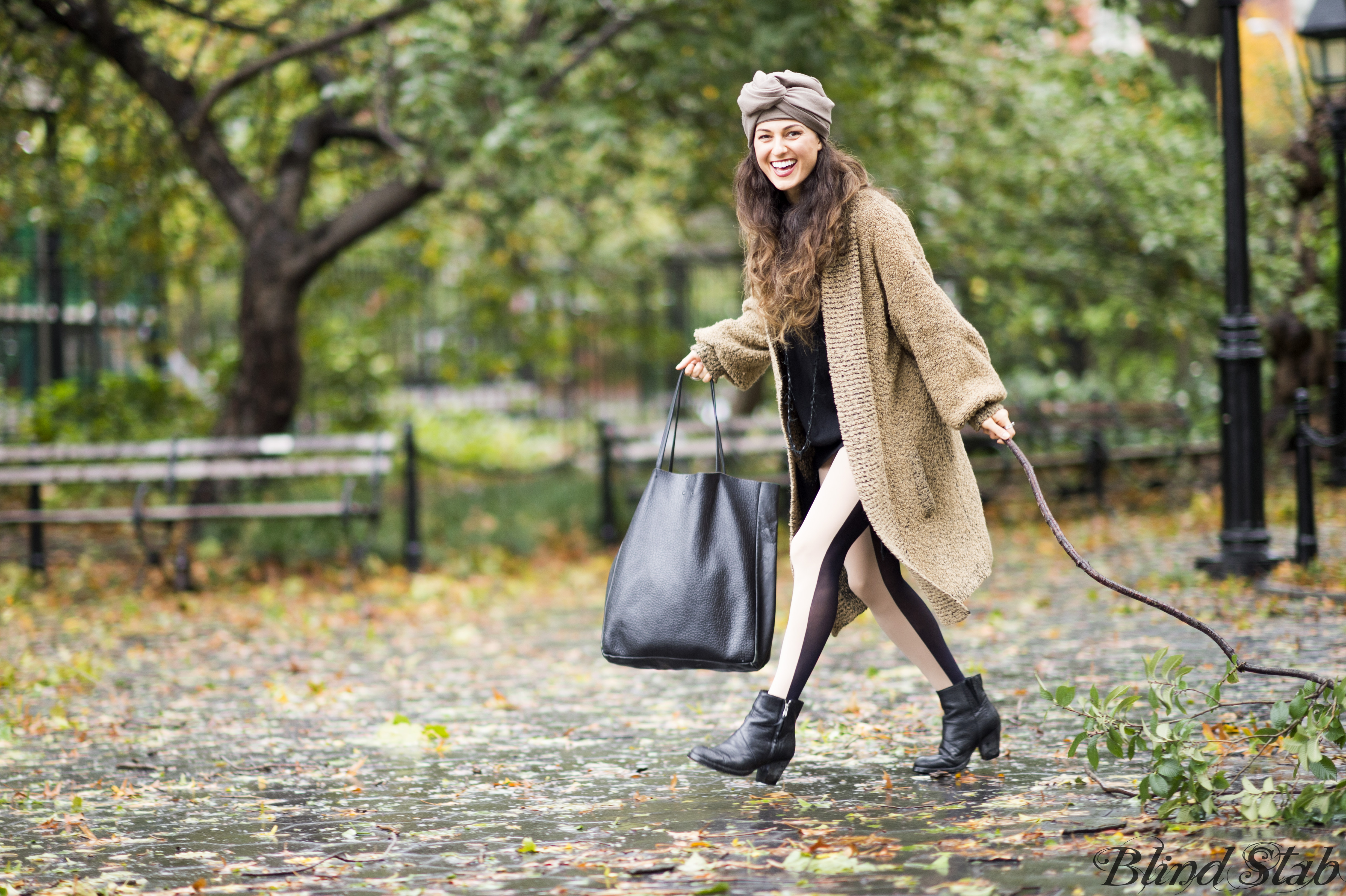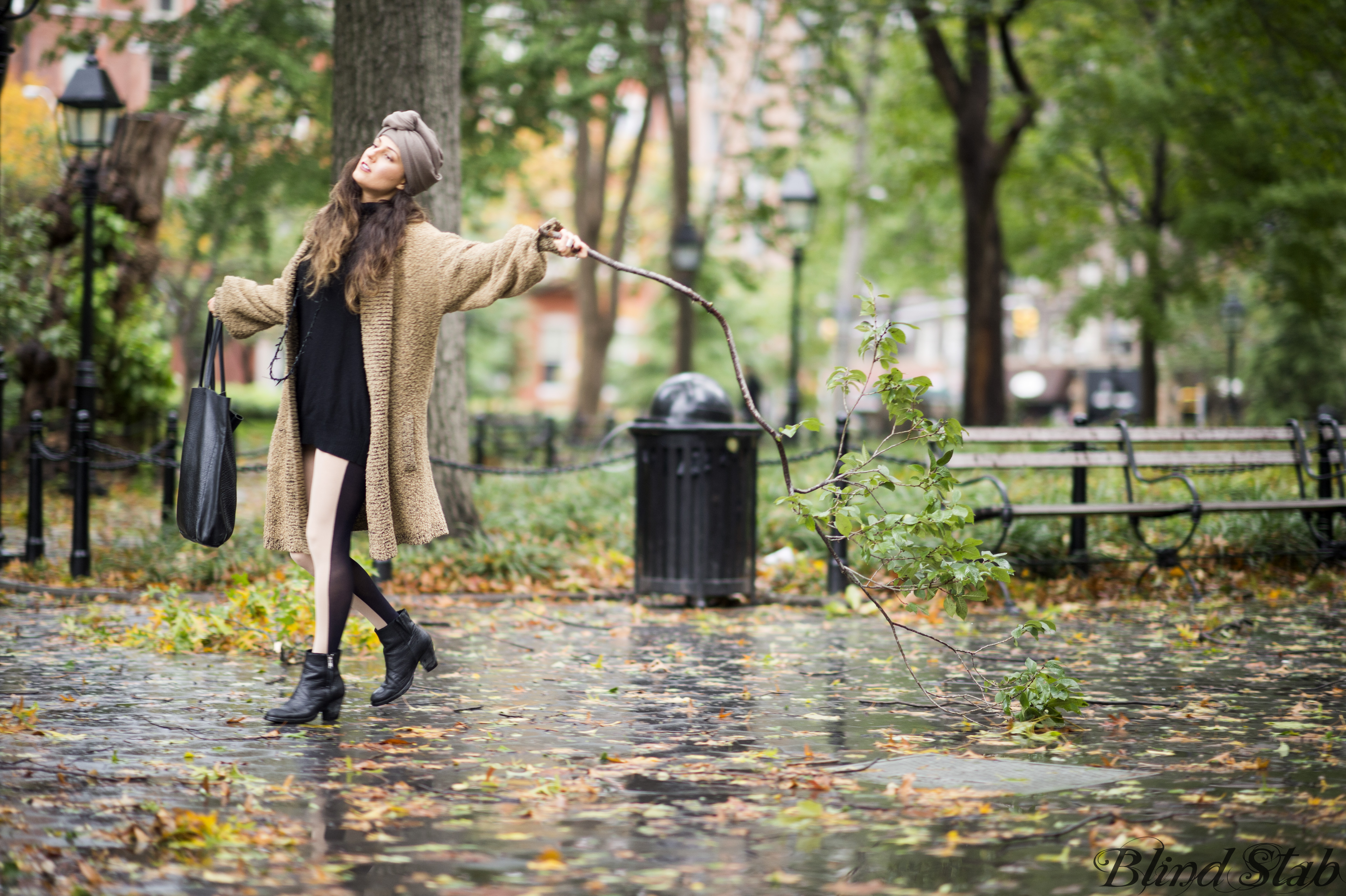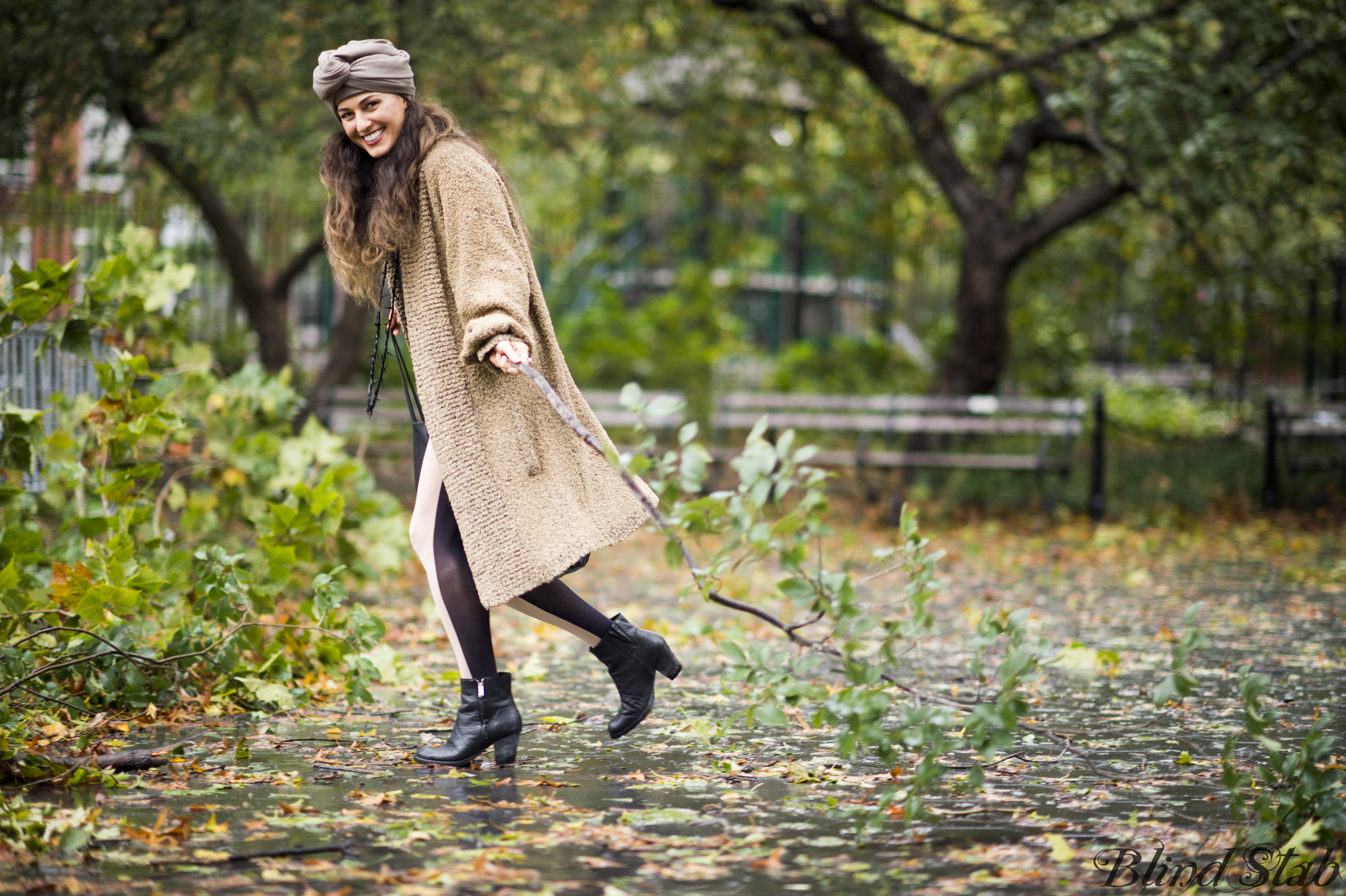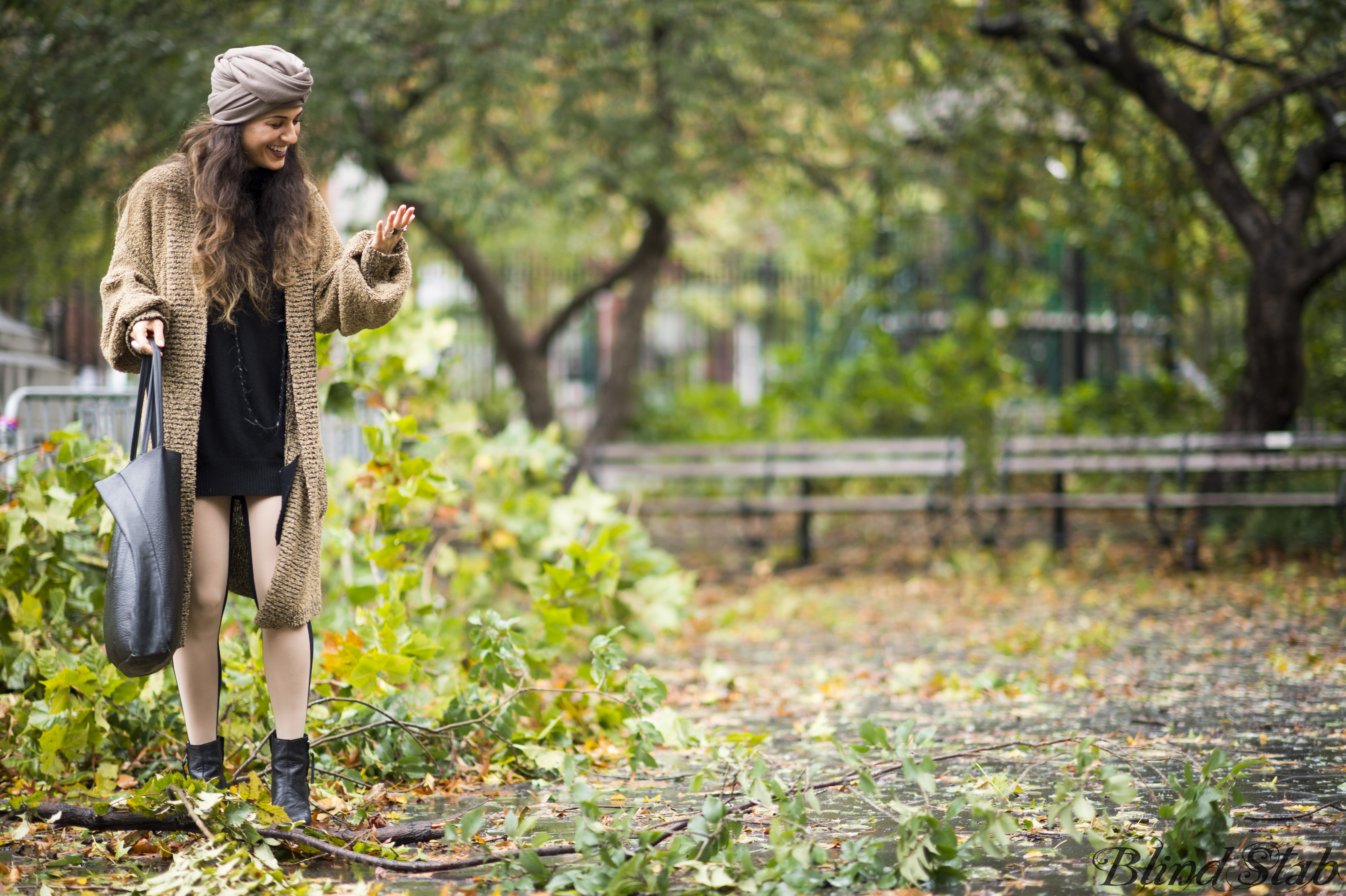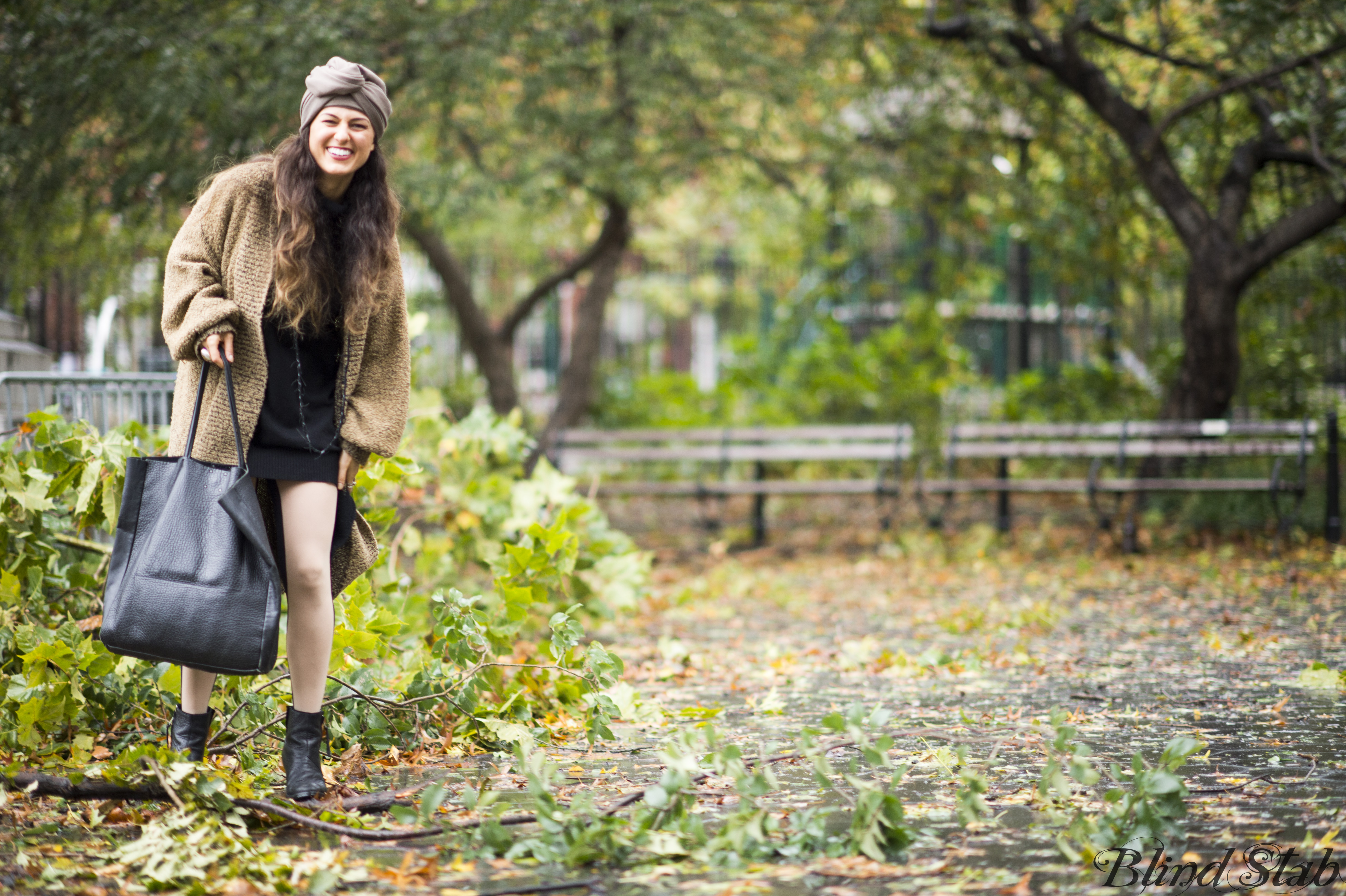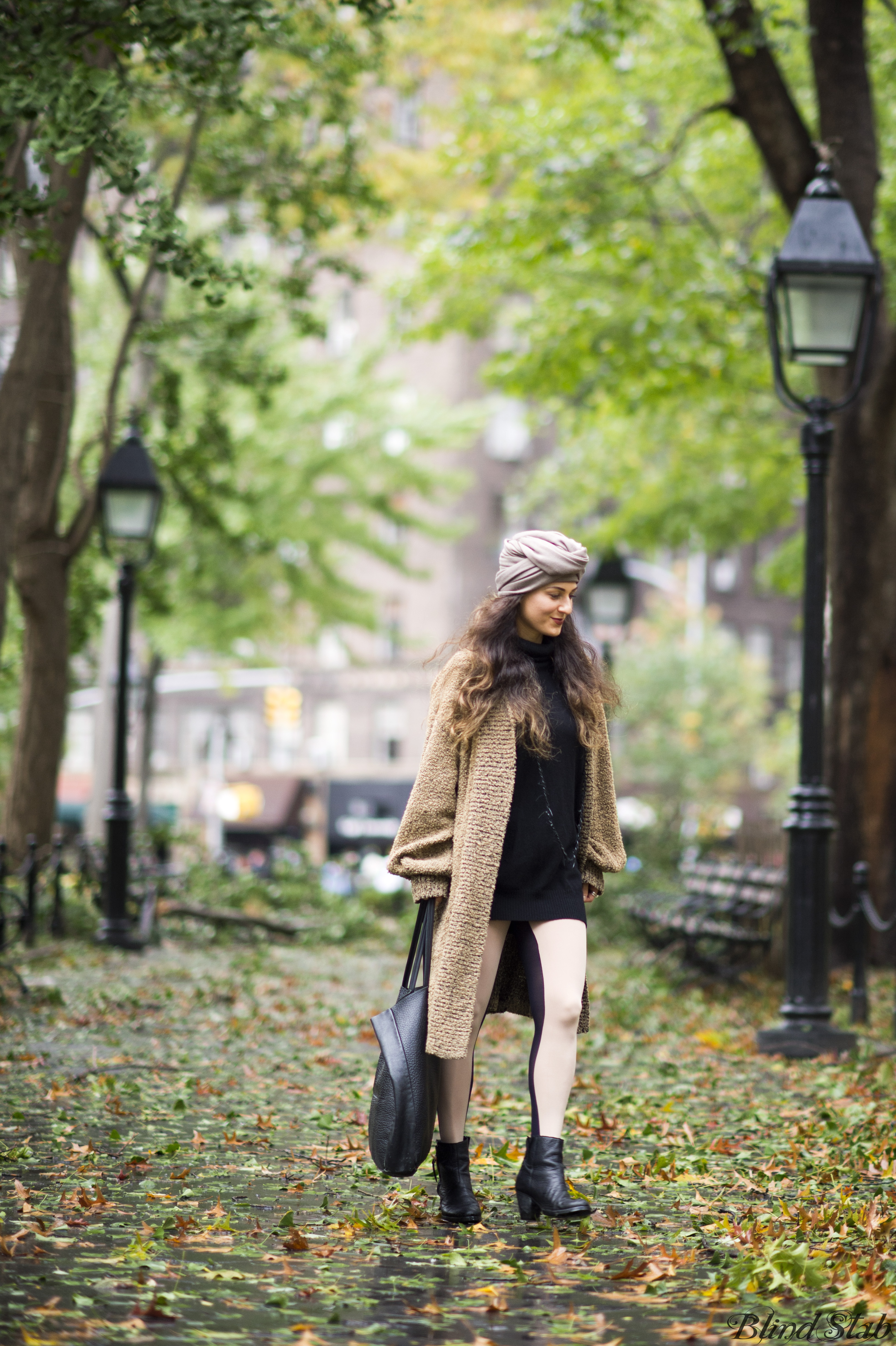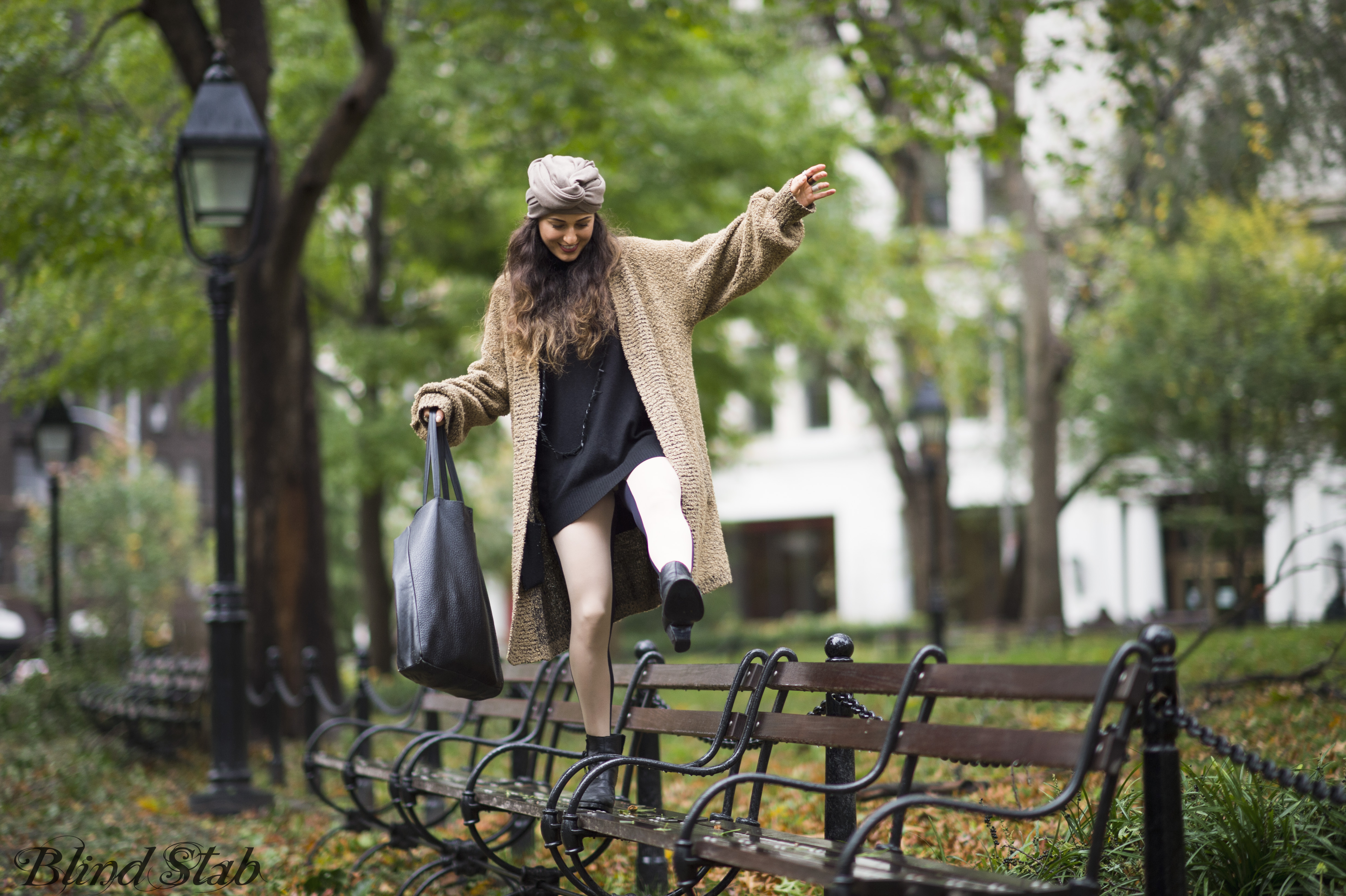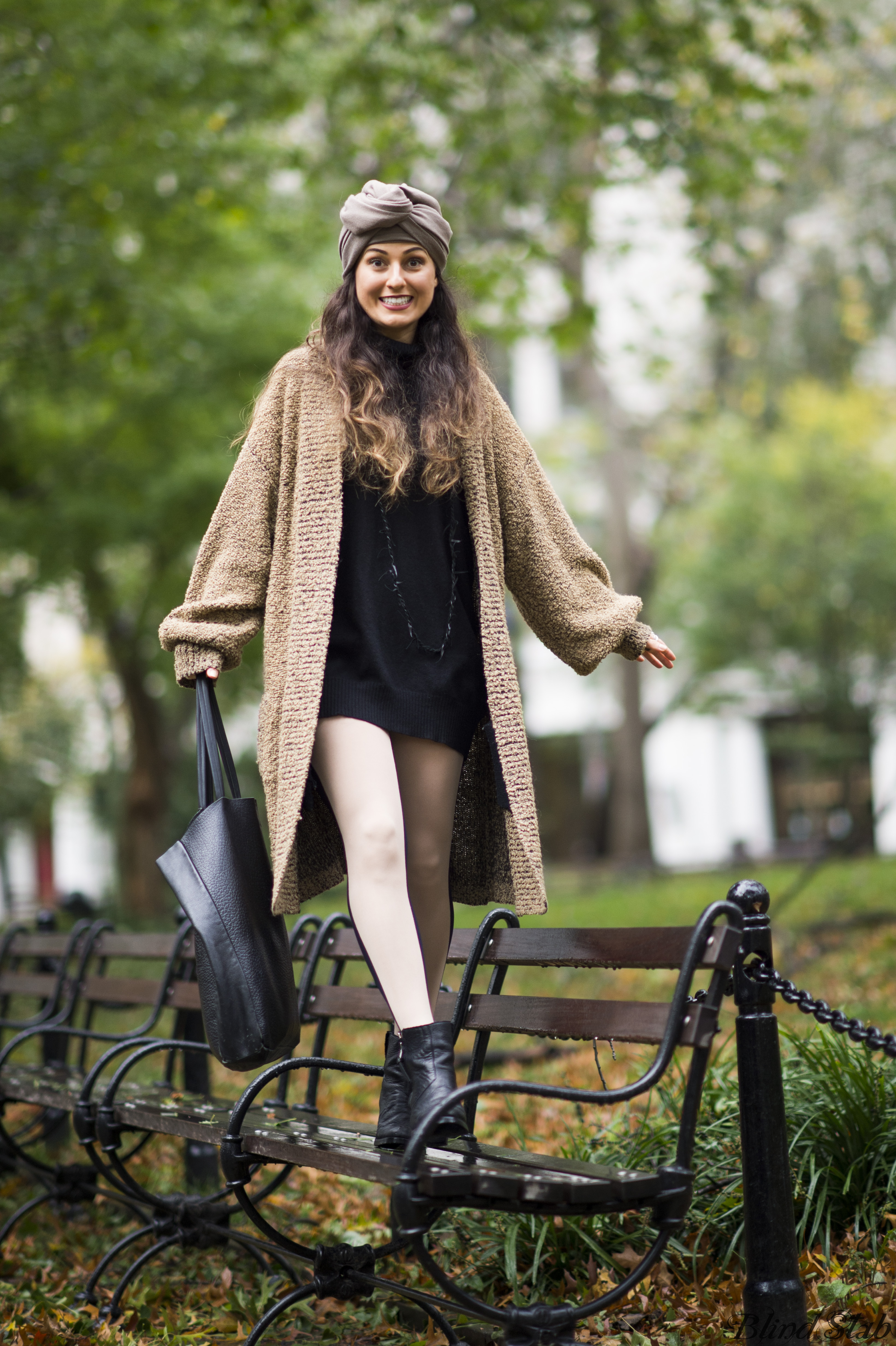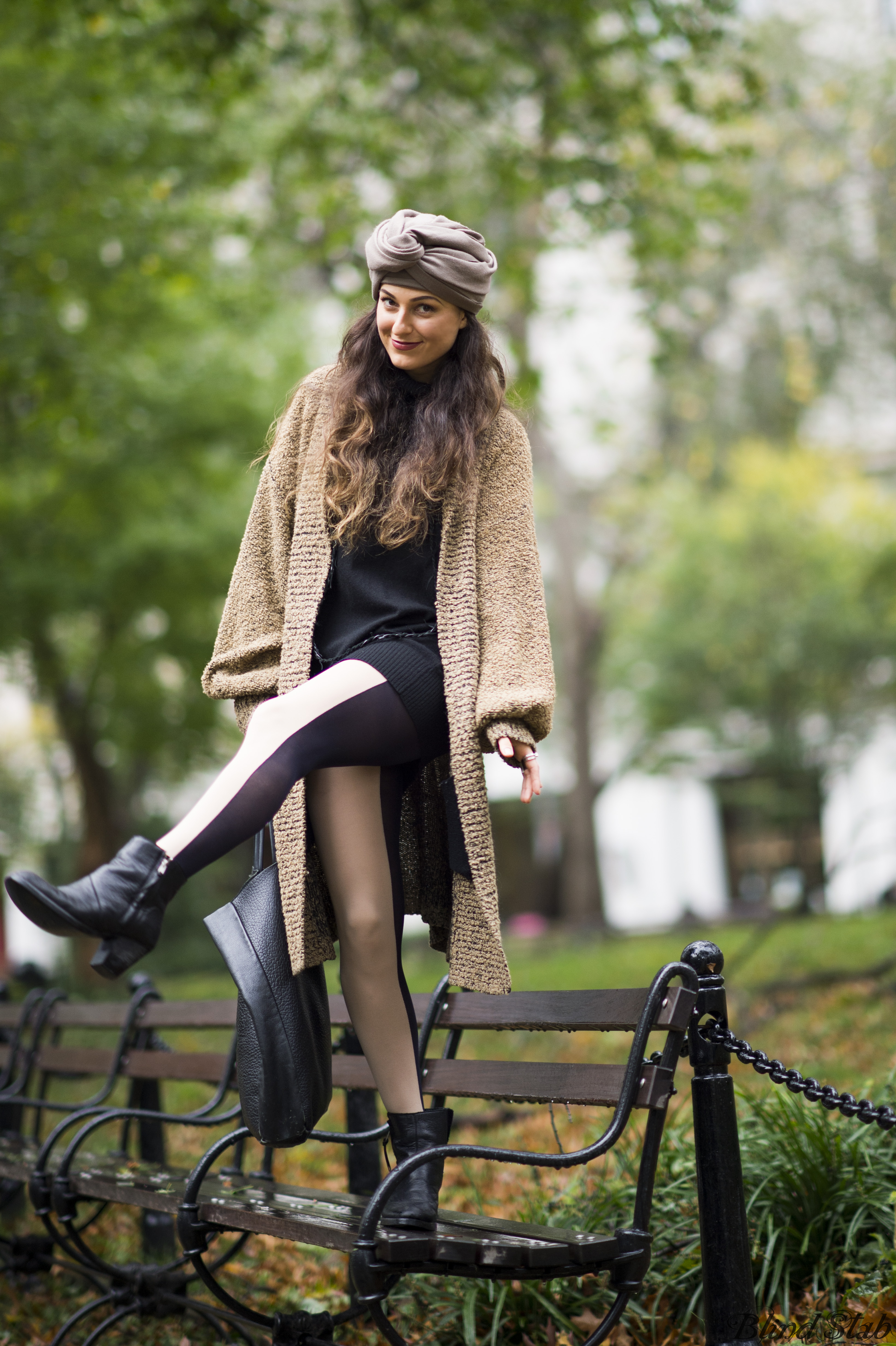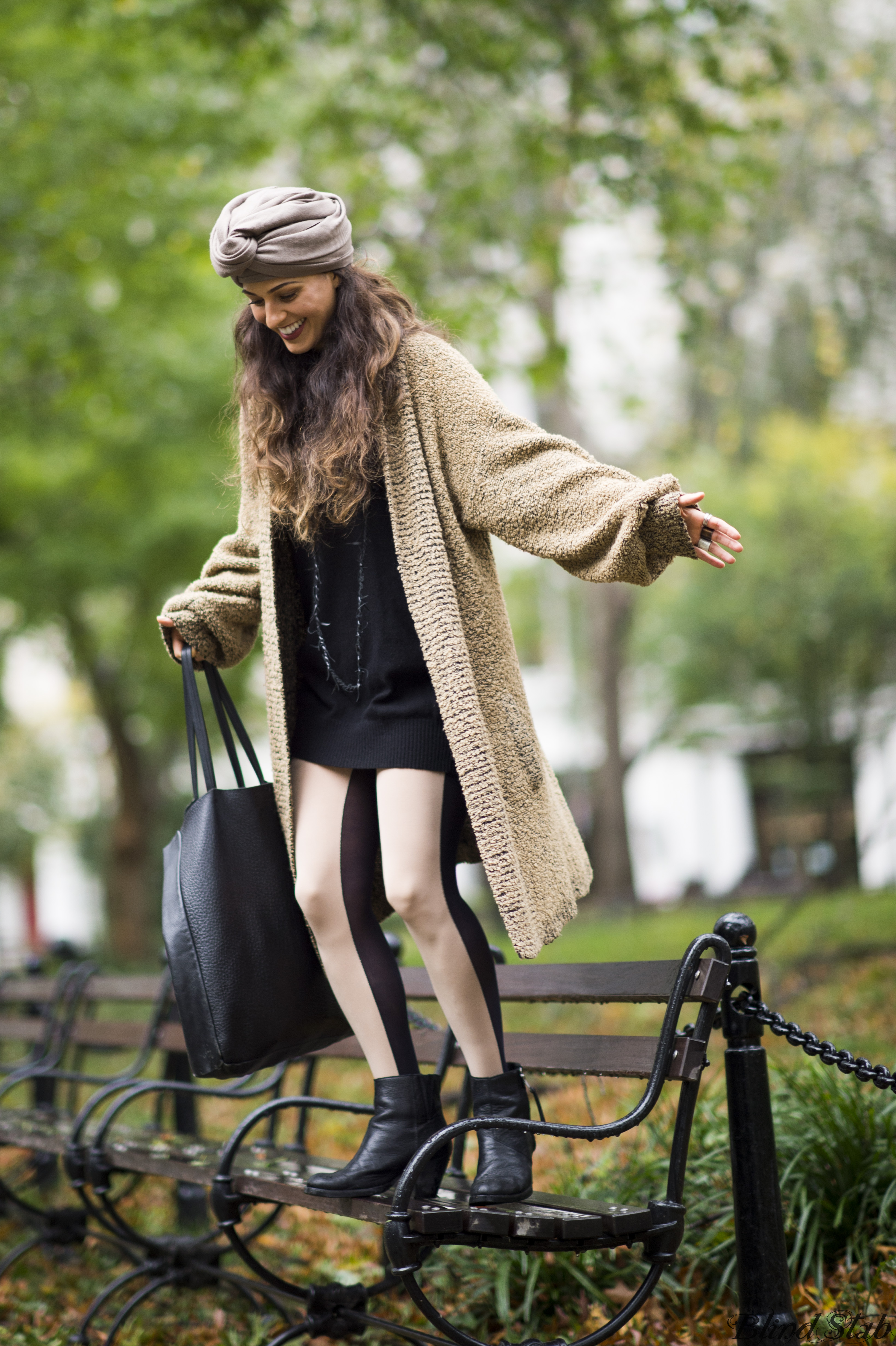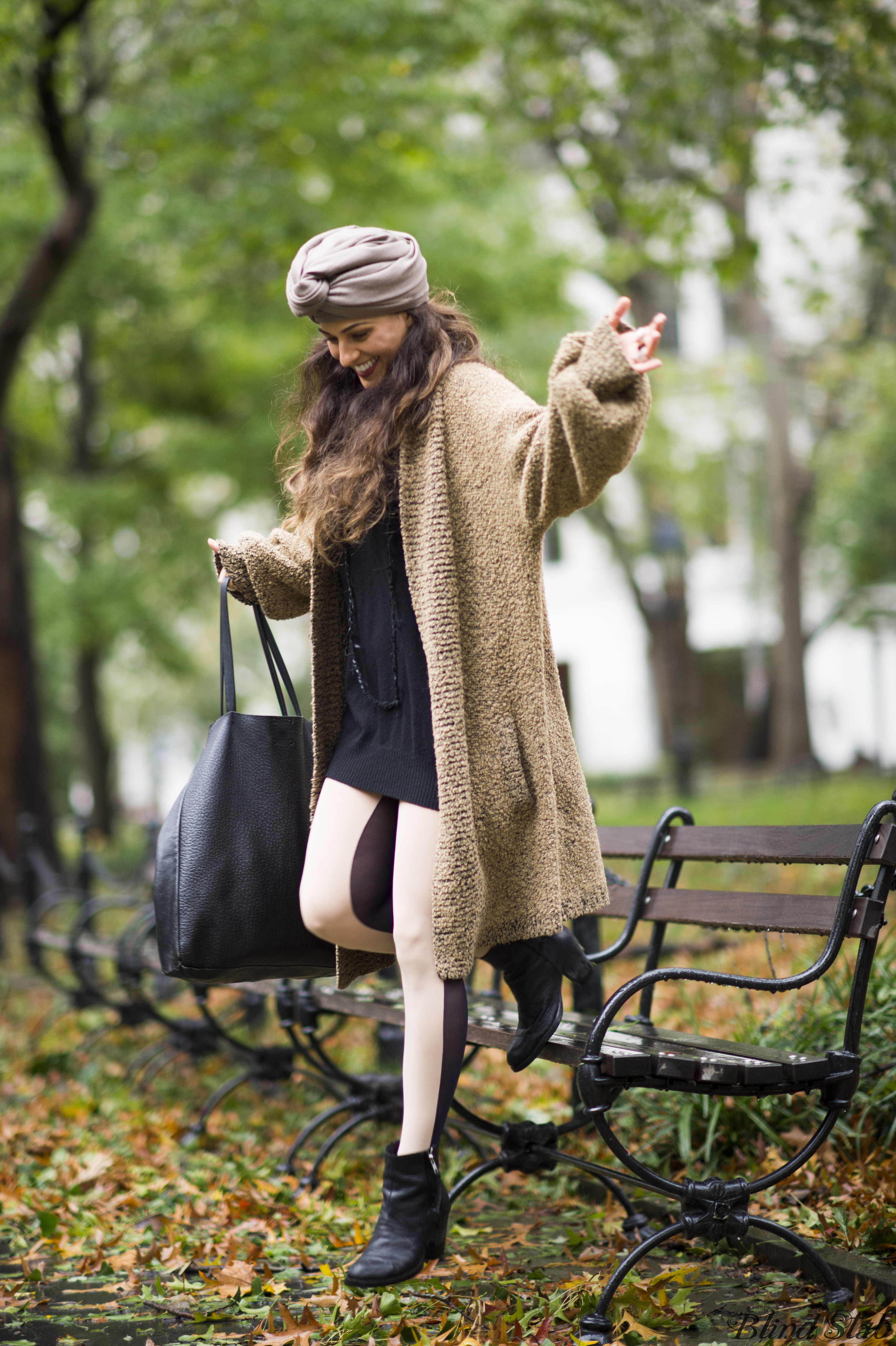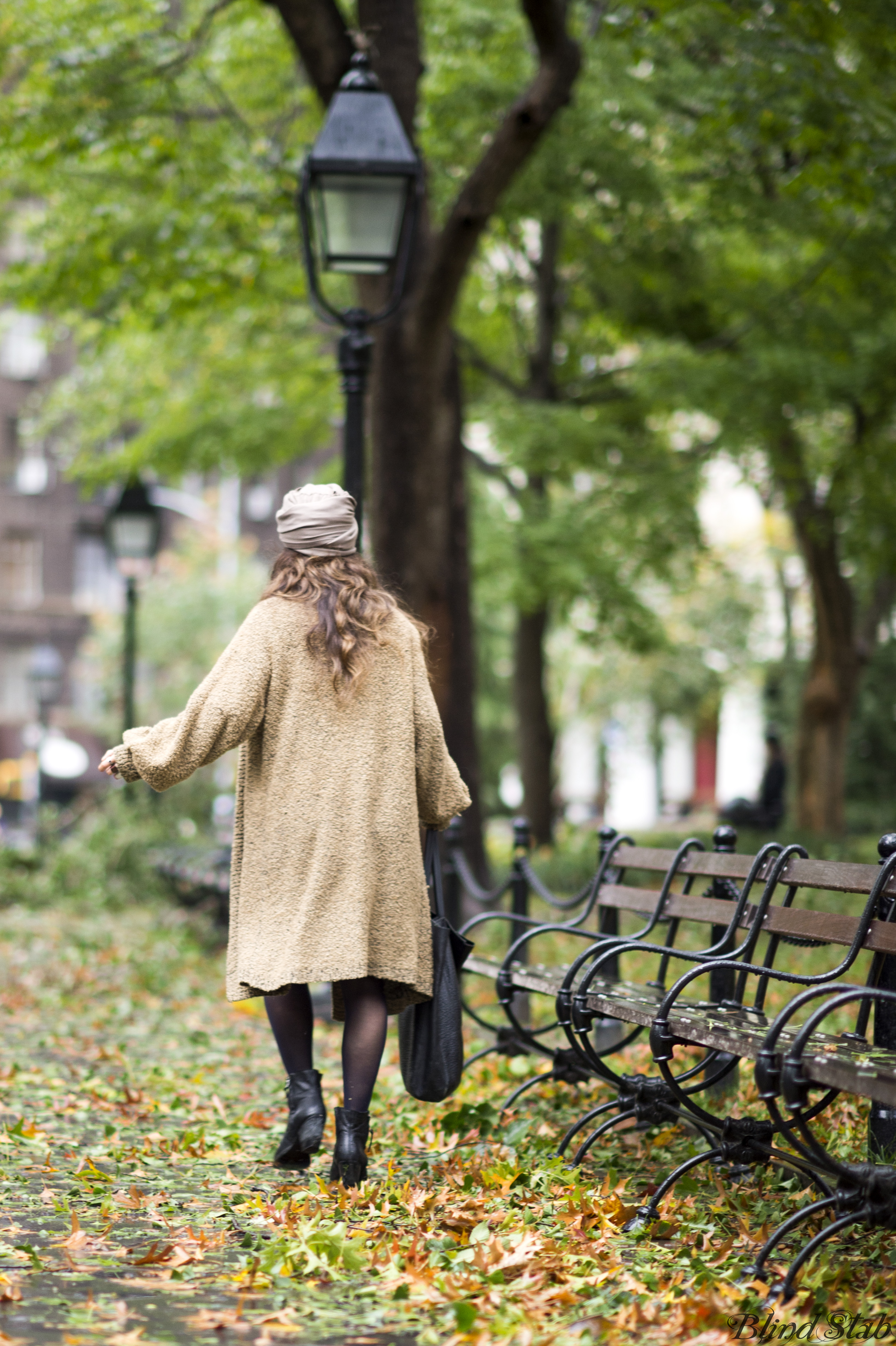 After the squirrels gave us rabies and chased us out of the park, we started to make our way uptown.
Fallen trees tangled around a statue.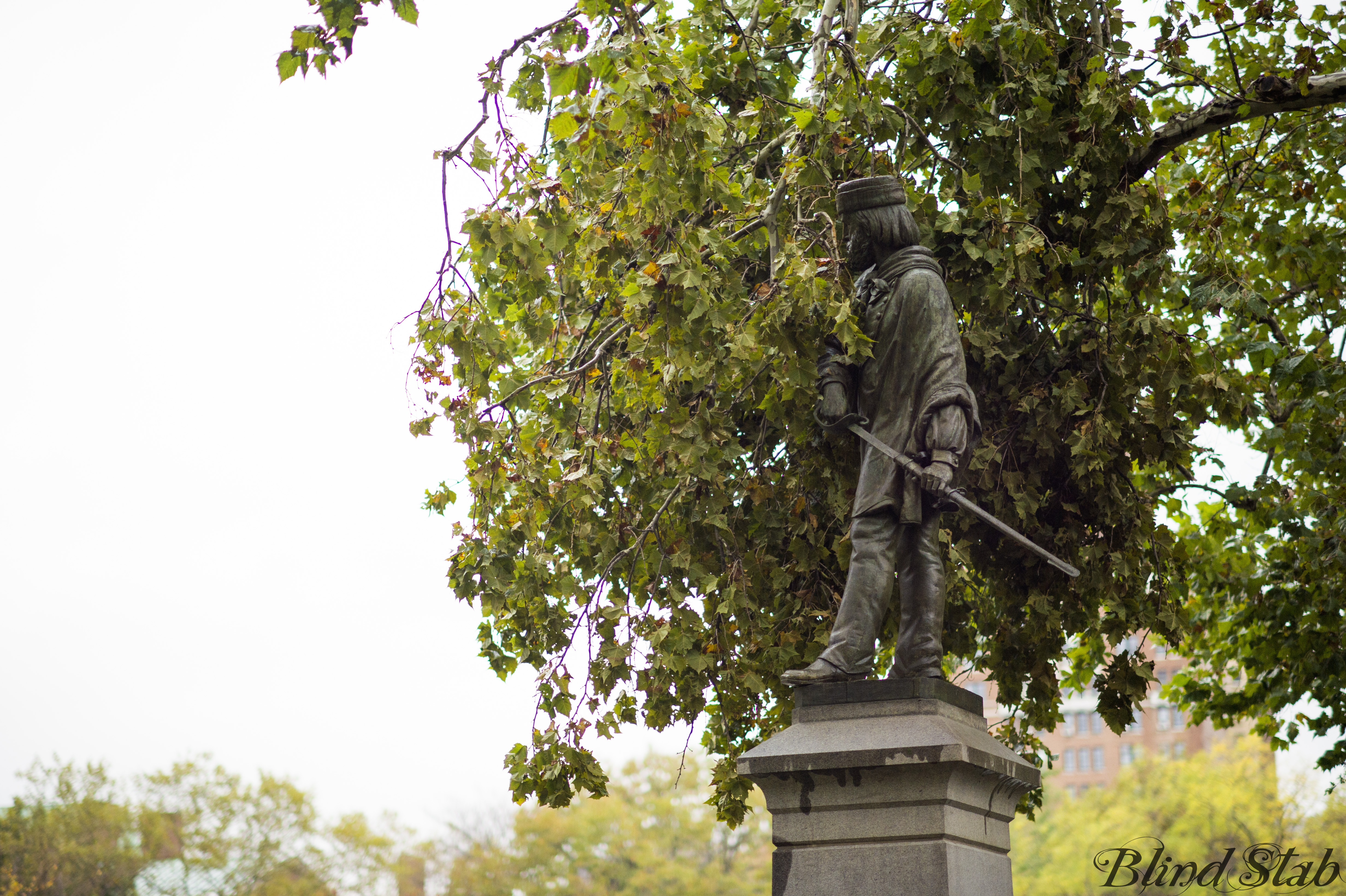 People gathering around ConEd workers trying to get info about when the power would be back on.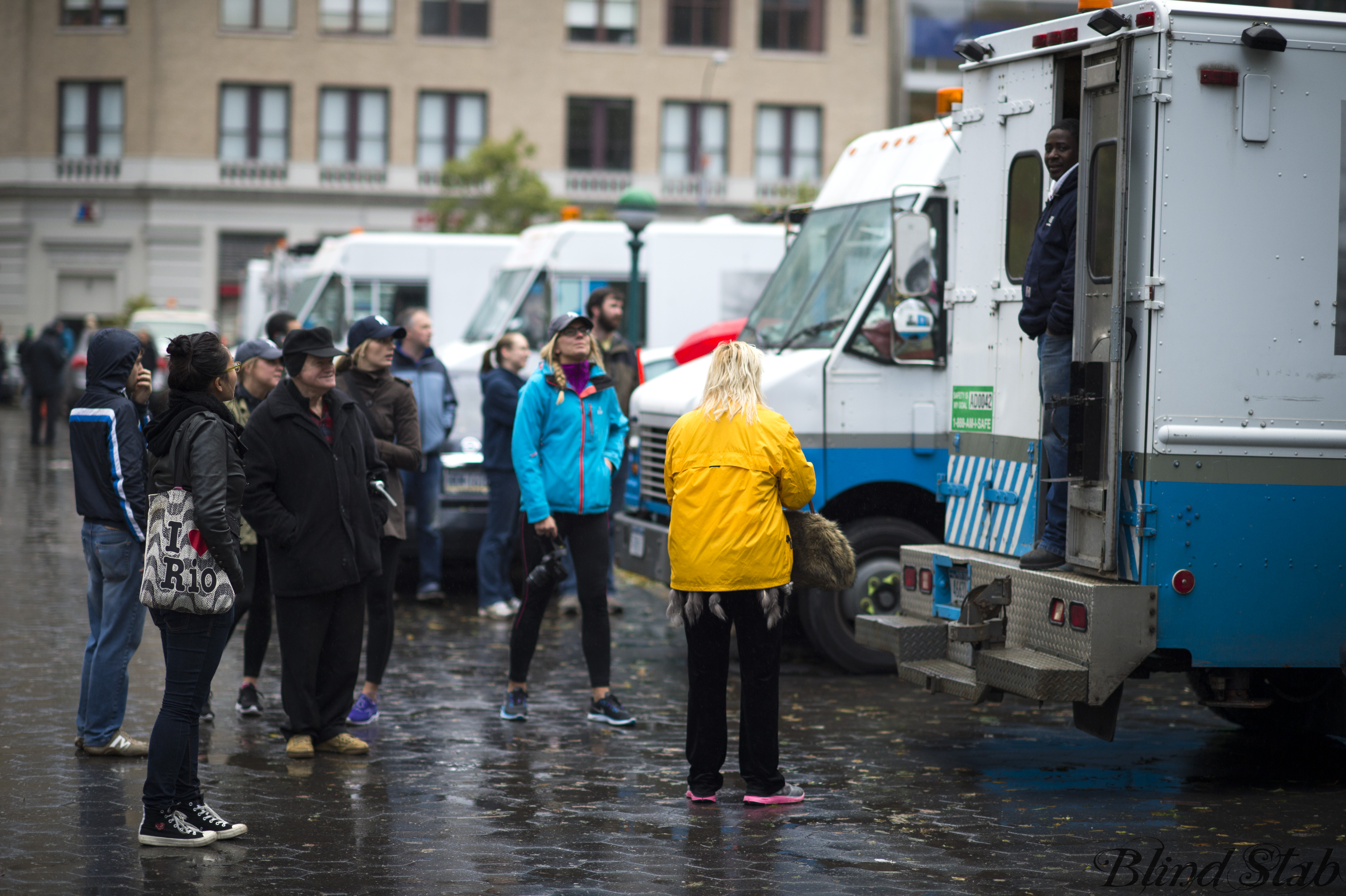 Line outside of a Deli near Union Square that was open because it had a generator.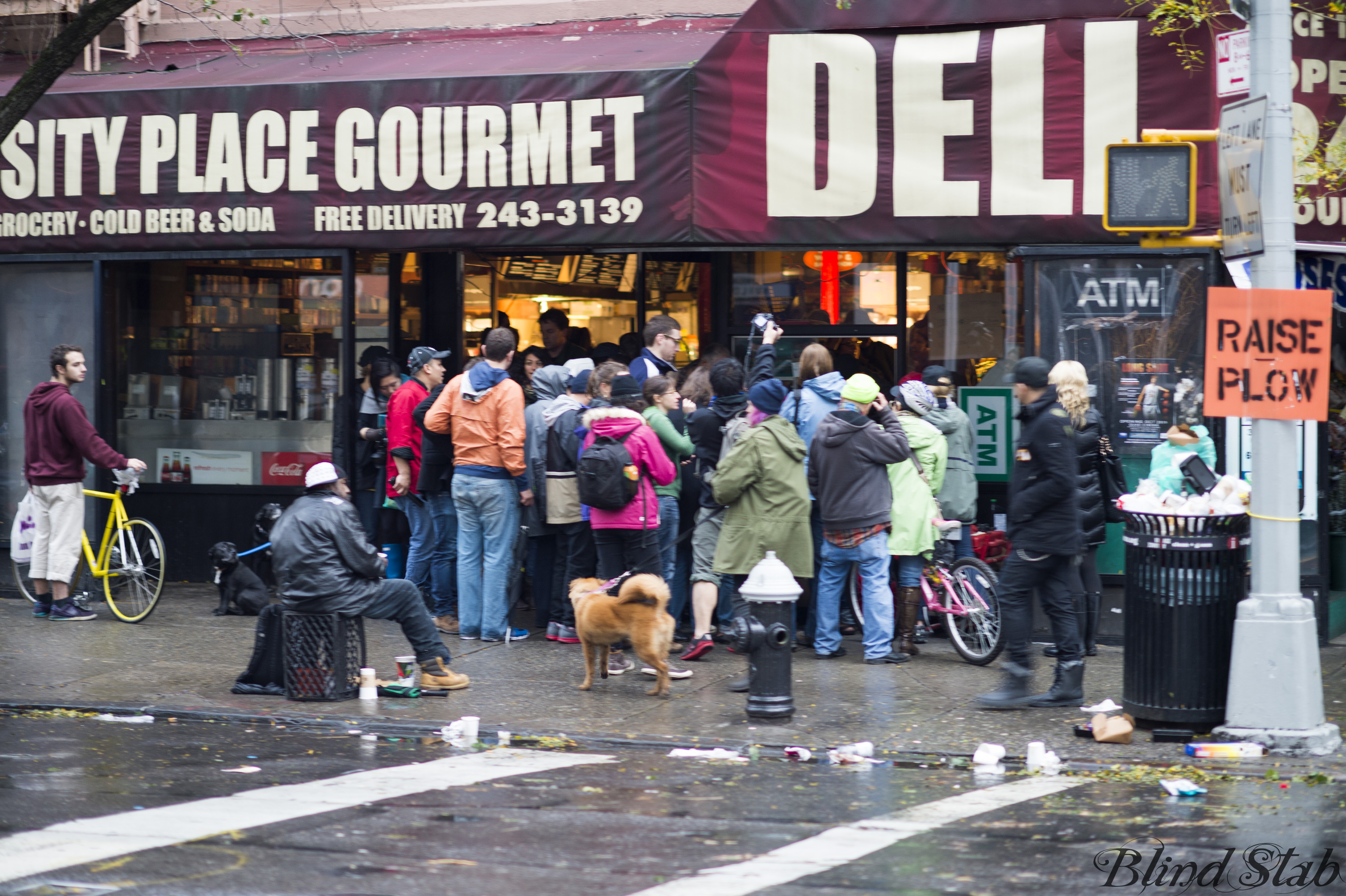 We ended up getting money and later that night found a place to charge our phones (in a taqueria in Brooklyn).
To all my friends and family who offered food, shelter, cars, drinks, and called to make sure I was okay, I love you so much. Thank you.
***Friday 7pm – Just got news that the power is back on in lower Manhattan. I'm excited to go home later tonight.
I CAN'T WAIT TO SAUTÉ FOOD, PLAY RECORDS AND TAKE A HOT SHOWER AT THE SAME TIME!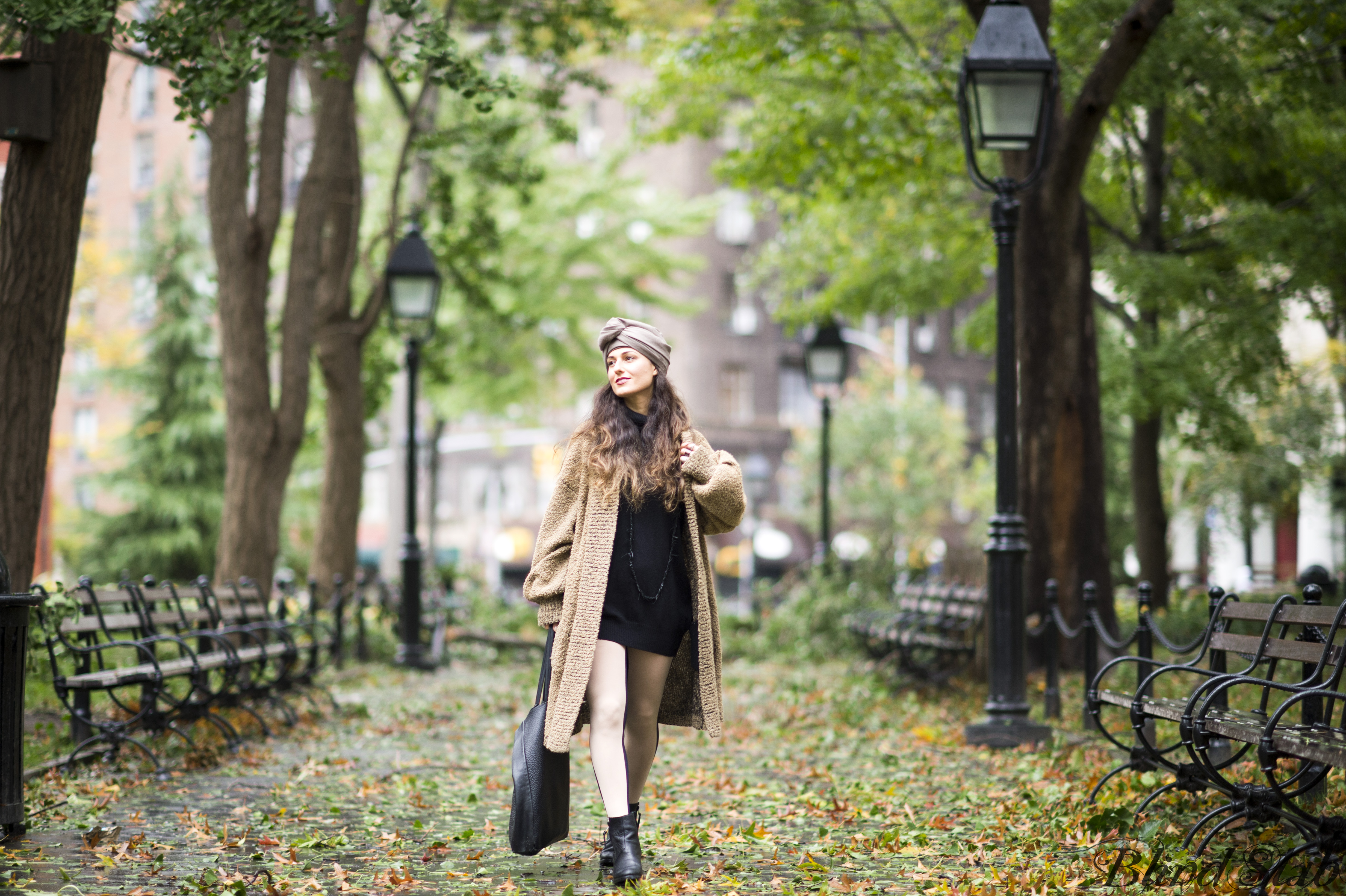 Wish us luck.
LATER DUDES XX-DANA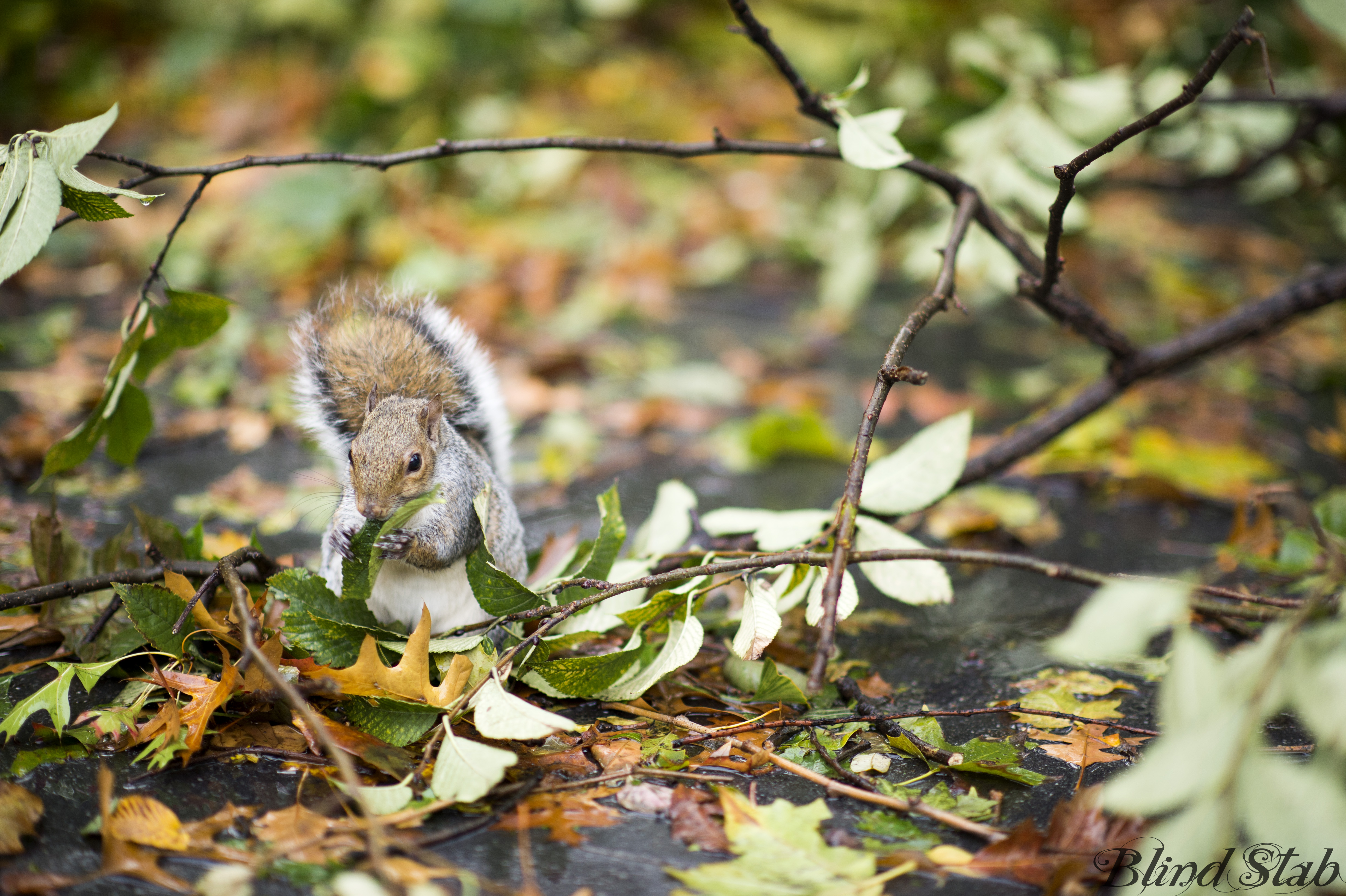 Wearing
Lipstick MAC Retro / Turban : Pashmina from Chinatown / Sweater and Dress : Vintage / Two-Toned Tights : eBay / Leather Necklace : Ann Demeulemeester / Purse : Etsy / Ankle Boots : Steve Madden
Photography : Adam Katz Sinding
________________________________________
Follow Hotpants