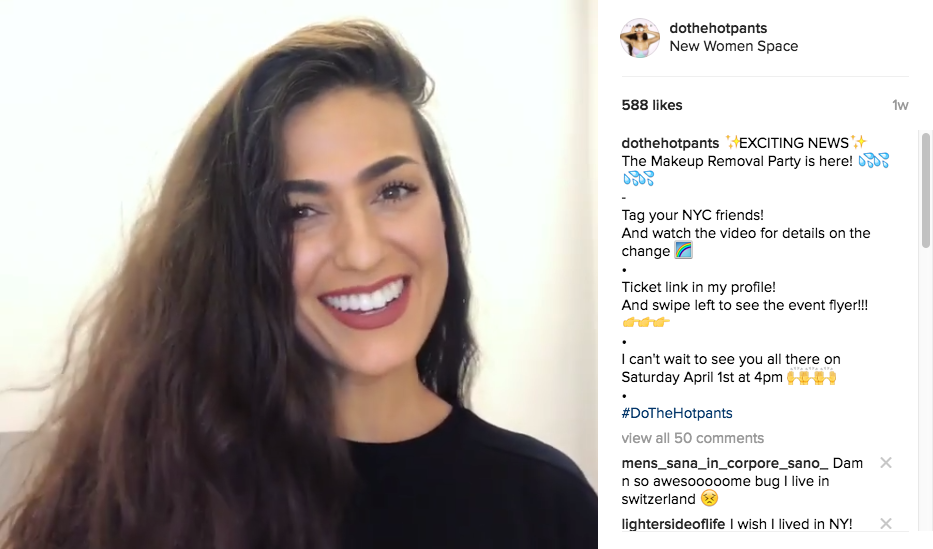 For those of you who don't know, I'm throwing a party tomorrow in Brooklyn!!!
Get your tickets here to The Makeup Removal Party!
But what you might not know is that the party was original called The No Makeup Party. Initially, I was going to have people show up without makeup and network, workshop, and be present, all bare faced.
But after a lot of careful thought, I realized how unsafe that might be to a lot of women.
I know I would be scared to take the subway, travel to a party without wearing makeup, then walk into a room full of strangers without my makeup on! And yet I was expecting other women to do just that.
So I decided to change the party, and I made a little video below, detailing my reasons why! I know the new party is going to be so much better, so much more educational, and so much more empowering.
Press play below!
(link to video if it's not showing up for you – www.instagram.com/p/BR6HcsqDq8L/)
And if you're in town tomorrow, I'd love to see you!
There's still tickets available at NoMakeupParty.eventbrite.com, but you should come anyways just for the cake. It's getting some feminist decorations and I'm so freakin excited about it LOL!
Here's the flyer & info. See you there!
xx-Hotpants