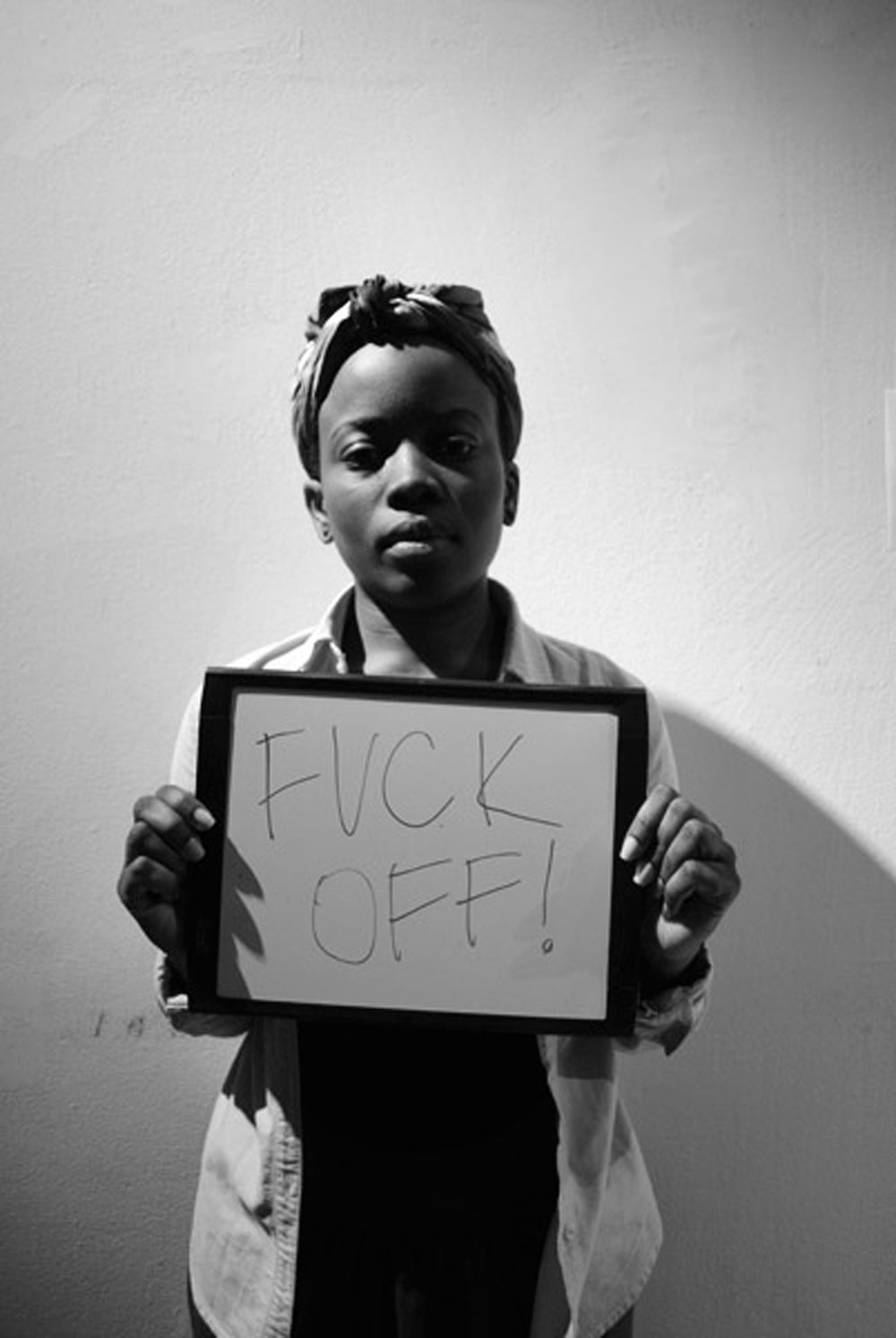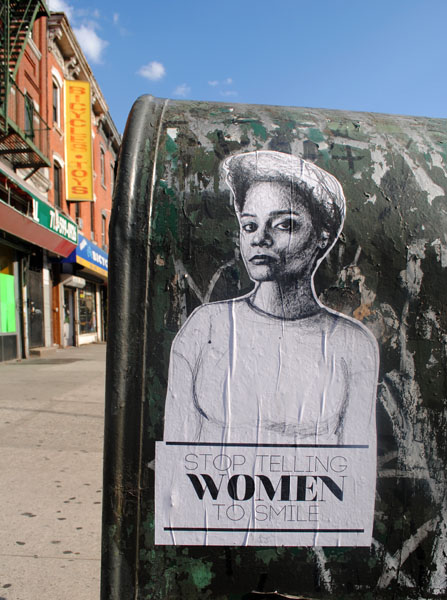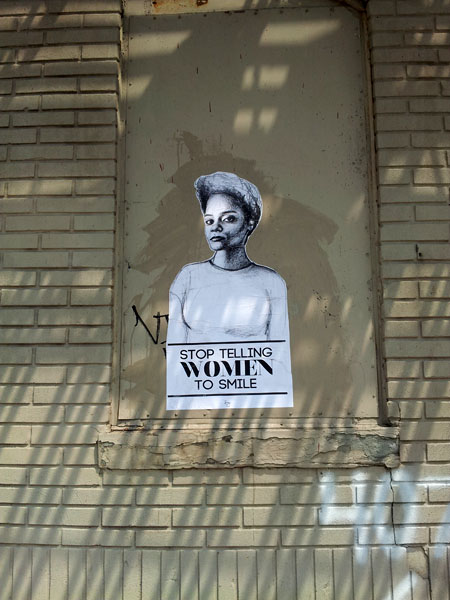 Stop Telling Women to Smile is a public art series, by Brooklyn based artist Tatyana Fazlalizadeh, that addresses gender based street harassment.
Tatyana draws portraits of women who have told their stories of harassment. She then creates posters that speak directly to offenders and pastes them on outdoor walls.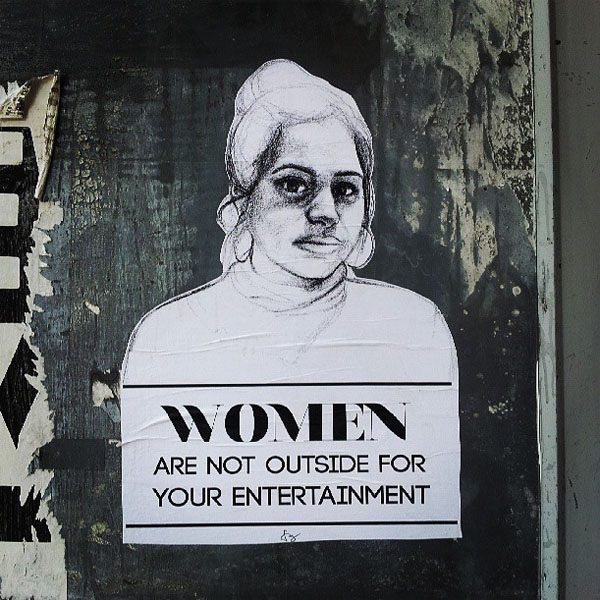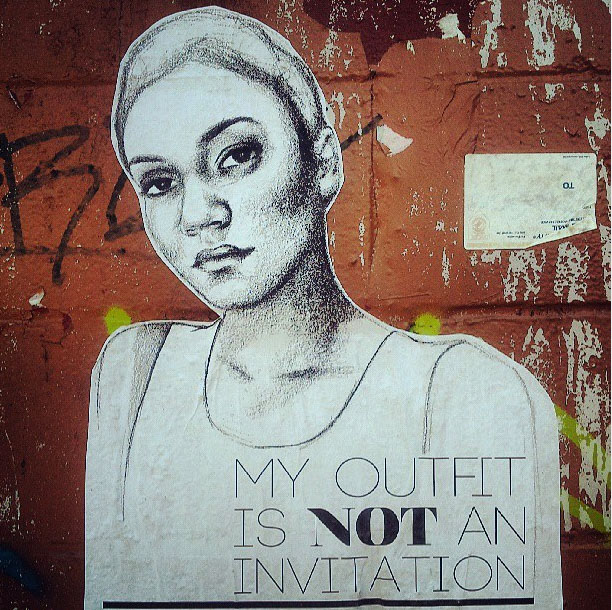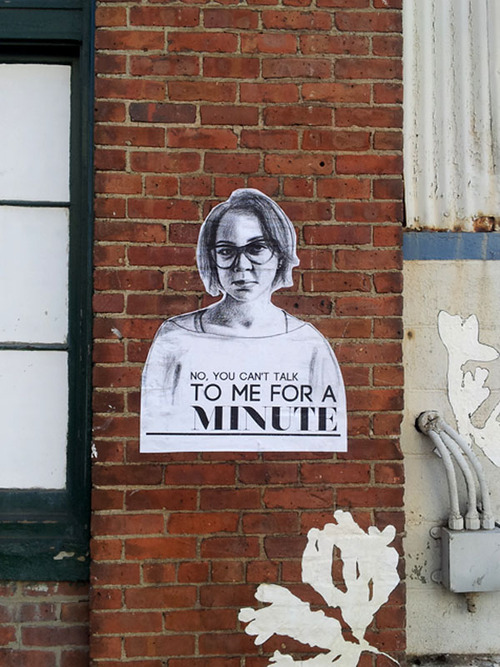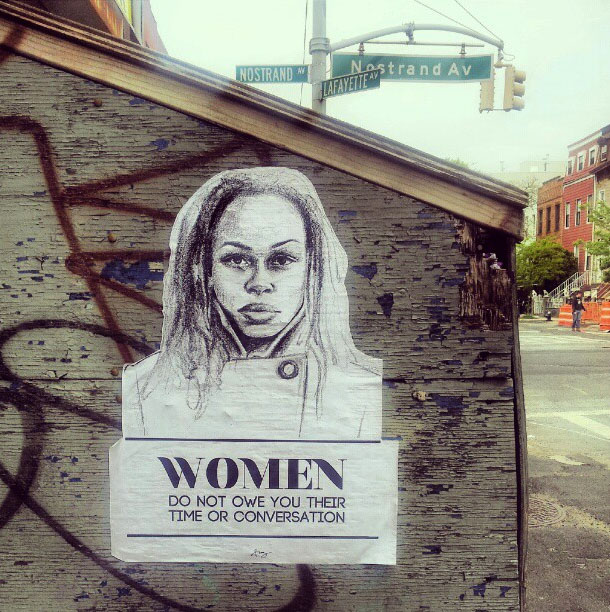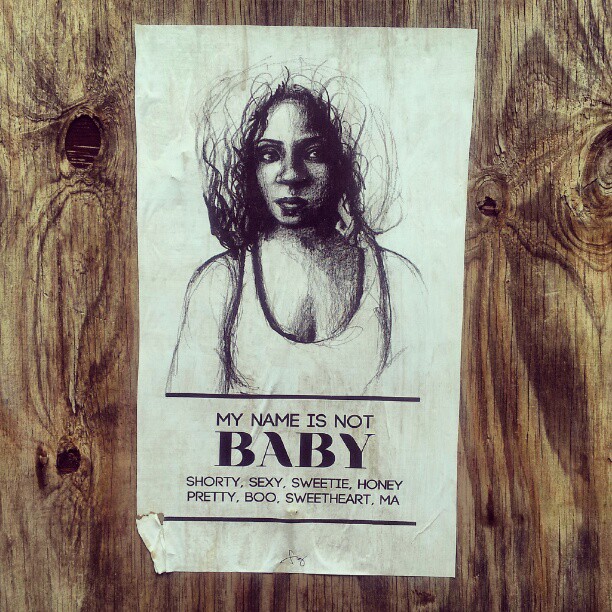 I take catcalling very seriously.
I've gotten myself into a number of yelling matches with men on the street – (obviously not a safe situation, but it's so difficult for me to let a man get away with saying something offensive and inappropriate).
It is not ok.
It makes me feel self-conscious. My face gets hot and I get embarrassed and ashamed. Even though I haven't done anything wrong….
I didn't ask for it. I don't want it.
Below photos are from the artist's opening reception in Brooklyn on 4/12/13 and an Artist Talk in Chicago on 5/23/13.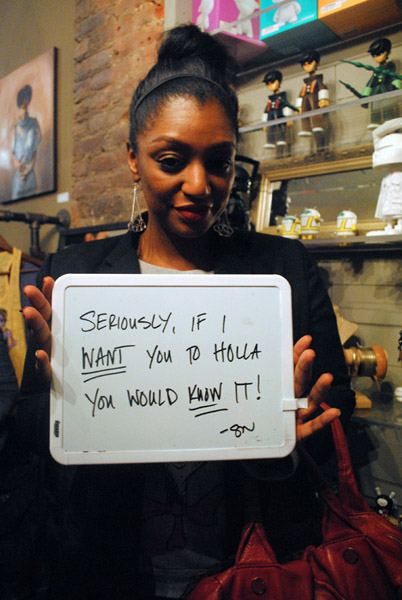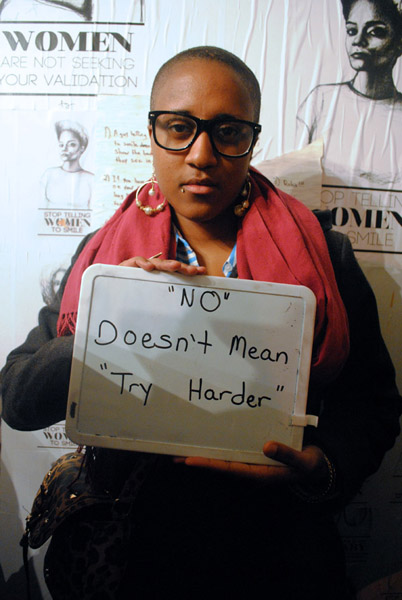 This one hits home the most for me. Because I do the same exact same thing. Sometimes there's not even any music playing, I just don't want men to feel like I can hear their catcalls. It lets me keep a tiny bit of dignity. It makes me feel like I've won….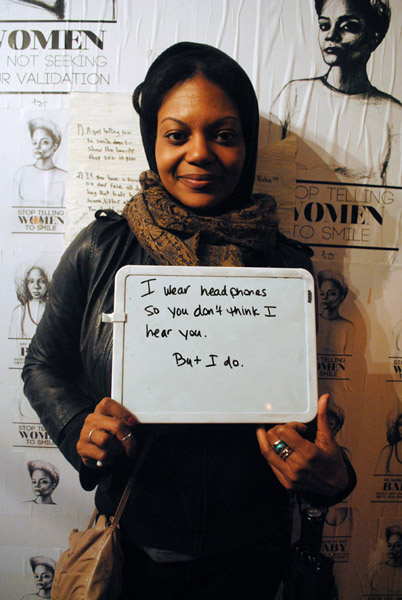 I felt so inspired that I made one for the old man who sits on my block and hollers at every woman who walks by.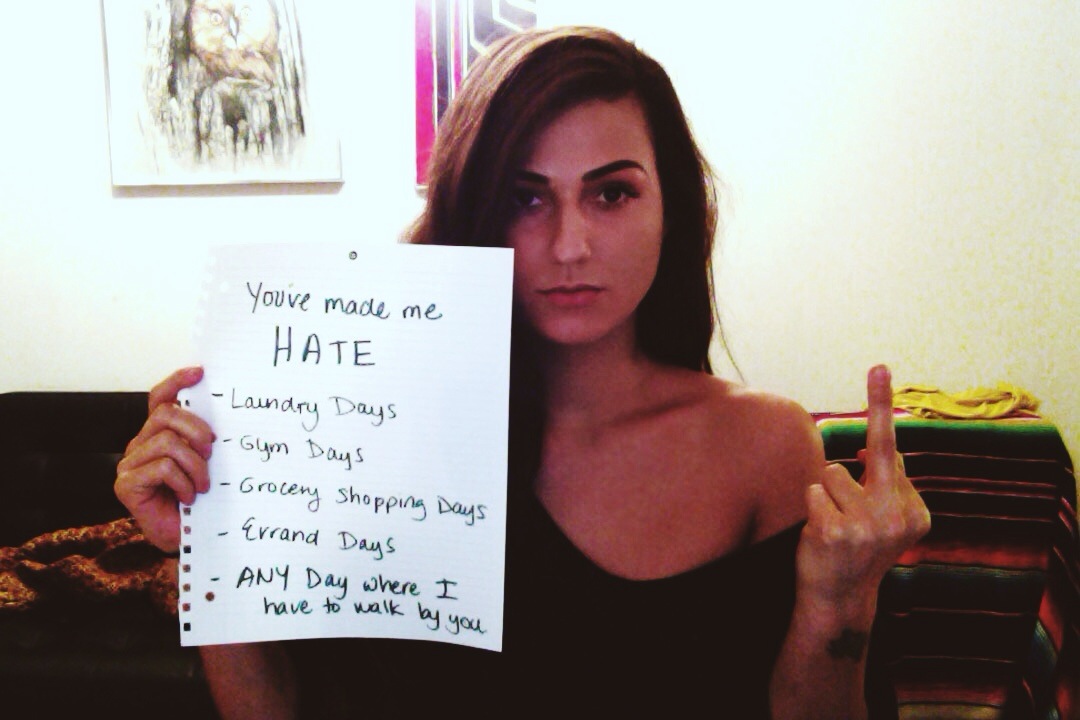 LATER DUDES,
XX-HOTPANTS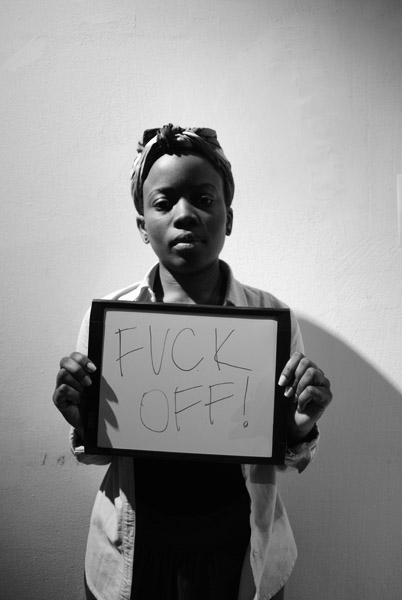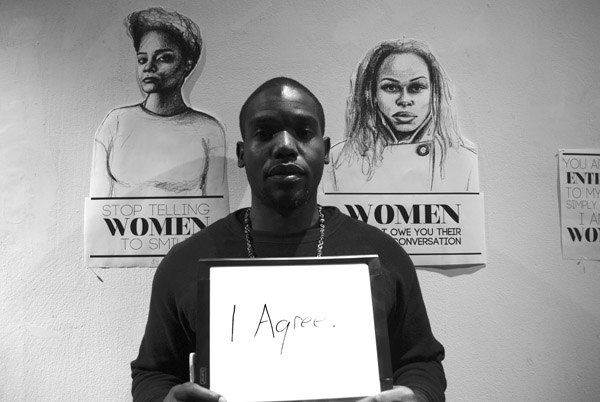 Follow Hotpants
INSTAGRAM / TWITTER / BLOGLOVIN / FACEBOOK