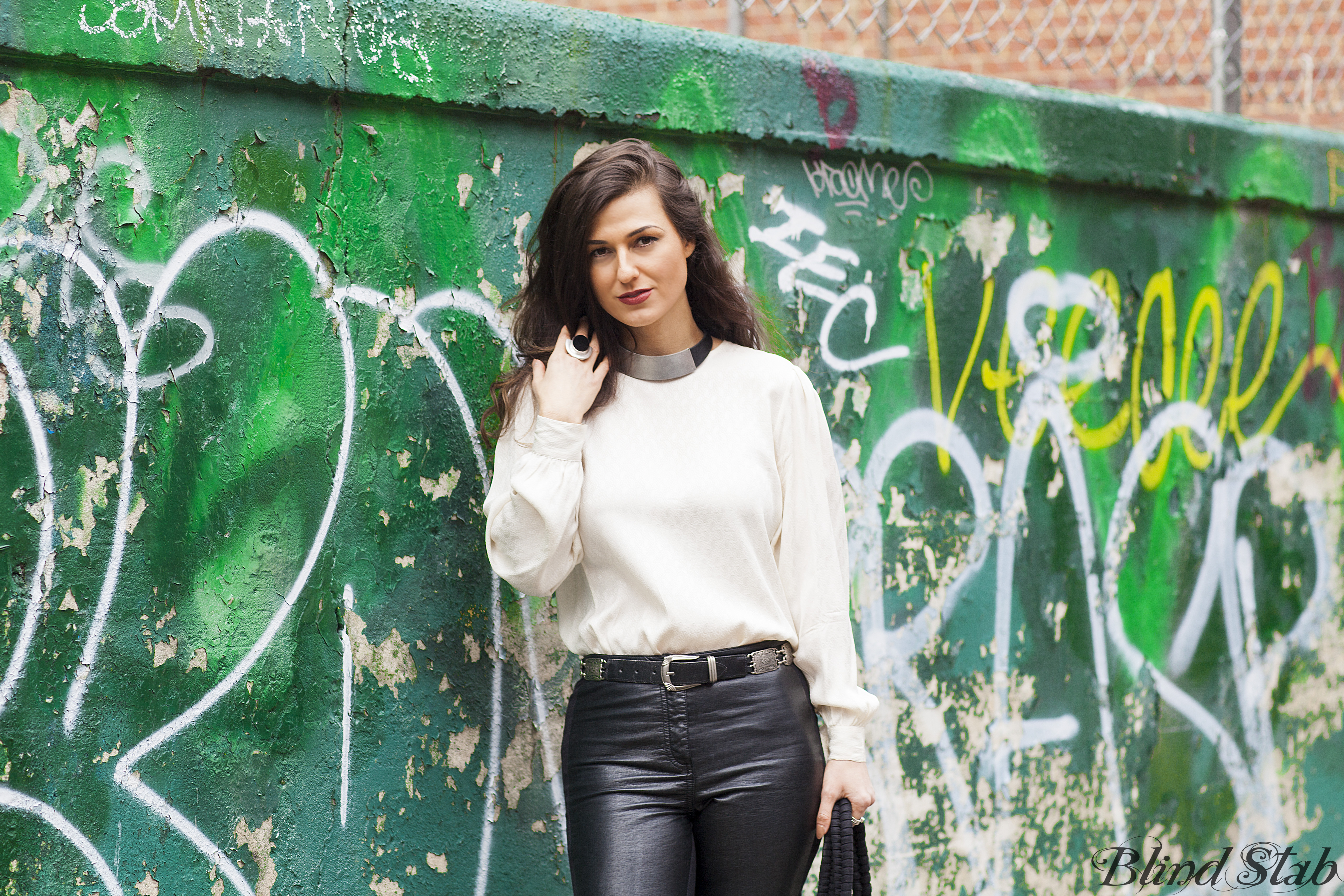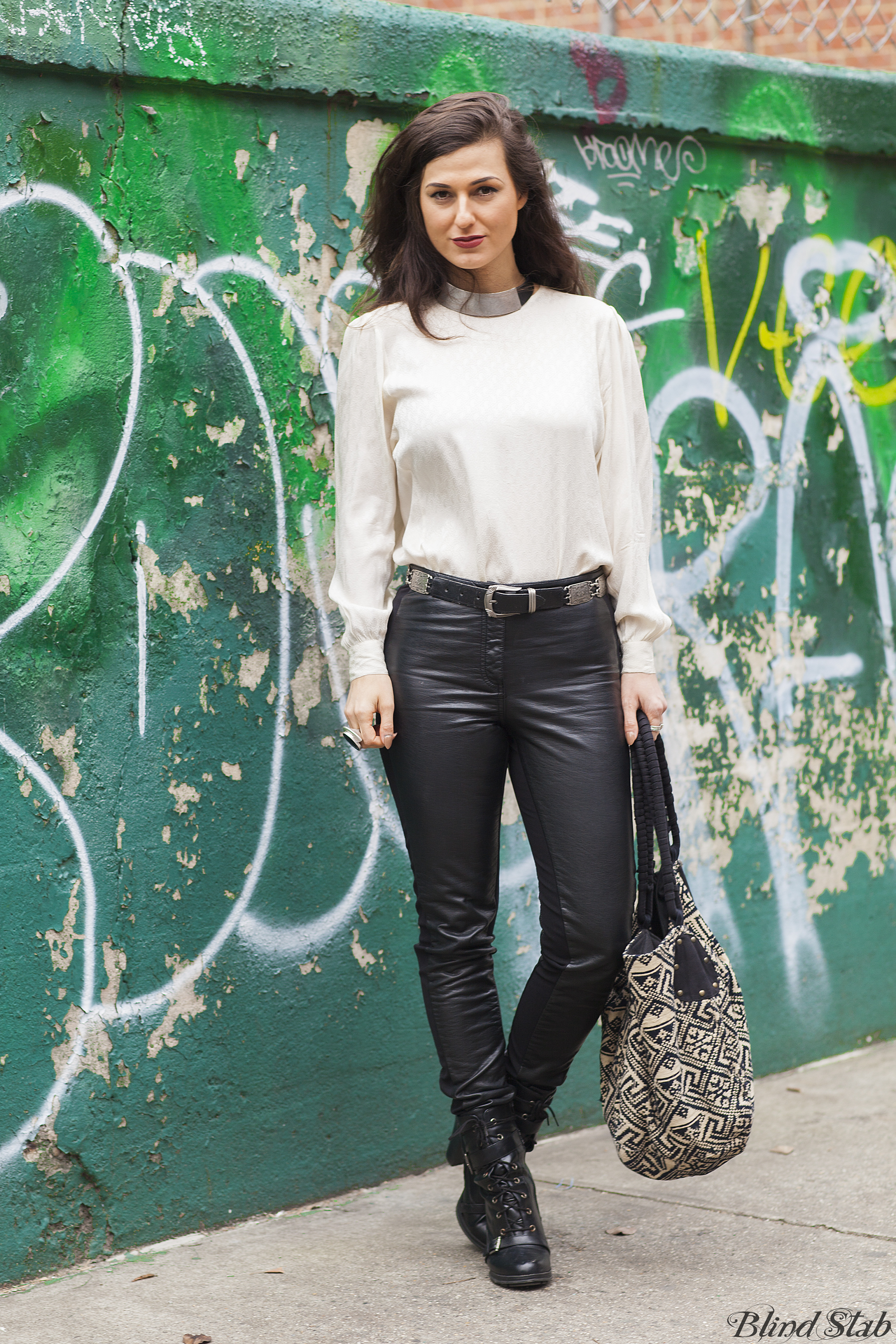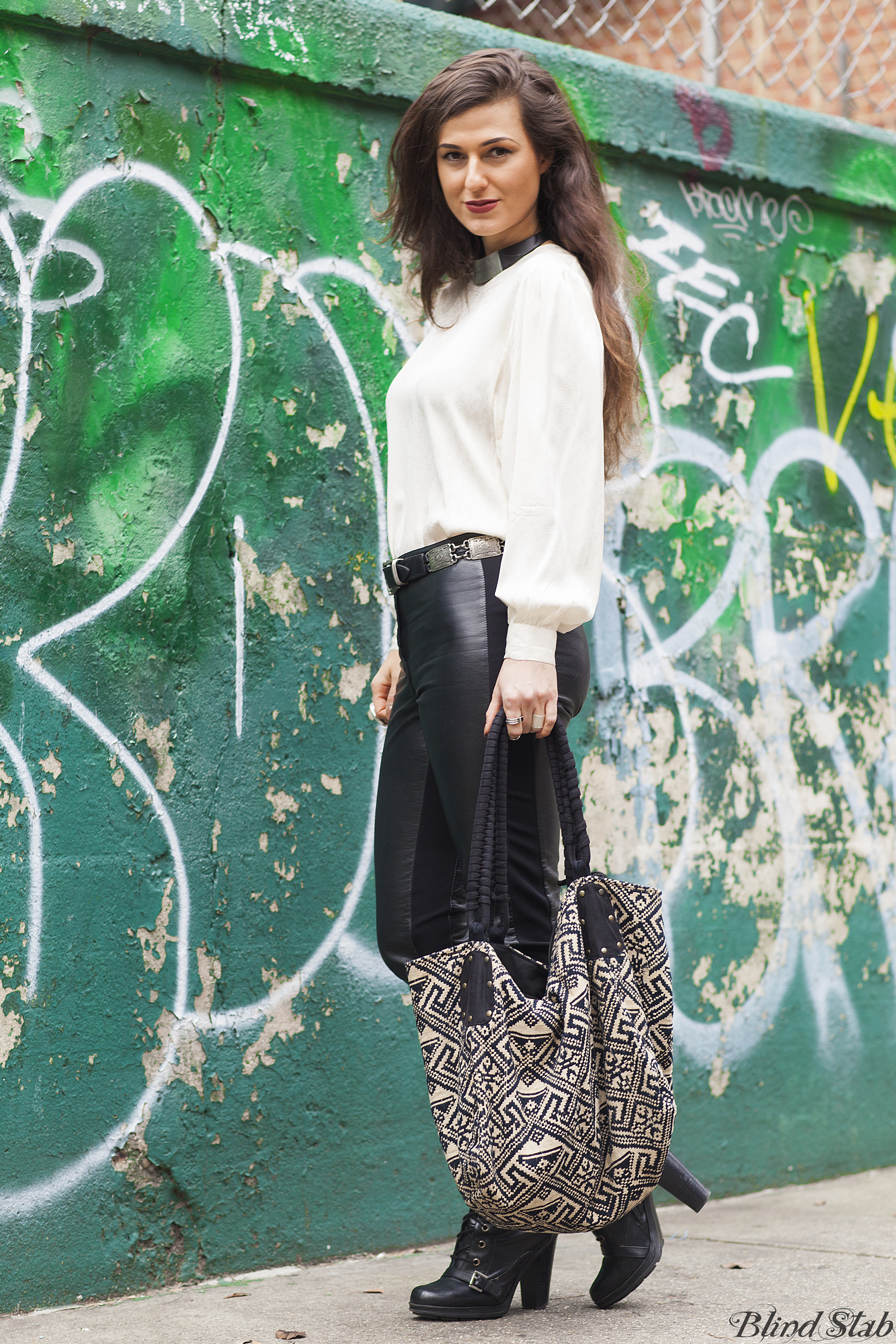 I'll be honest…
My entire outfit has about as much leather as a Stella McCartney catwalk.
Or as much leather as there is inside an H&M store…because that's where I got 'em.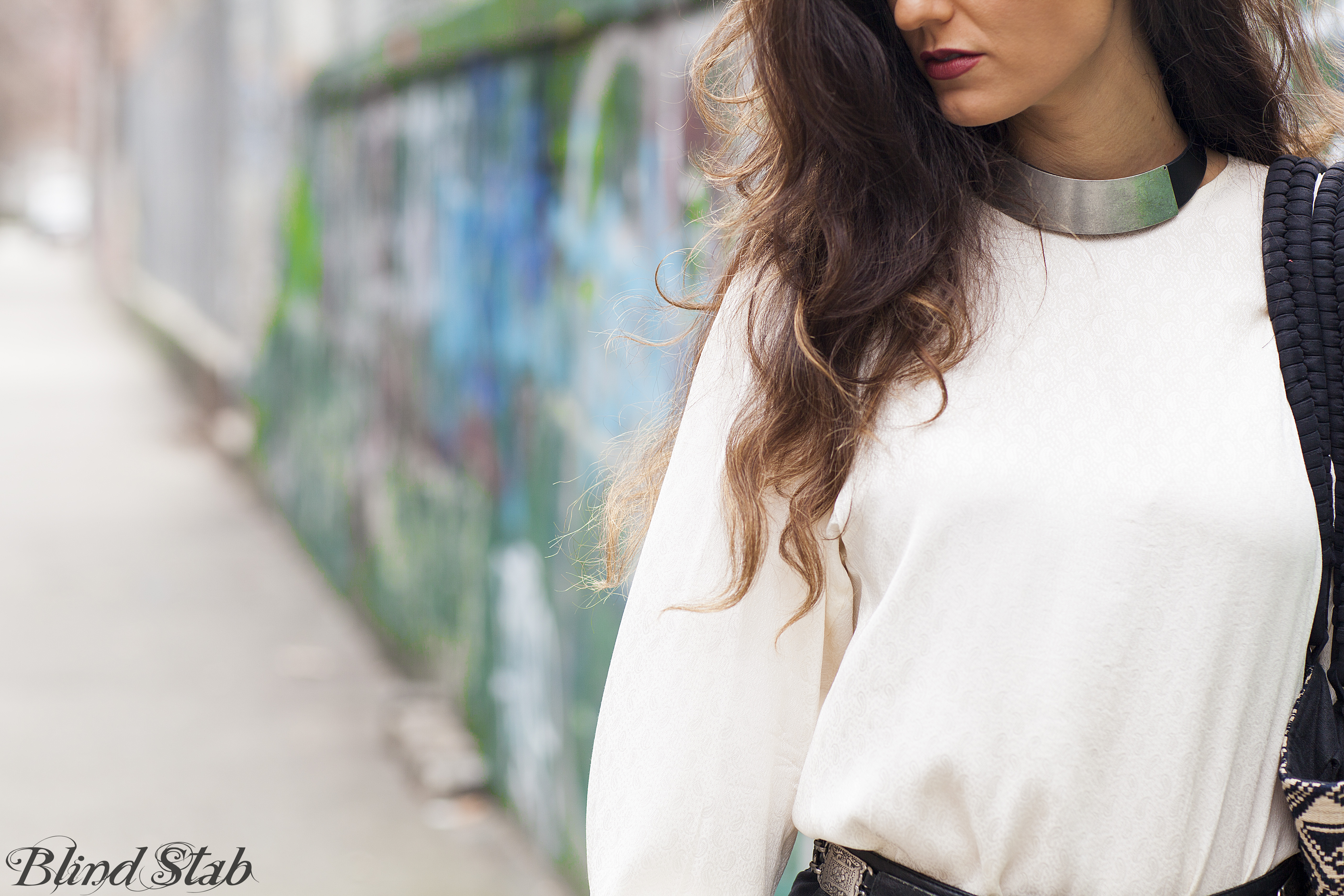 If by now you haven't got my HILARIOUS joke that these pants are pleather, please leave my site, never to return again.
I am obviously too funny for you.
When I visited London, I got my hands on a pair of Lily Lulu Fashion pleature trousers. I loved them so much I wore them to death. They're great for every occassion and every season but my pair have seen better days so it was time for a new pair.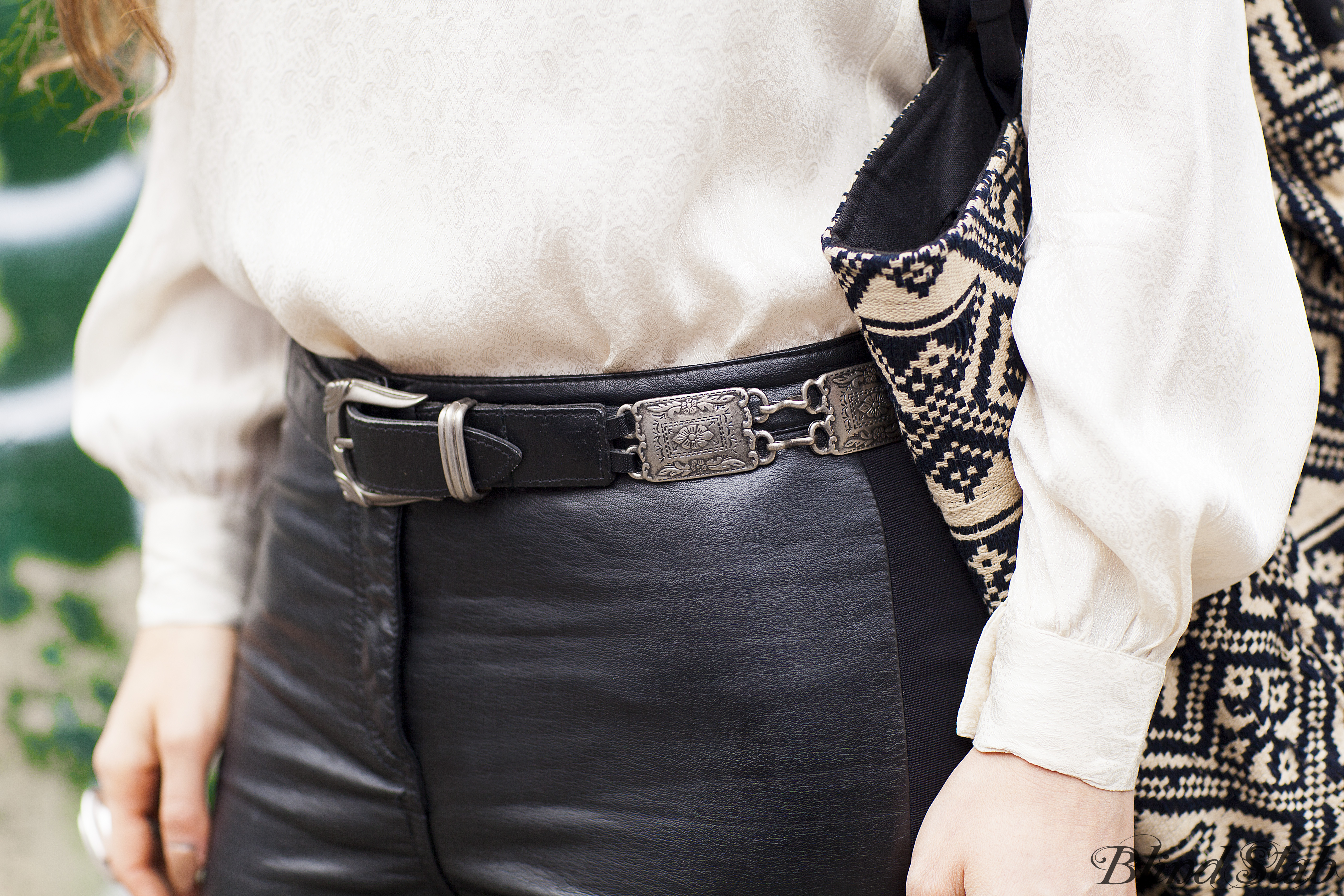 Speaking of pleather…
I don't care how crappy these shoes look. They are my winter LIFE SAVERS!
I've had them for 3 years and they are my longest lasting boots by FAR.
I've waded through slush, snow, salt, and the general disgustingness that IS New York City in the Winter, and these babies have held up better than any leather boots I've owned.
And they were $30.
FOR. THE. WIN.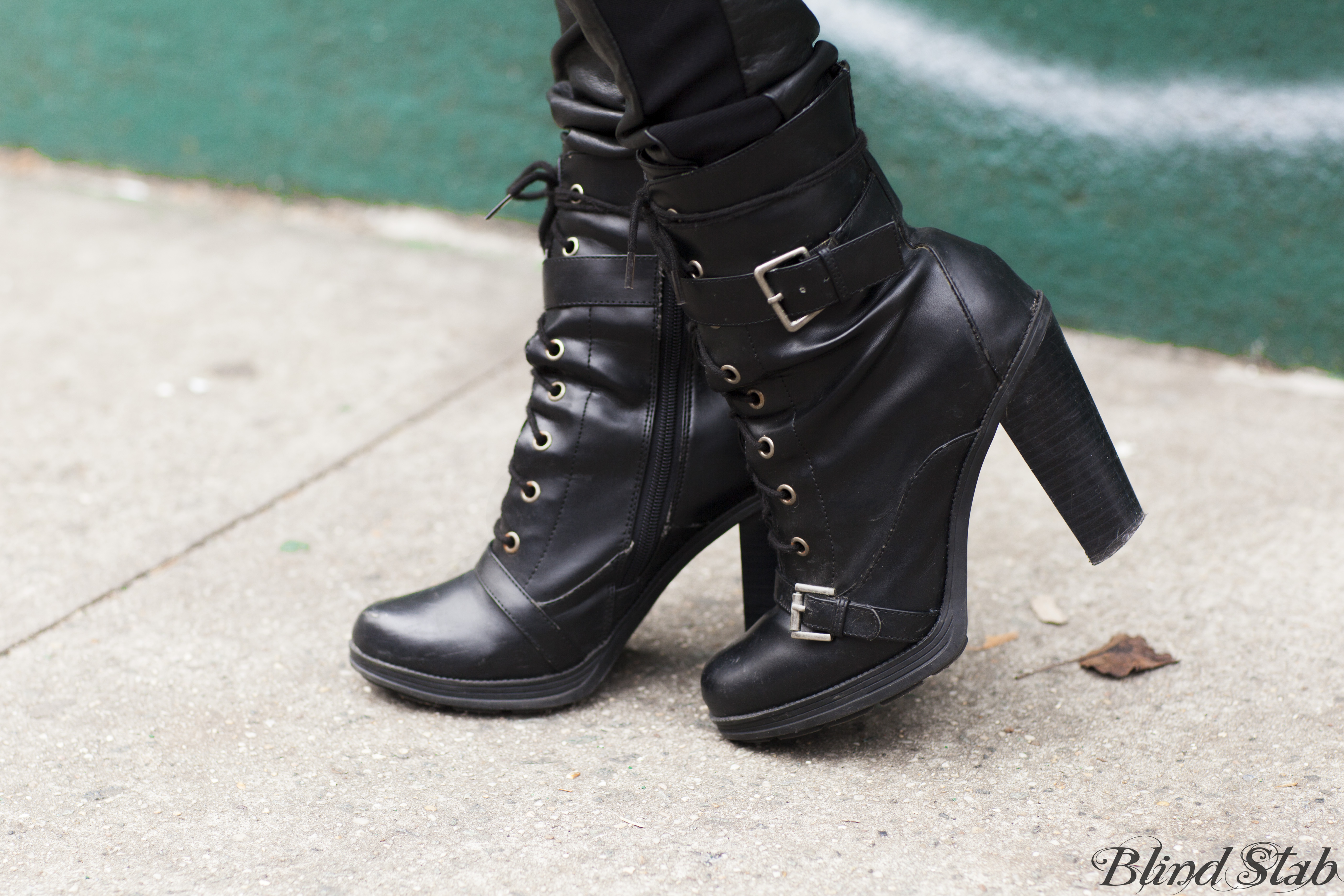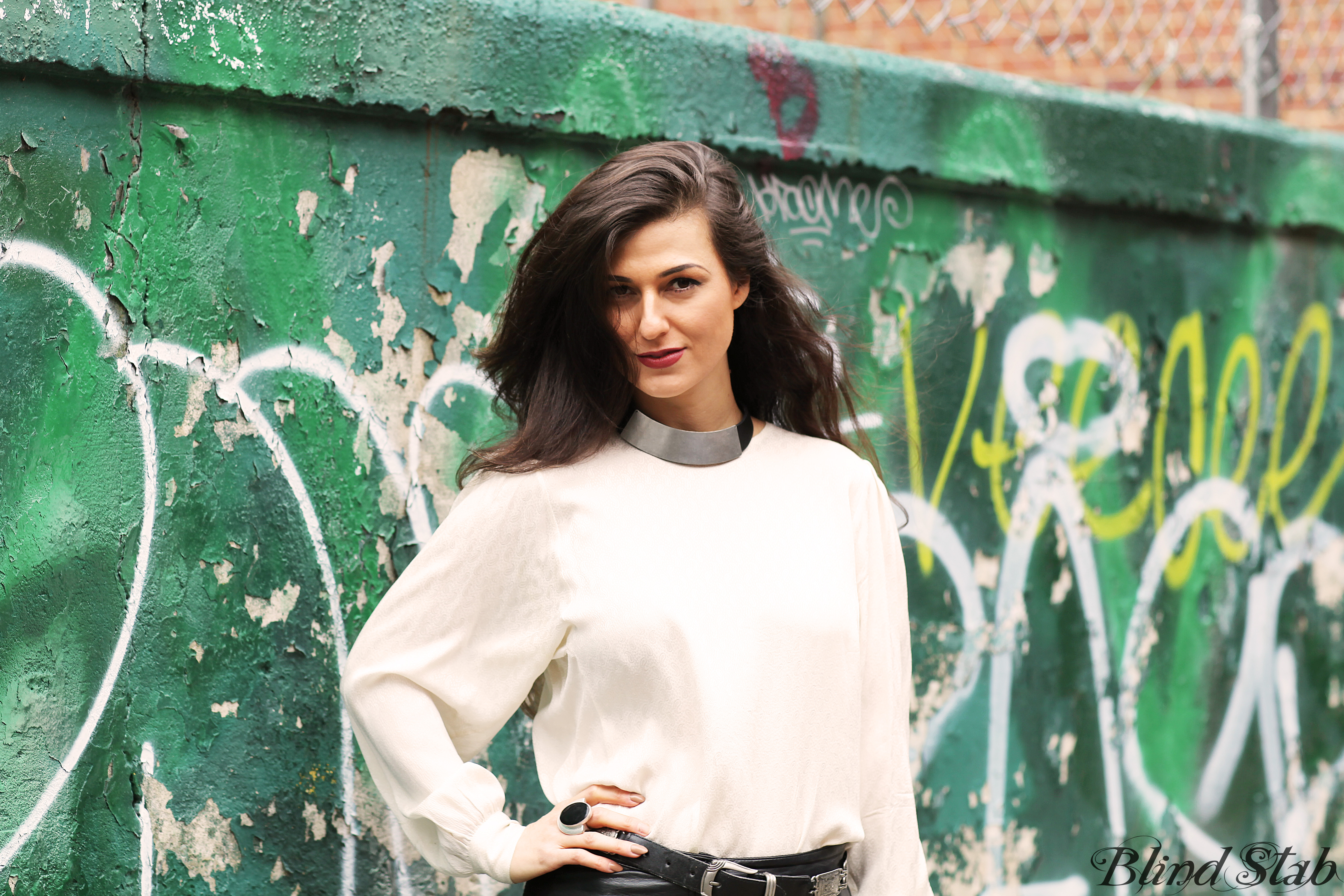 My friend Gemma Lopez took these photos after an incredible brunch at Vin et Fleurs in Soho. It's seriously one of my favorite restaurants, and Gemma is one of my favorite people.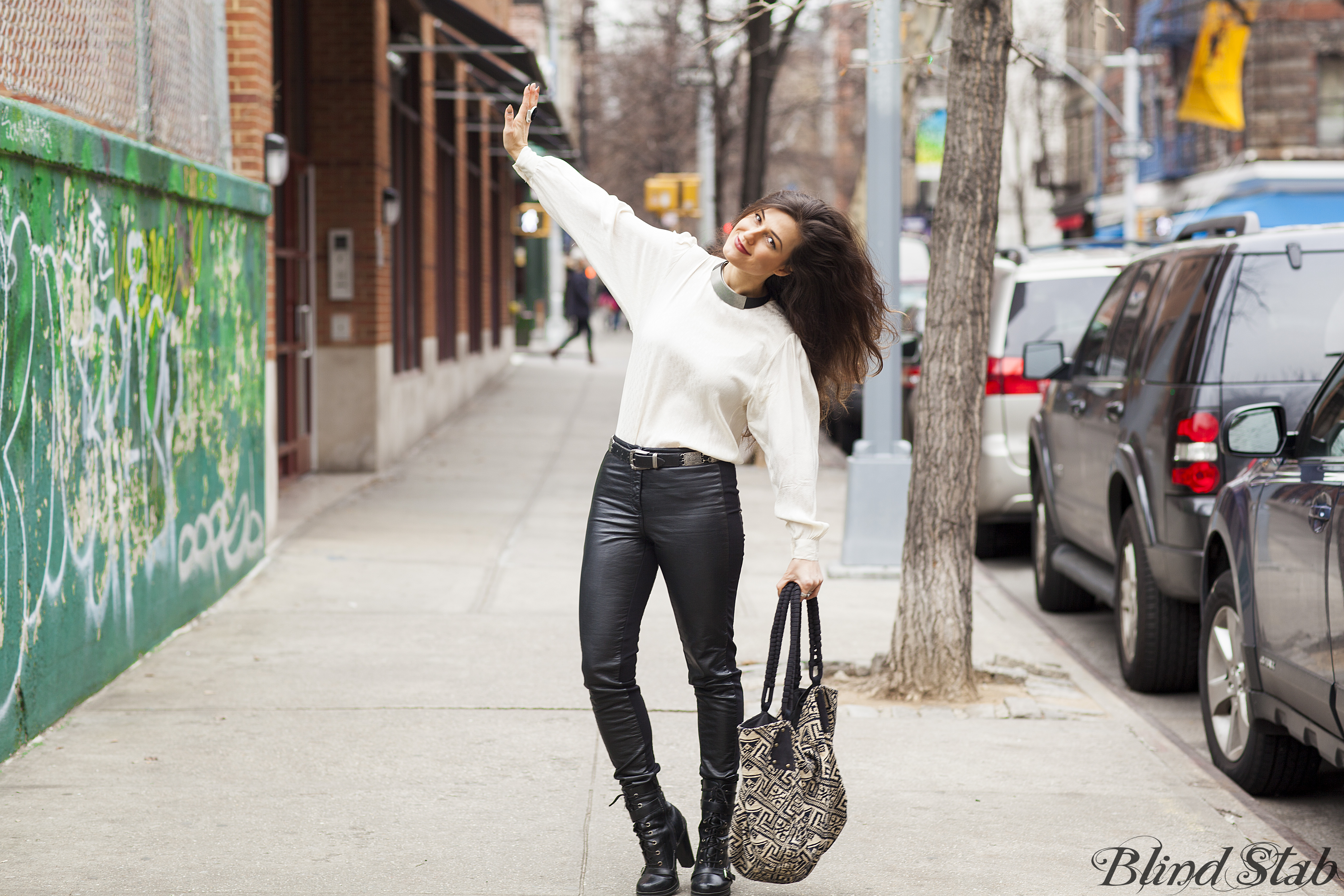 Around the time I first started Blind Stab, I posted a beautiful photo of Gemma here.
Wow…I can't believe I've been blogging this long!!!
I never stick with ANYTHING this long!
Who am I?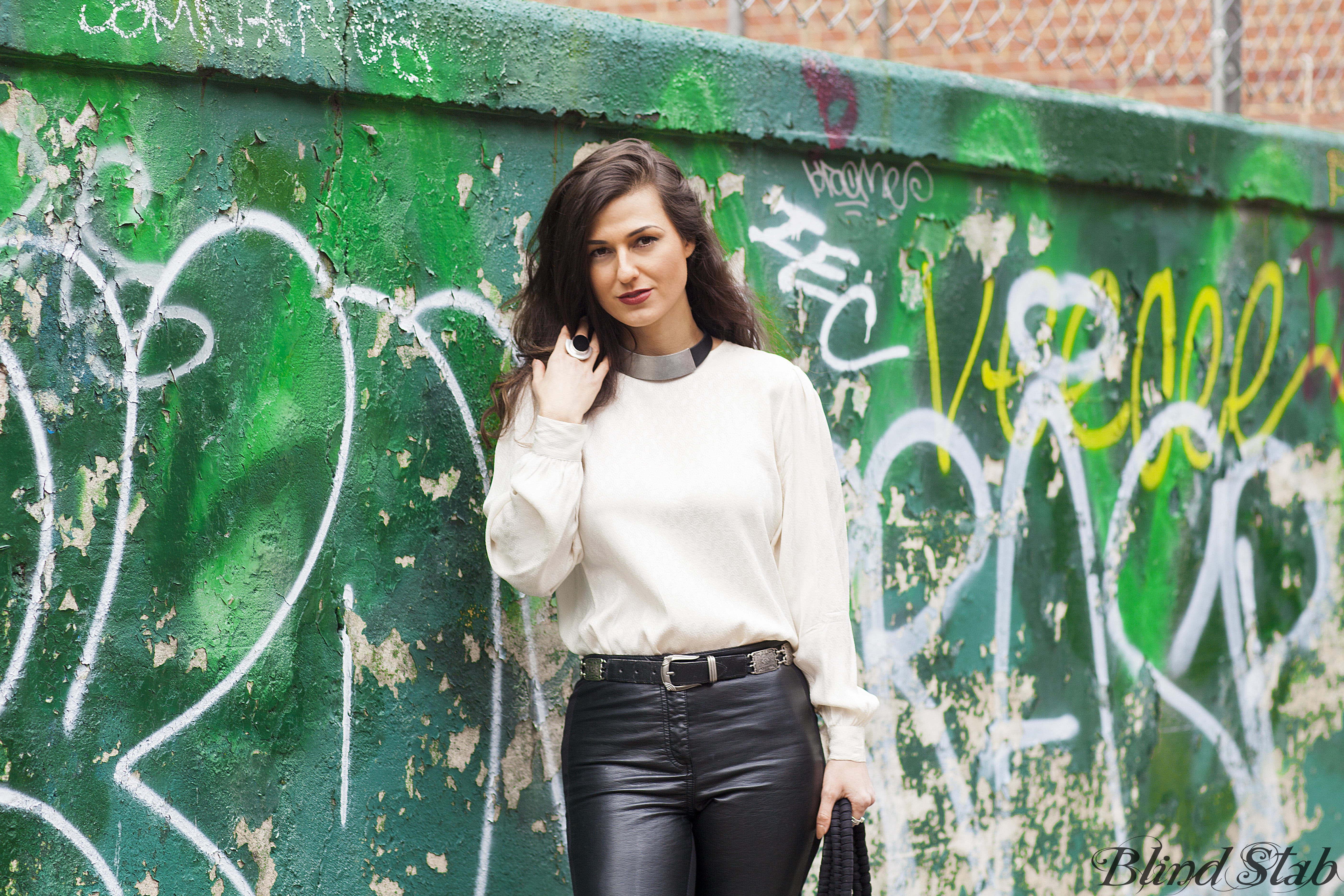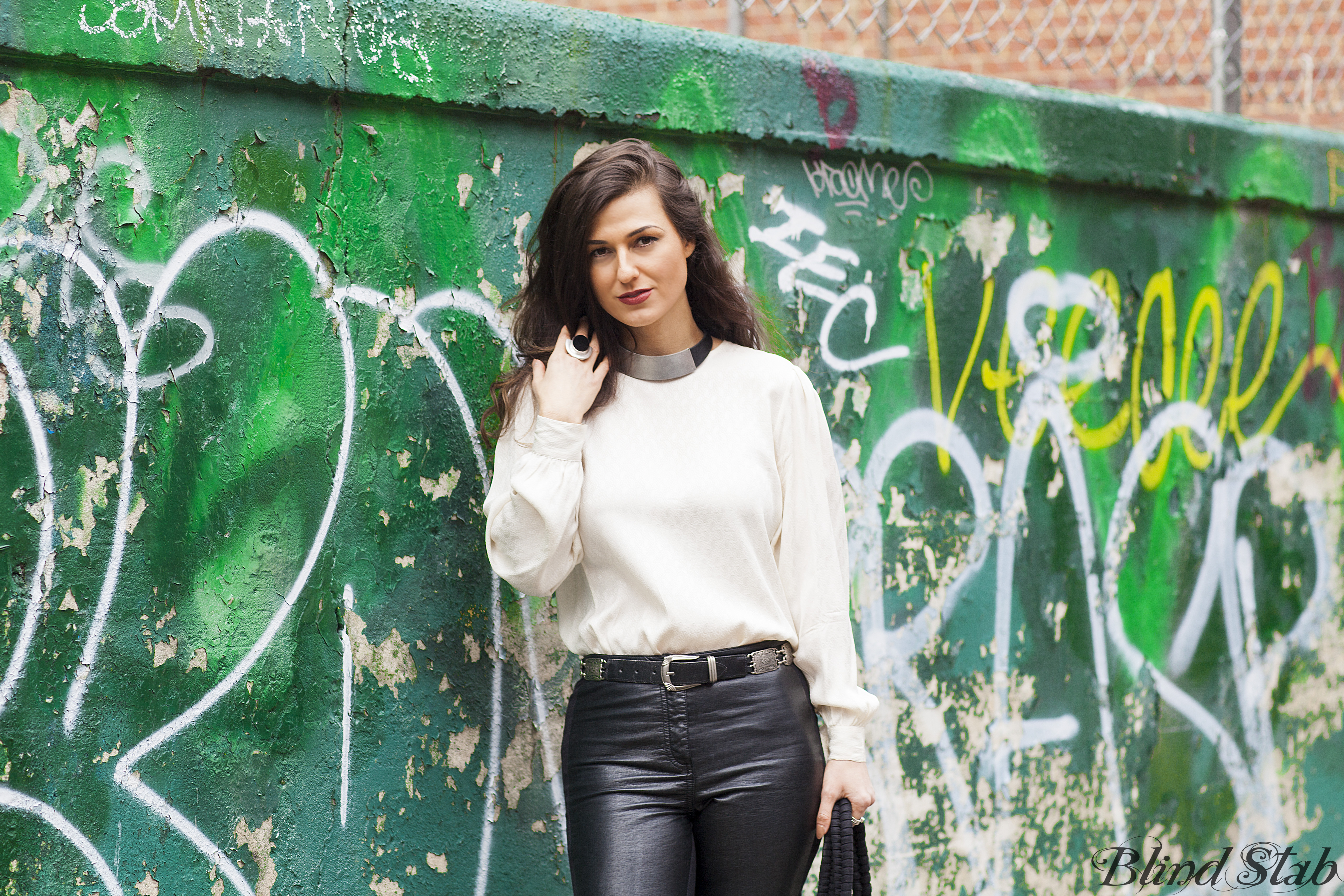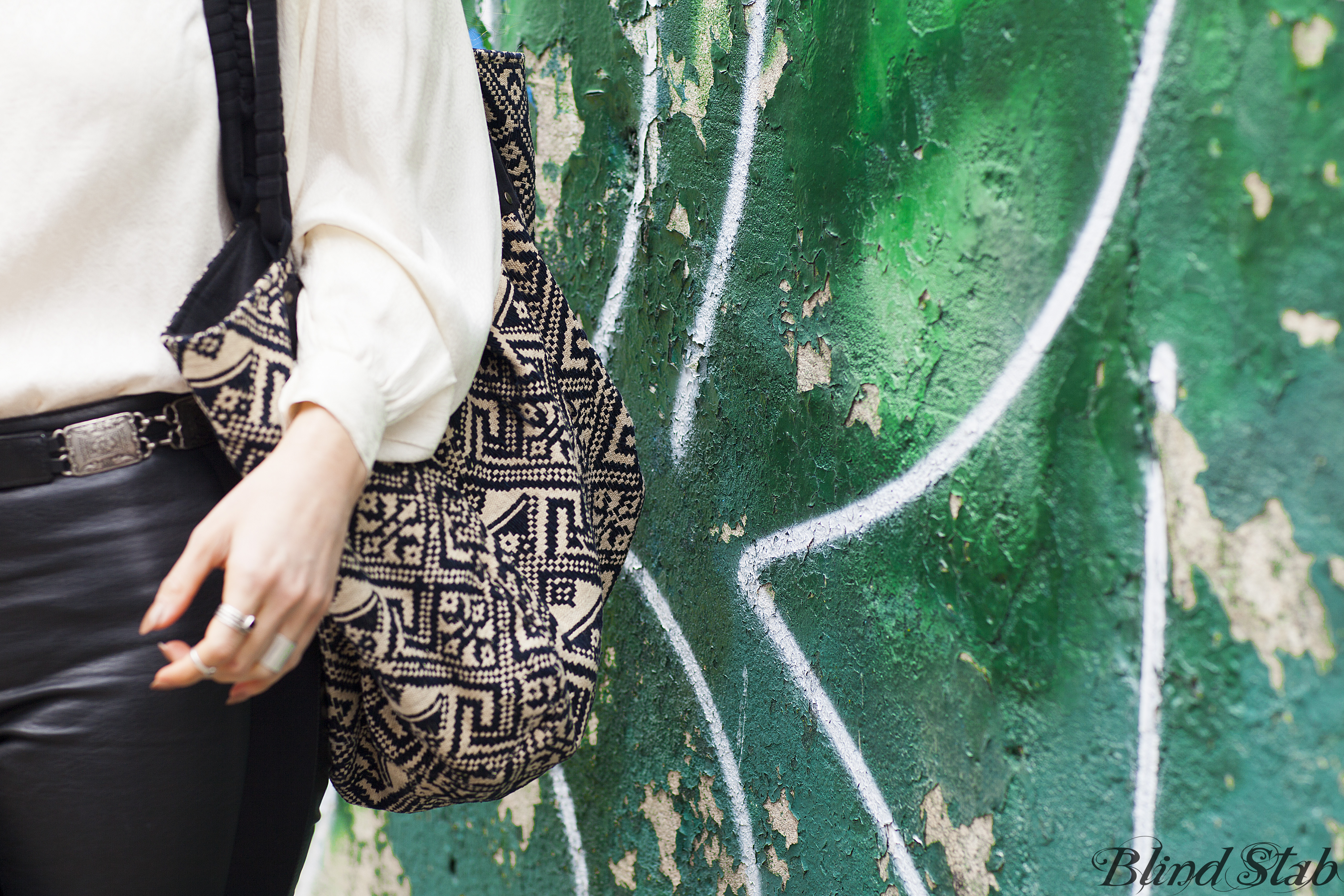 …I better get famous…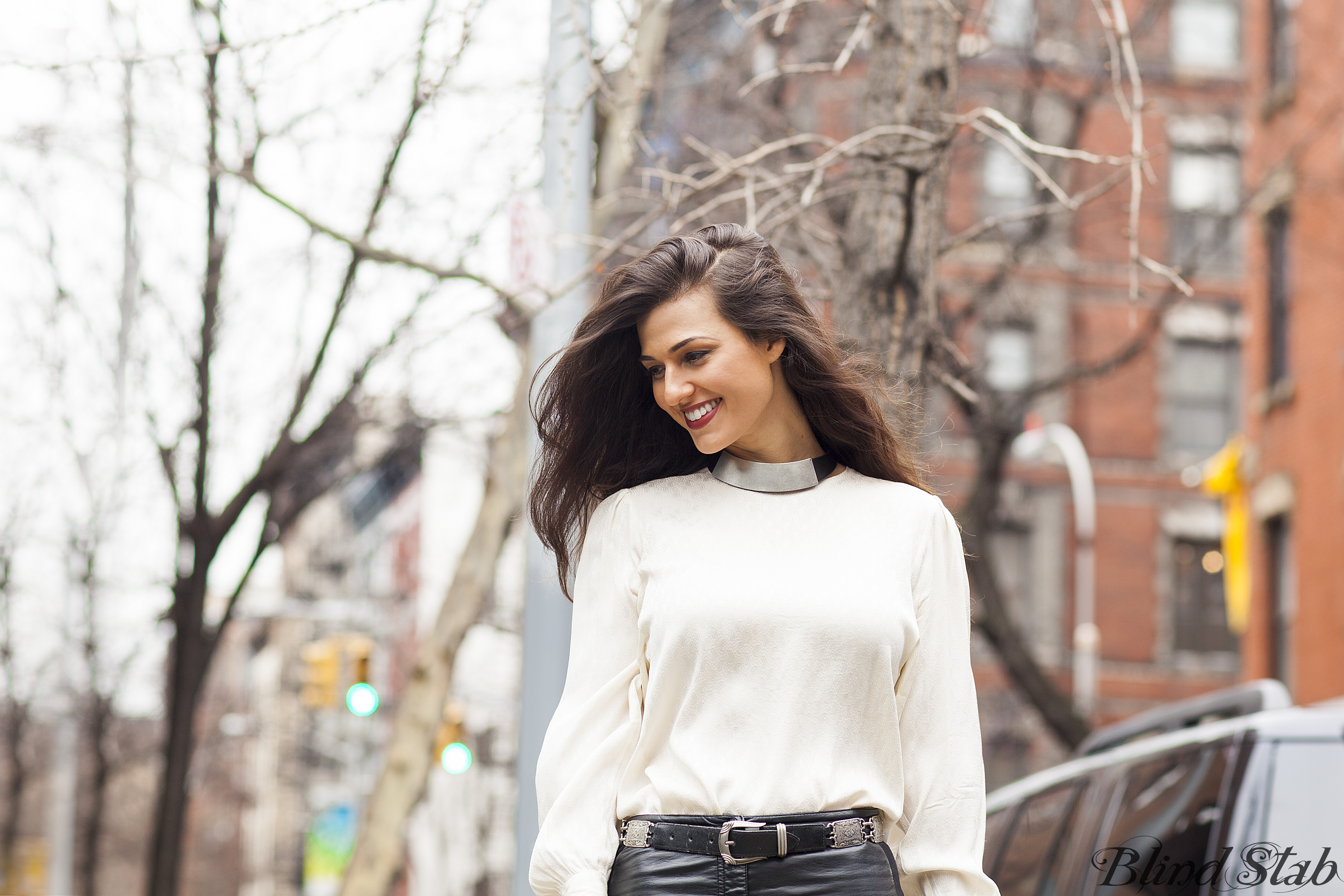 LATER DUDES XX-DANA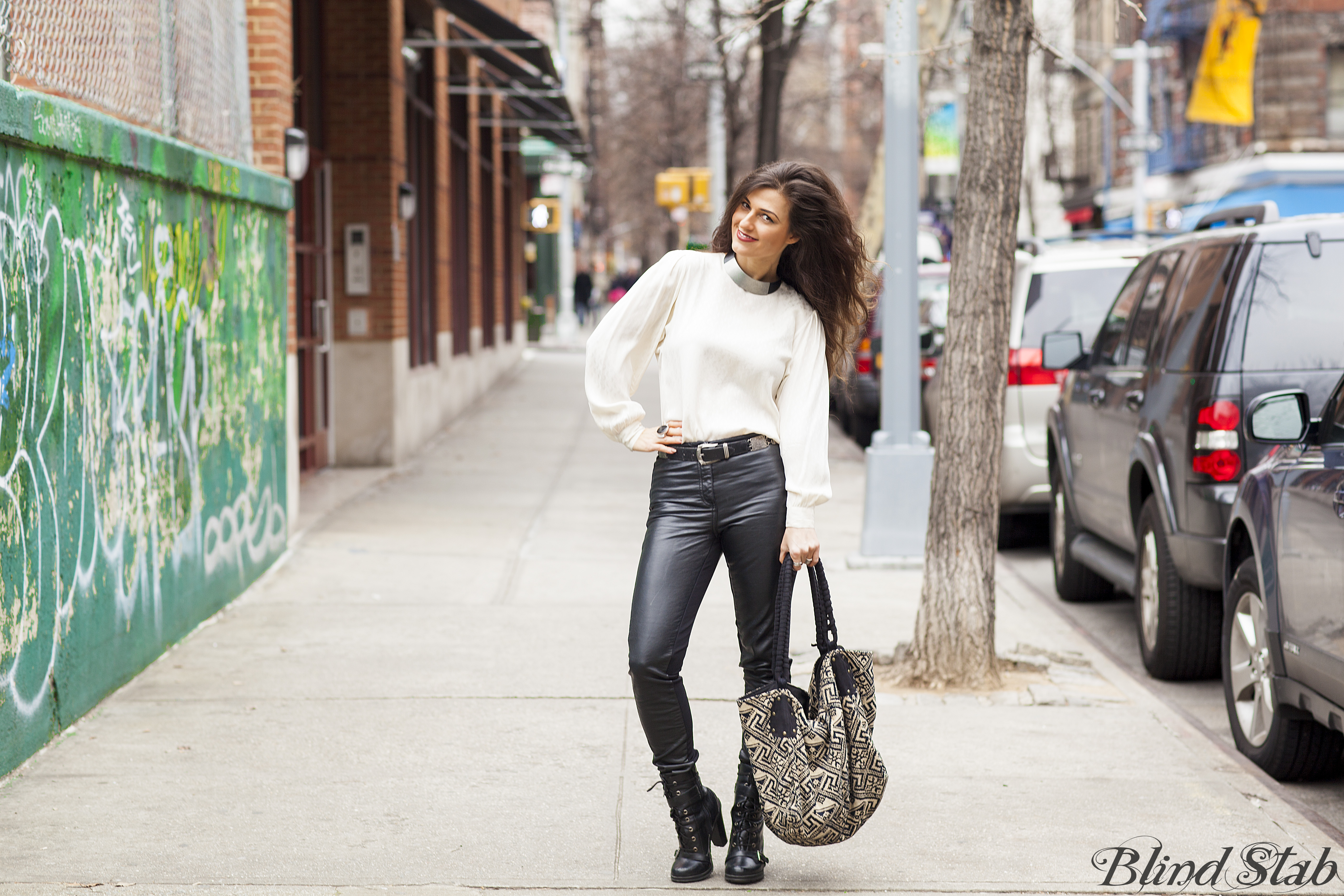 Wearing
Lipstick : MAC Retro / Top and Purse : Vintage / Pants and Ring : H&M / Belt : My Mom's / Boots : Charlotte Russe / Necklace : Alter
Photography : Gemma Lopez
_________________________________________
Follow Hotpants