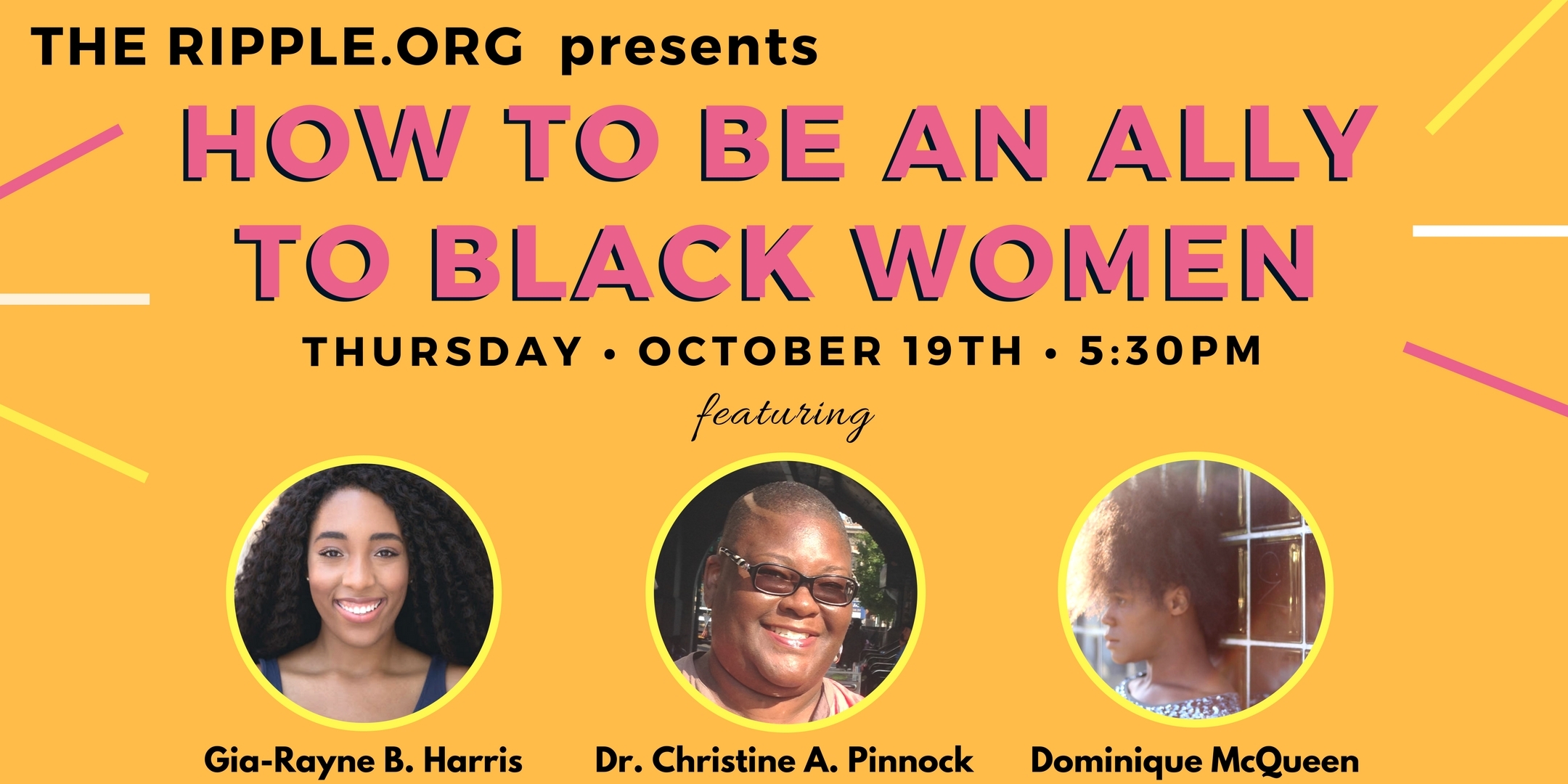 Hello my loves!
My feminist nonprofit, The Ripple, has another event coming up in 2 weeks!
HOW TO BE AN ALLY is a panel series from The Ripple that uplifts and amplifies the different voices being left out of the current feminist discussion.
Please join us this month as we highlight the voices of Black Women!
Event is open to all ages, genders and religions.
Event space is wheelchair accessible.
Doors at 5pm. Event begins promptly at 5:30pm.
Get your tickets below or visit: BlackWomenAlly.Eventbrite.com
I can't wait to see you there!