Hey Everyone! Remember when I helped found The Ripple?
Well I'm excited to announce our newest event: How To Be An Ally: A Monthly Listening Session.
Each month we will hear from and uplift different groups of women. This month we are featuring Muslim Women!
The event will be formatted like a TED-style panel, and we have such an incredible line-up of women. I will be moderating, and then there will be a workshop at the end for attendees to network and join forces on projects. Event is open to all ages, genders and religions!
Oh, and it's THIS SATURDAY IN BROOKLYN! So get your tickets now!
MuslimWomenAlly.Eventbrite.com
See you there!
xx-Dana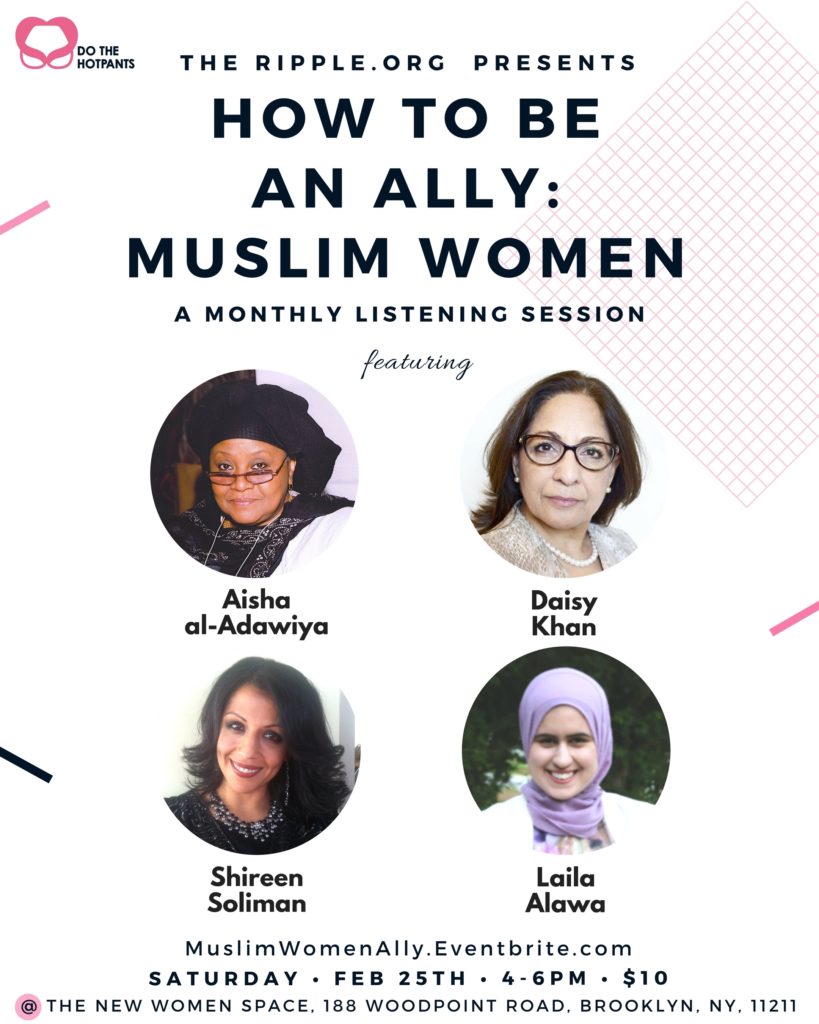 Scroll down for speaker info!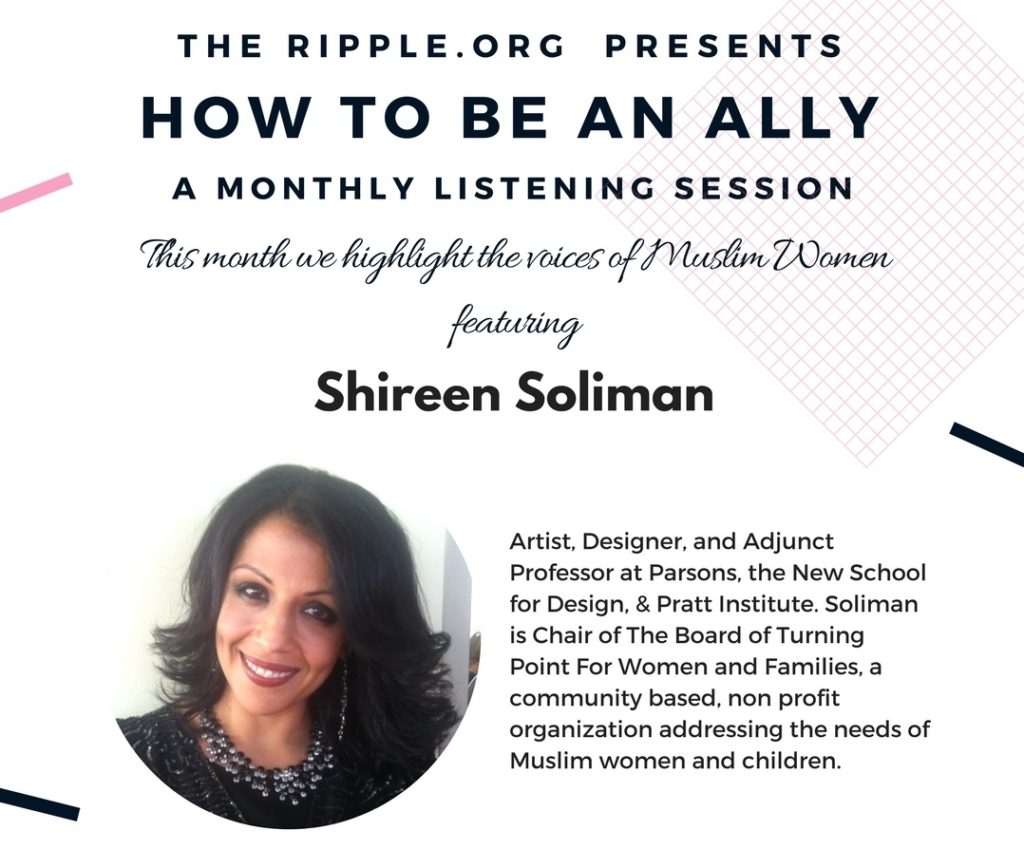 –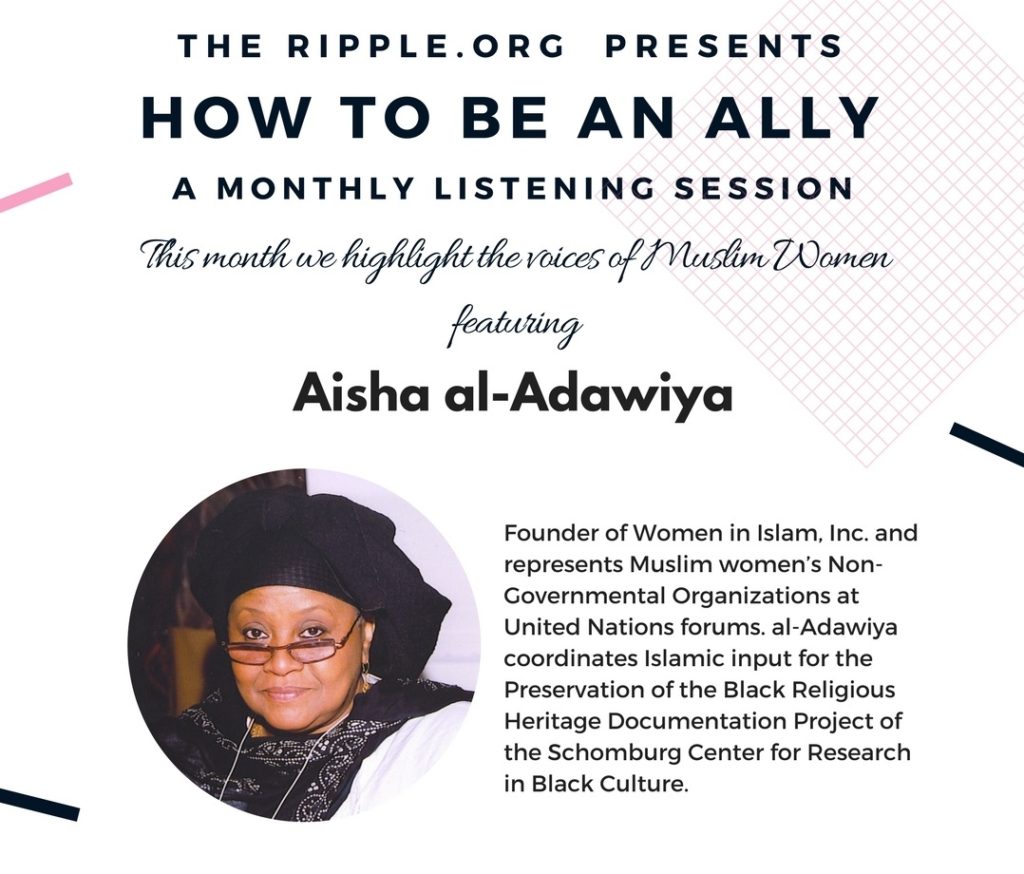 –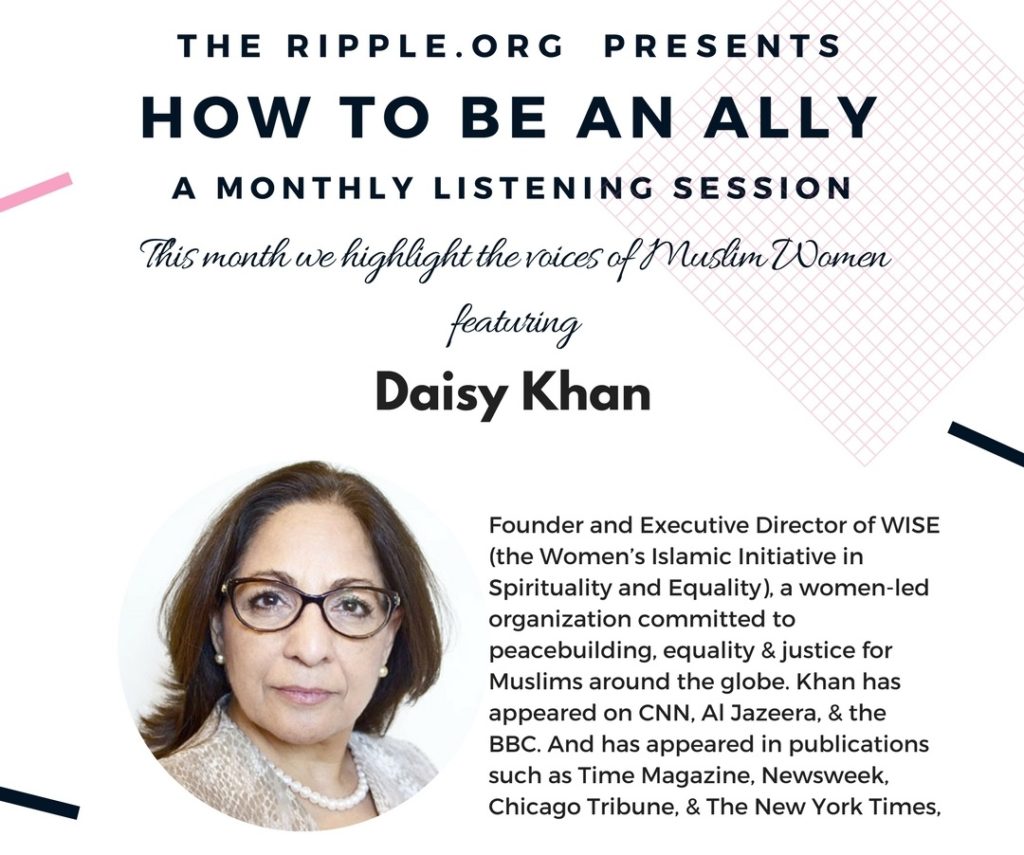 –