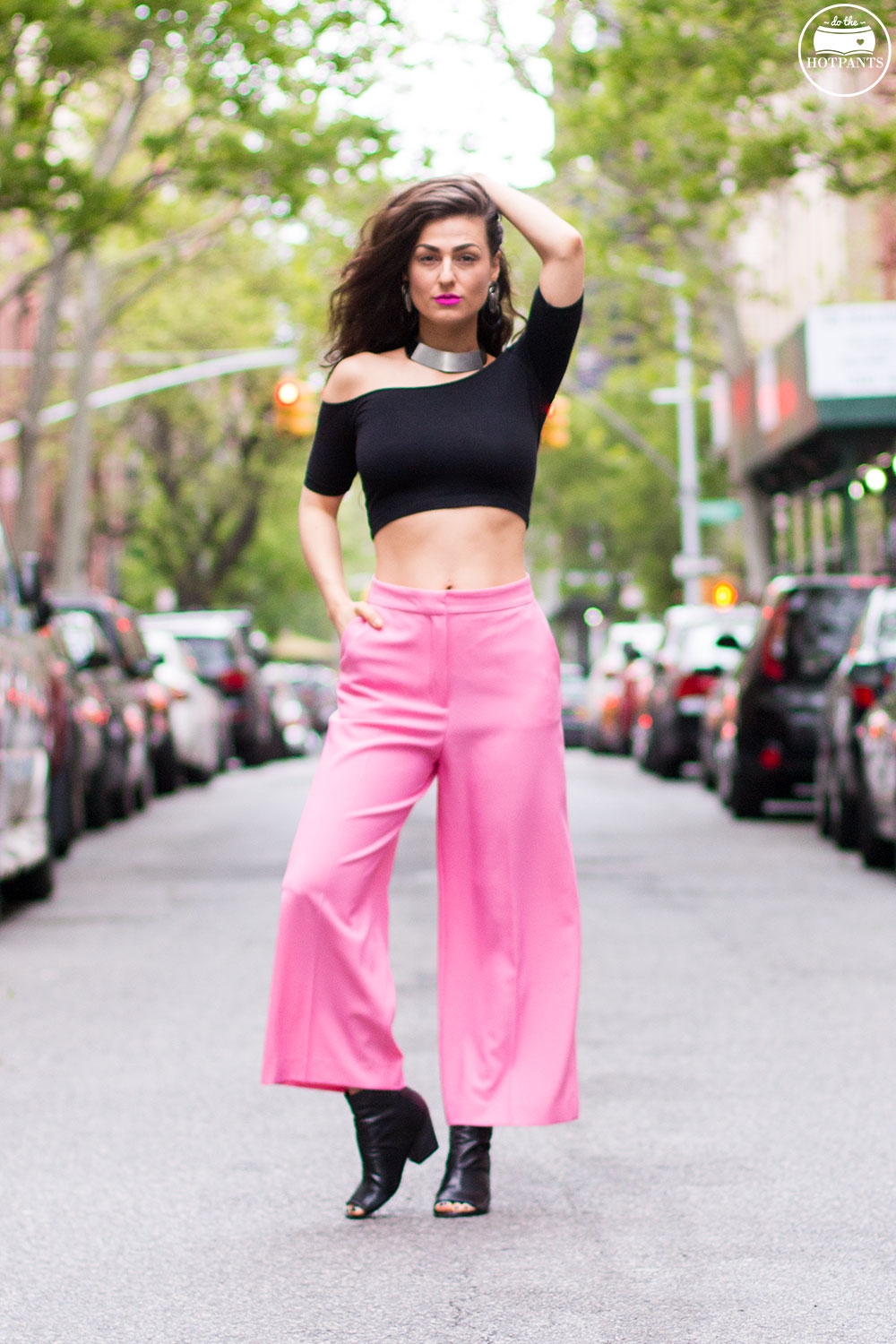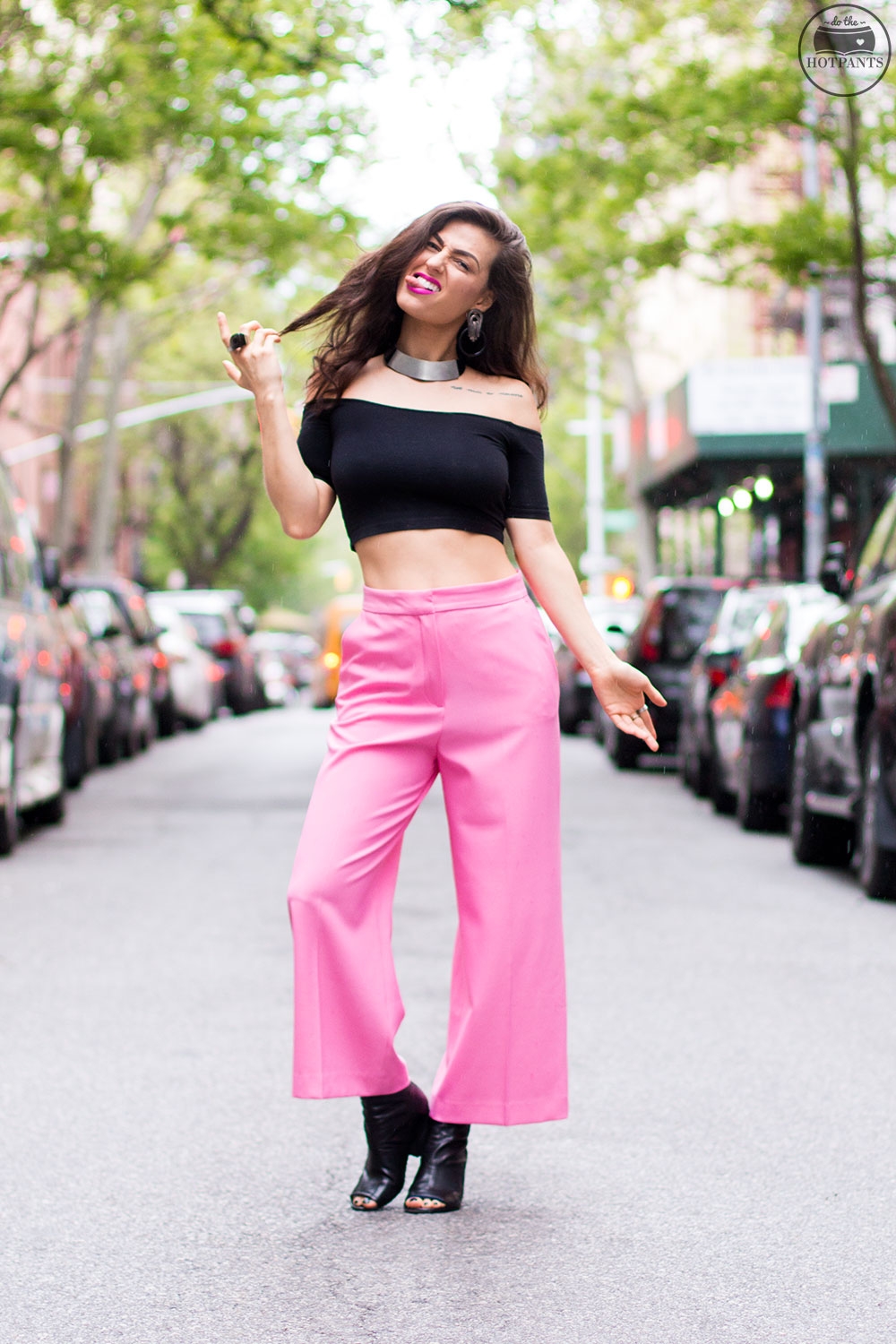 HAPPY MONDAY!!!!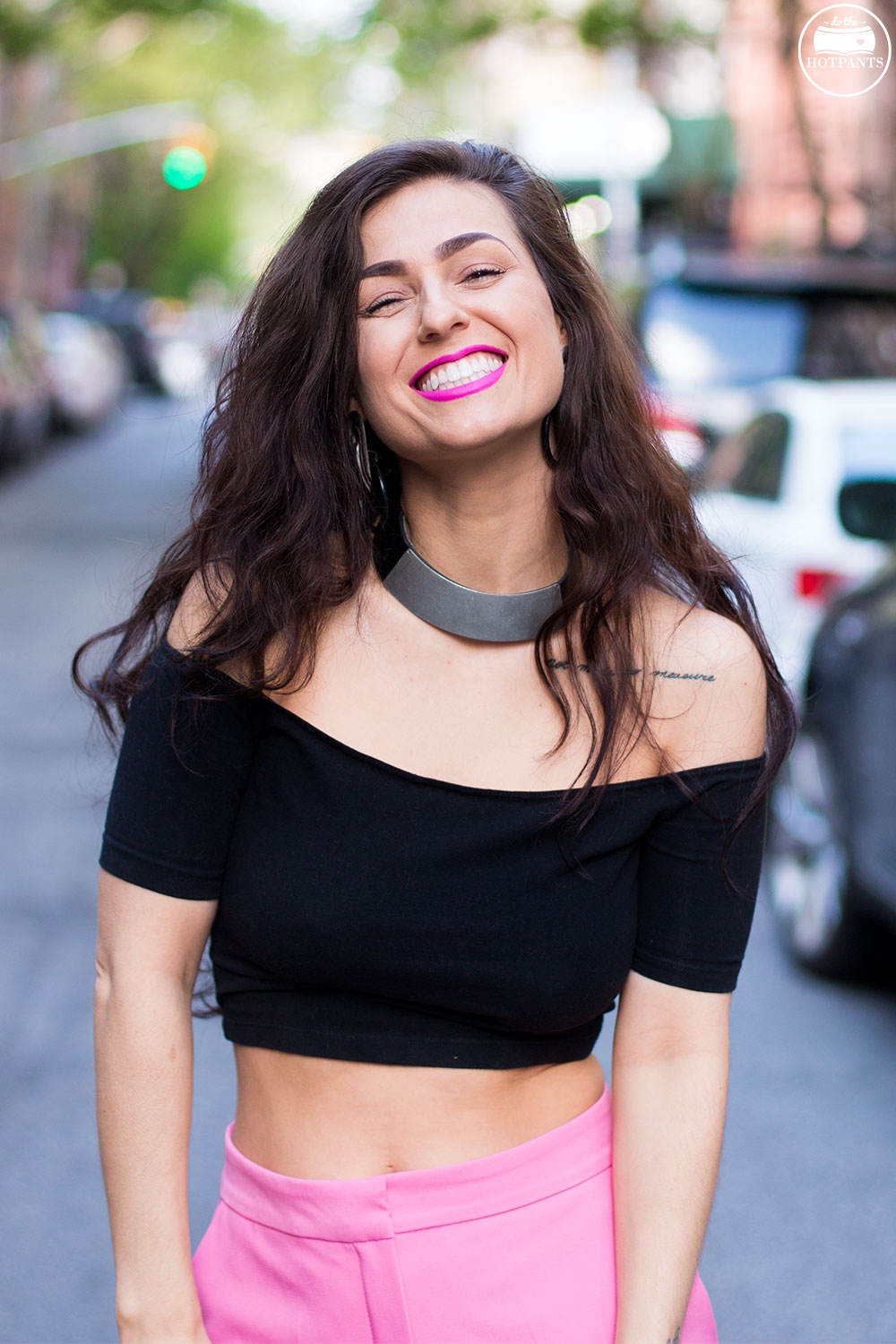 Did you all miss me?
I had to take a little personal time the last few weeks to deal with some shit and get some shit done.
That's code for "I had some MAJOR winter blues and was overwhelmed with life."
BUT I'M BACK BABIES!!!!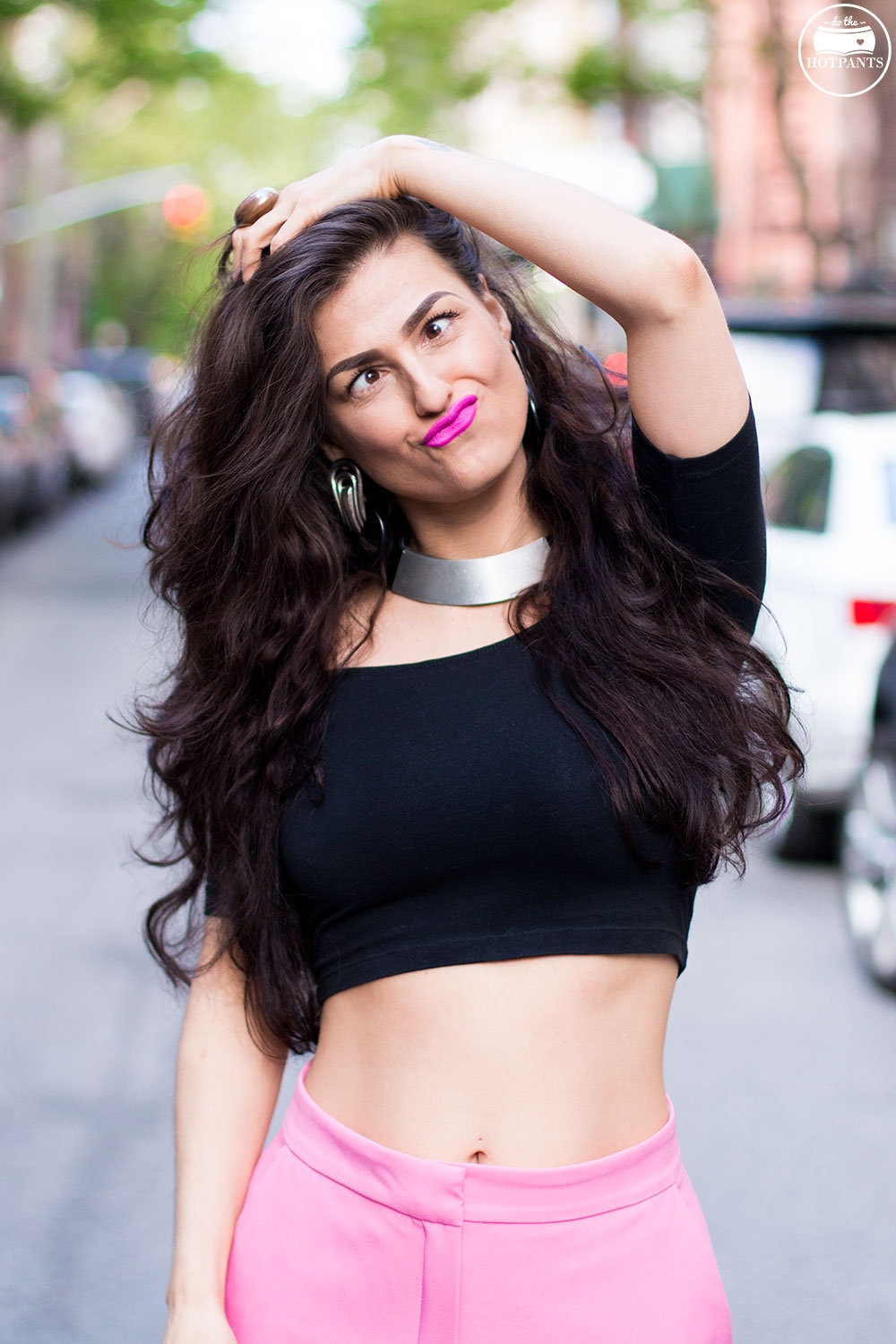 And I feel good!
The weather's getting warmer in NYC, Spring has finally Sprung, and my shitty haircut I got 2 months ago is finally growing out and has been "corrected" at another salon.
While the good salon couldn't exactly make my hair grow, they sure as hell were able to make it look like I wasn't run over by a lawnmower anymore.
I swear, some hairstylists are gifts from the heavens, and others were put on this earth to steal your children and eat your brains.
This painting perfectly illustrates what getting a bad haircut feels like.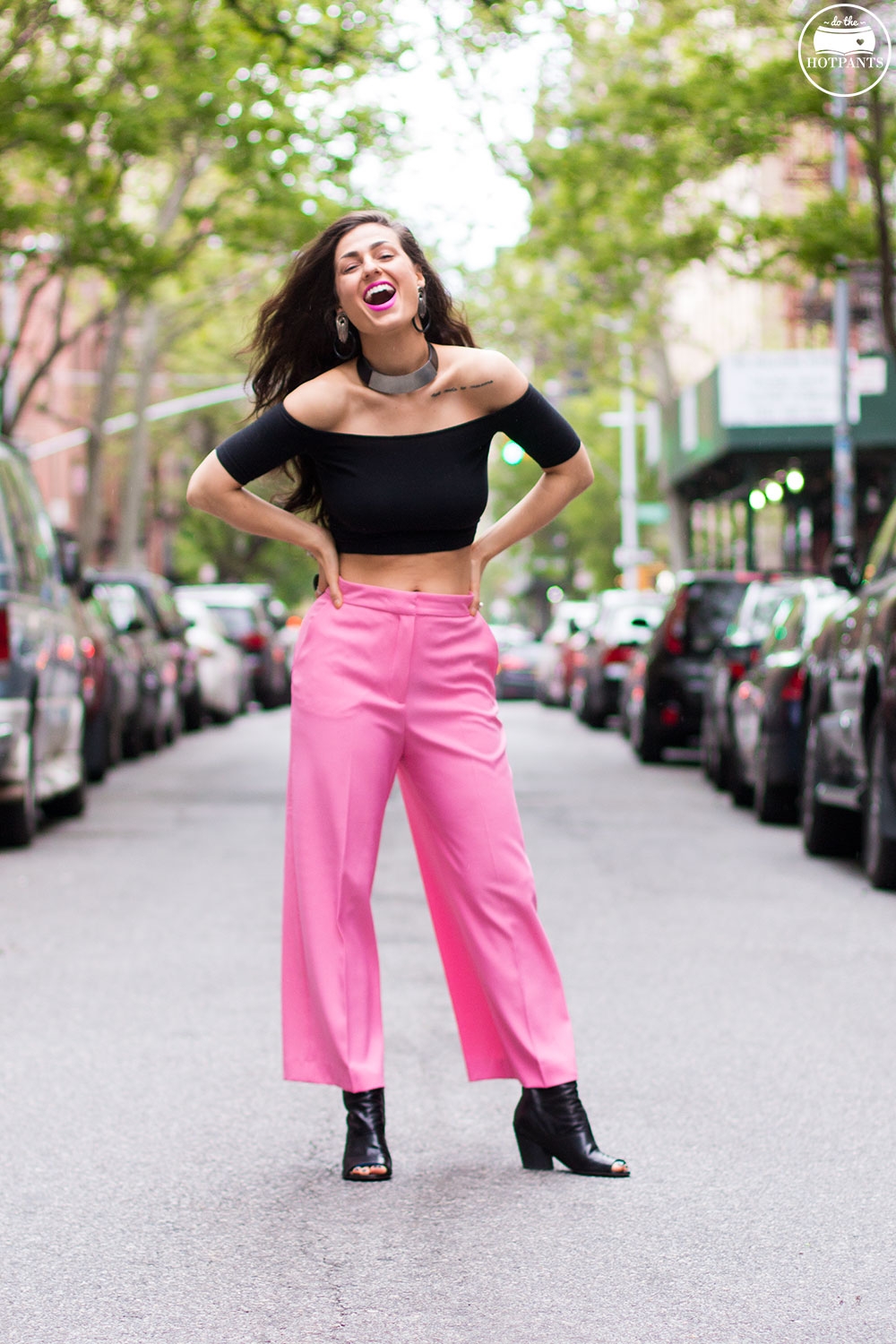 Here's a recap of the past few weeks:
-Prince died </3
-I got a shitty haircut by someone I really trusted, then had to get it "fixed" by someone else.
-I went to New Orleans for Jazz Fest with Spree, where we got rained out by an insane 2-day thunderstorm that not only cancelled a day of the festival, but also cancelled my dreams of having a mini-vacation.
-I slipped and fell down the wet stairs of our hotel in New Orleans and really, REALLY injured my butt. I'm lucky I didn't fall and break my arm or anything, but my left butt cheek was literally black for 2 weeks, and sitting, walking, jumping, and anything that basically involved me living my life was difficult and painful.
-The tinnitus in my ears is gradually getting worse, and it sometimes makes sitting in silence miserable. I'm trying to find alternative therapies to deal with it because it's something I'll have for the rest of my life :/
-Oh and New York has been really cold.
(Make sure you're staying up to date with my depressing series of events on Snapchat – @DoTheHotpants)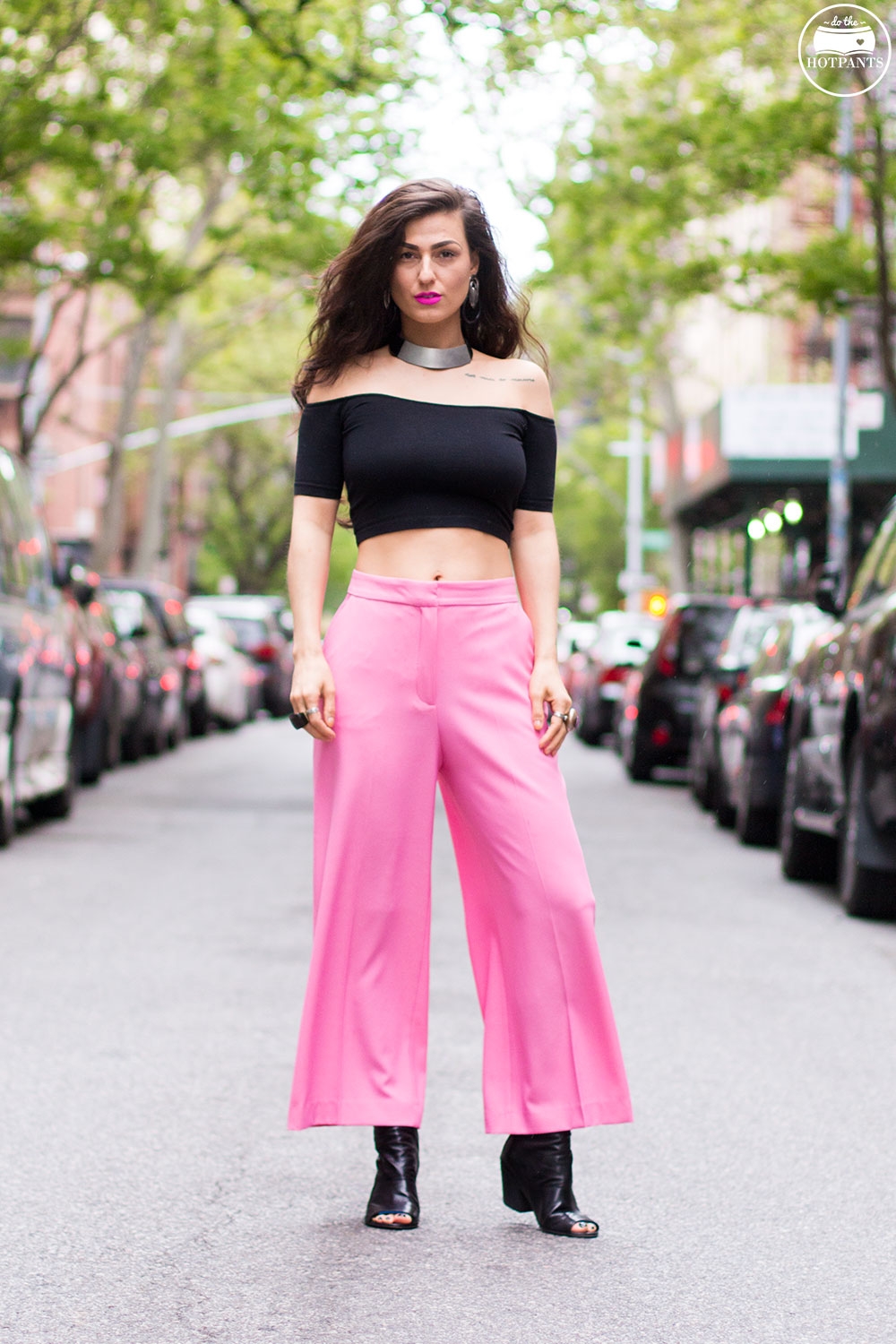 LOL I KNOW THERE IS A SILVER LINING SOMEWHERE!!!
I still have my health. I still have my hair. I still have my butt. I still have my hearing.
But the last few weeks have been, um, shitty.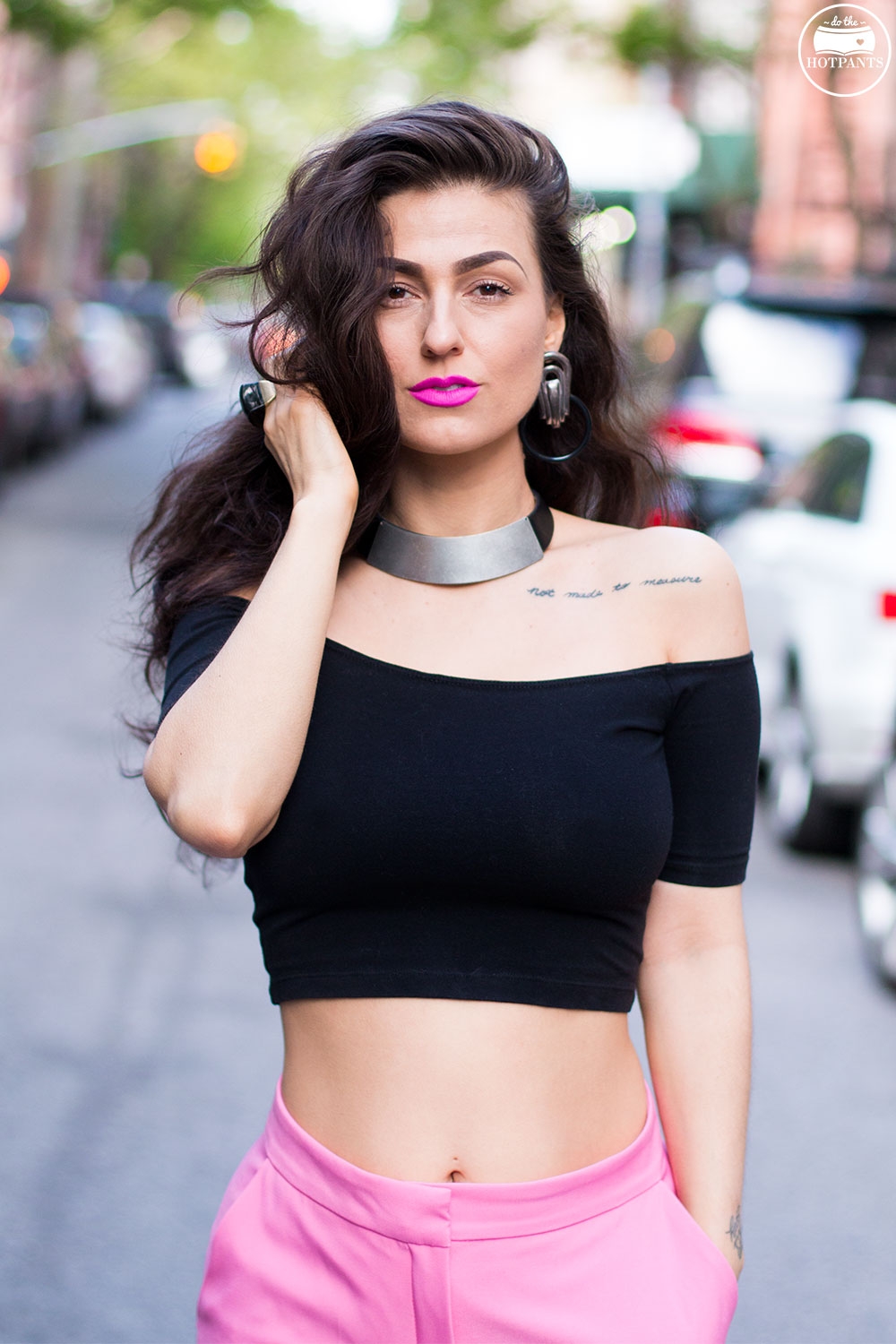 WHICH IS WHY I'M WEARING BRIGHT PINK ON THE BLOG TODAY TO CELEBRATE MY TRIUMPHANT RETURN FROM THE DARKNESS,
OTHERWISE KNOWN AS "WINTER BLUES!"
lolololol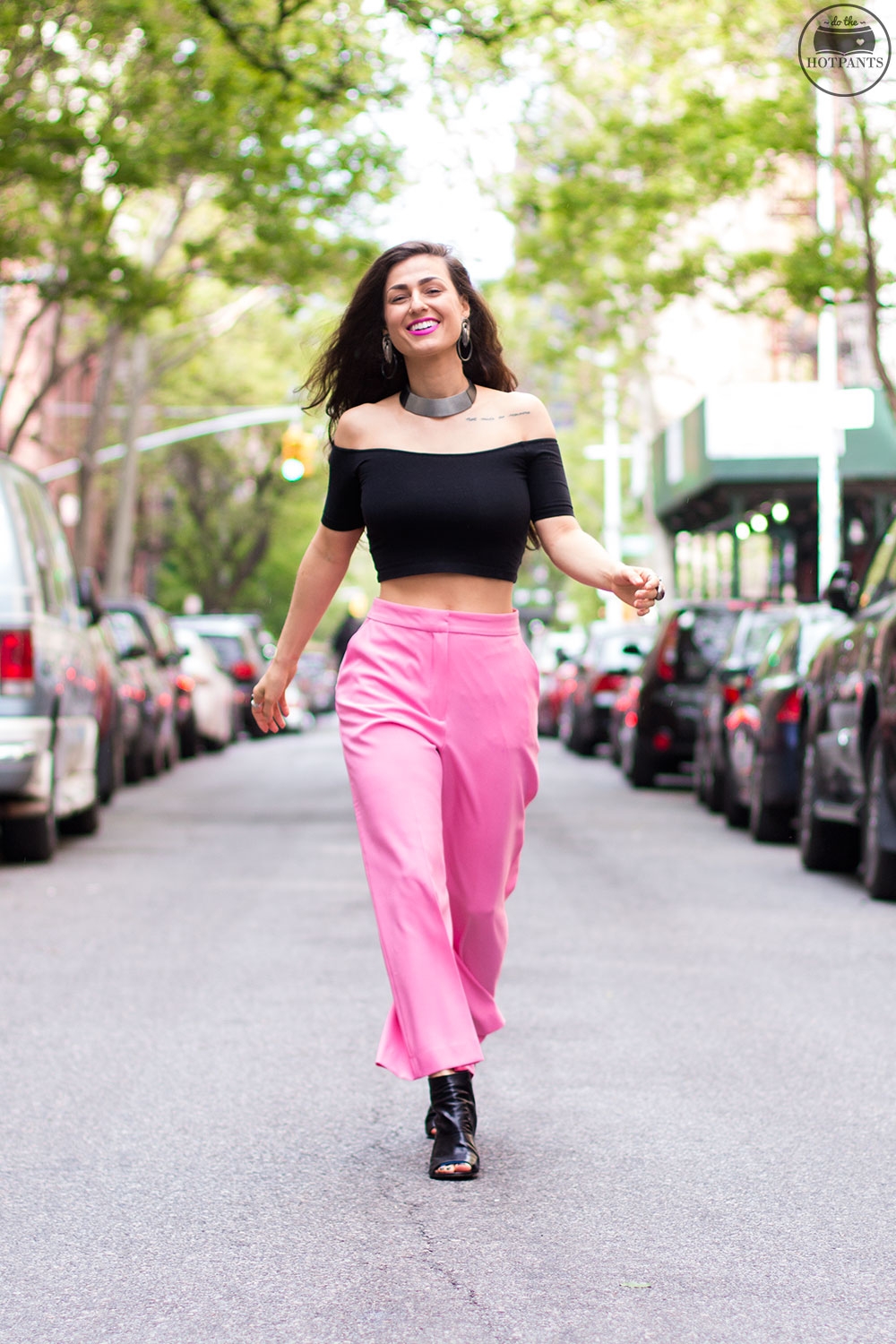 I found this bright pink lipstick at the bottom of my lipstick bag.
I haven't worn it since I did this shoot in California. Partly because I think my lipstick bag is a black hole, where random laundry socks and cool lipsticks go to die. And partly because I haven't been feeling neon for a long time. California always makes me bust out my crazy colors, but NYC is more gothy and browns.
But I think I'm going to change that for Spring and Summer!
Bright lipstick is always fun, and puts me in such a good mood. Also it gets on everyone and everything. Who doesn't love having rave colors all over their coffee lids?!?!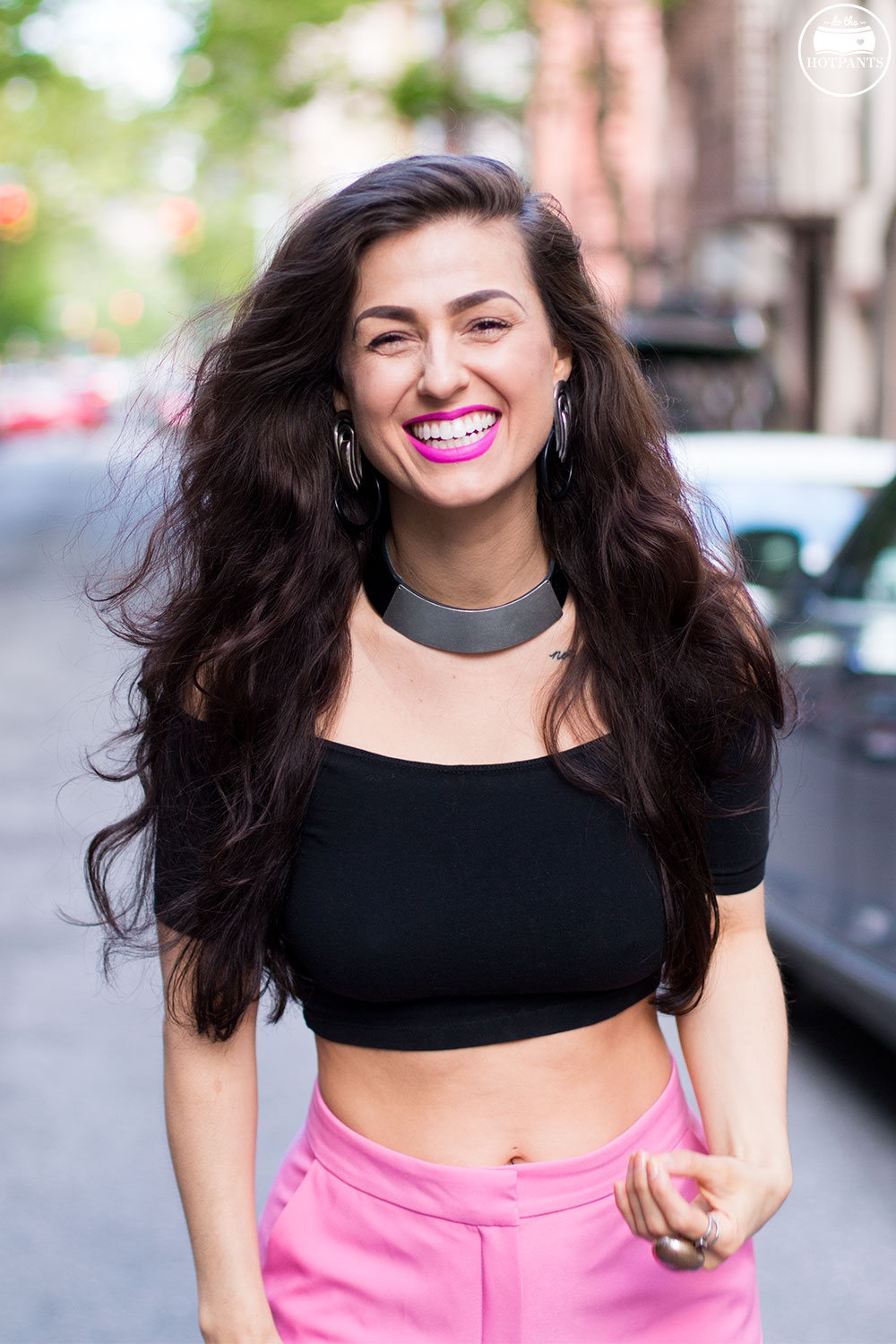 OH…..One last thing before I go…..
For those who don't remember, on May 1st, 2015, I decided to do a One Year Fast Fashion Diet.
Here's the original blog post.
For one year, I pledged to stay away from all high street, sweatshop, and child labor, retailers. I did a pretty good job too! About halfway through the year I did a video update. In it I admitted to purchasing a handful of things in that 6 month period, like an interview suit and a pair of bellbottoms I had been eyeing for quite some time.
Well, it's finally been a year, and I am SO PROUD of how my shopping choices have changed since I started this challenge.
-I haven't stepped foot in an H&M, or Forever 21 for over a year.
-I could count every piece of "Fast Fashion" I've bought in the last 365 days, on both hands.
-And while I've bought way less clothes this past year than I usually do, I've been able to afford a few more expensive "pieces" that I've been wanting for years (like the Marcèll shoes I'm wearing here!)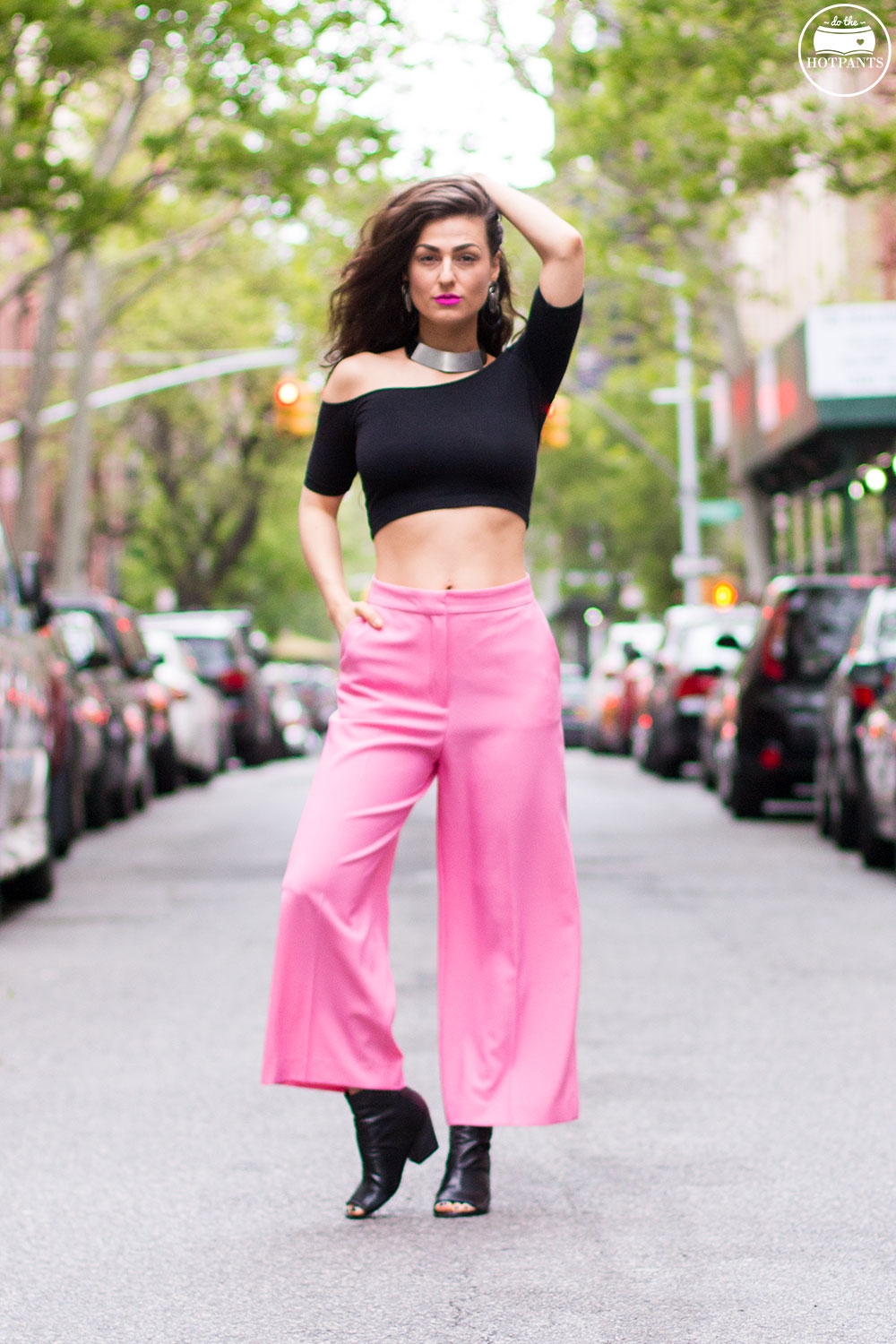 But I have to admit….
that the pink pants I'm wearing here….
are from….
(gasp)
Zara
(le sigh)
I'd been wanting pink culottes for a while now, and I finally found the perfect pair at Zara last week. I did my due diligence online, but these were the only ones I could find in this exact cut.
So while I've really cut back on my Fast Fashion shopping, and I'm very proud of how much my shopping habits have changed over the past year,
I'm not more virtuous than anyone else.
I'm just doing the best I can.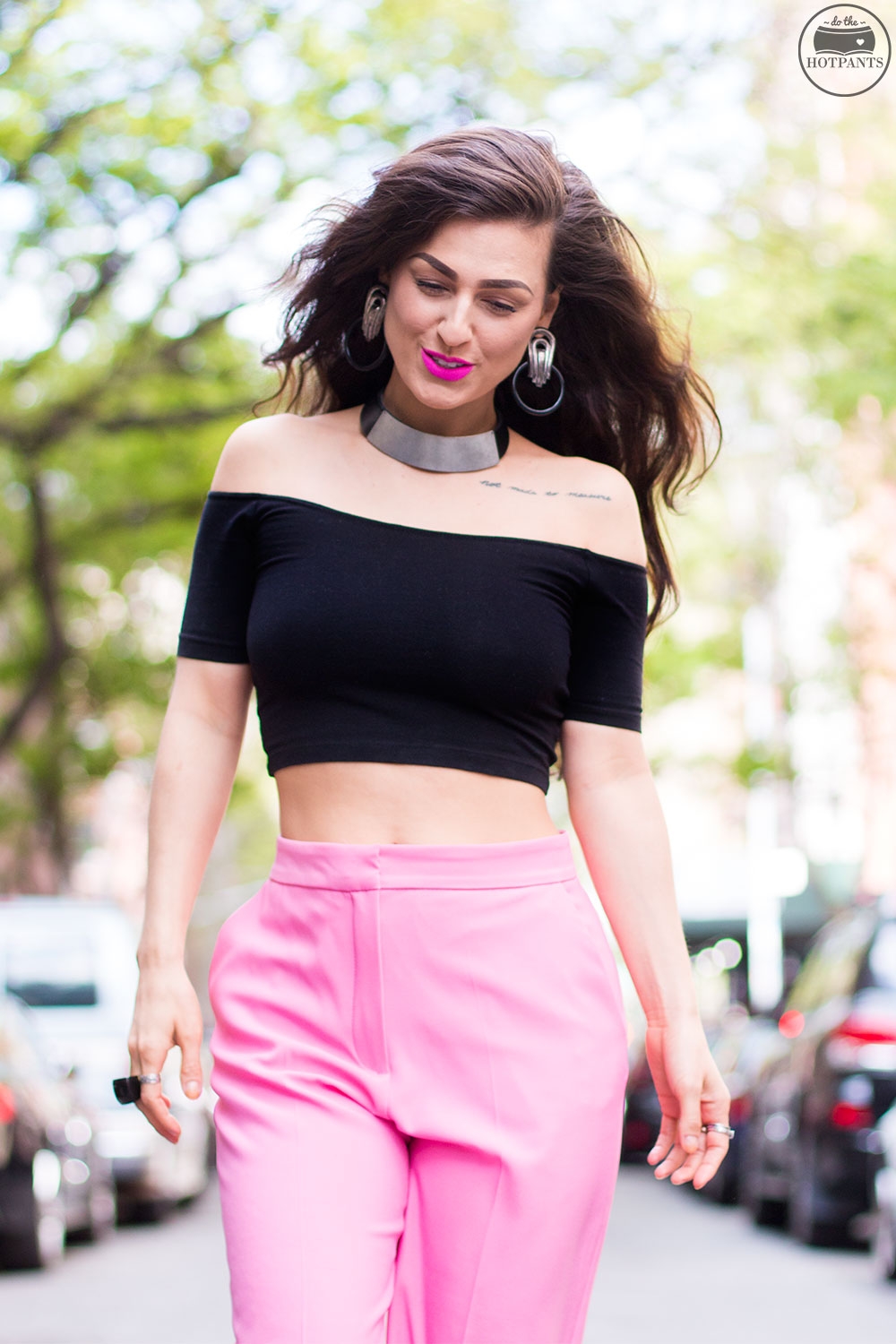 LATER DUDES,
XX-HOTPANTS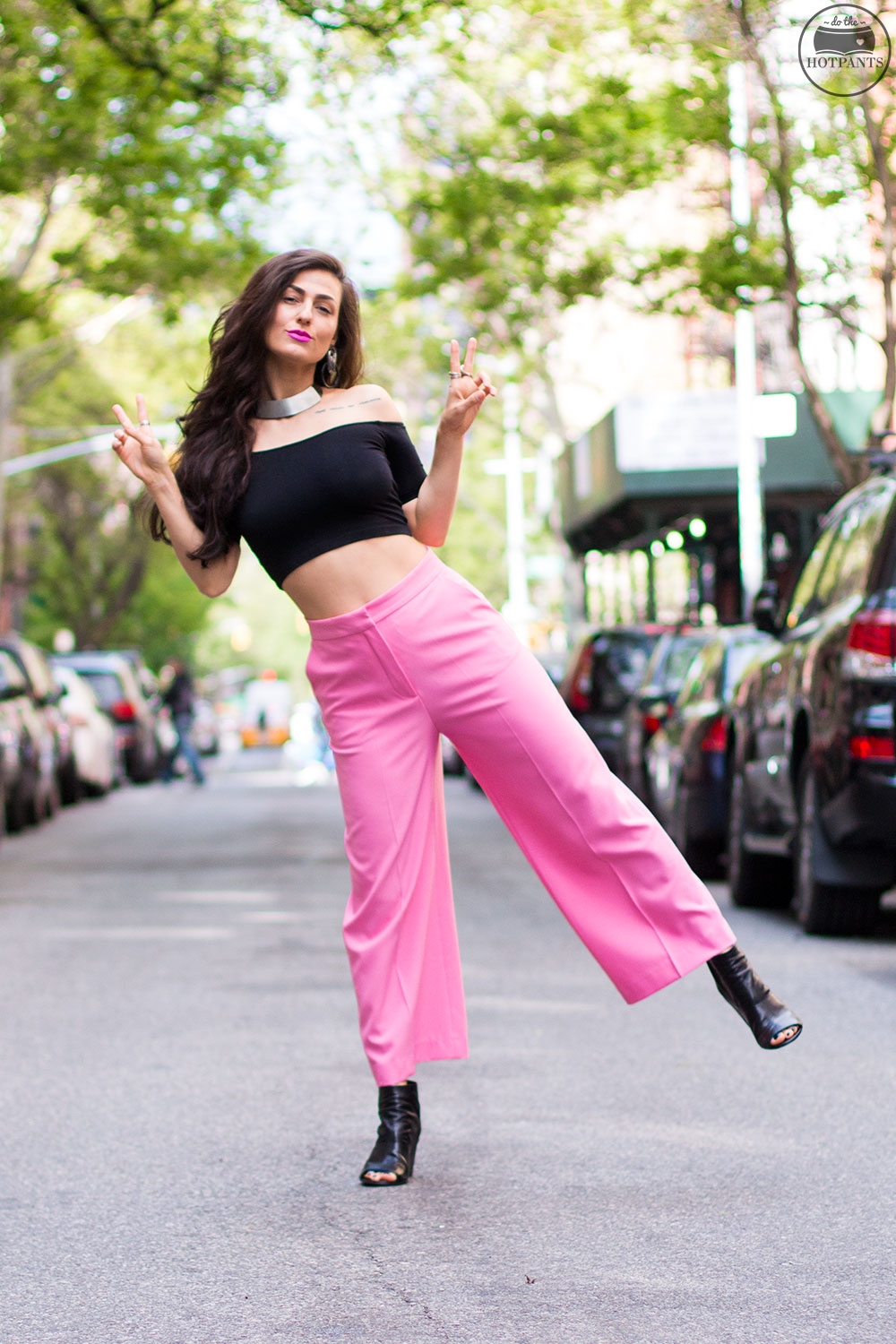 Wearing
Lipstick : MAC  Candy Yum Yum / Earrings and Necklace : Vintage / Top : American Apparel / Pants : Zara / Heels : Marcèll
Photography : Spree Wilson