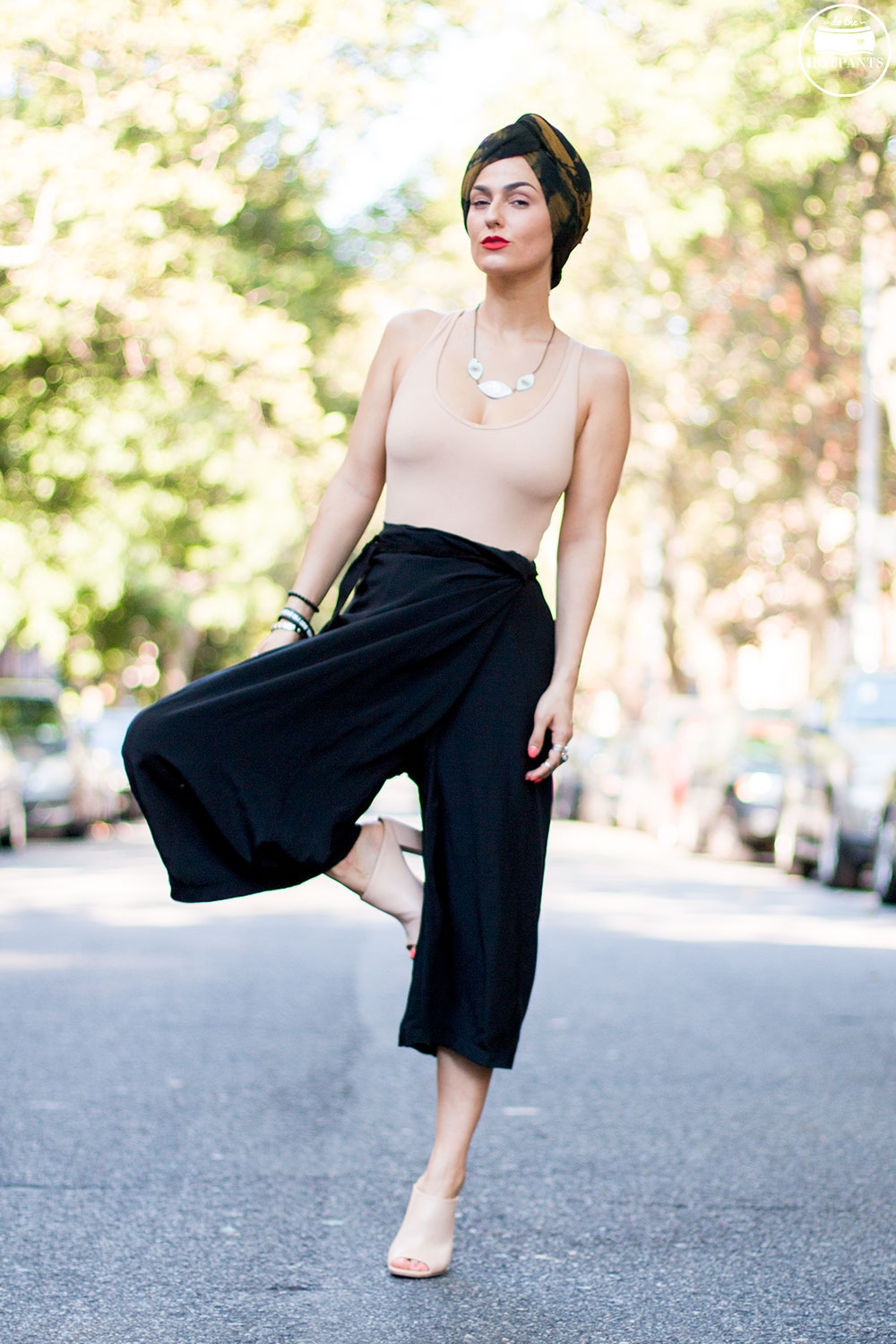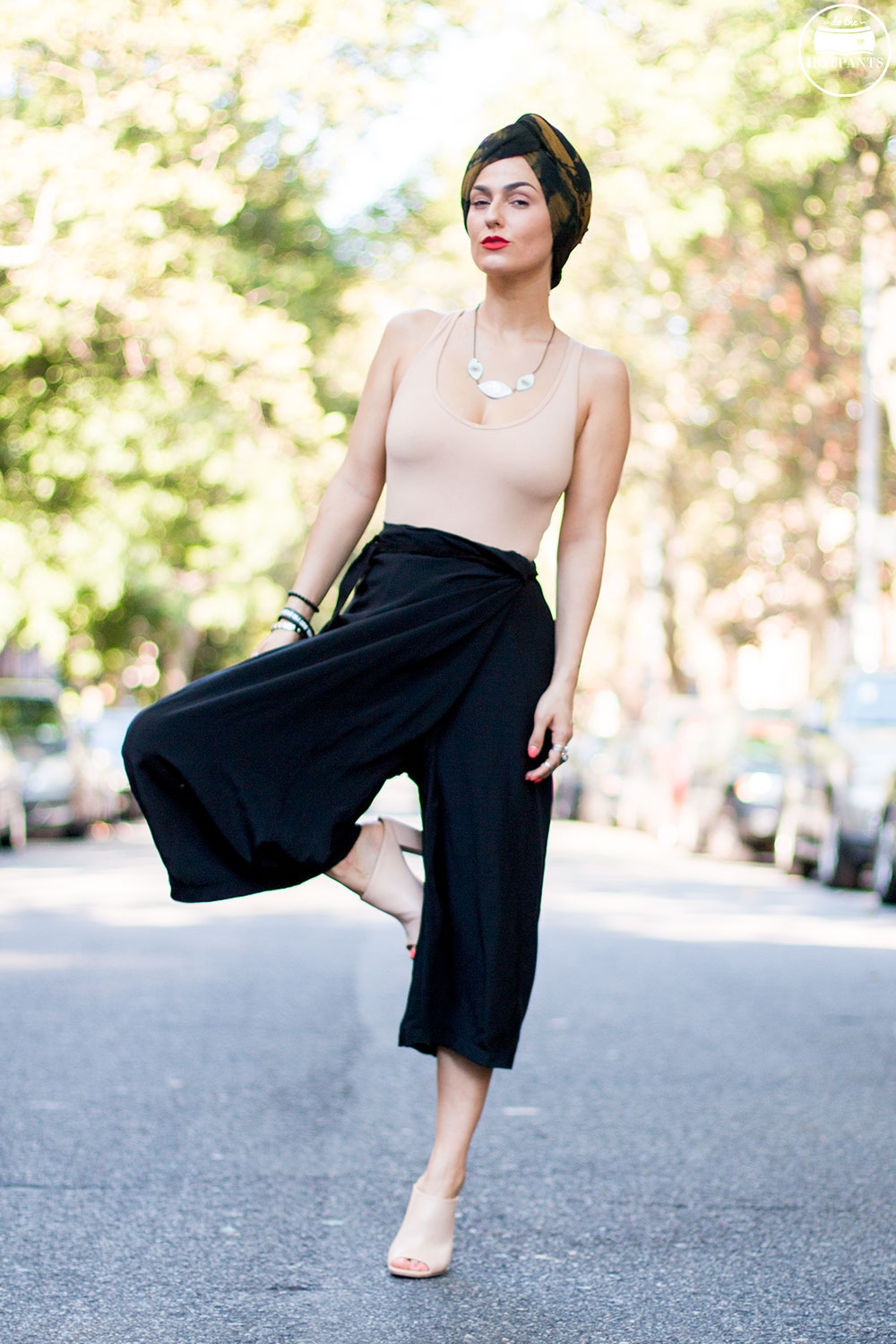 HAPPPPPYYYYY MONDAY!!!!!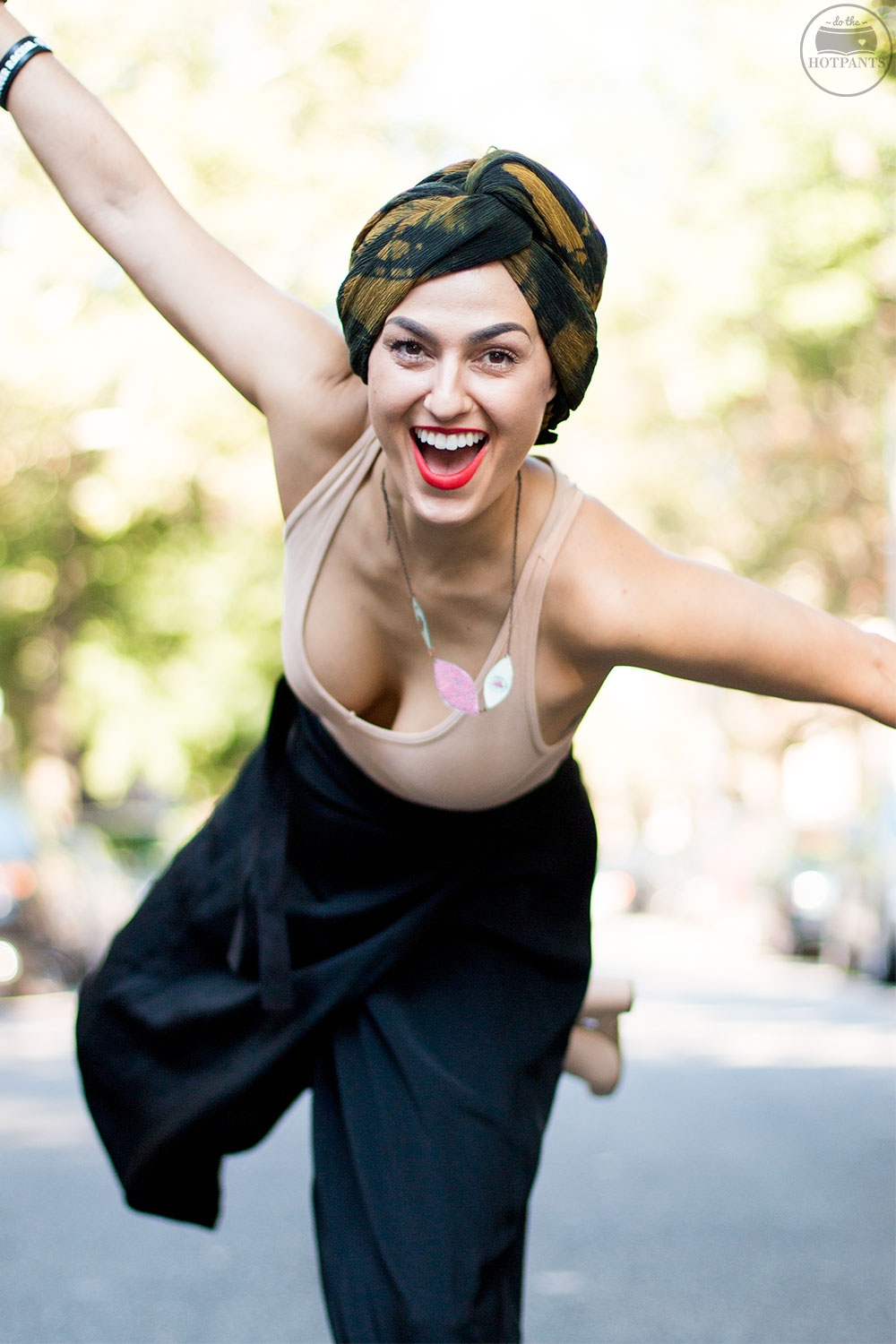 It got so cold in NYC this weekend out of the blue!
I feel like we had Summer and then it went straight into freezing.
There was no easy transition this year and it sucked!!
waaammmmp waaammmmp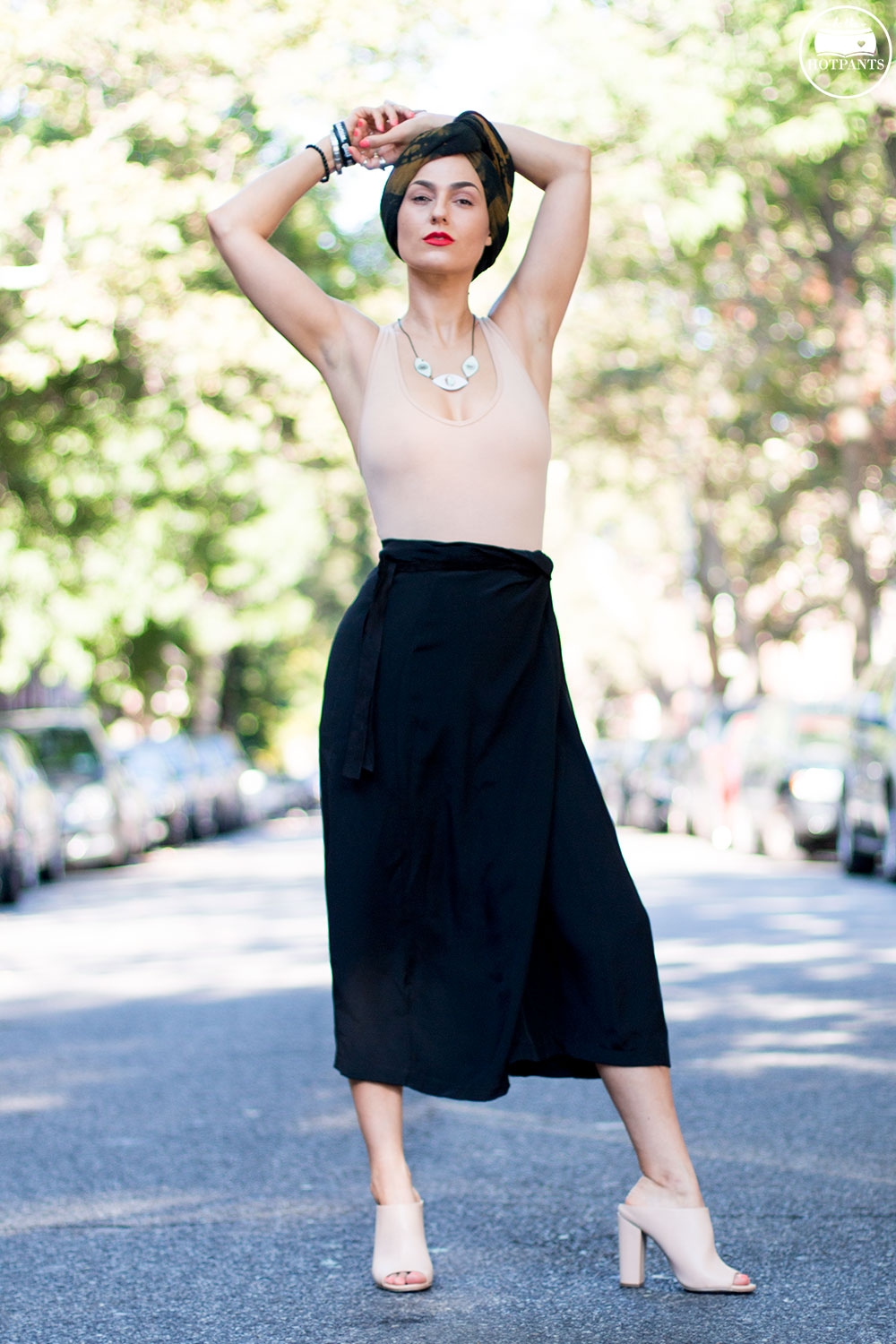 Isn't this outfit cool though?
I usually don't say things like that, but I'm REALLLLY proud of this outfit.
I'm wearing 3 different designers who are incredible craftswomen and I'm so happy to be able to share them on my blog.
All 3 of these designers create HANDMADE, SLOW FASHION ITEMS with local materials, and a local workforce.
The first is PetiteUtile who designed the matching eye ring and necklace.
PetiteUtile makes all of her jewelry by hand. Check out her Etsy for more awesome items here!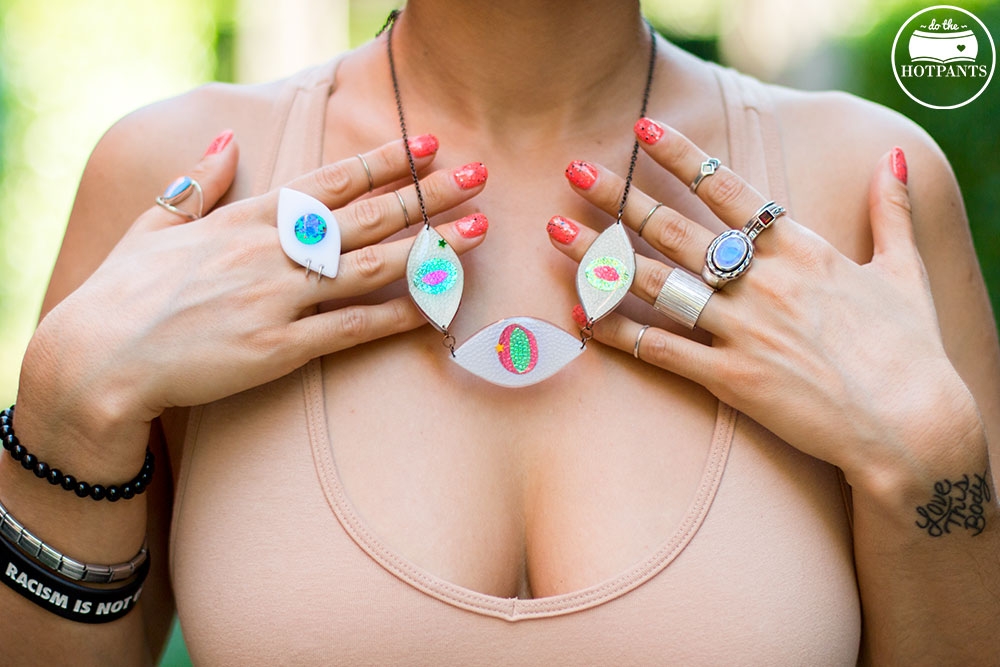 LOL my boobs are like, HEY WHAT'S UP HELLO!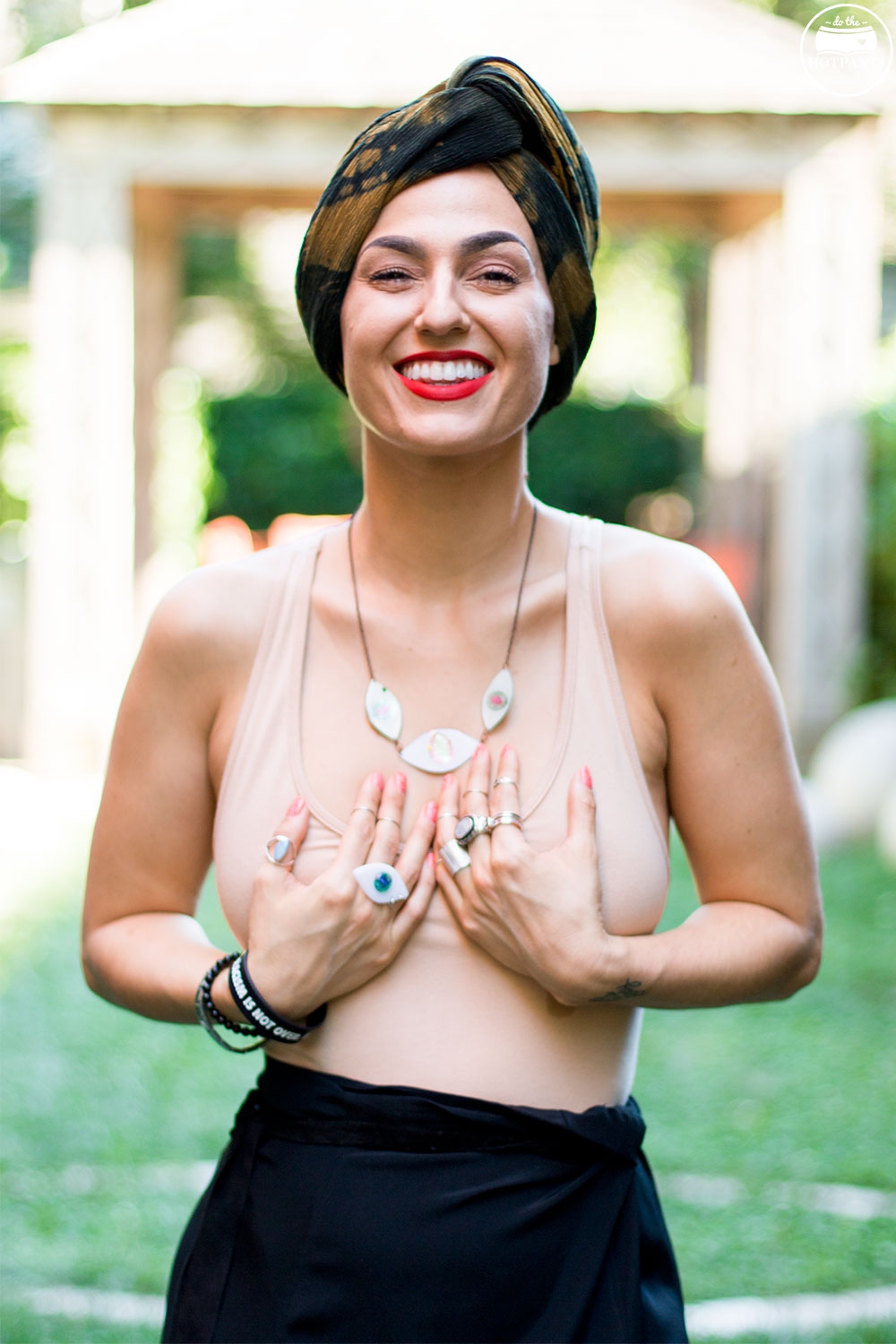 Side note:
It sucks having to figure out what amount of cleavage is acceptable to show on my public blog…sometimes it feels like this: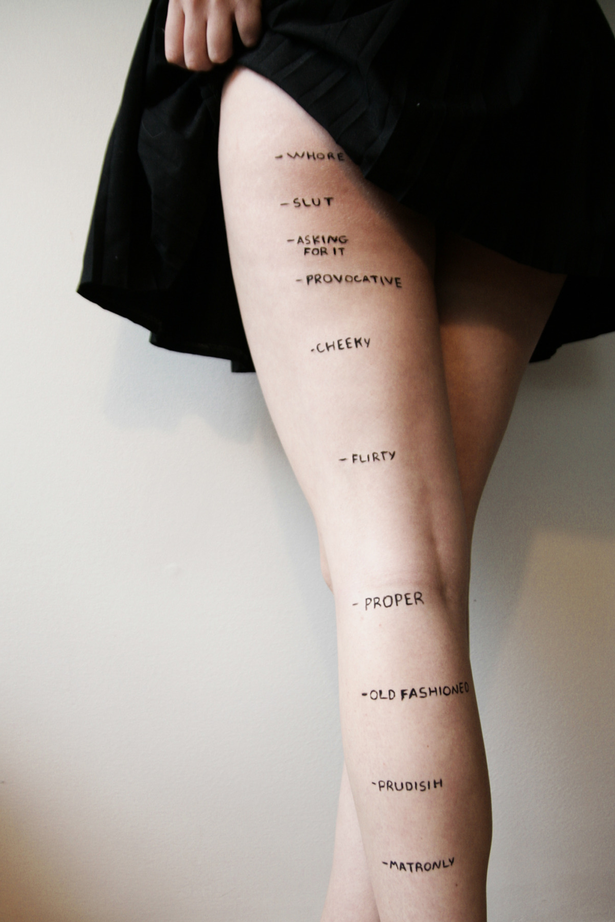 AAAAANYWAYS…..
:)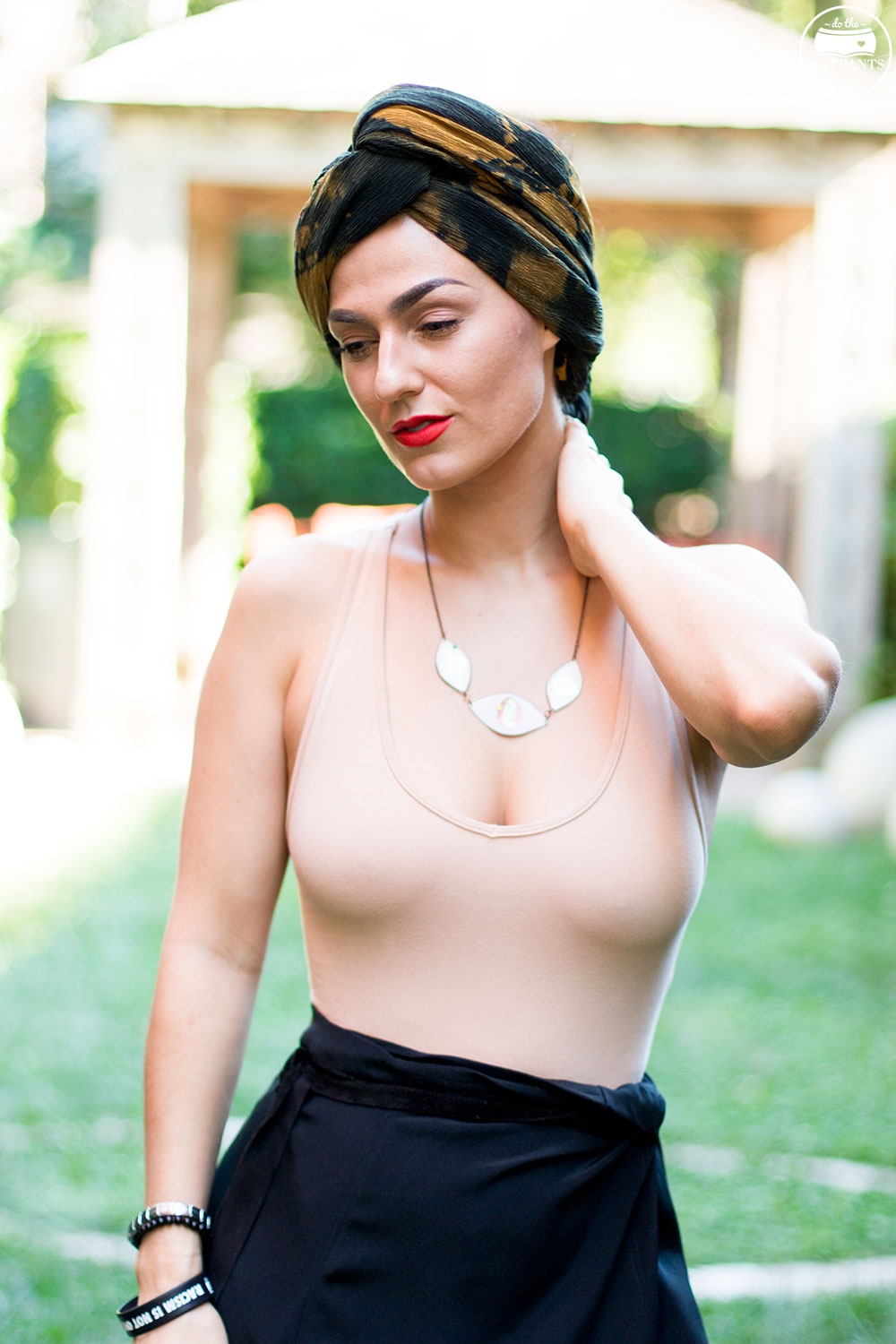 The second designer I'm proud to share is FIORAVANTI, who designed these amazing wrap culotte pants.
They're so comfortable, and just the right length for to wear flats and not have to worry about whether or not my pants are dragging on the ground.
Although this isn't the first time I've worn FIORAVANTI on DTH (because I love her stuff so much),
Check out the sheer blue dress I rocked a few weeks ago.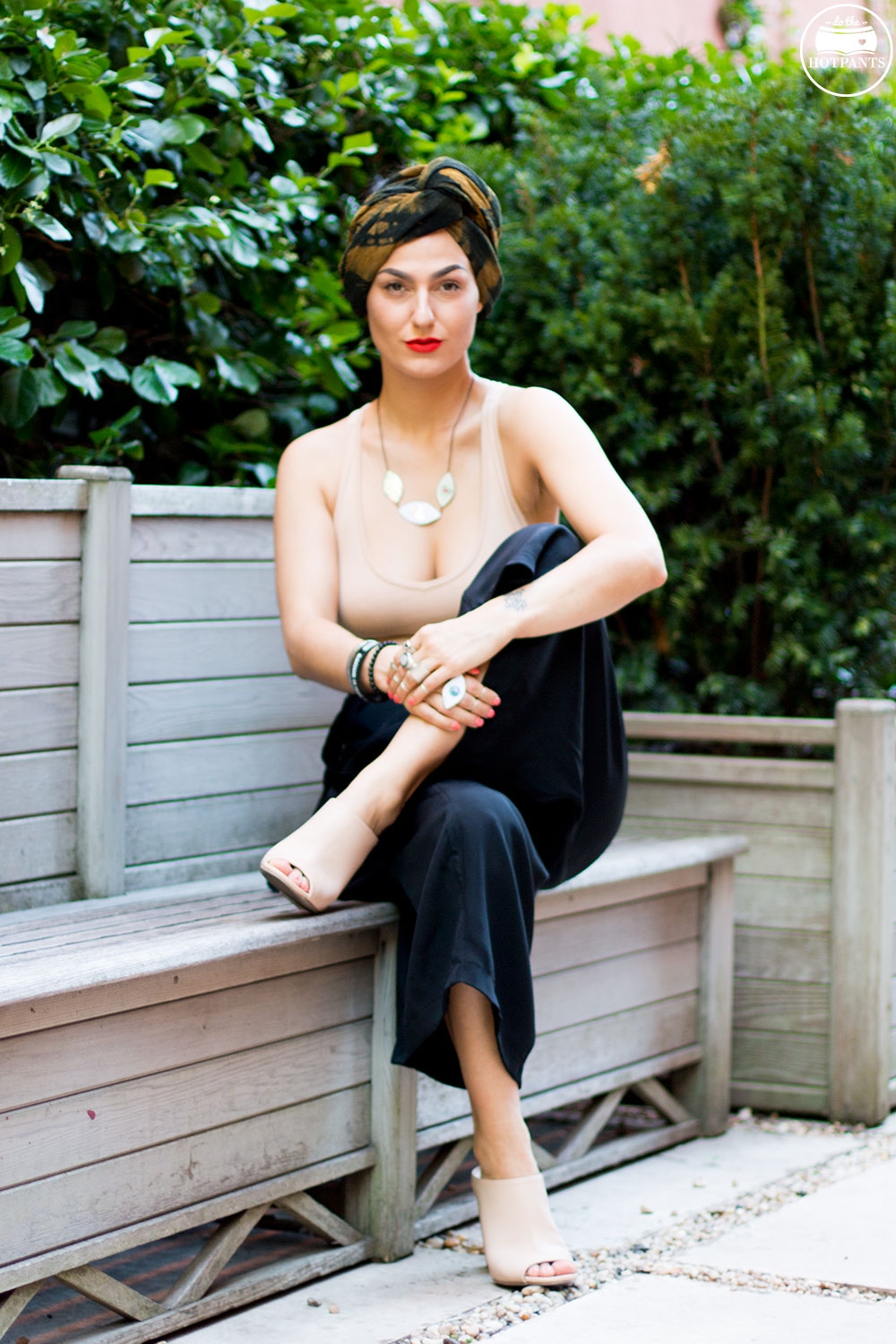 And last but not least, is my turban, made by Diane Katz Designs.
A designer I hold near and dear to my heart as we've done many street sales together in NYC.
Her tie-dye silk creations are just so beautiful, and this is DEFINITELY not the first time I've worn DKD (Diane Katz Designs) on DTH.
Check out more tie dye outfits here.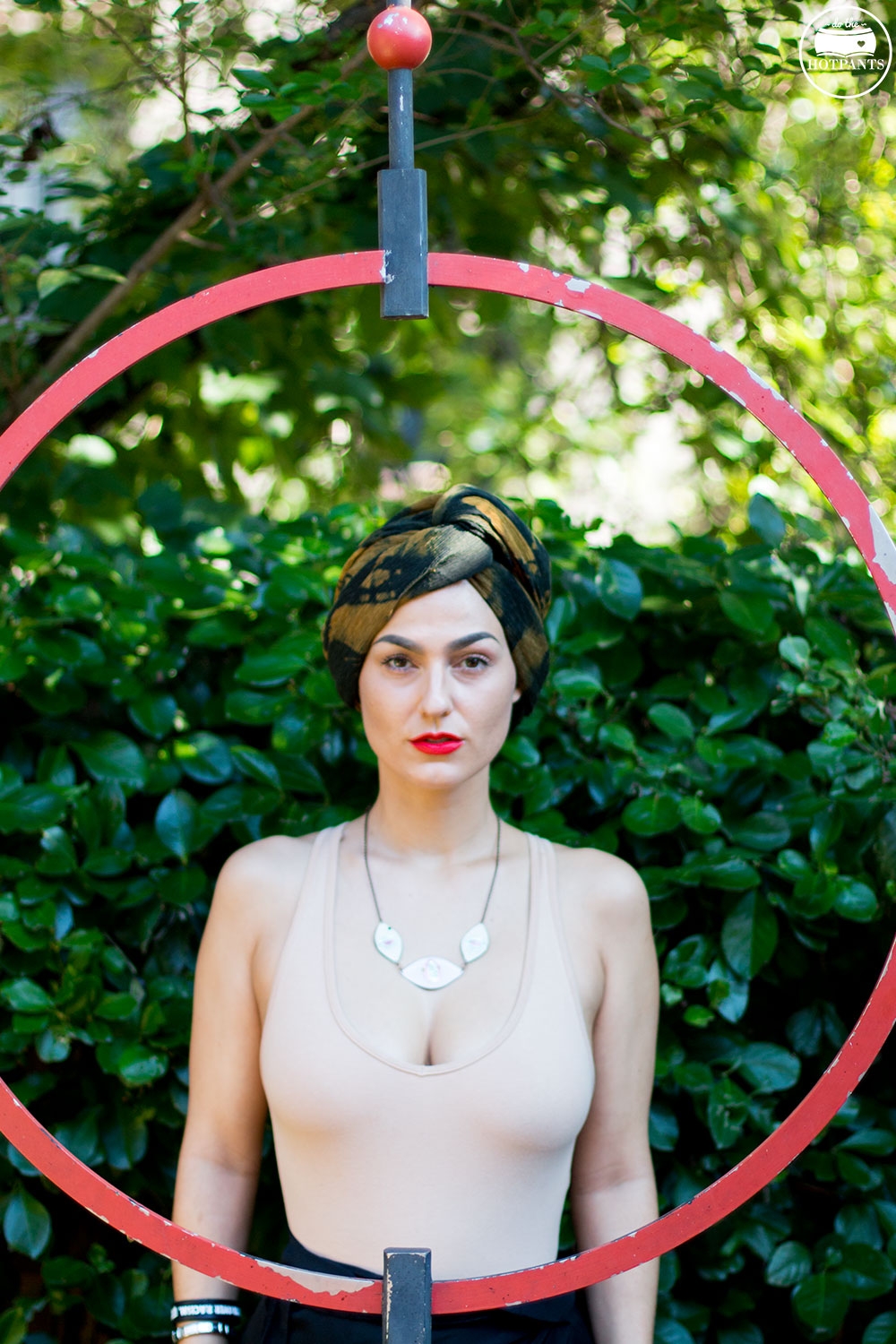 Also check out my Instagram right now. I just posted a video of me wrapping my scarf into a turban.
It's actually a full sized silk scarf that I somehow managed to twist into a hat and make stay on top of my head without safety pins or tape ;)
(yeah I know, I'm a genius)
OH, and for anyone in NYC who is interested in purchasing any Diane Katz Designs silks, we'll be having another street sale on Saturday, October 24th.
More details to come, but make sure you mark your calendars. I haven't decided whether I'm also going to sell stuff from my closet, but either way, the sale will be EPIC!
Have a wonderful start to your week everyone, and remember:
Hotpants Loves You!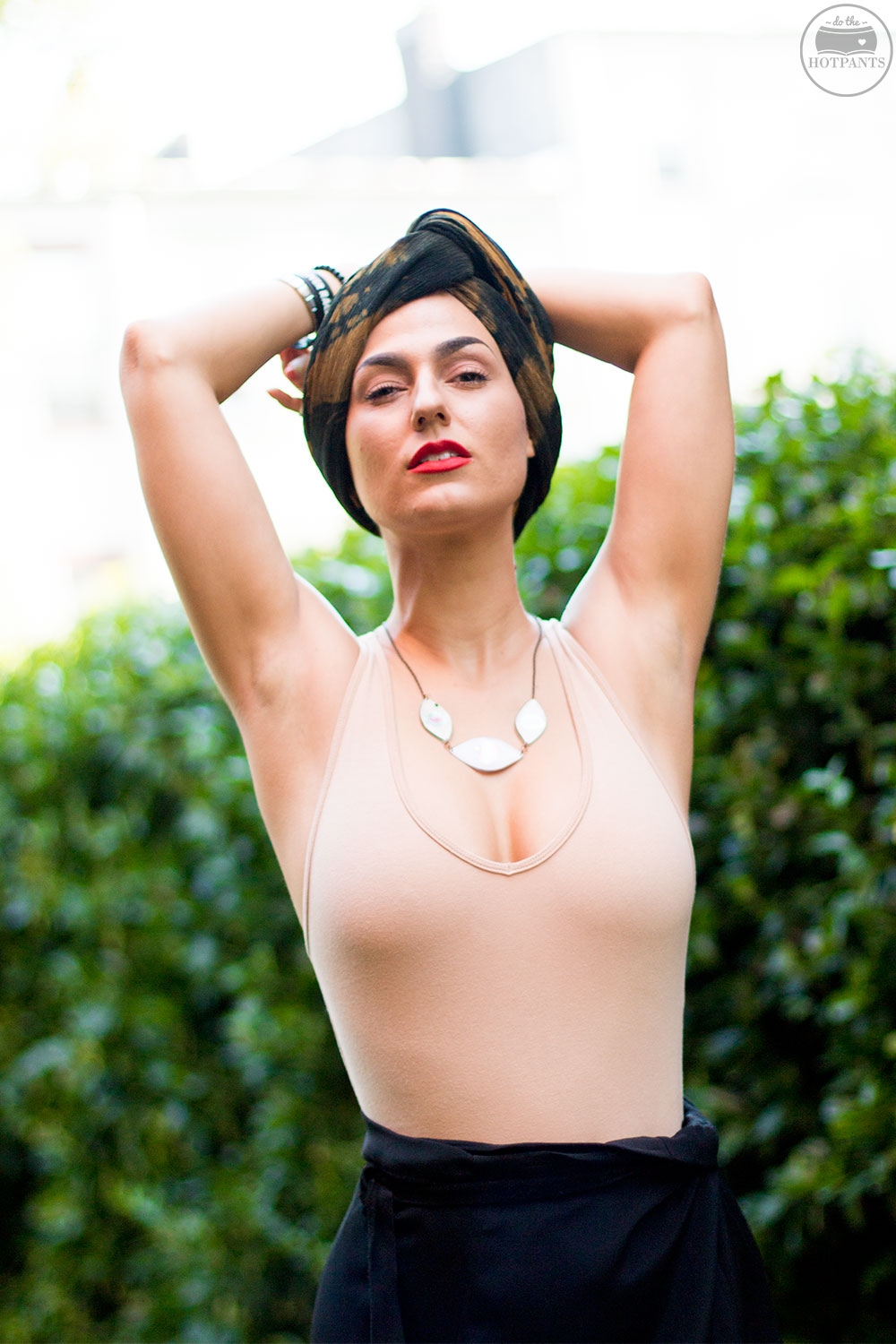 LATER DUDES,
XX-HOTPANTS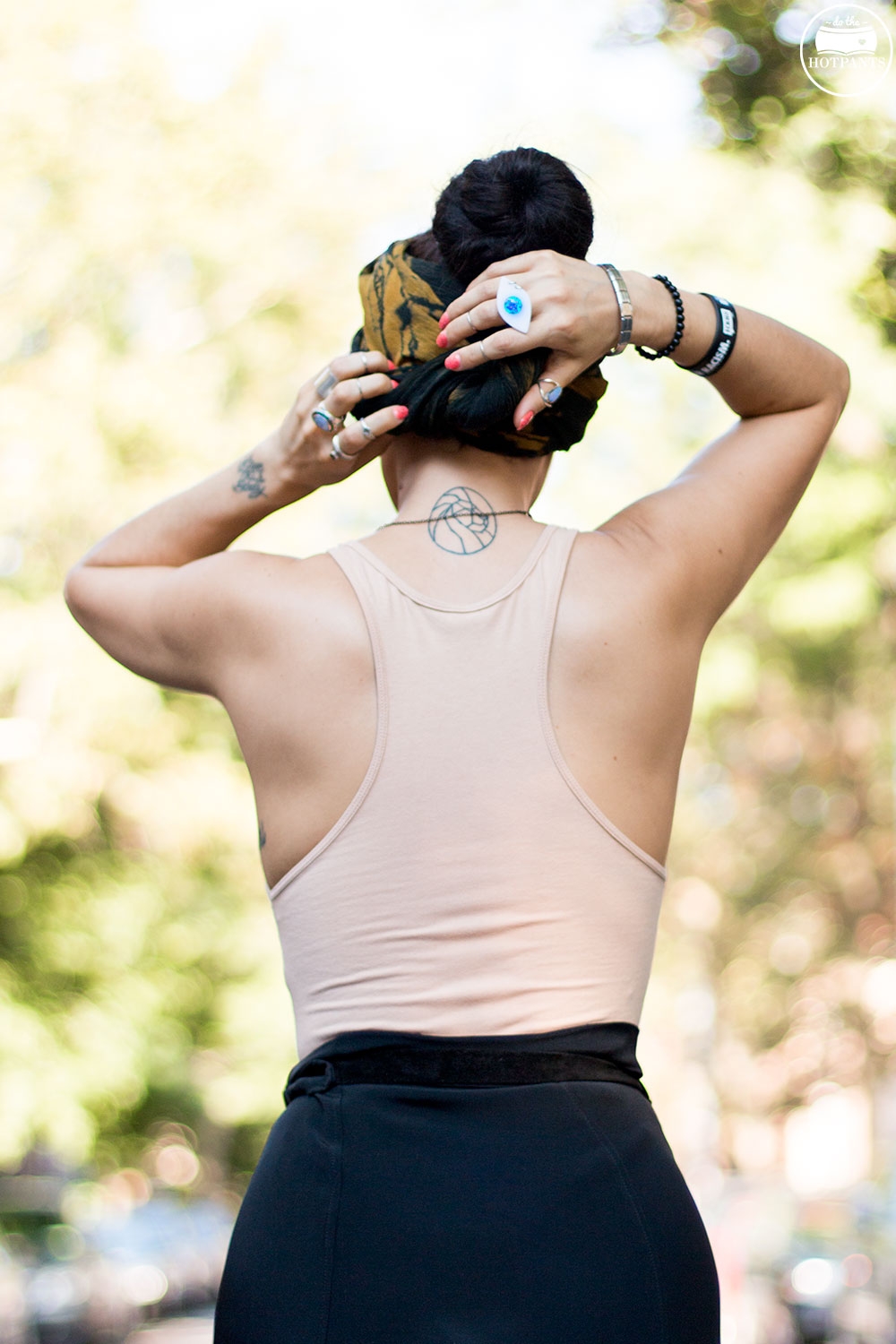 Wearing
Lipstick : MAC So Chaud / Pants : FIORAVANTI / Turban : Diane Katz Designs / Jewelry : PetiteUtile / Bodysuit : American Apparel / Shoes : Forever 21
Photography : Spree Wilson