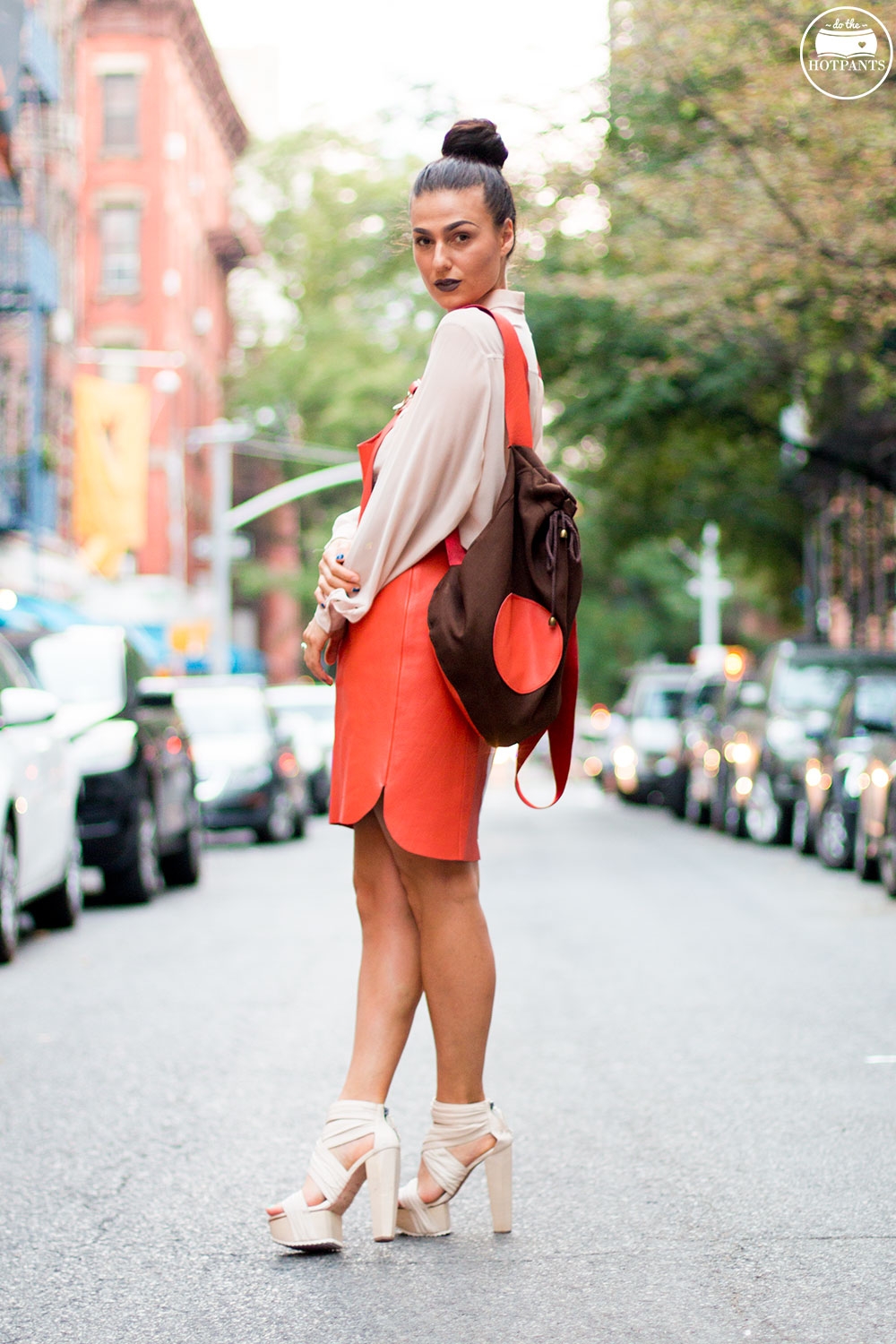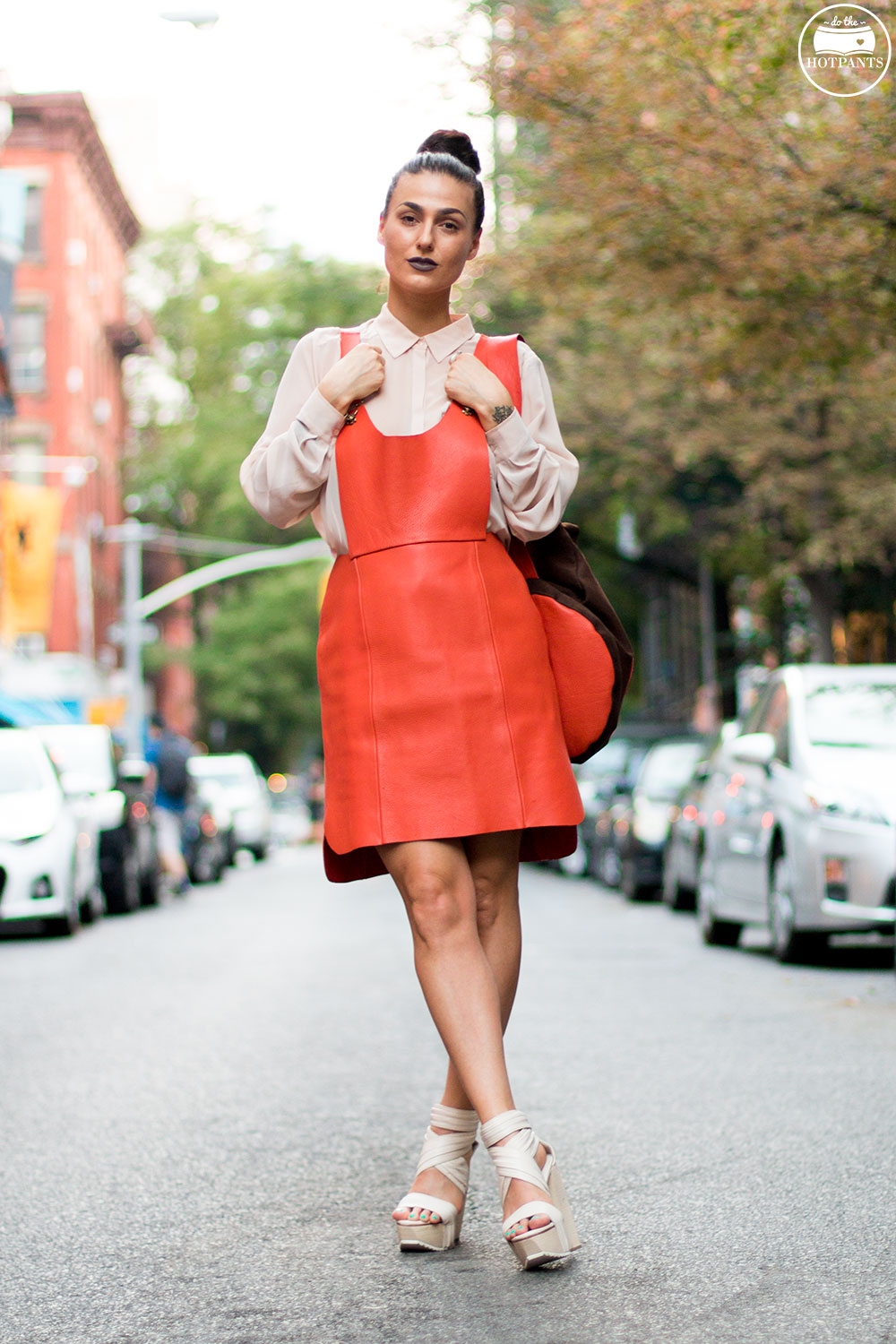 One more day until it's officially Fall….
booooooooooo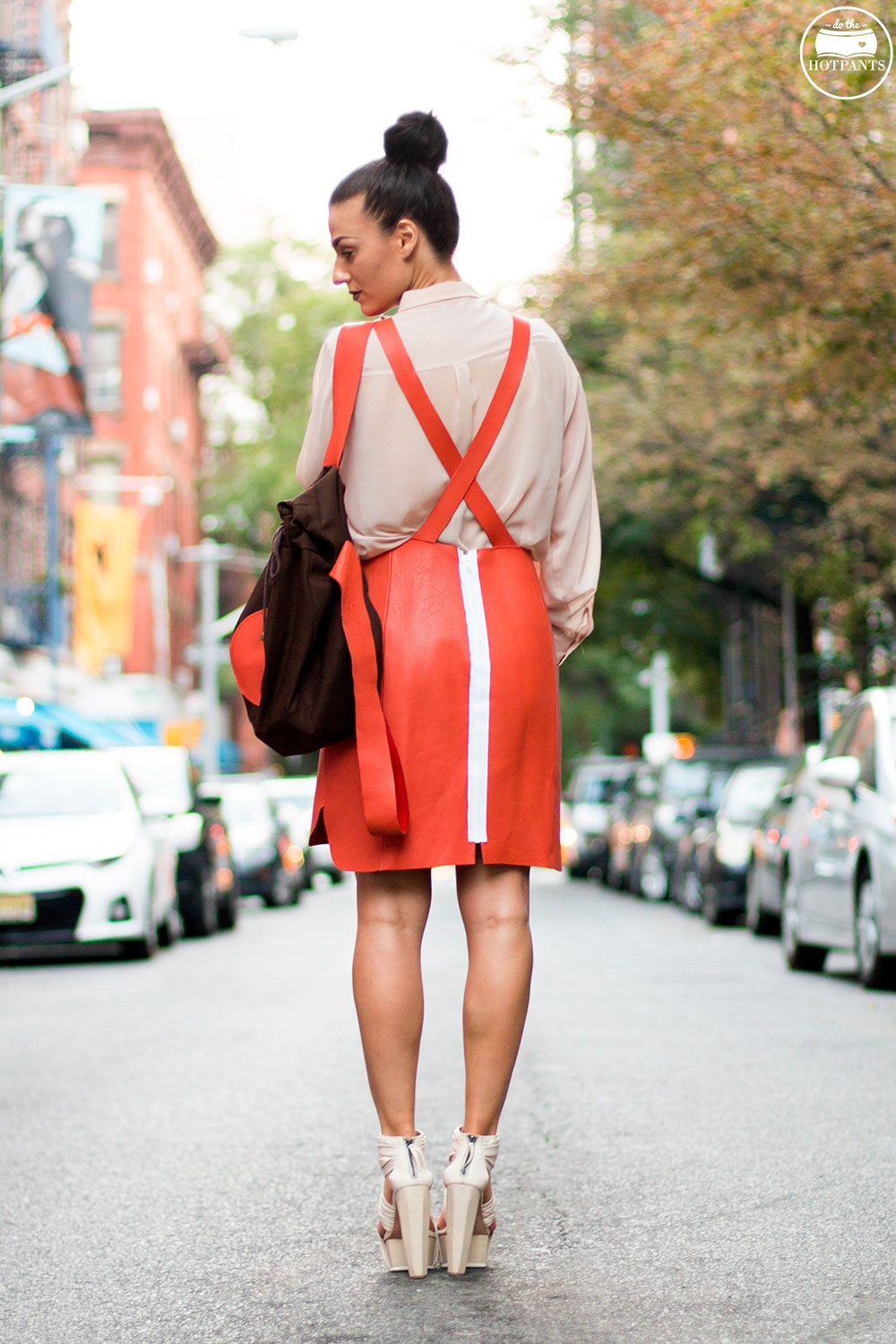 I know that bloggers are supposed to be like,
YAY FALL, AND PUMPKIN SPICED LATTES, AND DARK LIPSTICK, AND WRAPPING YOUR HANDS IN YOUR SWEATER WHILE DRINKING HOT TEA OUT OF A MUG….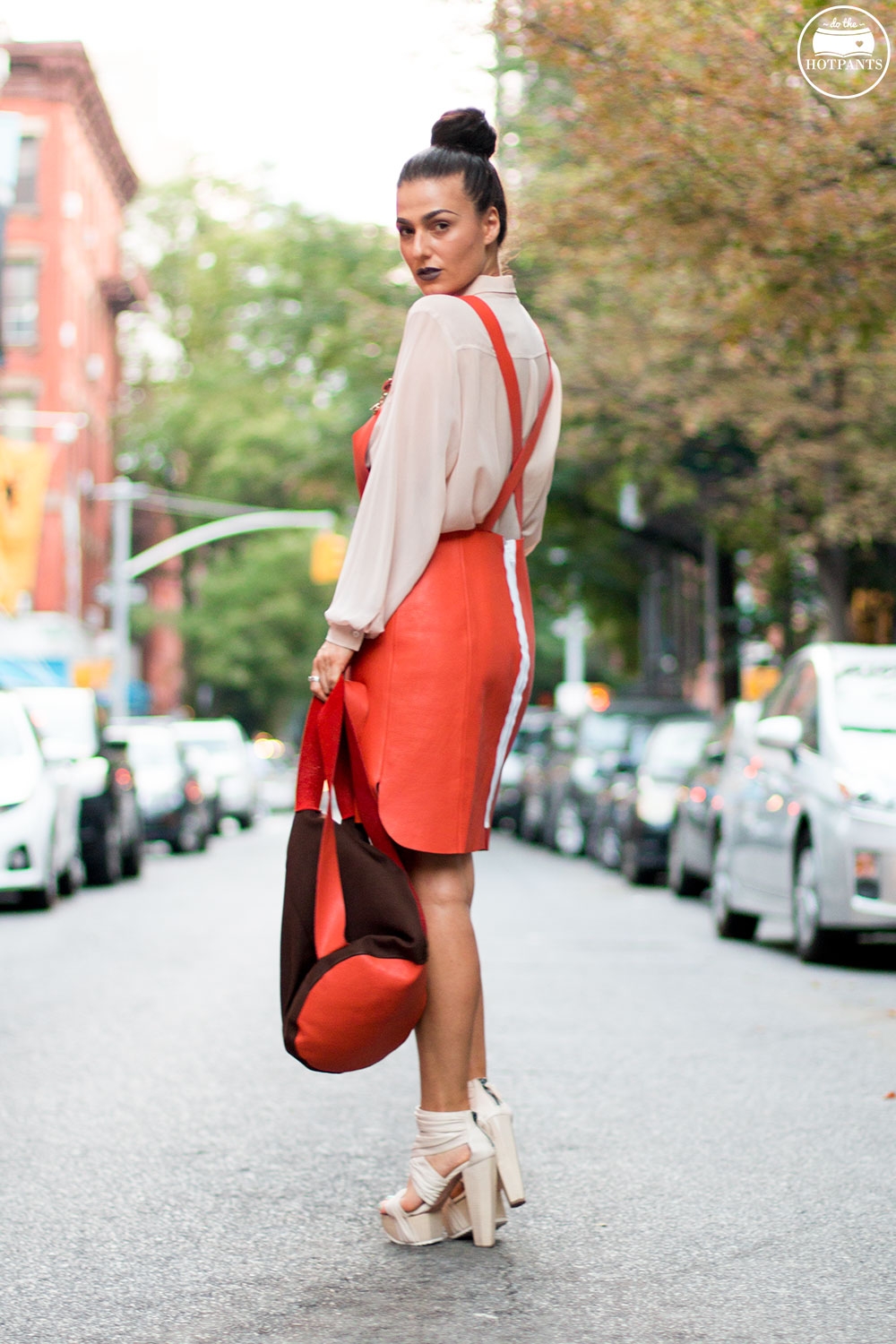 BUT I AM NOT THAT BLOGGER FAM!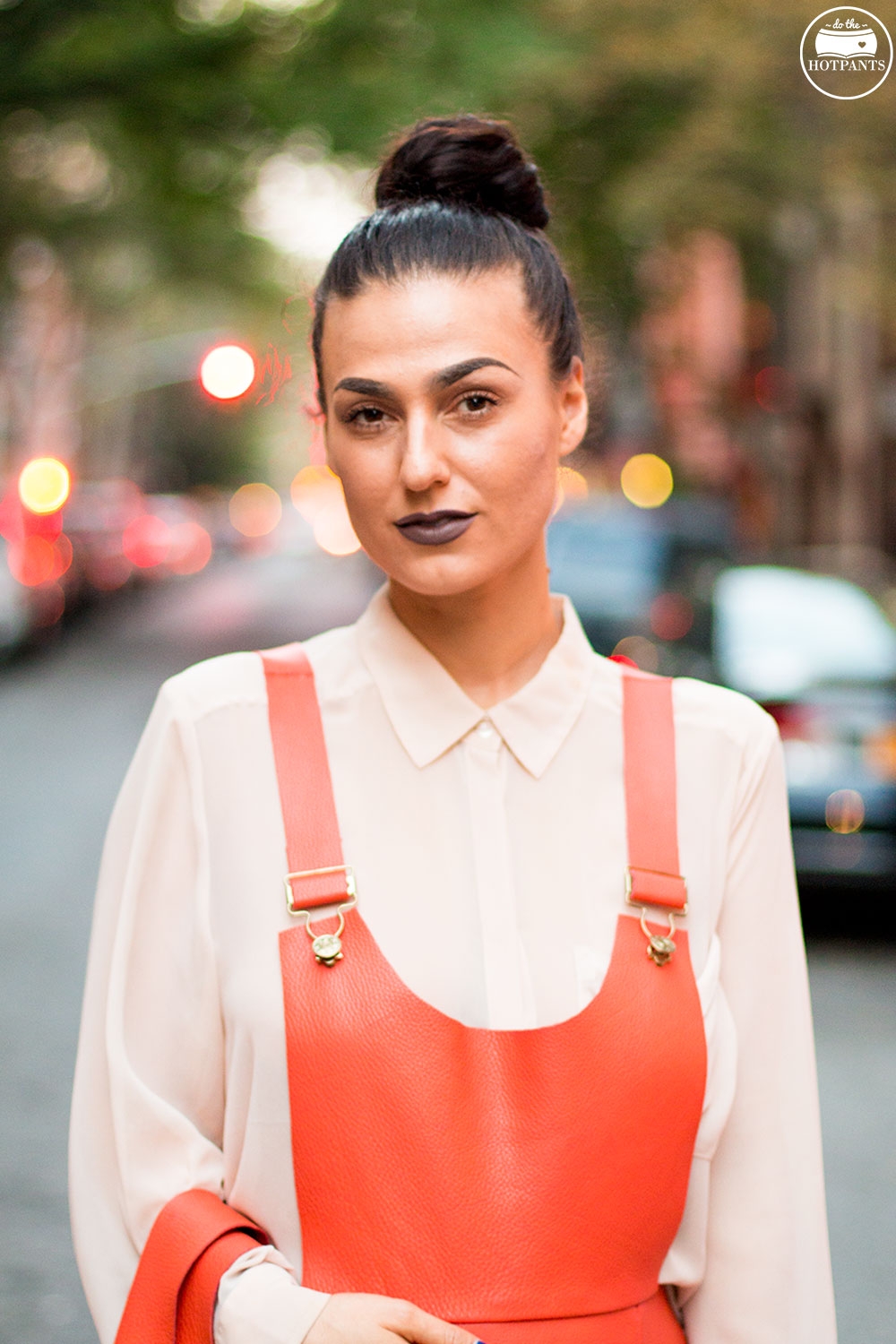 Lol ok, ok, I'll quit bitching about the weather. I feel like that's all I do on this blog!
BUT U KNOW U LOVE IT WHEN HOTPANTS GETS GRUMPYPANTS!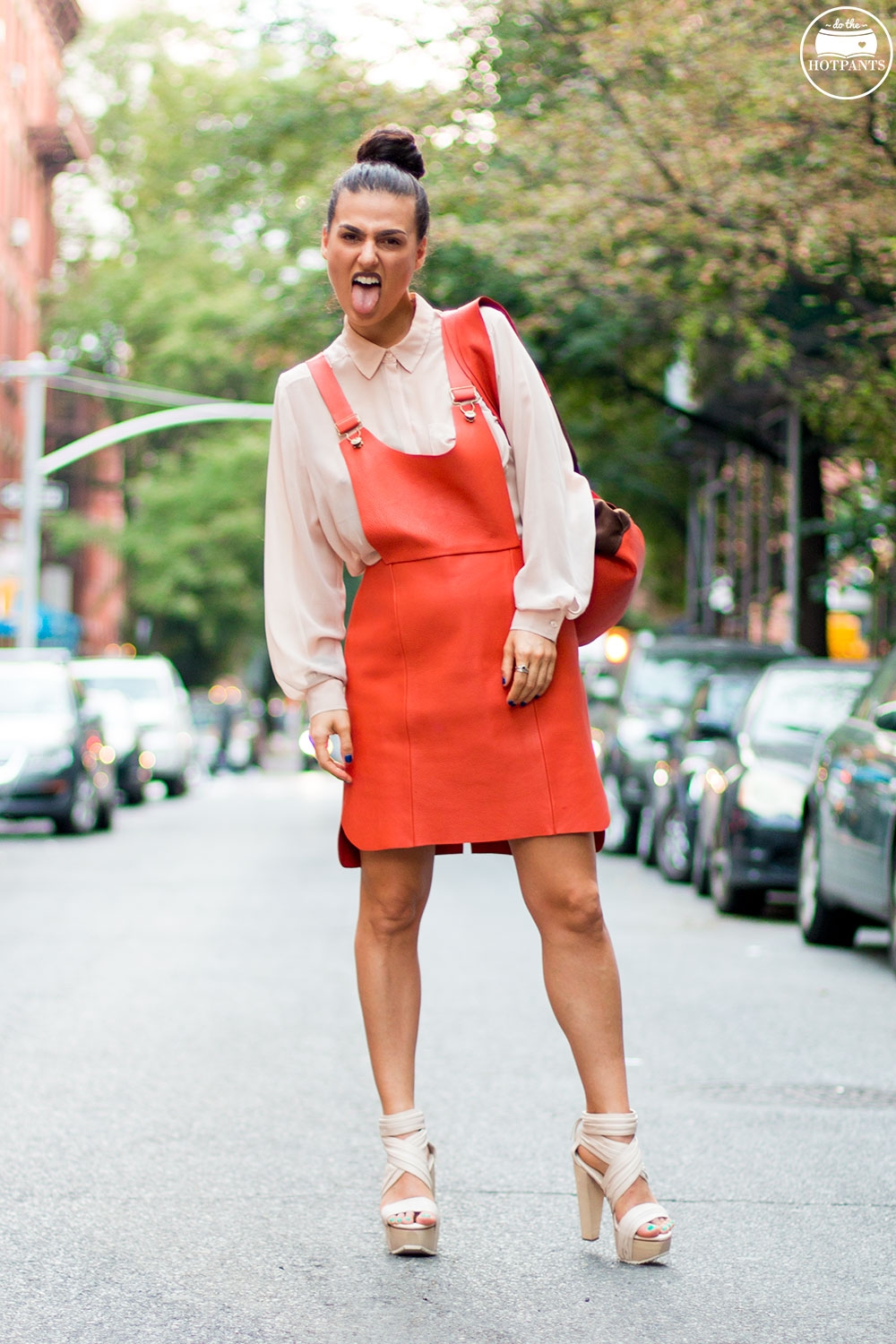 Instead, let me celebrate an amazing designer I recently found out about.
Do you guys like this Jumper and Backpack?
It's by Lindy Fox, a designer right here in NYC!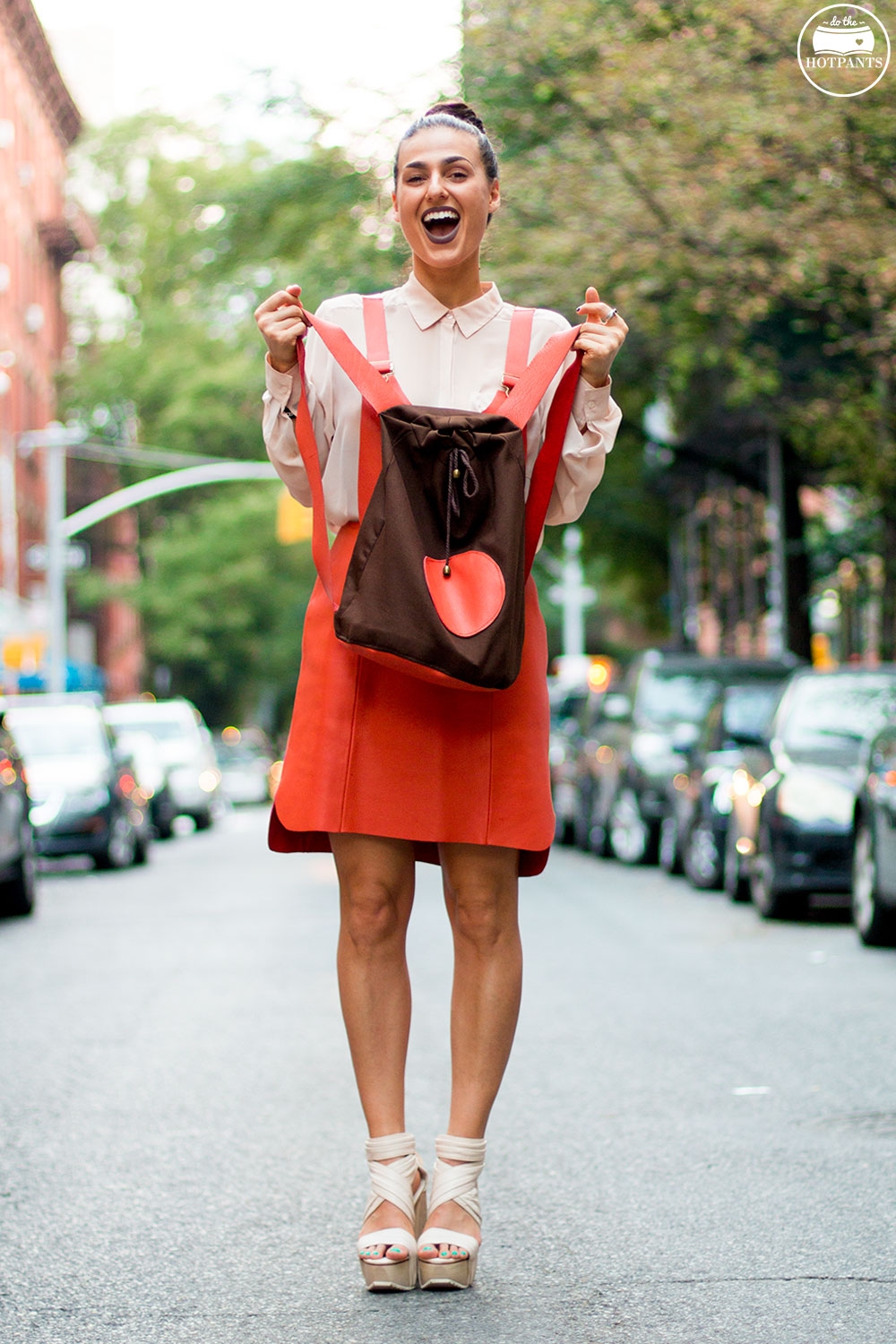 Lindy is a sophomore at the Fashion Institute of Technology.
A SOPHOMORE, ladies and gentlemen…and look at how badass her clothes already are!
In fact, they're so badass that 19th Amendment now sells her designs online.
Congrats, Lindy!!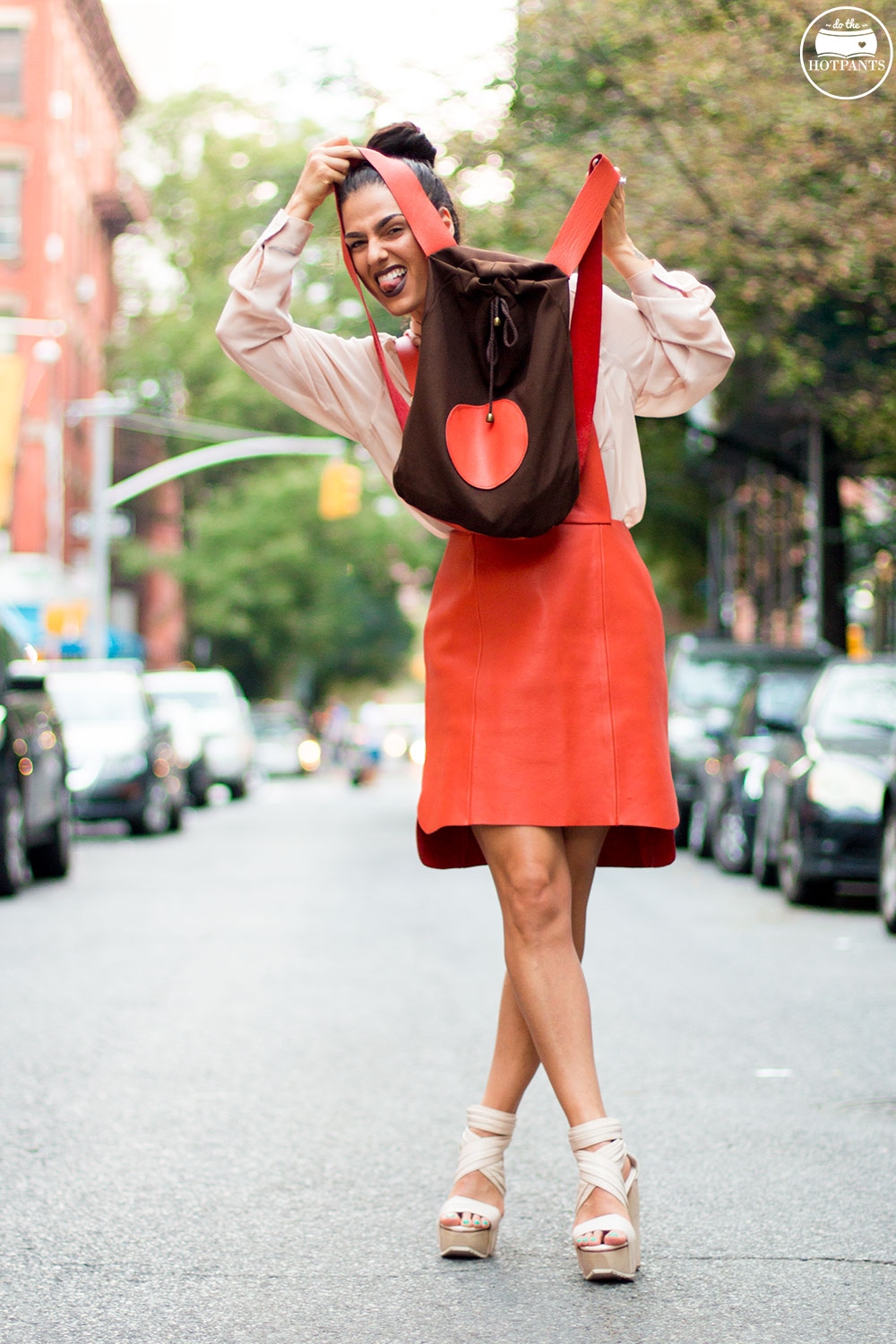 Lindy's clothing label also completely aligns with my Slow Fashion Commitment.
Her designs are made by hand, one by one, locally!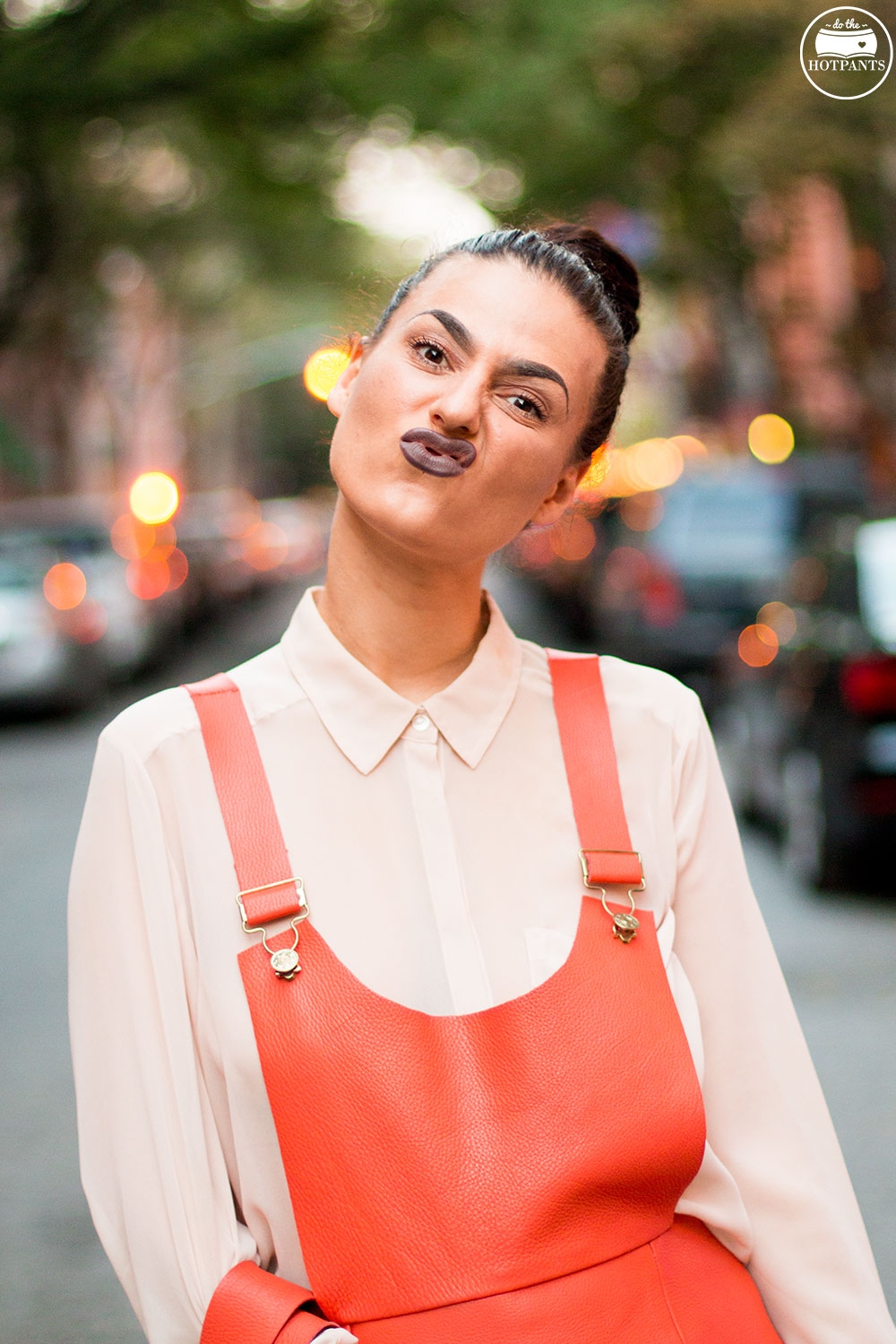 And here is what Lindy has to say, in her own words, about her work:
"Fashion is the first way in which I see people's individuality expressed. It is the way in which I want to connect to other women: to make them feel valued and confident. It is the way in which I challenge myself the most and just the beginning of a lifelong exploration."
VALUED AND CONFIDENT?
YES PLEASE!
Notice that Lindy doesn't say she wants women to feel sexy.
Instead she wants women to think highly and positively of themselves when they wear her clothing.
Now HERE is a woman I can rally behind,
Because I definitely feel confident in her clothes!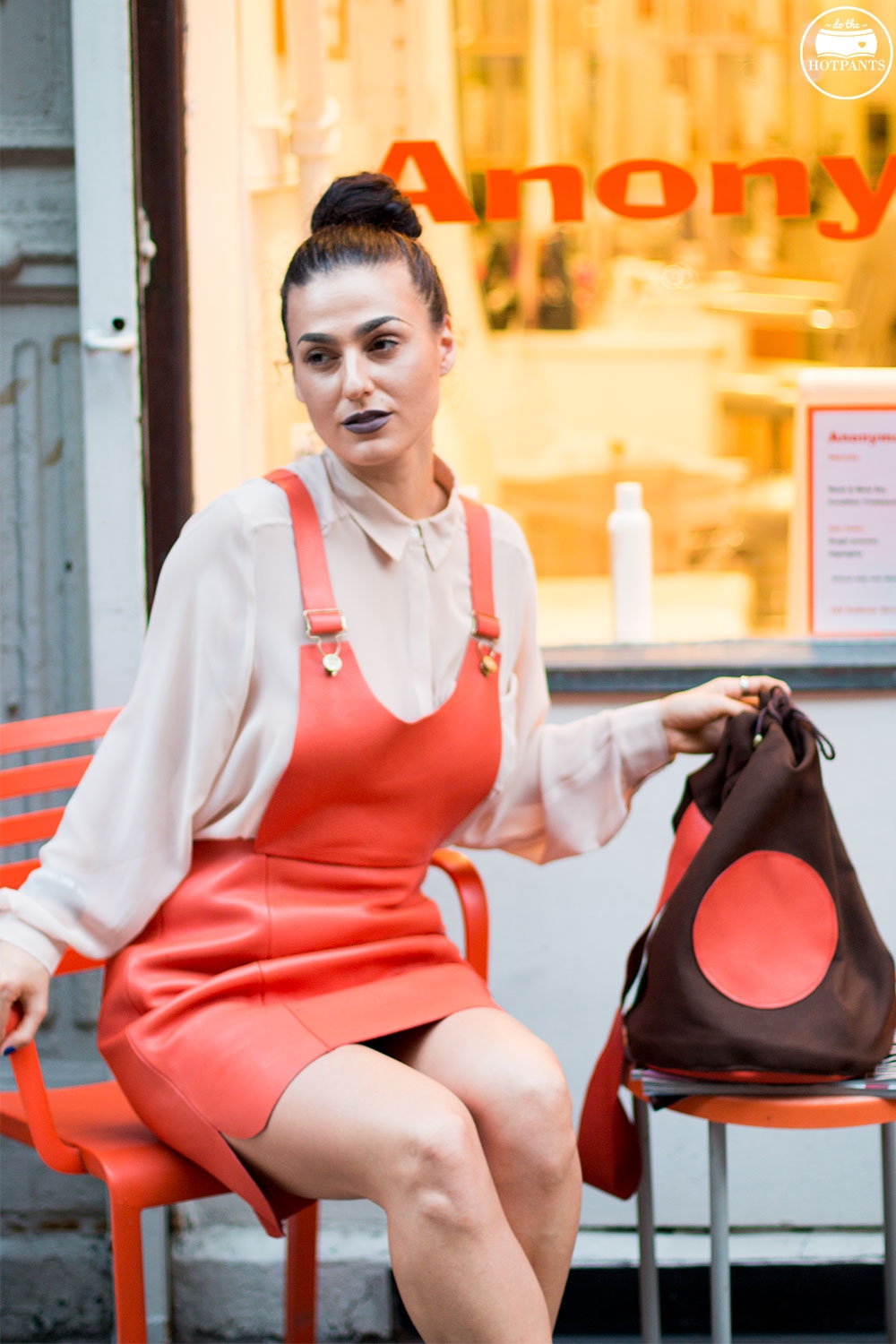 LATER DUDES,
XX-HOTPANTS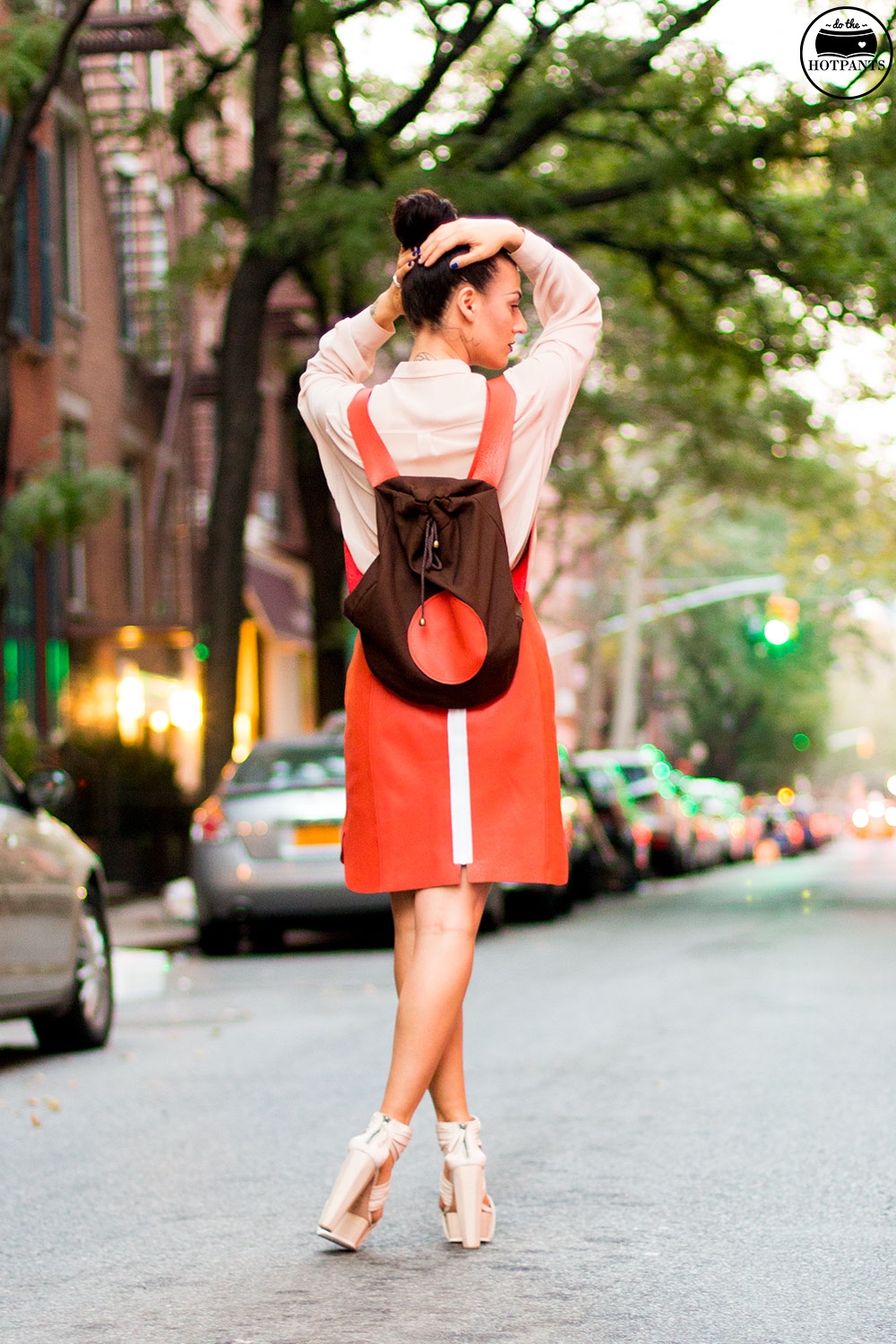 Wearing
Lipstick : MAC Stone / Blouse : H&M / Jumper and Backpack : Lindy Fox / Heels : Joe's Jeans
Photography : Spree Wilson