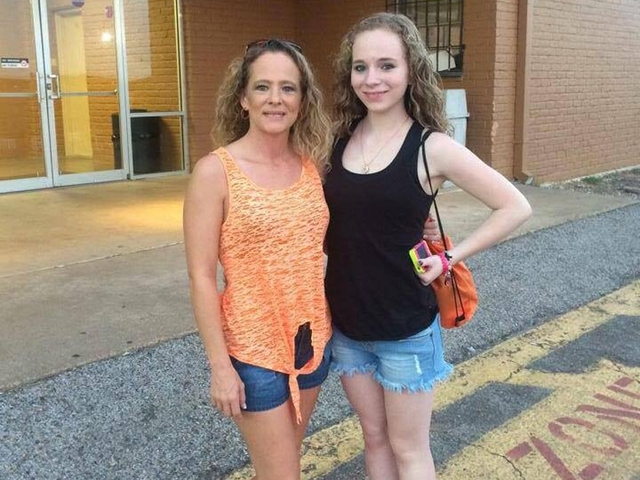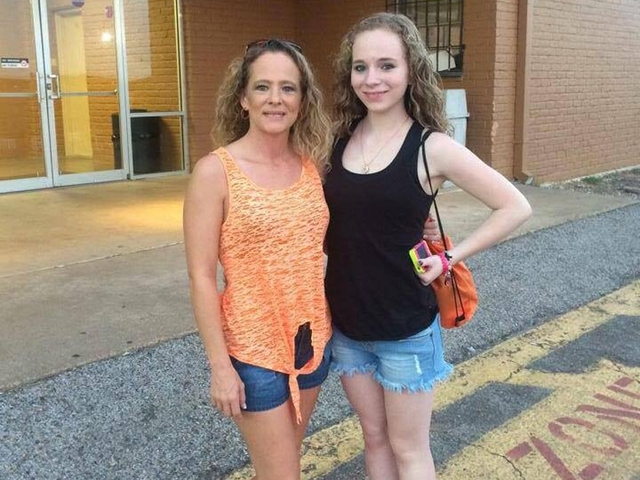 The picture above is of Lacey Smarr with her mom.
Lacey died on Monday from complications due to Anorexia.
More details can be read here.
I just found out about Lacey's story, but from what I understand, the trigger was that someone in her gym class said her butt looked fat.
After that she spiraled in a short amount of time, and despite all the warning signs of an Eating Disorder, school and medical officials told Lacey's family that Lacey did NOT have any problems. Despite her passing out at school, or throwing up in the hospital, her symptoms were ignored, and Lacey ended up dying because of the lack of education and awareness around ED's.
In the wake of her daughter's death, Lacey's mother has started the Lacey Foundation to make other parents aware of the warning signs and to prevent eating disorders from going undetected, like her daughter's.
This post is dedicated to Lacey, her family, and all the people out there struggling with an eating disorder, or those mourning the loss of a loved one who have since lost their battle with ED.
There are 23 of them every single day.
---
That being said,
I have some uplifting news for you as well.
Lacey will not die in vain. Her death is helping to bring ED's further out of the darkness of taboo.
We need more education, more empathy, and the most important part, MORE MENTAL HEALTHCARE, to really get to the heart of helping people fully heal.
And to help shine light on this epidemic, I found an Indigogo Film Campaign called Just Eat.
Watch the trailer below:
From the Just Eat Indiegogo page:
Just Eat  is a documentary that follows the deadliest, least funded, and most ignored mental illness in America. Eating disorders wreak havoc on millions of Americans every year, yet the misconceptions of the disease continue to hinder research progress, treatment access, and keep medical professionals uninformed.
The film enters the world of two individuals fighting a war in their minds and bodies. Through the personal stories of those living with their disease, we learn of the hope that treatment provides, as well as the difficulty in obtaining proper care.
Deconstructing the myths around eating disorders helps bring reality closer.
The truth is eating disorders affect both men and women. For females of African-American, Asian-American, Hispanic, and White descent, the overall prevalence of eating disorders is equal. Taking the focus off stereotypes and turning it towards the facts will create the awareness necessary to tackle this epidemic.
Anorexics are likely to die at a rate of 18x their peers if they are diagnosed in their 20's, making it by far the most deadly mental illness. Over 4% of all Americans will have an eating disorder in their lifetime.
We know that this is a high rate of incidence, yet why in 2011 did the National Institute of Health spend $84 per afflicted individual with schizophrenia compared with only $0.93 per afflicted with eating disorders?
Just Eat will face the facts and ask the questions: Why is the deadliest mental illness the least funded and the most ignored?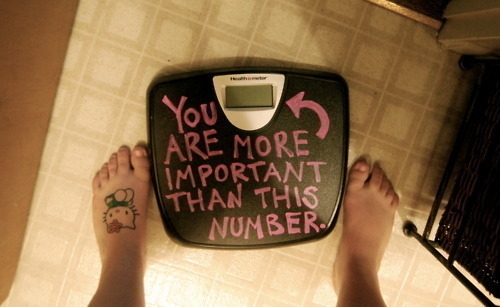 Now to the real question…
How can regular people like you and me bring a stop to this epidemic?
First we need to BAN FAT TALK.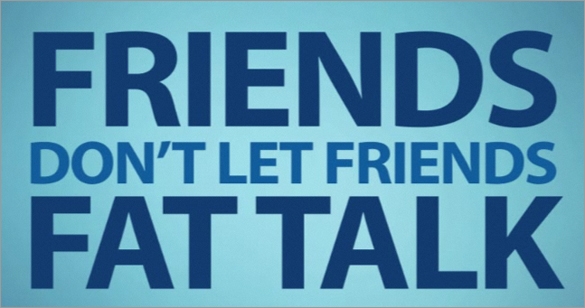 Someone told Lacey she looked fat in her gym clothes, and this incident is what pushed her over the edge into full blown ED.
We need to remove language like this from our lexicon. Children learn from adults, therefore it is OUR responsibility to love ourselves. Once we do this, our children will follow suit.
I found these cool lists online.
Remember, if it's difficult to love you for your own benefit…
Try loving yourself to help do your part at putting a stop to future people like Lacey.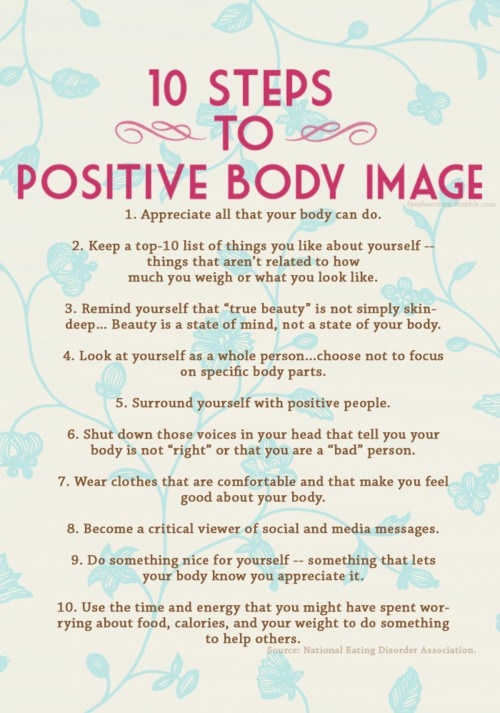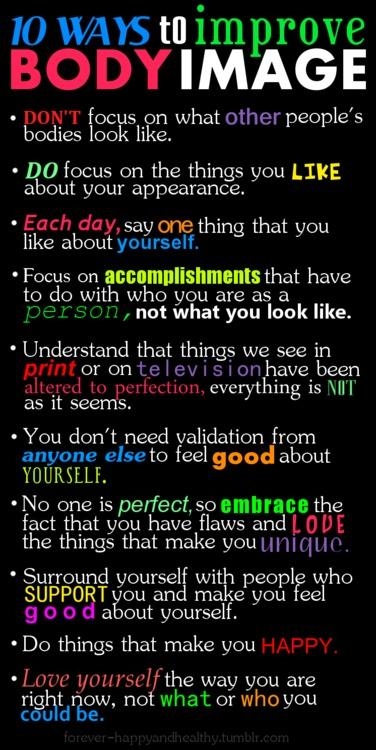 Want to help out and donate to the film project?
If you or someone you know is struggling with an eating disorder, here are a list of very helpful websites:
National Eating Disorders Association (www.nationaleatingdisorders.org)
Men Get EDs Too (www.mengetedstoo.co.uk)
Binge Eating Disorder Association (www.bingeeatingdisorder.com)
NEDA Helpline:  800-931-2237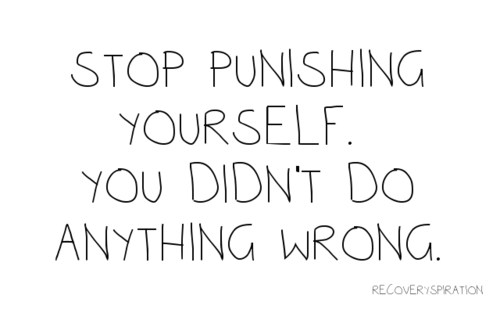 LATER DUDES,
XX-HOTPANTS