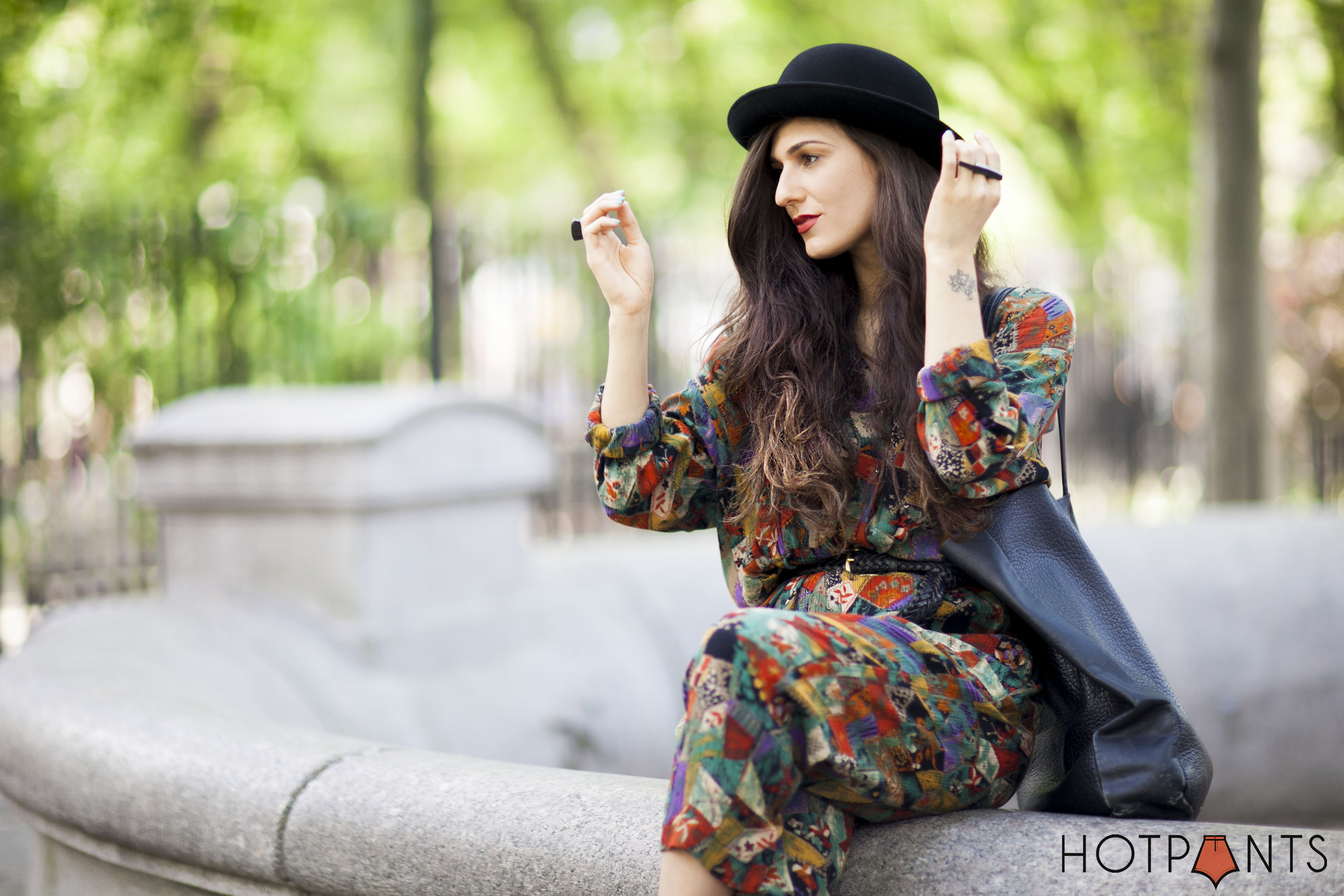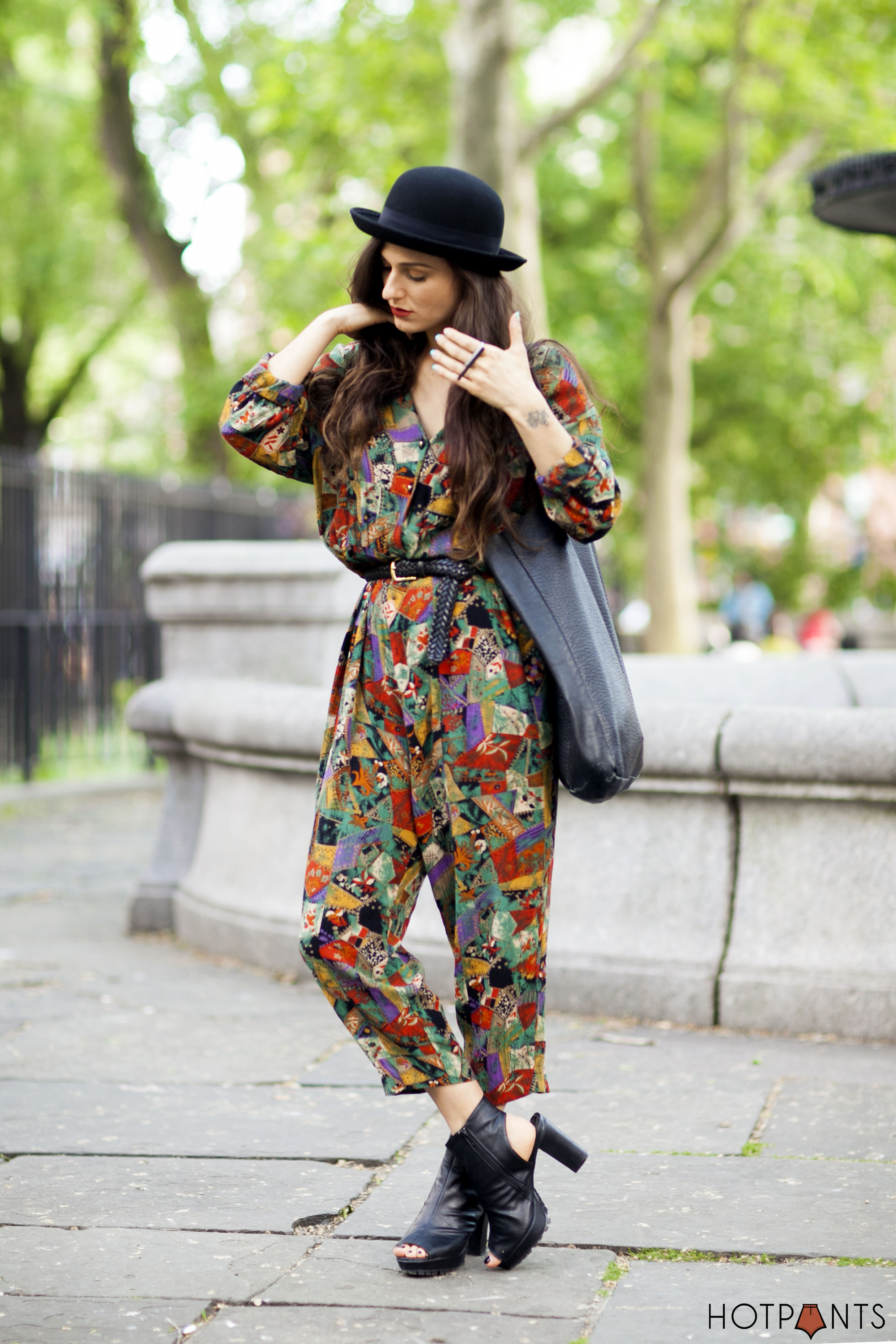 I'm basically wearing a patchwork quilt here….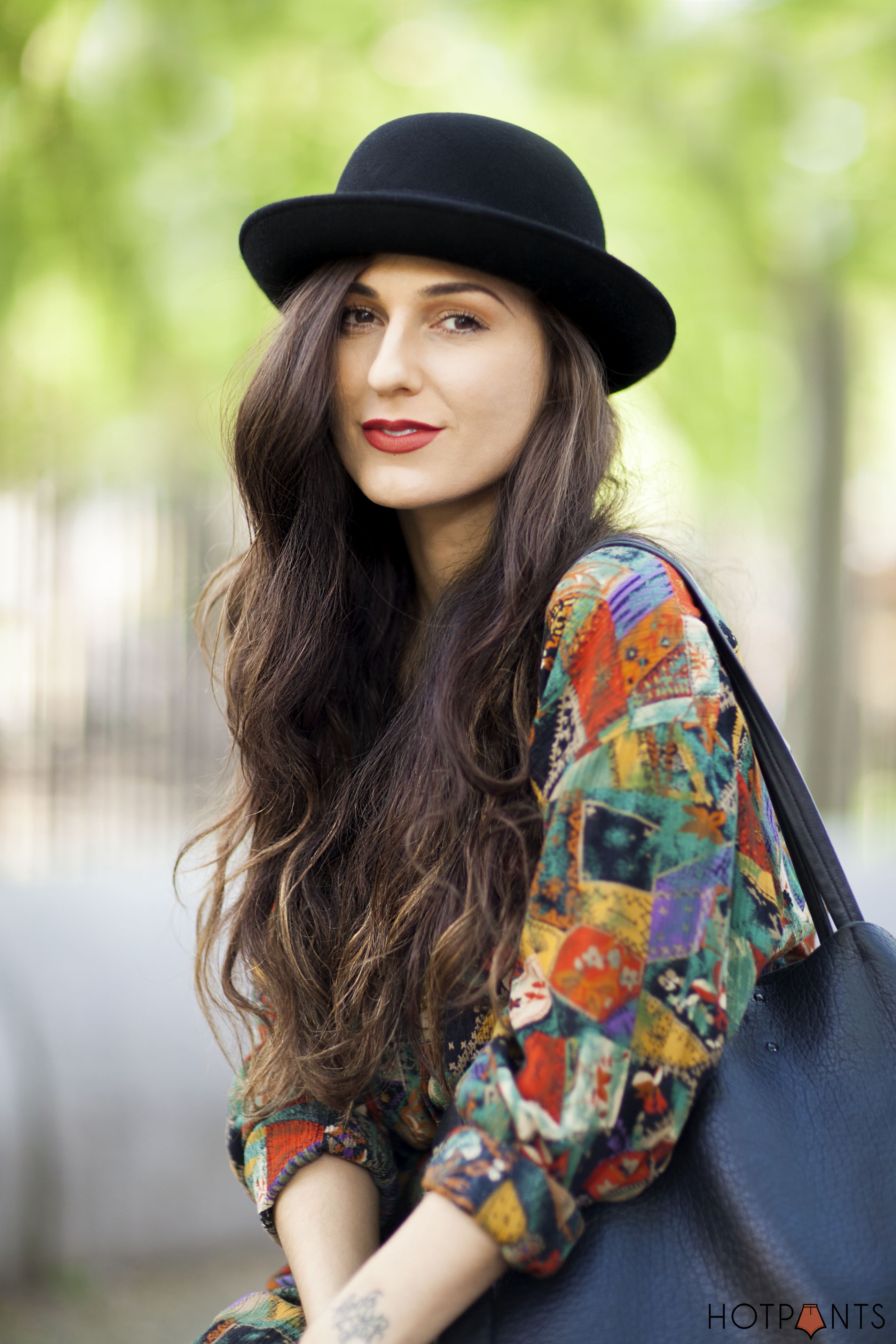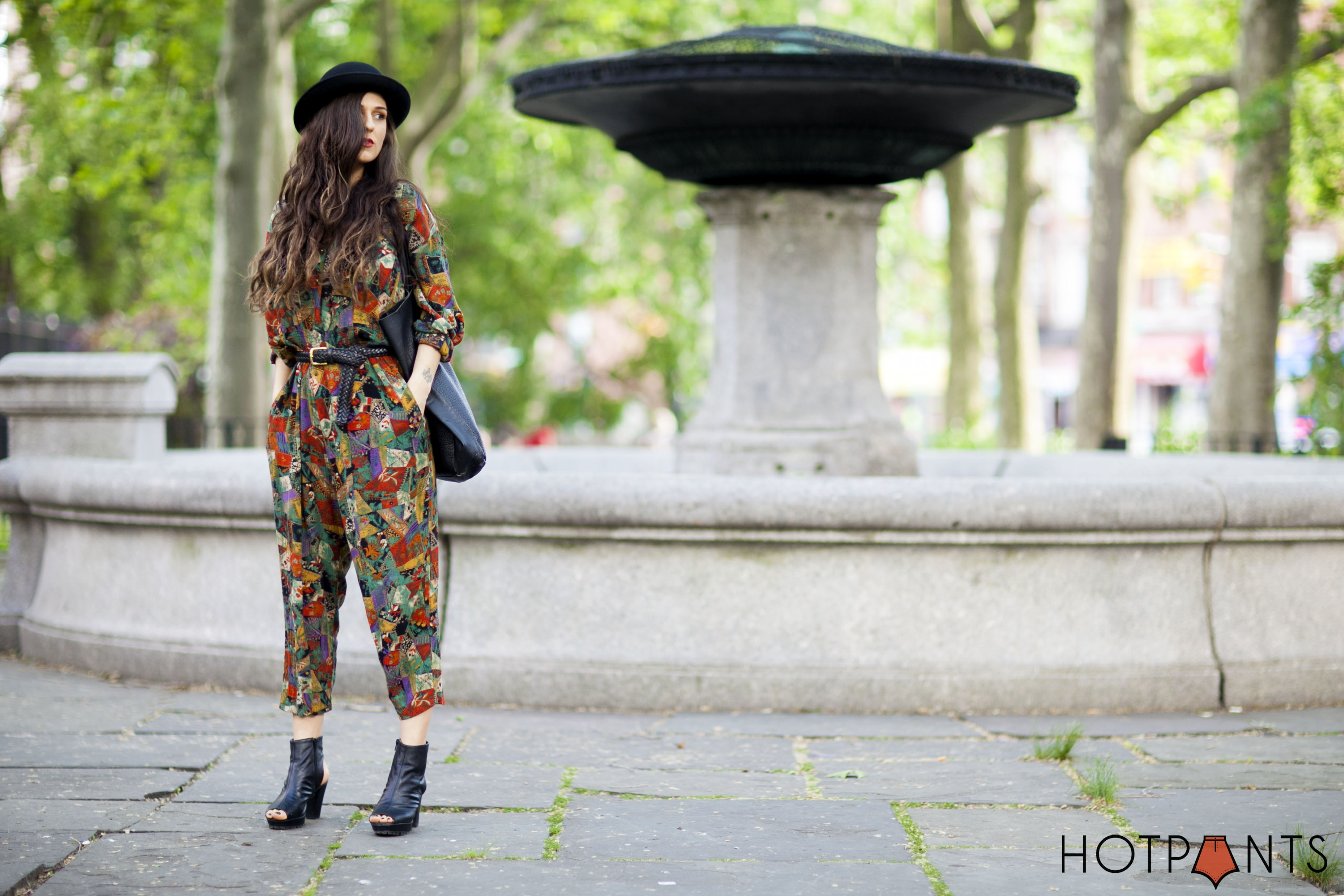 But whatever…it's VINTAGE.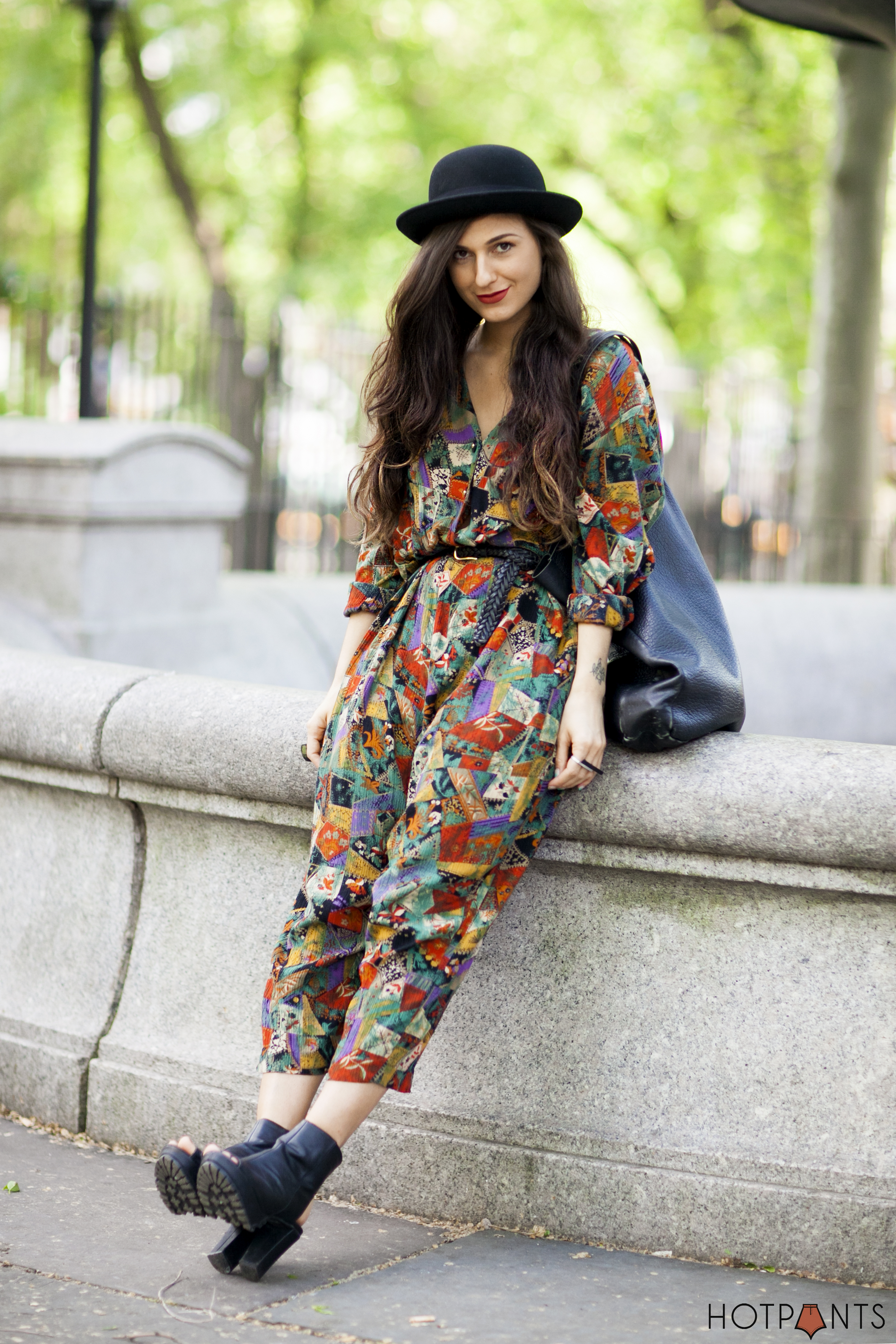 This is my "whatever it's vintage" face.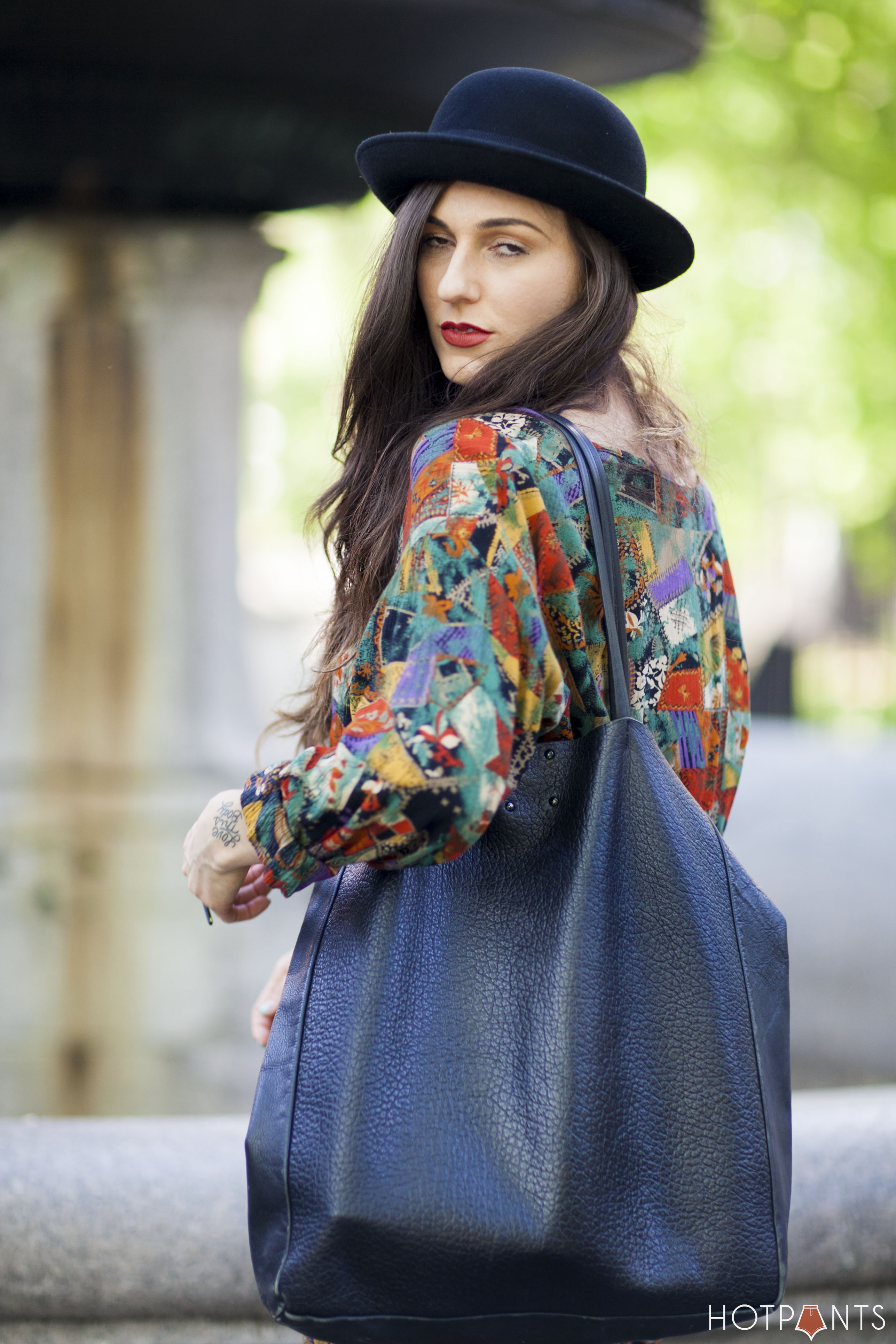 Which is how I really look 100% of the time. LOLLLLLLLLLLLLLLL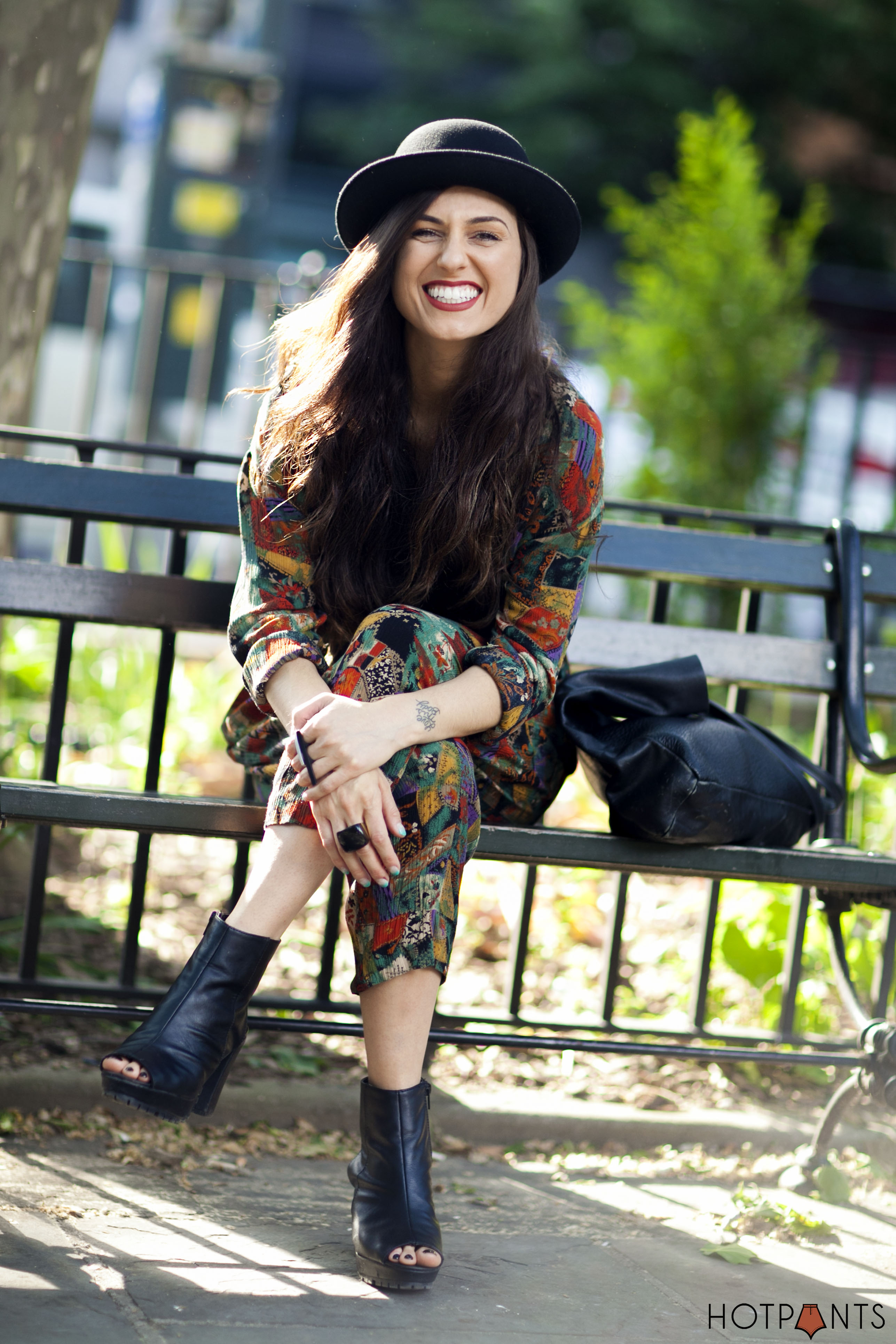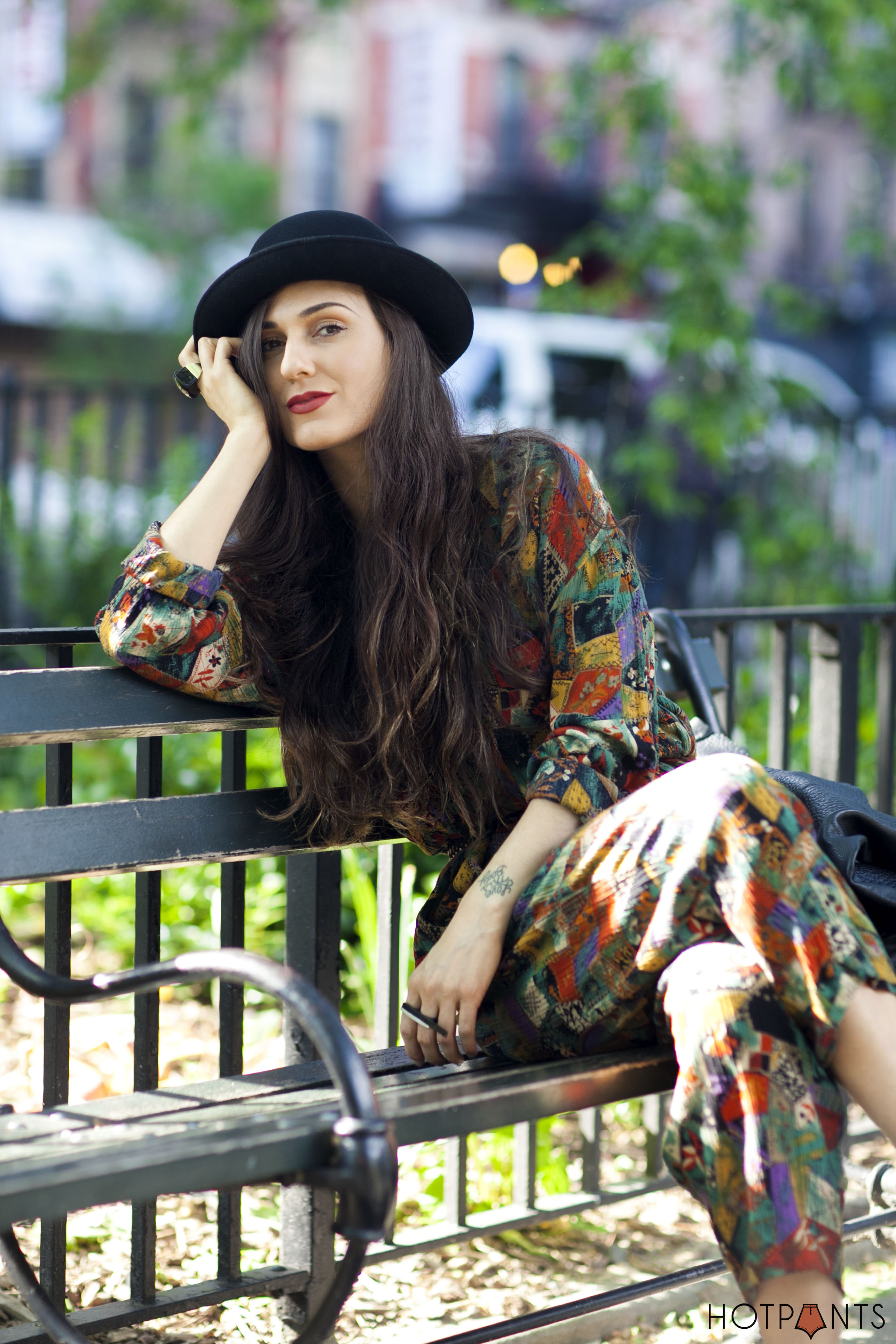 And just when you didn't think I could smile ANY BIGGER…
BAM.
Insane full tooth smile. IN YOUR FACE.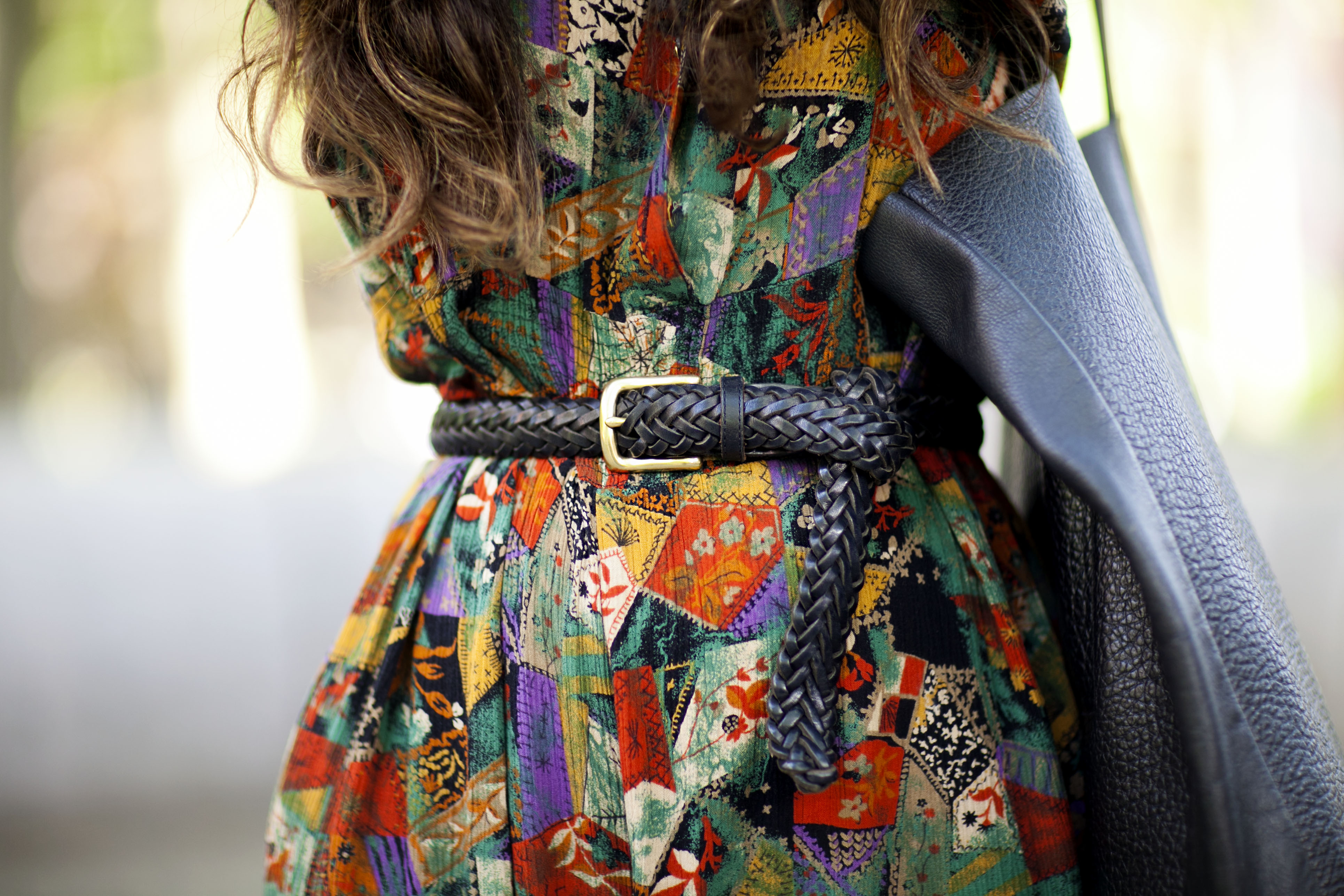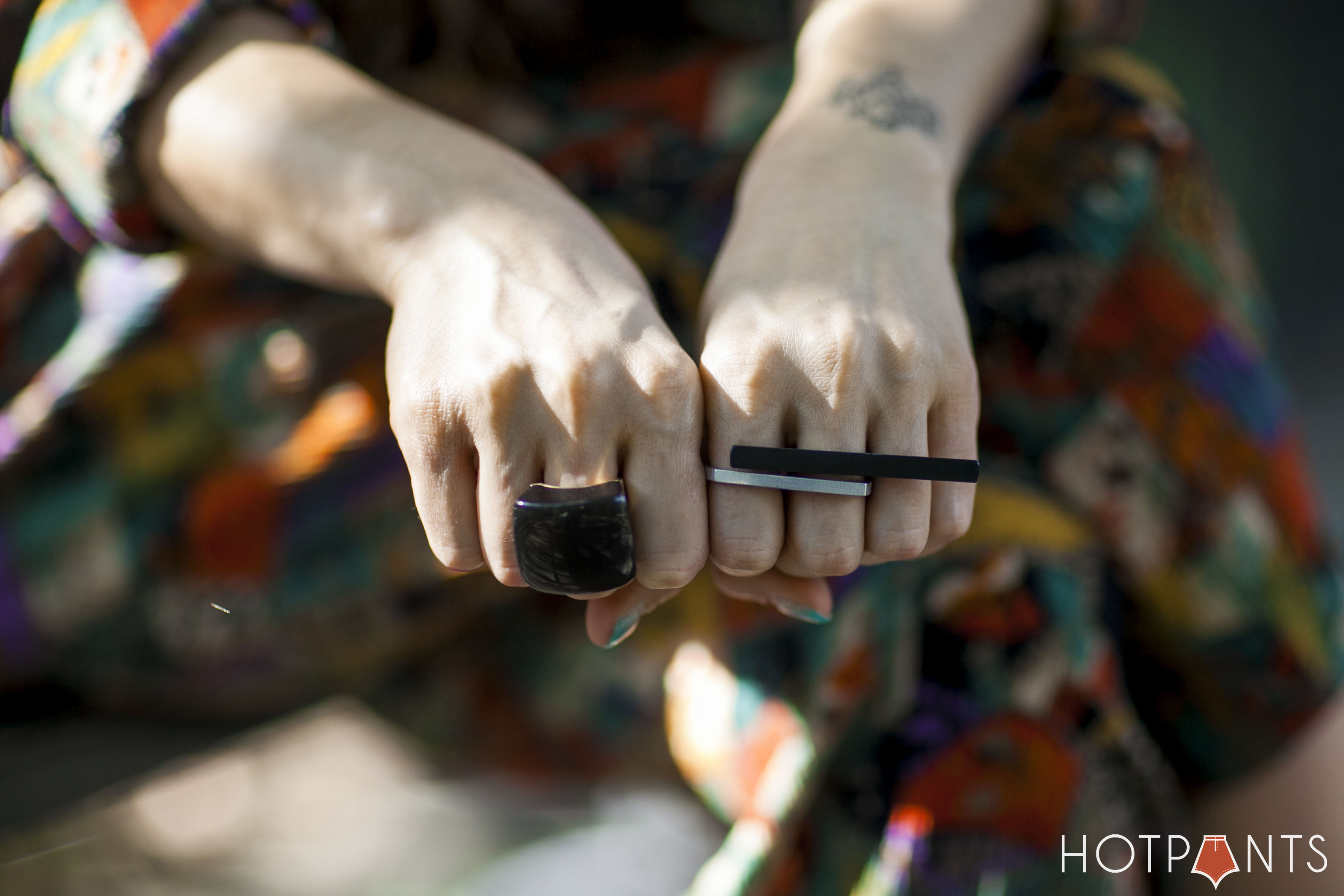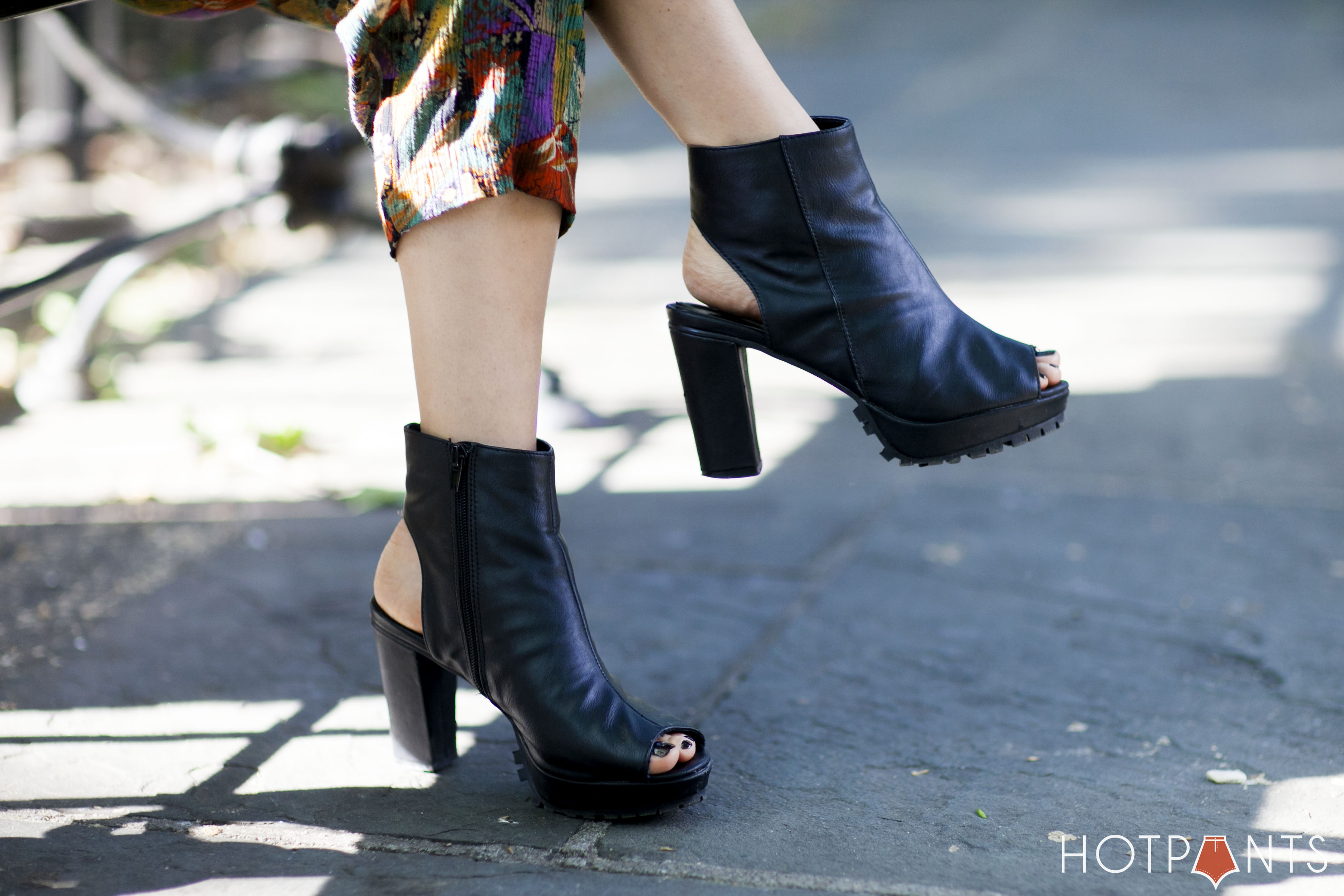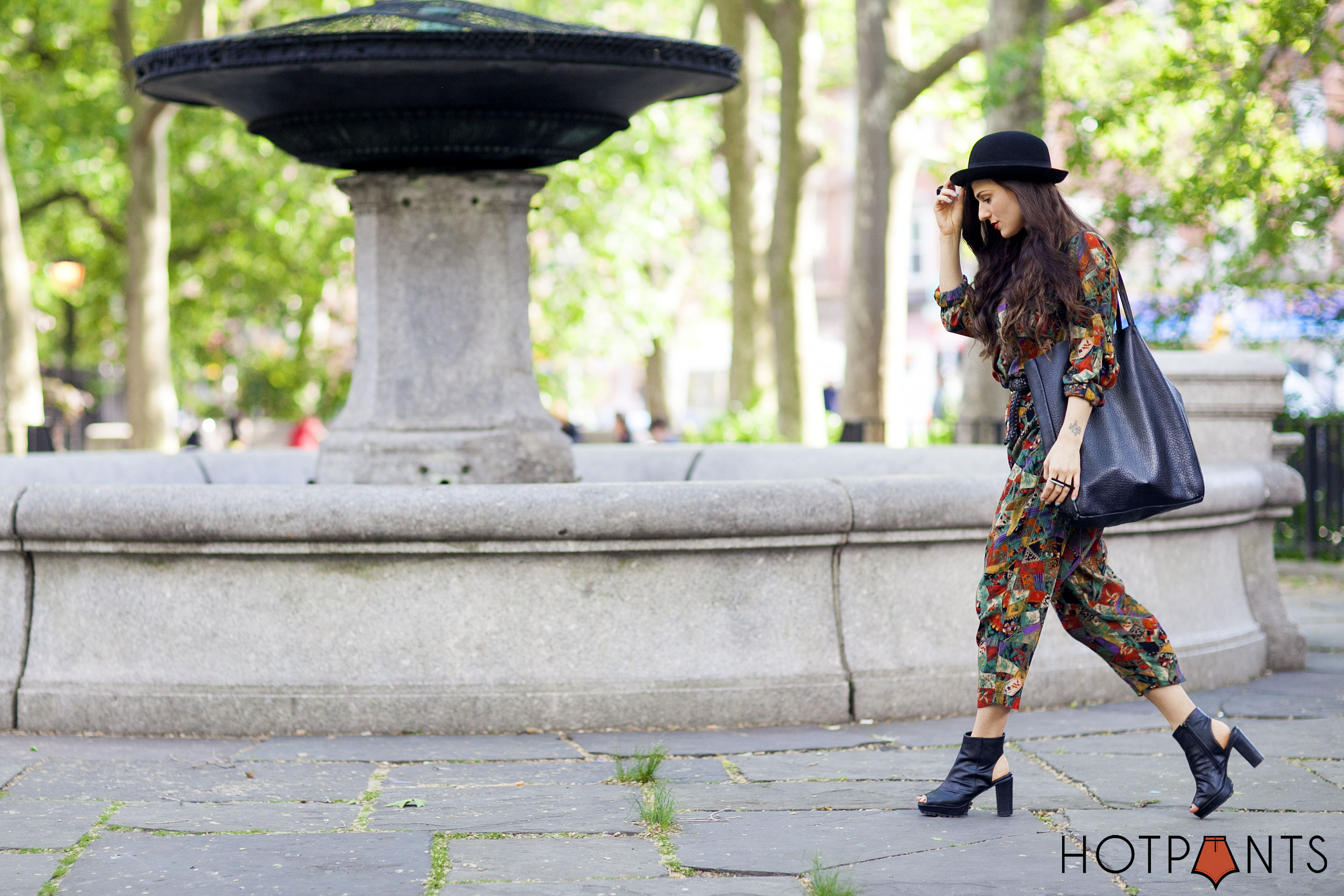 I guess now is a good time to remind you all, that when I use the term "vintage," I use it very loosely.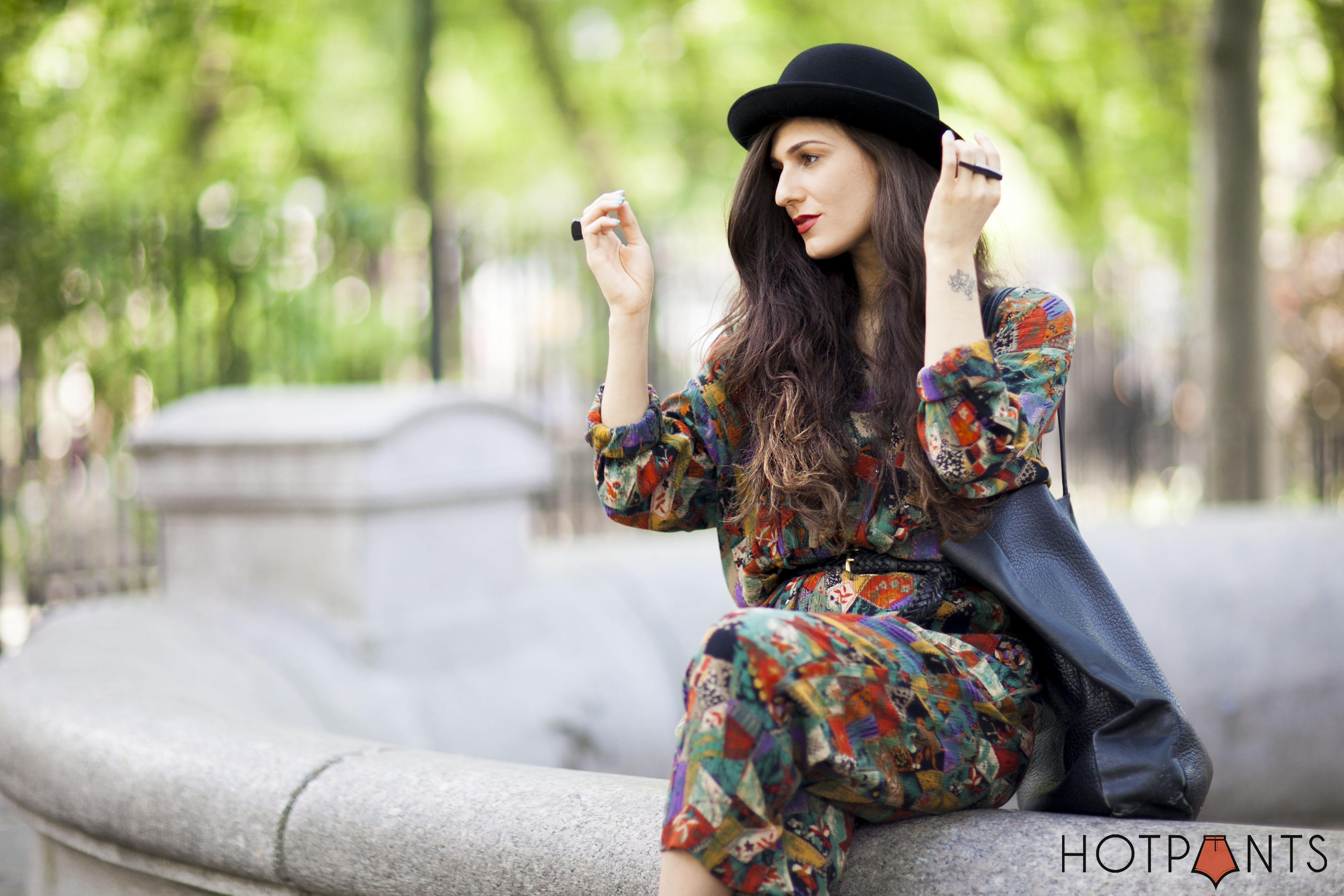 Anything from Goodwill, Salvation Army, or the trash falls into this "Vintage" category.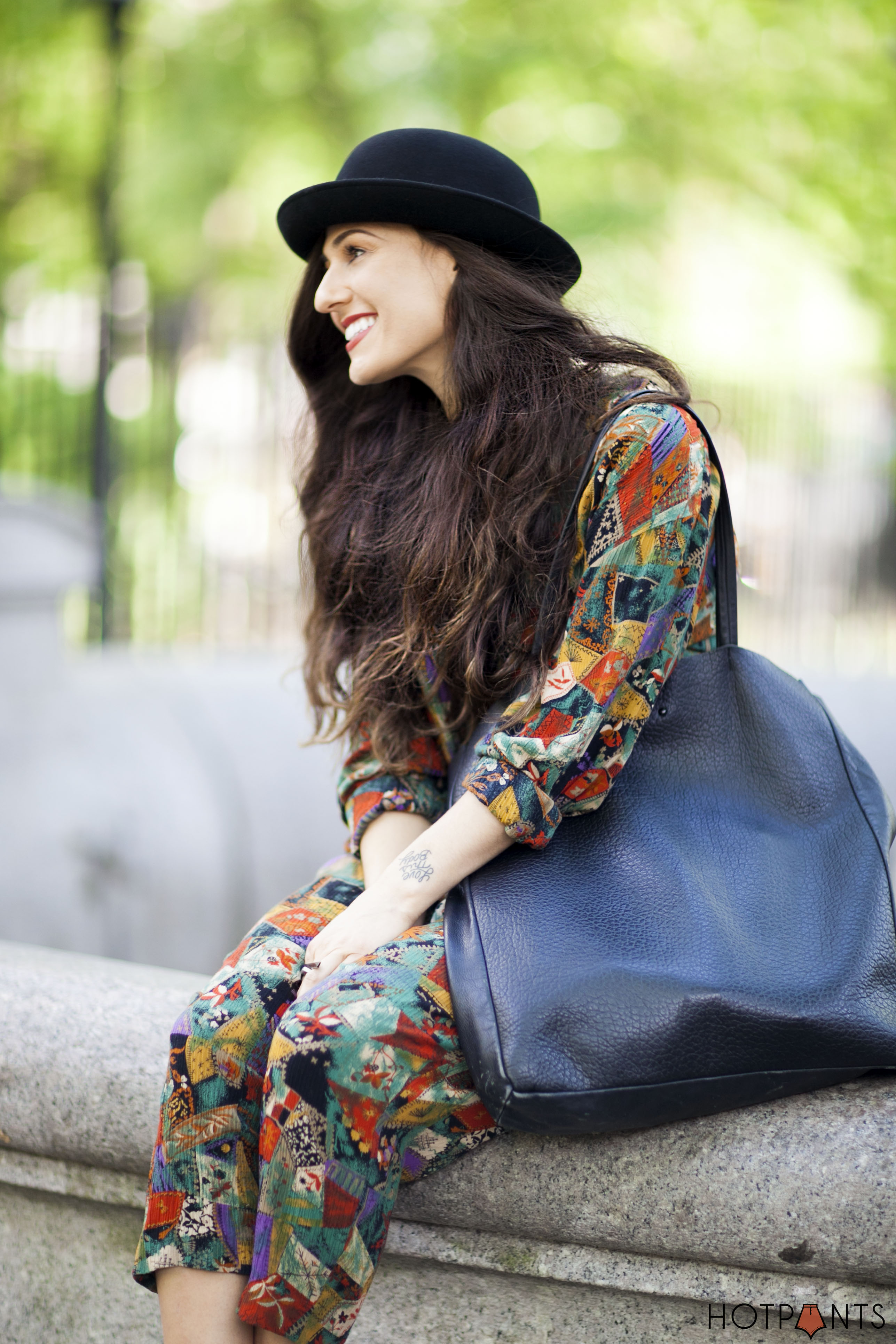 I'm not being a snob I swear. I'm just super lazy.
And in the end it doesn't really matter which "vintage store" I got it from, because it's not like you can go to Goodwill and pick this up in a medium.
Although you can scour Etsy for hours on end like I do every day….
(don't tell my boss)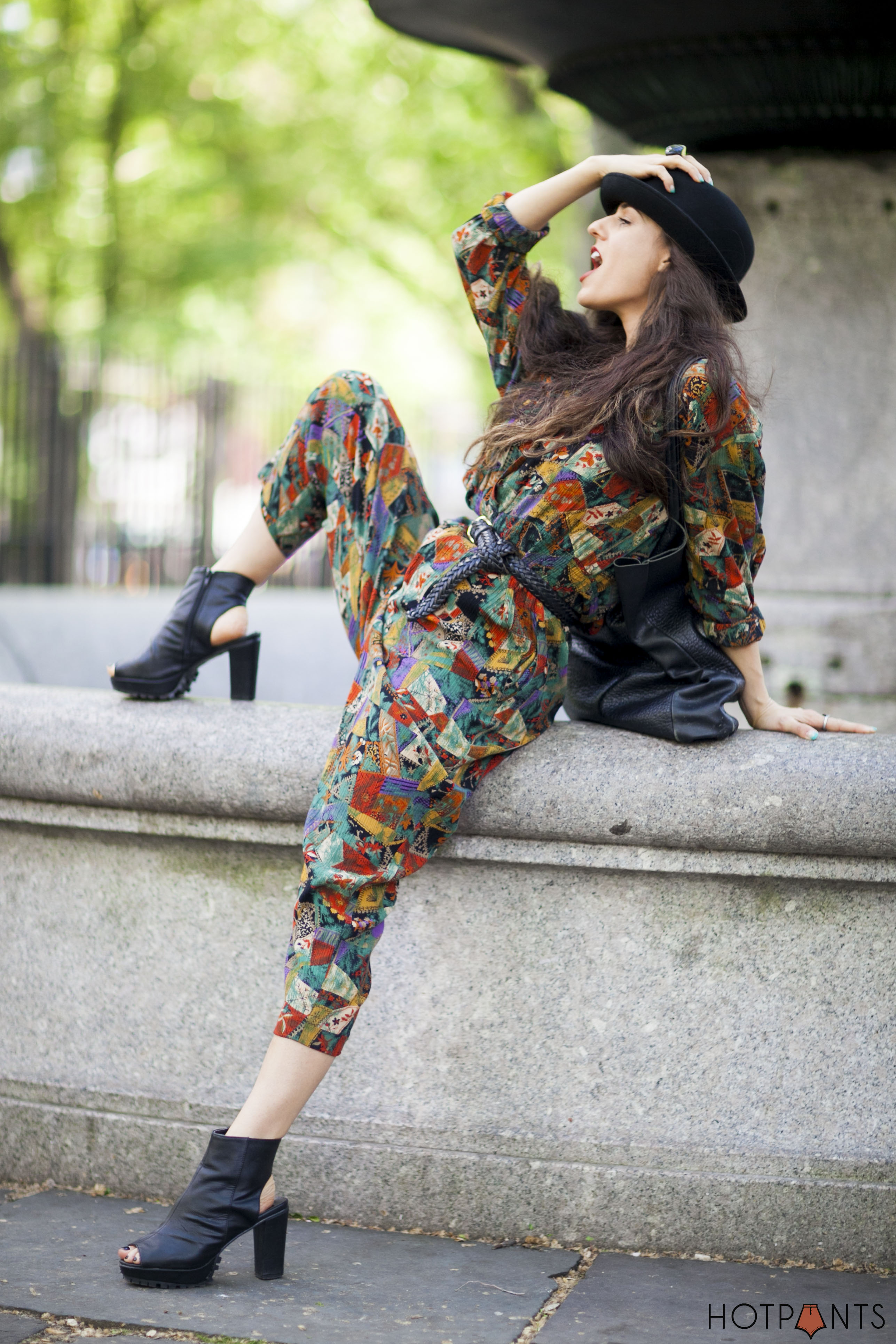 Alright, I have to get back to shopping for "vintage" online.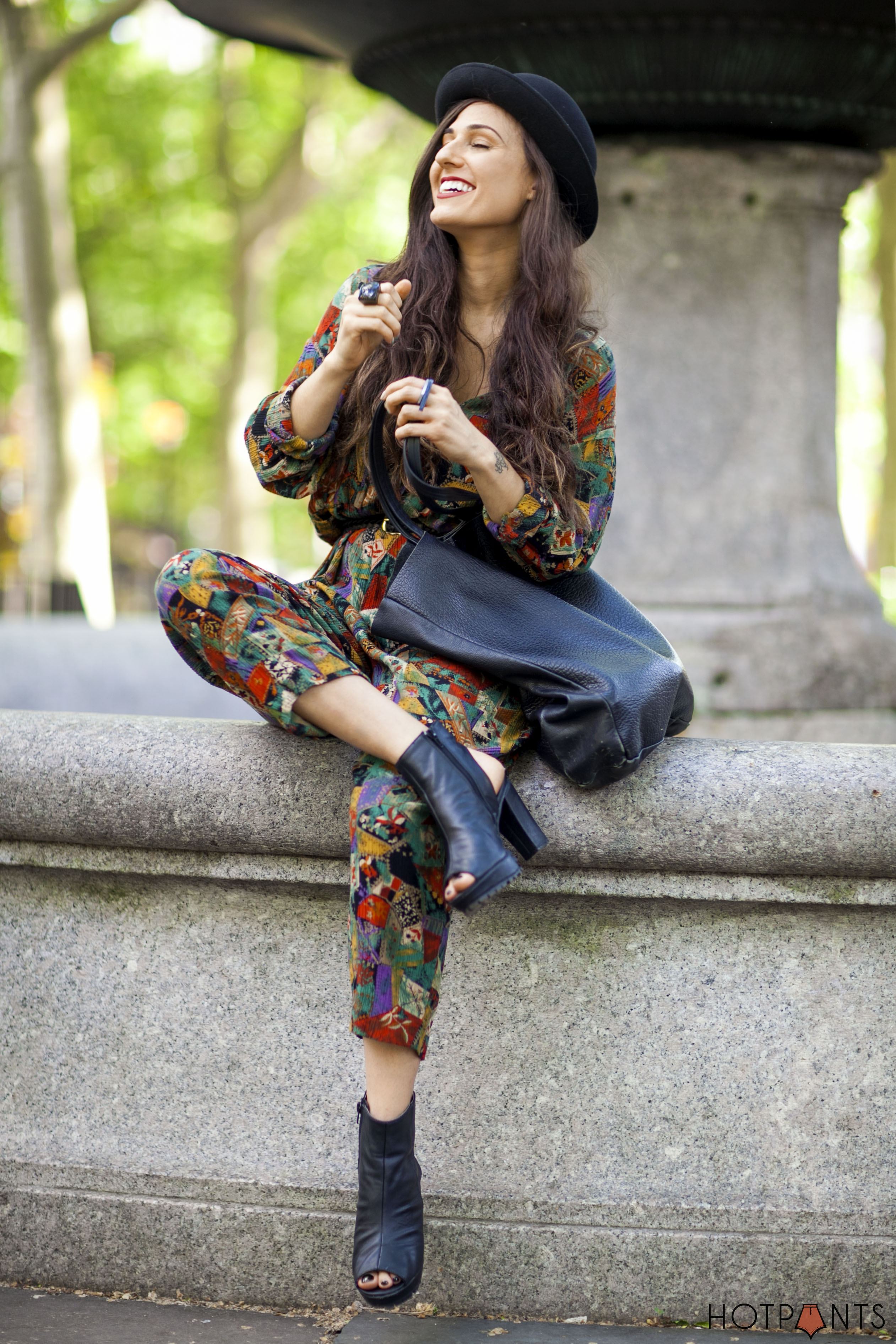 LATER DUDES,
XX-HOTPANTS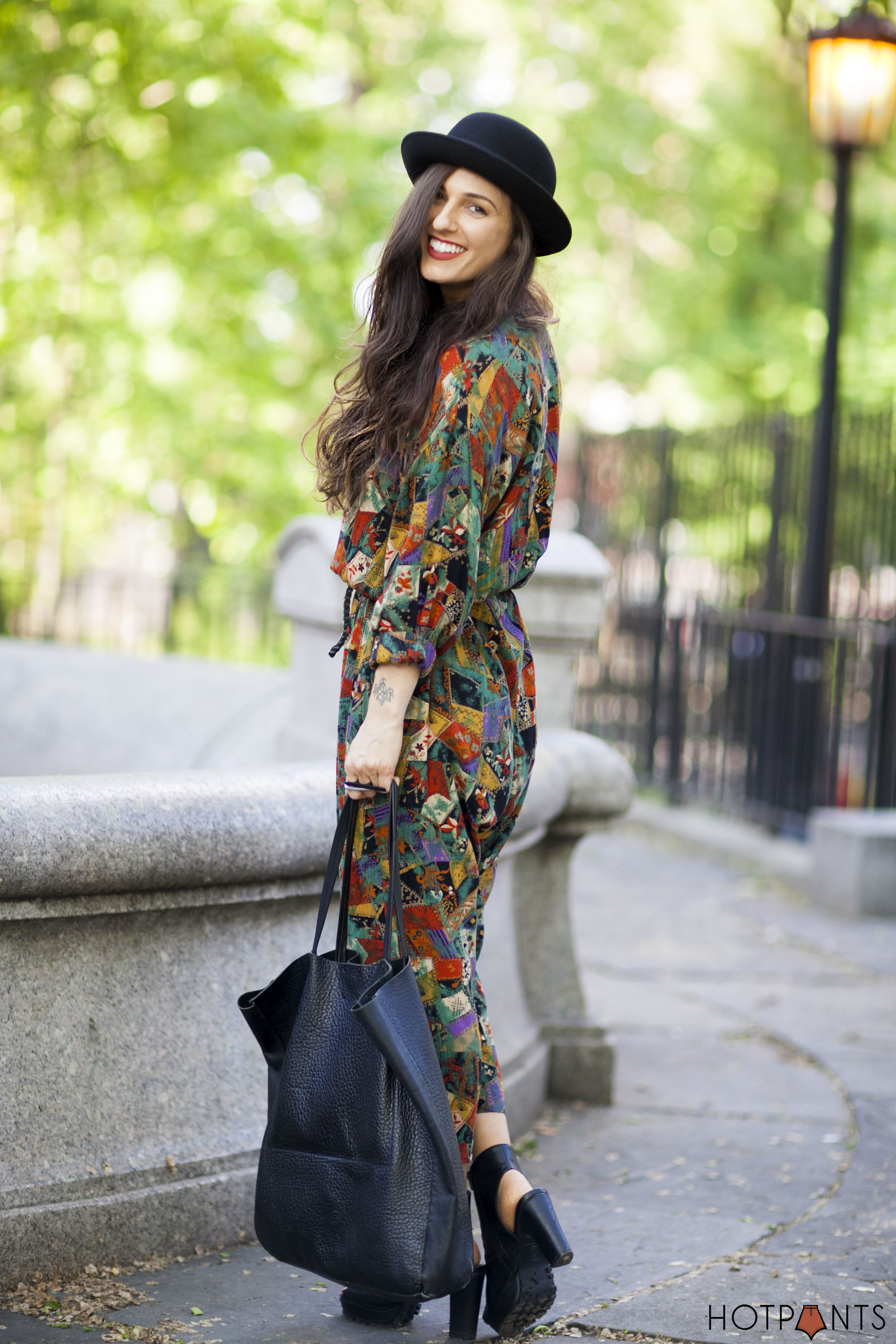 Wearing
Lipstick : MAC Chili / Jumpsuit, Hat and Belt : Vintage / Heels : Urban Outfitters / Purse : Etsy
Photography : Melodie Jeng
_________________________________________
Follow Hotpants