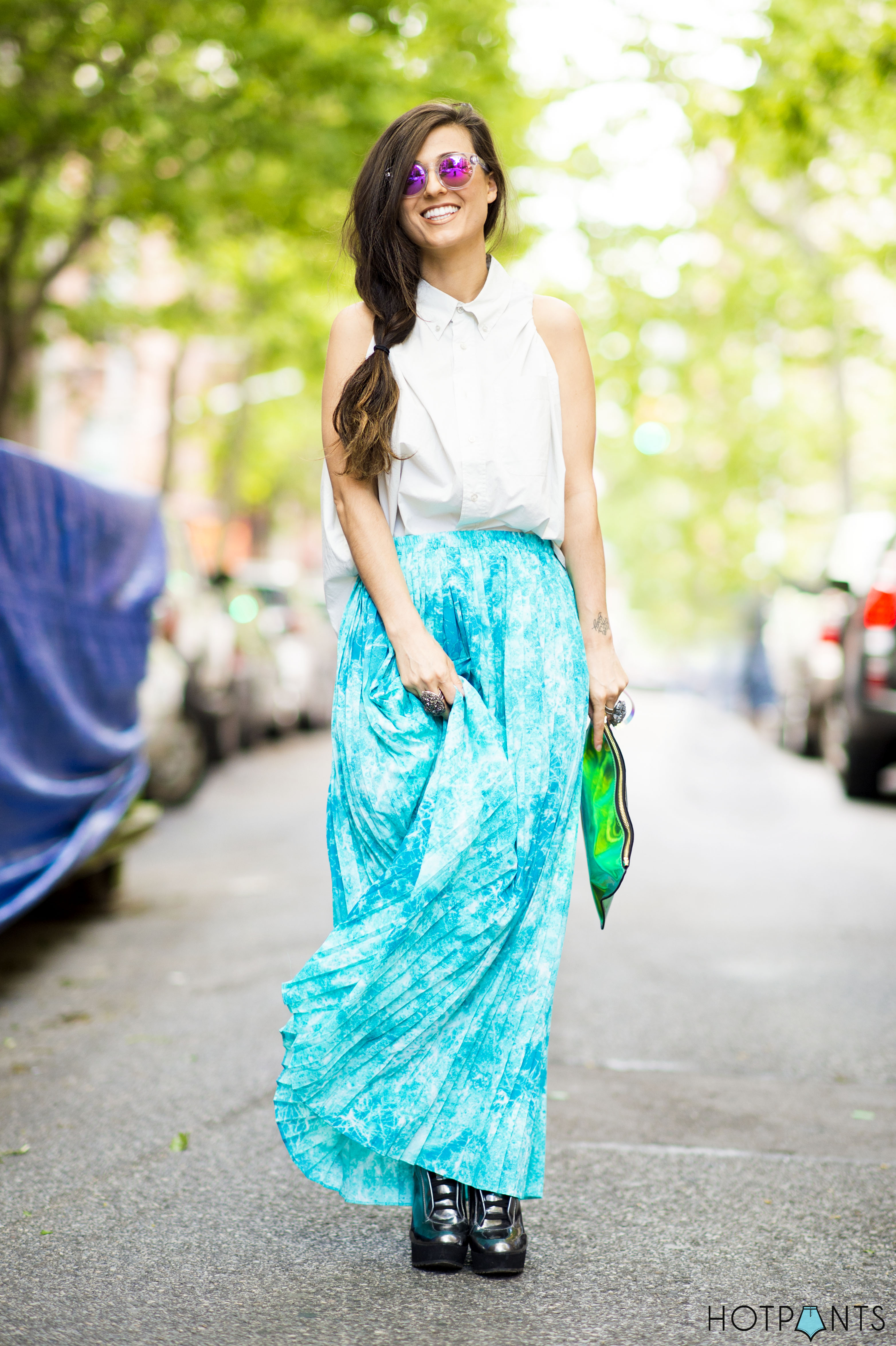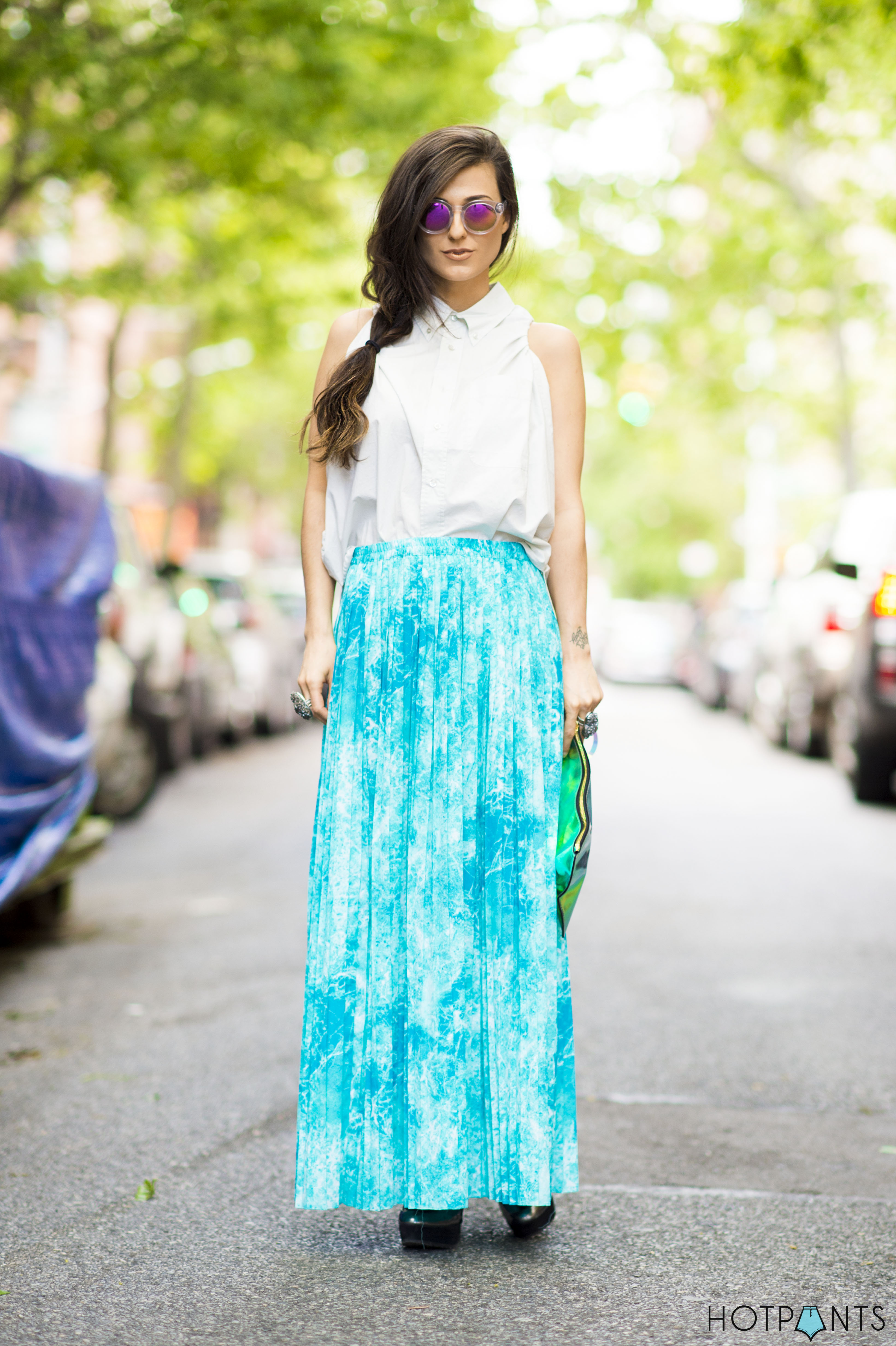 OMG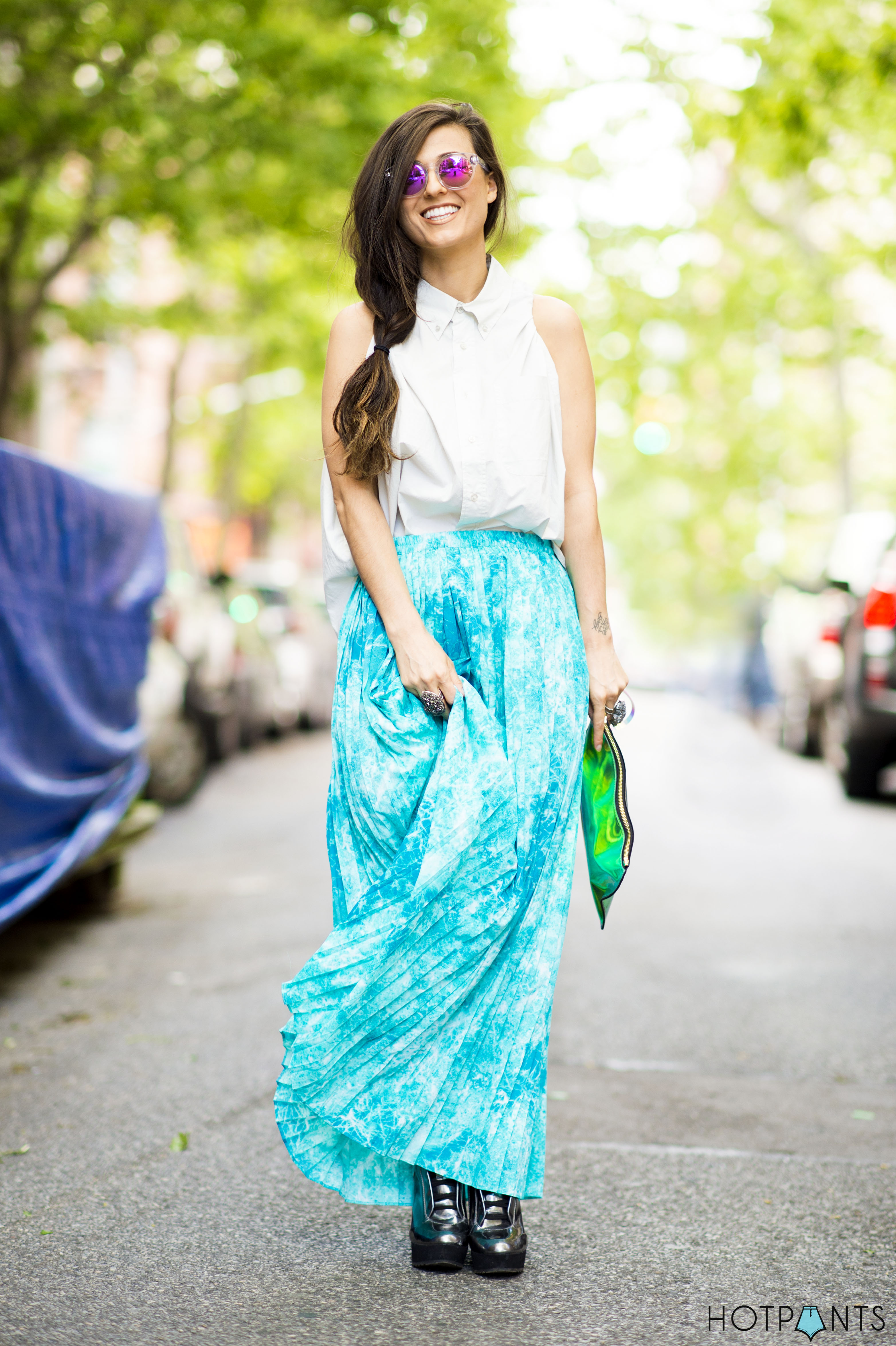 I'M SO IN LOVE WITH SHINY BRIGHT TIE-DYE HOLOGRAPHIC OUTLANDISH MIRRORED THINGS RIGHT NOW!!!!!!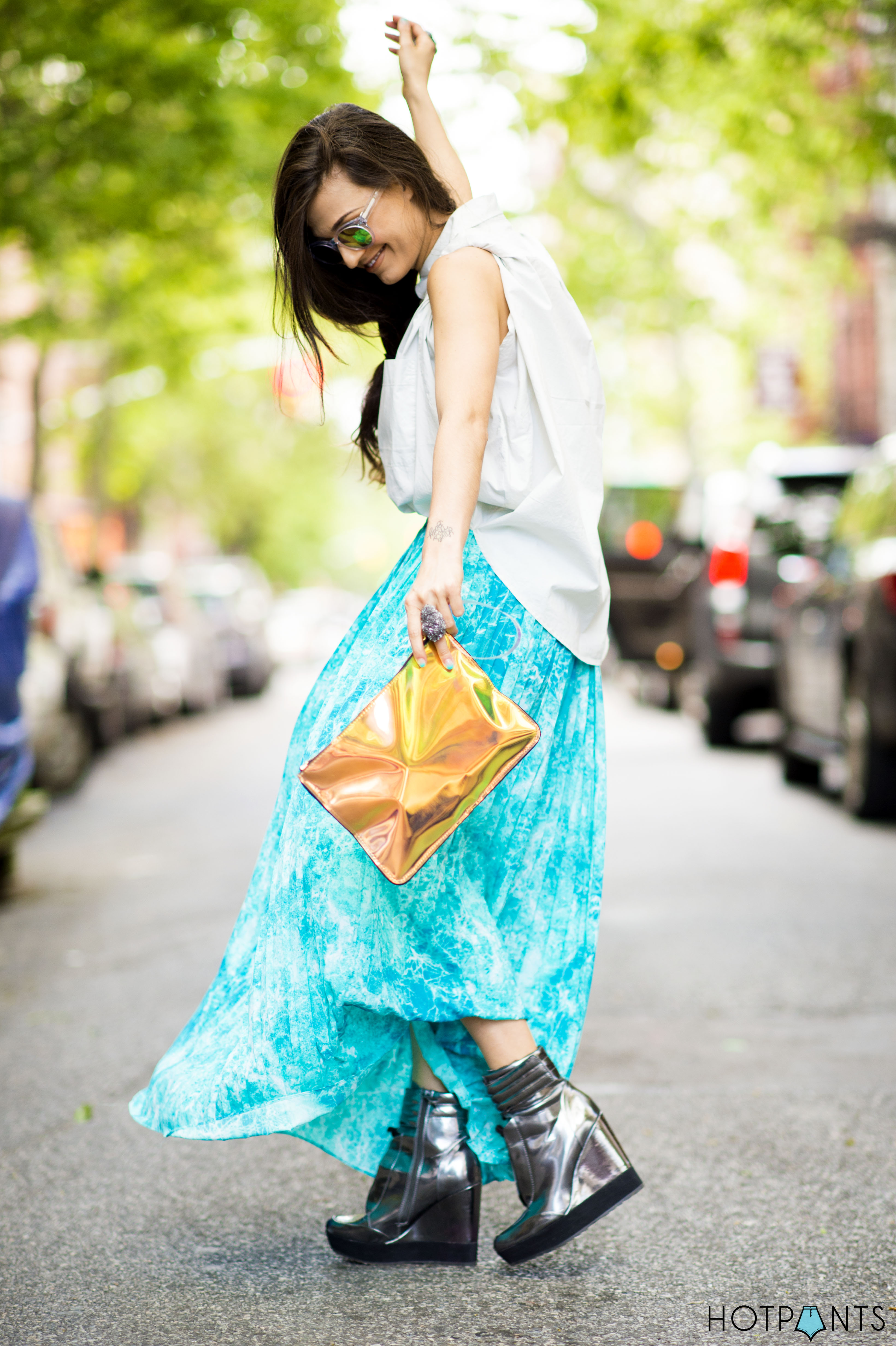 CAN'T YOU TELL!??!?!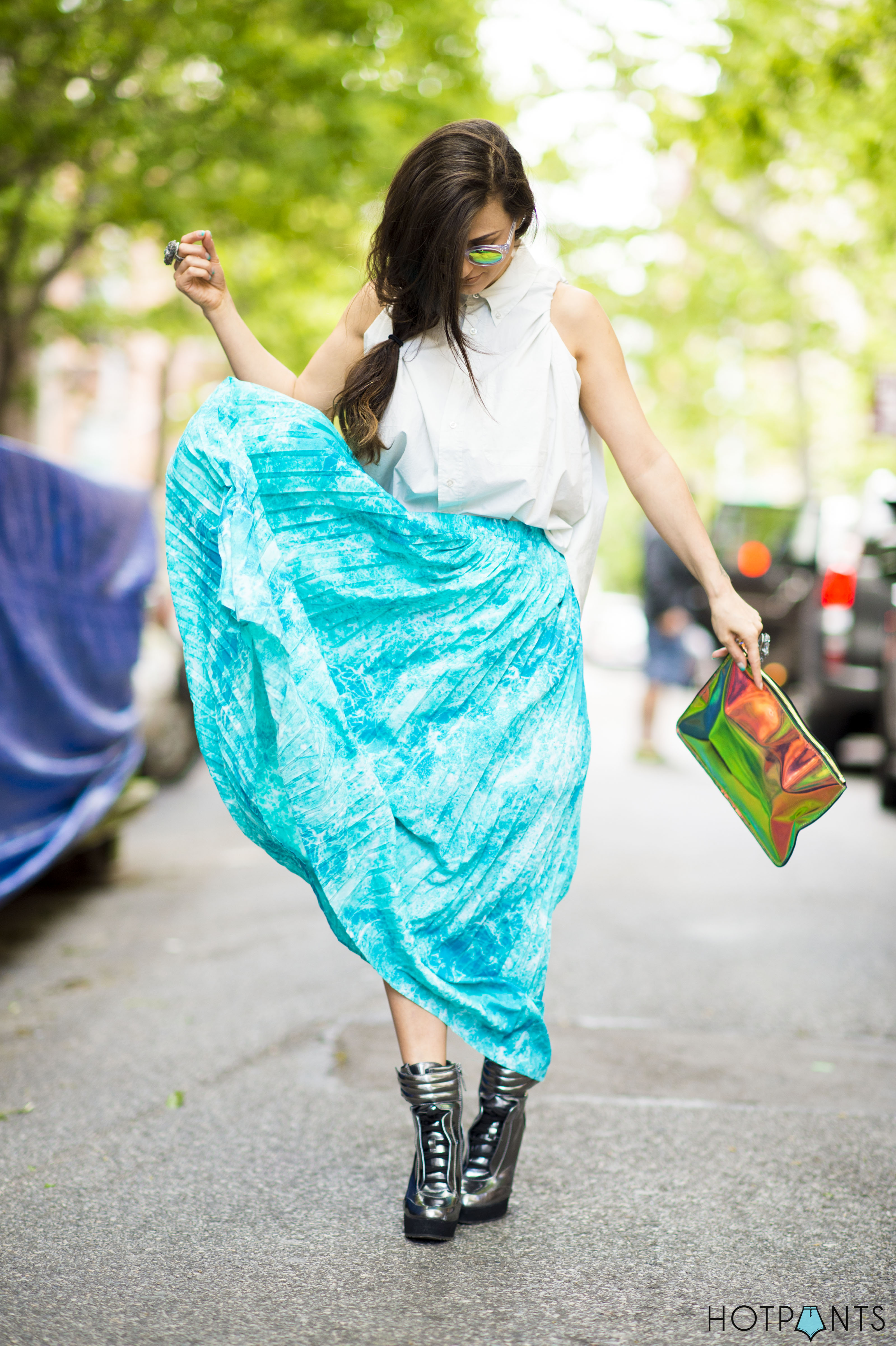 I'm sorry I've been so bright and colorful lately.
But summer is coming and all I want to do is wear crazy shoes and dress like a highlighter.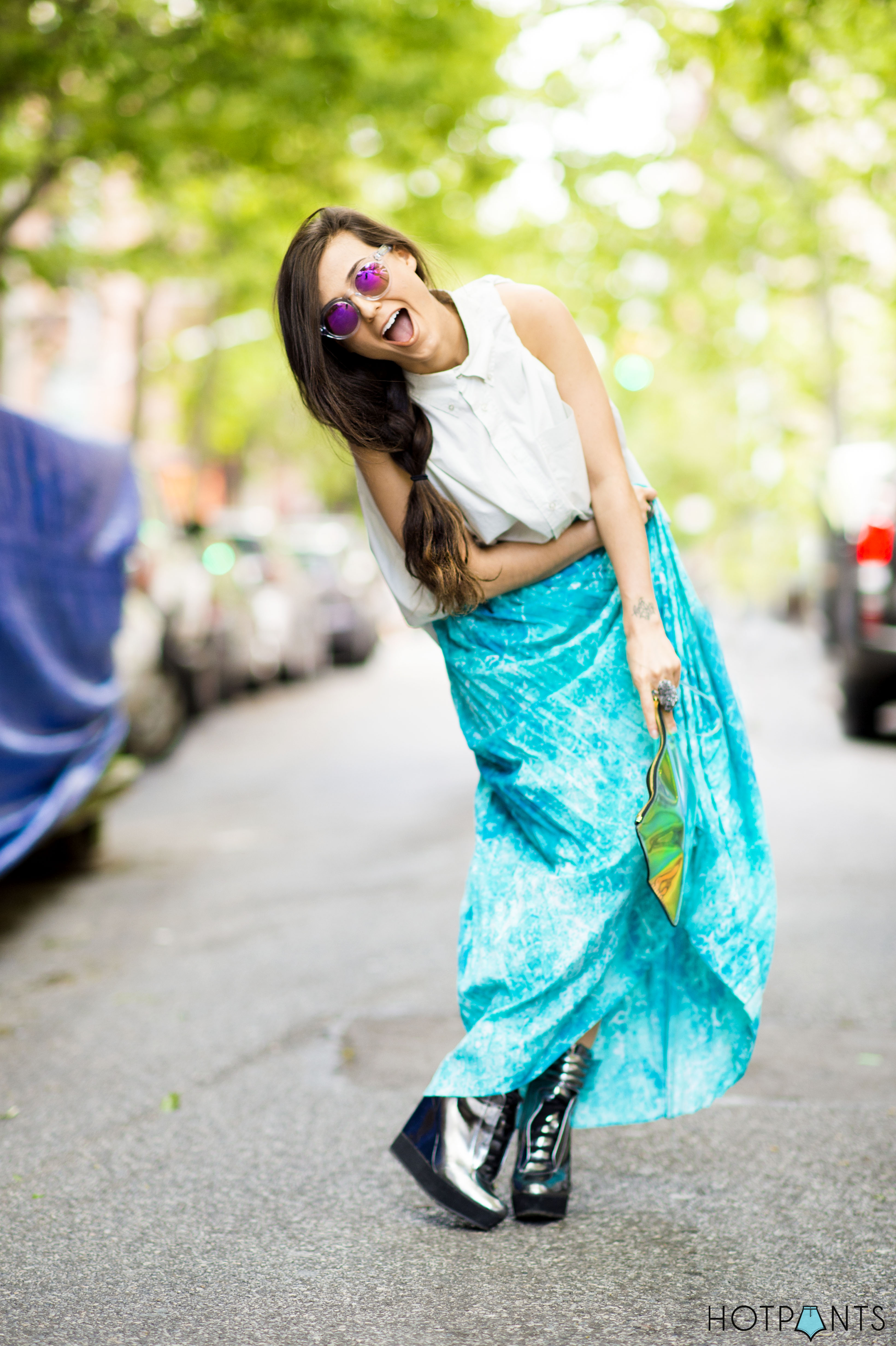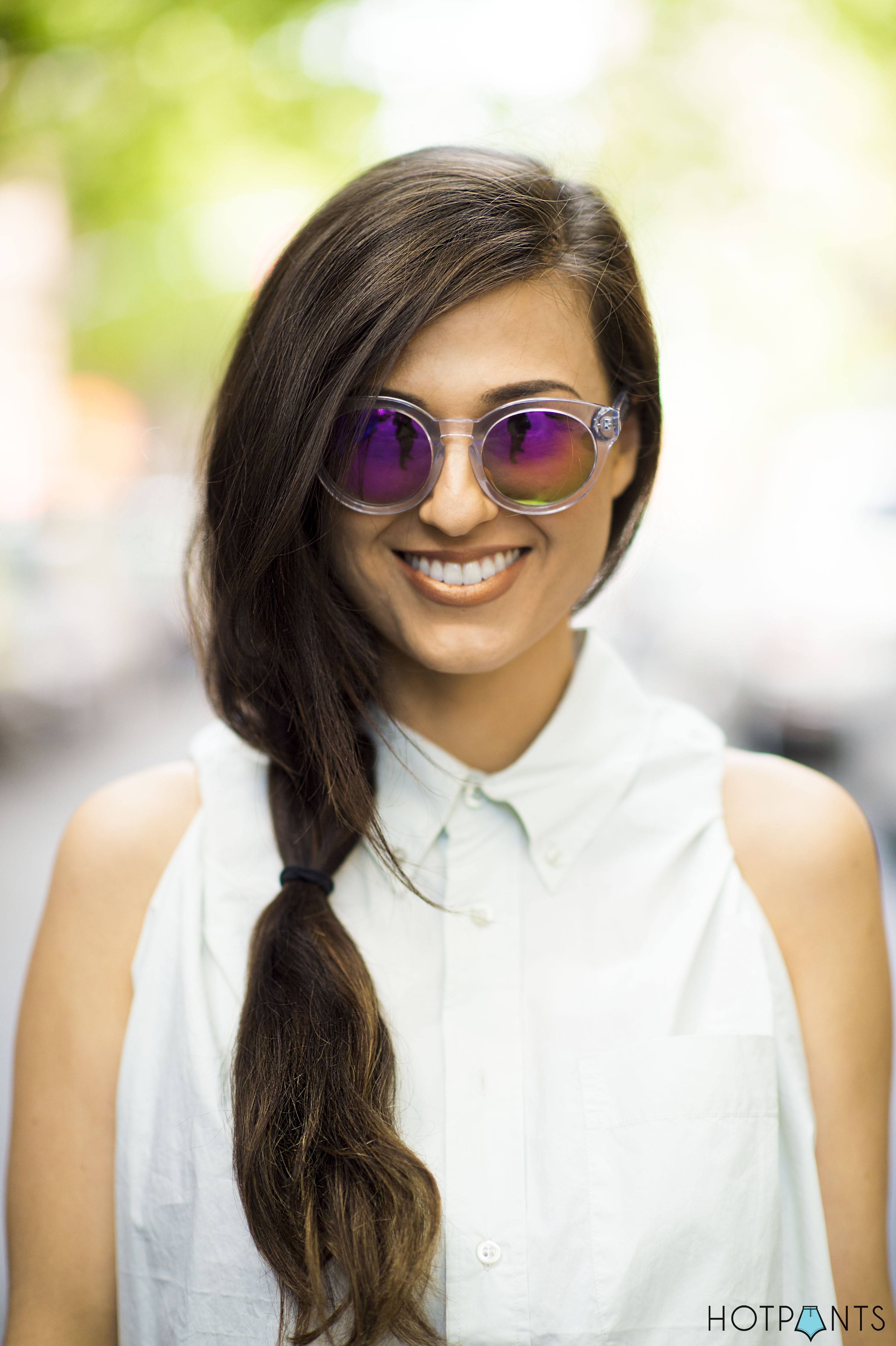 Ombre nails say whaaaaaaa???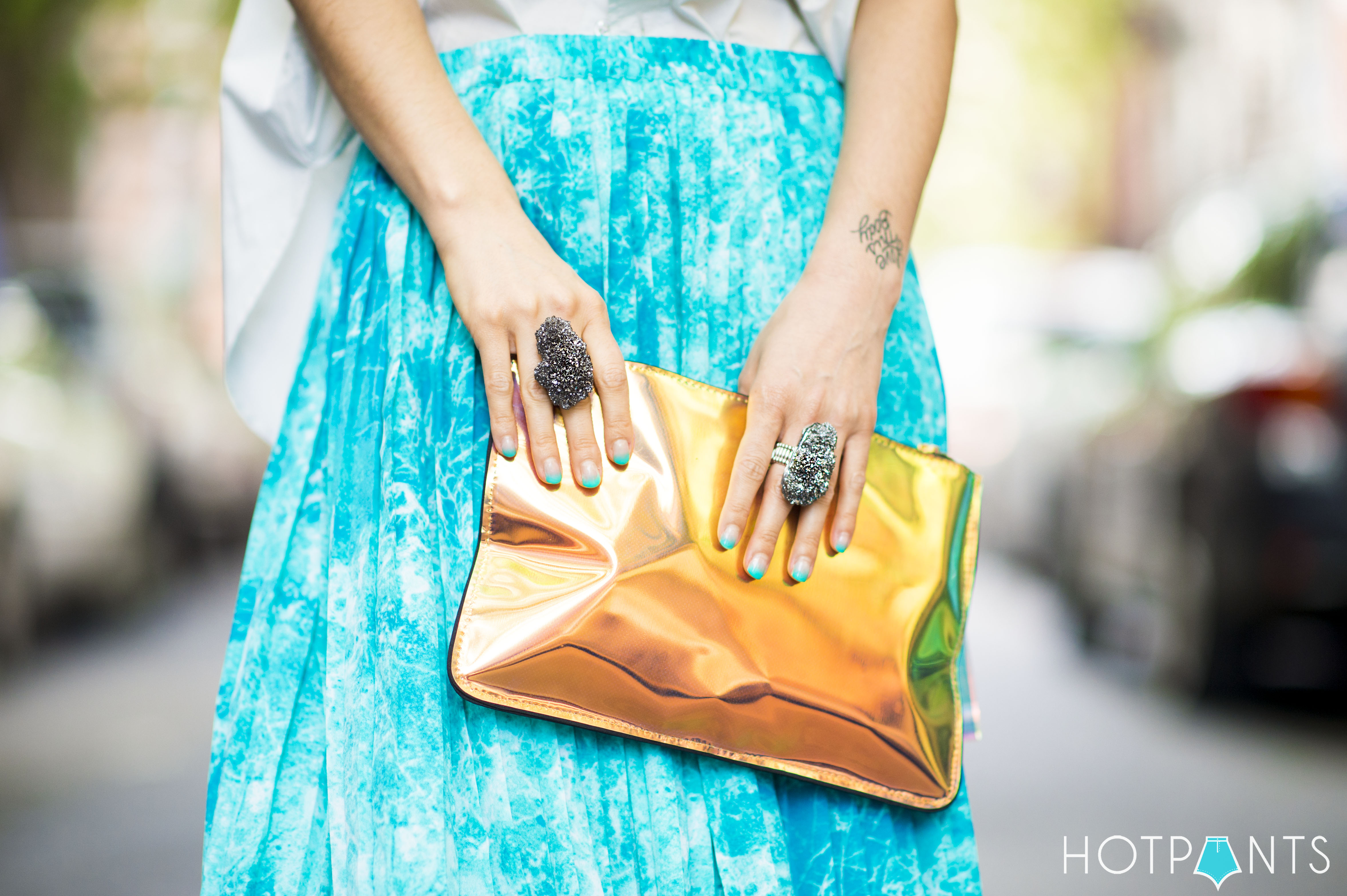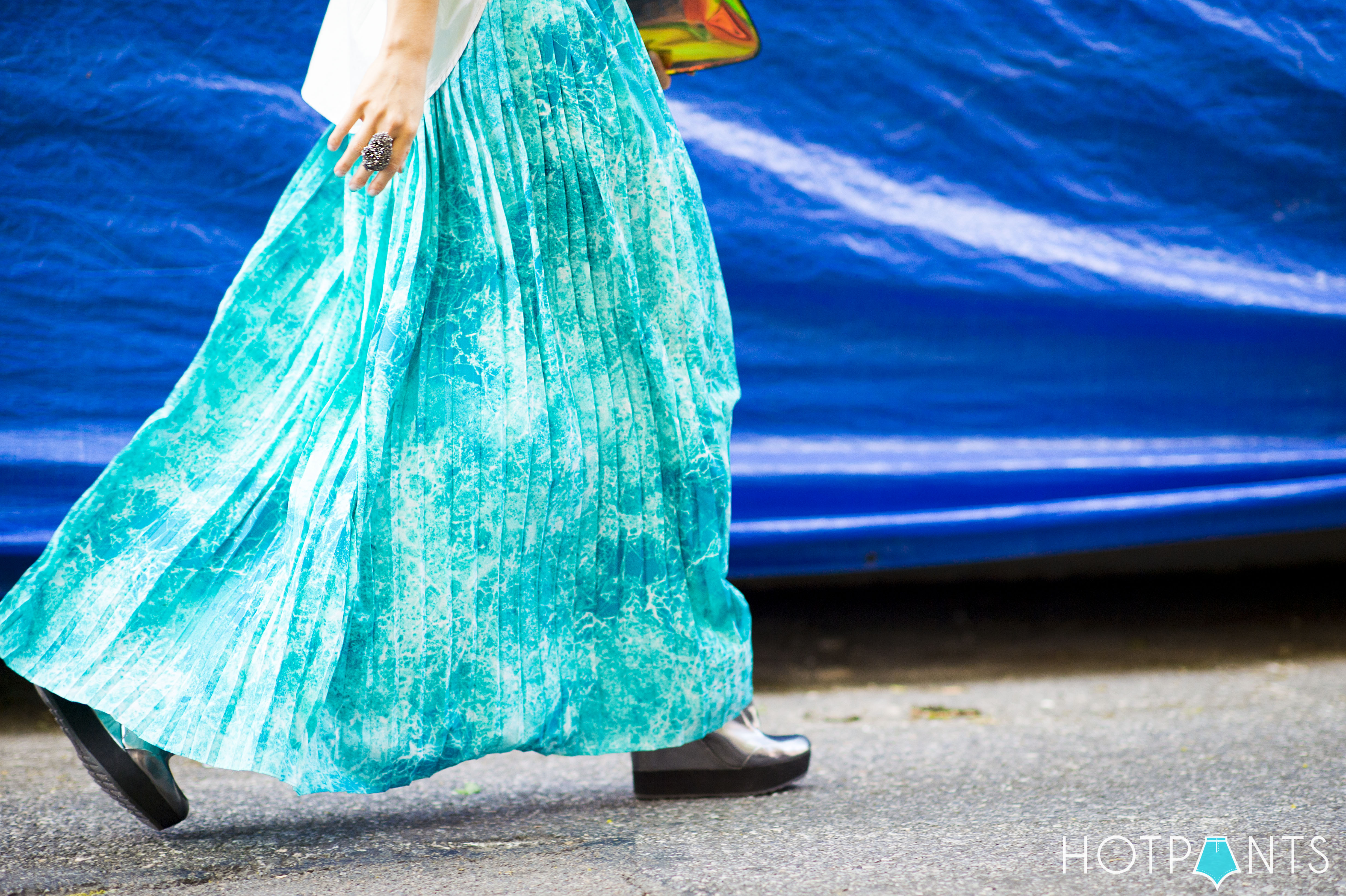 My shirt is not normally this awesome. I rolled the sleeves under my bra…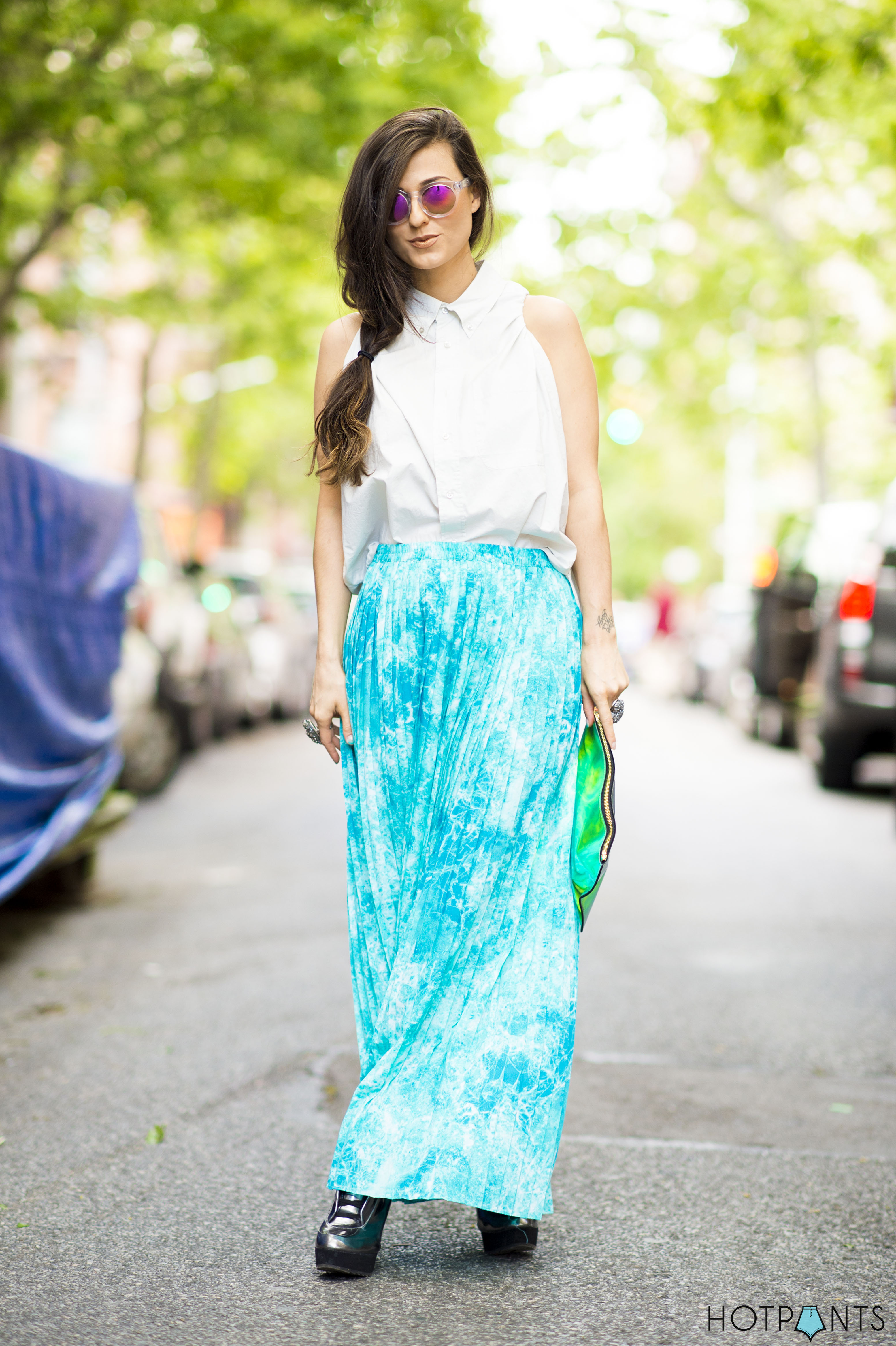 BAM.
Instant cool shirt.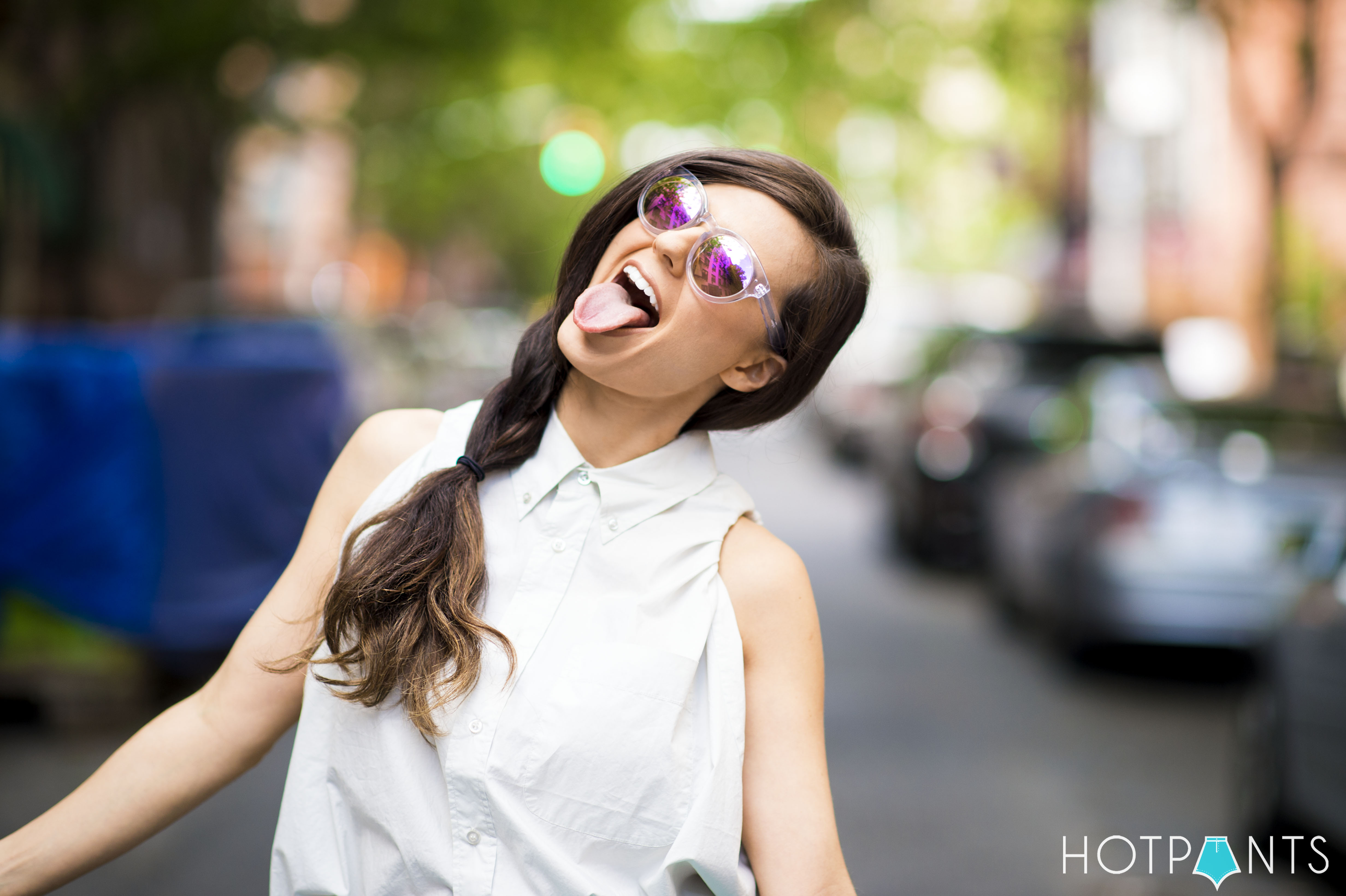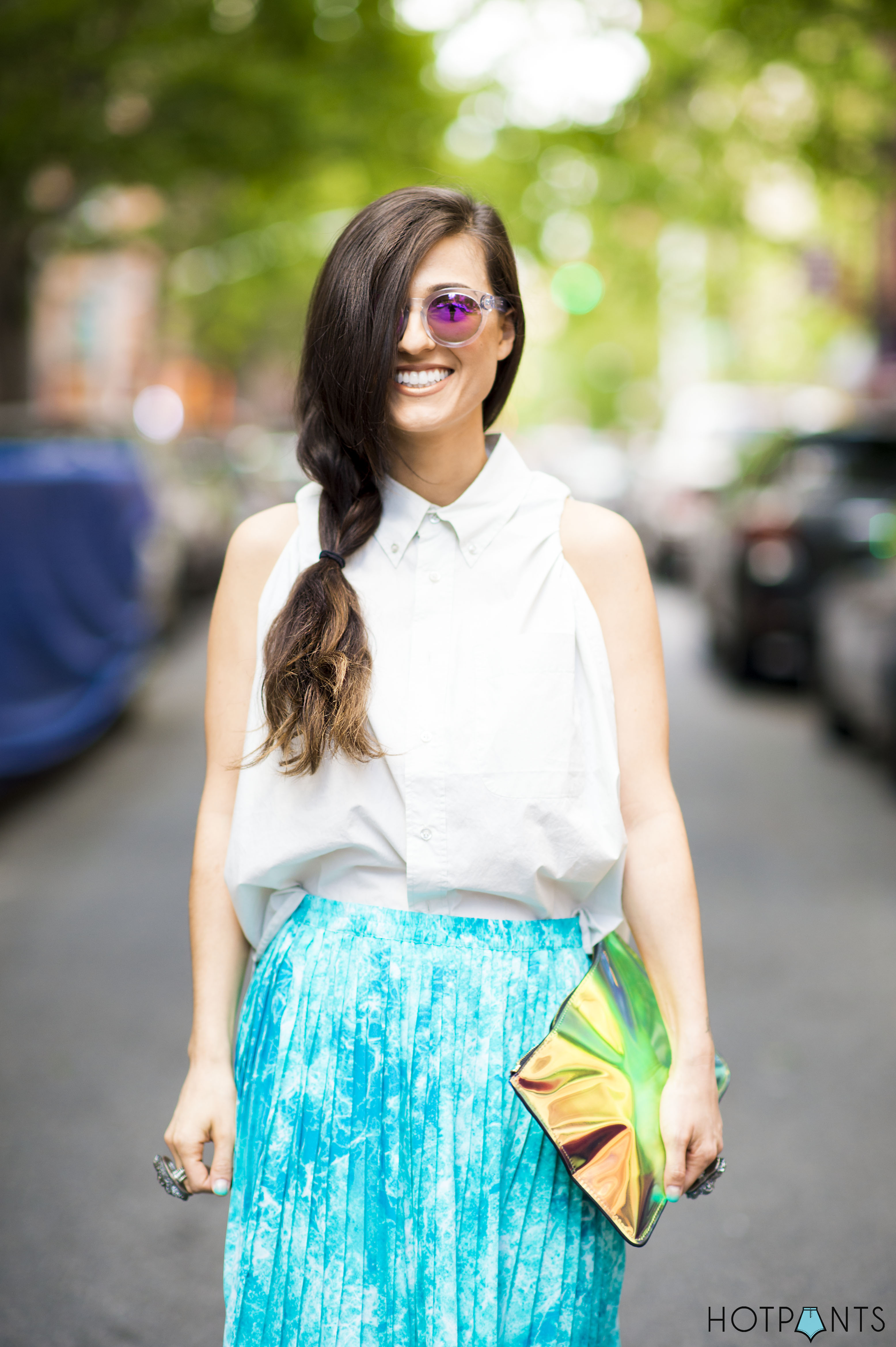 Hotpants Tip Of The Day:
Always get maxi skirts in like an XL so you can do gymnastics in the middle of the street.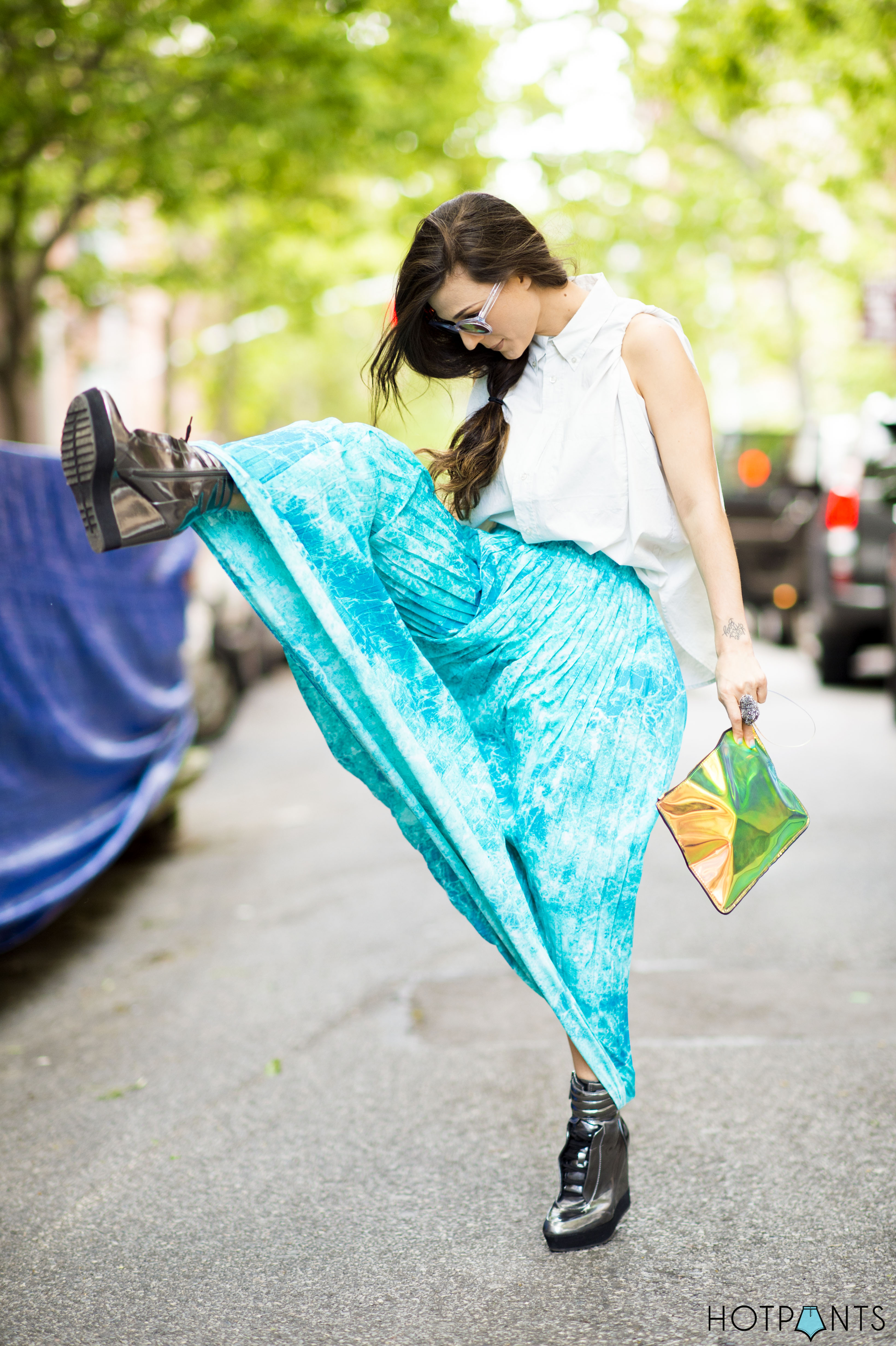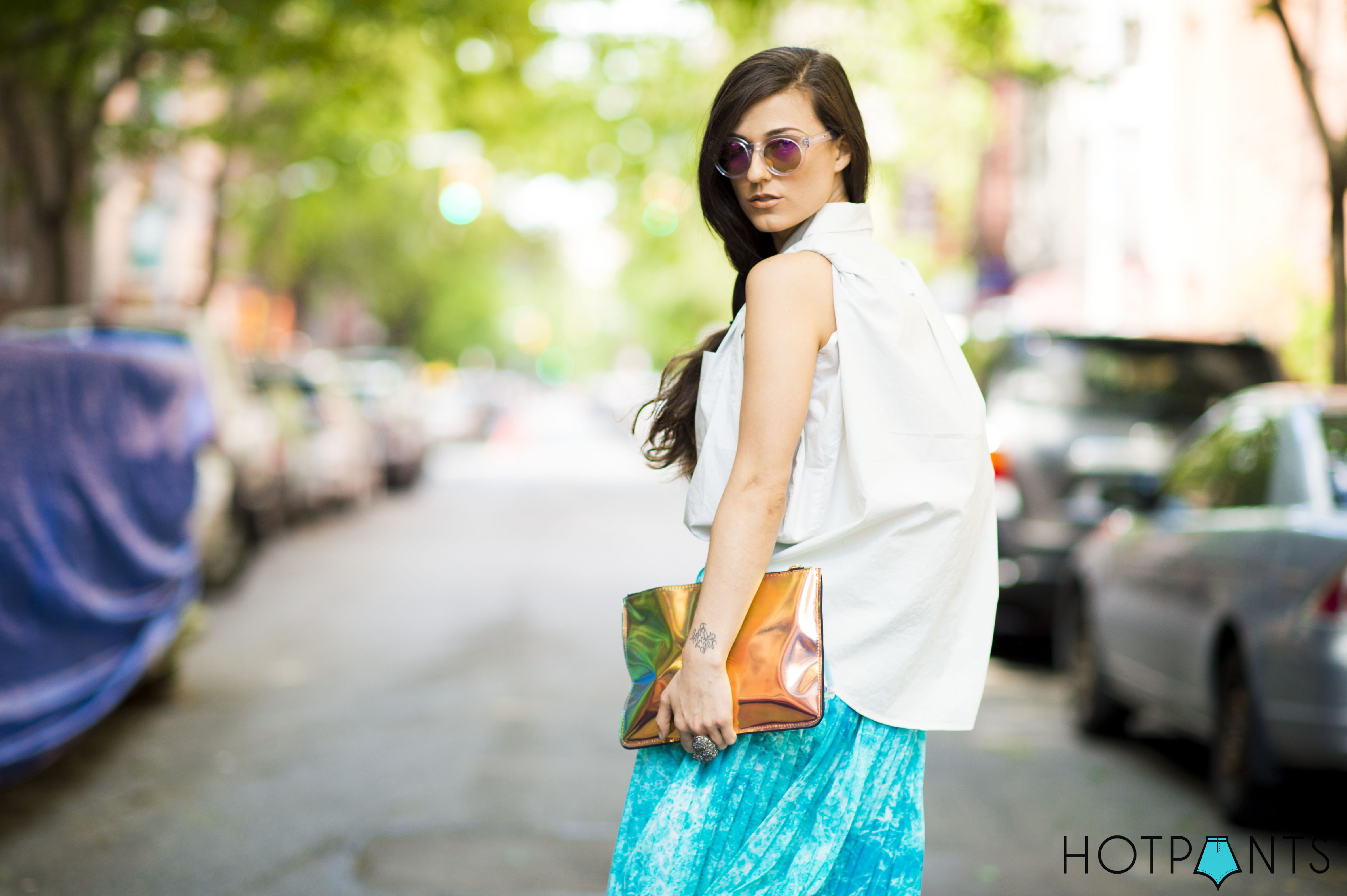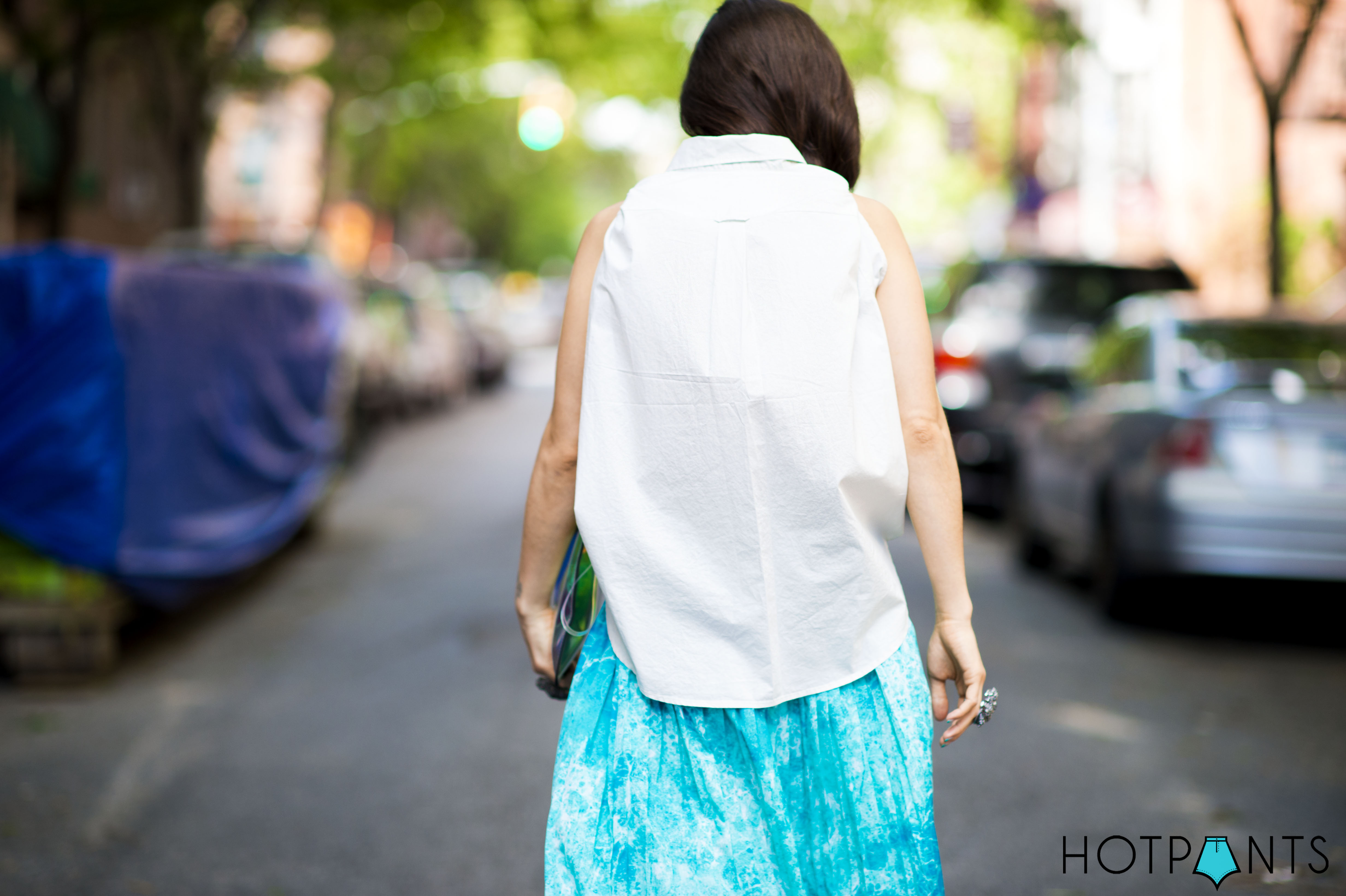 LATER DUDES,
XX-HOTPANTS
Wearing
Lipstick : MAC Bronze Shimmer / Sunglasses : Madewell / Top : Margiela X H&M / Skirt : Michael Kors / Wedges : Boutique 9 / Clutch : H&M
Photography : Adam Katz Sinding
_________________________________________
Follow Hotpants