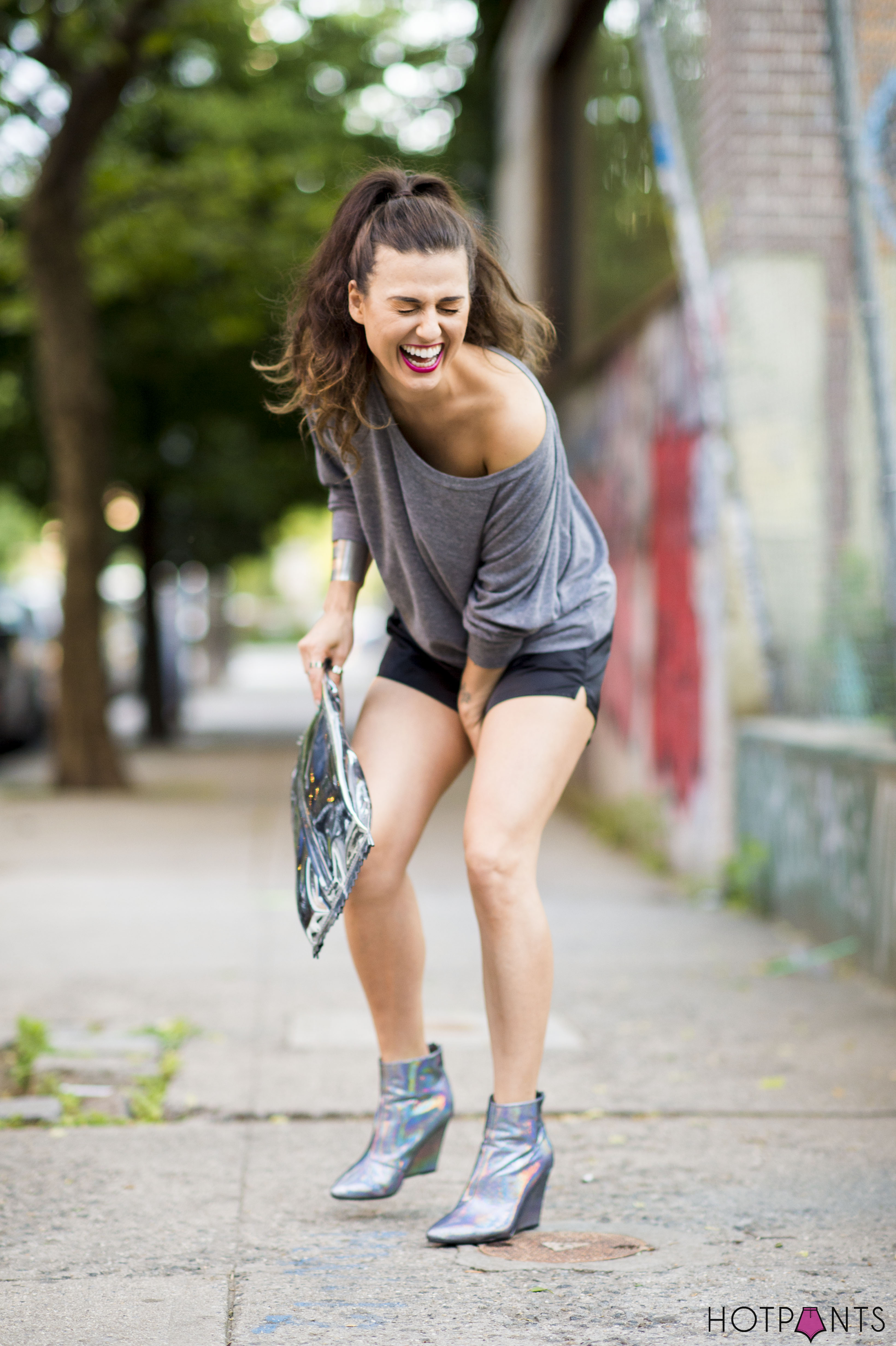 These boots are SIIIIIIIICK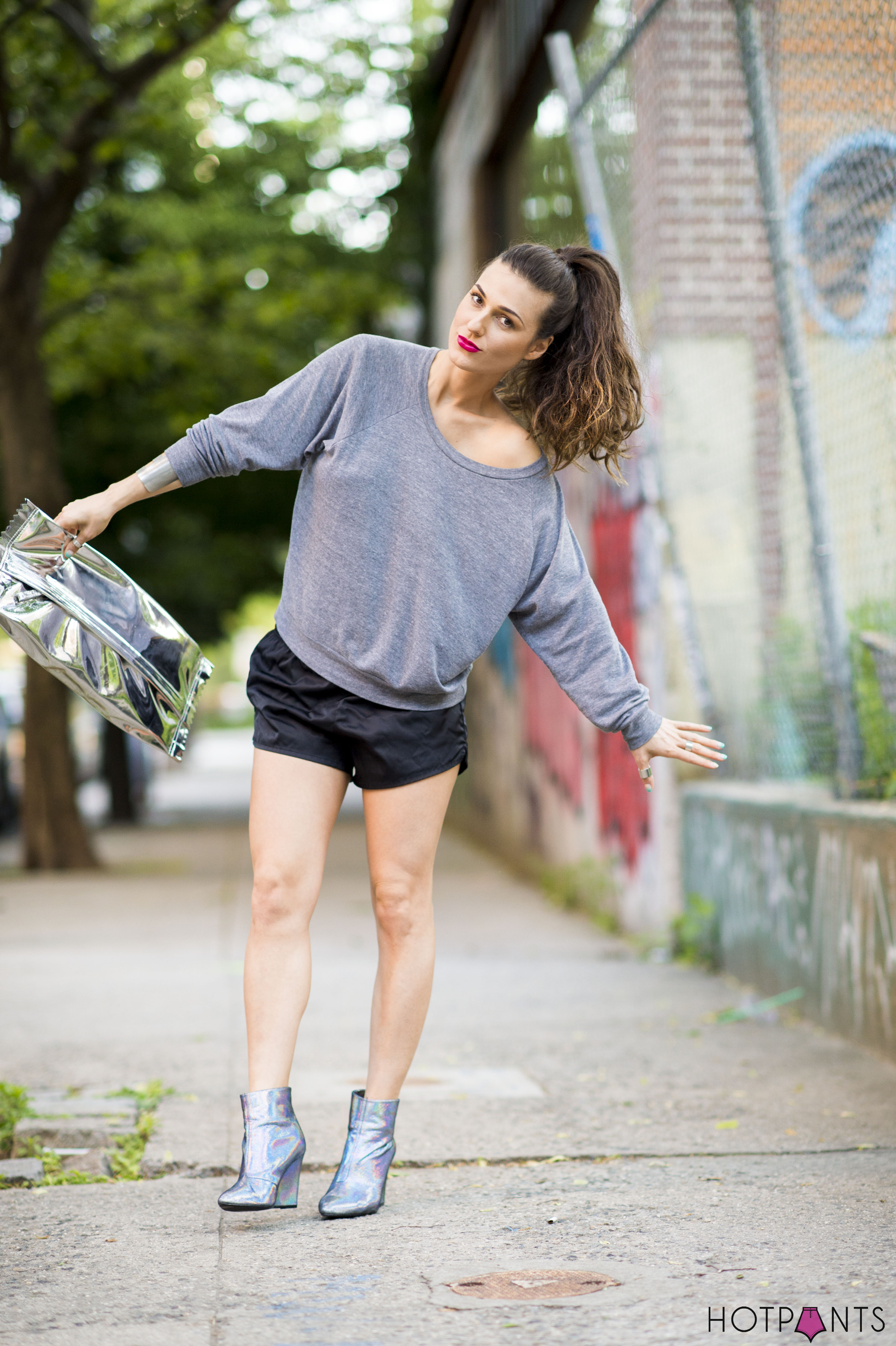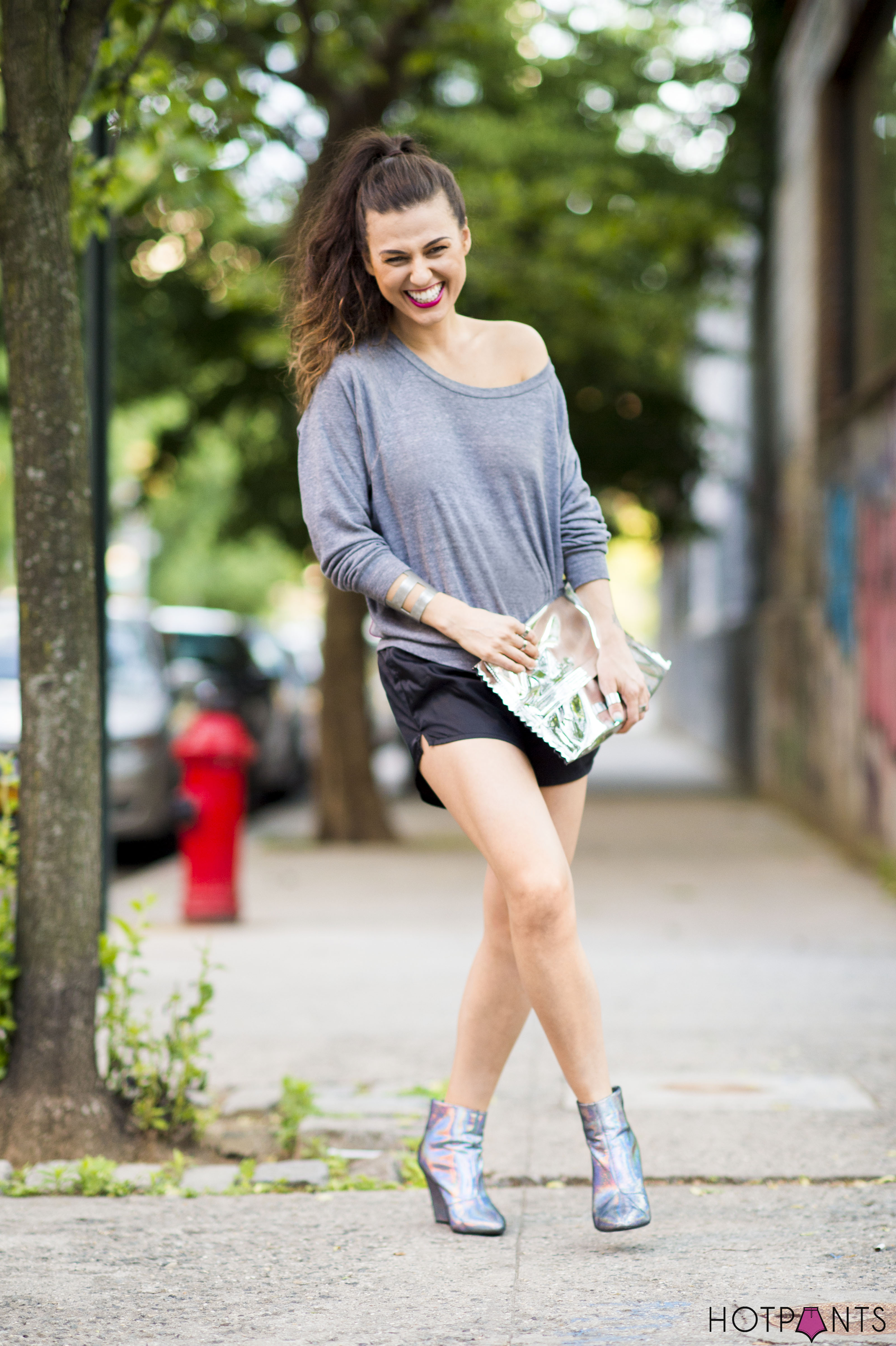 I got them at H&M a few months ago.
And knowing how quickly H&M cycles through stuff, I doubt they still have them…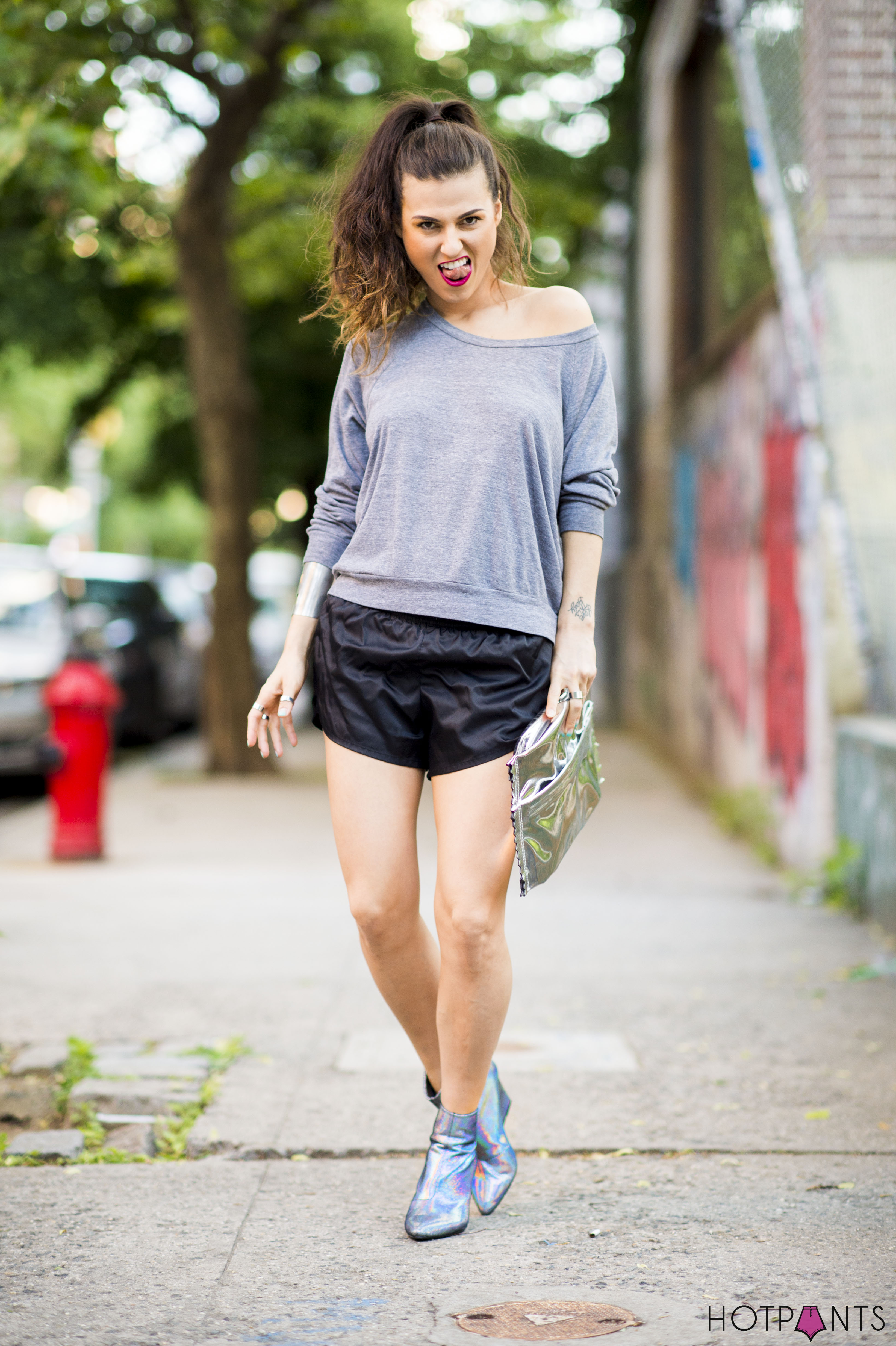 WAMP WAMP.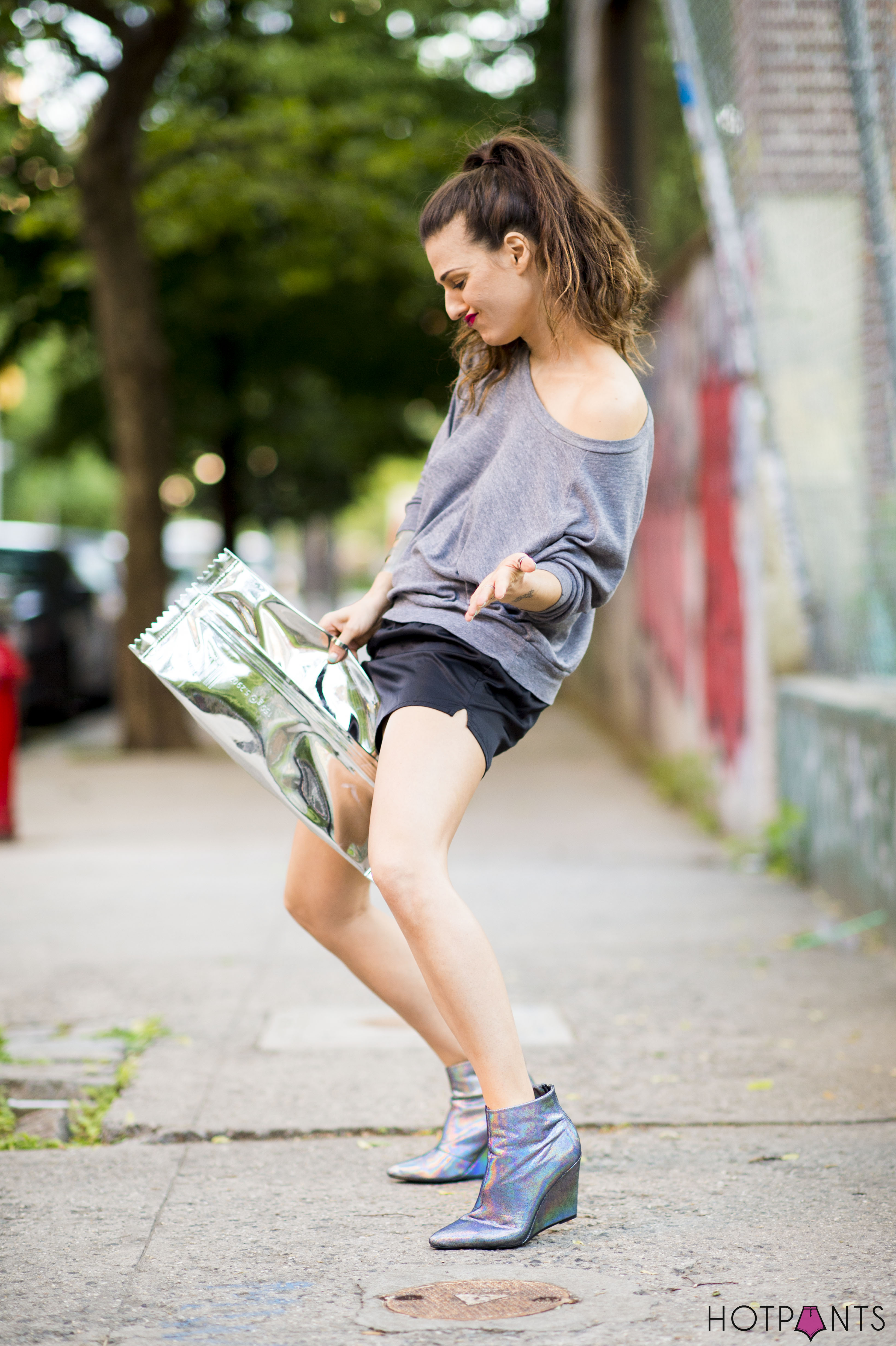 The clutch is from H&M too.
Remember that time I went crazy for Margiela x H&M?
Well the clutch is from that, and I figured it matched the shoes in both shiny-ness and ridiculousness.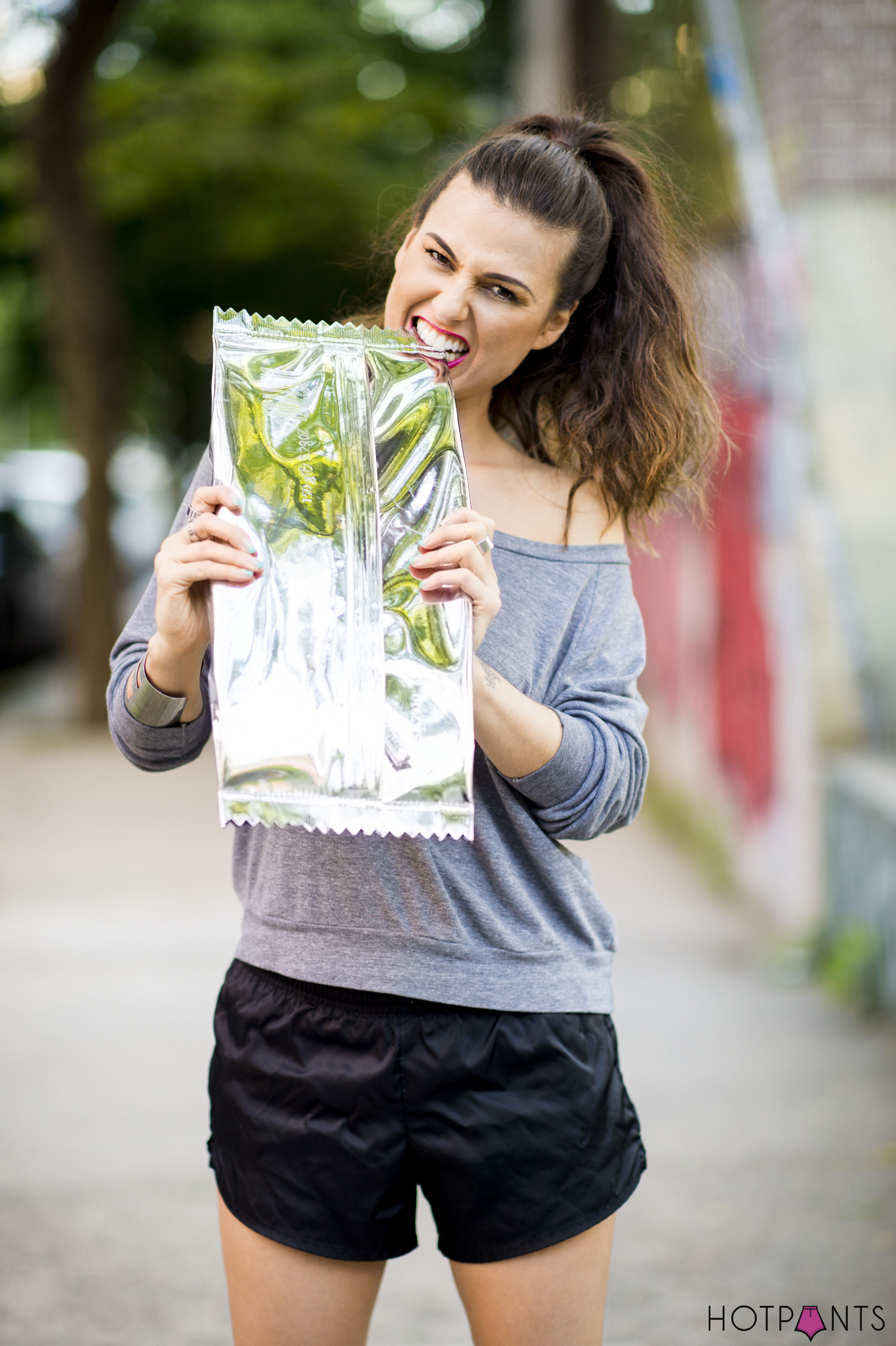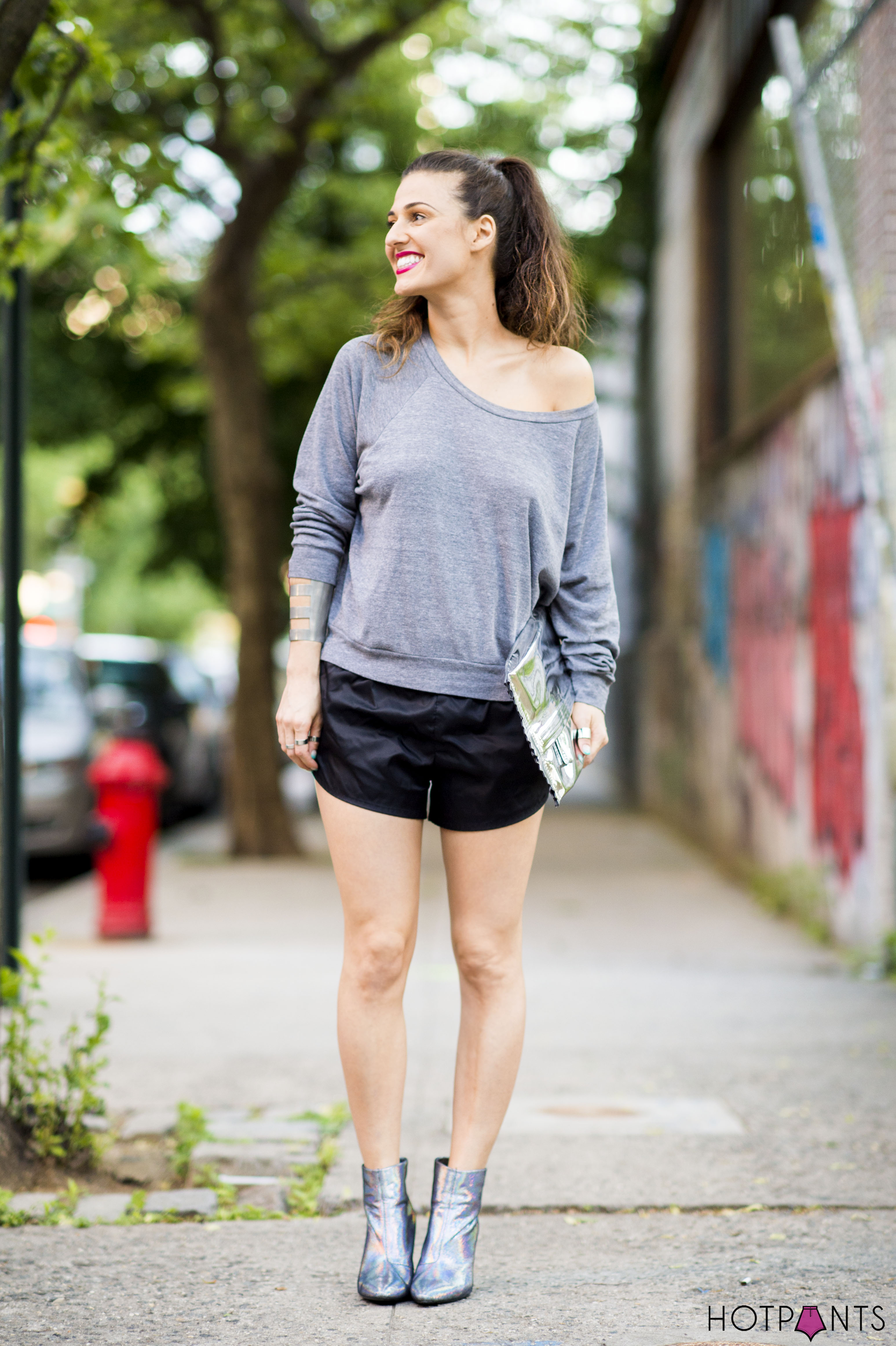 I imagine this is how my future grandchildren will dress after we ruin Earth for them and they have to live on spaceships.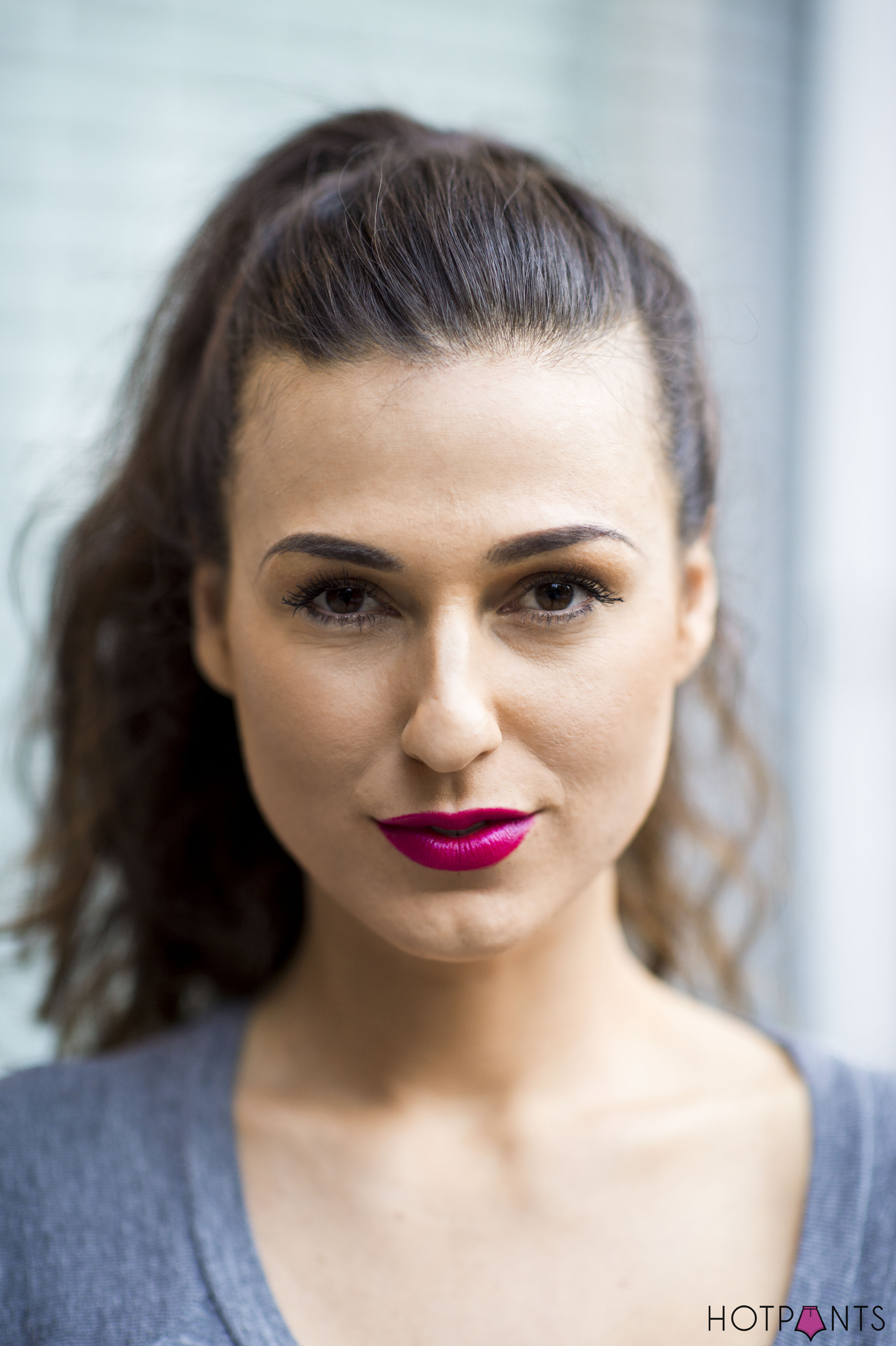 Can you tell I want to see the new Will Smith movie SOOOOO bad???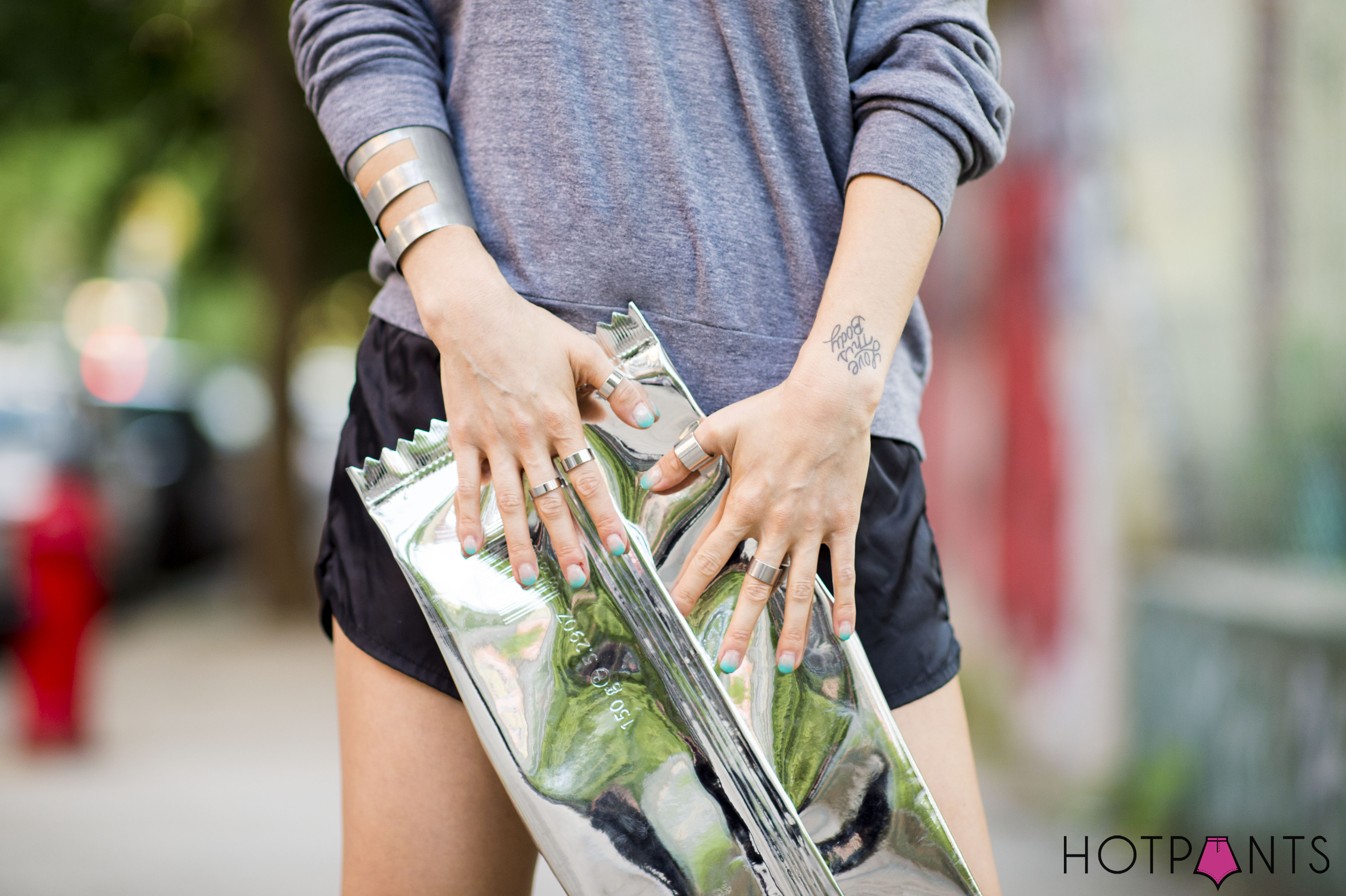 MOOOOOON BOOOOTS!!!!
(click here if you don't know what I'm talking about)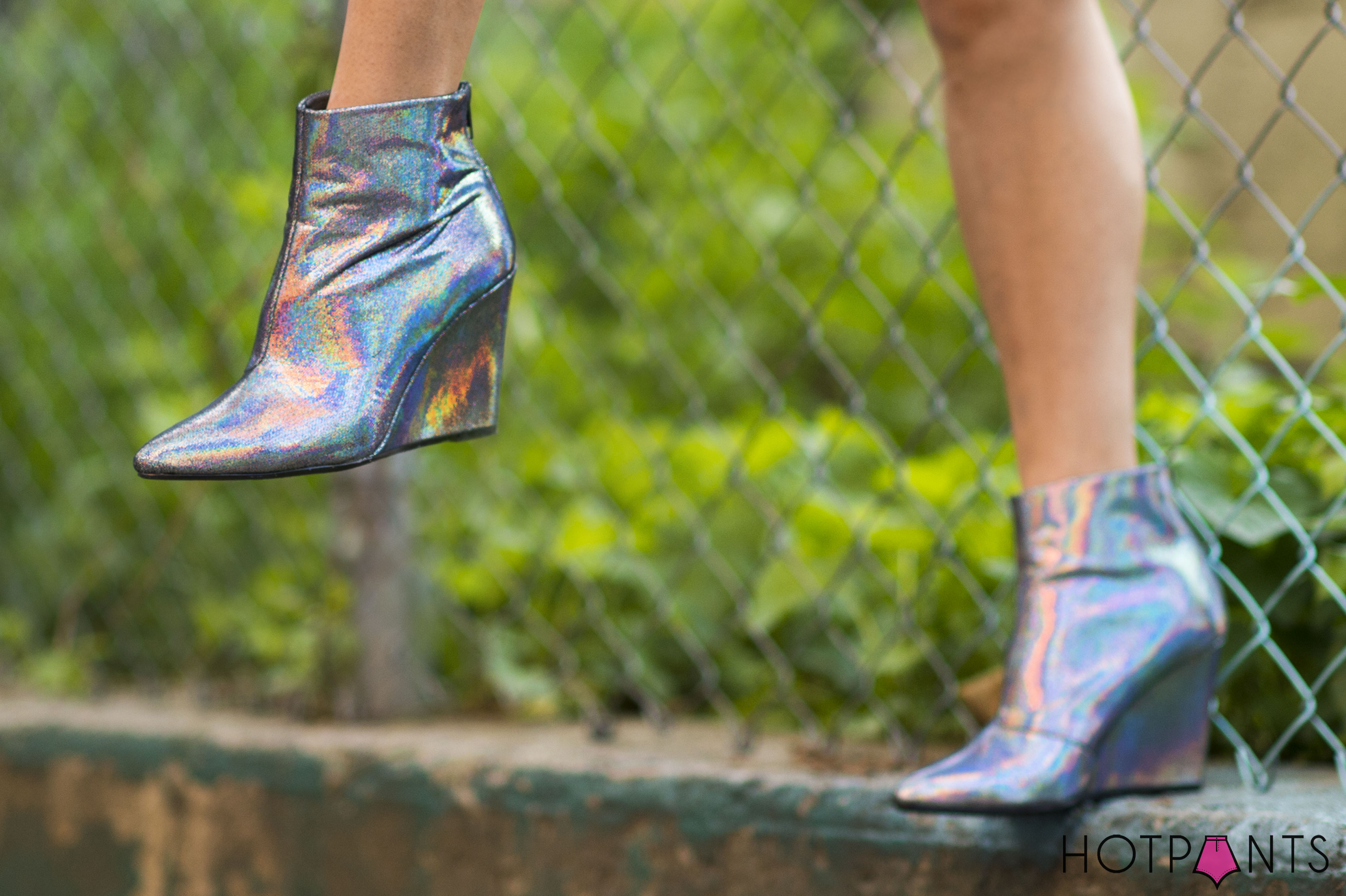 And of course, it's not a Hotpants post without weirdness…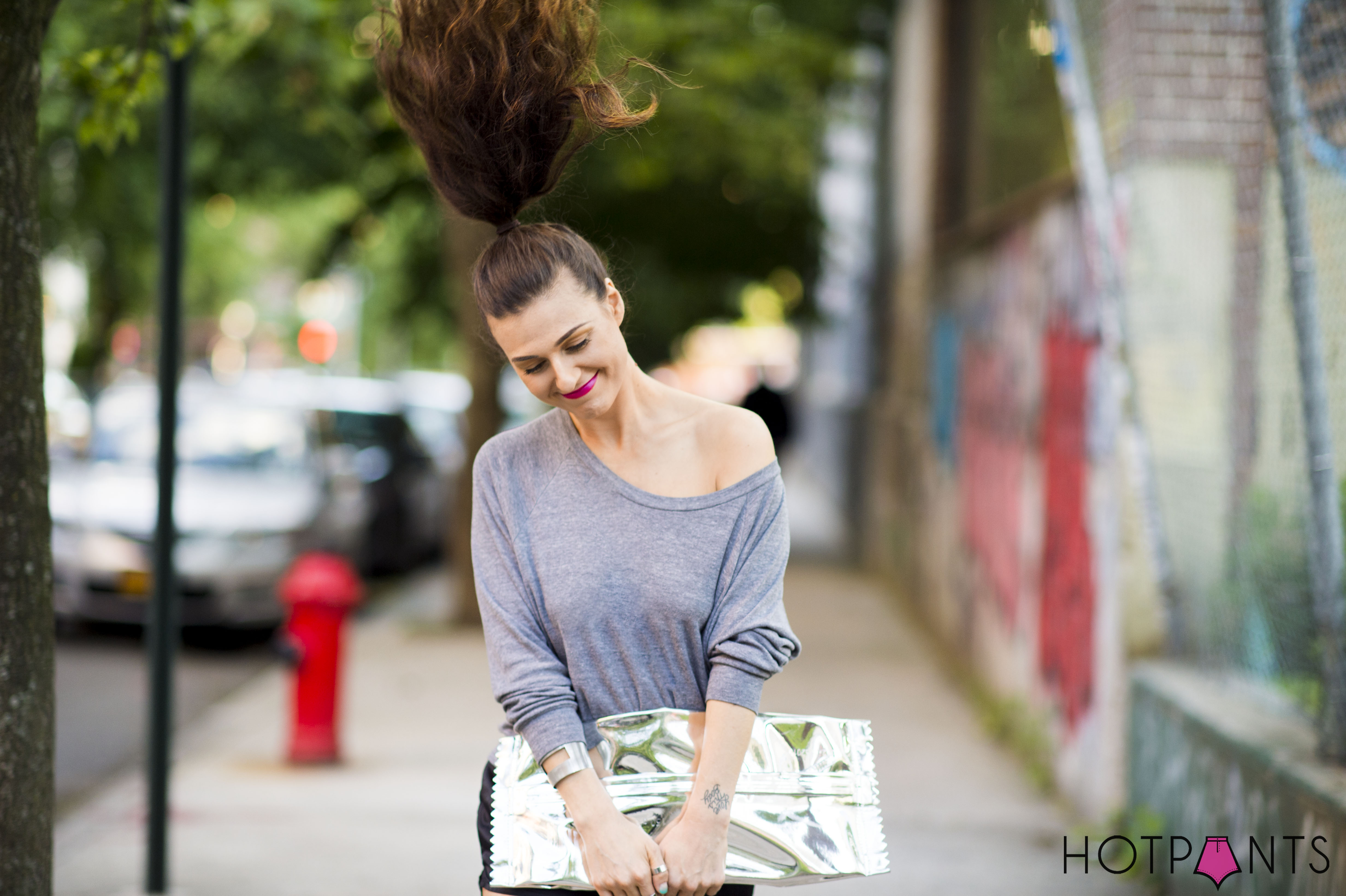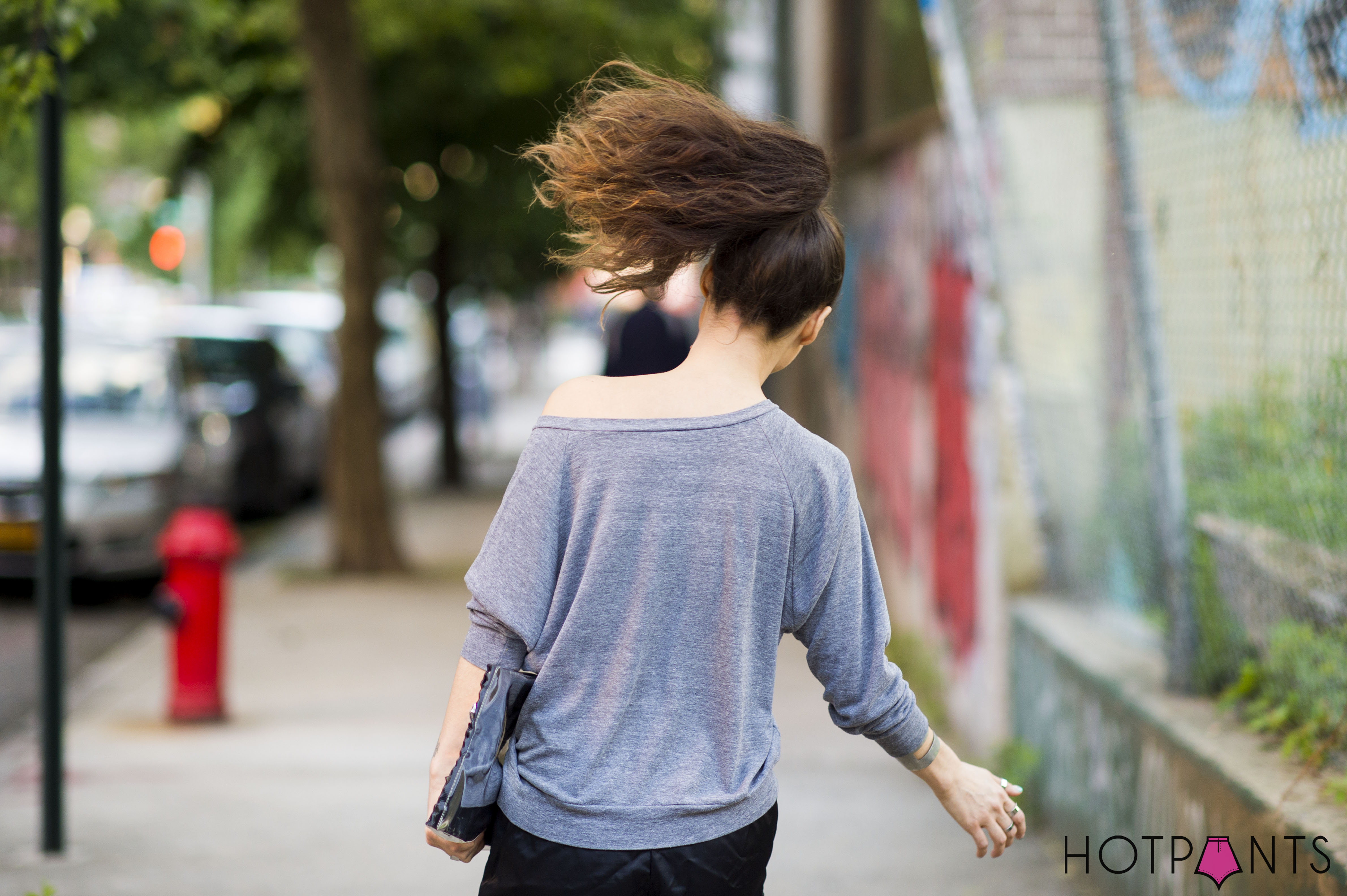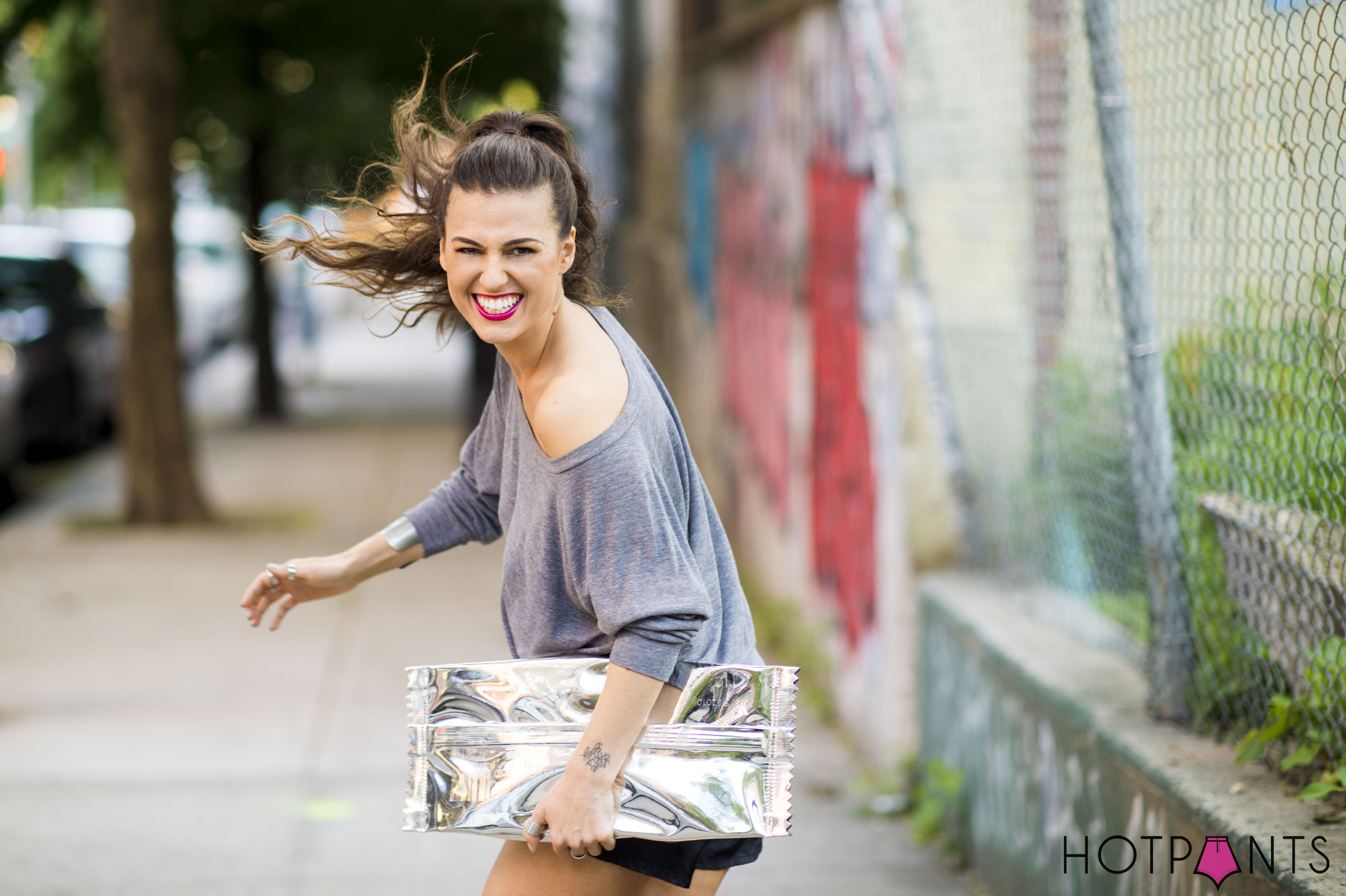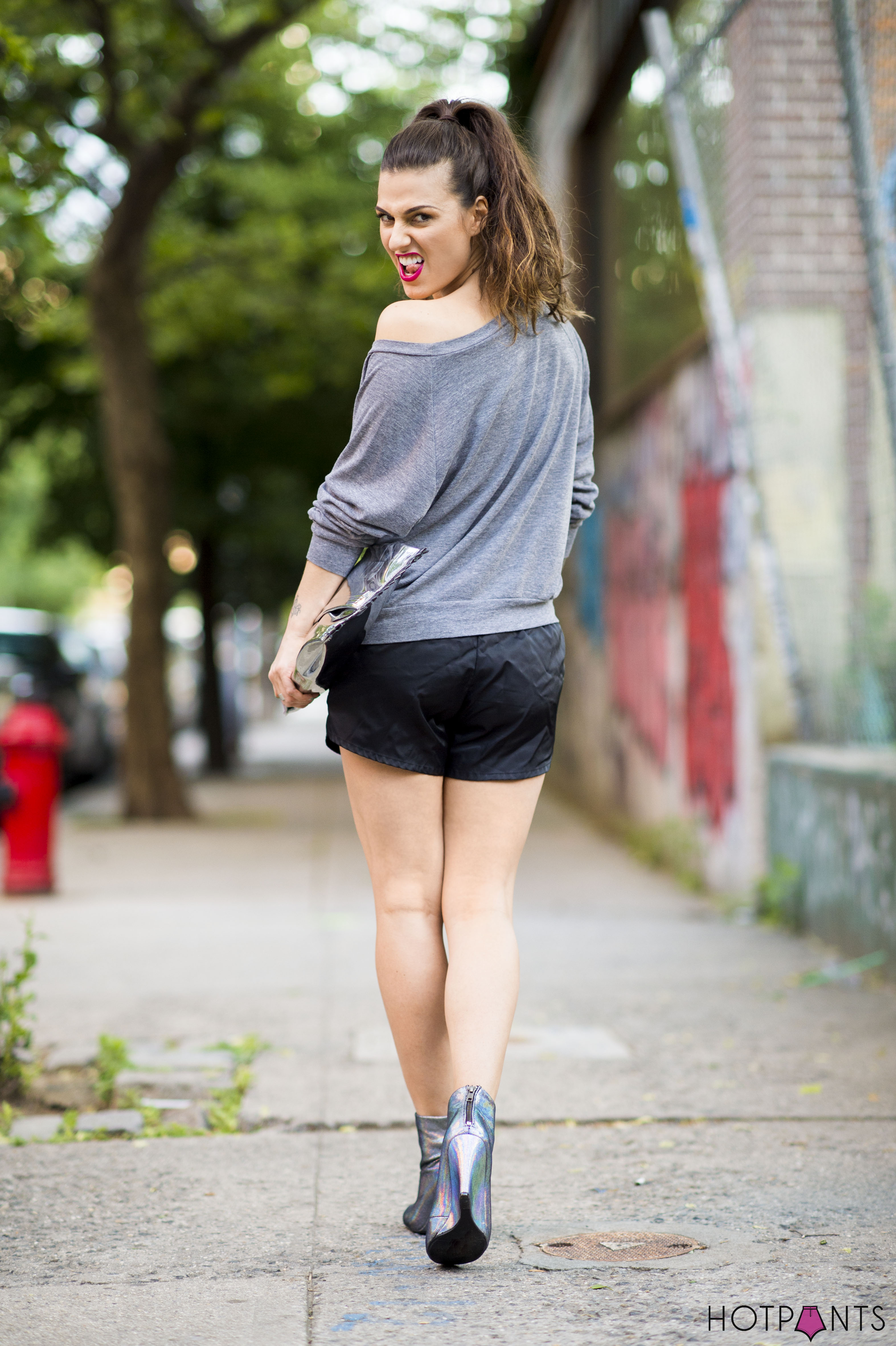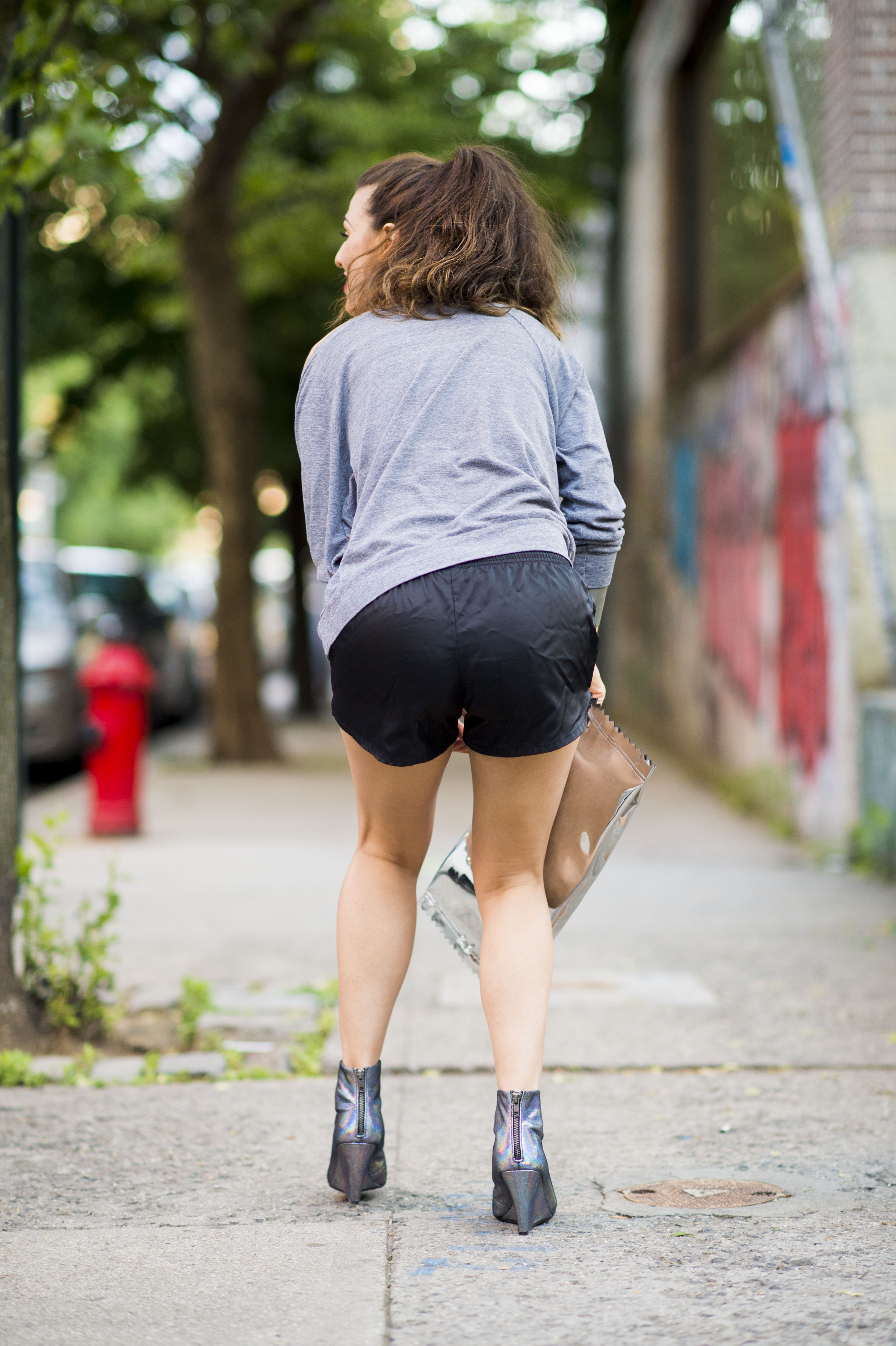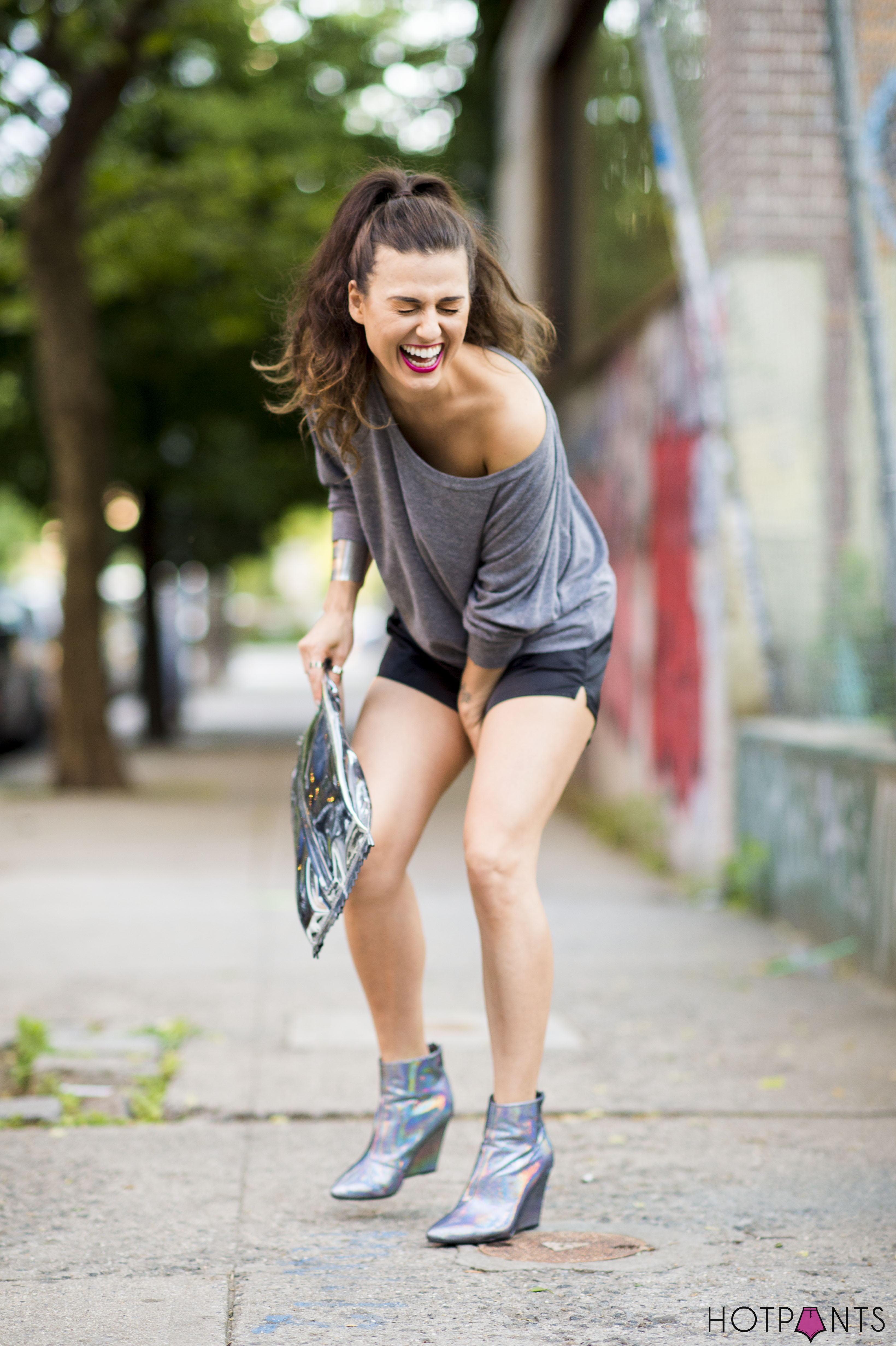 And now, as promised, here's a new outfit video!!!!
LATER DUDES,
XX-HOTPANTS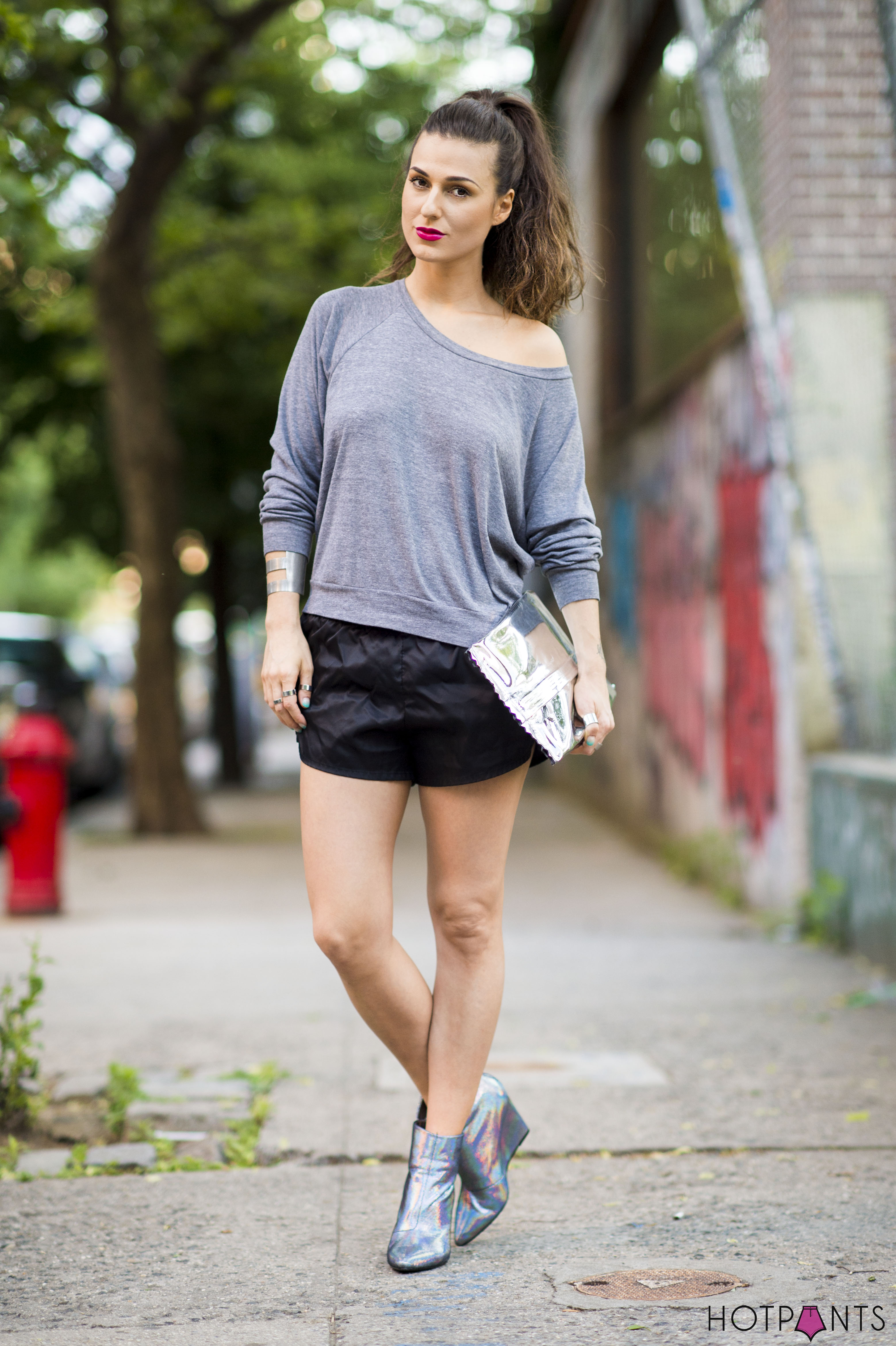 Wearing
Lipstick : Loréal Forever Fuschia / Top and Shorts : American Apparel / Boots and Clutch : H&M / Cuff : ASOS
Photography : Adam Katz Sinding

Follow Hotpants