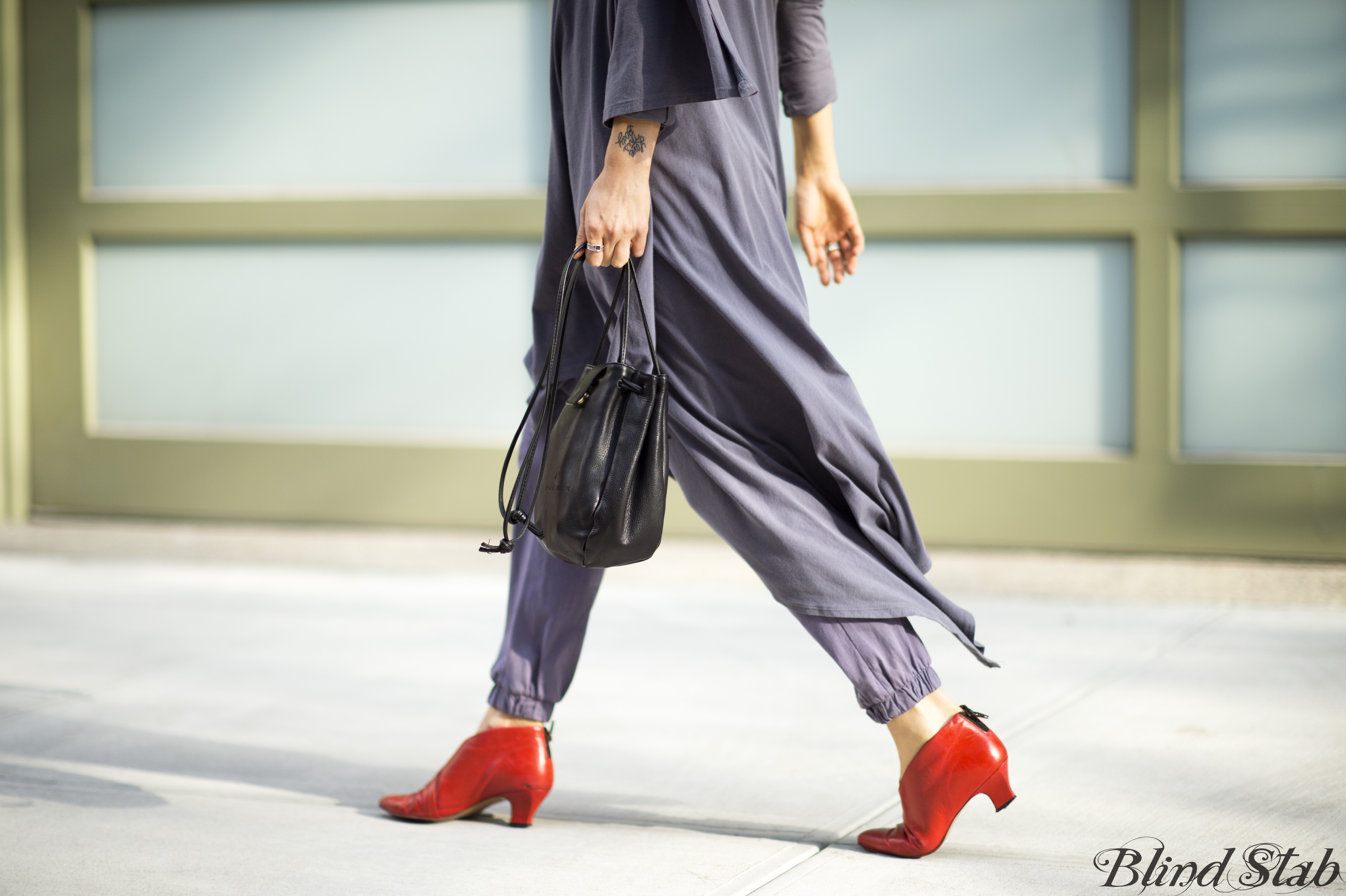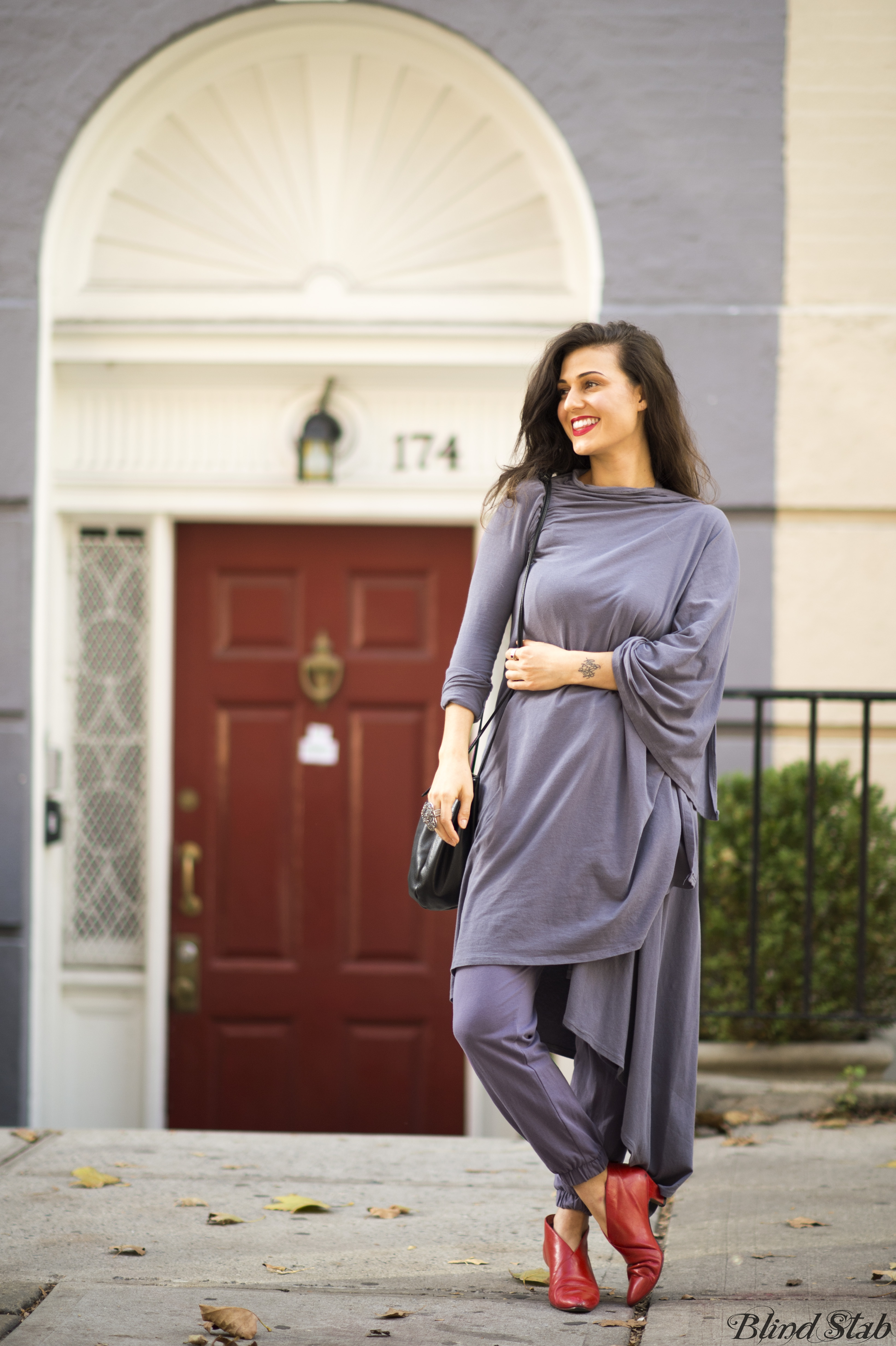 Look at all the leaves on the ground…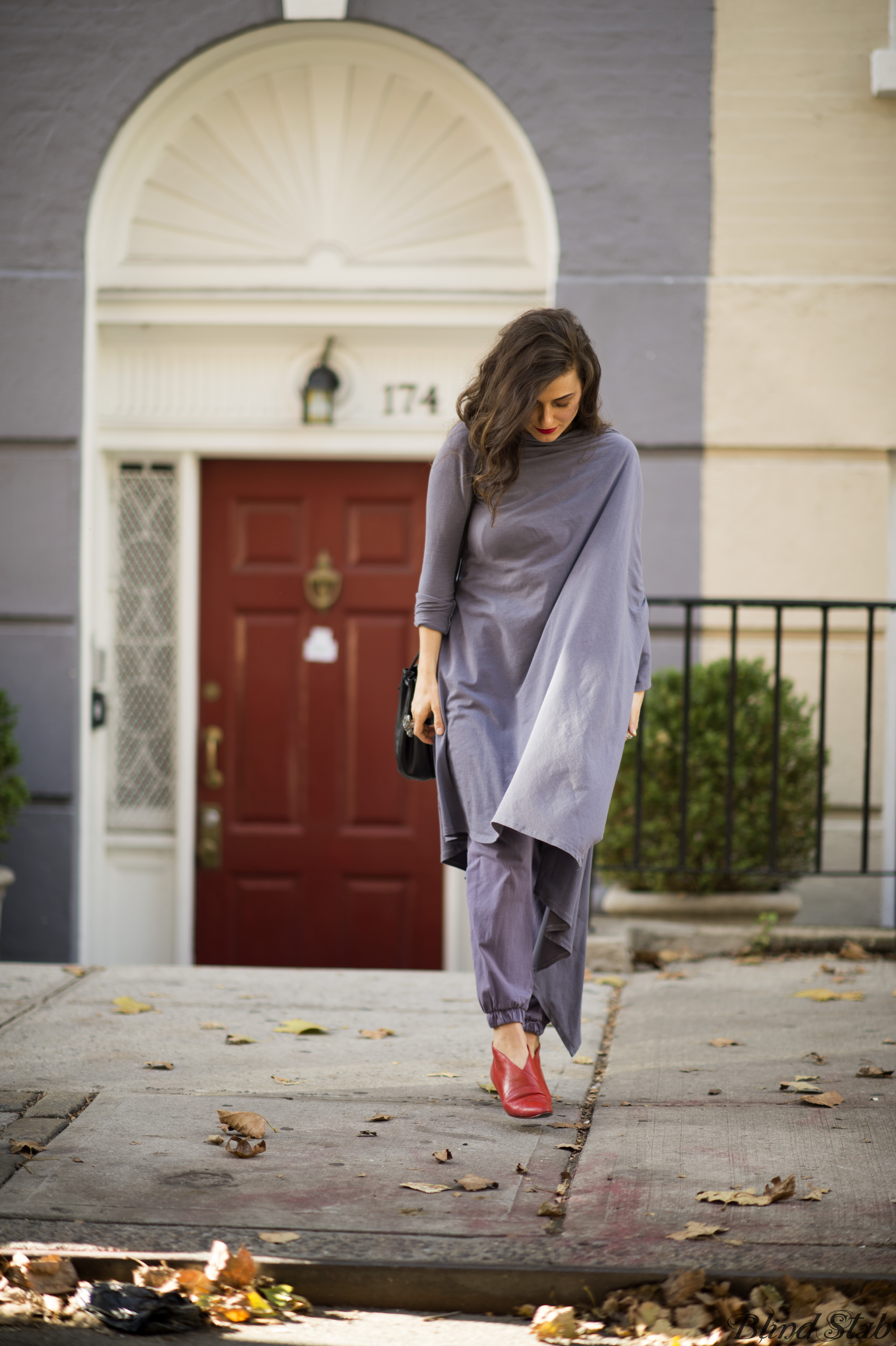 I can't believe how quickly Fall came.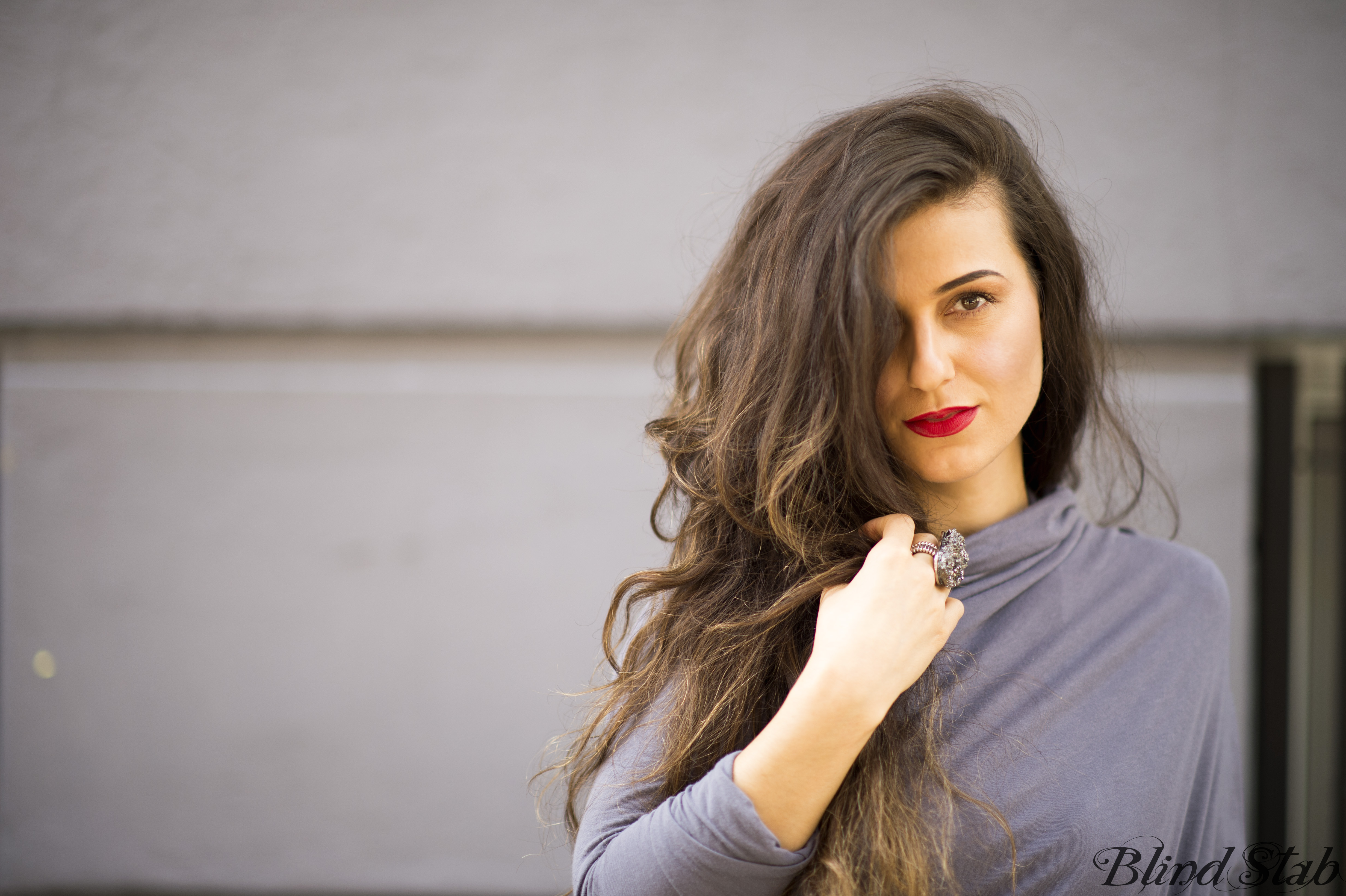 It's election season…
Winter is on its way…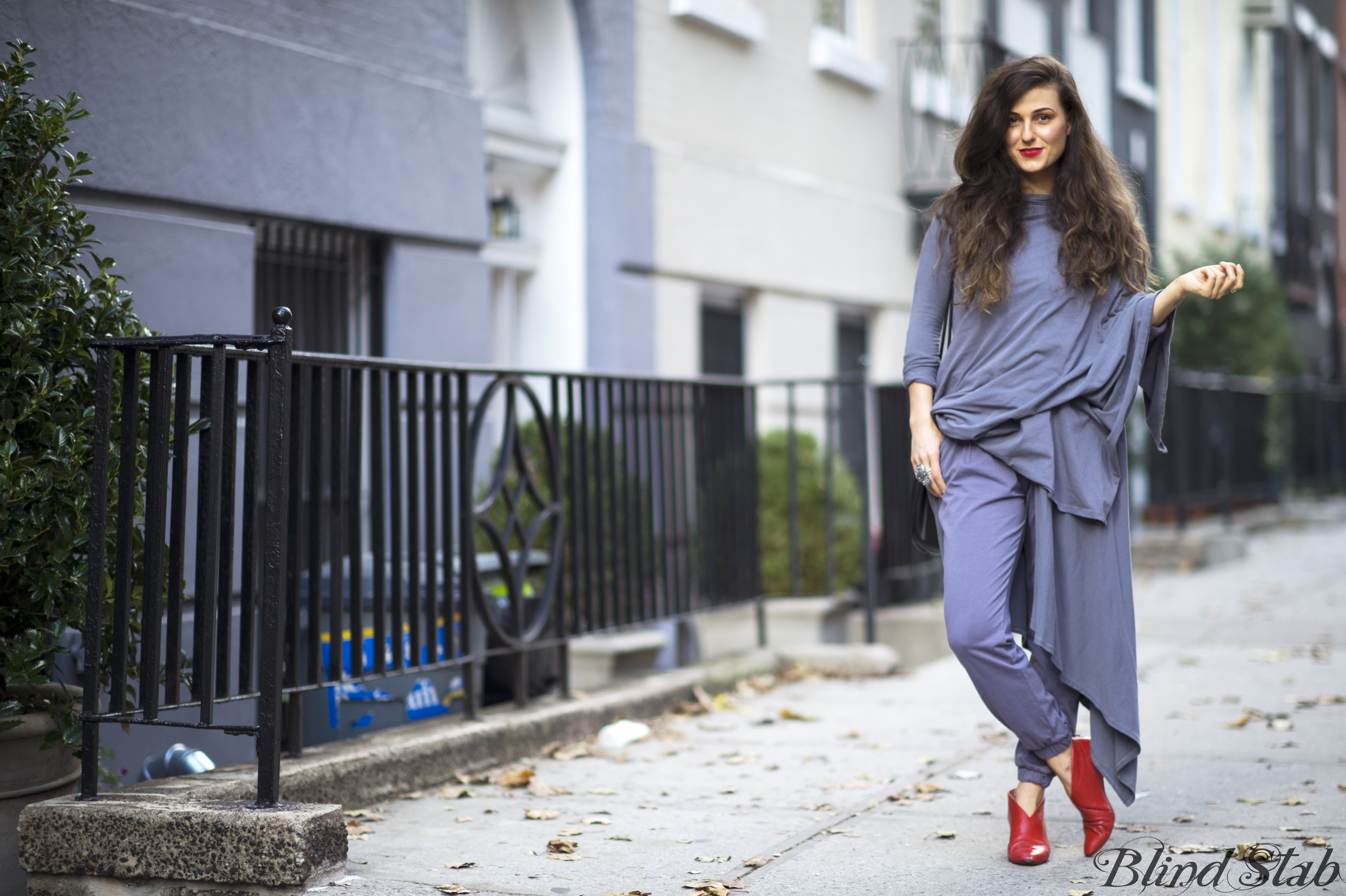 In the words of David Bowie,
"CH-CH-CH-CH-CHAAAANGESSSSSSSSSS"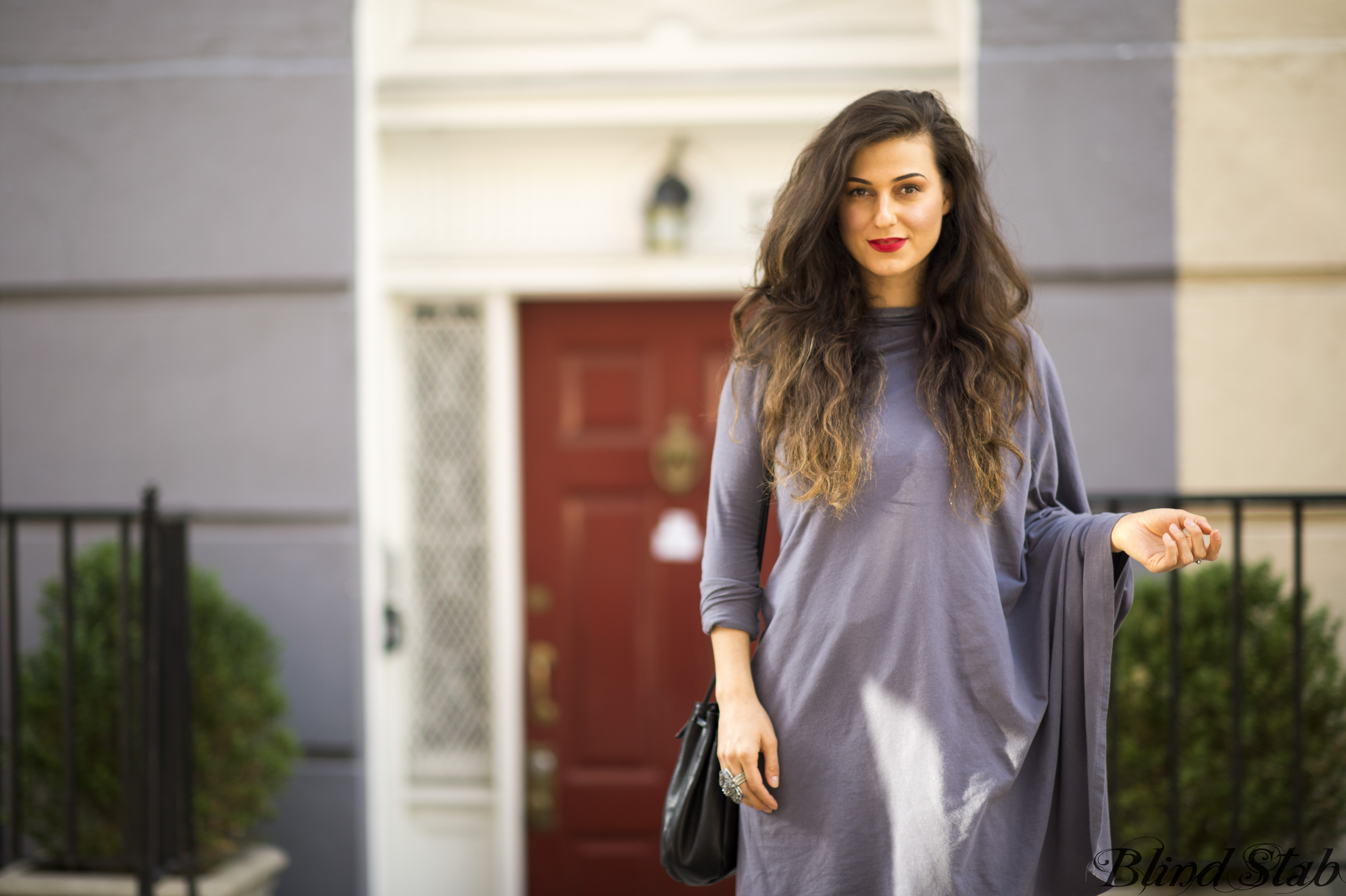 But I'm actually super stoked the weather has cooled off. Because now I can wear awesome drapey purple bedsheets without looking like I'm wearing an Abaya.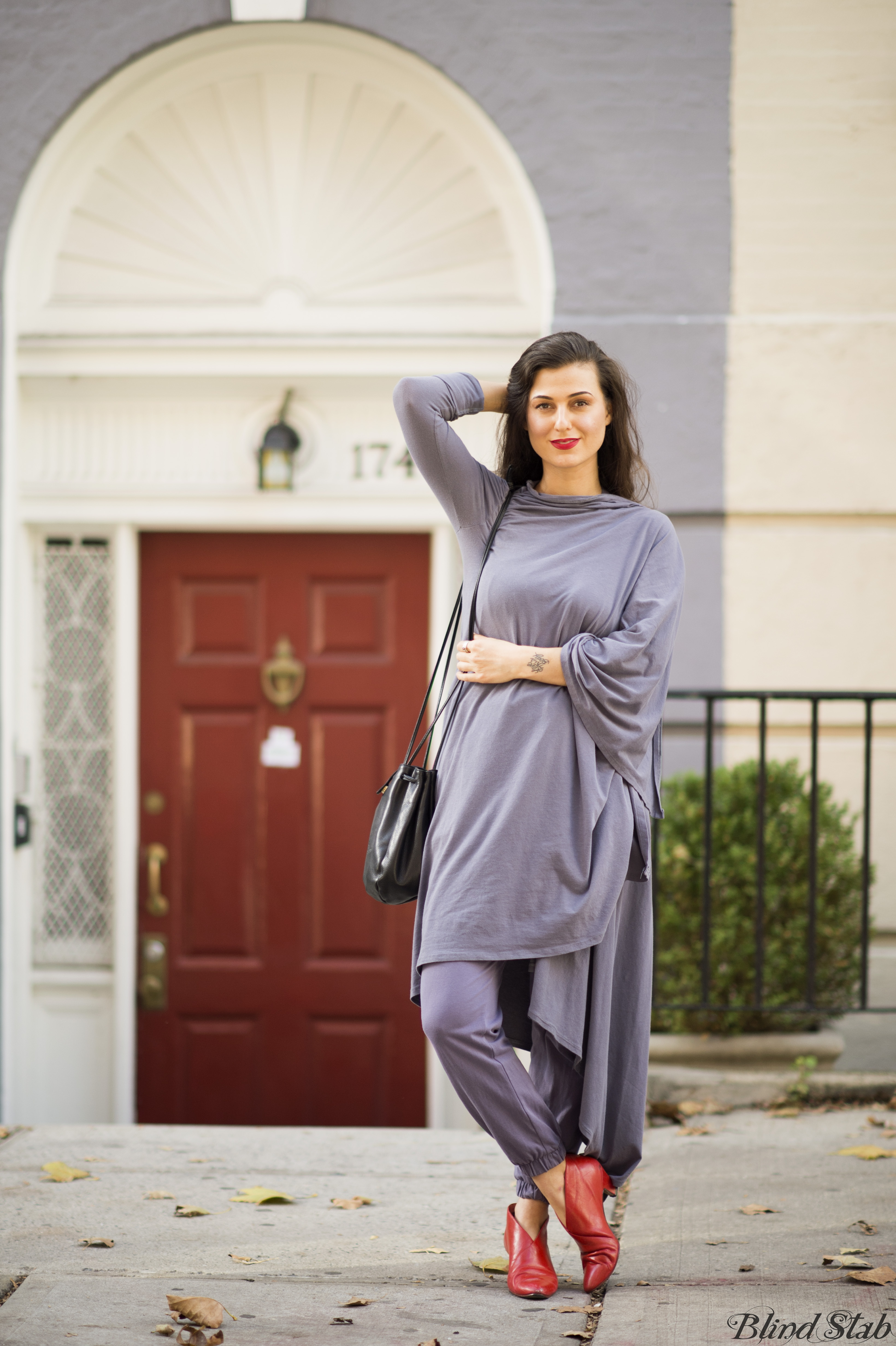 Or maybe it still looks like an Abaya.
Whatever…
FASHION ABAYA!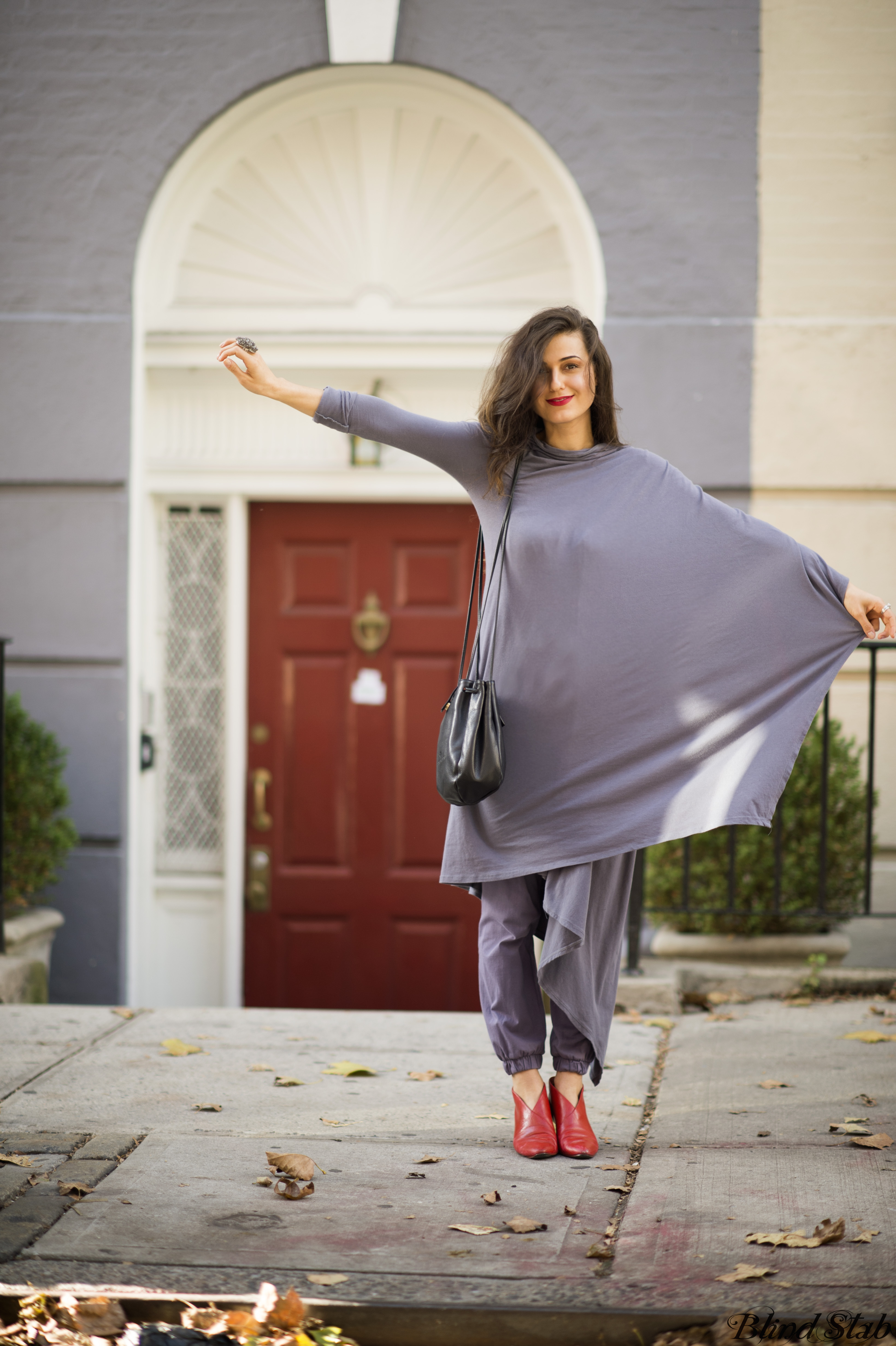 I'm actually wearing 2 separate pieces. The pants are from Uniqlo and then I just tangled myself up in a drapey thrifted sweater.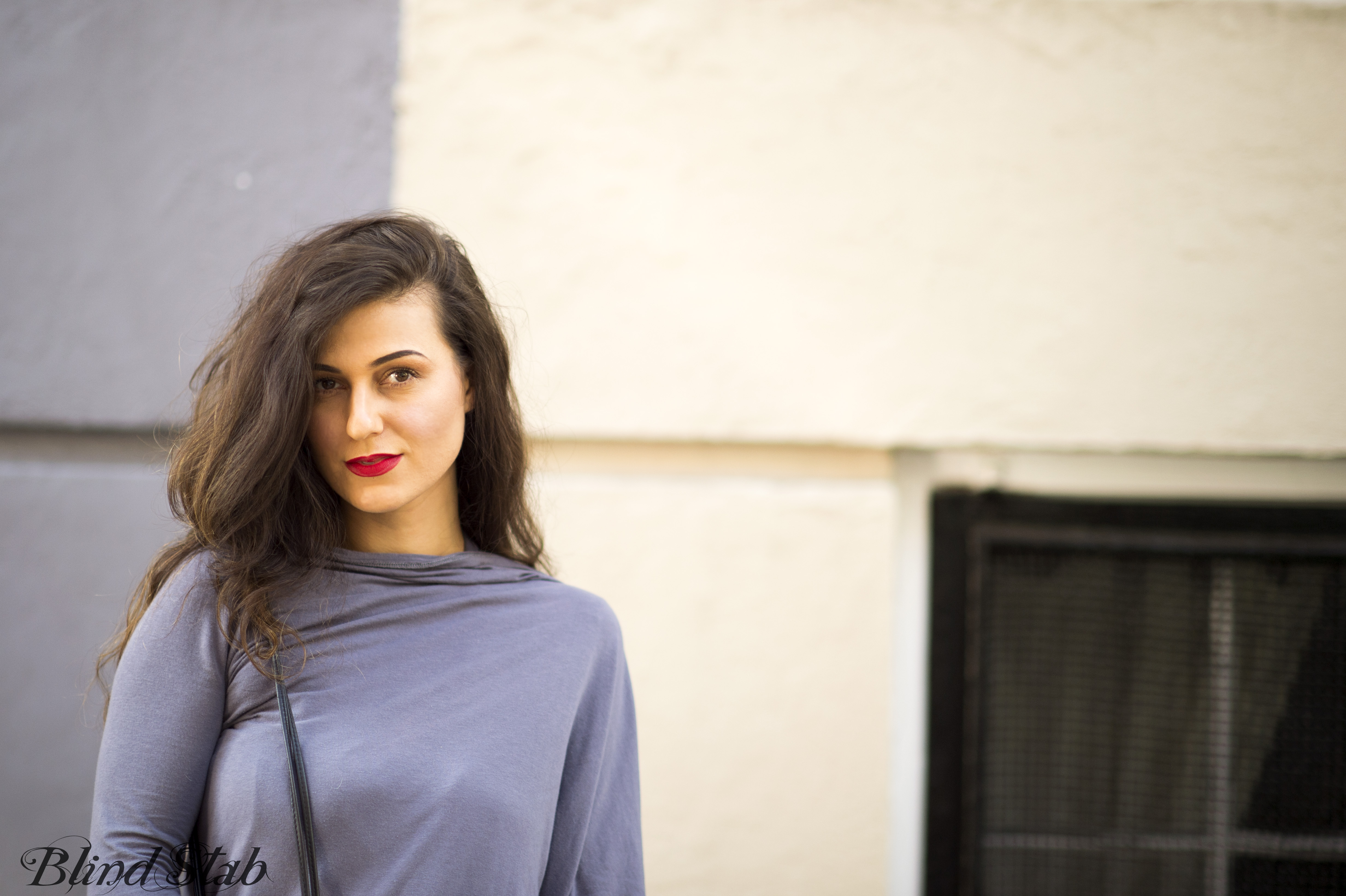 We took these photos in front of Anna Wintour's house – or what we believed to be Anna Wintour's house.
Maybe it's not.
Who cares, if I say it's Anna Wintour's house…it's Anna Wintour's house!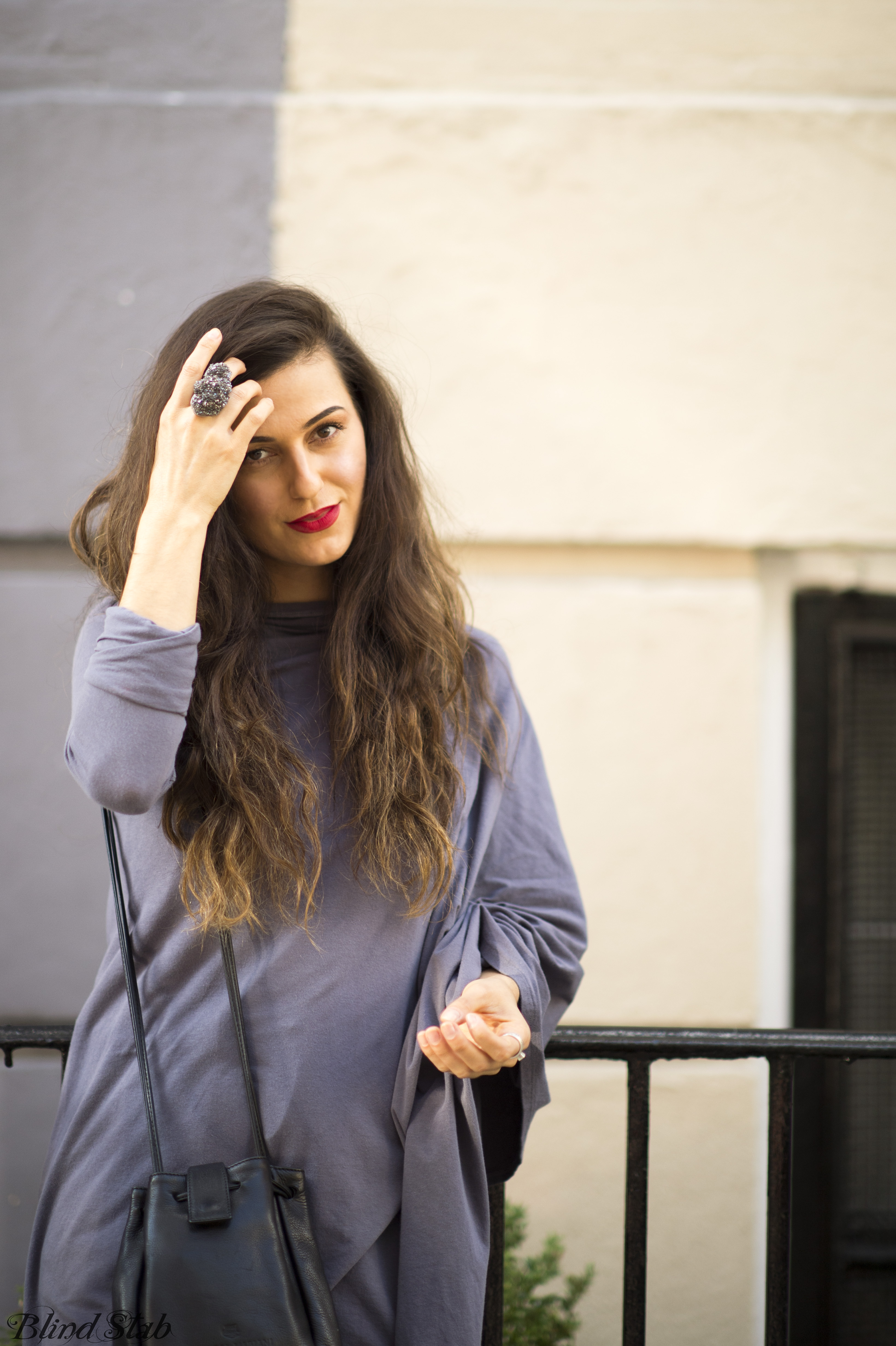 Would I lie to you?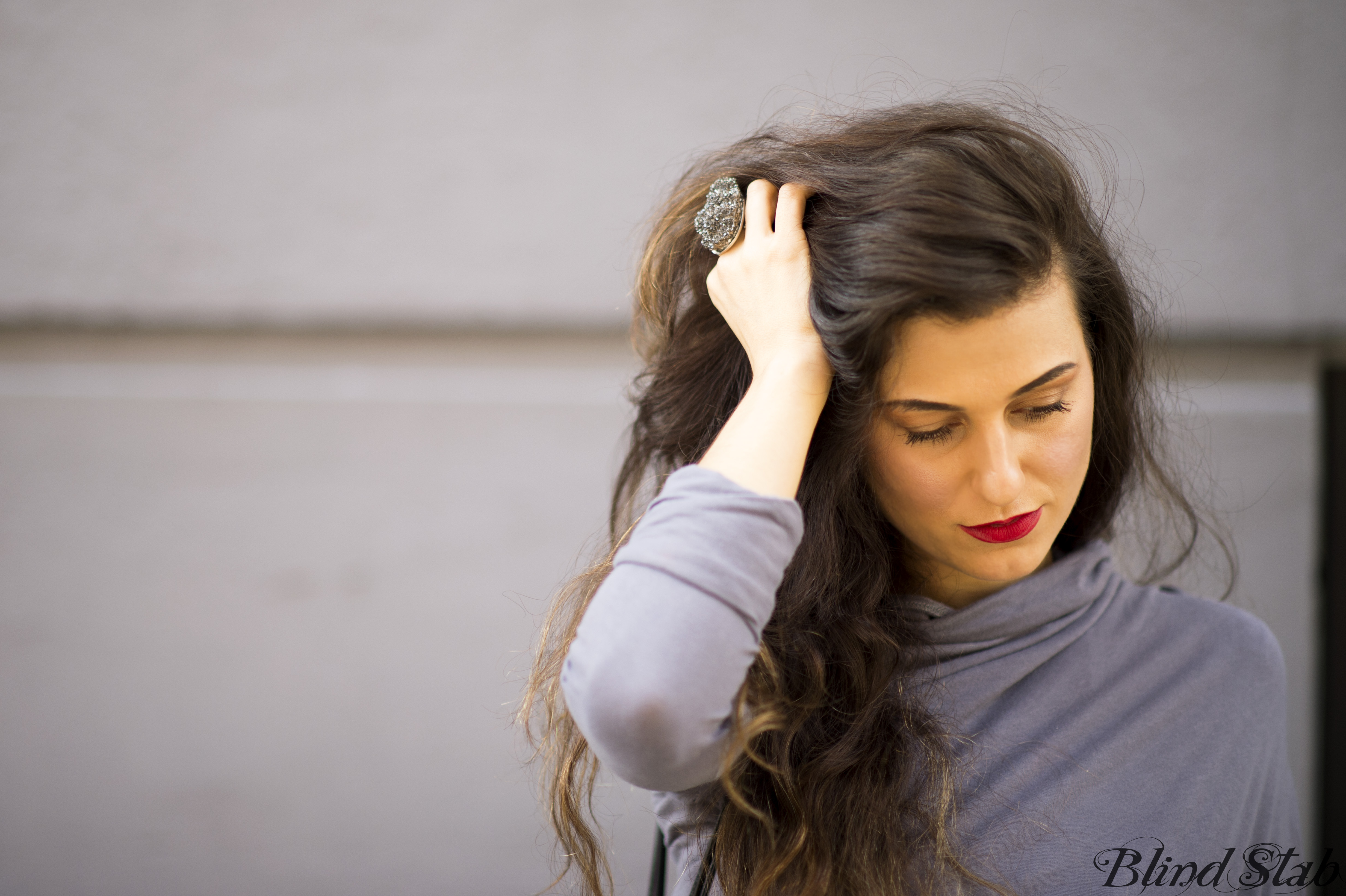 Maybe…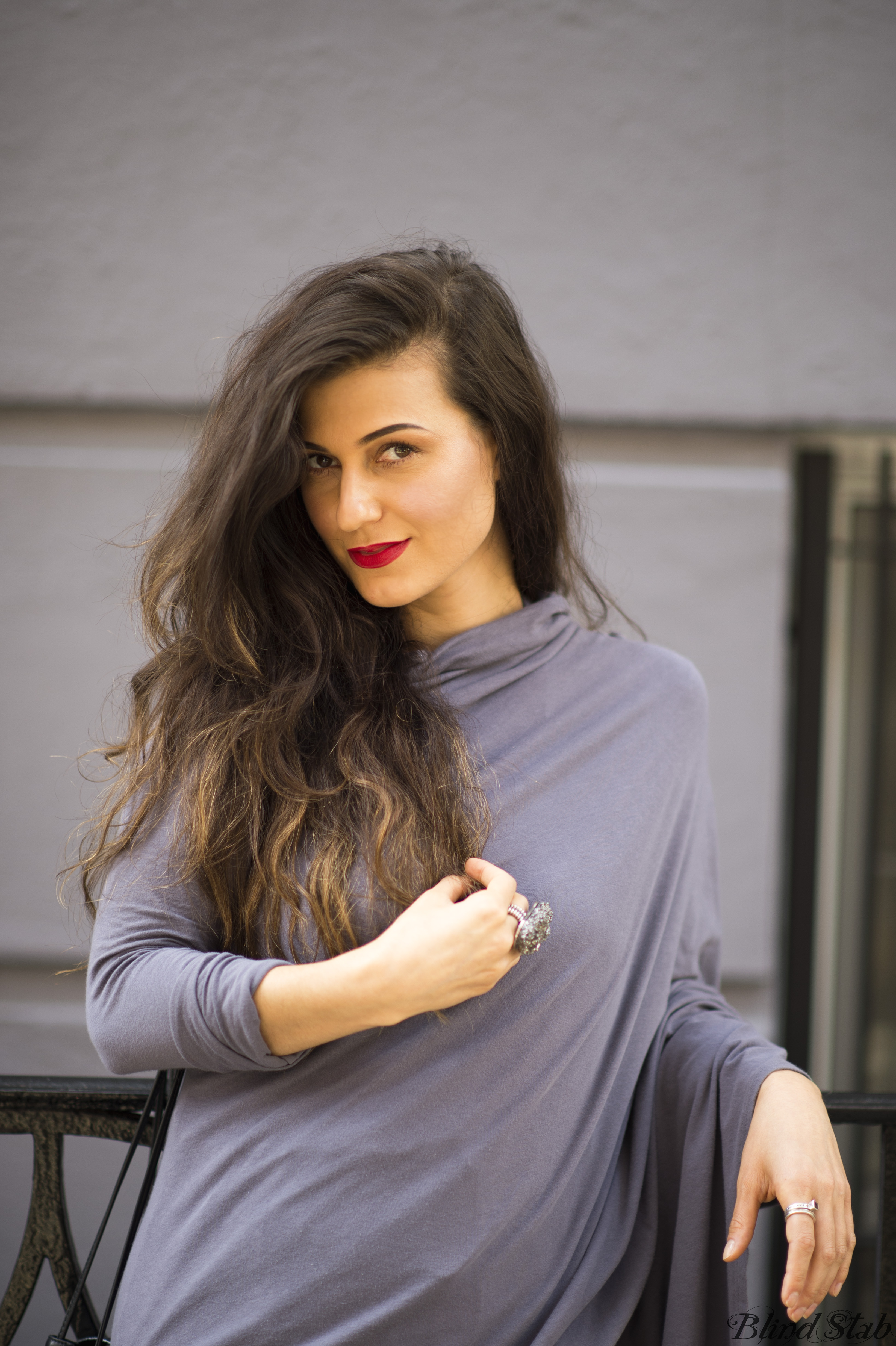 Besides, Ms. Wintour has an excellent taste in paint color, considering it's identical to the bedsheets I'm wearing.
She actually saw me walking down the street and hired someone on the spot to paint her house because she just LOVED my outfit.
BESTIES!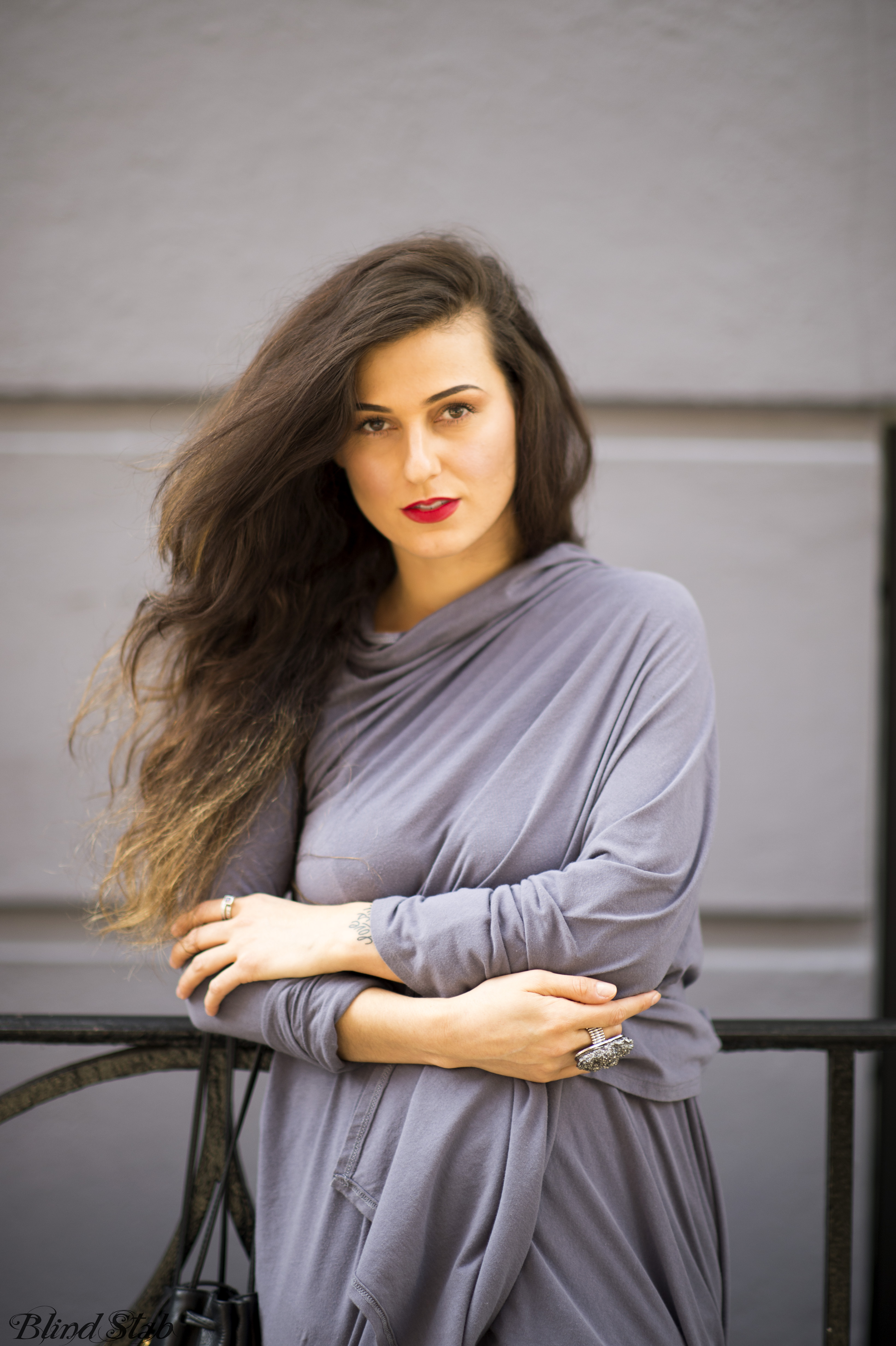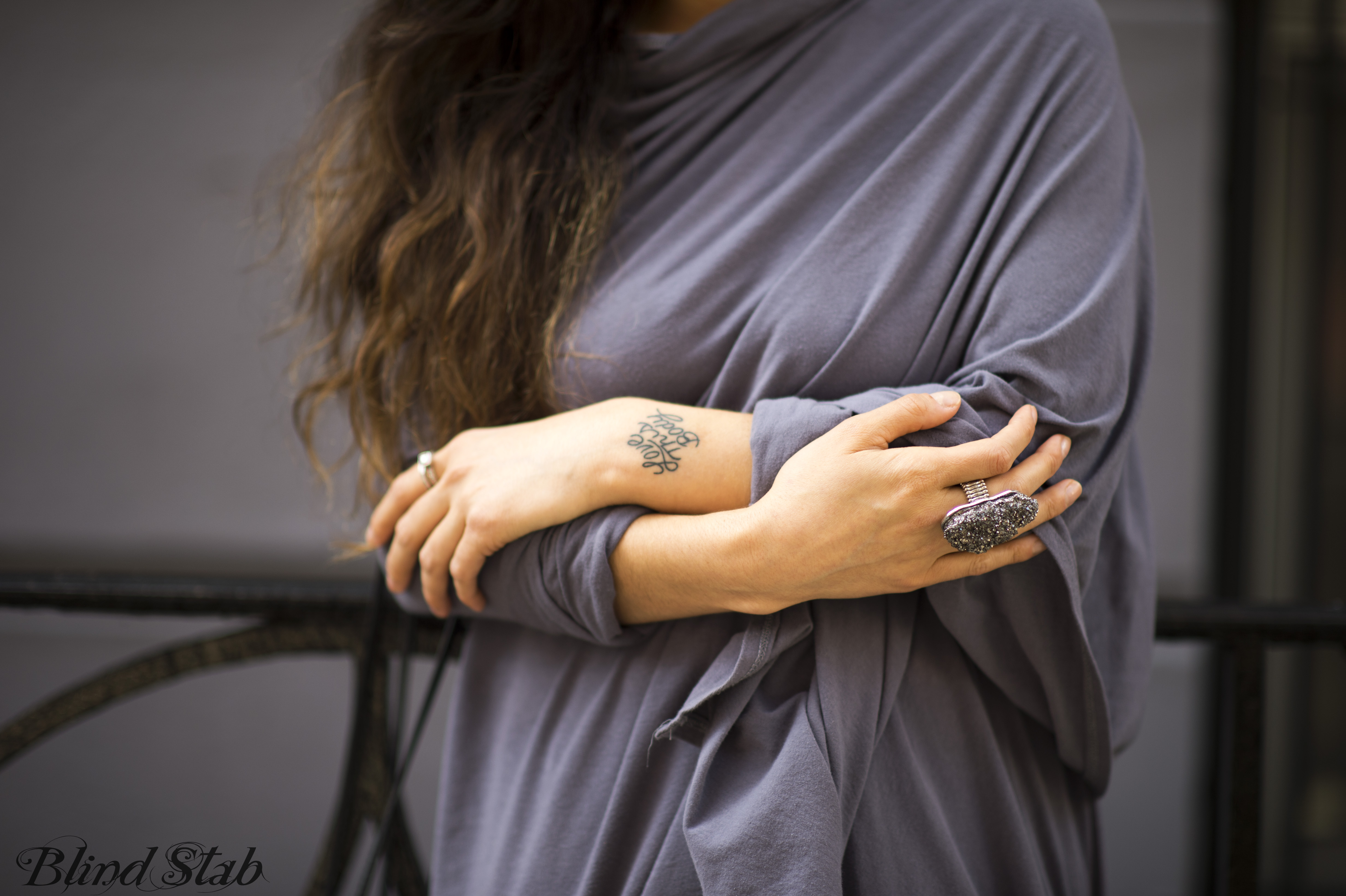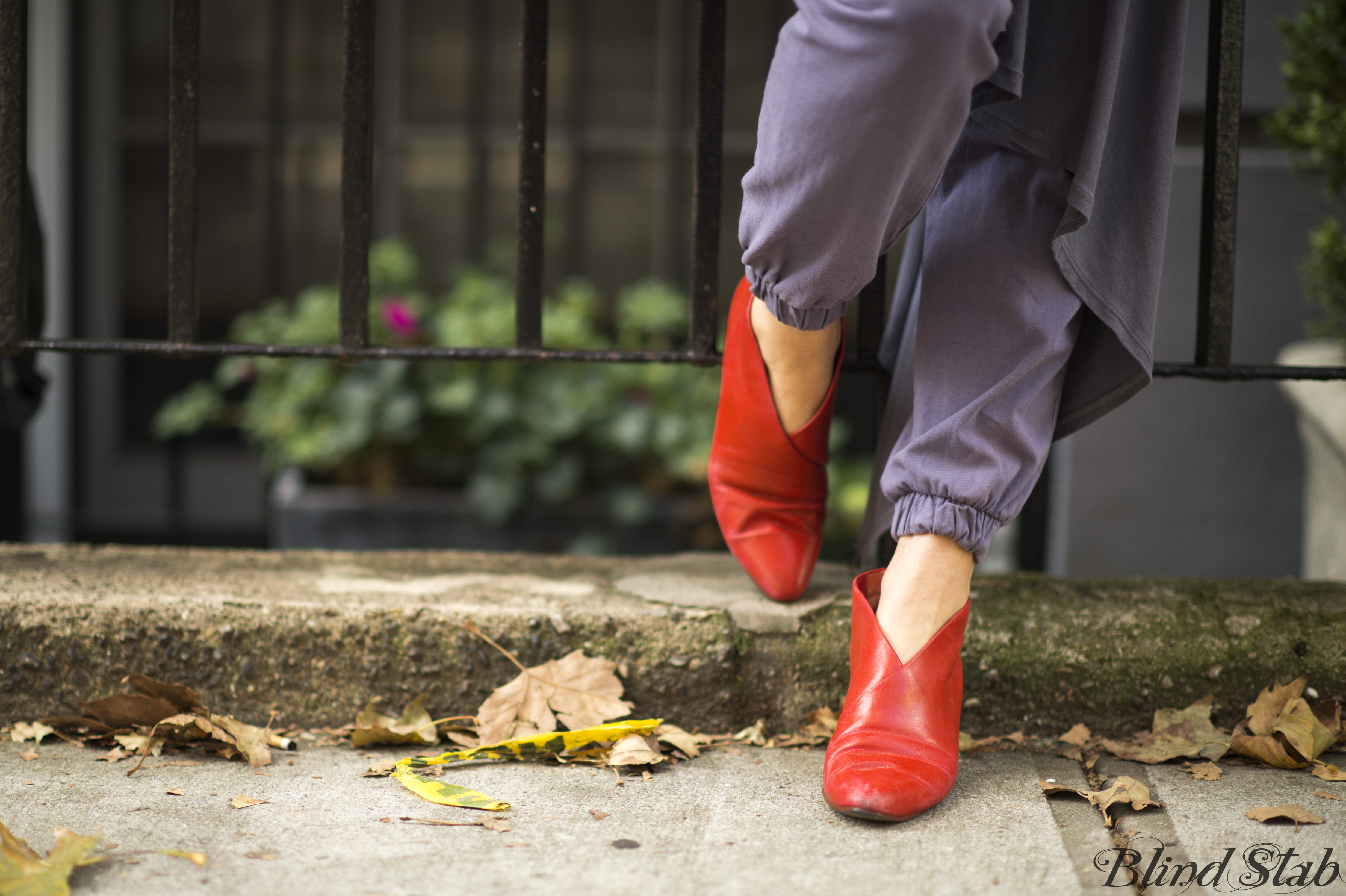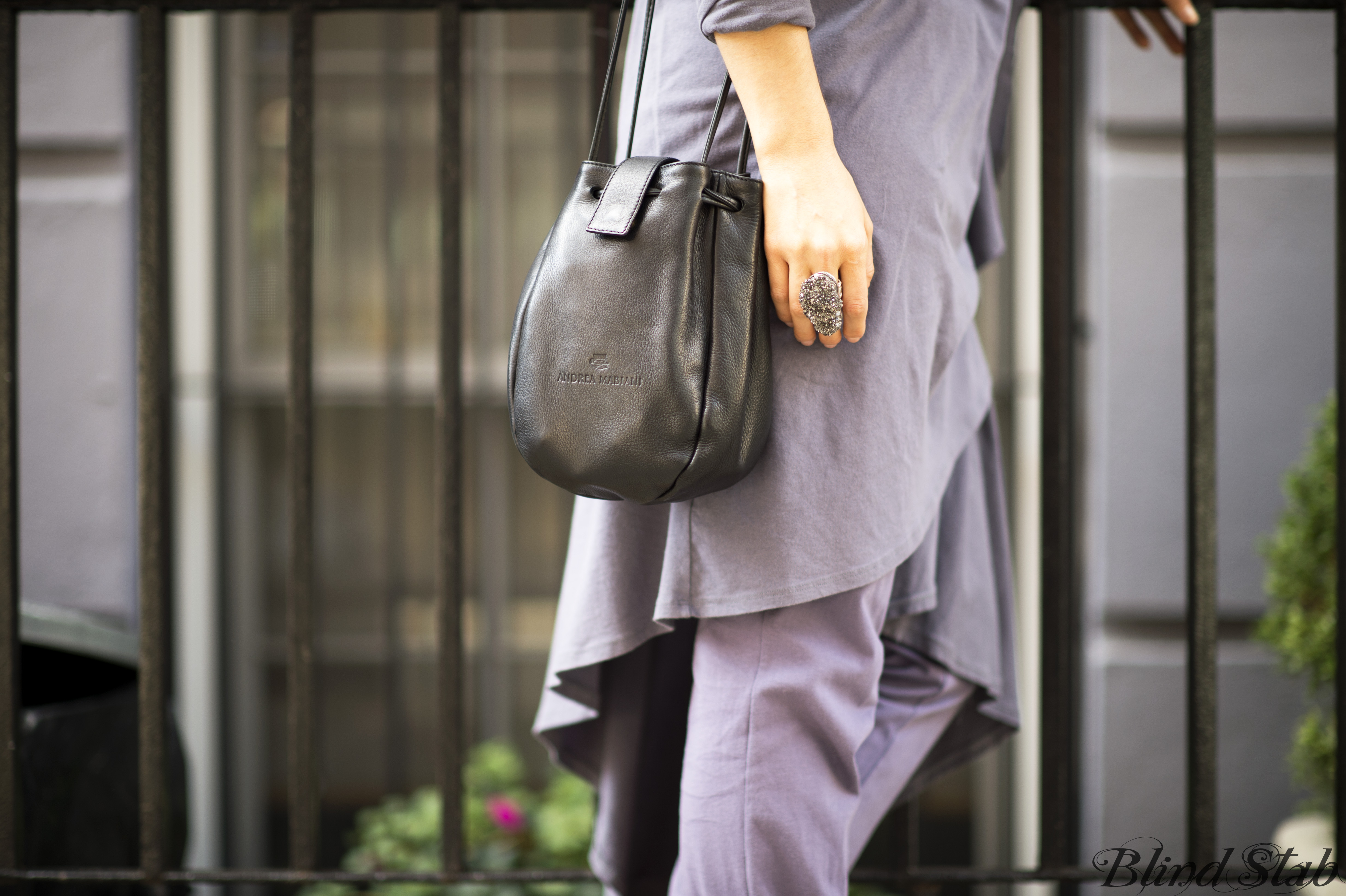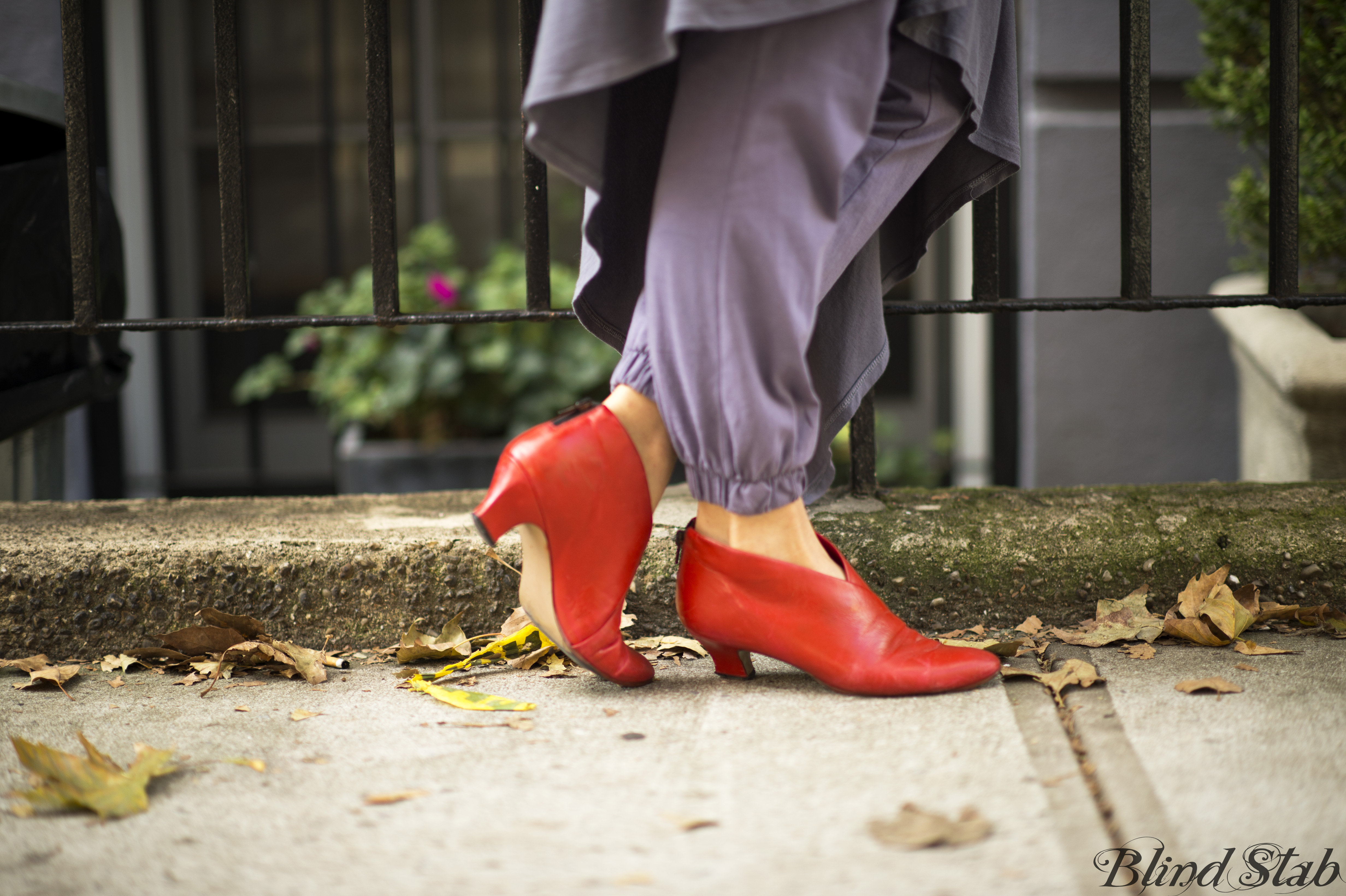 Walking in the wind. This is what I look like 99% of the time.
I'm actually Cousin It.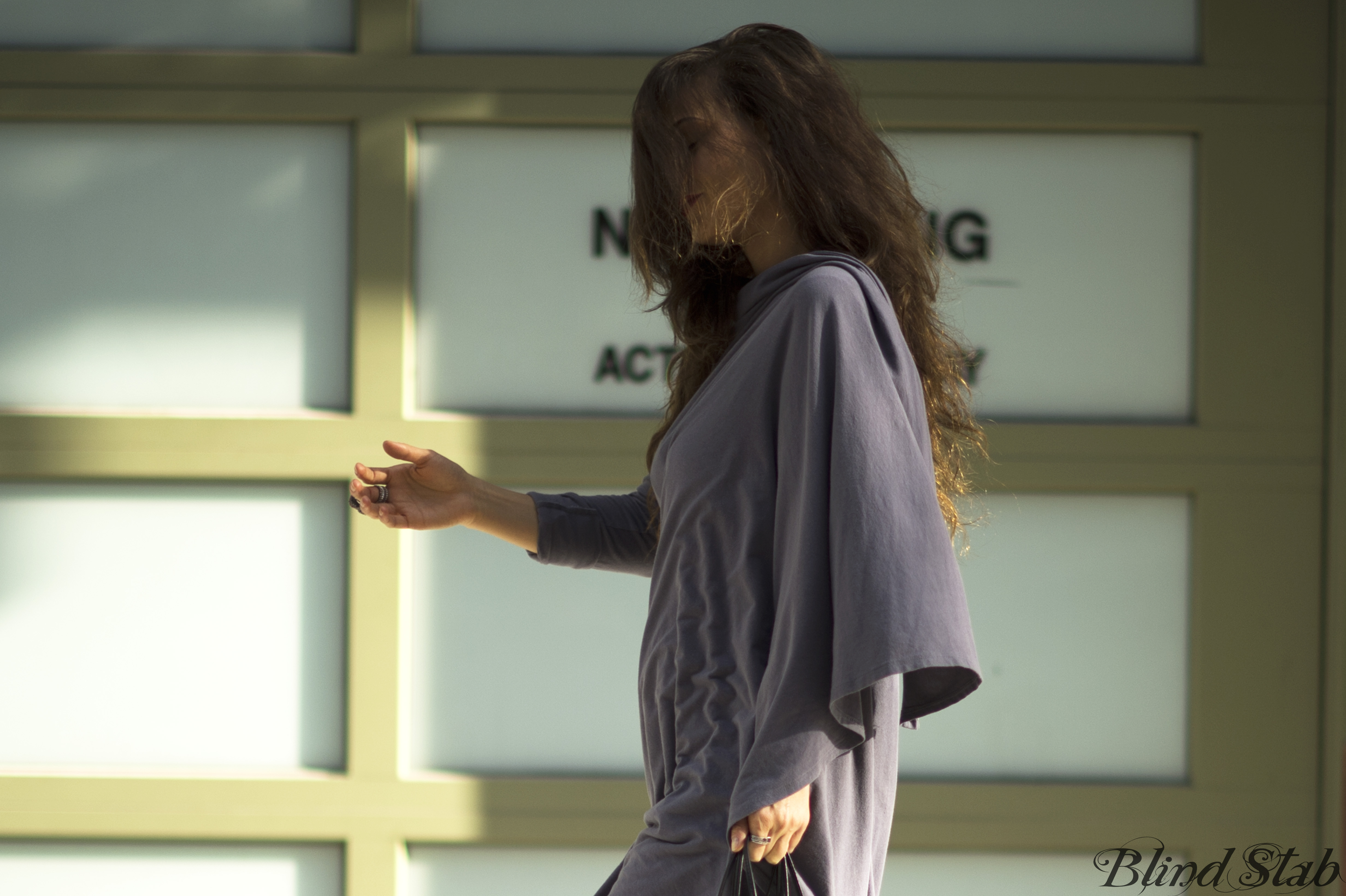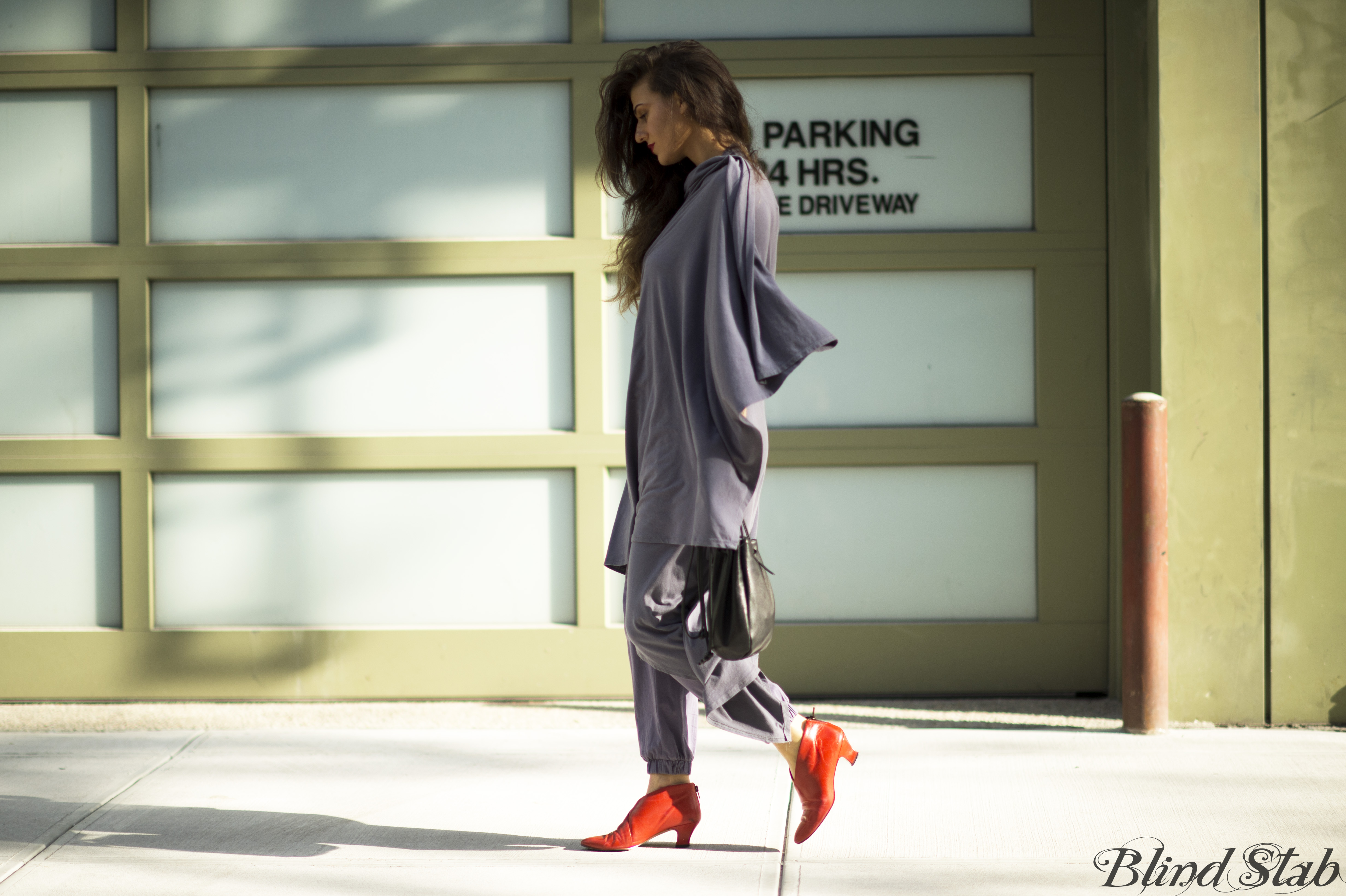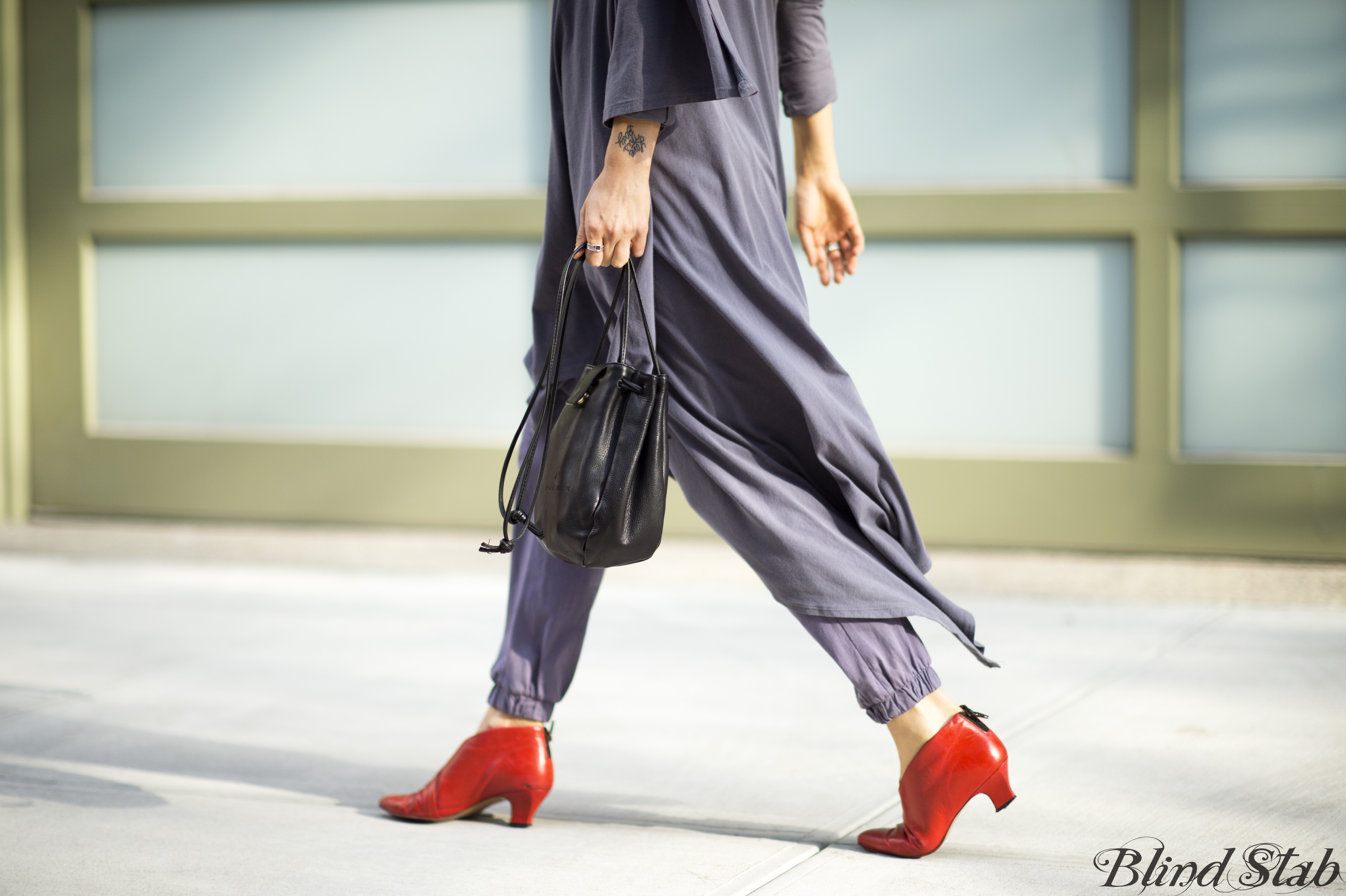 LATER DUDES XX-DANA
Wearing
Lipstick : MAC Ruby Woo / Pants : Uniqlo / Wrap Top : Thrifted, no label / Shoes : Vintage Enzo Angiolini / Purse : Vintage Andrea Mabiani / Rock Ring : Chinatown

Follow Hotpants