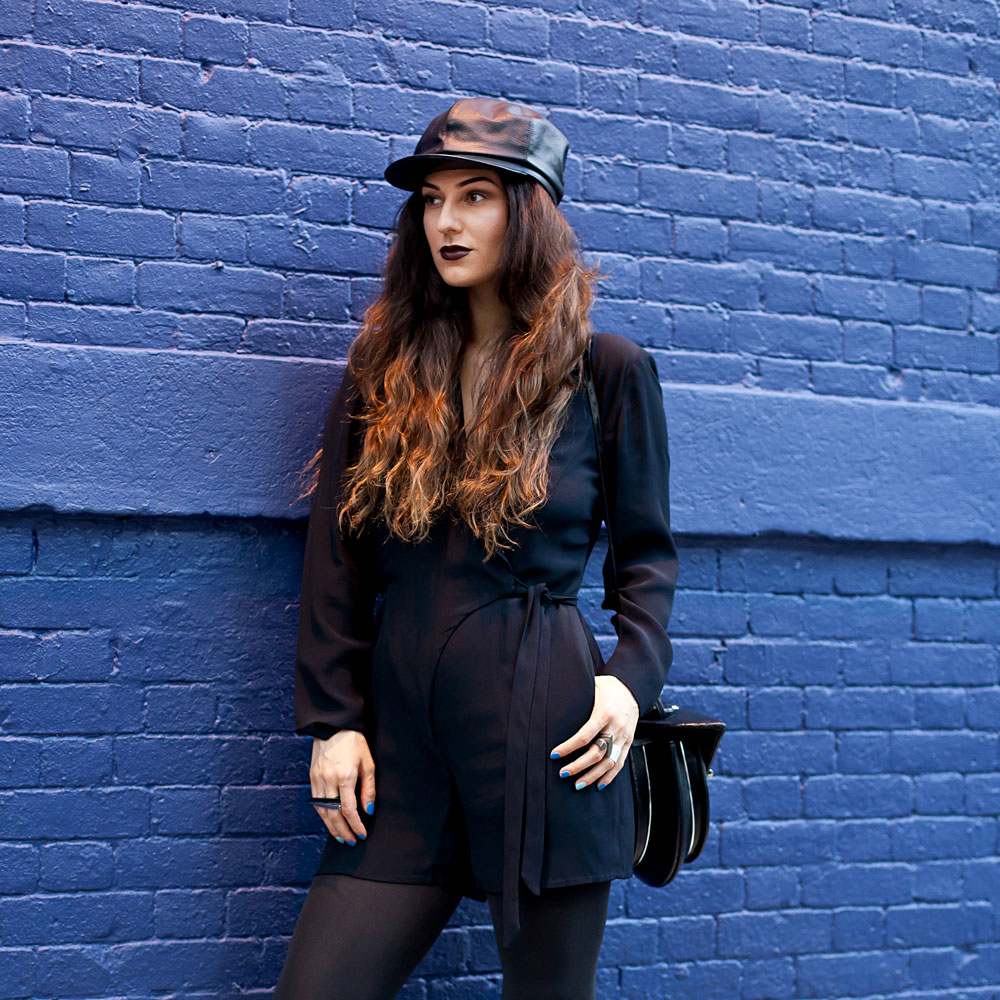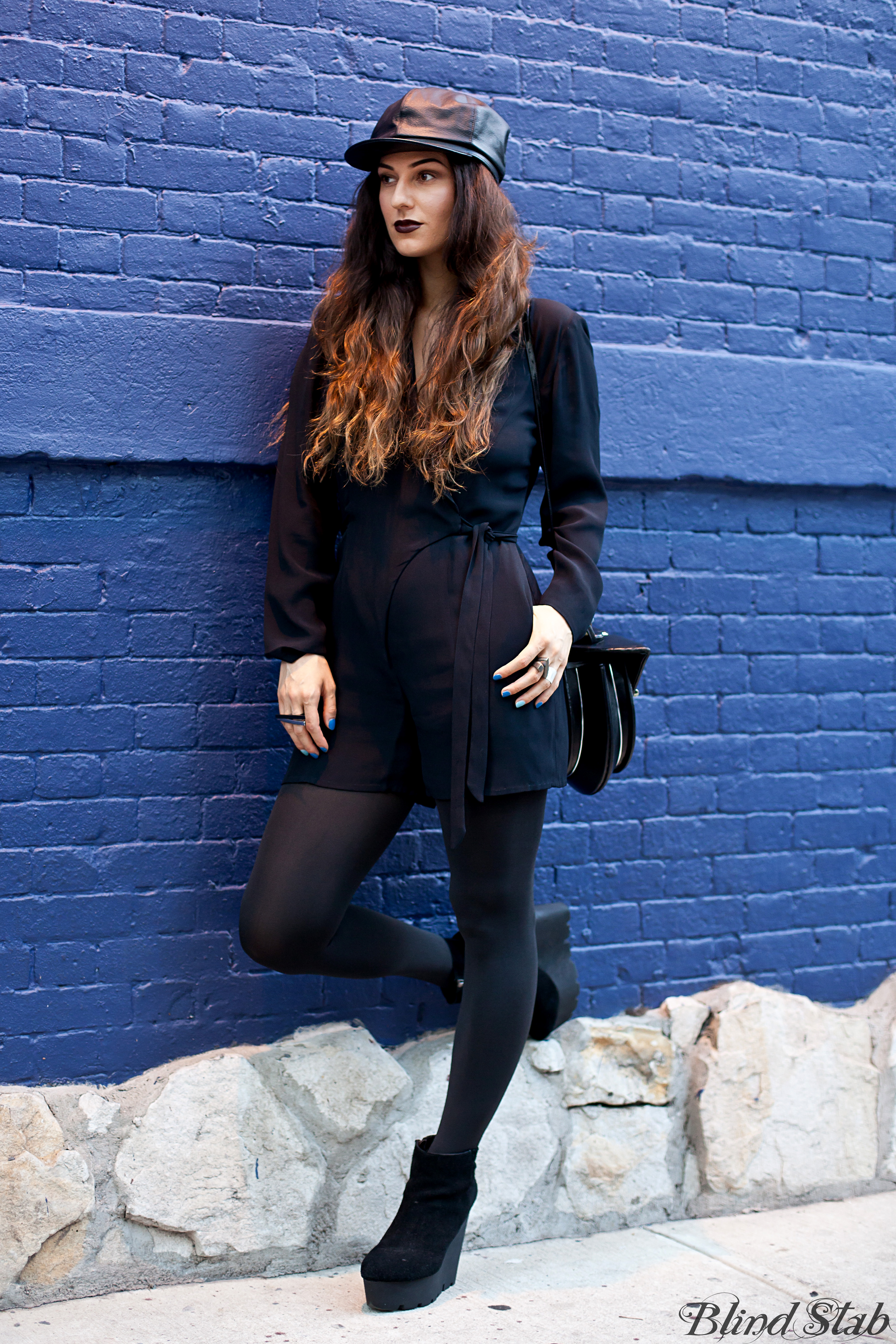 YAYYYYYYY IT'S WEDNESDAY!!!!!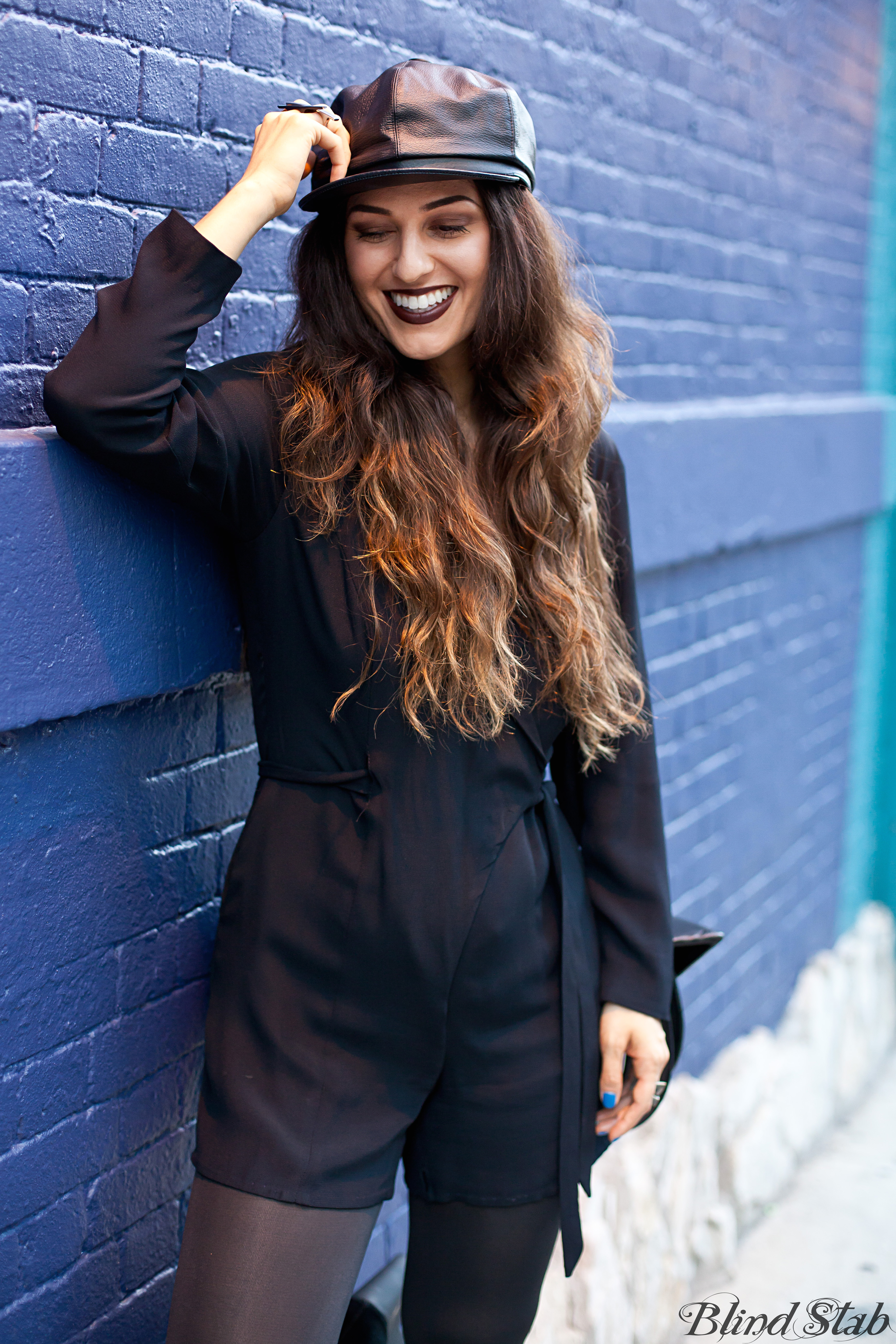 If I can just get through today, there's only two more days before the weekend.
Hmmm, after writing that, I'm not very excited about Wednesday anymore…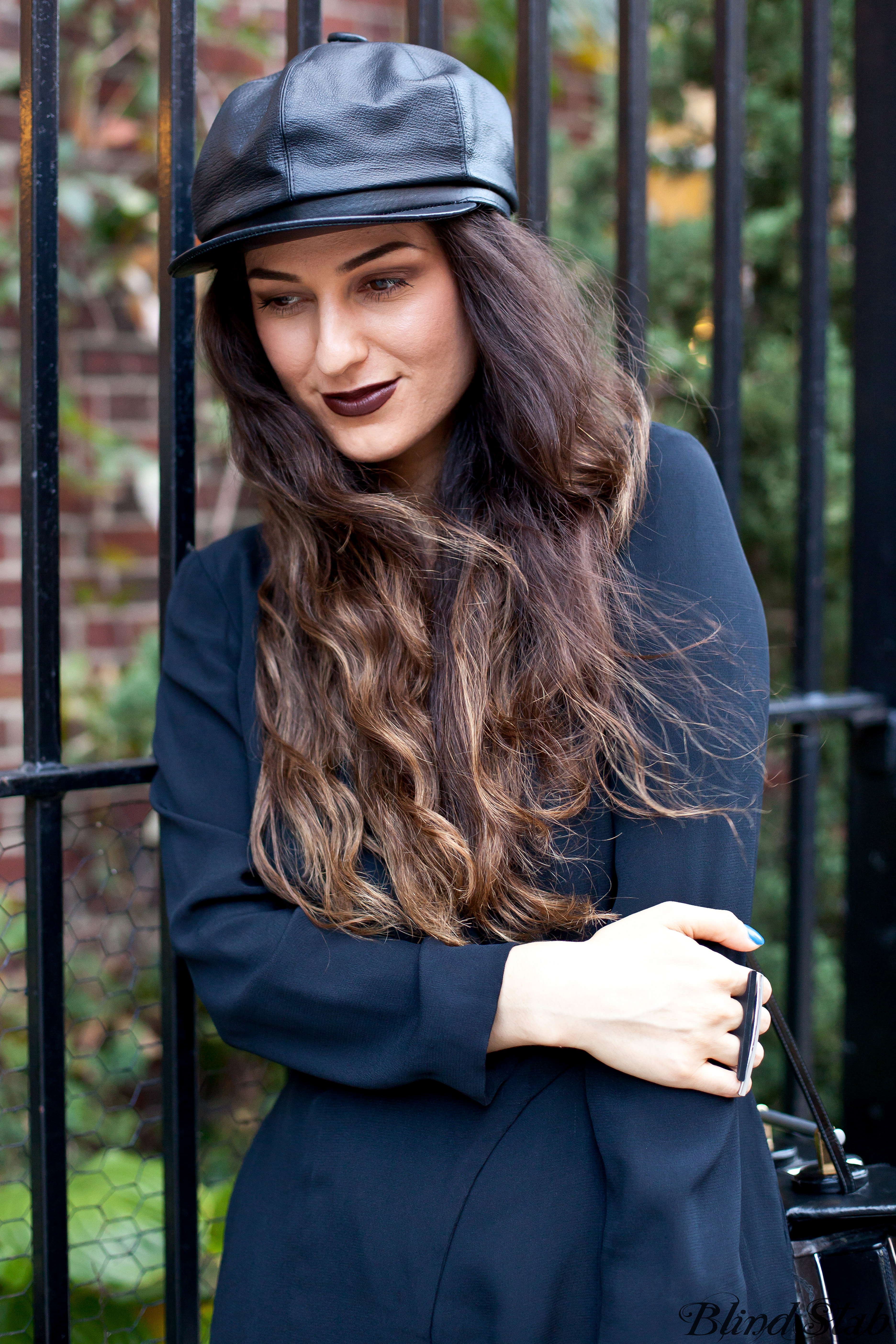 I changed my mind.
Wednesdays suck. Unhappy Wednesday to you.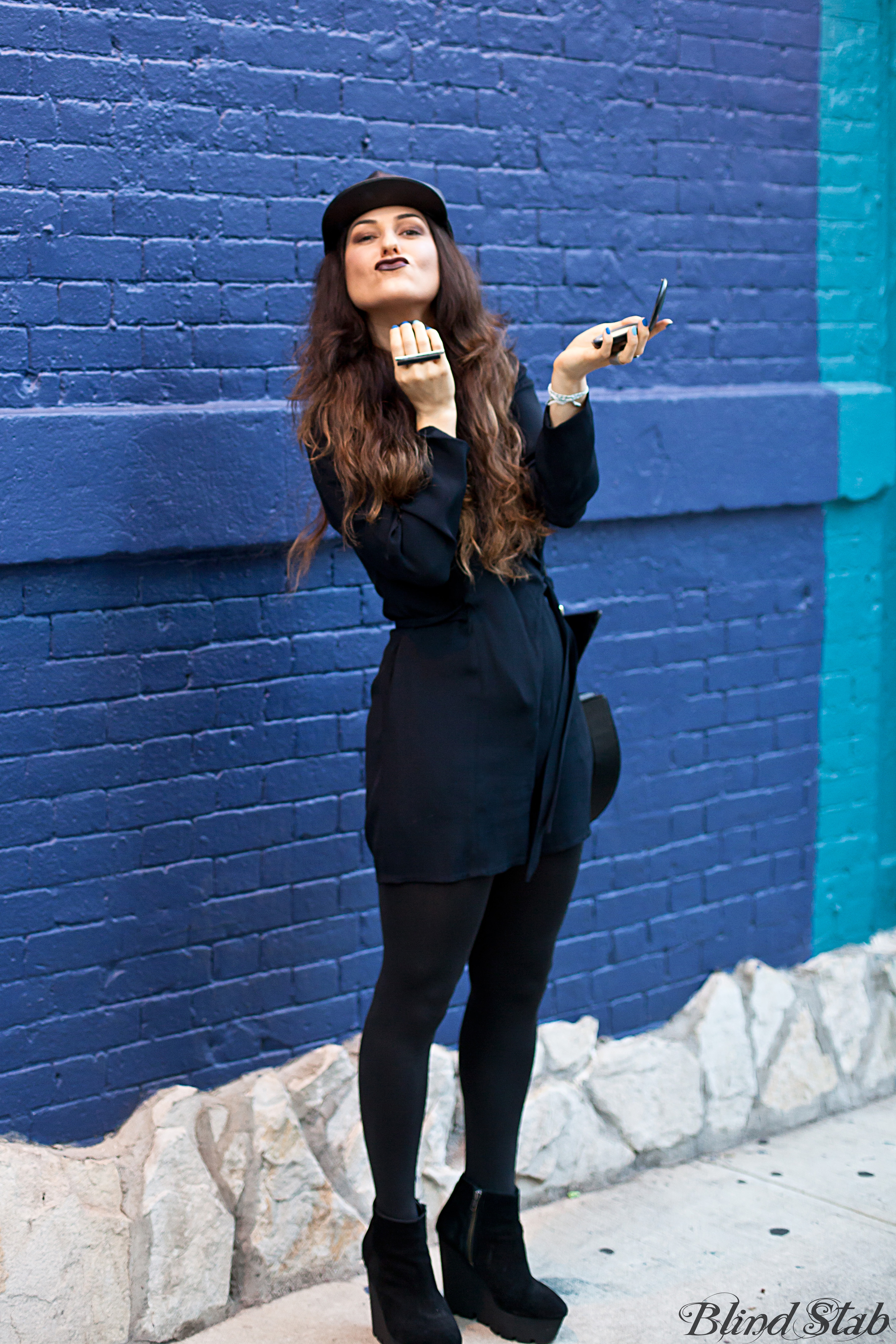 Aaaaanywayzzzzz
Like my hat???
Actually I don't care if you like it or not, because I LOVE it.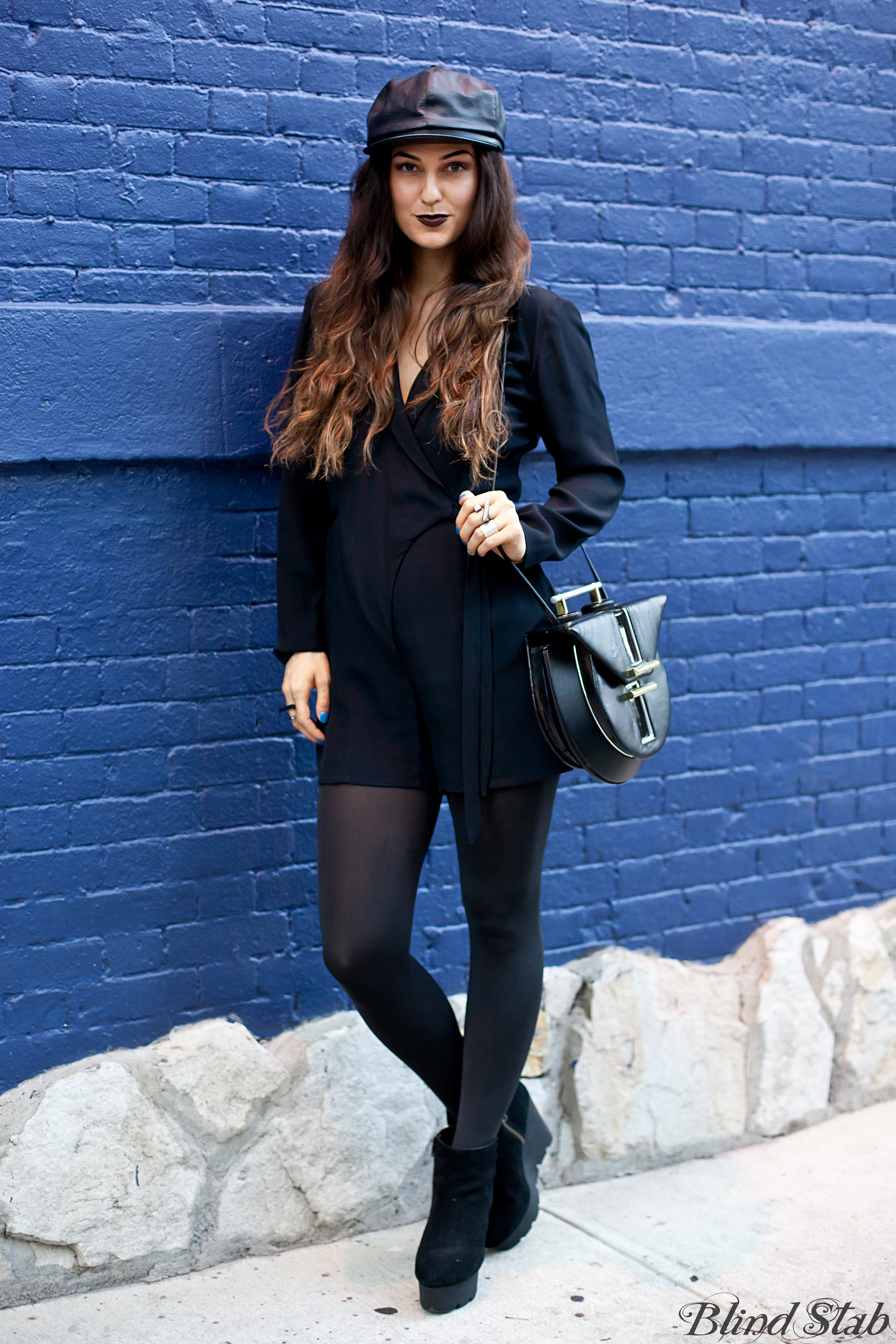 I was originally going to buy this hat, but ended up finding an almost identical one on Etsy for way cheaper. I also bought this 80's sculptural purse on Etsy.
WINNING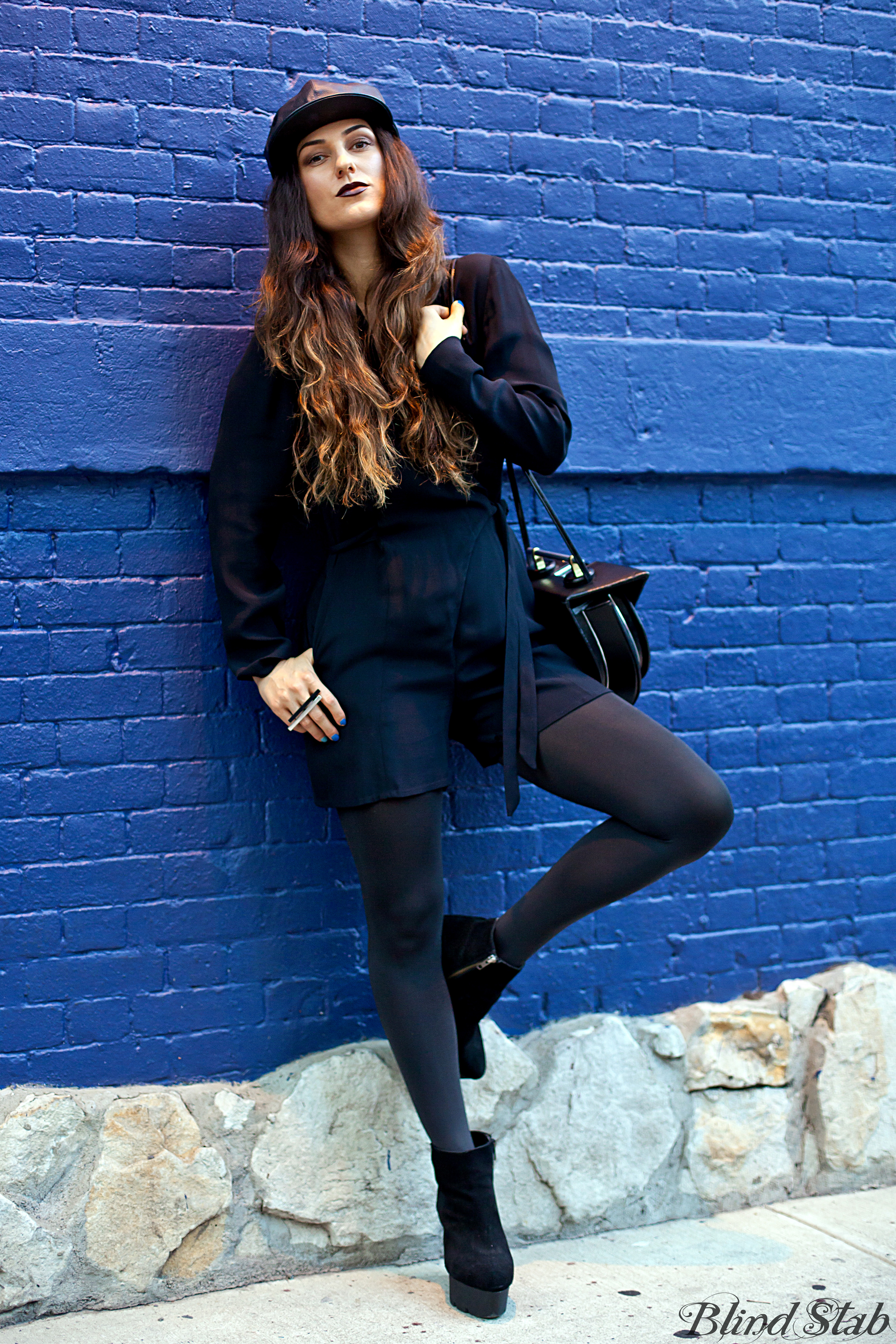 These photos were shot outside the Mexican restaurant on my block. They really bring out my gothy contrast.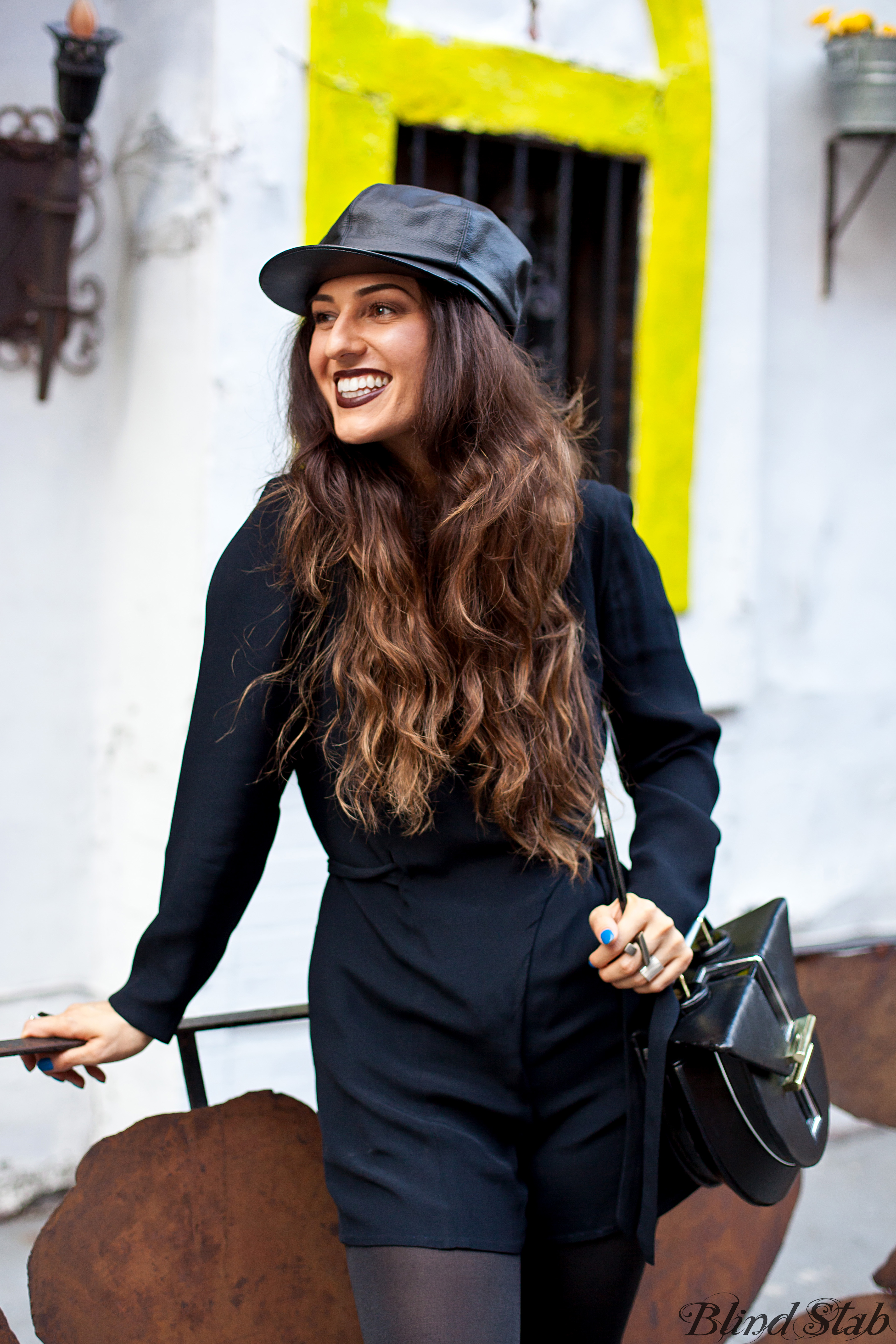 I'm like 90's club kid meets goth hooker business woman…
…which is obviously the look I was going for.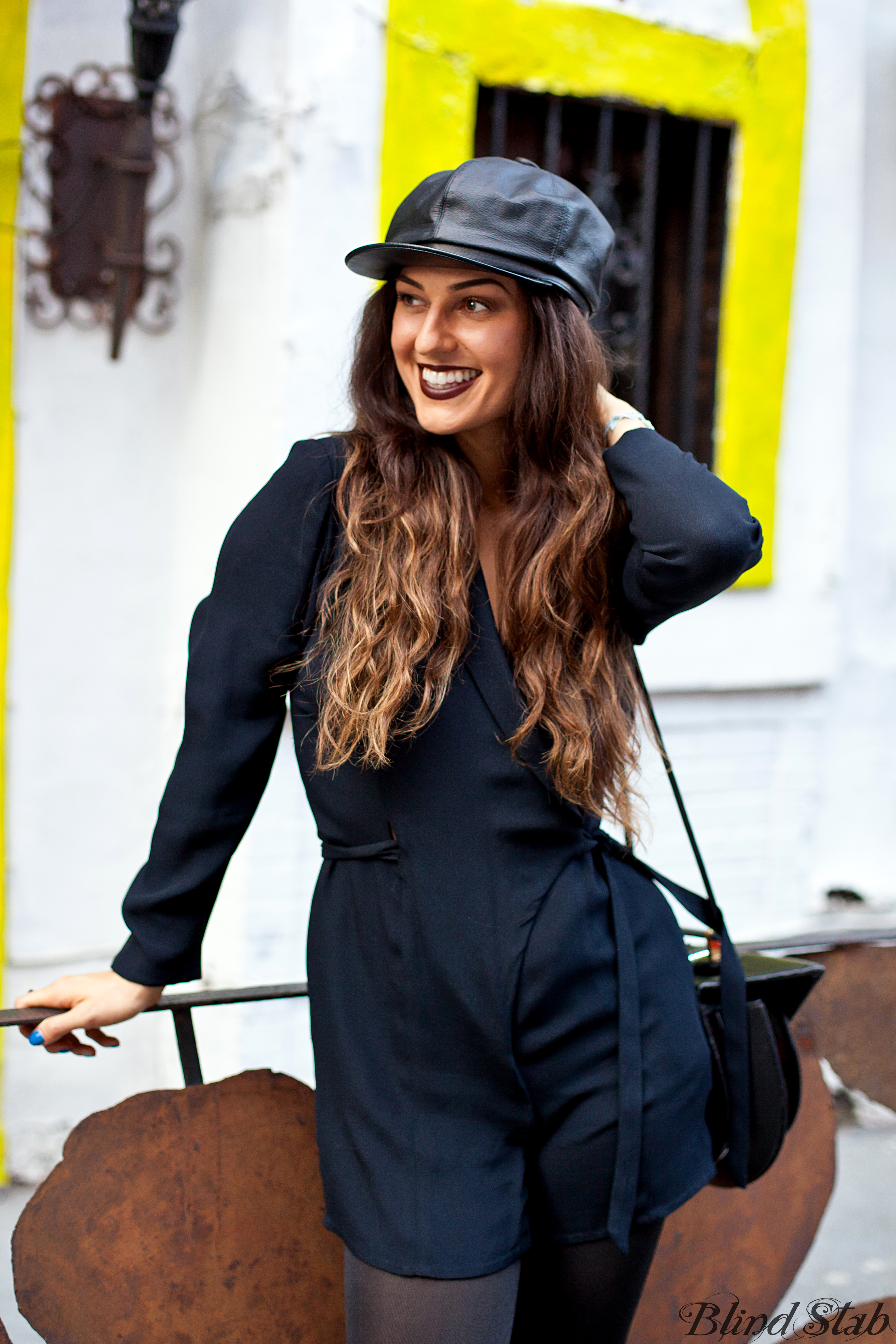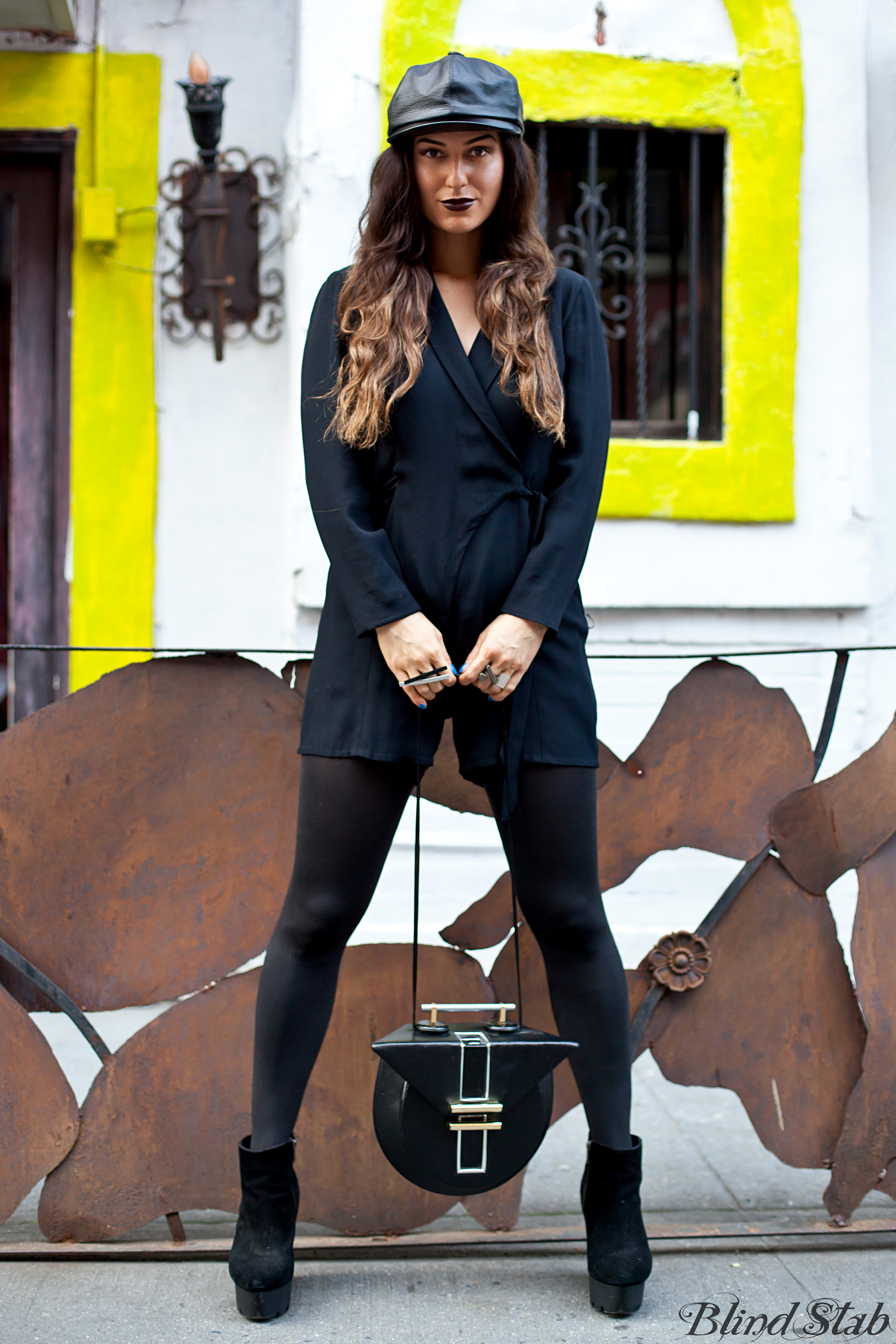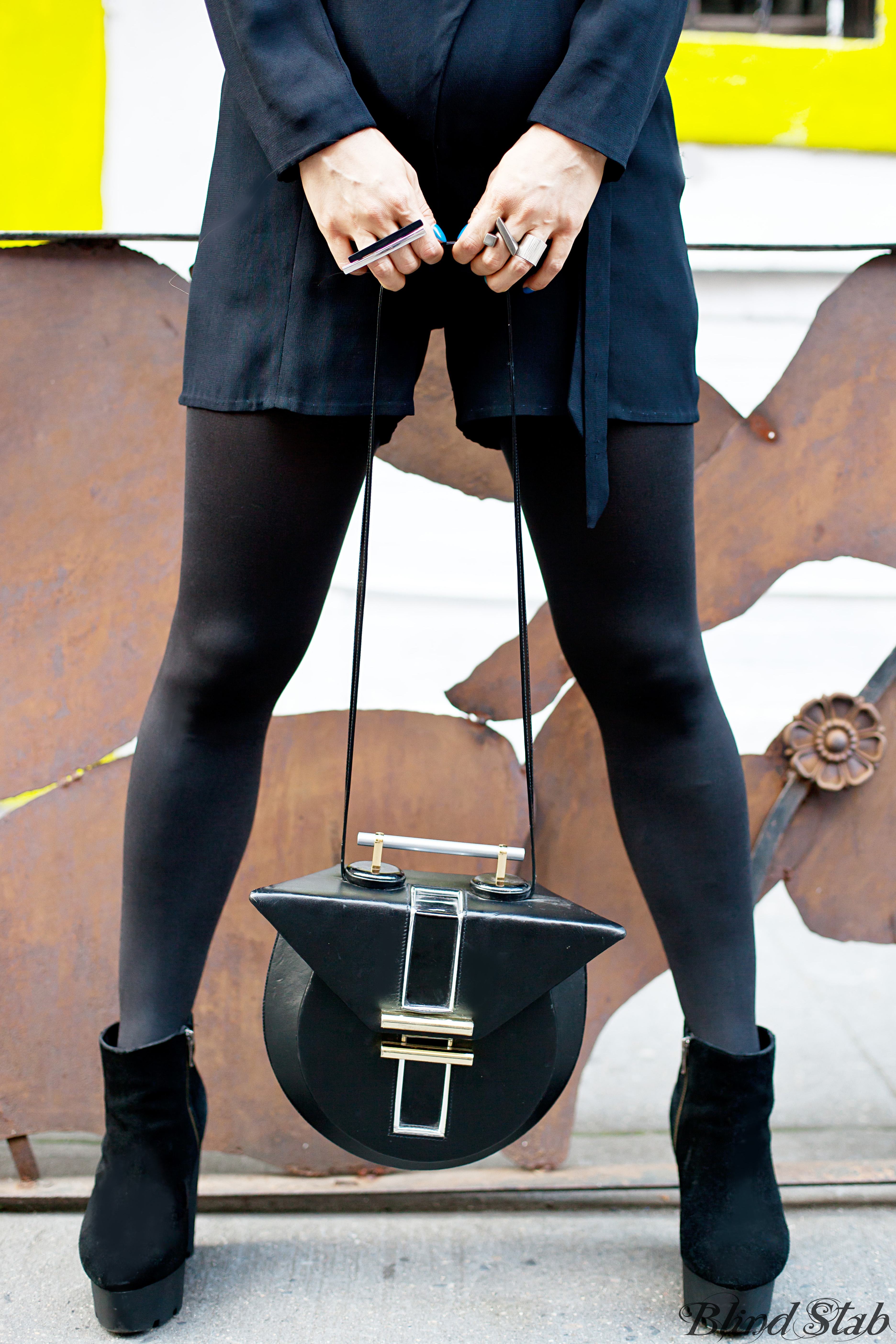 My friend Shanita shot these photos. As we were leaving my apartment, I said, "OMG leather hats are SO HOT RIGHT NOW!"
Who am I??
Who talks like that???
So maybe this post should be titled –
OMG LEATHER HATS ARE SO HOT RIGHT NOW
You know what? Screw it. I'm changing the title of this post right now.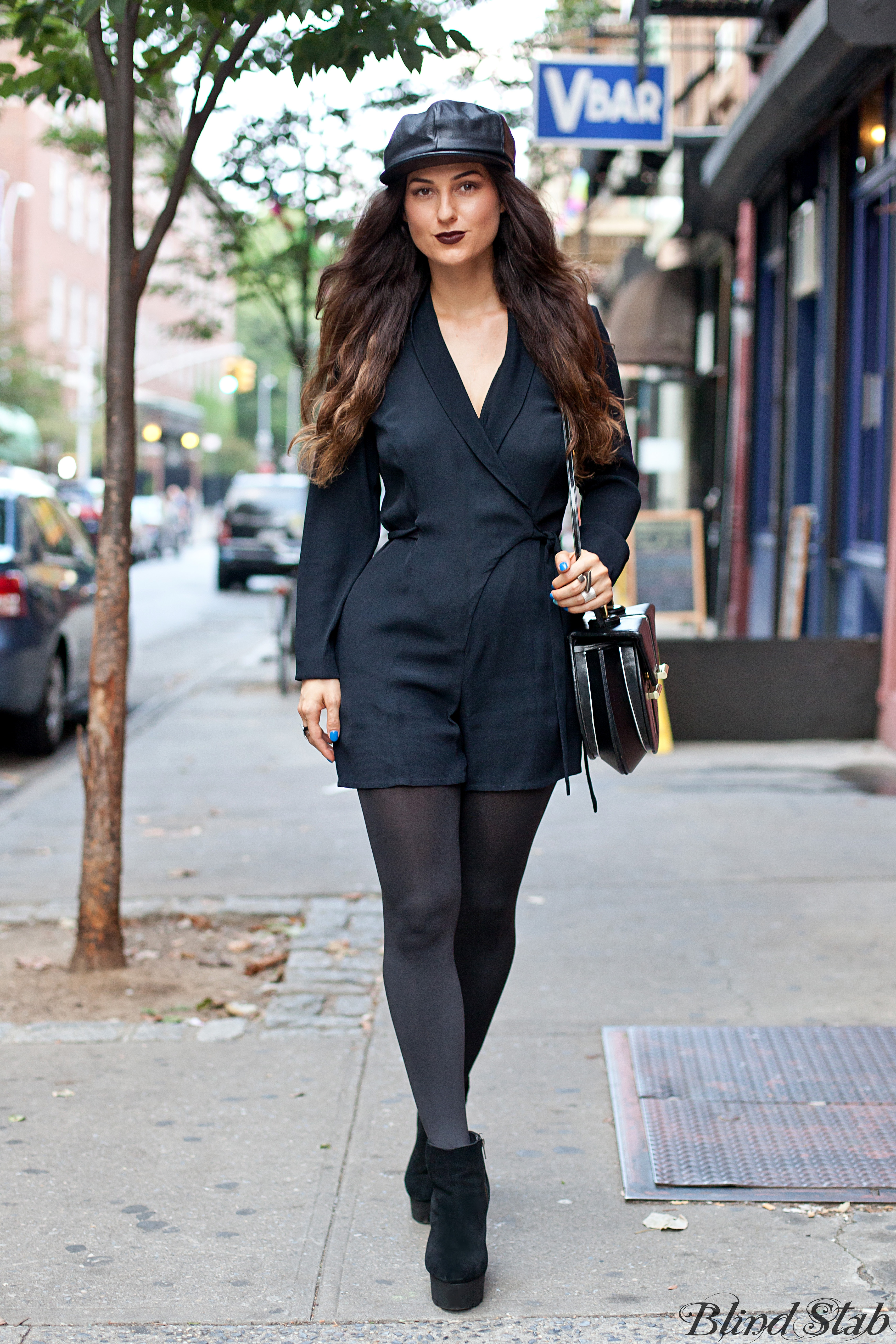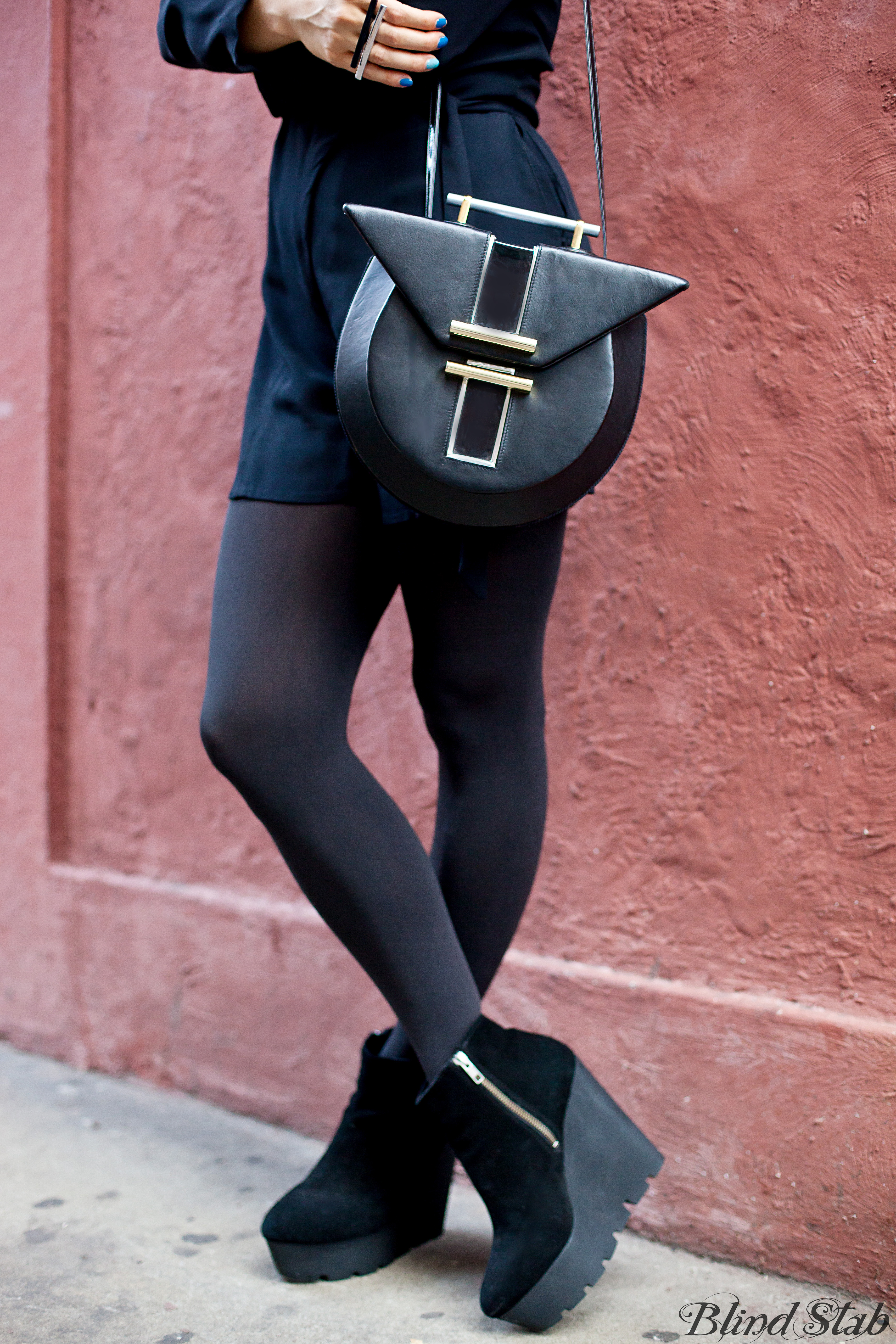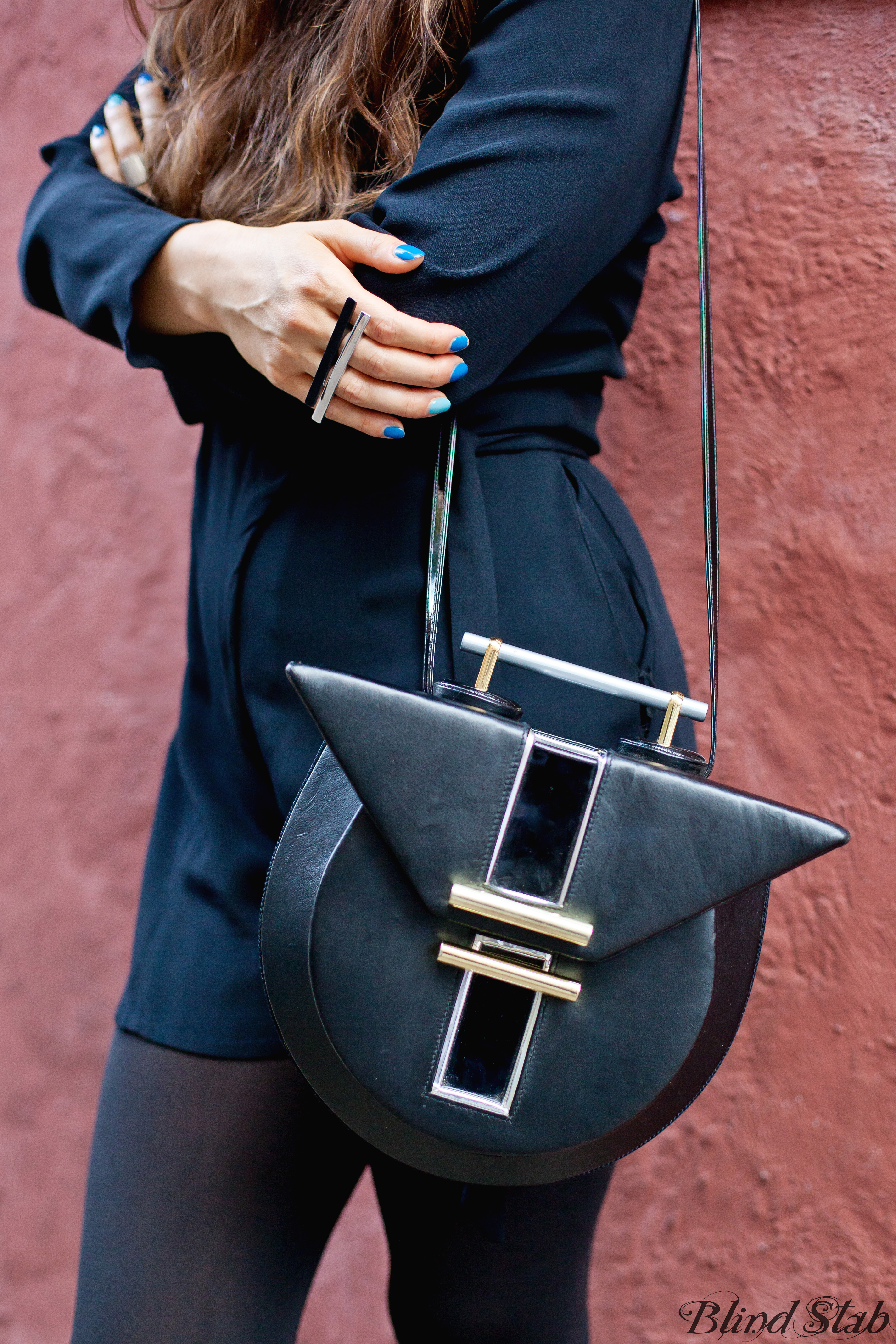 LATER DUDES XX-DANA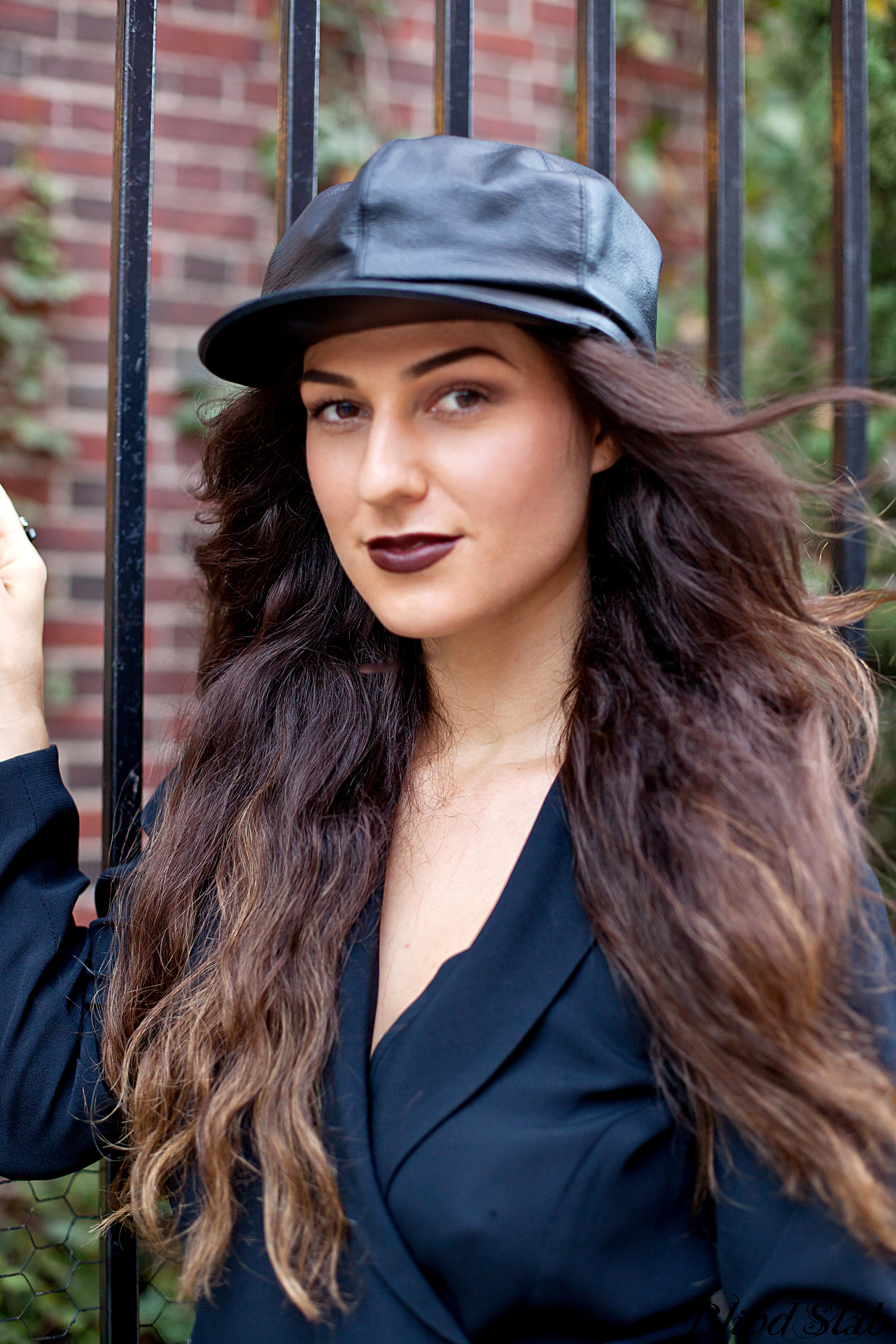 Wearing
Lipstick : MAC Film Noir / Hat, Jumpsuit, Purse : Vintage / Shoes : Cheap Monday
Photography : Shanita Sims of NYC Curb Appeal

Follow Hotpants