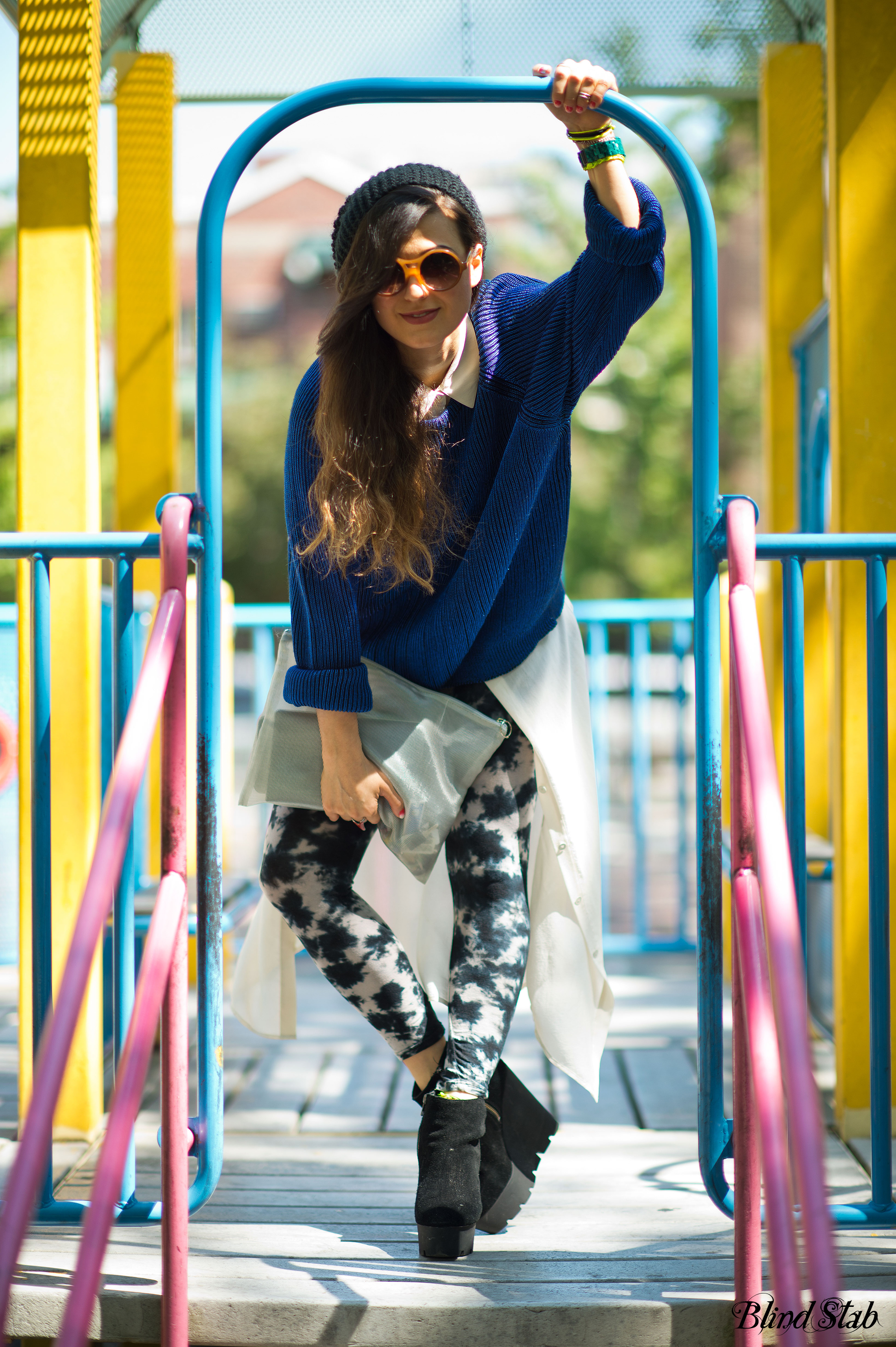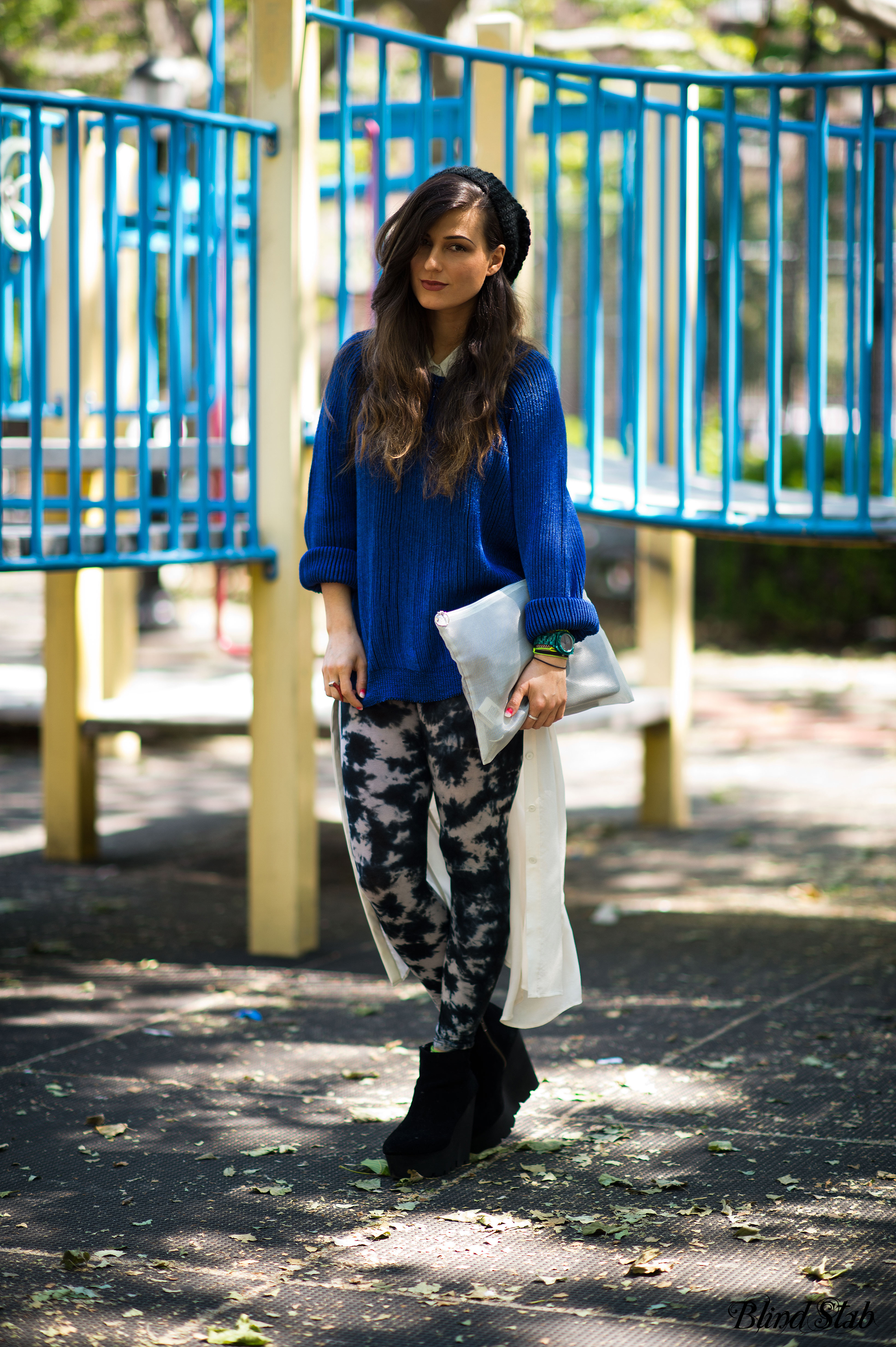 So I guess I wear color. Maybe because the weather is getting nicer? Or maybe it's because I finally realized I'm not a vampire??? whatevs. Sorry to my goth readers for this goth-less post.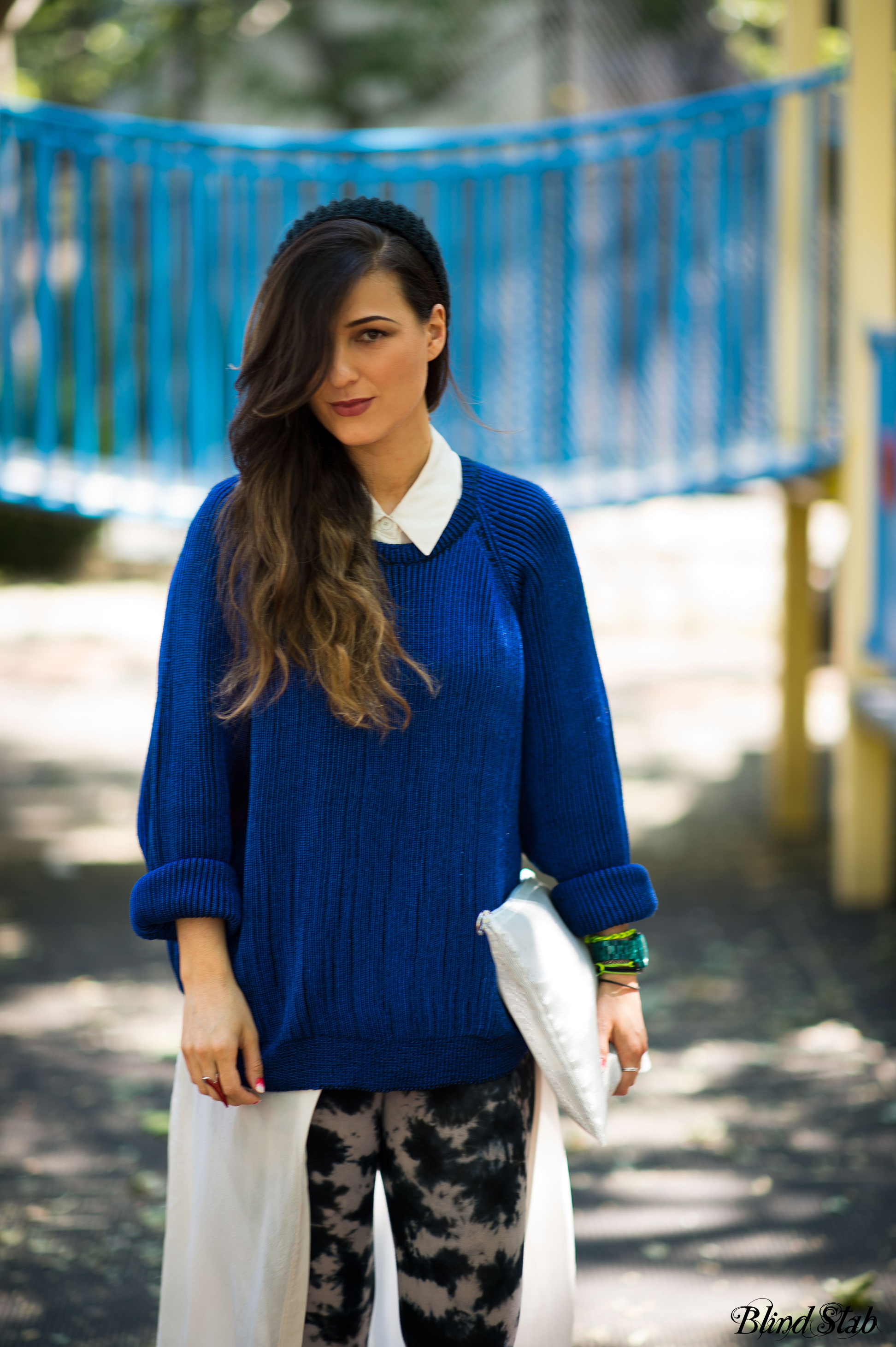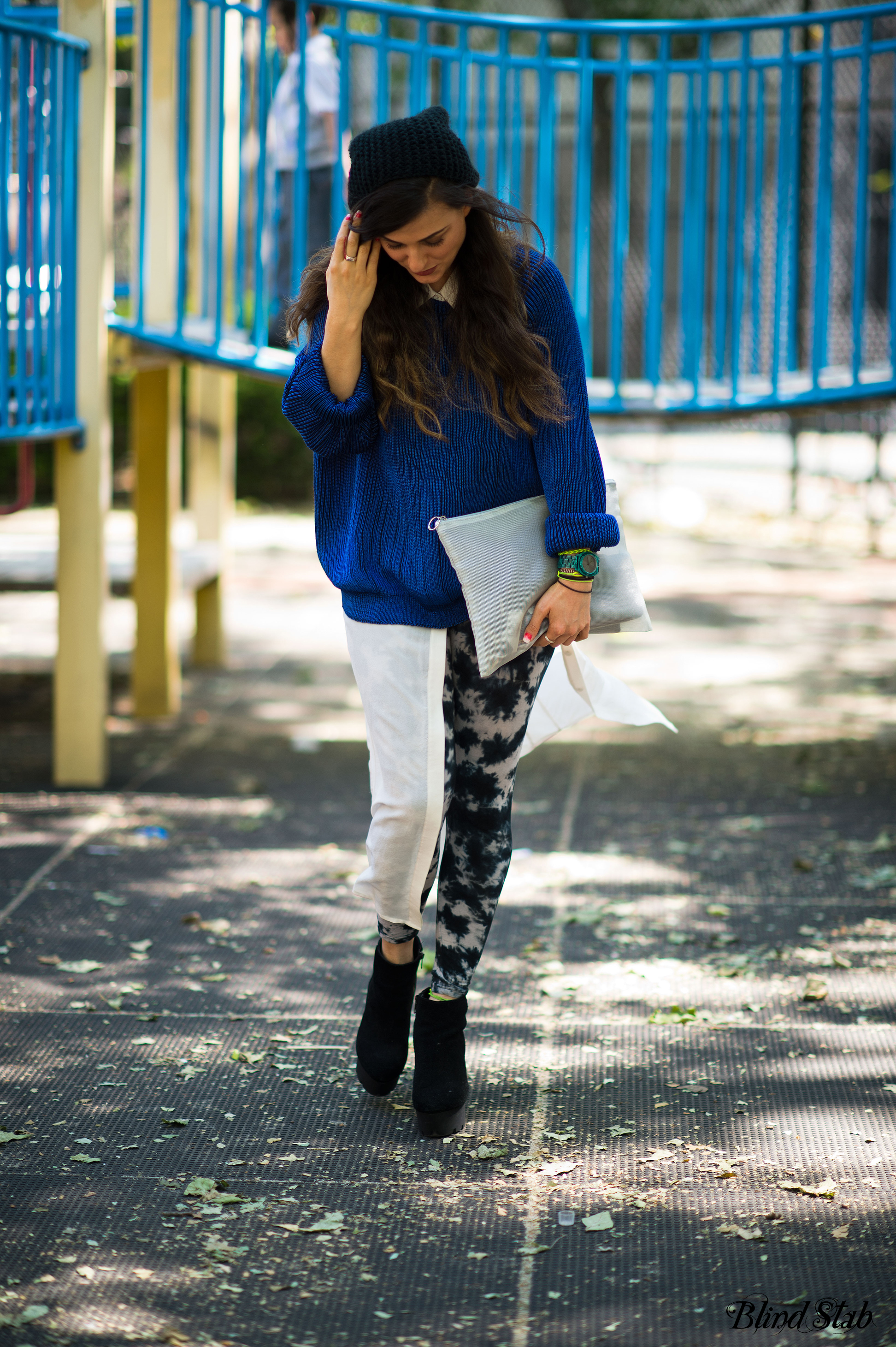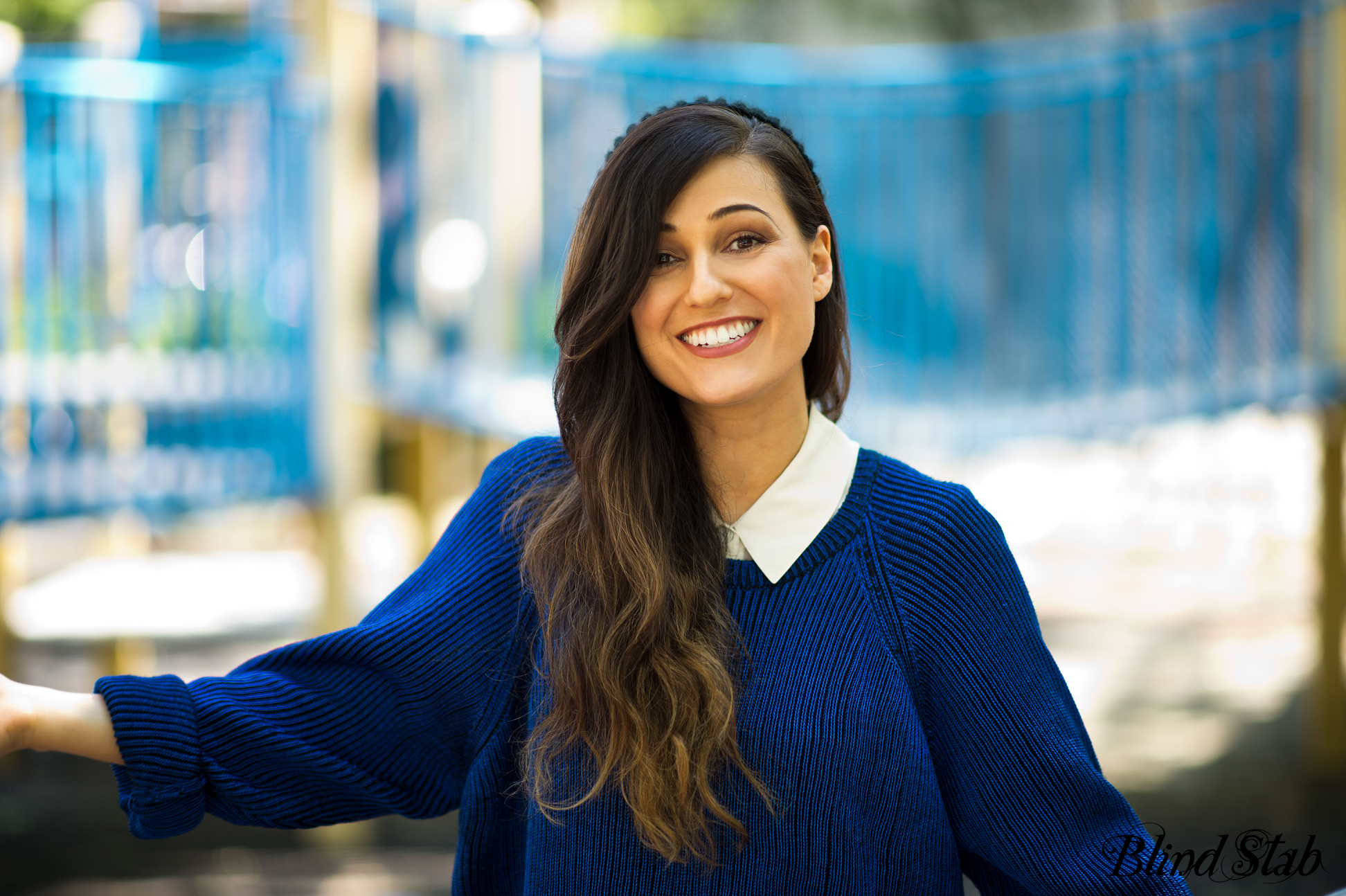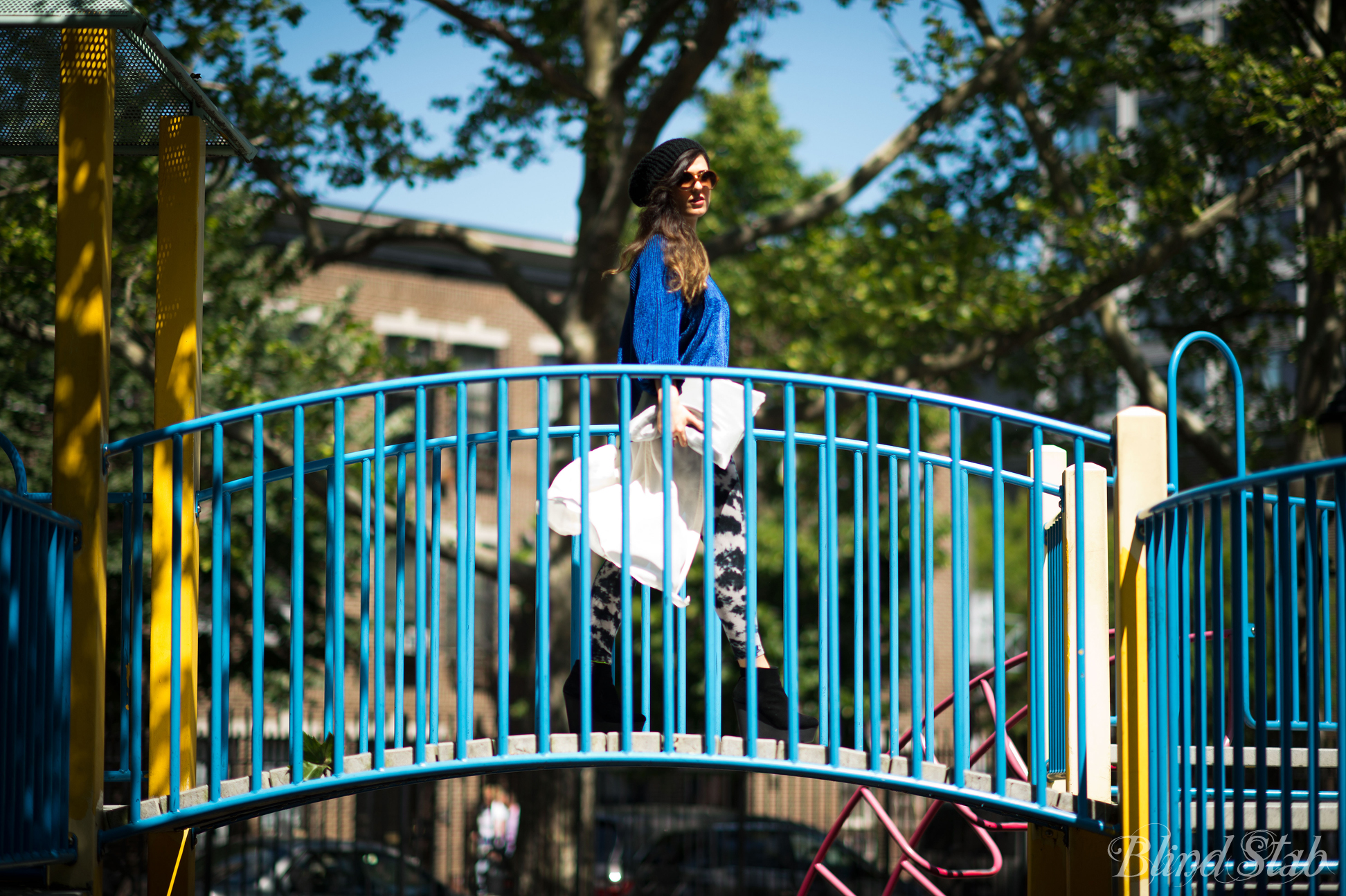 …just casually walking around a jungle gym in platforms. totally normal.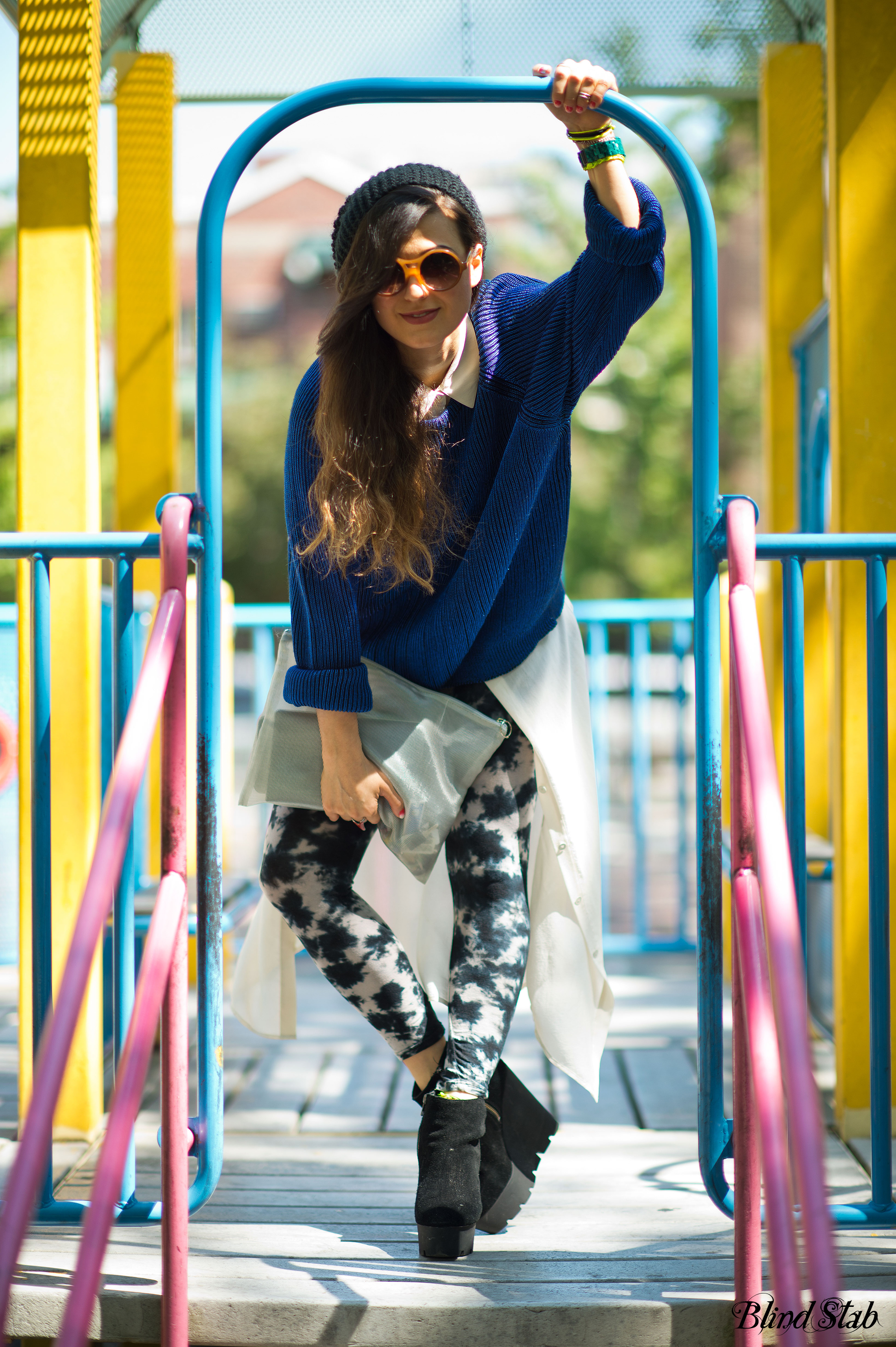 Here I am flying through the air trying to avoid all the kids playing. I had to keep telling them it was MY PLAYGROUND and to GTFO!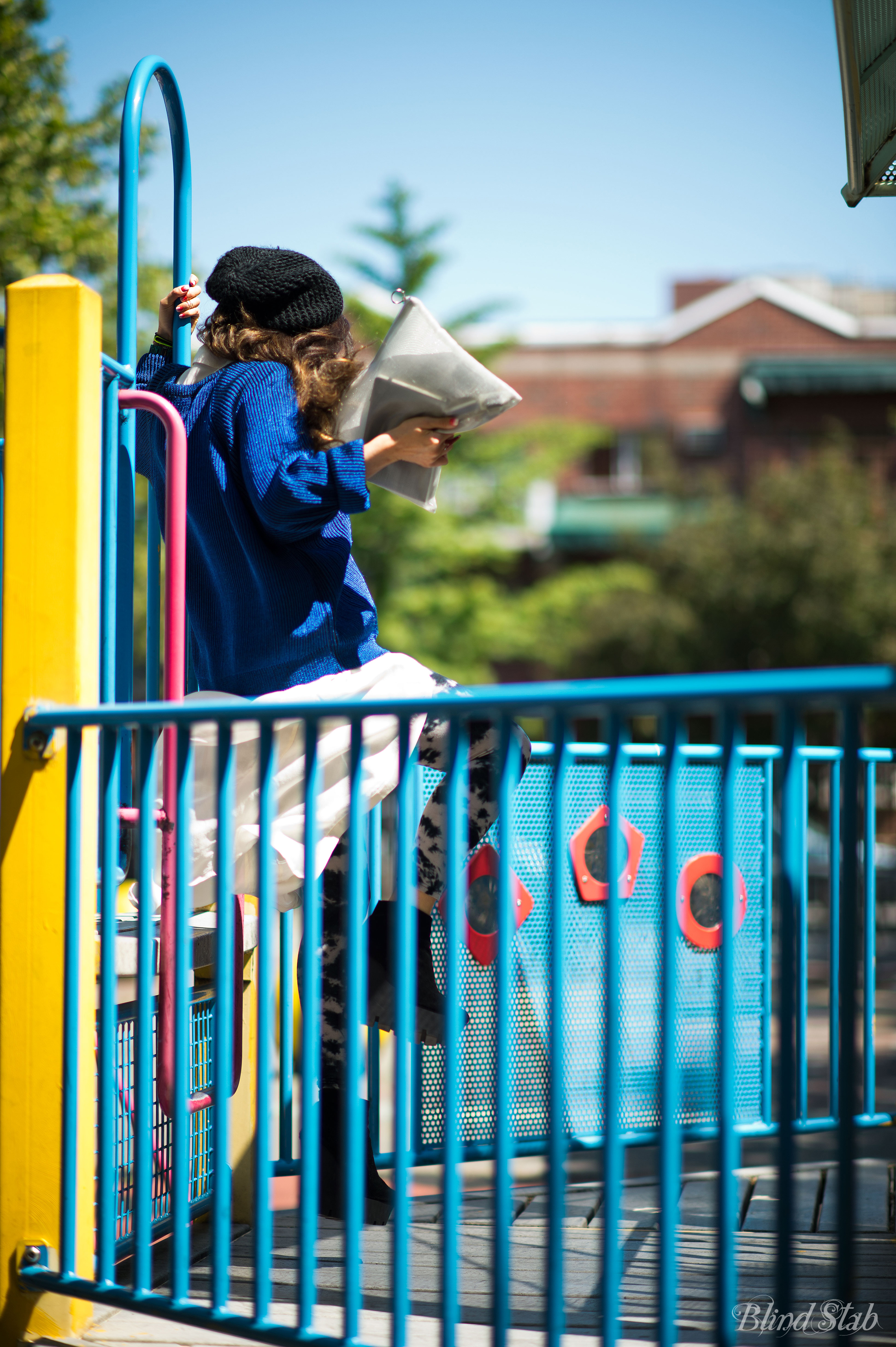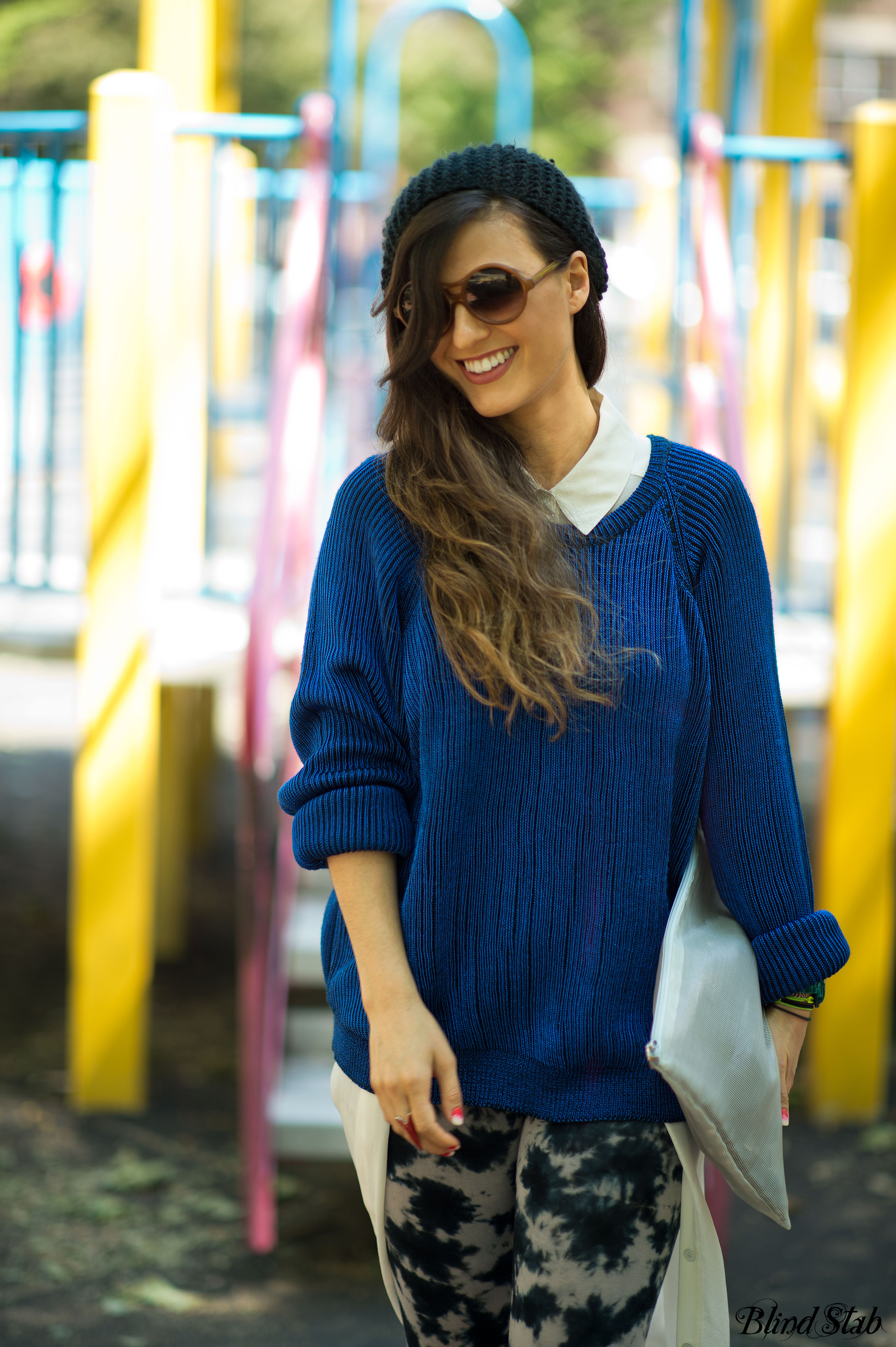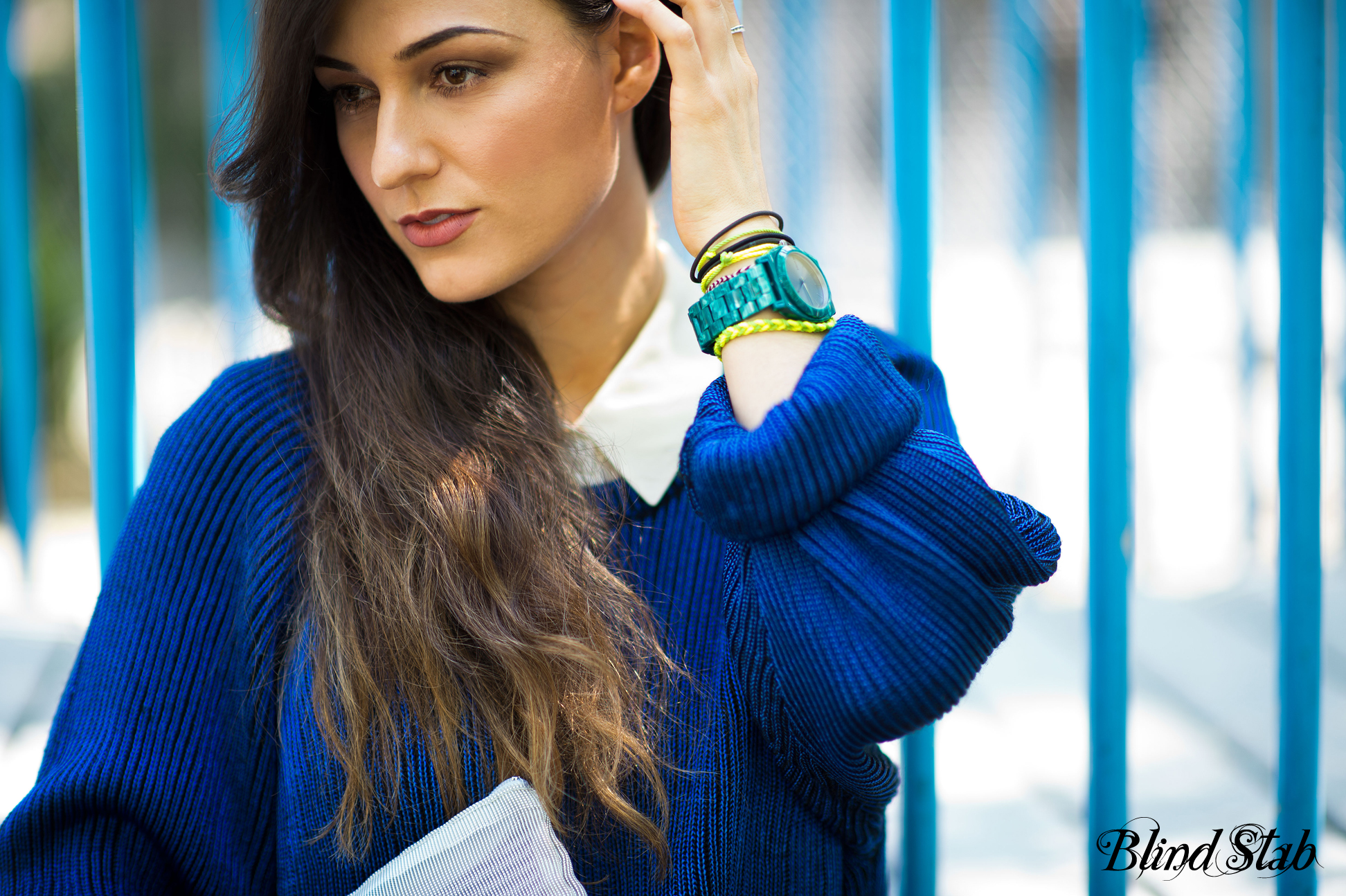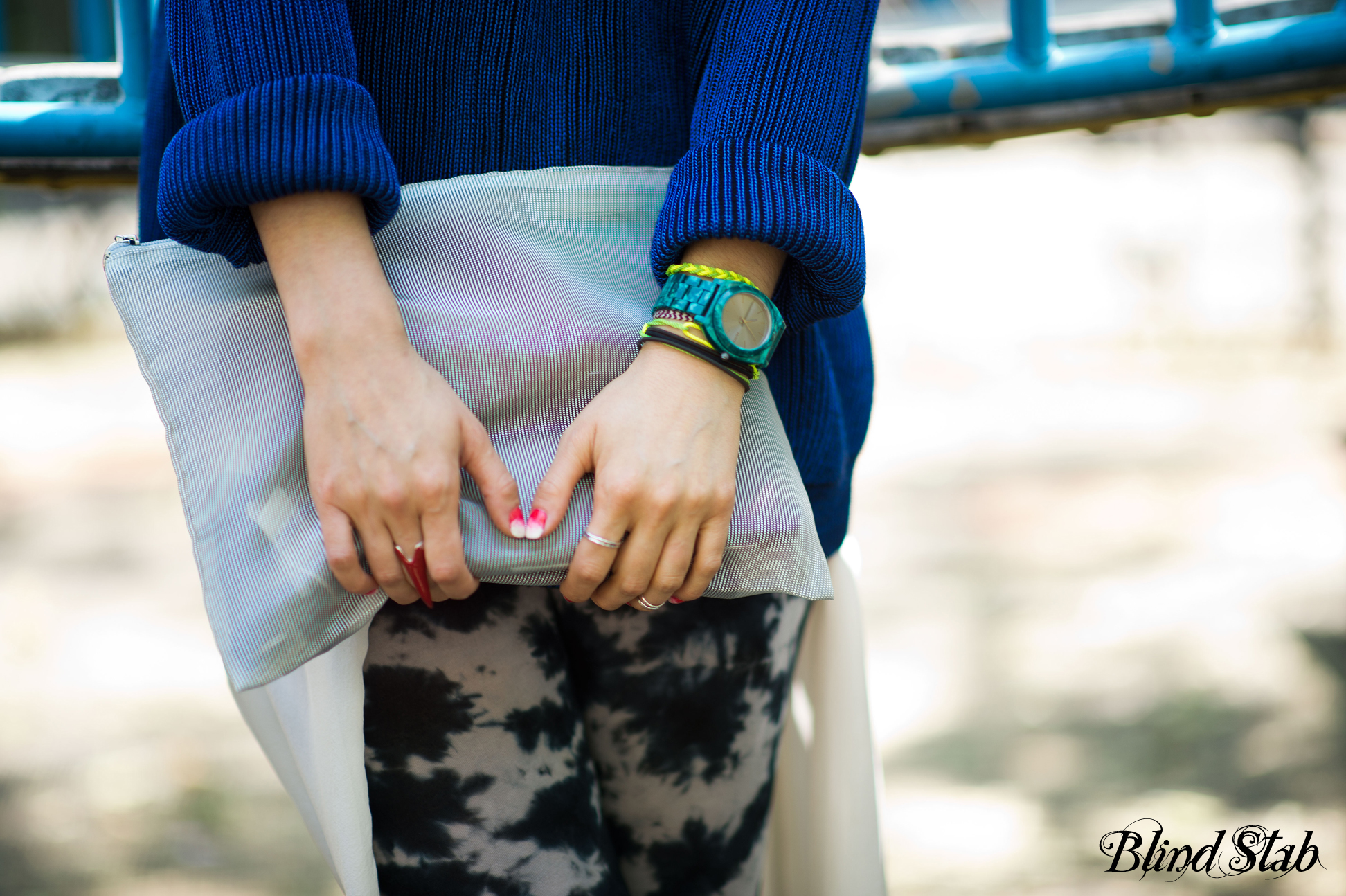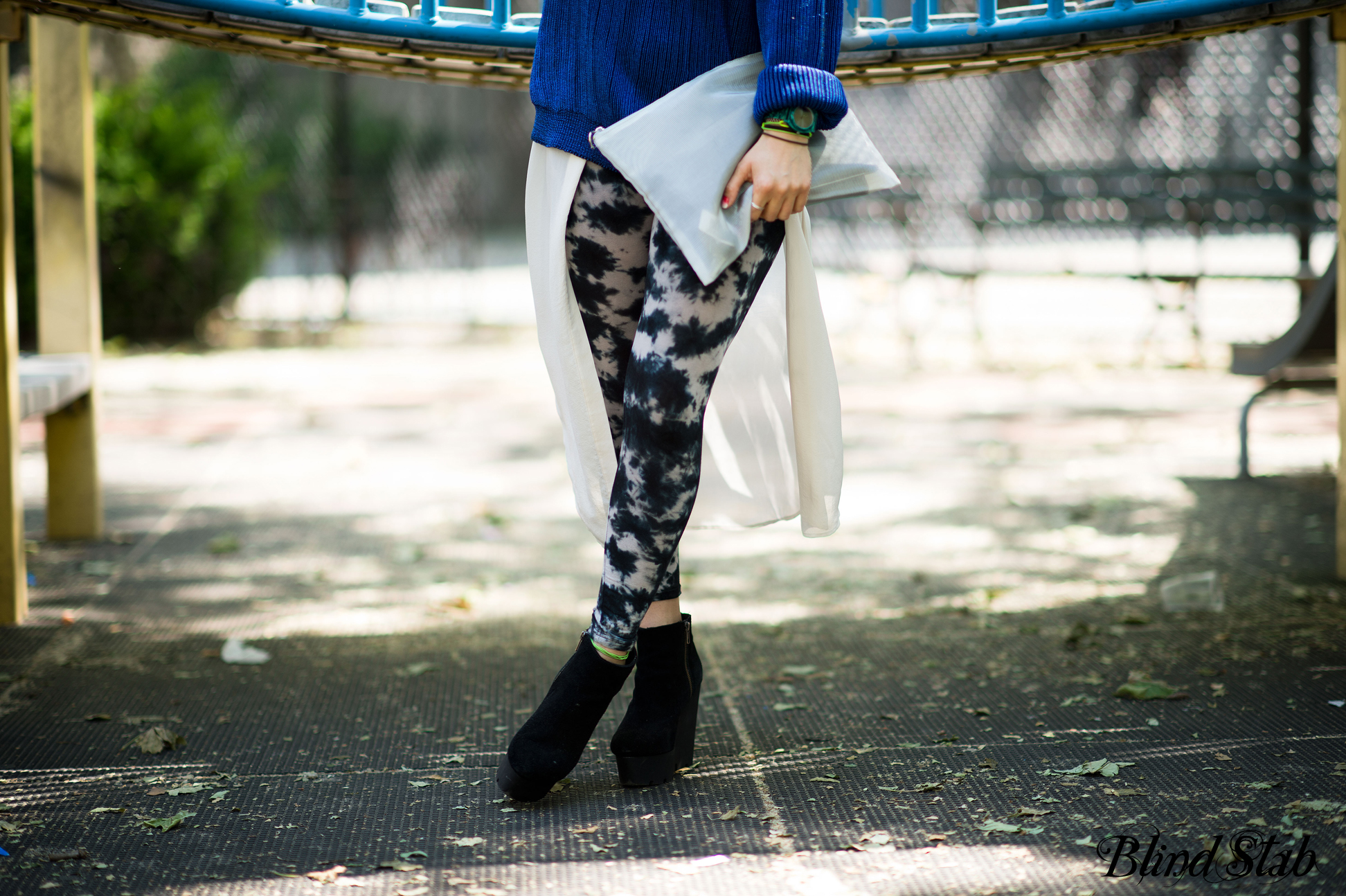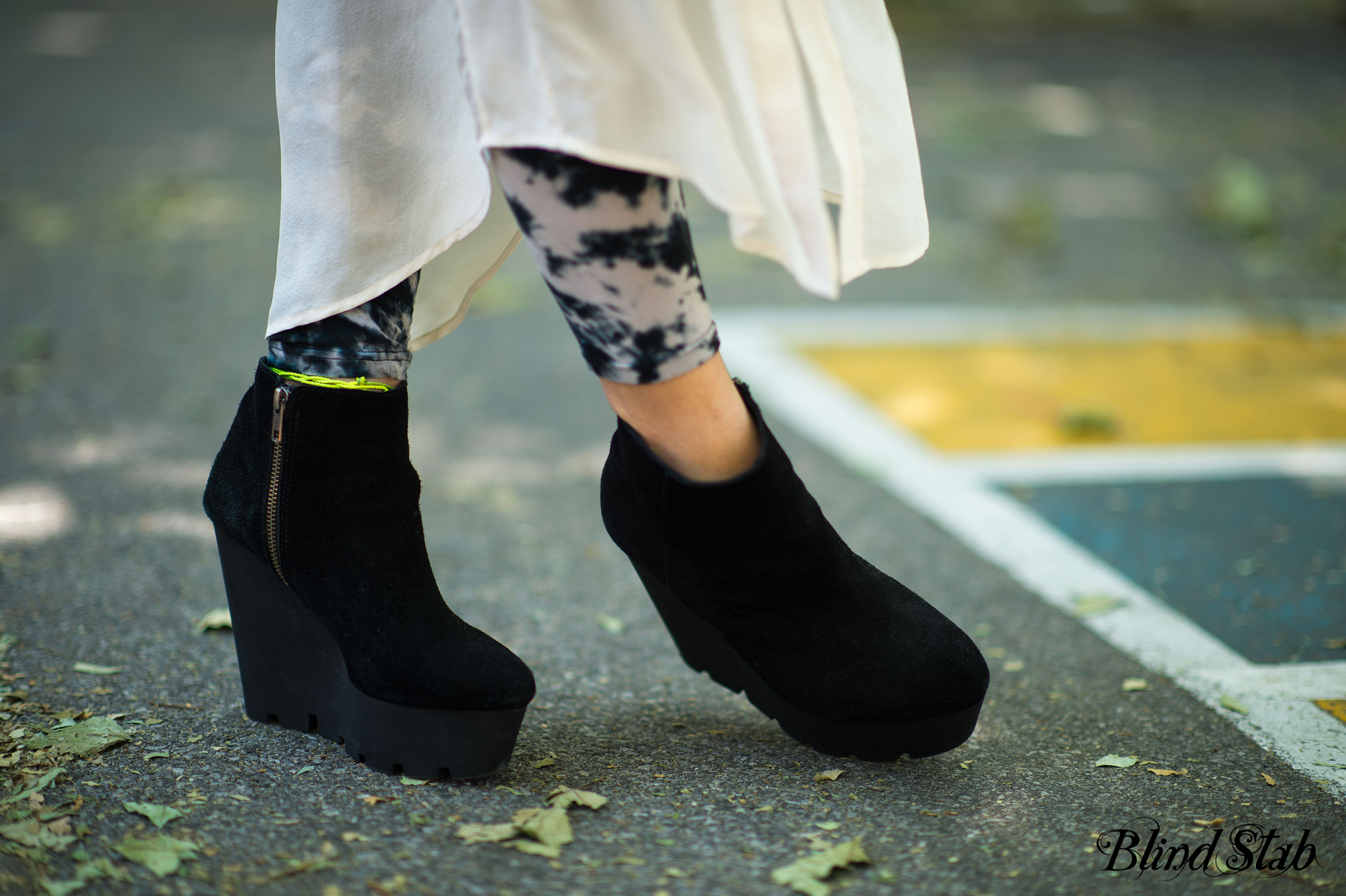 LATER DUDES XX-DANA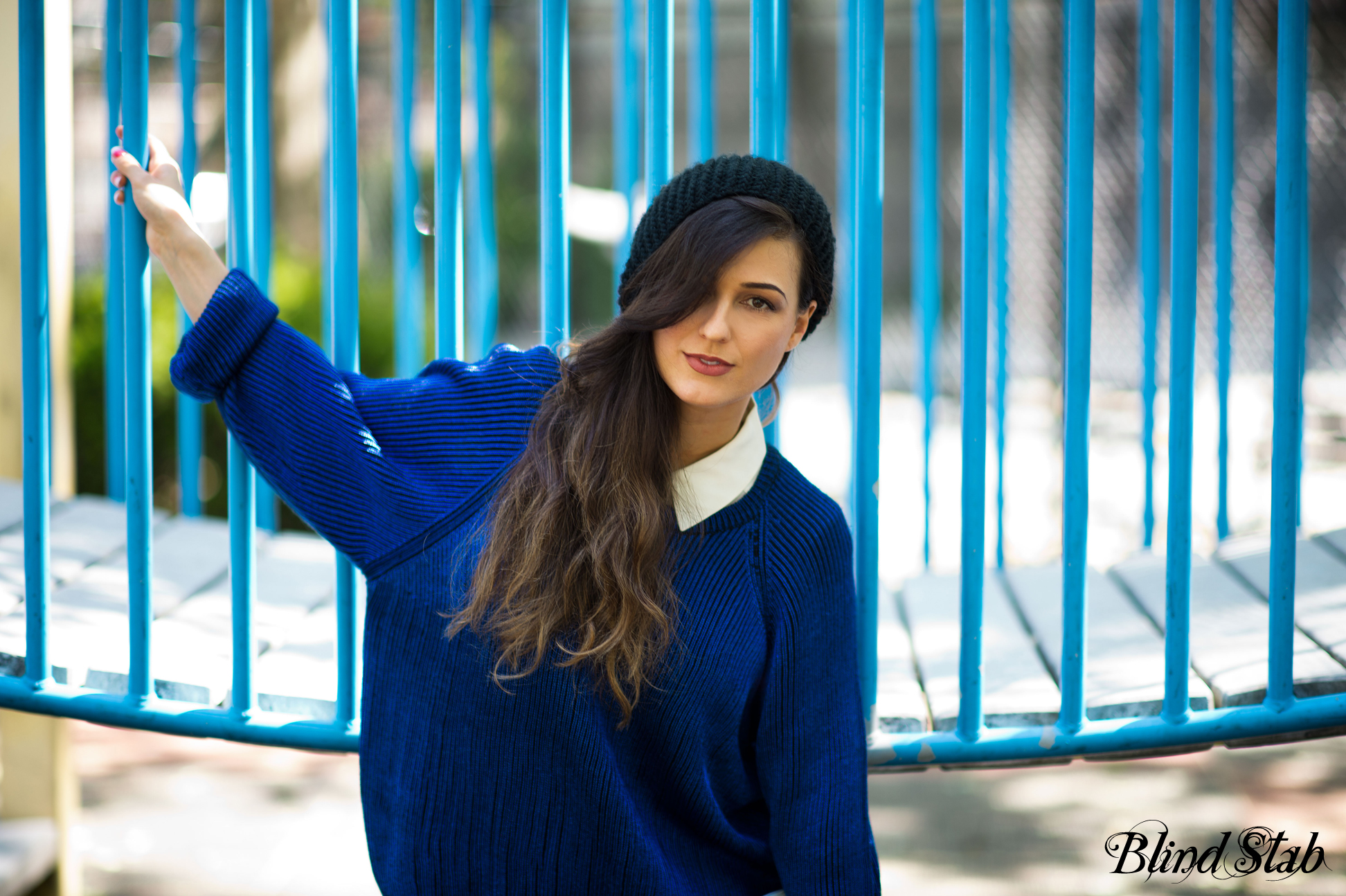 Wearing
Lipstick : MAC Retro / Sweater : Vintage Ralph Lauren / White Unbuttoned Maxi Dress : Alexander Wang / Tie Dye Leggings : No Label from Crossroads San Francisco / Shoes : Cheap Monday / Watch : Nixon / Clutch : Mesh Pencil Bag from Duane Reade / Beanie and Sunglasses : A.OK for OAK
photography : Adam Katz Sinding
________________________________________
Follow Hotpants