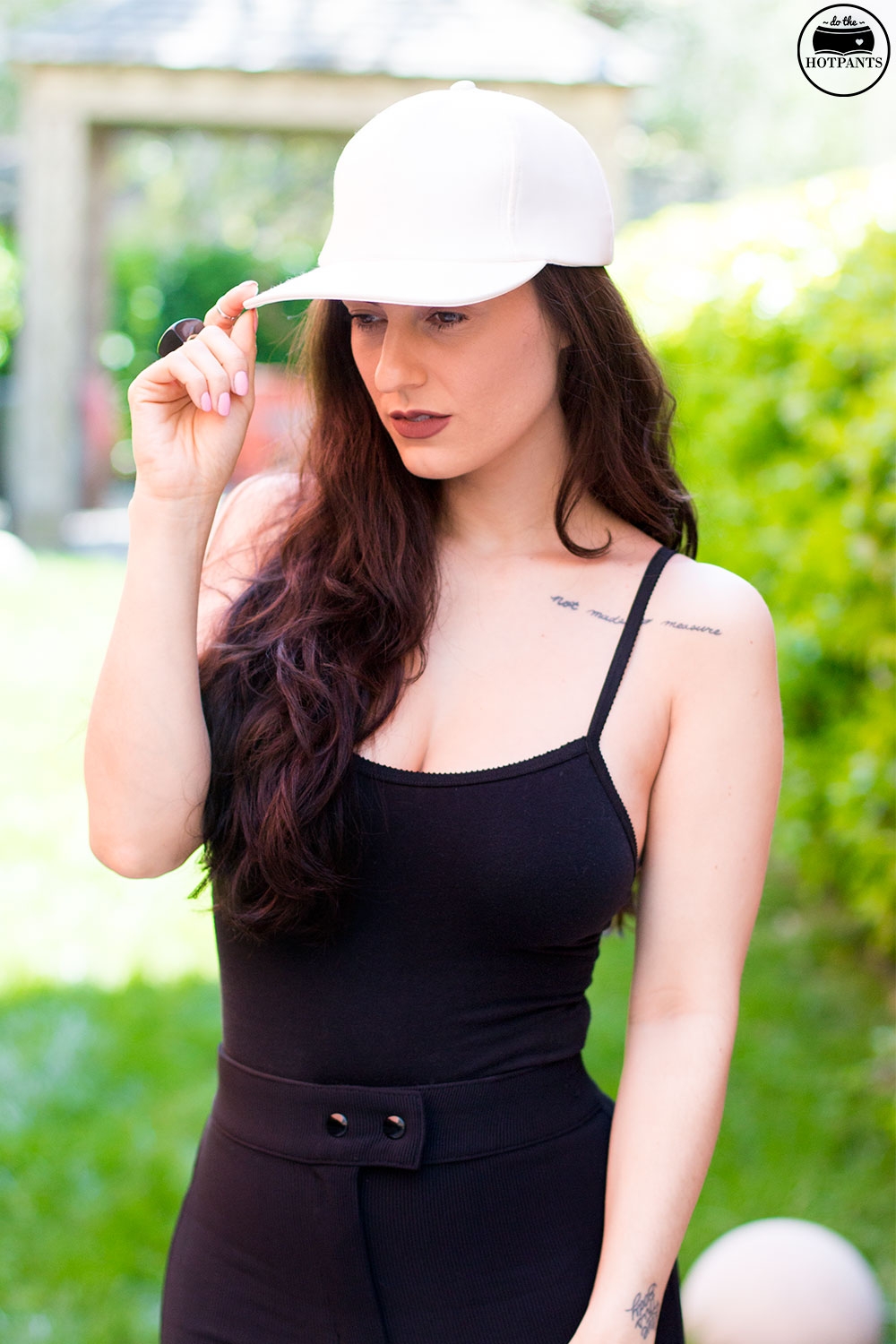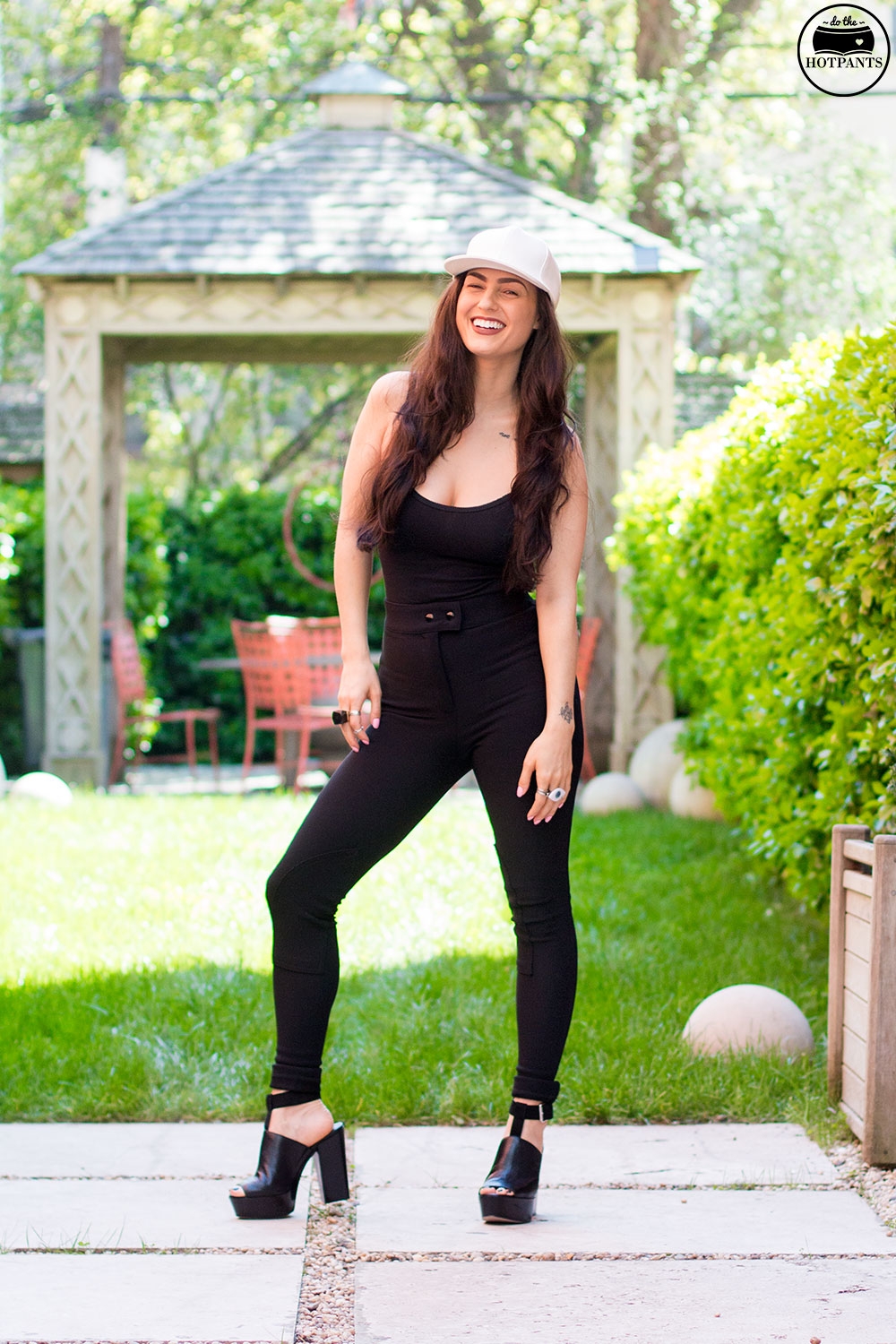 So there's this new "fashion trend" making the rounds online called the Dad Hat.
For those of you who are new to Dad Hats, here's a few fashion articles to bring you up to speed:
"Dad" Hats Are The Kind-Of Weird, Kind-Of Cool Trend Infiltrating Our Closets
Celebs Are Obsessed with Dad Hats — Here's How to Get the Look
The Kardashians Really Want Dad Hats To Happen
OK cool.
Now that you know what a Dad Hat is,
Can someone please tell me:
WHAT THE FUCK IS THE DIFFERENCE BETWEEN A DAD HAT AND A NORMAL FREAKIN BASEBALL HAT?!?!?!?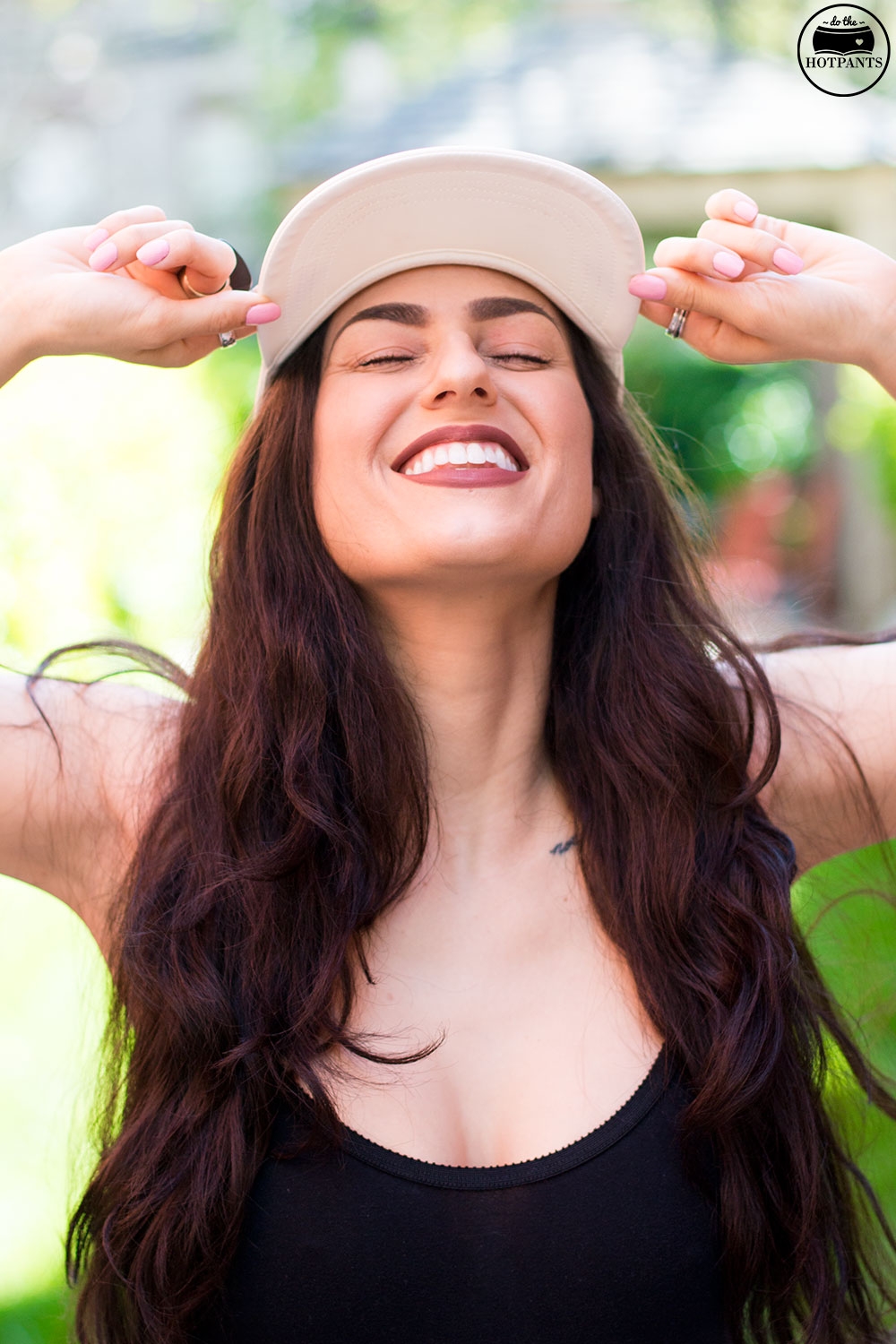 Ugh, seriously tho!!!
You guys, I am SO TIRED of fashion throwing a new catchy name on something, and suddenly it's cool, unique, and brand spankin new!!!
What's next?
Are they gonna start marketing grandpa shorts as the next fashion staple, and then it turns out they're really just old man flannel boxers????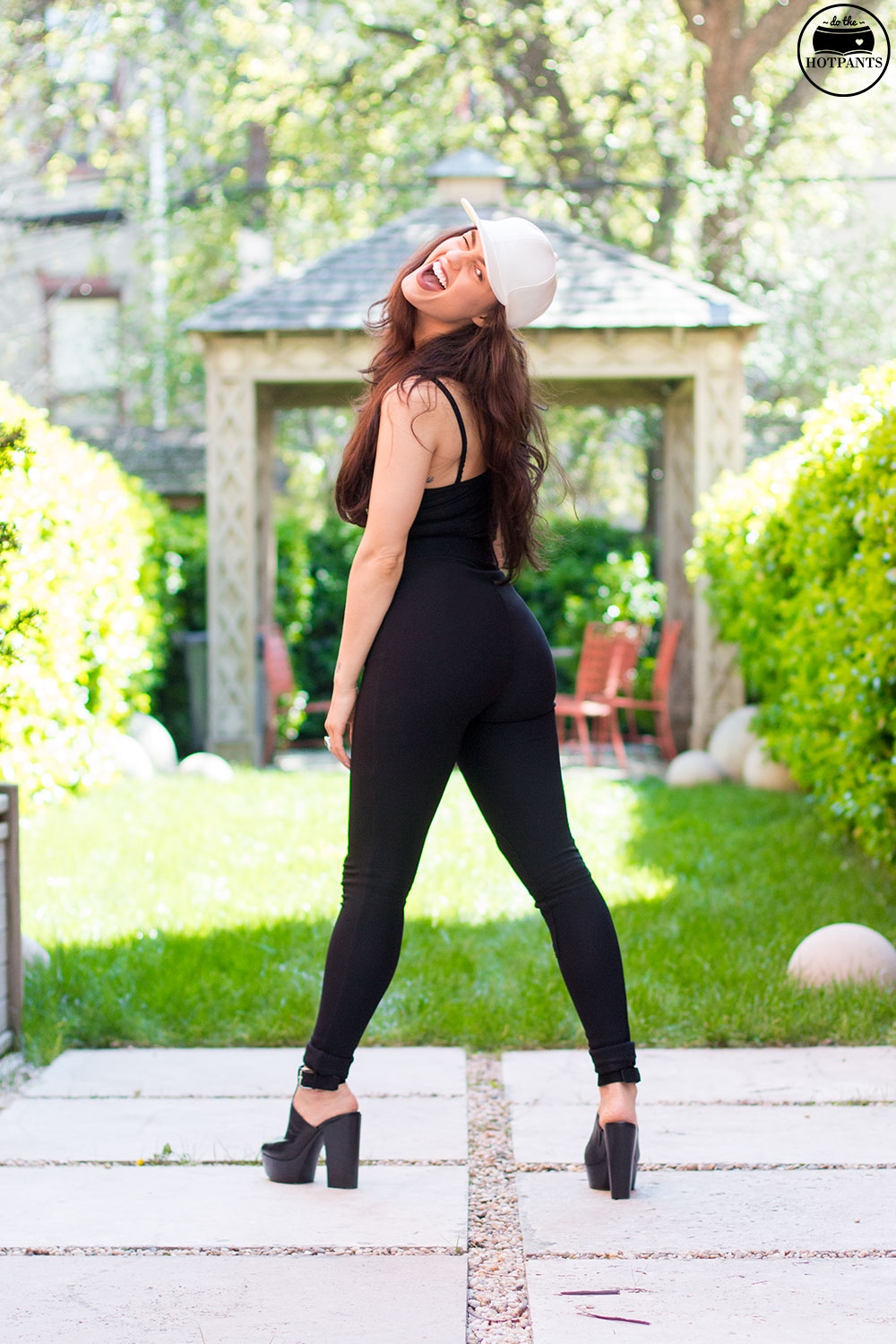 I can't. I literally can't with catchy new names for old boring shit.
It's a baseball hat.
My dad has one…AND my mom has one. AND THEY'VE BEEN WEARING THEM SINCE THE BEGINNING OF TIME.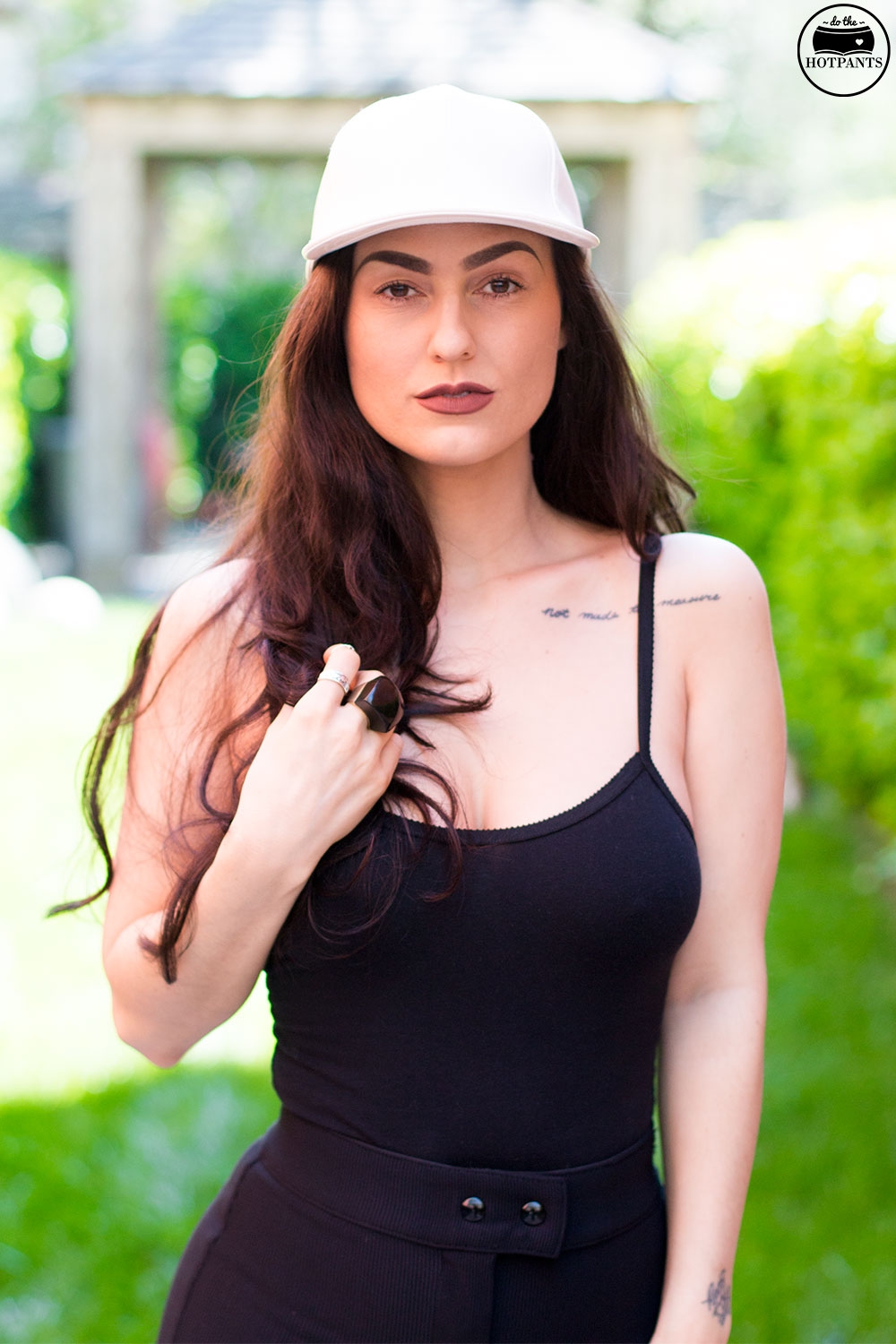 OK, let me rephrase that.
My parents haven't been wearing baseball hats since the beginning of time, because my parents are young and youthful and not a day over 40. They actually never get older, and one day my brother and I will surpass them in age.
I'm just sayin' that baseball hats have been around since humans were like, damn, this sun is super bright, I wish I had something to cover my face. Then they wrapped a palm tree around their heads, and BAM. Baseball Hats were introduced to the world!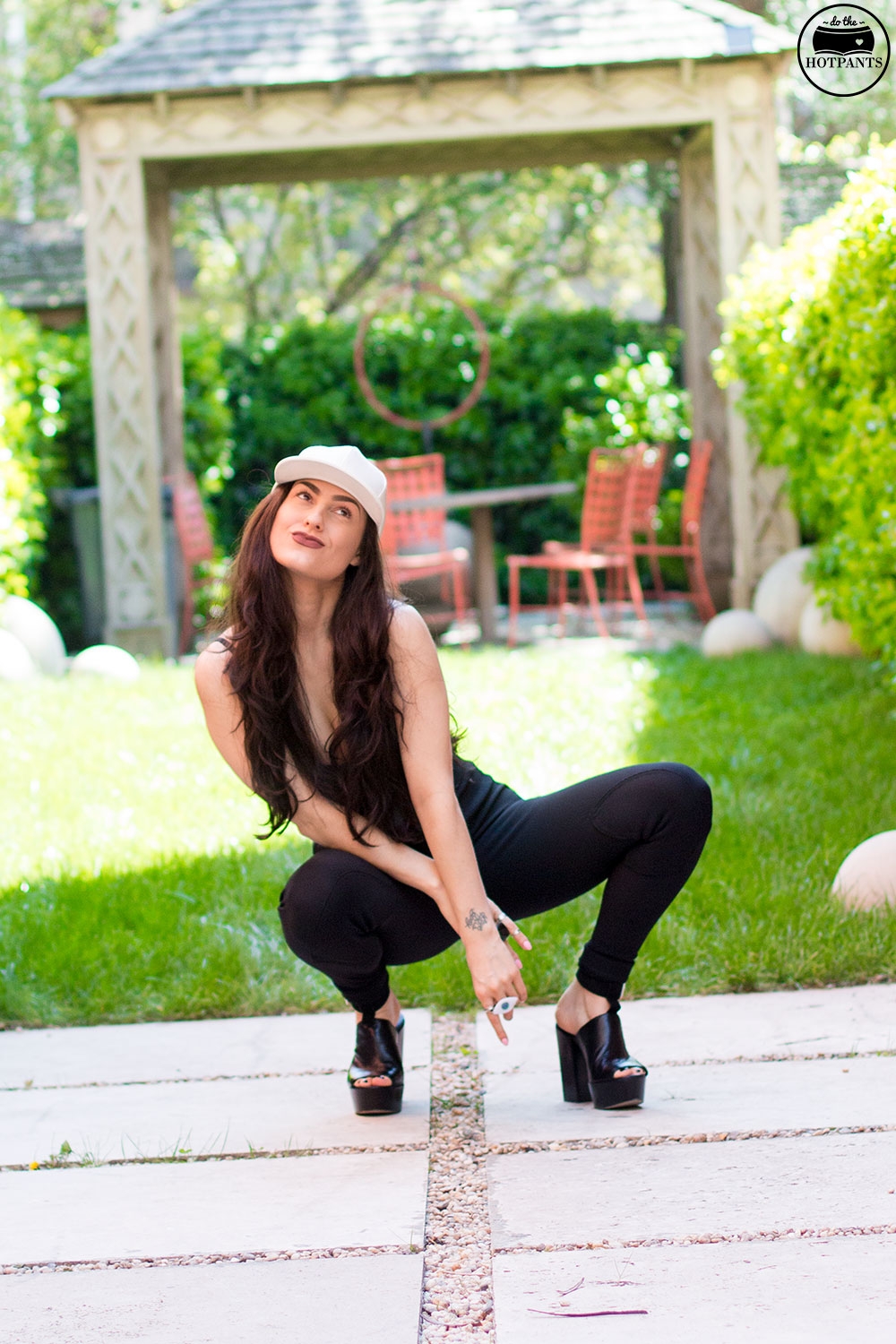 Dear Internet, Fashion People, and those with too much time on their hands:
STOP TRYING TO MAKE DAD HATS HAPPEN.
k thanks, bye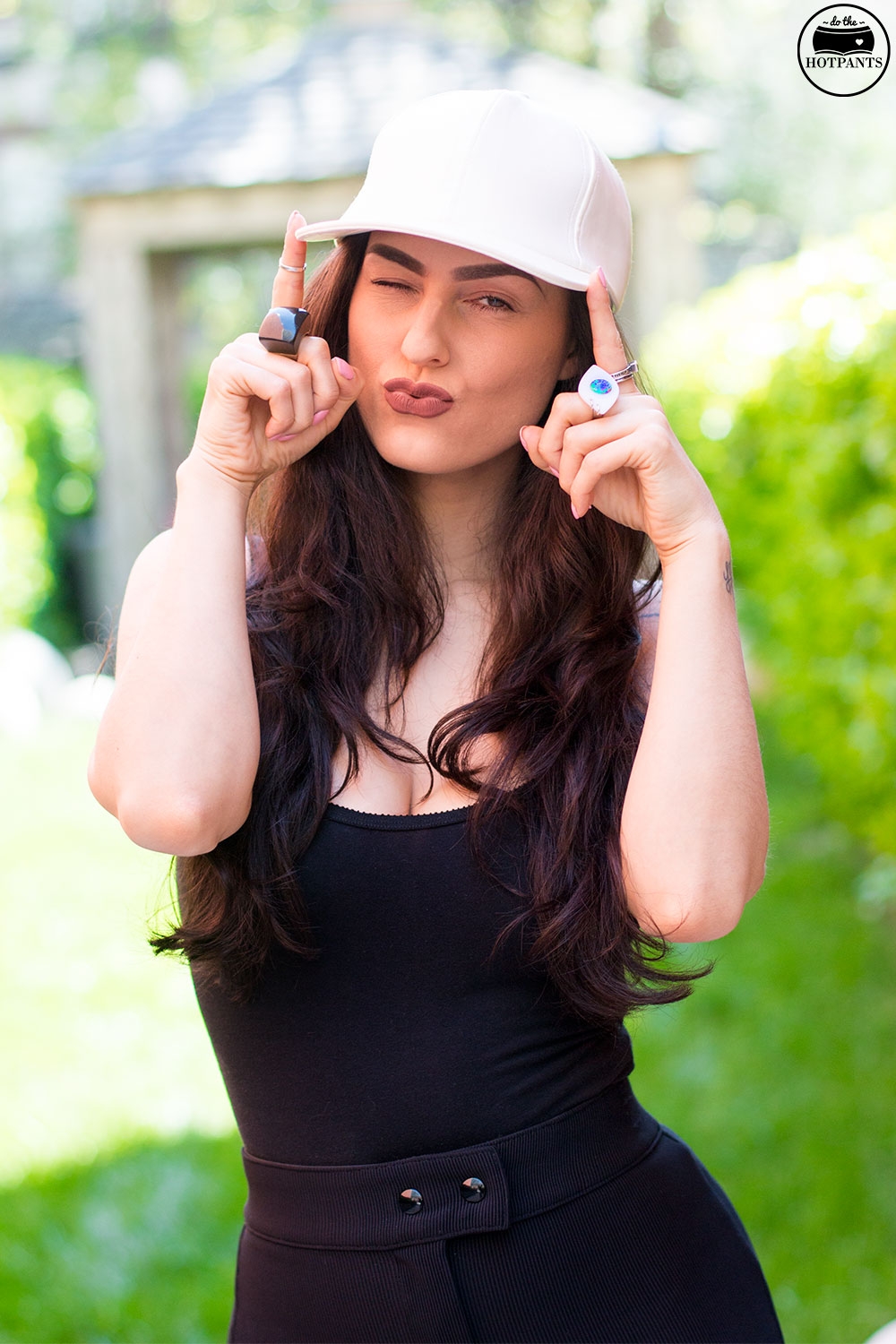 Oh, before I go, check out my cute Jordan pin. I had a lipstick smear on this hat because it's impossible to keep anything white for longer than a day if it has to go near my make-up covered face.
So Spree got me this pin to cover it up. Also, every time we shoot for the blog and he takes a good pic, he shouts "Jordan."
So…
Jordan!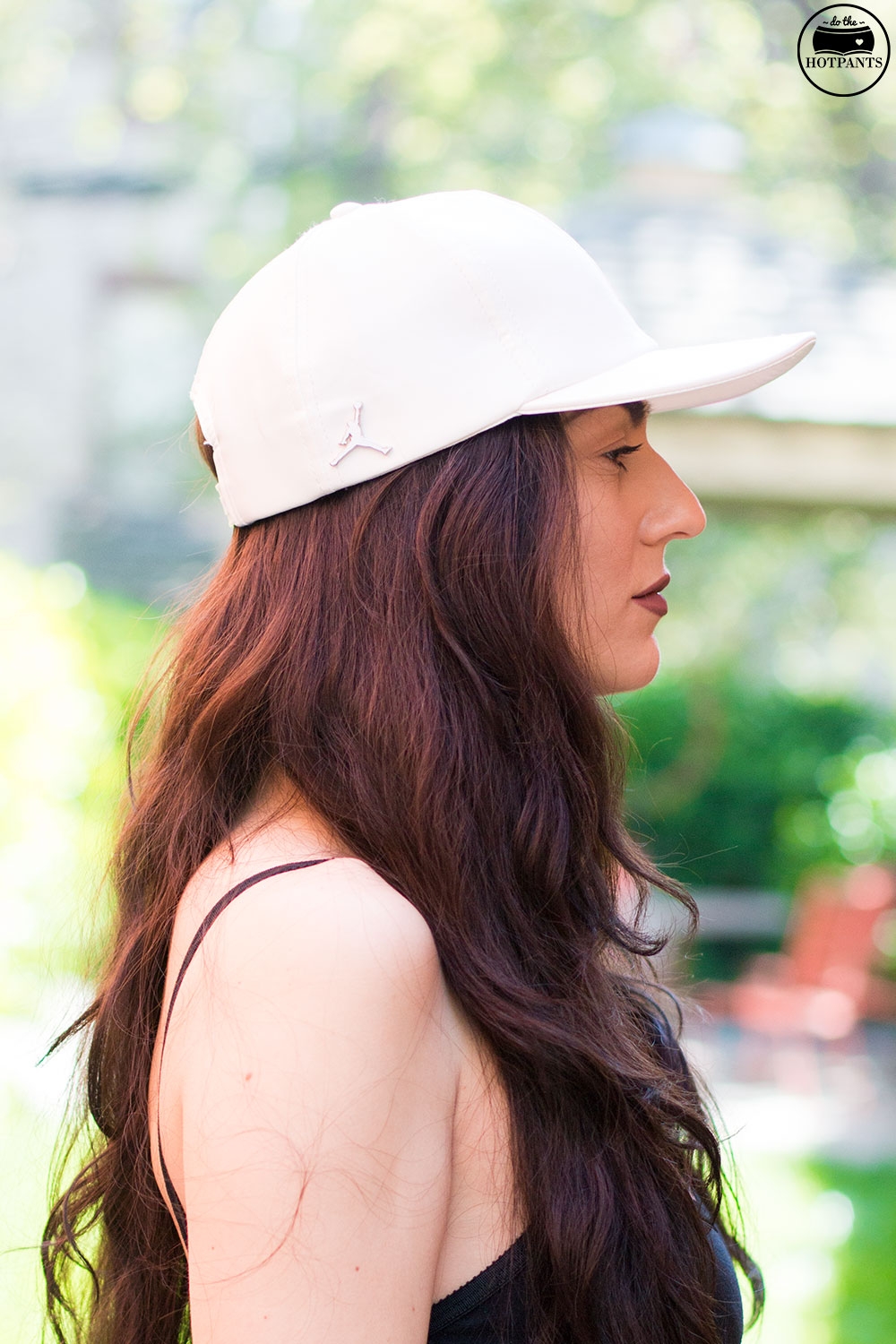 I wasn't going to post the below photo because I couldn't believe how much weight I've put on lately. I've been dealing with some depression the past few weeks, and haven't been exercising very much, eating as well as I want to be, or generally taking care of myself as I would like to. So I can't be mad at my body for doing what it's supposed to do in this situation, which is to store energy that isn't being burned.
But still, this is the type of photo I would have photoshopped years ago.
But now that I made the pledge to never photoshop or alter my body, not only do I have to stand by it, but I feel that it's good to share photos I would have previously altered.
Because even without photoshop, it's easy to promote a perfect image of myself on the blog. I just have to carefully select what my readers do and don't see. B in situations like this, where I get instantly disgusted at a photo of myself, I feel that exposure and honesty are needed. Because nothing removes stigma, shame, and fear like facing your problems (or photos) head on.
I'm not perfect, I have issues with my body, my weight fluctuates all the time, and there are times in my life where I wish my body looked different.
Just like you.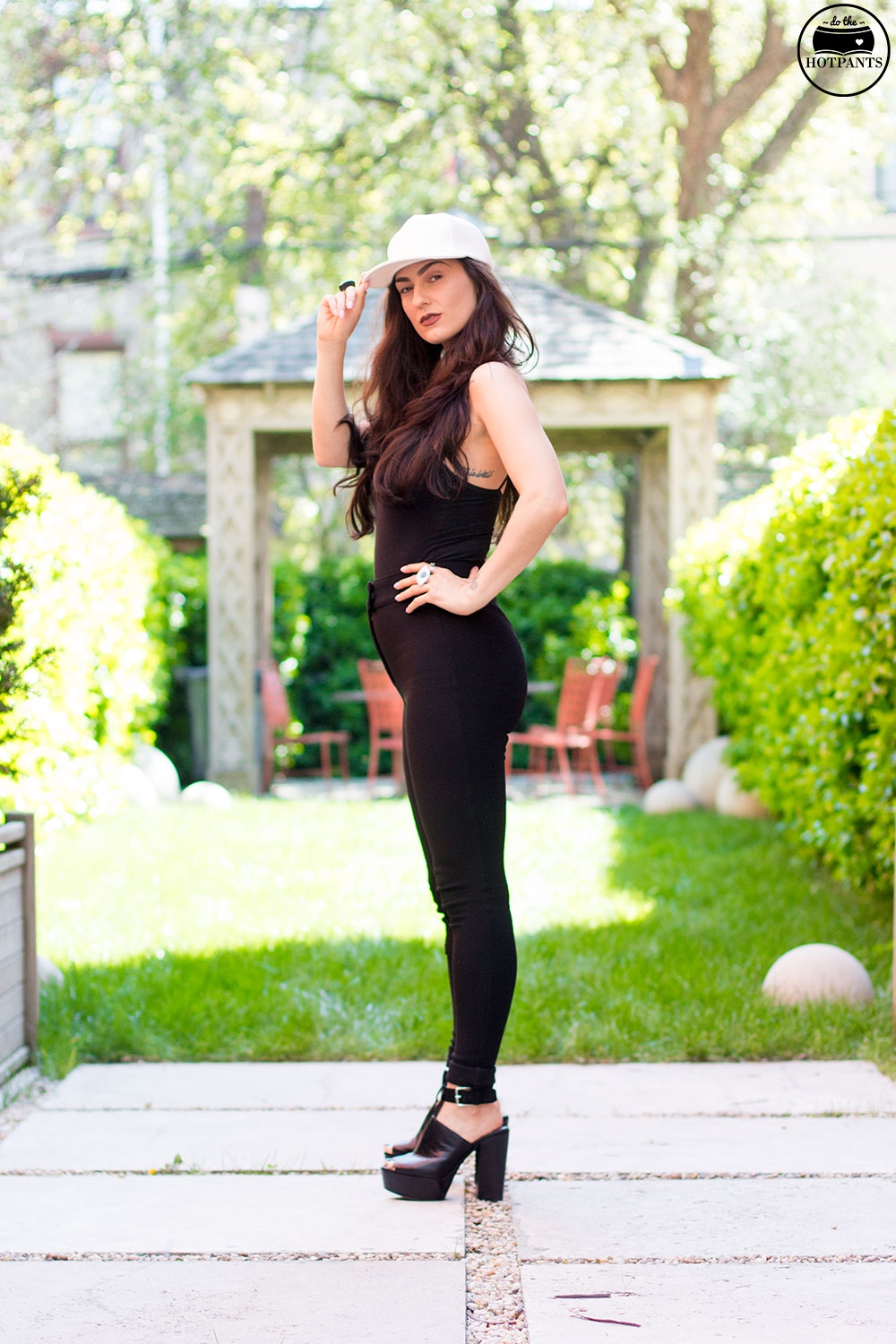 And for those of you looking at the photo thinking, "She has nothing to be upset about," please respect that we all see ourselves differently than how others see us. I know I am lucky and privileged to be able-bodied and fit into society's beauty standards, but I still fight every day with feeling of coming up short.
Just like you.
Well, thank you everyone for putting up with my Dad Hat rant.
I know I should be happy that Spring has finally sprung, even in frigid NYC, but I'm dealing with some stressful life stuff, and yelling about baseball hats sure makes me feel a lot better.
Also, it's probably going to get cold and rainy again this week…so yeah….Dad Hats….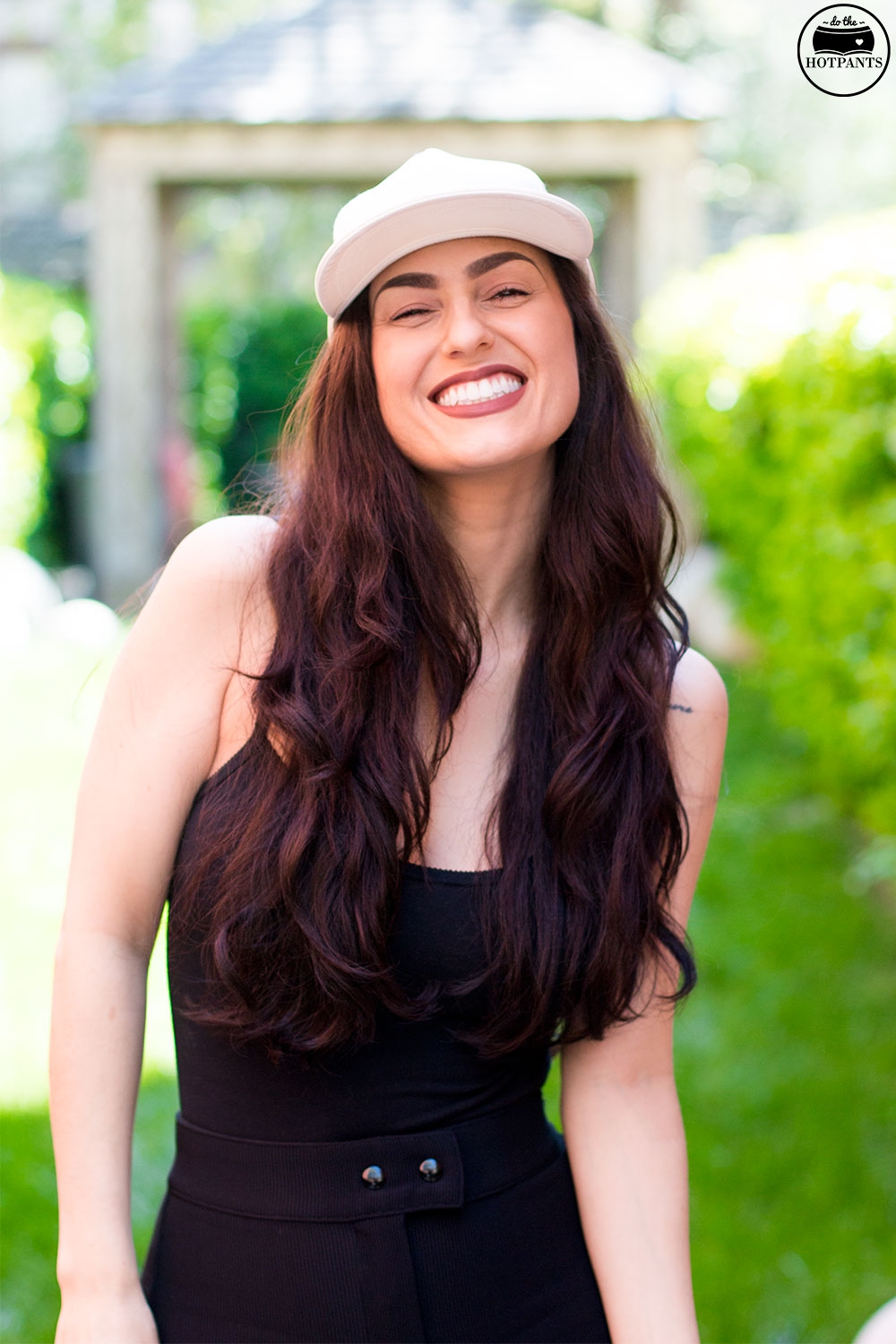 LATER DUDES,
XX-HOTPANTS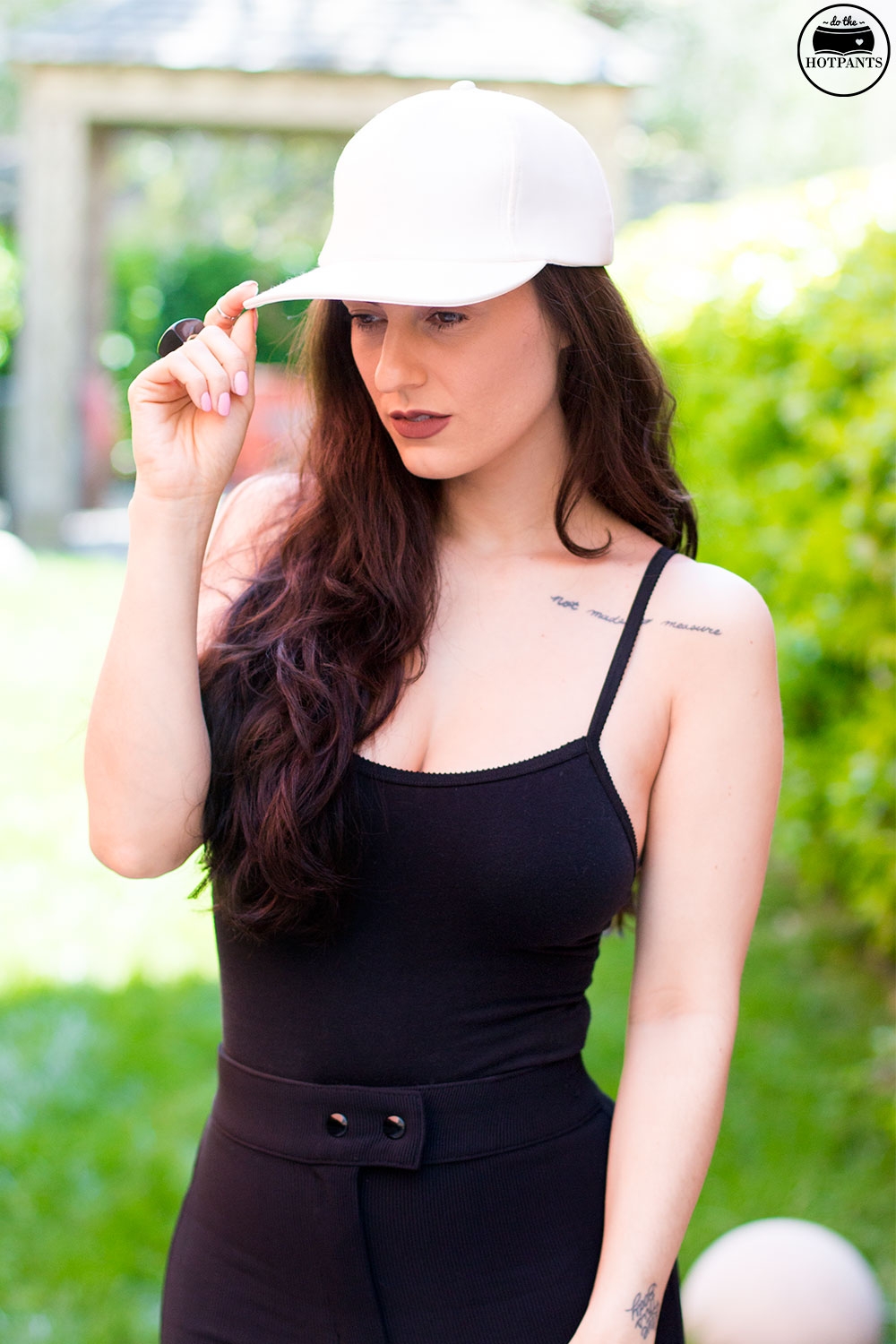 Wearing
Lipstick : Buxom Consmetics, True Nude in Rich Brown / Bodysuit, Pants, and Hat : American Apparel / Heels : Rebecca Minkoff
Photography : Spree Wilson